Each playfully illustrated throw, tea towel, and pillow in this home goods line is designed to bring an extra dash of joy to everyday life.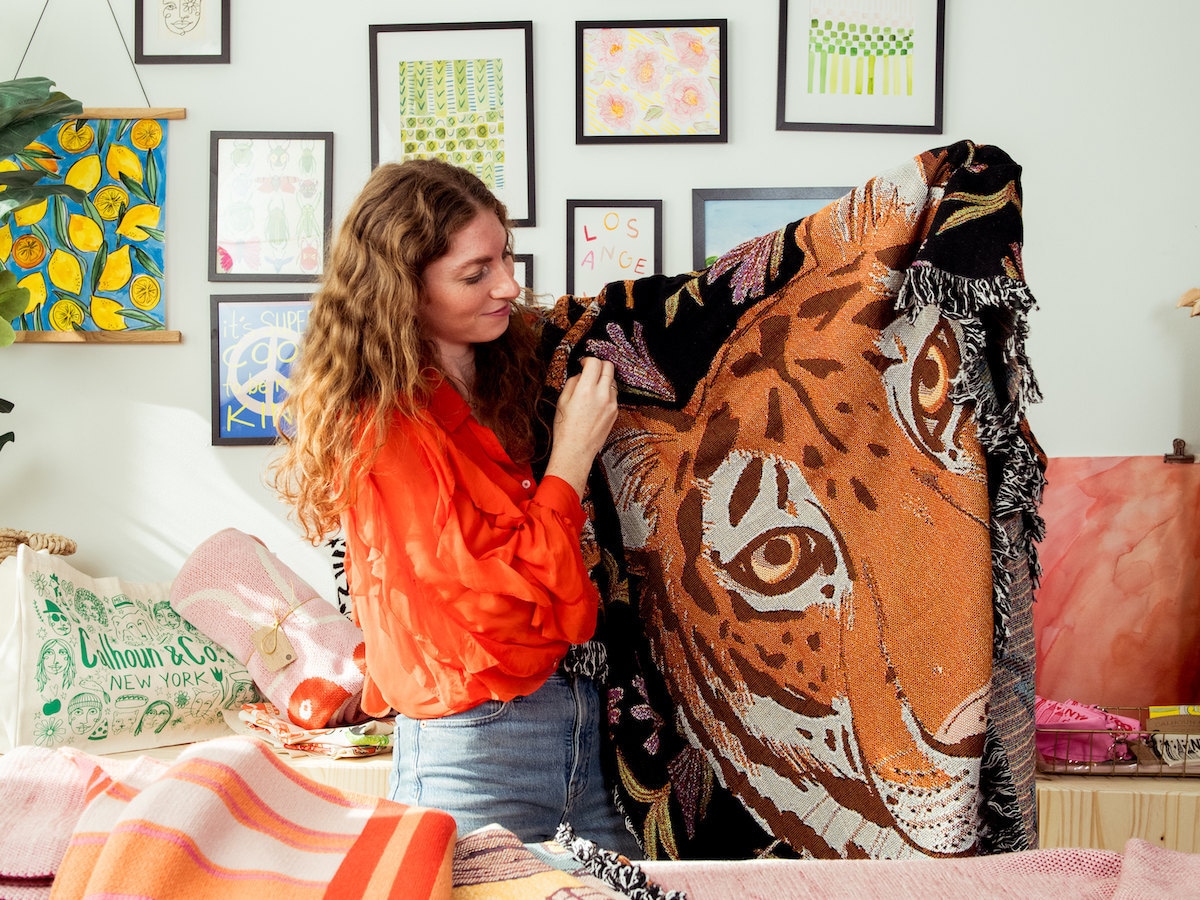 In our Featured Shop series, we shine a light on a standout shop from Etsy's talented seller community, offering readers a behind-the-scenes look at their process and story.
A cherished blanket can be so many things: an inviting place to curl up with a good book, a hug on a hard day, a playful setting for a picnic. And for Kerry Stokes, the multi-talented artist behind New York-based homewares line Calhoun & Co., it can also be a canvas for creativity. Adorned with a whimsical mix of colorful critters, favorite foods, and bold retro patterns, Kerry's signature, hand-illustrated textiles are designed to be used daily and loved dearly—and to add a charming personal touch to any space.
To create each beautiful
throw
,
tea towel
, and
tote
, Kerry begins with an original sketch done in ink, marker, acrylic paint, or colored pencil, which then gets translated onto an everyday object. The result is an imaginative collection of giftable goods that'll transport you to a vibrant world of jewel-toned
beetles
and
butterflies
, tropical
fruits
and jungle
cats
. "I've realized that the more specific of a design I create," Kerry says, "the more people are like, 'Wow, that speaks to me' or 'Oh my gosh, this is perfect for my friend.'" Her advice for picking a perfect present? "Go for that special, unexpected thing that reminds you of them."
Read on to find out Kerry's home decorating philosophies and her tips for picking a heart-winning gift, then shop the Calhoun & Co. collection.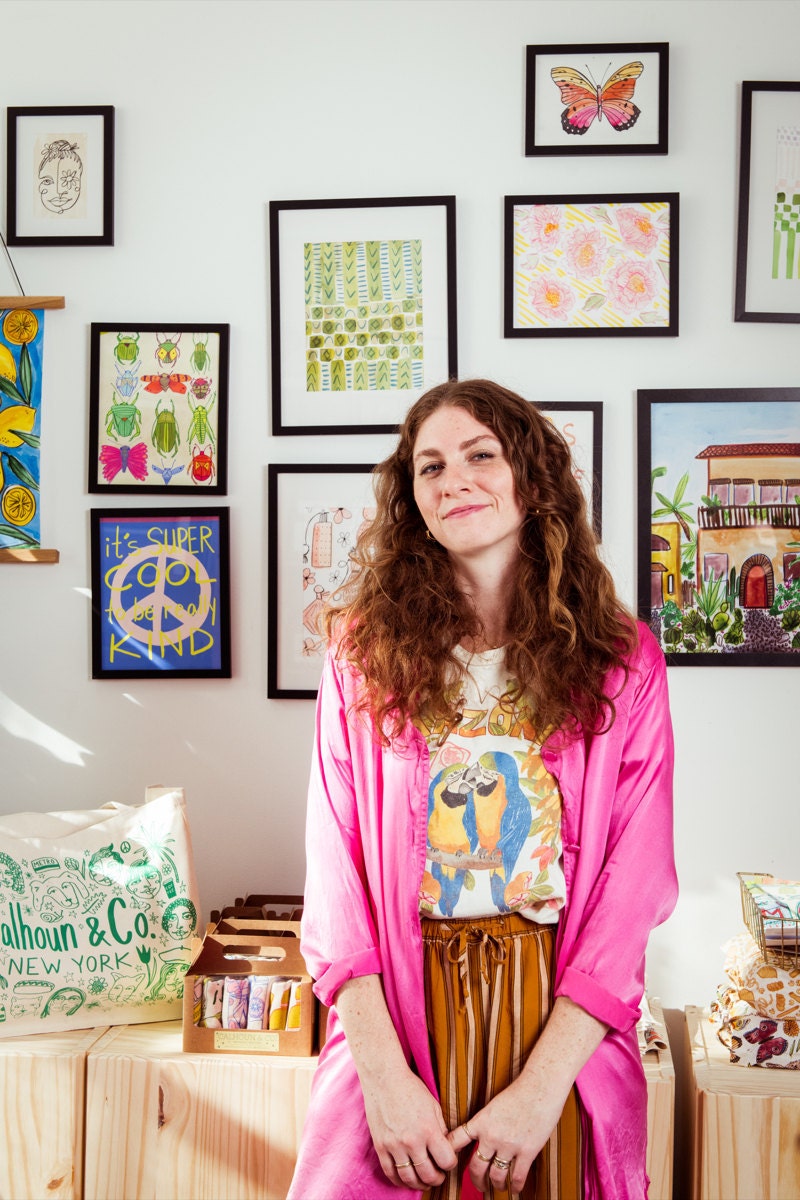 What inspired you to create Calhoun & Co.?
My whole life I've been into making things and drawing things. I went to school in Boston for apparel design. When I graduated, I moved to New York and lived in four different apartments within a year. Each time I moved, I tried to make each little space feel like a safe haven, and I think that led to me being more interested in interior design pieces. After working for a handful of small brands in fashion and in the gift space, I wanted to do something that felt more like me. So, six years ago, I started Calhoun & Co. with the goal of bringing a little bit of personality into the home.
Your products feature such a unique range of illustrated motifs. How do you decide upon your subject matter?
I think one of my main inspirations is just spreading a little positivity. I want my pieces to make you laugh or smile, and to give you a fun way to bring artwork into your home for things you're using every day, like a blanket or kitchen towel. And I've learned that if I'm really into something and my imagination is excited by it, then somebody else is going to be as well.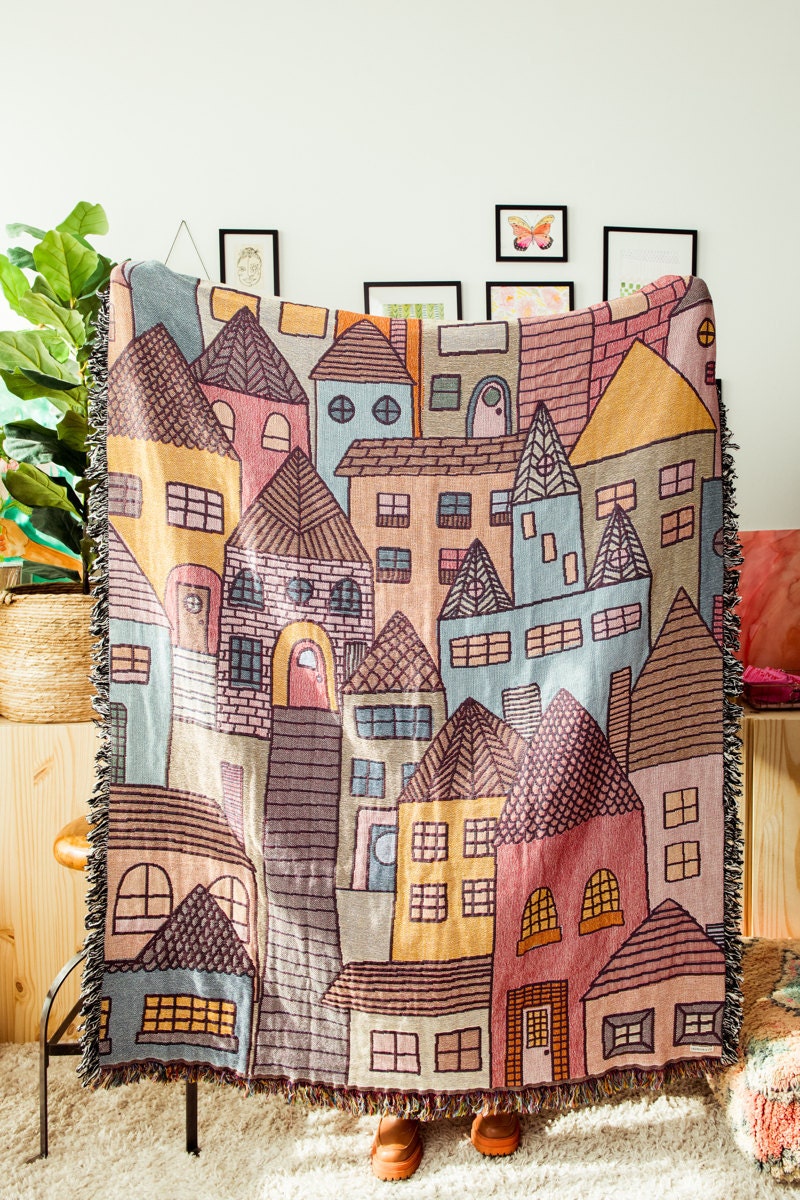 SHOP: Hillside village blanket from Calhoun & Co., $124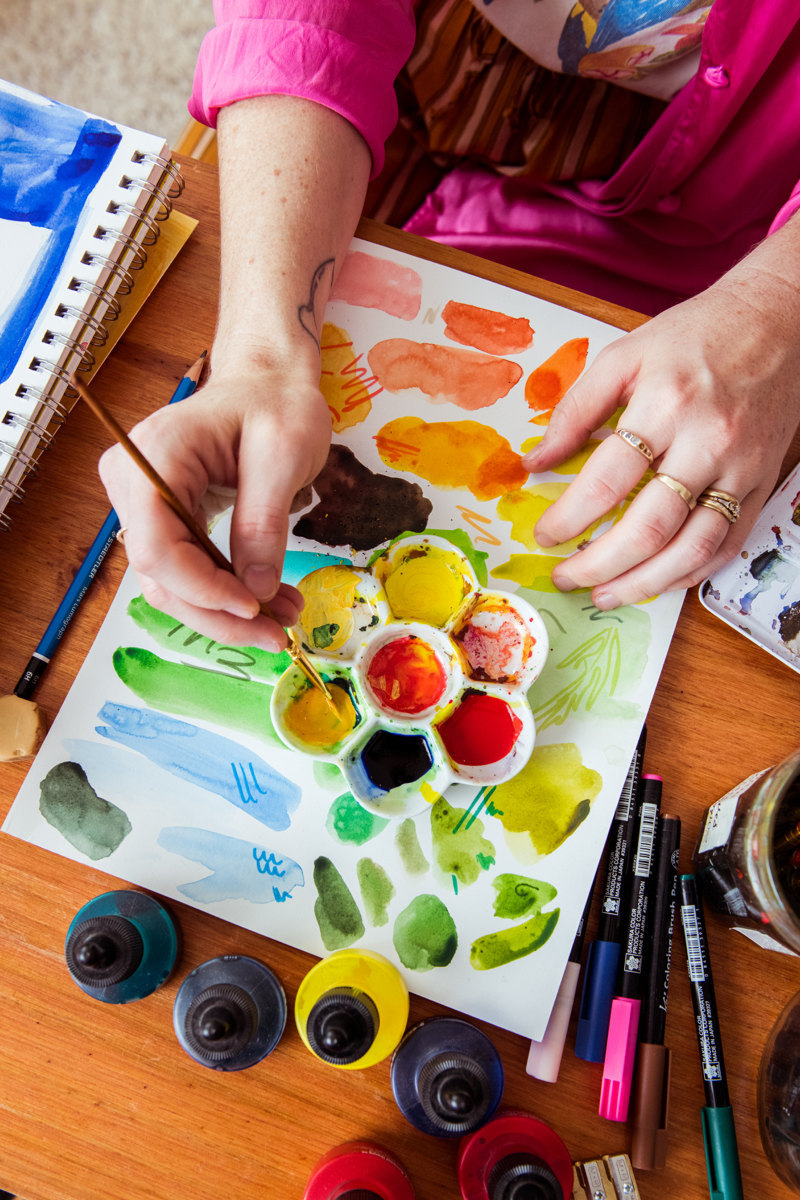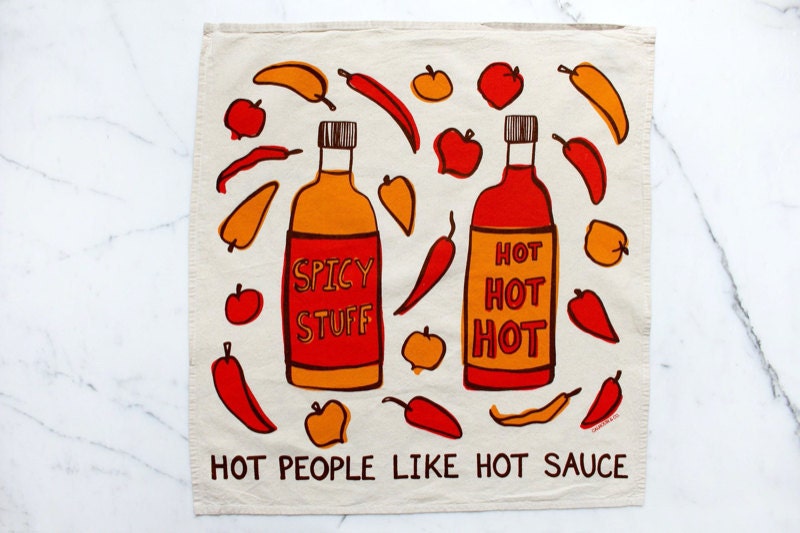 SHOP: Hot sauce tea towel from Calhoun & Co., $18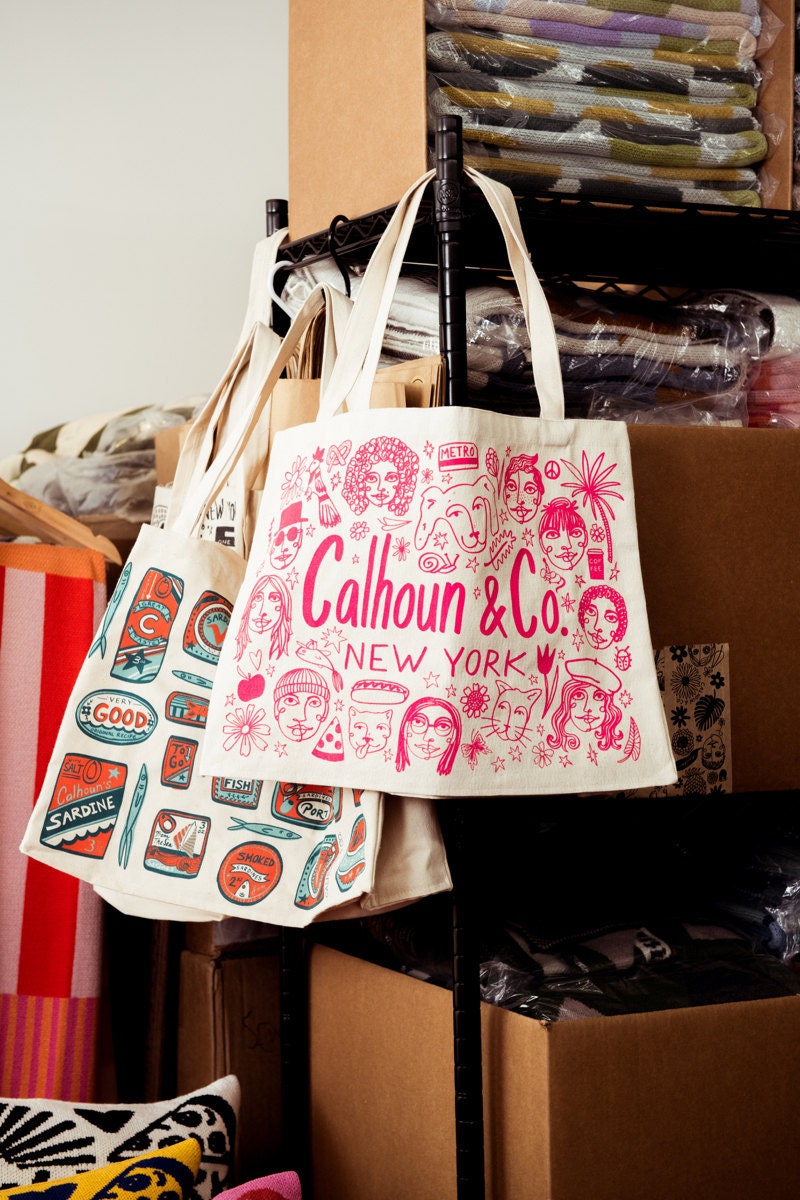 SHOP: Tote bags from Calhoun & Co., from $24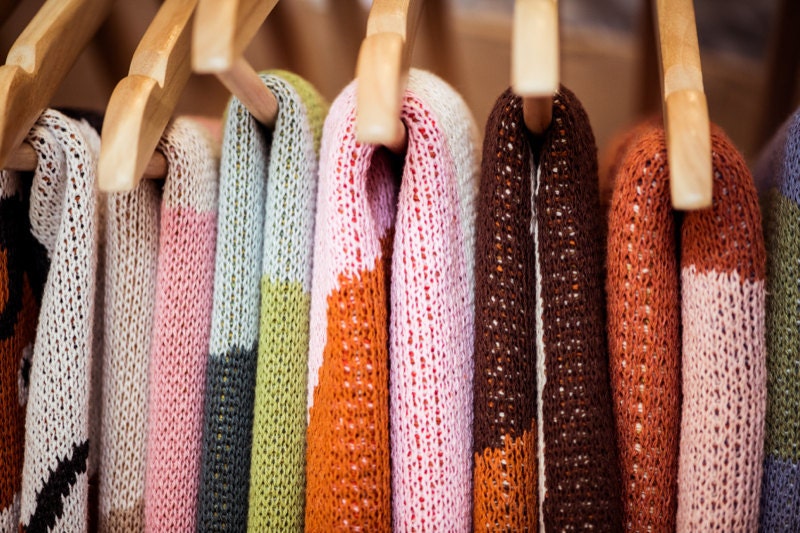 Are there any designs you see your customers gravitating toward time and again?
My beetle blanket is probably the most popular blanket that I have. It's fun to see that people are drawn to something a little bit quirky. Another one that continues to make people chuckle and look twice is a mini blanket that says, "Eat, poop, sleep" on it. I made it when my first nephew was born. I thought of it as a follow up to the "Good at naps" blanket. Both of those make great baby gifts, and so does the mini jungle blanket that's got animals all over it. It's not gender specific, but it's still a little bit different and cute, so that one's really popular for kids, too.
What are some of your other favorite picks for gifting?
People love to give my floral blankets as gifts. A lot of customers buy the dream garden blanket for their mom or a friend, for example. Tea towels are also a great choice. We have a variety of prints and they're $18, so it's not super expensive. They're fun to mix and match, and they also make really good gift wrap. For example, we have a taco tea towel and you could use one of those to wrap a bottle of hot sauce for a really cute, impactful gift that's got personality and speaks to someone.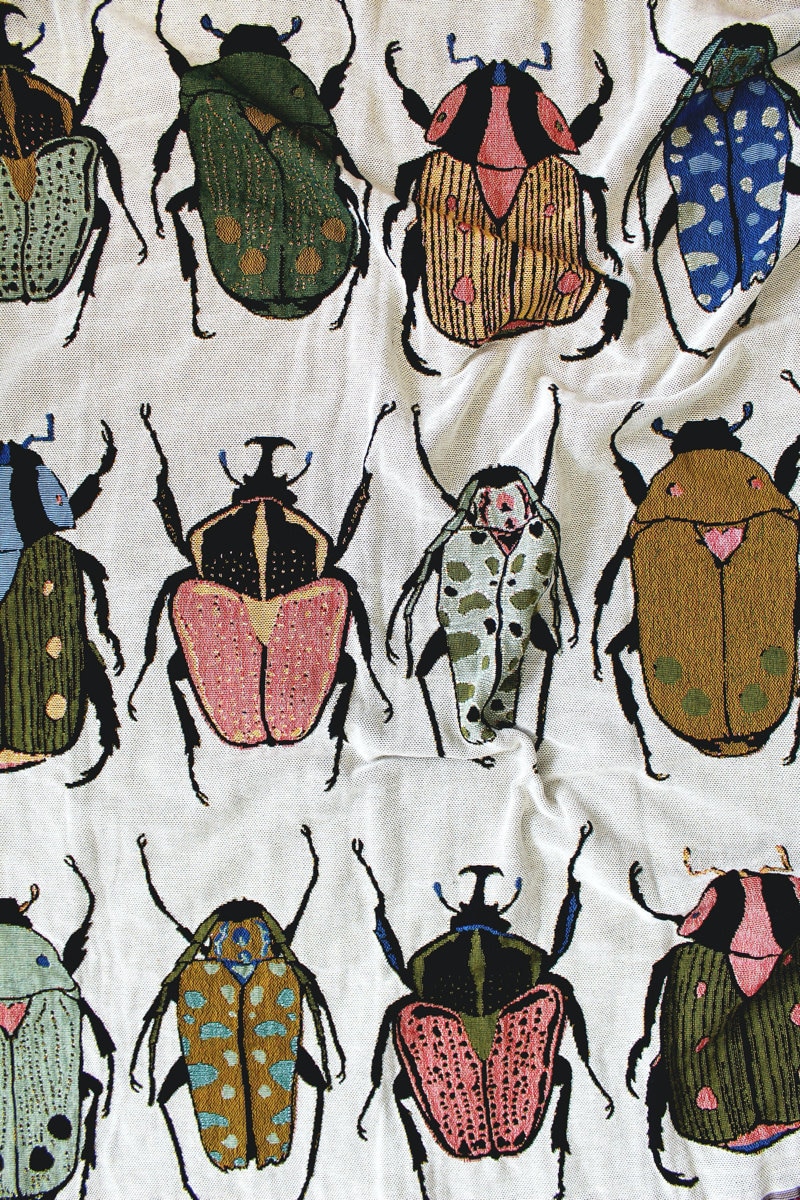 SHOP: Beetle blanket from Calhoun & Co., $124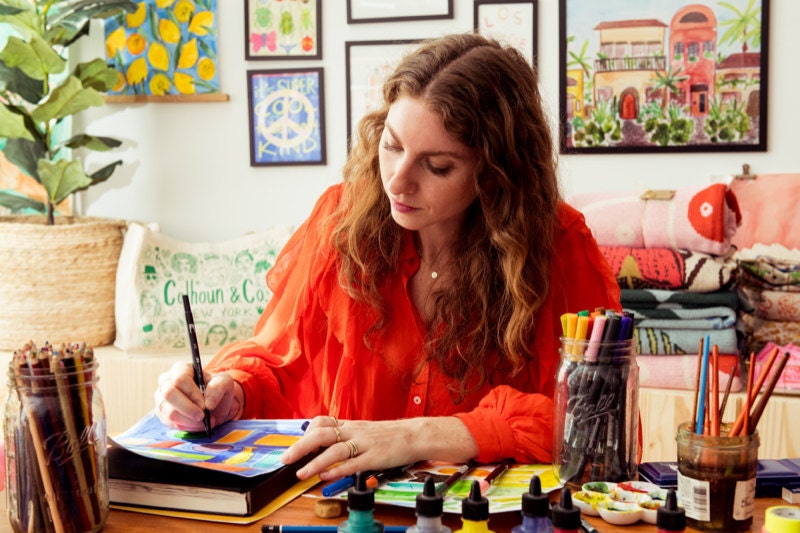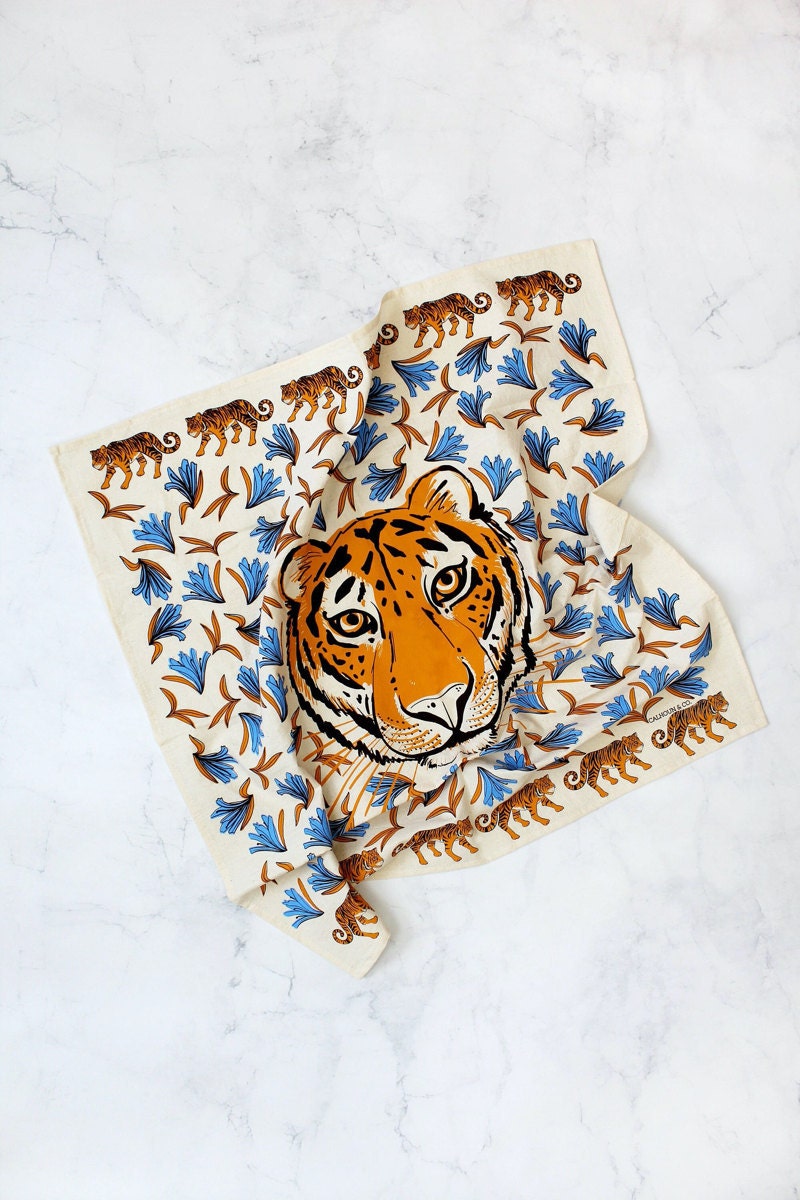 SHOP: Tiger tea towel from Calhoun & Co., $18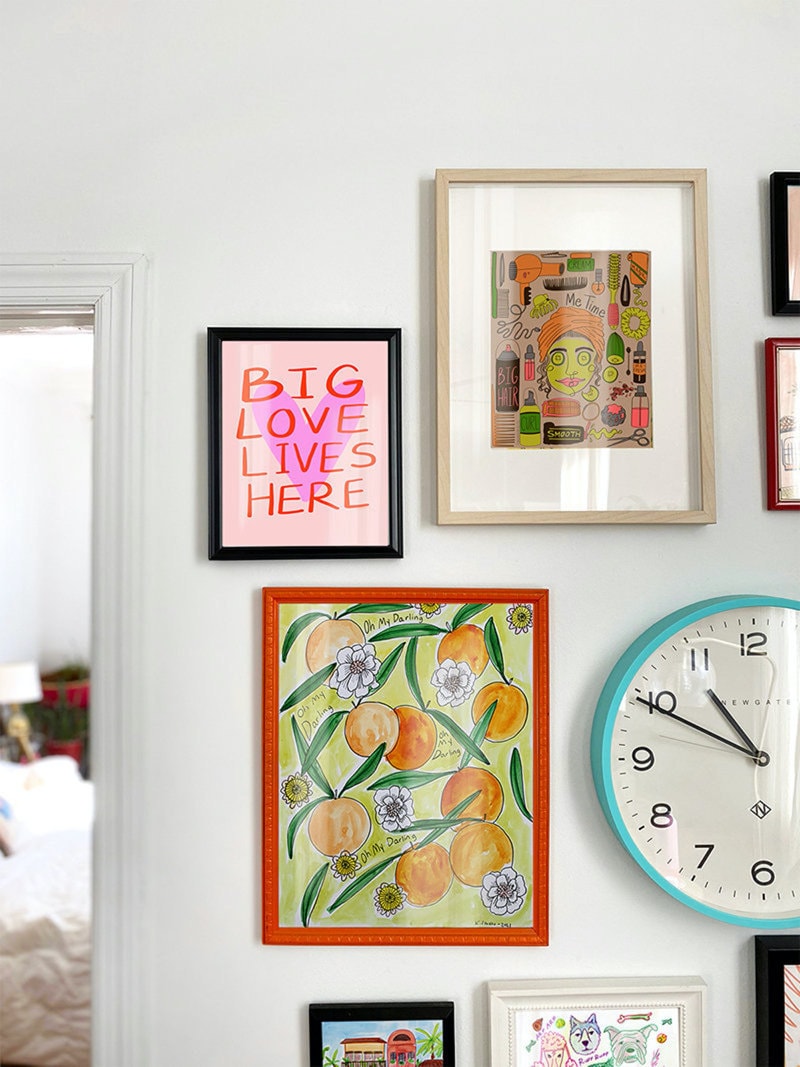 SHOP: Assorted art prints from Calhoun & Co., from $22 each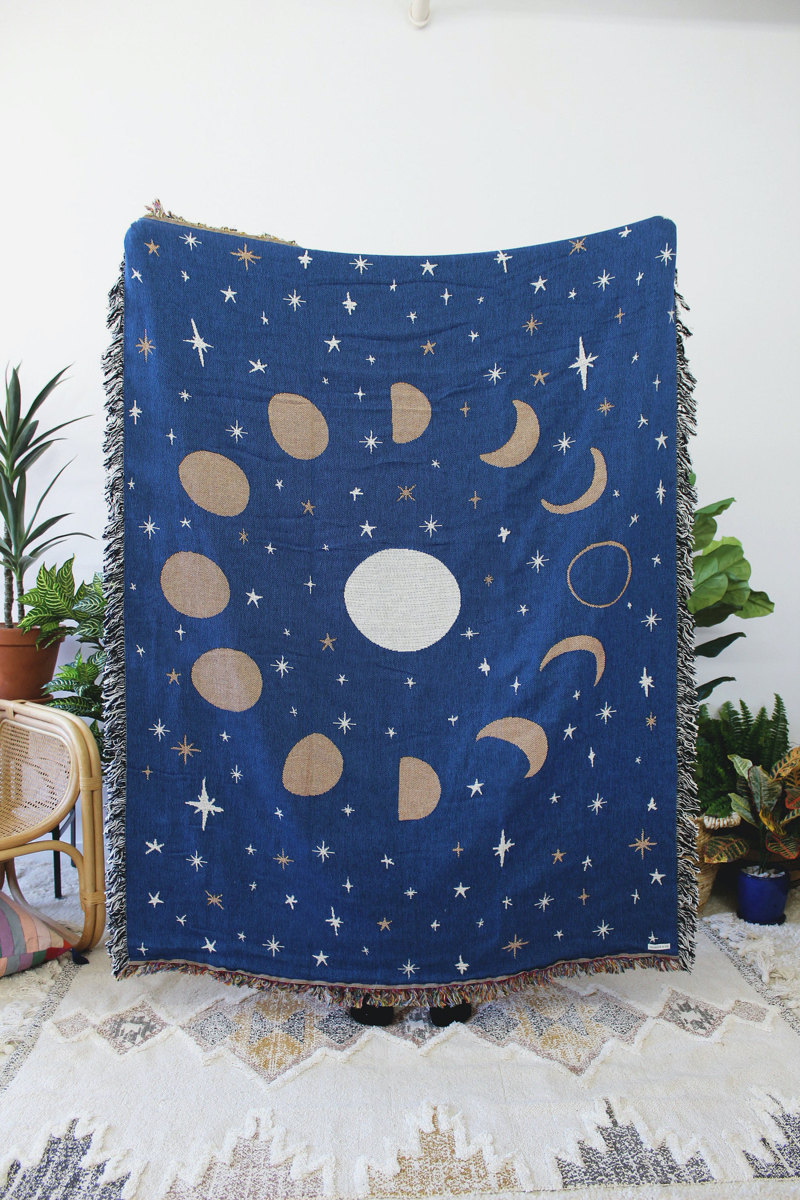 SHOP: Moon phase blanket from Calhoun & Co., $124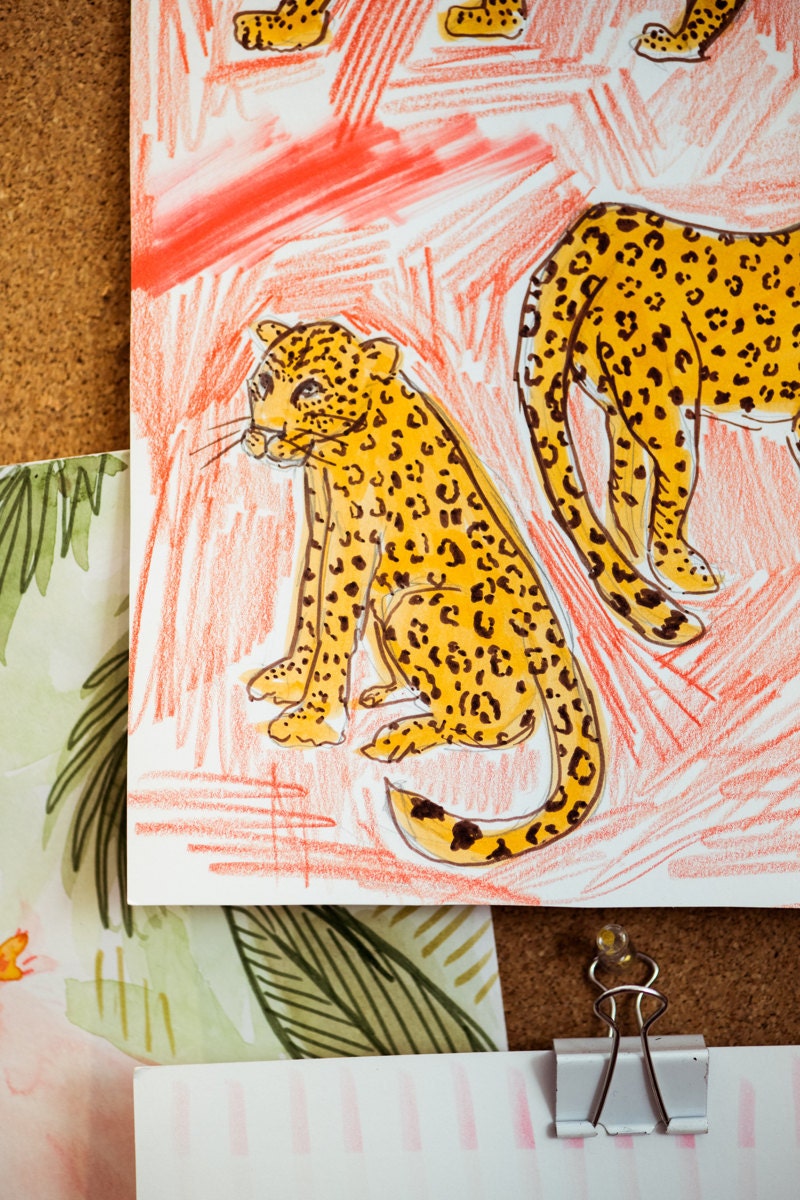 How do customers typically style your blankets?
A couple of ways. Some people display my tapestry blankets on the wall like a large art piece, which is fun. When customers reach out to ask how to hang up my blankets, I usually suggest a quilt hanger, which you can find on Etsy, that way it won't stretch. For the most part, people either have our blankets on the backs of their couches or across their beds. People sometimes use them to go outside for a picnic or to the beach. I've also seen them thrown on the floor for kiddos to play on top of.
What's your approach to bringing personality into home decor?
Not taking it so seriously. I feel like my personality is a little bit goofy, so I want my home to be like me. I love playing with color and bold patterns. I think it's fun to have pieces you can play with and switch out if you feel like it. You might switch out the blanket that's on the back of your couch a couple times a year, for example, just to mix things up. Or with a gallery wall, you could change out the artwork that you have to keep it fresh, without having to spend a ton of money on it.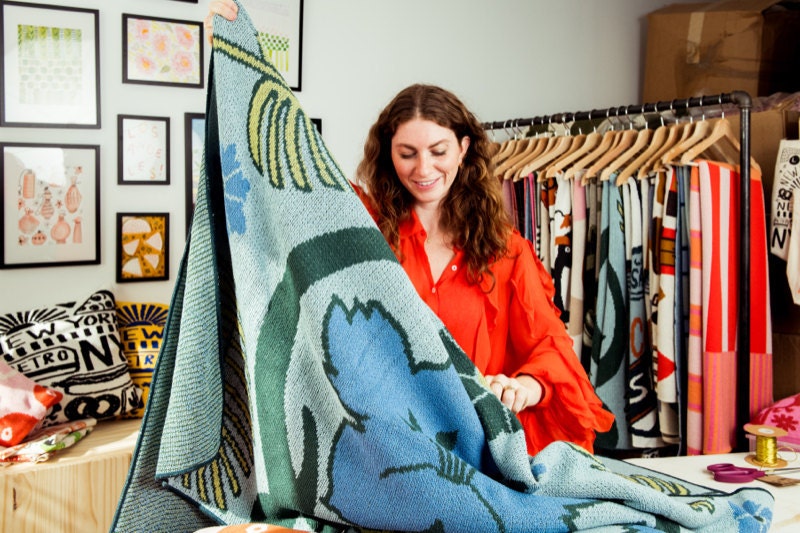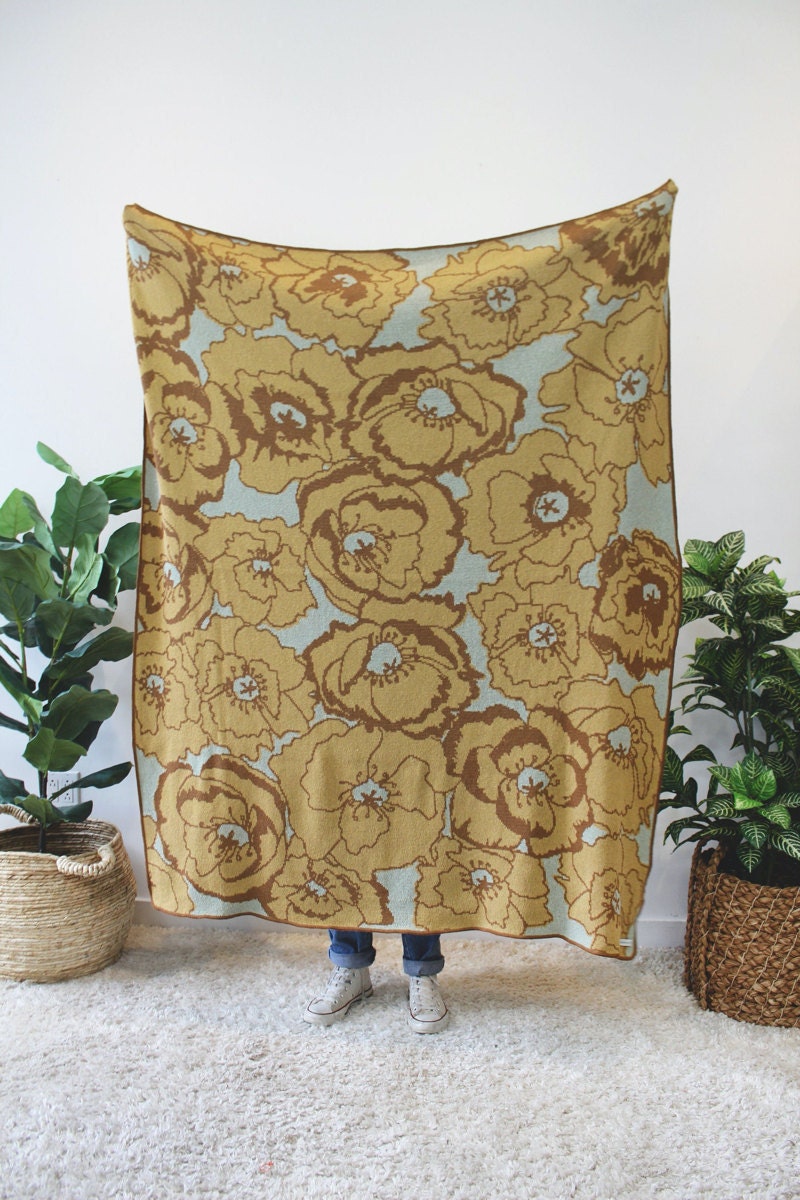 SHOP: Poppy field blanket from Calhoun & Co., $134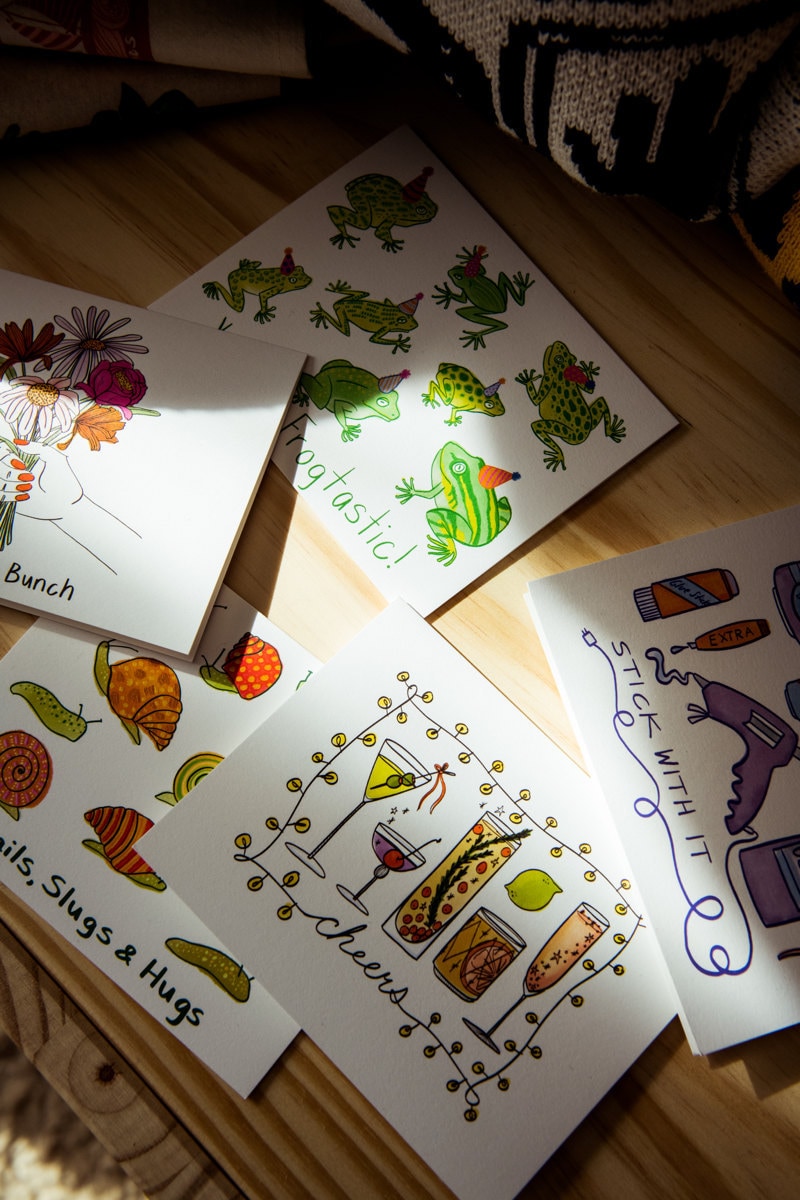 SHOP: Assorted greeting cards from Calhoun & Co., $5 each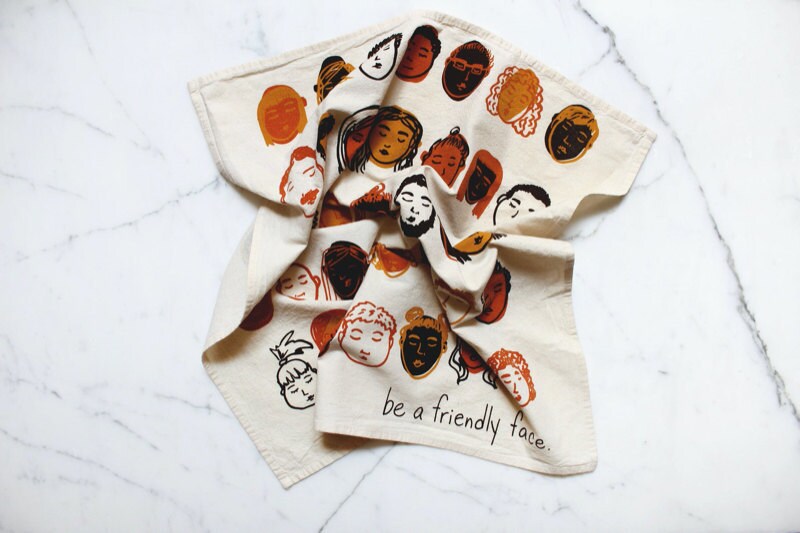 SHOP: Friendly faces tea towel from Calhoun & Co., $18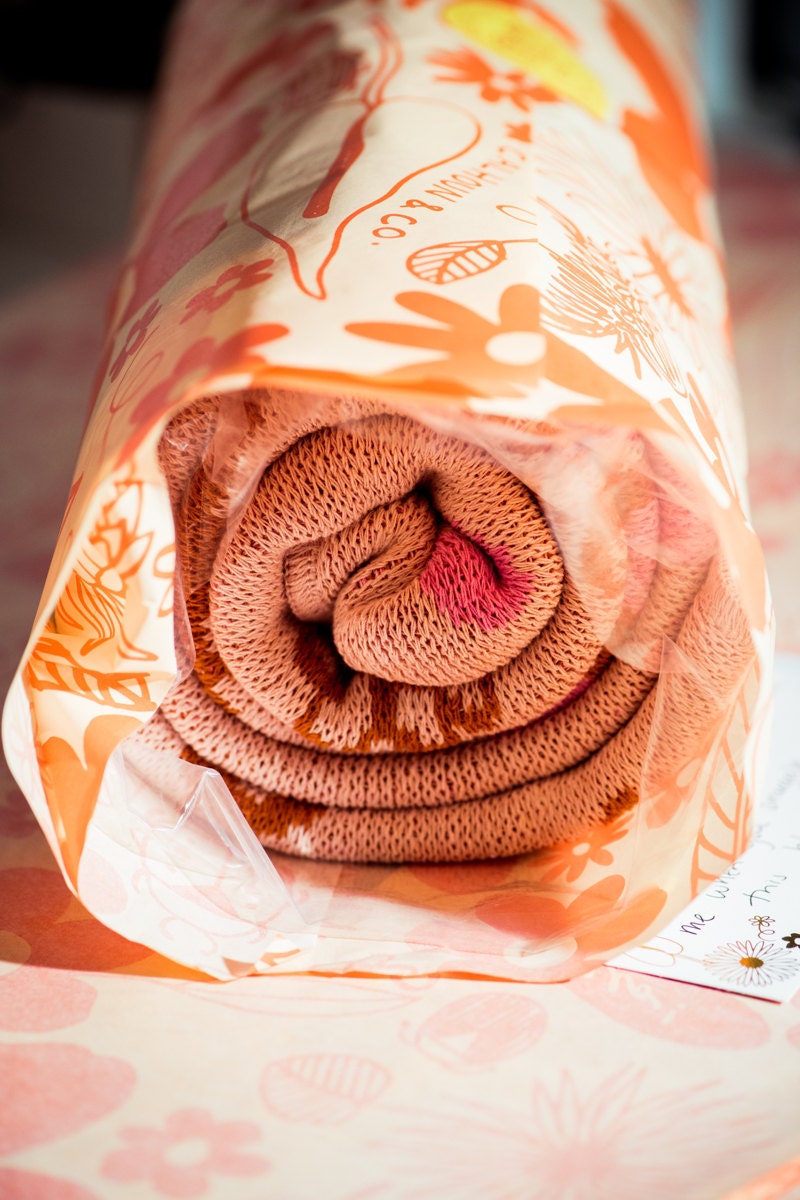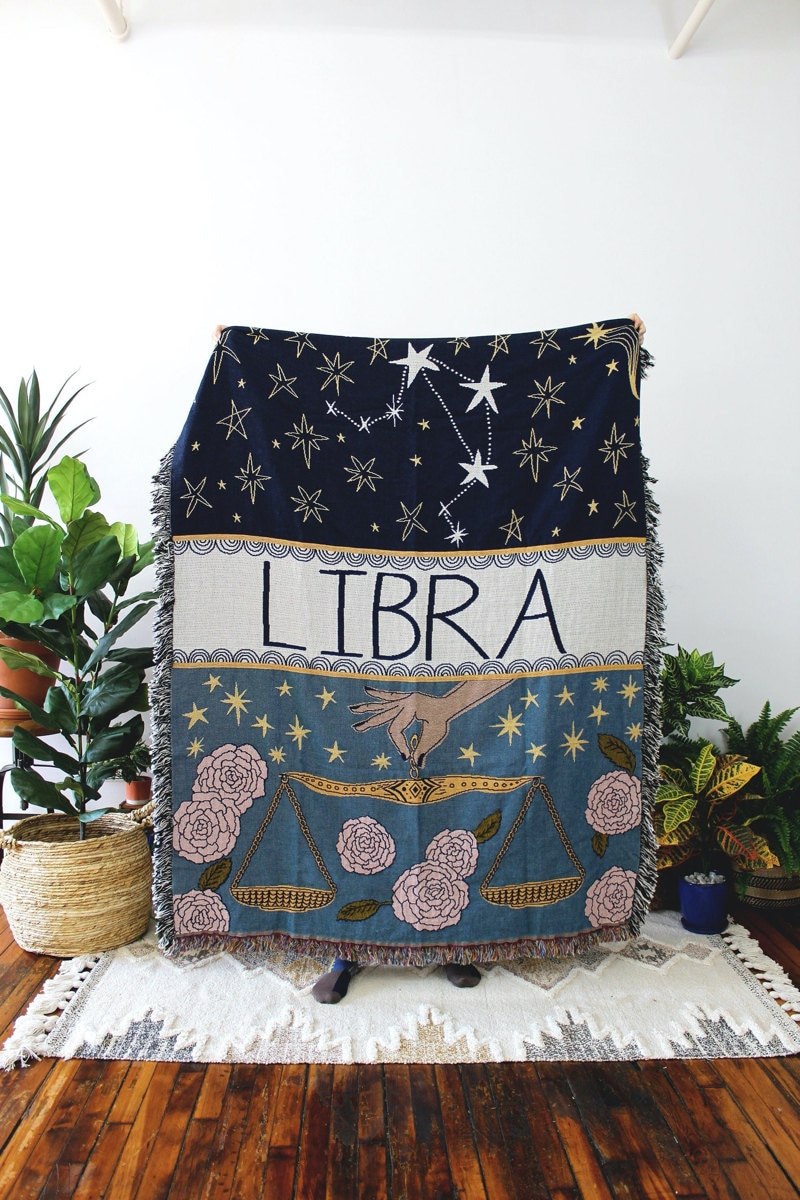 SHOP: Zodiac sign blankets from Calhoun & Co., $124
Do you ever accept custom orders?
I do custom blankets a couple of times throughout the year, but I don't have the bandwidth to do it very often. If somebody wants a custom blanket, they can sign up for the waiting list by selecting "notify me when back in stock." That said, we do have products that you can personalize that are ready to ship, like our zodiac tapestry blankets, zodiac tea towels, and alphabet pillows.
What's the best way to take care of your blankets?
They're made to be used. They're supposed to be cozy and loved. Everything's machine washable, even the merino wool and Egyptian cotton blankets. Just wash them on delicate, and don't use bleach. Then, tumble dry low. You can also dry it partially and then hang it to dry the rest of the way.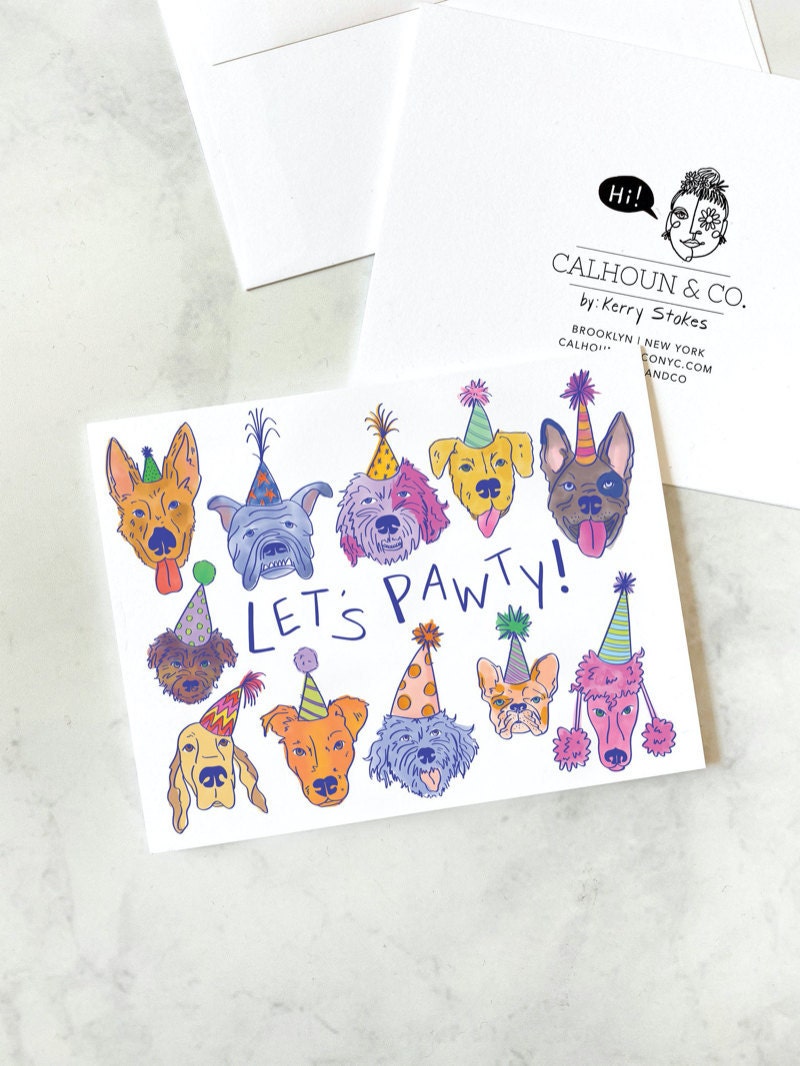 SHOP: "Let's Pawty!" greeting card from Calhoun & Co., from $5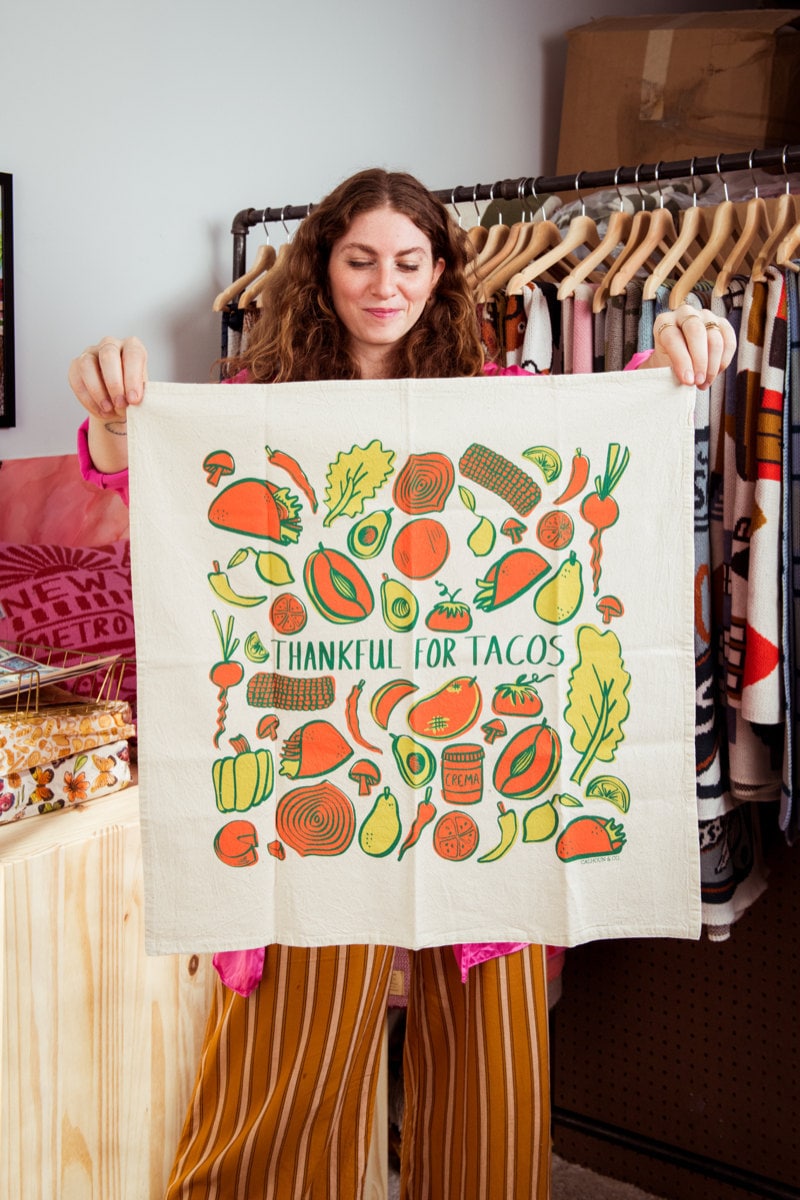 SHOP: "Thankful for tacos" tea towel from Calhoun & Co., $18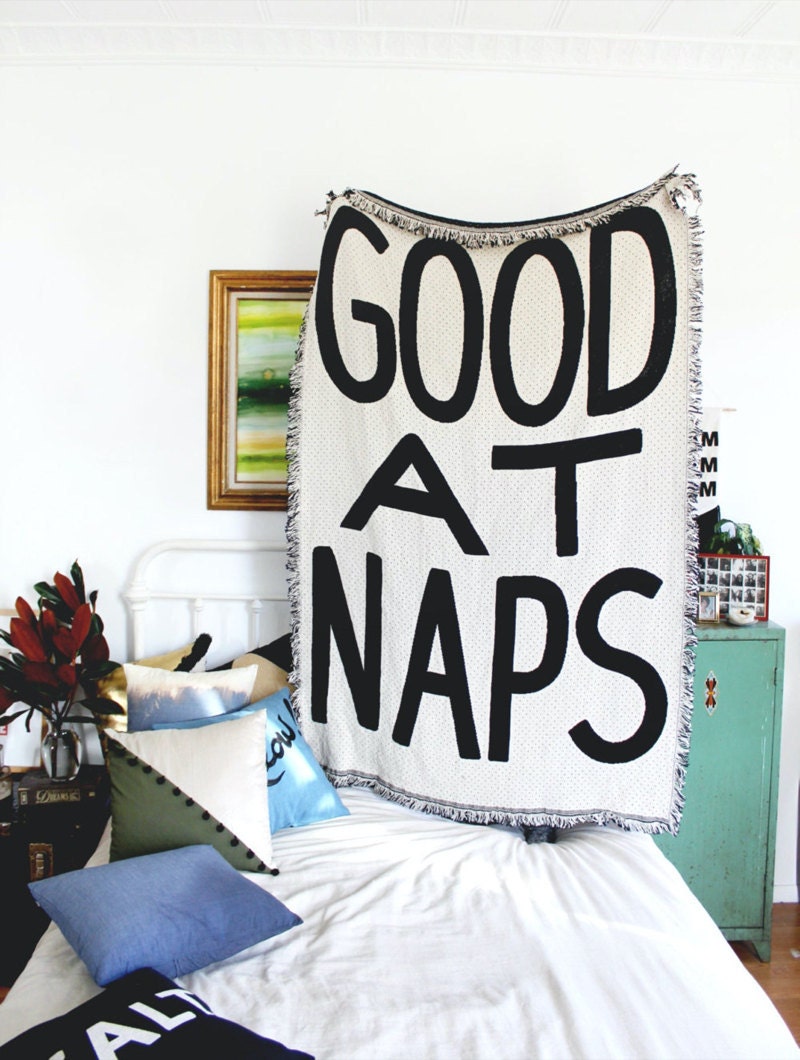 SHOP: "Good at naps" blanket from Calhoun & Co., $118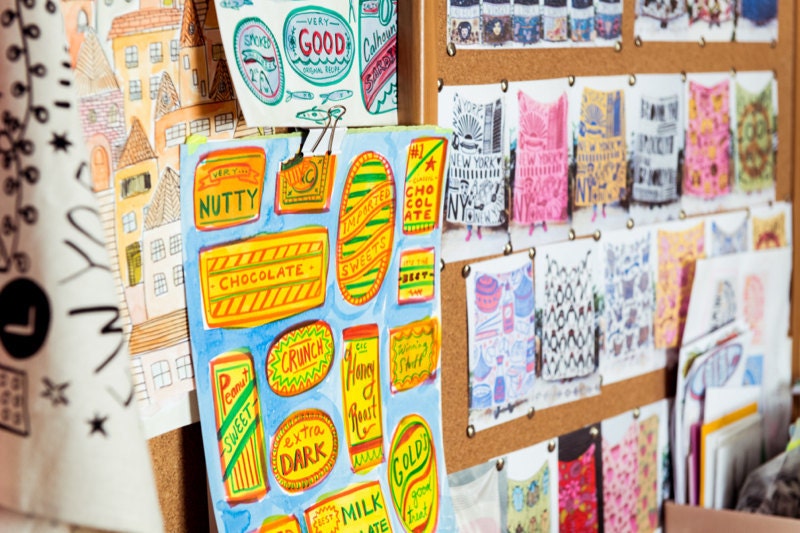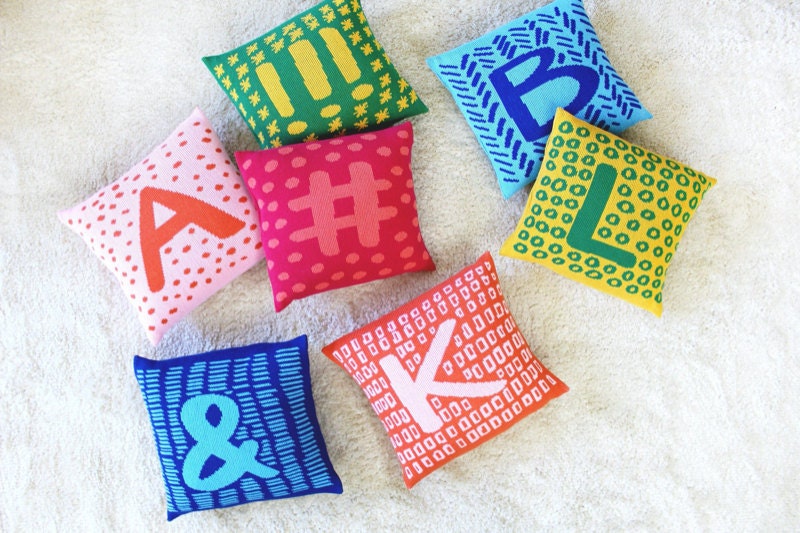 SHOP: Alphabet throw pillows from Calhoun & Co., $58 each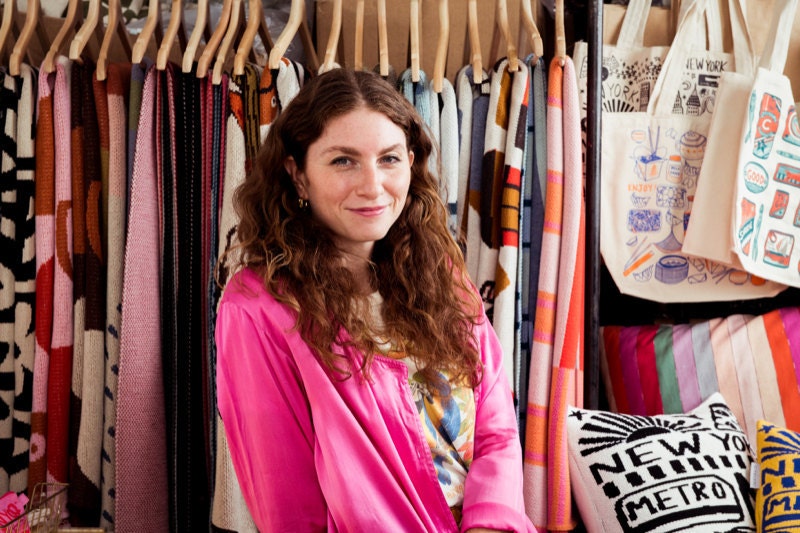 After six years running your shop, do you have any particularly memorable customer stories?
We hand-write all of our gift notes, and those are always very meaningful to write. Sometimes customers send one of our blankets to somebody who has lost someone or is going through a really hard time—like the blanket that says, "Very big hug" on it. Or maybe the customer is really wanting to be with their loved one and they can't, so they're sending this blanket that their friend can wrap themselves in and hopefully feel the love that is being sent to them. I think that's amazing.
Of course there are also happy events, like graduations, new babies, new homes. I feel like we're part of all these giant celebrations in people's lives, and that's been really fun and special.
Follow Calhoun & Co. on Instagram.
Studio photography by Gabriela Herman. Additional product photography courtesy of Calhoun & Co.