Merging the beauty of sustainable fashion and classic design, the accessories by this Brooklyn-based entrepreneur are anything but disposable.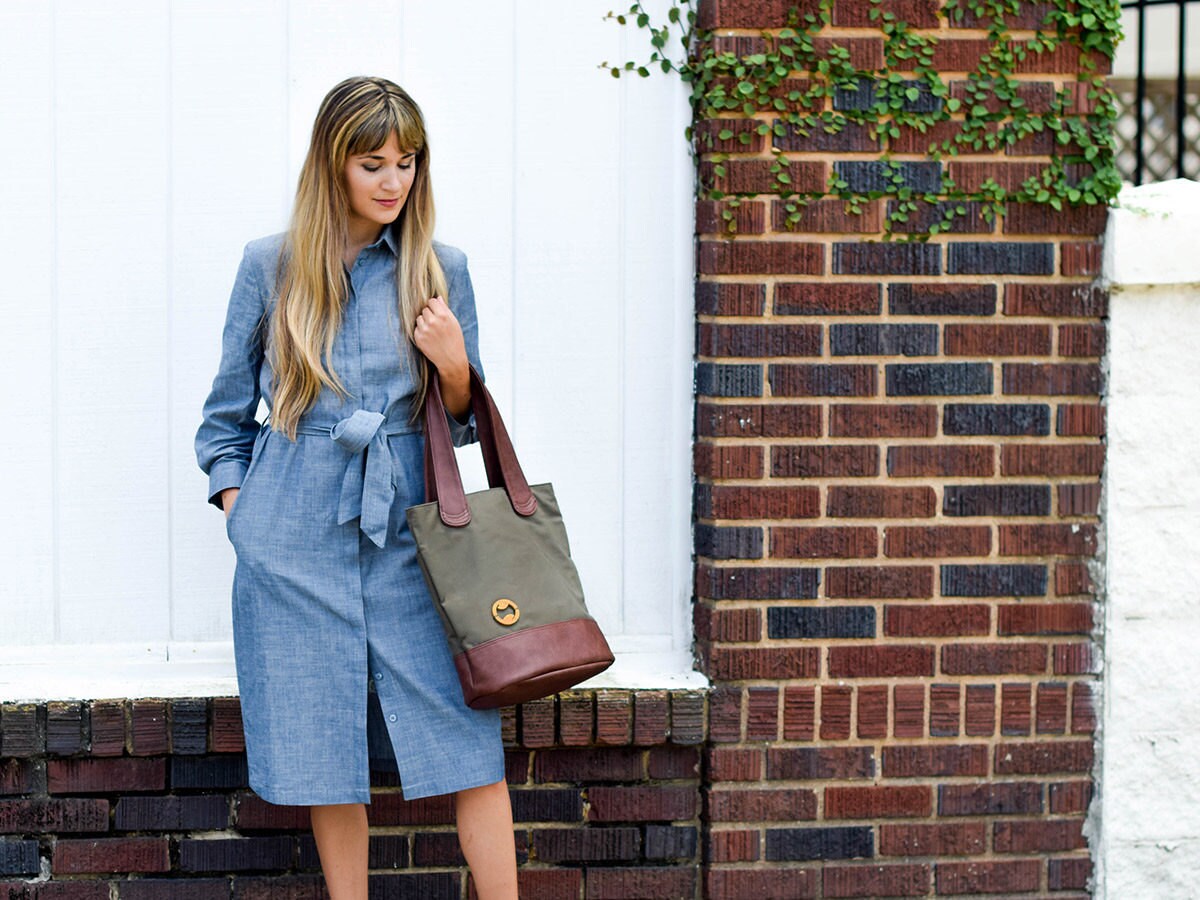 Bags have always been Linda Wong's accessory of choice. "I'm not that much of a shoe person," she confesses. "But I've always been really selective about bags. I kept looking for a classic, well-designed bag that was functional enough to use every day—I just didn't want to spend thousands of dollars on it." This desire, combined with Linda's background in business and her experience managing the accessories division of a global Italian sportswear company, was enough of a reason to start a collection of her own, 
Canopy Verde
. But this MBA-turned-designer had no intention of starting just another bag line.
In her previous role, Linda had absorbed the ins and outs of the creative process, from concept sketches to prototypes, and was enormously affected by the amount of waste produced at every level. "That's how the idea for Canopy Verde came about," she explains. "My guiding principle, from the beginning, has been about creating bags that are minimalist, stylish, practical, and most importantly, eco-friendly." After launching on Etsy in 2013, Linda continued to fine-tune her vision for high-end green style at affordable prices, developing a colorful range of versatile carryalls—all thoughtfully crafted from recycled or certified eco-friendly materials. "I don't make anything flashy, trendy, or disposable," she says. "I think my Etsy customers are very attuned to that. When they buy one of my bags, they know they can keep using it season after season."
Read on to find out how Scandinavian furniture influences Linda's designs and how she developed her best-selling backpack, then shop the Canopy Verde collection.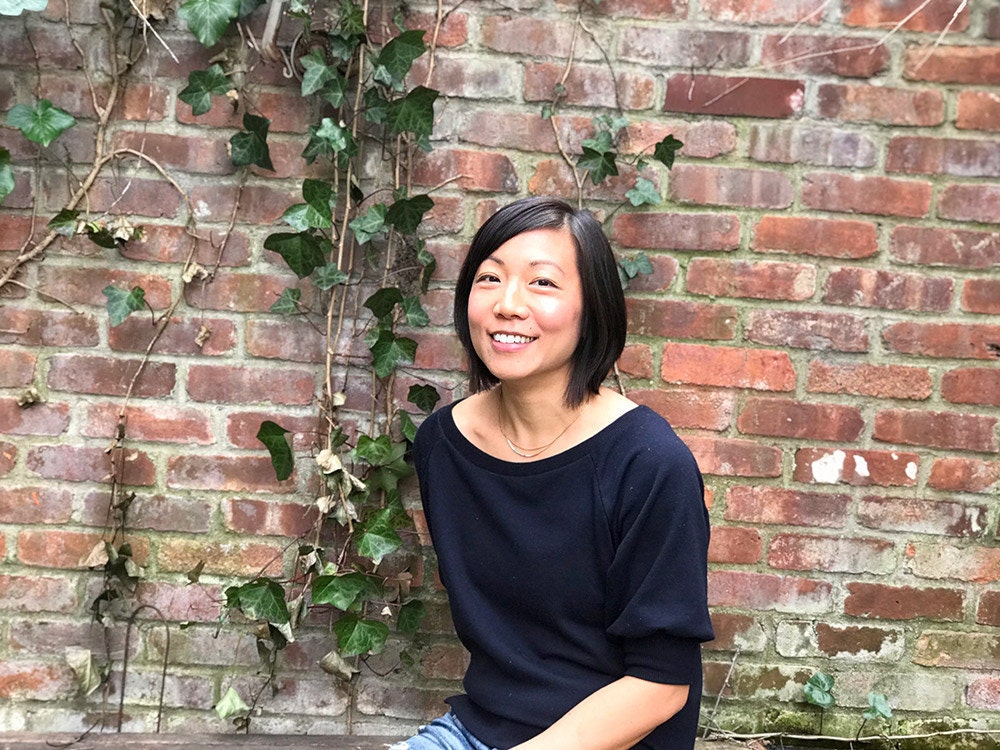 What inspired your commitment to sustainable design?
I loved working at my old job, but I couldn't believe how much stuff we made every season, and how much waste went into the process. I decided that if I could create
my own handbag line
, I would be more thoughtful about it. That starts, first of all, by not making a ton of styles every year. Then, in my design process, I committed to using eco-friendly and leftover materials that would have otherwise ended up in a landfill.
What eco-friendly materials do you use to create Canopy Verde bags?
I decided on organic cotton certified by the
Global Organic Textile Standard
(GOTS). I also use GOTS-certified eco-friendly dyes, because it would be awful to treat beautiful, organic cotton with chemicals. Then, all the details on the bags that look like leather are actually PVC-free "vegan leather." I try to generate as little waste as possible in the design and prototype process by reusing existing materials, and my workspace has a very low carbon footprint. I'm also a big fan of reusing, recycling, and composting.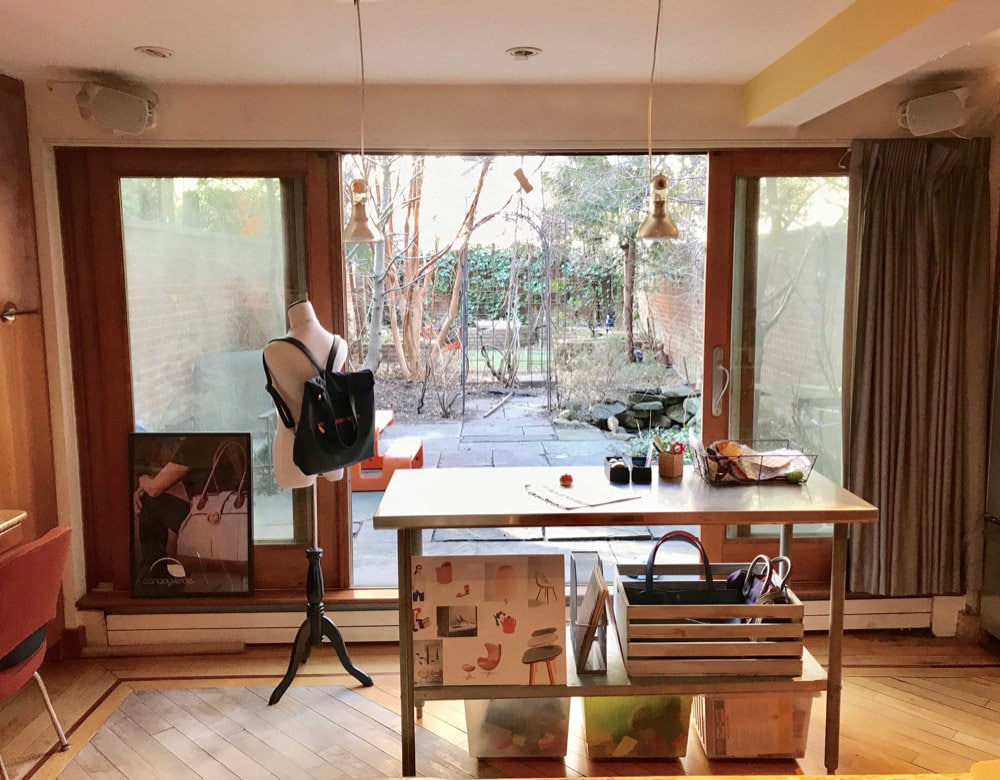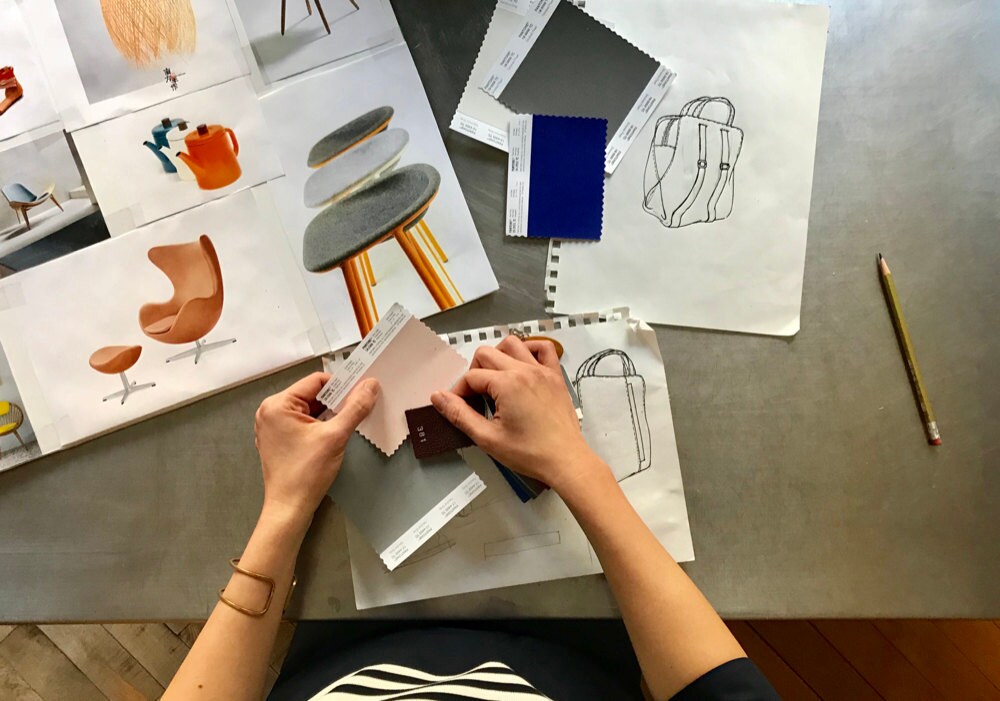 >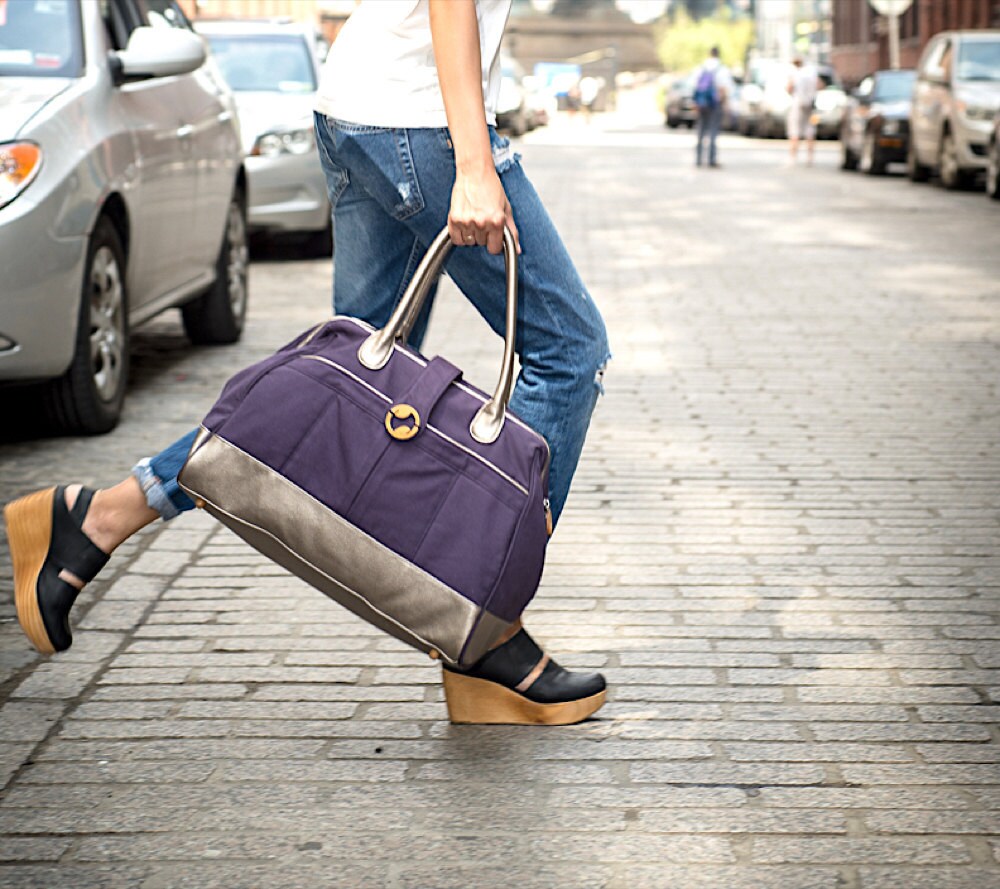 Photo by
Anita Maffei
You have a production partner based in Hong Kong. What's that relationship like?
My partner is actually a former colleague who left our old company at the same I did to open her own factory. We're friends, and we've known each other for ten years. Now, we're these two
women-owned businesses
, figuring things out together. There's a certain rhythm to the way we work. Not only does she understand the philosophy behind the brand, she injects her knowledge to make sure the end result fits well with what we're working toward.
How has Canopy Verde evolved over time?
Canopy Verde started out very narrow in the beginning, with just a line of handbags. In the last few years, I've added a lot more in terms of smaller bags, as well as
our backpack
, which is now a best seller. It's so useful meeting customers at holiday markets and fairs, and seeing the diversity of people who buy my bags. I'm not a backpack person, and I never would have thought to introduce a backpack if my customers hadn't asked for it.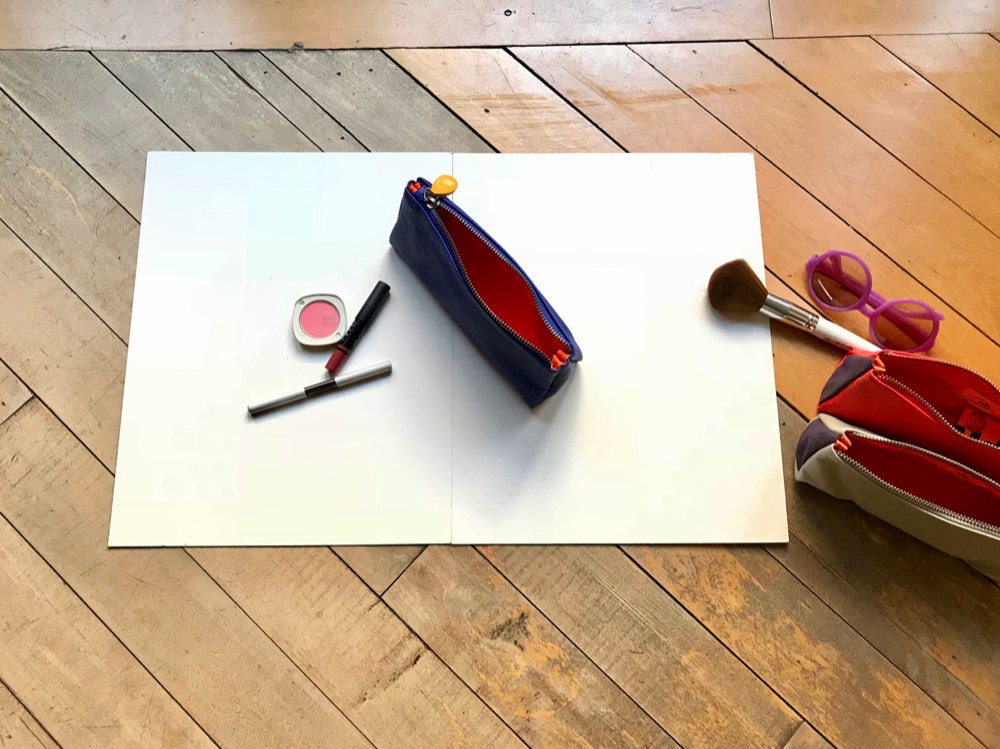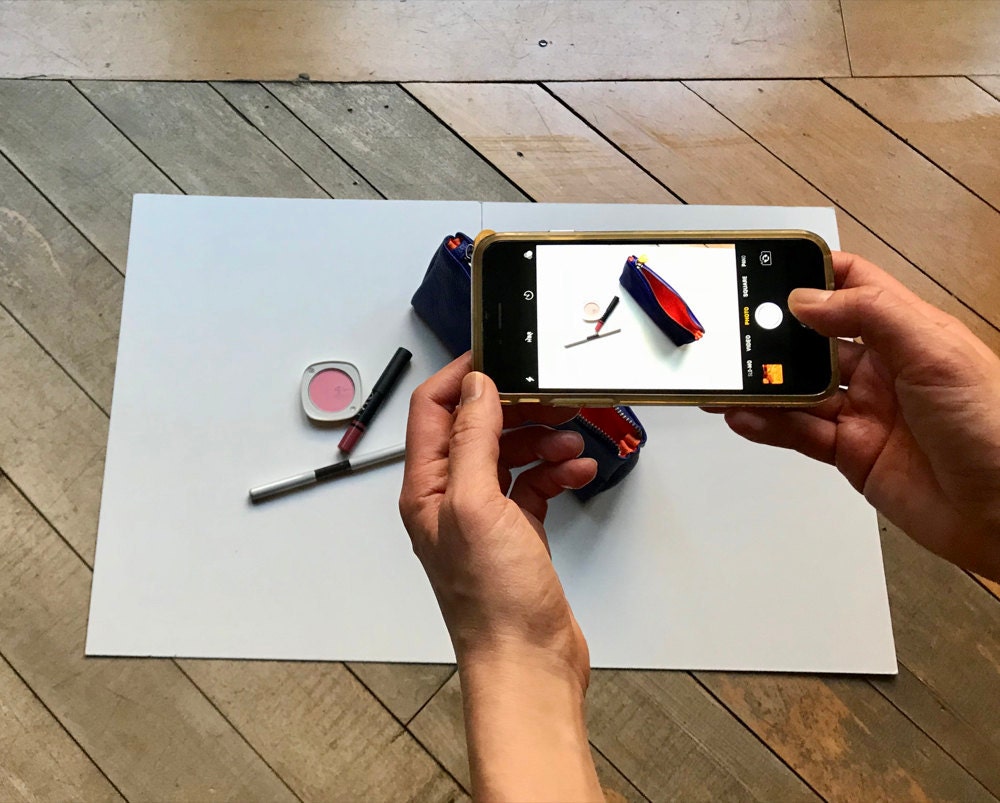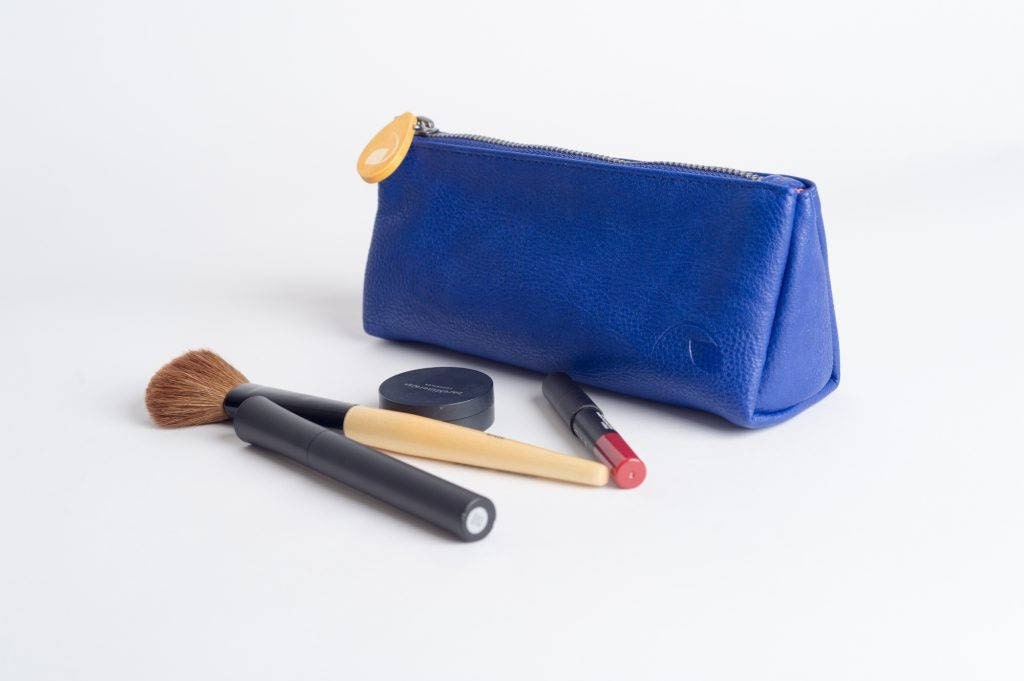 >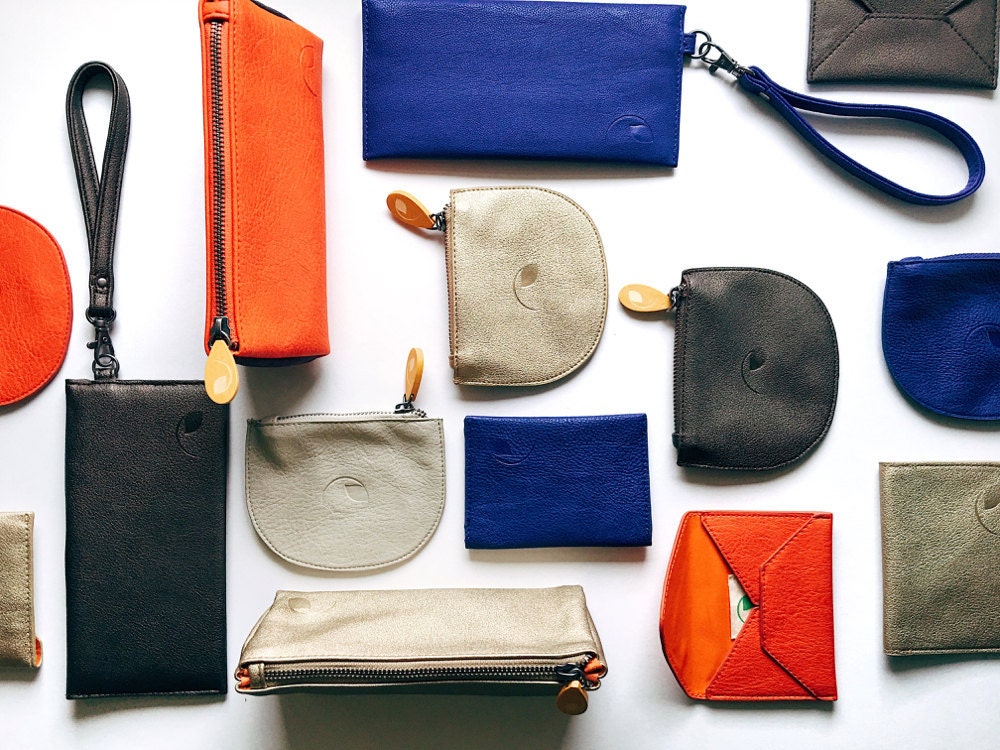 Photo by
Ivan Babiy
As a non-backpack person, how did you approach the request?
I had to design one that I would want to carry. I didn't want it to look too sporty—I wanted a backpack that was more of a handbag. But what I didn't realize until later is that it's actually a unisex design! Men want to buy it for themselves rather than as a gift, which got me thinking about creating other unisex styles. I recently introduced
a duffel
with a barrel shape that my husband loves.
Where do you look for design inspiration?
I have a thing for Scandinavian chairs, and I especially love the clean lines and mixed textures of Danish and Finnish furniture. I've even taken some chairs and tried to reimagine them as bags. The
Hans Wegner
"Shell" chair is very clean, and the bottom is rounded. I designed
my Bergen bucket tote
to look like that—and it's not that far off from the actual chair! I can't design all my bags based on furniture, but it's great when it works out.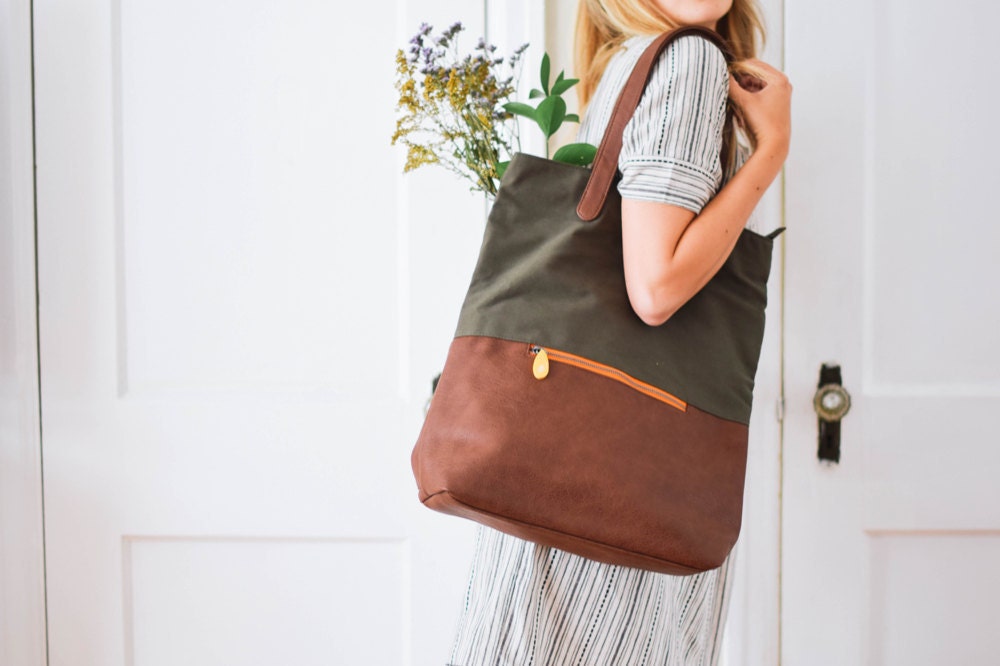 Photo by
Natalie Kay Smith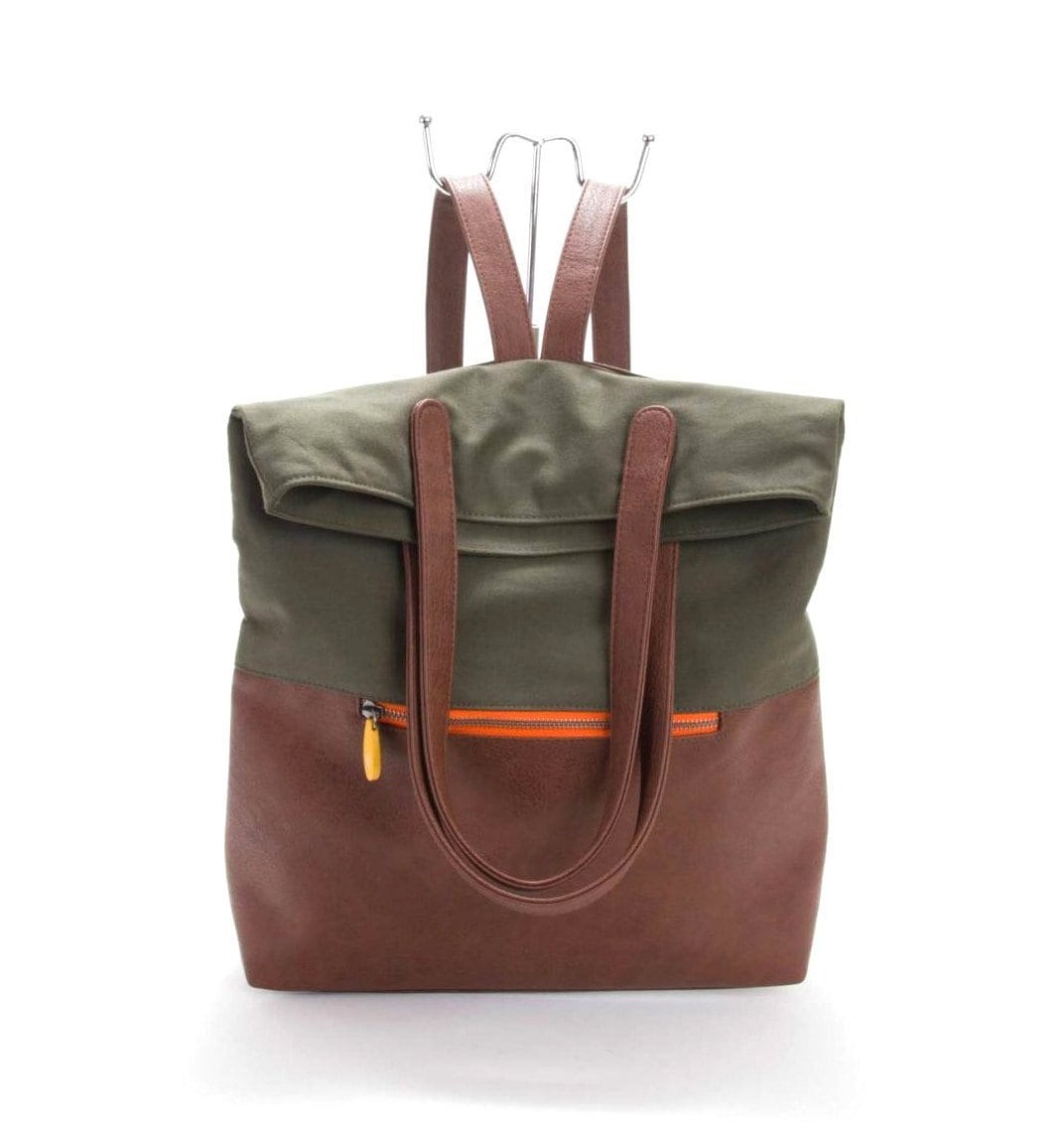 >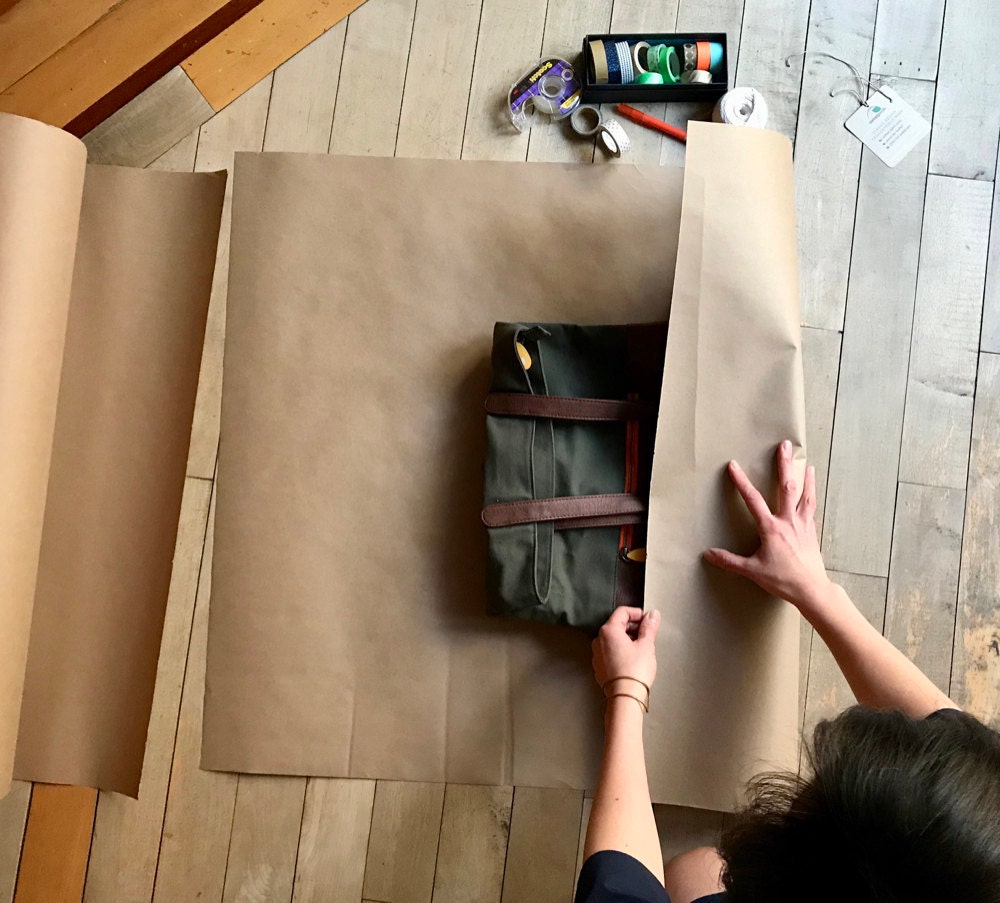 Mother's Day is right around the corner. Which of your bags would make great gifts this year?
I'm a mom, and one thing I appreciate is a bag that's versatile. I sell a
wallet-clutch
that's also a crossbody, so it's multi-functional. It can hold your credit cards, phone, and lipstick, but it lets you run out the door and look stylish without having to think about it. The
weekender
can also work really well as a diaper bag. It has so many pockets, and a magnet closure so you don't have to zip it back and forth. You can just let it pop shut. I always try to design little features that make life easier for busy women on the go.
Speaking of being on the go, your listings showcase some great photographs of women modeling your bags in Brooklyn, where you live and work.
We've done a bunch of photo shoots in different Brooklyn neighborhoods to capture the feel of the bags. Sometimes I'm the model—this is a small business, after all!—but I love working with local, eco-friendly bloggers as well, like Sustainably Chic, who is featured in quite a few of
my listings
. Brooklyn offers a lot by way of inspiration. It could be something in nature, like the wood grain of the trees in Prospect Park, or it could be urban, like the cool storefront fonts on Fifth Avenue. I get inspired just walking around.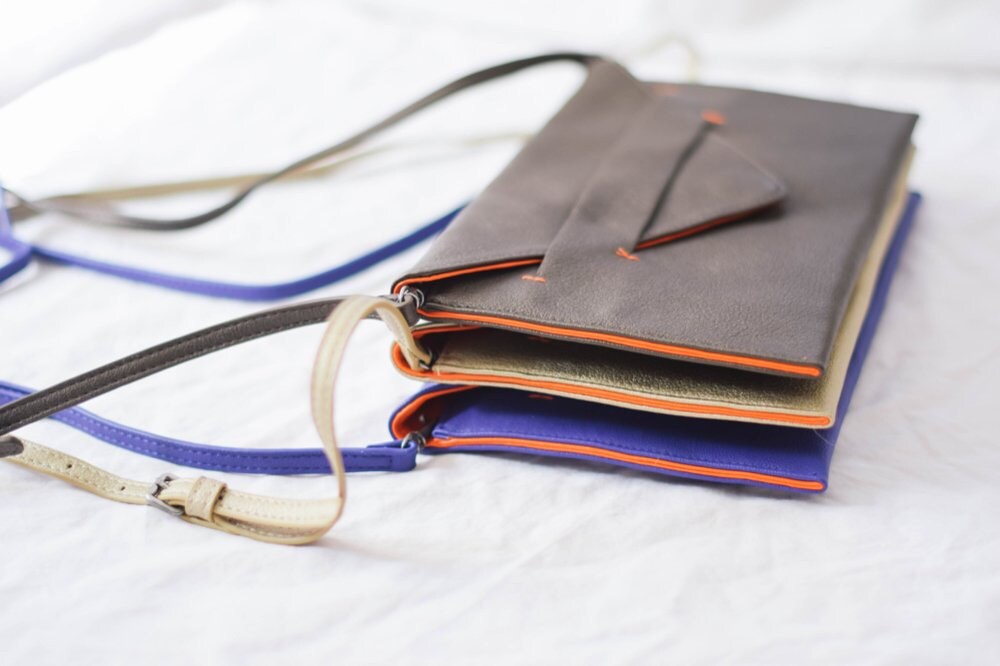 >
Photo by Natalie Kay Smith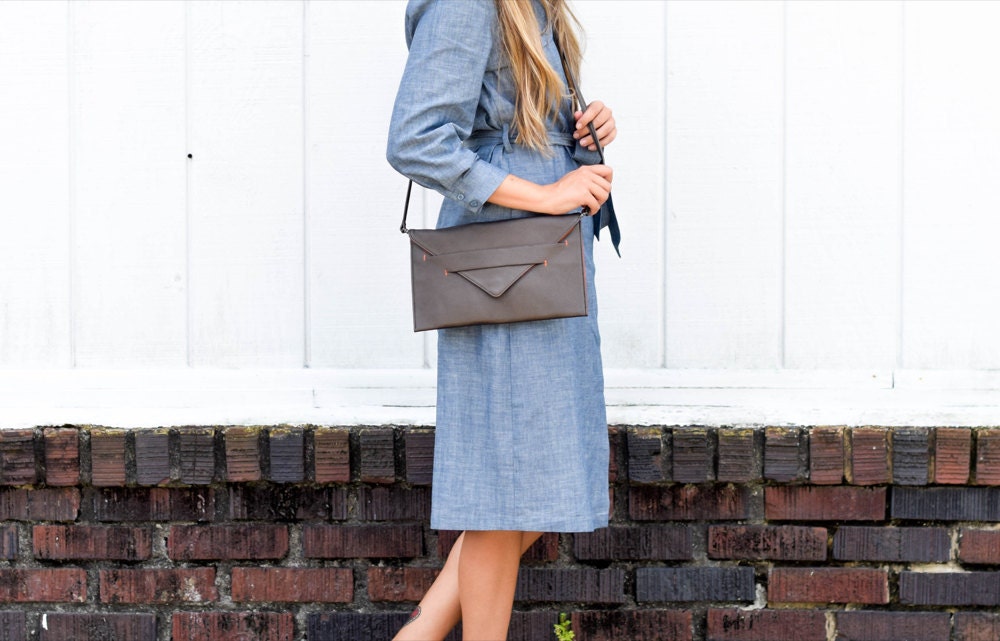 Photo by
Natalie Kay Smith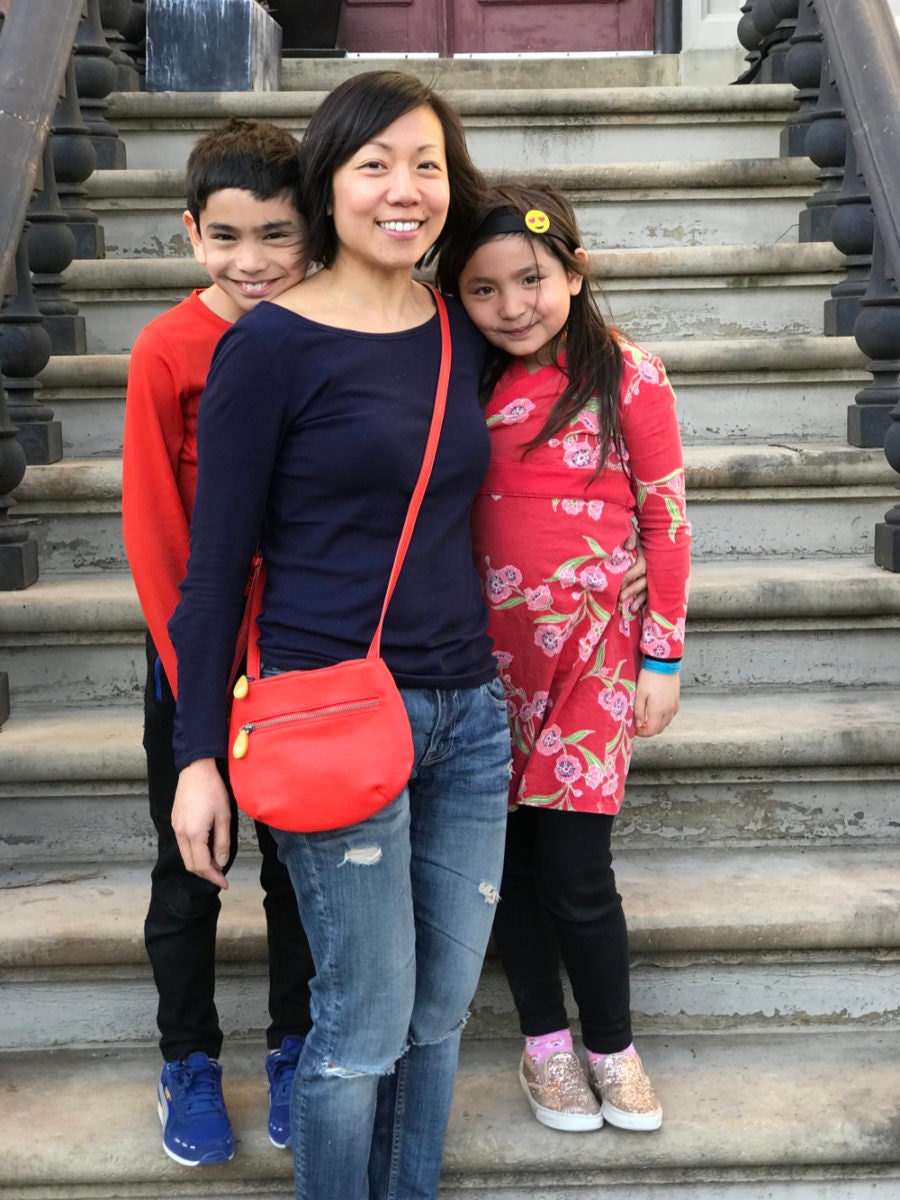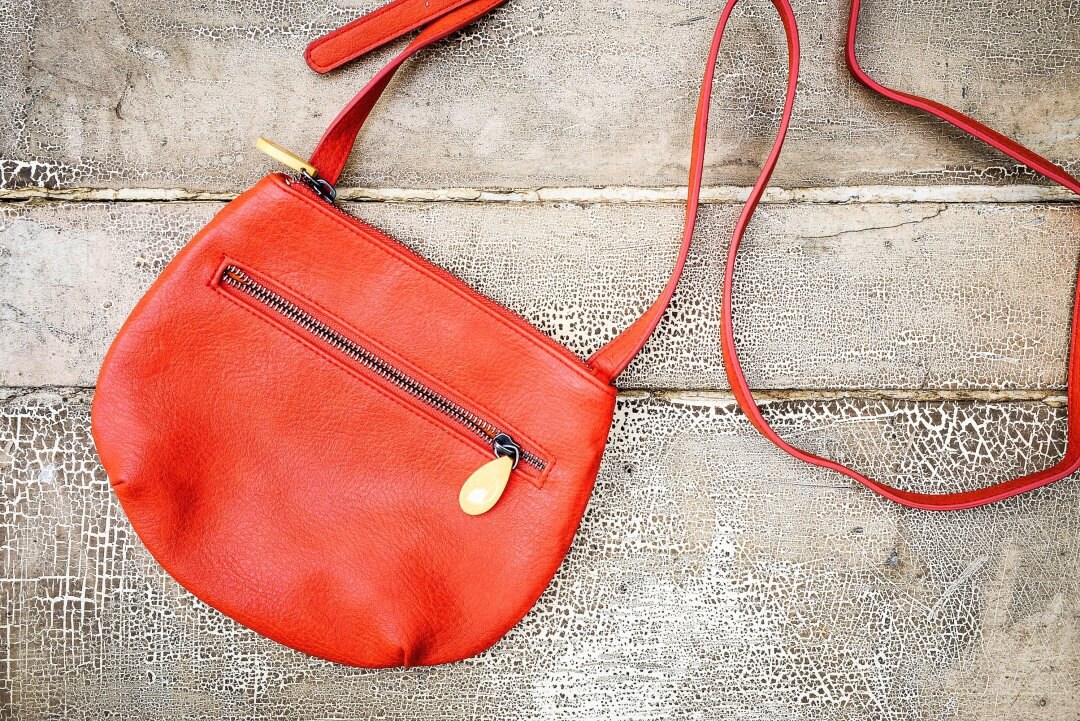 >
What do you love most about what you do?
Most of all, I like being my own boss, and the feeling of autonomy that comes with deciding what bags to make in what colors, and how to market things. I used to work for big companies where processes were already set in place. But now, I can set my own schedule, do what I need to do, and just go with it. Etsy customers really appreciate what we sellers do, and it's a great feeling. In one review, a customer included a picture of our backpack in front of the Eiffel Tower. She used it to travel around Paris, which was wonderful.
So, what's next for Canopy Verde?
I'll be adding
new styles
in some fun metallic and pop colors, like rose gold and hot pink. I'd like to develop more unisex styles that people could share, like a his-and-hers bag collection. And I'm getting ready to release a new backpack in all vegan leather that's dressier and office-ready, but still following the minimalist and utilitarian vibe of Canopy Verde. I don't want to make it too close to the first backpack, and I also don't want to veer too far. Like everything else I do, this bag needs to stand on its own.
Follow Canopy Verde on Facebook, Pinterest, and Instagram.
Photographs courtesy of Canopy Verde unless otherwise noted.