This Michigan shop has mastered the art of designing feline-friendly play structures you'll be proud to show off at home.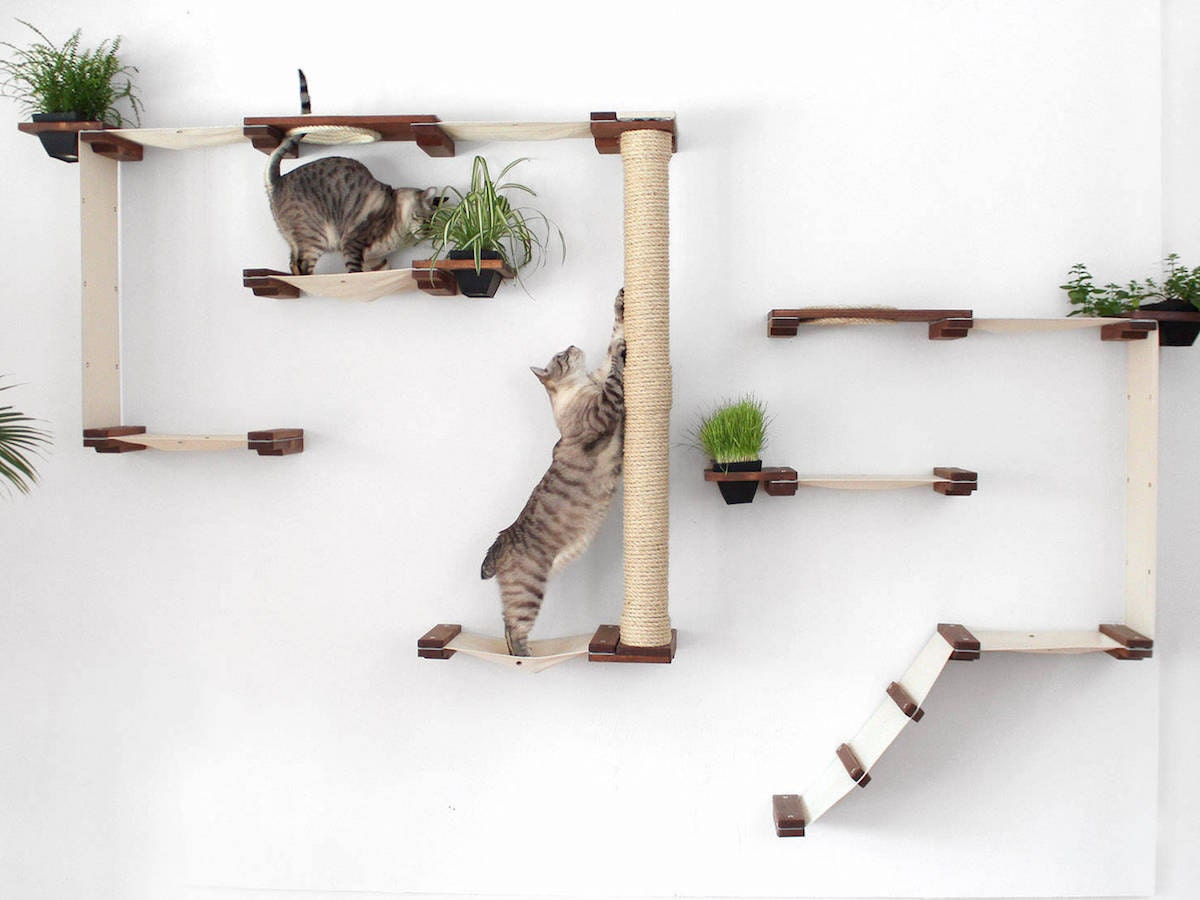 Editor's note, May 2021: In our Featured Shop series, we shine a light on a standout shop from Etsy's talented seller community, offering readers a behind-the-scenes look at their process and story. And as we spend more time at home these days, we're taking a moment to revisit a few of our favorites—like the story behind this bestselling line of decor-matching, modular cat furniture from May of 2019.
Boy meets girl. Boy and girl bring home a cat (despite boy's allergies), and begin prototyping some functional, elegant cat furniture for their newly shared abode. Boy and girl hit on a winning formula and spin their designs into a booming business that employs 25 workers in a 12,000-square-foot facility in Grand Rapids, Michigan. It's not your typical start-up tale (or your typical rom-com plotline, for that matter), but for Mike Wilson and Megan Hanneman of CatastrophiCreations—and the more than 10,000 customers who've incorporated their handcrafted cat bridges, hammocks, and sisal poles into their pets' lives—it's the ultimate happy ending.
Explore the CatastrophiCreations collection
More than just a good-looking line of perches and play areas, the wall-mounted, mostly modular furniture that Mike and Megan's team turns out gives indoor cats the energy-burning and instinct-indulging stimulation they need to be calm and content. "To me, my cats are my kids. I love giving them a really cool play place and seeing other people have the same passion we do about keeping their cats happy," Megan says. "I'm glad that we can help people realize those kinds of dreams."
Read on to learn more about this wildly successful workshop, and shop the CatastrophiCreations collection.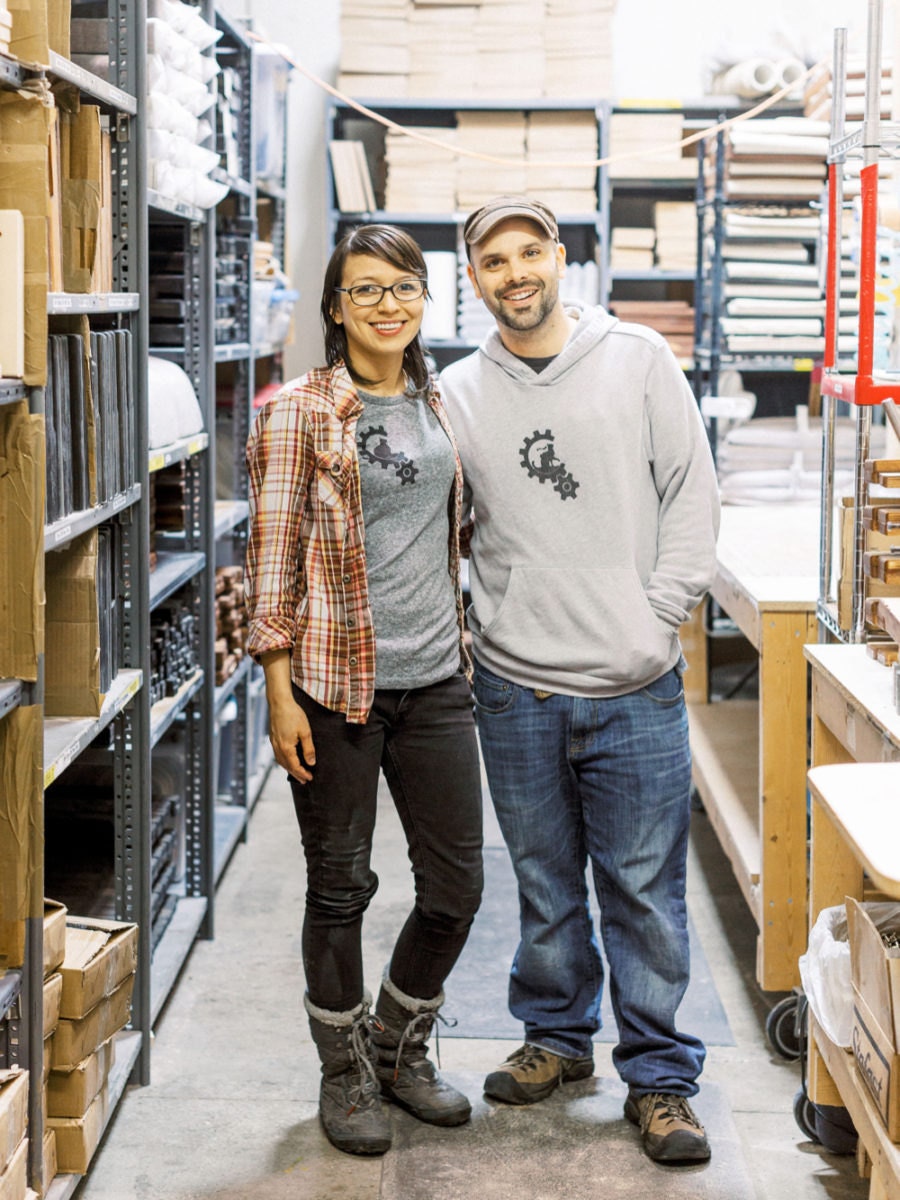 What are some of the benefits of having furniture like this for cats?
Megan: Cats have high energy and tend to get bored, so it's really important for their environment to have a lot for them to do and interact with. Especially in a house with multiple cats—when they can run around and get some exercise, let out some steam, that actually calms them down.
Cats are also very territorial; we have four boy cats, and every time we've brought in a new cat, we've added more wall structures so they don't feel like their area is being encroached upon. It gives way more square footage to a room when you start can using the walls that way. Then everyone can have their own high perch and look out over their kingdom.
Which of your products do your own cats like the most?
Mike: As our cats have gotten older, they're less into jumping around and climbing on stuff and more about lounging, so their favorite things would probably be the roped bridge or the hammocks. We have quite a few hammocks across the wall at our house, and there's almost always a cat on the wall just napping. But we recently got a kitten that has a ton of energy and races all around the house and loves to run up the sisal post.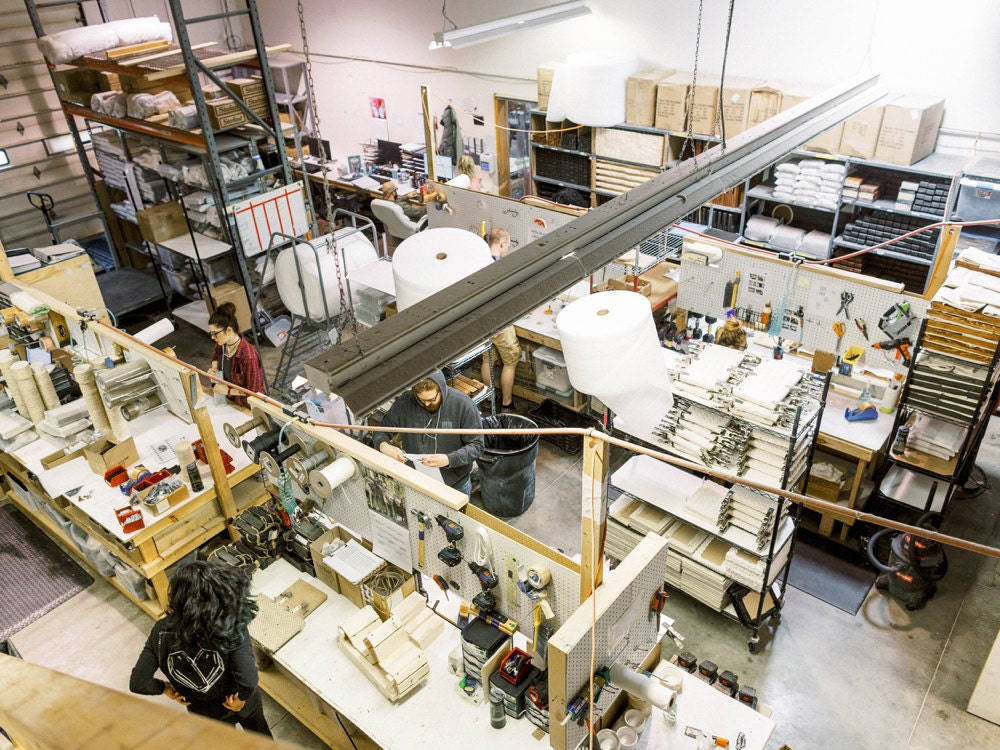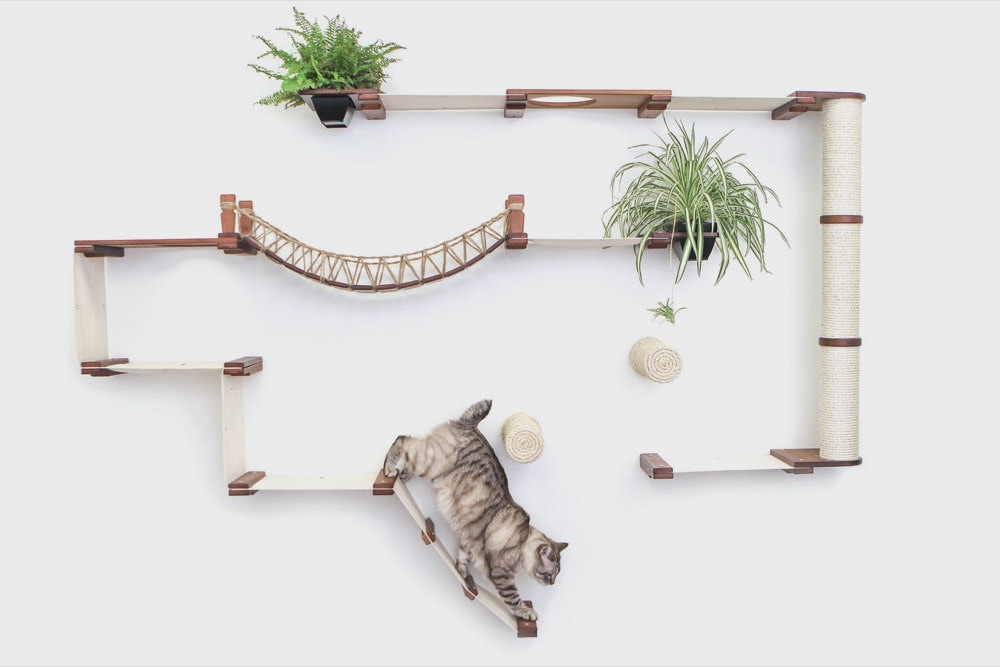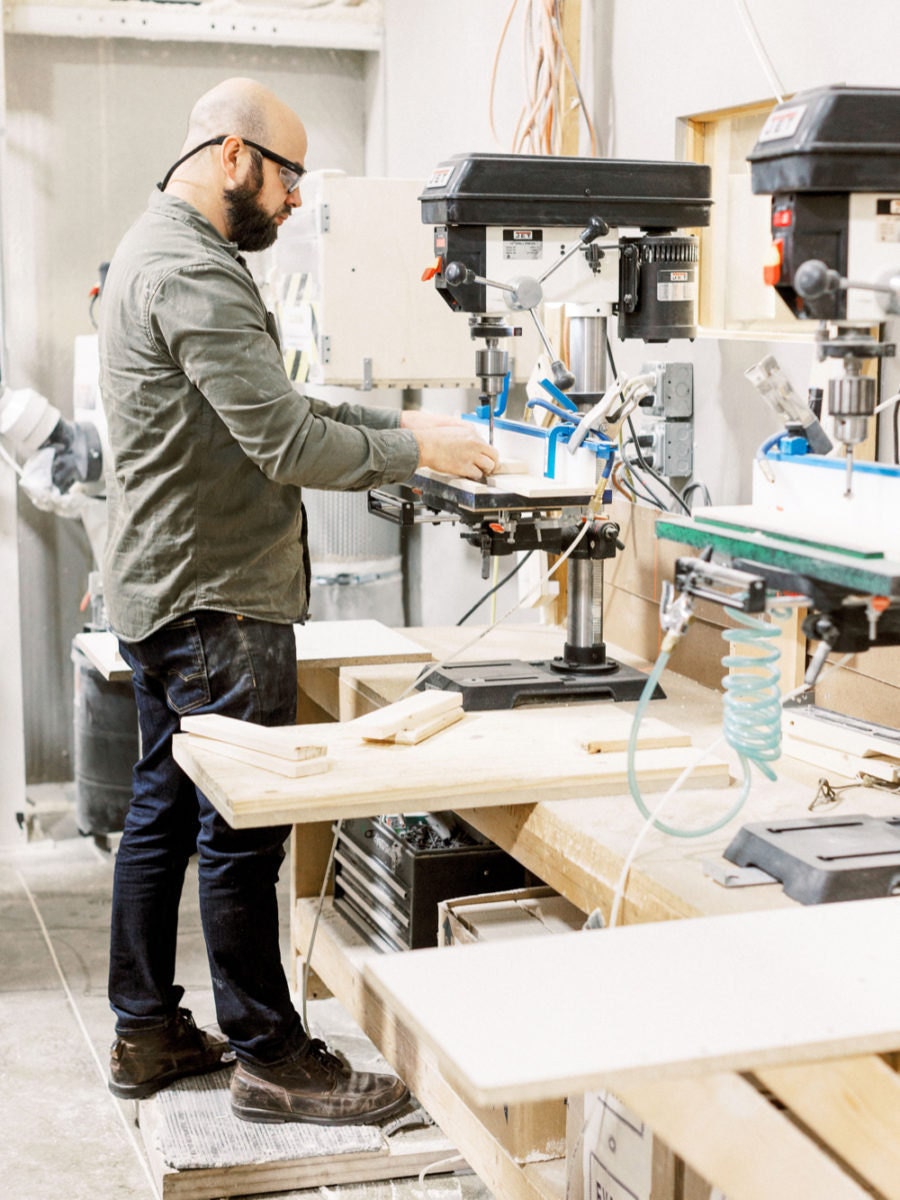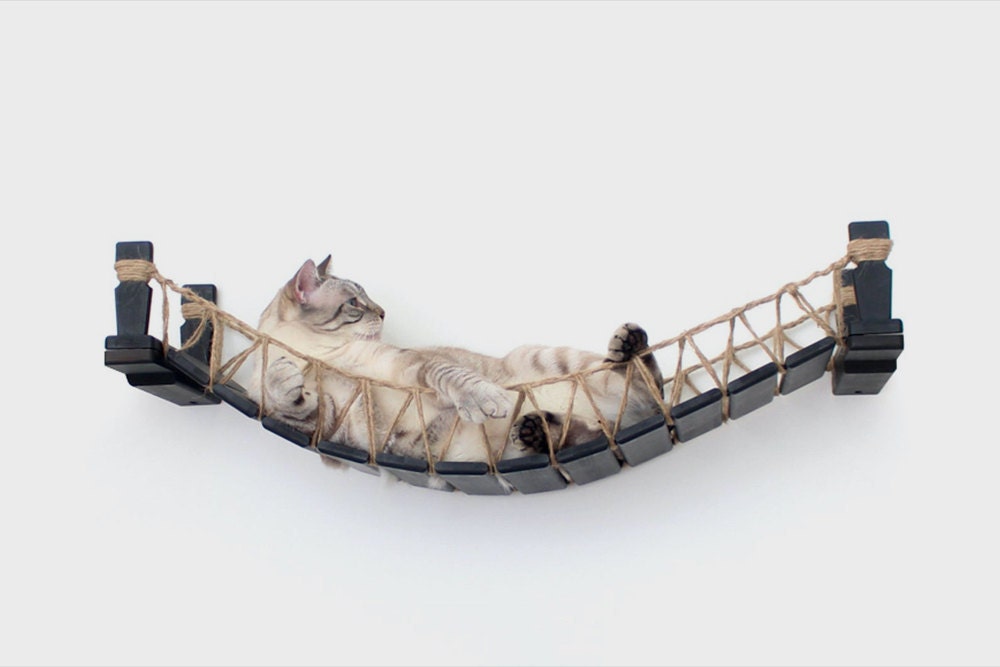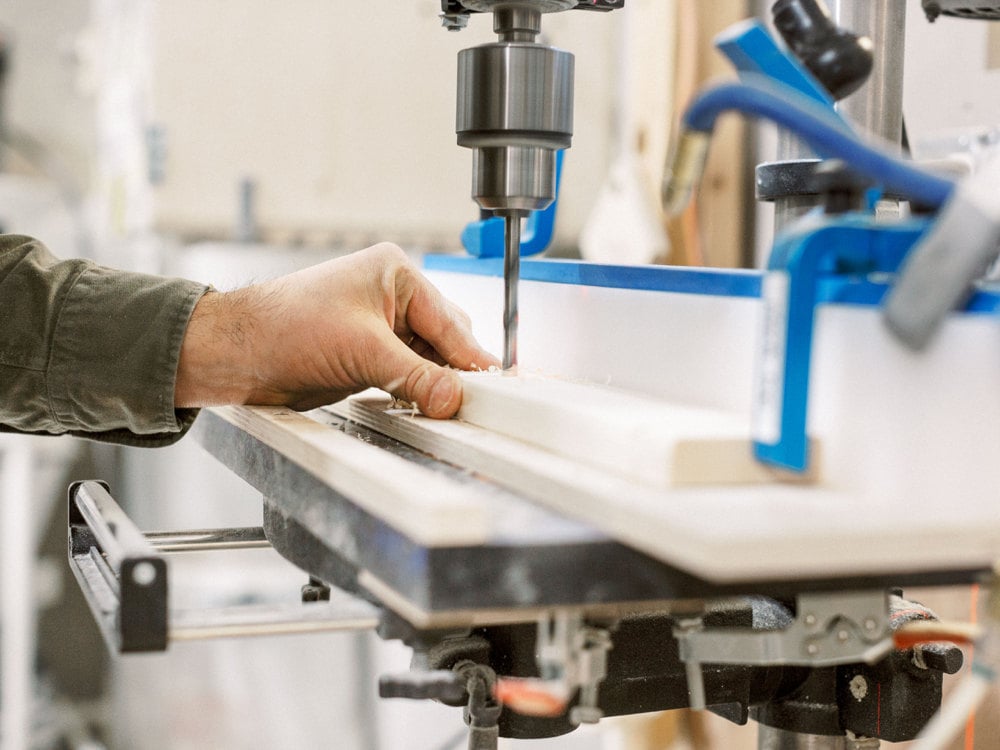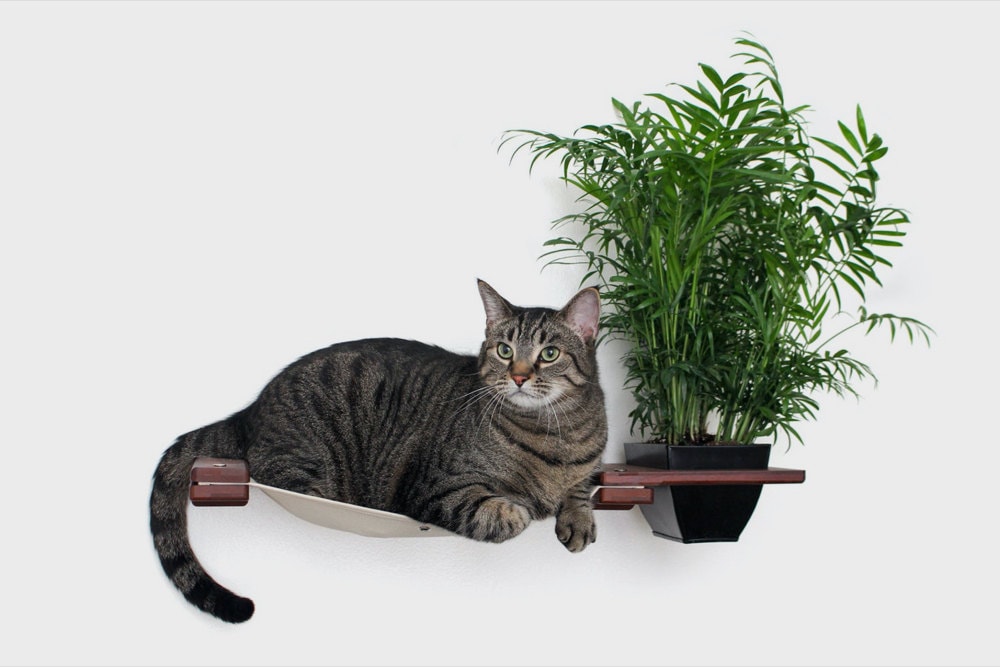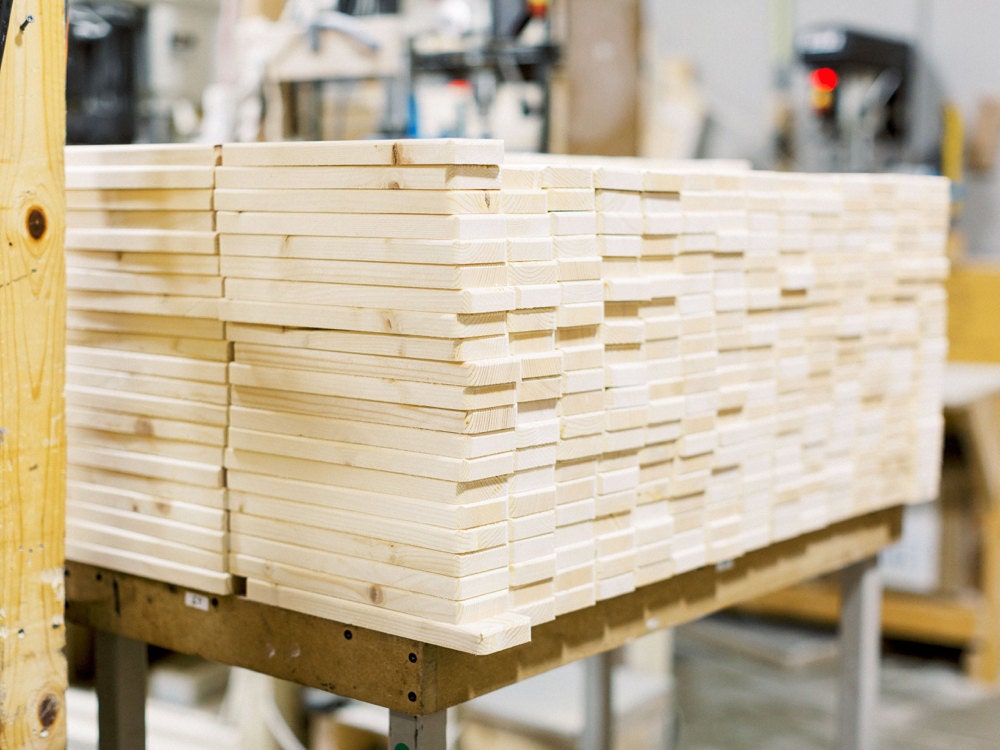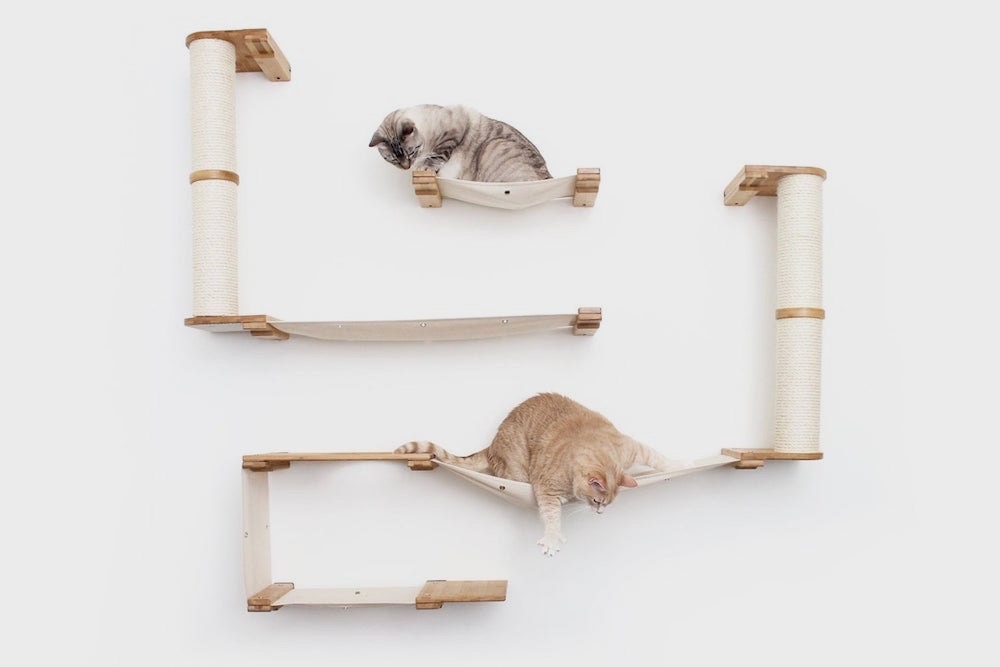 Your pieces seem really high quality. What kinds of materials do you work with to produce your line?
Mike: A lot of other companies use plywood or MDF to try to get into the same price range as mass-produced pet furniture. We wanted to set ourselves apart from what other brands were doing and go for more high-end across the board, so we use only solid wood. We use a lot of pine, because it's a softer wood, which allows cats to sink their claws into it and have the traction they need to be running around on the wall.
As for our sisal posts, we've kept reinforcing them and improving them over the years, so that today they're super durable. We're just trying to make it so that our furniture lasts as long as it possibly can.
Megan: It's the same with the fabric for our hammocks. We started originally with ordinary bottom-weight fabric, and then tested out a lot of different canvases until we found one we really liked that would also hold up to our cats' use. Now we have the strongest product we've ever had, and we feel really good about it.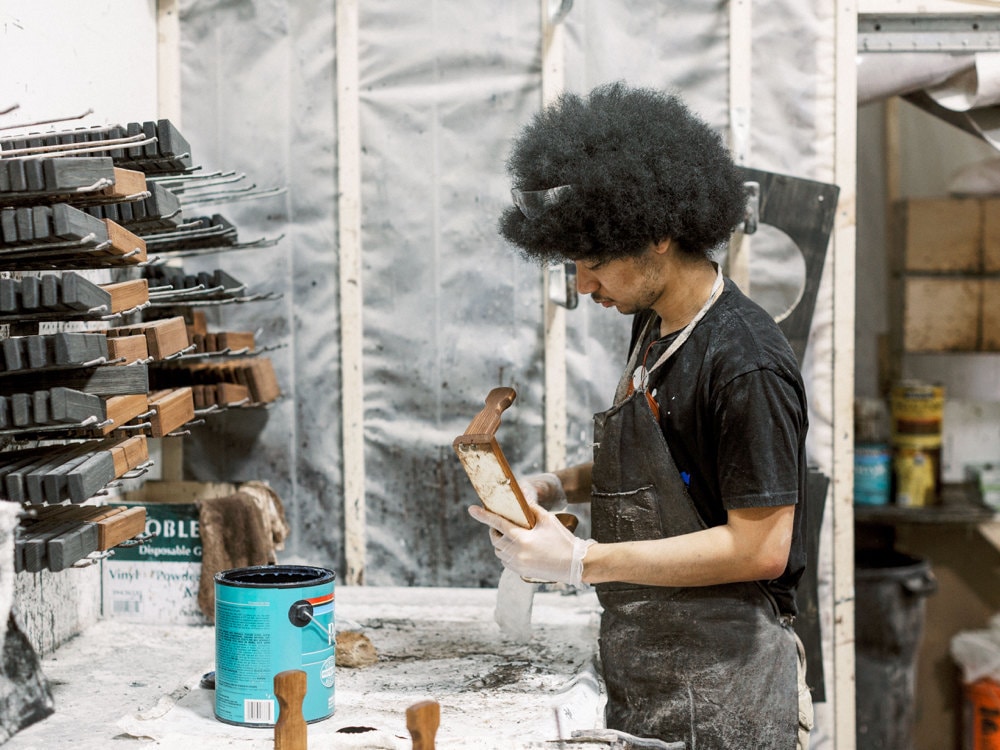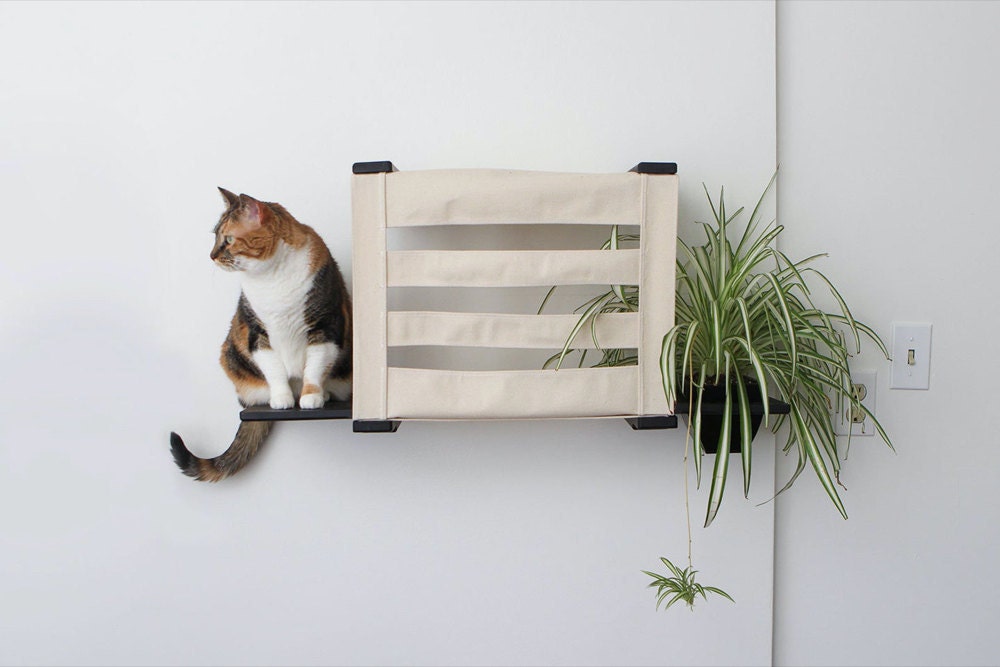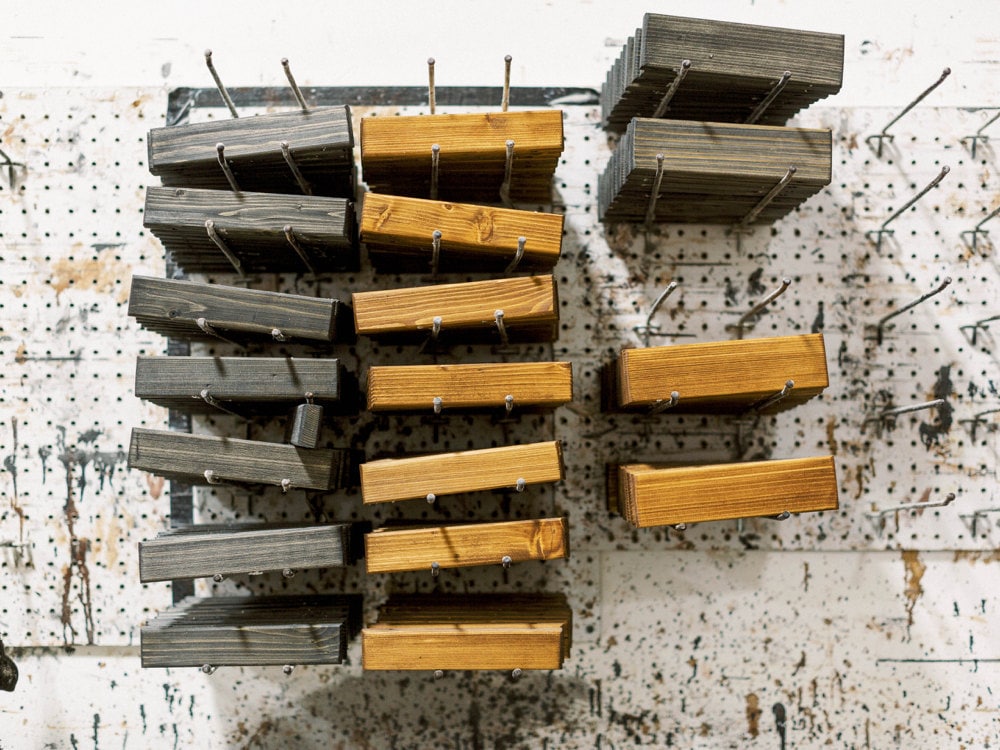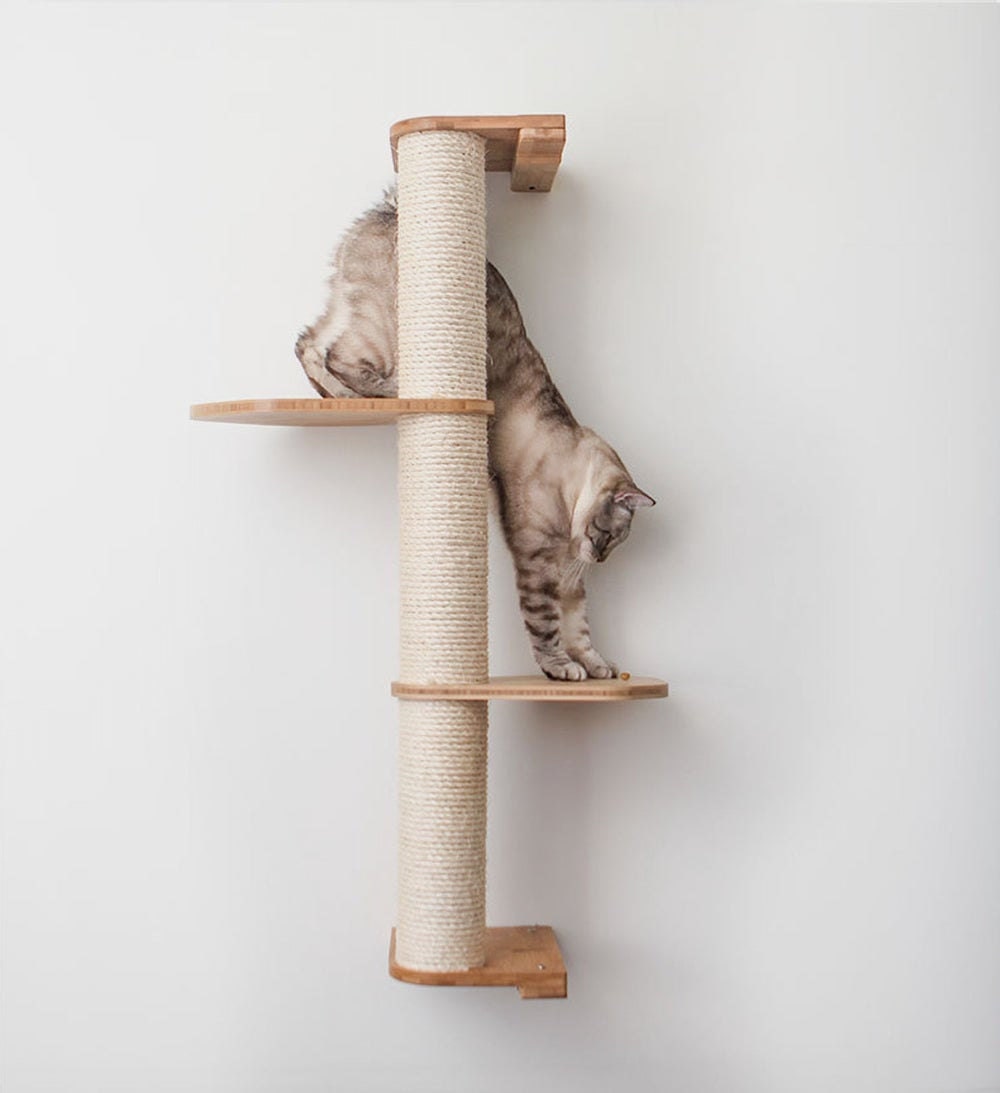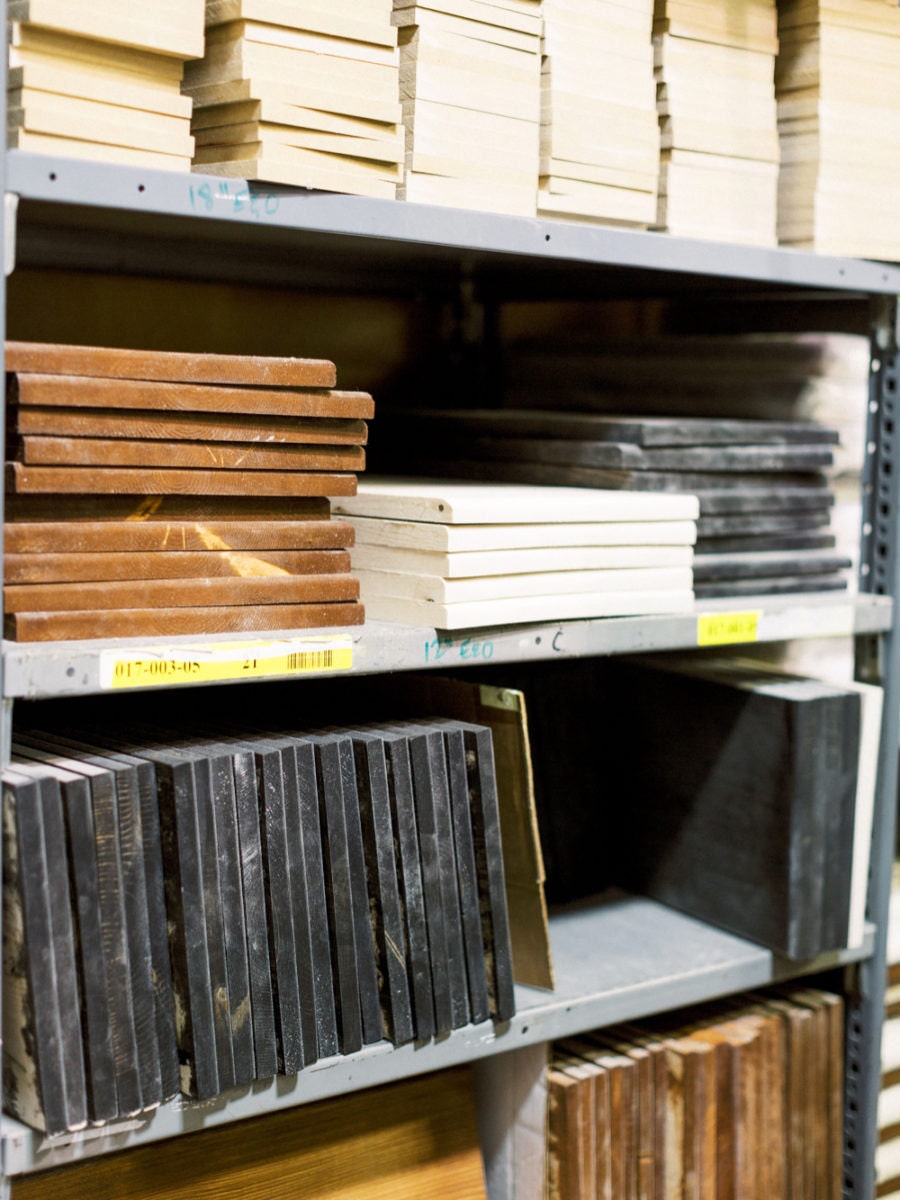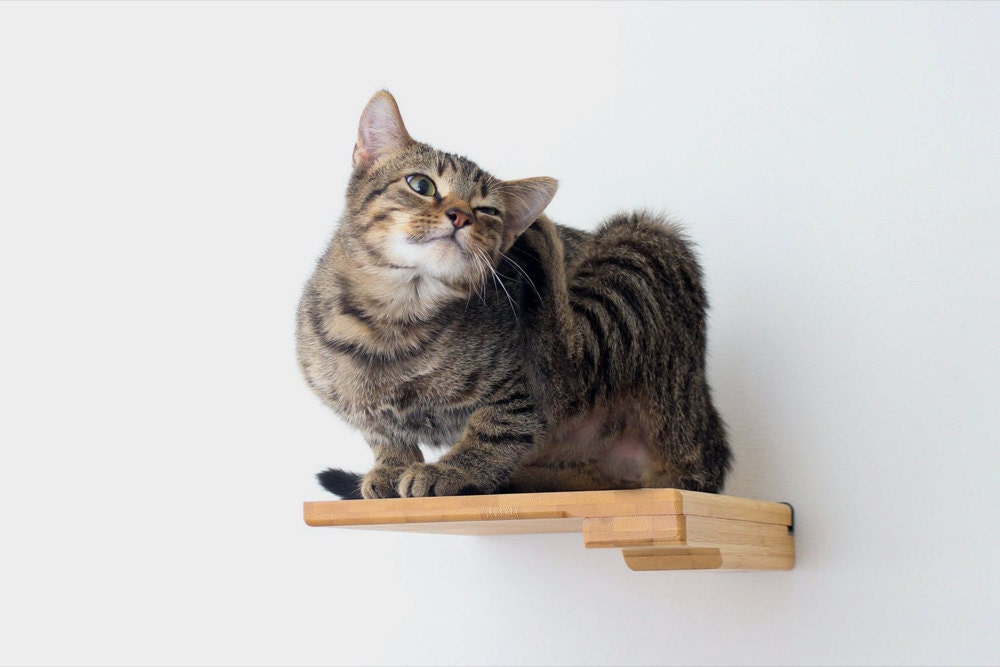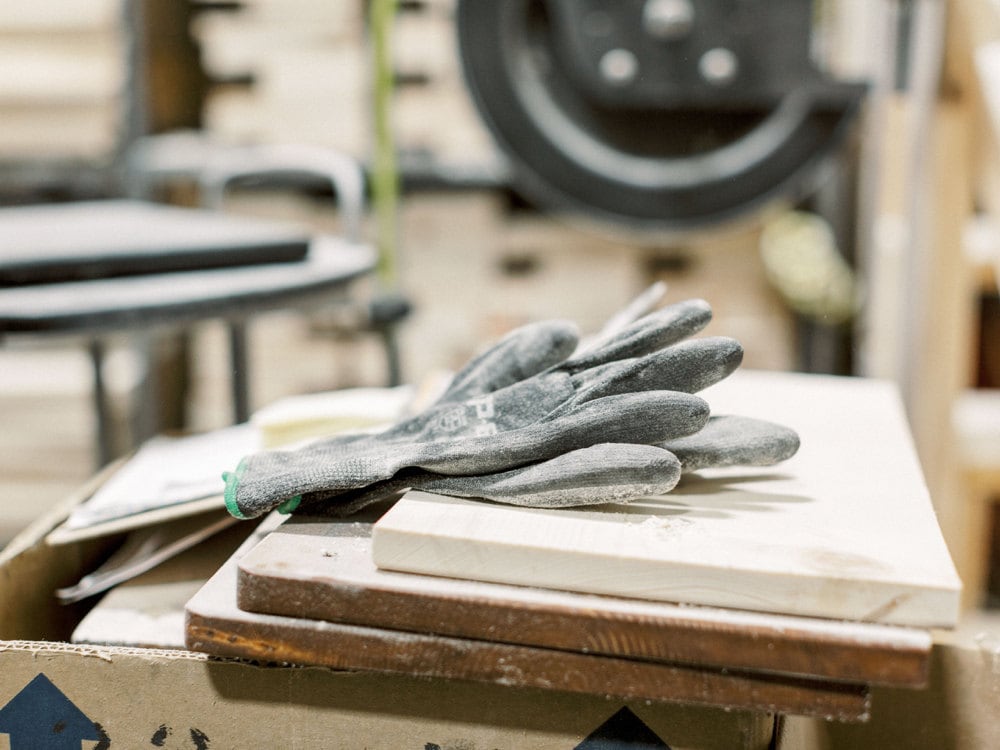 How else has your line evolved over time?
Mike: Our first generation of furniture has visible brackets, just regular L-brackets like you could buy at any hardware store, and it's priced lower than the Cat Mod stuff, which is our second generation. It's still pretty popular for that reason. Then for the second generation of furniture, we took input from our customers and tried to address a lot of their feedback. Now we have a custom bracket that's hidden, and it's even stronger than the first ones because it stretches out the whole length of the plank on the wall. Another request people had was wanting to wash or change out the fabric for their hammocks, so we designed a version with fabric that comes on and off. In the process of brainstorming ways to do that, we got the idea for building the different modular sections so they'd work with standard 16-inch wall studs or 24-inch studs, and give the customer more flexibility with where they position the pieces on their walls.
Megan: Another change would be using attachments. We're always trying to innovate, and I love the idea of products you can add to over time—buy something as a base, and then add this onto it, add that onto it. So that's kind of how we think about our furniture: Somebody can buy a set and then add on a feeder and a planter, or just build onto it and make it a bigger structure. That also allows people to build up to the structure they want if they don't have the money to buy it all at once, and everything will still match when it all comes together.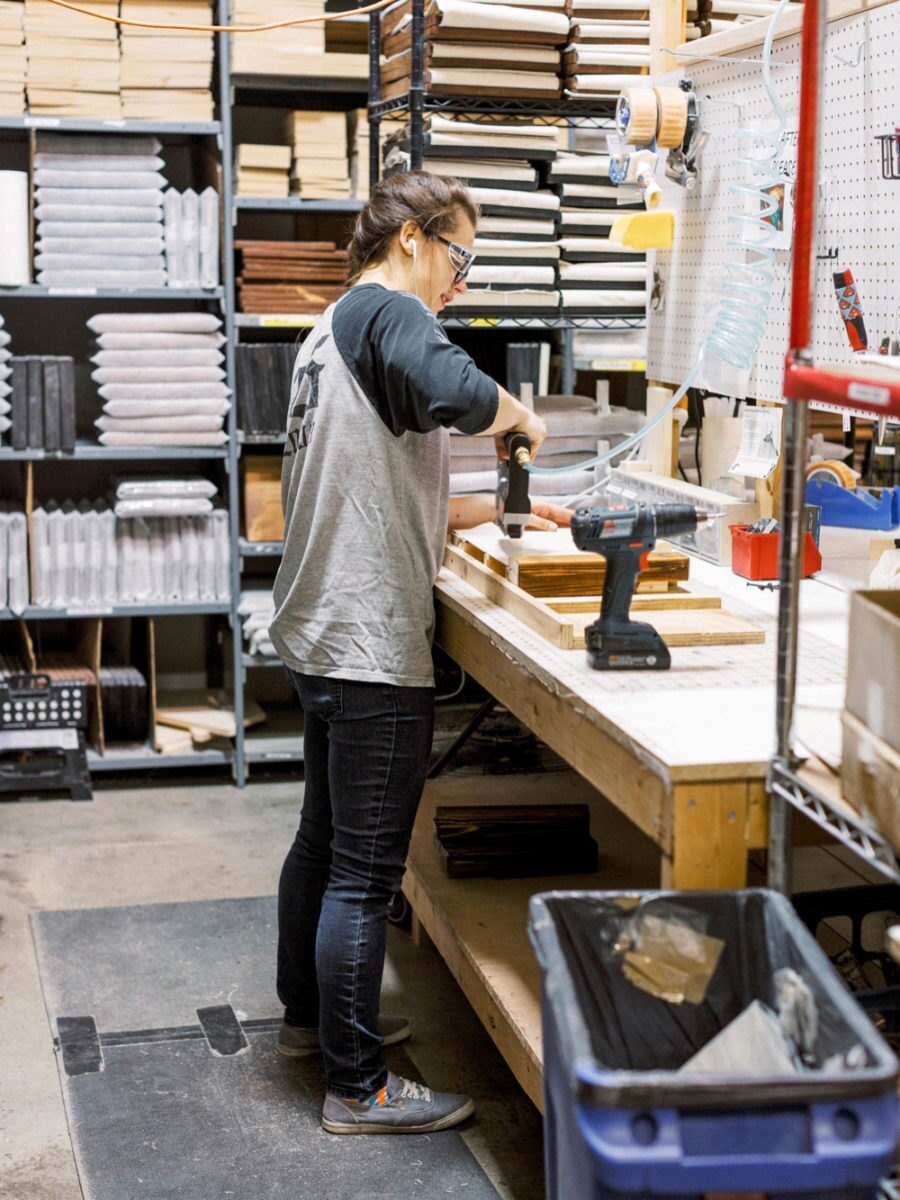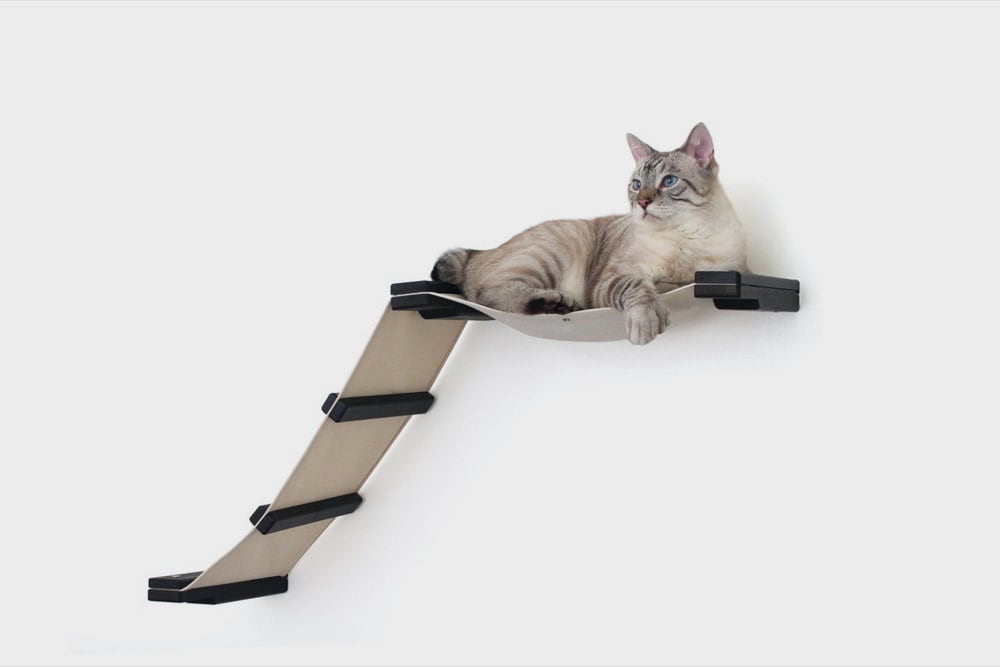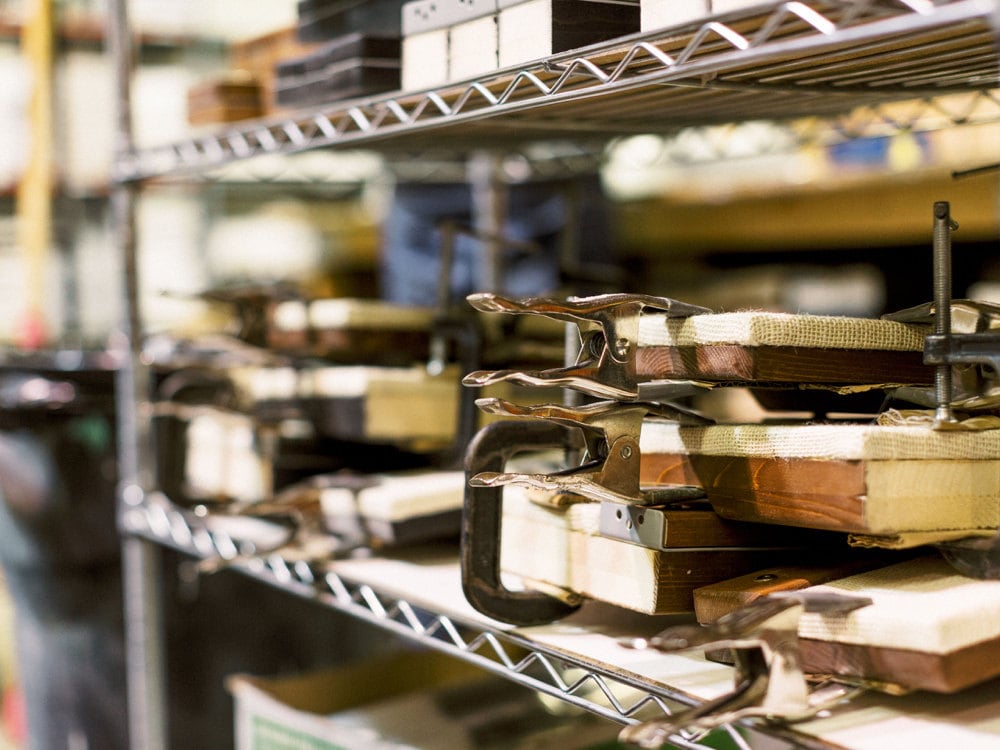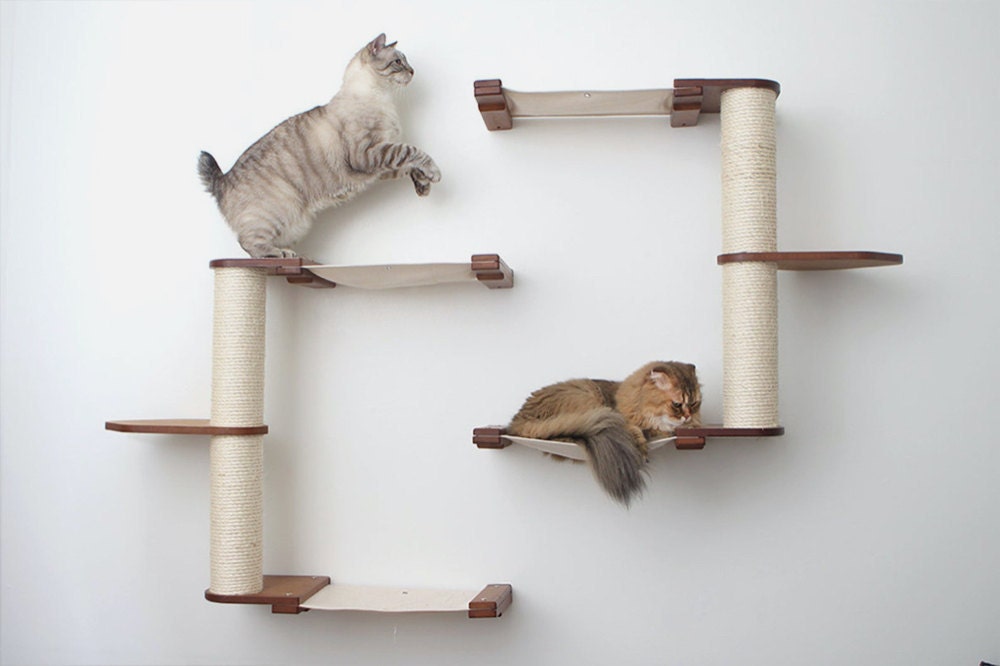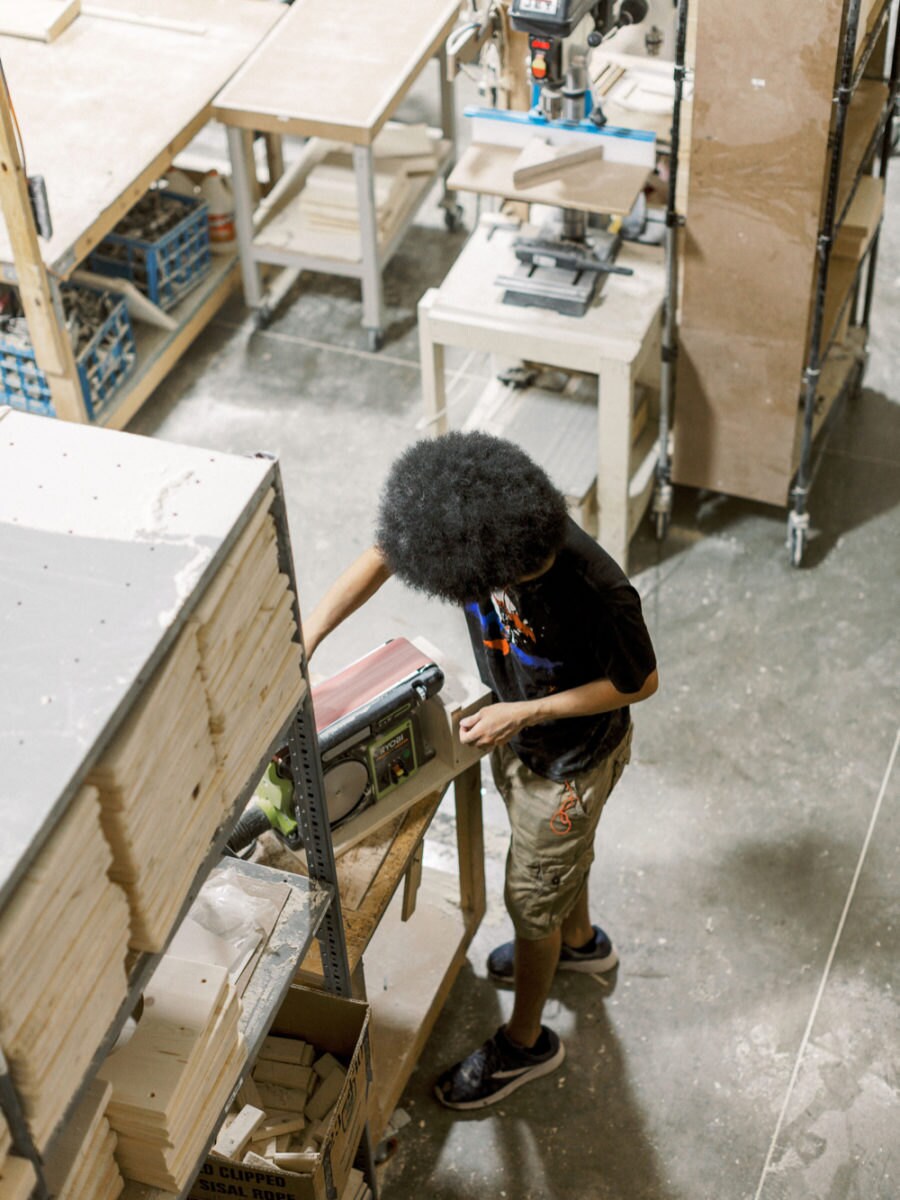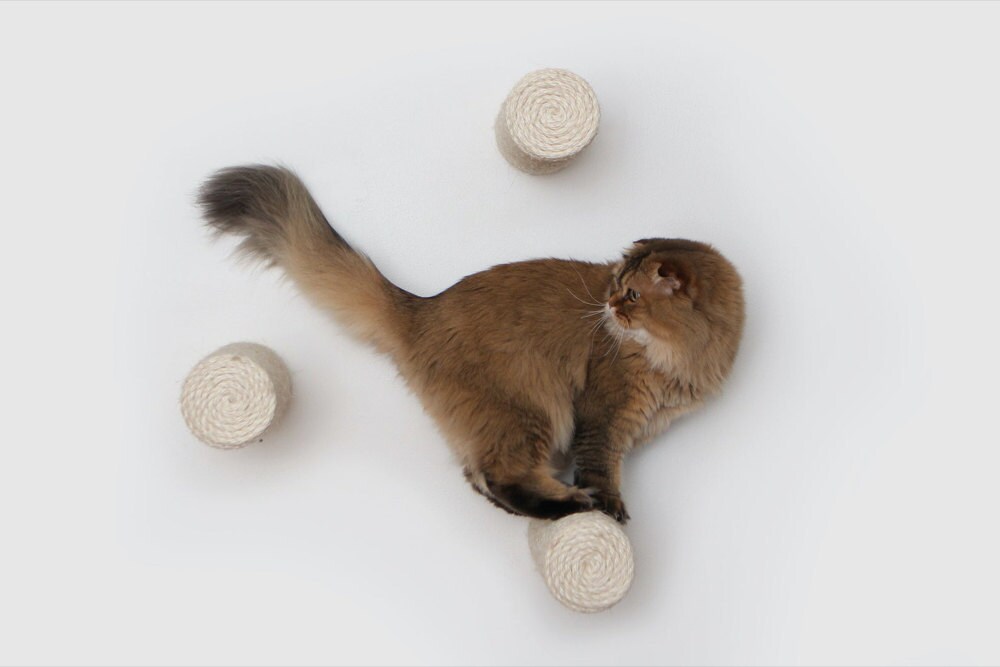 What are some of the most popular items you make?
Mike: The roped bridge is definitely one, and our Deluxe Playplace from the first generation is still really popular, too.
Megan: The floating sisal post, too. That came out of an idea I had to mount a sisal pole on one of our floating shelves. I made a prototype and showed it to Mike and another buddy when we were hanging out in the shop after hours. We started tossing around ideas and someone turned it sideways and said, "Hey, what if this just came out of the wall by itself?" We started making those right away and people love them. It's kind of cool how different things have been created over time, just with us all spitballing together.
You've sold more than 10,000 items on Etsy. Did you ever think your shop would get this big?
Mike: It's been really crazy. When things first started ramping up, a buddy of mine that I've known since I was 14 came and started doing woodworking in our garage with us; then a really good friend of Megan's from Portland ended up moving here and helping us, too. It was the four of us making everything out of our townhome. Today we're in a 4,000-square-foot commercial space, and we just signed a lease to move into a 12,000-square-foot place. We've pretty much been doubling each year, which is really exciting.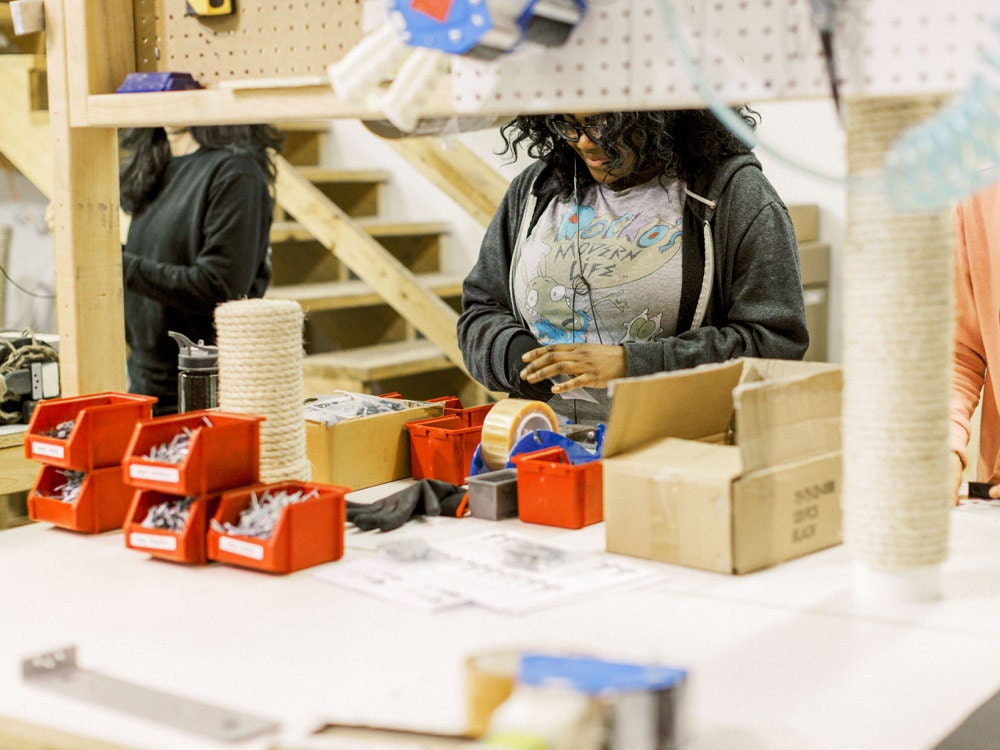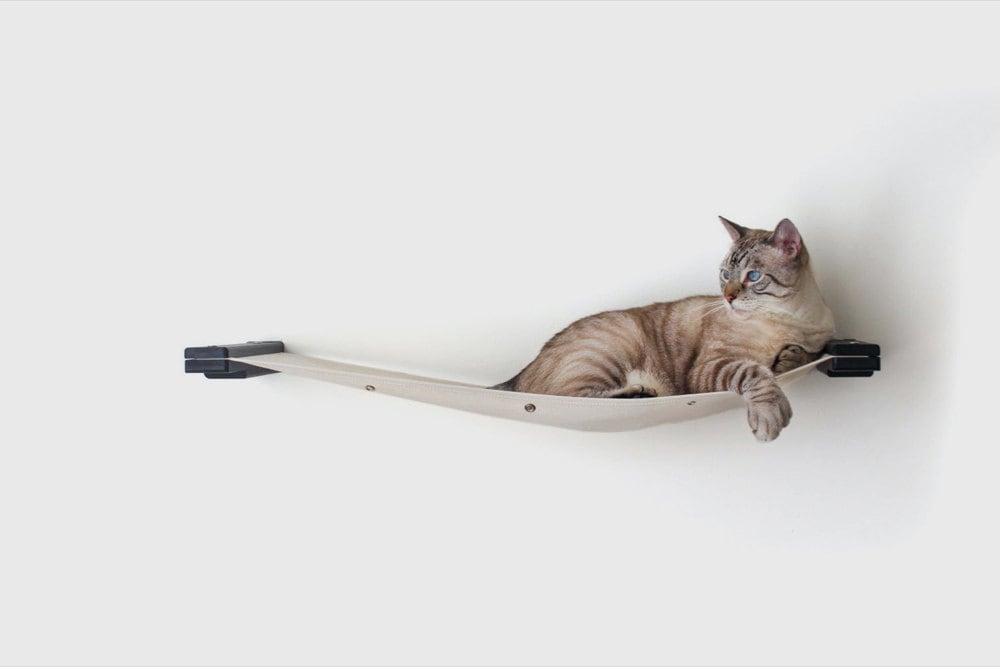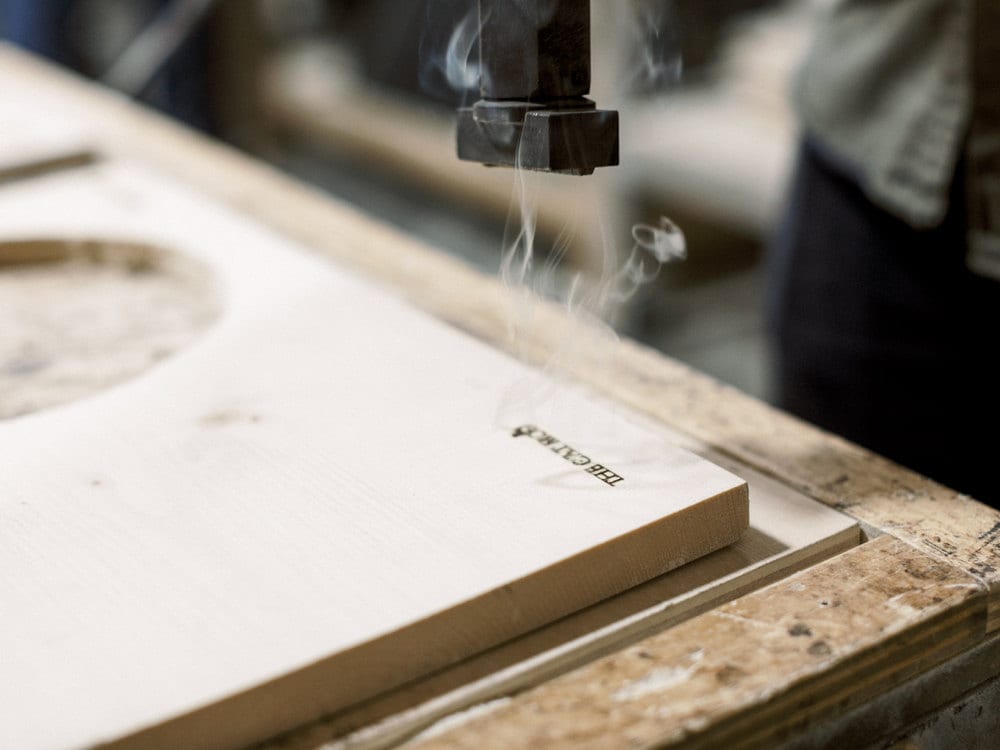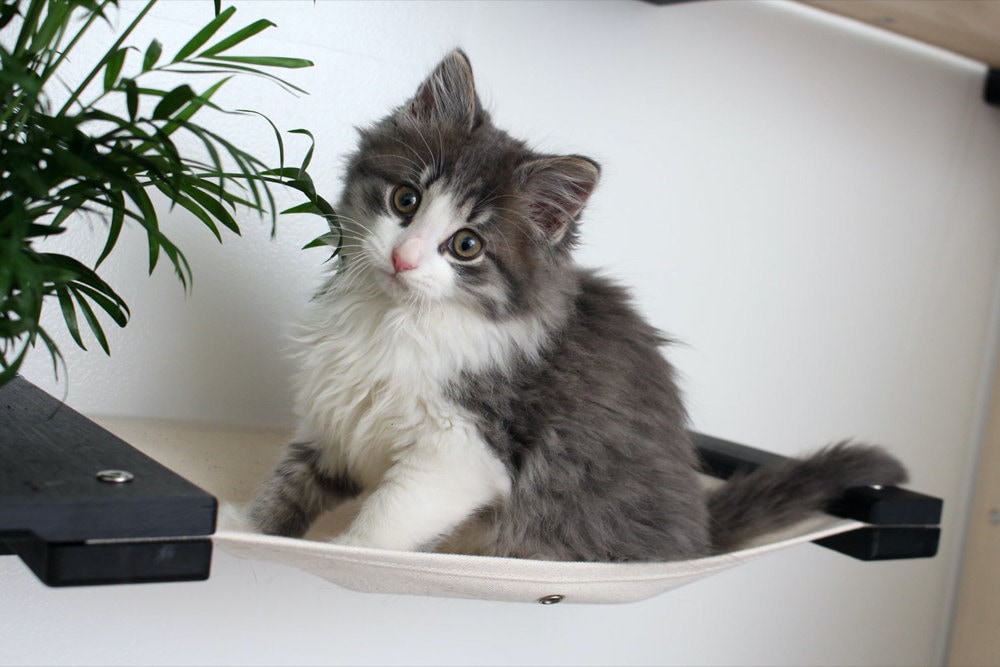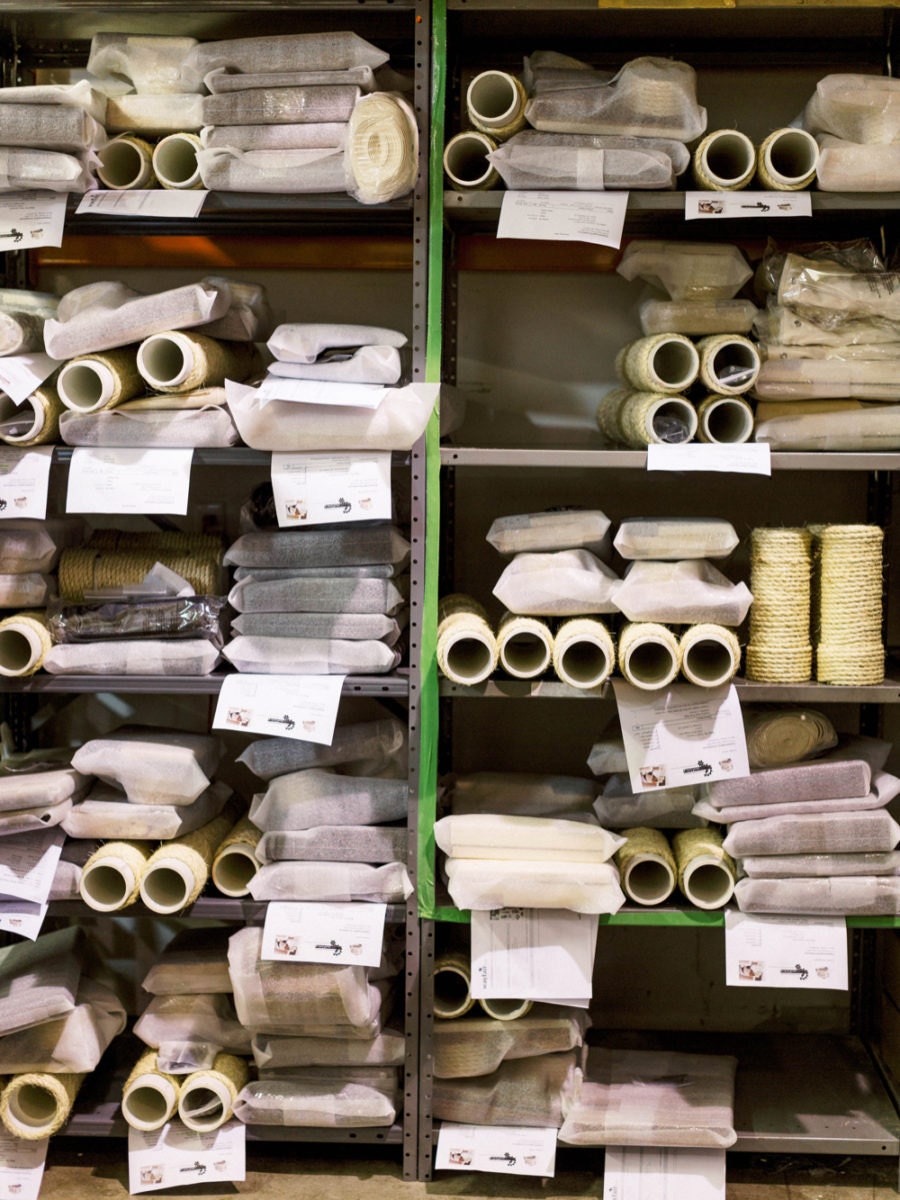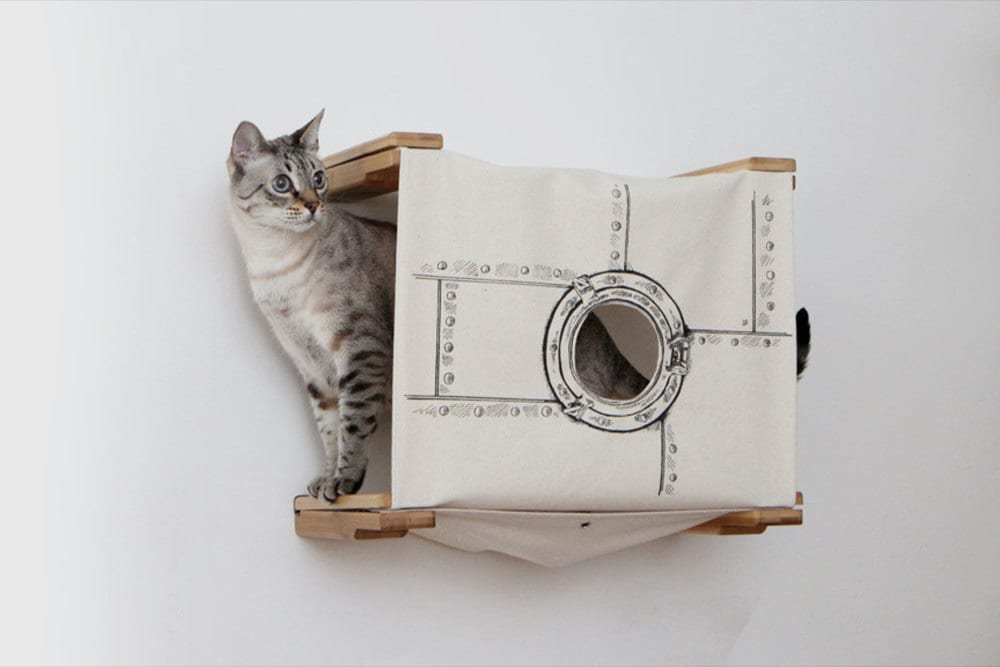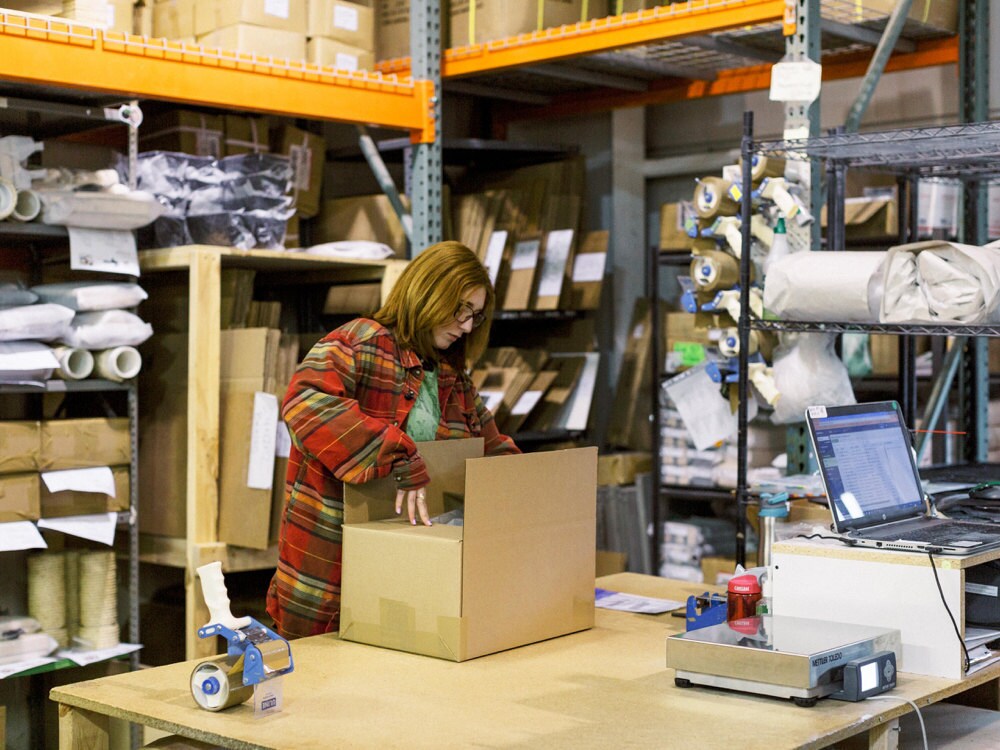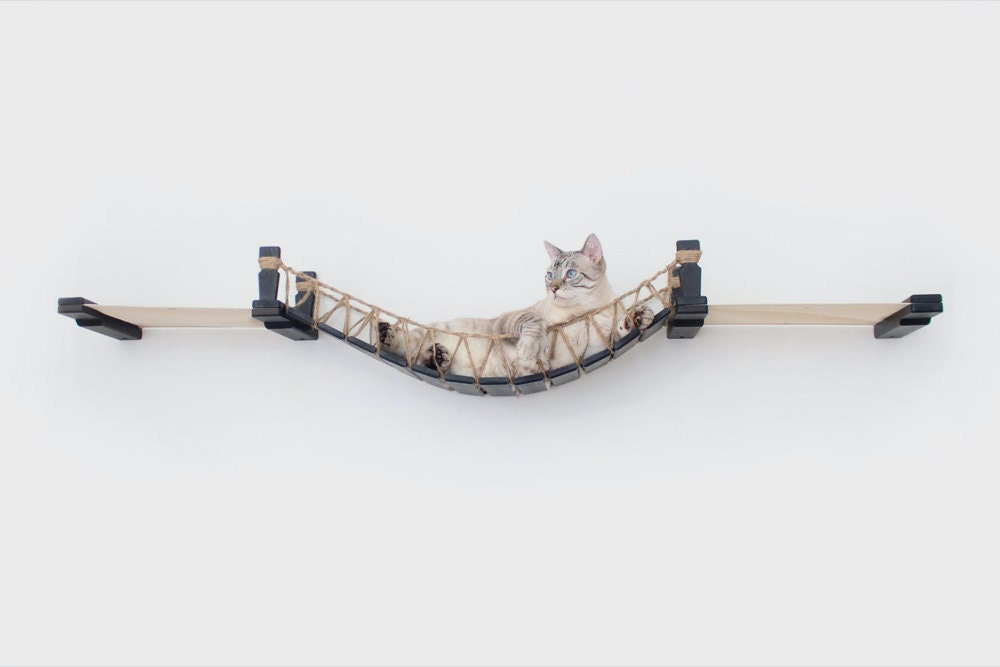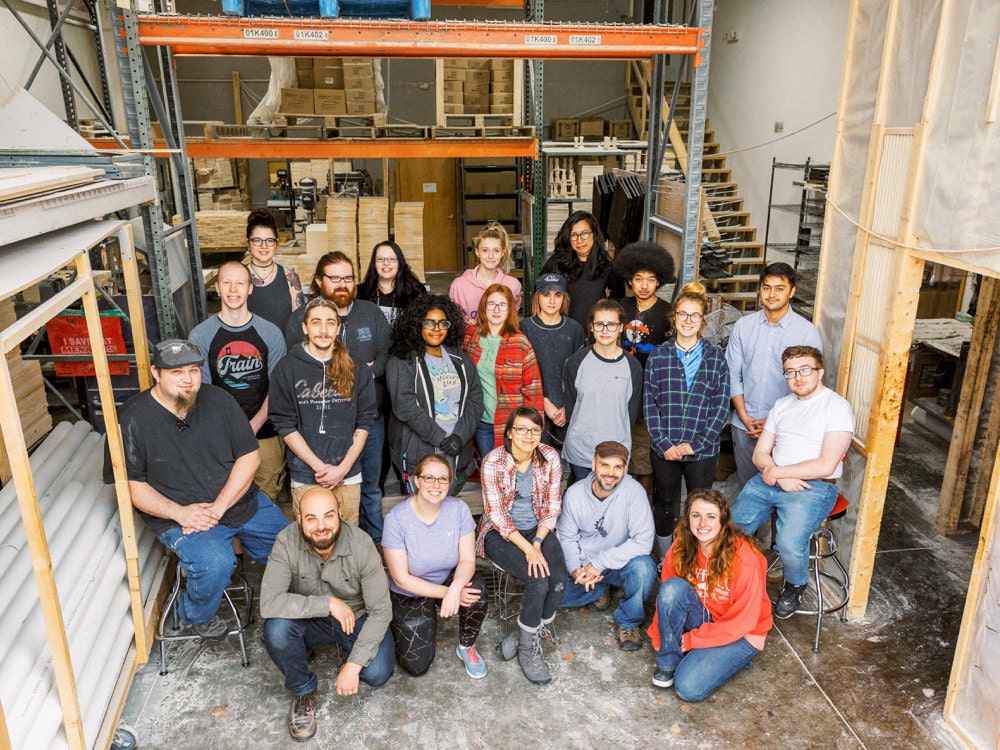 Wow. Where do you think that magic comes from?
Megan: When we first started making the furniture for ourselves, we just kept thinking like, Wow, it would be awesome if our cats had this hammock on the wall; wow, what if we had a bunch of hammocks on the wall, and they could climb up them? Then we'd make the things that we imagined, and right away, people were contacting us saying, "Oh my gosh, I didn't know this existed; this is what I've been looking for forever." I think that having cats at home, seeing what they enjoy and letting them try things out, it helps us come out with really unique things that cats genuinely like. And people seem to really like them, too.
What's next for CatastrophiCreations?
Mike: In the next four months or so, we're coming out with a line of cat trees, so we'll have something for people who aren't interested in mounting anything on the wall. We're also working with a group of engineers to develop a sleeker version of our Cat Mod that should be more moderately priced. We're really excited about that.
Follow CatastrophiCreations on Instagram, Facebook, and Twitter.
Portraits and workshop photographs by Samantha James, all other photographs courtesy of CatastrophiCreations.