by Brenda Watts
"Every once in a while, you just have to think like a 9-year-old and have some fun." – Brenda Watts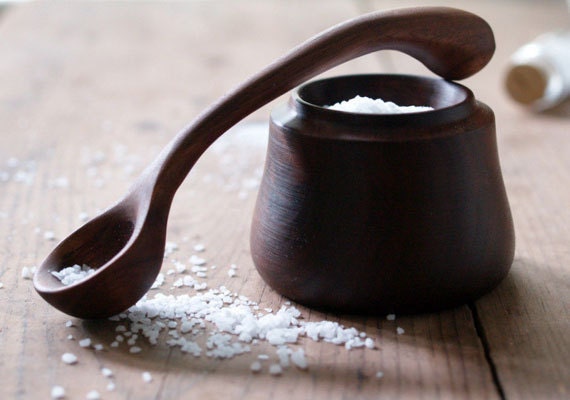 My name is Brenda Watts, and I'm a woodworker living in rural Prince Edward Island, Canada.
Cattails Woodwork
is where I sell my kitchen wares, turnings, small furnishings and home décor pieces. I work in my wood studio, just steps from the old farmhouse I share with my husband, two Labradors, and three British Shorthair cats.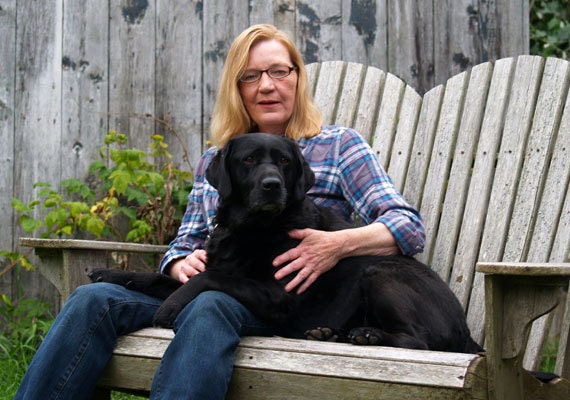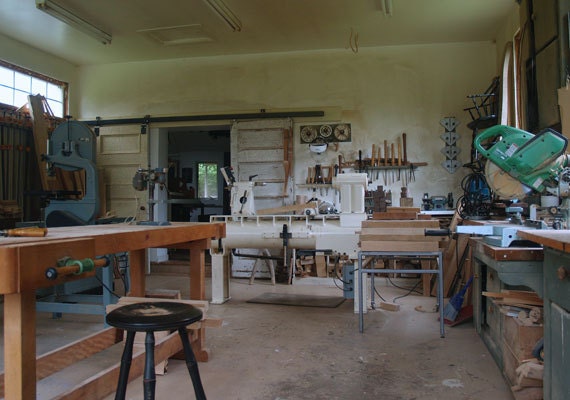 I spent three years studying fine woodworking, back when it was still feasible for our local college to offer such a small, hands-on program. It changed my life; I had no idea that I would find such a challenging and rewarding way to make a living, but now I can't imagine doing anything else. Walking across my yard to work each morning with my amiable Labrador Retriever co-workers is just the best.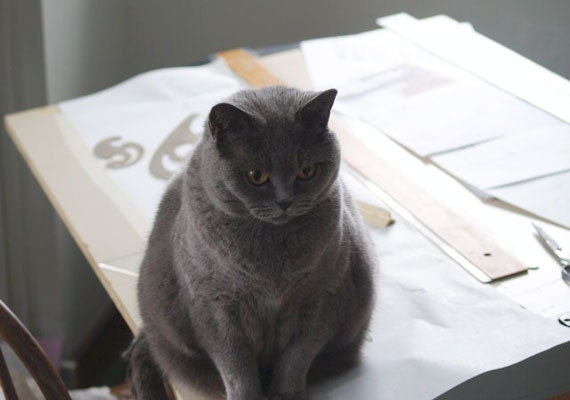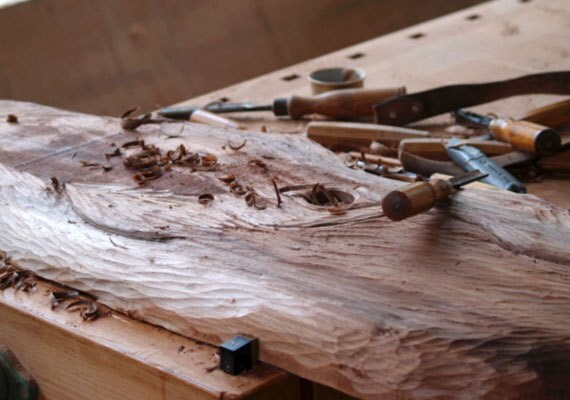 My work starts with a sketchpad and takes shape on my drafting table. Next, I take my scale drawings to the shop to pick out my wood and mill, cut, and turn, depending on the project at hand. I use local wood from small-managed woodlots when I can, and ensure the cabinet woods I bring in are from sustainable sources. Many neighbors bring me special pieces of wood that they've found while working in the woods or cleaning out old barns. After assembling the pieces and sanding them at my bench, I take everything to my finishing room. This is one of my favorite steps: I love to see beauty in the wood that is brought out with the oil. It's something I never tire of!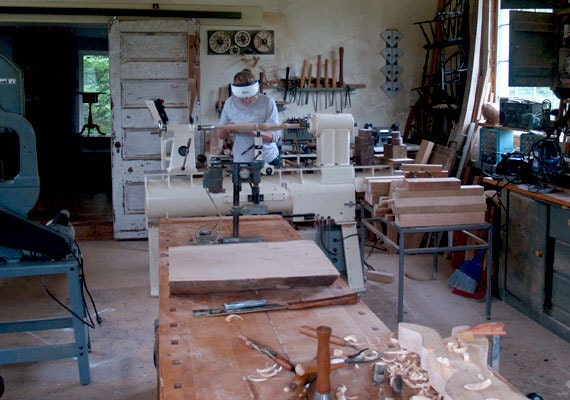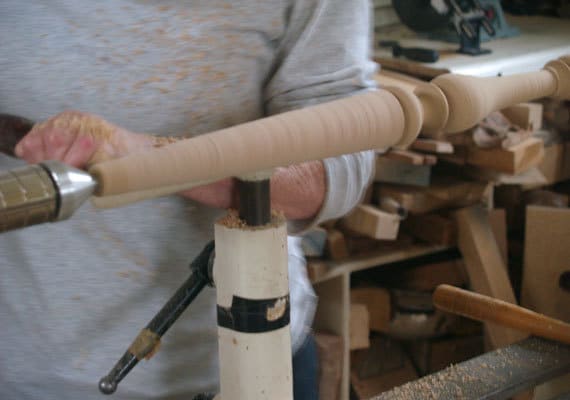 Each spring, my husband and I plant seedlings of tree species that would be found in the old Acadian Forests of PEI: red oak, yellow birch, hemlock and white pine. We do this to replace the wood I have used in the past year.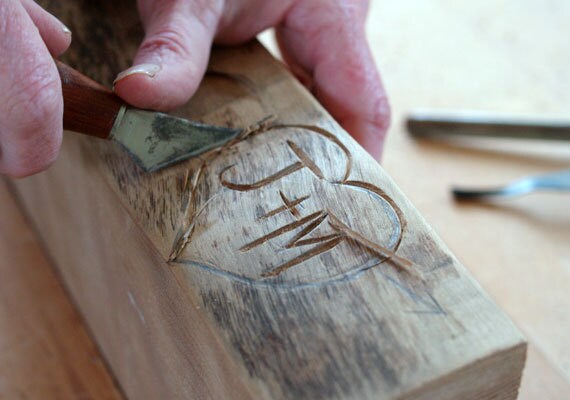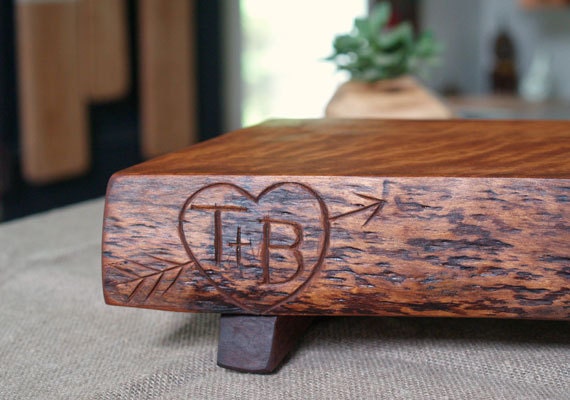 I hope the pieces in my shop are a reflection of who I am as a person, and that they show what inspires me as a maker. I want the pride I take in my work to be evident in even the most "everyday" piece. Perhaps the little whimsical touches in my pieces will bring a smile. Every once in a while, you just have to think like a 9-year-old and have some fun.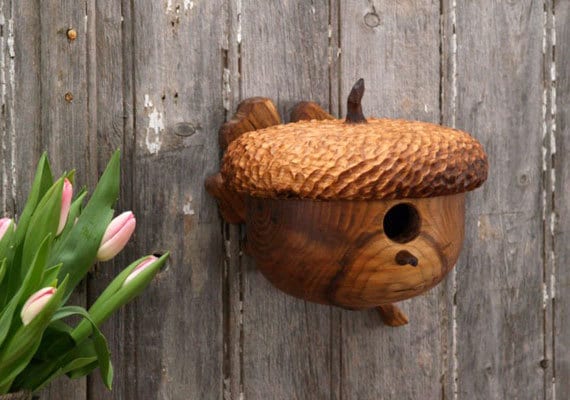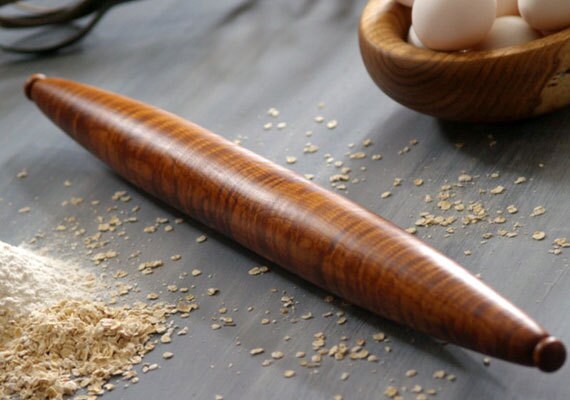 I live in a rural community on a small island, and Etsy gives me a way to reach a global market while still leaving me time to create. I am particularly happy that Etsy has made it so easy for someone to ask me to make something special. I love both the personal connection with the people who buy my work, and the Etsy community who, with their help and support, have made my small business (and my life!) richer. The teams I am a member of have been instrumental in helping my shop to grow. And Etsy's association with Kiva is brilliant!
All photos by Cattails Woodwork.