Discover a personality-packed gift to suit every style in this UK-based shop.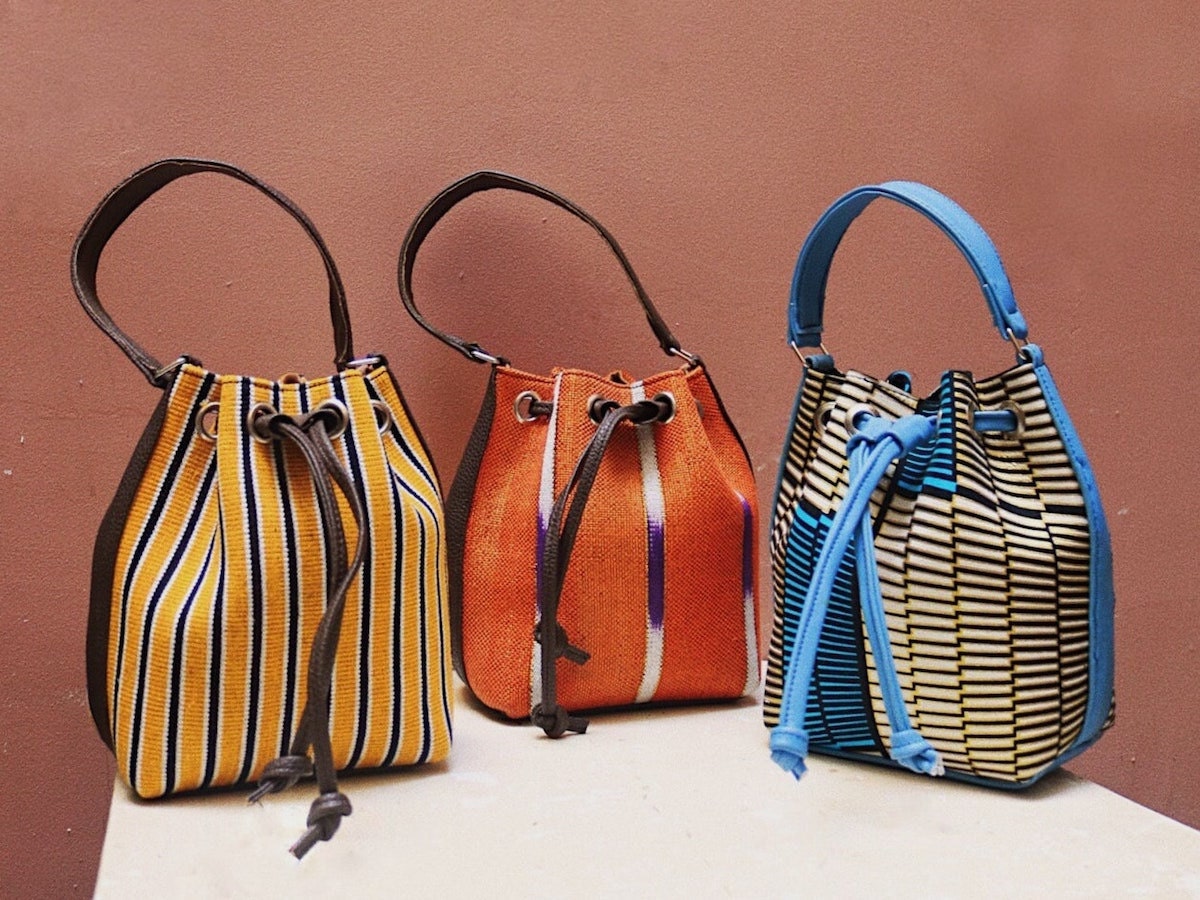 In our Featured Shop series, we shine a light on a standout shop from Etsy's talented seller community, offering readers a behind-the-scenes look at their process and story.
Whenever you're craving a wardrobe warmup, all it takes are a few simple tweaks—a crossbody bag slung here, a trio of bangles stacked there—to give your look new life. Just ask style and accessories expert Cecile Essono. In her fashion-forward shop Cece Finery, the London-based designer and 2021 Etsy Design Awards finalist offers a range of gift-worthy statement jewelry and handbags—all handcrafted from vibrant African textiles to deliver an instant confidence boost. In fact, Cecile's unique knack for pattern mixing is so positively eye-catching, her pieces regularly draw enthusiastic compliments from strangers on the street. As one happy customer raved in a recent review, "How can a purse put you in a good mood? This one does! Beautifully made, cheerful colors, perfect size."
Central to Cecile's designs are the joyful Ankara-print fabrics she sources on semi-annual trips to the coast of West Africa where she grew up. Combining these traditional textiles with textural materials like recycled wood and raffia, she's created a modern celebration of her roots that everyone can appreciate. Her motto? "African fashion for all," she explains. Whether slinging a vividly patterned
maxi tote
over your shoulder at the market or gifting your stylish sister a new
holiday handbag
, your accessorizing game is about to get a whole lot bolder and brighter.
Read on to learn more about Cece's design inspiration and discover ideas for how to gift and style her pieces, then shop the Cece Finery collection.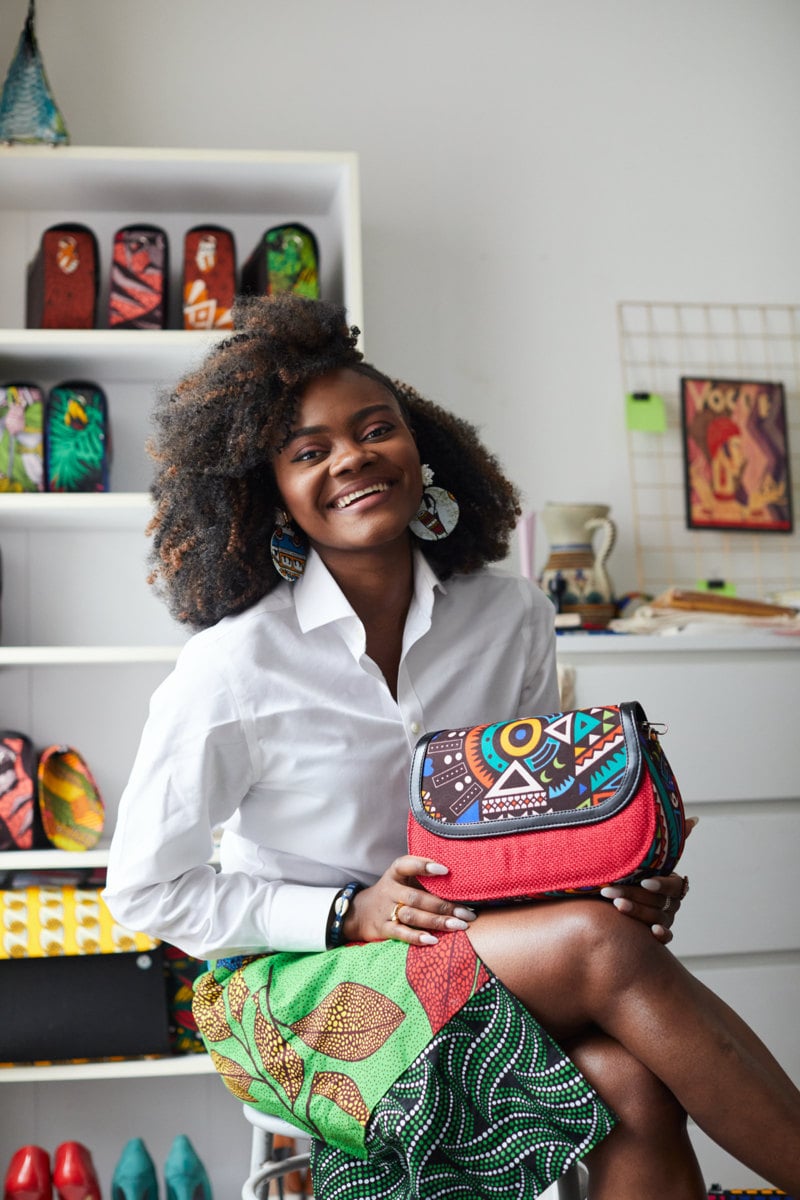 When designing a new product, what's your process?
My design process starts with travel. I'm from Cameroon, and I go to West Africa—including Ghana, Nigeria, Senegal, and Cameroon—to source fabric, because every community has traditional, unique textiles. Every time I travel, I look to see what's trending, and then I take it from there.
Sometimes I go to the local market and talk with makers. You see a lot of people hand-weaving and people cleaning shells. Seeing craftsmen doing everything by hand, I find that absolutely inspiring. London, where I live, is cool, but it's very Western. I have to go back to the source, back home where I come from. When I'm there, it's like I bring the Western mind and then I mix it with my African mind and then I'm able to create from a more authentic place. Going back home really helps me because we are so creative.
Tell me more about the fabrics you use to make your bags and accessories.
I buy my fabrics directly from the maker. I have a relationship with them. I know their story. A lot of the fabrics are culturally made, like the kente and Aso-Oke are hand-woven. I don't think there's anything more sustainable than being handmade by me and my small team of two makers, and then going from there to the wearer. It's a very direct and straight line.
For my most popular bag, I use jute, which is a very thick type of woven cotton, and on the top, I use a selection of fabrics that are either called wax prints or Ankara prints. I don't think it would truly be authentic if I had to import them. Sourcing from back home is a very, very important part of my business and my story.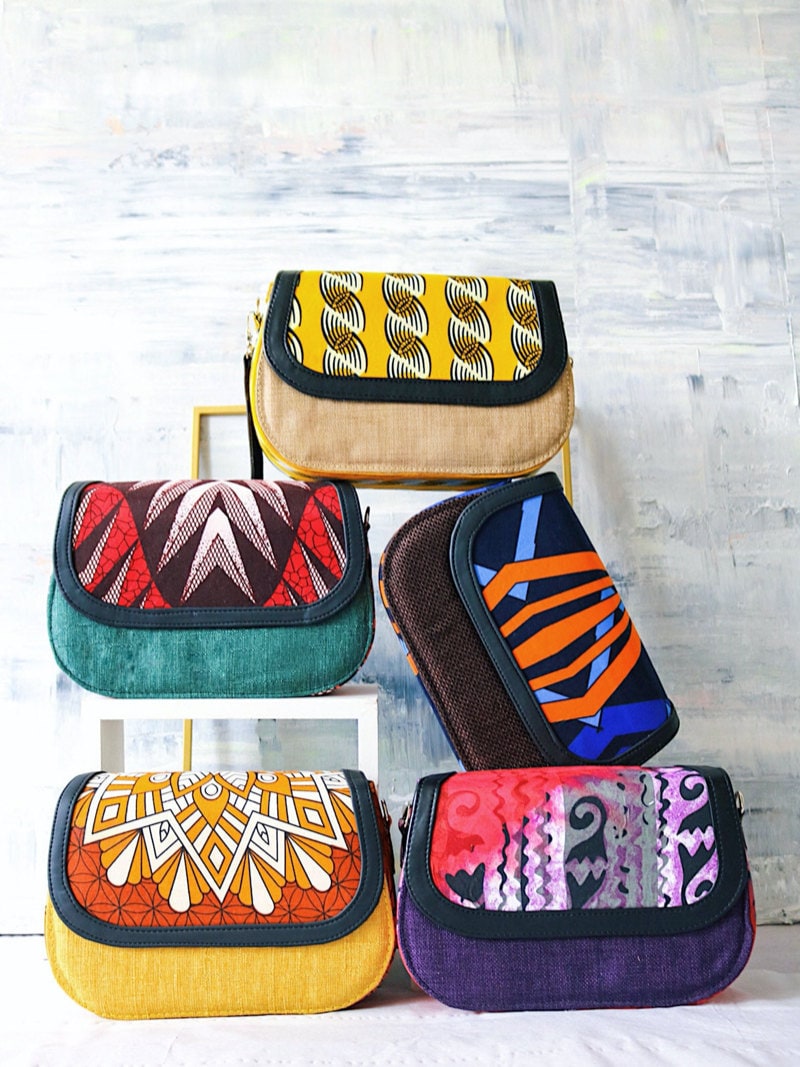 SHOP: Jute and African wax fabric crossbody bags from Cece Finery, $75 each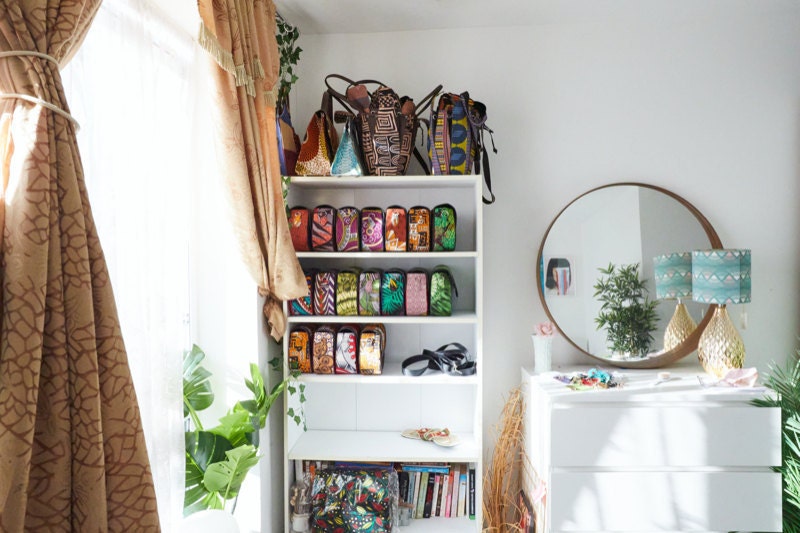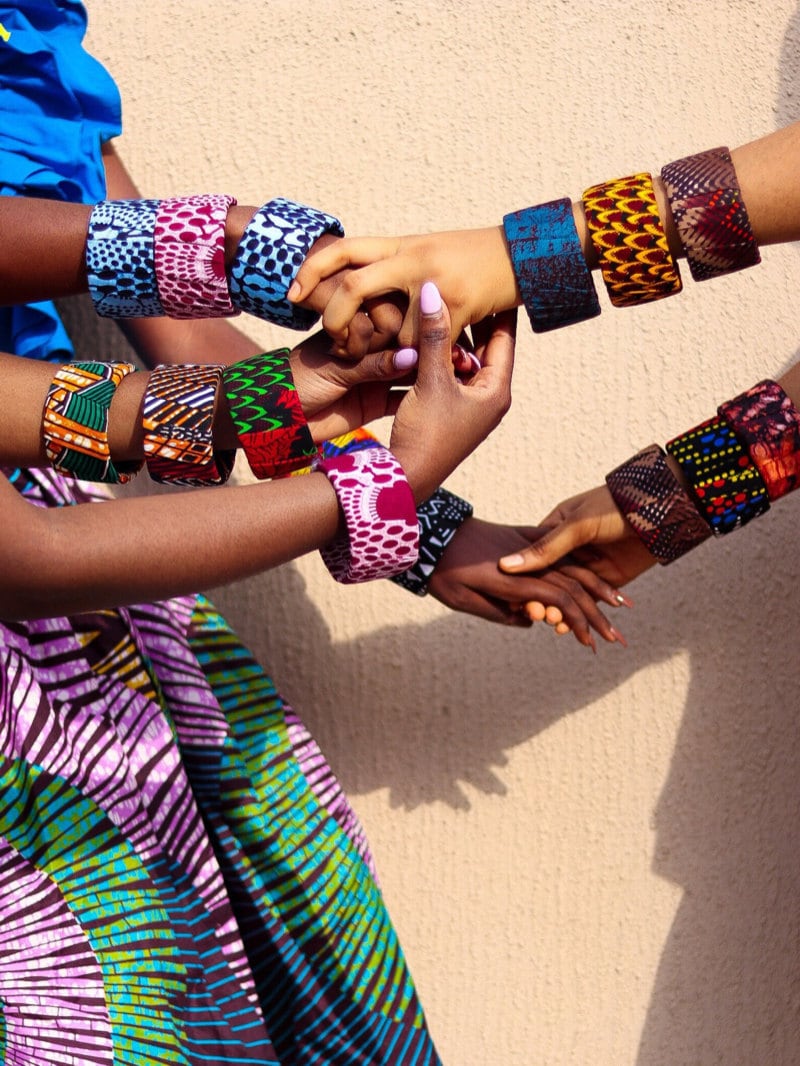 SHOP: African fabric bangles from Cece Finery, from $10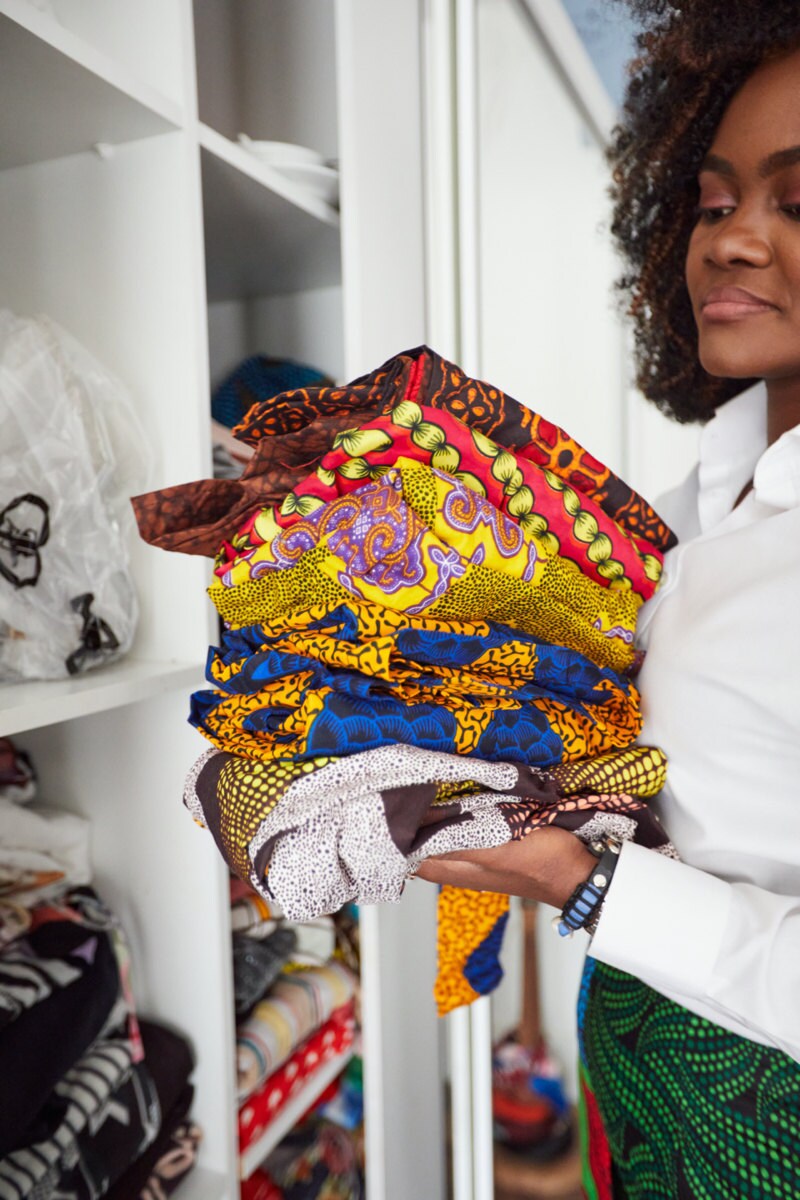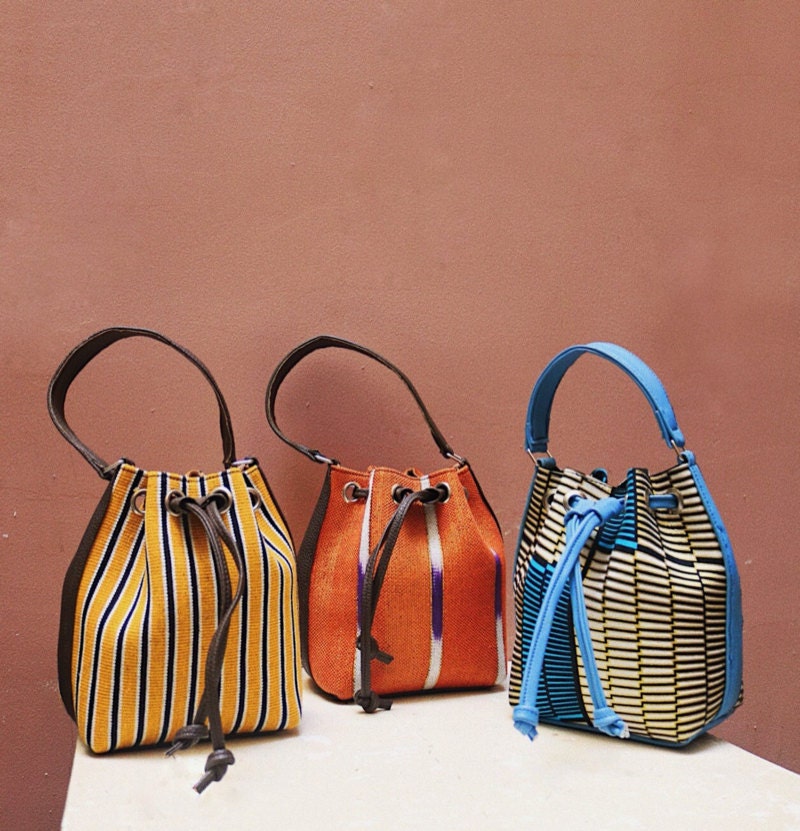 SHOP: Pagne tissé shoulder bags from Cece Finery, from $92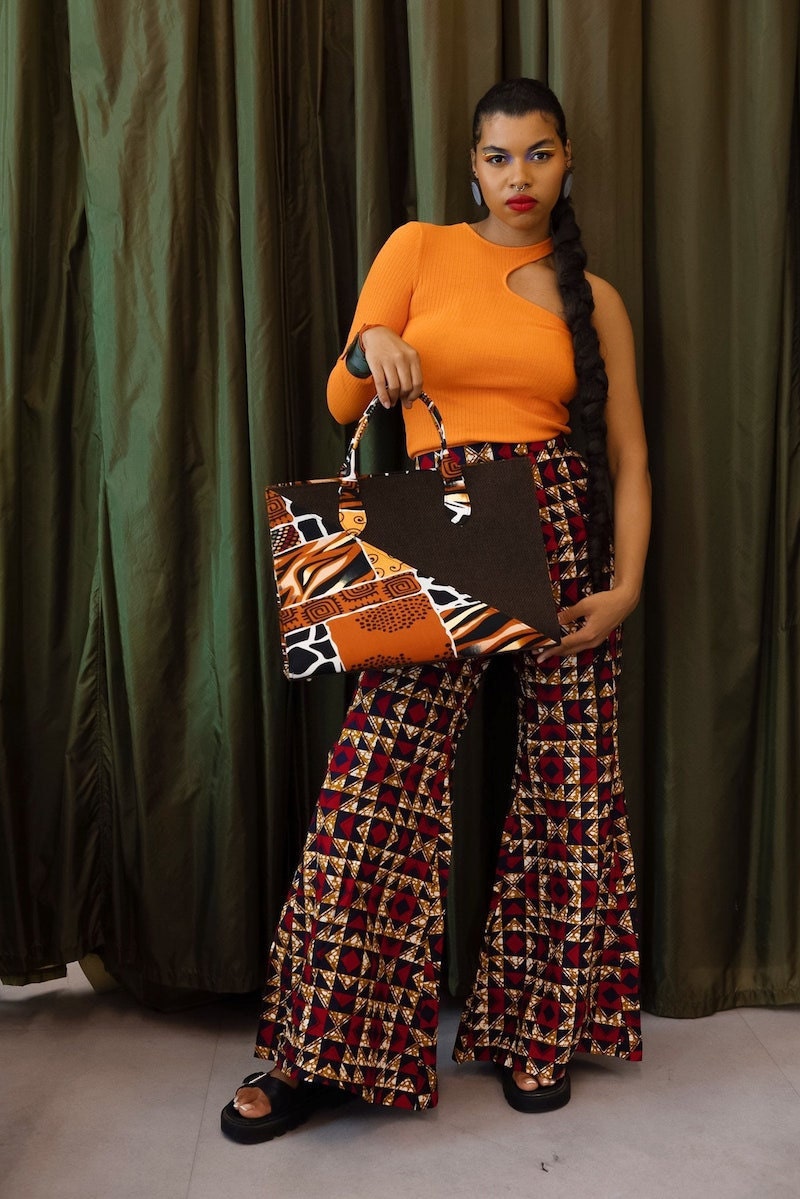 SHOP: Didi travel bag from Cece Finery, $104
What's your advice for styling your bags and accessories?
I have different bags for different occasions: The weekend bag is great if you need a stylish bag that can carry just the right amount of items. The jute bag is very easy to wear with any outfit. They do very well during summer because they bring just the right amount of color to your outfit, and I do them in various prints, so everyone can find what they like. T-shirt, jeans, a jute bag, and you're ready to go! It's perfect as a travel bag as well because that's where you can put all your essentials—your money, your phone, your diary—all the items you want to be easy to reach.
I also have the diamanté version, which is a bit more dressed-up, for when you're going out for an evening, whether to a party, your birthday, or a wedding. That one has handles or it can be worn cross-body, either way. Add earrings, and the possibilities are endless. Dress up, dress down—the choice is yours.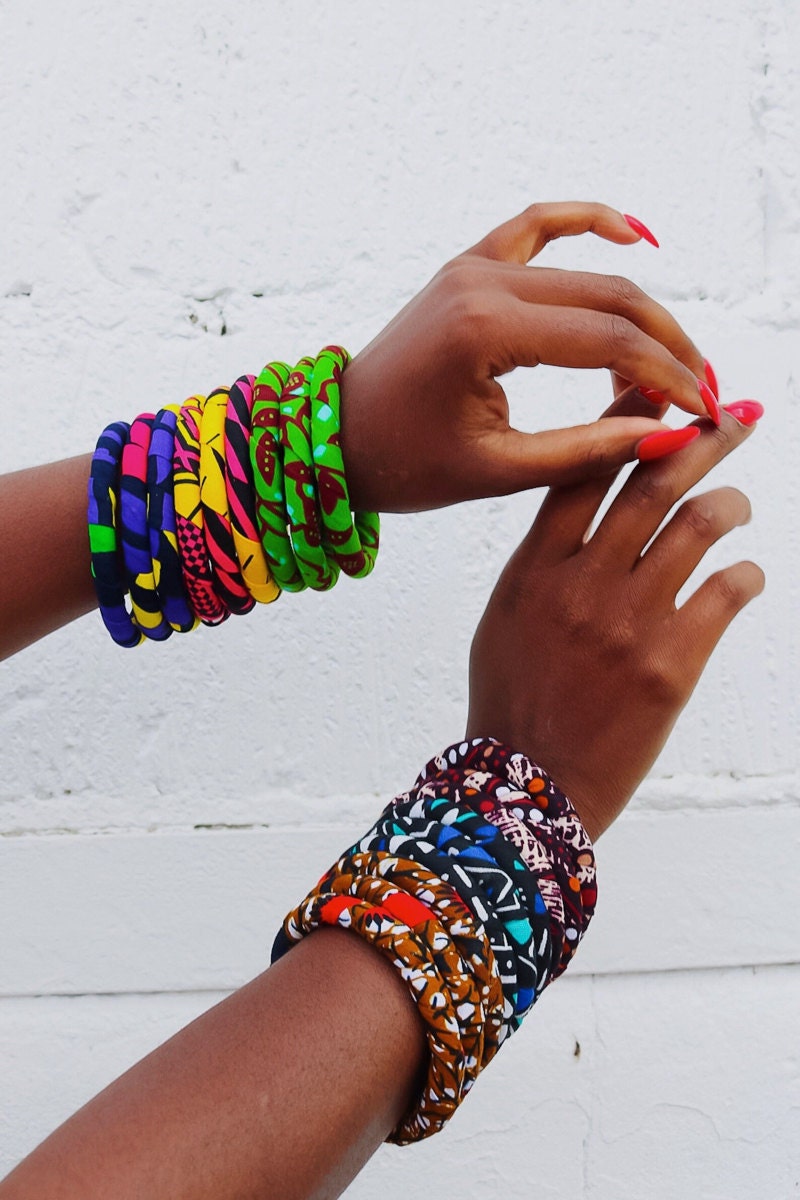 SHOP: African wax print bangle bracelets from Cece Finery, $14 each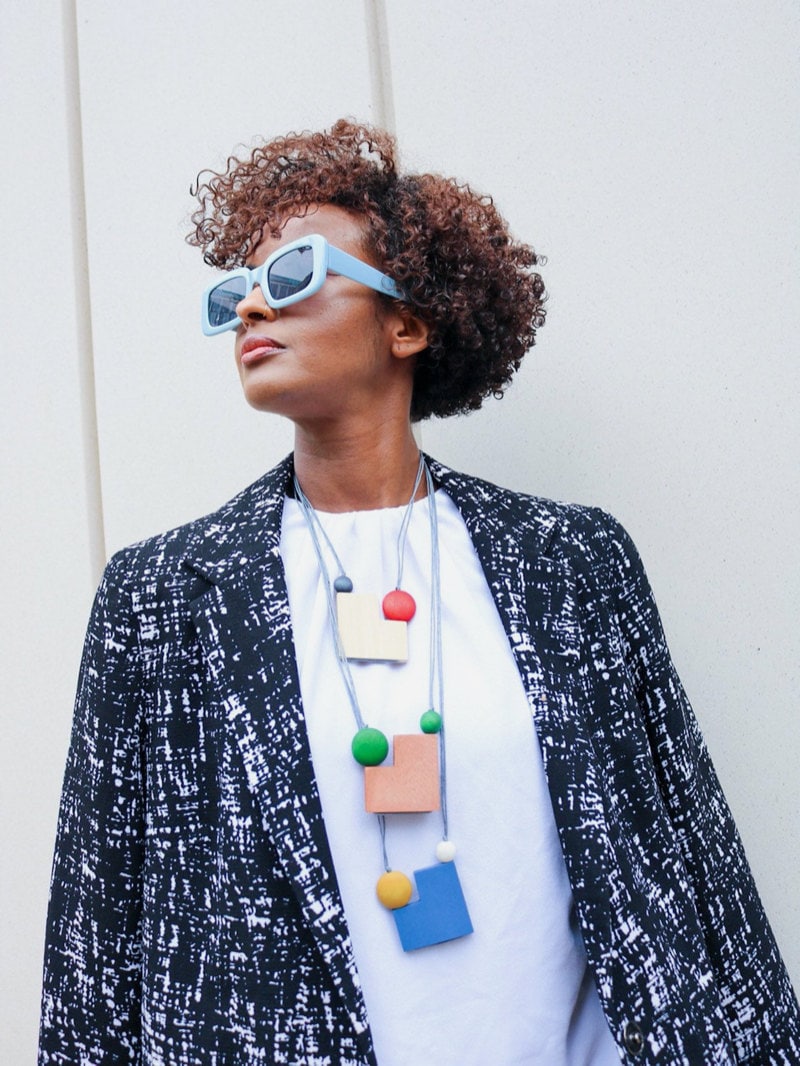 SHOP: Adjustable wooden necklaces from Cece Finery, $35 each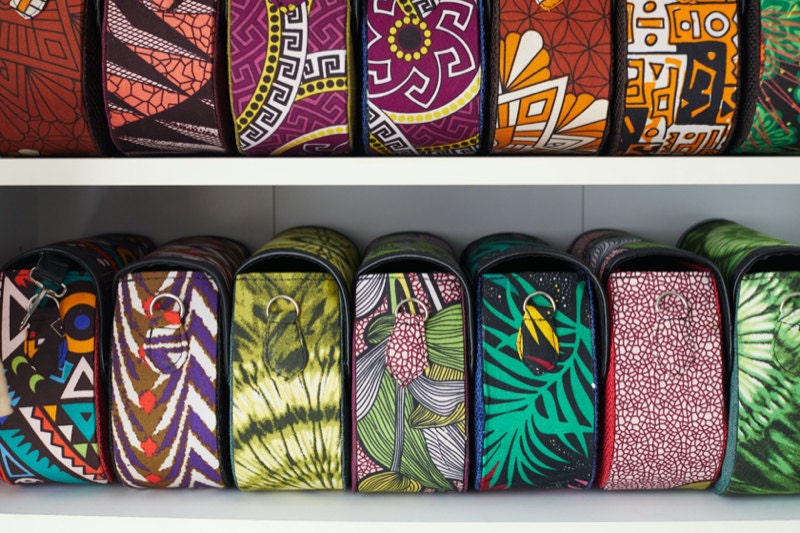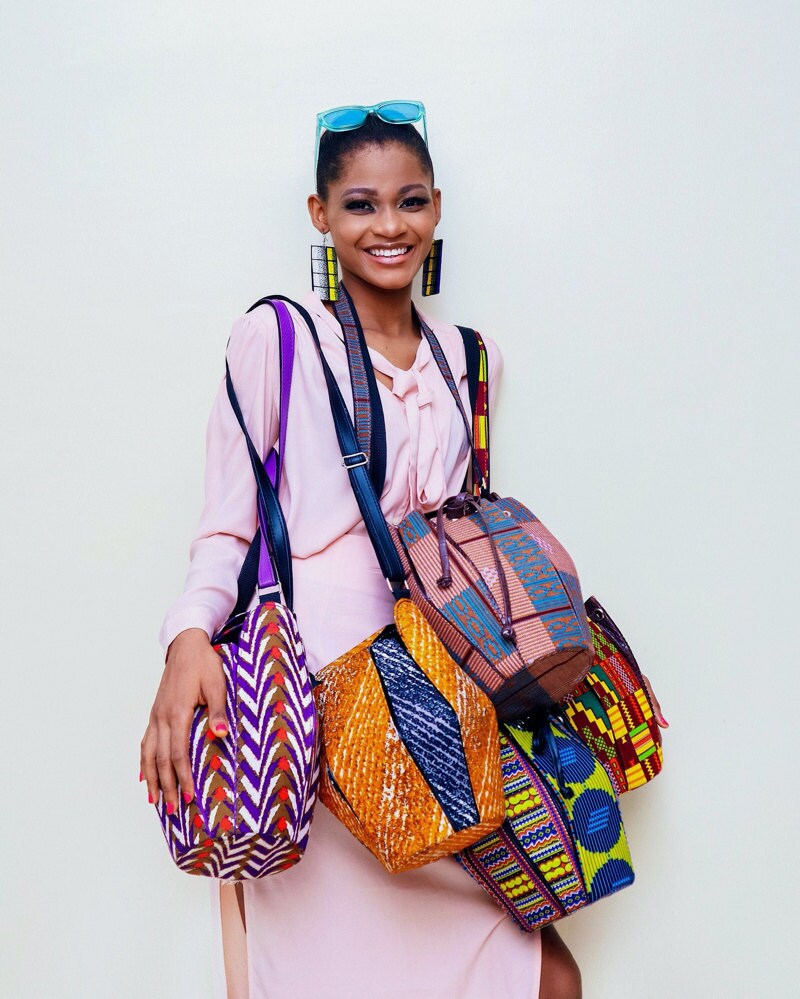 SHOP: Longo wax print bucket bags from Cece Finery, $80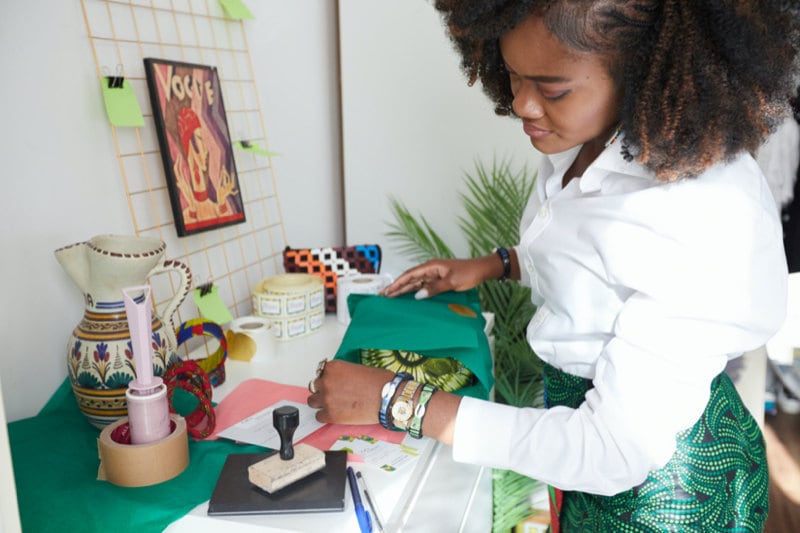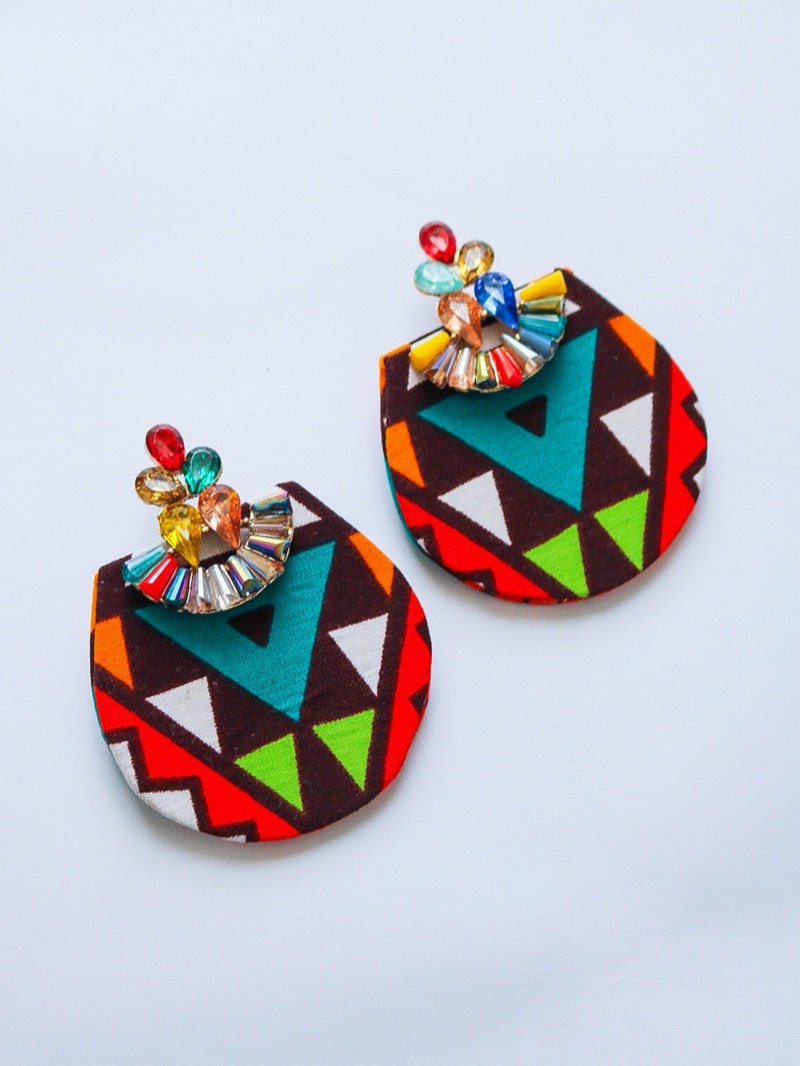 SHOP: African print earrings from Cece Finery, $38
With the holidays on the horizon, what are your gift recommendations?
I feel like my shop is really good for gifting because it's got a bit of variety, and the prices are quite affordable. Moms often buy my earrings for their daughters, and daughters buy earrings for their mothers as well. A lot of men buy my jute bags for their partners. The Bamün bracelet is probably the men's favorite on my website, I think because it's unisex. Also, people buy my notebooks and pen holders for their friends moving into a new house, as a housewarming gift.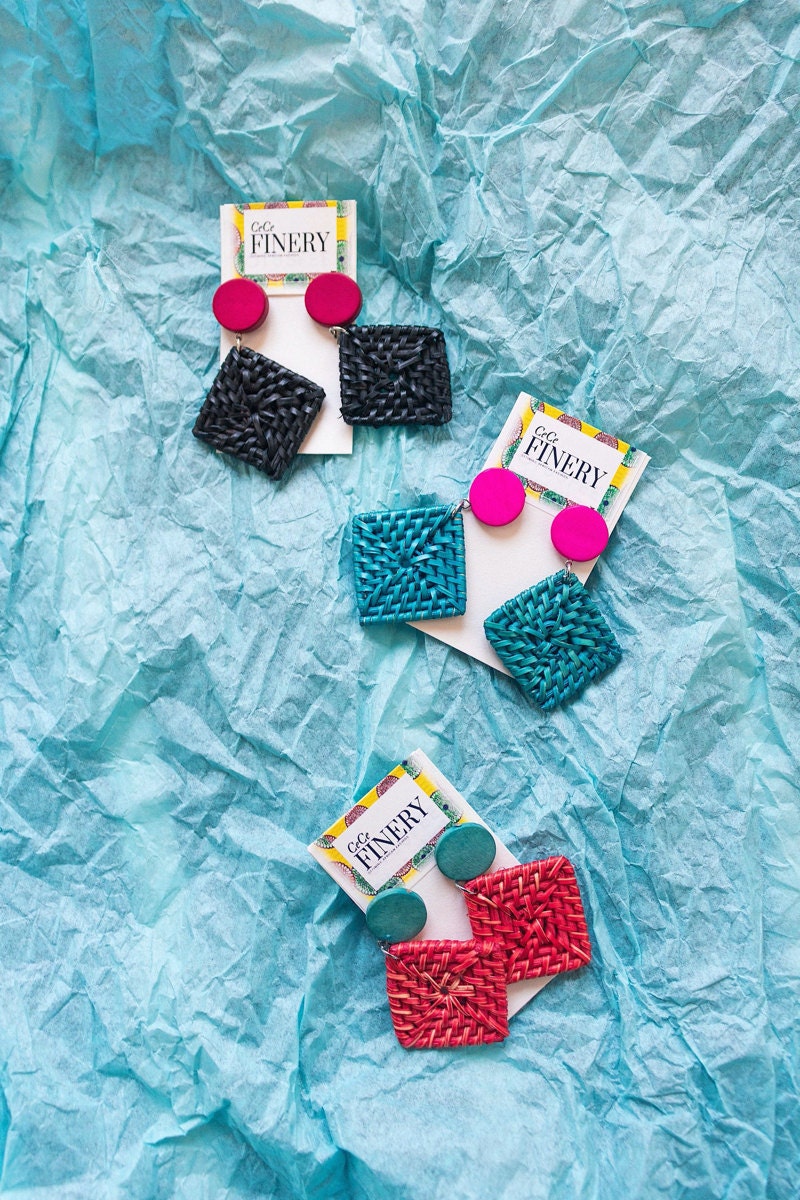 SHOP: Rattan earrings from Cece Finery, from $18
SHOP: Diamanté Jute bag from Cece Finery, $140 each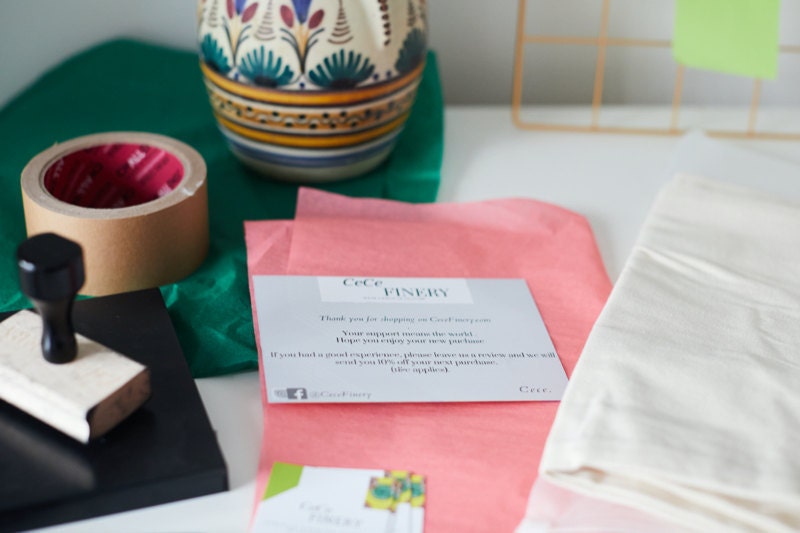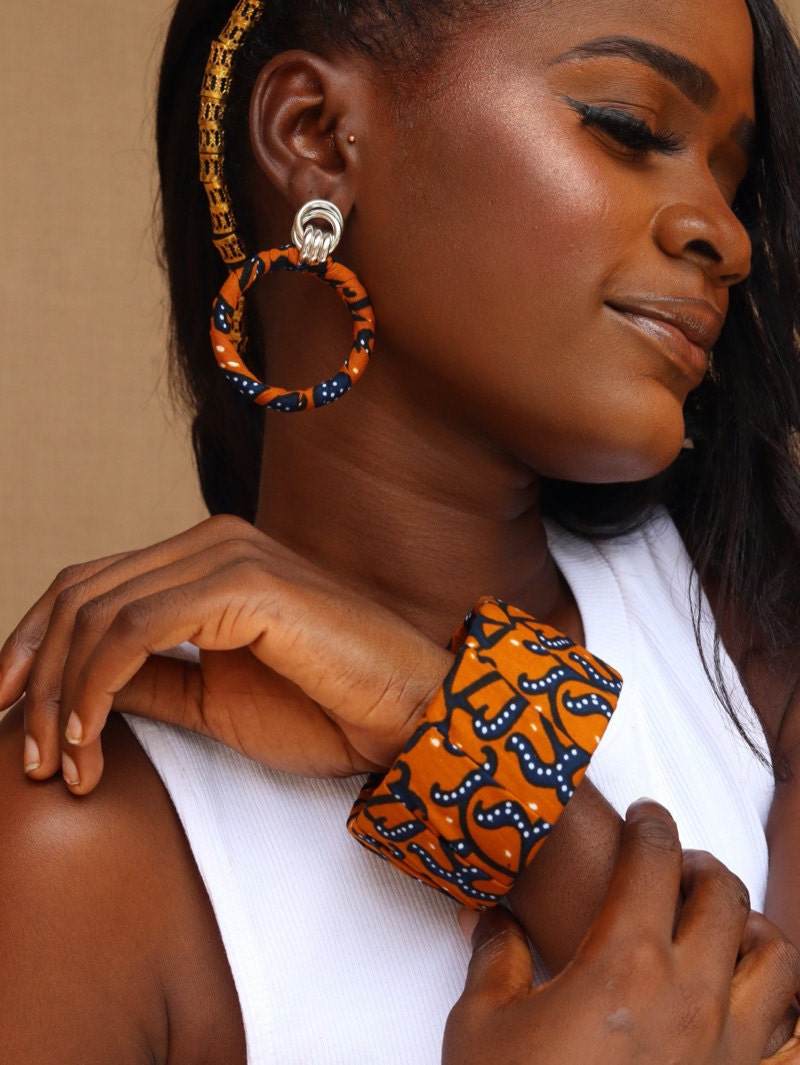 SHOP: Matching earrings and bangle set from Cece Finery, $32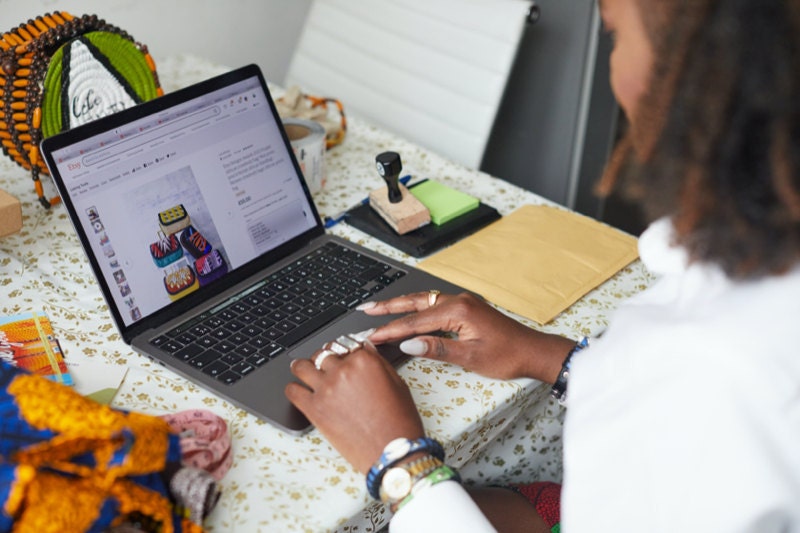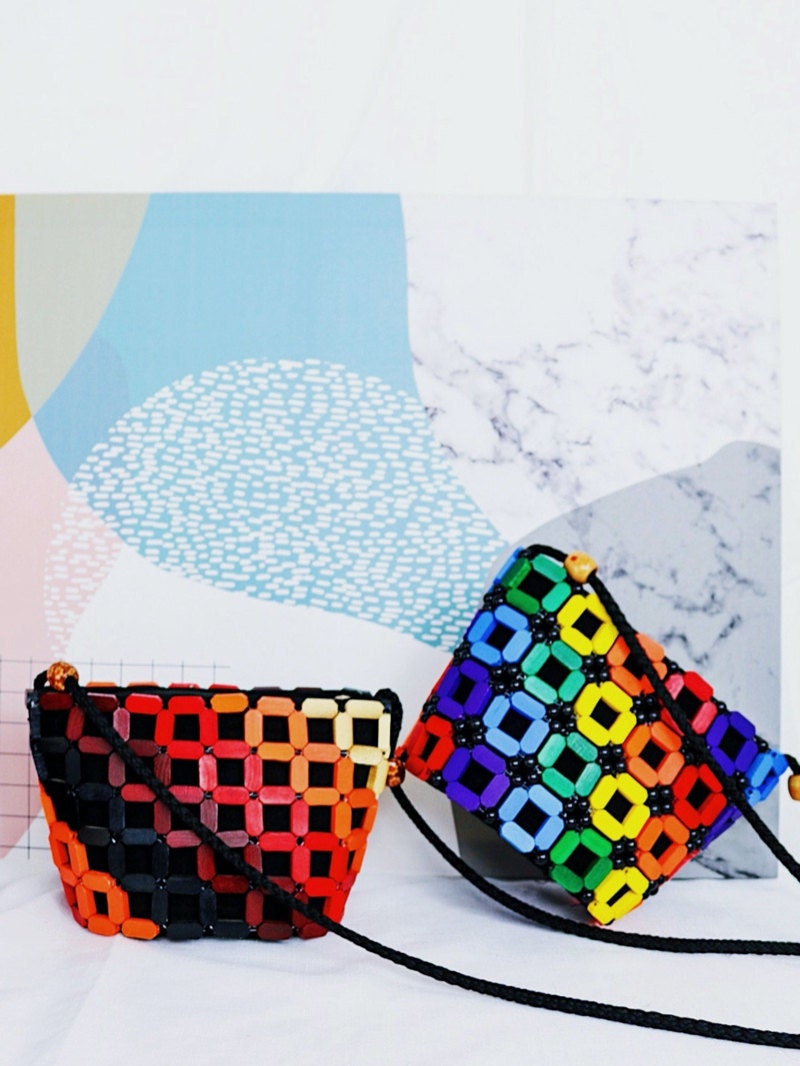 SHOP: Wooden shoulder bags from Cece Finery, $58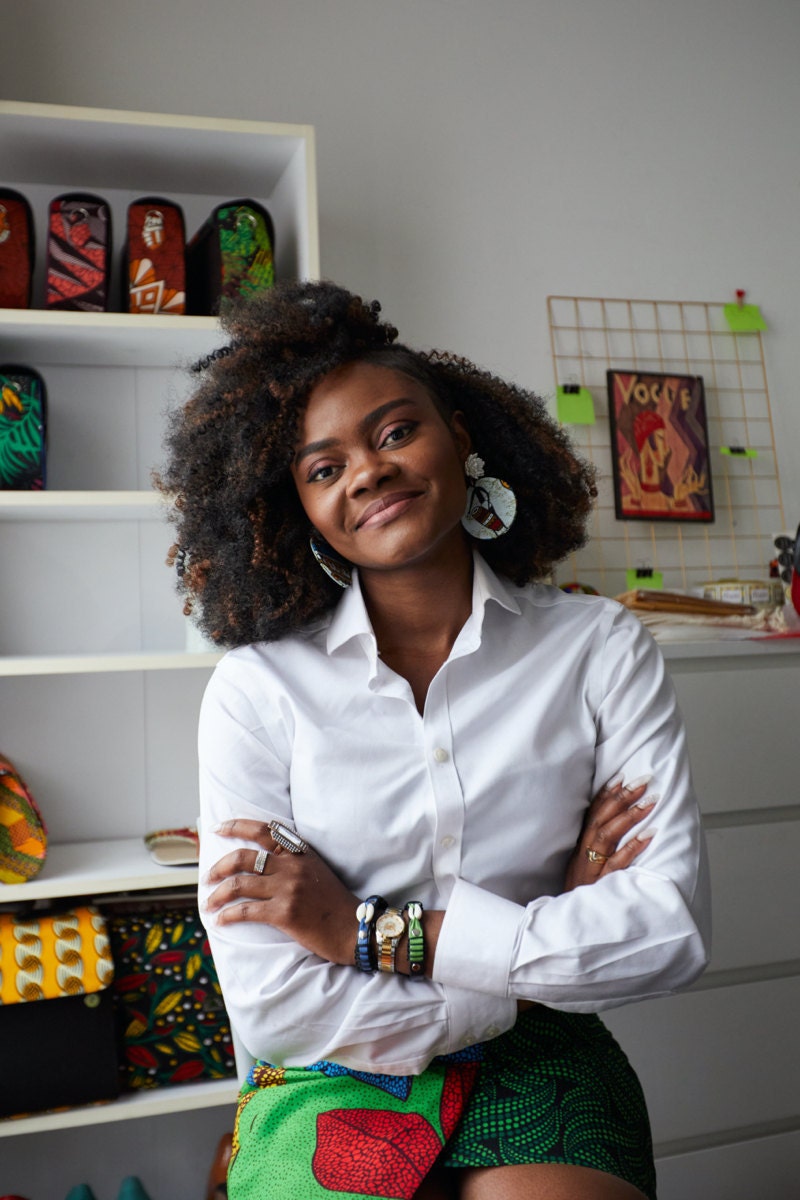 What are the top questions people ask about your designs?
I always get this question: 'I'm not African or I'm not Black. Is it okay if I wear your designs?' And to that I say, 'My products are for everyone.' That's how I want people to see my brand. As an African woman who's very proud of her culture, seeing other people appreciating my culture makes me happy. Because why would I not want other people to appreciate something that I think is gorgeous?
Anything else you'd like people to know about your designs?
I would like my customers to know that no matter your background, you can wear Cece Finery's creations because African fashion is beautiful and I love to share it with the world. Whether you're from Australia, Venezuela, or anywhere in the world, you are more than welcome to wear African prints because they will make you look amazing. They will make you stand out.
Follow Cece Finery on Instagram.
Studio photography by Ejatu Shaw. Product photography courtesy of Cece Finery.