by Cleanse With
Meet Hepzabeth, an artisan soap-maker creating luxury skincare products in Sydney, Australia.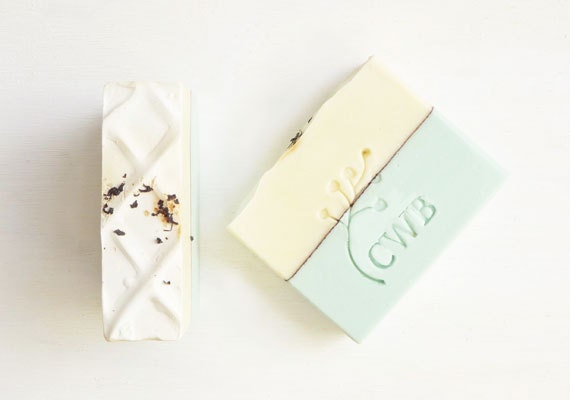 Howdy! My name is Hepzabeth, and I'm the creator behind the artisan soap and skincare company
Cleanse With Benefits
. I'm originally from the Cotswolds, but I currently live in Sydney, Australia.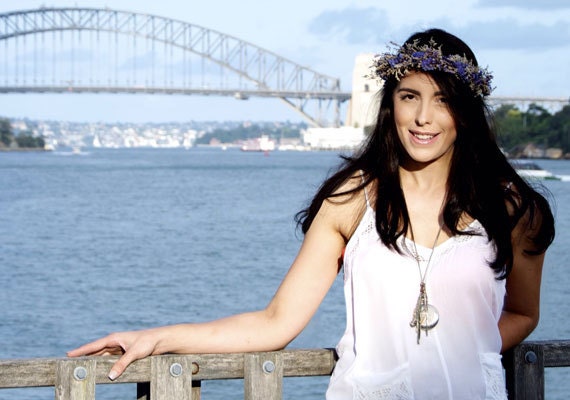 So much of my story is inspired by my grandmother. She spent most of her childhood at a self-sufficient farm school in Western Australia, where making soap was a part of life. After I finished my studies in furniture restoration, conservation and decorative arts at university in England, I decided to follow her path. So, I moved to Australia and took up soap-making as a hobby. Cleanse With Benefits is the result of that journey.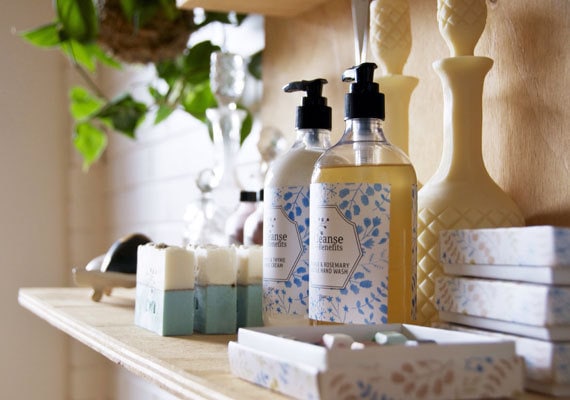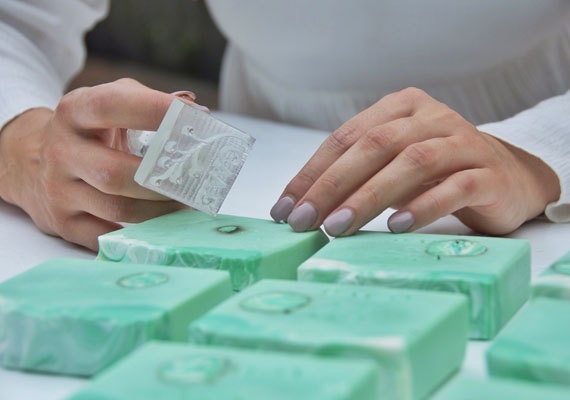 During the day, I work for a renowned upholstery company here in Sydney. I've been lucky to create furniture for clients including Australia's former prime minister Paul Keating and AC/DC's Malcolm Young. Cleanse With Benefits is a wonderful outlet for my creativity during my spare time; I love spending weekends in my garden workshop developing new scents.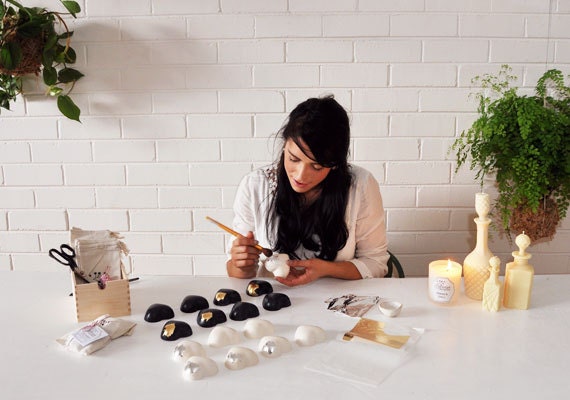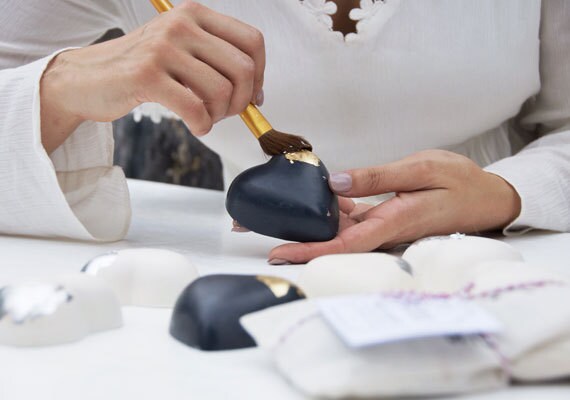 Every batch of soap I make is unique in style and design. I have a special love for pretty blooms like poppies, roses, and lavender, and I use a plant-based recipe that contains shea butter, cocoa butter, Australian olive oil and coconut oil. Once I've poured the soap, I have to be patient and wait a day or two before un-molding and cutting (every soap maker's favorite moment!). Each bar is always different, like little pieces of art.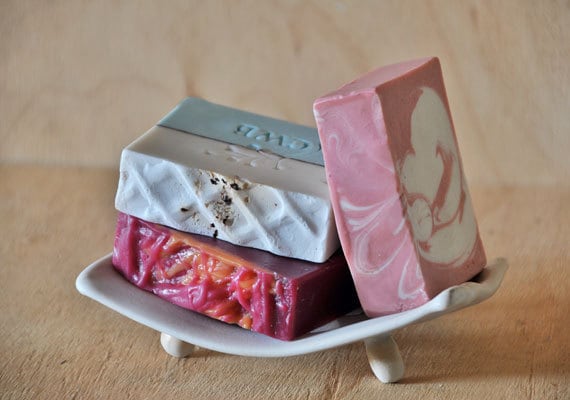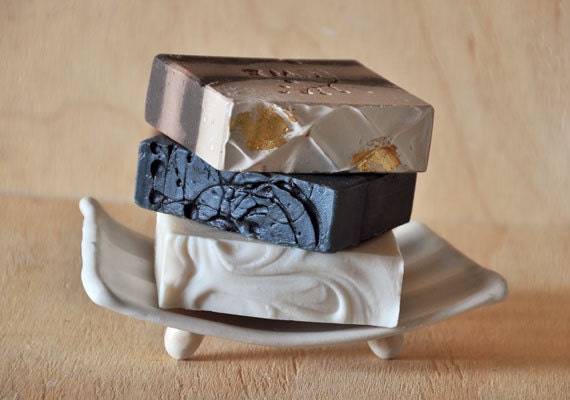 I've met so many wonderful people in my local area through Etsy events and craft markets – Sydney truly is home to a lot of imaginative, creative beings. In addition to putting me in touch me with my local community, Etsy has exposed my growing company to the world. My goal for the future is be more self-sufficient – like my grandmother – and to one day press my own olive oil from homegrown olives and harvest my own beeswax and honey.
Follow Cleanse With Benefits on Facebook, Twitter, Pinterest and Instagram.
Maker and process photographs by Alexandra Stuart.