by Jackie Buddie
This former law professor shares her passion for making with the world through her vibrant hand-dyed yarn and easy-to-follow embroidery kits.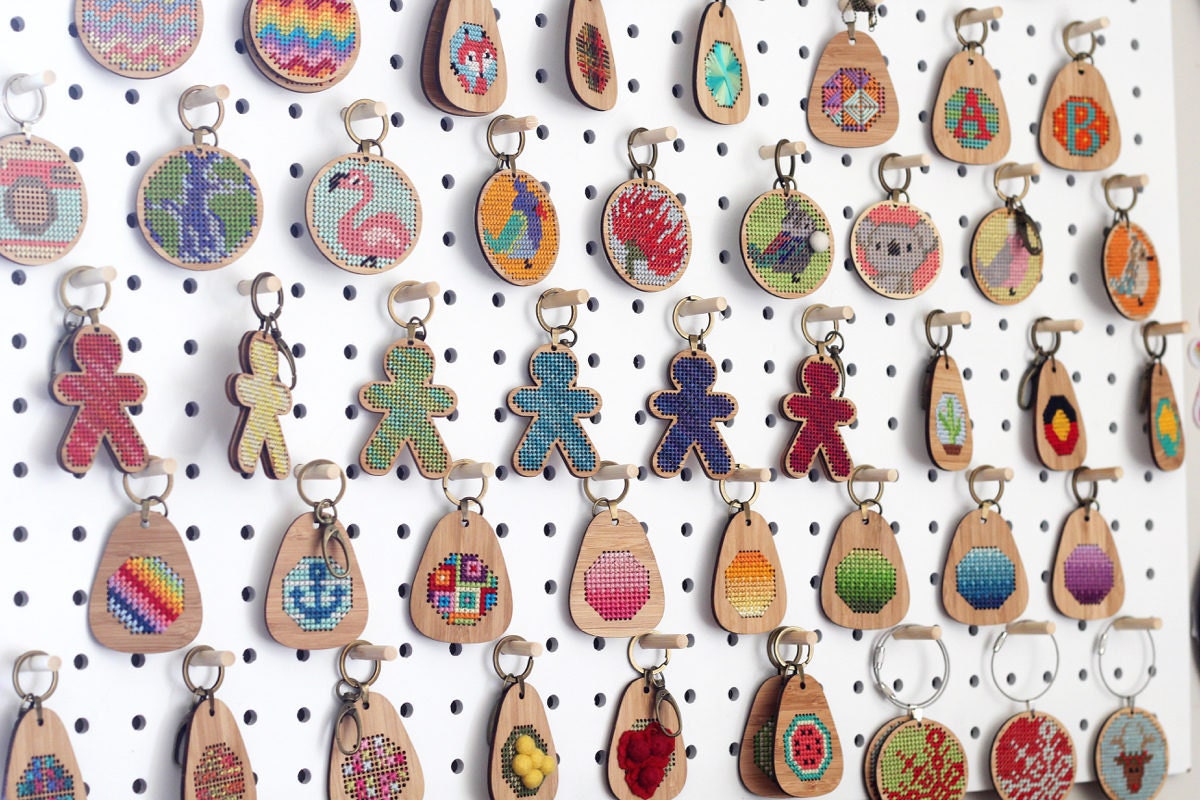 Each time Jo Campbell dyes a skein of yarn, a transformation occurs—and not just to the fiber. "I think creating gives you a sense of control," says the New Zealand-based craft supply designer behind 
Clementine & Thread
. "Often in our lives we feel powerless or at the mercy of others. It might sound silly, but craft is one way we can empower ourselves." Jo found that strength in her own two hands at a time when she needed it most. After the loss of her first son in childbirth, she immersed herself in her craft, leaning into the knitting skills she'd honed since she was seven and exploring new forms of expression by hand-dyeing her wool. "I'd always liked the idea of working for myself and doing something creative," says Jo. "Since I wasn't in the right frame of mind to return to my day job, I put my energy into making." For Jo, creating a handmade business was an important part of coping with loss and starting to heal—today, her products place that same transformative power in the hands of others. Specializing in funky, modern embroidery kits and luxe hand-dyed yarns, Jo's craft supply shop is a lush celebration of color designed to spread the joy of making.
Read on to learn how Jo parlayed her expertise as a teacher and crafter into a full-time business, and shop the collection.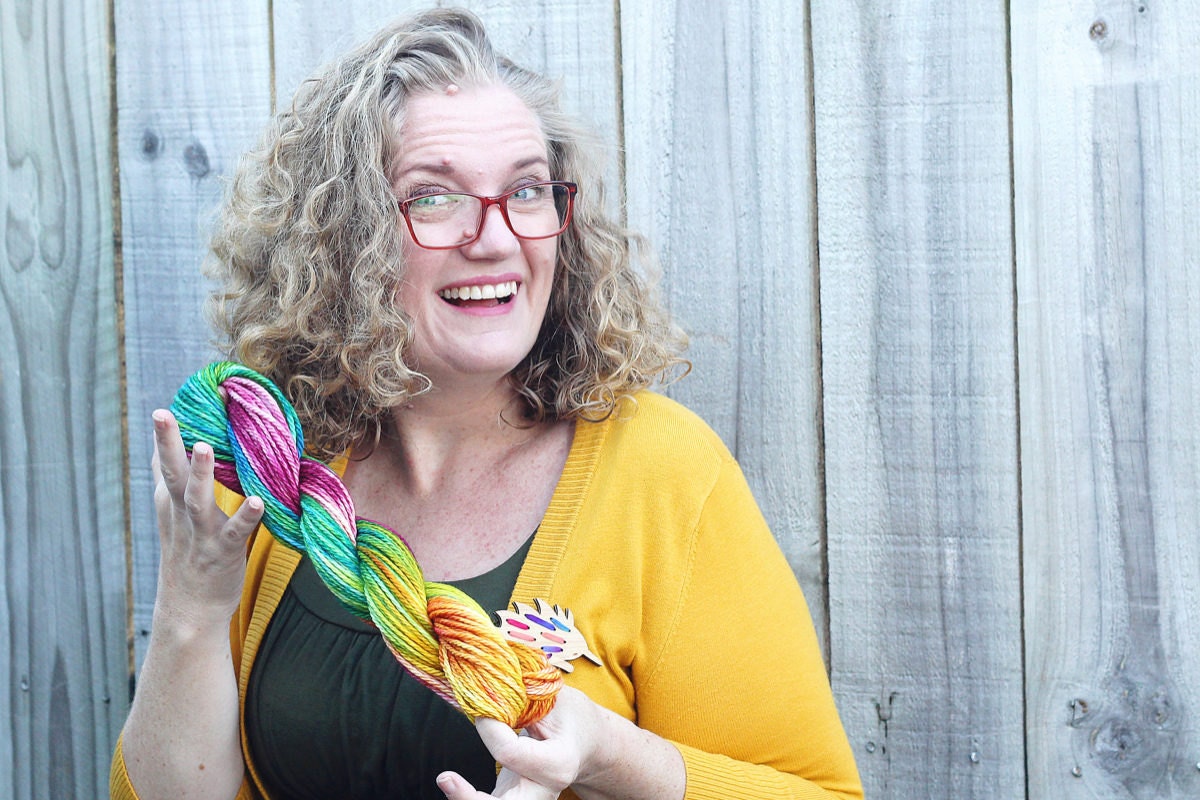 You have degrees in English, French, and law. How did you arrive at crafting for a living?
It's always come back to craft. I used to lecture law at the university by day and then at night I'd teach
embroidery
,
quilting
, or
knitting
at the craft store. Later when I had my twins and the opportunity came for me to be a stay-at-home mum, I realized quickly that I needed something for me as well. I started brainstorming ways that I could turn teaching into a business, which is ultimately where the
embroidery kits
came from.
How has being a teacher influenced your product line?
A lot of people who come to me to learn to stitch, they'll rush to the craft store and come out with all these beautiful materials (and a couple hundred dollars poorer), but still have no idea what to do with them. So my
kits
are small, easy projects; I joke that they're as close to instant gratification as stitching gets. And each kit has the scope for the stitcher to put their own mark on it—that's where the kits and the
yarn
marry. I'm giving people the tools to make something their own. I'm also passionate about teaching people that it's not just about the end result, but rather the whole process that matters. People who are just learning will often choose cheap yarn but then won't like knitting with it. My feeling is if the time spent making something is equal to the time you're going to spend wearing or using it, you should enjoy that process.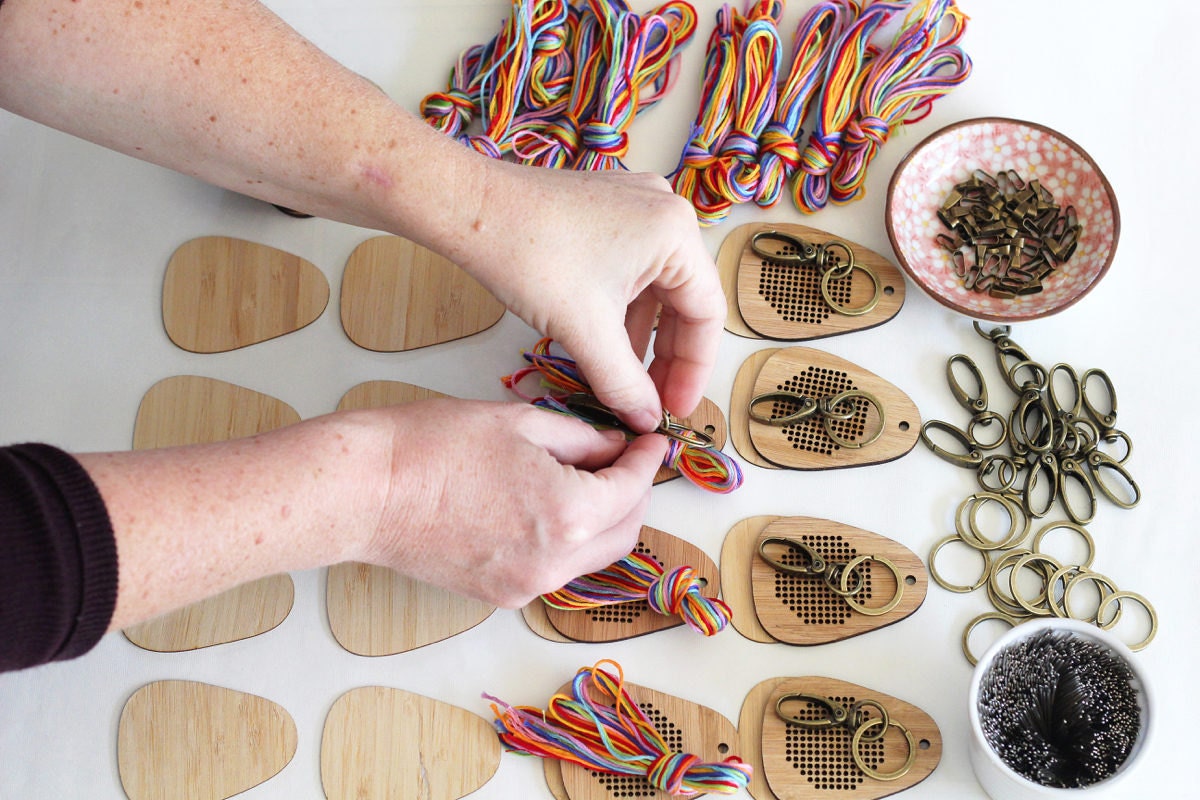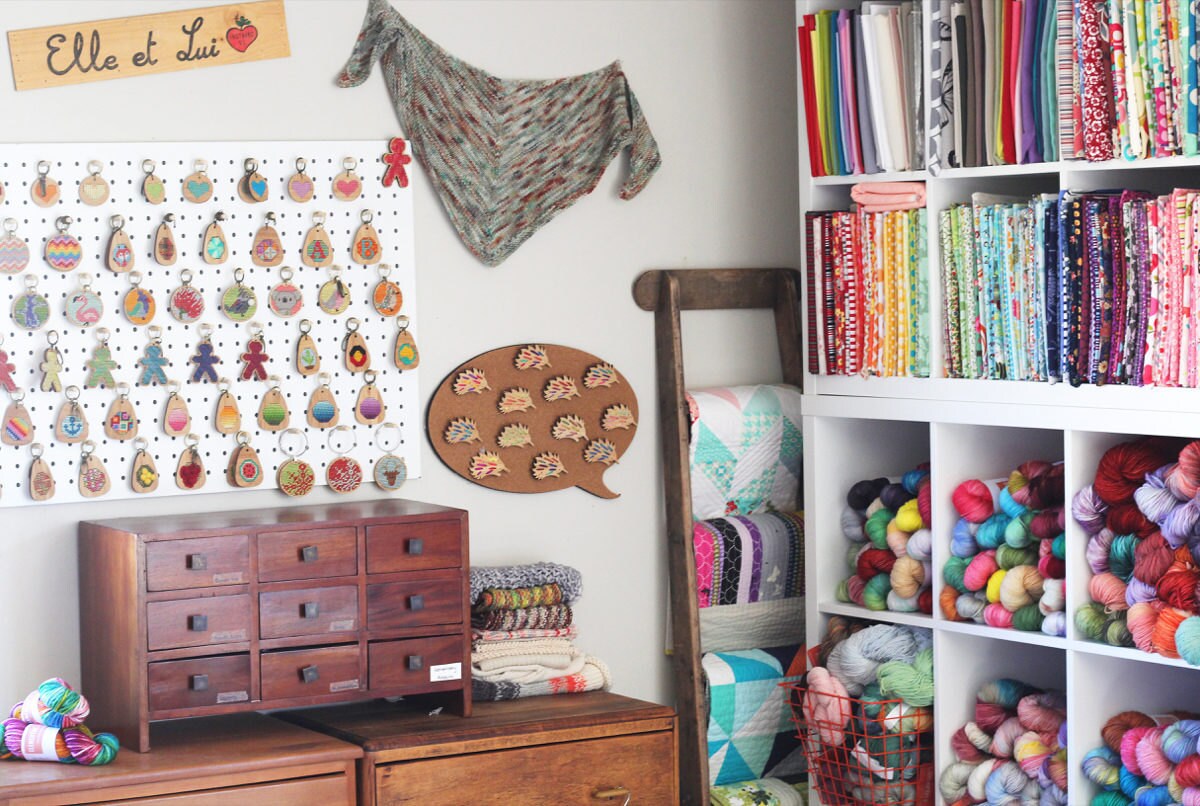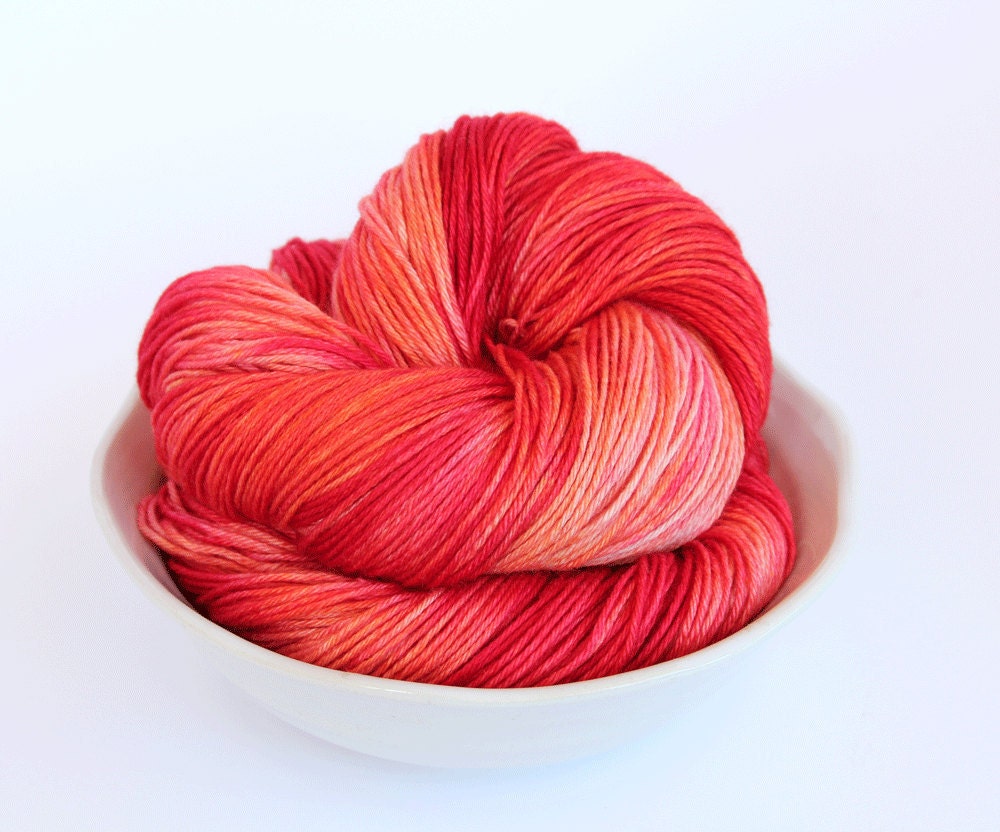 Your yarns just exude coziness. Tell me about your making process.
Finding base yarns that dyed well and were fairly robust took me a solid year of research. I use superfine, superwash
merino
. It's really lovely on the hands and it fluffs up quite beautifully. As for the dyeing process, you get to play mad scientist, which I love. I mix from eight colors of heavy metal–free acid dyes, and over time I've worked out shades, strengths, and dilutes to create a bunch of recipes. Usually, I mix the dyes in my kitchen and then I dye outside on this massive barbecue that fits three giant pots. I dye four skeins in each pot, then I let them cool before I rinse them, spin them out, and hang them in the shade—I like to say there's a little bit of beachside air in every skein.
Is there a trick to getting your colors just so?
For one thing,
when 
you apply the dye influences the color outcome just as much as how you apply the dye. If the water is hot when you apply it, the dye is going to strike fast and grab the nearest yarn. I don't own a thermometer, but I've done enough dyeing now that I can read the steam. As I've gone along I've gotten better at figuring out how different colors work and the science behind it, and my colorways have gotten more sophisticated as a result.
How would you describe your aesthetic?
Lush and fun and bright, but also mature. It's not just, "this is red"—there are five different shades to that red. For me it's about the interplay between the colors, that area between colors where new colors happen because of the way you blend them.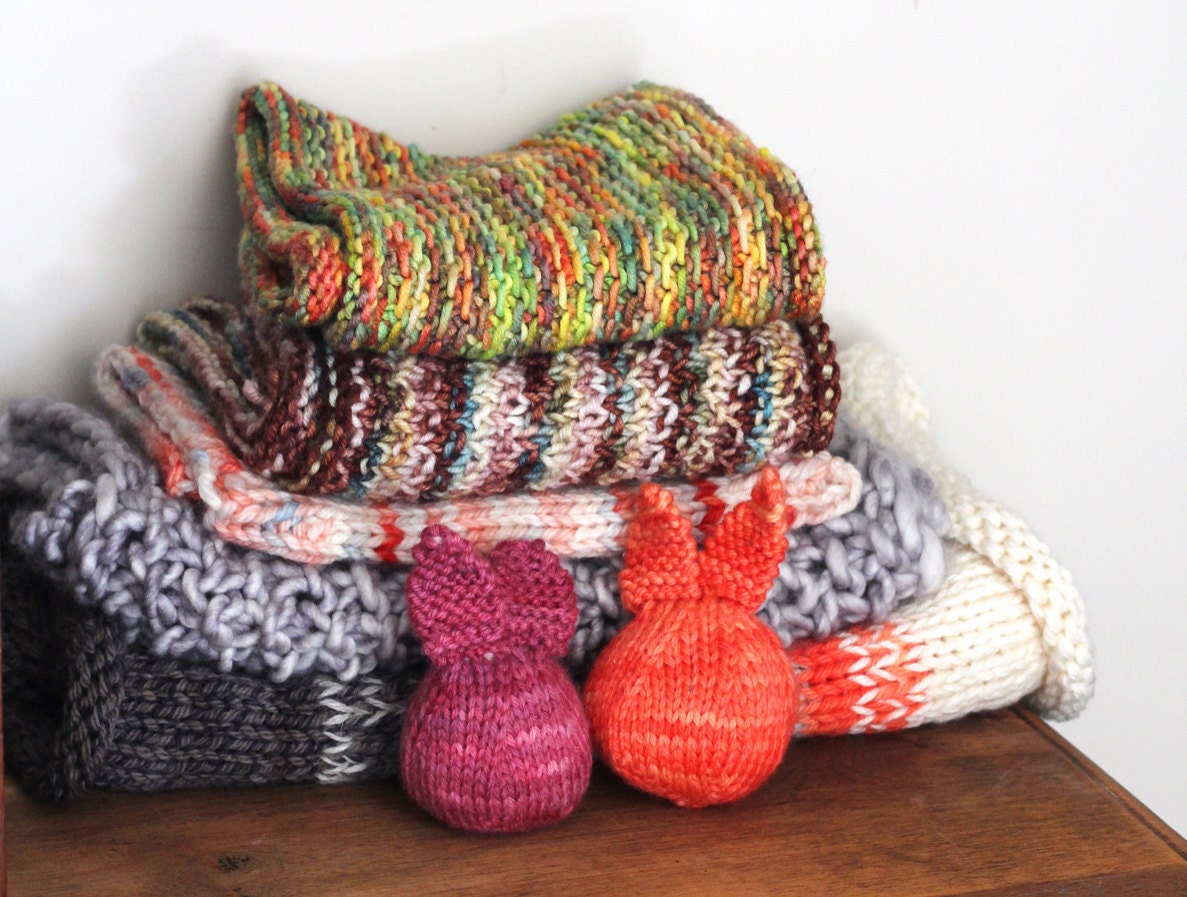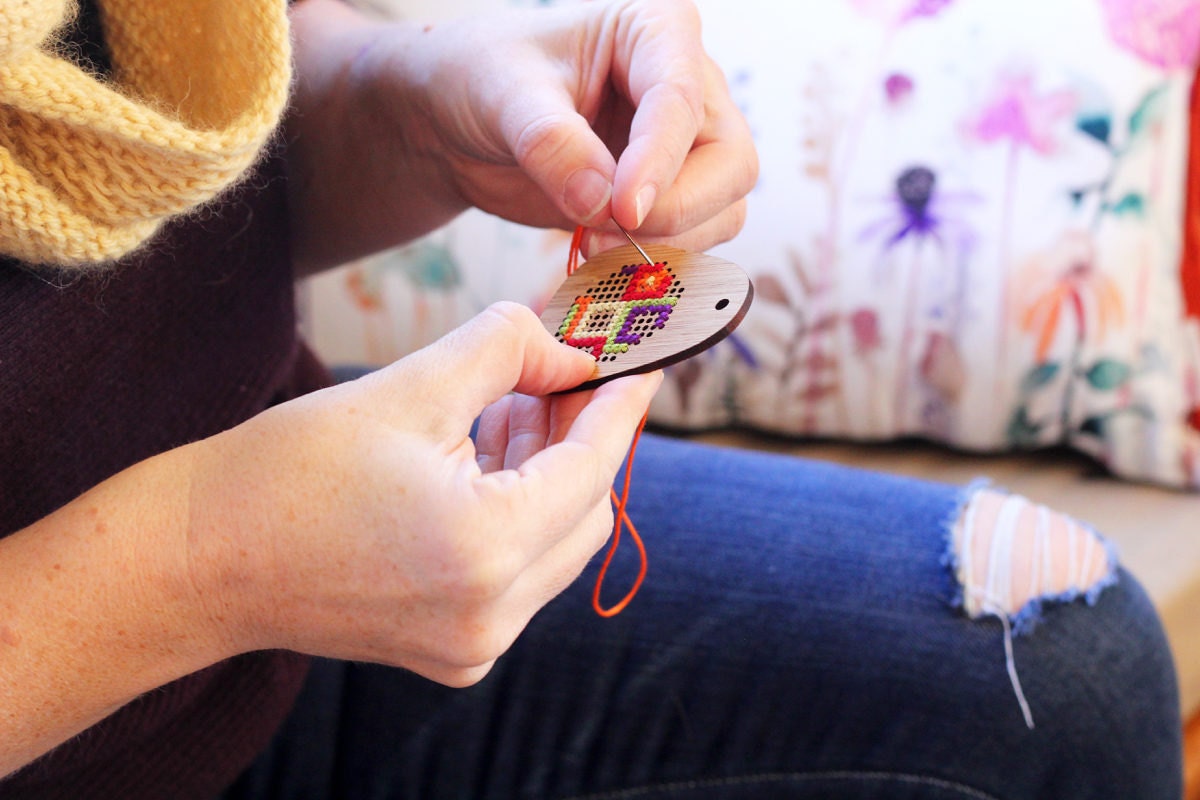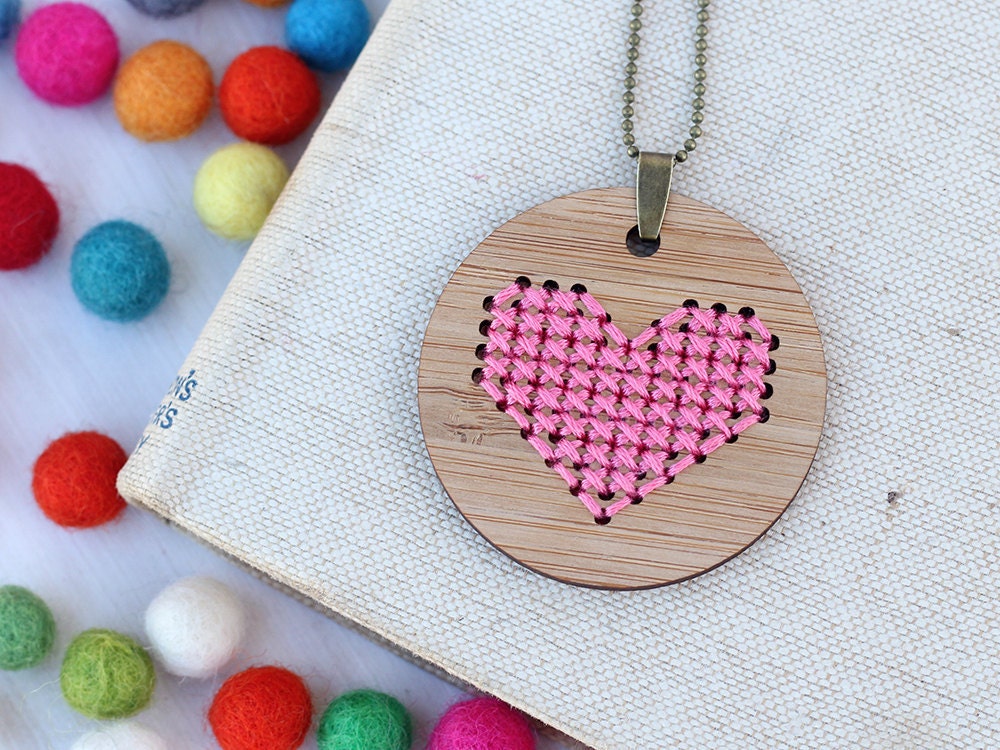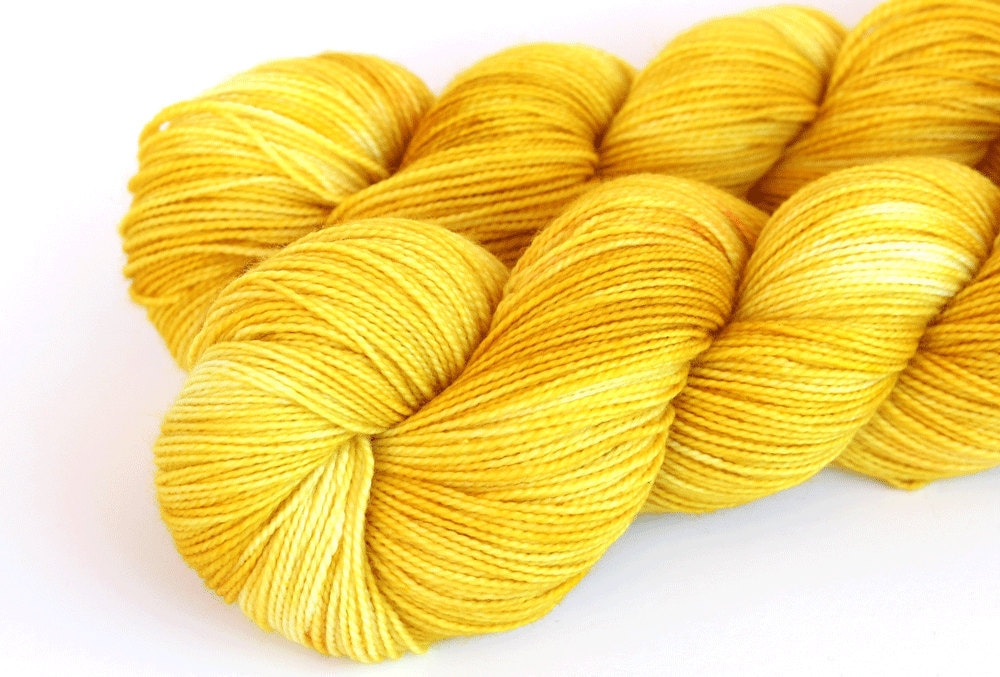 What's your favorite part of having a shop on Etsy?
I'm finding more and more that I have a relationship with someone before we even get to the selling part. They'll contact me and say, "I really like this yarn, but I want to do this pattern; how do you think it would knit up?" I love having the opportunity to say, "Okay, let's work together. This colorway would be fantastic, I agree, but it's the wrong weight yarn."  It's the ultimate collaboration, really. That's something I've noticed as Etsy's evolved—that people view the business owner as part of that knowledge base. It brings back that old-school mentality of face-to-face interaction with a shopkeeper. You go into the craft store and talk to the person behind the desk because they know what they're doing.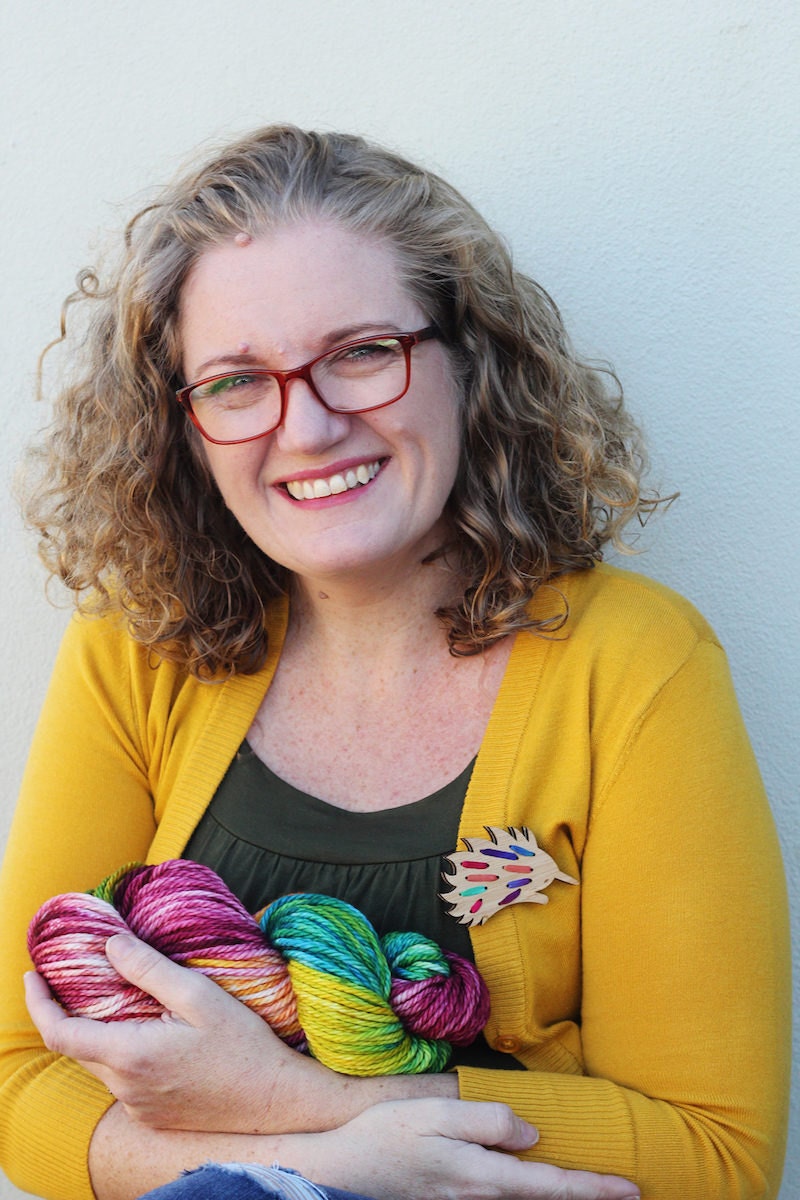 What would you say to someone who is intimidated by trying a new craft?
I think a lot of what people fear about crafts is making decisions and feeling bound by those decisions forever. We're overwhelmed with choices and conditioned to believe that everything hinges on us making the right decision at every stage of our lives. But it's okay to make the wrong decisions, and it's okay to change your mind. If you start a particular vocation and it's not for you, you can choose to continue and sort of lean into the awkwardness and maybe learn to love it, but it's just as valid to stop and change direction. The thing is, there's no one way to live your life. You don't have to do things in a certain order or do them a certain way. You are the architect, you are the author and the creator. So you are deciding whether that
ball of yarn
ends up a hat, a scarf, a cat toy, or just a pretty ball of yarn that you pet occasionally. And if you want to deviate from the norm, that's cool. It's okay if your end result is different—in fact, it's fantastic.
Follow Clementine & Thread on Instagram and Facebook.
Photographs courtesy of Clementine & Thread.