by Katie Hawley
After struggling to find quality, multi-functional toys at an affordable price, this Atlanta-based mother created her own eco-friendly line.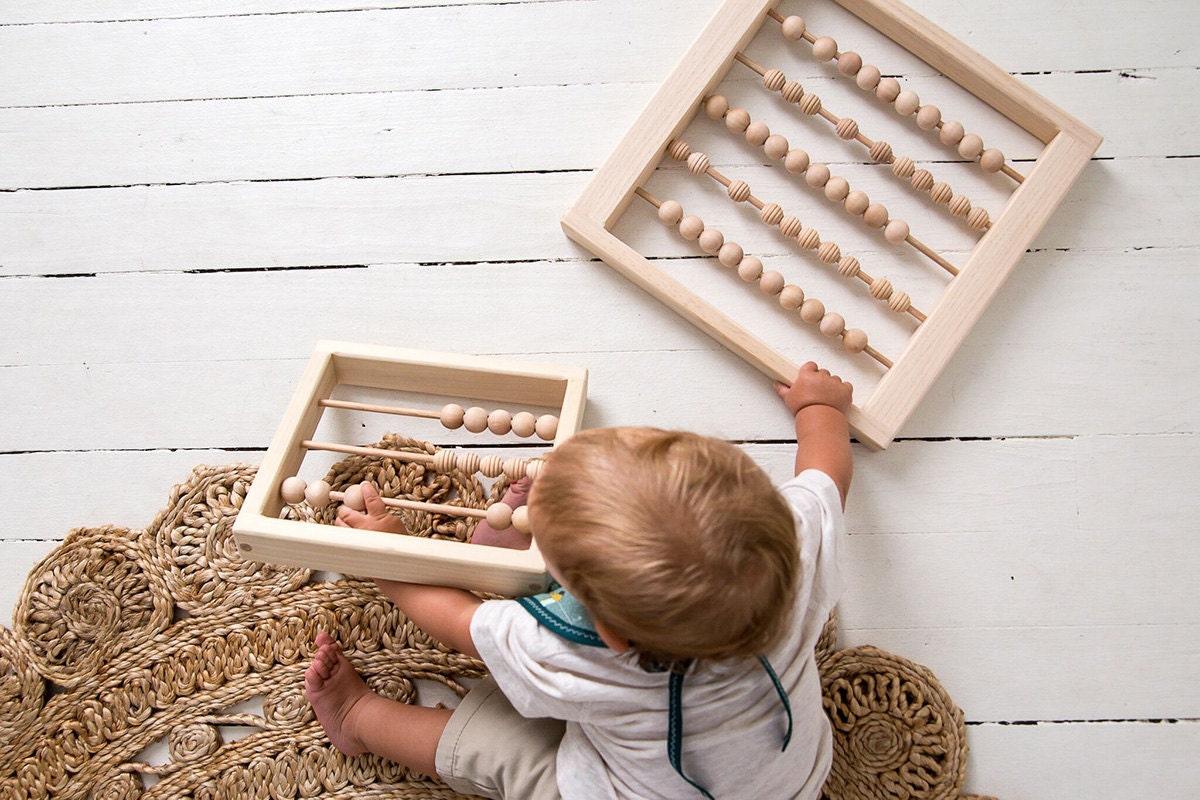 Four years ago, shortly after giving birth to her first daughter, Carden, Taylor Melton noticed something perplexing: "Carden had all of these toys, but she was never really interested in playing with any of them," recalls Taylor. "I started looking around, and realized they were all very specific objects, like a plastic toy cell phone." A lightbulb went off in her head. "If you hand a baby a toy phone, it doesn't really offer her the option to create something else out of it," explains Taylor. "It's only ever going to be a toy phone. But if you give her a wooden block, you can act like you're talking on a cell phone, or pretend it's a camera, or drive it around the carpet like it's a car—suddenly, the possibilities are endless. Kids are so capable of entertaining themselves, but we often diminish that by giving them a very intentional-use toy." Taylor set out in search of non-prescriptive toys for Carden, but struggled to find quality, aesthetically pleasing pieces that wouldn't break the bank. "I've always been creative and entrepreneurial, and I knew that I could make those items for much less and offer them to families like ours," she says. She began sewing blankets and teething toys, and when her husband, Jason, came home on leave from the army, he built a simple set of blocks to add to the growing collection. Just like that,
Clover & Birch
was born.
Read on to learn more about their line of eco-friendly, multi-functional toys that encourage imaginative play—and look good on your living room floor.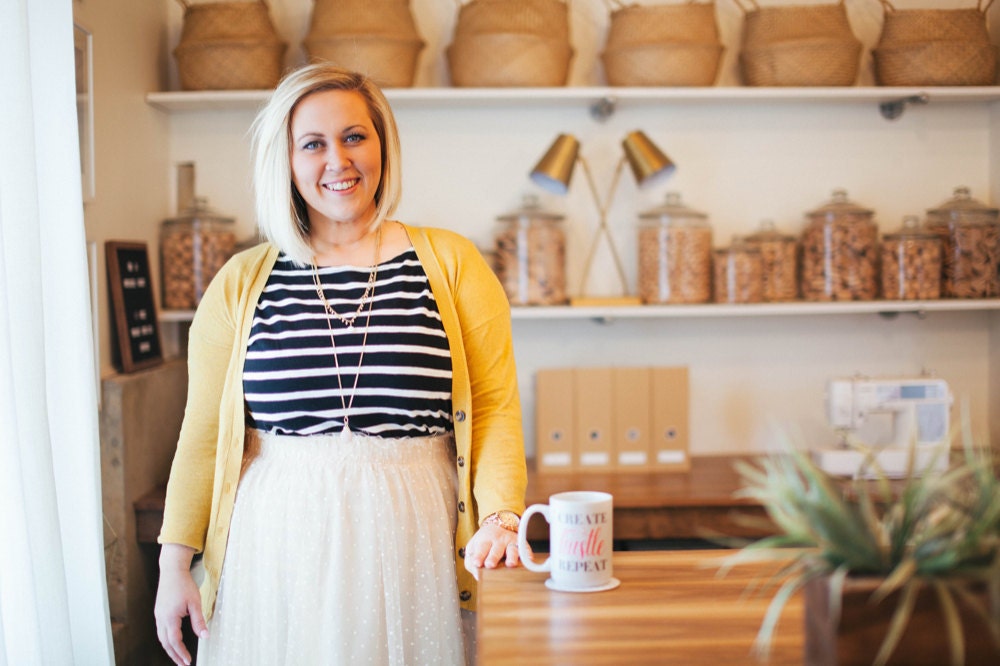 At the beginning, your husband was the main woodworker for Clover and Birch. What prompted you to pick up a saw?
Everyone loved the first set of
blocks
that Jason made, but he was deploying again, so we couldn't really introduce them to our shop. While he was away, I would sketch out ideas for more wooden toys, and then he would bring them to fruition when he came home on leave. In 2014, Jason left the army and began working as a civilian contractor. In time, it got to be almost a burden for him to keep up with my orders—he was basically working two full-time jobs. One day he turned to me and said: "You've got to learn woodworking too." I said: "Let's do it!" Now we have a full woodshop in our basement and it's mostly run by me. Jason consults with me here and there, and he'll help me with some of the tools if I'm not certain what's going on, but otherwise I'm the head of the woodshop now.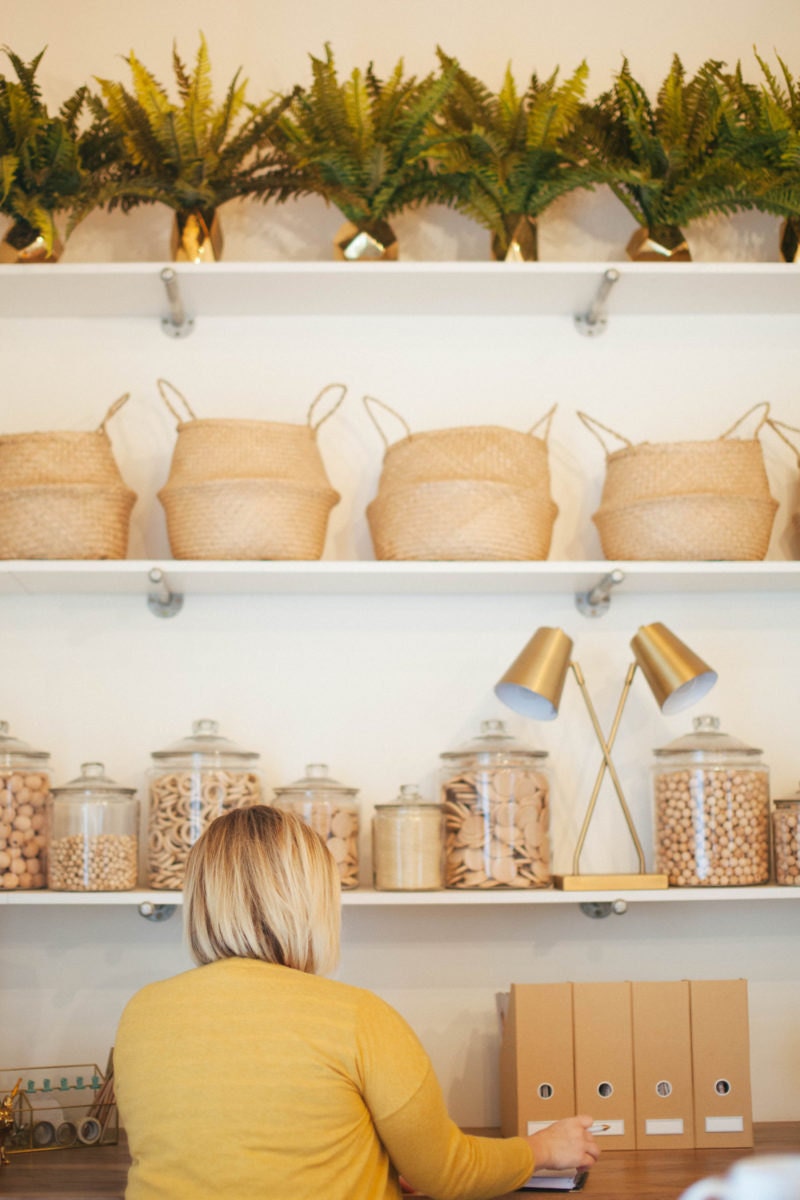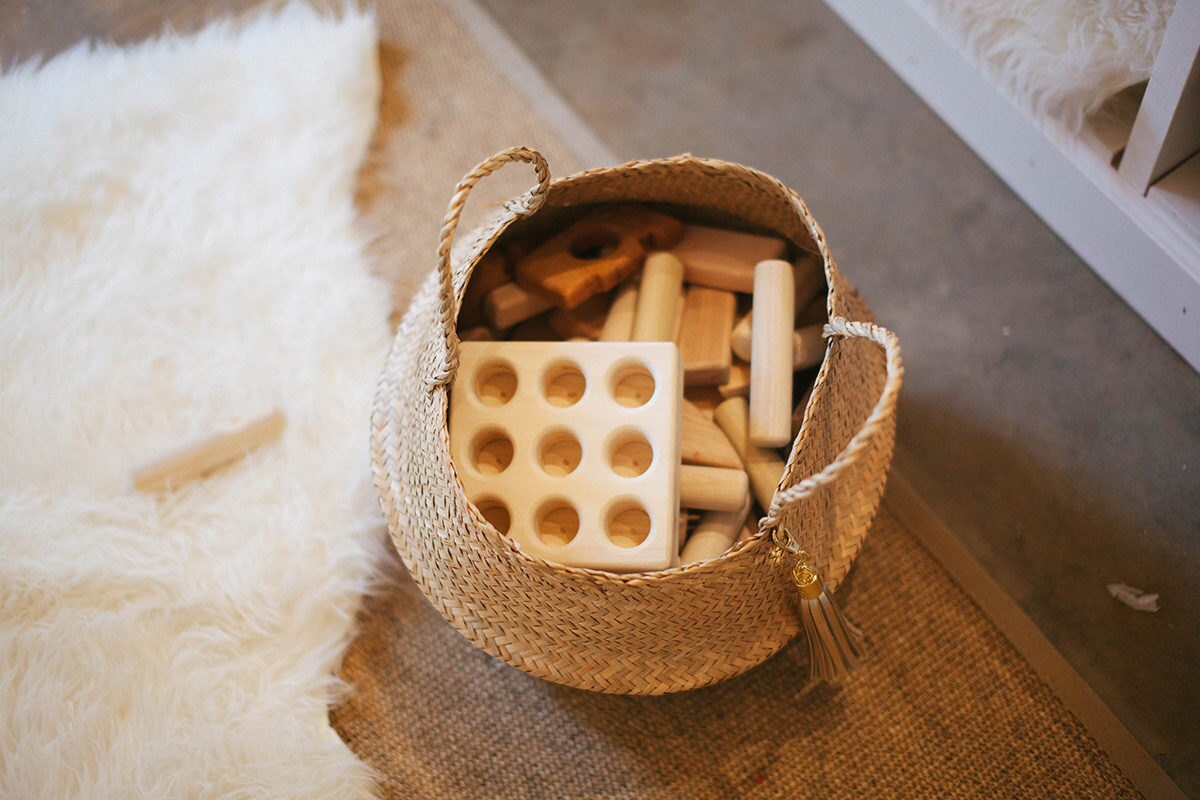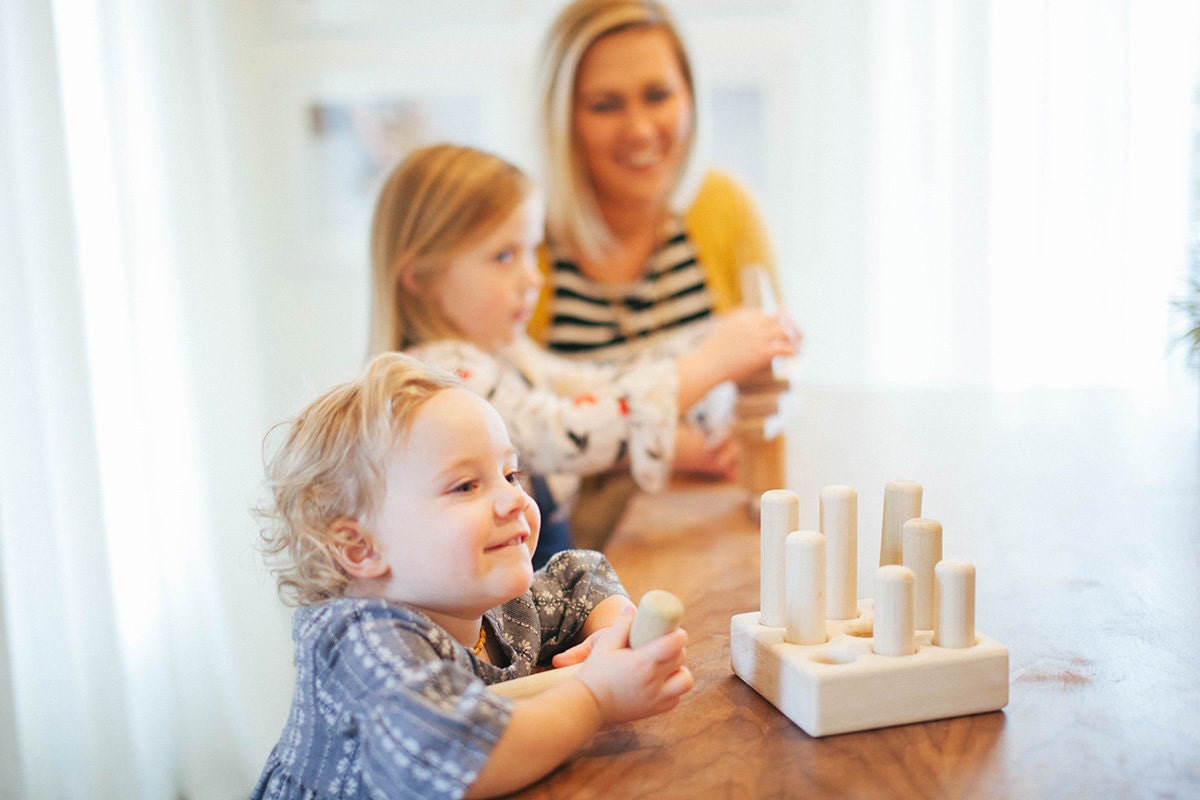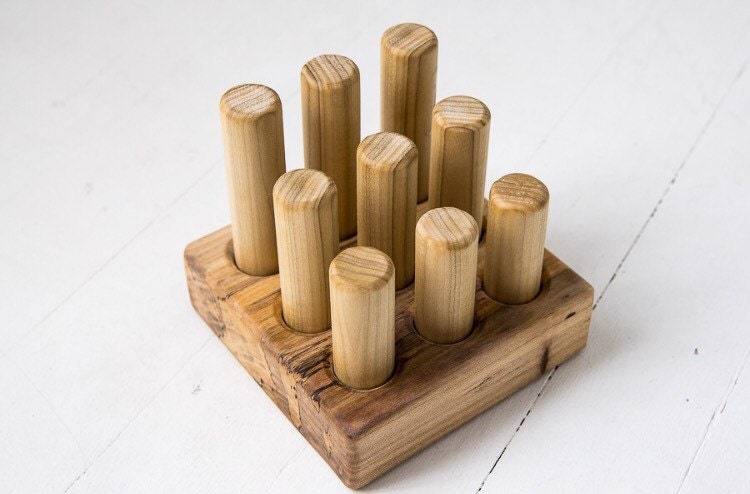 In addition to Carden, you recently welcomed a second daughter, Collin. What role do the girls play in your business?
Clover and Birch really grew as my oldest daughter's twin—we started out with a lot of baby items, and our product line progressed with her development. The girls inspire so many of our items. We joke that our girls always get our prototypes—we'll fill their playroom with stuff that we've come up with and see what they gravitate towards. When I'm making our
Busy Bags
, for instance, I'll put out a bunch of loose parts and see what the girls actually use together so I can determine what toy pairings make sense to include in each bag. When I made our rattles, my four-year-old was sitting there next to me. I set out a bunch of parts and I got to see what worked well together and was easy for her to hold.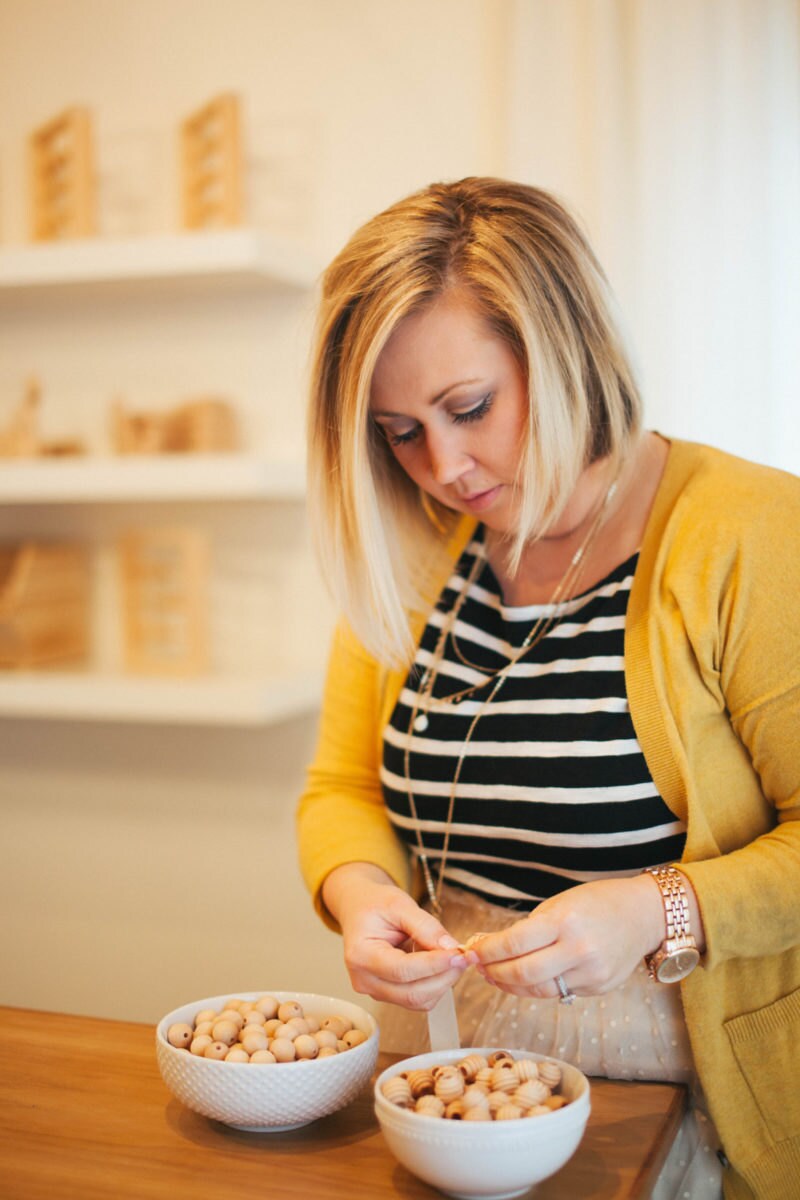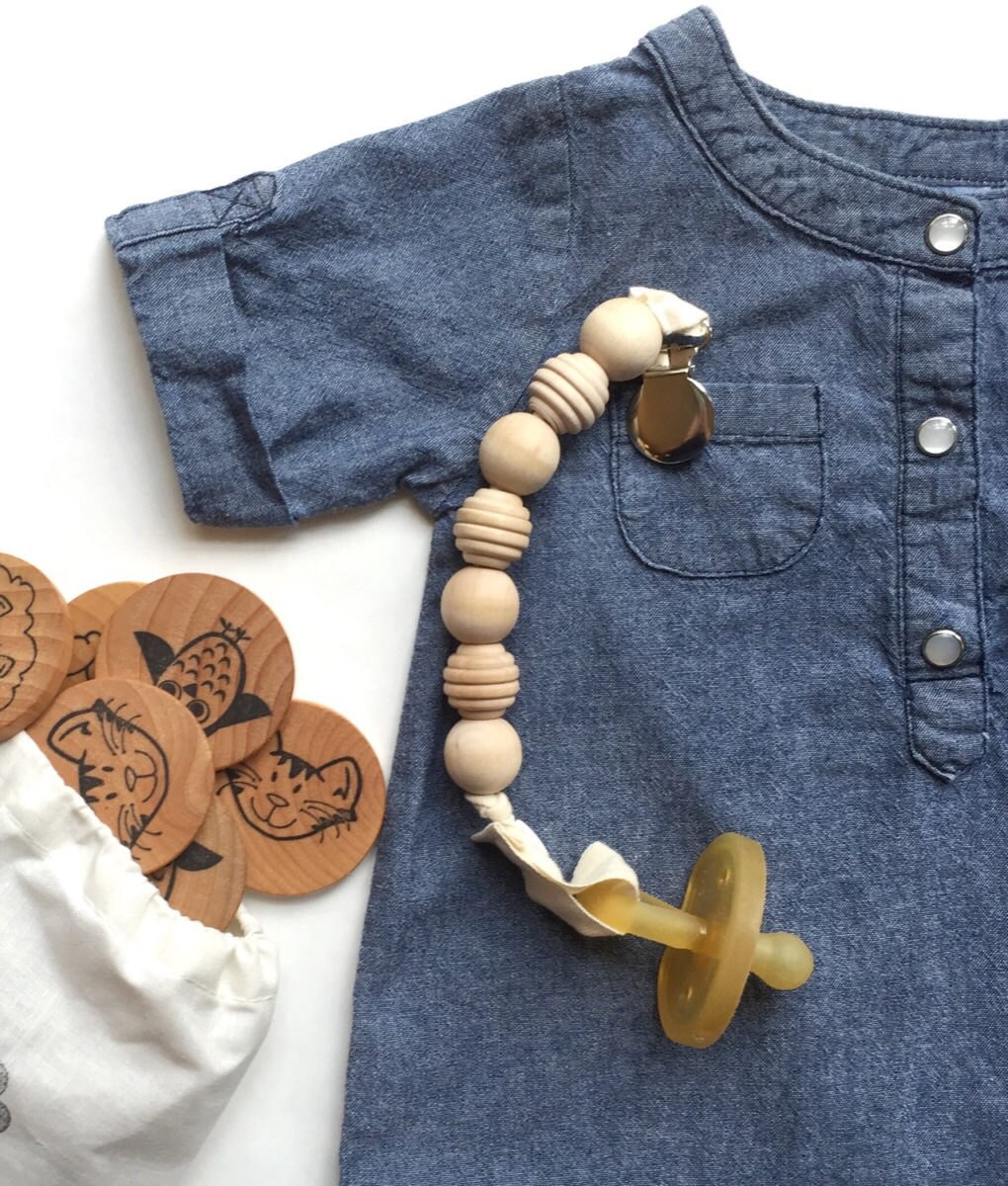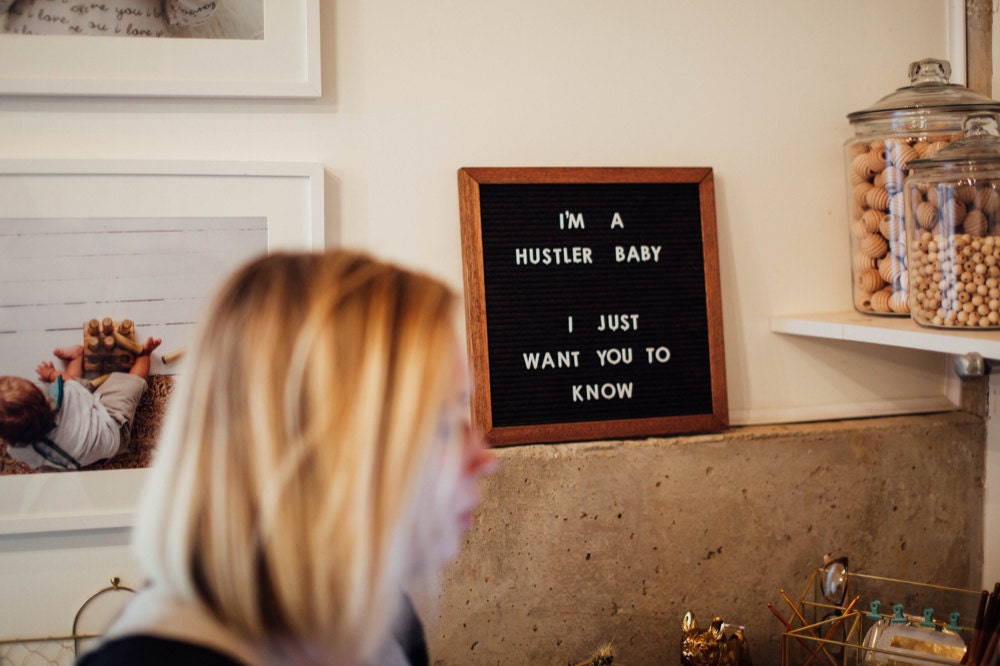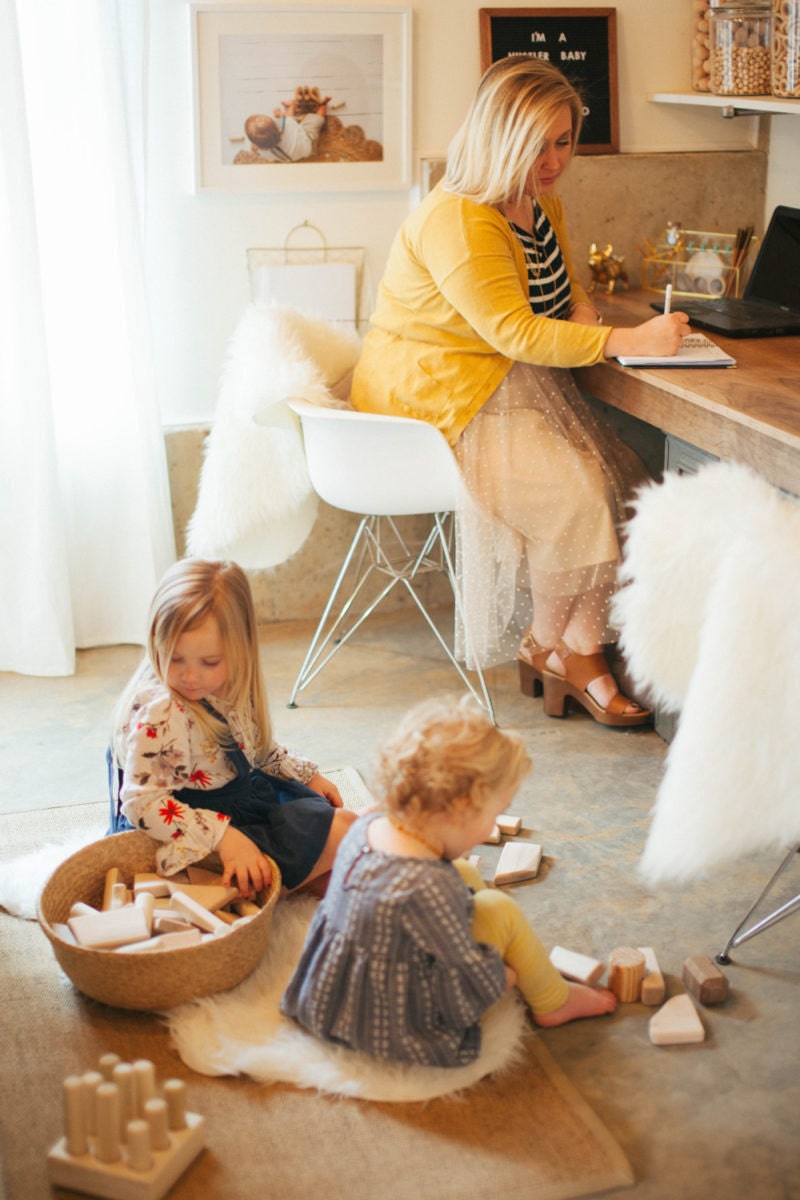 Your woodshop and studio are in your basement. What's it like running your business from home?
Most days, the girls will go downstairs with me and I can open the windows and see them while they're playing outside. We have two pit bulls and a Pomeranian, plus chickens, so everybody just goes wild in the backyard. Sometimes it's frustrating to have so many little people in my creative space, but we just kind of roll with it. Usually I'll go back down to the studio after the girls go to bed, but I have a baby monitor down there so if somebody wakes up I'm able to be there. I always try to be flexible and utilize my time as best I can, so that I can be present with my girls but still chase my dreams too. I think we've found a pretty nice balance.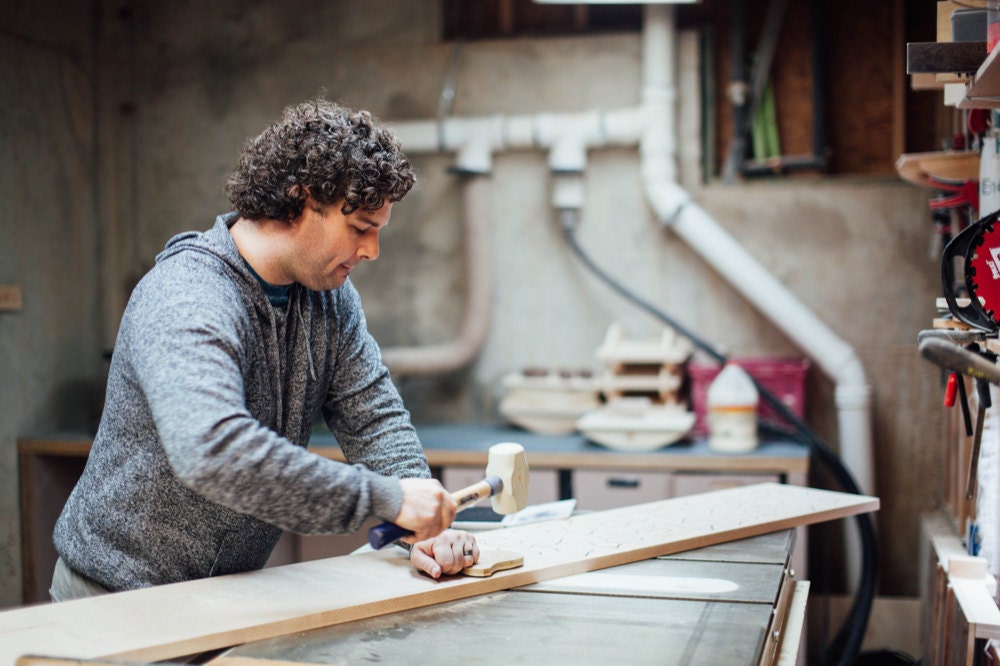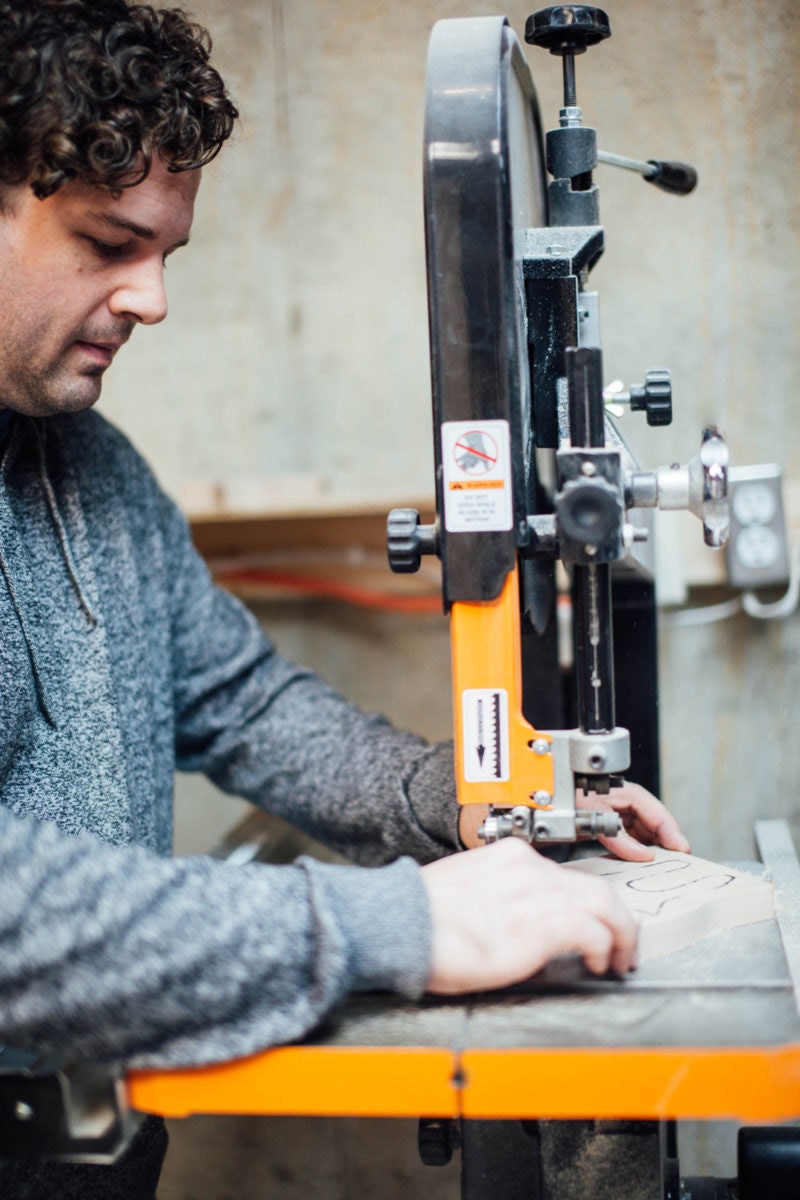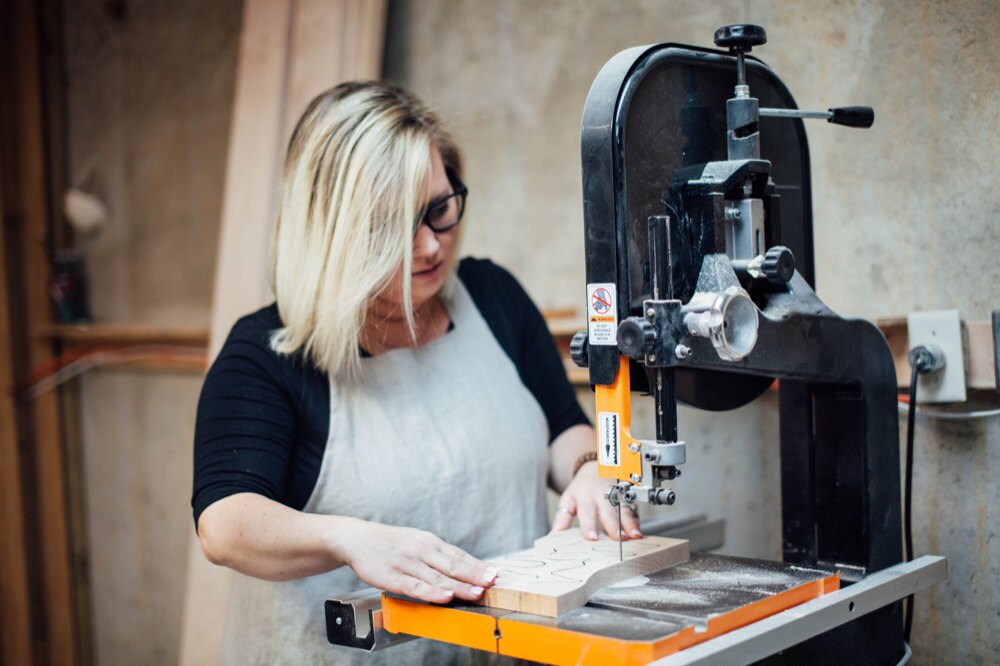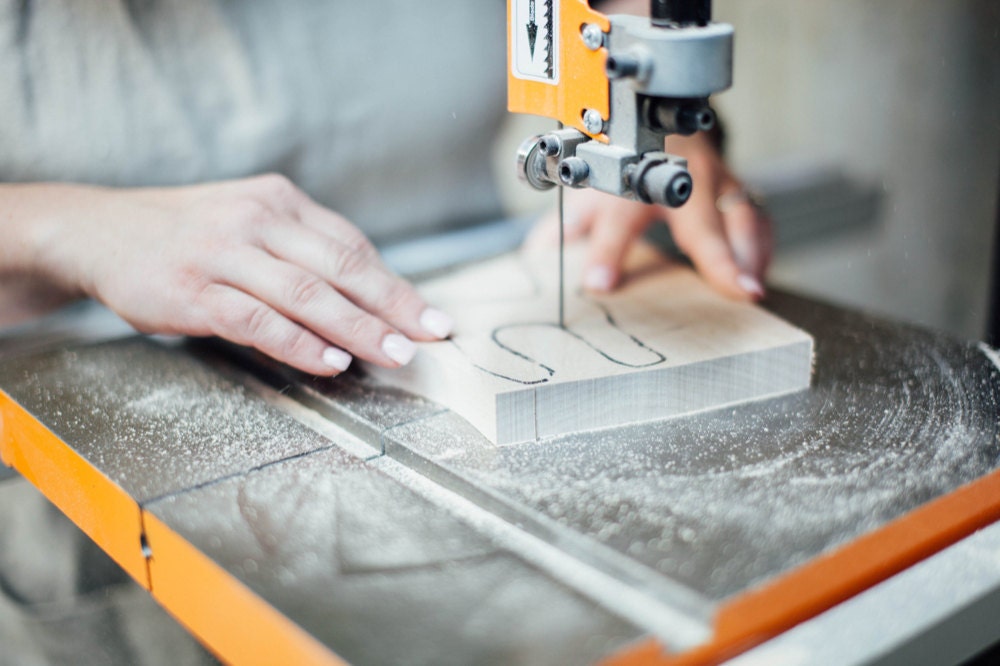 The Clover and Birch Instagram following is seriously impressive! What's the story there?
At first I was so against Instagram—I didn't use it, I didn't like it. But then I really started being intentional about it and taking mental notes of what I liked, and what made me stay on someone's feed. I realized I really like pages that are cohesive and give you the same vibe throughout their posts, so I tried to put that into practice. I also really focused on finding the hashtags that were relevant to my target market. At first I was using a lot of tags like #workathomemom or #etsyseller, and that's great, but the people who use those tags are other Etsy sellers and work-at-home moms, and they're not always my target market. My target customers are hashtagging things like #teethingsucks and #sleeplessnights, just like I would be doing in my personal life with my kids. That's when I made the connection that Instagram wasn't just a business tool; it was a real way to connect with my customers. After that, our following took off, and Instagram is now my absolute favorite.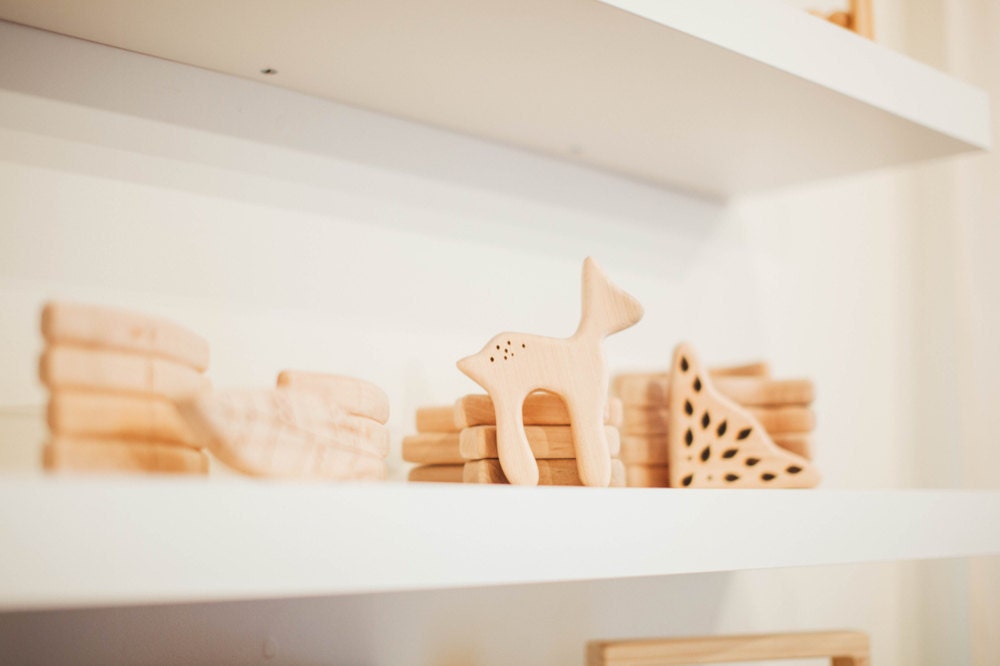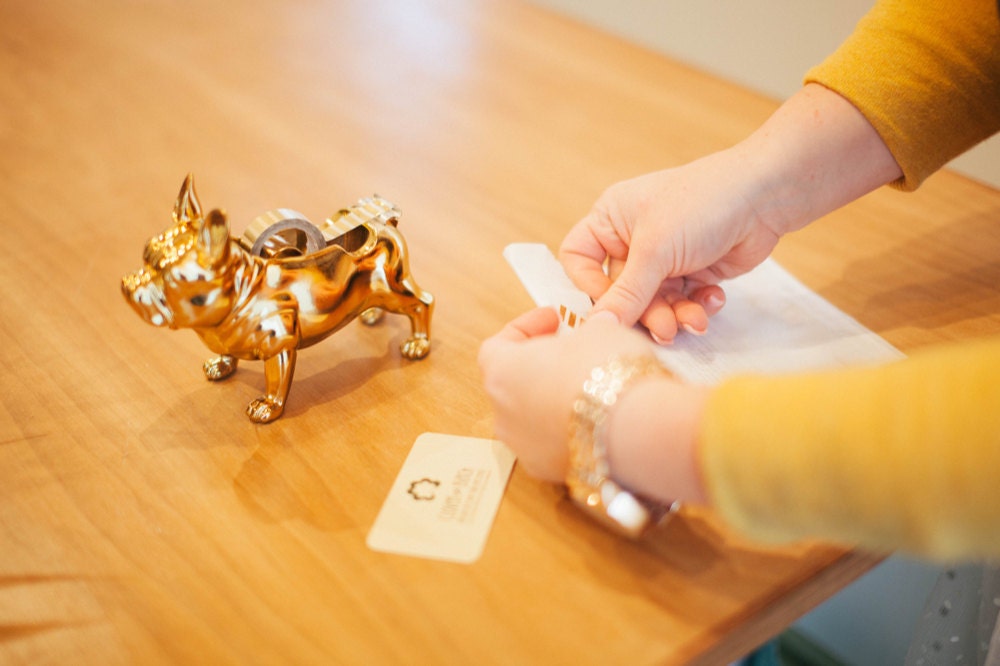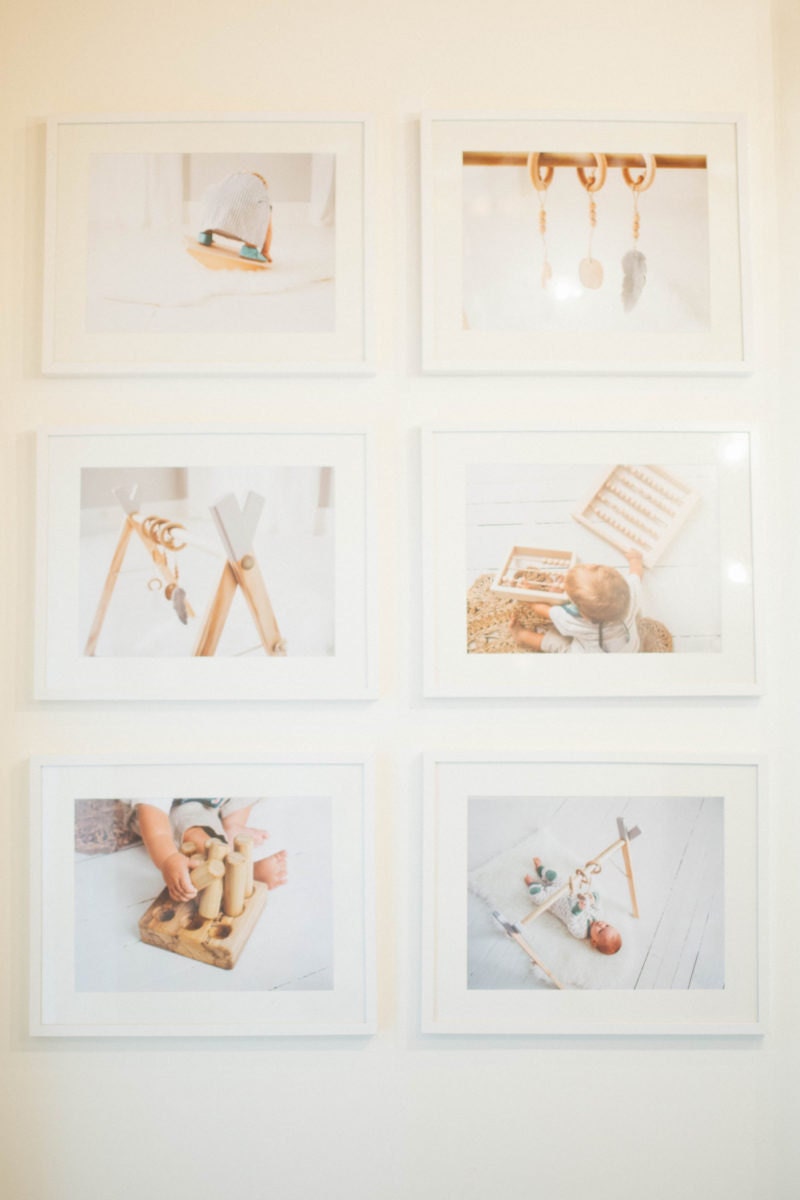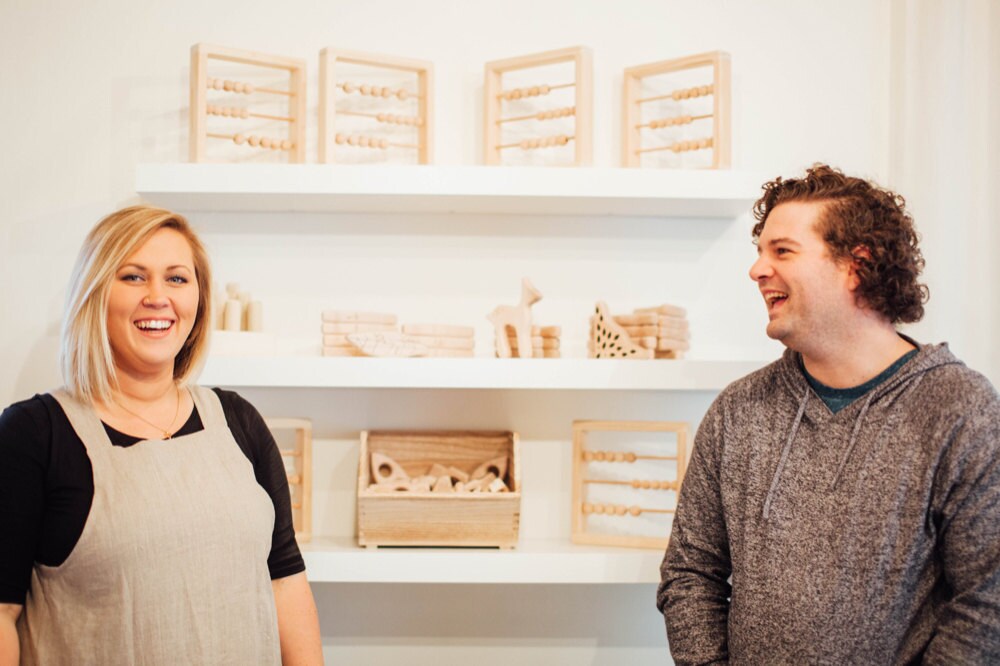 What does 2017 hold for Clover and Birch?
I have a really big plan for the wholesale side of the business. Last year, we were part of
Etsy Open Call
and received a purchase order from Giggle, which was really great.
Etsy Wholesale
also showed me that our line could be carried in smaller specialty shops. Previously, I wouldn't have thought to approach stores that carry home goods, but I've learned that if my aesthetic aligns with their brand, they're often happy to offer
my products
. That's been really eye-opening, and I'm excited to focus more on wholesale this year.
Follow Clover & Birch on Facebook and Instagram.
Photographs by Teryn Skye Photography.