by Alison Feldmann
Colby June's textural, organic jewelry finds inspiration in the structure and balance of the natural world.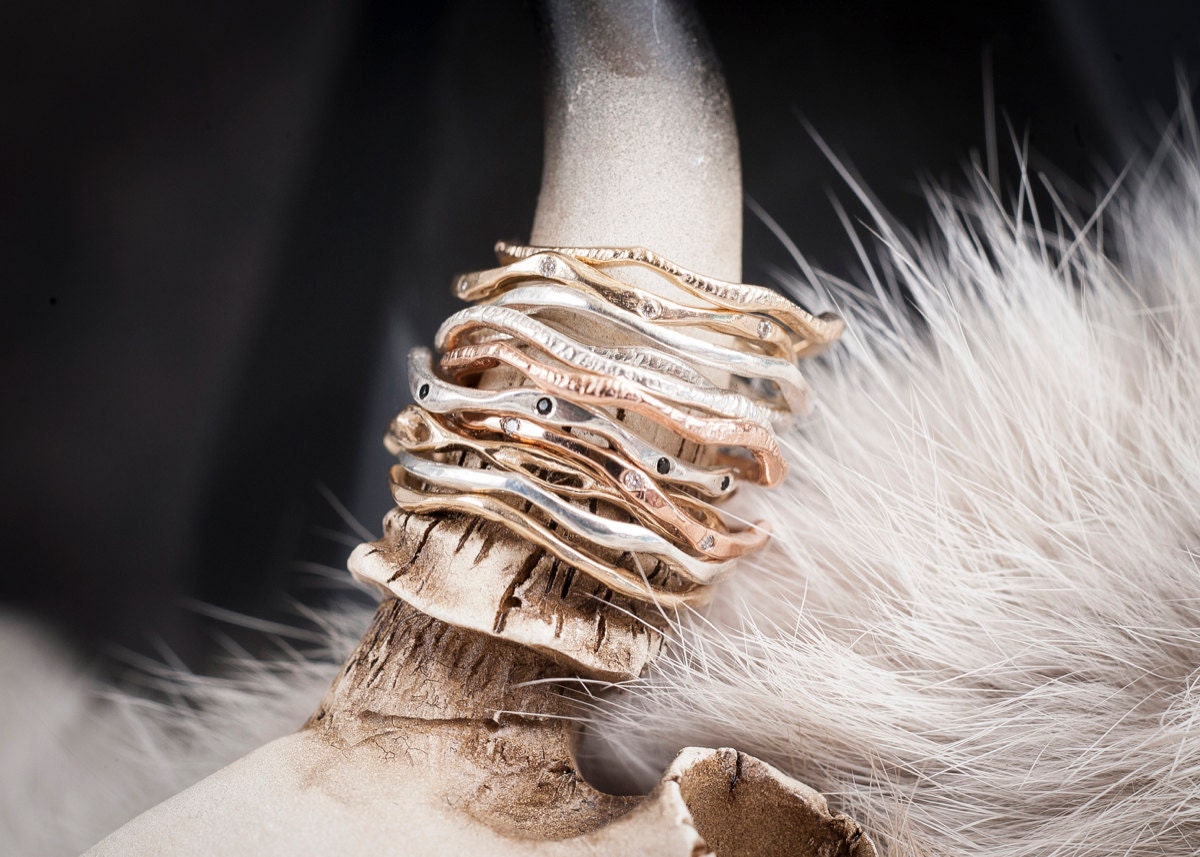 It all started with a twig. As a Colorado native, modern jeweler Colby June Fulton has always found inspiration in her immediate environment — although not necessarily the majestic mountains or dramatic valleys that may come to mind. Instead, it's the smaller, gentler elements that draw her in: Think windblown grasses, sun-bleached bones, and water-polished river stones. "My work is understated, organic and detailed," Colby says. "It's an interesting balance of complex textures and simple forms." That attention to subtle details is the foundation on which 
Colby June Jewelry
was built, so it's fitting that Colby's breakthrough moment came when she created a ring modeled after a humble fallen twig. "My Etsy shop was slow in gaining momentum," Colby recalls. "But once I listed my first
twig ring
, things started to take off. That was the start of my shop becoming a success."
Read on to learn how nature inspires Colby's process and her tips for creating a stellar stack.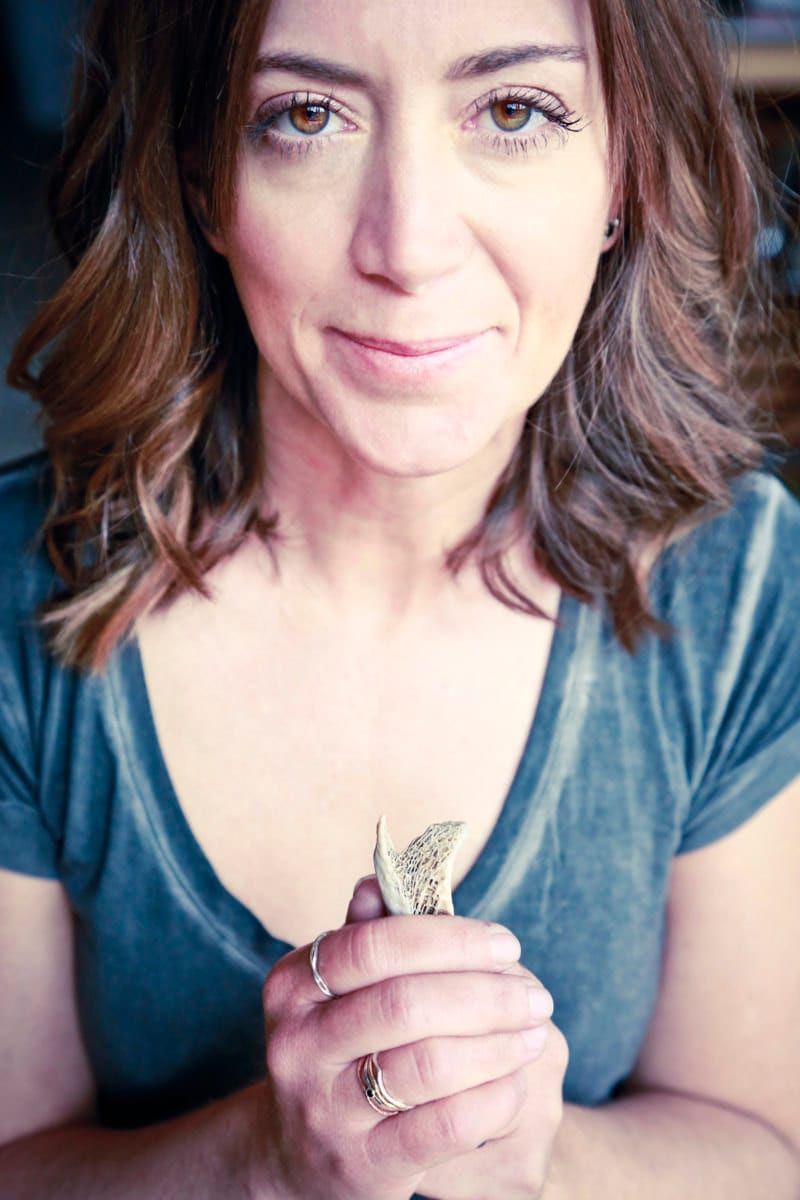 %3Ca%20href%3D%22http%3A%2F%2FNatalia%20Mills%22%3ENatalia%20Mills%3C%2Fa%3E
Tell us about your creative background and how you created Colby June Jewelry.
I don't have a formal background in jewelry. I was always interested in art, but I didn't have a particular interest in jewelry until I took a year off between high school and college to travel. I spent time in the high desert of Mexico — San Miguel de Allende — and that was the first time I took a jewelry class. There were so many inspiring shapes and forms in the desert that spoke to me, and the people I met were such a huge influence on my creative process; I was 18 years old, so it was a pretty impactful time in my life.
So, was that the beginning of your jewelry career?
When I got back to the US, I wanted to go to art school but I didn't feel like I could justify it. I ended up majoring in Hispanic studies, and then I got a masters in counseling psychology. I was a therapist for a few years, which was a really challenging job, but I still wanted to make jewelry. When my first child was born, I gave up counseling and was able to focus on my business and my daughter. She's six now, and I've been doing this full time since the day she was born; today, I also have a three-year-old son.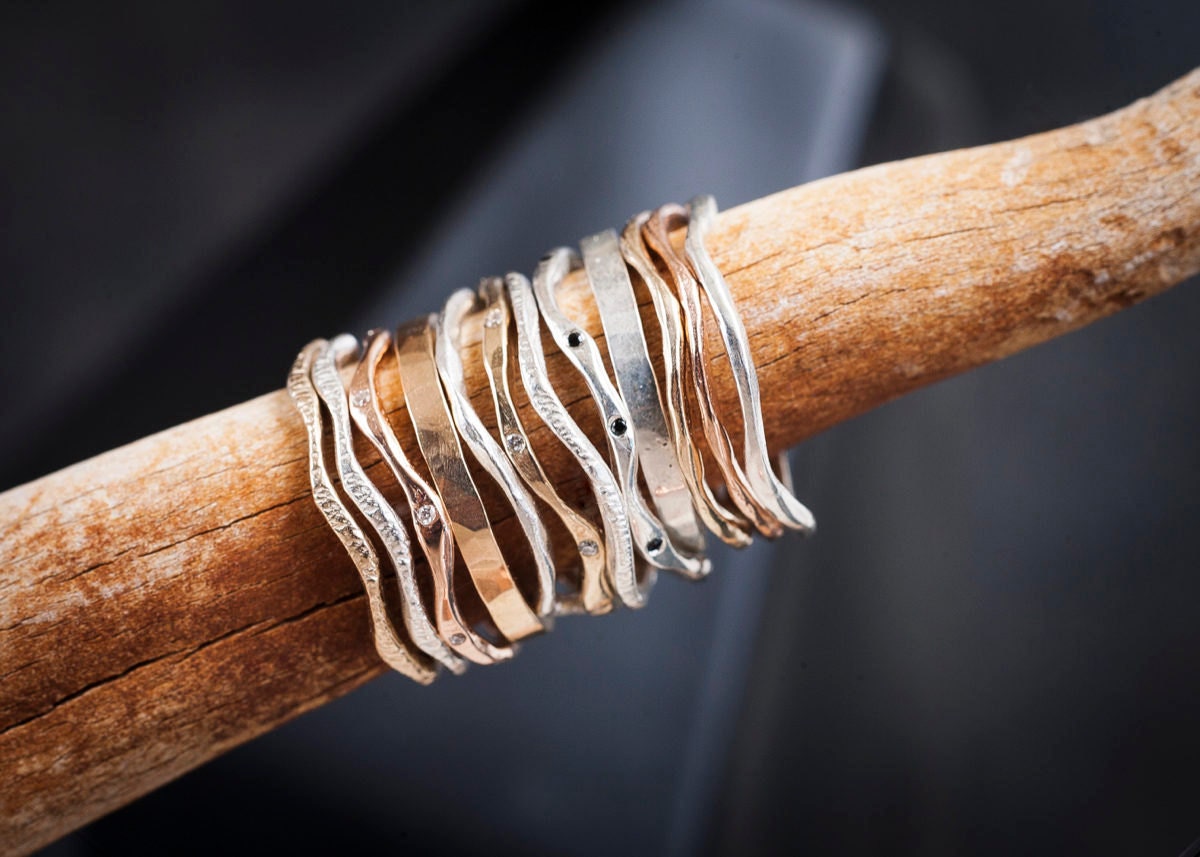 Clarissa%20Schneider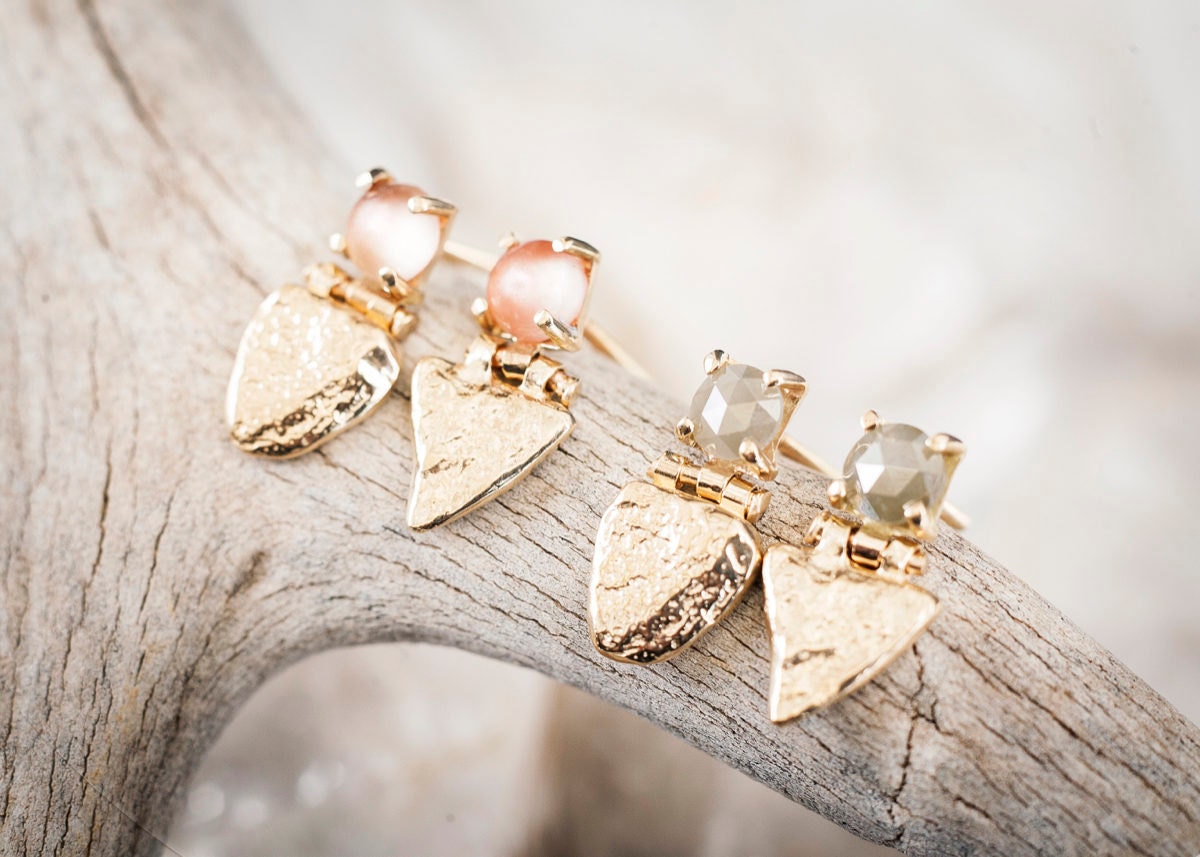 Clarissa%20Schneider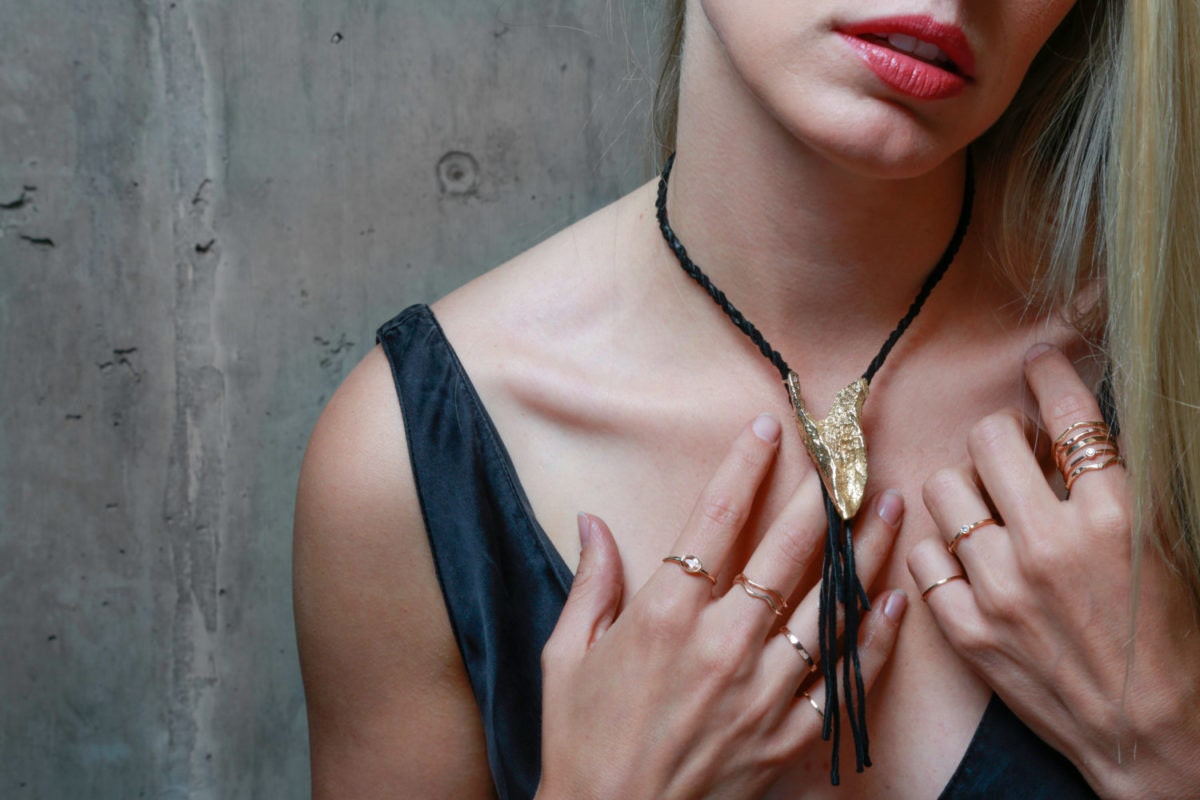 %3Ca%20href%3D%22http%3A%2F%2Fwww.nfamousphoto.com%2F%22%3ENatalia%20Mills%3C%2Fa%3E
Your jewelry designs are so evocative of the natural world, with pieces reminiscent of native Colorado grasses, bones and river rocks. How did nature-inspired design come to be a priority in your work?
I've spent a lot of time in nature. I grew up in Aspen and I live in Carbondale, Colorado, so we're outside a lot; it's just a part of everyone's daily lives. I've always been in tune to nature, and when I lived in cities, I sought out quiet, natural spaces. When I first noticed the native Colorado grasses, they seemed really expressive to me — dry grass in winter, blowing in the wind. That's what makes me feel most inspired: those little bits and fragments of nature.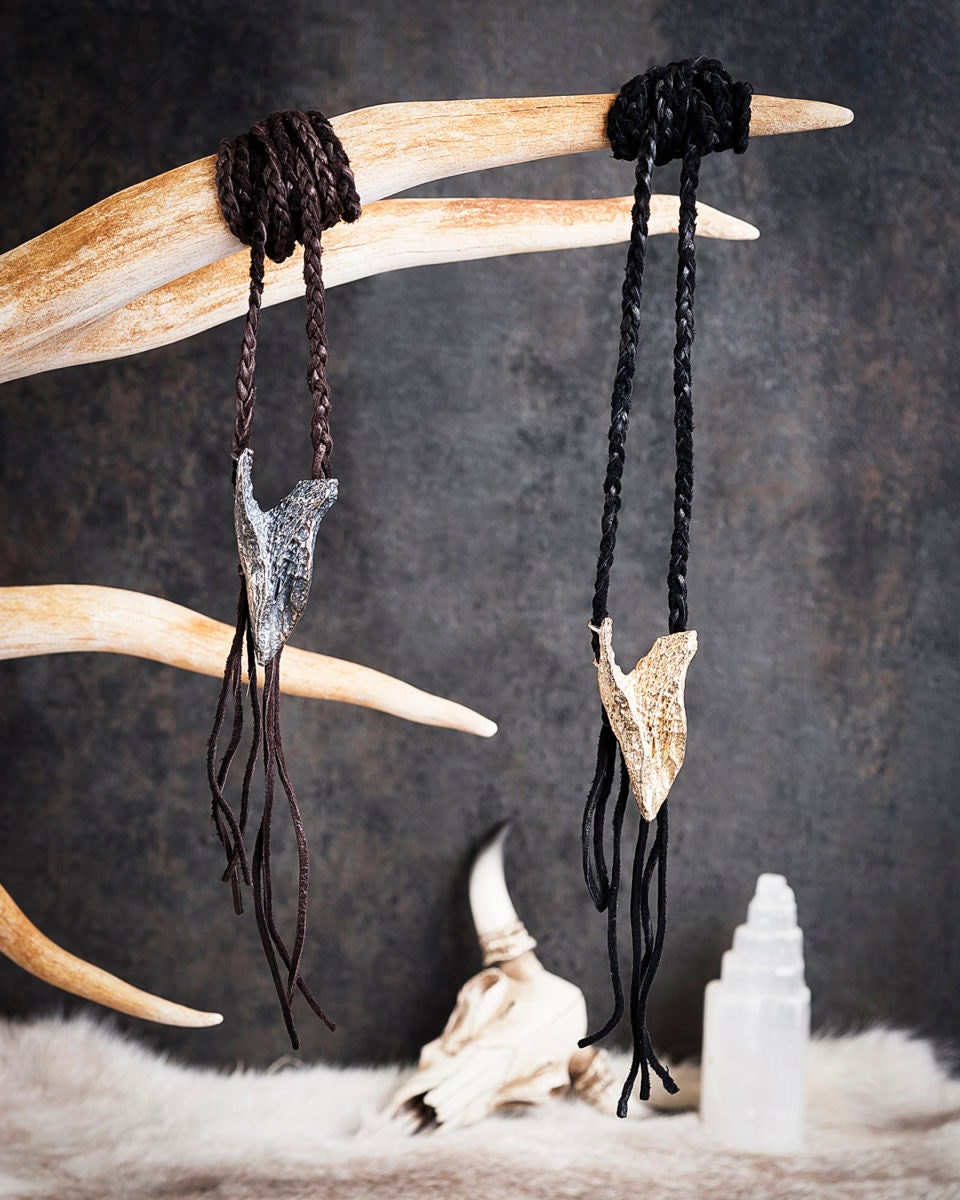 Clarissa%20Schneider
Has your approach to your jewelry changed over the years?
Each collection I produce has a different look and feel. Most of my pieces are pretty delicate and simple, and I definitely focus on metal; gems and stones are an accent for me. As time has gone by, I've become a better jeweler and my skills have improved. I'm not traditionally trained, so if I have an idea, I have to teach myself how to create it. I'm a little bit isolated where I am, so I do a lot of internet research, and I also go to workshops or travel to learn from jewelers I admire. I also learn by doing. The first time I make a piece, it will take a really long time to get it right, but then I can produce it faster.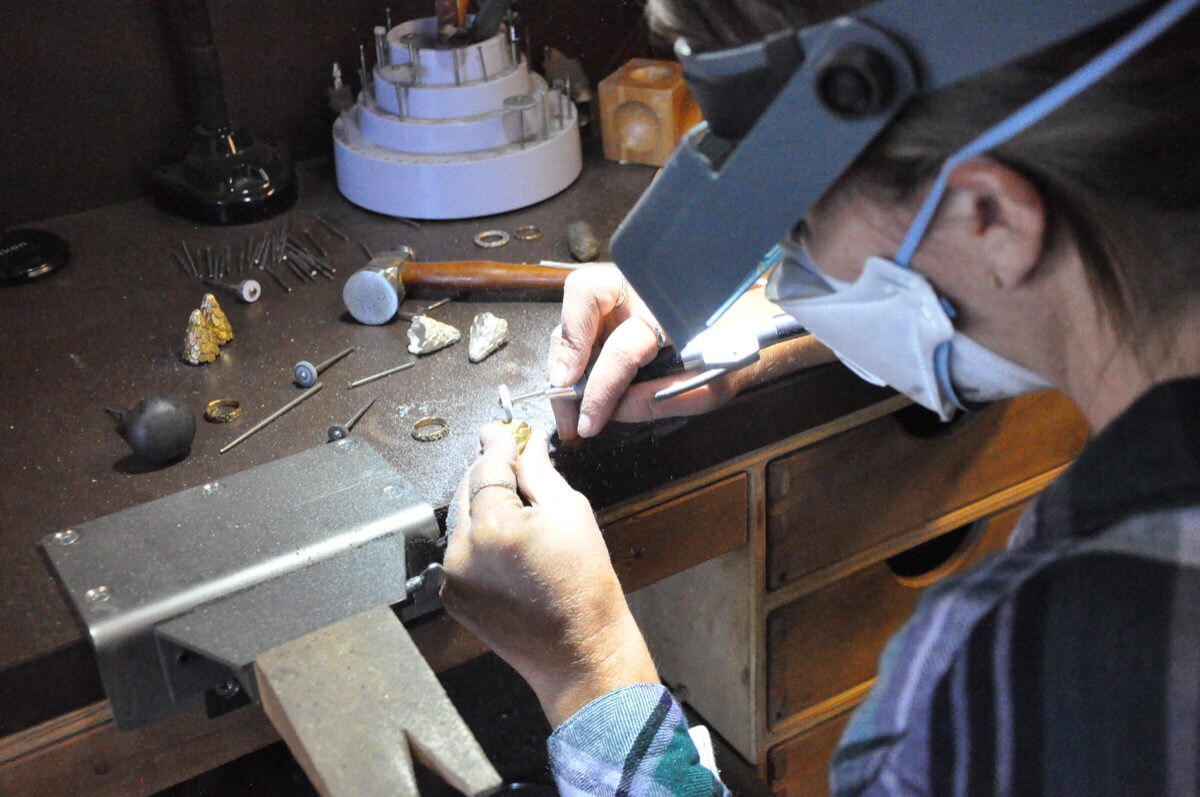 %3Ca%20href%3D%22http%3A%2F%2Fwww.nfamousphoto.com%2F%22%3ENatalia%20Mills%3C%2Fa%3E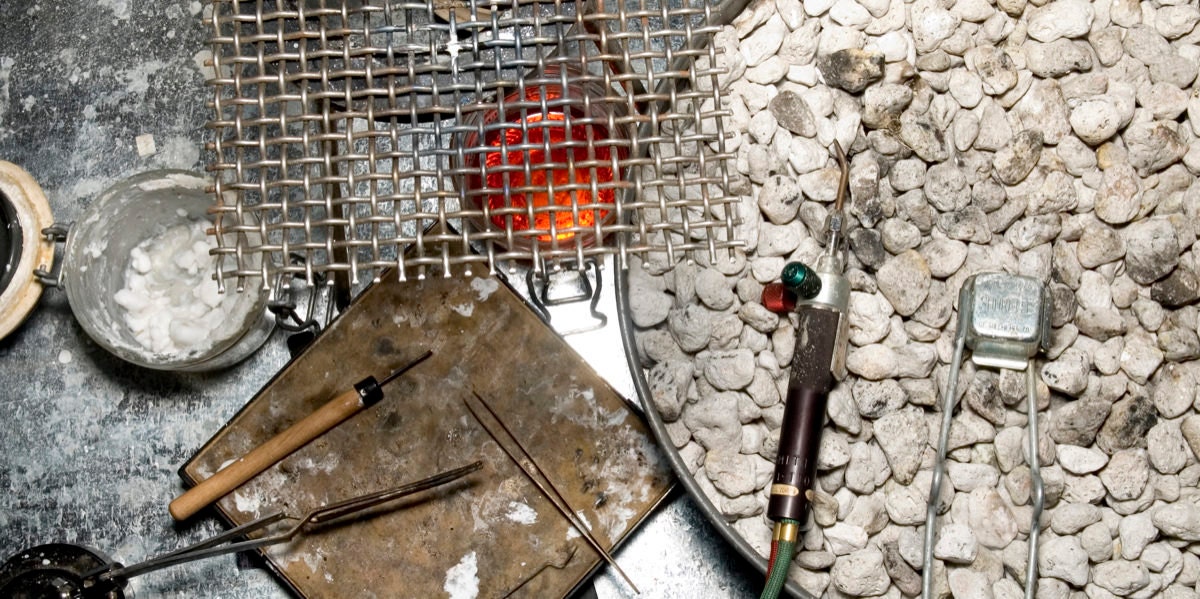 %3Ca%20href%3D%22http%3A%2F%2Fwww.brentmossphoto.com%2F%22%3EBrent%20Moss%3C%2Fa%3E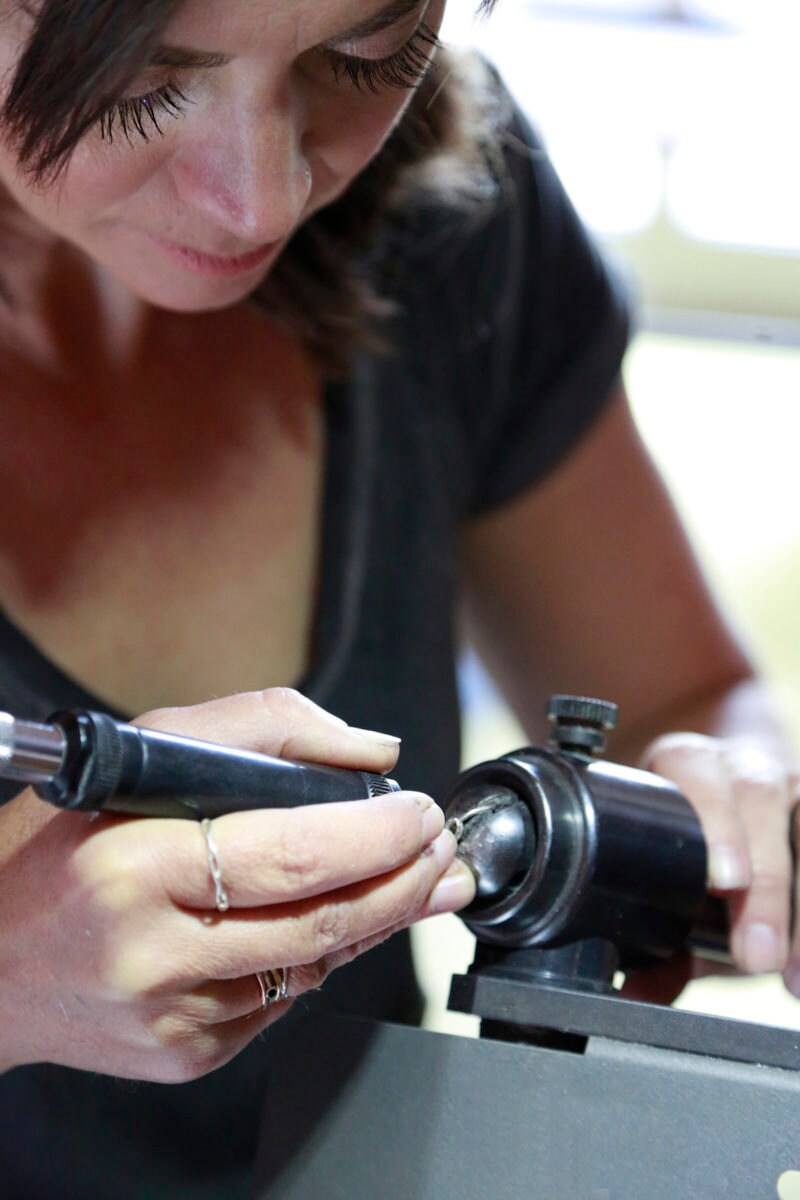 %3Ca%20href%3D%22http%3A%2F%2Fwww.nfamousphoto.com%2F%22%3ENatalia%20Mills%3C%2Fa%3E
Walk me through the process of how you go from an idea to a finished product. What's your workflow like?
I love being in the studio and making things. I start by identifying what's inspiring me at the moment, if there's a particular theme or piece from nature. I do very rough sketches, then I do a lot of wax carving, cleaning up the design and working on the texture. Then I review my work and decide which pieces and designs are worth creating molds for casting. I also have an assistant and a business partner, Amanda, who helps with pairing the right chains with pieces, adding stones, and styling photo shoots. It's a pretty long process to develop and produce a collection from start to finish.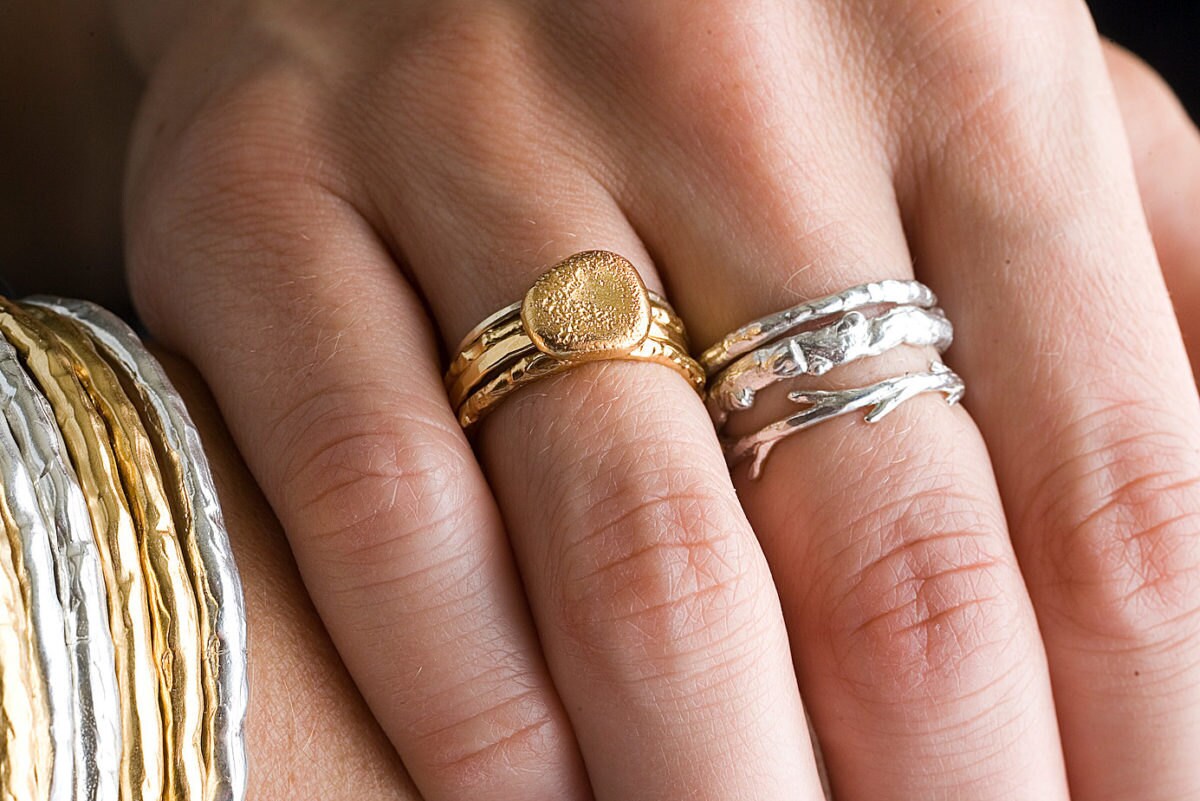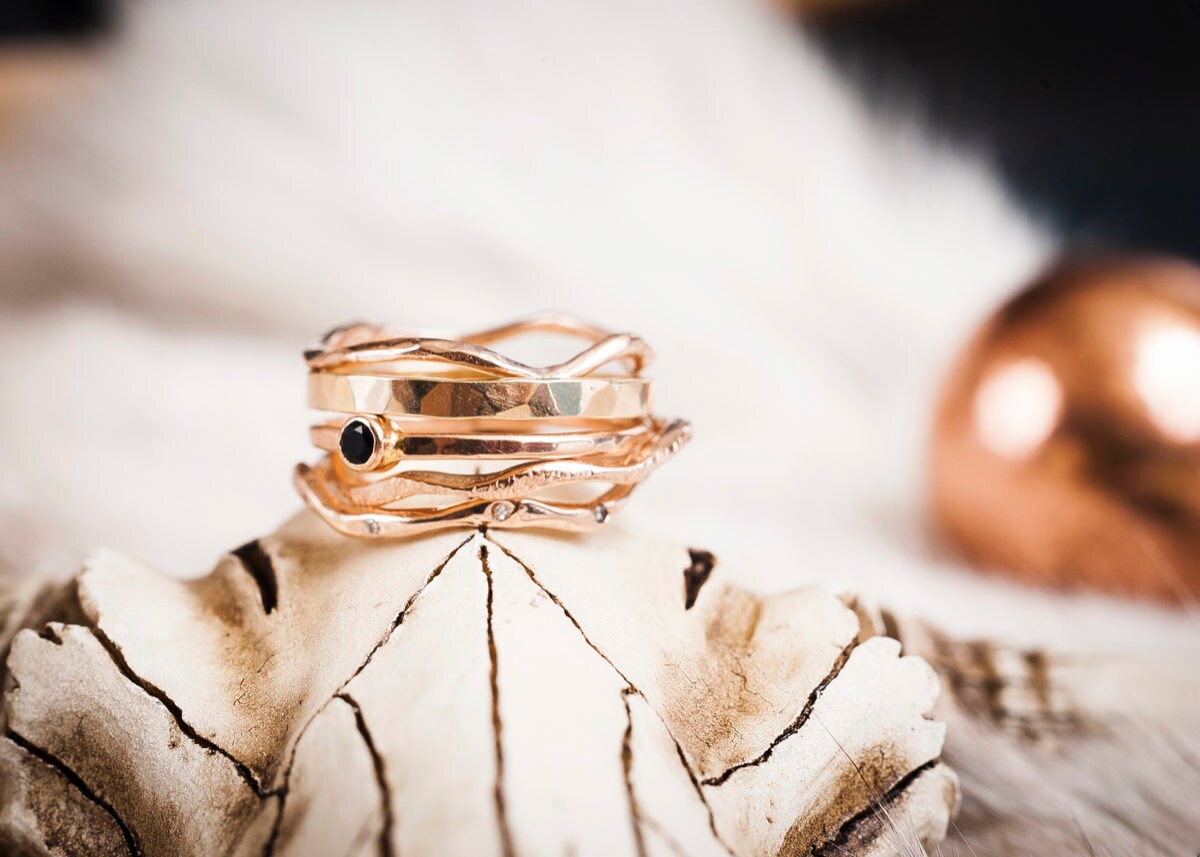 Clarissa%20Schneider
For the serious ring collector, it's all about composing an elegant stack. What are your best tips for pairing jewelry to create a cohesive look?
We often have customers who have an engagement ring and want bands to pair with it, so we work together to create a stack that complements their current ring. We always mix metals, and a lot of our pieces are great for layering. I like to pair simple rings with those that have more complex textures.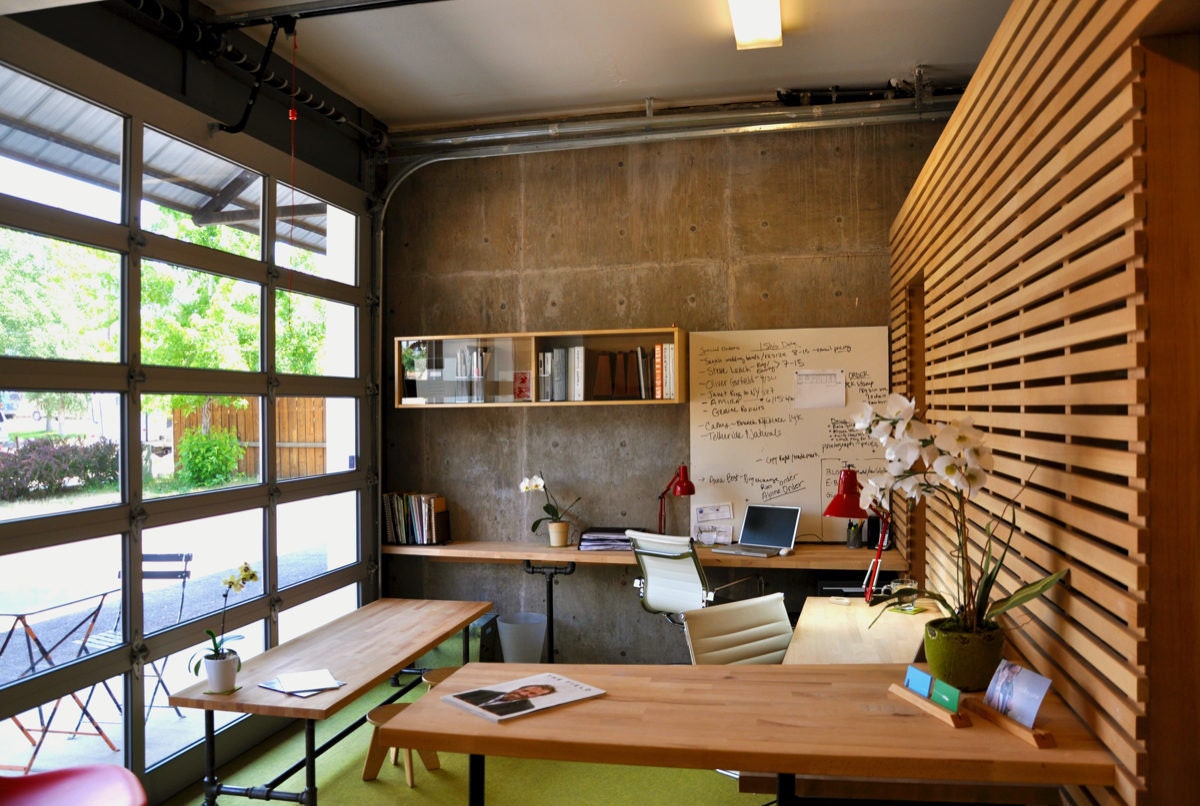 %3Ca%20href%3D%22http%3A%2F%2Fwww.brentmossphoto.com%2F%22%3EBrent%20Moss%3C%2Fa%3E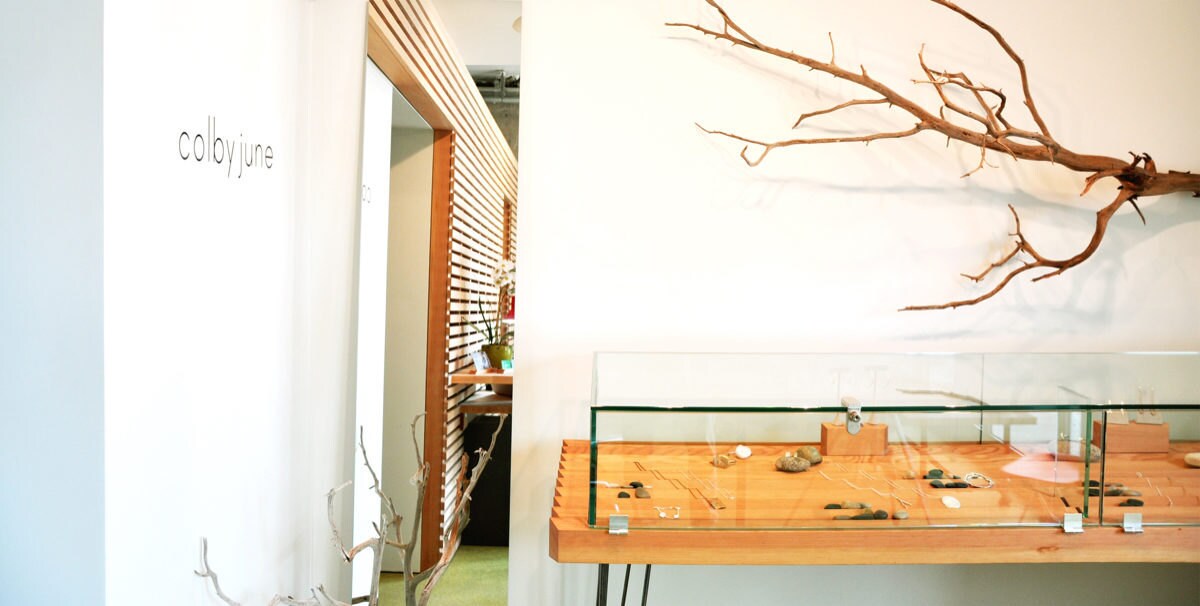 %3Ca%20href%3D%22http%3A%2F%2Fwww.brentmossphoto.com%2F%22%3EBrent%20Moss%3C%2Fa%3E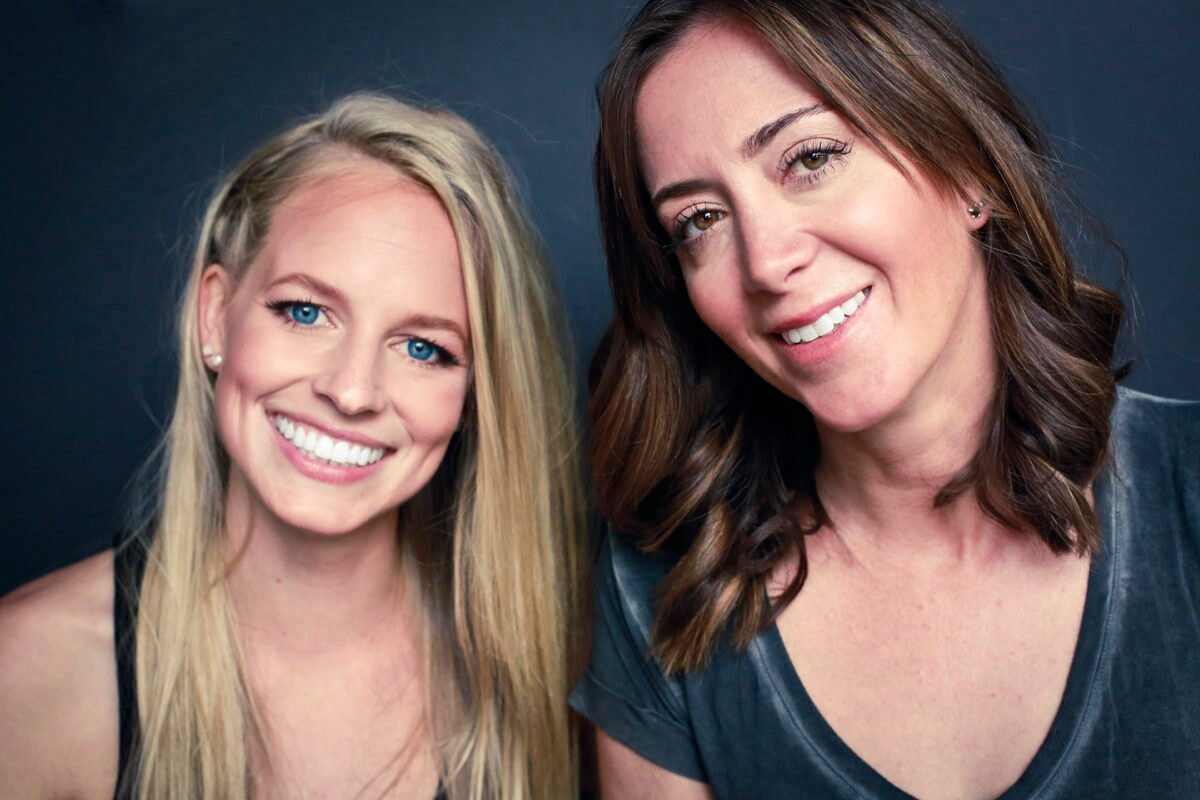 Clarissa%20Schneider
What are some of the most exciting moments or proudest achievements of your creative career thus far?
The most exciting moment was probably when I was making enough money to hire someone to help me. I was really proud of that. It can be really challenging to get to that point. A few years ago, Anthropologie picked up a ring set of mine and that was a big turning point for my business. That felt really good.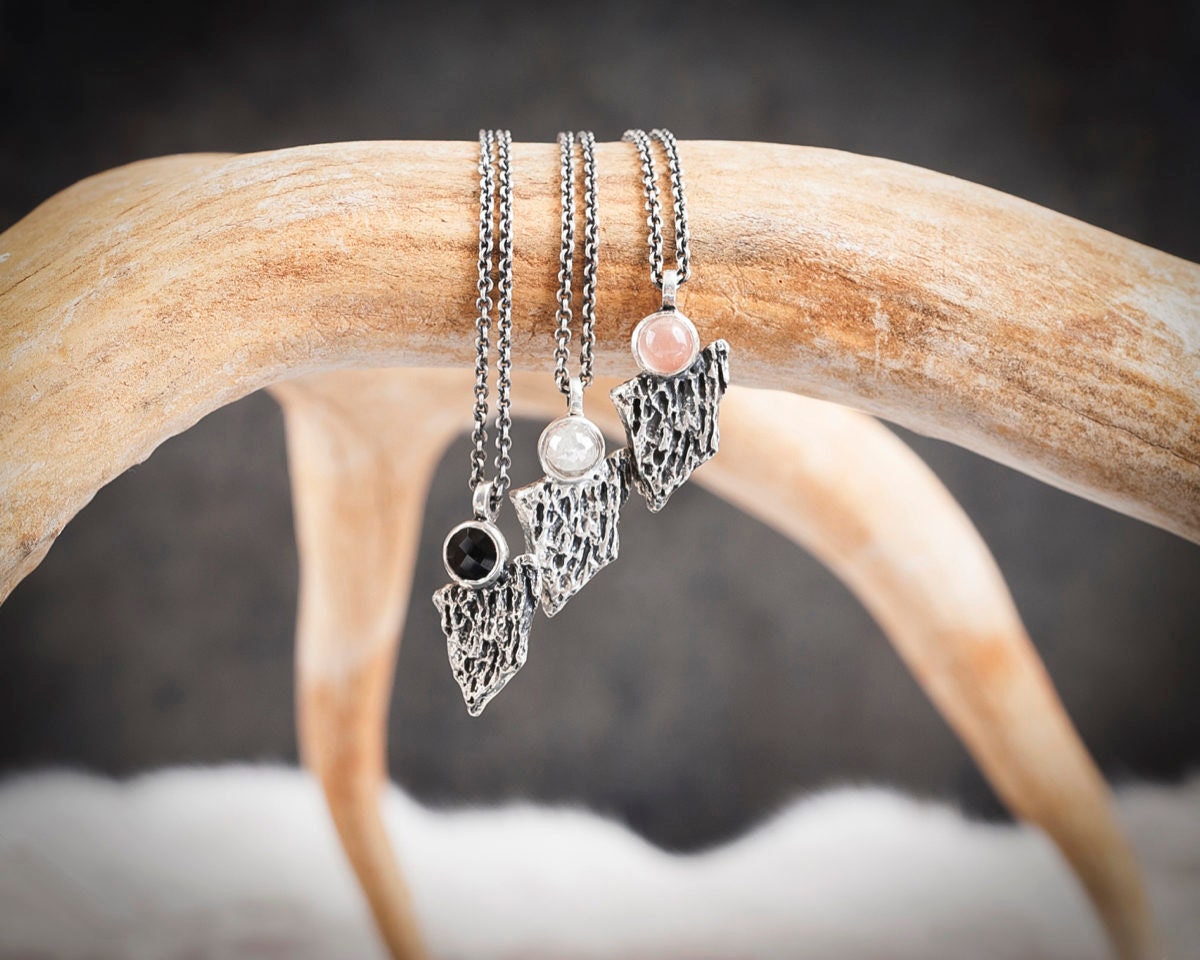 Clarissa%20Schneider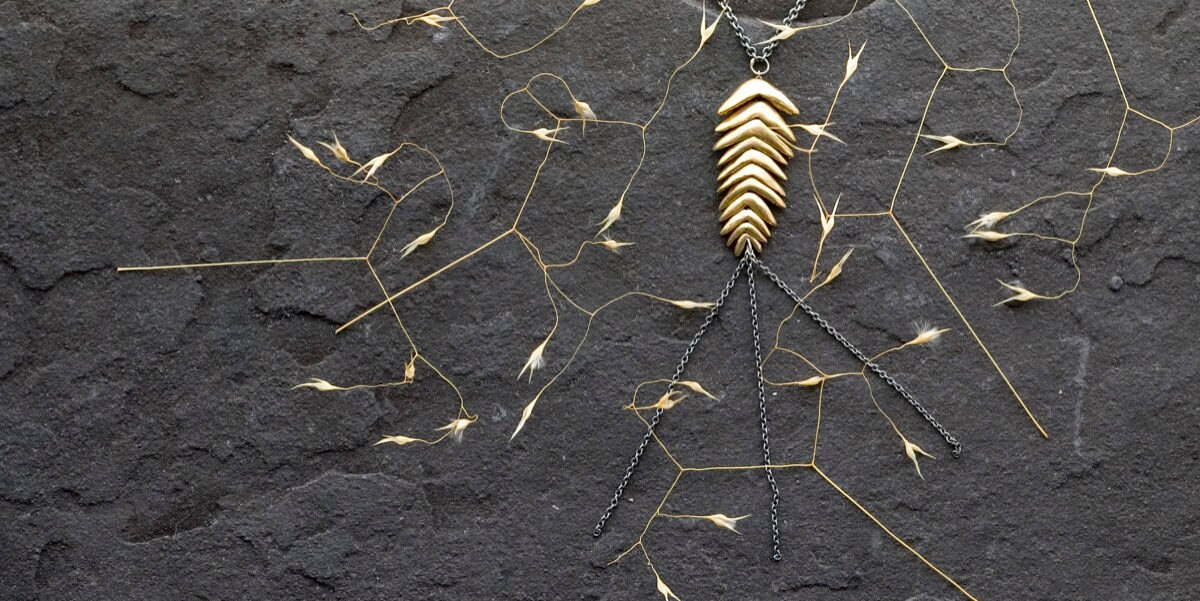 Clarissa%20Schneider
What's on the horizon for Colby June?
We're creating a new collection — I can't share any details yet, but we're hoping to launch it in May. Amanda and I are going to the Tucson Gem Show and we're planning to incorporate more gems into the line; this hasn't been my focus in the past, so that's exciting. We're also focused on wholesale relationships and expanding the business as my kids get older. I'm really happy with where the business is right now, and I feel pretty proud that I can have a job I love so much that's also working out financially.
Keep up with Colby June Jewelry on Instagram and Facebook.
Photos courtesy of Colby June Jewelry.