by Etsy Staff
Designer Kasia Wisniewski creates nature-inspired jewelry and accessories with a 3D printer.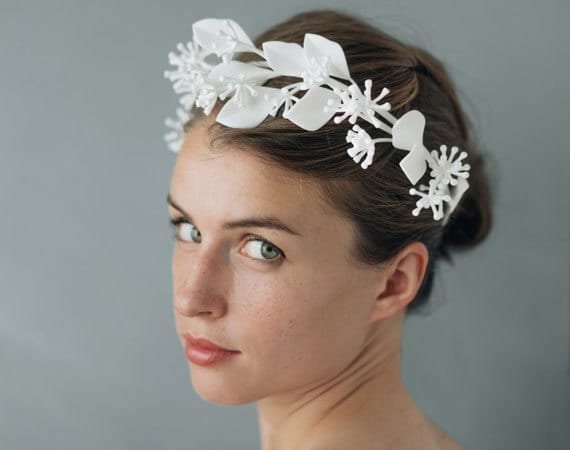 Kasia Wisniewski is the Milwaukee-born, Brooklyn-based creator behind the jewelry and accessories line,
Collected Edition
. After moving to New York 10 years ago to study fashion, she worked in the bridal industry – including designing at Vera Wang – before turning her focus to her current line, which combines new technologies like 3D printing with more traditional techniques like casting. The result? Timeless, romantic accessories that are, as Kasia says, "made by hand and machine." We got in touch to learn more about Kasia and her work.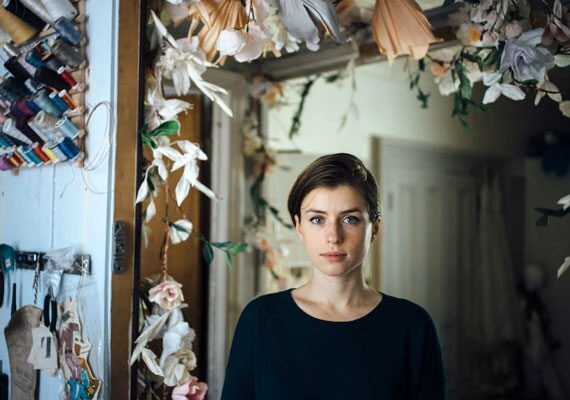 How did you get into 3D printing? I have a really strong background in construction and making dresses, but I always had this impulse to make jewelry, too. When I was getting married, I was making all of the clothes for the wedding – bridesmaid dresses, bridal gown – and I really, really wanted to make a headpiece for myself. My husband actually designed and 3D-printed my engagement ring; he suggested that I take another look at 3D printing to make my headpiece. I had tried to play with 3D printing a few times over the preceding years, but it never really quite clicked. For the wedding I just had to buckle down – I had a time frame! That's when I made the first iteration of my
broken arrow headpiece
. I really loved the process, and I got addicted.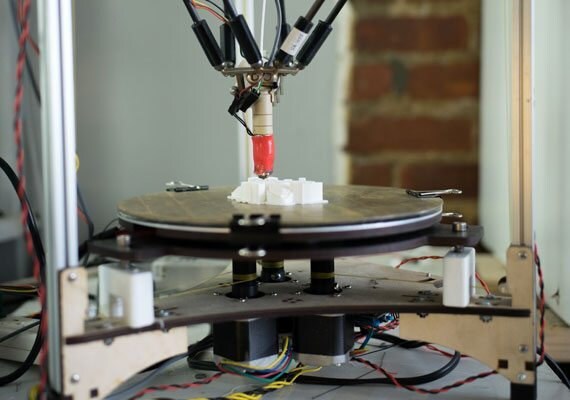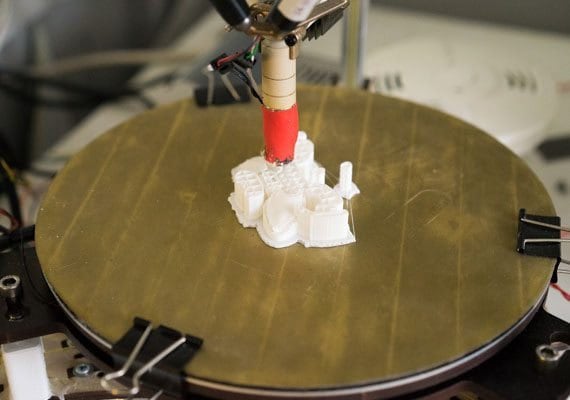 Your work really broadens the idea of what can be made with a 3D printer. It's especially interesting that so many of the pieces are flowers or really delicate items found in nature, made using a computer. Can you talk about that juxtaposition, and how those two things work together? I really try to make work that doesn't look like it's 3D printed. My absolute favorite thing is when someone says to me, "I had no idea you could 3D print something like that!" A lot of people associate a certain aesthetic, or a certain visual language, with 3D printing. Although I think those objects are great and beautiful, they didn't speak to me as a designer. So, the most important thing to me when I started exploring this medium is that I didn't have to change my point of view as a designer to fit the medium, I wanted to make sure the medium could just fit what my point of view already was. In terms of the juxtaposition, I think there's something really interesting and compelling about using digital technology to mirror nature. It's really easy to make something on the computer that's perfect; it's a much more interesting challenge to capture what makes flowers so beautiful, which is their imperfections. Like the Japanese concept of wabi-sabi.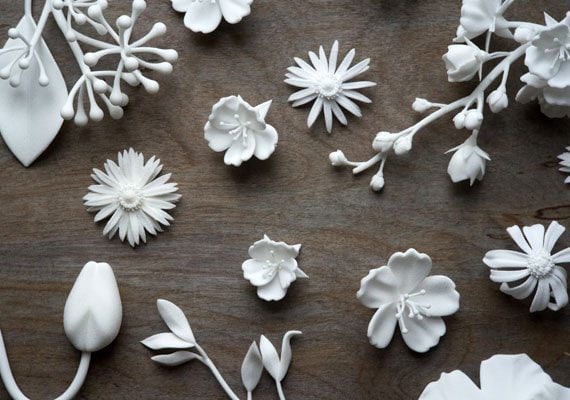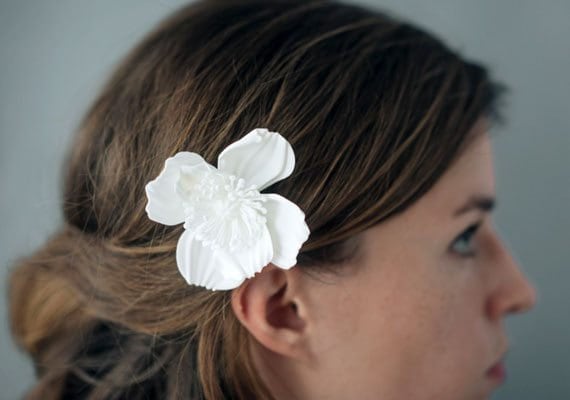 What inspires you? A lot of my inspiration comes from looking at how flowers have been used in art throughout history – like the way the Victorians assigned very specific meanings to every single flower, and the idea of hidden messages within bouquets. I think that's such an interesting concept. Clearly, humans have such an incredibly personal relationship with plants and with nature, and that's something that I want to continue to explore. Also, on a personal note: I adore flowers, but I have such a black thumb. I kill every single plant that comes into my home, so this is a way to pay homage and get close and intimate with flowers, but not risk killing them!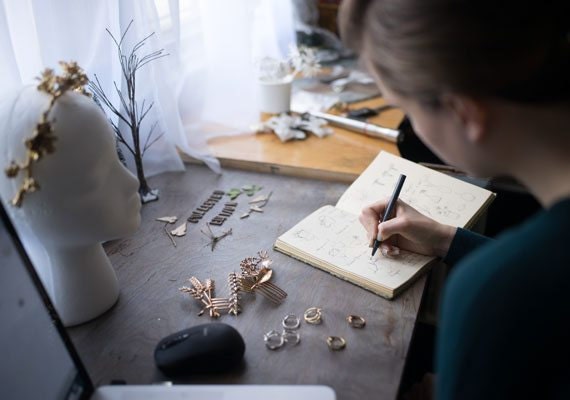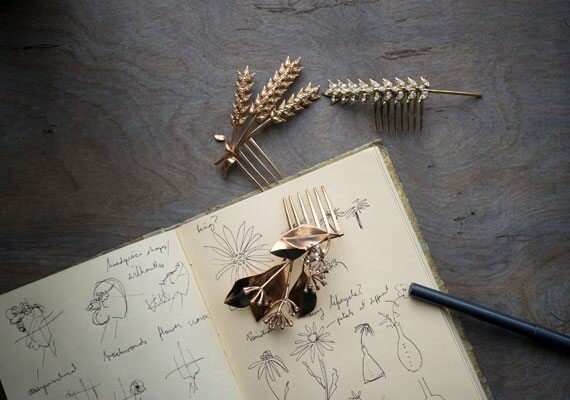 How does an item go from an idea in your brain to a beautiful finished piece? I always start with sketches by hand, whether it's a really basic concept or something that's a little more complex. It's always a good idea to plan out what you're doing first, especially with 3D modeling, because you really have to go in with a plan and figure out how everything is made. With my flowers, if I have the opportunity to have a real flower in front of me, that's so much better, because you're kind of dissecting these things in a way. You're figuring out how things are connected – how the petals form, the bud – it's a very complex thing, and I want to be as true to that and honor that as much as I can. After sketching, I start making each individual component in a 3D-modeling program, and then combine them to create a composition, adding leaves and stems. Usually at that point I'll do an initial print in nylon to check my details. Sometimes I'll do this on the 3D printer that I have at home; other times, if it's a more complex design, I'll send it out to be printed. Once I've reached a point where I'm happy with the design, that's when I'll go in and add things like bindings and combs. Then I'll make any other last aesthetic revisions and send it to print in wax. From there, pieces are cast using the traditional lost wax method, and then either tumbled or polished by hand before they are ready to be sent out. It's a pretty complex process that makes use of both new technologies and some classic manufacturing processes, like casting. It's made by hand and machine, which is what I like to say about all of my work.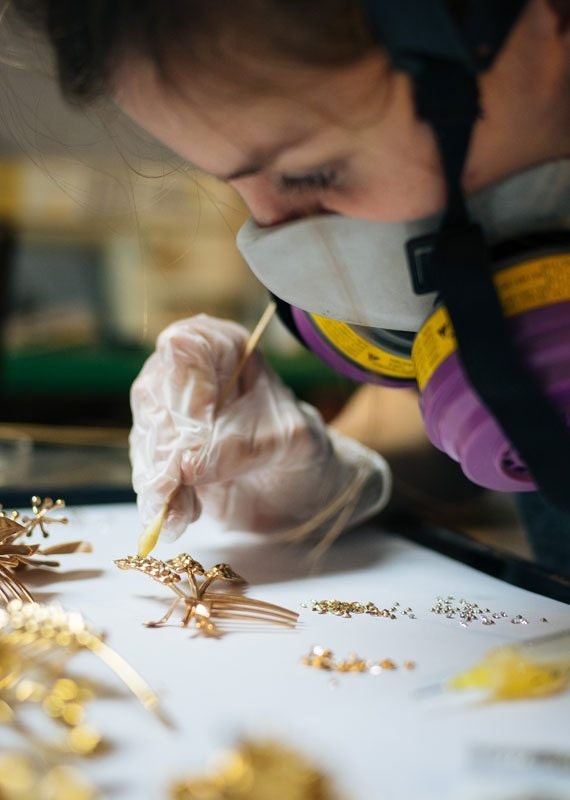 What was your career like before Collected Edition? When I graduated from school, and even while I was in school, I worked for Vera Wang as a bridal designer. I was so drawn to bridal because it's one of the last areas of fashion that's still commercially viable where you can explore the fantasy of fashion: gorgeous gowns, beautiful embroidery, and these really intricate details. Another thing that drew me to bridal is that there's something really romantic about the idea of a bridal gown in a woman's life. For most people, it's the garment that they'll remember the most in their entire lifetime; their kids will know what it looks like, their grandkids will know what it looks like, and it's something that's really treasured. As a designer, the idea that this thing you make plays such an important role in someone's life – you'll likely never meet the person, but yet, you have such an effect on their life. I was working full time until about 2013, and then from 2013 to 2015 was doing Collected Edition, as well as freelancing. Now I'm really trying to keep my focus on developing Collected Edition into an even more complete line. Even though I'm not making as many dresses, I still try to encapsulate those ideas into my work – the accessories being just as precious as the gown. And sometimes even more: it's easier to pass down jewelry and headpieces than perhaps a dress – it's almost more timeless, which I think is really special.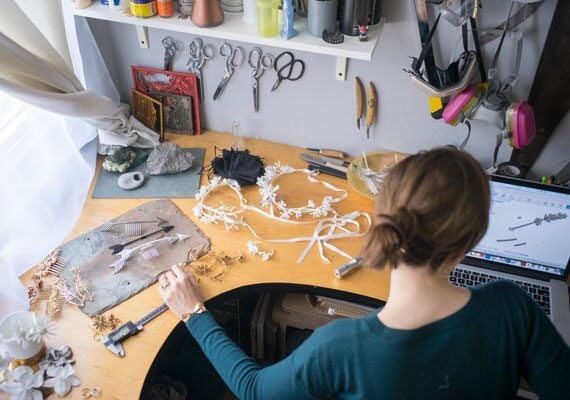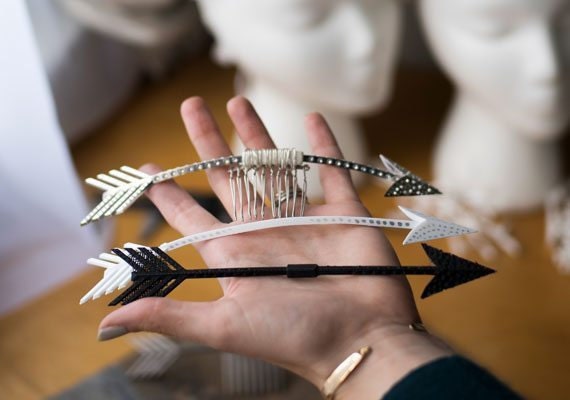 You mentioned the word "timeless" in relation to your work. How else would you describe your pieces? I'd say my work is really romantic, whimsical, delicate, and always unapologetically feminine.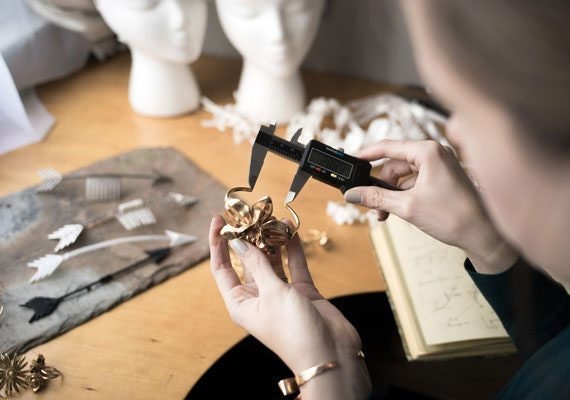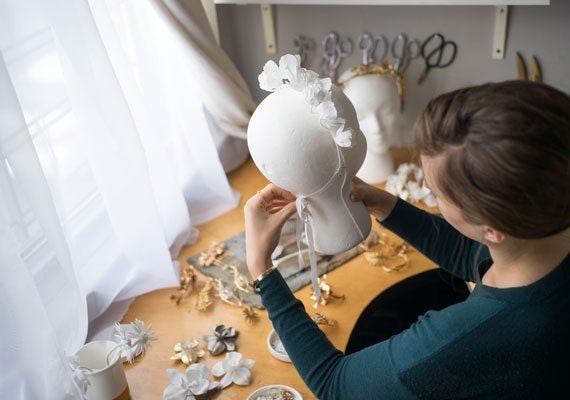 I love "unapologetically feminine." I think sometimes there's a stigma when you say something's really girly, or something looks really feminine – that's such a shame. That makes people think, "I can't be taken seriously if the work I make is girly or too feminine" – especially in 3D printing, which is still a pretty male-dominated field. There aren't enough female voices being expressed in 3D printing. I absolutely make sure that there's no question: I am proud to be making the work that I'm making, and I'm never going to apologize for the aesthetics that I work within.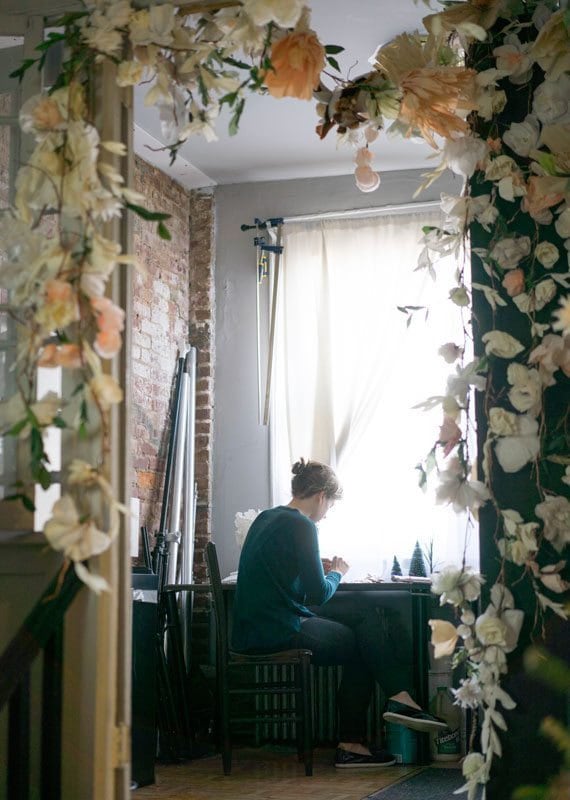 What do you think about trying to bring more women into 3D printing? Is that a goal or mission of yours? It's something I'm really excited about, and something I'm really passionate about. I am working on a 3D printing blog that just had its soft launch.
Check it out here
.
Thanks to Kasia for sharing her story with us!
Be sure to follow Kasia on Instagram for more behind-the-scenes snapshots.
All photographs by Collected Edition.