by Jackie Buddie
Barcelona-based Maria Fiter and Marco Migliorisi transform unwanted bits of newspaper and plastic into upcycled lamps and musical instrument cases.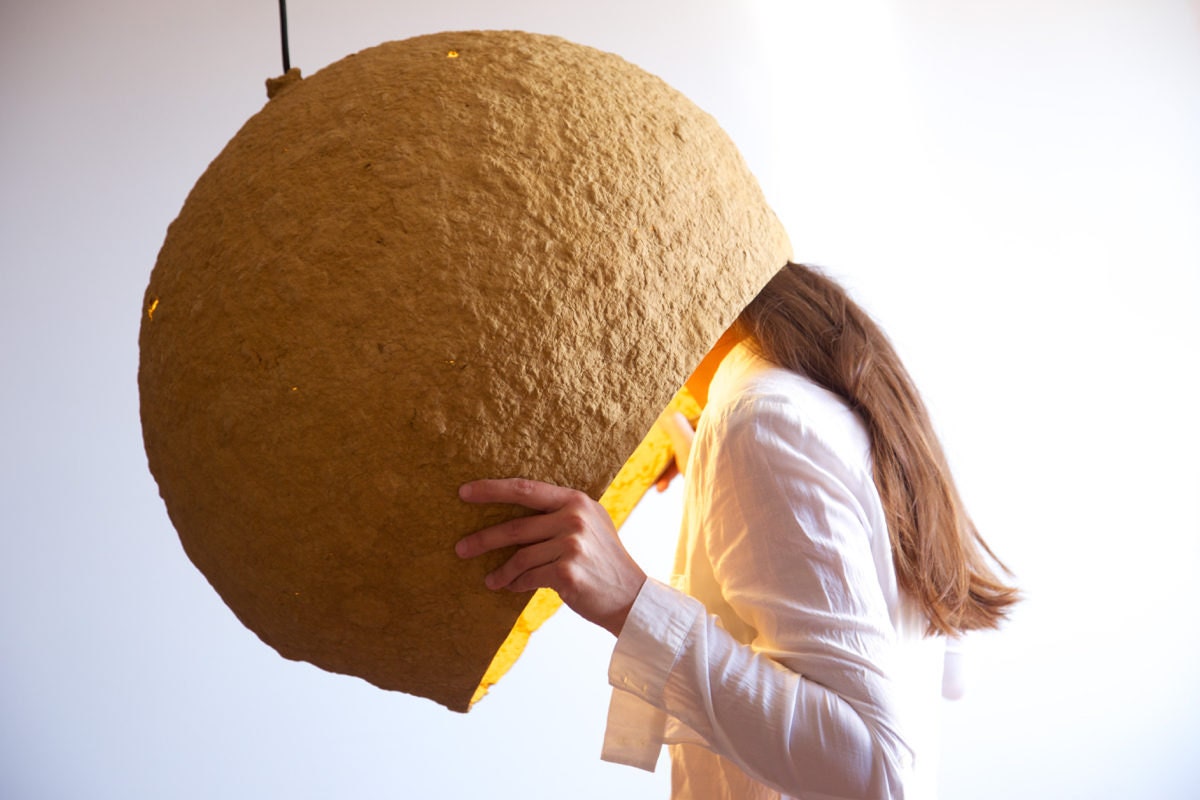 For Polish designer Maria Fiter and her partner, Marco Migliorisi, developing the inventive, eco-friendly objects of
Crea-Re Design
began with their own personal metamorphoses. In 2012, uninspired by their respective day jobs as a secretary and an Italian teacher, Maria and Marco packed up their desks and left Krakow, Poland, to study carpentry in the Canary Islands through the global 
Erasmus internship
 program. The experience gave new life and purpose to their work, and upon returning to Poland, they began designing functional art that could, in turn, give new life to old materials. This process of creation and regeneration became the heart of their business. Today, Maria and Marco belong to a studio in Barcelona, Spain, where they produce their signature designs alongside a community of other eco-minded artisans. Each has their own focus—Maria designs modern, minimalist
lighting
using reclaimed wood and paper maché, while Marco sews colorful 
instrument bags
 from discarded truck tarpaulins and other upcycled odds and ends—but the goal, and the reward, is the same for both: "creating something of your own, from beginning to end."
Read on to learn more about how Maria and Marco transform unwanted objects into art, and shop the collection.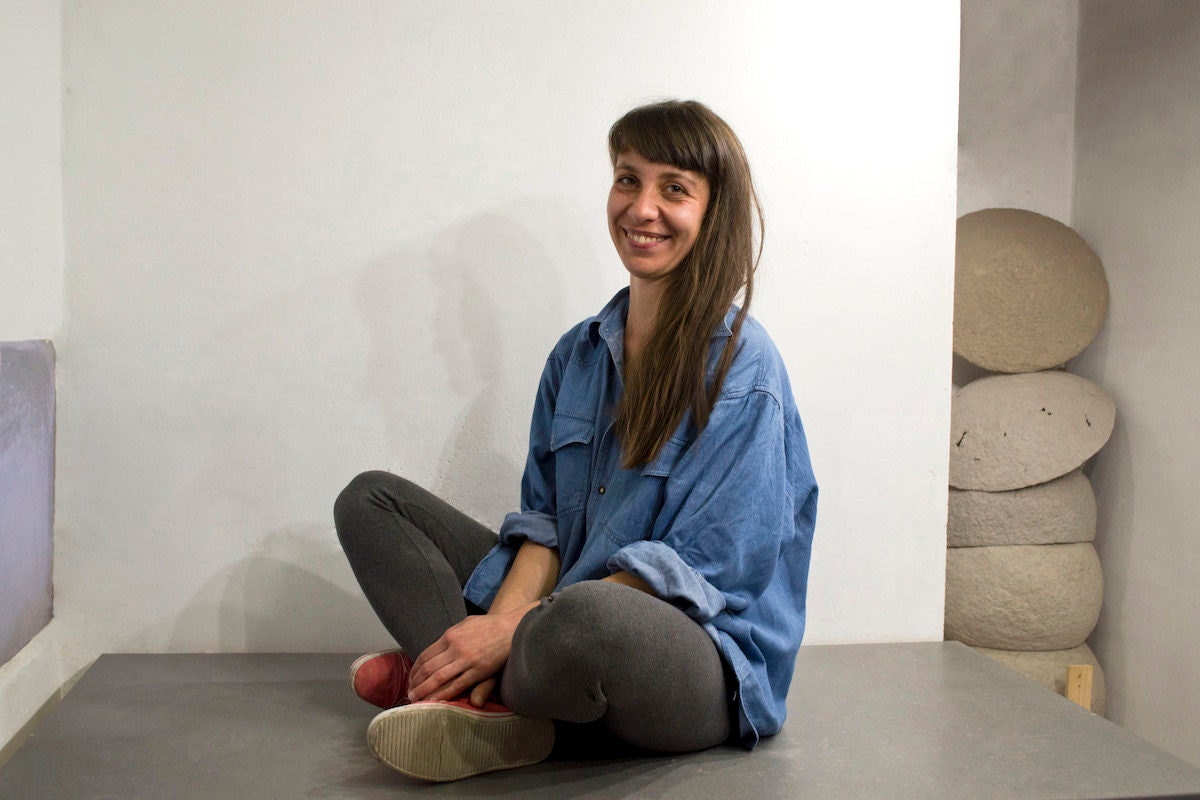 How did you go from studying carpentry to designing eco-friendly lighting?
I've always liked manual work—painting, sewing,
making furniture
. During the Erasmus internship, while working with wood, I realized that I really like lamps. The carpenter we were studying under, Carlos Alzola Jaén, wasn't so happy about my epiphany. He warned me, "wood and light is not a good combination." He didn't like the idea because wood can warp when it's next to a warm light bulb. But now we have LED bulbs, which don't use a lot of energy and aren't very warm, so we can use them with wood.
When did paper maché enter the picture?
When I came back to Poland, I was thinking that I wanted to work with wood, but I knew that woodworking machines occupied a lot of space. So I was thinking about what else I could do connected with lighting, and I started to experiment with paper maché. I wanted to be eco-friendly, and when I learned that paper maché can be made out of newspaper I was very happy that I could reuse what people were throwing away. Today I collect newspapers from bars and from friends; they know what I do, so they're always leaving newspapers for me. It's great when you can reuse things that already exist and give them a second life.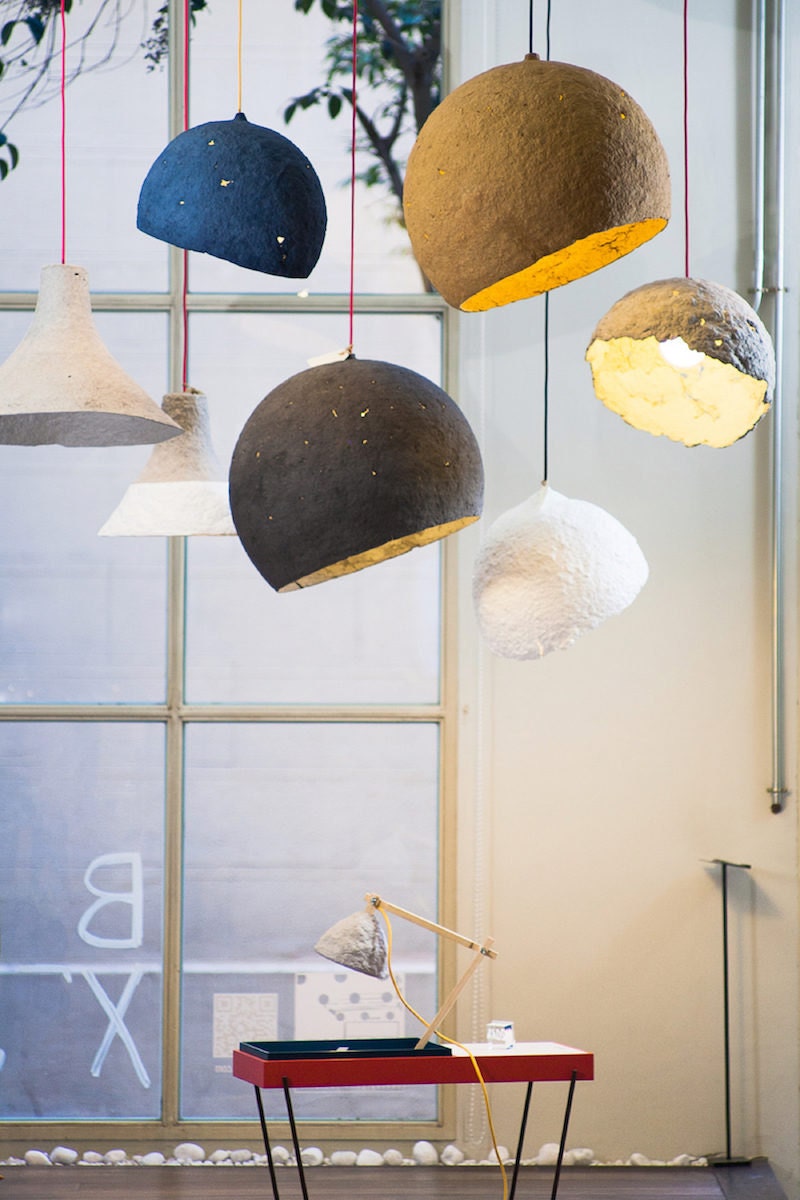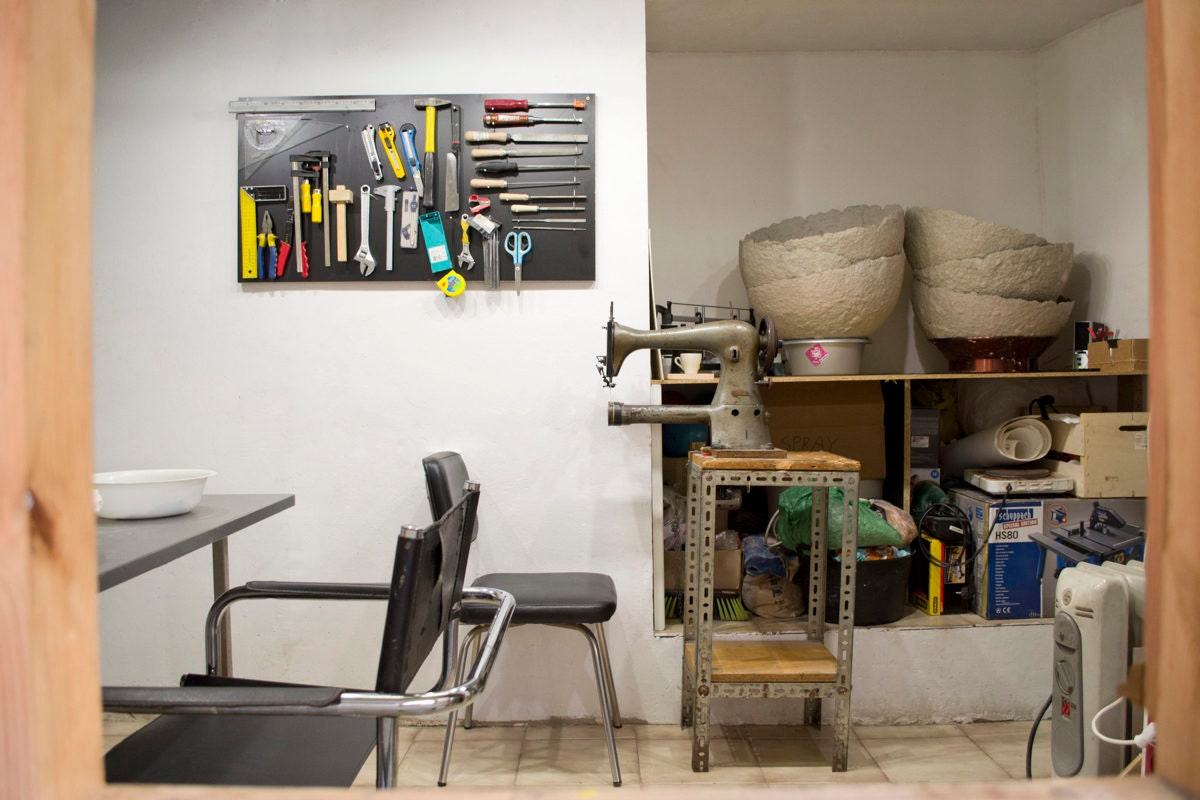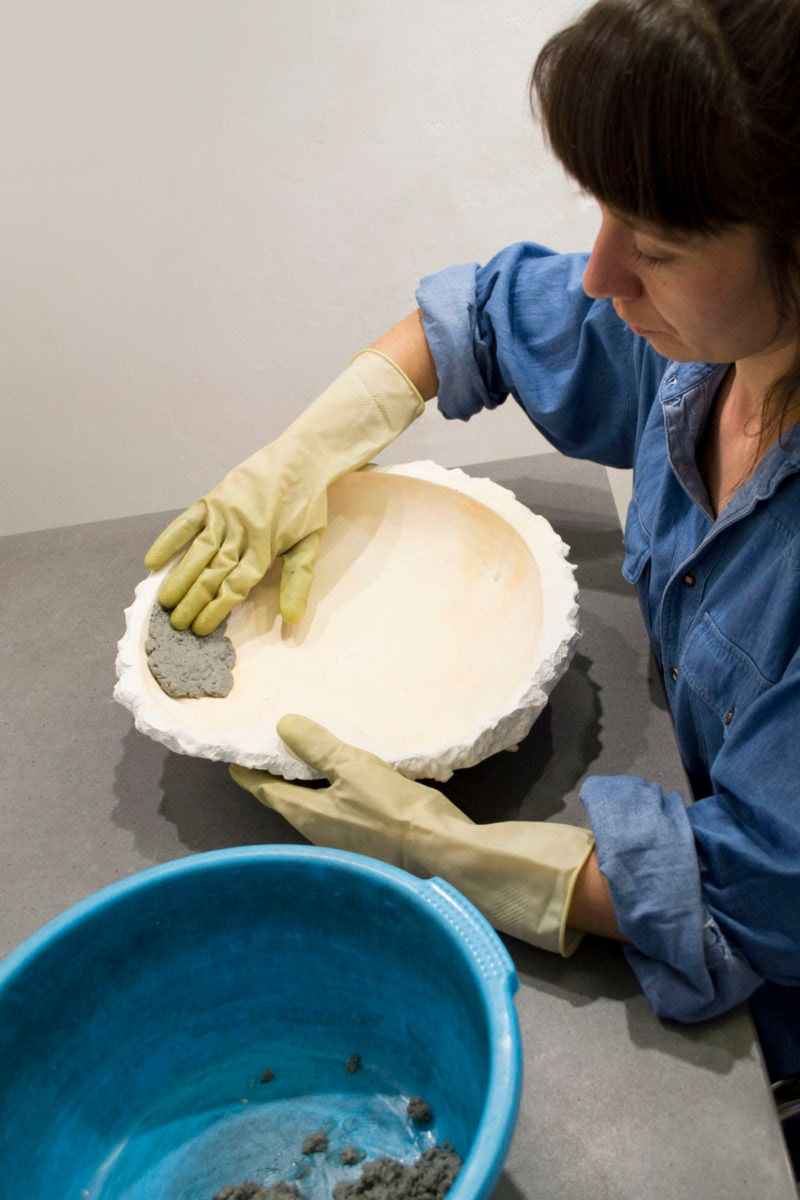 Can you tell us a bit more about the other materials you use?
I use cellulose glue, which is eco-friendly, and beeswax for the wood. In the Canary Islands, Carlos made his own wax to coat the furniture, and he showed me how to do it too. I even made it myself once, but I ran out very quickly. Now I use normal beeswax that I buy in a shop.
What about Marco? What materials does he use to make his bags?
He upcycles durable materials like bike tire tubes, paragliding wires, car seat belts, and truck tarpaulins—that big plastic stuff that covers the backs of trucks. He also uses publicity banners, and some of the local museums here in Barcelona have agreed to give us the leftover advertising materials from their exhibitions. They even bring them to our workshop, which is like heaven.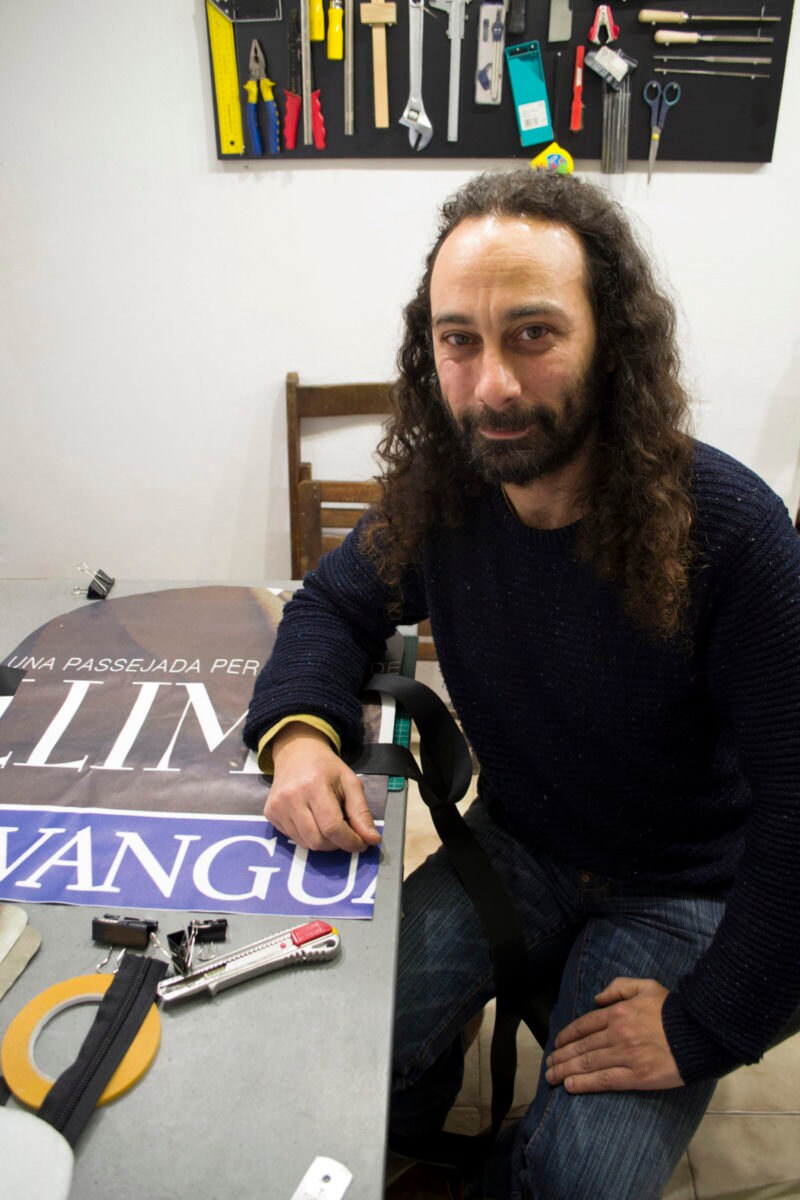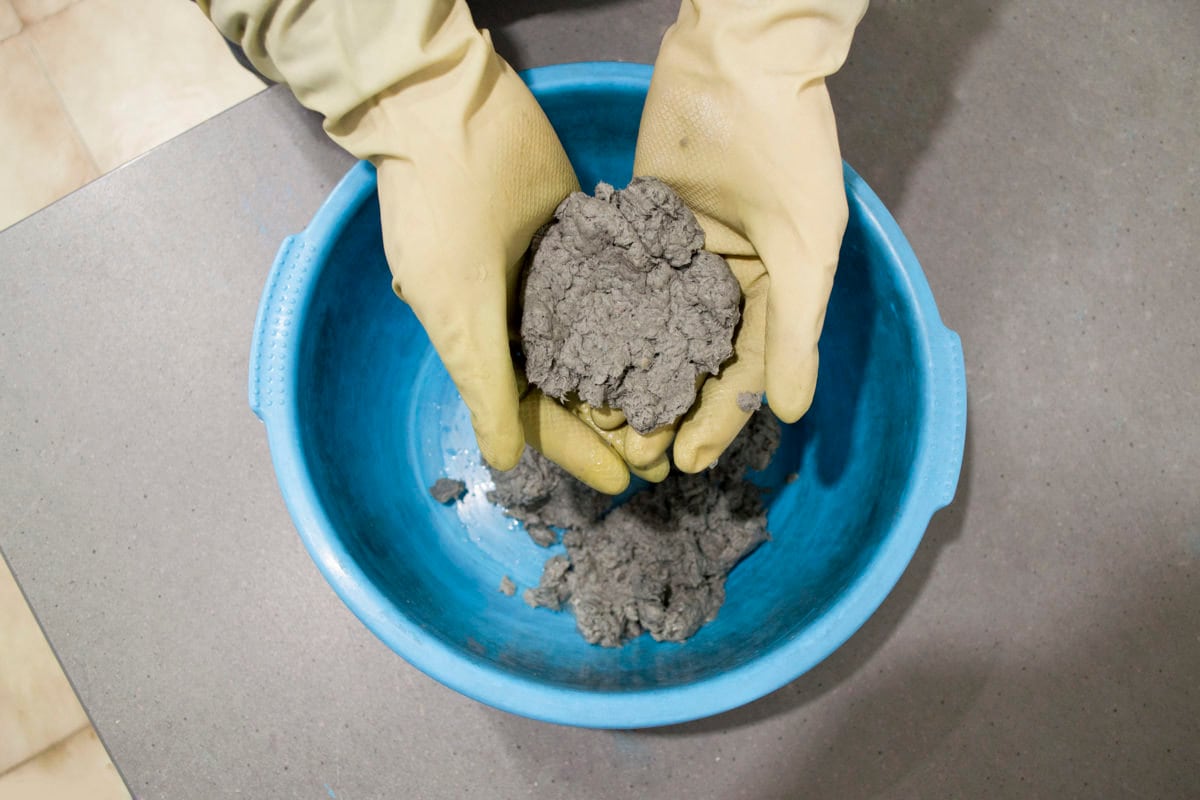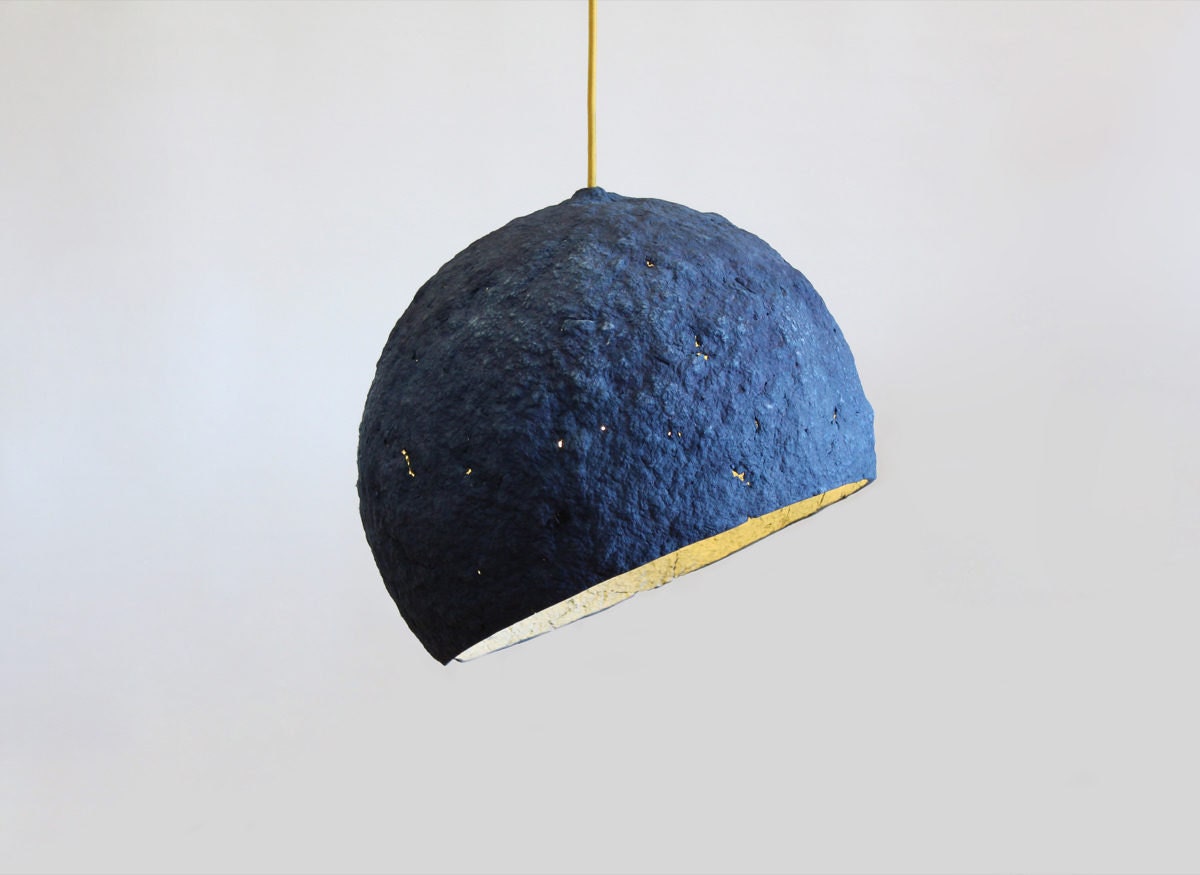 When you're creating a lamp, how do you go from an idea to a finished product?
First I think about what I could make and I start doing some sketches. Once I know the shape I want, I think about which mold would serve me best. I use different kinds of molds: Some are balloons, some are cardboard, some are made with funnels, and one lamp, the
Metamorfozis
, is made from a Coke bottle mold. I'm experimenting with another technique now, too. It's a bit like sculpture, because I make the shapes in clay, rather than paper maché. I call them "morphs"; they're anthropomorphic shapes that resemble a real living thing, but you cannot say exactly what.
What do you like best about your creation process?
With paper maché, you need to wait for the lamp to dry, and it usually takes somewhere between a week to two weeks before you can remove the mold. With new lamps you're always like, "Dry faster, dry faster!" Every day I'll look at the lamp and touch it to see if it's still wet. But the moment I take it out of the mold and see that it's good, I'm so happy.
 Do you have an imaginary customer in mind that you're designing for?
I think about people who like natural materials, like paper or wood. That's the kind of person I am; I like these materials in my home, too. I also think about making things that are quite
simple in design
. So, for example, with 
Metamorfozis
 desk lamps, the wood has only two dimensions. I take two pieces of wood, cut them in a few places, and then finish it with sandpaper.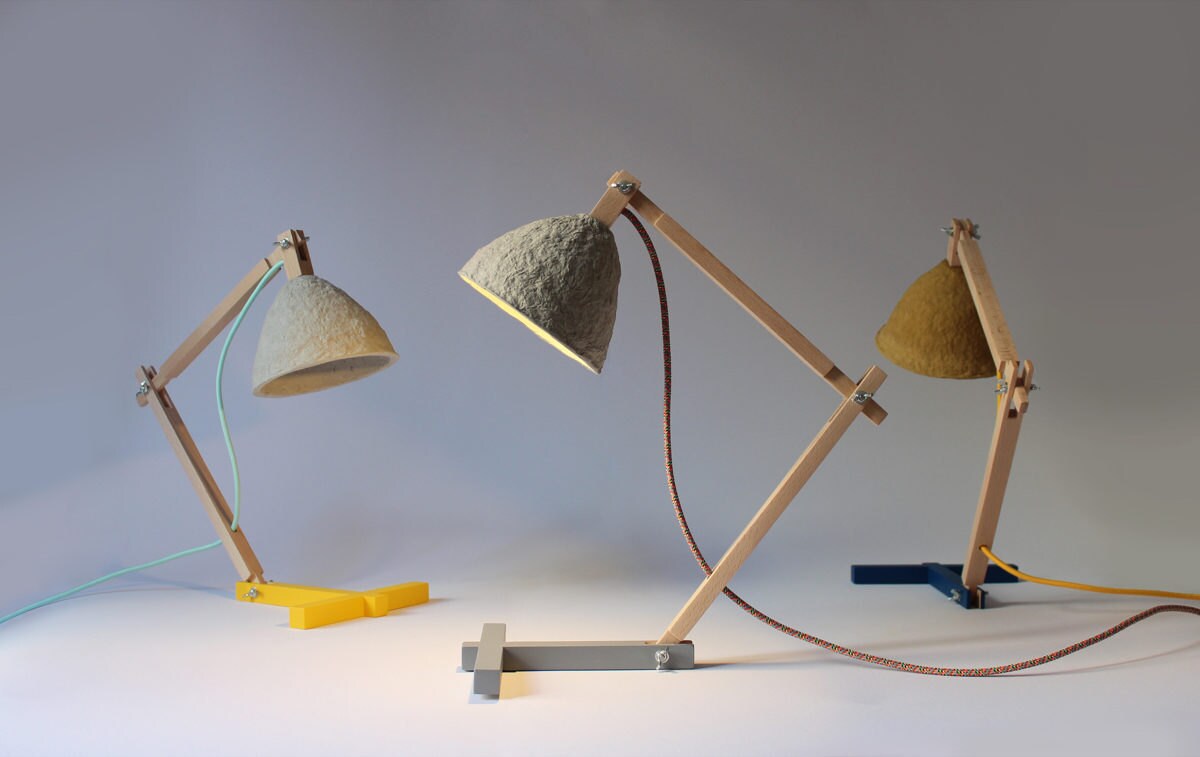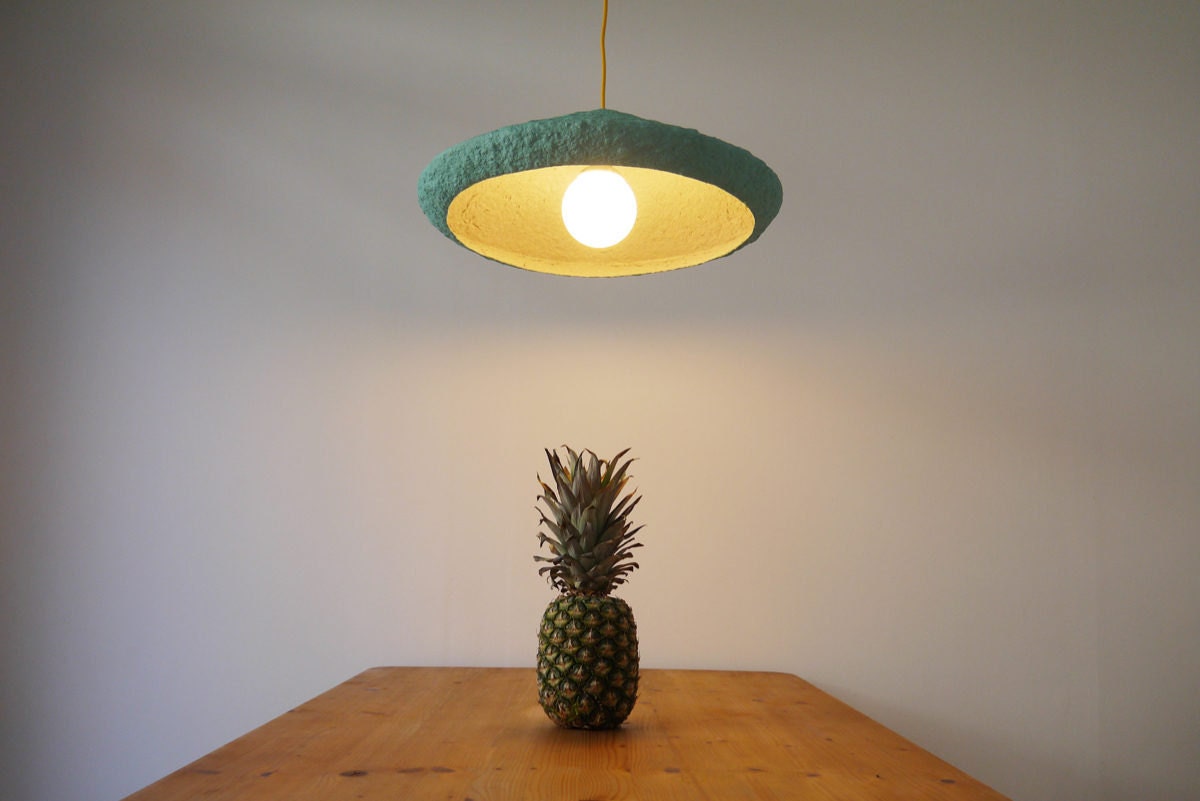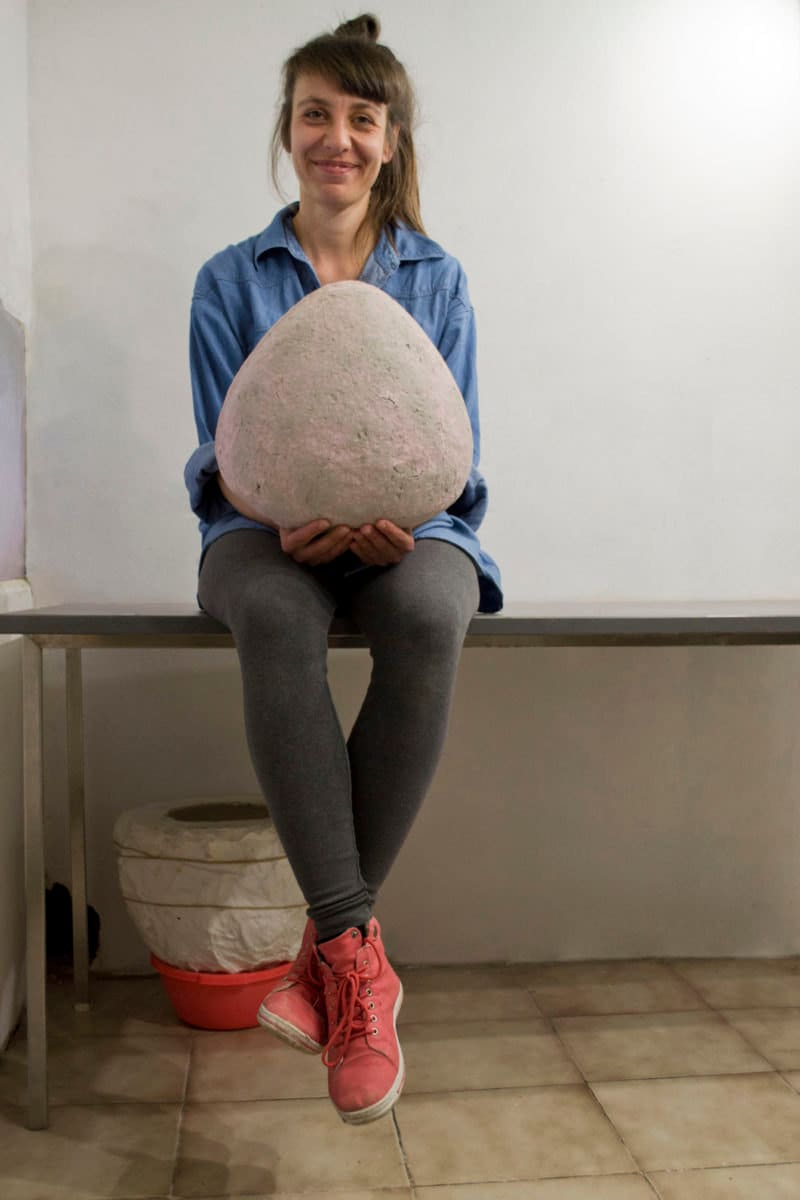 What's your workspace like?
It's not so big. I'm in a studio with like ten other people—they work with wood and with metal, and many of them also make recycled objects. It's nice because every time I have a problem there's someone I can ask for advice. I'm very lucky to have this place. When I have a lot to do, I go into the workshop every day. But I like it—because this is my passion, I don't see it as work.
That's the dream, right? To have a job that doesn't feel like a job?
Yeah, I think that is a dream for everyone. The thing is to ask yourself what you really want to do, and if it makes you happy. And even if somebody wants to do something, sometimes we still need a kick from life. Usually it's when you feel that nothing worse can happen—then you decide to change. I decided to give it a try, and now I'm here: I'm actually a designer. I'm a professional.
Follow Crea-Re Studio on Instagram, Facebook, Twitter and Pinterest.
Photographs by Crea-Re Design.