by Katie Hawley
From her Florida studio, Ukrainian designer Daria Miroshnychenko crafts colorful, wearable jewelry and accessories that celebrate the natural world.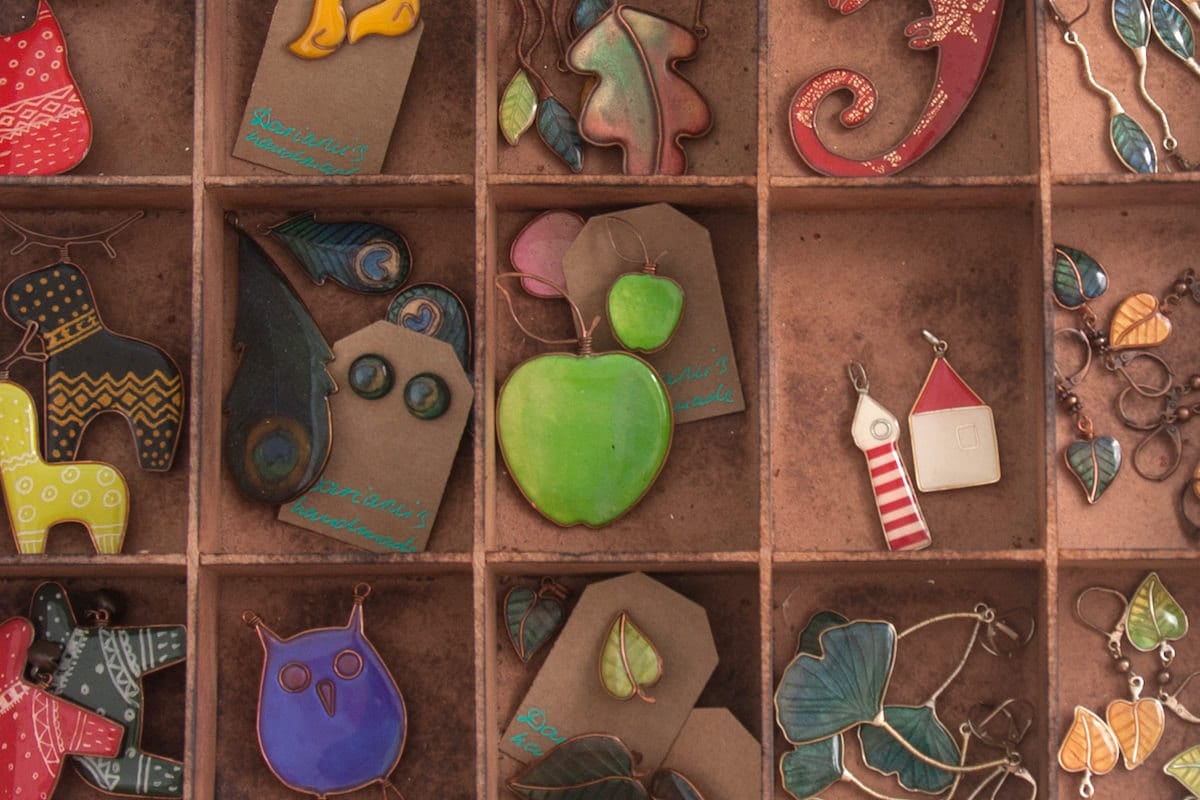 Daria Miroshnychenko grew up in Kiev, Ukraine, in a uniformly artistic household. With a knitting mother,
woodworker
father, and
ceramicist
brother, the jeweler behind
Dariami
was born with creativity in her blood. As a child, Daria learned to sew from her grandmothers and dabbled in creative pursuits ranging from sculpture to beading. "I've created things for as long as I can remember," she says. But despite her penchant (and genetic predisposition) for making, Daria ultimately pursued an academic career, earning her PhD in molecular biology and accepting a job in cancer research. "I was sure I would become a designer, but my path diverged." It wasn't until years later, while searching for fresh ideas to make a necklace for her wedding, that Daria stumbled across the medium that would become the basis for her
signature line of colorful jewelry
. "Somebody mentioned polymer clay," she recalls. "It wasn't possible to buy it in Ukraine at that time, but I was lucky to find some abroad." Thanks to the internet, Daria quickly learned the ins and outs of the material from a community of fellow makers. "From that moment on, polymer clay became my most-loved medium," she says. In 2010, on maternity leave following the birth of her daughter, Daria officially listed her 
plant- and animal-inspired jewelry
on Etsy, following in her family's footsteps and launching a creative venture all her own. "I can't deny that I was proud when my hobby became a business," she says.
Read on to learn about Daria's typical customer and to discover the charming story behind the early design that "went viral"—then shop the Dariami collection.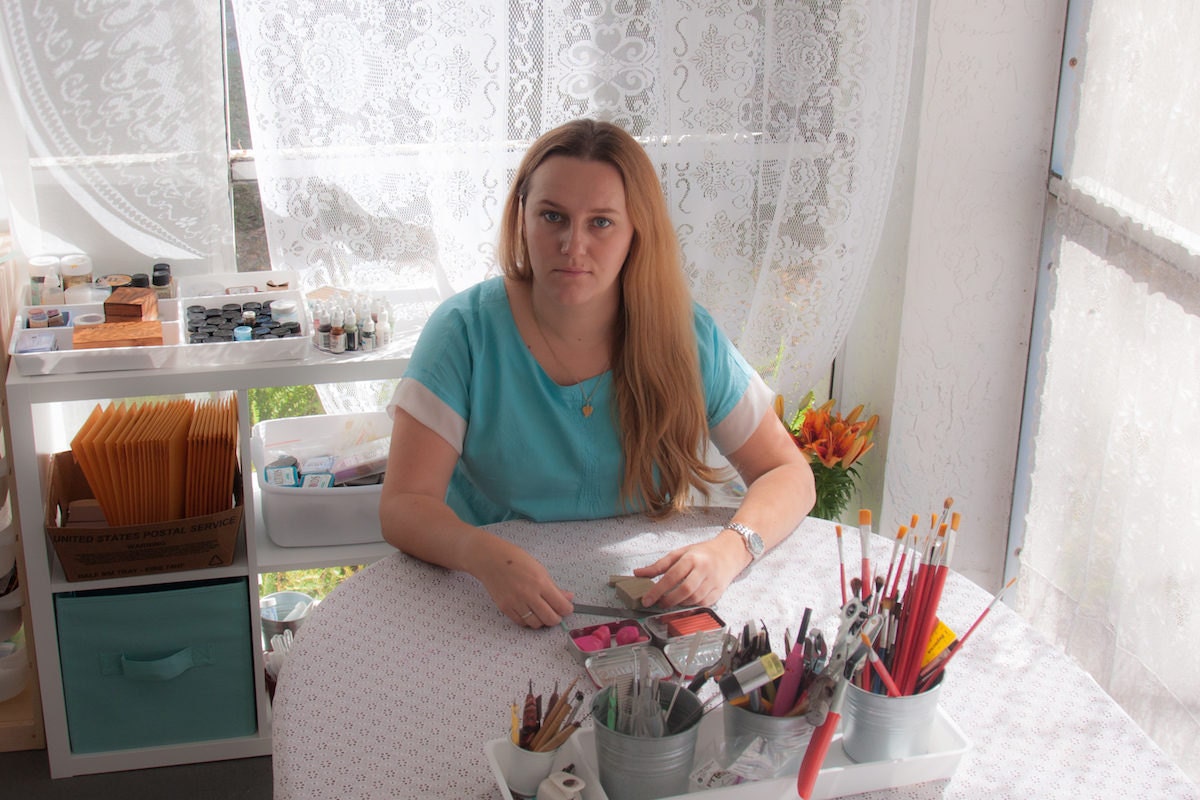 I first started selling my works occasionally at handmade fairs. Then I registered as an Etsy seller and began reading the
Seller Handbook
, but it took me almost a year to add my first item. Since then, I've started to think more about shop coherence, and about collections and seasons, so I've rearranged a lot of the items that I sell. Now, I don't sell everything that I make. For example, I adore
boho-style jewelry
, but it doesn't fit in with my shop's aesthetic, so I only make it for myself and for friends. Until I decide to open a boho jewelry shop, that is!
What's your workspace like?
We recently moved from Kiev to Tampa, Florida. I shipped a huge box of my tools and materials, but unfortunately I couldn't pack everything—there's not a ton of space. Right now I have only my most necessary tools: wirework tools, a pasta machine to roll out the polymer clay, and the most important tool of all, my oven. For a studio, I've been using the balcony in our apartment. I love the light, the fresh air, and the house plants—but summer in Florida gets too hot and humid, so soon I'll have to move inside to the living room.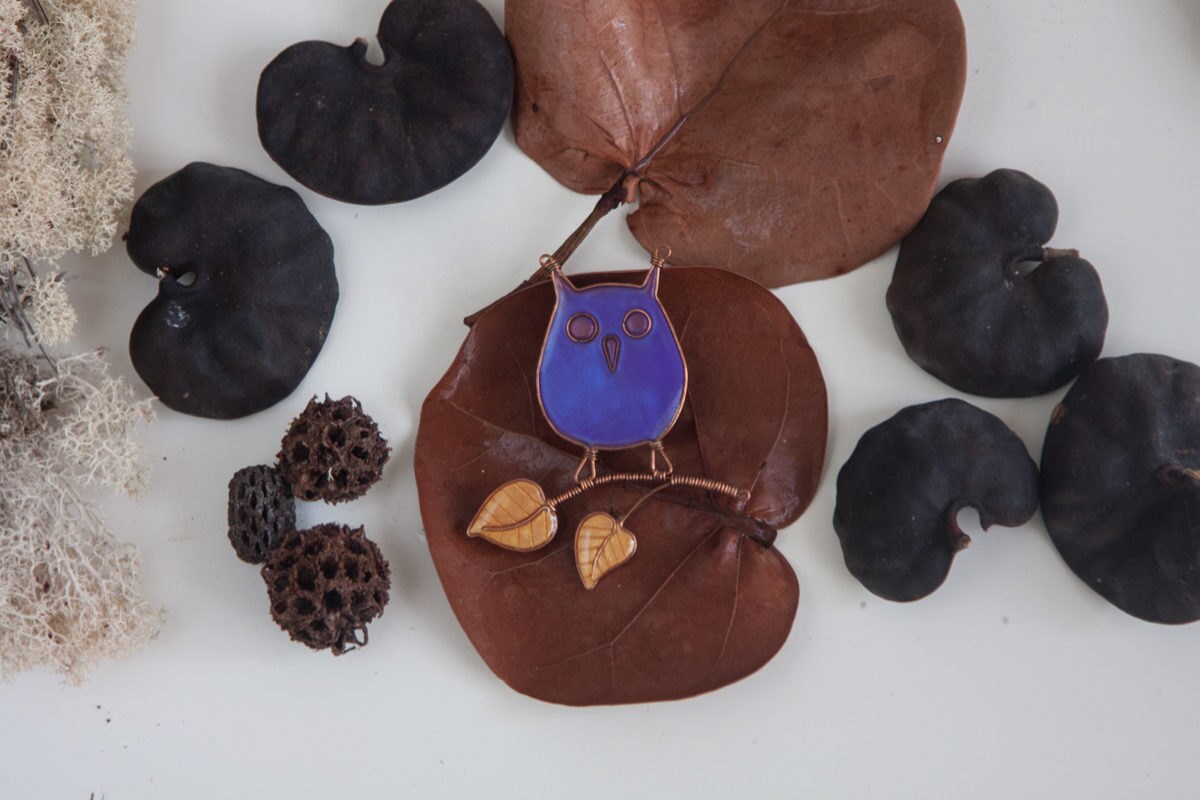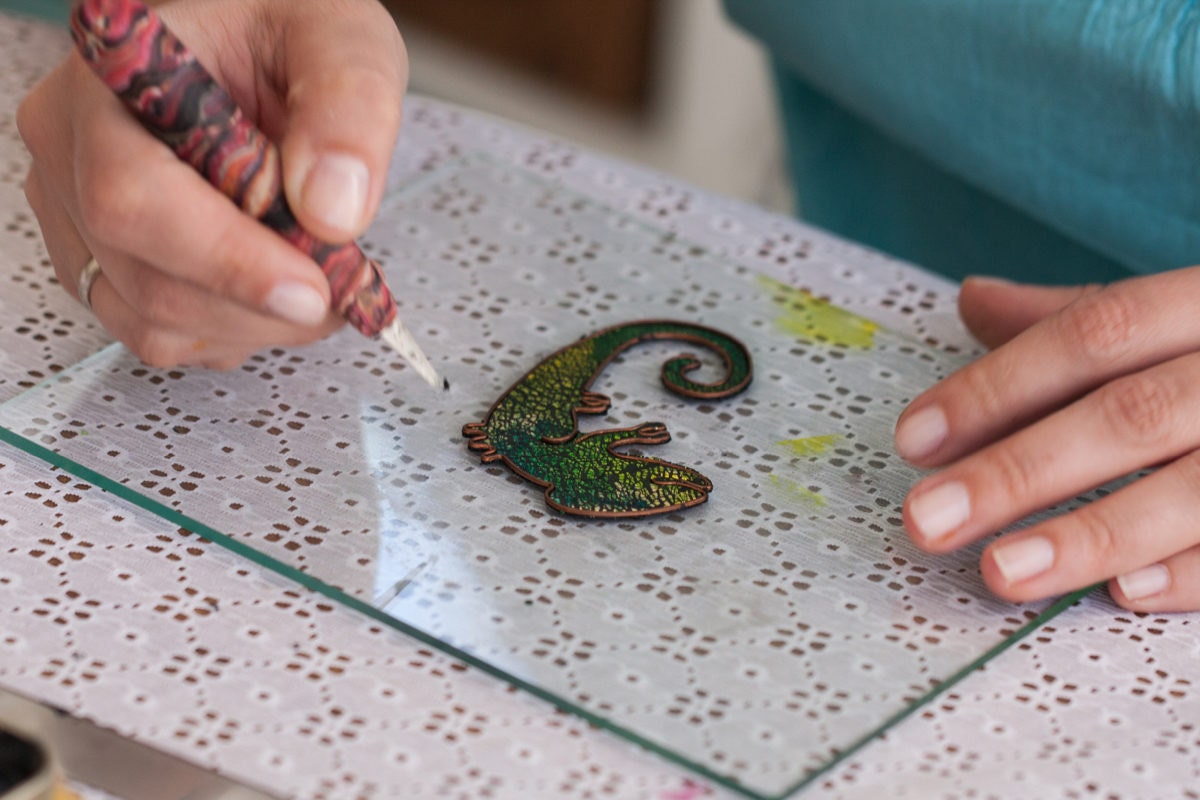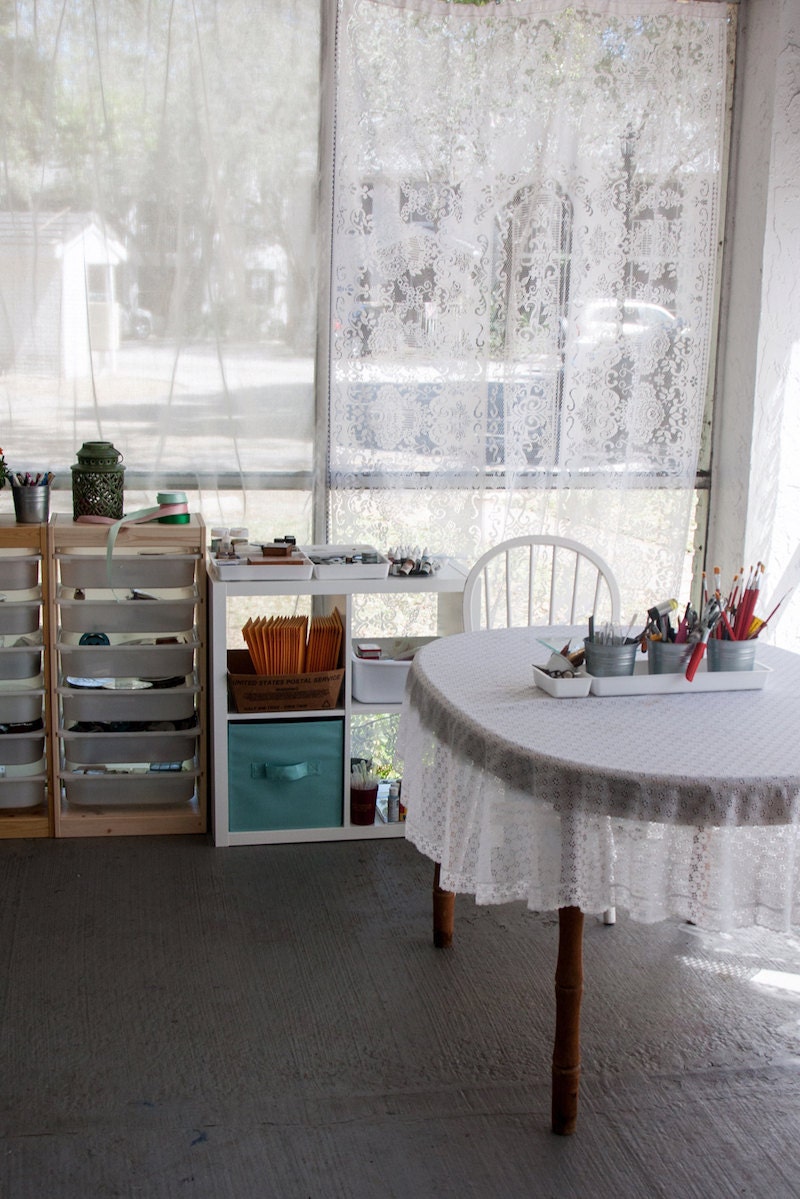 Can you walk me through the process of how you go from an idea to a finished product?
In the beginning I'll just have the idea of what animal or plant I want to use as the basis for my design. Then I draw several sketches to achieve best look and a continuous line, since I like to create my wire frames from a single piece of wire. After that, I experiment with different colors of polymer clay and various finishings, like ink, foil, or Pearl Ex powder, to figure out what looks best. My favorite part of the process is the sketching and experimenting with materials. I like drawing and improving details—that's my passion.
Do you have a typical customer that you keep in mind when you're designing?
My customer is a young woman who loves unusual accessories, creates her own style, and isn't afraid to mix colors. She might work in an office and my jewelry gives her a way to show off her personality. Or maybe she has kids and my jewelry is a part of her
mother-daughter style
. Maybe she's a young professional and wears my
personalized bracelet
with the name of her hometown while she's far away—or maybe it's just the name of her cat that she adores. In that case, she also has my
cat earrings
.
Do any of your designs have a special personal meaning for you?
My
crown hair clip
is a very special item for me, because I made it for my daughter. She is my little princess and I wanted a crown for her, but I could only find glittery pink plastic ones for sale, and I wanted something more elegant. After I made it, I spent an hour persuading her to pose for the listing photo, and I added it to my shop the same day. Within 24 hours I got 15 orders—it went viral. It's really where my success on Etsy began.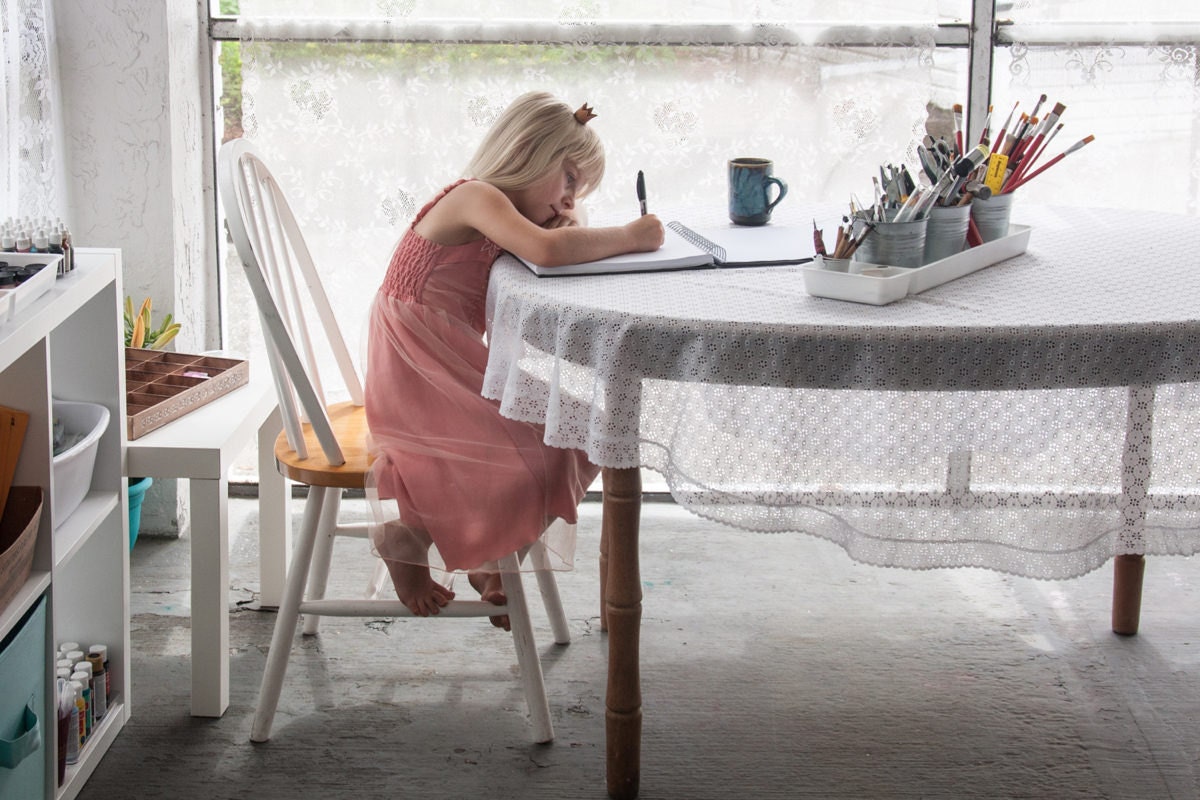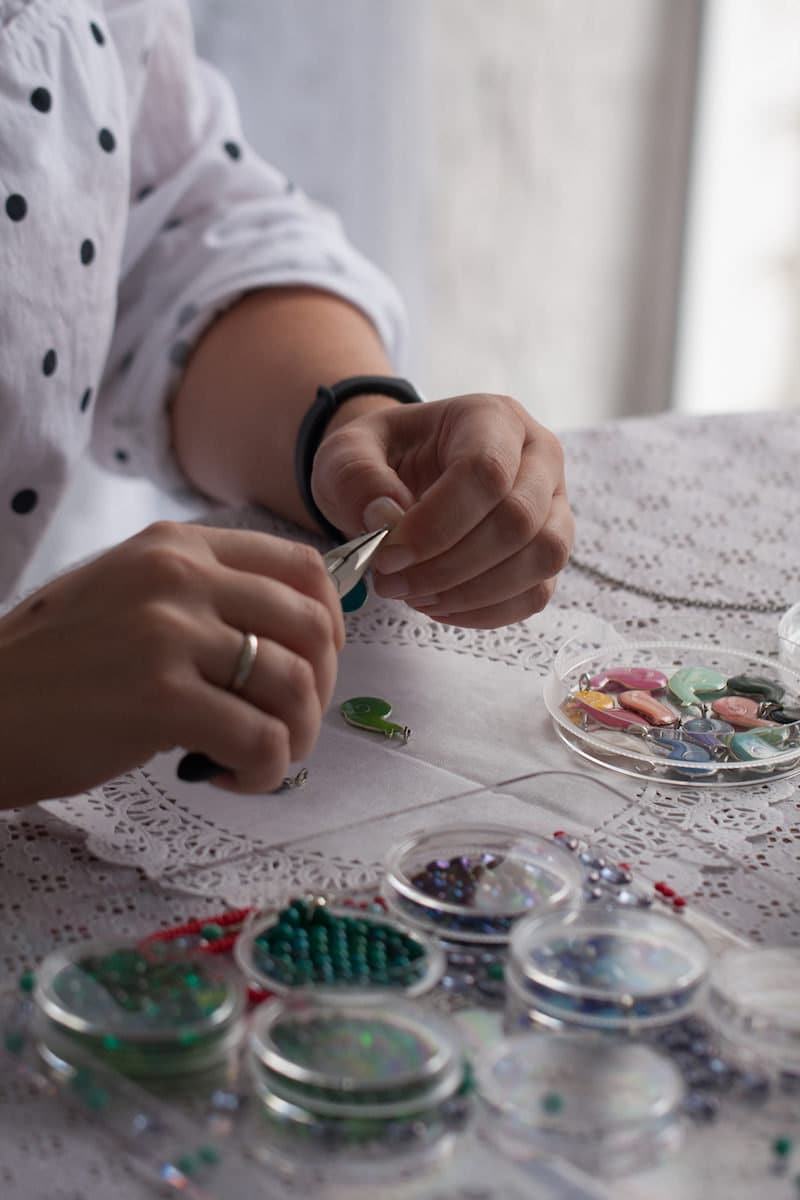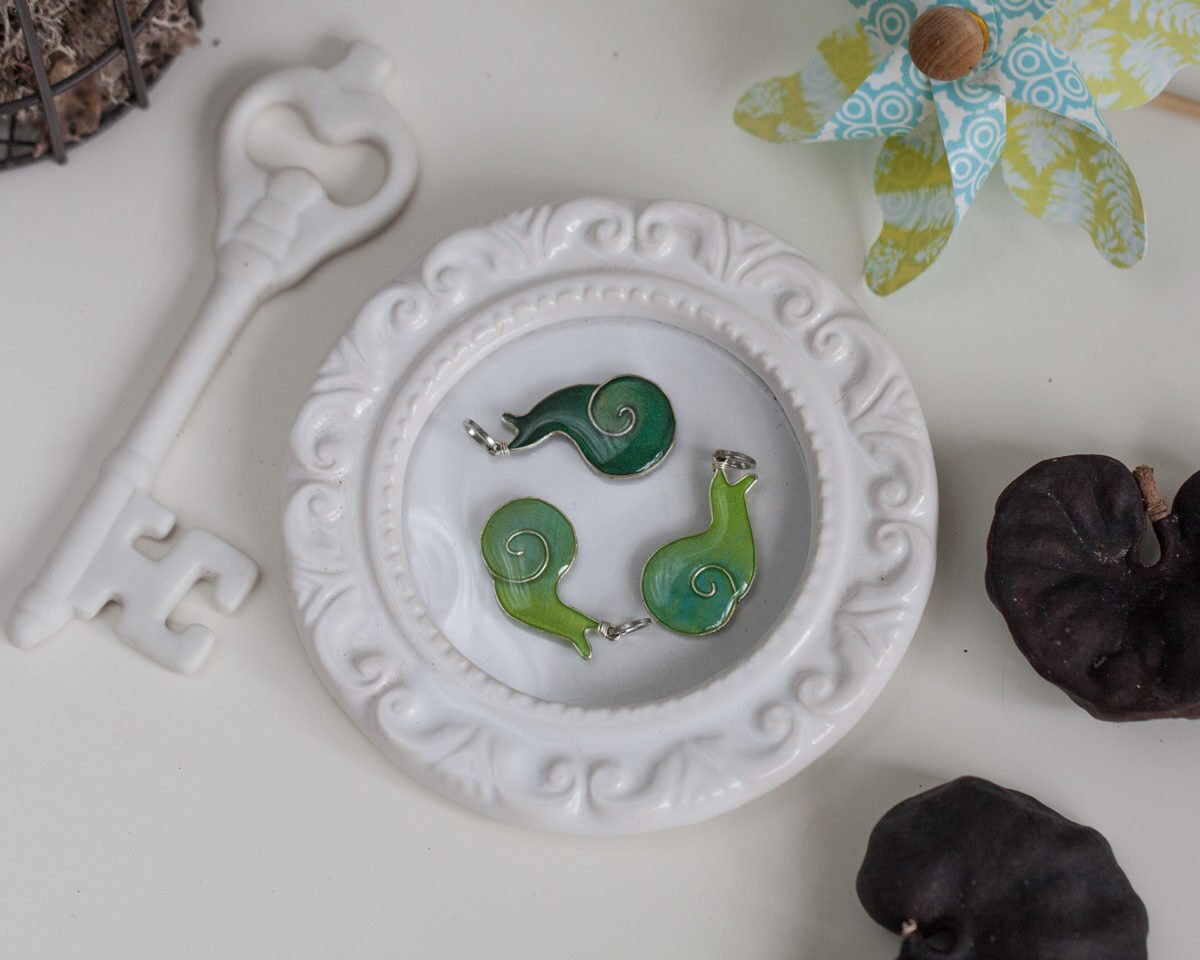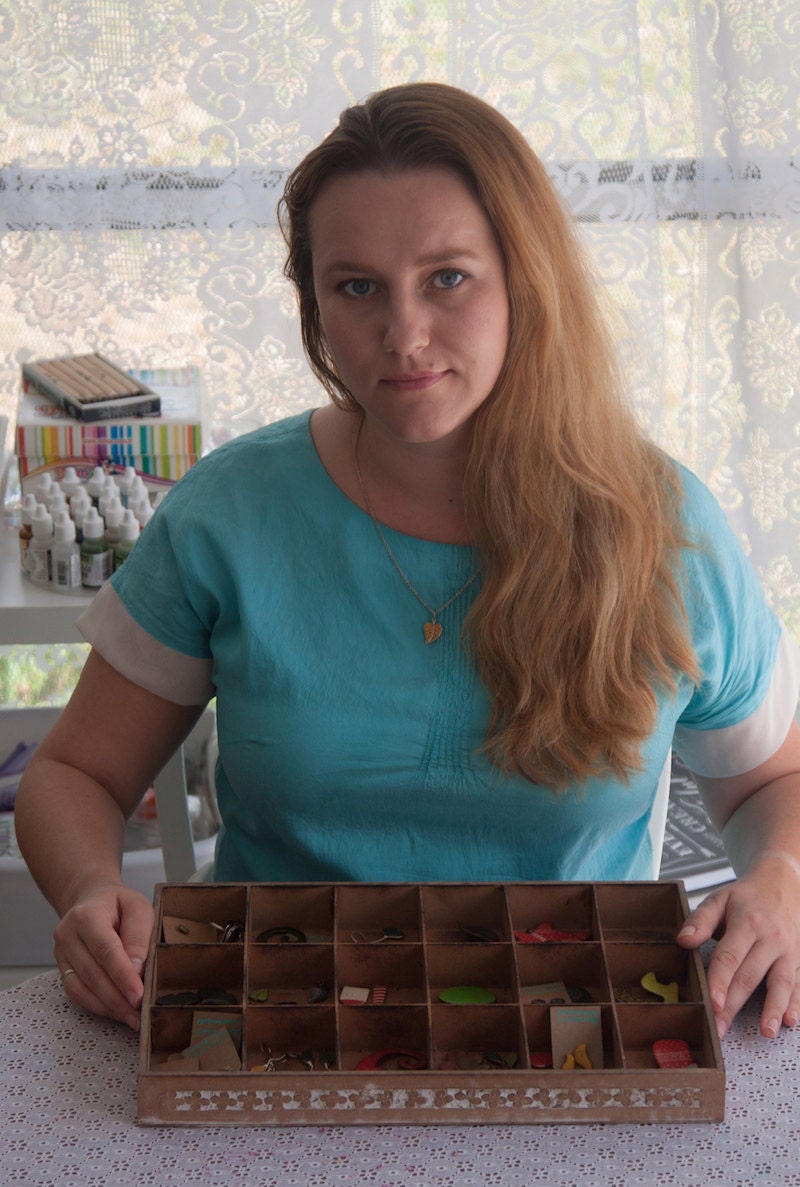 What's next on the horizon for Dariami?
I would like to do more wholesale selling, because it helps me to have a steady workflow and to be able to plan ahead. I can't dedicate all my time to my shop since I have a day job that I love, so I also want to look for help producing my jewelry designs. My husband helps me with packing and shipping, so it's becoming our family business; I hope we'll be able to continue building it together.
Follow Dariami on Facebook and Instagram.
Photographs by Dariami.