by Sharon Steel
Two creative sisters with dreams of running their own businesses finally joined forces, bonded by love and a shared passion for leather goods.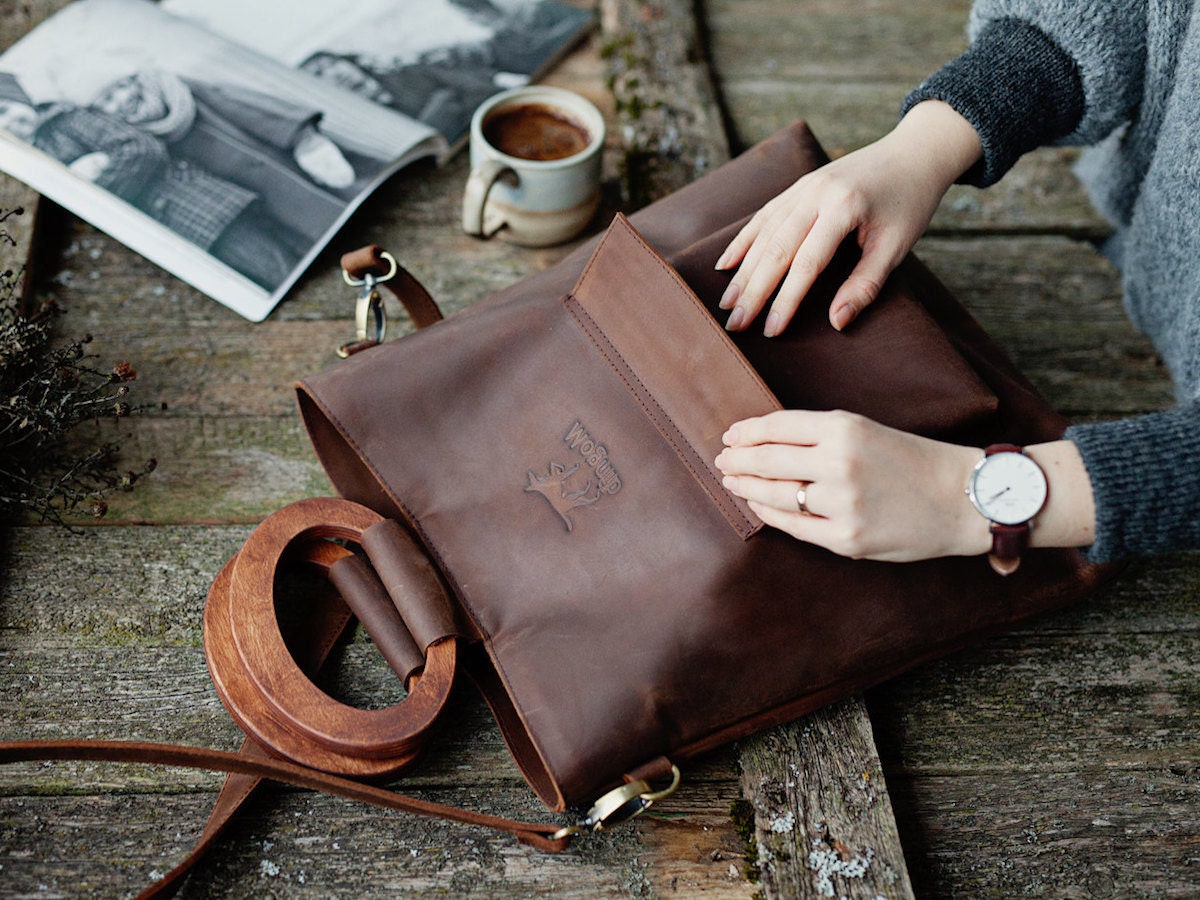 Growing up in Lithuania, sisters Indre Kaluine and Vaida Petkeviciene never imagined they'd one day run a business together. Independently, yes—over the years, the girls watched their mother, their brother, and their father launch successful businesses, and always assumed they too would go on to become entrepreneurs. "It's in our blood," Indre explains. "But we wanted to work on our own." Everything changed three years ago, when Vaida began sketching designs for a line of handcrafted minimalist leather handbags and carryalls. Convinced it was the perfect opportunity for sisterly collaboration, she hoped to persuade Indre to reconsider her go-it-alone philosophy and join forces in the budding venture that would become
DingoM
. "When Vaida started talking to me about making bags, I said, 'Forget it! We'll argue every day,'" Indre recalls with a laugh. "But she said, 'I really want to do it, and I need help!' So she won." Today, the sisters say that by fulfilling their creative dreams together, they've forged a bond that's touched and surprised them both. "Ten years ago, if we had a disagreement, we might not talk for 10 days. Now, we forget about it very quickly. This business has made us very close. We talk every day. It has come to the point where, when we don't see each other, we say, 'I miss you.'"
Read on to learn how the sisters' aesthetic is influenced by Scandinavian style and women who carry "a whole world" in their bags—then shop the DingoM collection.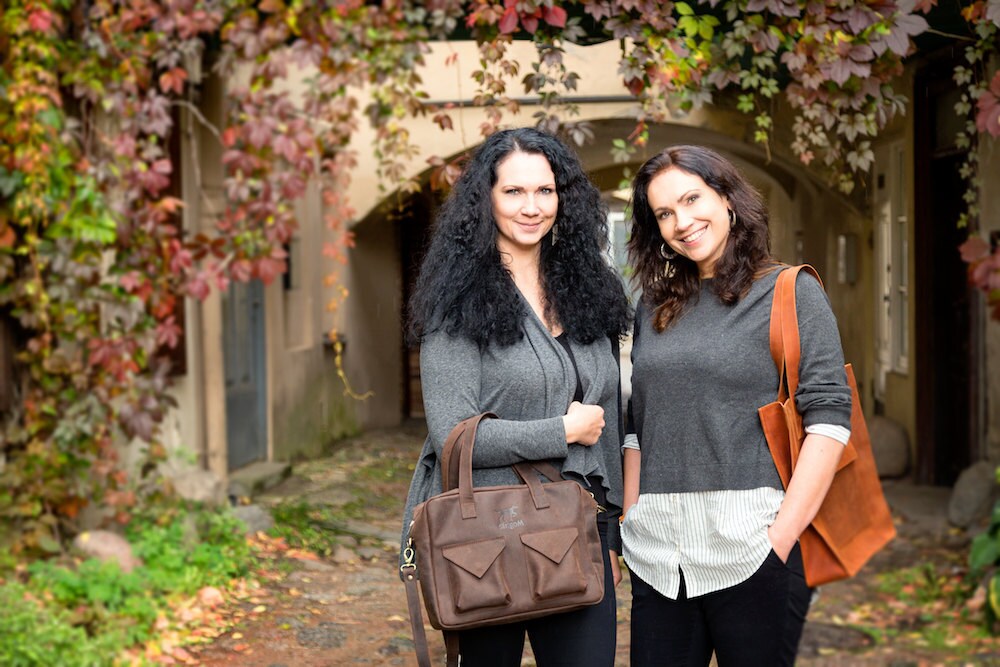 What is it about making leather bags that intrigues you?
The most important things in our lives are our creativity and art. We both went to music school, and we sing in a choir. Vaida makes dolls and sews, and I like crocheting,
knitting
, and photography. The original desire to make bags came from a need: Vaida was looking for a new bag and saw many beautiful ones that she couldn't afford. We asked ourselves, can we do this better and cheaper? And we decided that yes, we could.
What informs your approach to design?
Vaida used to work for a bank in Copenhagen, and the city's minimalist Scandinavian style really influenced her. So we've had that in mind from the start, and we design with clean, simple lines as a result. Our bags are made to order, and we allow our customers to ask for additional straps or pockets. They can also choose the lining color and type of closure.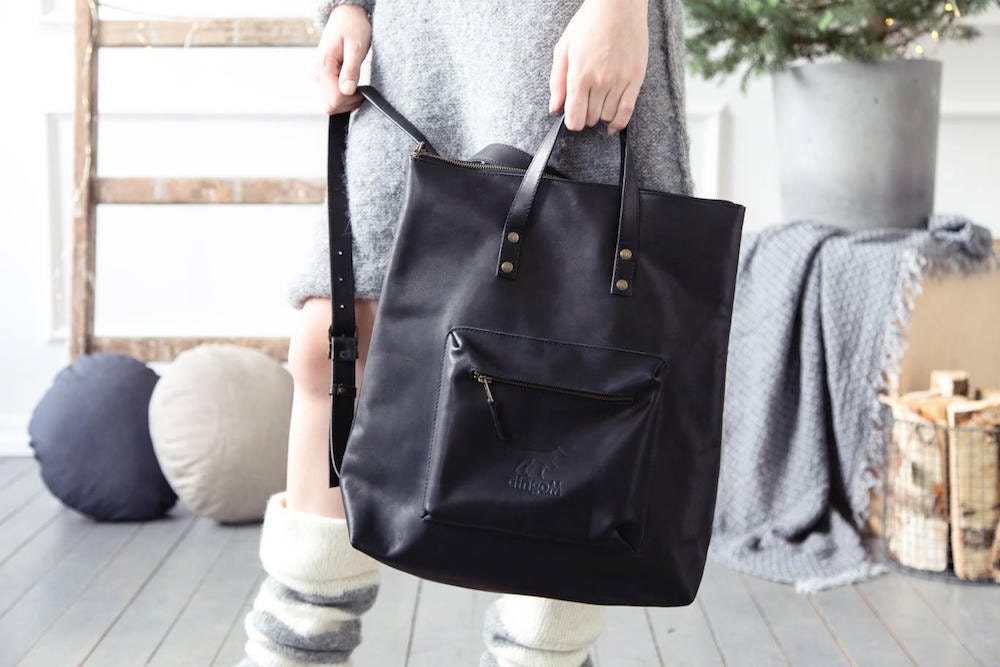 Photo by DingoM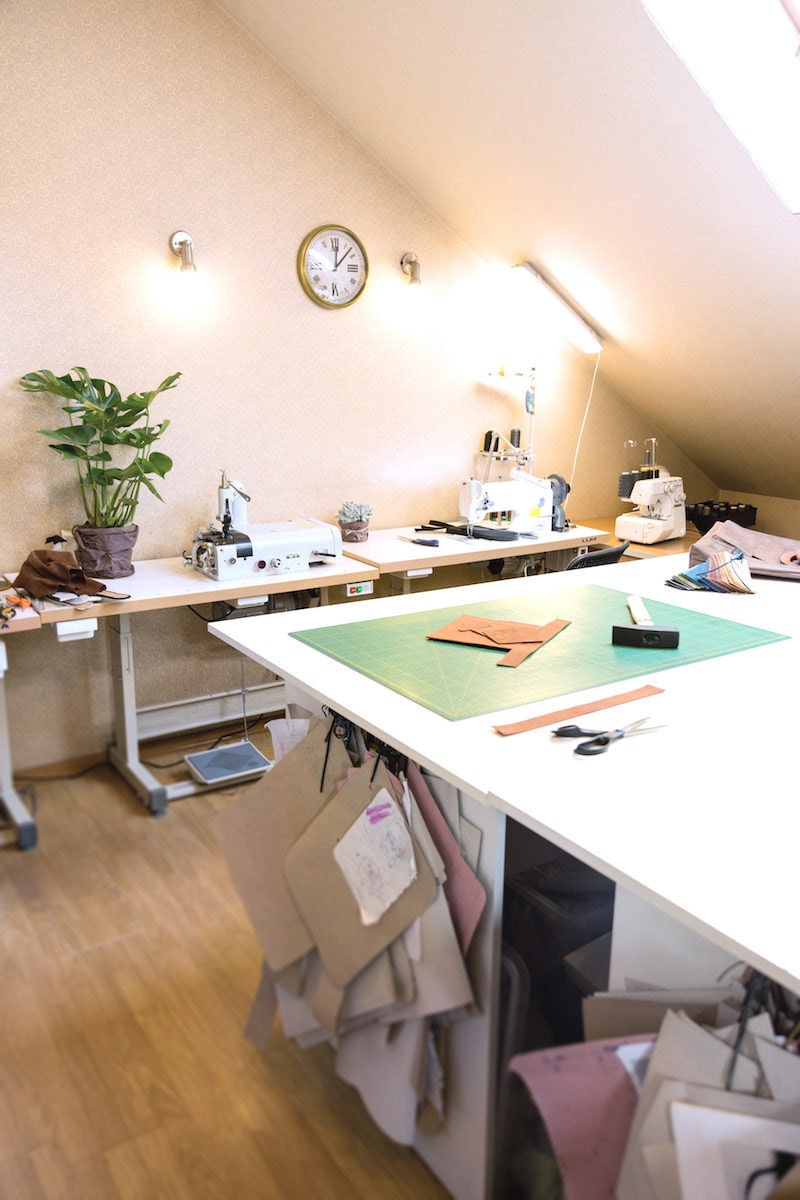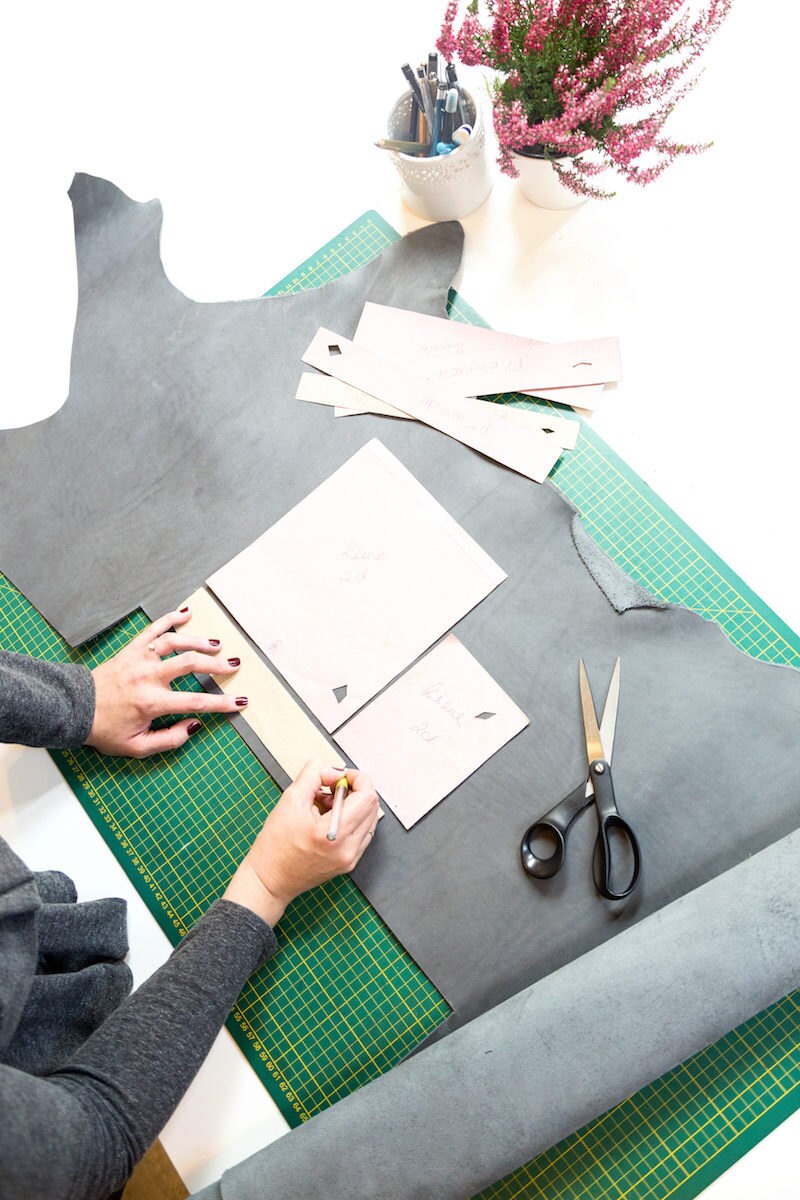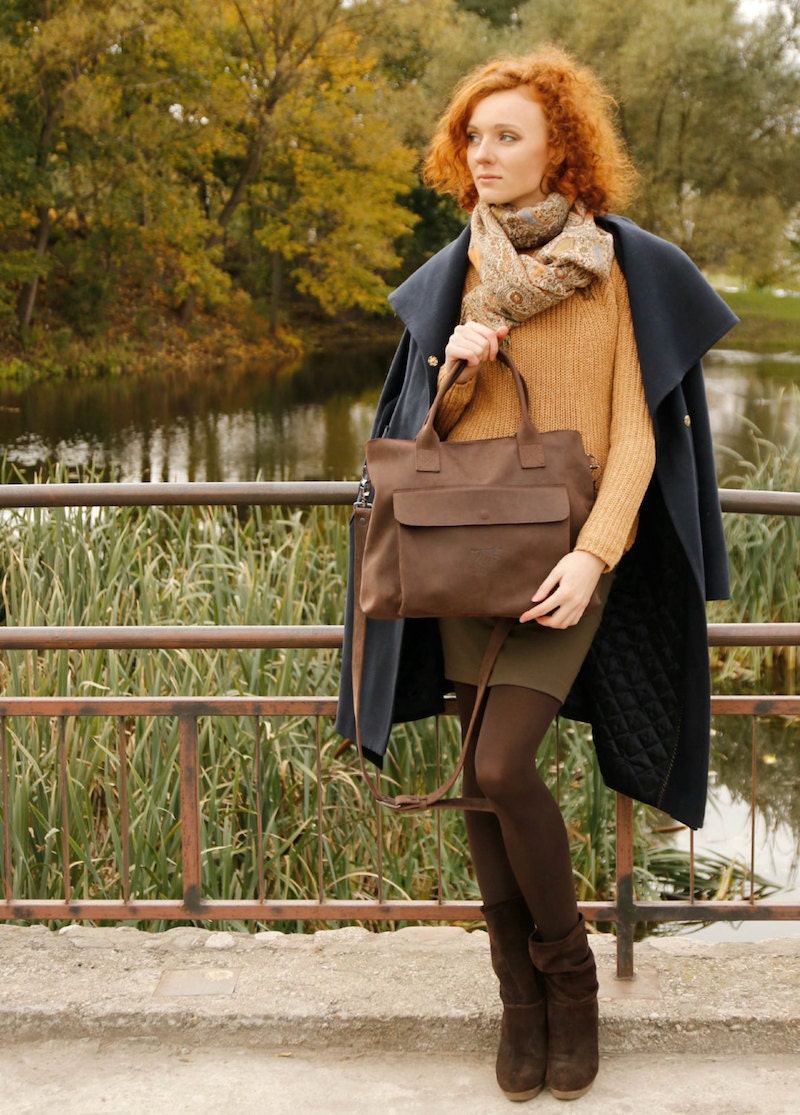 Photo by DingoM
How do you divide the work of running the shop? What's your workflow like?
We like to sit and sketch together, but sometimes we design alone and then talk things over. Vaida is responsible for creating our new models and for most of the creative work. When we have a new model, we both we test it—we check to see if it's comfortable, if it looks good, if it's the right size, if the leather keeps its shape, and if the pockets are in the right place. We look at each piece of leather very carefully to make sure it's up to our standards, and then we work with seamstresses who create the final bag. Vaida does most of the purchasing for leathers and linings, and she coordinates with our seamstresses. I work mostly on communication with customers, social media, updating our listings, and finance and sales. I've also started taking the pictures for our photo shoots.
How has your line evolved over time?
There were a few models that were perfect right away, but there were also some that failed. Sometimes we might have three test models before we get a new bag right. And we always have a lot of conversations about pockets. If it were only my decision, I would put pockets all over every bag! But Vaida makes sure we keep the designs consistent and true to our minimalist style. I trust her. She's our creative manager.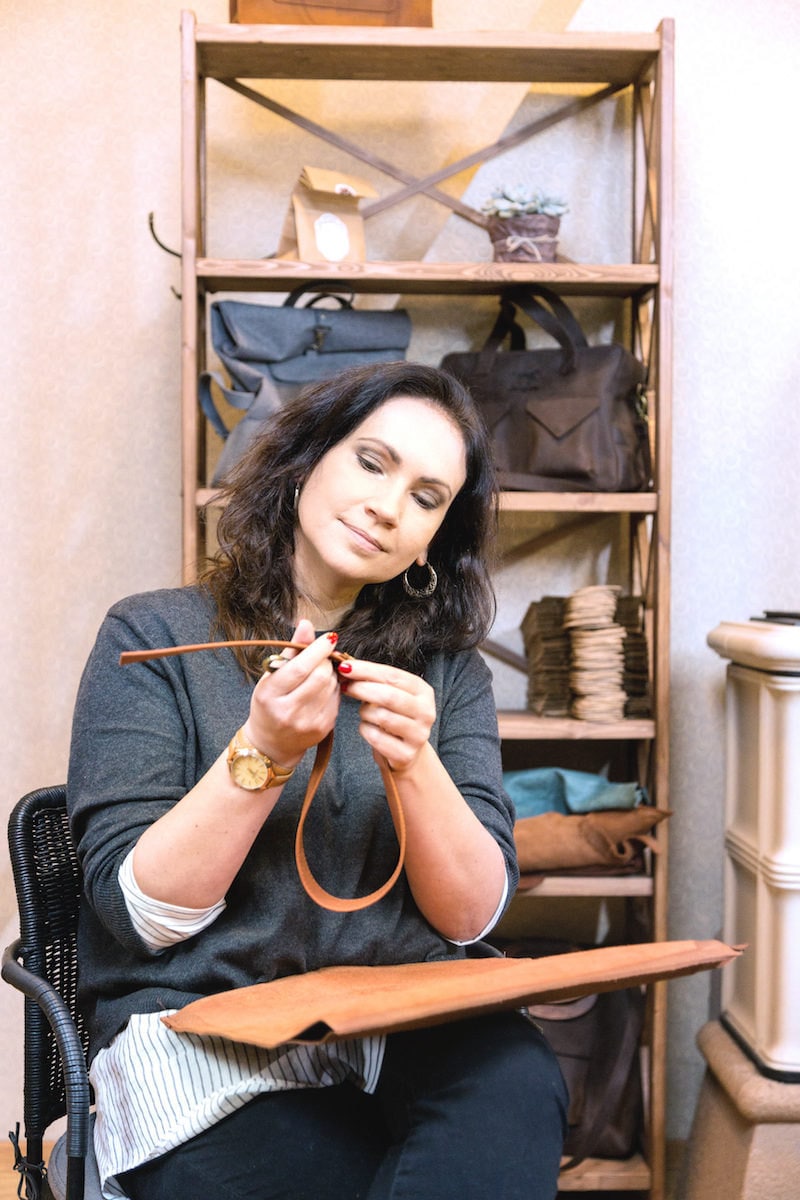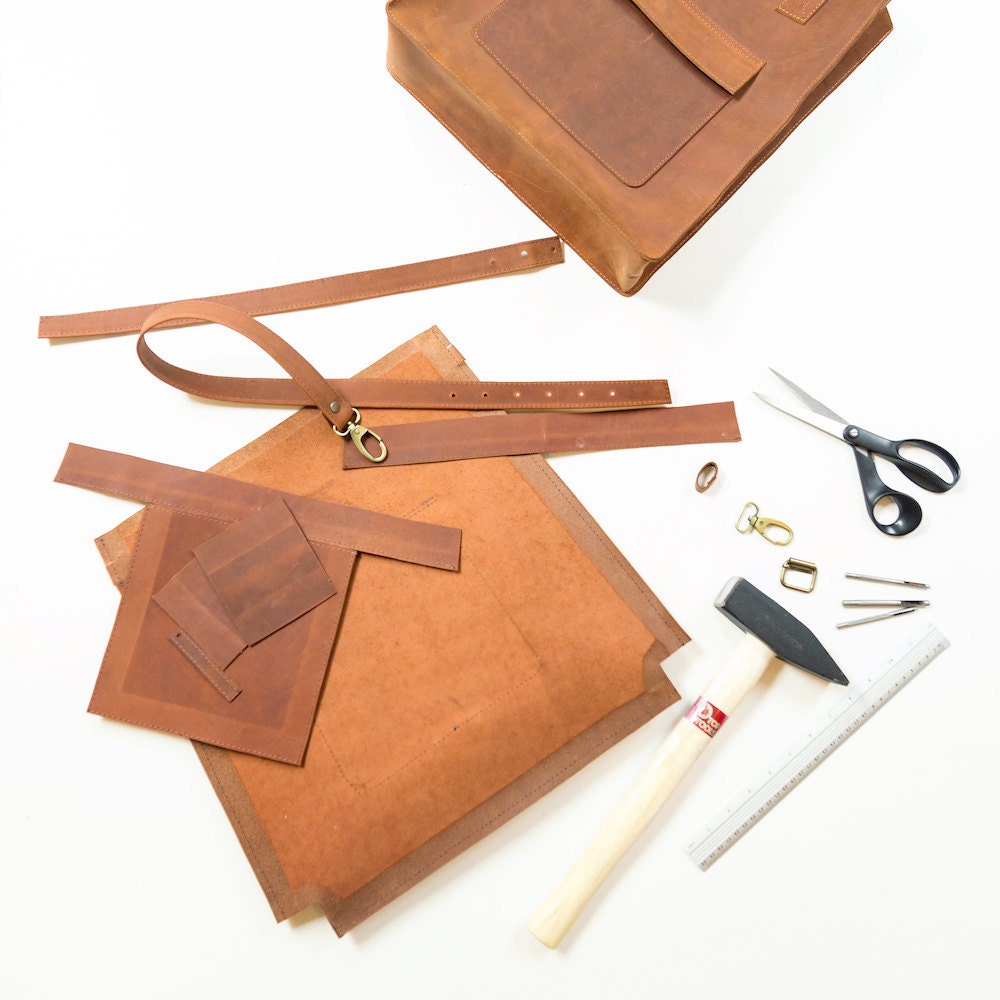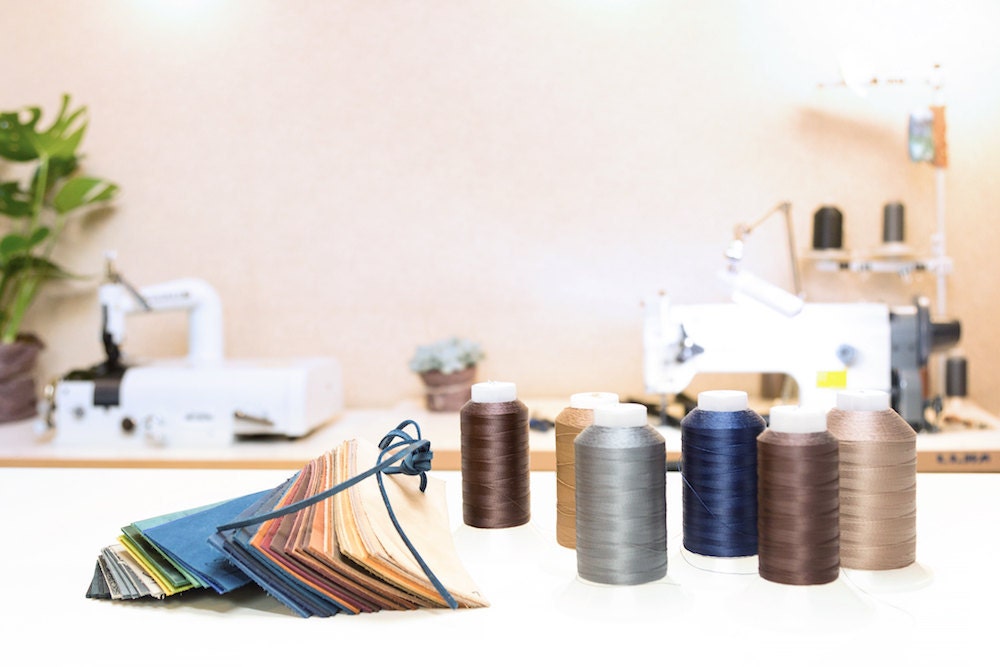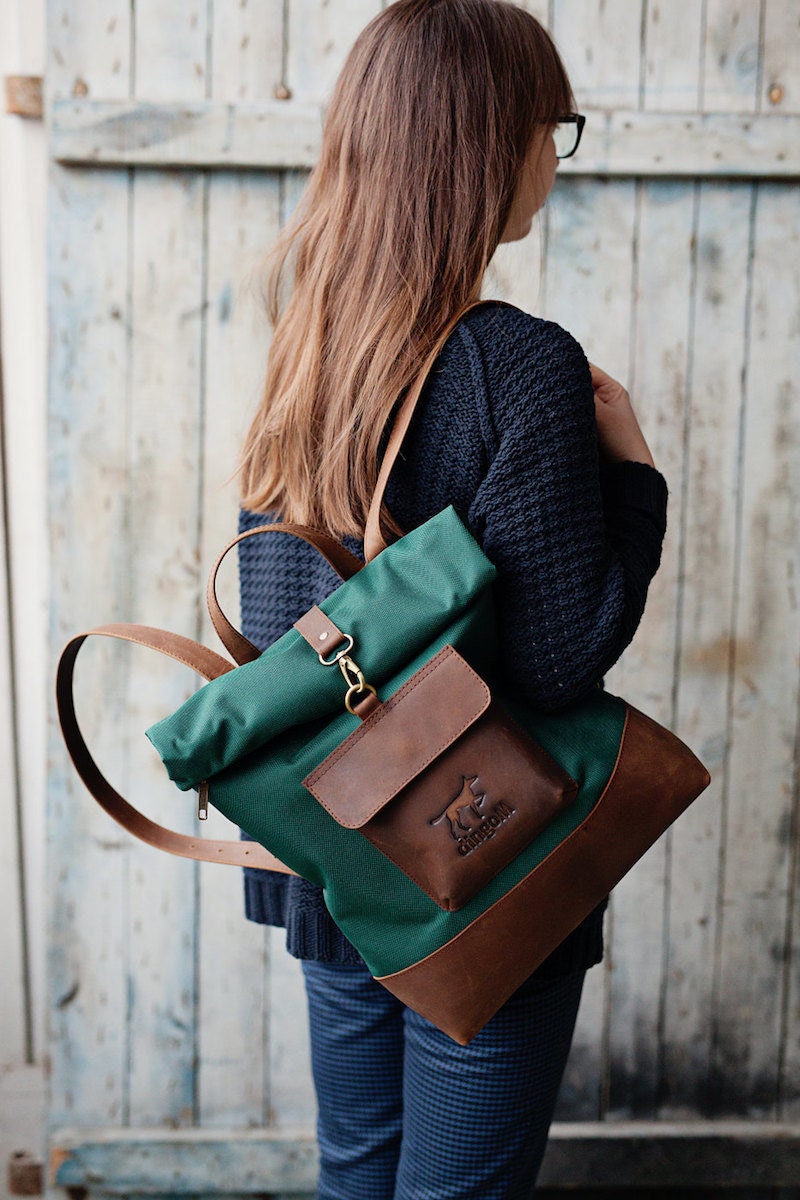 Photo by DingoM
Your bags are very versatile and roomy, with plenty of spaces for everything someone might need for work or travel. Was that always your intention?
Yes, because we know a woman carries her whole world in her
bag
—so that bag should have enough capacity. That's one of our main design rules. We want our bags to be practical and capacious, so you can take them to a
festival
and also to the office.
The wooden handles featured on some styles are so original.
Vaida came up with that! She wanted something more unique. With a tote bag, the classical look is quite standard, but she wanted to create something distinct. We think the wood and leather go very well together.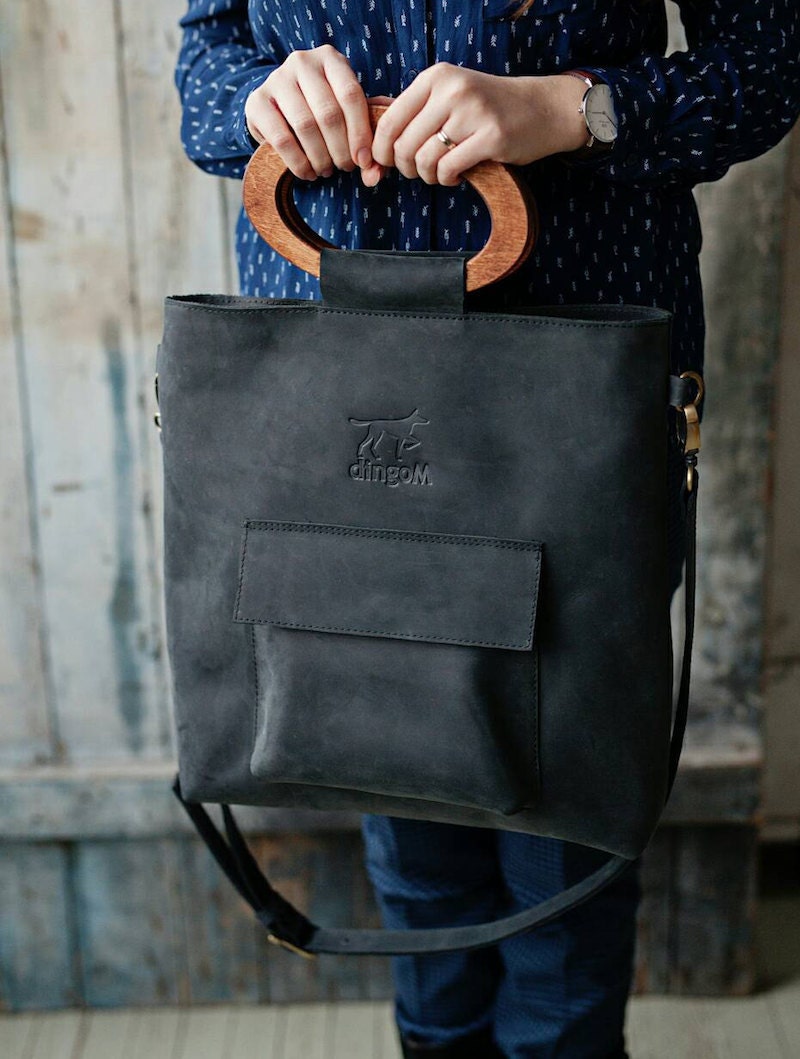 Photo by DingoM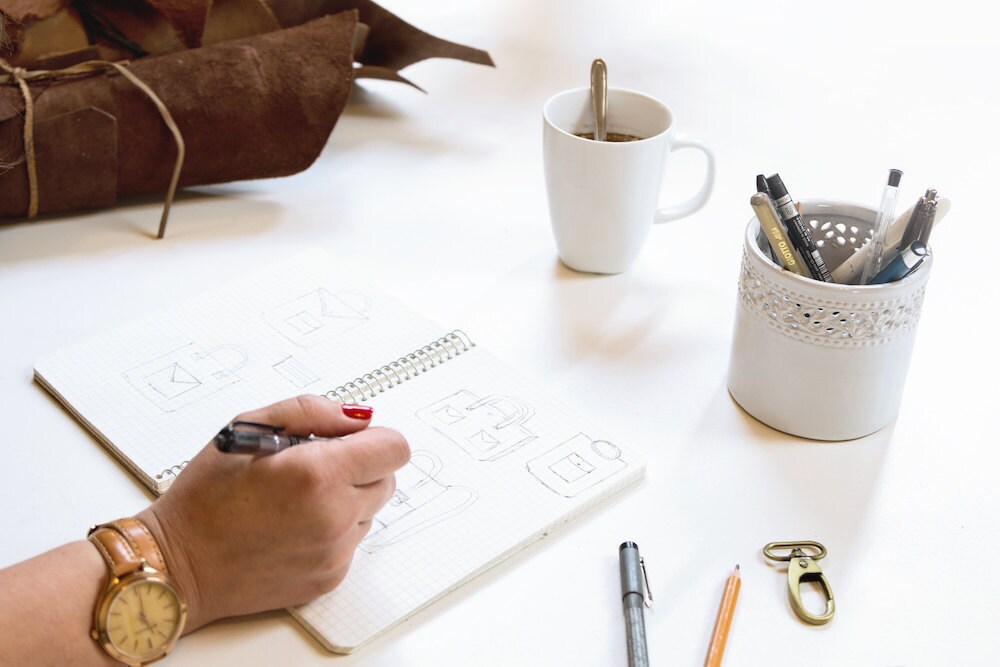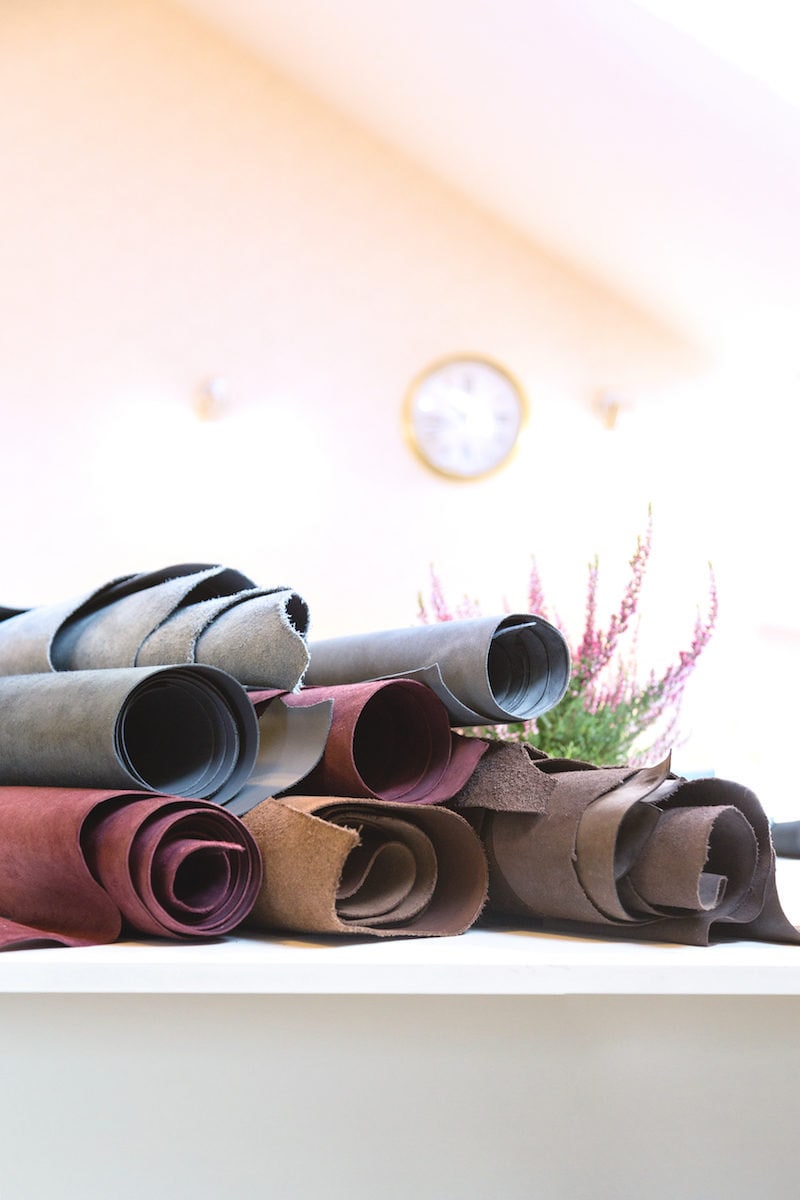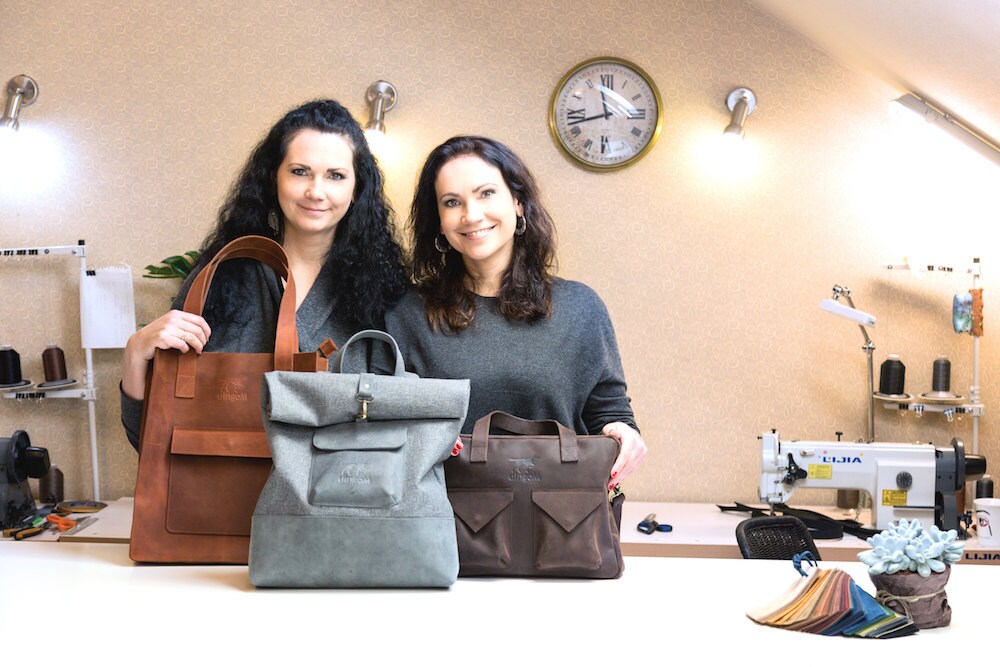 What's your favorite part of your job?
All small business owners would probably say the same thing: You are your own master and can plan your time in the way you want. Last year, we thought maybe we should go to Milan to see a leather exhibition. We wanted to do it, so we just went! We didn't need approval, because we are our own bosses.
And what's next on the horizon for DingoM?
We're working on some new styles, including a backpack for men and a little hobo bag, because the one we have now is quite large. We're also considering making a bag out of synthetic leather, because we've gotten many questions from vegetarians and vegans interested in that option.
Follow DingoM on Instagram and Facebook.
Photographs by Simona Benetyte unless otherwise noted.