by Valerie Rains
With a penchant for raw materials, self-taught woodworker Tony Oliver went from building for reality tv to handcrafting his own furniture designs.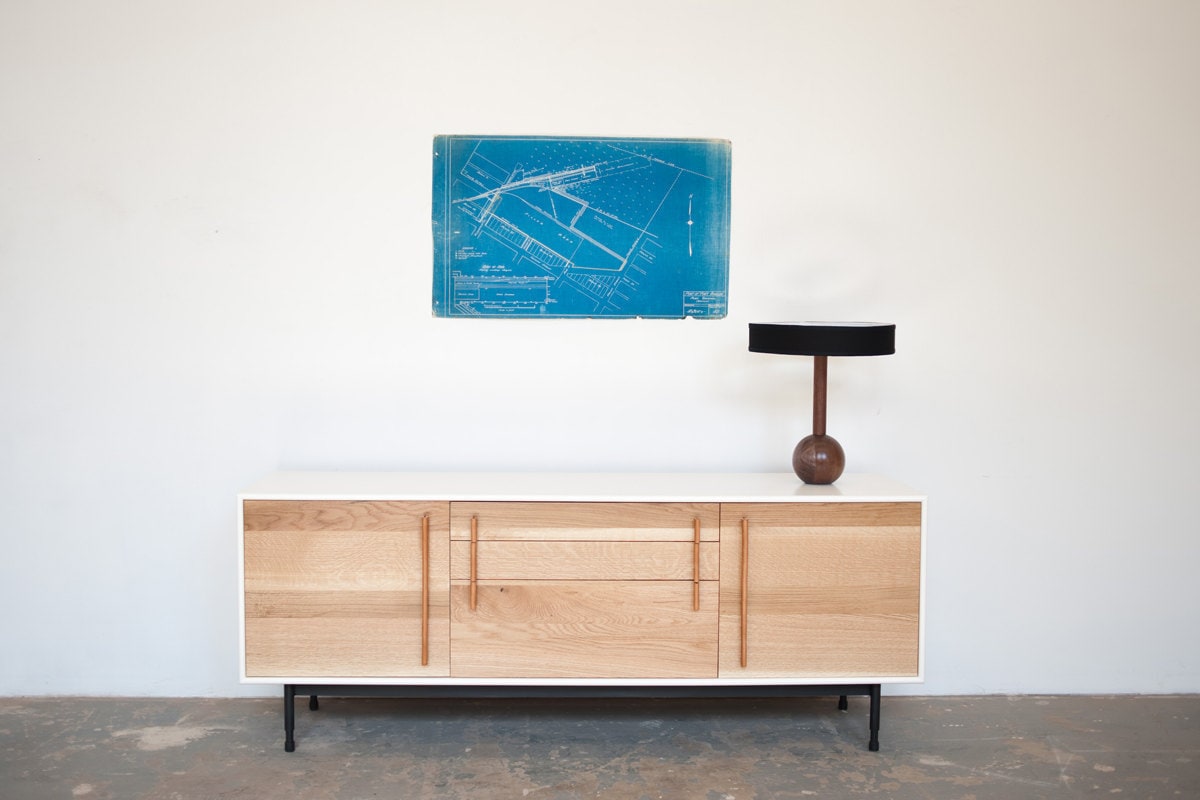 Before Tony Oliver ever crafted his first piece of furniture, he tried his hand at just about everything in the environment around it: "I've worked for a residential homebuilder, a plumbing company, and I've done electrical before," Tony says. "I jokingly tell people that I could build a house from the ground up—but I don't think I'd ever want to." The largely self-taught furniture designer even studied interior design in college, but changed tracks after realizing sketching designs at a computer desk wasn't for him. Then, in a twist unique to modern life, Tony found a new path (and his future wife) through a reality television series. Thanks to a tip from a college friend, Tony got a gig running the art department on the ABC series
Extreme Makeover: Home Edition.
After two years of executing other people's wild ideas in made-for-TV-challenges (like sawing a taxicab in half to make a loveseat), he was ready to build a new business based on his own design vision and quality construction. Today he runs 
Dylan Design Co.
, specializing in streamlined, modern handmade furniture, from a 2,800-square-foot space in a historic mill building in Baltimore that backs up to the Baltimore Zoo. As for those taxicab halves and other odd building supplies of the past? They've been replaced with massive natural walnut slabs, live-edge maple, English bridle leather, and hand-bent brass.
Read on to learn how Tony found his design style and what he's planning for the future.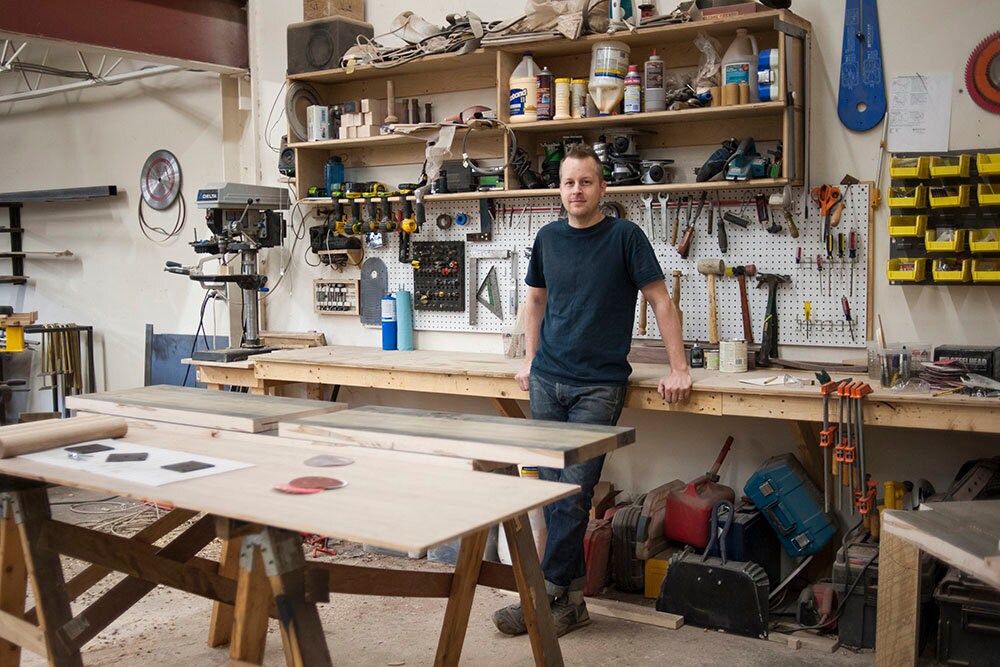 Tell me about the first piece of furniture you built. Did you realize right away that furniture making was going to become your thing?
I've always built stuff with my hands and have loved making things ever since I was a little kid, but I didn't really consider furniture making a good option until I graduated from college. After graduation I was living in a tiny apartment and needed a little sofa, but I didn't have any money to buy one. So one of my friends was like, "You're Tony Oliver—just make one." That's when the light went off that, oh yeah, I can just make it myself.
A couch seems like a pretty big first furniture project...
Well, I had enough construction background that I kind of knew what I was doing, but I did teach myself how to sew on that project. Halfway through making that sofa I realized this was what I wanted to do for a living.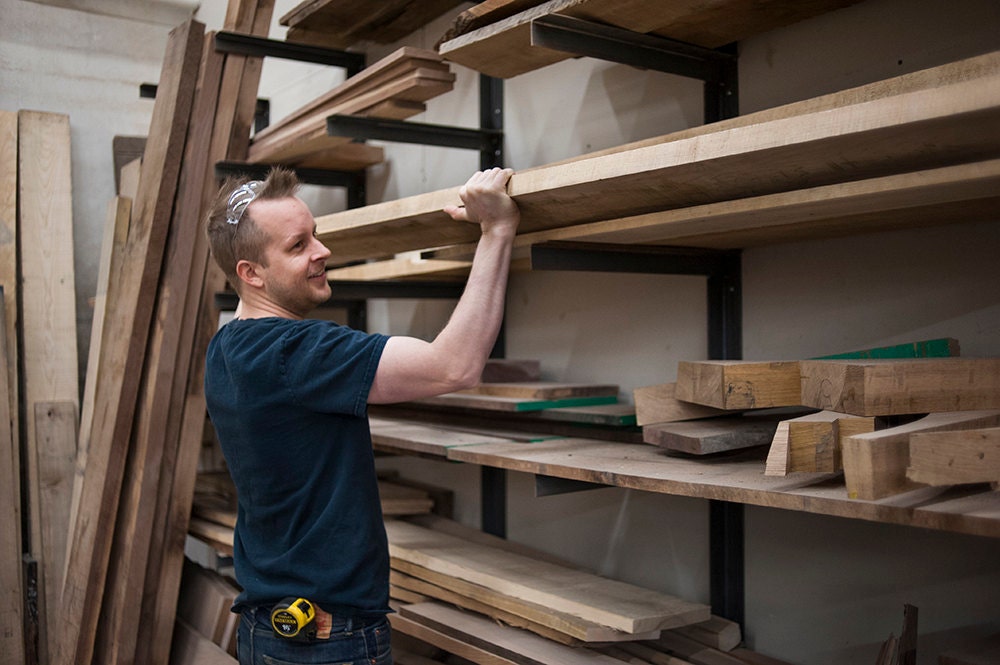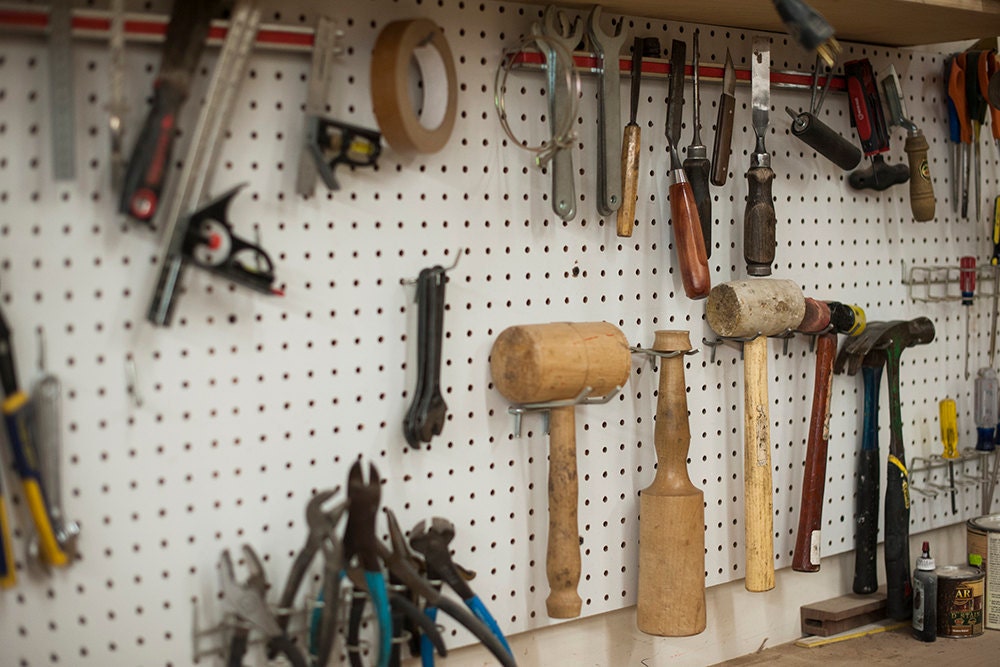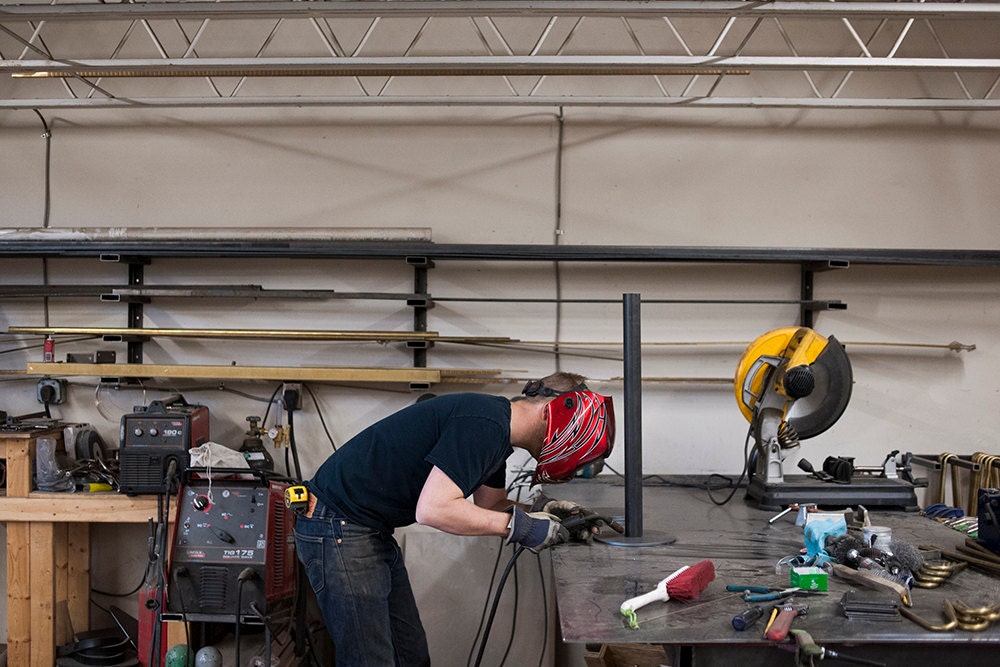 The work you're doing now involves woodworking, metalwork and welding, leatherwork, and more—how did you learn those specialized skills?
Most of it I've taught myself. The construction background helps, but making furniture is very different than framing a house. So I really did just look at other makers or other furniture companies and think to myself, "Oh, I could make that." About a year after I graduated college I got a job in the art department of 
Extreme Makeover: Home Edition.
Working with 20 highly skilled woodworking volunteers every week, for nine months out of the year, was probably the best education I've received. (That's also where I met my wife; she volunteered as the photographer on a build here in Baltimore for a local non-profit. We started talking, and it just kind of grew from there.)
What's the craziest project you were involved with on the show?
Oh man—everything! I remember we were in New York, and the producers and the designers wanted to cut an old taxi in half to turn the back half into a loveseat to put it in the living room of the house. We had some amazing volunteers that did all the hands-on work for us, but I still don't know how we pulled that off.
What's the best thing you learned about design or construction, or even working with other people, while you were on that show?
Patience. I wasn't actually in charge of any of the designs; those all came from the on-screen designers. And then we had behind-the-scenes designers to help them implement everything. It was an interesting process because I wasn't in control of anything, but I learned so much about the construction of furniture.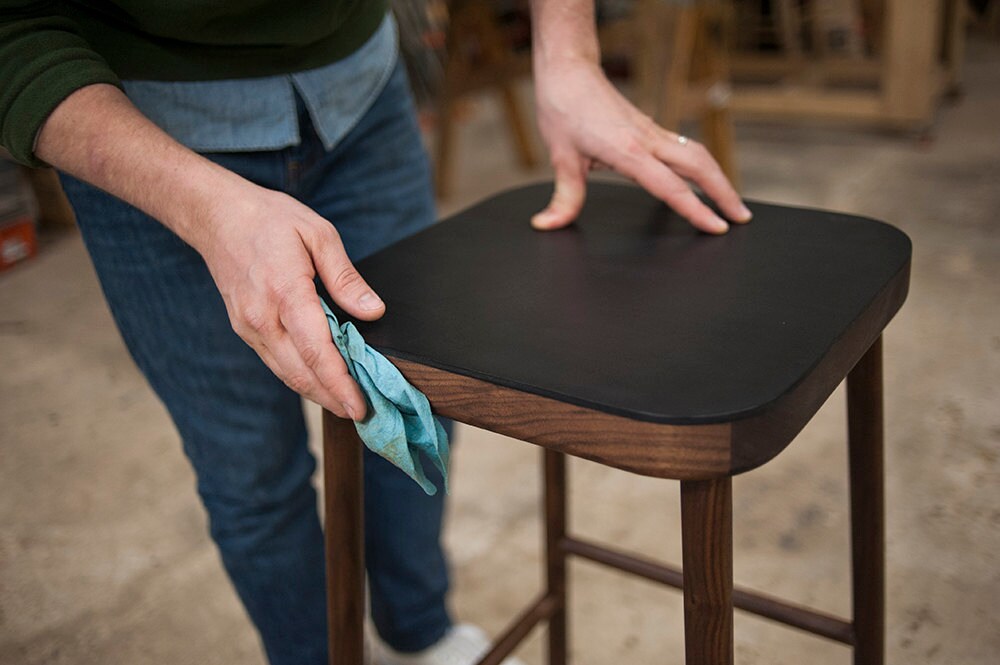 Did that make you more interested in working on your own designs?
Definitely. My background goal was always to start my own
furniture company
. Then the show was cancelled in 2010 or 2011, and I didn't want to do any other TV gigs because of the stress and travel. I decided that was probably the best time to jump into it with both feet. I went full time right from the start, so it was really sink or swim. Etsy was great because I could prototype a bunch of products, take pictures, and then have them listed online that night. Plus you get instant feedback about what works and what doesn't.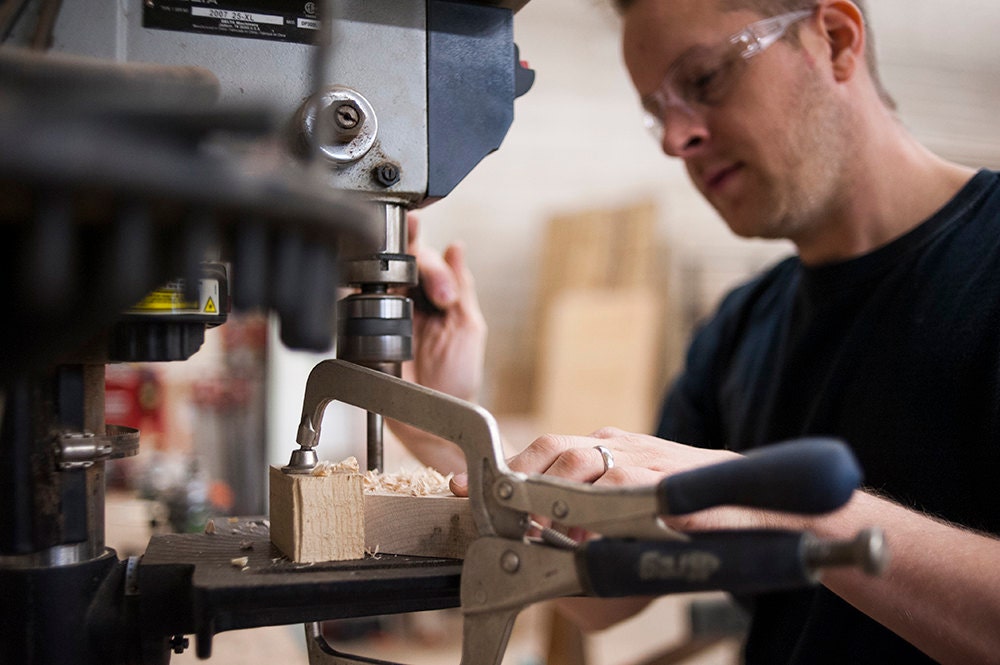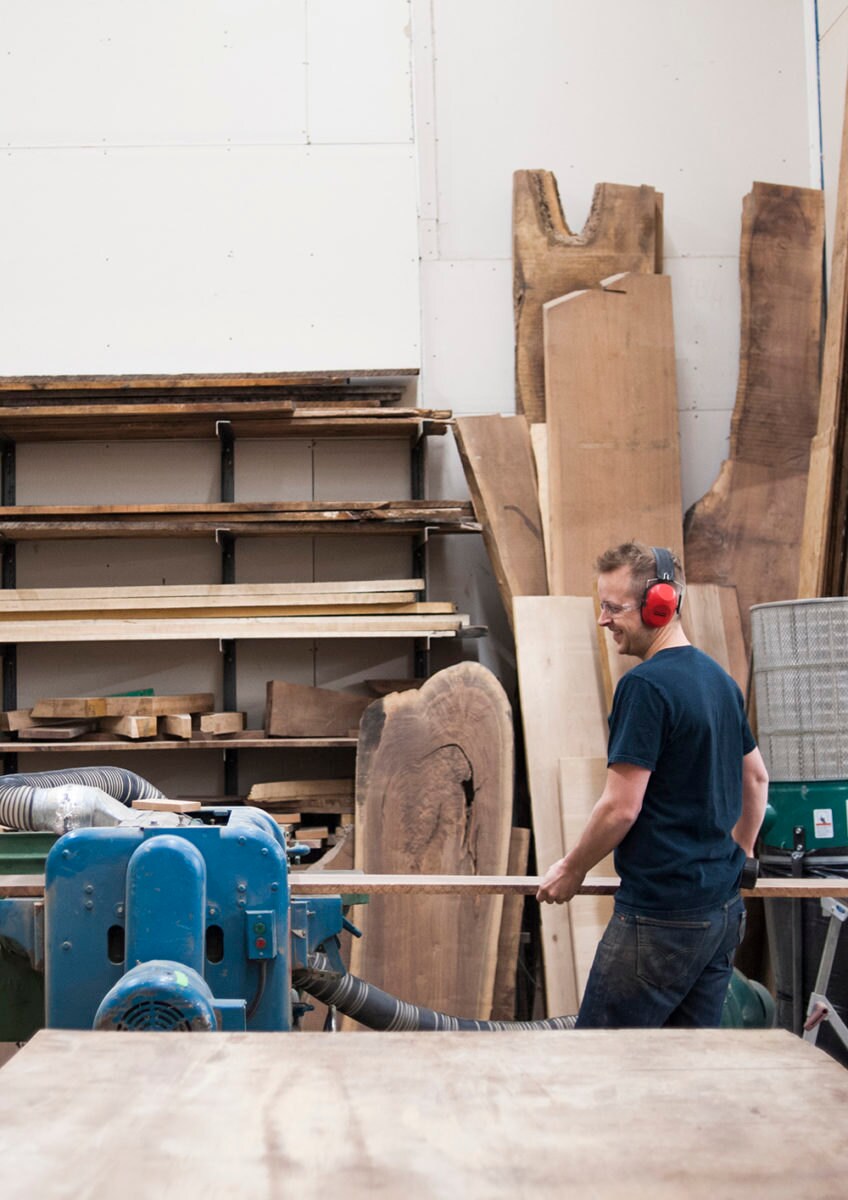 How did you land on the aesthetic you're working with today?
I would say my aesthetic has developed a lot, and that it's still developing. I love
clean, modern designs
that are also comfortable. I also really love walnut, white oak, and brass, because they have a lot of character. It's hard to describe my style, but I have a ton of ideas and I keep a running list of all the things I want to prototype. As I'm getting older and have a family and two kids, I'm realizing that I can't spend 80 hours in the shop anymore. I really have to rein myself in about what I actually spend time prototyping and making. Sometimes I'm not that happy with the stuff that I'm making now because I have better ideas that are still in my head—but every artist or designer probably feels that way.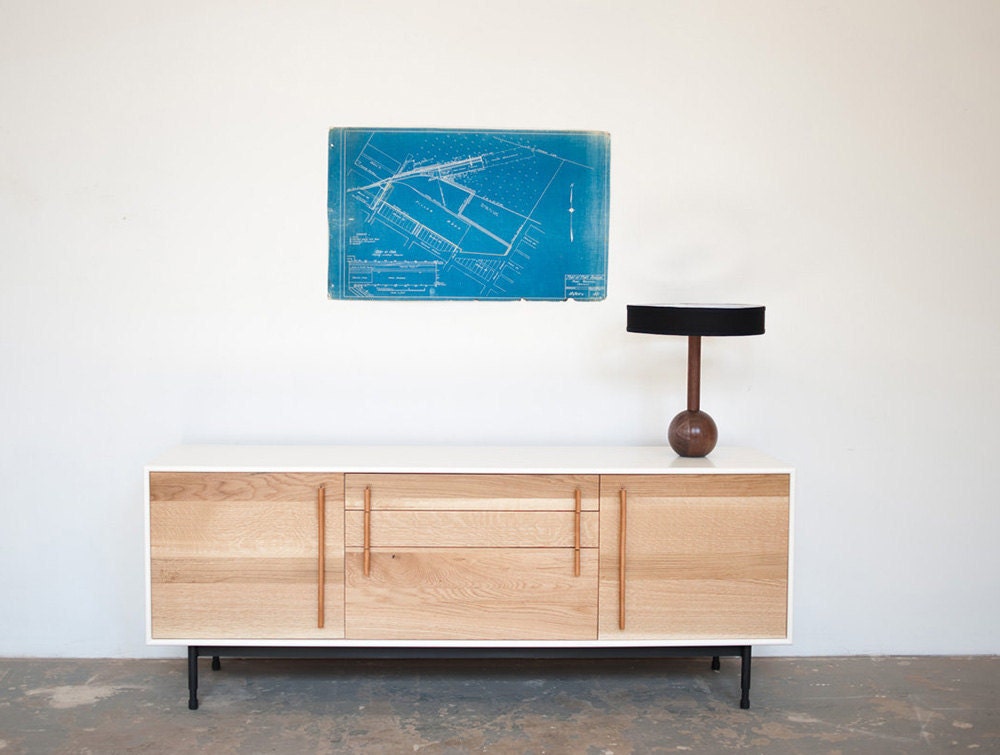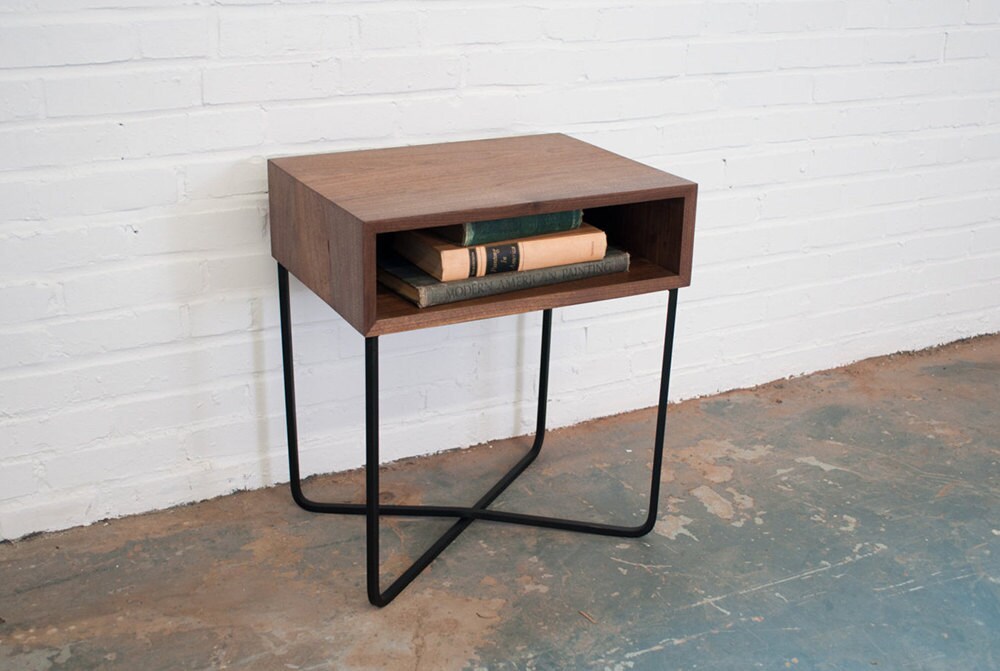 Your style really puts the spotlight on the raw materials. What appeals to you about the woods you've chosen for your line?
I grew up in the midwest where white oak is everywhere. I still remember the day I walked into a lumber store and saw a board of walnut. I was literally like, "Holy shit, this is beautiful." That was back in 2004. I've loved
walnut
for as long as I've been making furniture, and I love the different grain characteristics between white oak and walnut.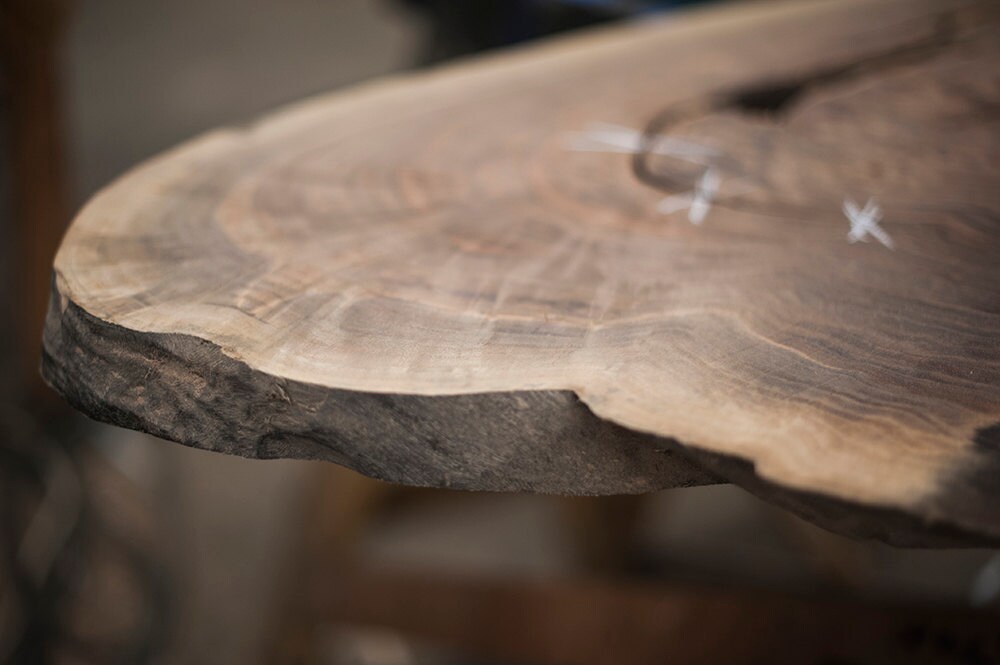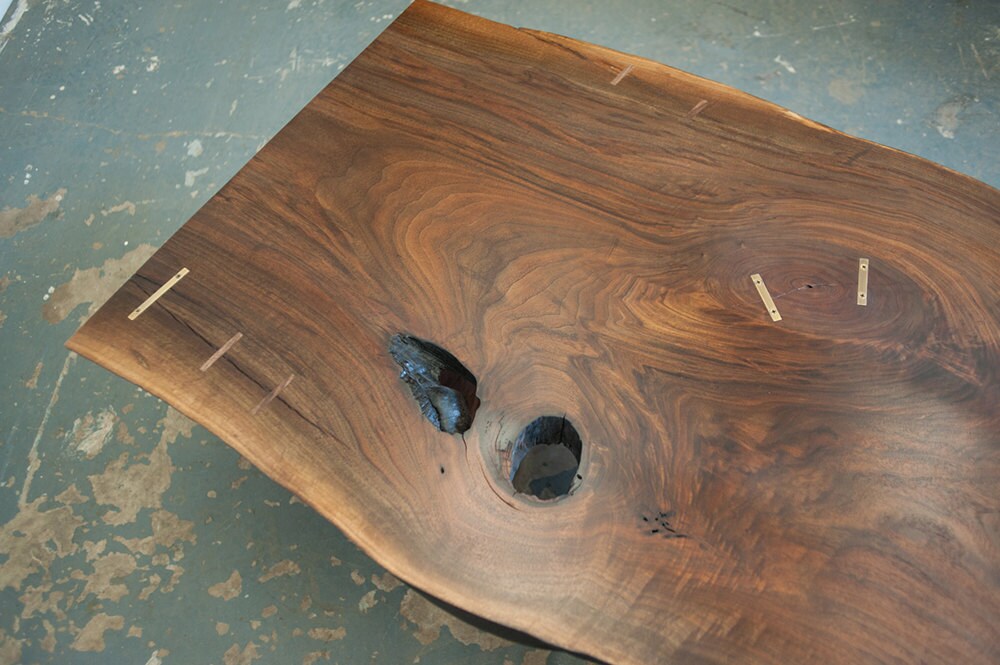 You're doing some stuff with leather now too. Is that new?
That's relatively new, in the past year, and I have quite a few more pieces that I'd like to do. Leather is obviously growing in popularity, kind of alongside the maker movement. But it's such a different material to work with. It's a fun challenge, and since you don't need to sand or oil leather, it satisfies my rapid prototyping desire.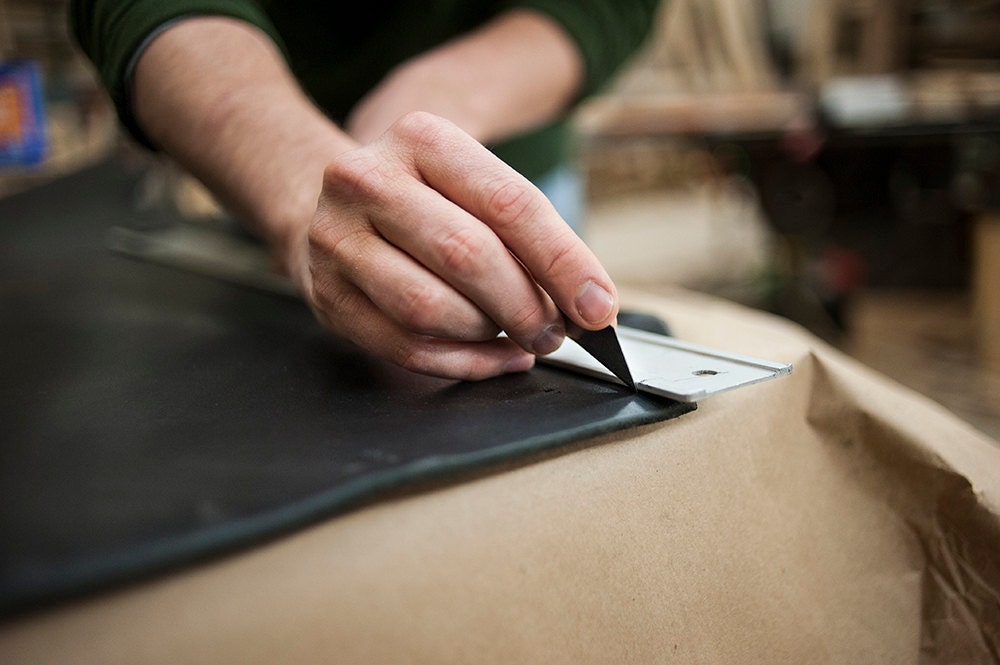 How often are you developing and prototyping new designs?
Not enough, I wish I could do more. In the past I would get an idea in my head and it would stick there. I'd get obsessed about it for a couple of months and couldn't think of anything else. If I had the time and the materials or the money, I'd prototype it, throw it up on Etsy, and see what happened. Now I have to be more calculated. I think my next step is to round out the collection and make it a little more cohesive.
What has been one of your favorite pieces to make?
I think the last thing that I posted on Etsy, the
bar stool with the leather top
, is my favorite. I had that idea in my head for two years, and I built a really crappy prototype of it a year ago and sat on it for a while. I wasn't really confident in the design so I felt like I shouldn't post it, but then I finally got it to a place where I think it turned out really well. It's the piece that took me the longest to finish, take pictures of, and post, but I think it's probably the stuff that I'm scared to do or scared to finish that I should be focusing on.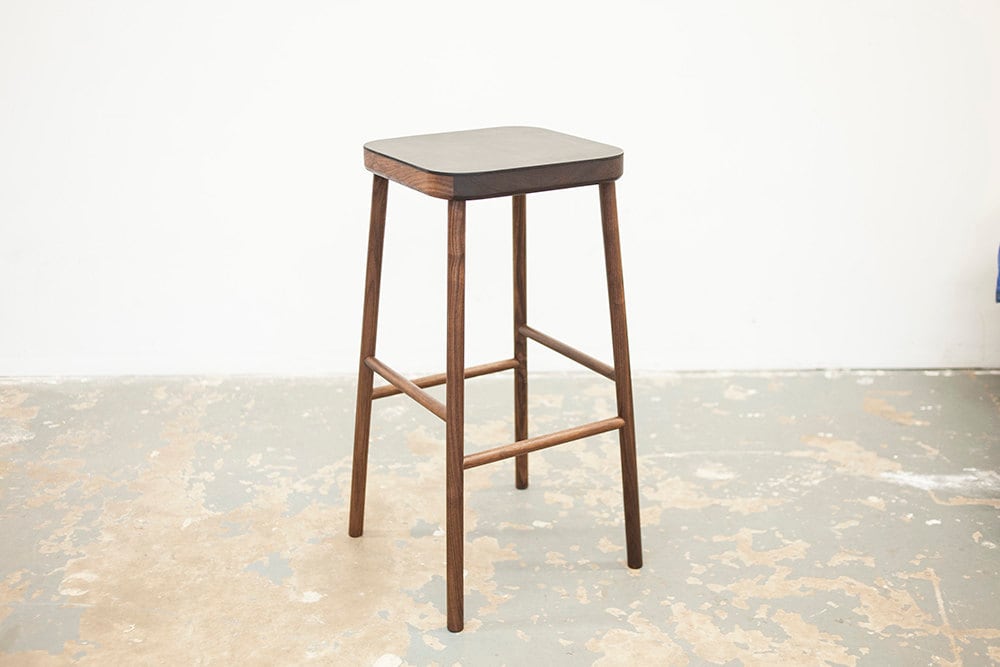 What makes a particular design fun to make again and again?
I love learning new things, so if something is very simple to make, it either has to be really economical in design and efficient to produce, or it needs to use a new material. Brass was a really new material for me and really tricky to learn how to weld, but I love doing brass bases and stuff like that because it challenges me. And I also do a lot of
custom pieces
, and I think that's where I have the most fun.
What are some of your goals or dreams for Dylan Design?
Well, obviously, trying to pay myself more and not work so much—I feel like that's everybody's dream. But I'm also trying to be more efficient in the shop to maximize my output and not sacrifice quality. I did a lot of experimenting the first couple of years with finishes and processes. Now that I feel like I have it nailed down, I can start working on my list of ideas. I feel really good about the future; I know that I'll eventually be able to do everything on my list, I've just got to be patient.
Follow Dylan Design Co. on Instagram.
Photographs by Stevie T Photography.