by Sharon Steel
This Australian designer delights in creating storybook-inspired children's clothing that resonates with parents all over the world.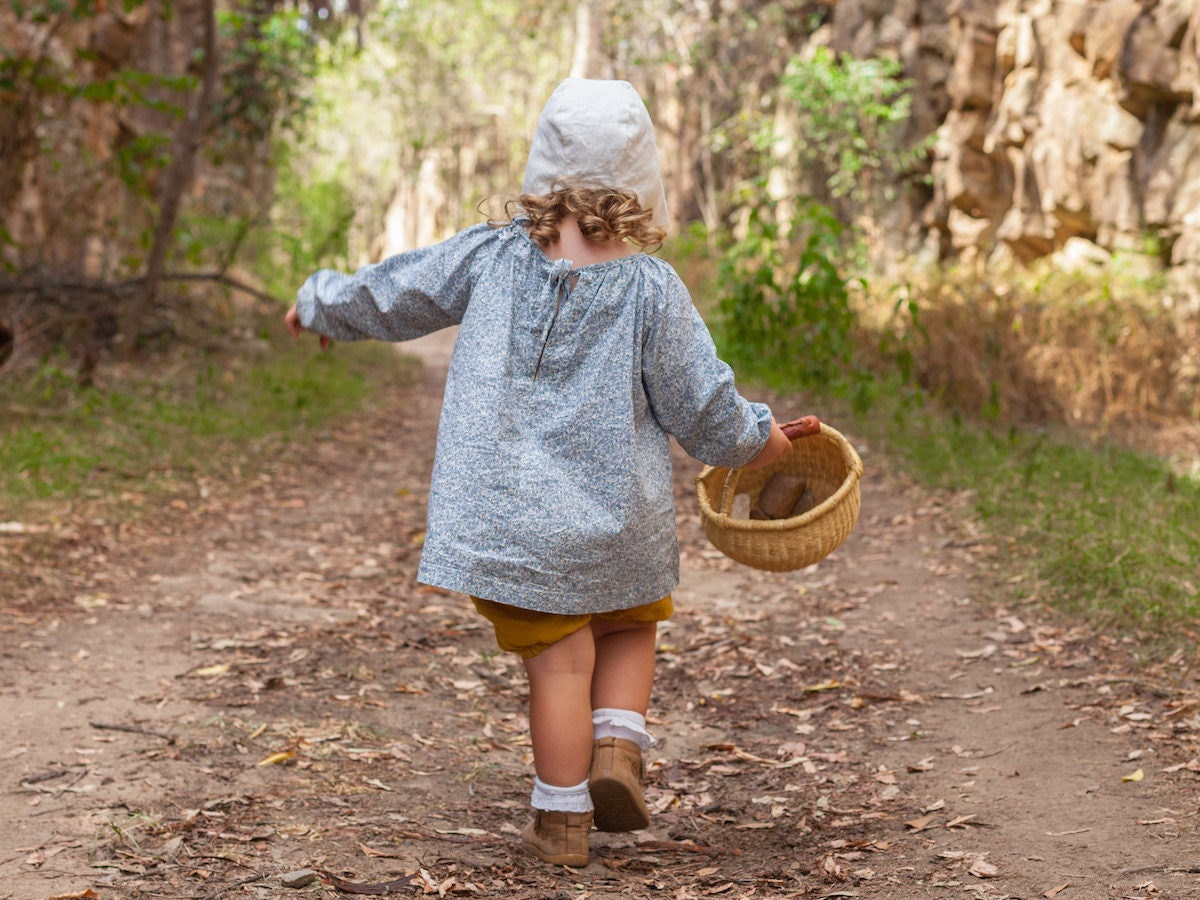 As far back as she can remember, Australian designer Madeline Bell has found happiness behind her sewing machine. Growing up, she would watch films like 
The Secret Garden
and
Little Women
, hitting pause between scenes to study the clothing so she could mimic her favorite pieces. Fast-forward to three years ago when her daughter Tessa was born, and Madeline got straight to work sewing a tiny wardrobe for her baby. She was inspired not only by her love of old-fashioned storybook styles, but also by her family's frequent travels to Paris, where children are often outfitted in well-made, simple clothing that harks back to a different era.
Explore the écolier kids collection
When Tessa wore her handmade smocks, bloomers, and bonnets out and about, her looks captivated Madeline's friends, family, and even strangers, who all wanted to know where they could buy similar items for their children. Spurred on by their interest, Madeline launched
écolier kids
two years ago with a
red and blue floral sunbonnet
, and has since expanded her line into a wider range of timeless pieces that transcend trends while allowing children room to play and grow. "I've always felt that clothing can transport you to a different time and place," Madeline says. "Écolier kids celebrates the nostalgia of yesteryear."
Read on to learn about how Madeline designs trans-seasonal clothing that adapts as children grow, and shop her back-to-school recommendations from the écolier kids collection.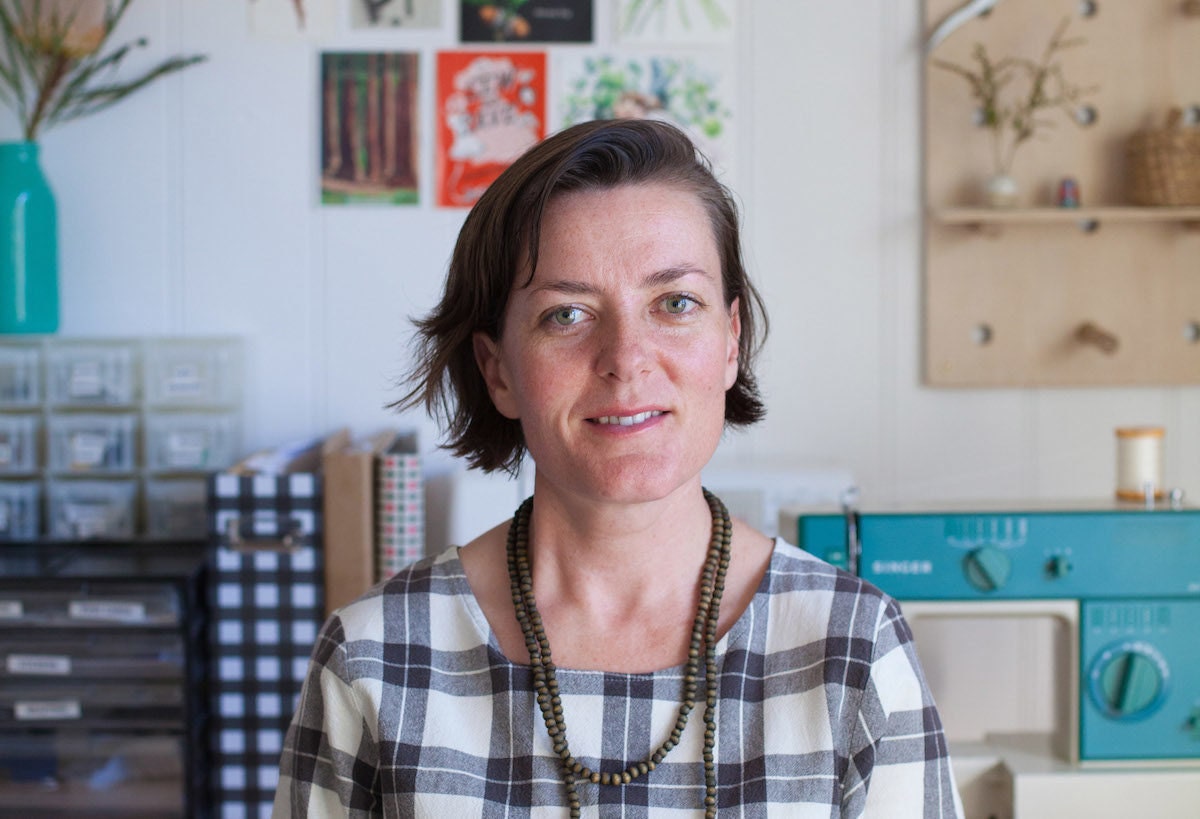 How does your daughter respond to the clothes you create for her?
We live in the Blue Mountains of Australia, and my husband and I let Tessa wear her
écolier kids outfits
when we go hiking and climbing in the bush. Tessa loves walking and exploring just as much as we do, and when she's wearing her
Liberty print smocks
, she really conveys a storybook charm. She turns three this August, and she knows her own mind—I can always count on her to tell me if something is itchy or if a strap is bothering her. I test everything on Tessa first before I offer it in my shop.
How would you describe the écolier kids aesthetic?
Children dressing like children is something I'm a big believer in. It's about practical clothing that makes it easy for them to have fun while still looking good. I don't go for much embellishment—beautiful practicality is what I aim for. There's been a real shift towards more sustainable practices with clothing in recent years, and that's really catching on where I live. More people are shopping handmade and local, and I'm so proud to be part of that. I like having a small-scale production—it makes all my pieces extra special.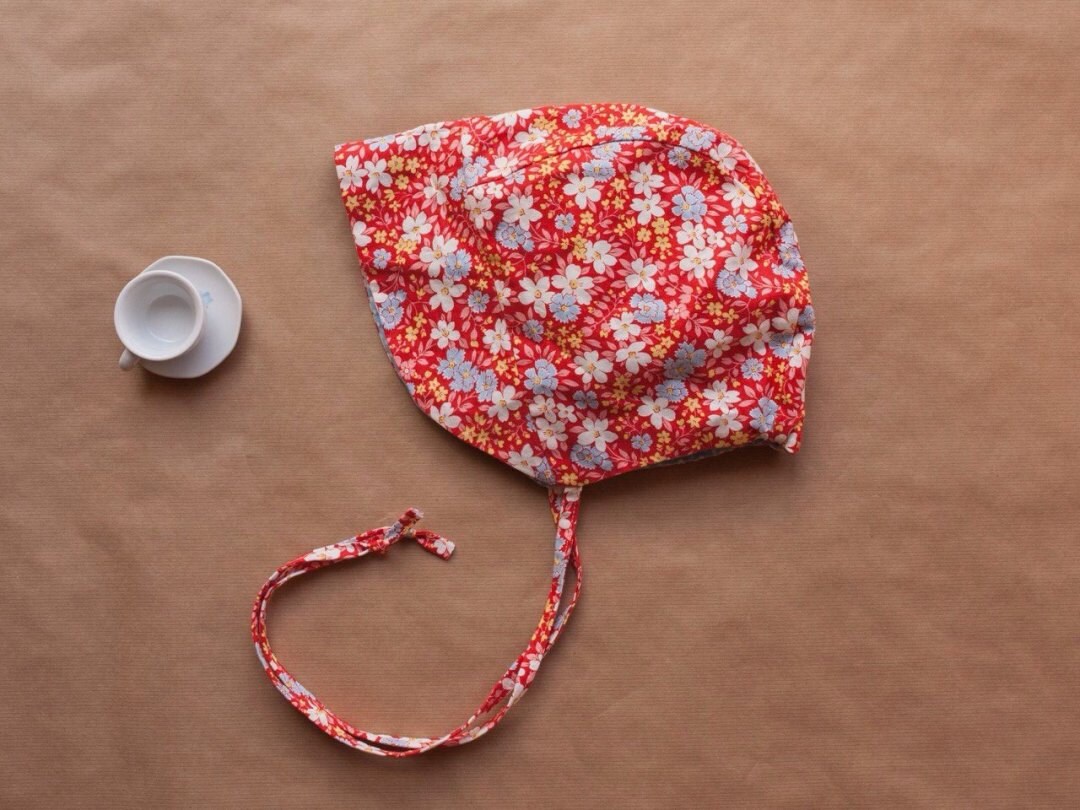 >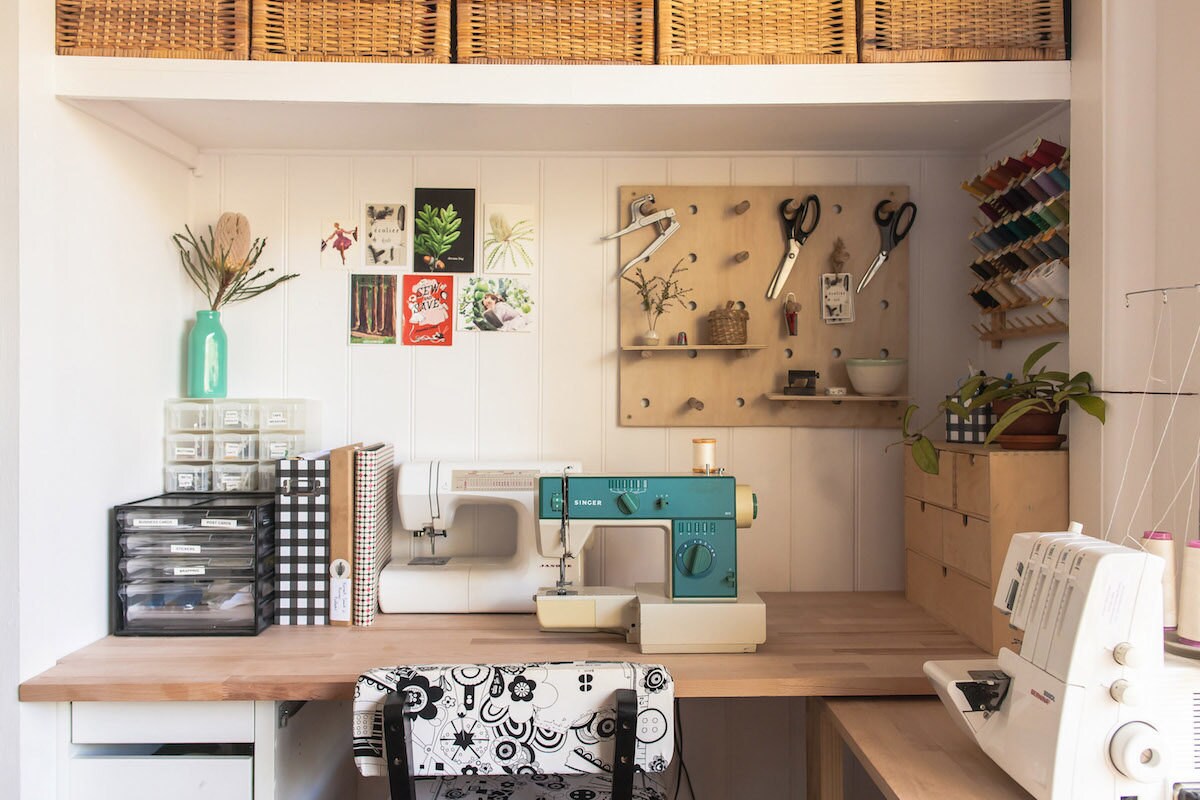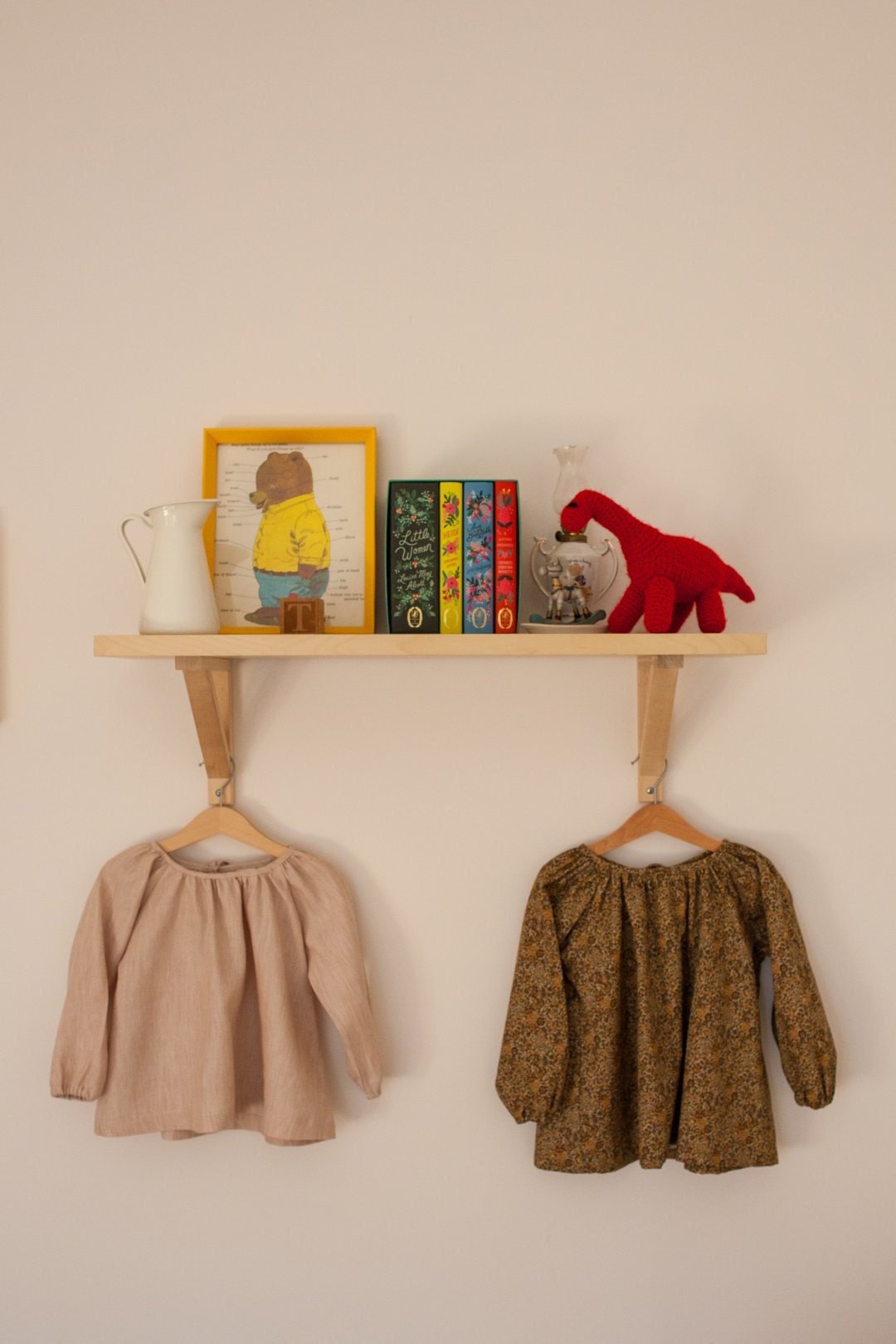 >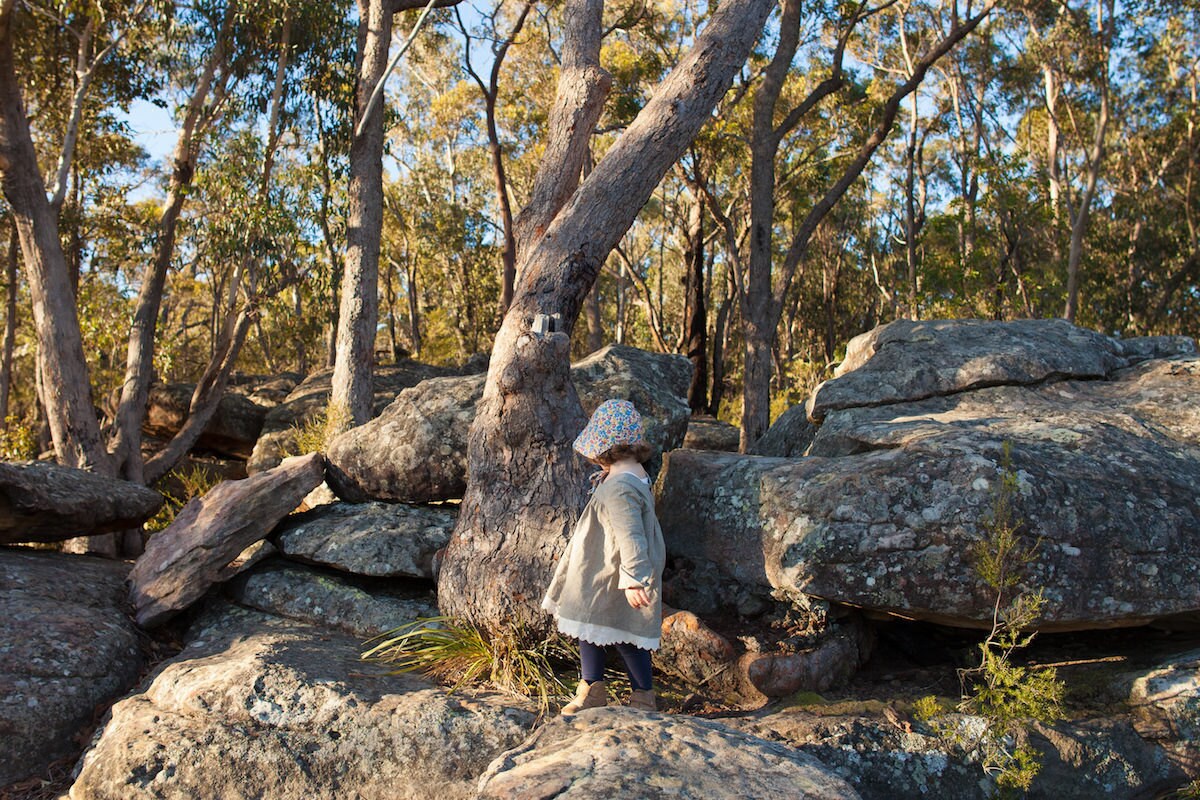 How does your passion for sustainable fashion inspire your designs?
Kids grow out of their clothing so quickly, and a lot of the clothing in stores isn't multi-functional. You buy a t-shirt for summer and a long-sleeve top for winter, but kids will grow out of them both after three months. I designed my
smock dresses and blouses
with a wonderful Liberty of London print, and the fabric is trans-seasonal—you can wear it on its own in the summer, or layer it in winter. The smock starts off as a knee-length dress, and as the child grows, because of the gathered neckline and the tie at the back, it transforms into a t-shirt. Tessa is still wearing one that I made her over a year ago—that design in particular has made me really happy. When people buy my smocks, they tell me how their children continue to wear them, season after season.
What trends in modern children's clothing have caught your eye lately?
Color-wise, I've noticed a real interest in earthy hues, like ochres and apricots. I've made a new bonnet in a
peachy apricot fabric
, because that's what people seem to be enjoying at the moment. Design-wise, I do see more movement toward multifunctional, simplified wardrobes. It may not be mainstream yet, but I think it will be. Kids don't need a massive wardrobe, and parents shouldn't have to buy them new clothes every few months because they've outgrown them or because the seasons change.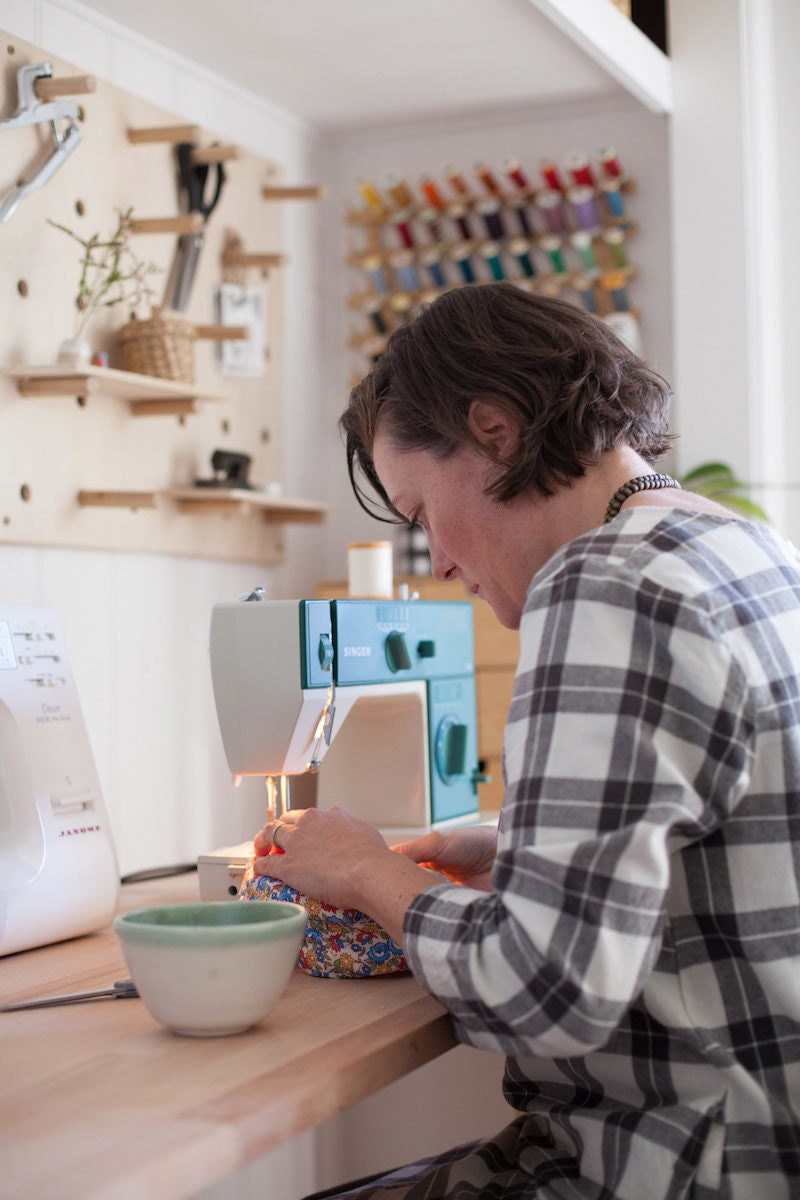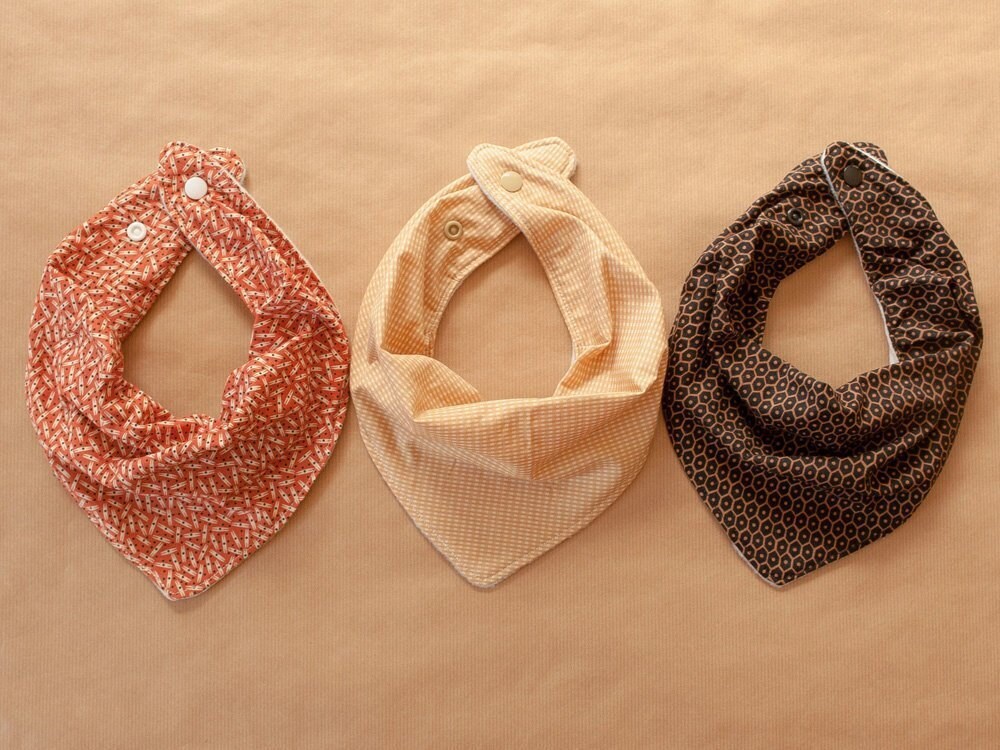 >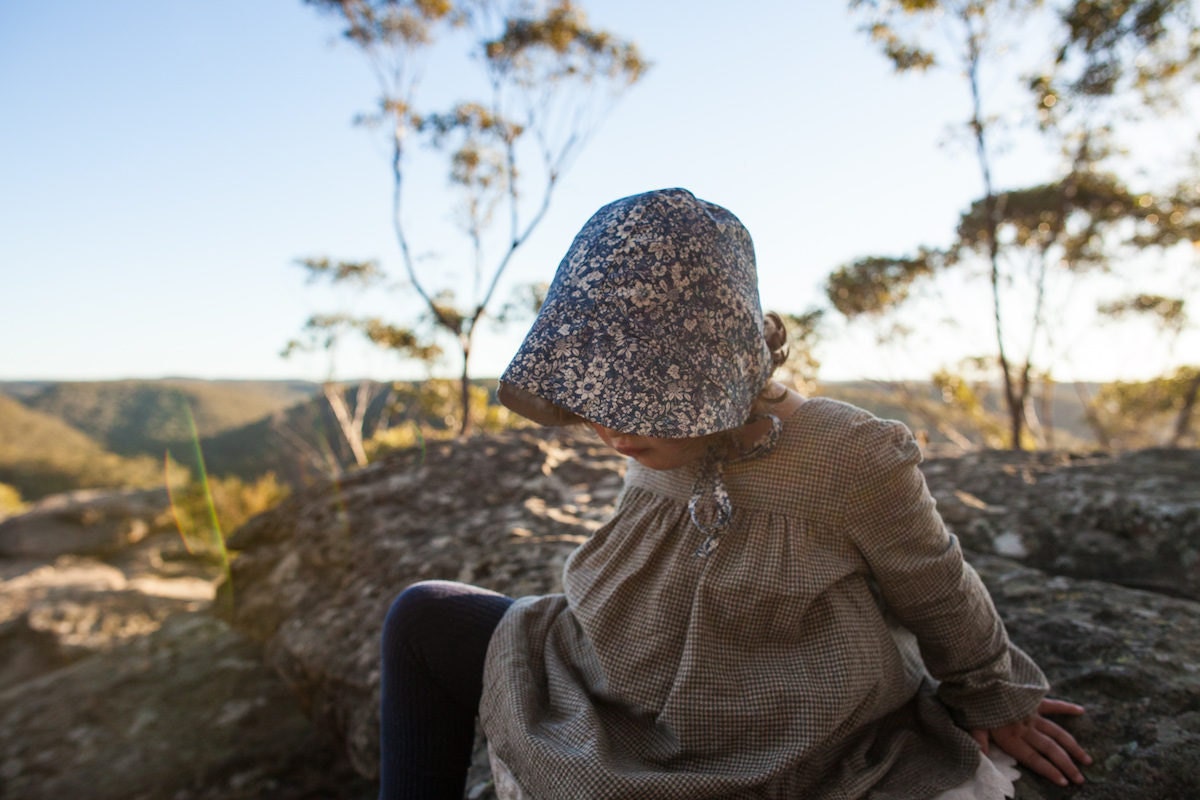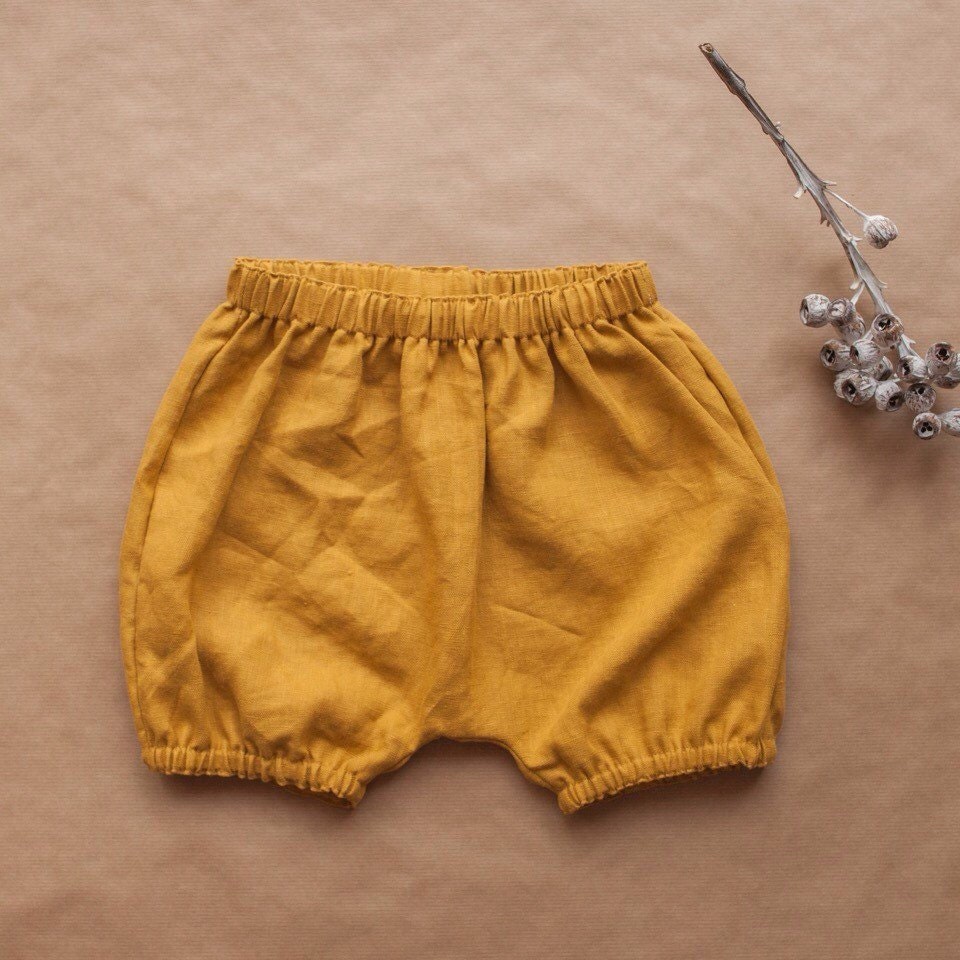 >
What styles do you recommend for families planning back-to-school shopping lists for their little ones?
I think
bloomers
are great, because you can wear them as shorts when it's still warm, and then layer them over tights when it's a little cooler. 
Smocks
are also wonderful and functional for back to school, and kids love playing in them. My
bonnets
add that old-fashioned look to any outfit, but the great thing is, they also protect the kids' eyes from the sun and keep their heads warm as it gets cooler. The bonnets are all lined with soft cotton, and some of them are reversible as well. They're perfect for autumn because there's a lot of that in-between weather.
What has running écolier kids taught you about yourself as an artist?
At one point, when I was buying fabric while on a trip to Japan with my family, I got overwhelmed because there was so much choice. I thought, "Oh my gosh, where do I start, what do I get?" And I realized I should just buy what I love, because my customers will love it, too. I used to really question my style, but through écolier kids I've learned to trust my judgment, and to be true to myself and to what I like.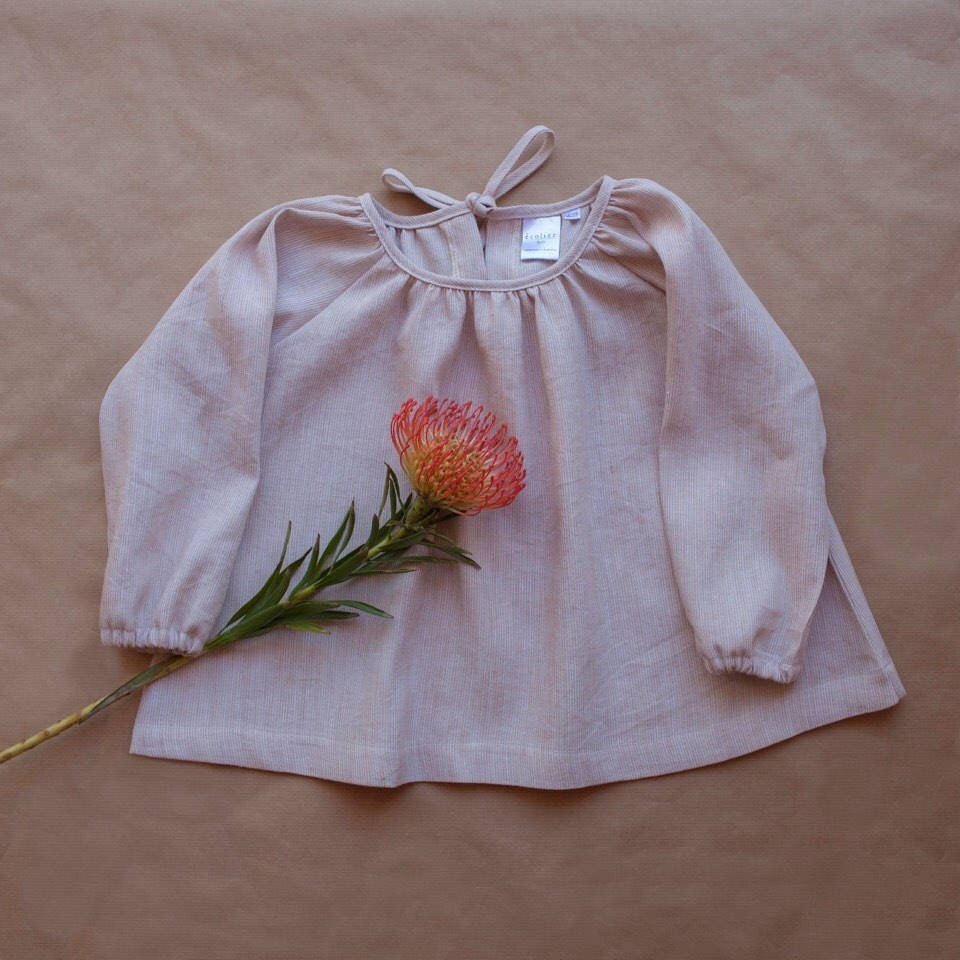 >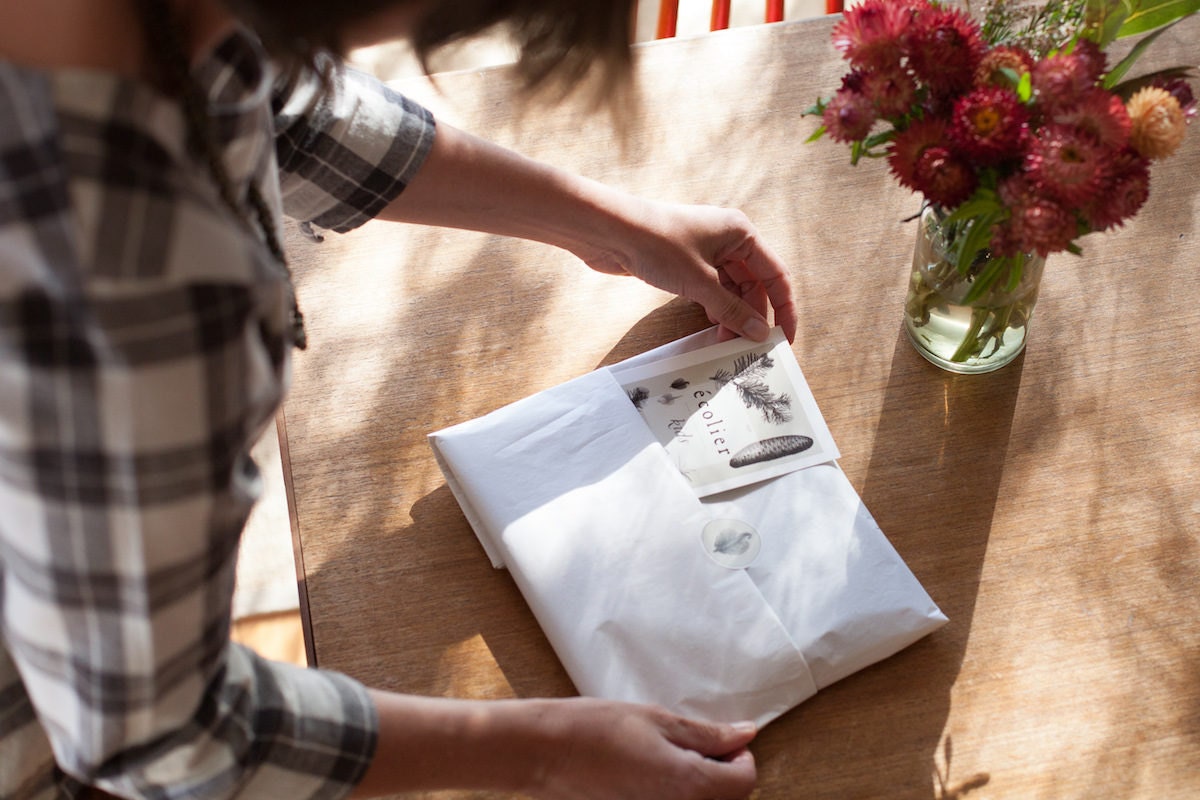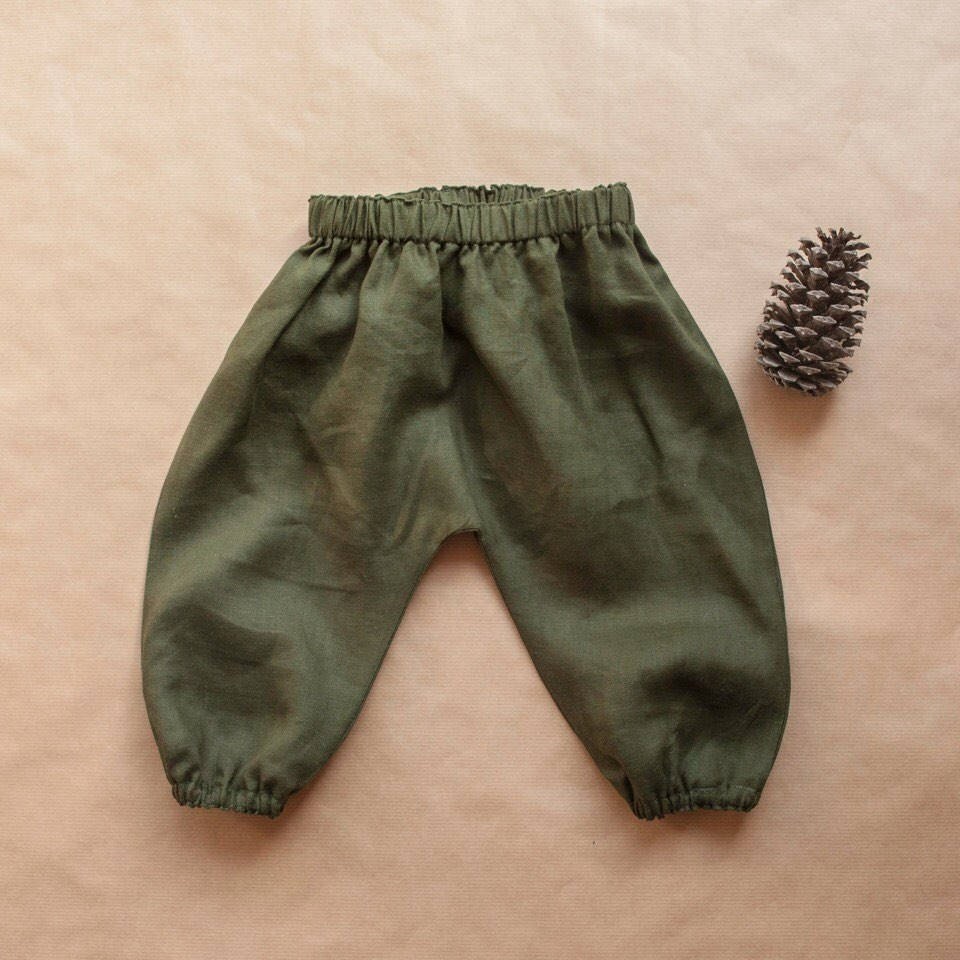 >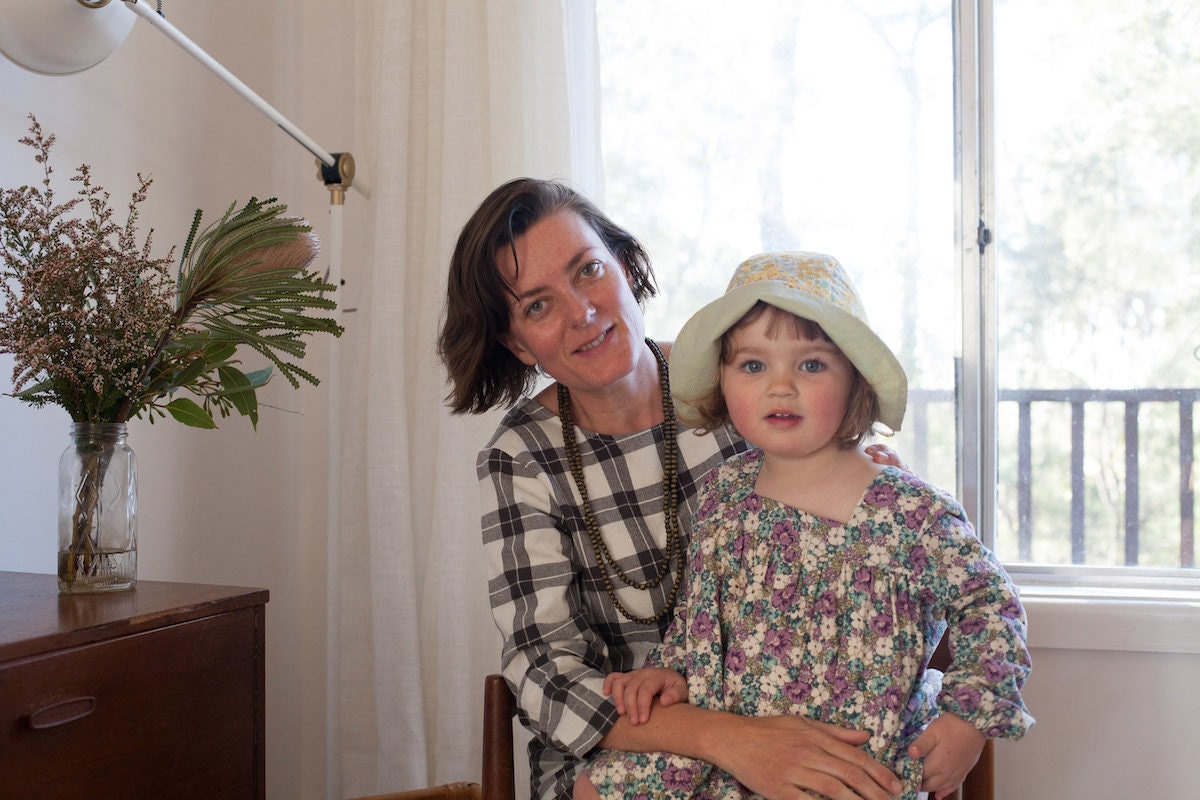 What's one thing you love about running écolier kids?
It can be a lonely job being a stay-at-home mom, but through Etsy, I've connected with so many lovely customers who live all over the world. Parents often tag me in photos of their children on
Instagram
, and that's been one of the biggest joys in this process. Seeing their children grow up in my bonnets, seeing them loved and worn, is so special. I love following their adventures.
Follow écolier kids on Instagram.
Photographs by Romain Mongin.