by Ela Siromascenko
Inspired by her surroundings, this Milan-based fashion designer puts needle to fabric to create showstopping bridal gowns and evening wear.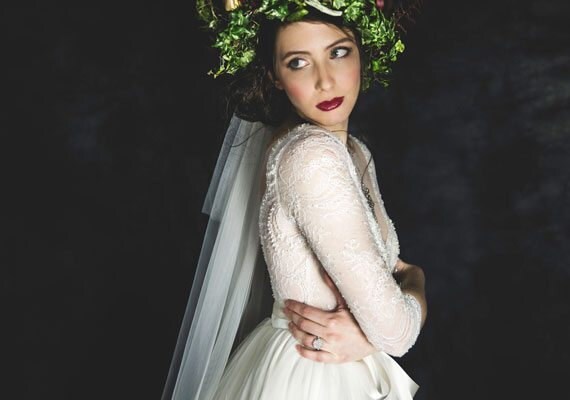 My name is
Ela Siromascenko
. I'm a fashion designer and dressmaker with a focus on vintage-inspired bridal and evening wear. I'm Romanian with Ukrainian roots, and I live in Milan, Italy, where I design and make all my creations by hand in my atelier.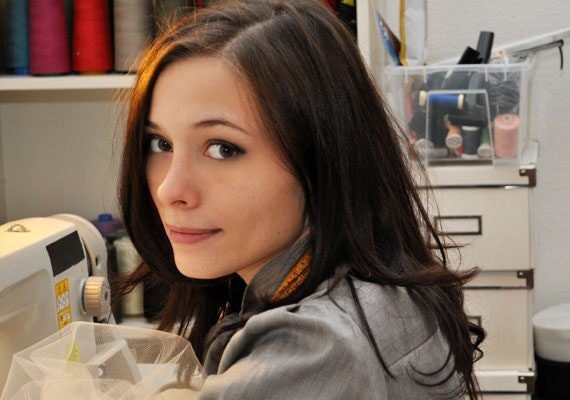 I learned to sew from browsing the internet and reading books and sewing magazines. I had always dreamed of becoming a fashion designer, but due to the way fashion design and dressmaking were perceived in the environment I grew up in, studying fashion was never an option. Instead, I have a master's degree in advertising and PR. It was the most creative thing I could do, given the conditions of my youth. In 2010, my passion for sewing and design burst out, and I started teaching myself to sew. In the beginning, I was only making dresses for myself and wearing them to the events that I was organizing as part of my job.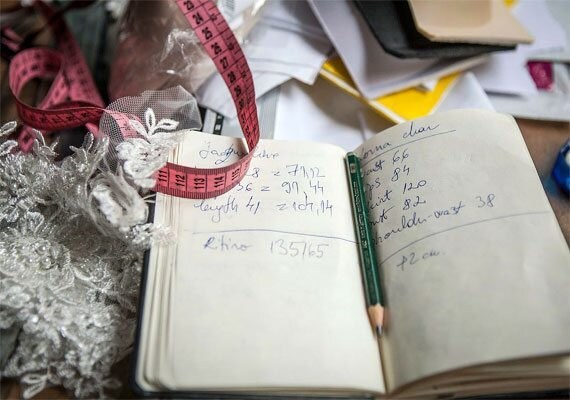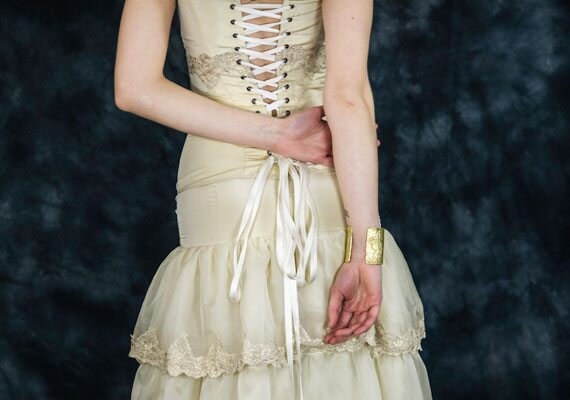 I started my Etsy shop in October 2012 out of pure curiosity ("what if it works?"), while I was still a hobbyist sewer. I had no idea that it would turn into an actual business. In 2013, I started getting more serious: I took a dressmaking class at a school here in Milan, and then decided to dedicate myself to my shop full time. I worked in my studio (a.k.a. my living room) until recently, when I finally managed to move into my own atelier in the city. This space is a dream come true; now I can finally see local clients in the right atmosphere and have a physical presence in addition my Etsy shop.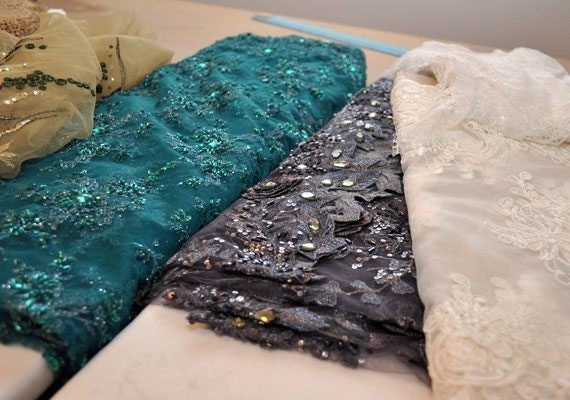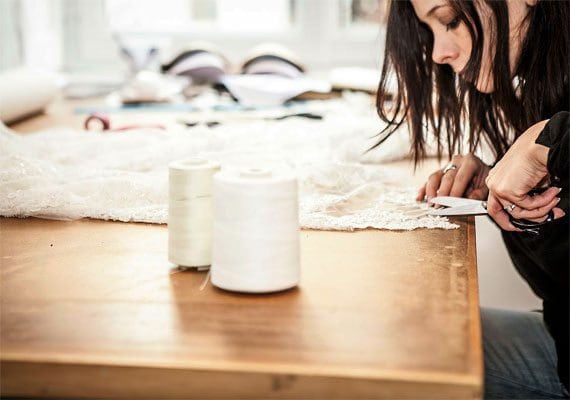 I'm always learning. Each collection is more elaborate, more complex, and more mature than the ones before. My creative process, especially when I work on a collection, starts from a mood or a theme. I create several mood boards in the early stages of designing, and then set out to select my fabrics. Only after having the fabrics can I establish the final designs and sewing patterns. Next comes the fabric cutting and sewing everything together. Some dresses involve intricate motifs of lace appliqué — which involves many hours of cutting pieces of lace and then sewing them by hand onto the dress, all while listening to historical documentaries on YouTube.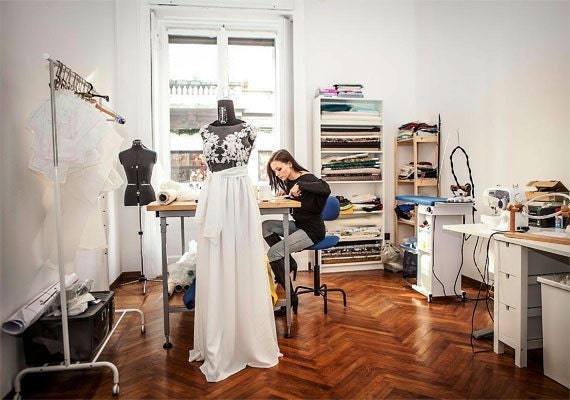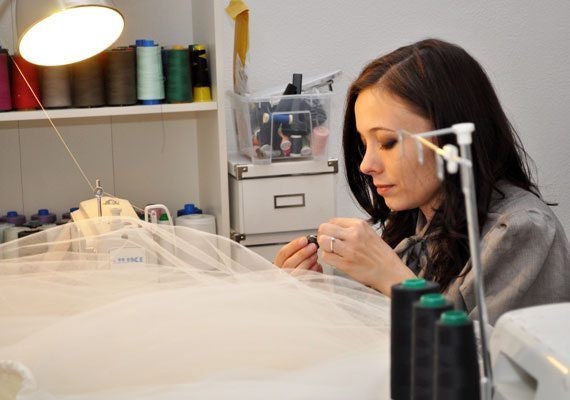 When I discovered the beautiful city of Naples two years ago, I fell madly in love with it. My last three collections are deeply connected with the essence of that city: its colors, its architecture, its somehow dramatic mood and atmosphere — and above all, the Neapolitan woman, whom I see as opulent, voluptuous, and full of energy. I am also inspired by all the beautiful fabrics I find while wandering the fabric stores of Milan. I'm an avid fabric collector, and I'm mad about floral prints — I can't get enough of them.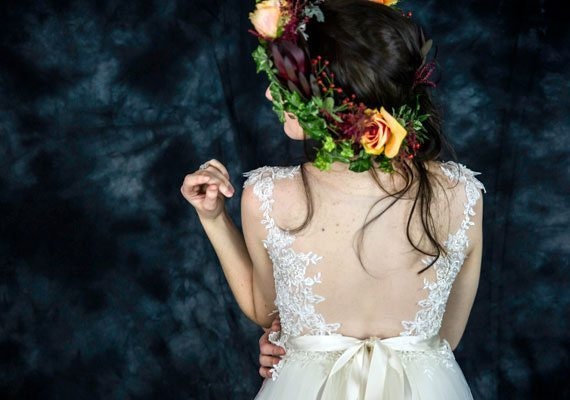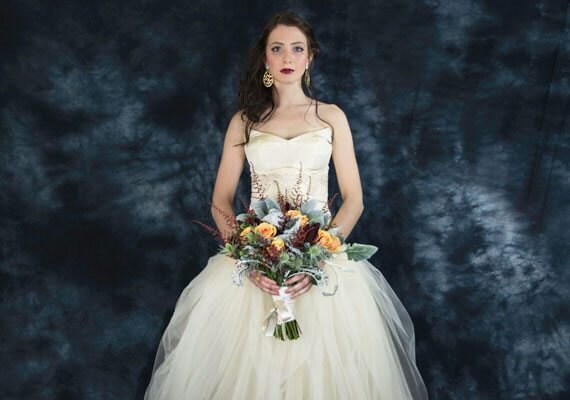 Etsy played a fundamental role in the success of my business; in fact, had it not been for Etsy, I would never even have started it, because it would never have occurred to me that I could actually sell my clothes. From day one, I sold my creations to all the faraway corners of the world, like the US, Canada, Australia, and all over Europe, which is something that surpassed all my dreams. I love the direct contact with my clients, and I feel most rewarded when I receive happy messages and reviews from my customers. One of my most cherished interactions was when one of my first brides' husbands wrote to me after the wedding and said, "My wife looked like an angel. Thank you!" I had never communicated with the man before, so the fact that he took the time to look for me and write to me gave me the feeling that I had made a difference in someone's life.
Follow Ela Siromascenko on Facebook, Twitter, Pinterest and Instagram.
Process photography by Cinzia Mele; product photography by Sabrina Cirillo; all other photos by Ela Siromascenko.