Inspired by all things mystical, this fiber artist creates bold, hand-dyed yarns with names like "Troll King" and "Forest Dancer."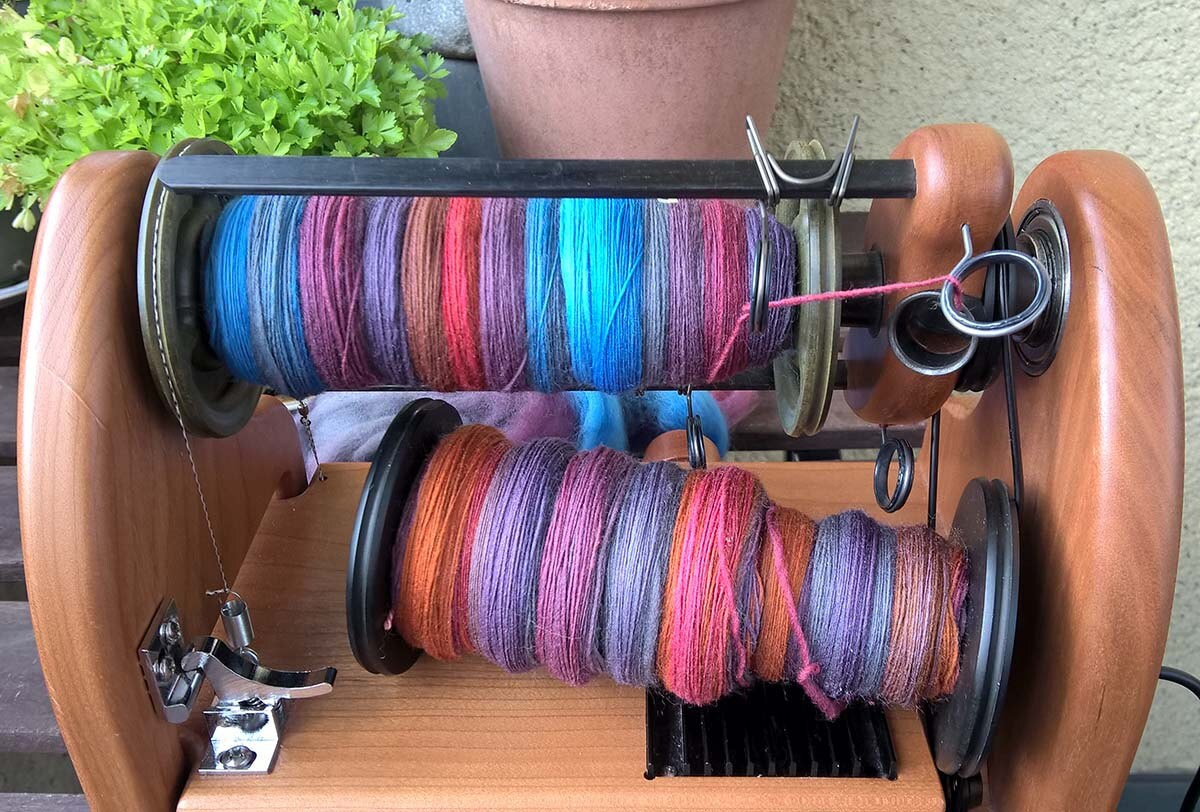 Where does yarn come from, and what makes it interesting? It's not a question I'd truly considered until talking with spinner and fiber artist Tina Degenkolb of 
Elfenwolle
.
This knitter knew she
wanted to utilize truly unique yarn in her work, but the bold colors and materials she sought existed only in her mind. "I was determined to make something different than machine-made yarn: something individual," she says. Inspired by the raucous colorways of her imagination, Tina started her creative journey at the source, collecting and washing sheep's wool, then dyeing and spinning it into yarns with whimsical names like "Troll King," "Forest Dancer," "Crazy Witch," and "Cherry Cherry Baby." As she explains, "I dye my fibers, then look at them again and again until the right name comes to mind — I love names with a connection to the mystical world, but sometimes the wool seeks out its own name." Not content to keep her colorful creations to herself,
Tina's hand-dyed fibers
now inspire clients and customers around the world to create their own fanciful knits. Read on to learn more about Tina's dyeing process, and
shop her collection here
.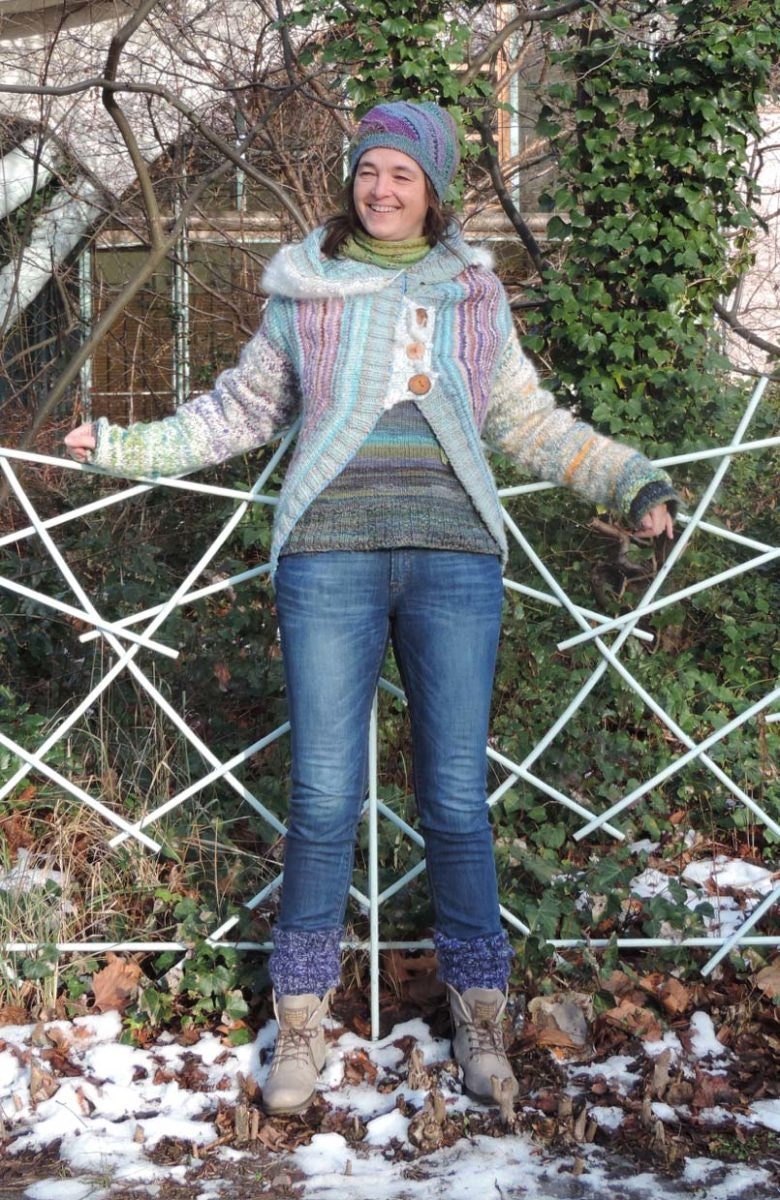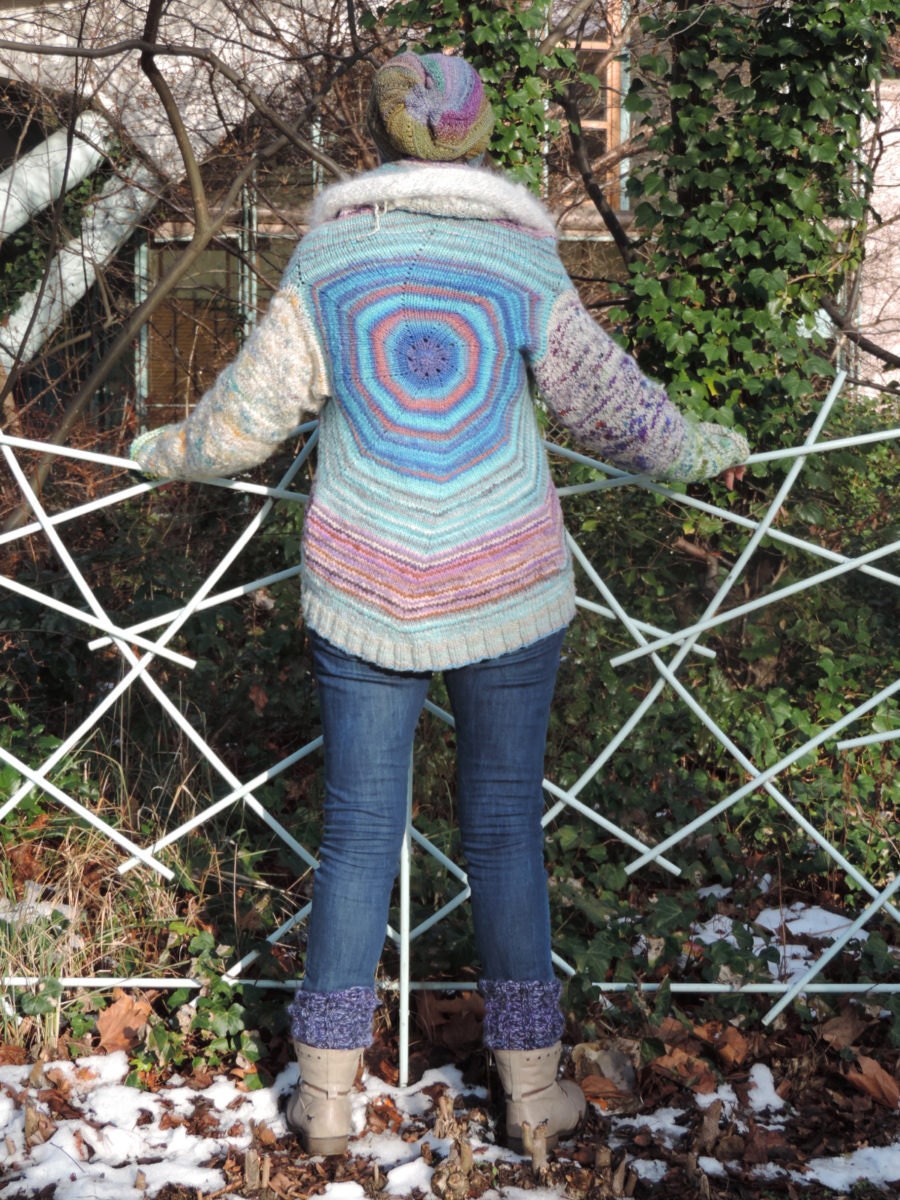 Tina models one of her creations.
Tell us about your creative background and how you created Elfenwolle.
Spinning and fiber are my passions, and I create fiber blends in unusual combinations. I began dyeing in the '90s with sheep wool; around that time, I started using my first spinning wheel. Making my own yarn fascinated me, and I sought out less common fibers, mixing, spinning, and selling them at local markets. In 2013, I opened my Etsy shop with a little help from my daughter. I chose the name "Elfenwolle" for my business because I like stories about fairies and elves — there is something peaceful about them that is so appealing to me.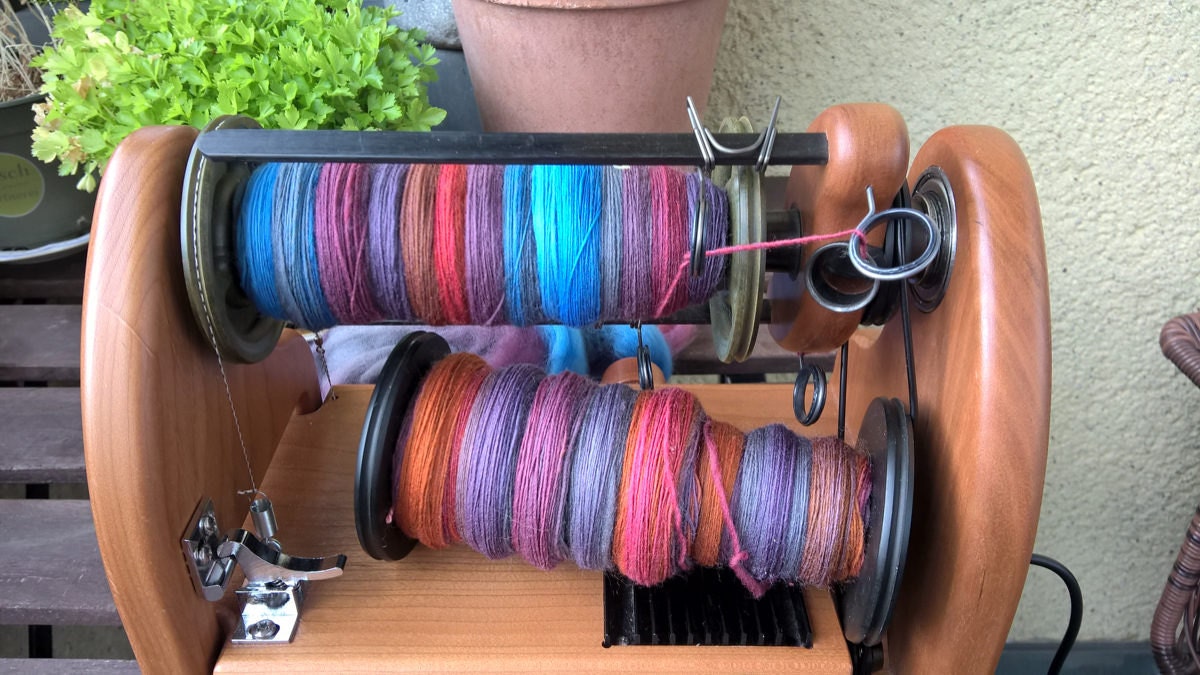 You create and sell hand-dyed, handpainted, and handspun fibers and yarn in wild, bold colors. How did hand-dyed fibers come to be a priority for you in your work?
I love sheep and their wool: Every breed has a unique fiber.
I wanted to knit with handmade yarns
, so I began to collect, wash, dye, and spin sheep wool; I was determined to create yarn that was truly unique, and with dyeing, you create your own colorways. I use an electric kettle, a dye brush, and my colors, processing my yarns on a spinning wheel. I only dye what is personally appealing to me, since I'm just doing it for the fun of it; thankfully, my customers appreciate my work.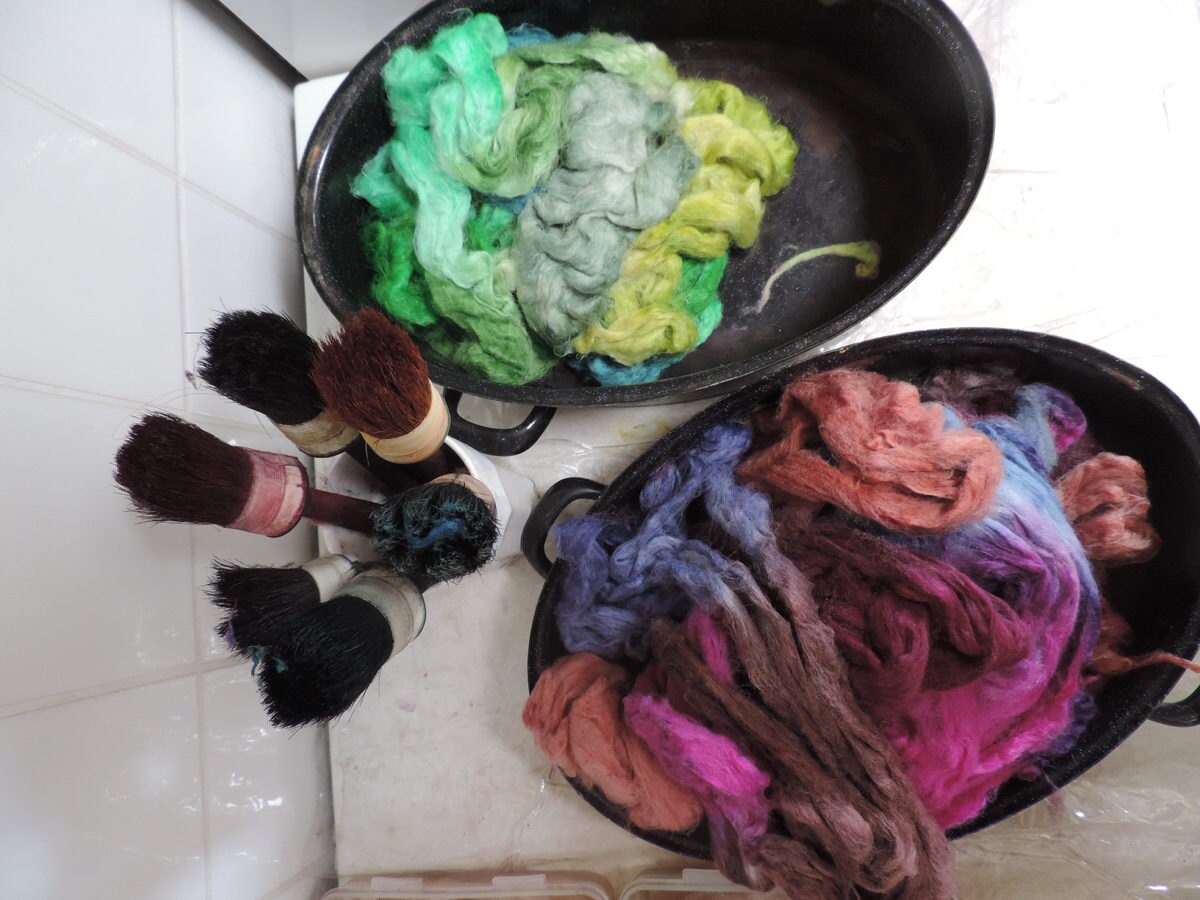 "Summer Light" Handpainted Fiber for Spinning, $20
Walk us through the process of how you go from an idea to a finished product.
It begins with a fascinating richness of colors in my mind, typically inspired by a landscape or a picture. When I get an idea, I start mixing colors and create a dye test. Next, I wait for the wool to dry to see if the results will work with my intended idea; sometimes I change the colors until they're in complete harmony with my vision. I finish the dyeing process with various sorts of braids, hand-painting each fiber in a particular colorway. Finally, I let the fibers dry again until I can give a name to every braid.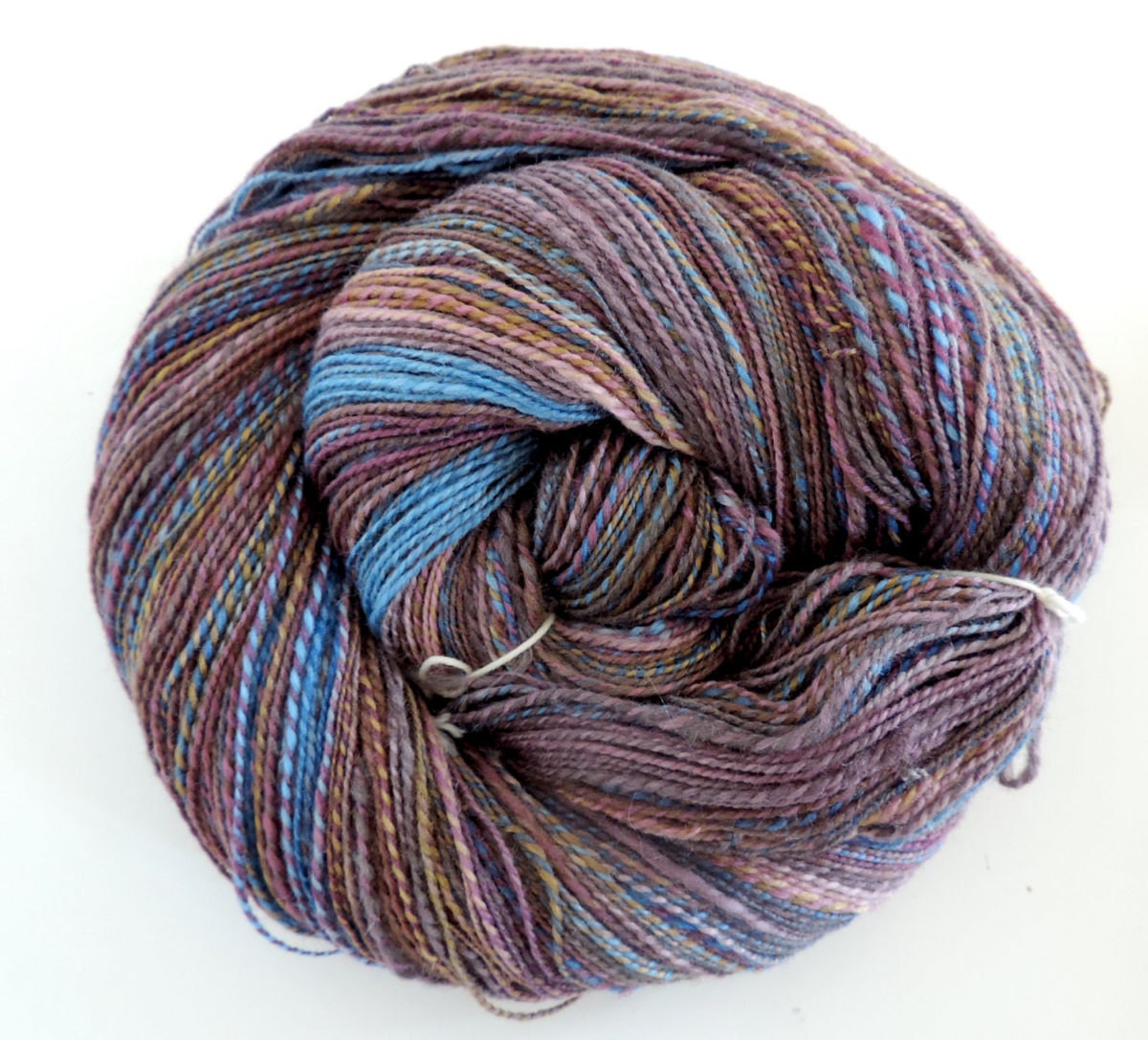 "Olive Dancer" Handspun Yarn by Elfenwolle, $40
Do customers often share the finished pieces they create from your fibers?
Yes! My customers often send me pictures on Instagram — I've included some photos below — and in my
Elfenwolle group on Ravelry
. It is always beautiful to see how a customer's creation turned out. https://www.instagram.com/p/BJo1naJhlTX/?taken-by=keninmaine https://www.instagram.com/p/BHOry1ahvWd/?taken-by=barauer https://www.instagram.com/p/BJMHo77A_xY/?taken-by=knittyzen https://www.instagram.com/p/BIdGH8kj-cQ/?taken-by=podam
What have been some of the most exciting moments or proudest achievements of your creative career thus far?
My most memorable moments include receiving caring comments from customers, and getting my first orders from America, Japan, Indonesia, and France. I treasure my clients and my friends at the wool market who support my creative process.
What's on the horizon for your shop?
I want to add even more
interesting fiber blends
to my line. I'm also looking forward to gaining new clients, especially those who are discovering the mystery and wonder of spinning. I regularly teach courses in Berlin, and I would like to make spinning more well-known in Germany.