by Elisabeth Space
Elisabeth's love of rocks started during childhood; now, that passion has translated to a flourishing jewelry business.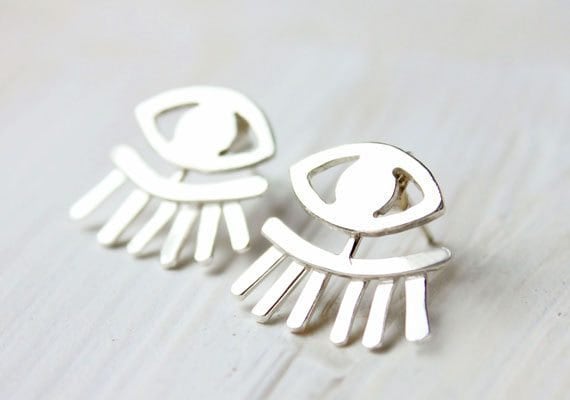 Hello! I'm Elisabeth, of
Elisabeth Space Jewelry
. I make jewelry on a full-time basis from my home studio in Omaha, Nebraska, with my furry, 10-lb. assistant named EmmeLou by my side. I pride myself on using high-quality materials and skilled techniques, and offering exceptional customer service to my clients. Never content to rest on my laurels, I add new designs to my shop regularly.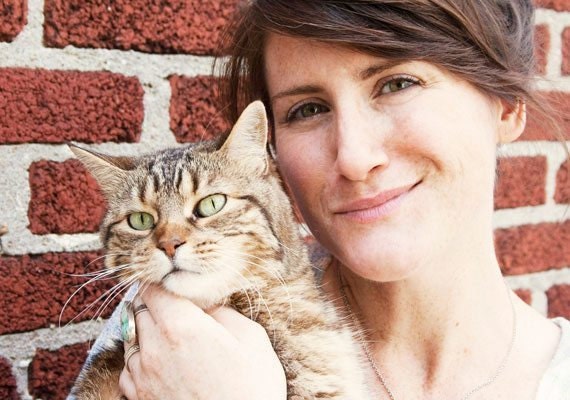 For as long as I can remember, I've loved rocks. When I was a child, staring at the fossils in a boulder at the zoo was just as cool as seeing the elephants and the gorillas. I also remember sneaking rocks out of my older sister's collection when she wasn't looking. Flash forward to 2006, when I somehow found myself at a bead show buying heaps of beautiful rocks and beads, despite the fact that I had no idea how to work with them. That was the beginning of Elisabeth Space Jewelry. Over the next few years, I more or less taught myself how to make jewelry when I had the time, slowly acquiring tools and honing my skills.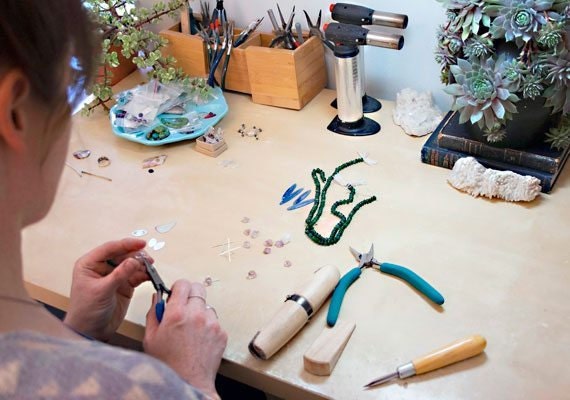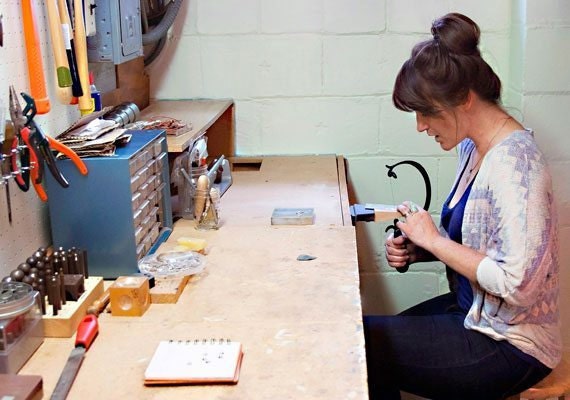 If there were a set process that guided my work routine, I'd love to put my finger on it, but I've come to realize I'm a haphazard maker — why fight it? I almost never work from sketches; the one and only notebook I have for work exists so I can jot down dimensions for my wholesale pieces in order to replicate them in a uniform way. When working with free-form stones, their cut and shape usually guides me to the finished piece, which more often than not is one of a kind. I create based on my materials, the seasons, where I dream of traveling, and on a practical level, what I think will speak to my customers. I've always been drawn to blue and green, and as a result some of my favorite stones to work with are
turquoise
,
lapis
,
chrysocolla
 and
labradorite
.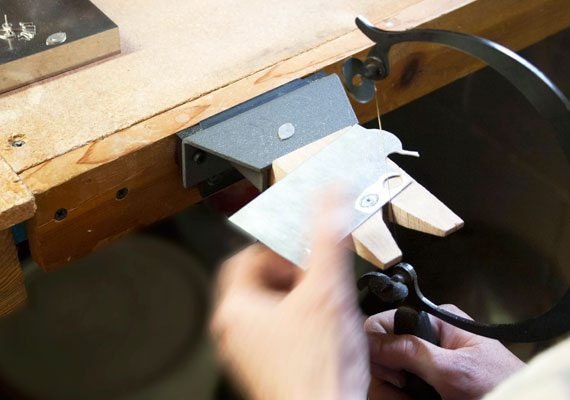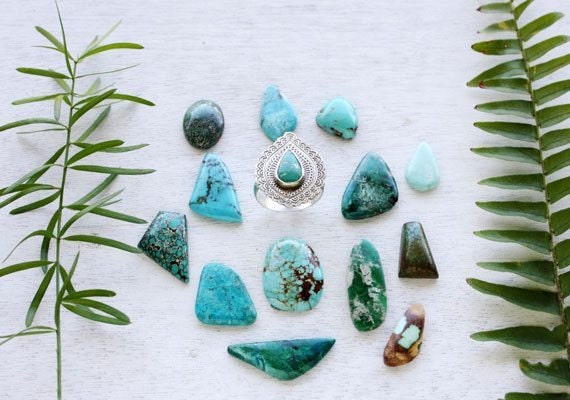 Etsy has been instrumental in my business's success. I'd always loved the pieces I made, but putting myself out there and seeing that others do, too, gave me the confidence to do this full time. The Etsy community has become part of my daily life; I'm friends with so many makers I've met here. Thinking of all the wonderful customers I've connected with gives me goose bumps, and the meaningful occasions in which my jewelry has taken part still wows me. Engagements, birthdays, memorials, repurposed family heirlooms: All these shared moments are sacred, and they make what I do so much more than just a job. Etsy Wholesale has also been amazing for connecting my jewelry with retailers both big and small; I look forward to growing that aspect of my business in the future.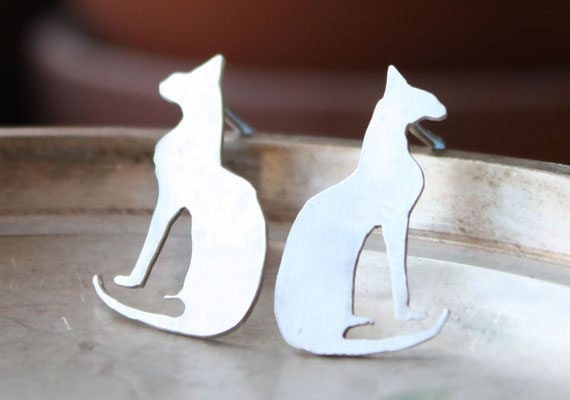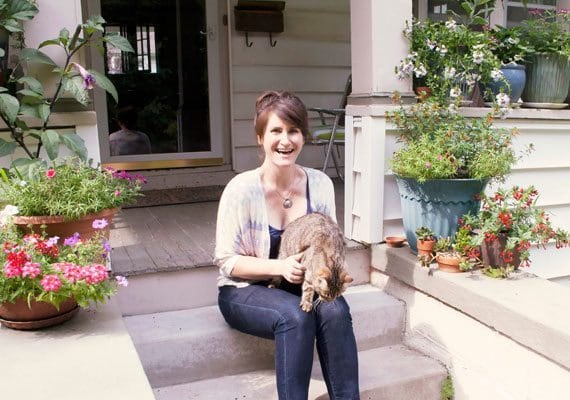 As for what's coming next, I'm open. My work can be done in a smallish space, so I have lofty dreams of selling my house and tooling around the country visiting friends and creating in different places. I'm currently researching torches (fire!), and I plan on upgrading my soldering station soon so I can work more efficiently. I'd love to learn more about lapidary work as well, and get my own stone cutting and polishing machine. Above all, I want to get better and better at what I do. The perfectionist in me loves the thought of that.
Follow Elisabeth Space on Facebook, Twitter, and Instagram.
All photographs by Rachel of Rachel O's Fabulous Whimsy.