by Julie Schneider
Weary of ill-fitting bras that masked her natural figure, this San Jose-based designer created a bespoke lingerie line to complement smaller frames.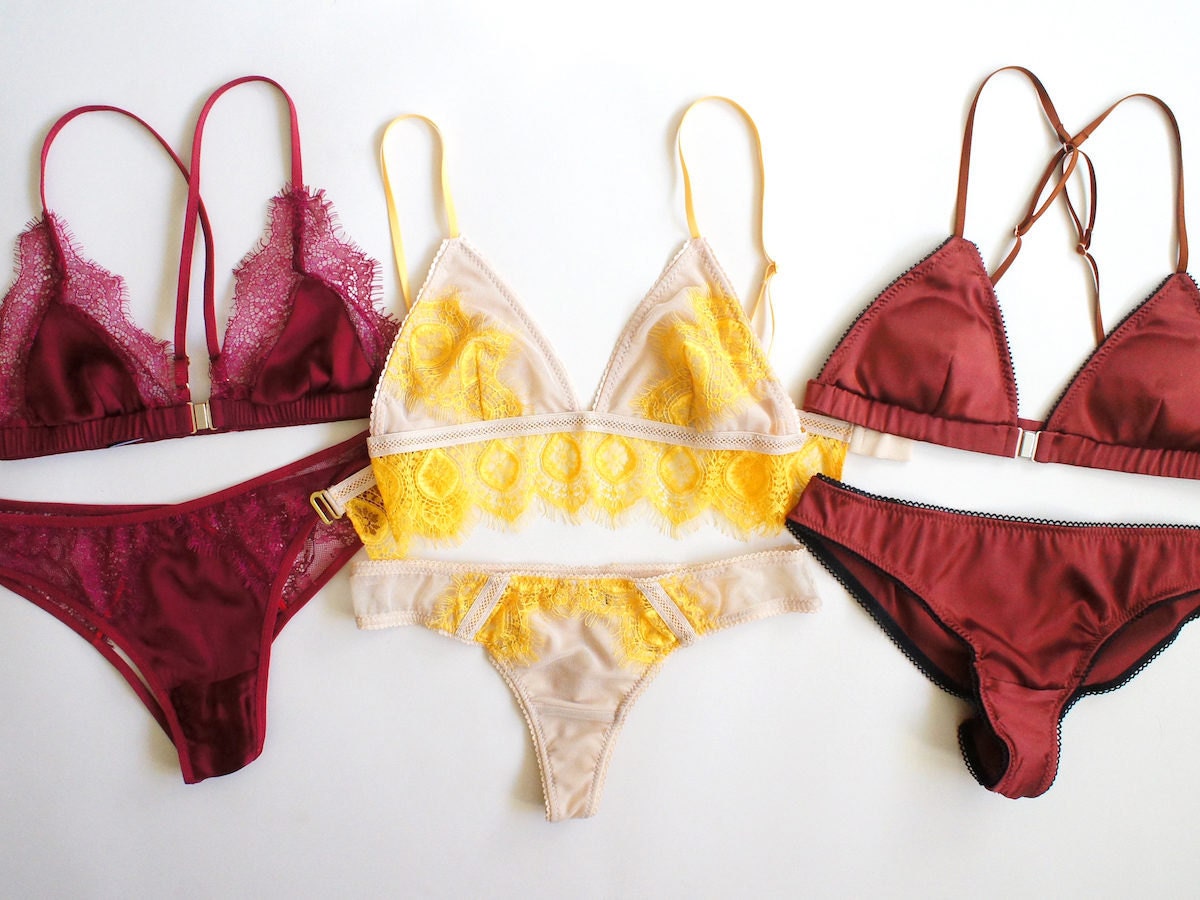 In our weekly
Featured Shop series
, we shine a light on a standout shop from Etsy's talented seller community, offering readers a behind-the-scenes look at their process and story. For years, designer Elma Valerio struggled to find beautiful, well-made
lingerie
that fit and flattered her petite form, reluctantly picking through sports bras and the junior's section as a last resort. Bras from mass-market stores were too big, oddly proportioned, or so stuffed with padding that they distorted her natural figure. "I didn't want to pretend to be something that I wasn't," Elma says. Like so many women, all she wanted was to feel good in her own body—and maybe throw on a little something special to accentuate it every now and then.
Explore the Elma Lingerie collection
Channeling those frustrations into something positive, in 2014 Elma set out to help smaller-chested women everywhere feel confident, comfortable, and sexy with the launch of her bespoke intimates shop, 
Elma Lingerie
. Drawing on her training in undergarment design, couture tailoring, and experimental patternmaking, Elma dreamed up a luxurious collection of ruched
panties
, gossamer
garter belts
, silken
camisoles
, and her specialty: underwire-free
bralettes
designed to complement a petite bust with comfort and style. Sewn by hand from high-end laces and silks, each glamorous piece is thoughtfully constructed based on proportion and shape to create the perfect fit.
Read on to discover Elma's sage advice on gifting lingerie—to yourself or a sweetheart—and shop the Elma Lingerie collection.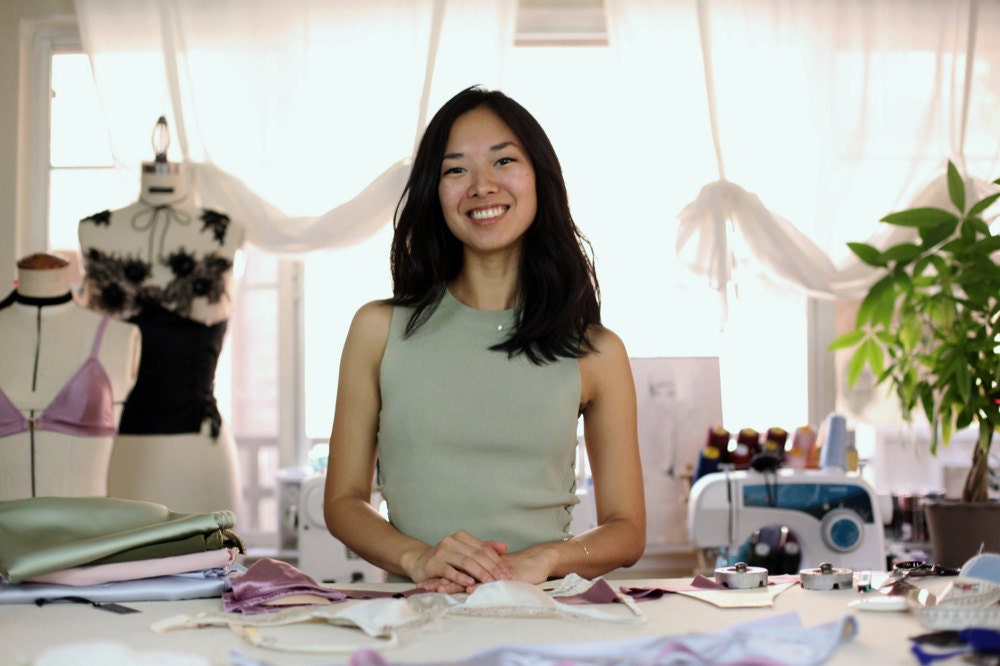 Conversations about inclusive sizing often highlight plus sizes. Why do you focus on petites?
I think there's a perception that if you're small you should be able to fit into anything, but that definitely wasn't the case for me, and I realized that other women were having the same problems with 
lingerie
. Everyone's got a different body shape, but when most brands come up with standard sizing, they don't cater to that variety. Plus, there's this pervasive mentality of: "Okay, you're small. Let's make you look bigger." This idea that to be beautiful, you need cleavage and full breasts and curves. That view is common, but it's changing. Beauty comes in
all
forms, and nowadays more women are speaking out about being happy with their small chests, too. I'm happy to be part of that change.
What special details do you consider when designing lingerie to fit smaller body types?
From working closely with my customers, I've been able to pinpoint key fit issues for smaller women. When most brands size their garments, they start with a small or medium and grade up and down by calculation. The problem with just calculating by numbers is that you're basically taking a bra and shrinking it down without considering proportion—they aren't fitting a size extra-small garment on an extra-small lady. Instead, I start by fitting on a size extra-small woman and I
also
fit on a small and a medium woman, and so on. I'm careful to keep the proportions correct for a woman with smaller-sized breasts. Of course, everyone has different sized and shaped boobs, but I've identified five common breast shapes and designed my own fit guide. Also, there are some brands that say they'll help you find your fit, no matter what size you are, but then the smallest size they actually have is a 32 band. We go down to a 28.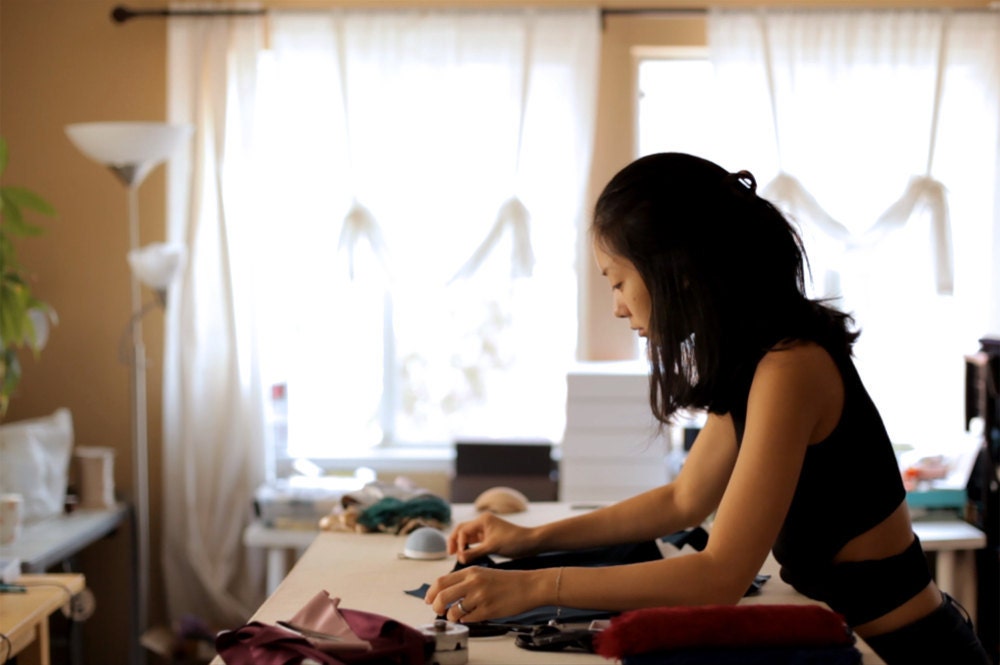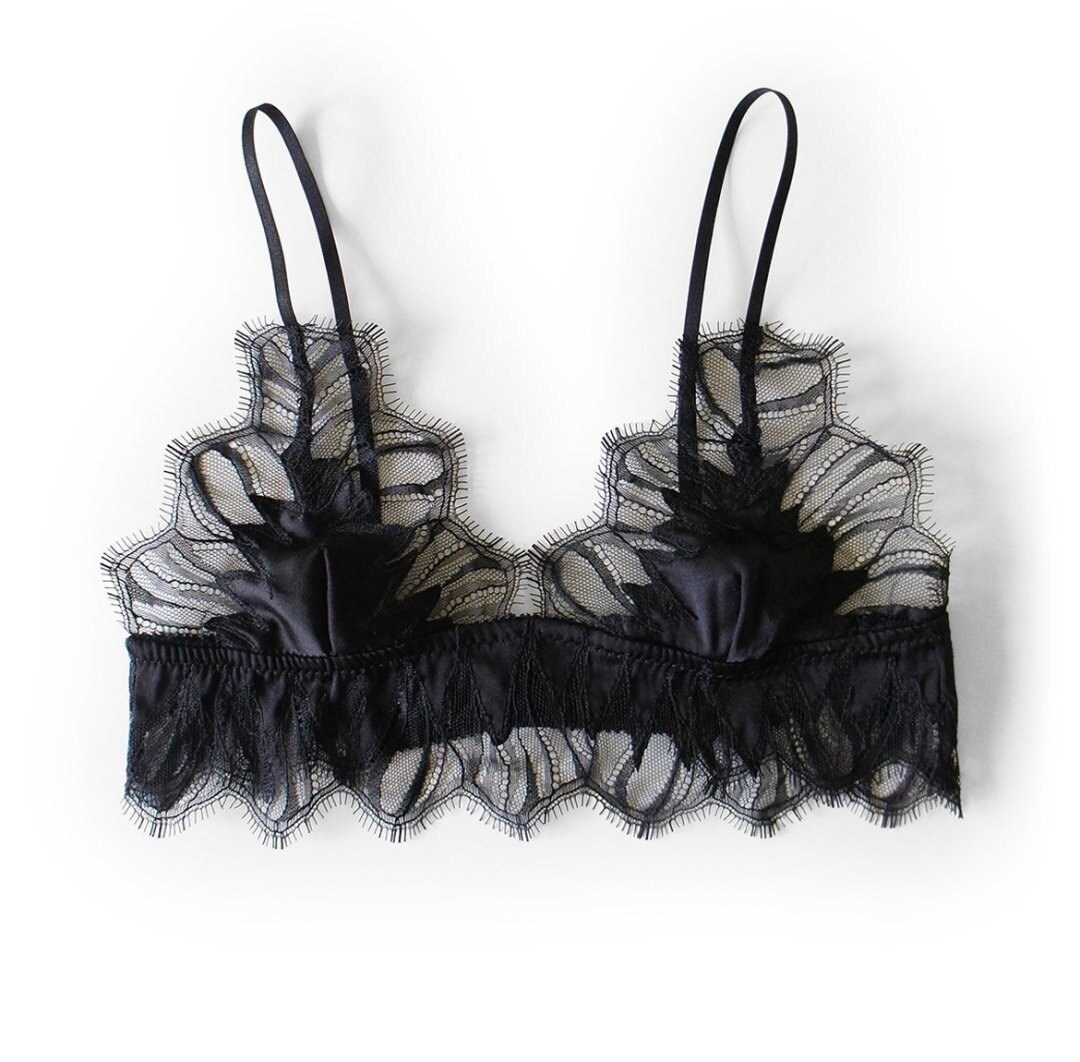 >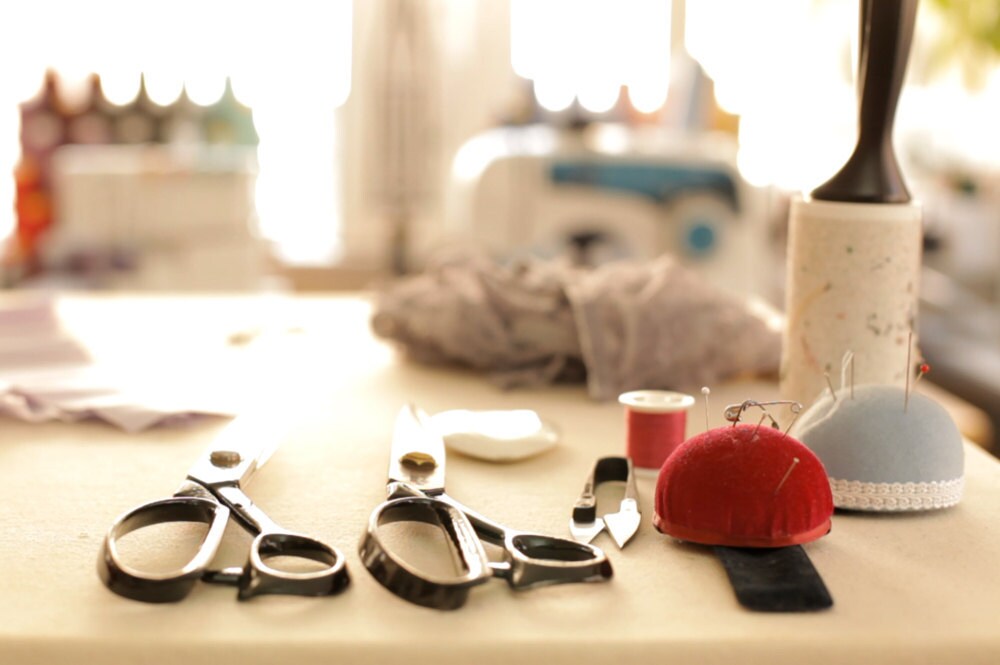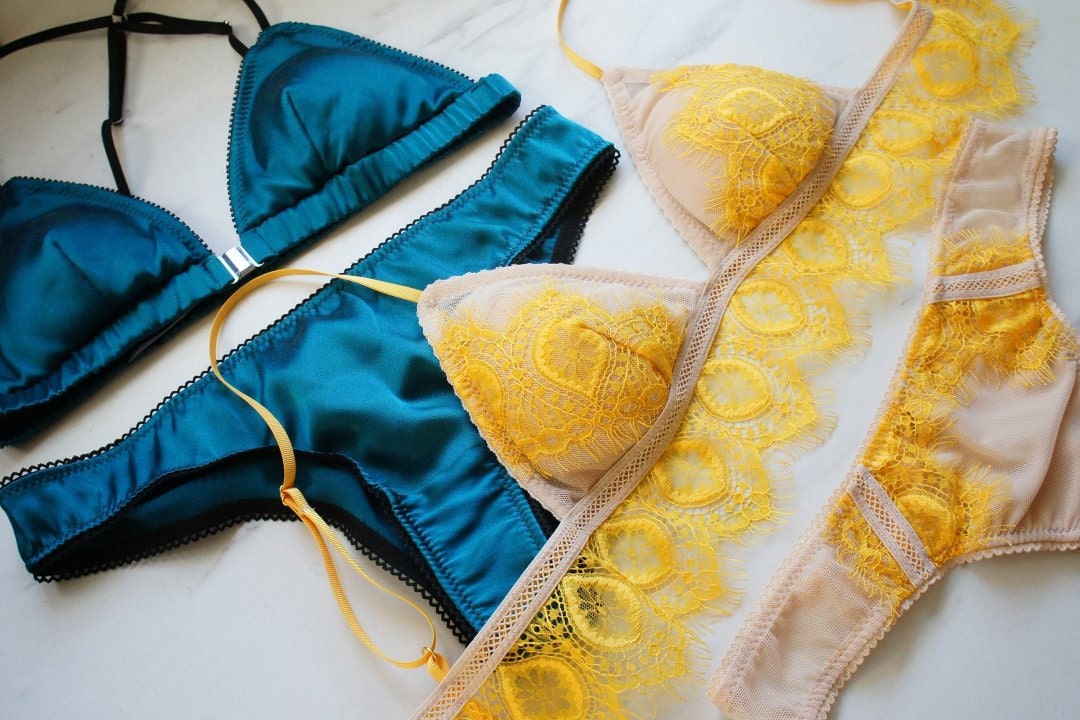 >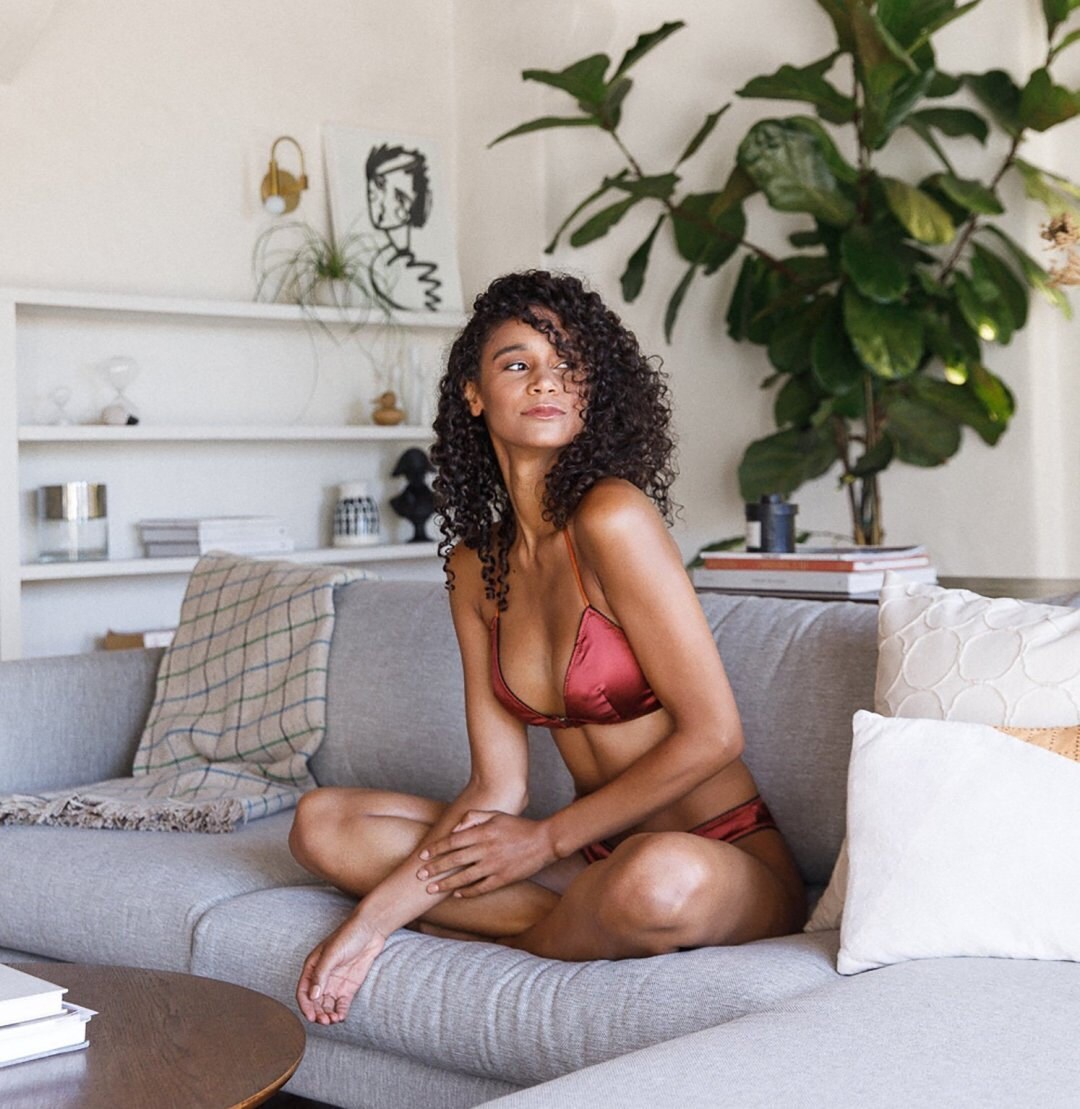 >
Photograph by Manolo Singian and Mark DePaola
What makes your bras so flattering?
I've found that cups in mass-market bras tend to float off of my chest if I bend over or slouch, so I cut my cups smaller with a flatter, rounded shape, and I make the bra straps a little bit shorter, too. Another problem I've found with small sized mass-produced bras is that the cups often touch in the center, covering much of your chest. It can look like you have a piece of armor on. With my
bras
I leave a little gap in the center to highlight your shape instead of covering it up. I also offer
removable padding
for almost all of my bras to help with coverage and shaping, which is really popular.
Your About section mentions ballet and vintage motorcycles as sources of inspiration. How do these elements show up in your designs?
I grew up dancing ballet and I still try to catch shows as much as possible. I want my customers to feel the way that those dancers look on stage: so free and in control, confident and comfortable in their bodies. That's what I want to replicate through my garments—I want people to feel so comfortable that they can dance and move. I love the more feminine stuff, but I'm also a rebel and I grew up a little bit of a tomboy. So I like to include a bit of an edge in my designs too. It's not just about being girly, but the combination of hard and soft.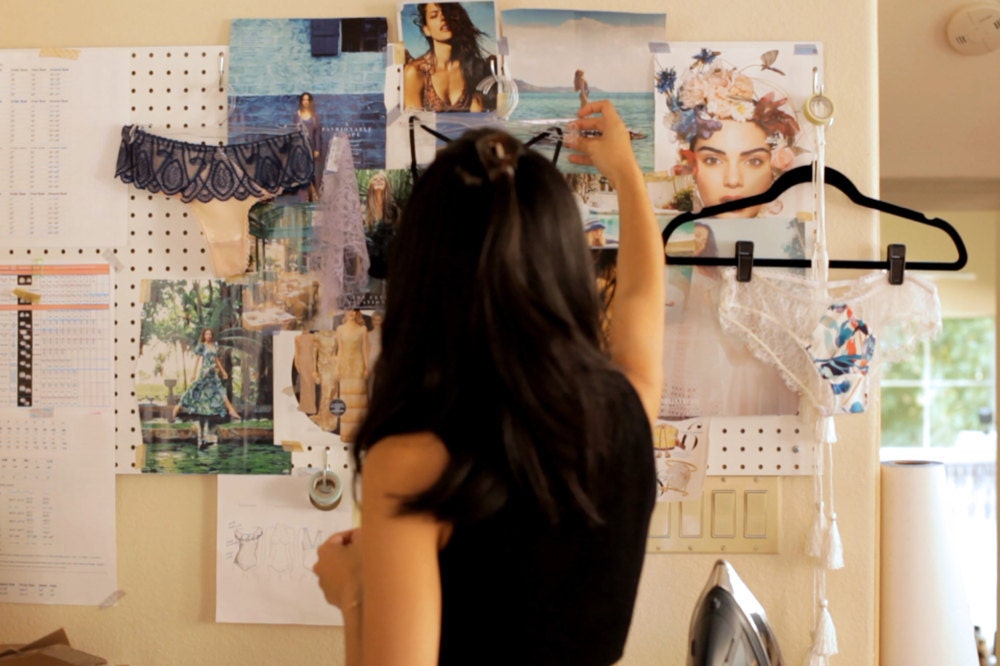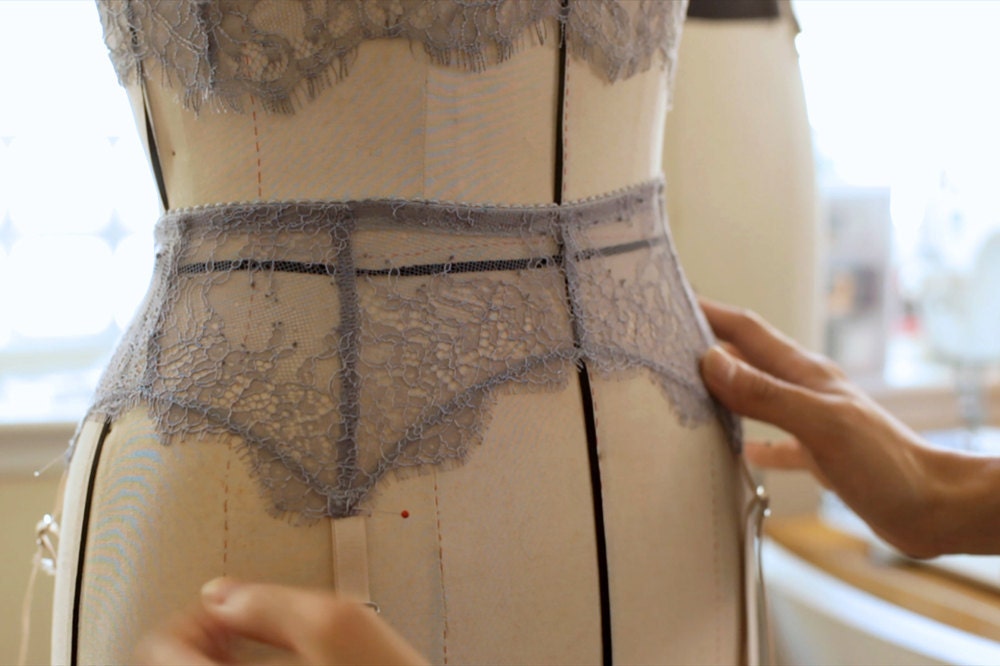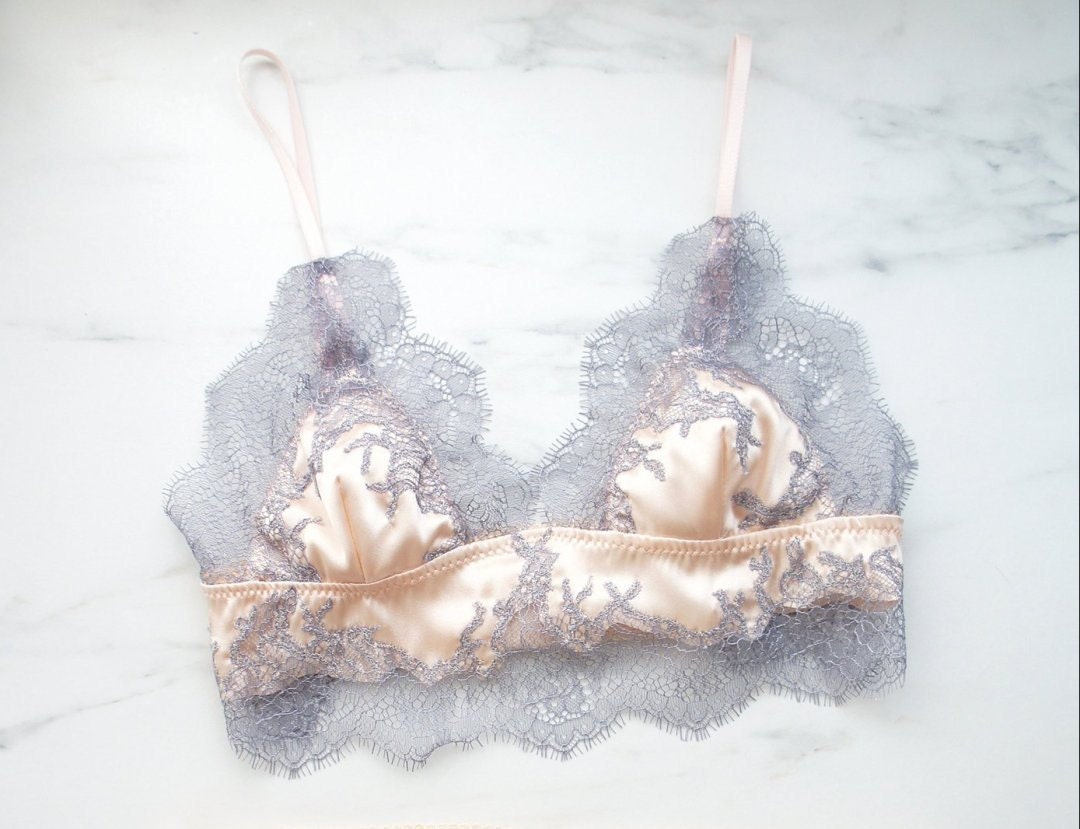 >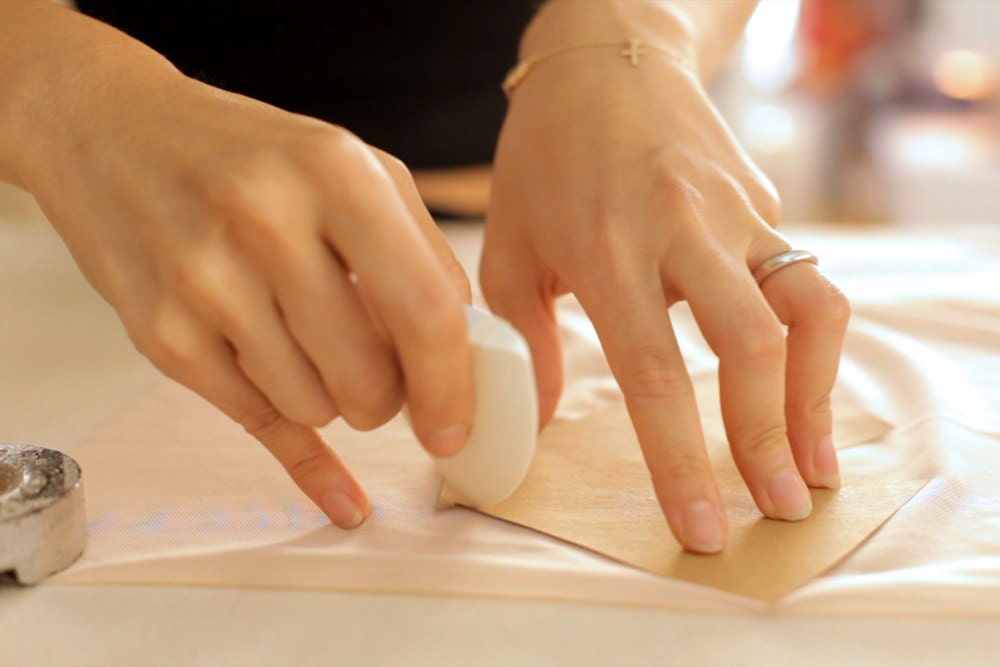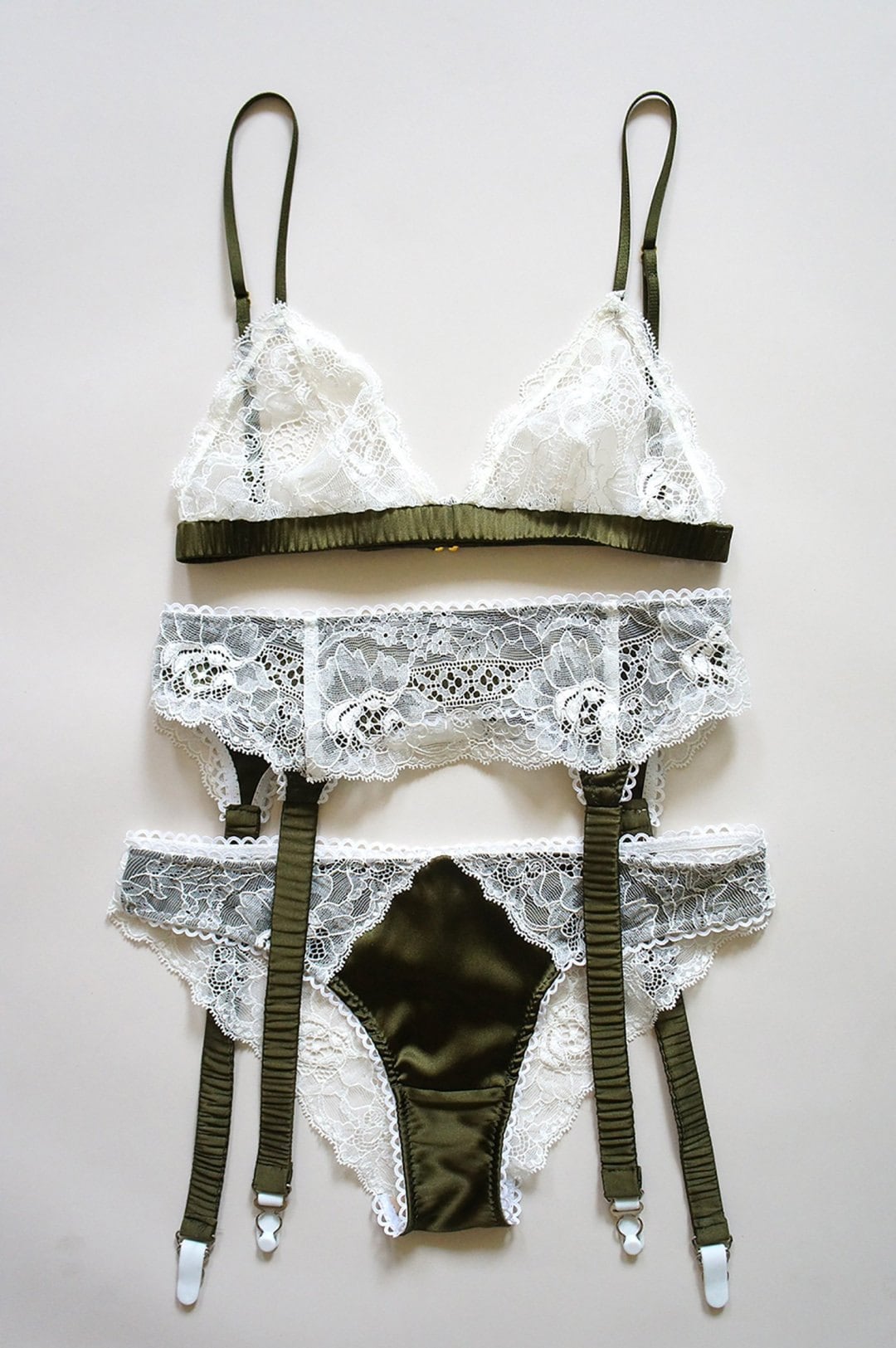 >
Do you have any particularly memorable customer stories?
I have a lot of repeat customers—people who like
lingerie
but didn't have any go-to brands before they found me. It's lovely to see messages from them like, "Where have you been all my life?" I also get custom orders from women going through breast cancer who have had mastectomies or lumpectomies and are trying to avoid underwire lingerie. There was one woman who'd been through two surgeries and was struggling to find something that was aesthetically pleasing and also fit her medical requirements. She's found solace in shopping for lingerie with my brand and even 
wrote an article about it
for Lingerie Addict. If I can help women like that feel beautiful in their undergarments, that really makes my day.
What's your advice for someone buying your lingerie as a gift for someone else, say, for Valentine's Day?
Sneak into their
lingerie
drawer and do a bit of digging. Find a few of their bra sizes—because women don't always wear the same bra size in every brand—and take an average. With lingerie, fit is the first most important thing, but you also want to think about color and fabric. Some women love lace, for example, but others prefer the smooth texture of silk. Consider what kind of materials they have in their closet. If it's a gift, I'd recommend pulling out all the stops and getting a
bra
,
garter
, and
panty
set—something that's absolutely glamorous.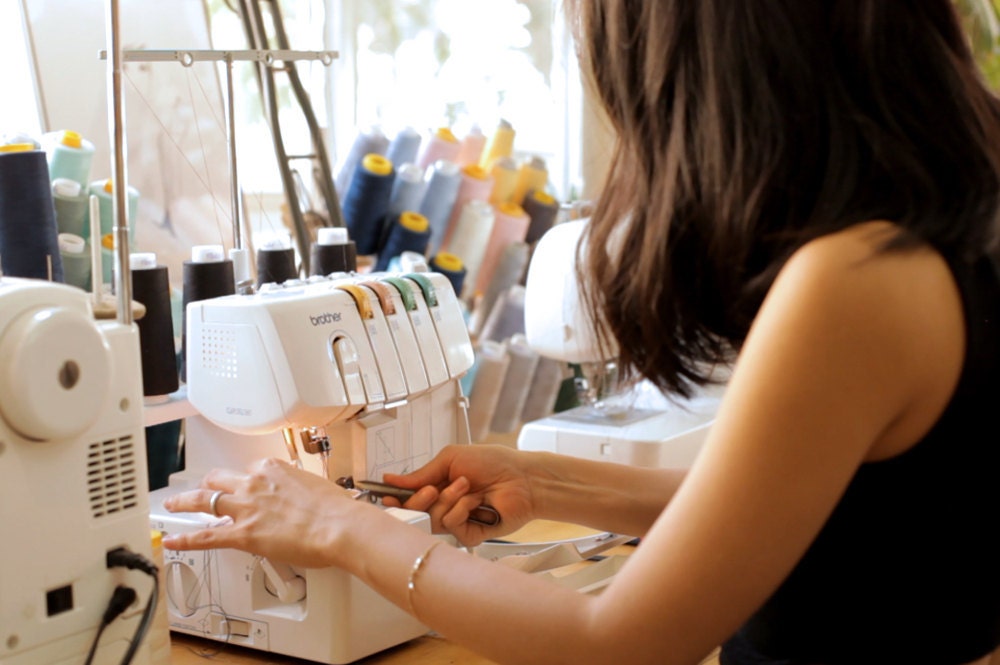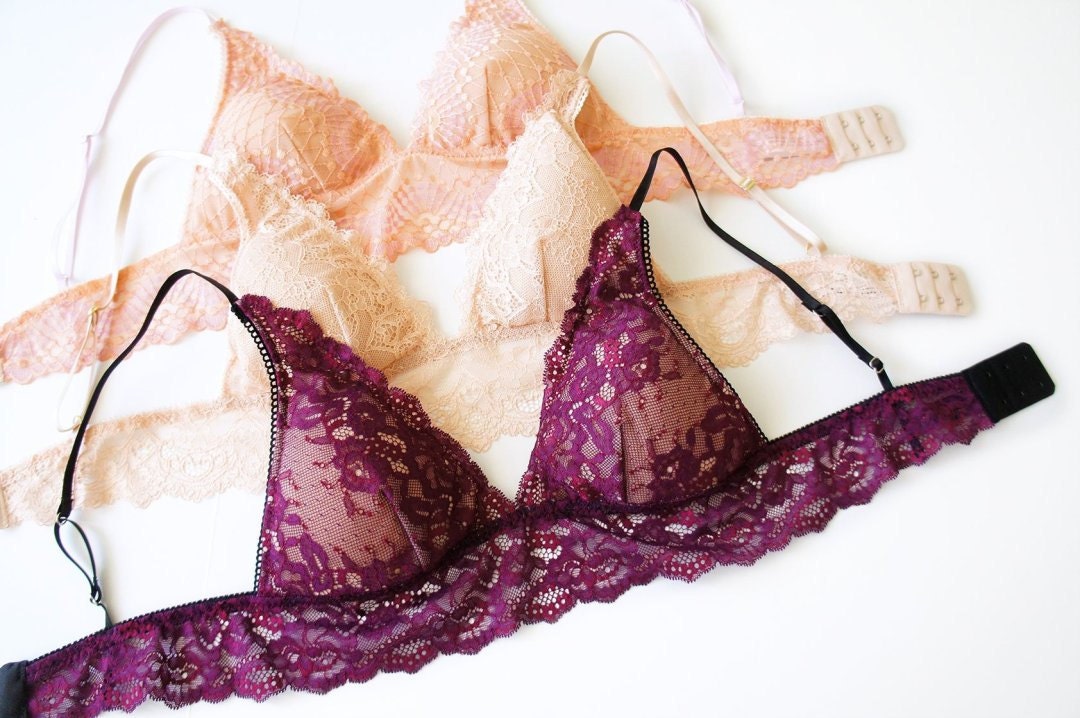 >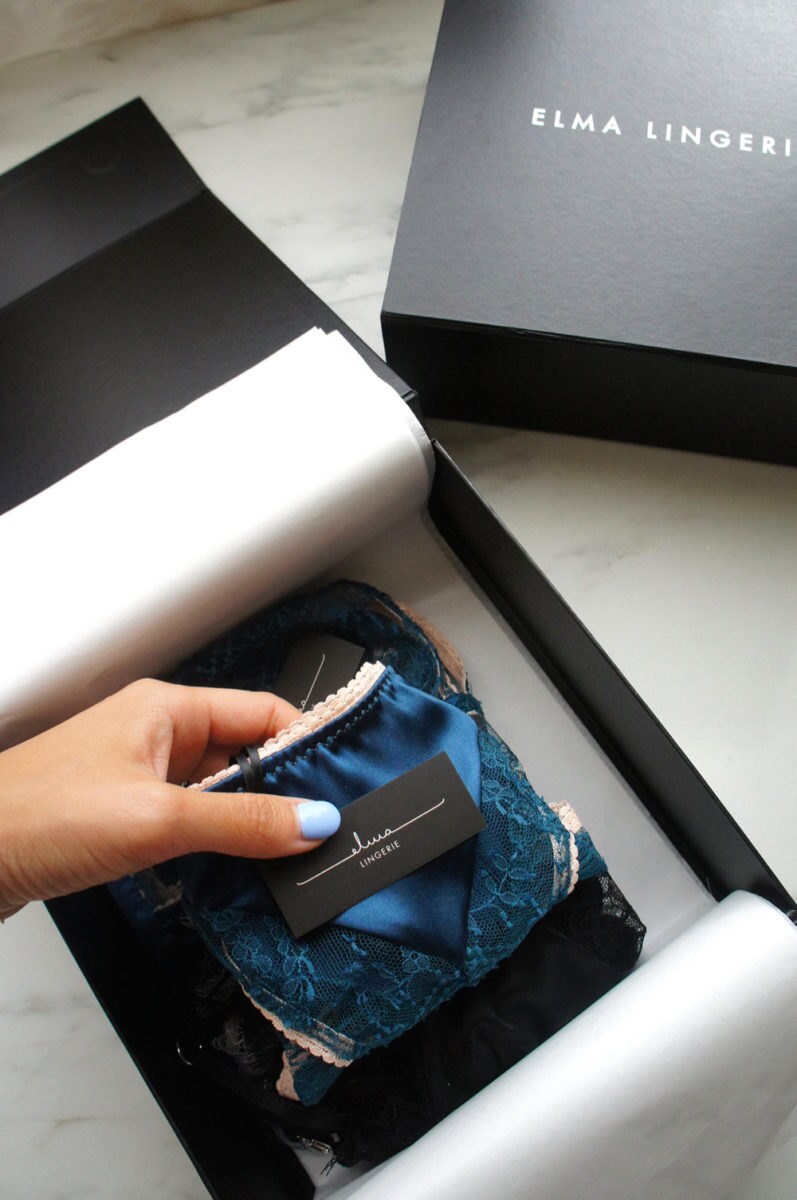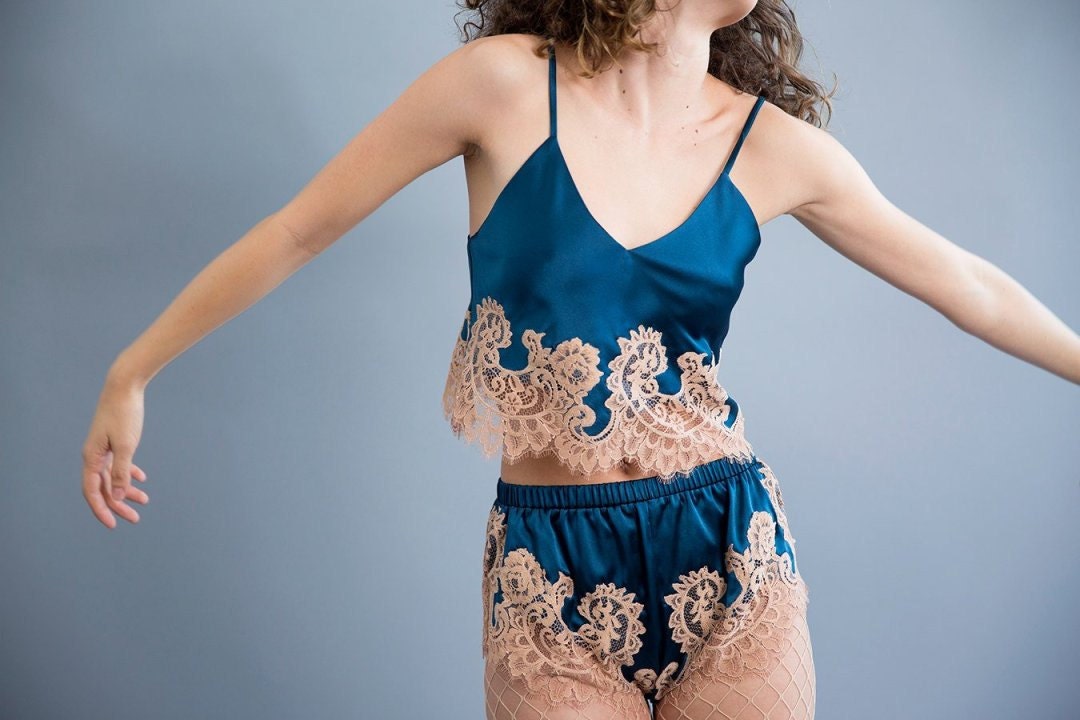 >
Photograph by Alana Fickes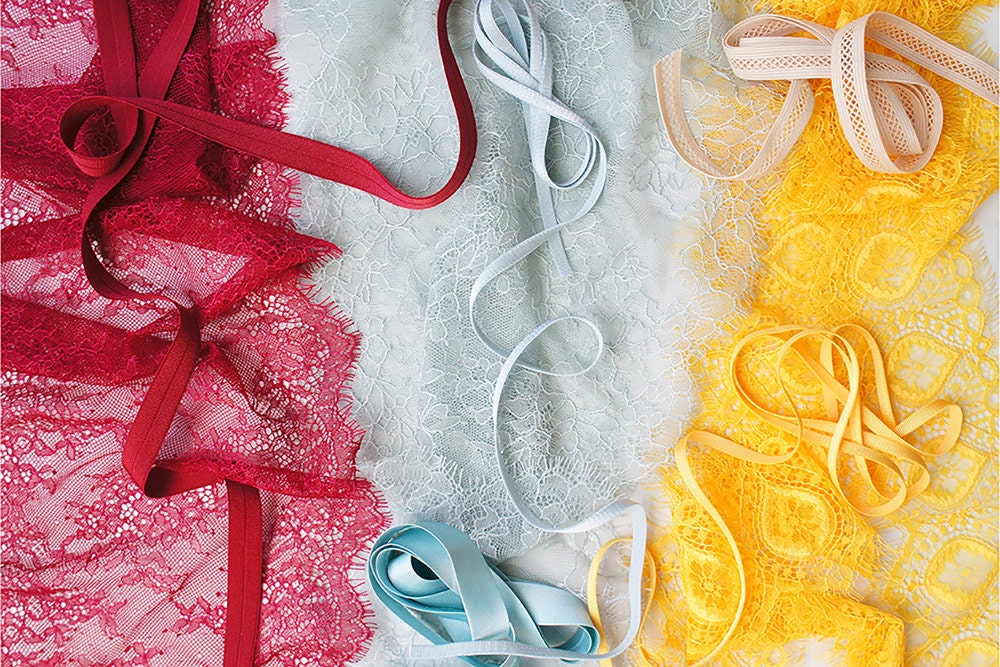 Of course, Valentine's Day is also the perfect time to show yourself some love. Tell us why buying yourself a bra is a great present.
Absolutely! Having properly fitting
undergarments
, even if no one else sees them, makes a world of difference. You'll no longer be constantly adjusting your straps or pulling your band down. After a long day of work, you won't be immediately unclipping your bra because it was too tight and the underwires were digging into your chest. When you have something that actually fits, you can wear it all day with confidence. Women are often judged by their size and shape, but when you can feel confident and not worry about what other people think, that's the most empowering thing. It makes me so happy when a complete stranger tells me that I've changed their life because they've been able to feel proud about their small chest. That's what I want to do with my business: help more women with small chests feel confident. That's my biggest motivation.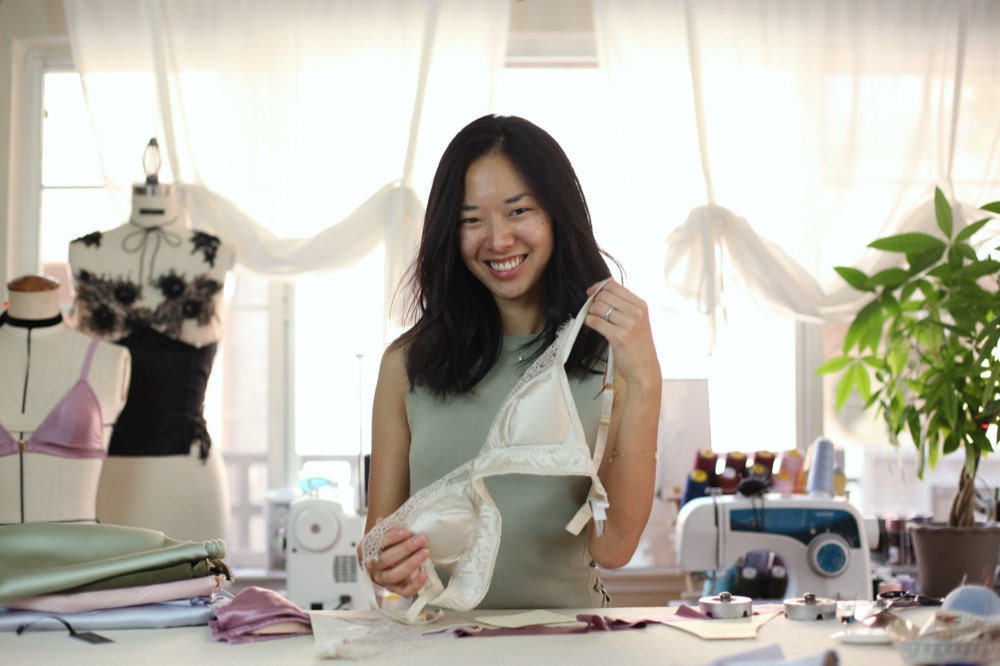 Follow Elma Lingerie on Instagram and Facebook.
Studio photography by Alana Fickes. Product photography courtesy of Elma Valerio.