by Katie Hawley
Bring the outdoors in with botanical home accessories from these green-thumbed friends and co-founders.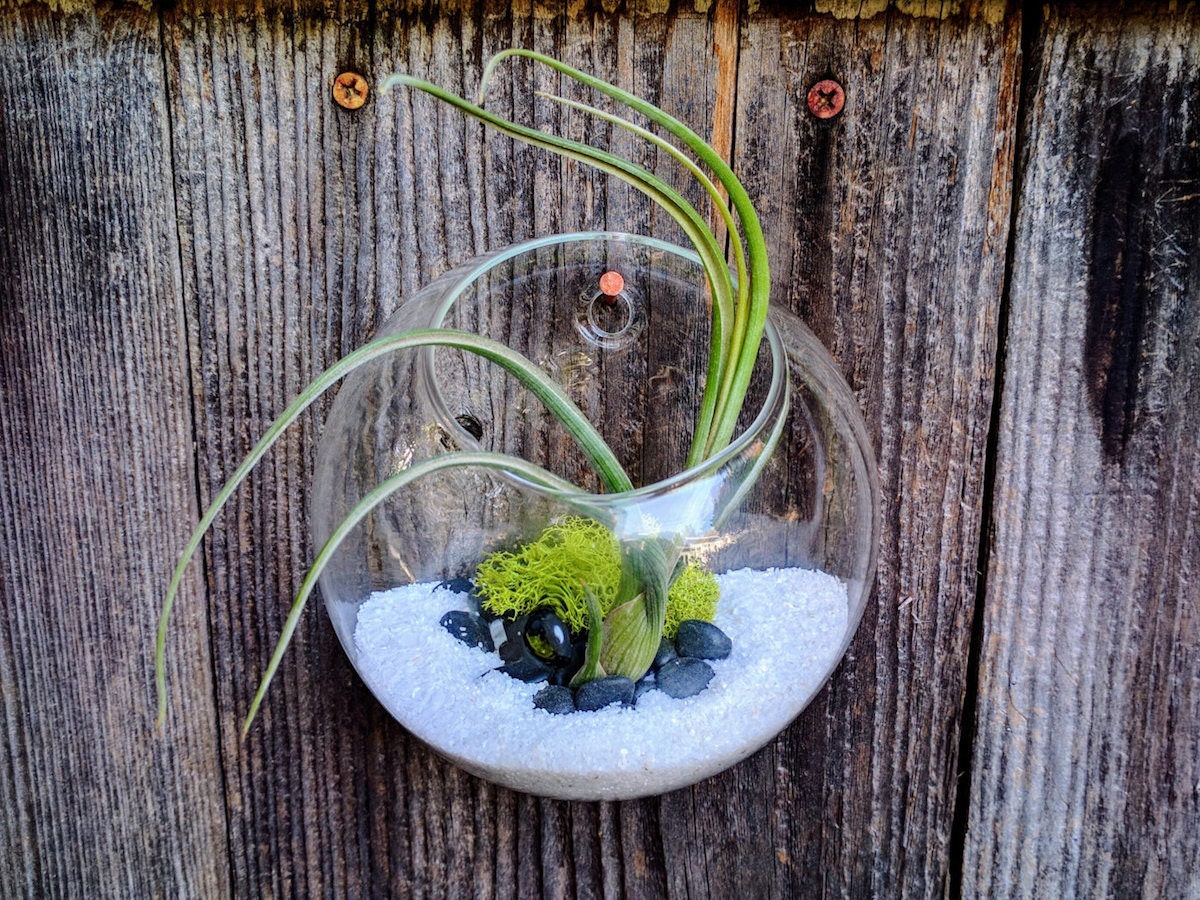 If you've ever started a business, worked in the service industry, or watched an episode of a retail-focused reality television show, you're likely familiar with the oft-repeated (and hotly debated) notion that the customer is always right. But for northern California–based friends and neighbors Claire Whitehead and Beth Albers, the team behind botanical home decor company
Emma Claire
, the role of the customer extends far beyond just right or wrong. Together, the
green-thumbed
duo have built a business with the customer at its very core. "From day one, our customers have helped by telling us what they want," explains Claire, noting that requests have ranged from adding more moss to one of their signature
vertical wall gardens
 to creating entirely new listings. "The clients have dictated the designs, but they've also helped our products develop," providing invaluable feedback—in some cases long after their orders arrive. Take the first framed wall piece the pair created, which they mailed off to an enthusiastic customer they've affectionately nicknamed patient zero: "We still check in on it," admits Claire. "It lives in his work cubicle, so we just like to make sure it's doing well. That way when people call and ask us how long these live or how to keep them healthy, we can go back and ask him. It helps us make better products."
Read on for more from Claire on the joys and challenges of working with living materials, and shop the collection.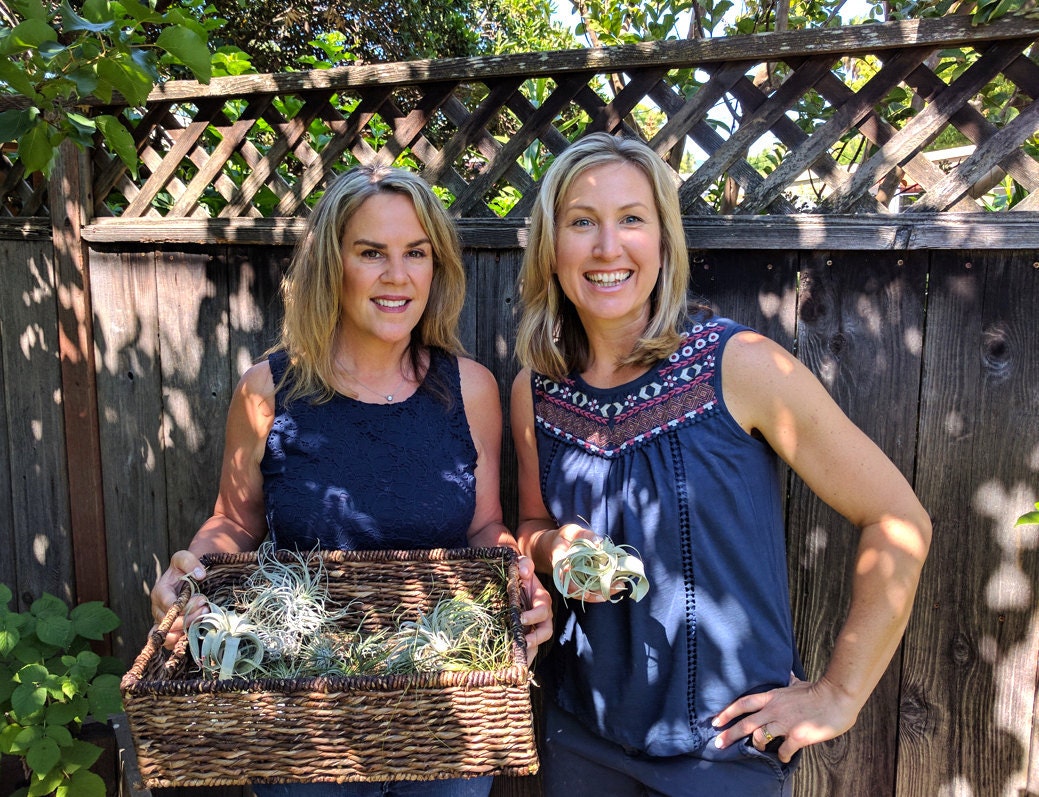 Photo by Emma Whitehead
Emma Claire is less than a year old. How did the business come to be?
When we started our friendship a few years ago, Beth and I realized how much we had in common. We grew up in the same area and have a shared sense of style—often we're even wearing similar clothes. When we began hanging out, we realized that we also both like making things. I come from a fine art background—I'm a painter and I've had an art Etsy shop for a while—and Beth comes from a graphic design background. Our kids were growing up really fast, and we knew they were going to be moving on to college soon. Beth and I started talking about wanting to start working again, but slowly, in a way where we could still be moms. We'd run a cheer camp for our daughters together in the past, and knew that we worked really well together, so after doing a few crafts we actually started talking seriously about starting a business. We shot out some ideas, and then all of a sudden we came up with
air plants
. We liked that we could do it out of our houses, and when we ordered our first batch, we just fell in love with them. So we put together a mission statement and slowly started putting everything in place. We opened shop in November of 2016 and by December we were selling regularly.
Your growth to date is seriously impressive. Why do you think you've seen such a positive response?
We had no idea our shop would be so successful, so fast. We were blown away! We thought maybe we'd sell one a week, and that it would just be something cool to do—we didn't even expect to make any money. So we're in awe. If you look at our growth chart it's just ridiculous—every month it's going up and up. I think that we've built a
line of products
that all really complement each other, and they're unique pieces that you don't really see anywhere else. They're in a price range that's affordable for
gift-giving
as well as
home decor
, and we've found something to sell that's trendy—you see
succulents and air plants
all over the place.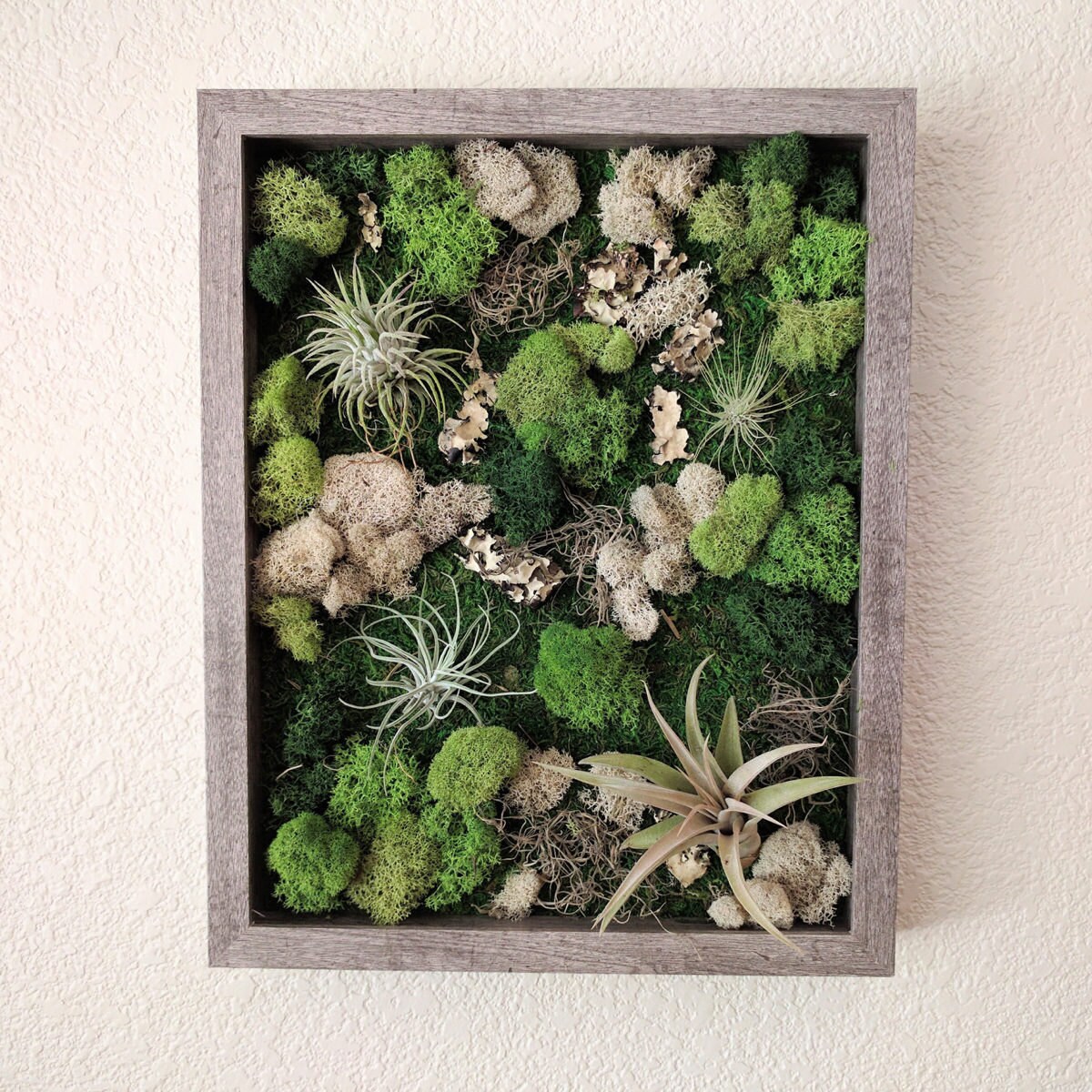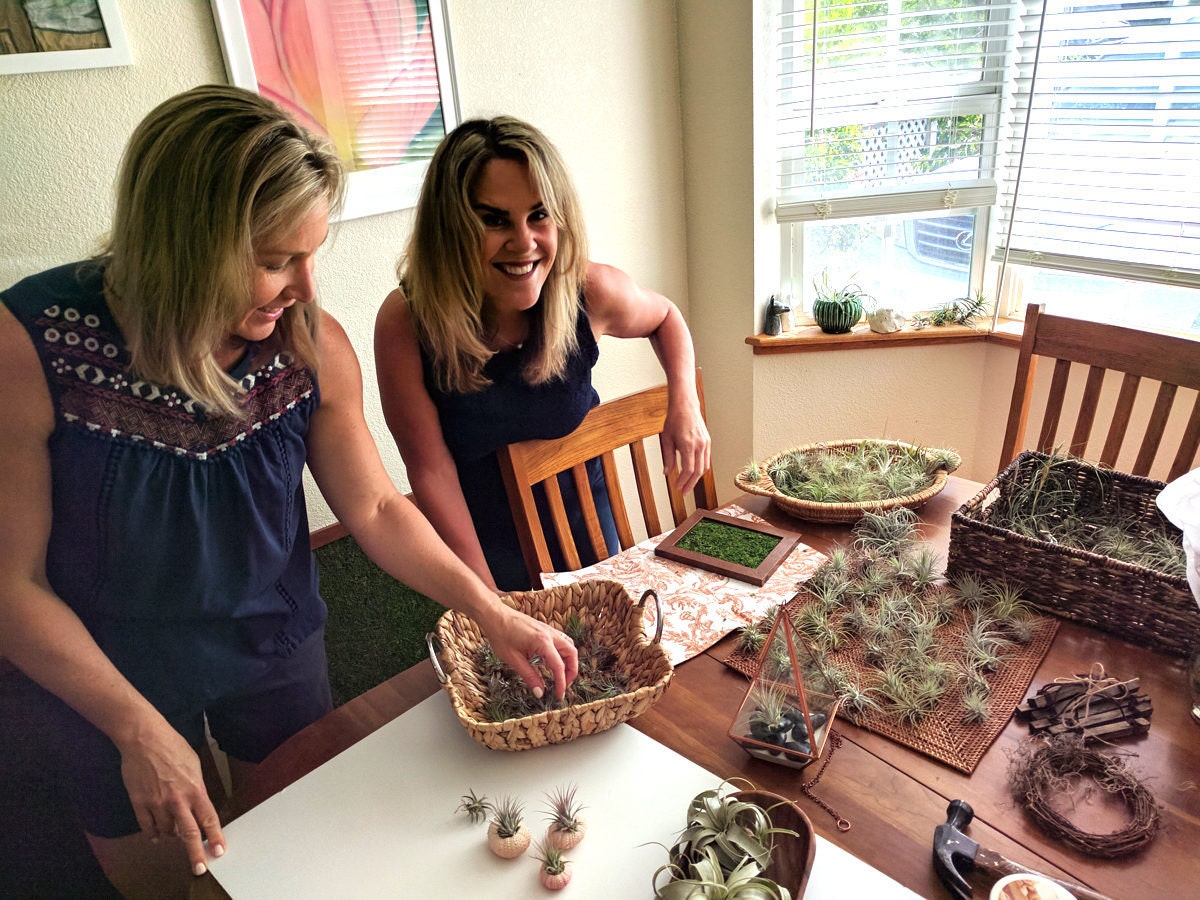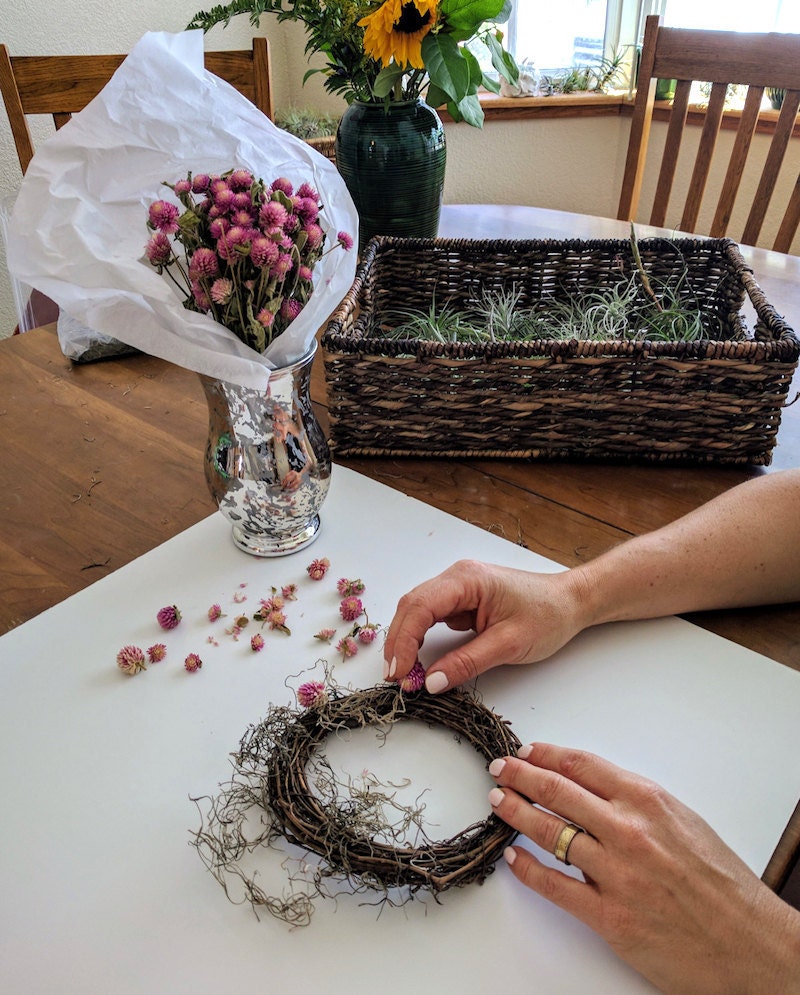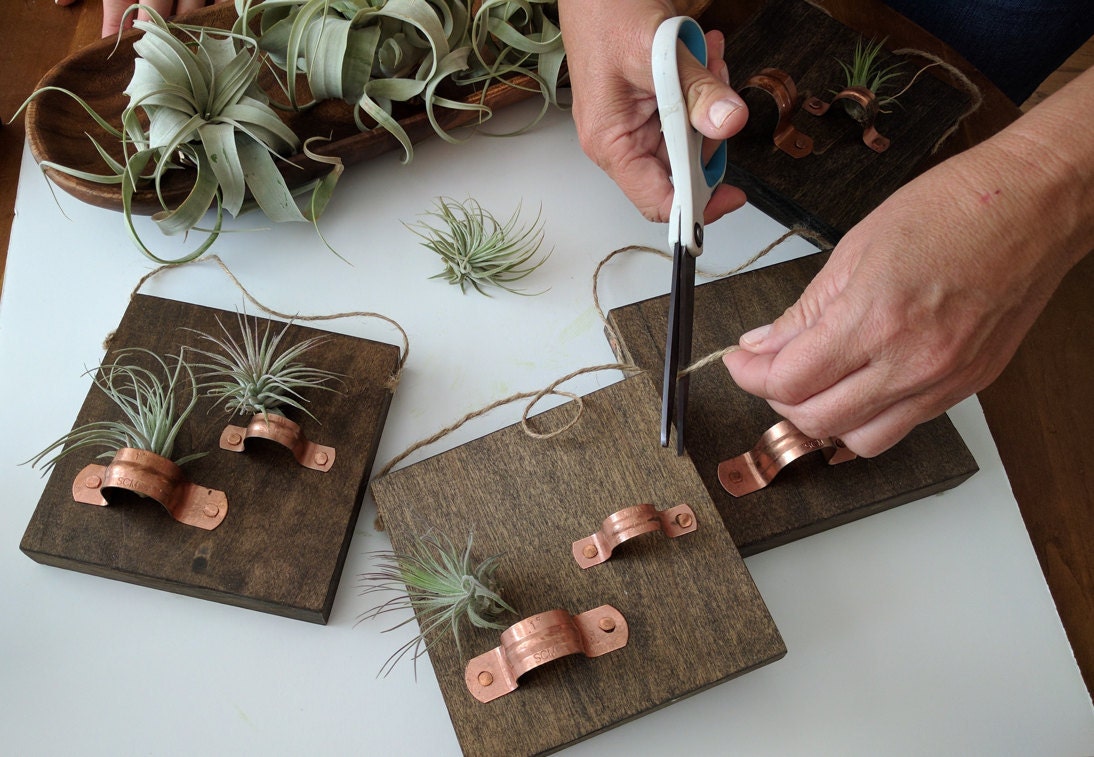 How do you divide roles and responsibilities within the business?
The roles are pretty divided. Beth has a wonderful eye for style and design and I love putting colors togethers. We both like looking at
trends for decor
, but Beth especially knows how to spot things that are going to be fashionable and trending. She's also developed a love for woodworking, so she makes our
plaques
 and our
trapezes
—she's created a whole look which is really unique. Then I handle the accounting, and Beth owns the convos. She's great with people. So, we have designated roles, but we step in for each other. For example, our
vertical gardens
are super popular right now, so if we don't have a ton of wood orders one week, Beth will take home some moss and start prepping a bunch of frames for me, and I would definitely pick up a hammer for her if we got a big order. We created all the products collaboratively, so we both know how to make everything start to finish if we need to.
Many of your materials are living things like air plants and lichen. What are the challenges and advantages of working with materials that are alive?
We go through hundreds of plants each week and they're all different, which is something I really love. We also have a maternity ward for plants that are reproducing, which means we get to be physical with our products and nurture them; I think we really put a lot of ourselves into them. But
living plants
are a very delicate thing to ship, so we've had to figure out different ways get them to our customers. Temperature is a big issue—if it's hot we have to keep them cool, and if it's too cold we have to ship them with a heating pack to keep them warm. And everything has to be priority mail because the plants can't be in the dark for more than a couple days. But I think the magic of our products is that they're alive—it's not a pet, but it is something to love.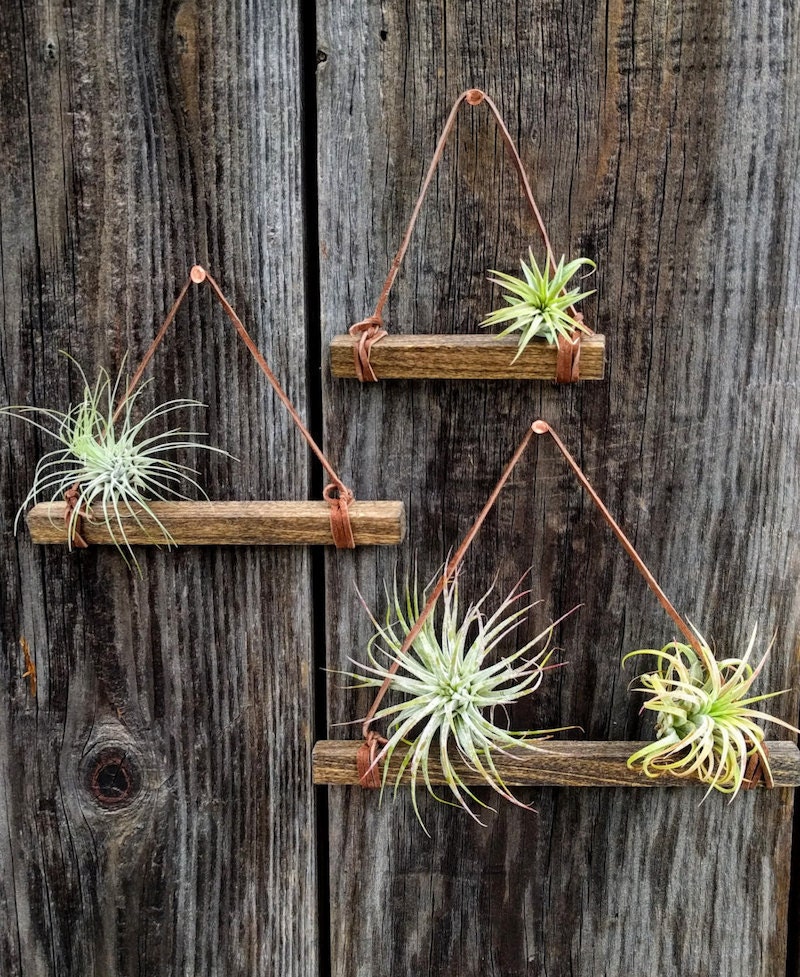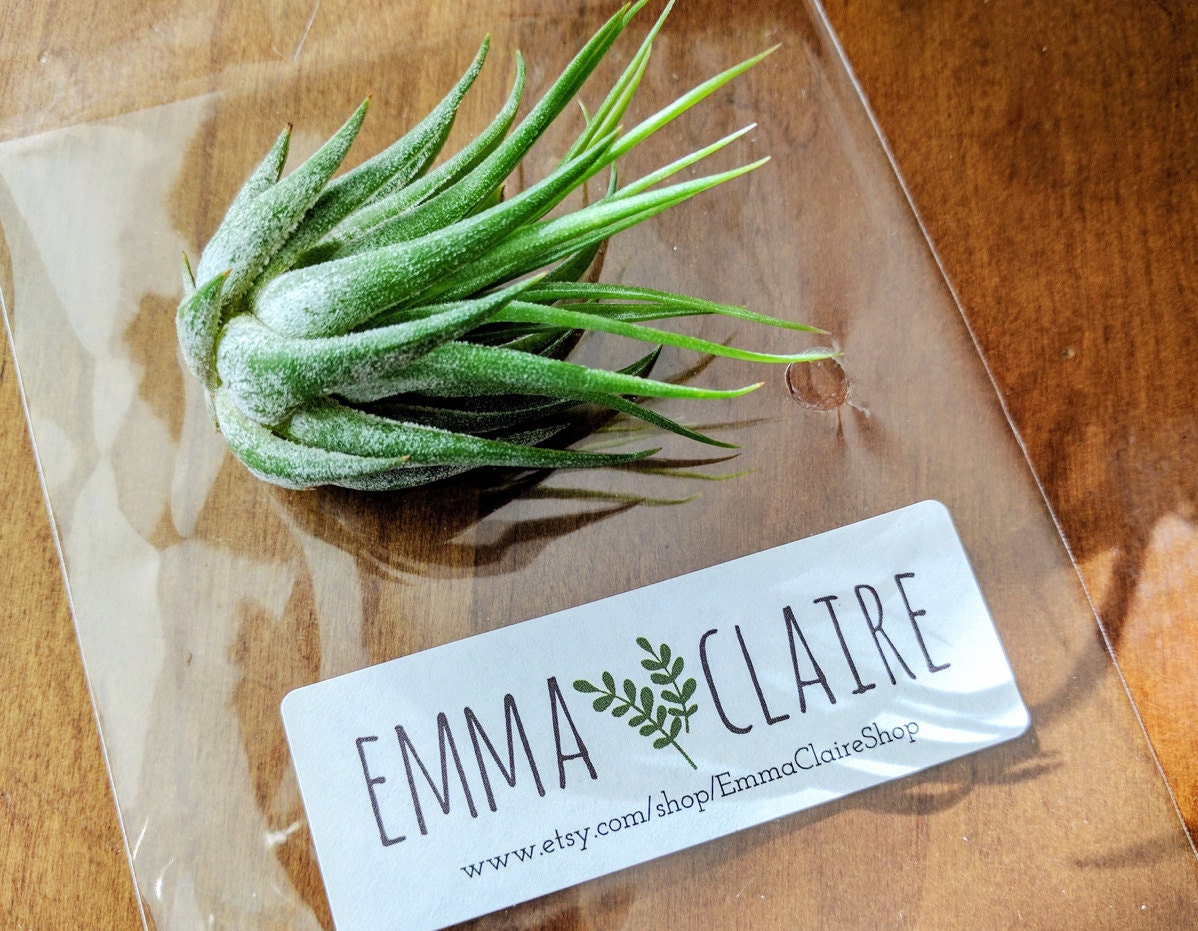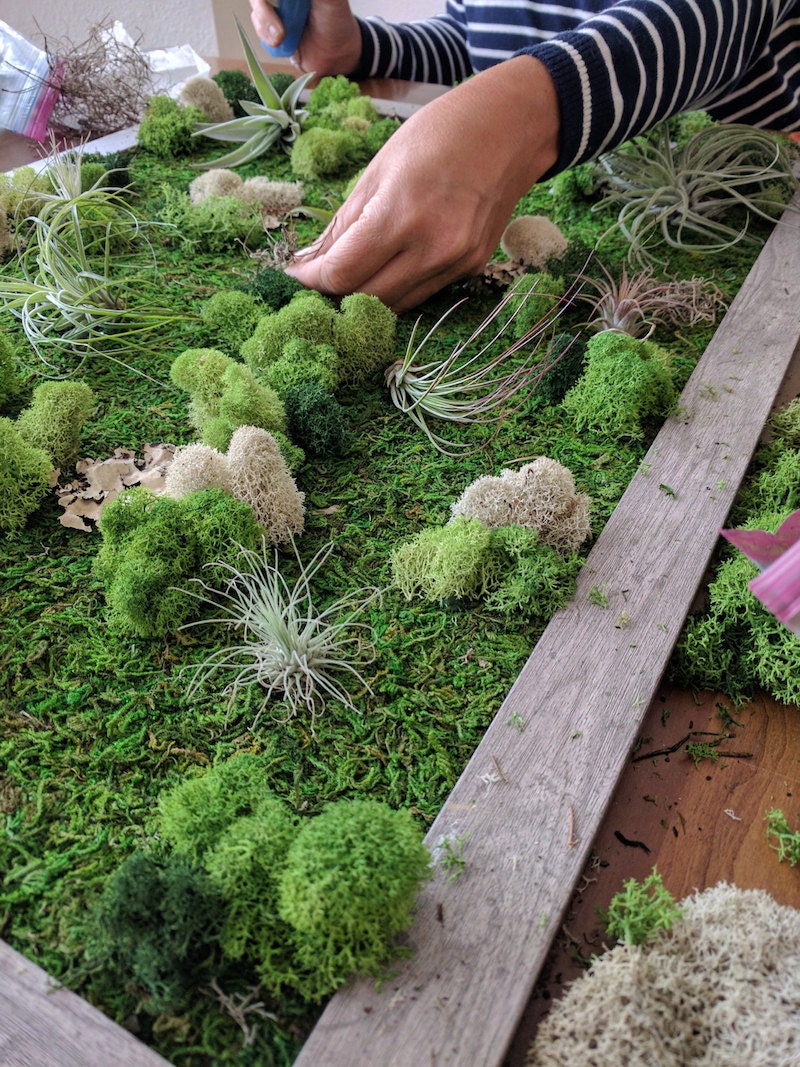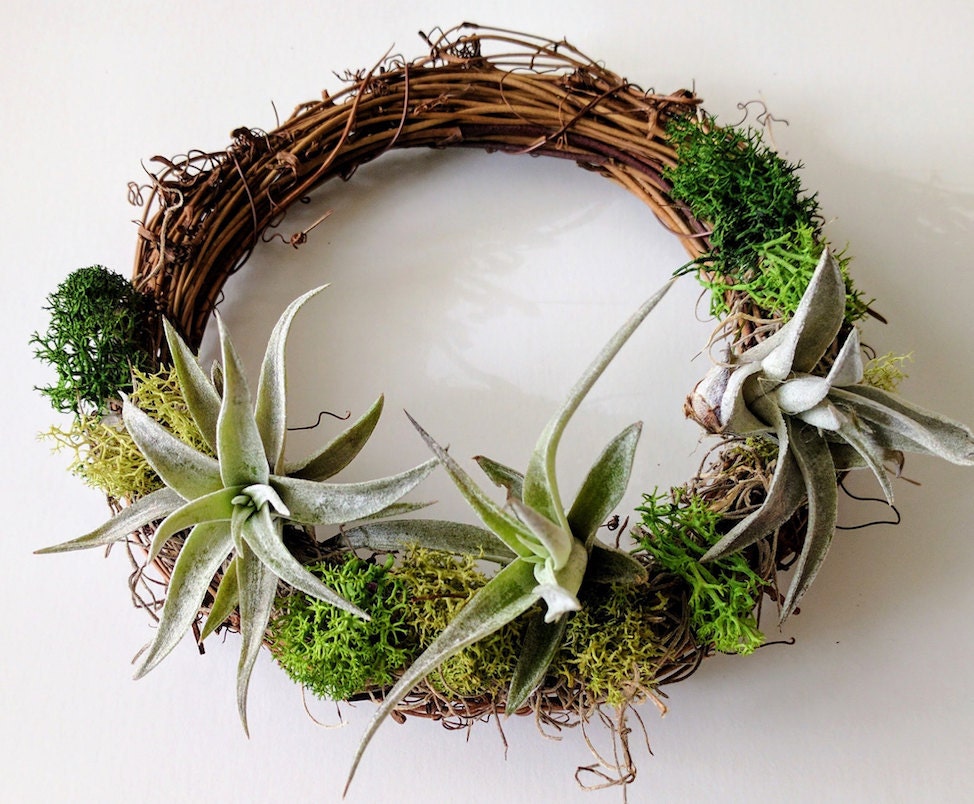 What are your tips for integrating greenery into a home?
For the
vertical gardens
, they're definitely something unique that not everybody has, so I love them somewhere like an entryway, as a focal point when you walk in. We see them in a lot of very modern places—one of our biggest orders was for a pho ramen place in Hollywood—but we offer
multiple frame choices
, so you can find something to match the style of your home. For a more traditional take, our
maple frame
is really good. We make a lot of stuff for the table, too. We do some
centerpiece wreaths
, and our
glass terrariums
work great on a kitchen table in lieu of a vase of flowers. I have a bay window at home, so I have a terrarium there as well as in my entryway.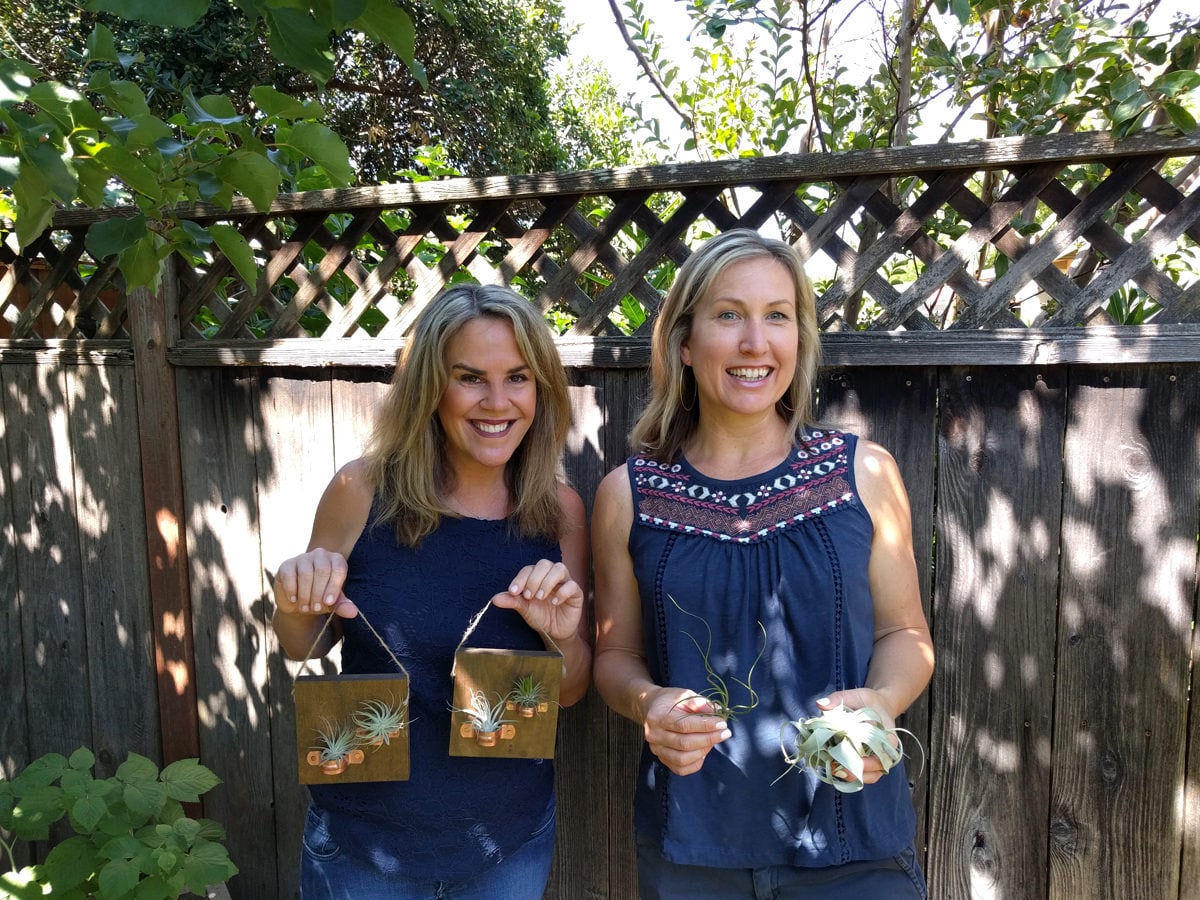 Photo by Emma Whitehead
What are your hopes for the future of your shop?
We've recently been approached by some high-end catalogs like UncommonGoods, who wanted to partner with us, but we realized that we're happy where we are for now. We don't want to grow too much, too fast. We like the pace we've established; we can manage what we're doing really well, and we don't necessarily
want
to become a massive company. We consider Etsy a partner. It's been the perfect way for us to control our inventory and the rate of our growth. We're just so lucky that we found this business, and we're totally thrilled that it's been the success it's been.
Follow Emma Claire on Instagram, Facebook, and Pinterest.
Photographs by Claire Whitehead unless otherwise noted.