by Sara Morrow
This UK-based jeweler forages for minerals, crystals, and gemstones to create her unique, nature-inspired designs.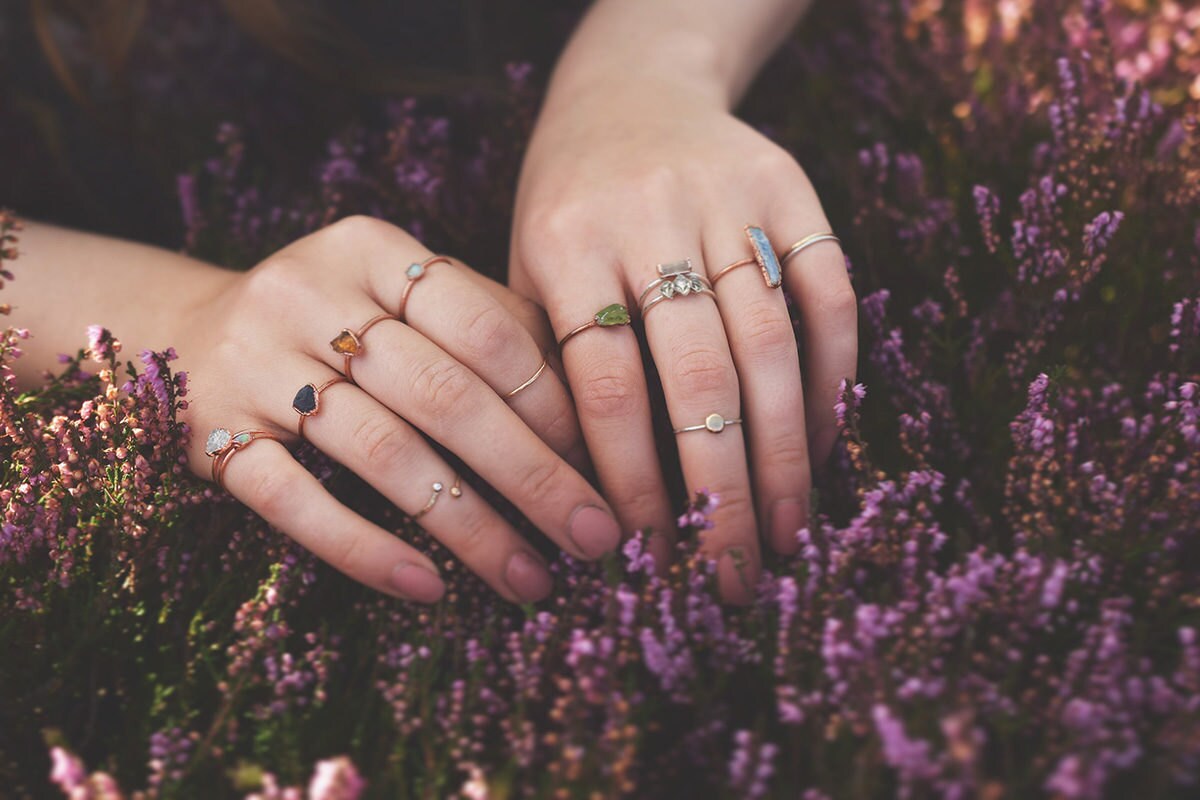 Every morning, Alexandra Jackson bounds out the door of her family's cottage in rural Northumberland, England, down to a caravan that's parked just below the property's vegetable and herb garden. There, she creates
simple, delicate rings, necklaces, and earrings
 using gemstones, sea glass, crystals, and other raw and rugged elements that she and her mother collect throughout Great Britain. If that existence seems impossibly romantic and picturesque, Jackson's quick to chime in about the logistical challenges she faces while running her Etsy shop,
Featheroak
: spotty and sometimes nonexistent Wi-Fi ("It takes about half an hour to upload photos for a single listing," she says) and a 30-minute drive to the nearest post office, for starters. Oh, and her caravan studio, which has a few holes in the floor — and no heat. "I'm not looking forward to the winter," she admits. But Jackson's plucky, can-do attitude (you won't believe how she raised money to buy a quality camera!) has earned her a slew of happy customers and
an Etsy Award in the UK for best new talent
. "I still can't believe I won," she says. "I was in my caravan when I got the call — luckily I had a signal! — and I felt like I was about to pass out."
Read on to learn how this 20-year-old has launched a career foraging for natural elements and turning the treasures into one-of-a-kind jewelry.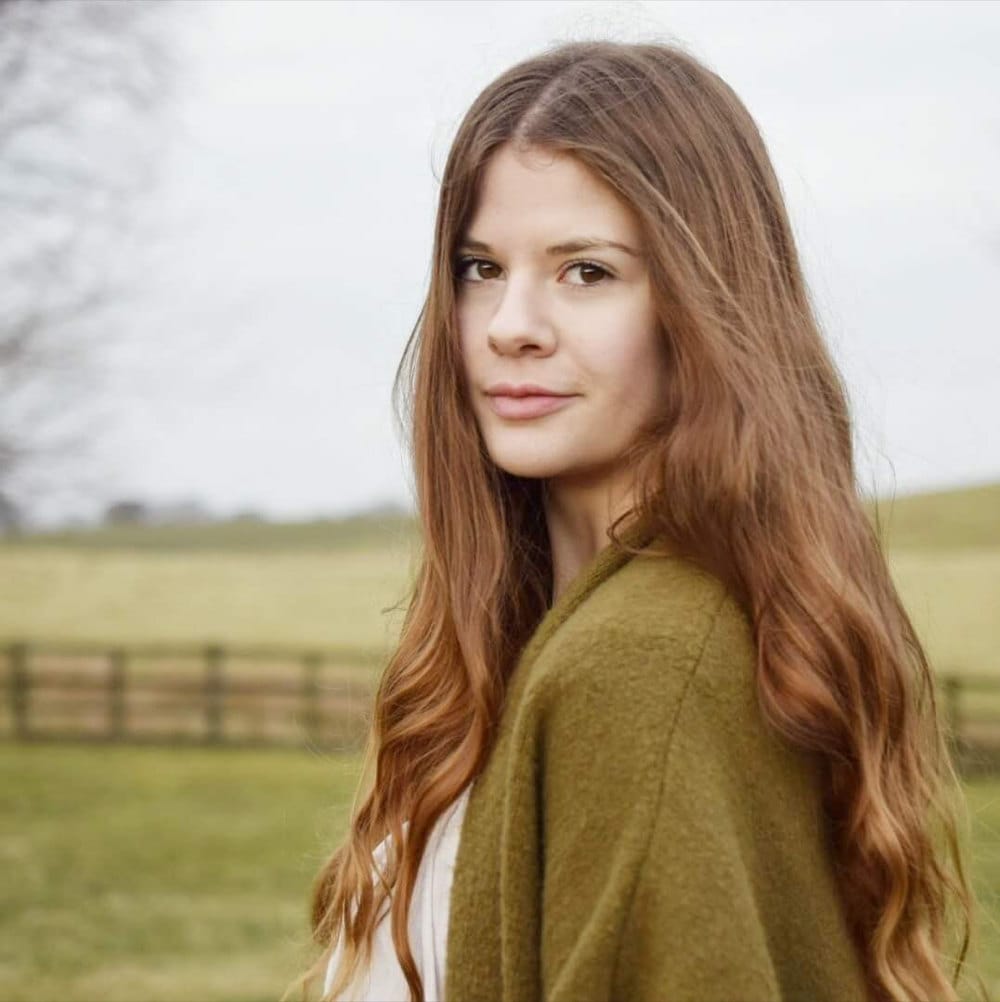 How did you get into making jewelry?
It started in spring 2015. My mom was on Instagram and she saw some photos of sea glass. We live in a rural area, and we thought we'd go and collect some for a day out. Once we'd gathered a ton of the glass, we decided to make jewelry with it, totally out of the blue. From there, I went my own way and developed my style a bit. I thought that making jewelry might be a good way to earn a bit of money. Almost exactly a year after that sea glass outing,
I finally opened my shop.
How did your style evolve?
For as long as I can remember, I've been crazy about fossils and gemstones. Every summer, my family went to a place called Whitby on the northeast coast of England, and there were loads of fossils around. I'd go crazy collecting them. I'd stay in crystal and gem shops for hours, choosing my favorites. So it felt natural to make jewelry with them. In the beginning, I made a lot of leather jewelry and necklaces and bracelets. I love rings, and I couldn't find any that really suited my style, so I started making rings I'd like to wear myself — 
rings that are rustic and natural and a bit boho
. Turns out, lots of other people like that style, too!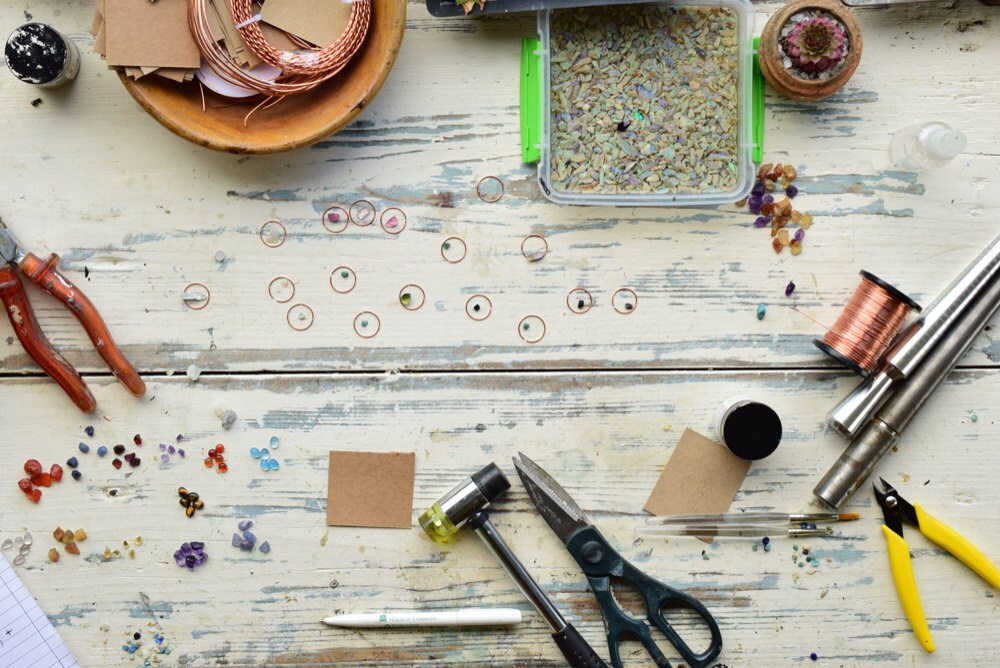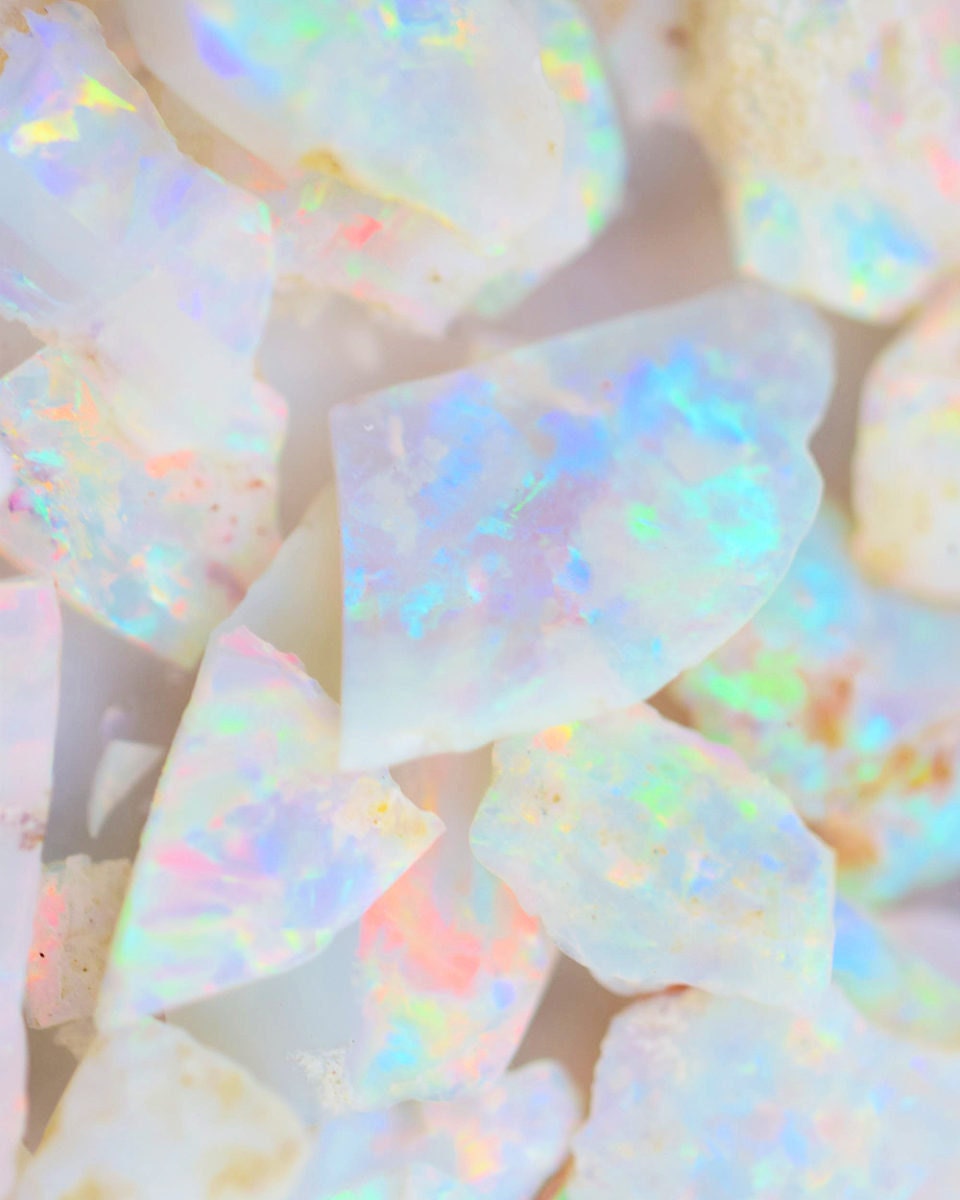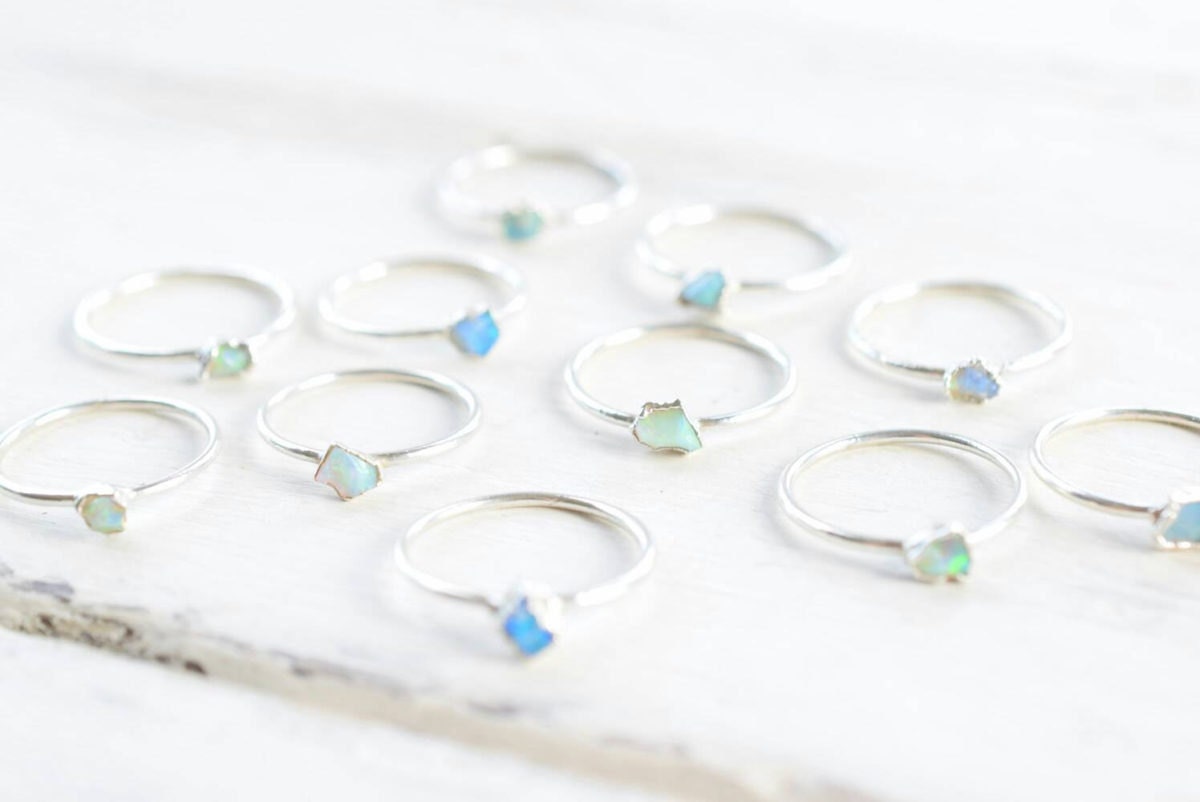 And you raised capital in a pretty…unique way, right?
It's a bit weird. But then again, I'm a bit weird myself! I was short on money, and I obviously needed some to start my own business. I was looking on eBay one day, thinking about selling a few things I had around the house, and I stumbled upon sheep skulls selling for about 50 pounds, or 70 dollars. I thought,
I live in the middle of nowhere, and there are tons of sheep farms around.
So I started collecting the skulls. I'd sit on the floor in my kitchen cleaning and sanitizing them, and my mom would be going mad. I took photos of them, sold them on eBay, and soon I had enough money to buy my DSLR camera, which is the best tool I have. Without that camera, I don't think I'd have gotten this far.
Cleaning out sheep skulls?!
Oh yes, it was to the point where I was taking maggots out of the skulls with tweezers. I'm not totally proud of it, but you know what? It worked. I'd do it all again.
How does where you live impact your business?
We can't see another house from ours. The area used to be very industrial; I actually collect coal from the stream at the bottom of our property and use it to make rings. We have chickens, and we grow vegetables and herbs. It's physically hard work living here. I'm the one who goes out and chops wood for the fire. The nearest village doesn't have amenities, so we drive a bit farther to a town with a small supermarket and a post office. Since we live in a bit of a no-man's-land, the Internet connection here is really, really, really bad. You have to be super patient. I take photos of my jewelry during the day, and in the evening, I stay up until 3 in the morning to upload the shots and create listings for new items. I wait for the late evening or early morning when most people are in bed, so the signal's stronger.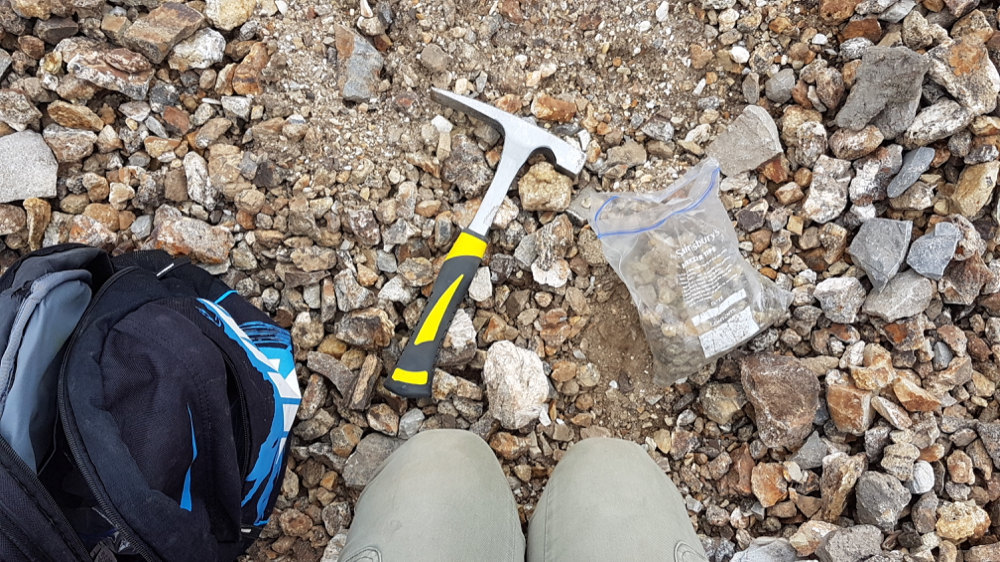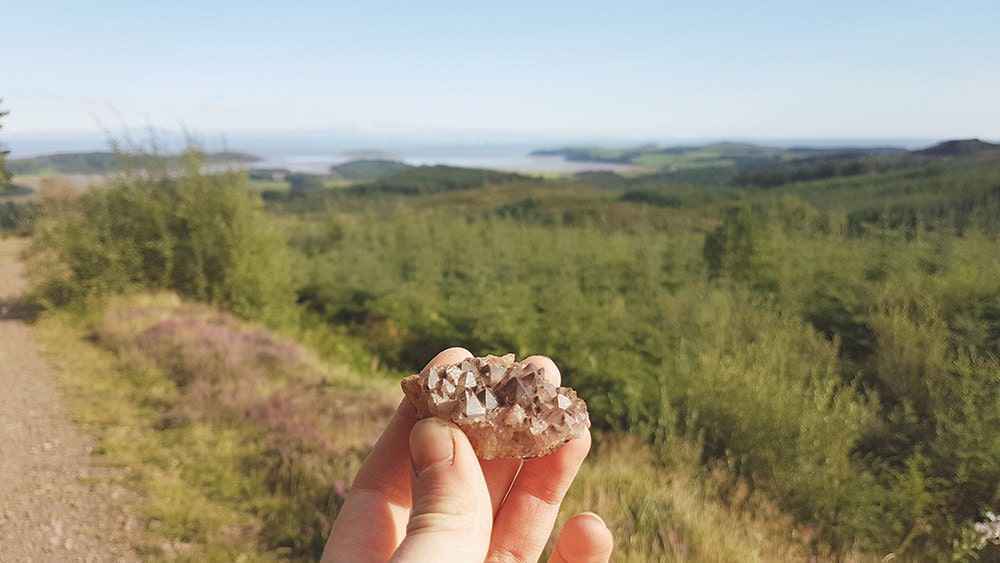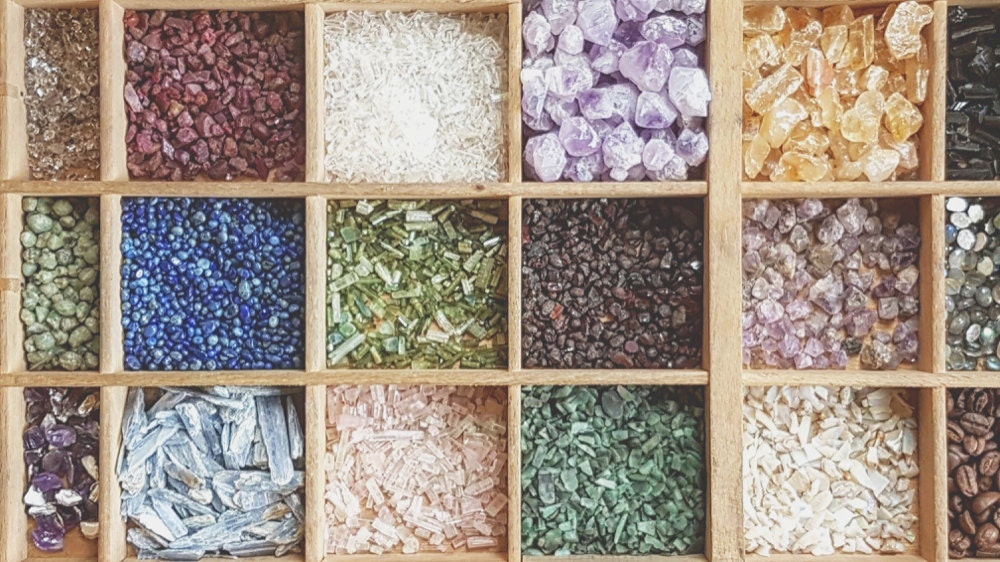 How about shipping orders?
The nearest post office is six miles from my house. I have to rely on my mum. Every week, we find a day that she's free to drive me to the post office to post my orders. A part of me prefers to live in the middle of nowhere: It's so lovely in the countryside, and I can't get enough of it. But then, it would be nice to be in a town, just for the practical side of things.
What process do you use to make your jewelry?
I originally learned the conventional process of heating and soldering. But then I came across a process called electroforming, which involves chemicals and electricity, and the outcome is amazing. It's more freeform and really rustic. Electroforming allows me to sort of grow each piece around the stone. I spent months last winter, before I opened my shop, figuring it out. In the beginning, it was all trial and error — and the rings would come out looking hideous. I was never into science in school, but now I measure out chemicals and mix them to make my own solution, and I really enjoy it.
And where do you find your stones?
I'm lucky to live in a very mineral-rich area. My mum and I go out once a week, into the hills near here or to a heavily industrial area where they used to mine lead and coal. Sometimes we travel farther, up to Scotland, to look for amethysts. We travel around to look for gemstones all over Britain, really. Mum recently branched out and opened her own shop, called Stonez and Co. She makes all sorts of traditional hand-forged fine silver and gold rings. She uses the crystals we find, too.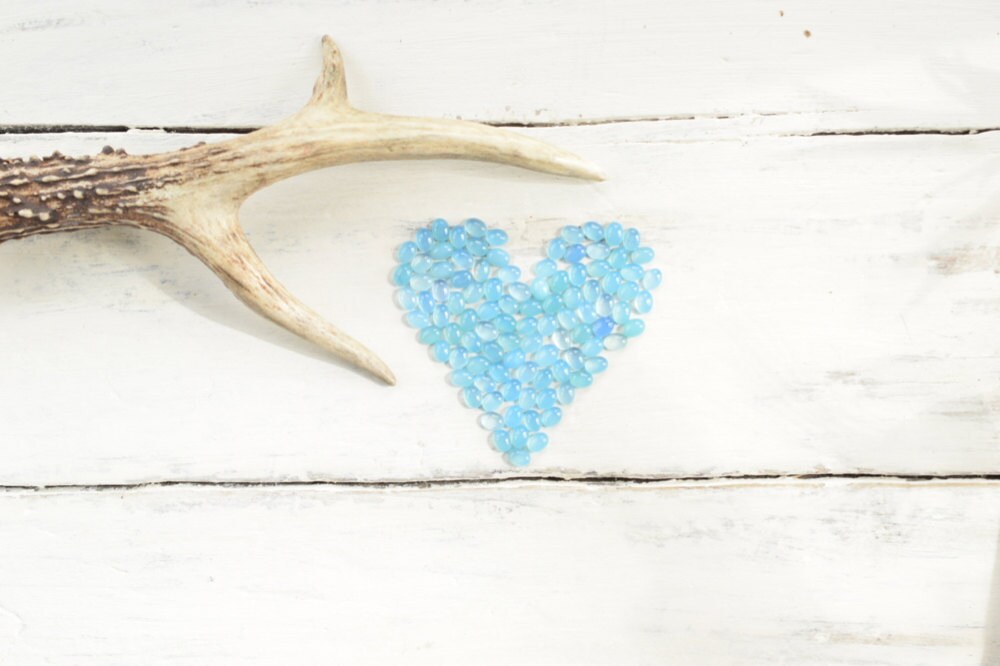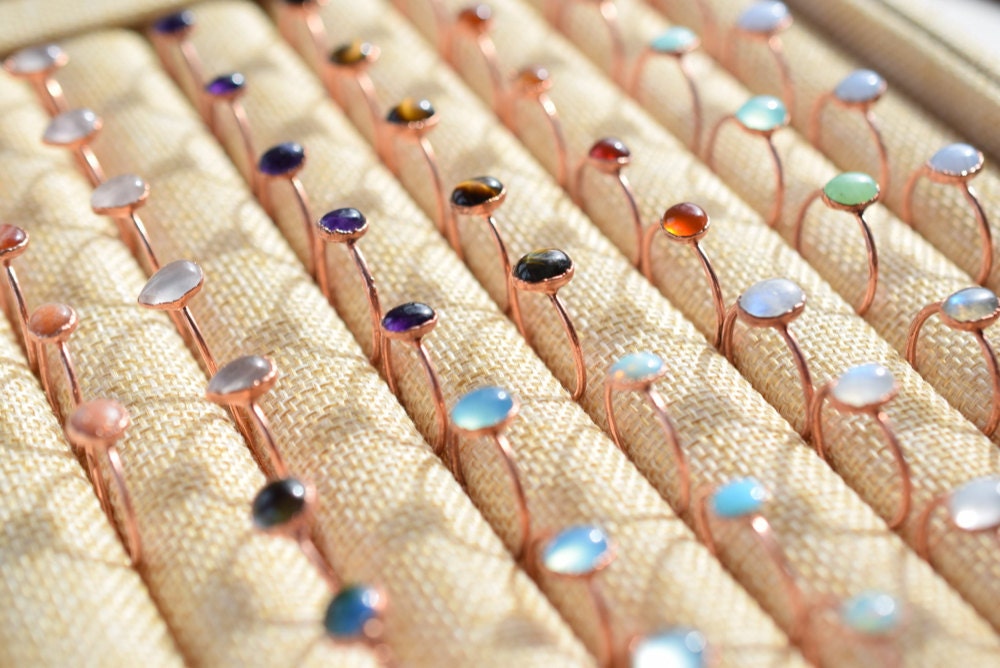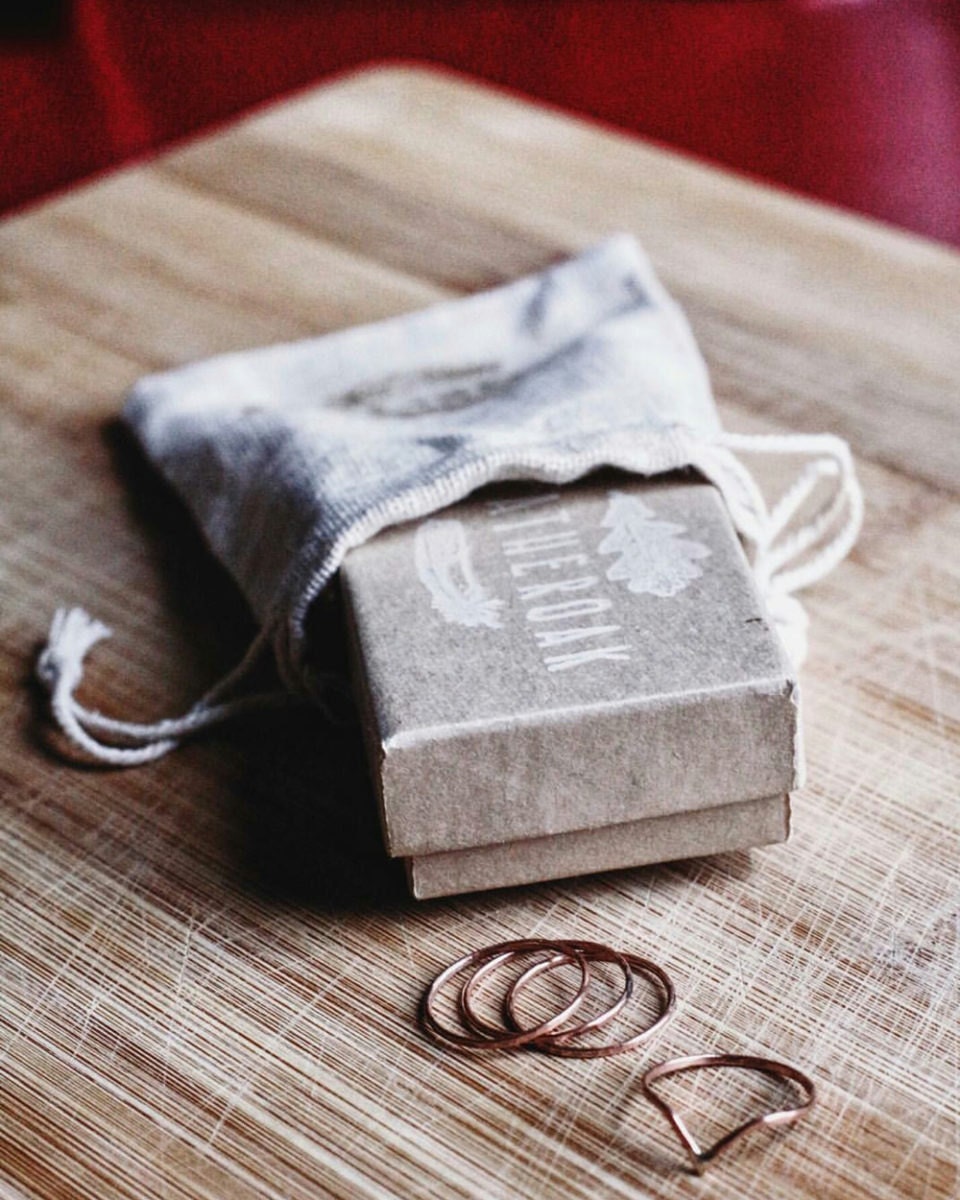 Tell us about your studio space.
It's actually a caravan at the bottom of the garden, next to a small stream. When my family moved from the village to live with my grandma and granddad, we lived in the caravan while we built an extension onto the cottage. It's quite a big caravan; we lived in it for four years. For now, I skip down there every morning, and in warm weather, it's ideal. But I'm not looking forward to the winter. There's no heating, and the windows are so thin, ice actually forms on the inside of the glass.
The whole setup — the cottage with your family, the garden, the caravan studio — sounds so romantic. Did the surroundings inspire your shop's name?
I live near a place that we call Featherstone, locally. But when I opened my Etsy shop, that name was already taken. So I took inspiration from the three oak trees that are on the horizon outside my bedroom window. I love sitting under those ancient oak trees, so the name is a mixture of where I live, and very much based on the landscape.
All photographs courtesy Featheroak.