by Felix Street
Never underestimate a determined woman with a sewing machine.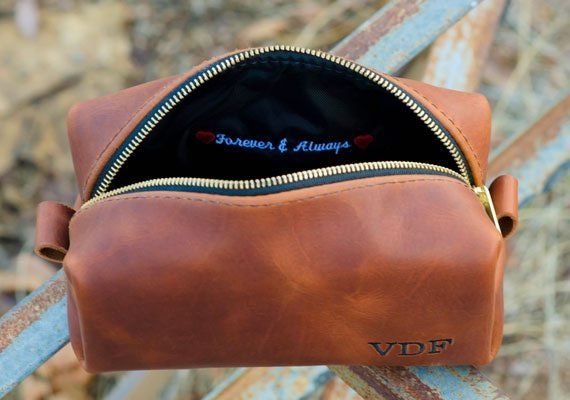 My name is Kathy Wesselius. I live in Scottsdale, Arizona and I'm the owner and designer behind
Felix Street Studio
. I work with my daughter, Laura; my son, Peter; our wonderful seamstresses, Joan and Ginger; our embroiderer, Kayla; and our leather worker, Charlie.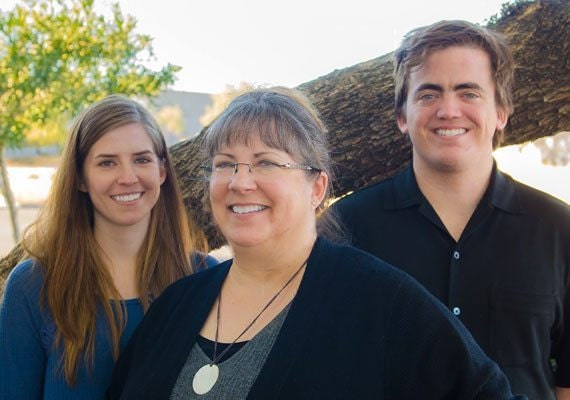 My shop is named for the street I grew up on. I was raised in a large and financially-limited family, and I understood from an early age that it was less expensive to make things than to buy them ready-made. Growing up, I watched my mother wield the tremendous power of her sewing machine. My sisters and I gladly completed cooking and cleaning chores in exchange for custom-made clothing; her sewing talent provided us with wardrobes that our more affluent friends envied, and embedded in us an appreciation for handmade pieces. This attitude was further enhanced by my father, who made his living selling and repairing sewing machines. He firmly believed that a handmade gift was the ultimate luxury, made with intention and time spent thinking of the recipient.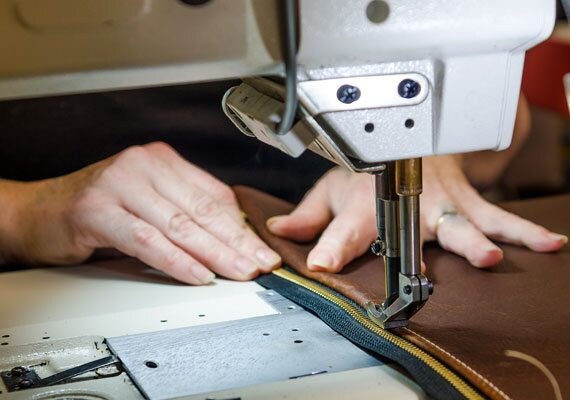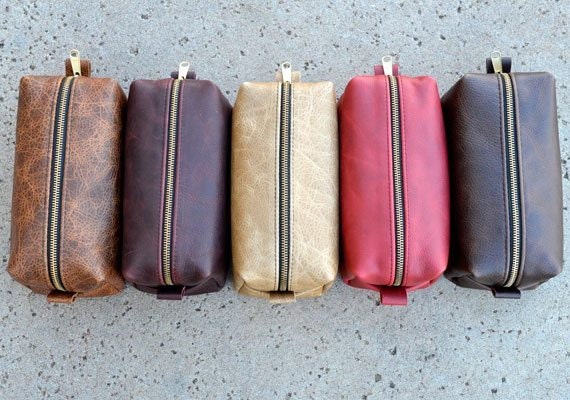 Felix Street Studio was born with these traditions in mind. It started in 2008 when I bought a high-end sewing machine, quit my job, and returned to my roots – totally immersing myself in my passion for sewing. I have an MBA, so the idea was to start a business that utilized both my creative abilities and instincts and my formal education. In the old tug-of-war between my left and right brains, I am pleased to say both sides won; Felix Street Studio is the result.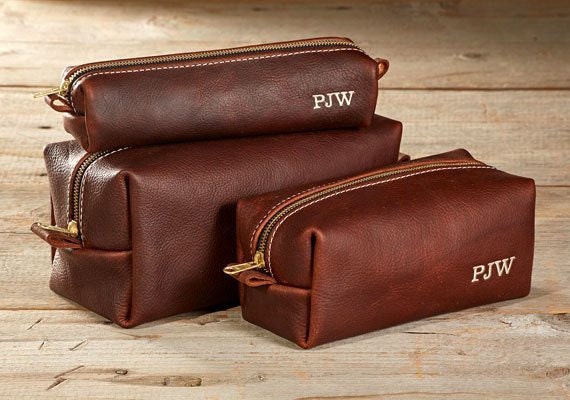 I make leather goods because they have always fascinated me – in my mind, they represent luxury, durability, and fine craftsmanship. I spent two years working diligently in my home sewing room learning how to sew and embroider leather. During that time, I also learned more about the market for handcrafted goods: how to take good pictures, write good product descriptions, and market my products. That's also when I learned about Etsy and decided to open shop.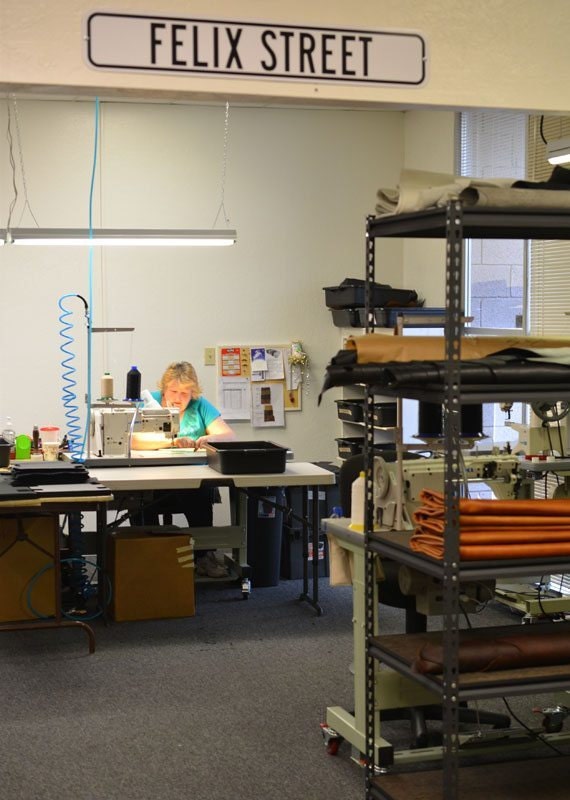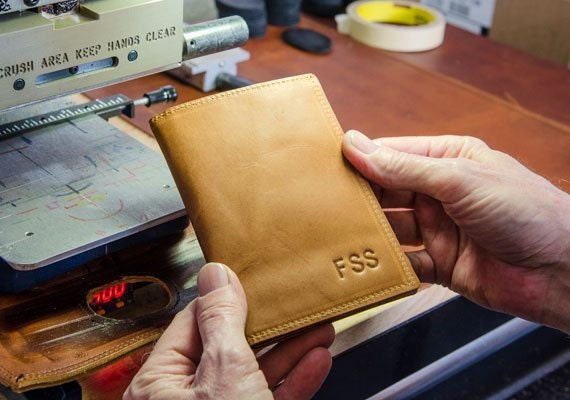 As my business grew, demand for my personalized, handcrafted leather goods outgrew my ability to sew fast enough. And so, the team grew to include my daughter and son, along with some very talented and creative people. Today, our sunny studio in Mesa, Arizona, has tables large enough to spread out the leather hides that are the starting point for our line of products. We work diligently with our suppliers and tanneries to obtain the best raw materials for our craft. Our goal is to provide beautifully crafted, useful, personalized, leather goods that exceed our customers' expectations.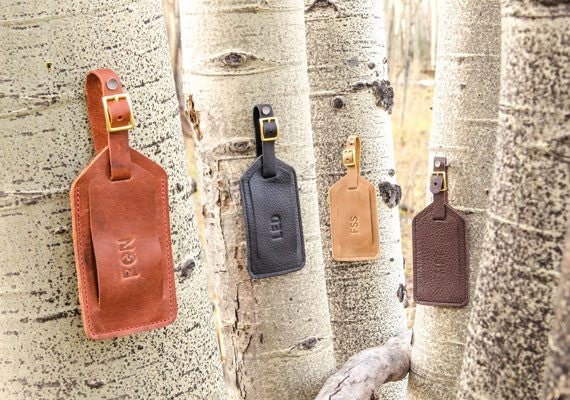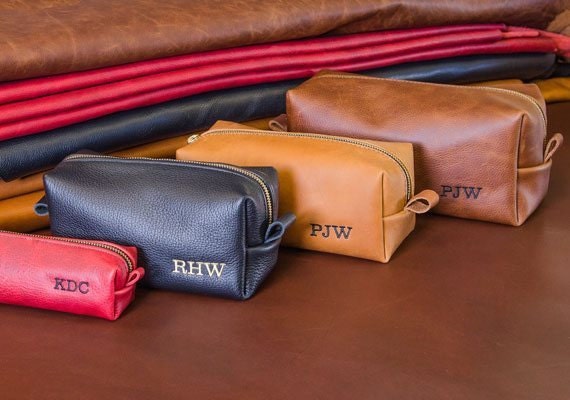 The team at Felix Street Studio is always coming up with ideas for new products. We are inspired by leather hides, the rugged beauty of the desert, and vintage leather accessories. We also listen to our friends and customers when they ask for something we don't make. Our leather travel wallet resulted from one such suggestion, filling a need for something large enough to hold boarding passes, foreign currency, and passports.
Follow Felix Street Studio on Facebook, Twitter, Instagram and Pinterest.
All photographs by Brad Hancock.