by Felting Dreams
"My creative business has taught me how to persevere and to believe in wishes that might not always seem possible." – Johana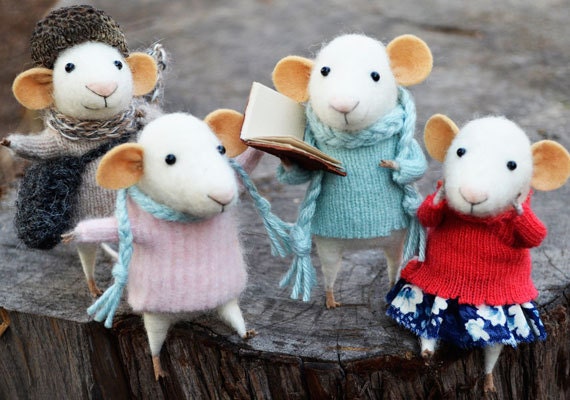 Hi! I'm Johana, a self-taught artist, illustrator, writer and designer. I live near Santiago, Chile, in a rural village called Calera de Tango with my husband and family. I'm the creator behind
Felting Dreams
, a magical place where you can find little friends made of felt.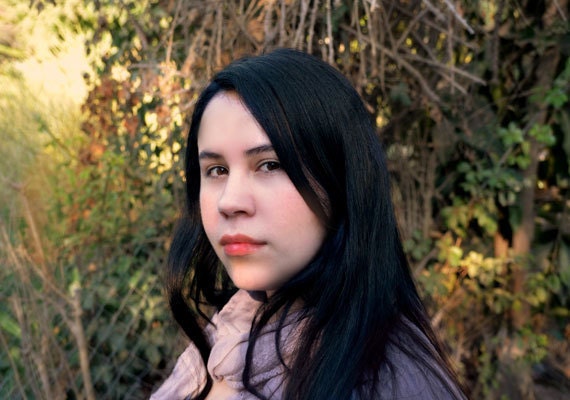 I love everything that has to do with fairy tales, and I've always enjoyed inventing characters that I keep in my mind and heart. Over time, I realized that I wanted to create things for children as a way of being closer to my inner child. Bringing my characters and stories to life finally became a reality when I learned how to needle felt about two years ago. Little by little, this became my main source of my creativity and everything started taking shape.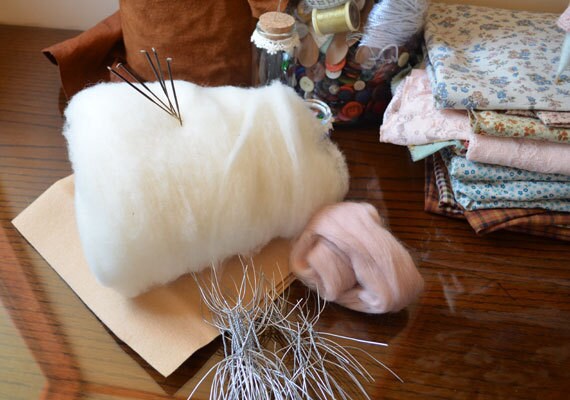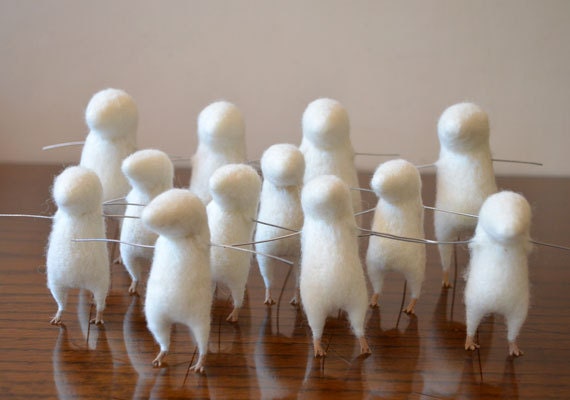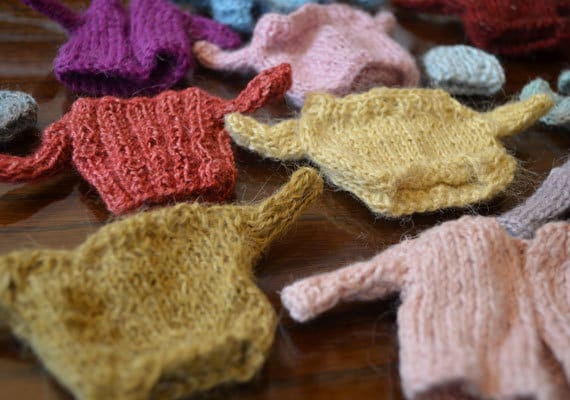 I love taking my time to make each of my creations; attention to detail is important to get a unique and special piece that has its own personality. Selecting materials is one of my favorite steps, because it allows me the opportunity to pick textures and colors for my creatures. Once I have some styles and designs in mind, I pick out clothing and accessories to get a well-dressed little friend.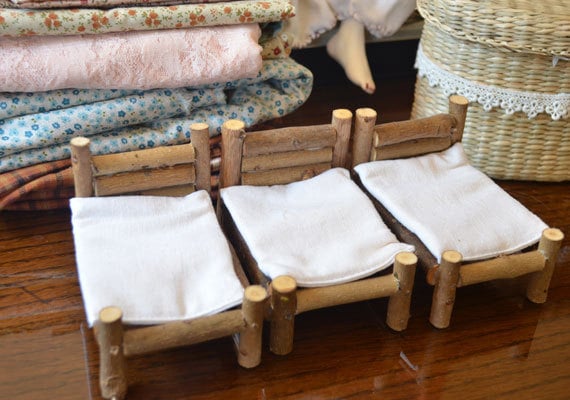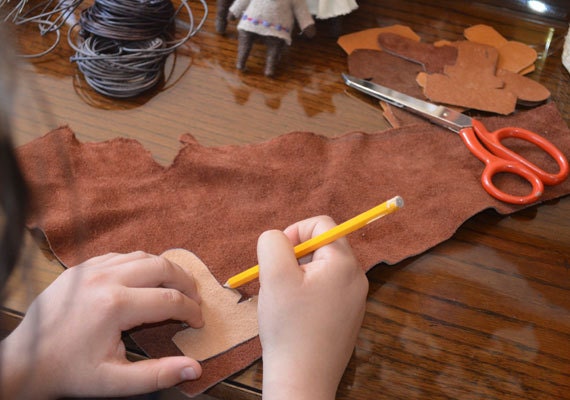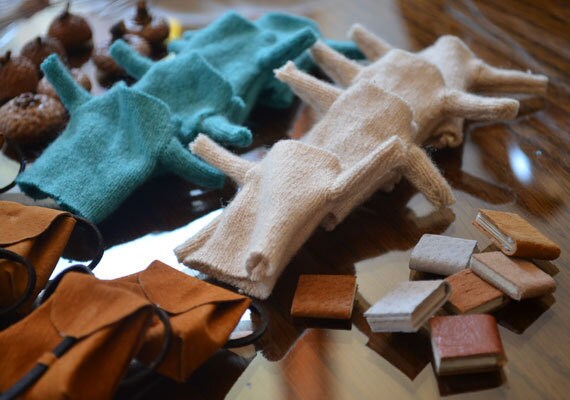 When I first started making mice, I designed a little traveler mouse. I think that all my wishes to go on a great adventure and follow my dreams were transmitted to this little character. To this day, he is my favorite thing I've ever made, because he represents the adventurer and dreamer that we all have inside.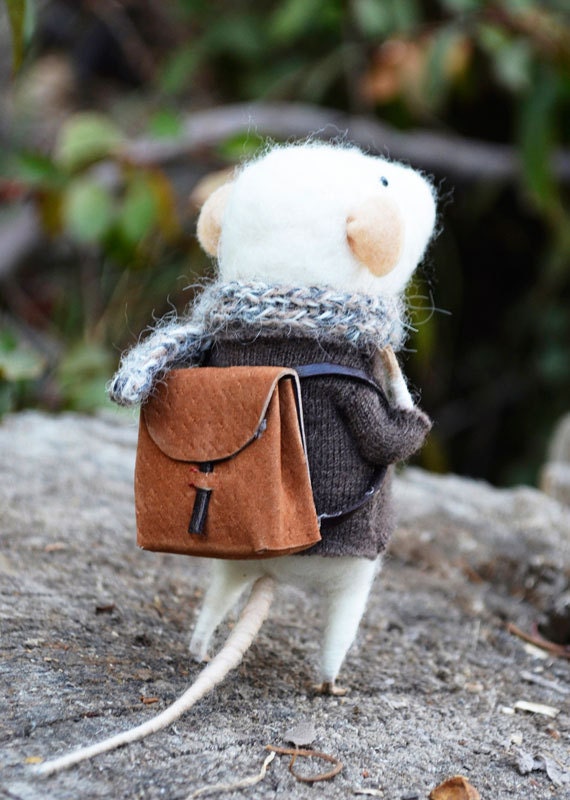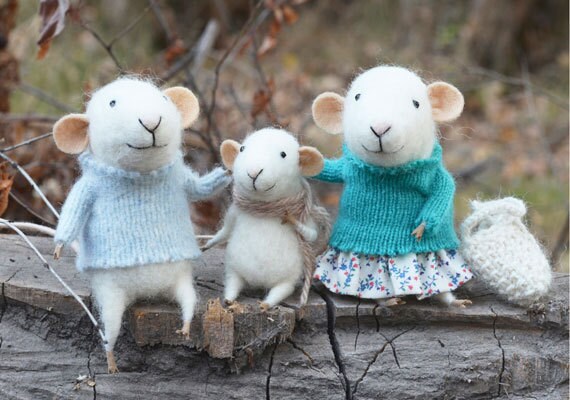 Each day is a new experience for learning and appreciating all the things I have in my life. When I see a message saying "you made my day" or "your work makes me smile," it makes me the happiest person. That is exactly what I want to do for people – give a little bit of happiness and love through my art.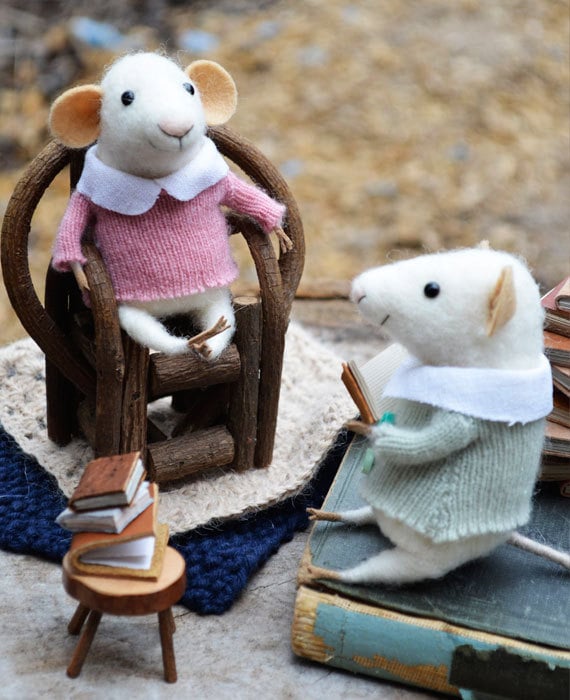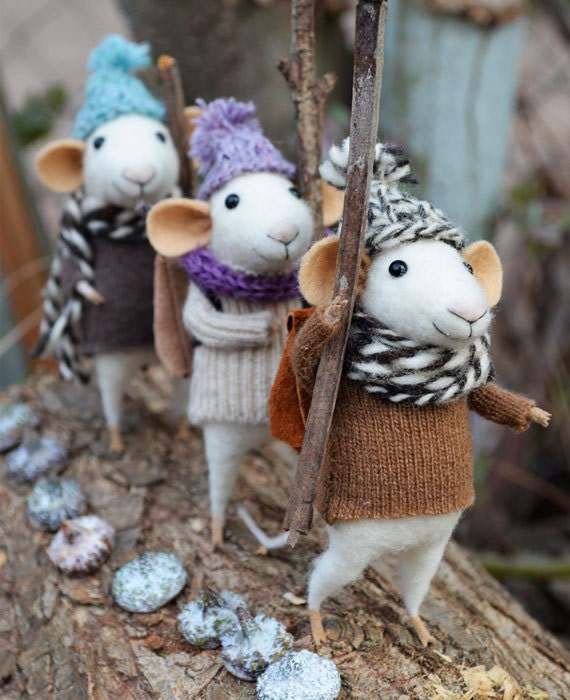 My creative business has taught me how to persevere and to believe in wishes that might not always seem possible. To me, Etsy is more than a place for aspiring artists. It is a world of inspiration, love, and beauty that allows me to share my work and meet amazing people around the globe. Thanks to Etsy, I work full time on Felting Dreams, and for me that is priceless.
All photographs by Felting Dreams.