by Katie Hawley
A chance encounter with felt inspired this Istanbul-based former woodworker to pursue a new craft and create his line of colorful, costume-ready hats.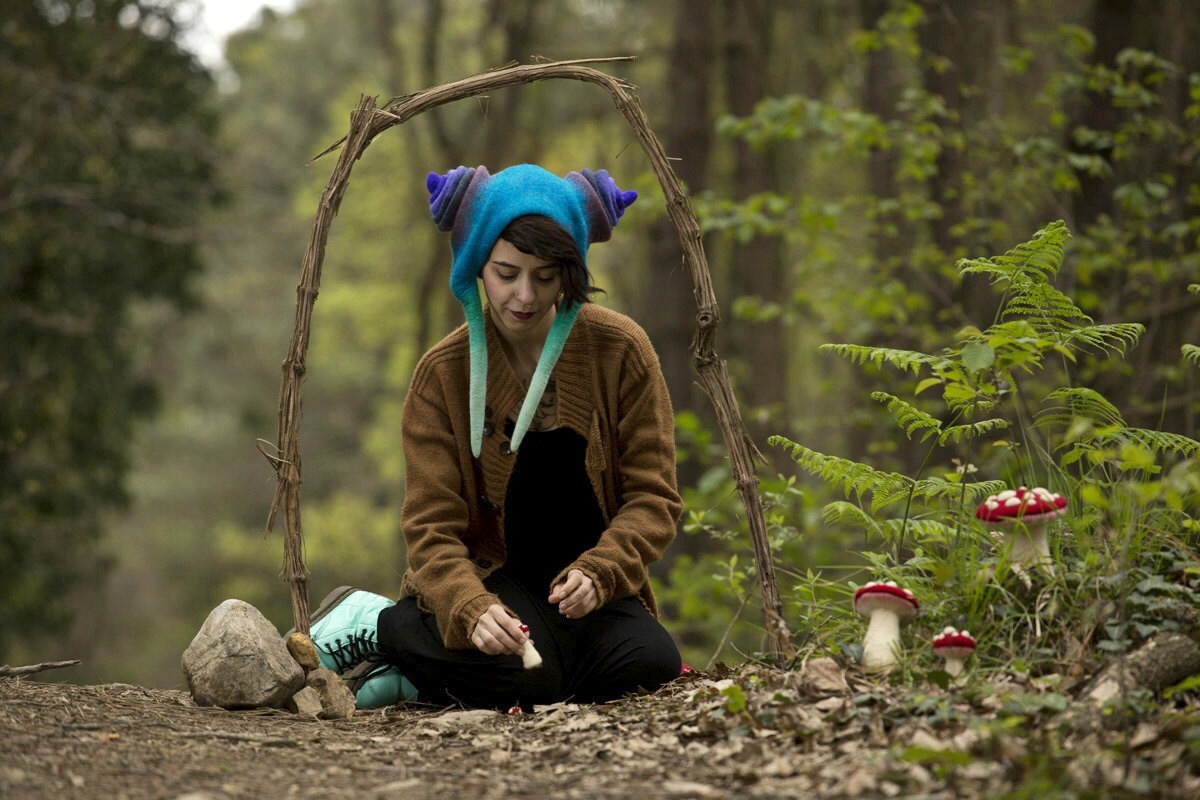 Istanbul-based fiber artist Sabri Tunca of
Feltthink
can vividly recall the first time he ever encountered felt. Then a woodworker, Sabri stumbled across a felt hat by chance at a local shop in 2008. "It impressed me so much," he recalls. "I just fell in love with the material." A naturally curious person — "I always wonder how something is made" — Sabri struck out online to learn more. Armed with a handful of tutorials, he felted his first creation: a green hat of his own. "It looked a little weird and was a bit too small, but I liked it," he says. Before he knew it, Sabri was neglecting woodworking in favor of felting small figurines and soap covers, selling the items to local boutiques. When one of his customers requested a felt hat, Sabri obliged, happily returning to the form that first captivated him. "It just grew and grew from there," he explains. "To this day, I'm still making hats."
Read on learn more about Sabri's creative process and Halloween plans, and shop Feltthink's whimsical line here.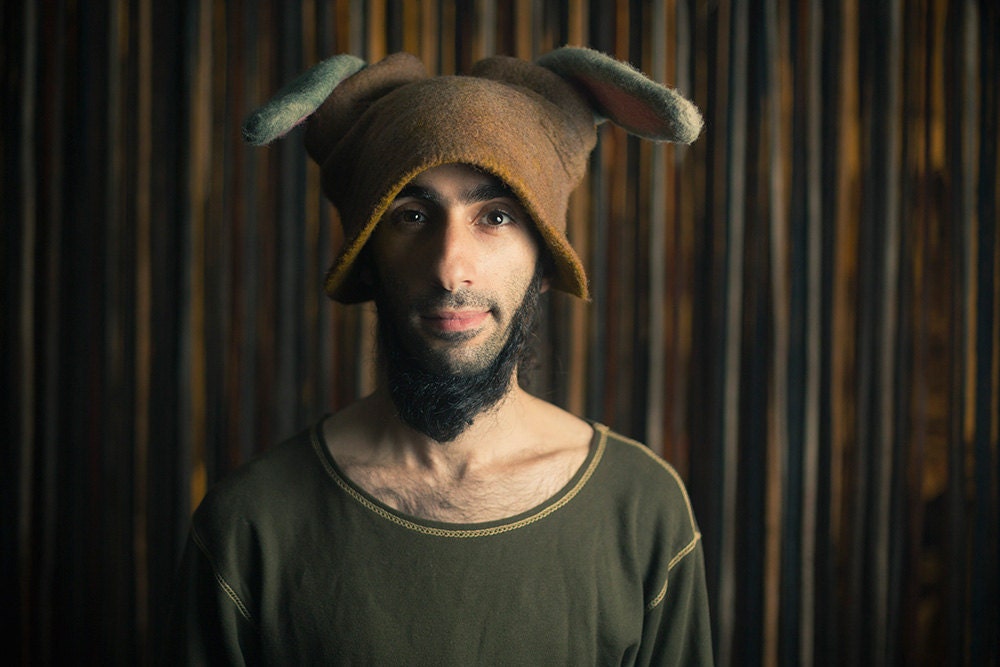 You were instantly enamored with felt. What continues to draw you to it?
Felt is so malleable, like fabric Play-Doh! It offers so much opportunity to make whatever you want, and it's wearable, so
the possibilities are endless
: You can be anything. It's a great chance to escape your boring reality. I also really enjoy the process of working with felt — I think it makes you more relaxed. It's like meditation for me. Felting allows me to express my imagination in a free and natural way.
What brought you to Etsy?
I spent a lot of time searching for things on Etsy before I started selling, so it was always in the back of my mind. Then one day my friends and I decided to take some of my hats and go to a nearby park here in Istanbul. We took a bunch of photos and afterwards I realized I could put them online — that's when I opened
my shop on Etsy
. People responded with really nice messages, and it just evolved from there. Today Etsy is a big portion of my sales. My products are sold here in local shops, but Etsy allows me to reach customers all over the world, outside of just Turkey. If I didn't have that access, it would be really hard for me. This is my full-time job.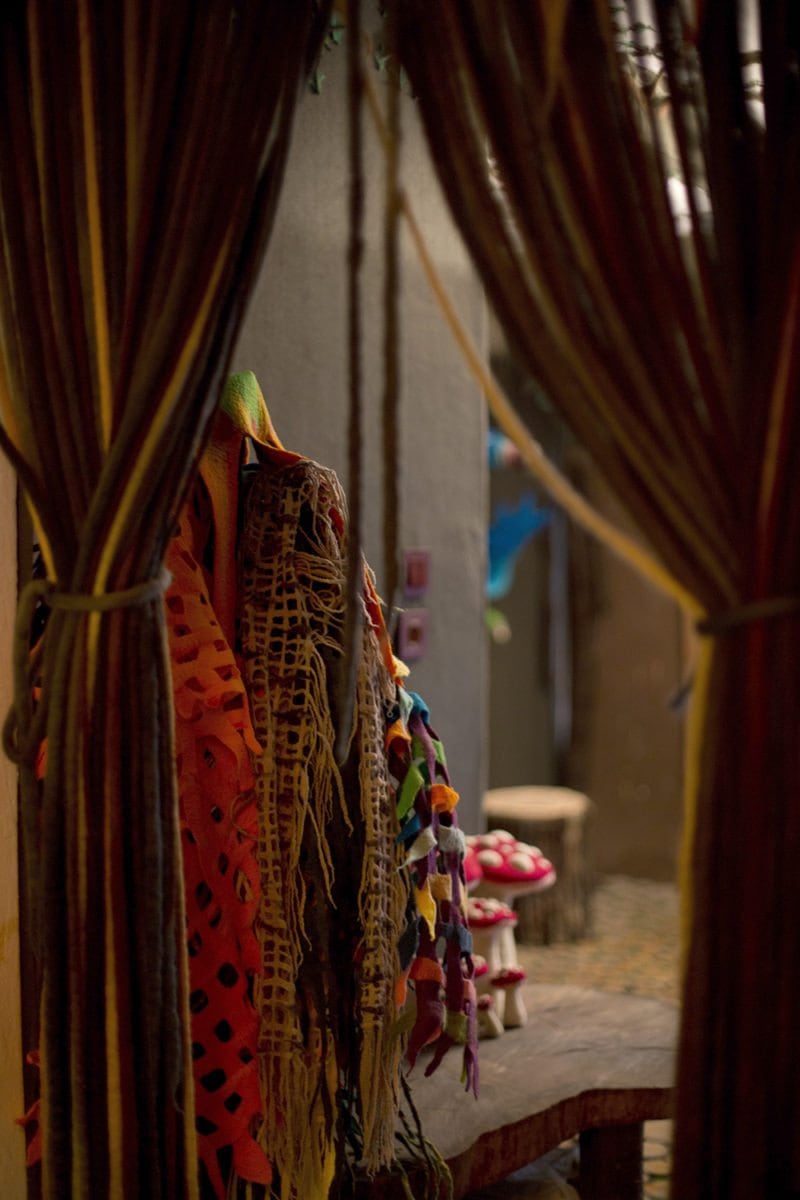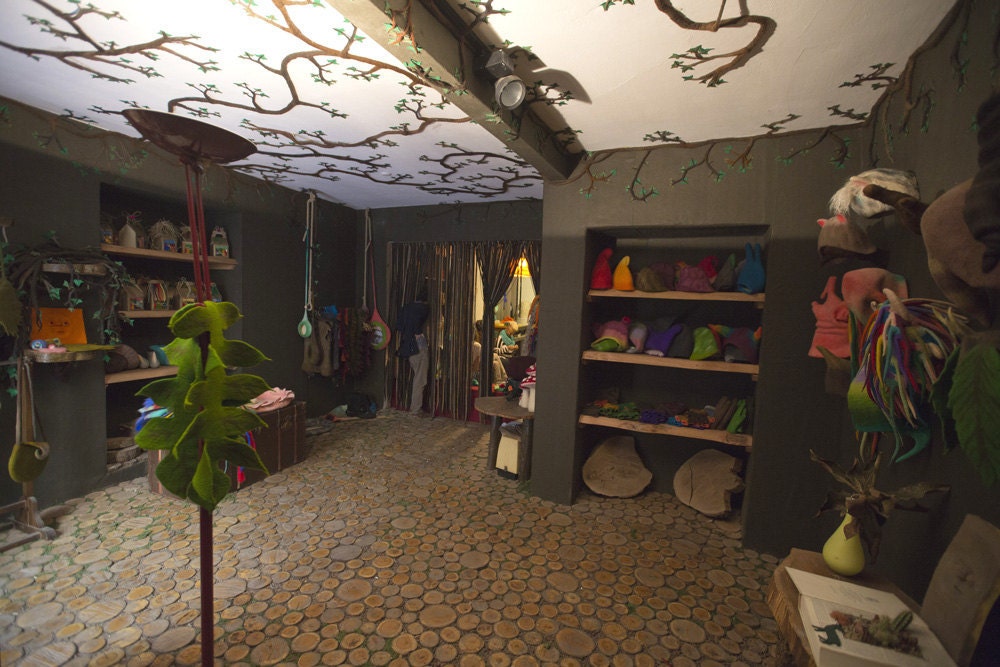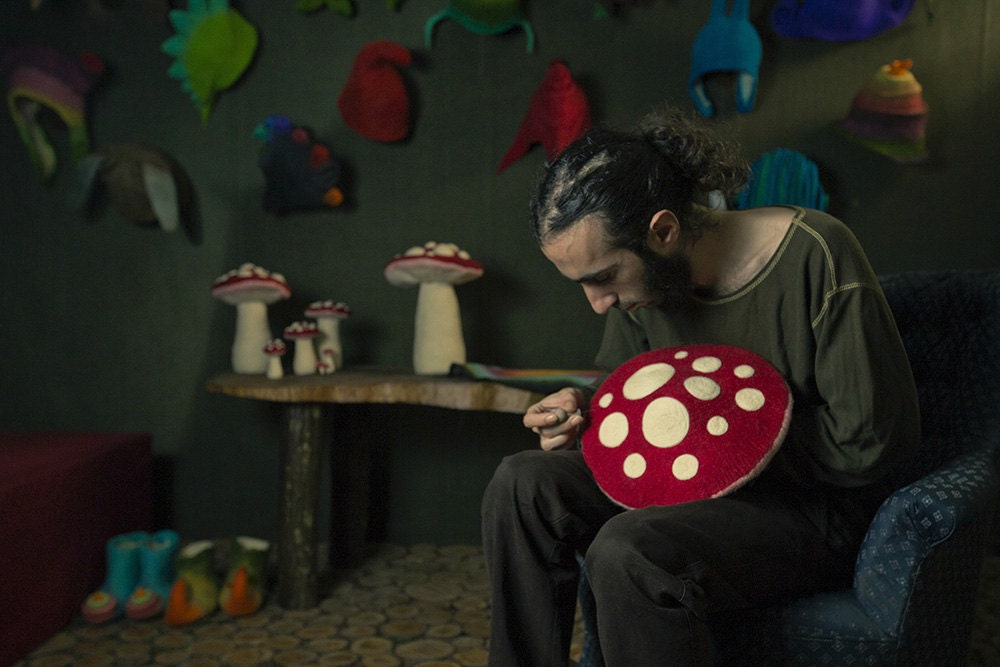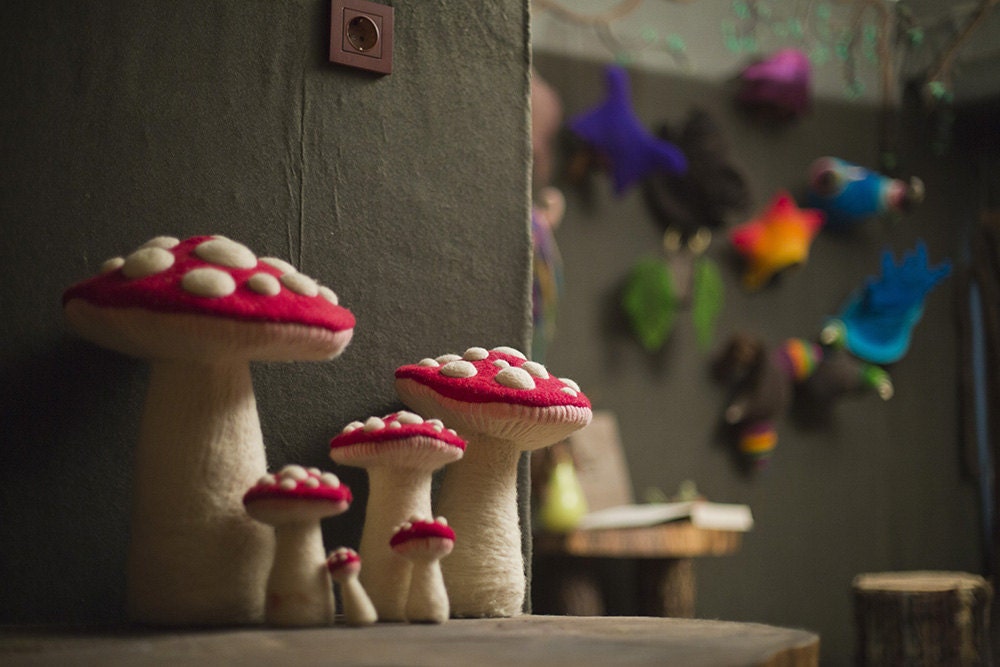 Your hats are so unique. Would you say you have a typical customer?
I don't know if I do. So many different kinds of people buy my hats — I work with fashion designers, I make hats for children, and sometimes for festival goers, too. In general, I'd say it's people with a sense of humor. My customers are always sending me happy messages, and they'll share amazing photos of
my hats
in different places around the world. It's so nice to share those moments with them — it gives me the courage to keep making. I feel lucky.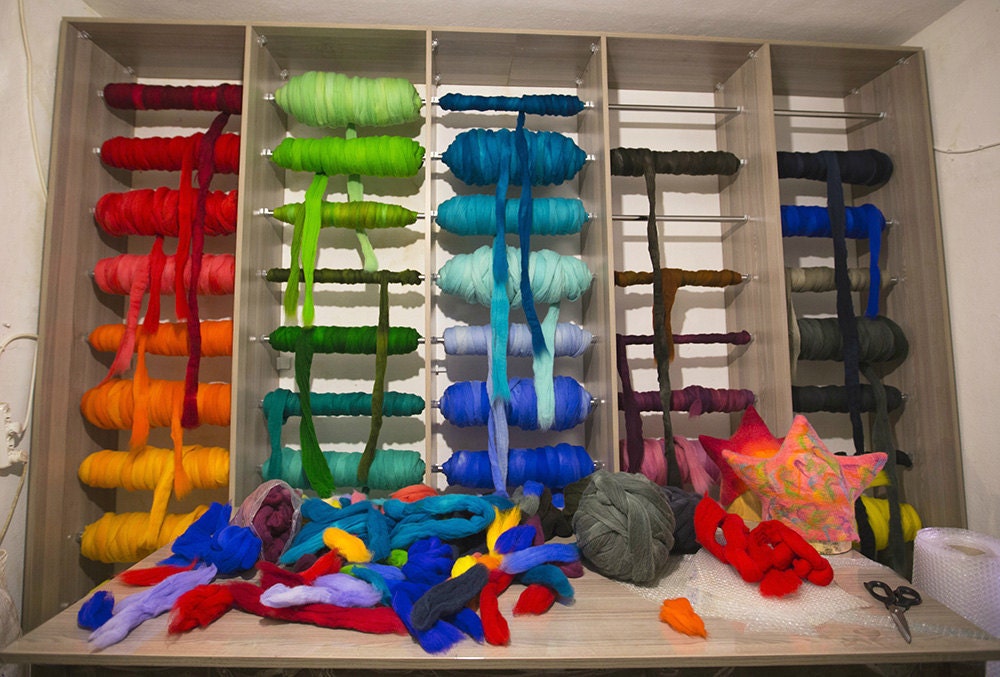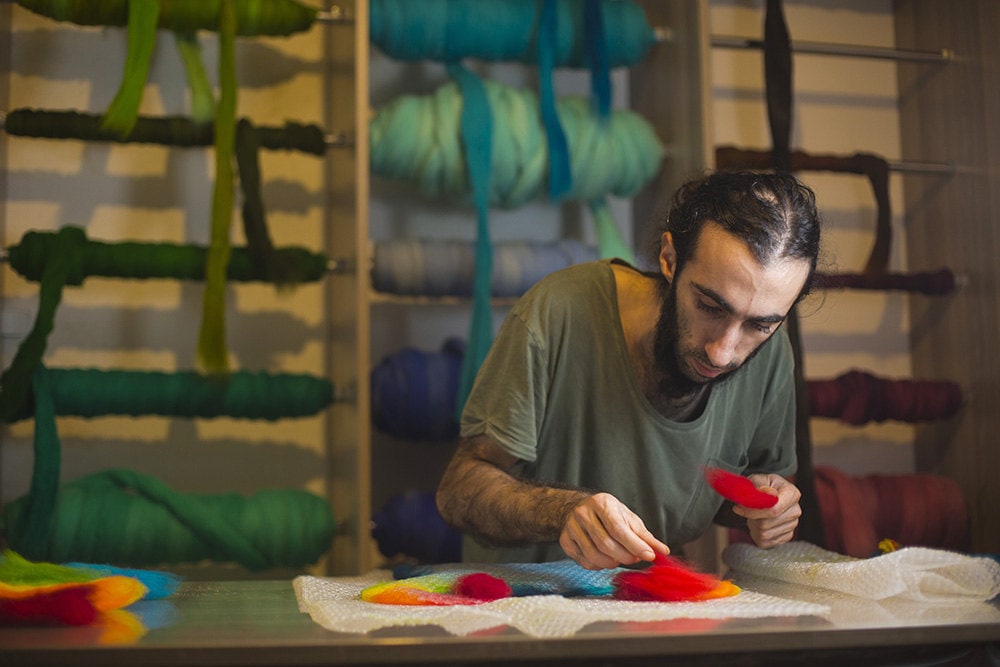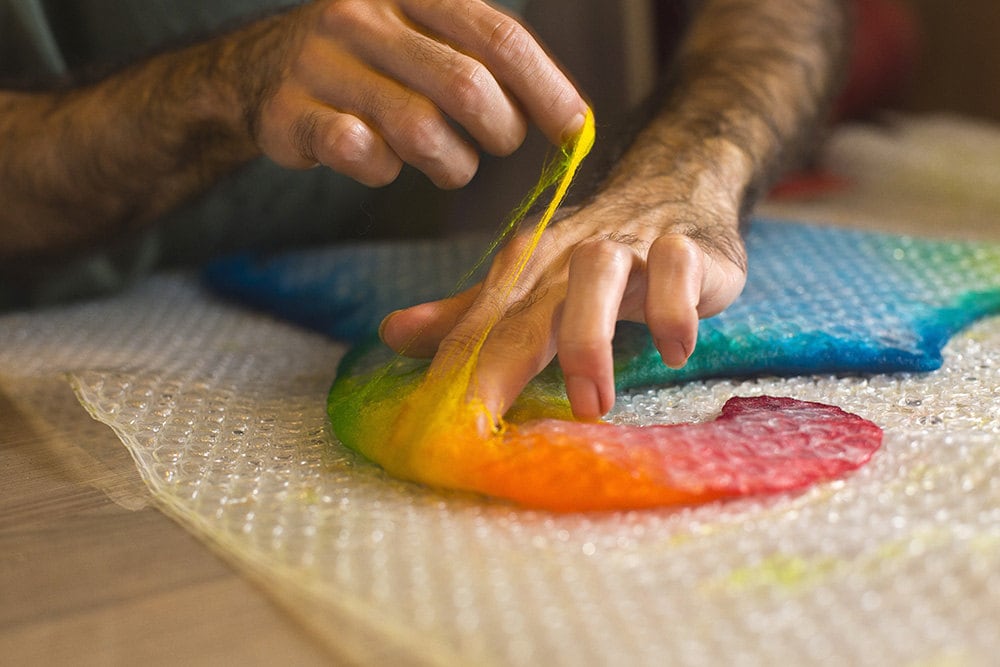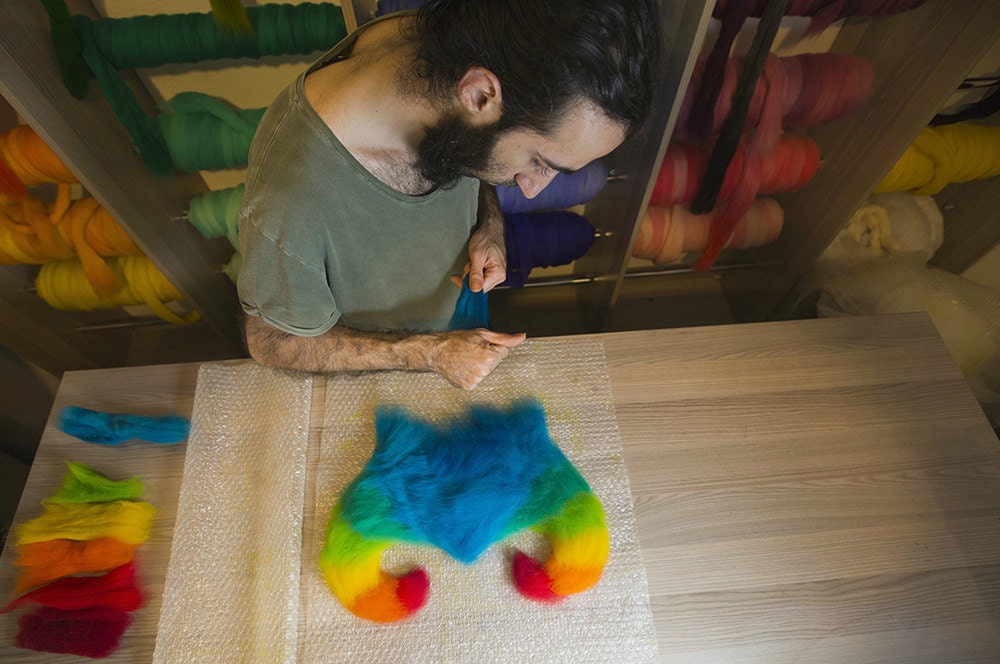 Tell me about your creative process.
Sometimes I start with a sketch, and sometimes I just dive into the materials. It changes every time, depending on how I feel in the moment. Usually, I start by making a mold out of plastic and bubble wrap. Then I take the felt and cover the mold in different layers, and apply hot water and soap. After it's wet, I start pressing down, gently at first, making sure to always change directions so
the hat
keeps its shape. In time, the fibers start to hook together and get stronger. The process is pretty repetitive, but eventually it gets hard, like a sculpture. It just takes time. Then I transfer the hat onto another mold for sizing, and that's where it dries. Once it's dry, it holds the shape. Over time, I've improved my process through trial and error. I've stumbled, but it's allowed me to experiment and try a lot of different techniques — I think that's the best way to learn.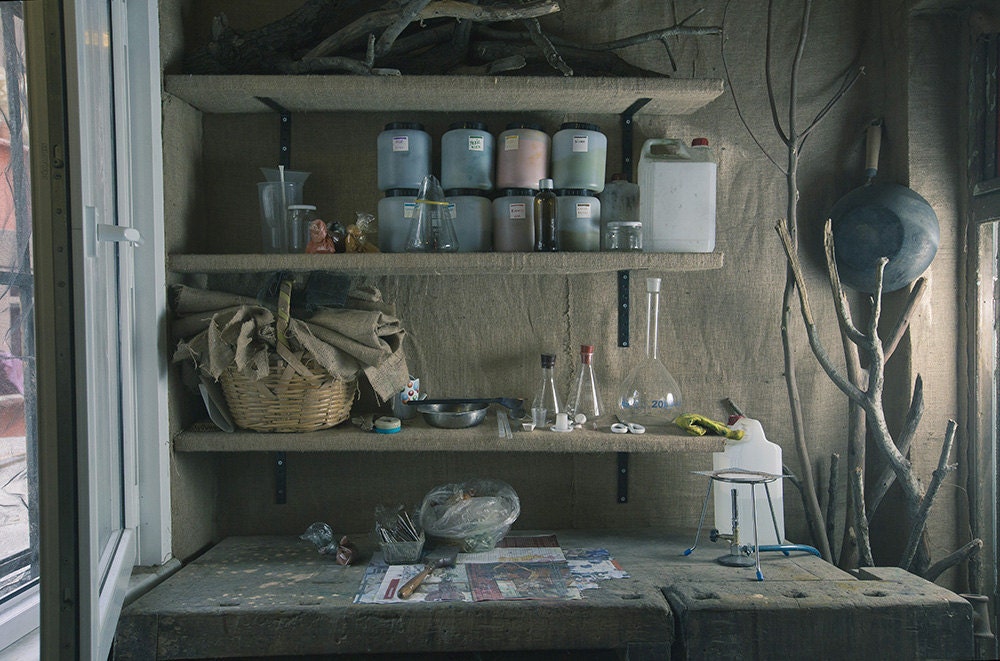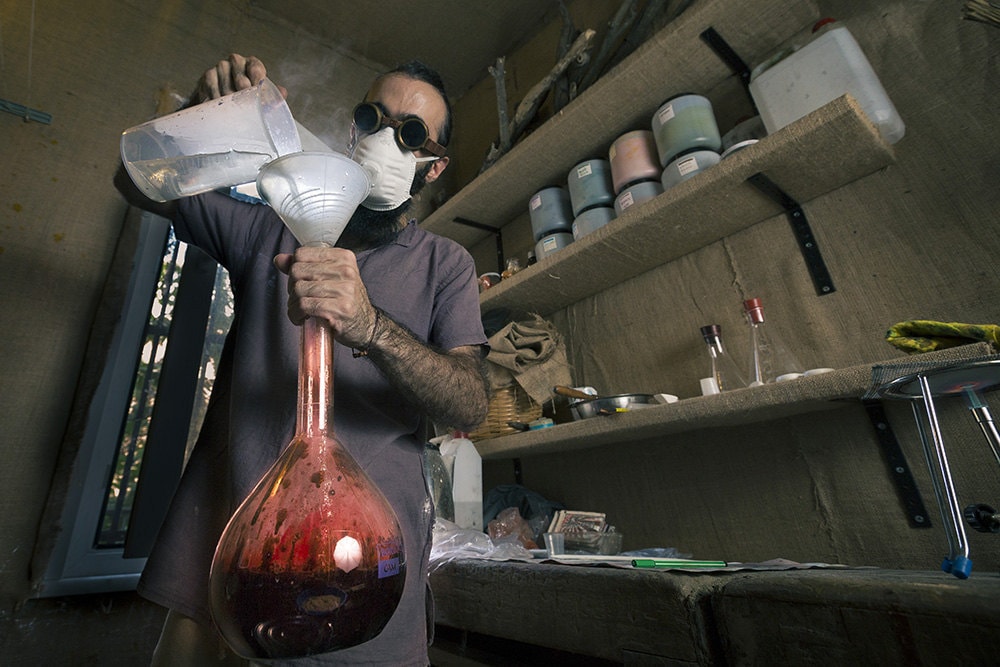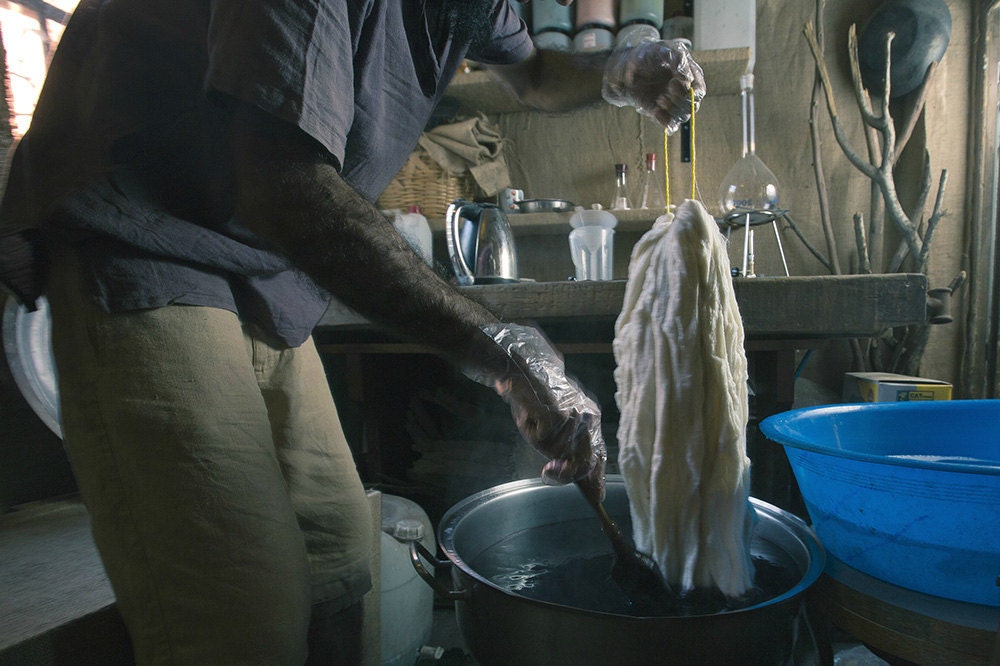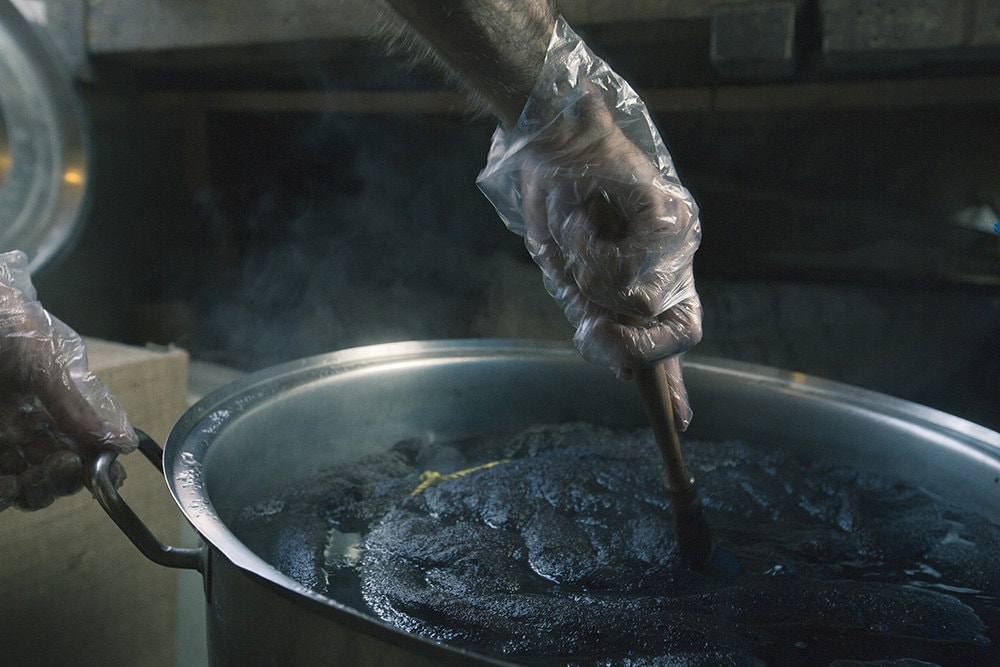 What's your favorite part of the process?
I buy only white felt, and then I dye it myself. I love the dyeing process because it's so colorful — creating the colors is my favorite part of my job. I really enjoy experimenting and mixing all the different pigments together. I love seeing how the colors look together — I lose myself in them. Sometimes I just want to make one color, but it never happens. It's like my hands won't allow it.
Do you have a most popular item? How did it come to be?
I think my best seller is probably
Black Madness
, which started out as a completely different hat. Originally it was very colorful, but after I finished it one of my friends asked me why I didn't make it in black. I gave it a shot, and the black version turned out to be incredibly popular. It just goes to show how people can add to your process by giving you new ideas and inspiration. I love when that happens.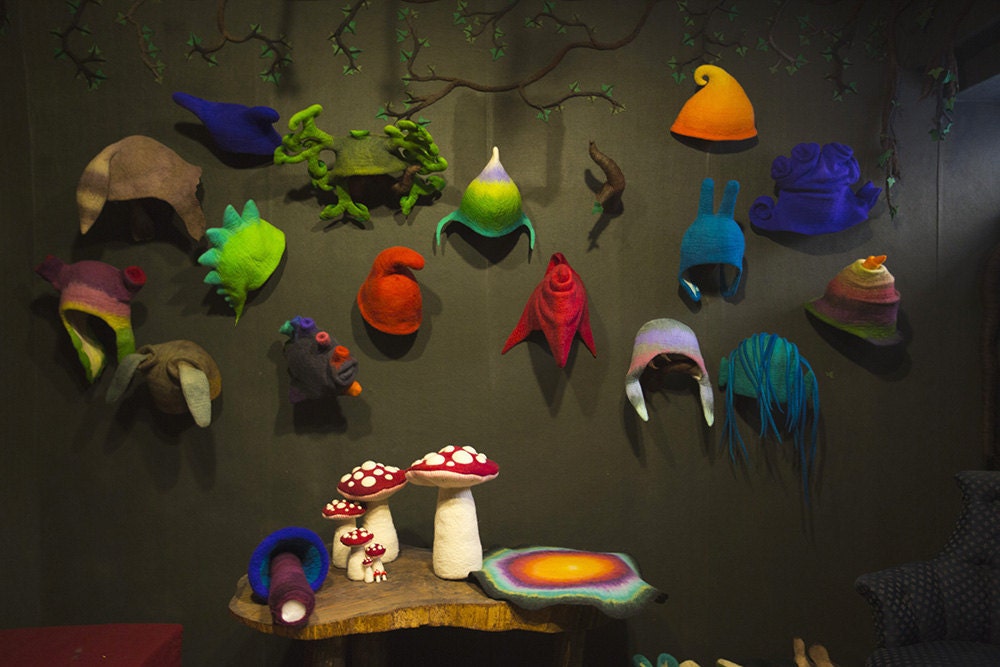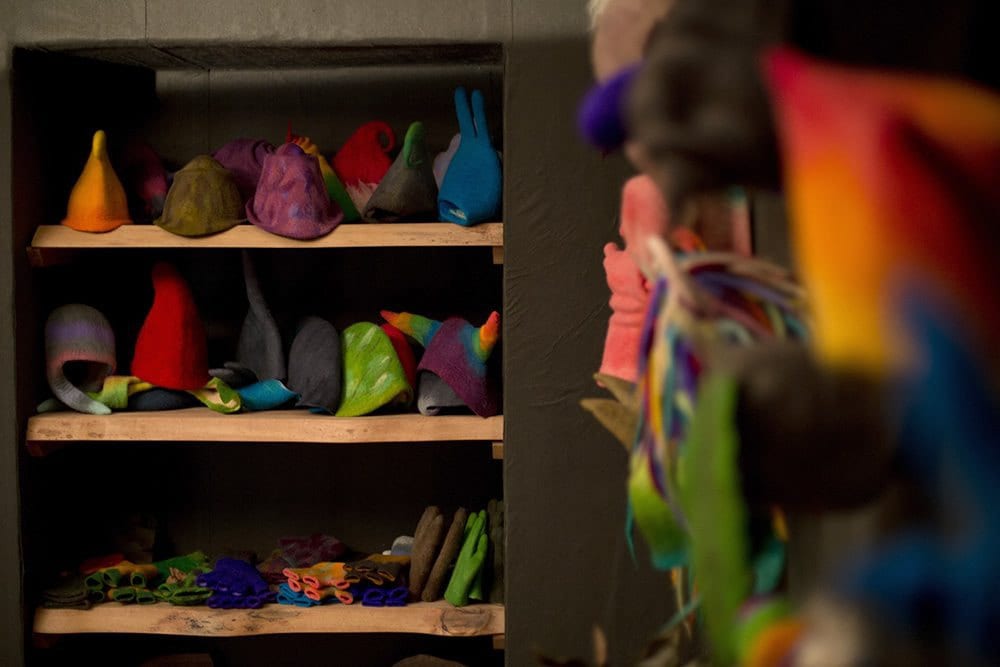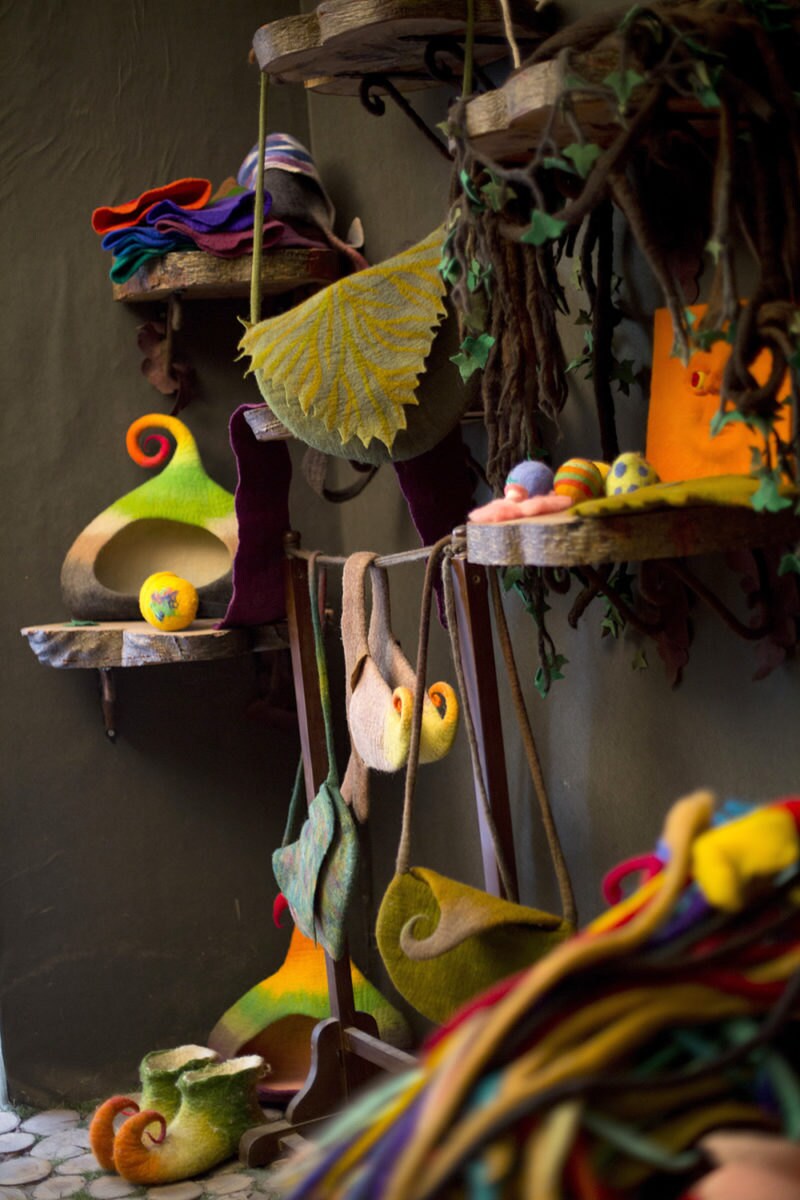 Halloween is just around the corner, and I imagine your hats get incorporated into tons of fun costumes. Any favorites, or big costume plans for yourself this year?
I make
a witch hat
, which I like, and I also make a lot of custom hats for people — customers have some crazy ideas! I really like making custom orders because it's an opportunity to try something different, which always excites me. As for myself, I don't know what I'm going to be for Halloween this year. I have so many different ideas in my mind, but I don't really like to make plans. I like to go with the flow.
What does the future hold for Feltthink?
I like what I'm doing, and I feel like I'm already meeting my goals. I'd like to meet more people, witness more beautiful moments, and make more hats, but if everything just keeps going on this way, it's enough for me.
Follow Feltthink on Facebook, Twitter, and Instagram. 
Studio photographs by Mahmoud Gaballah.