by Alison Feldmann
After earning a PhD in physics and launching a career in academia, this artist found her calling crafting detailed, display-worthy origami creatures.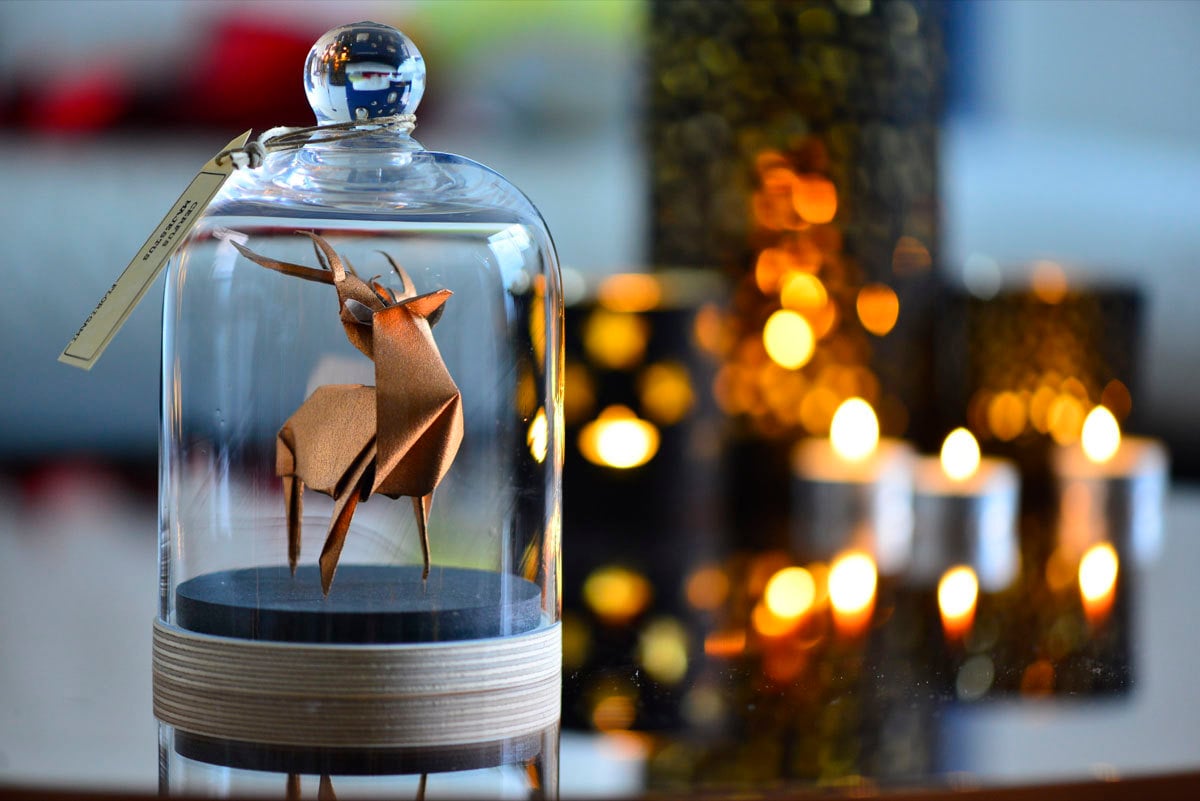 Sometimes, your true calling shows up when you least expect it. In 2012, after years of scientific research, Floriane Touitou received a PhD in physics — and wasn't excited whatsoever. After a post-graduation trip to Japan intended to reinvigorate her spirit, Floriane realized that academia had been distracting her from a passion which had captivated her imagination since childhood: origami. "I knew I had to change my life," she says. Today, this designer and paper artist operates 
Florigami
at the intersection of science and handcraft, creating intricately researched origami creatures — wolves, deer, eagles, owls and more — that live under glass bell jars like specimens in a
cabinet of curiosities
. As Floriane says, "The rigorous, mathematical side of origami suits my scientific spirit."
Read on to learn more about Floriane's philosophy on science and art, and shop the collection.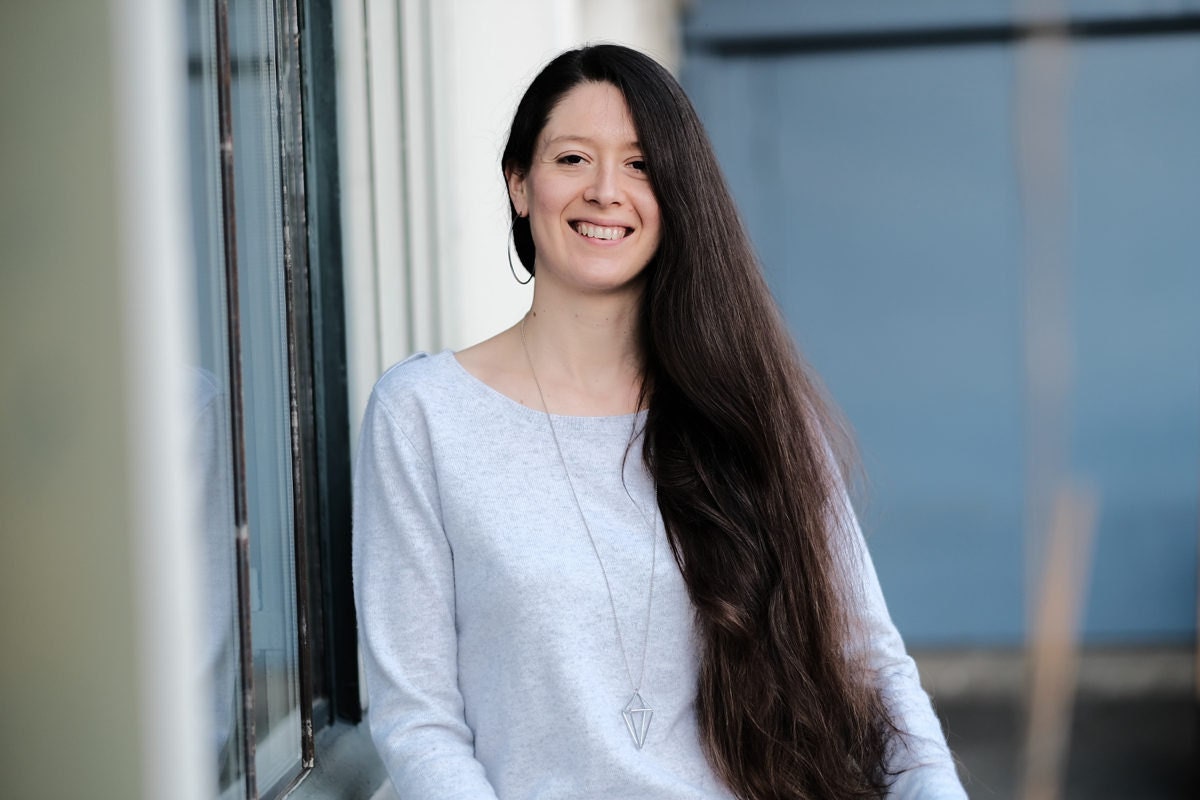 You create tiny, intricate origami animals that live under glass. How did origami come to be your chosen medium?
I've enjoyed creating things since childhood; my bedroom was always full of models, paper boxes, and cardboard furniture. My love for origami started the day my mother took me to a course at the public library: I was instantly smitten with the technique. I've never stopped folding origami since that day.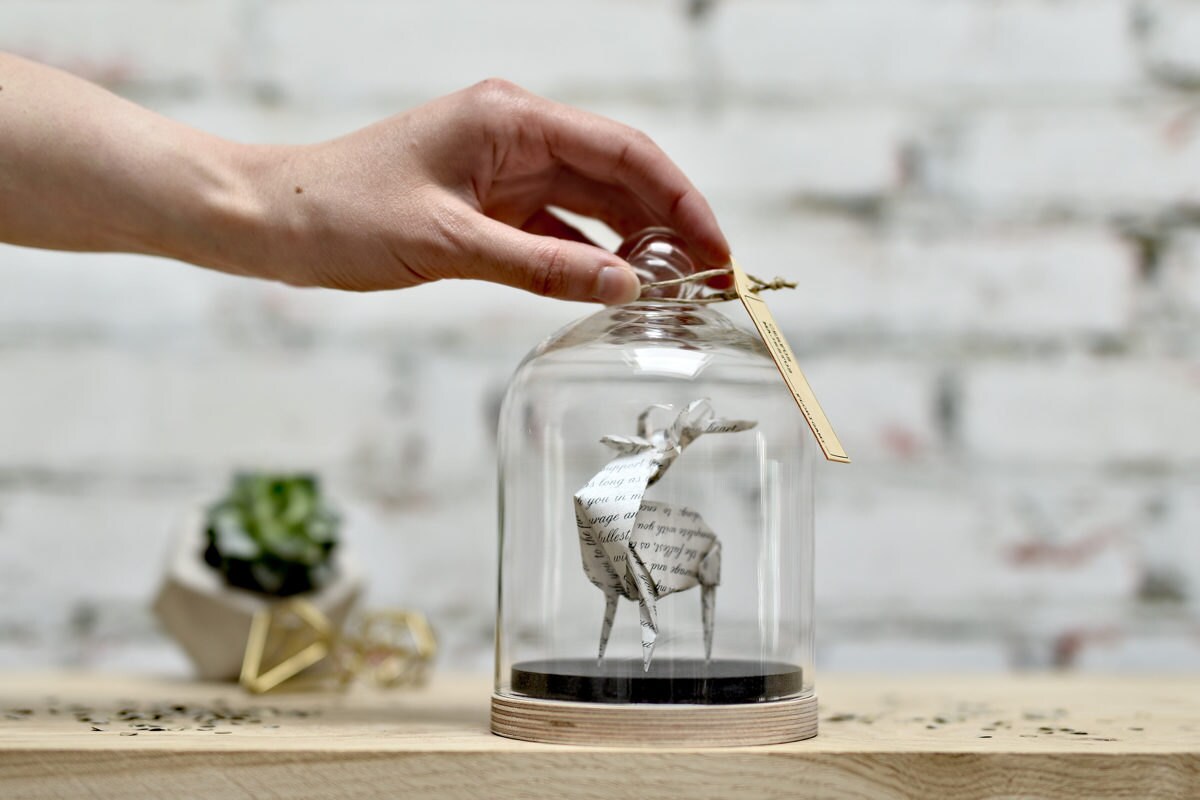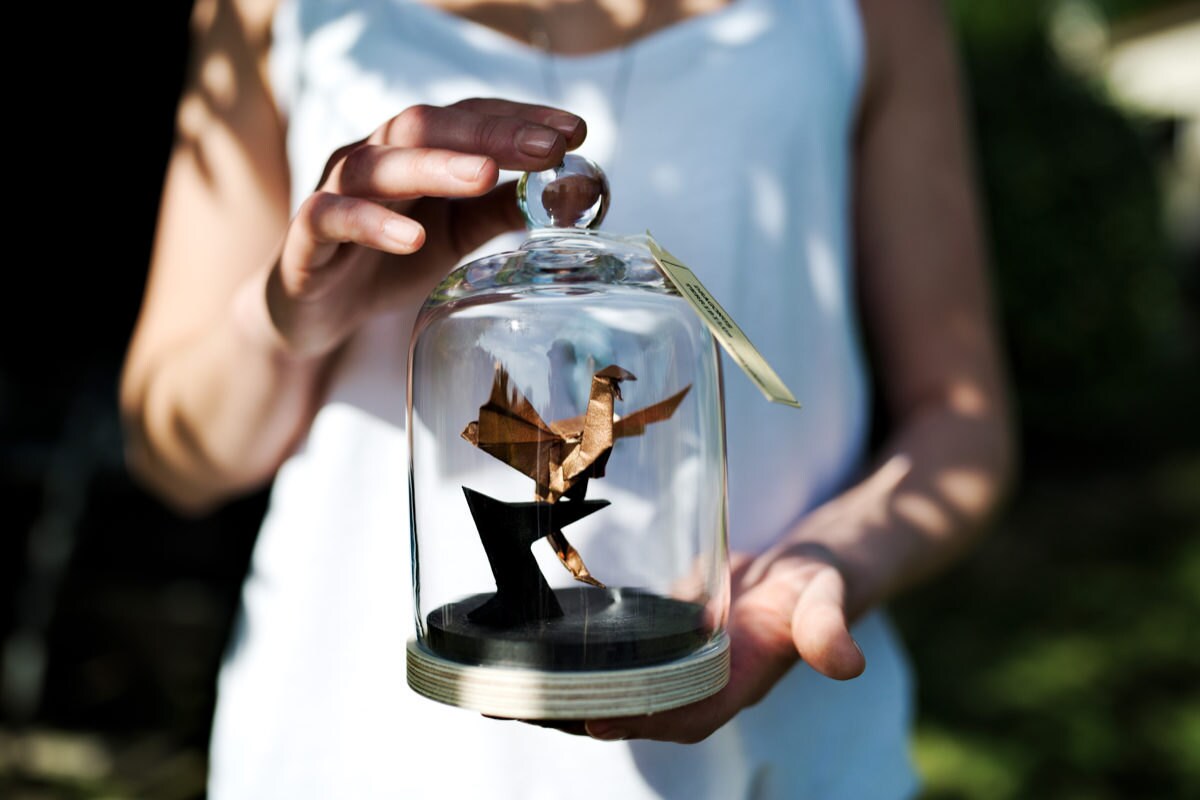 You left a career in academic research to start your own creative venture. What was that transition like? What are the differences between a life in academia and running your own business?
I've always enjoyed learning new ideas and techniques, but scientific studies got in the way of my first love. After getting my PhD in 2012, I visited Japan and my passion for origami was sparked anew. It was hard to make the decision to quit academic research after spending so many years studying physics, but I knew I needed to change my life and to do something closer to my true personality: creating art. This change wasn't easy, of course, but after meeting with a few entrepreneurial friends, I knew I was ready to try to make a living from 
my passion for origami
. At first, I considered the first chapter of my career to be a waste, but then I realized there are a lot of similarities between academia and a creative venture of my own: You need to be autonomous, there's a lot of trial and error, and you have to be creative in order to find (in research) or create (in art) something new.
Do you work on Florigami full time, or do you have another job?
I've worked on
Florigami
full time since day one. I was able to take the risk thanks to financial help from the French government and my family, who have supported me from the beginning. I'm extremely grateful — when you start a business, you have so much to do and learn!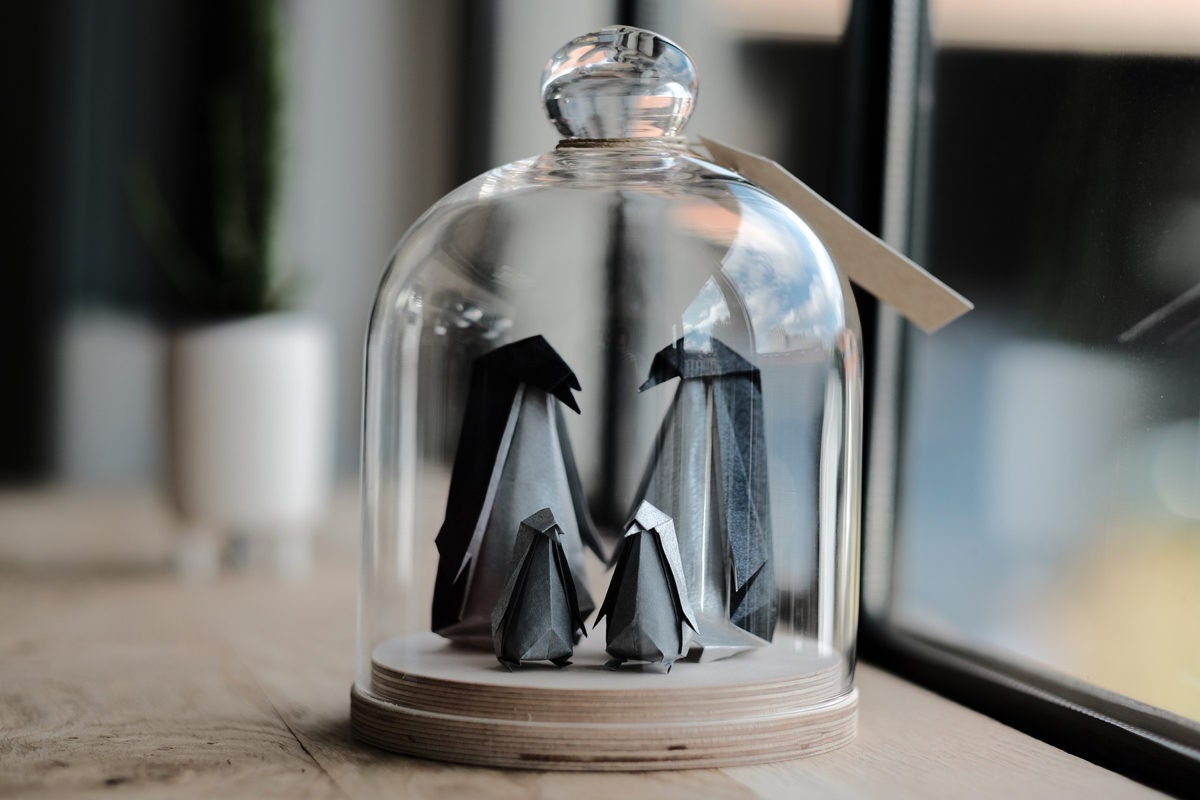 You say that your work is "in the spirit of a 19th-century cabinet of curiosities." What's the connection between your work and a cabinet of curiosities?
I find a lot of inspiration in Japan, but my culture is European. When I came back from my first trip to Asia, I wanted to combine both cultures in my work. As it happens,
cabinets of curiosities
 are the ancestors of modern museums and have played a big part in the emergence of modern science. Collecting and displaying natural curiosities like animals, insects, shells or fossils in frames, bell jars or simply on a shelf has been a longstanding activity in European history. I kept coming back to the idea of highlighting the wonders of nature, while replacing the morbidity of dead animals with
paper creatures
.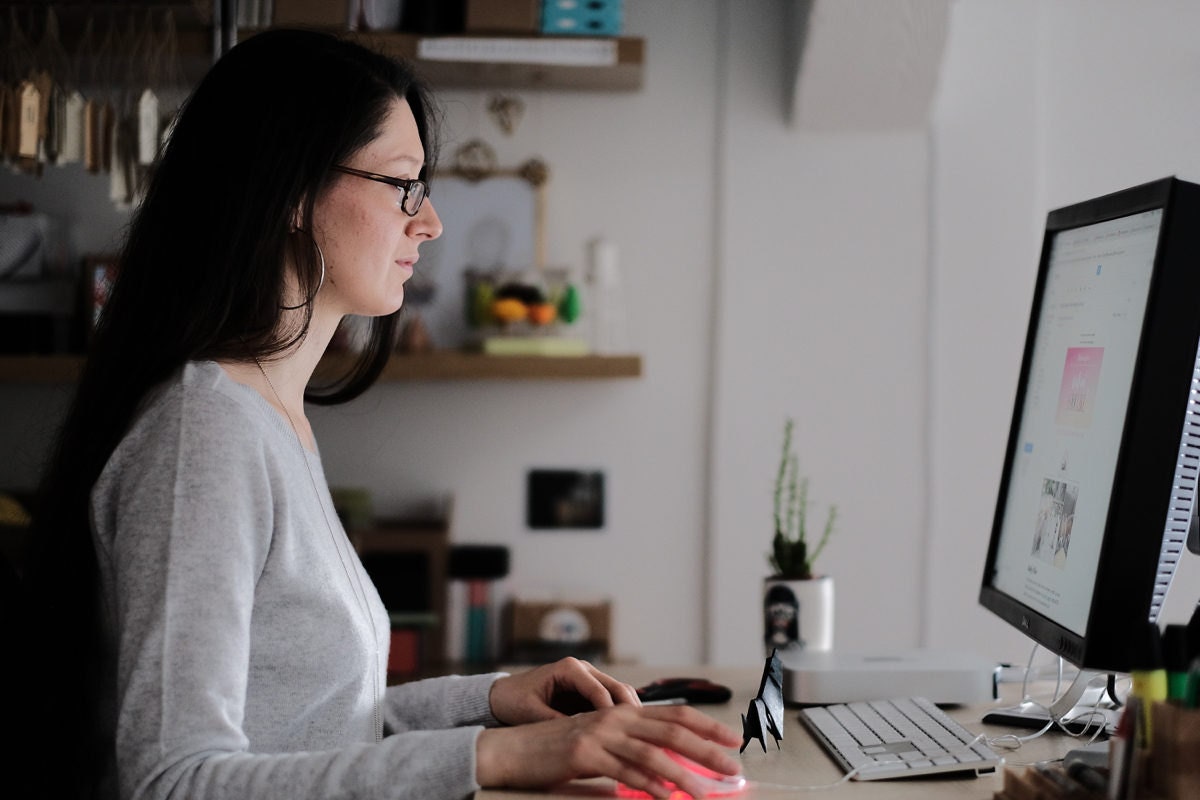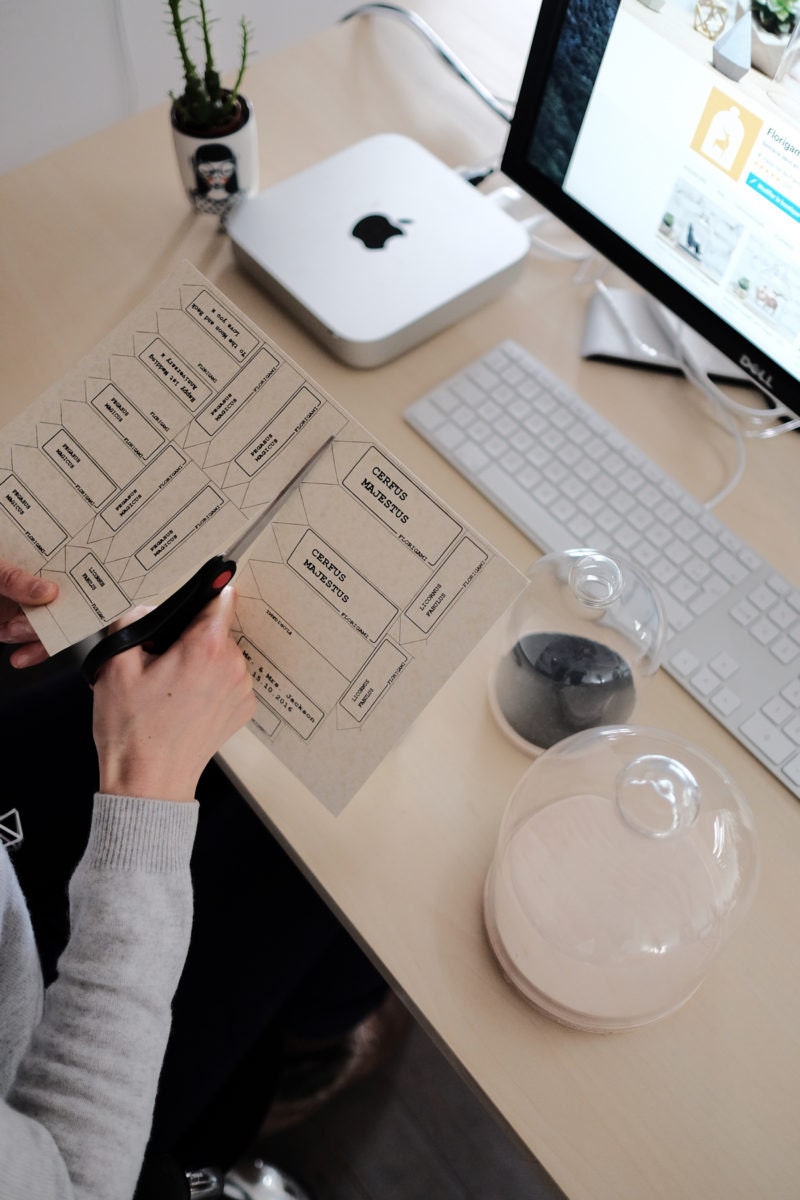 Tell us about your workspace: Where do you do your creating and what tools do you use? What's the most important tool in your workshop?
My workshop is in a co-working space shared with people working in science communication and popularization. (I actually met them after my thesis defense.) We quickly became friends and, as fellow entrepreneurs, they helped me to create my own business. I owe them a lot! My workspace — covered with paper, tools, and boxes full of glass bells and wooden bases — is a real incongruity compared to theirs, but we love the mix and it increases our creativity.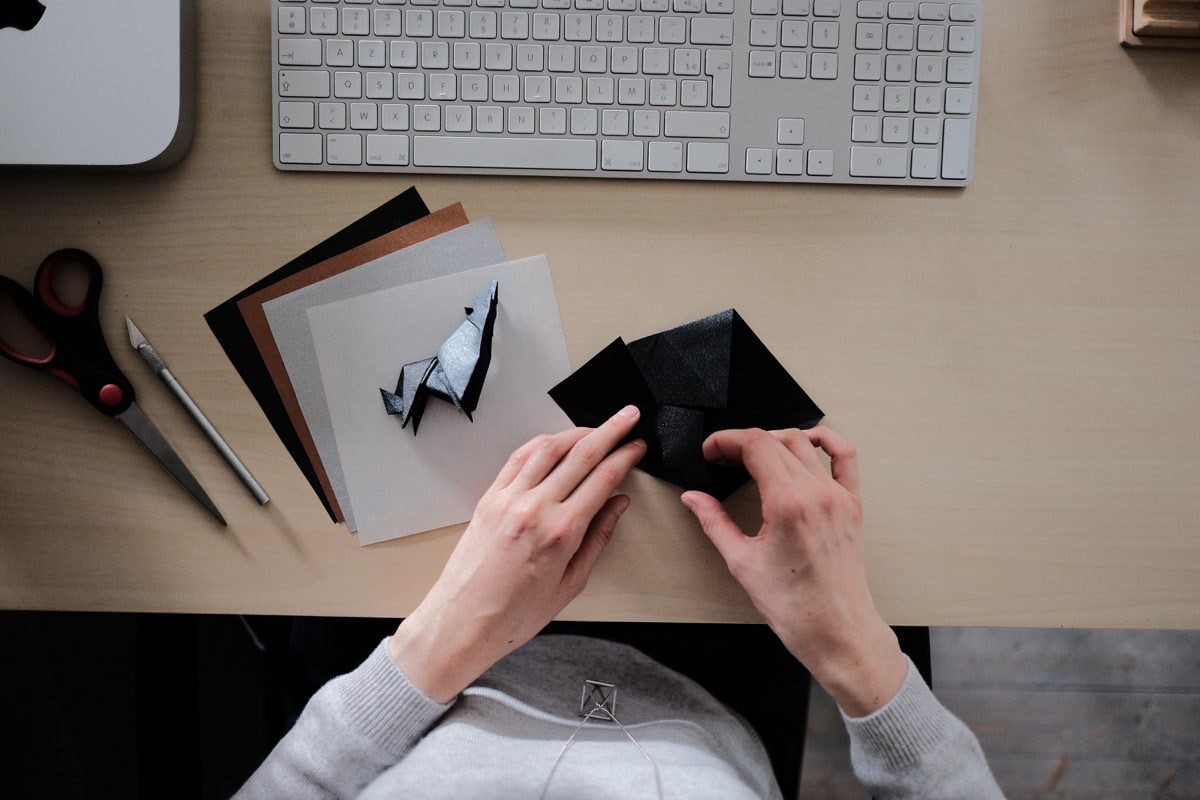 Walk me through the process of how you go from an idea to a finished product. Do you start with sketches? Do you start hands-on with the materials? What's your workflow like?
To create new
origami animals
, I start by observing real animals; I look at pictures and videos and take notes about what makes them recognizable — why, when we see a
deer
, we instantly say, "It's a deer!" Is it the shape, the color, the antlers? Because origami is a simplification of what exists in reality, it's important to capture the elements we associate with animals in our minds. I work directly with a sheet of paper to start my creation process — I've always felt more comfortable in three dimensions than two! I make multiple attempts and often ask friends and colleagues for their thoughts. I also like to take pictures of my works in progress and get feedback from followers on social media.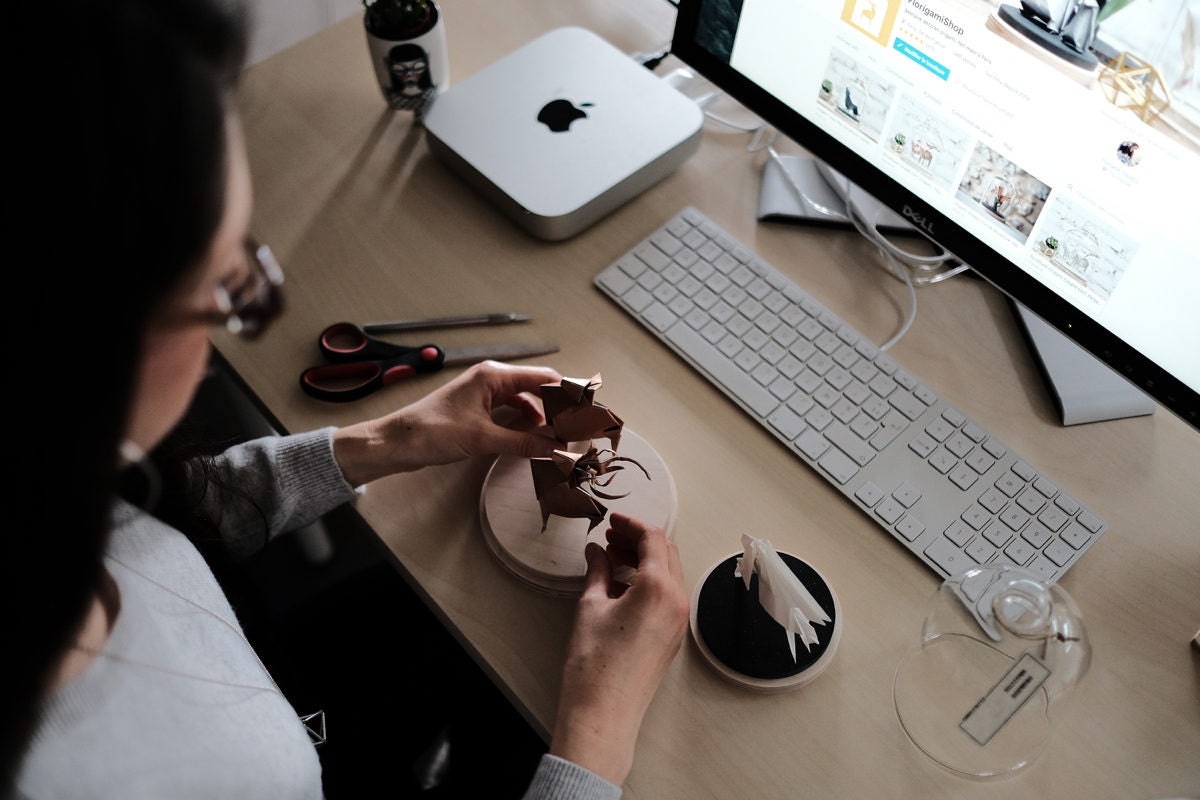 What's your favorite kind of item to make? Which of your designs have a special personal meaning for you?
I enjoy creating
origami deer
; it's a recent design for me, and it's been a success since the day I put it online. All the deer I fold are a little bit different due to the complexity of the antlers; these differences make me feel like they're all alive! A few weeks ago, I finally finished my
Pegasus design
. When a was a child, I was fascinated by this mythical animal and it was kind of a mascot for me. Making this design today and knowing that people around the world have it in their homes is a great feeling. It's like my childhood meeting my adulthood in the most unpredictable way.
What have been some of the most exciting moments or proudest achievements of your creative career thus far?
My first sale on Etsy! When you decide to change your career, you're inevitably full of doubts: Will people like what I do? Will someone want to put this in their home? The first sale to a total stranger was a relief and a big "yes" to all my questions. It gave me a lot of energy and self-confidence. That moment has never left me.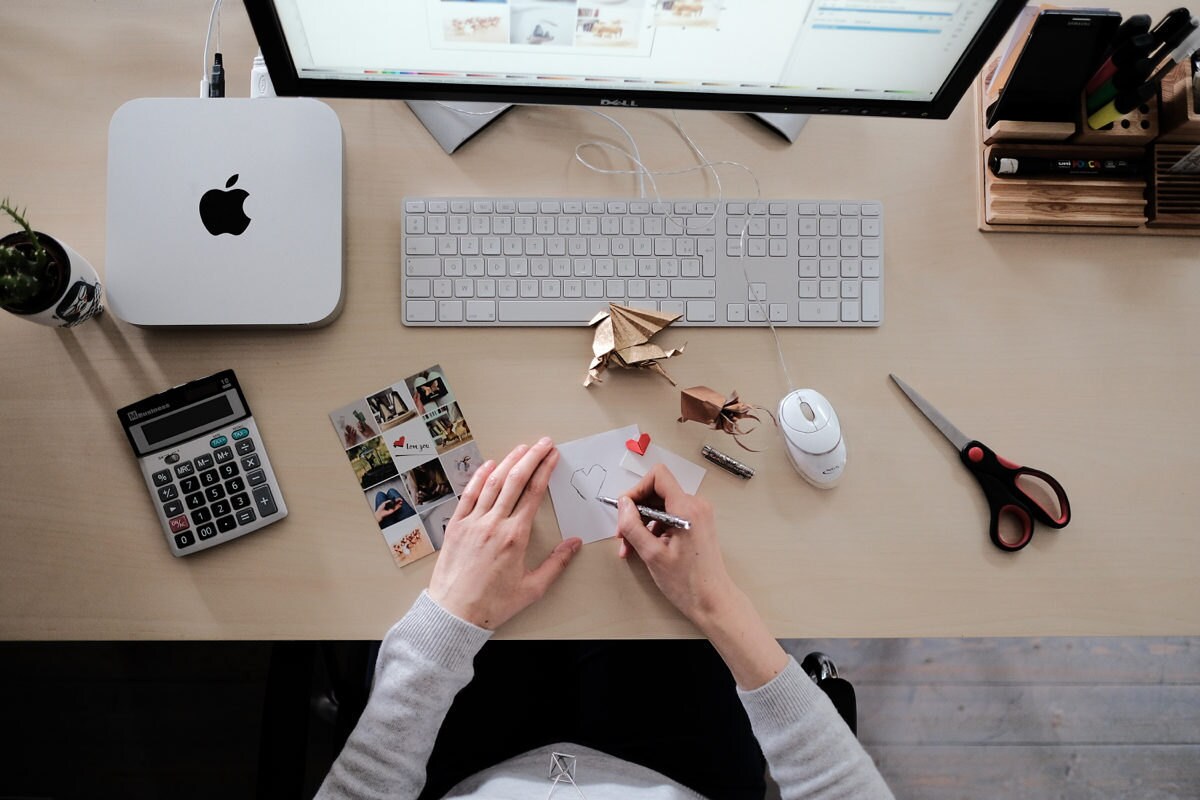 What's next on the horizon for your shop? Any big plans or goals or new developments coming for 2017?
New animals! I have a long list of animals waiting to be designed. I would also like to extend my customization possibilities. When I started Florigami I never would have imagined that I would make so many paper wedding gifts; in France, the paper wedding anniversary is after 37 years of marriage, but in the United States, Canada, United Kingdom and Australia, it's the first year. When my customers started to say that the origami they've purchased was for a first anniversary gift, I was so surprised. I started to make
origami couples
 and
families
, as well as to offer printed wedding vows on my designs and the ability to customize the label attached to the top of the glass dome.
As an origami pro, what's your best tip for getting started with the craft?
Don't think, do! Don't be afraid to make mistakes; it's by making mistakes that you learn. Also, don't hesitate to use your pretty paper for origami; even if it's an easy project, you'll be prouder of the finished object if the paper is beautiful. What's important is the feeling of satisfaction you get from the result.
Follow Florigami on Instagram and Facebook.
Photos courtesy of Edouard Touitou.