by Julie Vadnal
This self-proclaimed "scrap pile queen" turned her yard sale hobby into a thriving vintage home decor business.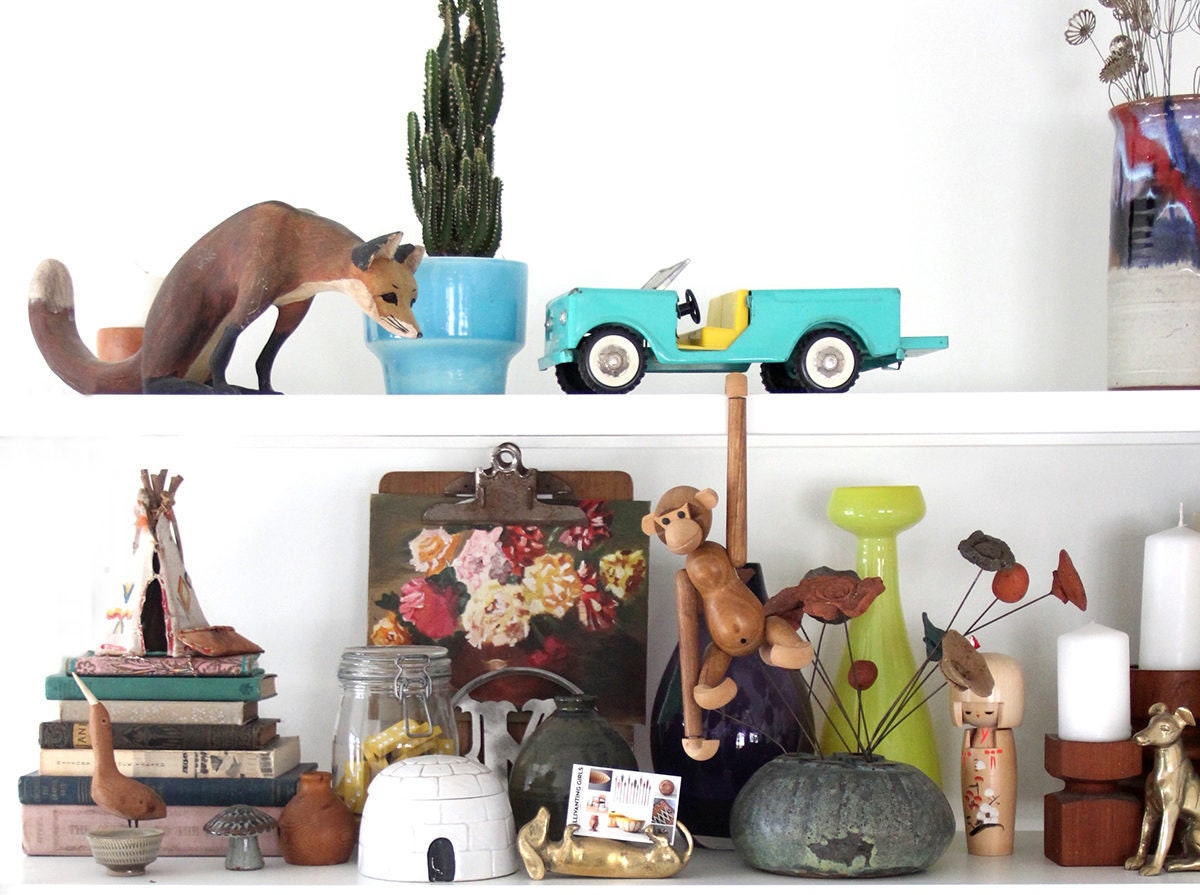 If you were to dream up the ultimate yard sale spirit guide, Brooklyn-based collector Kalyn McCutcheon would probably be it. "I have a rule," she says of her scrap pile adventures. "If I've never seen anything like it before, I buy it." She's applied this edict to countless items: a brass pheasant-shaped lamp, a funky wire chair resembling a daisy, and even cactus salt and pepper shakers. These unique items—plus hundreds more—eventually find their way into her shop,
Gallivanting Girls
,
where Kalyn proudly displays all her vintage finds. "I've always been a scavenger," she says. "When I got my license at 16, I would drag my girlfriends to yard sales with me. They were like, 'Here she goes again!' I like finding things and repurposing them for a new life." Before her hobby turned into her day job, Kalyn worked as a graphic designer for glossy magazines. In 2012, with her 600-square-foot apartment bursting at the seams with one-of-a-kind finds, she quit her day job to focus on what makes her happy. Speaking of happy: "If something makes me smile right away, I always buy it, no matter how silly it might seem," says Kalyn of her second guiding rule. "If someone comes into your space, I believe they should leave with a little twinkle in their eye."
Read on to learn more about Kalyn's unique aesthetic and home decor tips, and shop the Gallivanting Girls collection. 

Is everything in your shop vintage?
The majority definitely is. I generally try to keep things as I find them, but if I'm inspired by a piece, I'll totally take on a reupholstery or painting project. I just found this old army cot, and I happened to have a runner that was almost the perfect size, so I replaced the cot fabric with the rug and now it's a daybed. It's really cute!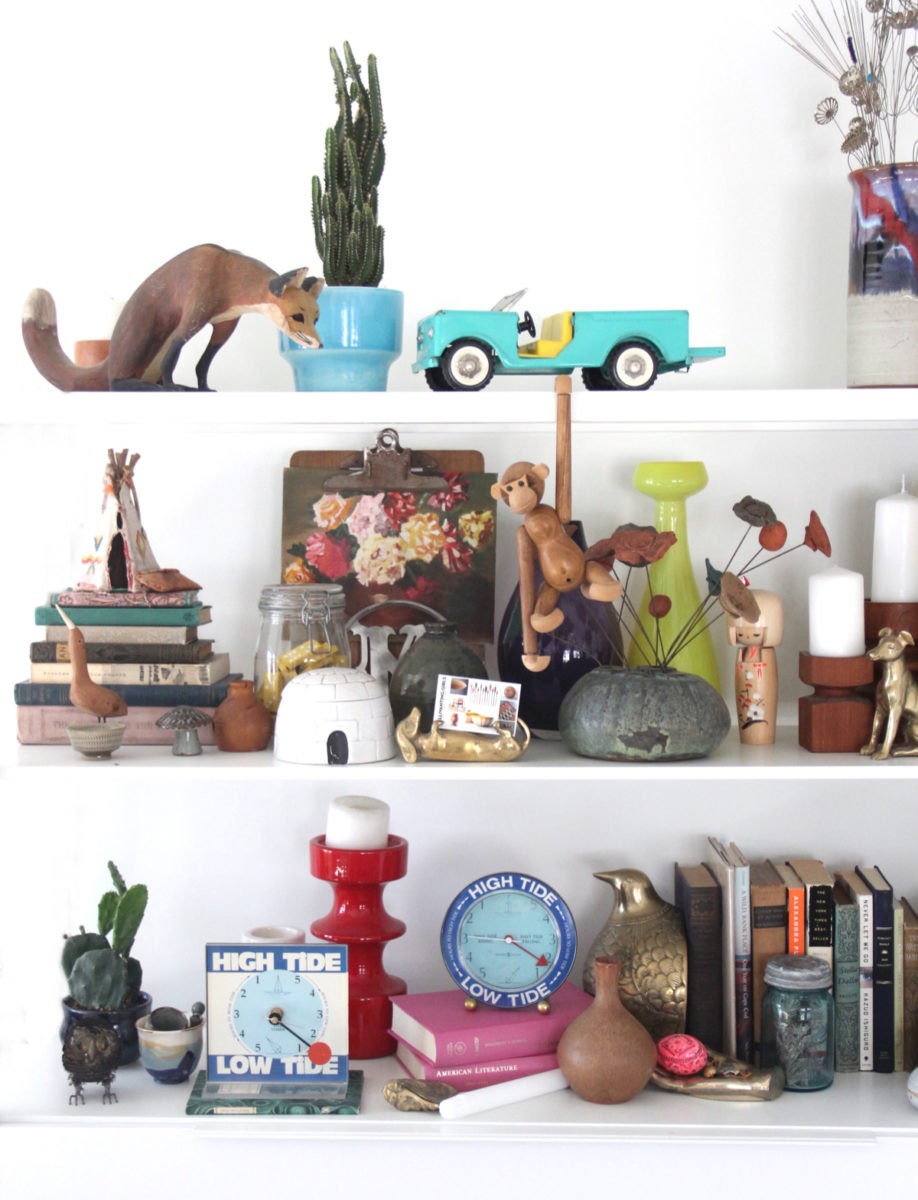 When you think about your design aesthetic, is there certain era that you're drawn to?
Probably
mid-century modern
, like everyone else, but I think it's super important not to let your space reflect just one era because then it starts to look dated. The cool lines of mid-century pieces work well with crazy, over-the-top pieces—I find that super mod-poppy
'60s and '70s vintage
is amazing for those statement makers. I'm super into the '70s right now—the brass, the velvet, and all that great stuff. The '60s and '70s are my main jam.
So what's your best haggling trick?
Honestly, I'm not the greatest haggler! I have a bunch of people that I buy from regularly, and as long as someone's asking a fair price, I'll generally pay it. I definitely know the value of things, so I won't overpay, but if someone's asking a fair price, I normally don't mind.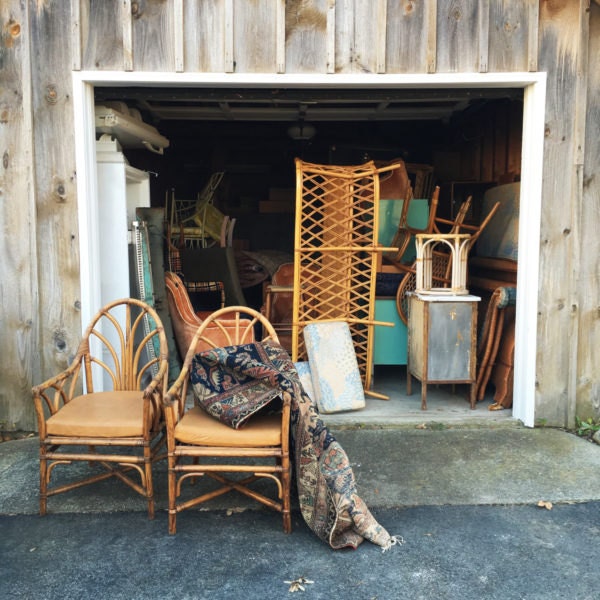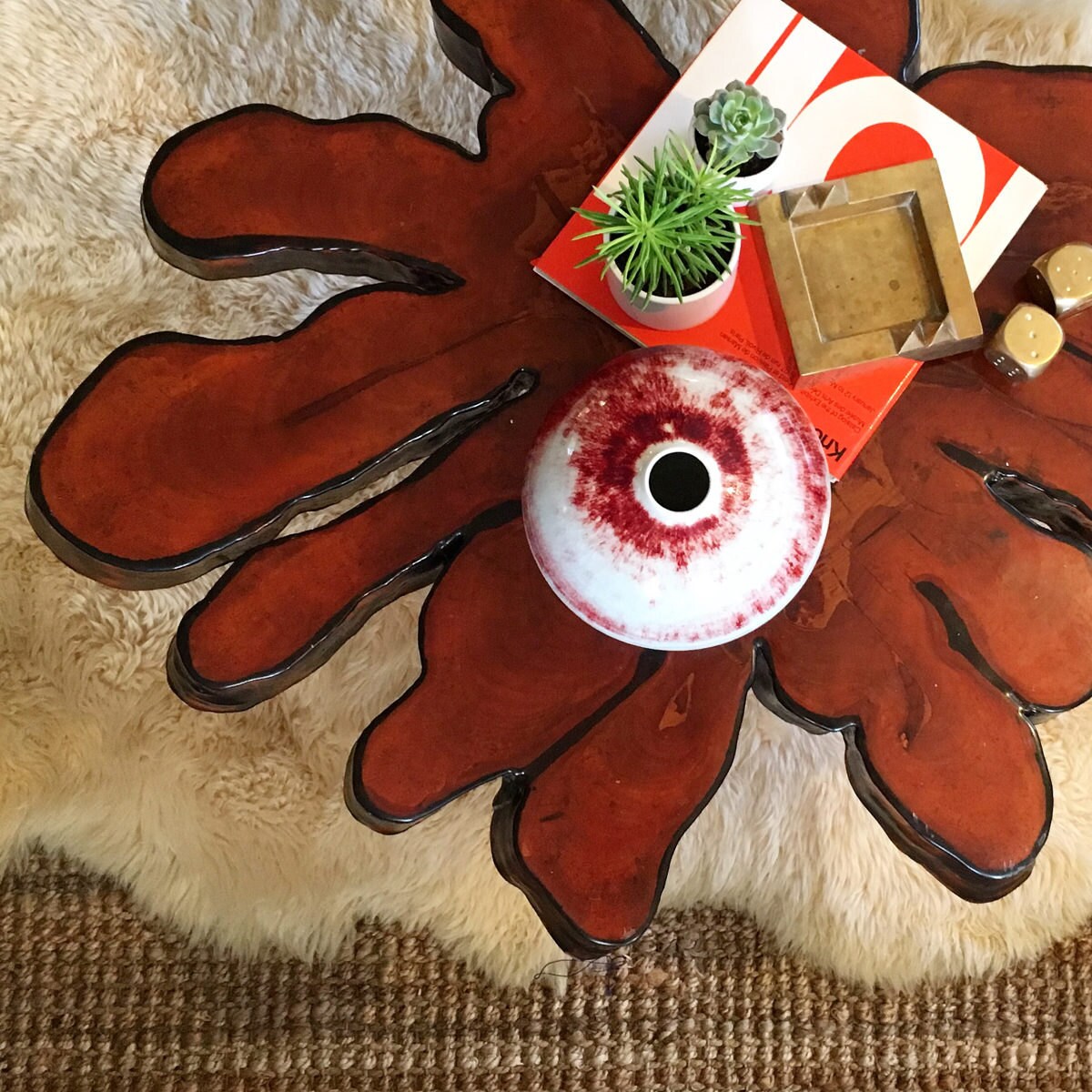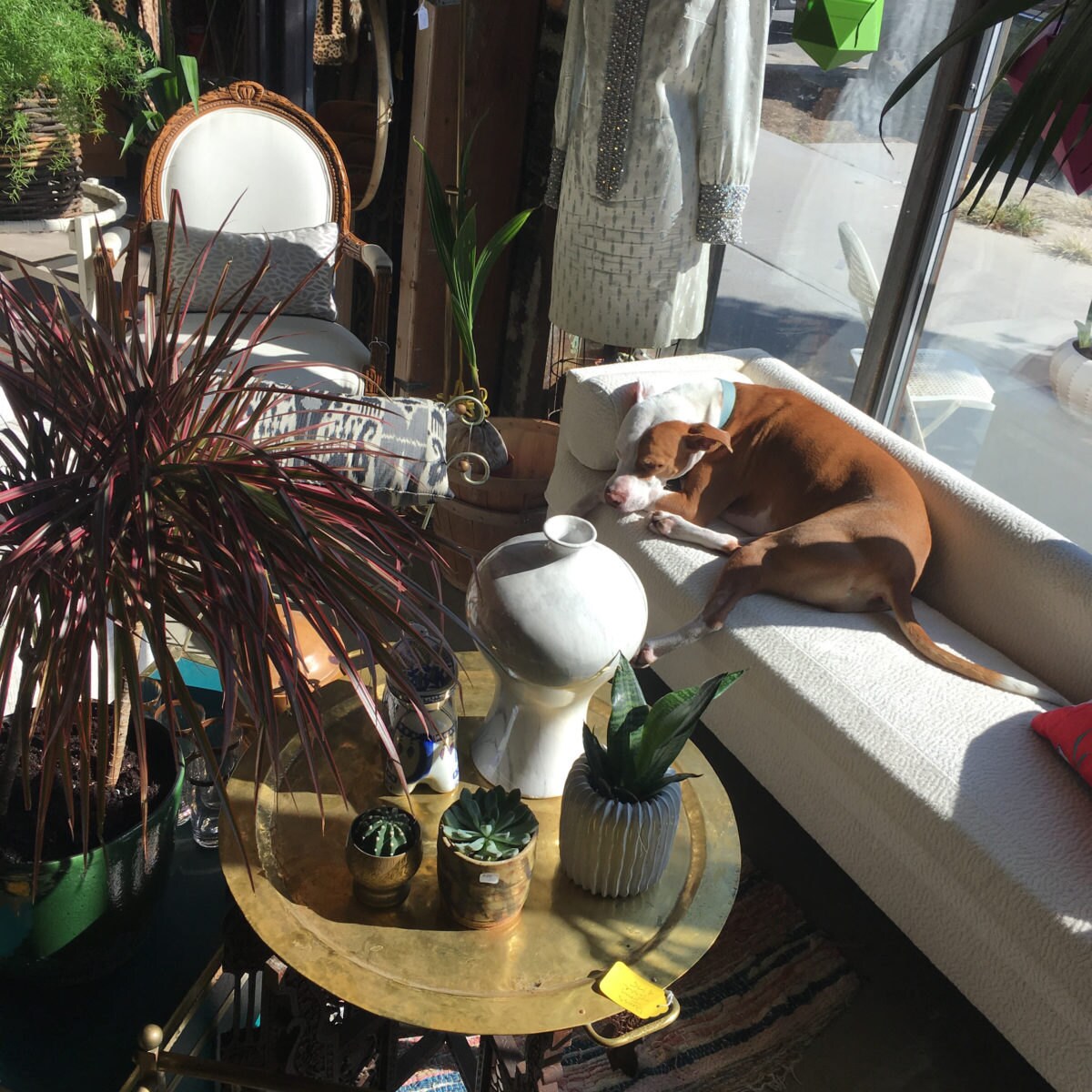 Do you ever hit a point where you feel surrounded by too much stuff?
People think I'm a hoarder because I
buy so much stuff
and they always see me with my car filled up, but I would almost call myself a minimalist. I don't keep many things at all—I couldn't even tell you how many pieces I say goodbye to in a week.
Is there any piece that you intended on selling but kept for yourself because you couldn't part with it?
Oh gosh, I have a handful. I find a lot of amazing pieces of art that I don't have enough wall space for, but I can't bring myself to sell. They're just so good. I have this whole vintage bookplate set of the moon phases, and I have this amazing vintage poster from the '60s done by a famous graphic designer that I got for, like, a dollar. I also have some really cool maps. The art is the hardest to pass along because you know that it's one of a kind. Art is what really gets me—it's the only thing I really do hoard.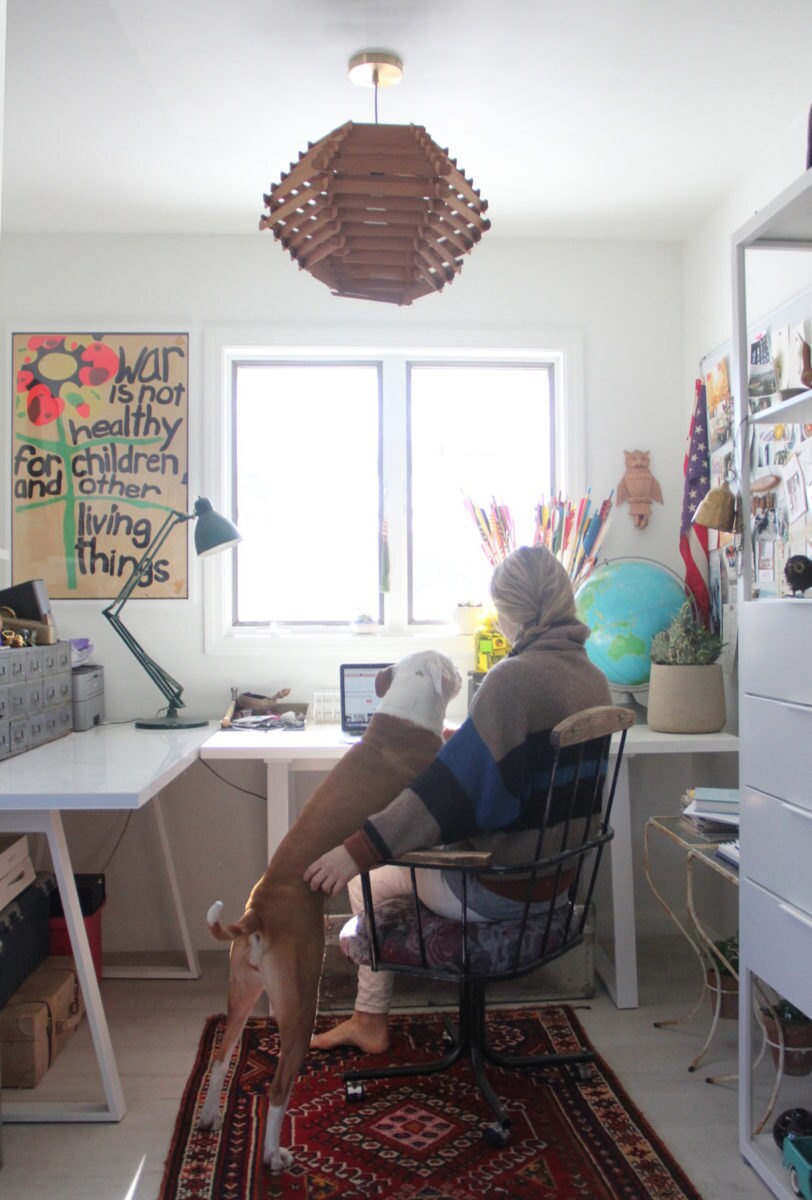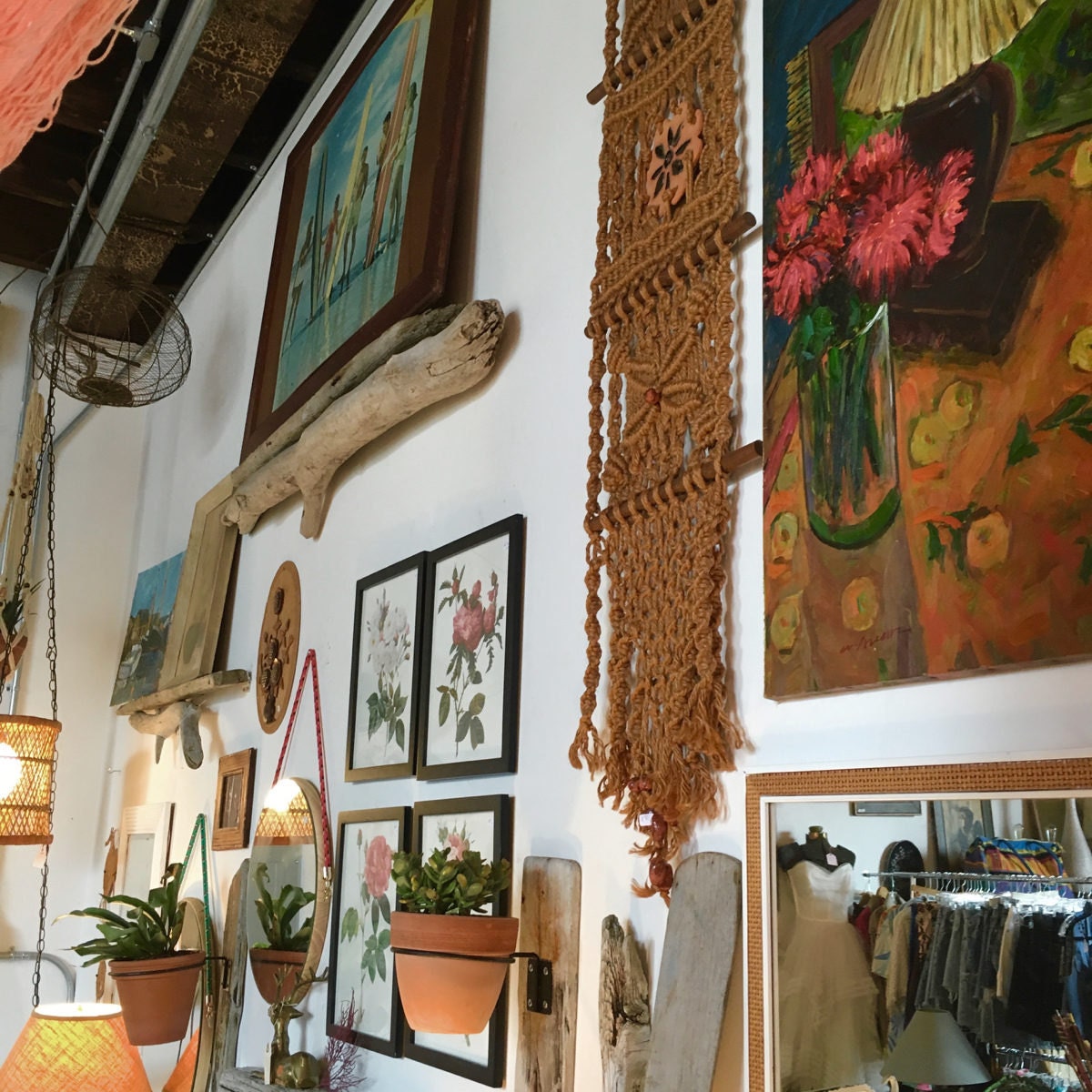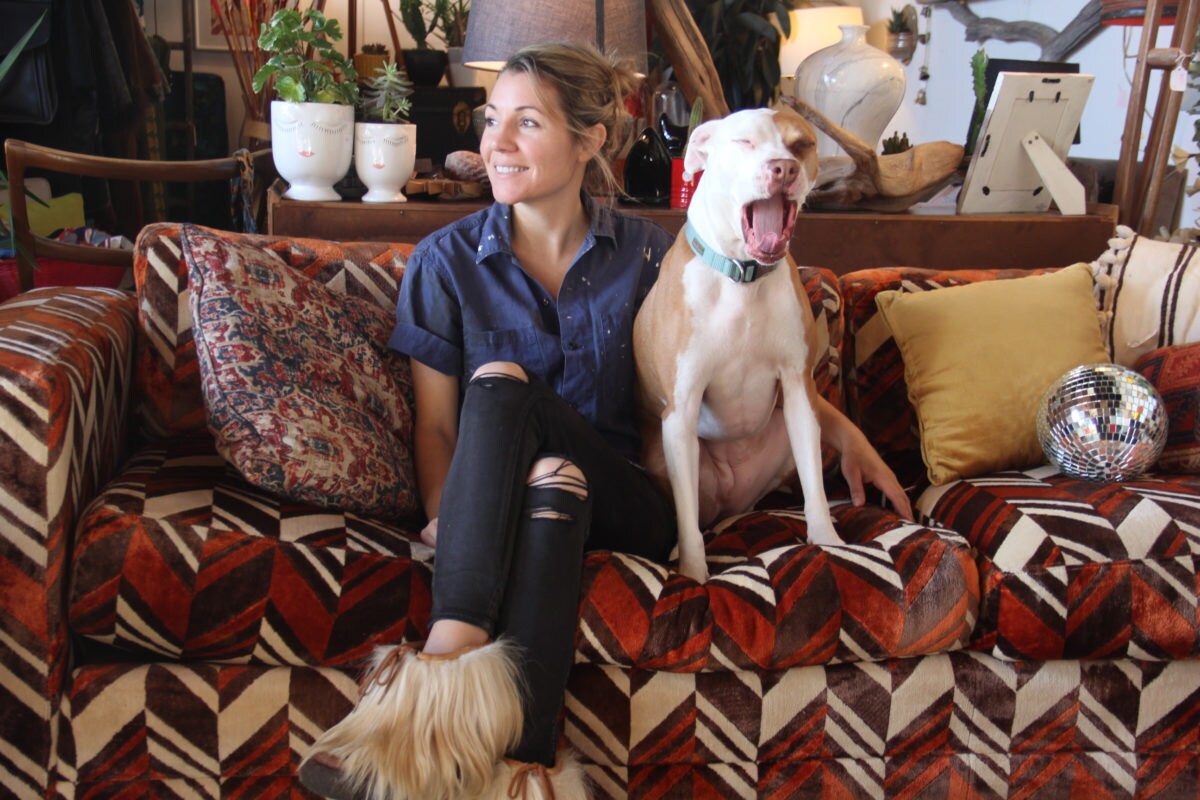 The name of your shop is perfect. How did you come up with it?
I'm always just sort of  gallivanting around—there's constantly some sort of adventure to be had. I'm carefree, and I'm very much a "yes" person. I'll be rummaging around in a scrap pile and someone will ask me, "Do you want to see this big brass pot in my truck?" And I'll be like, "Sure!" And that will lead to something else.
Is there a typical woman or style icon who you envision perusing your shop?
When I first started, I was super inspired by the interior designer
Emily Henderson
. She's kind of funky and there's a little bit of humor and whimsy in her designs. I have a
cat planter
in my shop right now, and normally I would think it was super silly or whatever, but you know what? It makes me smile. You can't be too serious about your home because that makes it stressful. Things are always changing and evolving in the design world, so you don't want to get too worked up about a coffee table when in a few years you might have a new one.
What are your goals for the future of your shop?
I have a handful of items I've found over the years that were really well designed or just super fun. It's this little stash that I've been wanting to look into putting my own spin on, and then creating a small line. This year, that's what I'm going to focus on.
Follow Gallivanting Girls on Instagram and Facebook.
Photographs courtesy of Gallivanting Girls.