April Rissell designs vintage-inspired flower crowns and hair accessories for brides who share her appreciation of bygone eras.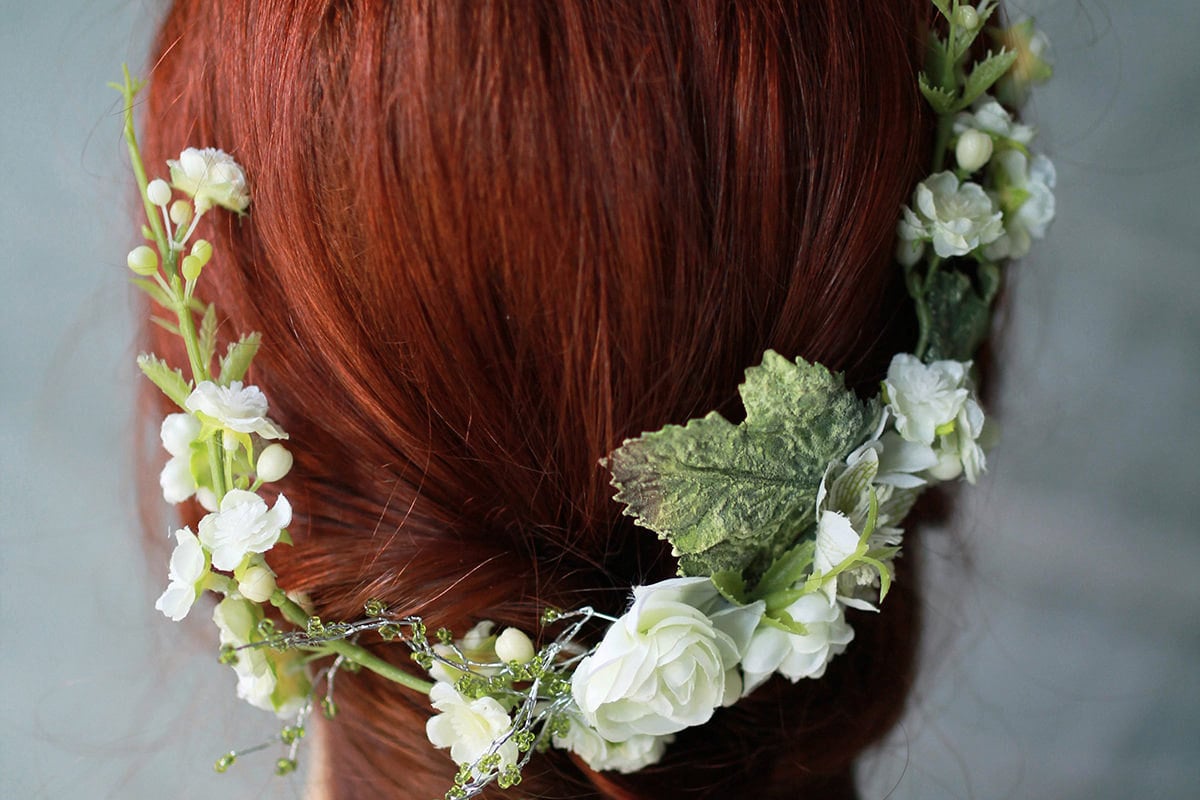 Eight years ago, April Rissell was trying to decide if she wanted to be a physicist or a violinist when she unearthed the beaded flower crown she'd made for her high school prom. Inspired by the memory, she listed some new designs on Etsy. They sold out immediately, and
Gardens of Whimsy
was born. Today, April creates handmade flower crowns, hair adornments, and bridal accessories, which range from intricate headpieces featuring antique veils to enchanting hair clips and combs. April creates all her pieces in what she calls "my little hobbit office," where she channels an ethereal, old-world aesthetic. Not surprisingly, most of April's customers are brides—if you look closely at the photos in her listings, you might see a ruffle from one of her historic wedding gowns, which she wears when she models her own work. "It makes me feel more magical," April says with a laugh. "But it's always a bit of a surprise to log onto Pinterest and see a picture of myself!"
Read on to learn more about April's biggest breakout moments, and shop the Gardens of Whimsy collection.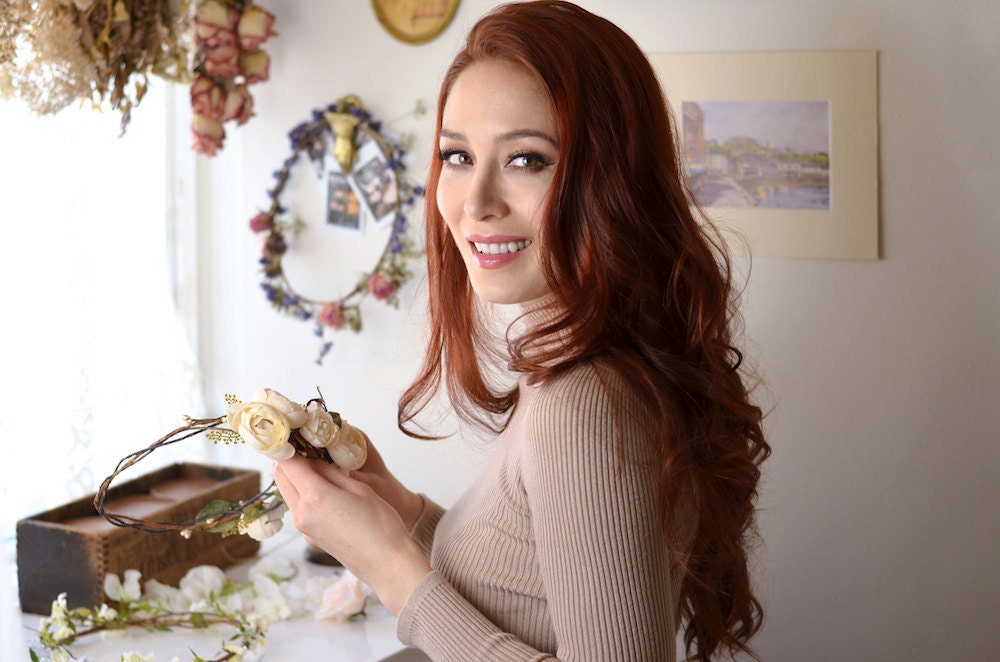 How have your designs evolved since you opened your shop?
Over time, my pieces have become much more intricate. My first passion was creating vintage-inspired gowns, so my supplies include vintage and modern flowers, ribbon, silk, and beading. Recently, I've started branching out—soon I'll be listing some pieces made with preserved ferns and flowers. My supplies are what inspire me, and whenever I travel I hunt for vintage flowers or old veils. I think about the people who first wore these flowers a hundred years ago, and that makes me excited to turn them into something new.
How have your travels around the world inspired your work?
I grew up in Japan because my dad was in the military, and I found a lot of vintage flowers while I was there. Those really influenced the first few pieces I made. Later, I went on a couple of trips to Scotland and Ireland, which made a huge impact on me—the wilderness there is so overwhelmingly beautiful, with all the fog and mist. I want to channel that and have a touch of wildness in my work.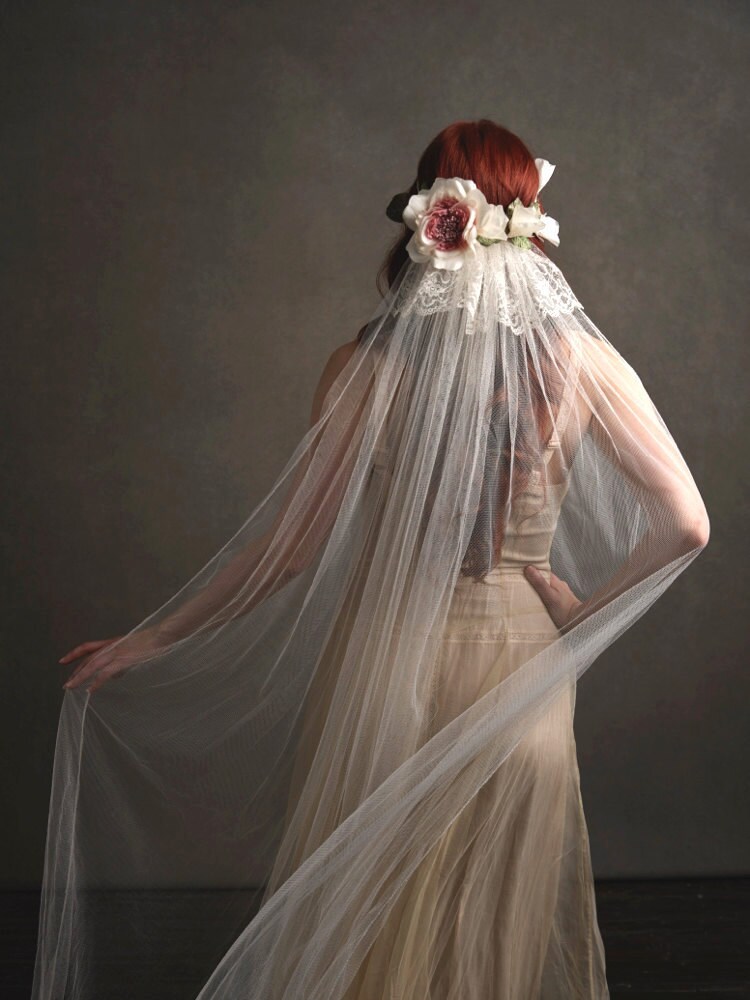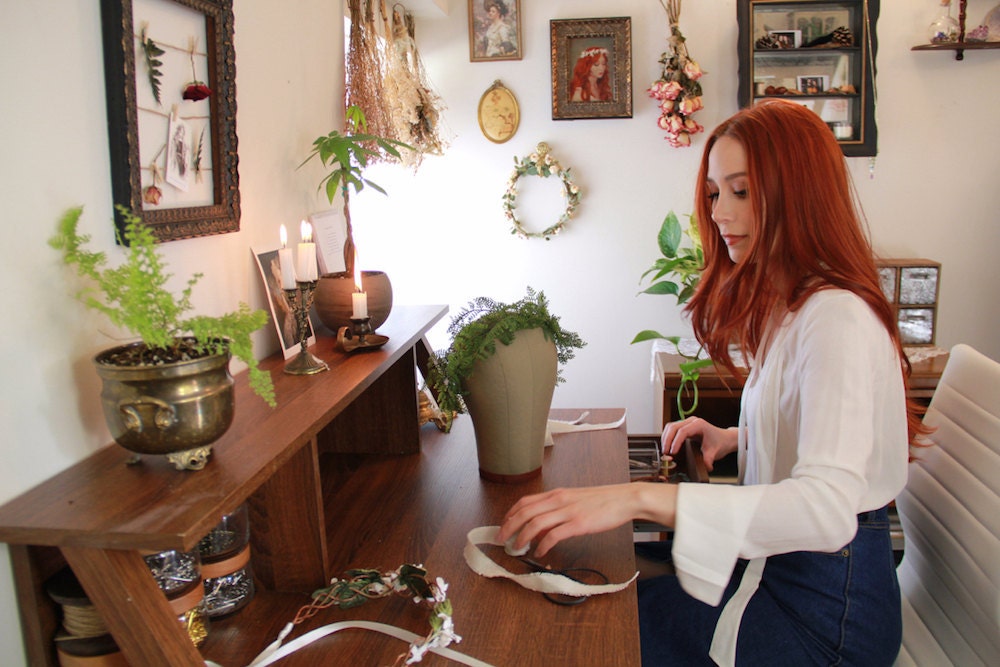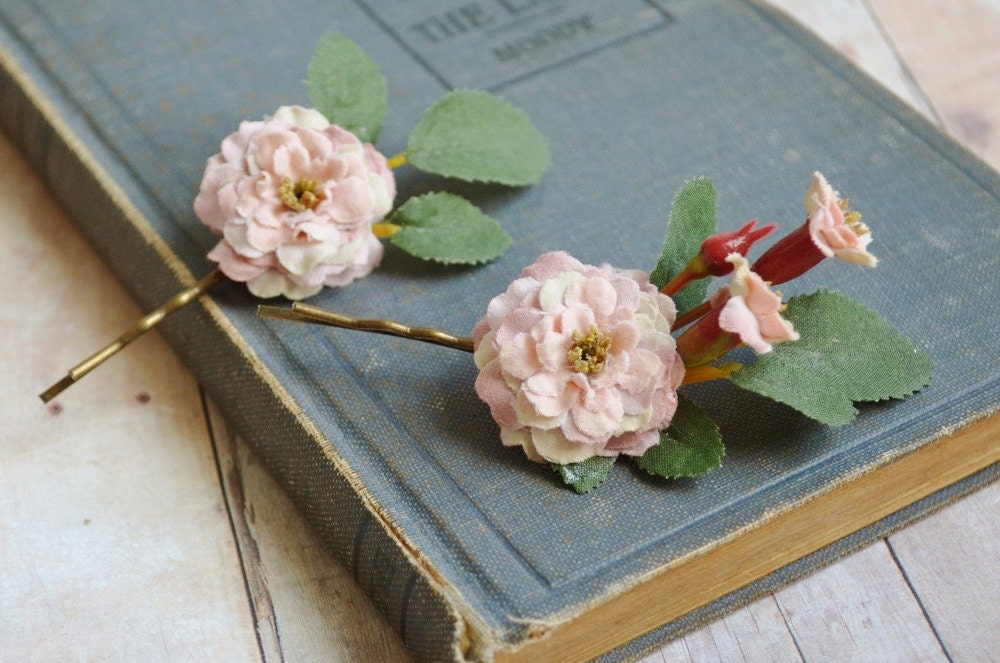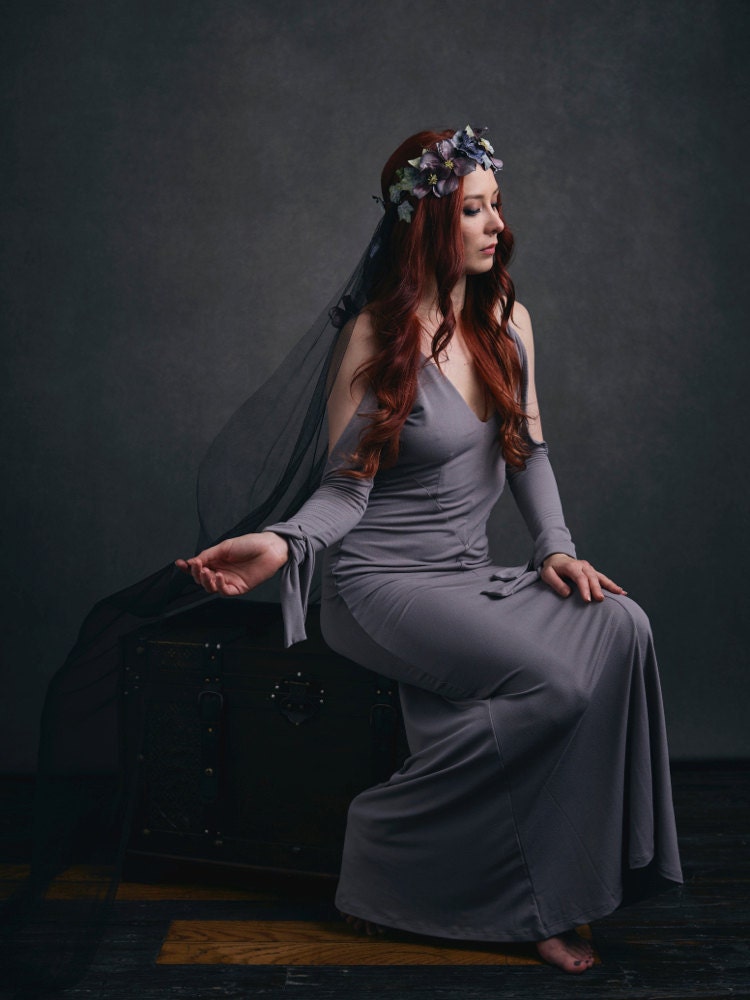 Do you have a most popular design?
The
Diana headpiece
 was one of the first designs I came up with, and it's been my number one bestseller for the past eight years. I'll make multiple versions of it with different flowers or colors, and I think it looks good on hair of any length. It's also something you could easily put on top of a veil.
How do you want brides to feel when wearing a Gardens of Whimsy headpiece?
I feel honored when a bride chooses to wear something I made with my own hands. I want her to open the package, put on her crown, and feel like a beautiful goddess or a woodland nymph! That's when you look the most beautiful: when you feel good and shine from within.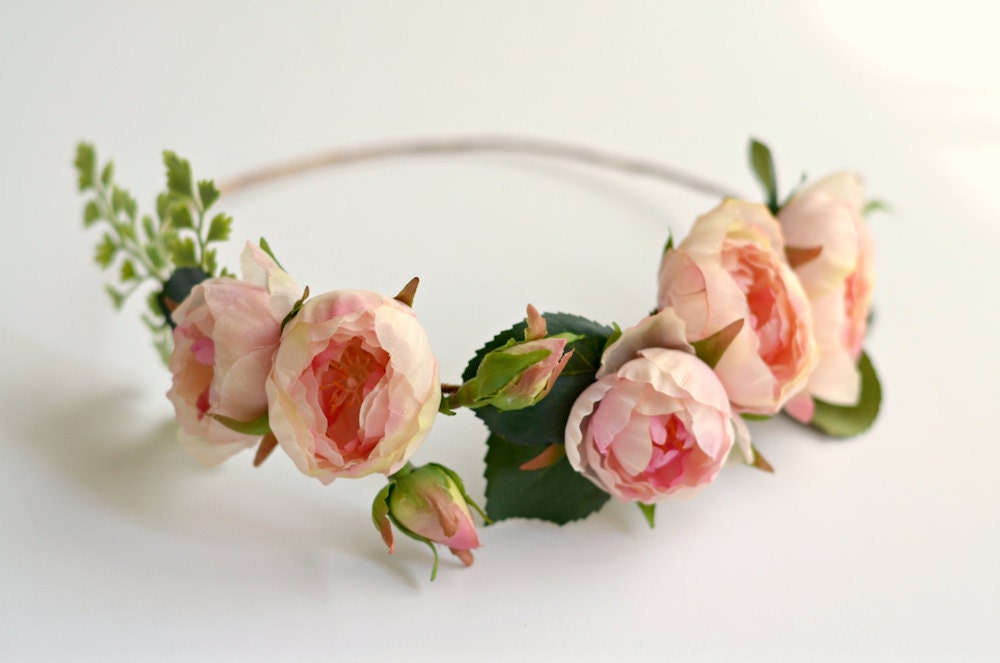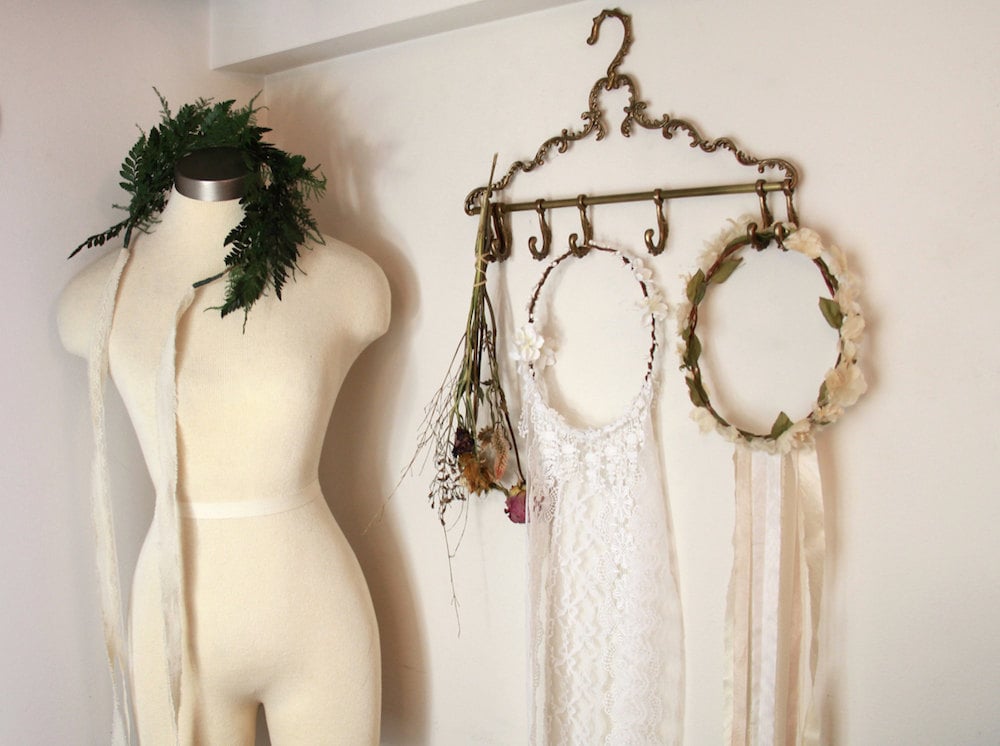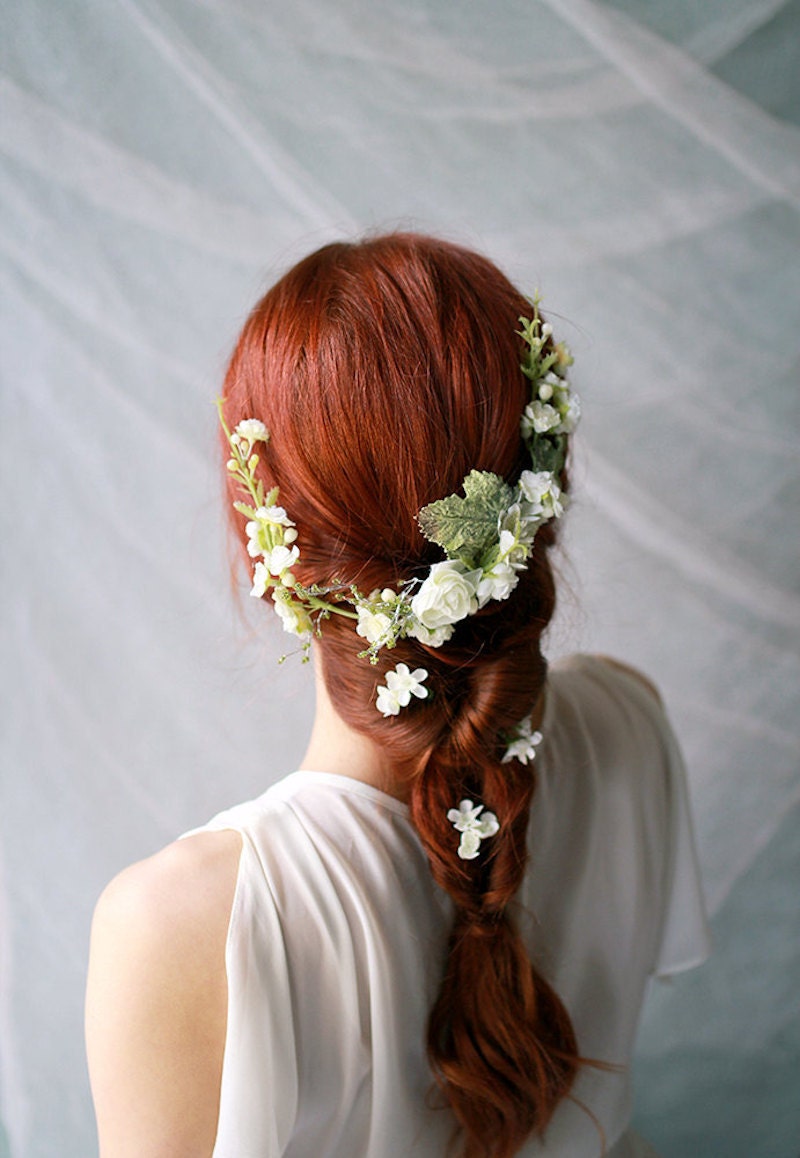 Have there been any breakout moments for your business?
A few years ago, I was thrilled when some of my customers wore my crowns to Sean Parker's Lord of the Rings-themed wedding—the photos were featured in
Vanity Fair
. I've also been fortunate enough to collaborate with bridal designer
Elizabeth Fillmore
, and I made a line of crowns exclusively for her gowns. But the most exciting moments for me have been over the last few years, as my friends have gotten married. I make custom crowns for them as gifts, and I just love seeing them get married in my headpieces. It makes me feel like I'm doing something right.
What are your tips for styling a headpiece with a wedding dress?
I try to make a mix of simple and elaborate headpieces; the elaborate pieces go well with simple, modern-looking gowns, while the simple crowns pair best with over-the-top dresses. When it comes to choosing a headpiece, I think it can be nice to push the envelope and get something that's slightly bold, but still feels like "you." A bold headpiece makes a bride feel confident.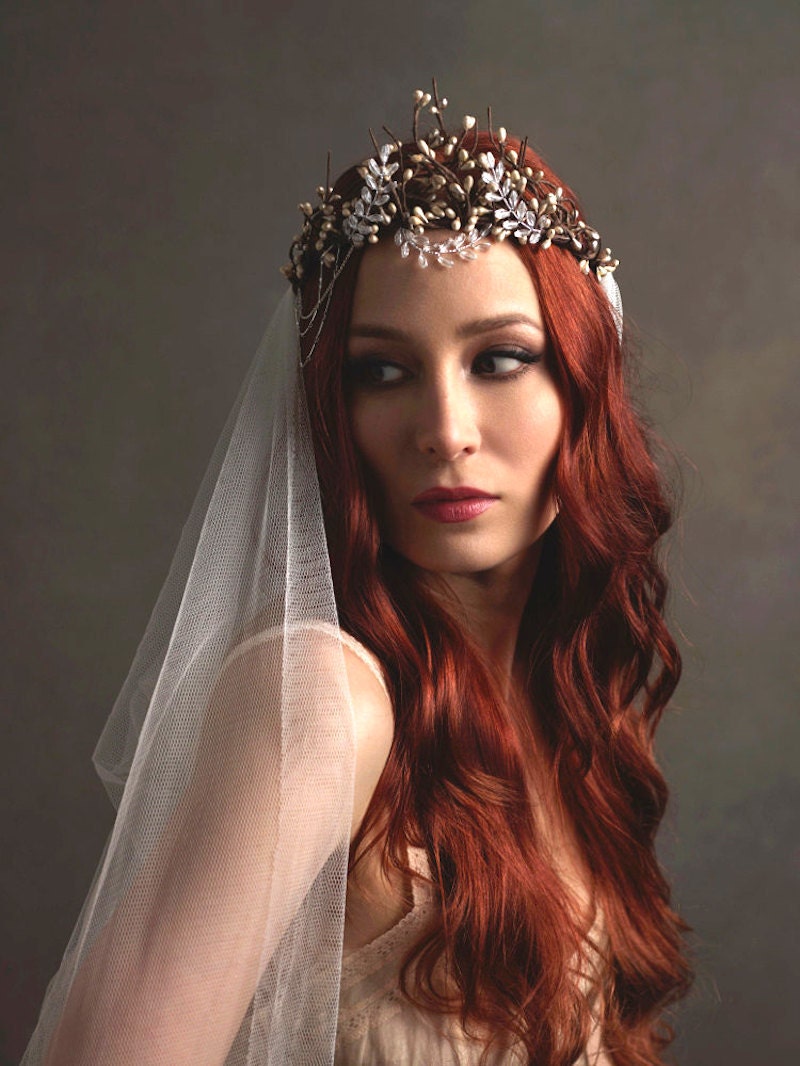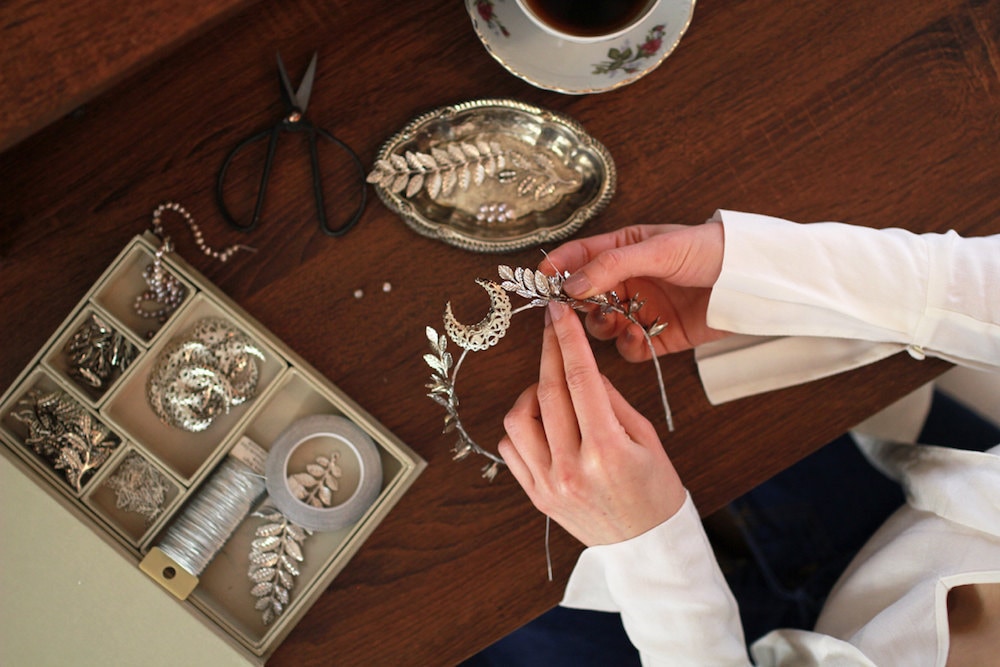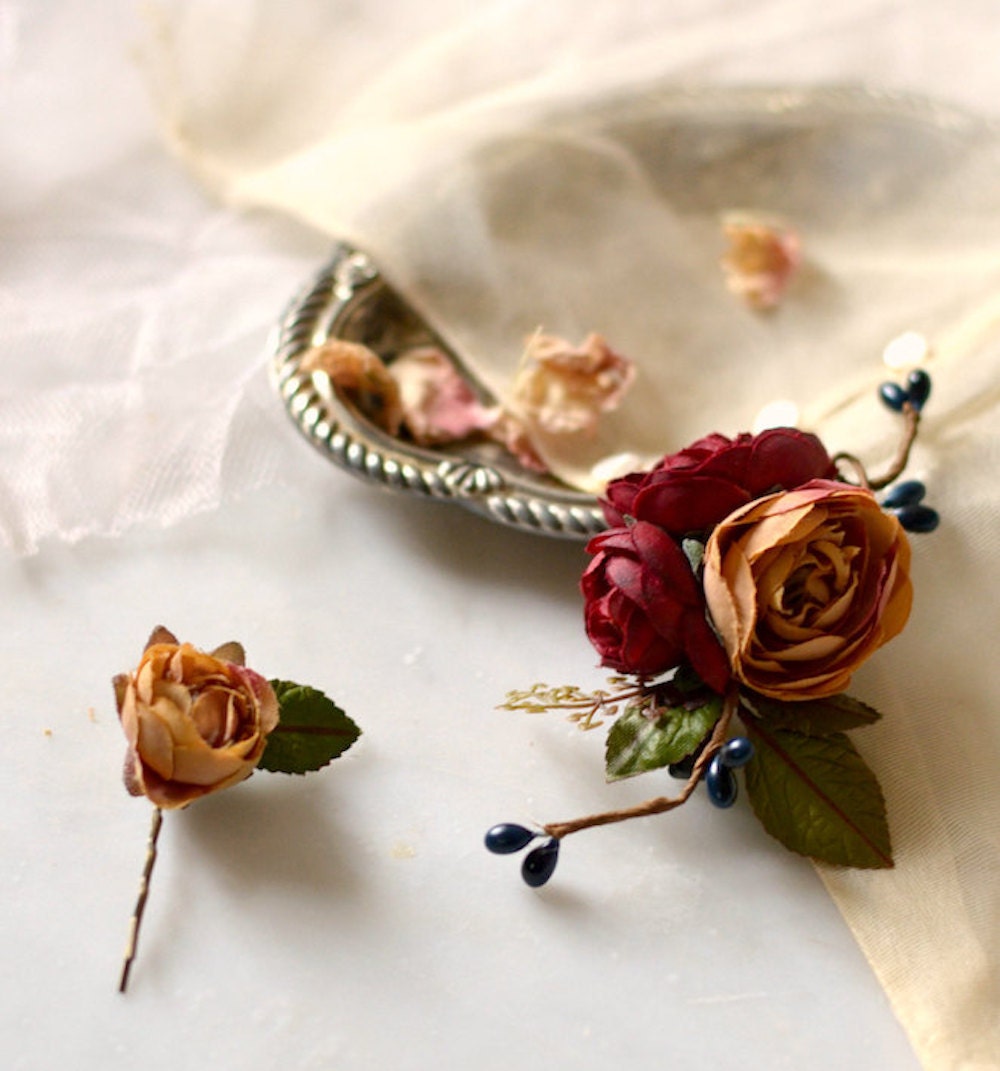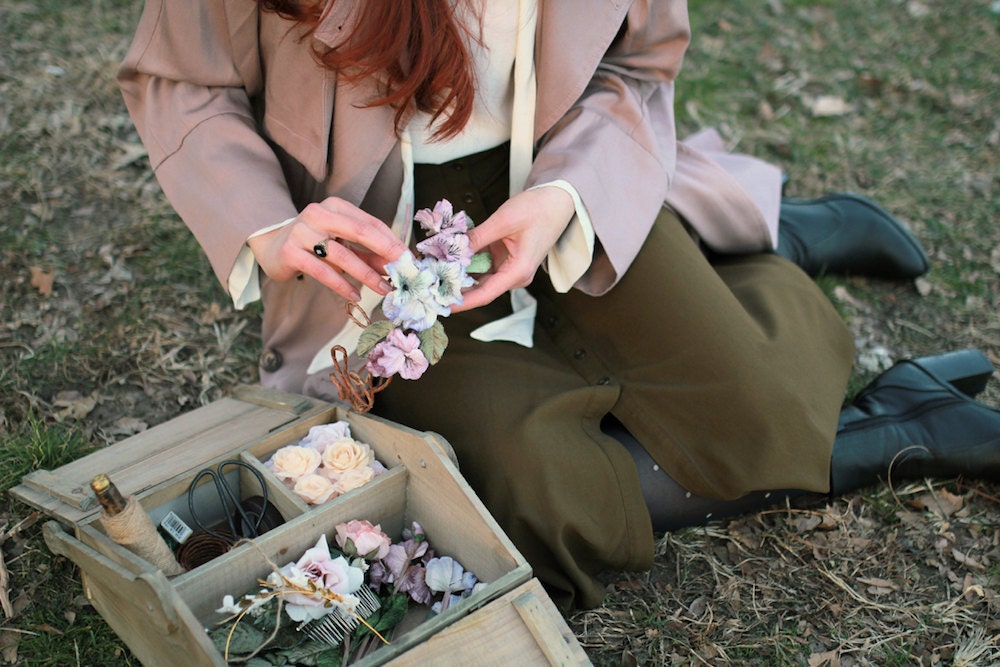 How has selling your work on Etsy impacted your creative life?
Etsy has given me the utmost freedom as a woman, especially as a young woman. It's hard work and there are rough patches, but I can't imagine any other life path. It's wonderful to be able to support myself, run my own business, and travel when I want to. I absolutely love it.
What's your relationship like with your customers?
I really enjoy when my customers send me photos wearing my headpieces. I work from home, and sometimes it seems like I'm just sitting there making things day after day. But when I get that connection with a customer, it reminds me why I do what I do. One thing that really touched me was when a bride wrote to me and said that she planned to give her headpiece to her daughter when she got married. That keeps the whole cycle going. I get excited about finding an 80-year-old box of flowers and turning it into something new. And maybe 20 years from now, a bride's daughter will wear one of my crowns.
Follow Gardens of Whimsy on Instagram, Facebook, and Pinterest.
Photographs courtesy of Gardens of Whimsy.