by Sharon Steel
Designer Katerina Gray encourages kids to develop a unique personal style at a young age with her line of whimsical, creative jewelry.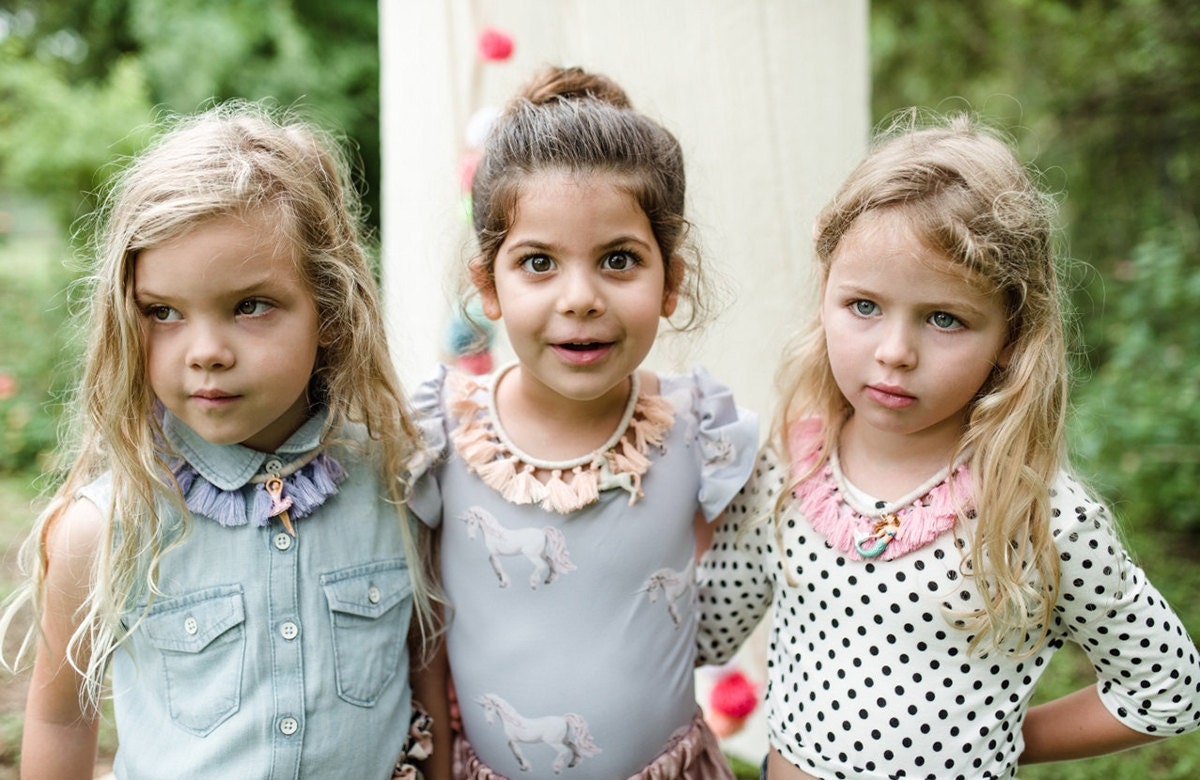 You could say a passion for jewelry runs in Katerina Gray's family. As a kid, Kat spent her days playing with bits of silver and gold that fell from her grandfather's jewelry workbench. Those early experiments inspired Kat to earn a degree in jewelry arts, where she learned everything from soldering to setting diamonds. After stints in advertising and working as a personal stylist for Anthropologie, however, Kat realized she wasn't attracted to designing fine jewelry. Confused, she took a step back and asked herself, "What do you love to create?" Not long after, Kat realized that she couldn't find accessories for her daughter that also appealed to her sense of style as a parent. "I was looking for something that would trigger a sense of nostalgia and make me wish I'd had something similar when I was a little girl," Kat says. In January 2016, she launched children's jewelry line
Gemma and Filo
, and her signature designs quickly emerged: necklaces made with colorful tassels and fanciful charms, featuring an unexpected mix of materials like pearls, leather, and vintage crystals. "I'm drawing on all my past experiences to create this fun, creative world for children," Kat explains. "I am my own customer — a mom who appreciates handmade, stylish accessories for her kids."
Read more to learn about Kat's girl-power design perspective and her styling suggestions for the holiday season, then shop the Gemma and Filo collection.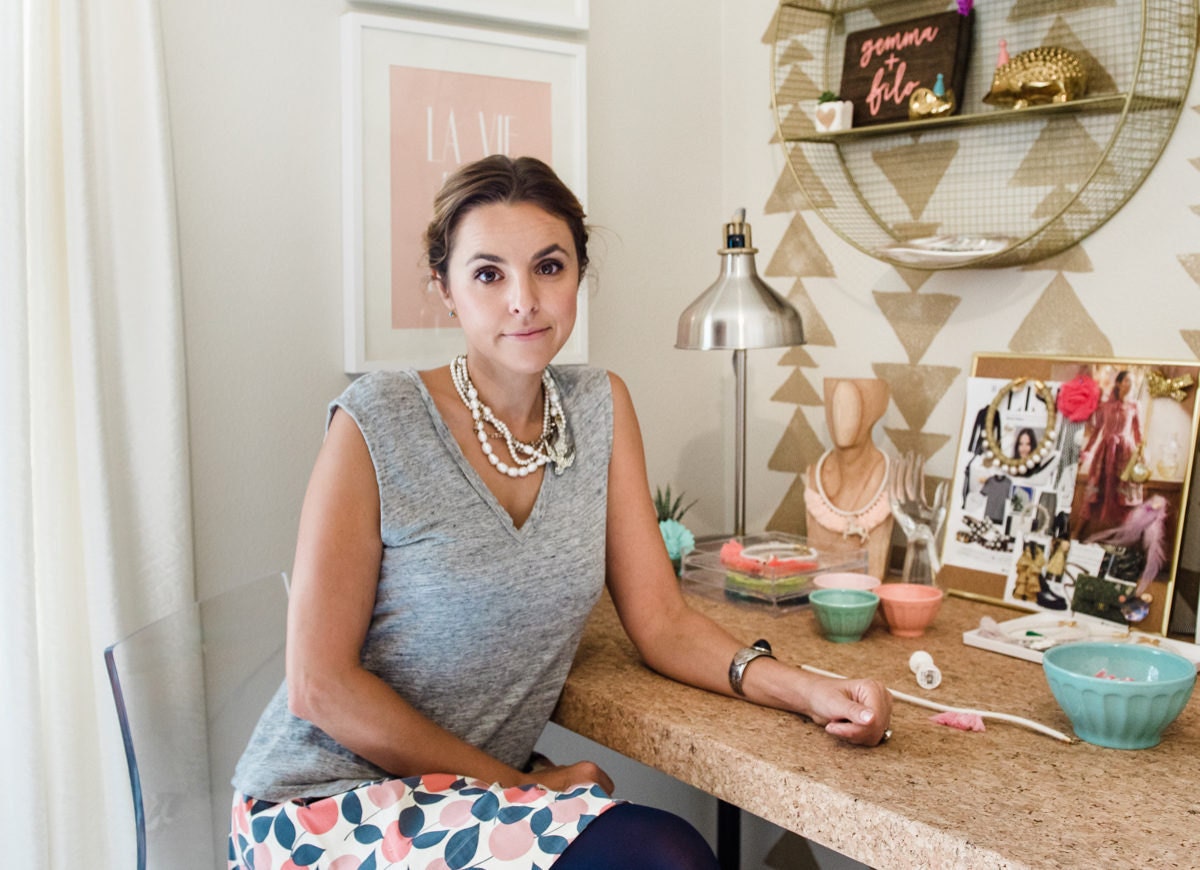 How has selling your jewelry on Etsy influenced your work and your creative process?
When I started Gemma and Filo, as soon as I started listing pieces, people began sending me messages asking for different options. Like,
instead of a unicorn charm on a peach tassel
, they wanted it on coral, or a mermaid charm on pink instead of purple. A lightbulb went off in my head and I was like,
I have to make all of my pieces custom and offer a build-your-own-necklace experience.
 You pick the colors, you pick the charms, you pick the clasp, and you end up with a totally custom piece for your child. People immediately responded to the ability to be part of the creative process.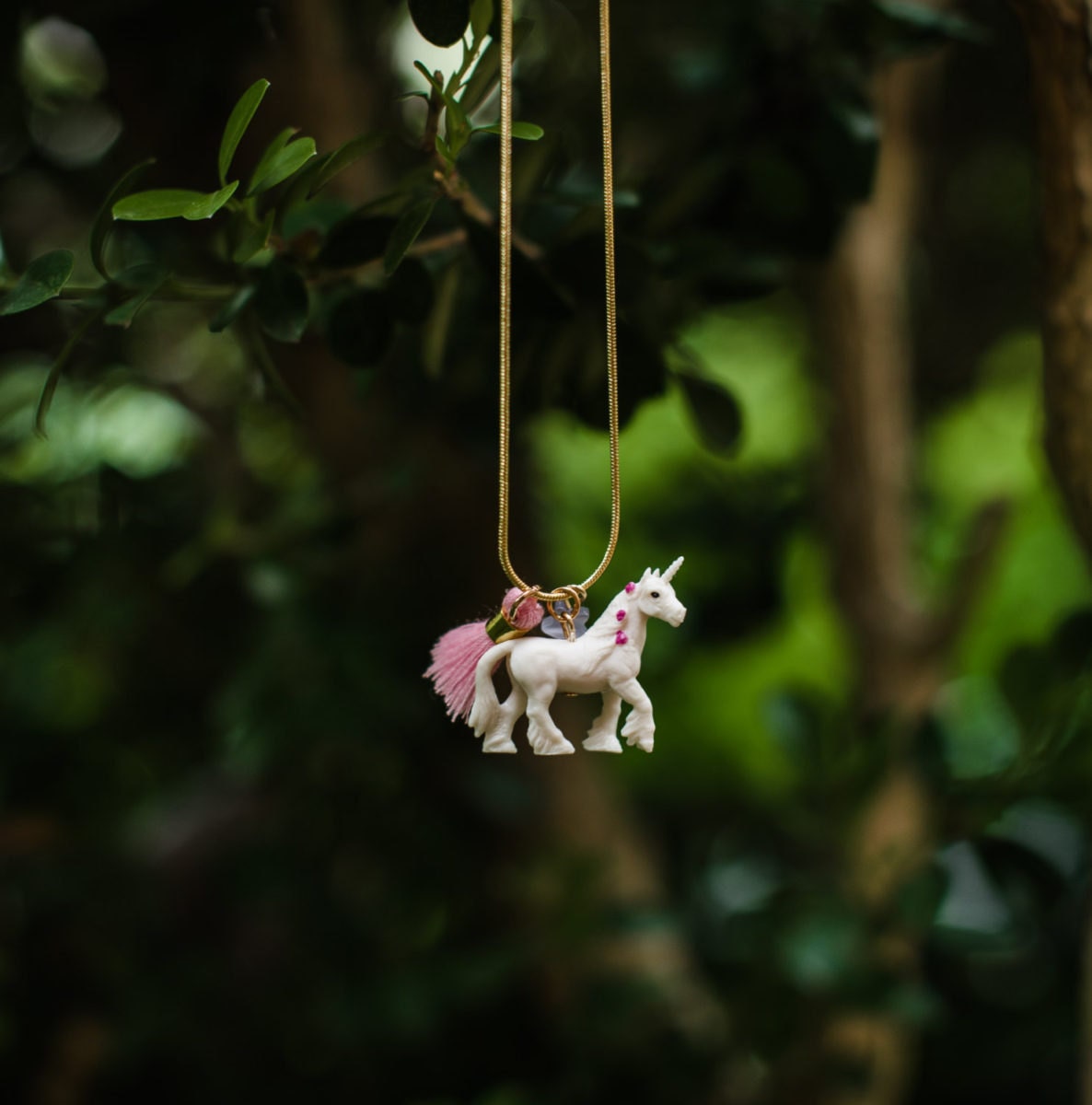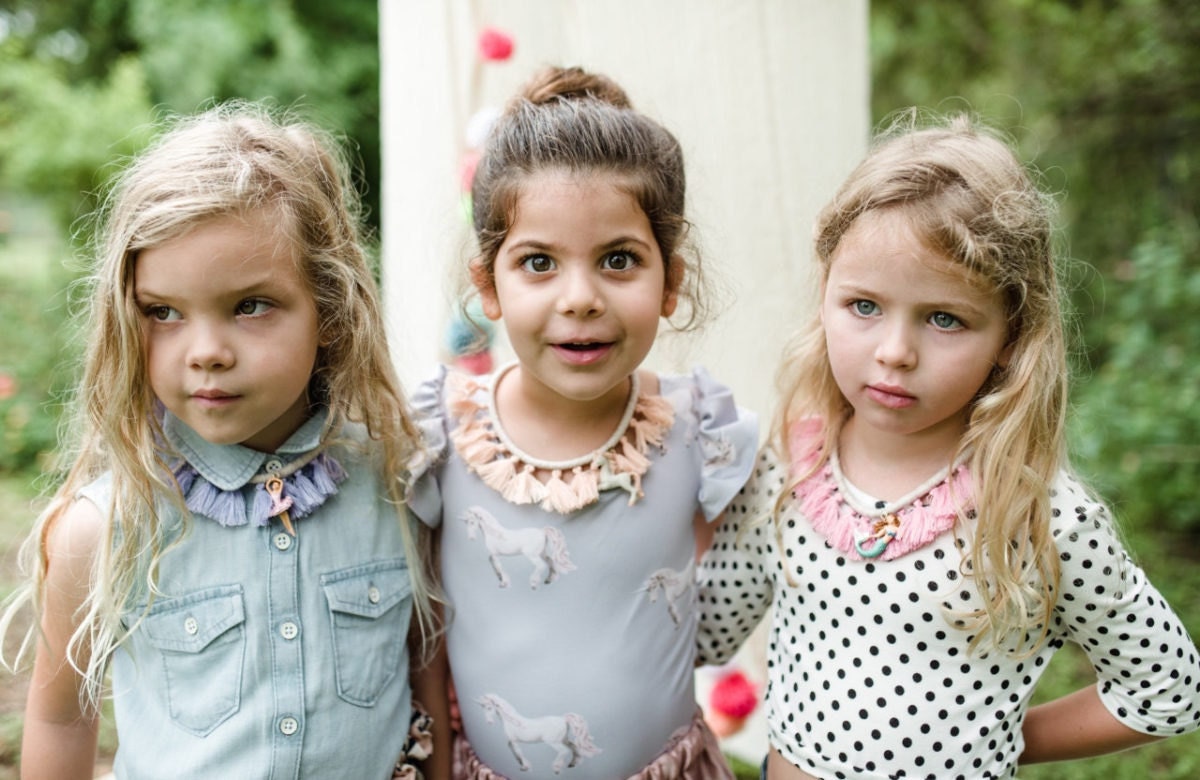 Do you work on Gemma and Filo full time? What's your workspace like?
I do! I'm a stay-at-home mom, so my work happens at naptime and when my kids go to bed. I work late at night, and then I get up and be a mom. I think what I do is very similar to what the rest of the creative mom entrepreneurs are doing: When you can work, you work. It allows us to create and be better moms in the end, because we also get to do this thing that we love. I can't imagine getting up and not doing this every day.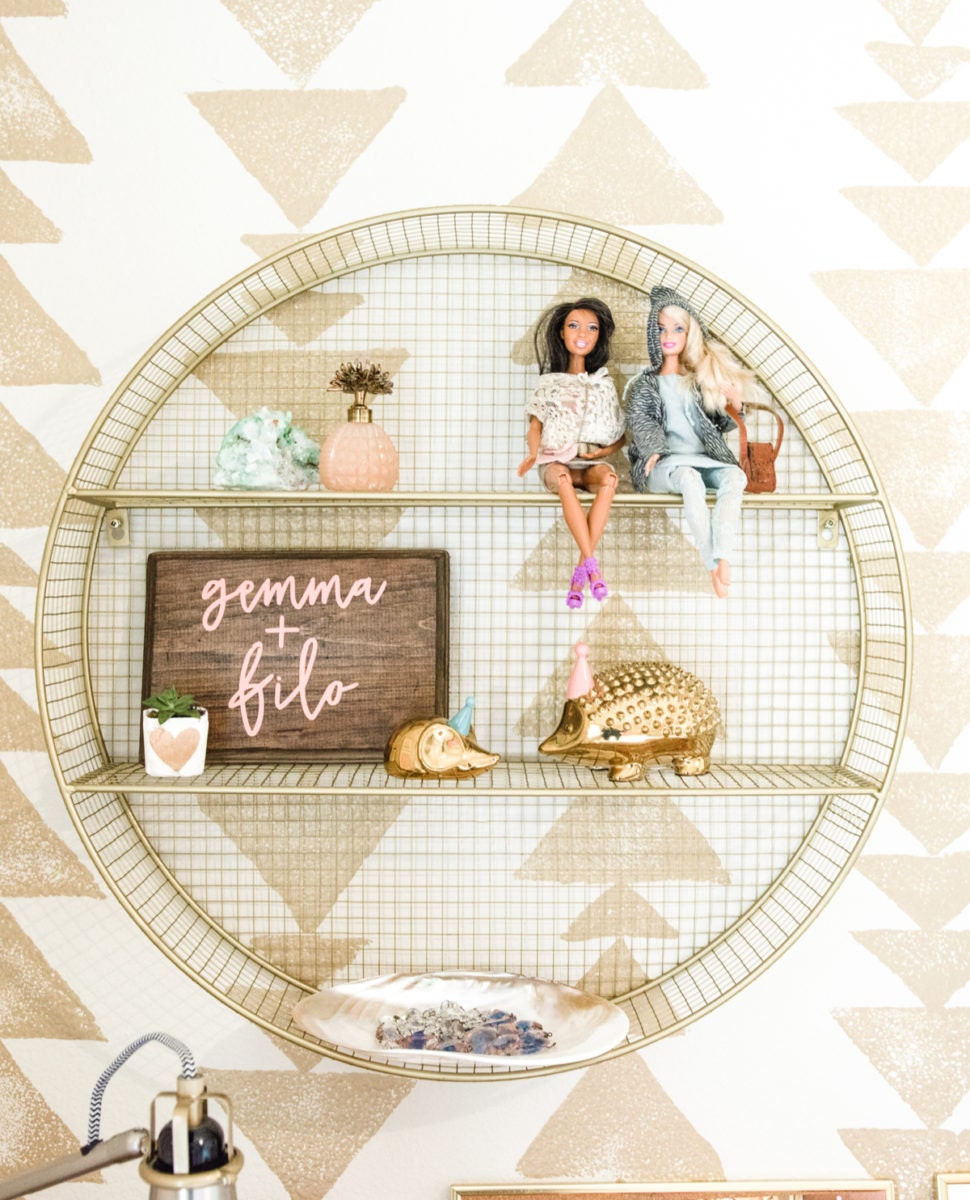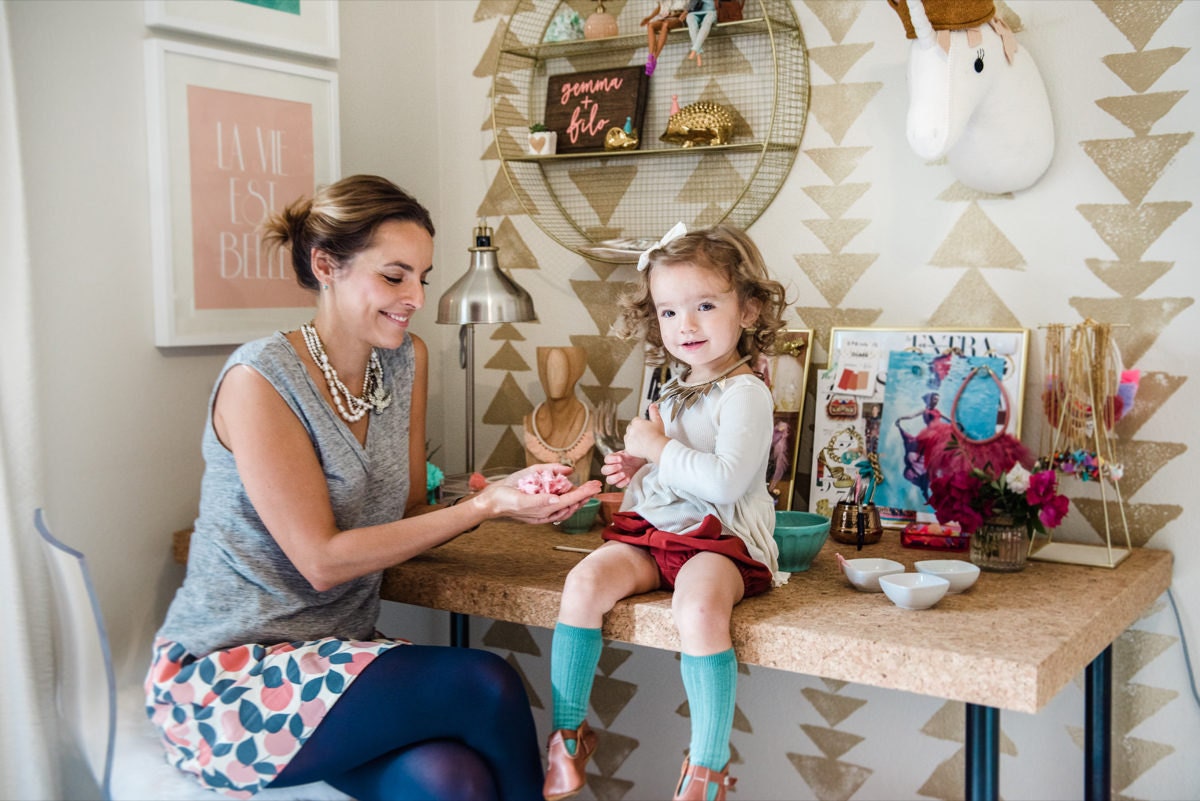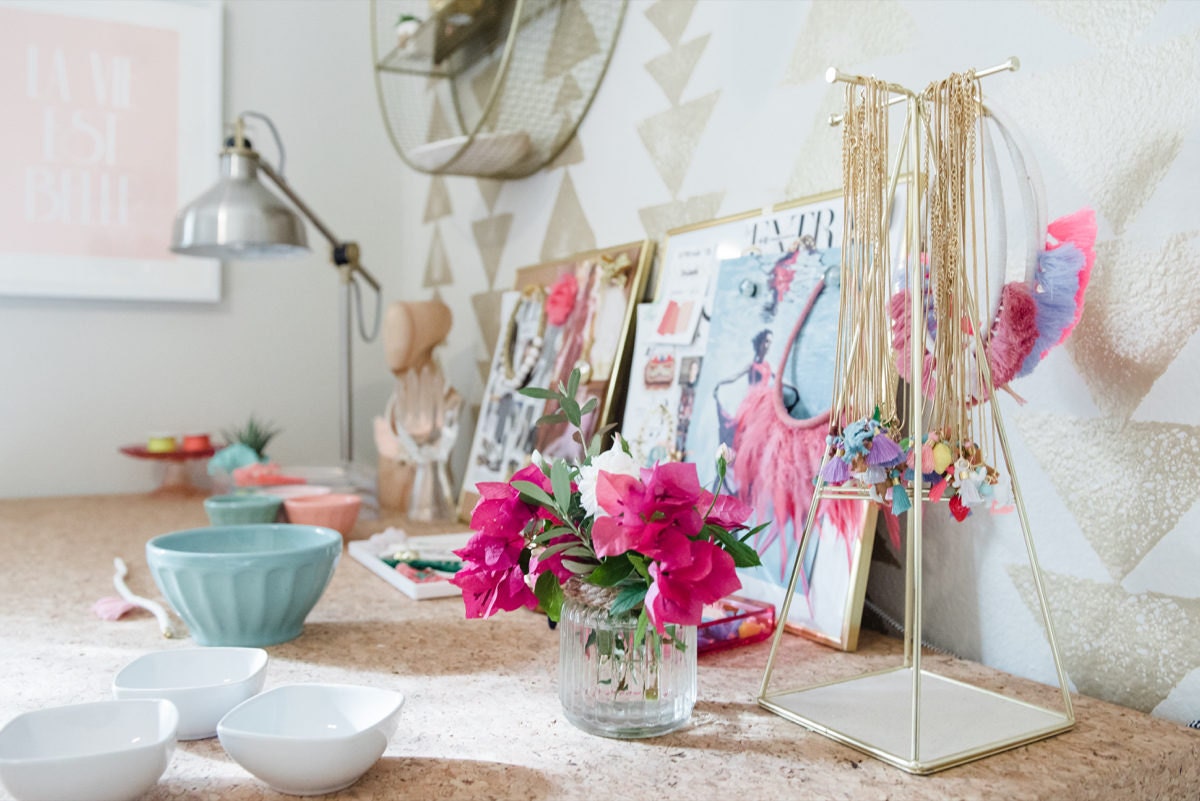 You have a two-year-old daughter. How does she inspire your designs?
I love the idea of girls developing a unique personal style at a young age. I want my daughter to grow up knowing that it's okay not to wear what everyone else is wearing. I love that I'm able to give her the experience of growing up around this. Even my three-year-old son tells me, "It's okay for boys to wear necklaces, too!" I'm like, "Yes, dude! You're so right!" That's why I have one unisex style available now, with plans to add more.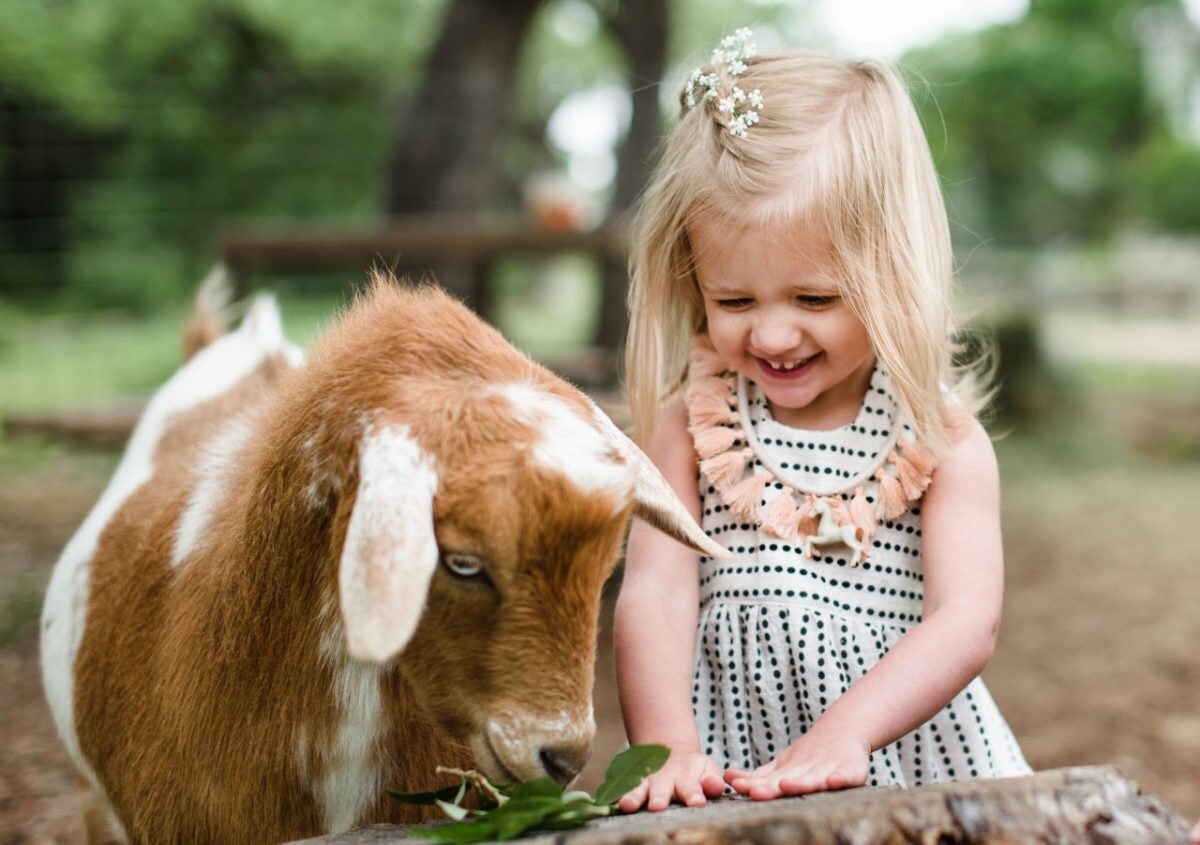 Many women have fond memories of rooting through their mom's jewelry box and playing dress-up as young girls. Do you ever hear from moms who wind up borrowing their daughters' Gemma and Filo jewelry?
Yes! That's what always plays in the back of my mind: I want to create jewelry for girls that their moms will want to steal and wear. That's why I design the pearl necklaces with a magnet clasp, so the girls can put it on themselves, but it still fits moms like a choker. I also offer the gold and silver tassel bib necklaces in two lengths, because moms would ask me if I could make them longer so they could buy one for themselves and one for their daughter.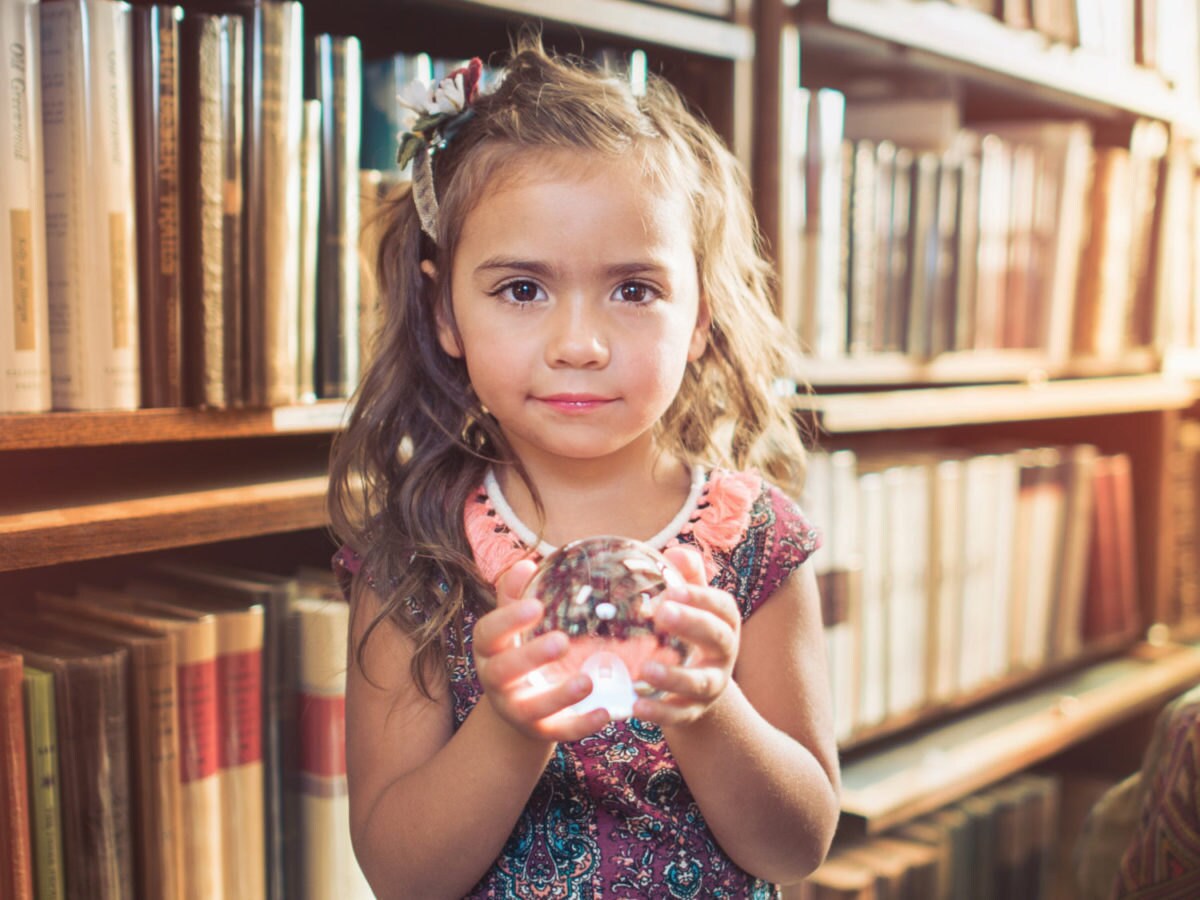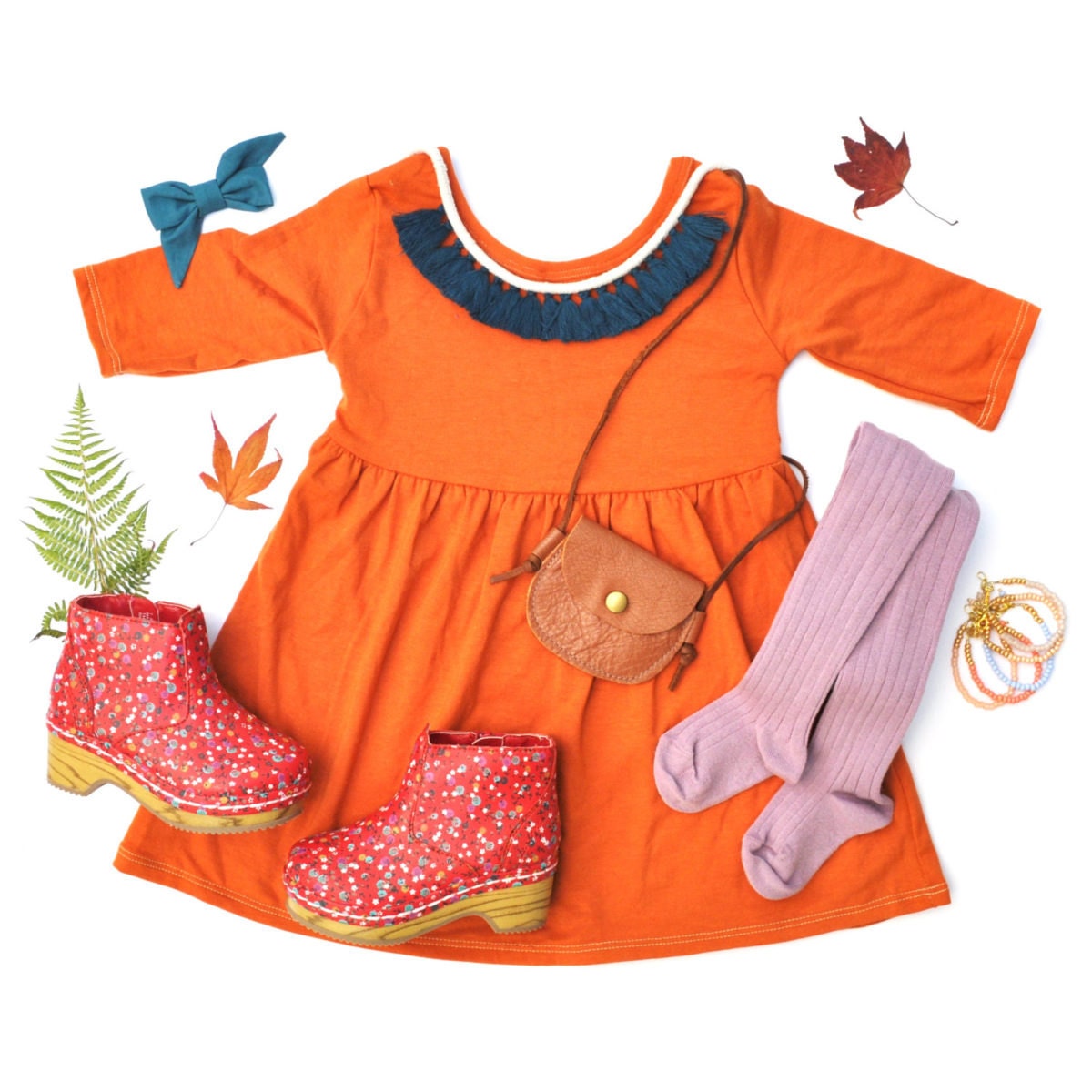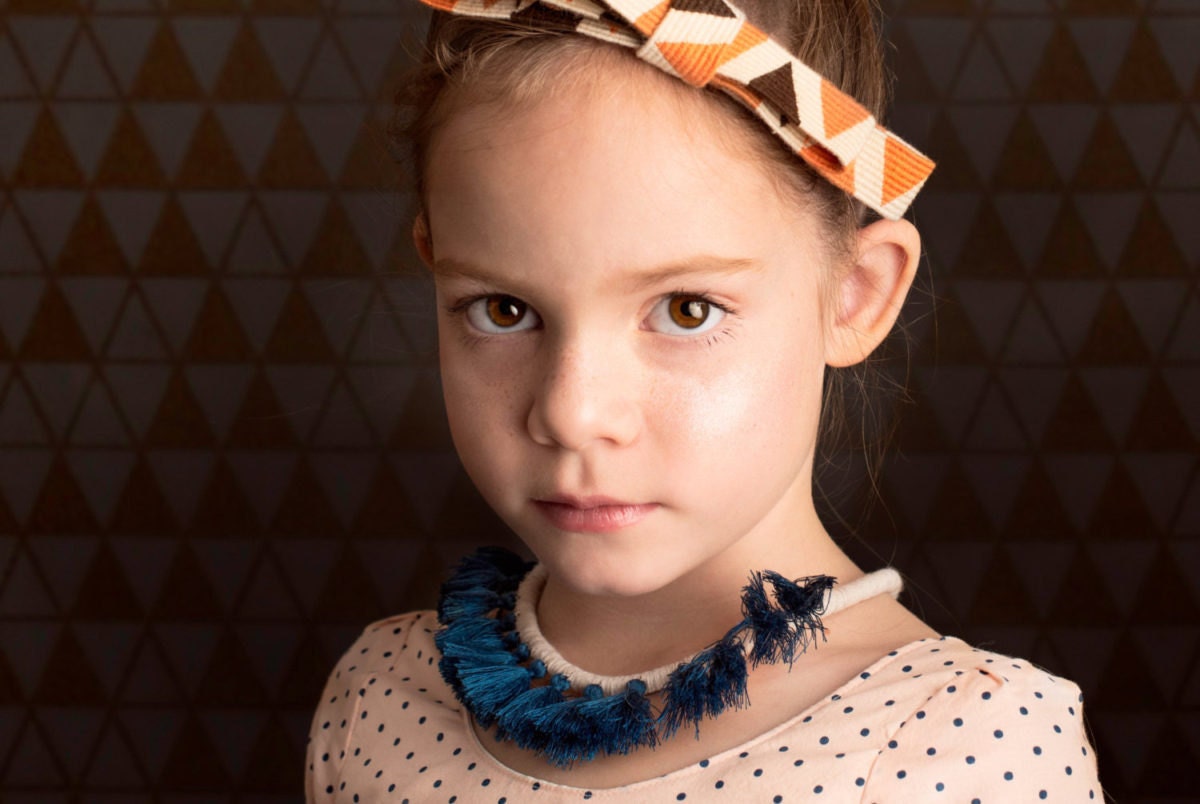 How would you recommend styling a piece of Gemma and Filo jewelry for the holiday season?
I love red for little girls during the holidays — they can pull it off! And big bows are another great way of making a statement. 
My gold leather leaf necklace
 is one of my favorite pieces this holiday season too, and I think moms will definitely be asking their daughters if they can borrow that one.
What's next on the horizon for your shop?
The tassel necklaces and the charm necklaces
are our most popular items, so I'll always have those in stock; expanding the color and the charm options is my number one goal for the next year. For the holidays, I'm doing a polar bear, a penguin, and a snowflake charm. I also have new spring tassel colors coming out in January, and limited-edition tassel necklaces dip-dyed in an ombré effect for Valentine's Day. Ultimately, I'm thinking about what a girl would like in her little jewelry box. I want girls to appreciate handmade things made with love and care. I want them to know where things come from, and even be inspired to create something themselves.
Find Gemma and Filo on Instagram and Facebook.
Photos by Laura Morsman Photography