by Sharon Steel
Luxe velvet dresses. Delicate drop earrings. Romantic headpieces. Meet your one-stop shop for acing holiday party season in style.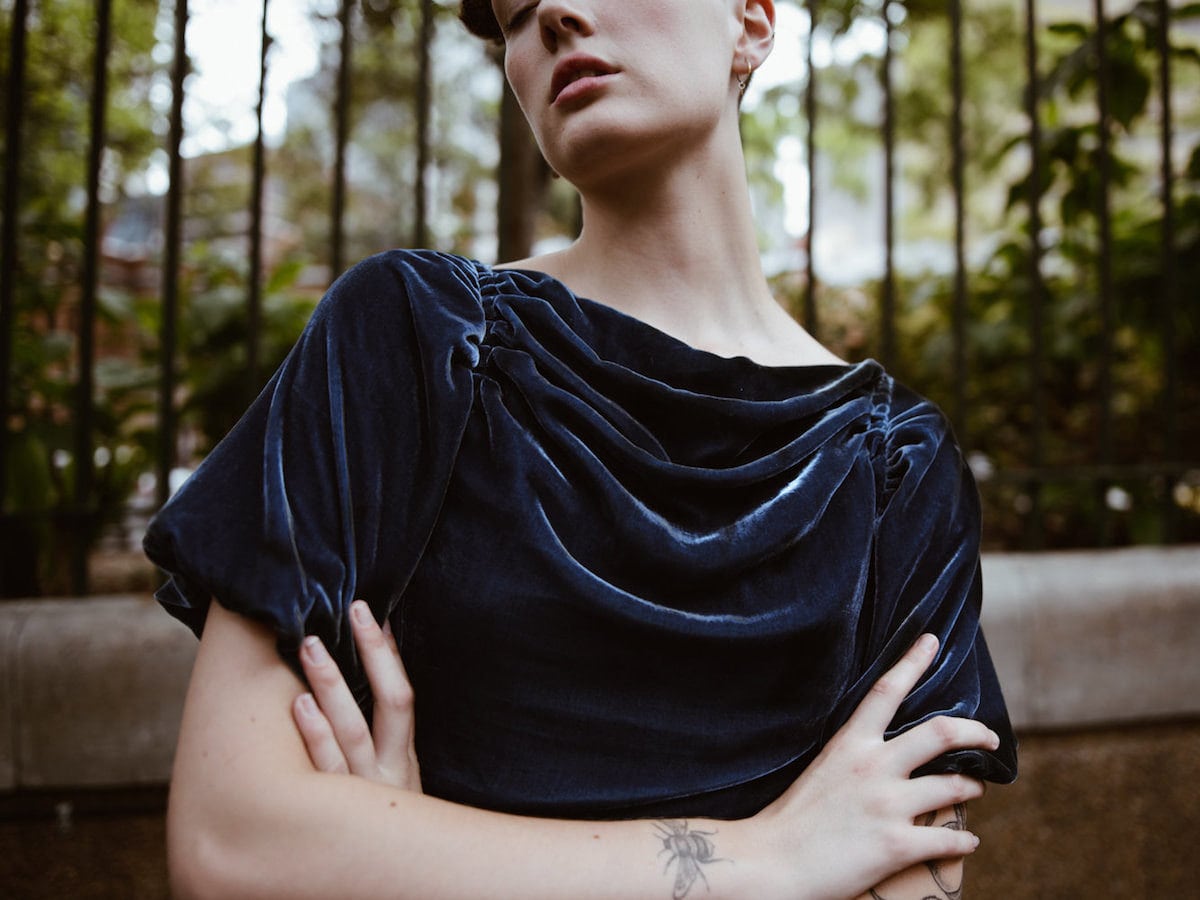 In our weekly Featured Shop series, we shine a light on a standout shop from Etsy's talented seller community, offering readers a behind-the-scenes look at their process and story.
"The transformative effect of clothing is something I really believe in," says Rabia Lockwood, the owner and chief designer of Australian women's clothing and accessories line
Ginny & Jude
. For Rabia, that process of transformation begins with her materials—a habit that dates back to her post-university days fashioning elaborate headpieces out of antique hat trim for a local Sydney costume designer. "Normally, I start with a fabric that I think is absolutely beautiful," she says of her design approach today. "That will be my key fabric, and I'll work everything out from there."
Explore the Ginny & Jude collection
The end result? A deceptively simple range of
party dresses
,
separates
, and
jewelry
that's informed by Rabia's background in costume design, her appreciation for vintage silhouettes, and the techniques she learned in early sewing lessons at the hands of her mother. The influences behind her line are deep and varied, but the output is unmistakably chic and wholly of the moment. "When I started, I was trying to create a look from a different time—but I don't want Ginny & Jude to feel like a throwback," says Rabia. "Now, I'm dressing people for today."
Read on to learn how Ginny & Jude evolved over the years and discover Rabia's favorite dress for the holiday party season—then shop the Ginny & Jude collection.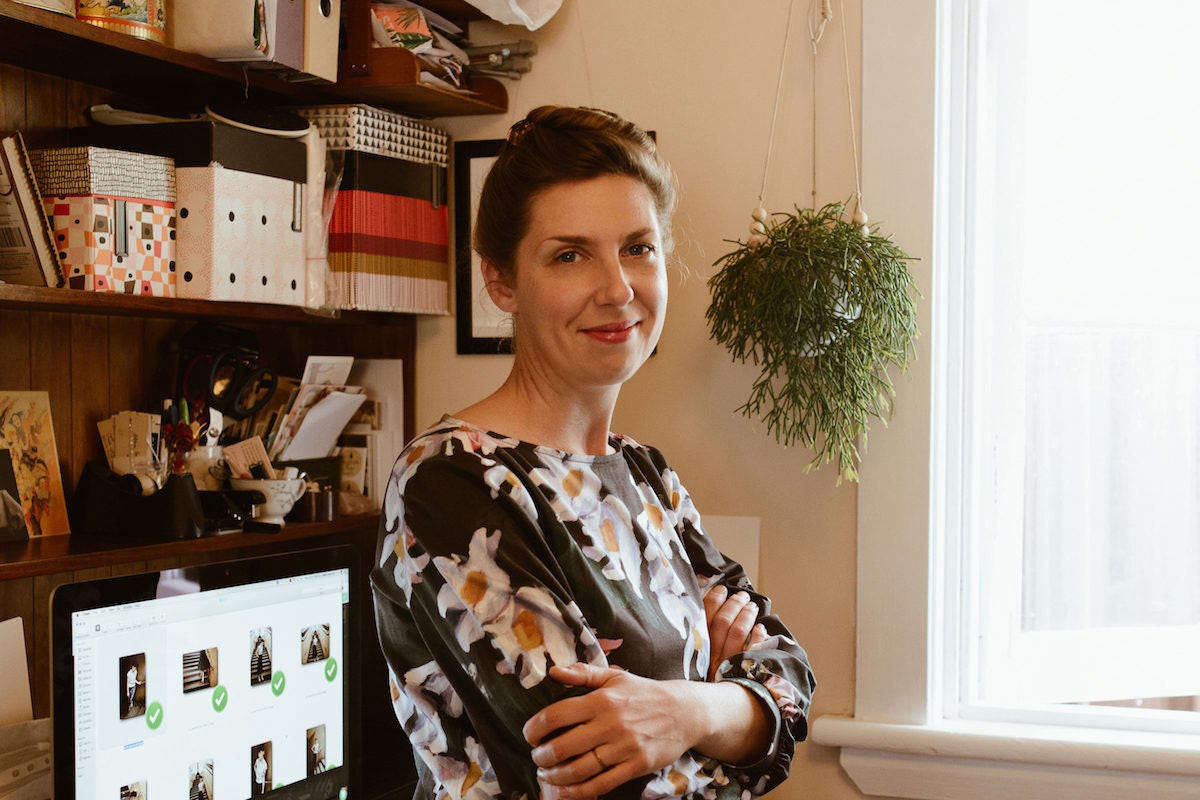 Let's start at the beginning. When did you begin making clothes?
My mum made all my clothes when we were growing up. I don't remember exactly when she taught me to sew, but by the time I was in my teen years I was making pieces of my own. I started off making dodgy crop tops in horrible polyesters, but eventually I got better. I really loved making
corduroy skirts
—I still have and wear one that I made when I was 14!
How would you describe the Ginny & Jude aesthetic?
I create clothes with a
vintage feel
, but they're not a facsimile of the past. I want everything to feel like clothing you can wear now. Ginny and Jude are characters I invented to embody this classic aesthetic—two different types of women who wear different styles. There's practical, sensible, and functional clothing, which is the Jude, and there's something more whimsical, poetic, and esoteric, which is the Ginny. Everything I design caters to the unification of these ideas.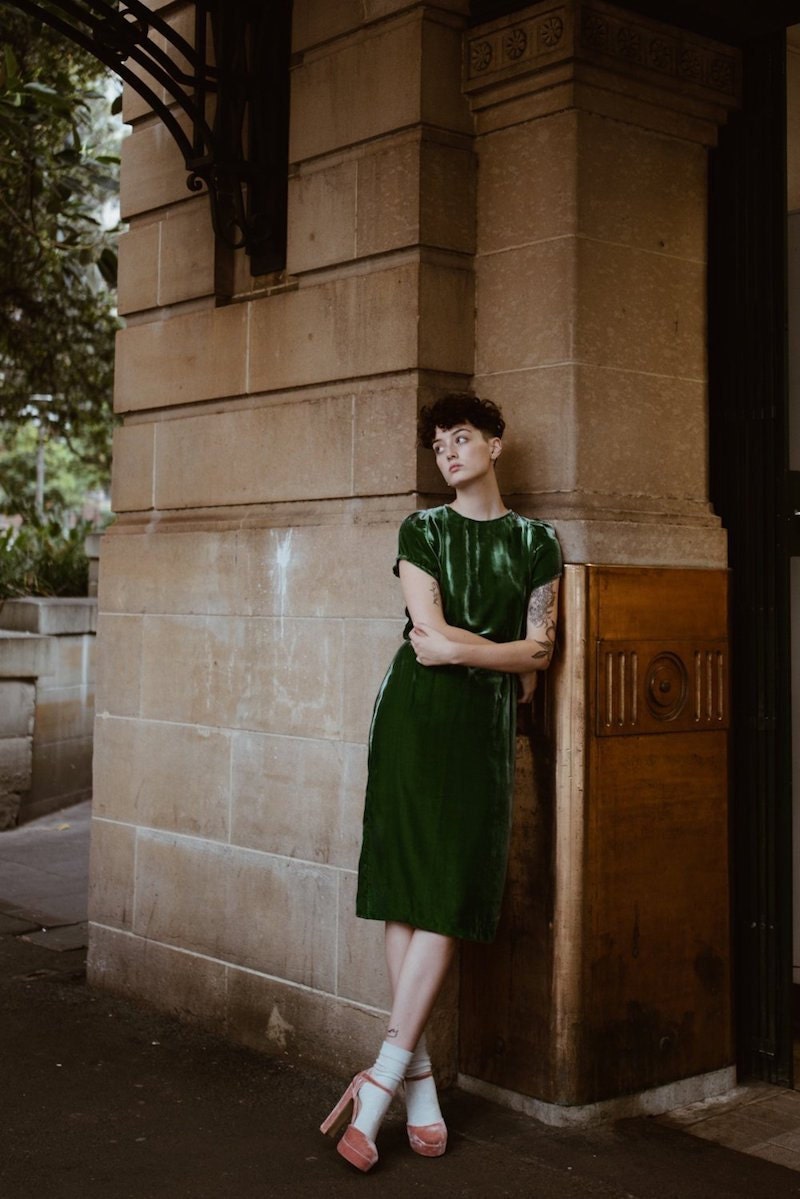 >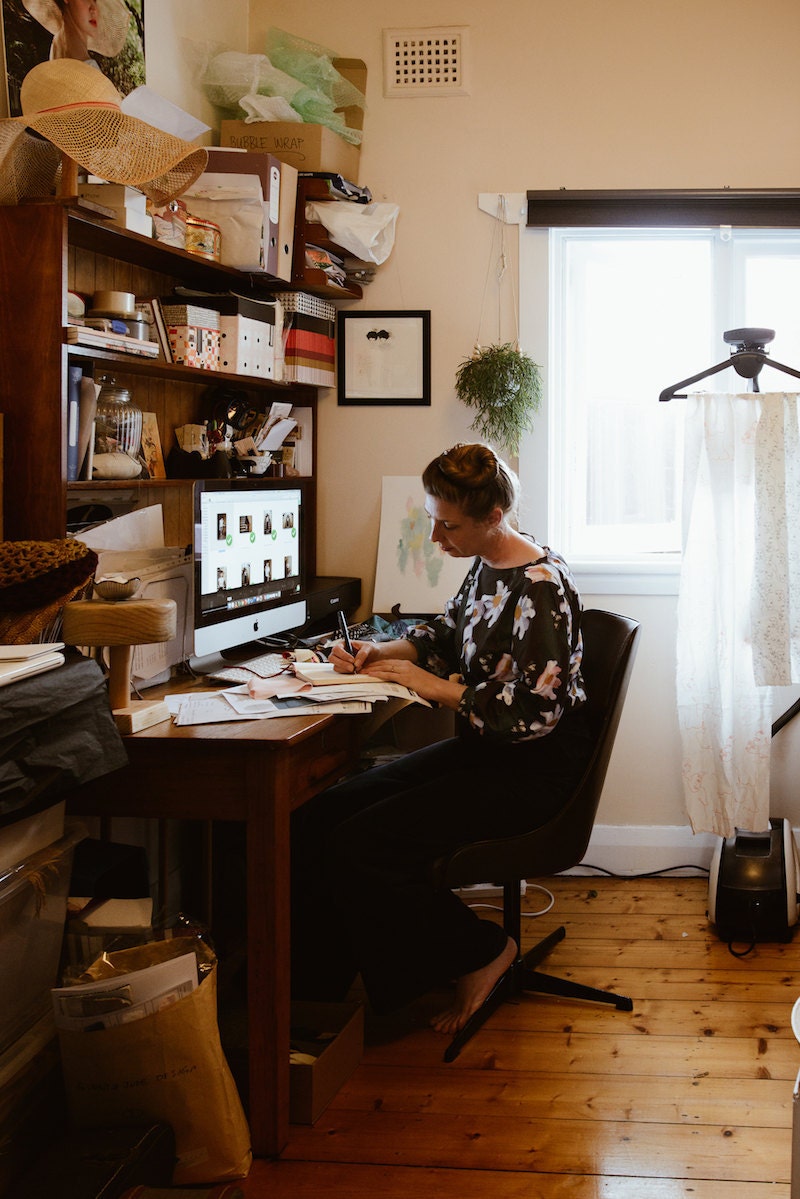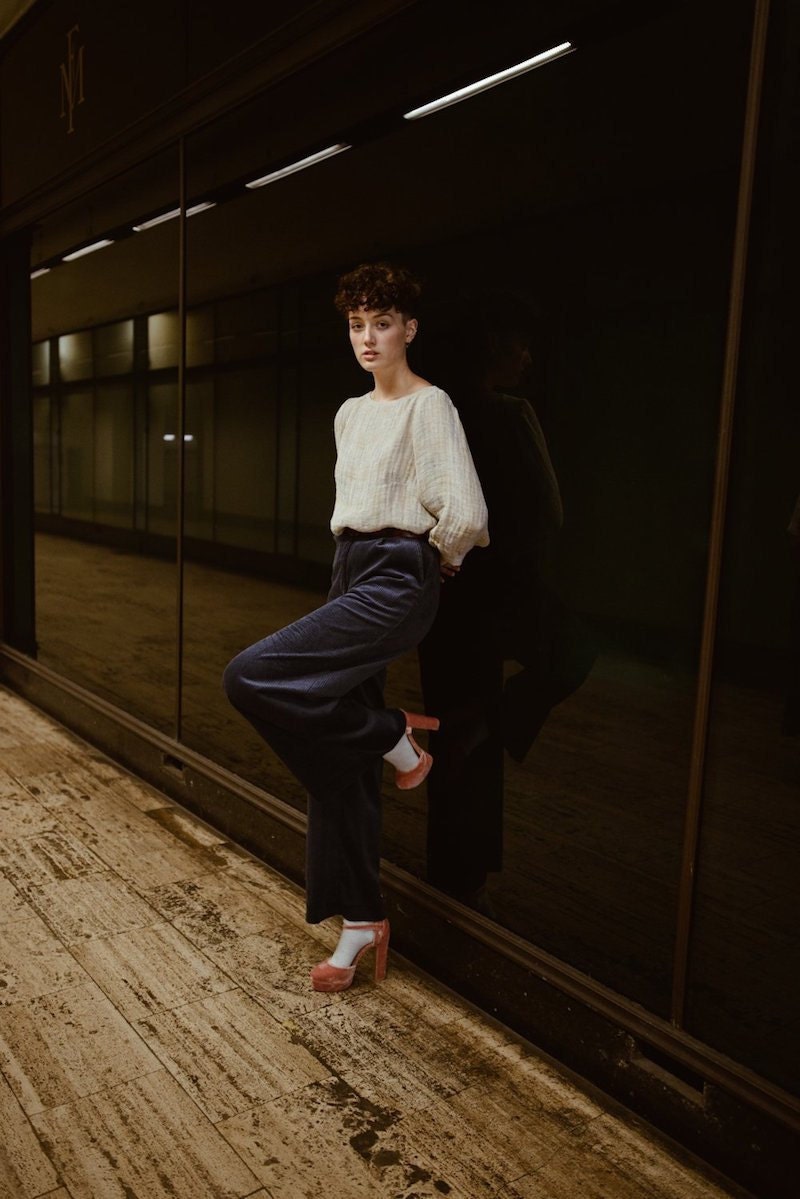 >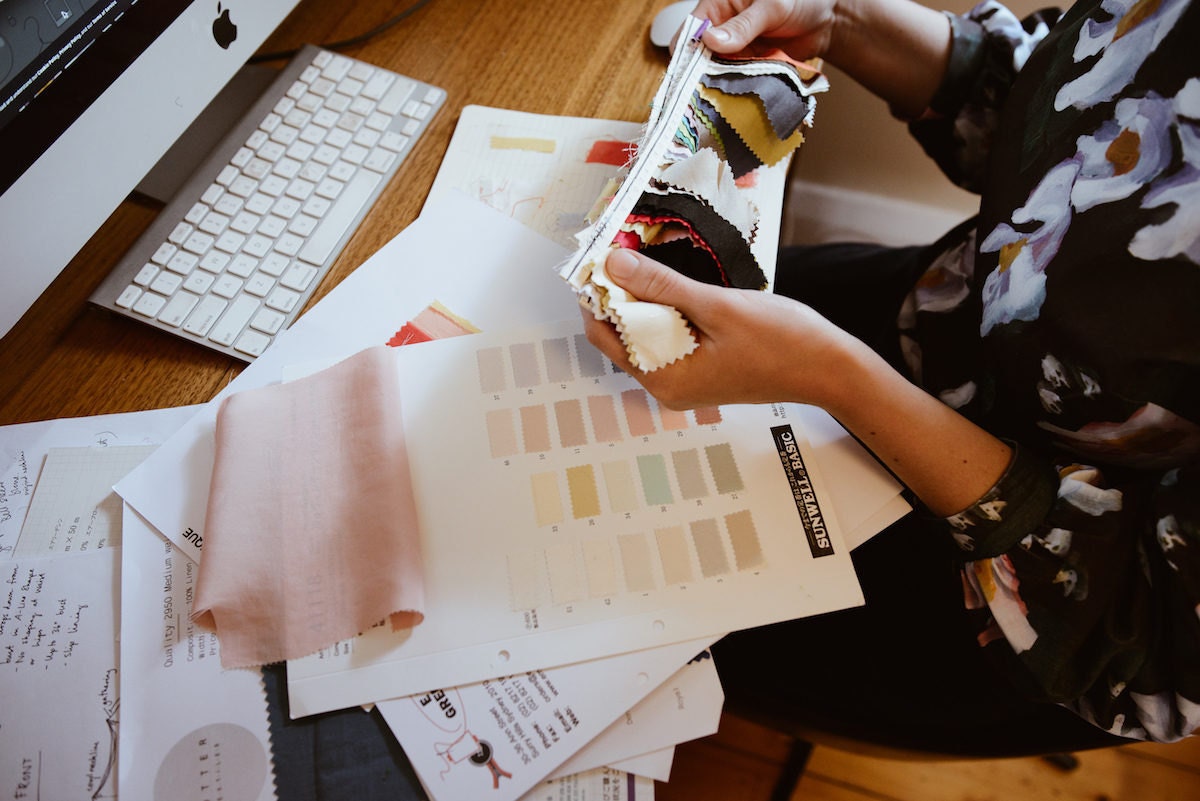 When you sit down to design a new collection, where do you start?
It begins with me asking myself: What do I want to wear now? And then I start with the fabric. But the process for my new collection, which I'm calling Hot Thoughts, went a bit differently. My inspiration was the bright, 1980s colors in the movie 
Call Me By Your Name
. I decided to work with an artist, Lea Eva, who created a one-of-a-kind print in pink and red. That print is the centerpiece for this season.
What's the most popular item in your shop?
My
Grass Script dress
always sells out, in whatever fabric I make it in. It ticks a lot of boxes for a lot of people: It's a very versatile shape, with a midi length, a V-back, pockets, and a bust that can accommodate a larger chest. The silhouette really flatters a range of shapes and sizes. It's so easy to wear.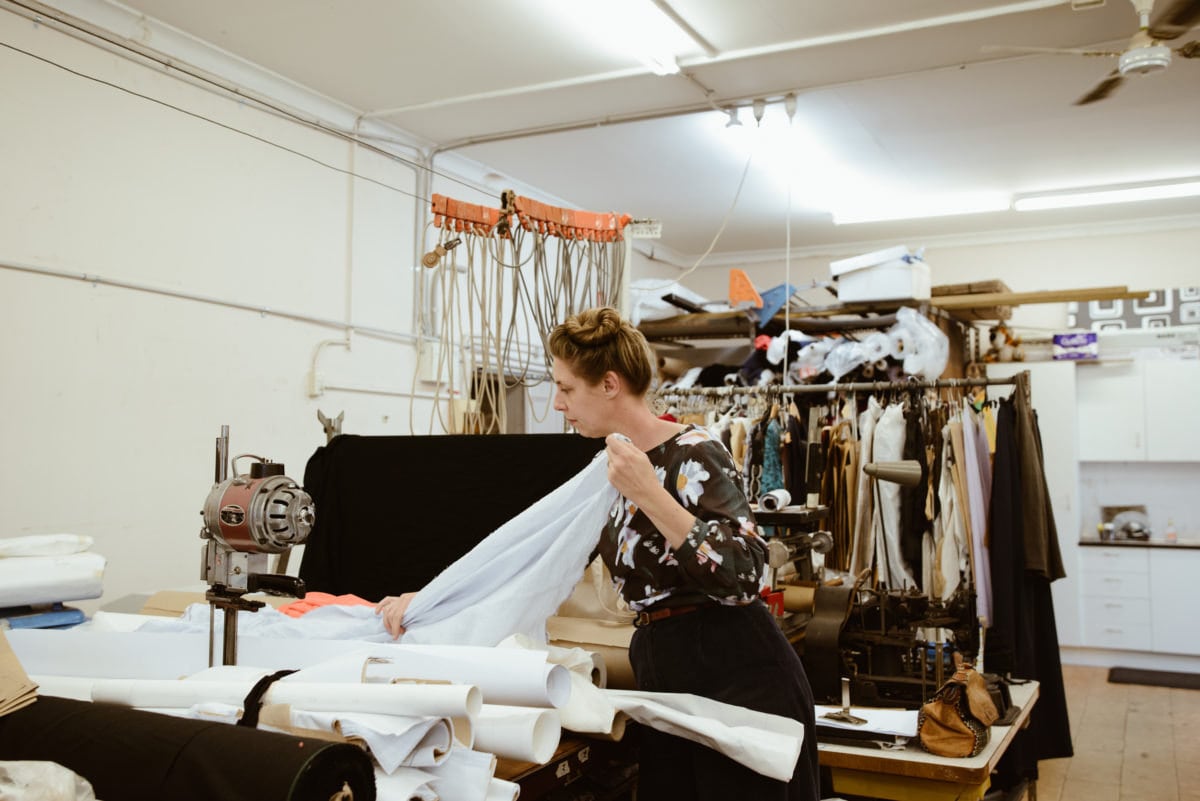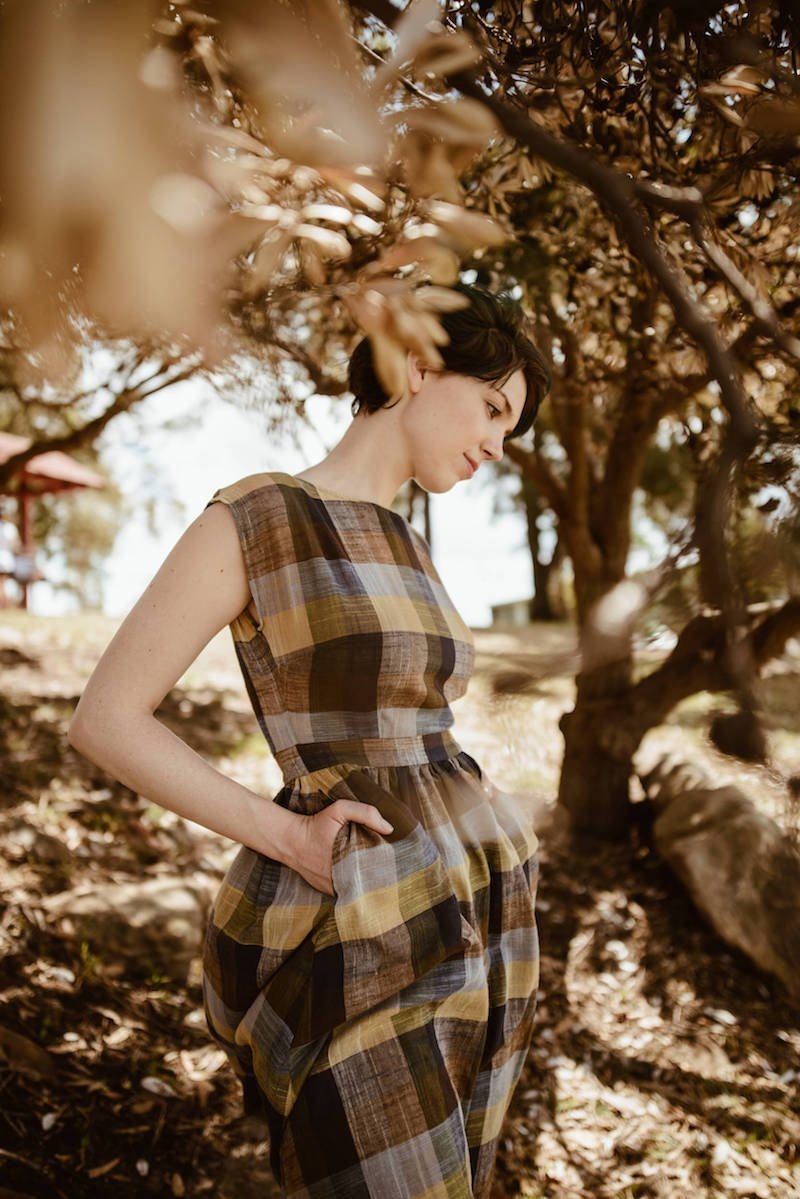 >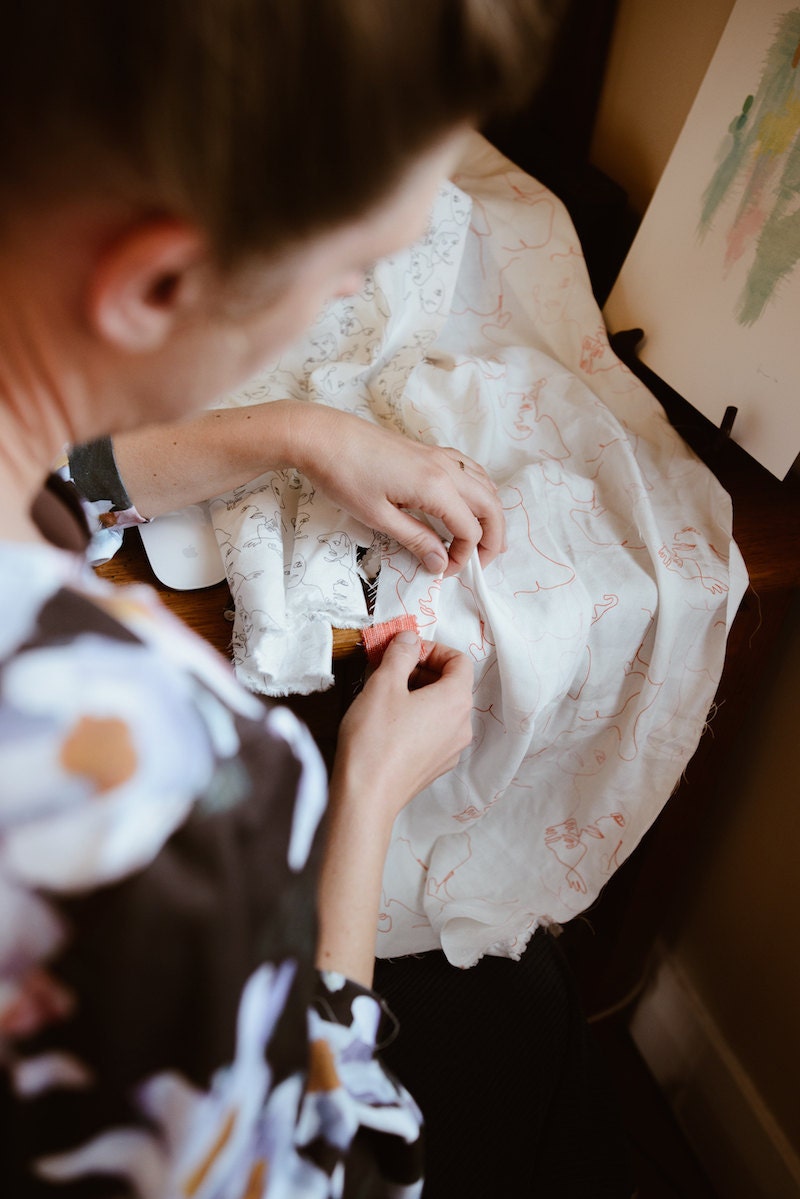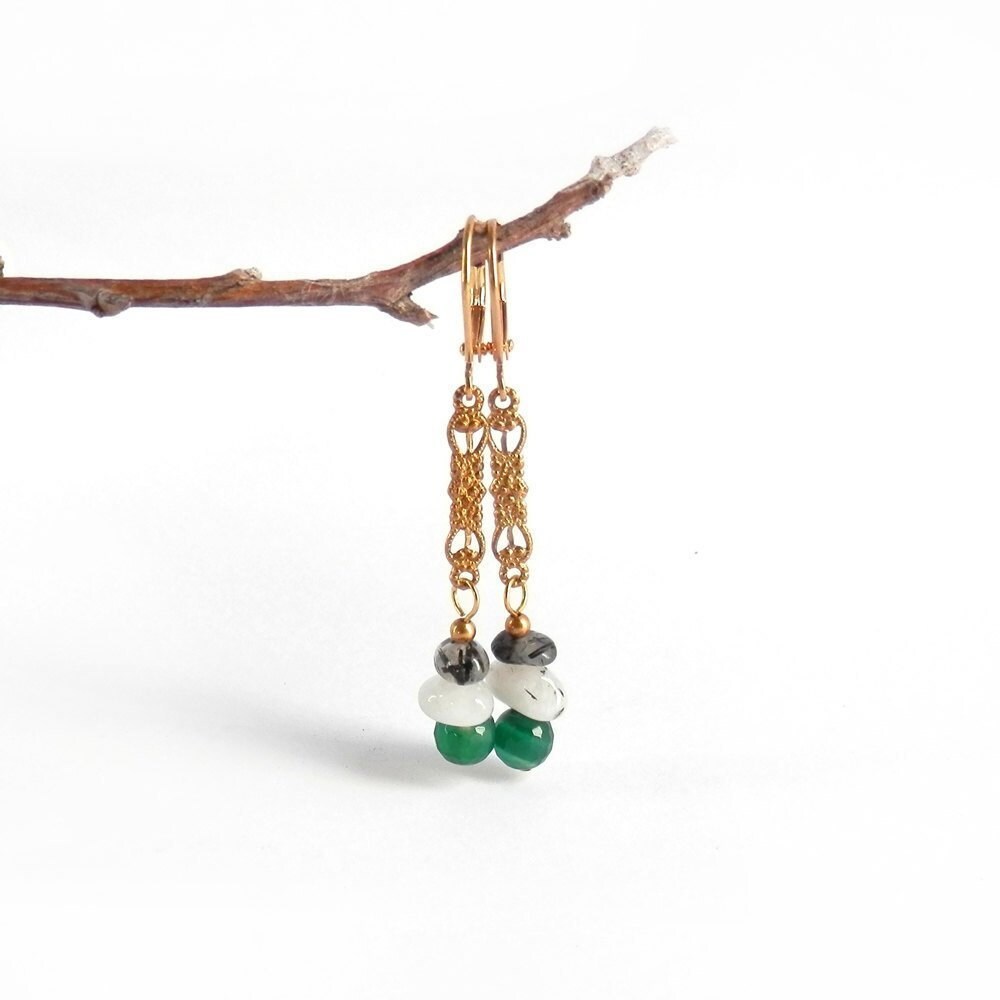 >
How do your handmade accessories fit into your design philosophy?
The
jewelry
and
headpieces
meld with the ideas behind the clothing—it's that juxtaposition of practicality, whimsy, and a poetic femininity. I've scaled the headpieces back a bit, because while they are beautiful, they're not for the everyday. But I still try to do a
straw hat
every summer, because I think that's a deeply practical thing, especially in Australia where it's very sunny all year.
What's your tried-and-true method for getting through the busy holiday party season in style?
When it comes to party dresses, you want to look great, but comfort is key. In terms of the ultimate party dress, the Mood Indigo dress in
blue silk velvet
or
floral
is great because it's a sheath, and you can adjust the waist as needed. That's important for eating big meals when you want a bit of room! It's a real showstopper—everyone remembers a beautiful
puff-sleeved dress
. It also layers up really well, and can be as warm as you need it to be.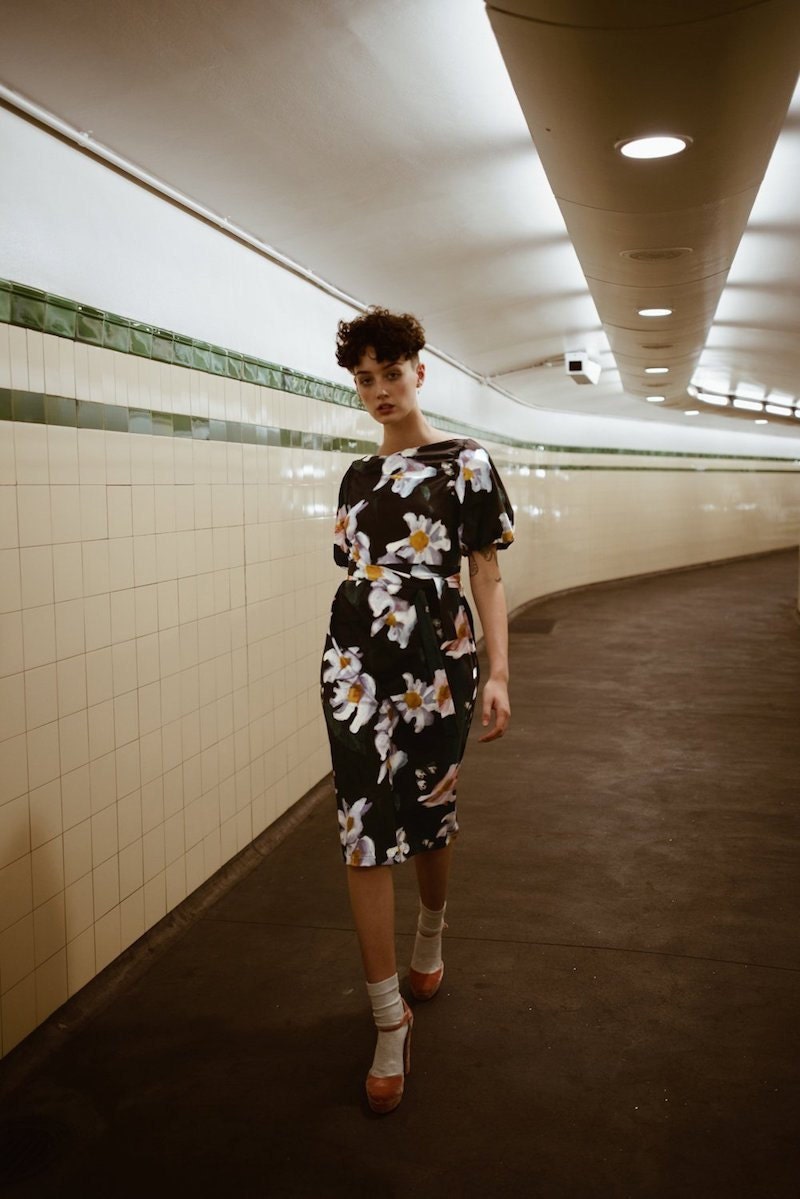 >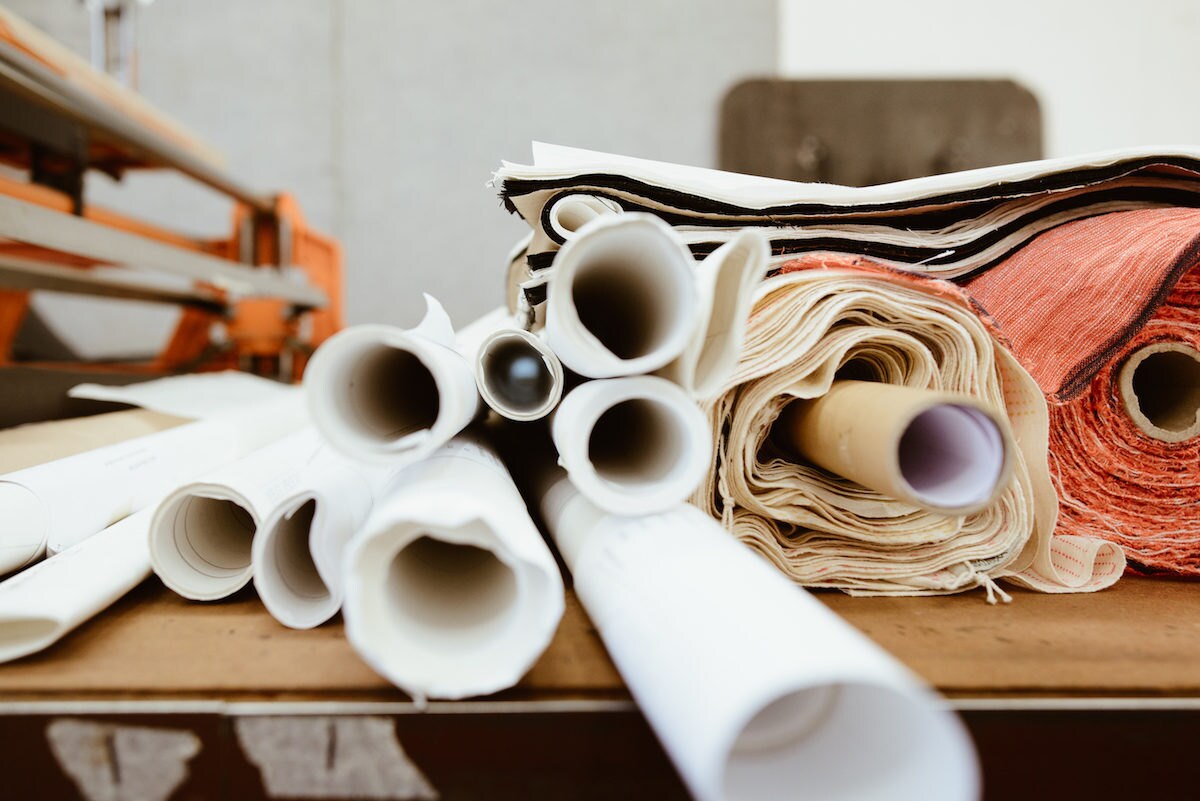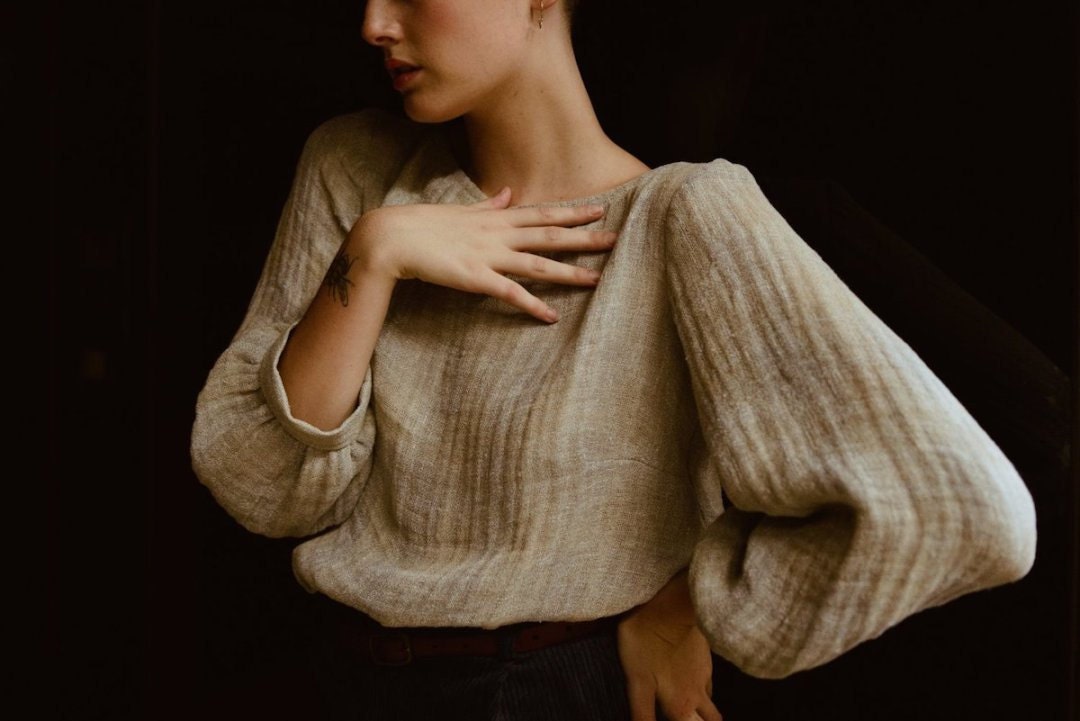 >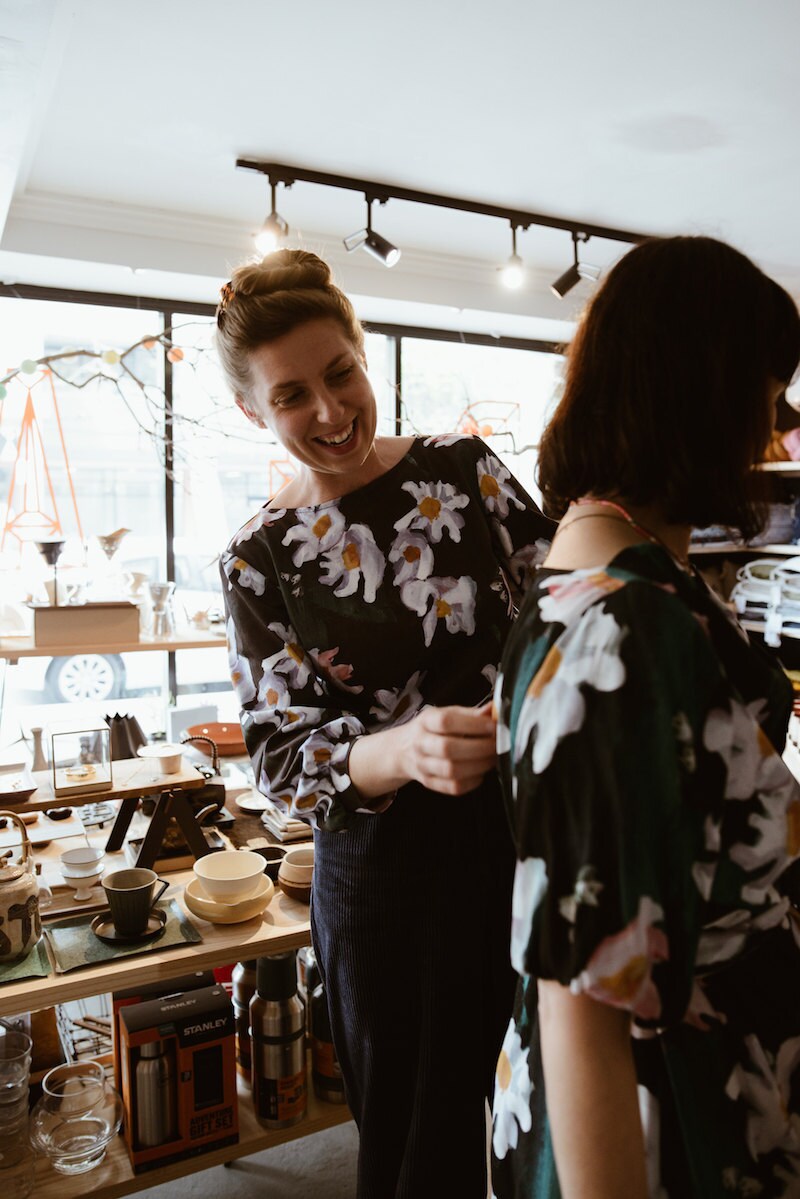 What does success mean to you?
Success is not immediate, and it can be hard to measure. I've had this label for 10 years. It's not a full-time job—I work by day as a creative producer for a media company—but I still think it's a success. It's changed a lot of people's lives and it's made a lot of people happy. For anyone thinking about doing something creative or making something, just remember that it doesn't have to be your job to mean something. Sometimes, you have to do other work to live your life and keep your passions going. If you're creative, you can hopefully find something beautiful and inspiring in whatever you do.
So, what's next for Ginny & Jude?
Besides launching Hot Thoughts and working on the next winter collection, I'm getting ready to do a market for the first time in two years. It's nice to meet customers and connect with them in person. If you take something into a changing room and no one is there to give you that extra attention, the item may not have the magic you hoped it would have. I want to give people that magic whenever they wear my clothes.
Follow Ginny & Jude on Instagram, Facebook, and Pinterest.
Photographs by Vienna Johnston.