Let the fragrant candles, perfumes, and room sprays from this California-based boutique whisk you away to a special place.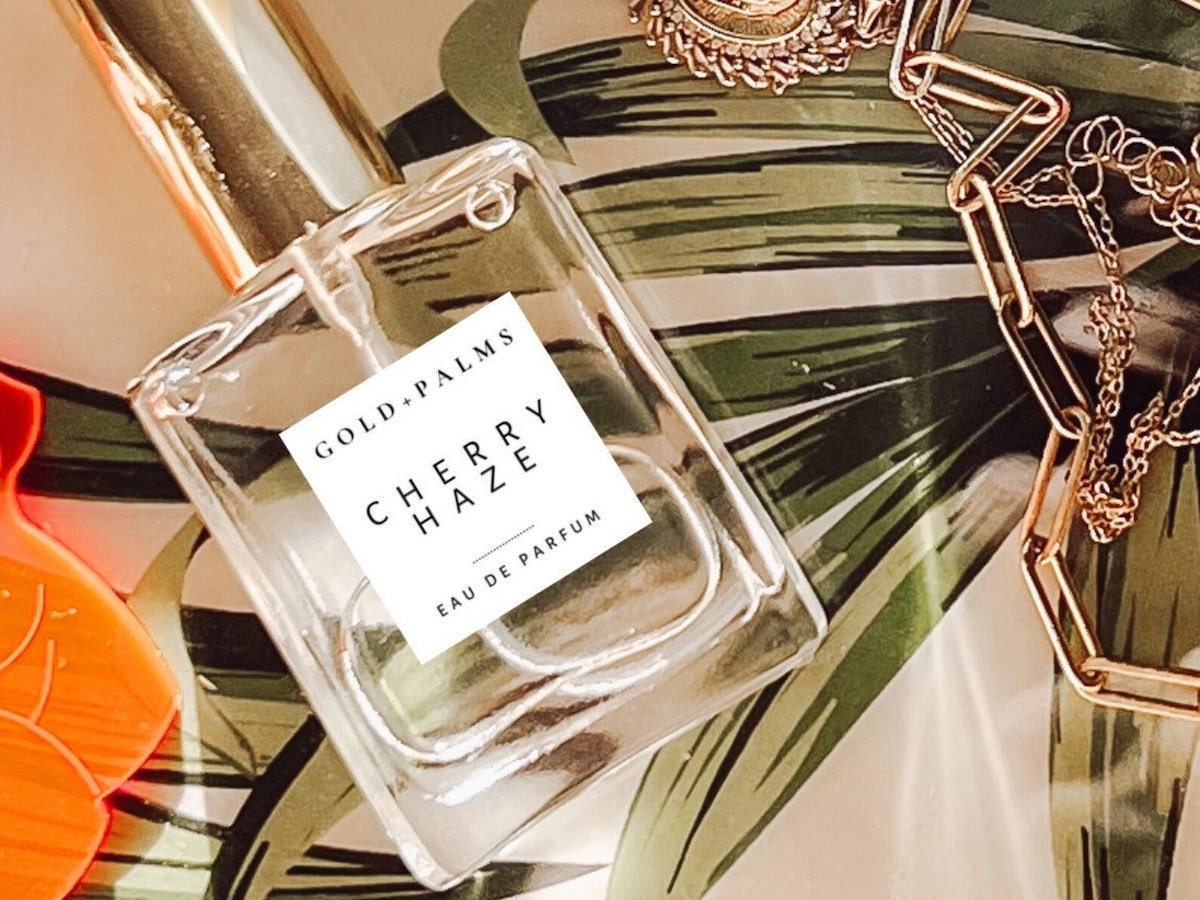 In our Featured Shop series, we shine a light on a standout shop from Etsy's talented seller community, offering readers a behind-the-scenes look at their process and story.
Whether you've been aching to take a special trip or you're trying to hold onto a post-travel glow, Sabrina Arroyo knows that a familiar aroma can serve as a powerful portal. For her fragrance-forward shop Gold & Palms Atelier, the California-based maker carefully concocts scented candles, perfumes, and room sprays that evoke fond memories and exude ambience—all with just a quick spritz or the simple strike of a match. "I like them to take you to another place," Sabrina says. "Sometimes we just can't find the time to get away, and scent helps us transport our minds."
Drawing inspiration from Southern California landscapes, getaways, and her Latina culture, Sabrina has crafted a collection that offers the sweetest self-care moments for her customers, from
spa day-worthy gift sets
to
tropical soy wax scents
that conjure instant vacation vibes. And with a full bouquet of fragrances to choose from—think sunny days and poolsides, fresh cups of coffee, farmers market jaunts, sea breezes, night-blooming flowers, and more—your own personal sensory sojourn beckons.
Read on to learn more about Sabrina's scent inspiration, then discover her go-to fragrances and the memories behind them.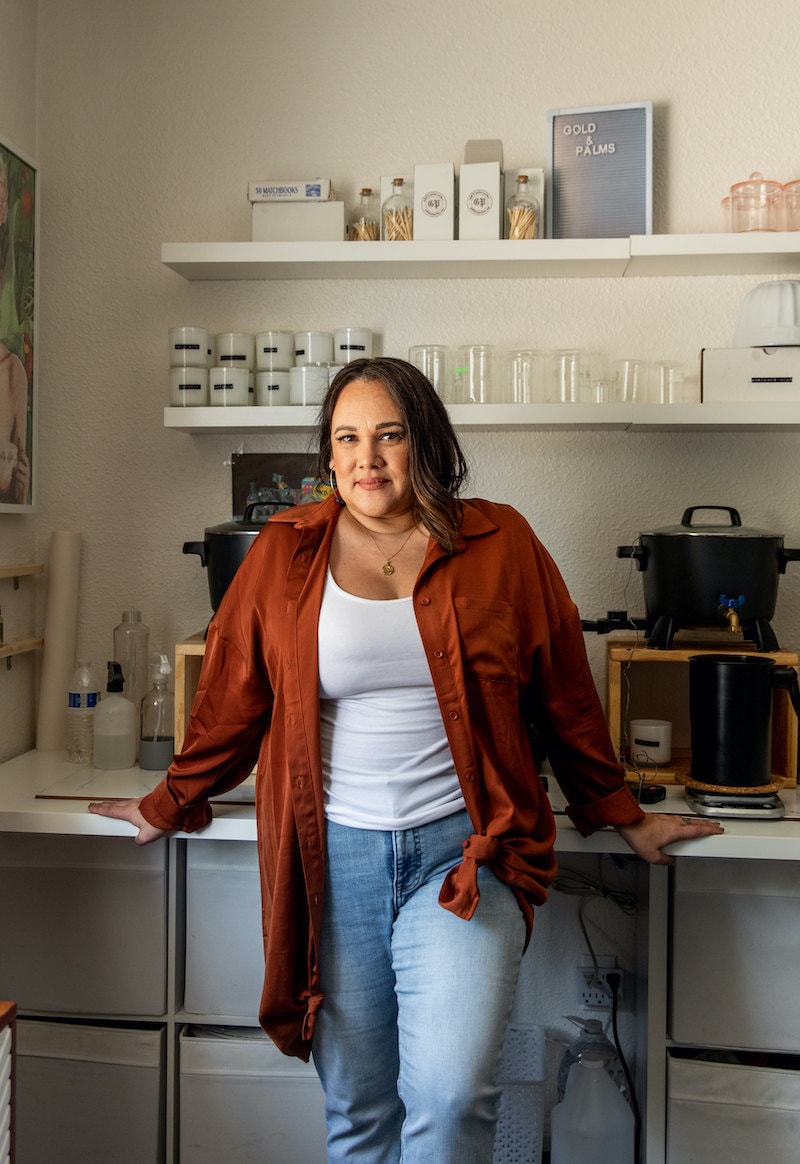 You say that you like to tell a story through scent. Can you share more about what this means?
Whether you know it or not, you have scent memories inside you and sometimes it's not until you smell something that one is evoked and brought back. That's why I try to be very intentional with my scents. It is really cool when I make a candle that has a memory for me—like my "Grateful" candle, which reminds me of apple picking in Oak Glen—and then somebody else identifies with it. It can be the same scent, and we'll have different stories.
That's also where my shop name comes from, in a way. I'm from Pomona, and we have tons of palm trees that line the streets. Southern California has all these different neighborhoods and cultures and people that are all so different, and yet these palm trees connect us in a way—and they connect me to these places, too.
How would you characterize your signature scent collections?
I would say they're relaxing, clean, and modern. When I say clean, I don't mean like linen, but clean and fresh. I don't have very fruity or dessert-scented candles. My scents have a complexity to them. They smell unique, with care and thought put into the formula and ingredients.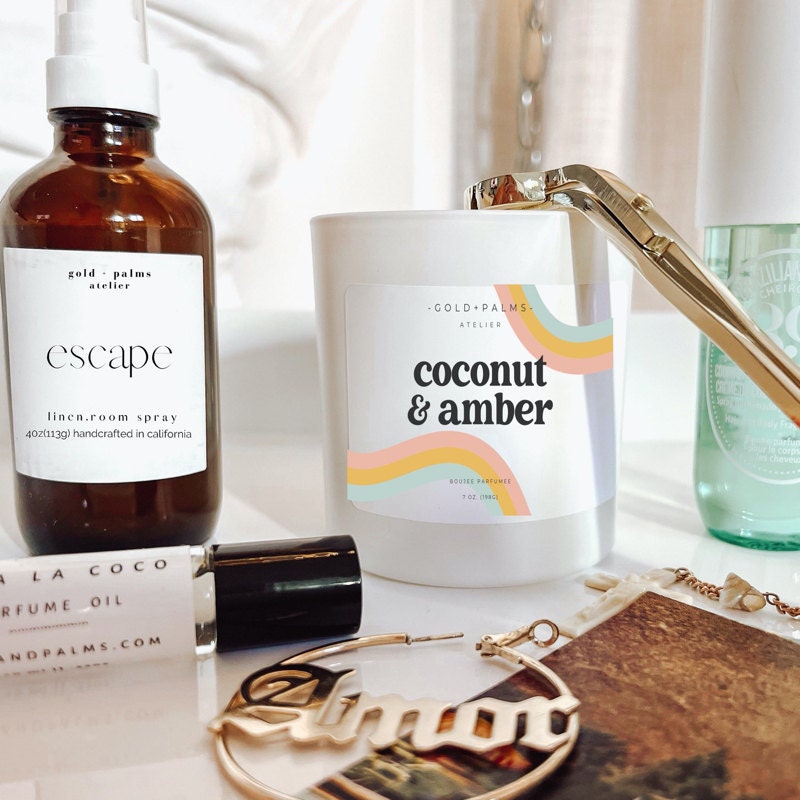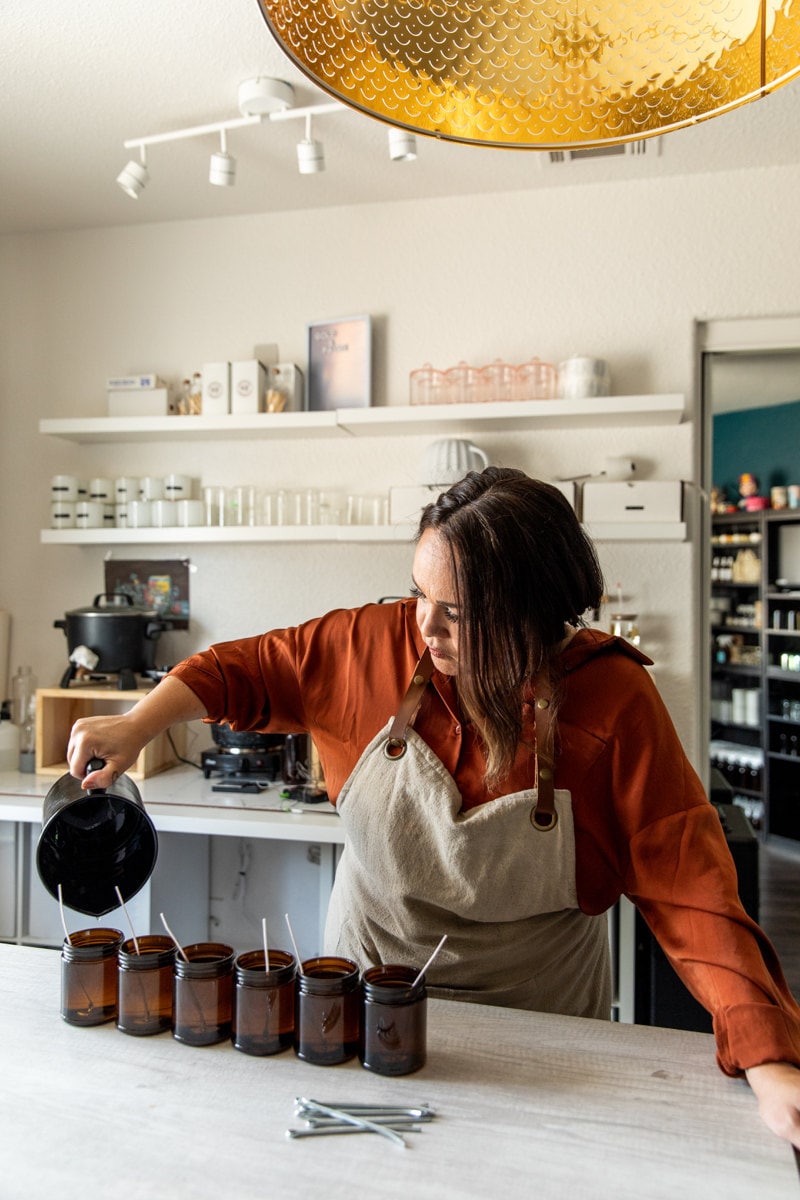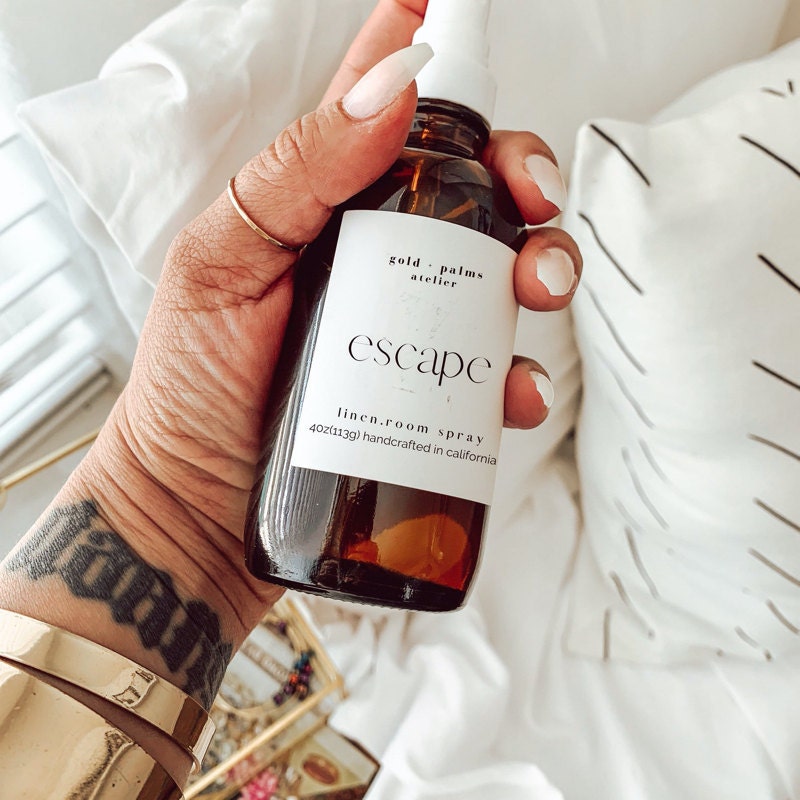 SHOP: "Escape" room spray from Gold & Palms Atelier, $16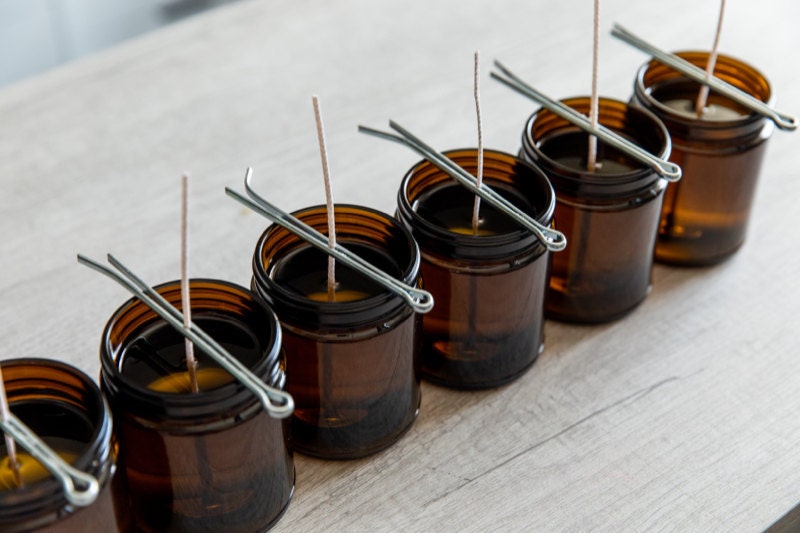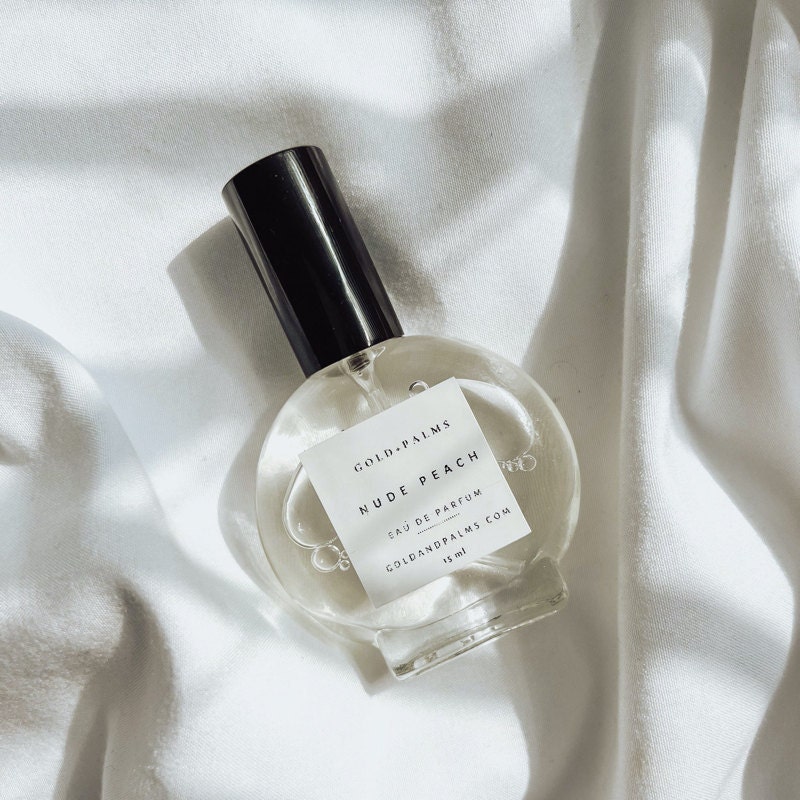 SHOP: "Nude peach" perfume from Gold & Palms Atelier, $20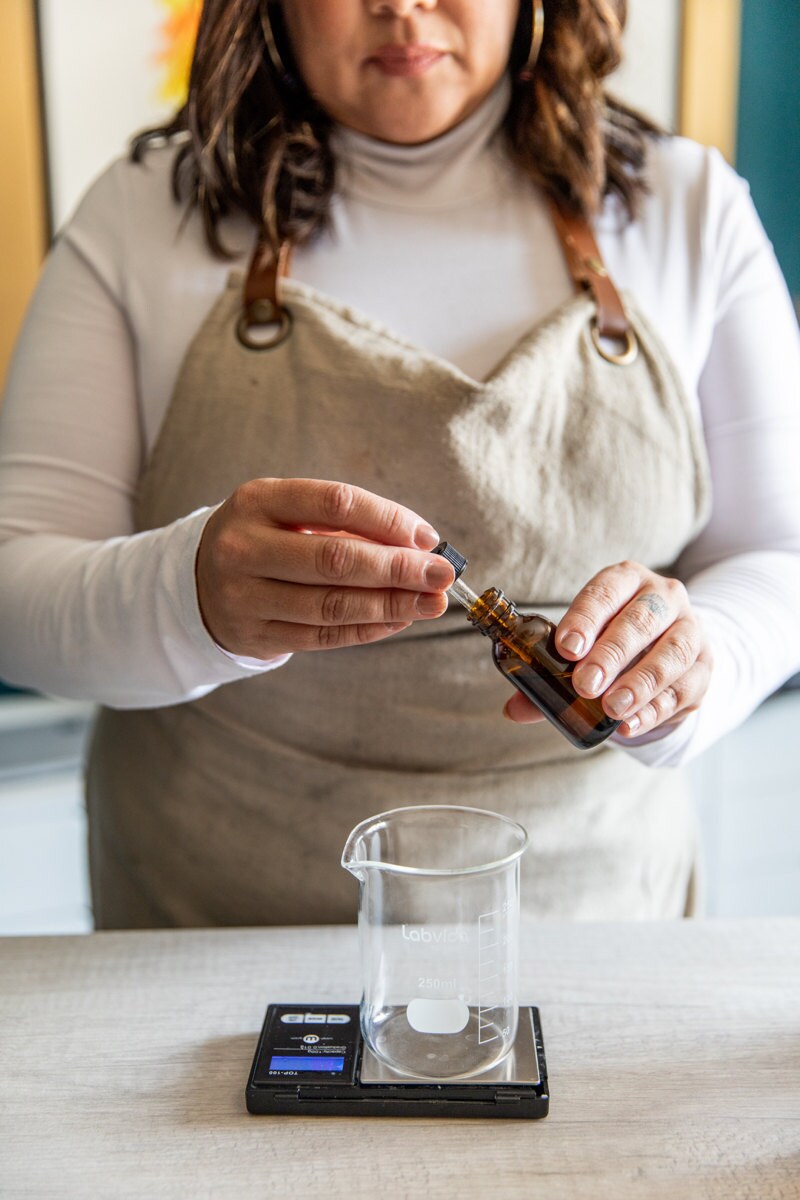 What inspires you as a small business owner?
I want people to connect with my fragrances, whether it's the scent or the name or the style of the candle. I want someone to feel like that candle was made for them. As a Latina, I don't always walk into gift shops and feel like I identify with what I find. If I see a cherry cobbler scented candle in a store, that does nothing for me; my grandma didn't make cherry cobbler. But if I were to see a cafecito candle, I'd be like, "Oh my gosh, that reminds me of my grandma. That reminds me of a part of my life."
When I do see something that I identify with, I immediately want it. I don't care what the price is, I want 10 of them because I don't know if I'll ever find something like that again. I want it to be more common for everybody—no matter what your culture, color, or race is—I want you to walk into places and feel like there's something for you.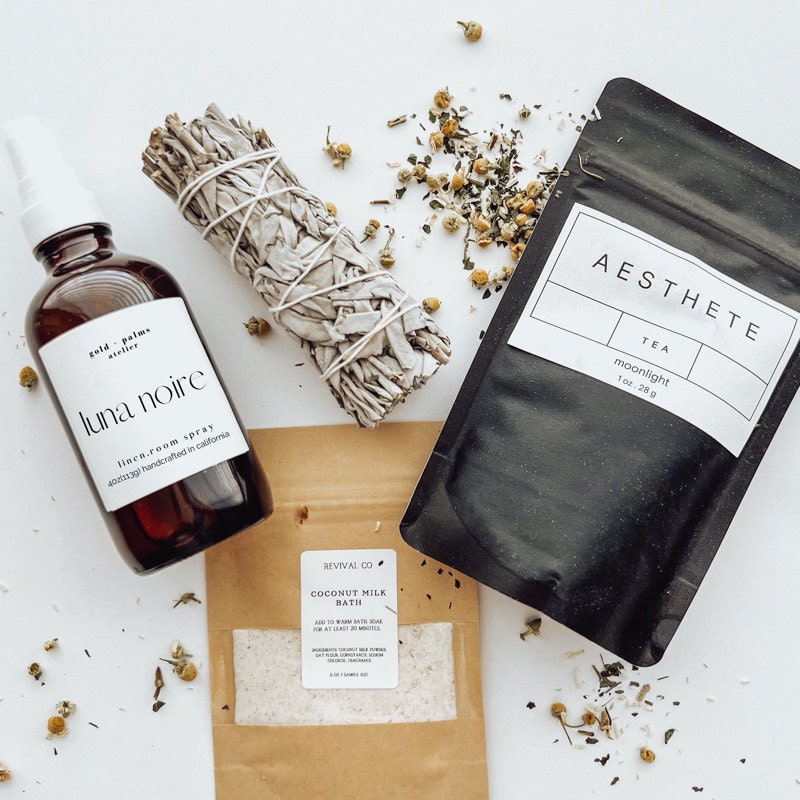 SHOP: Relaxation kit from Gold & Palms Atelier, $34.50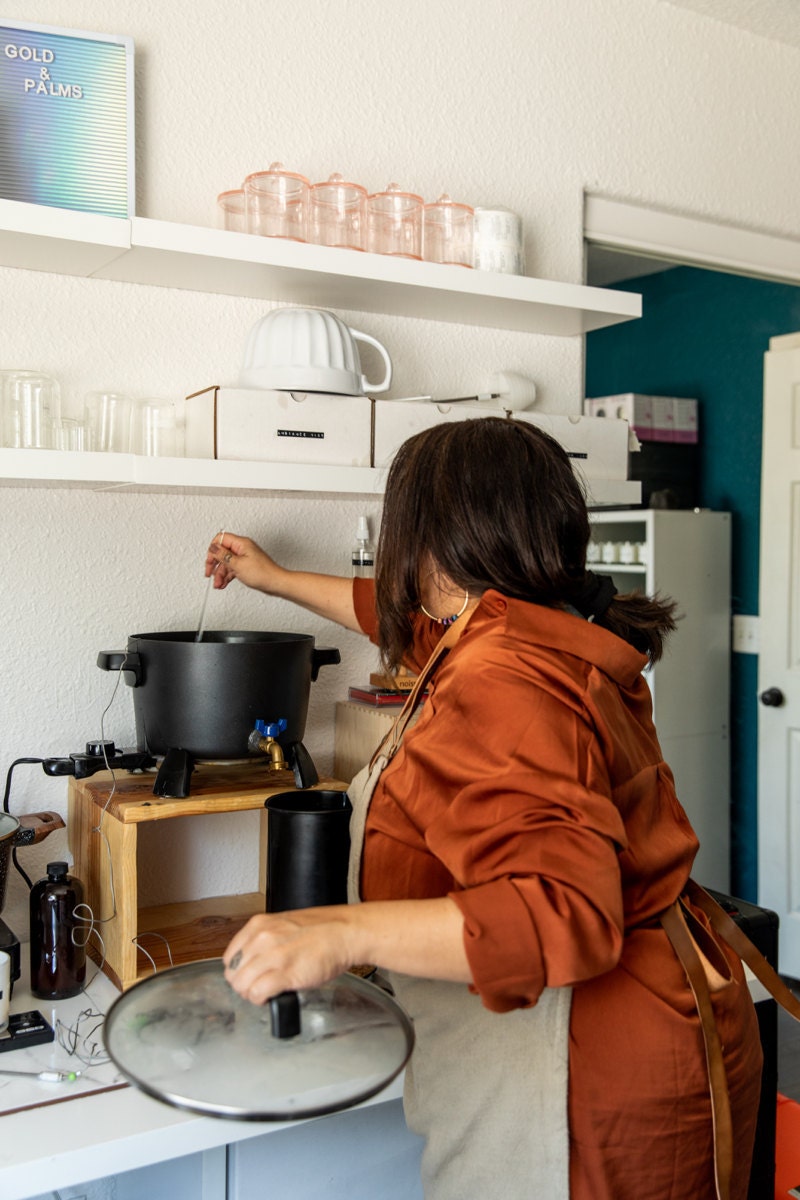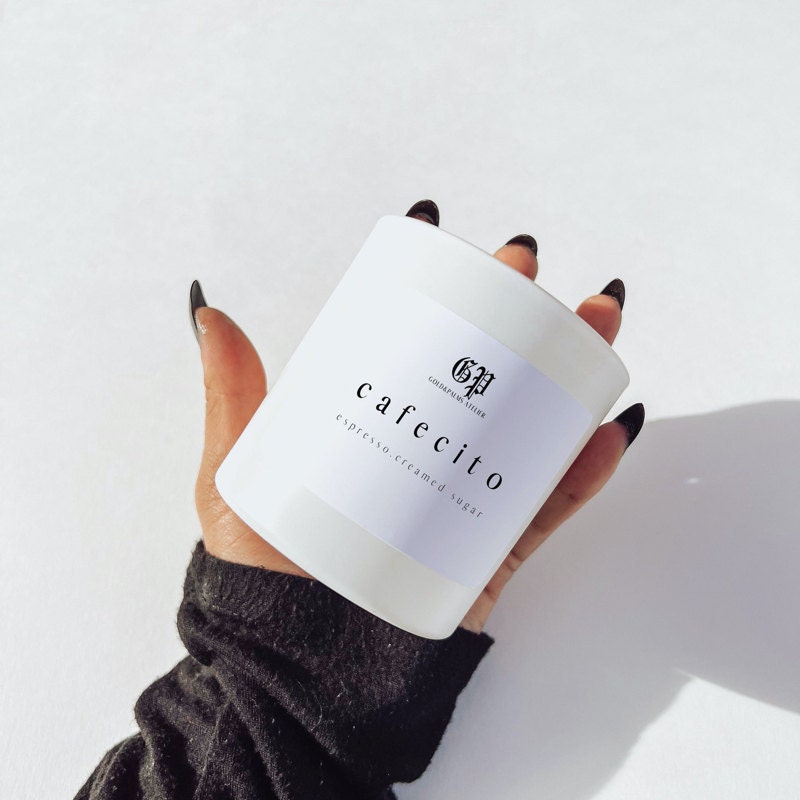 SHOP: Cafecito candle from Gold & Palms Atelier, from $22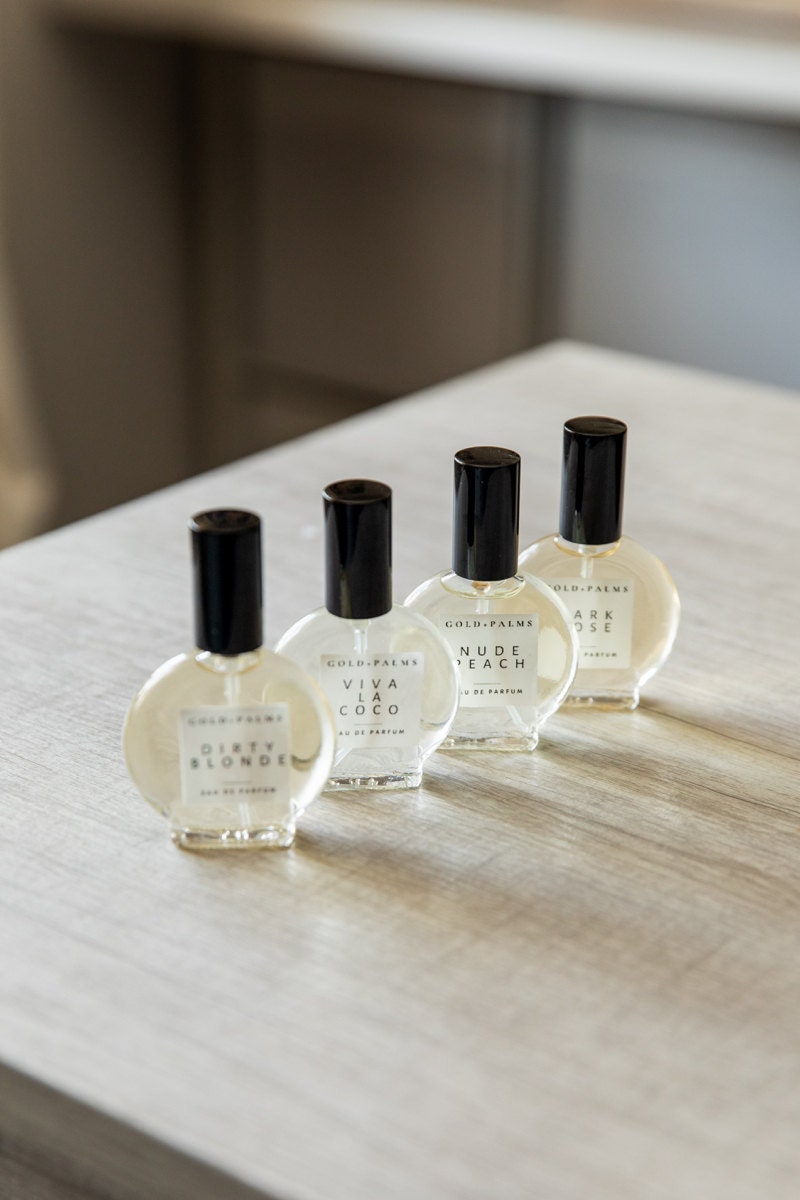 SHOP: Perfume sprays from Gold & Palms Atelier, $20 each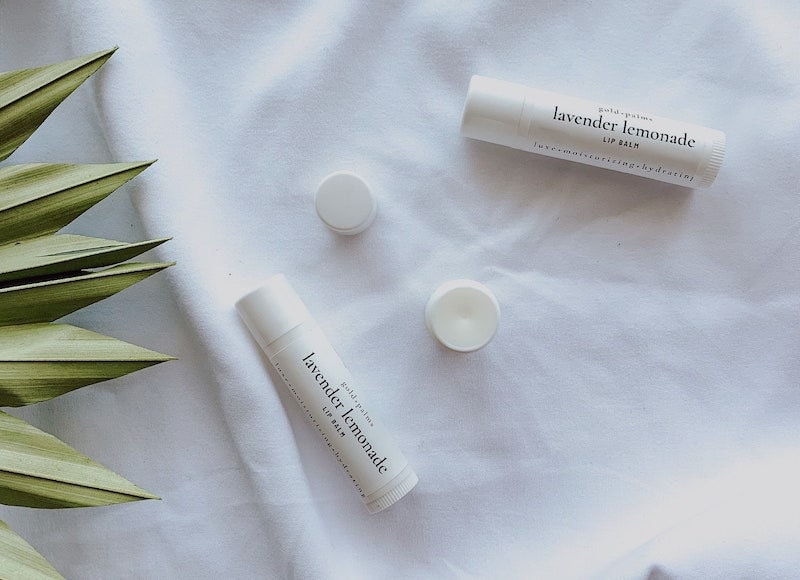 SHOP: Lip balms from Gold & Palms Atelier, $4 each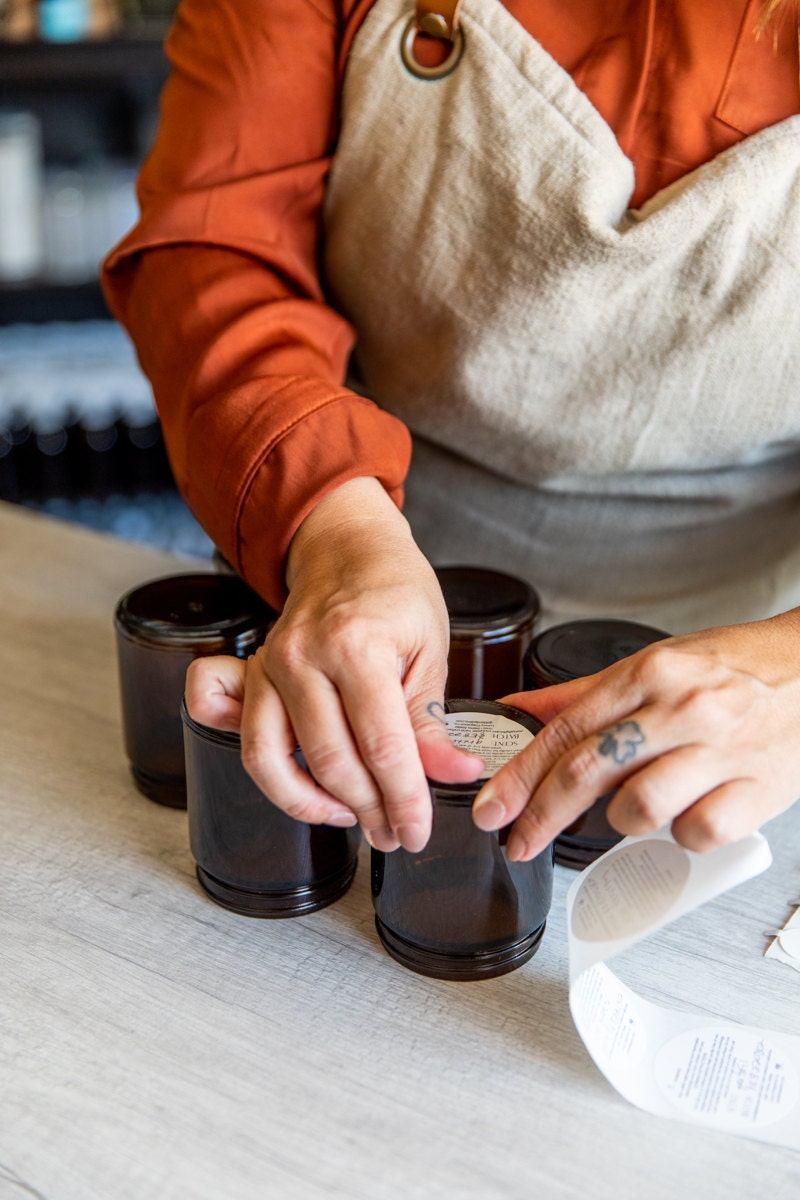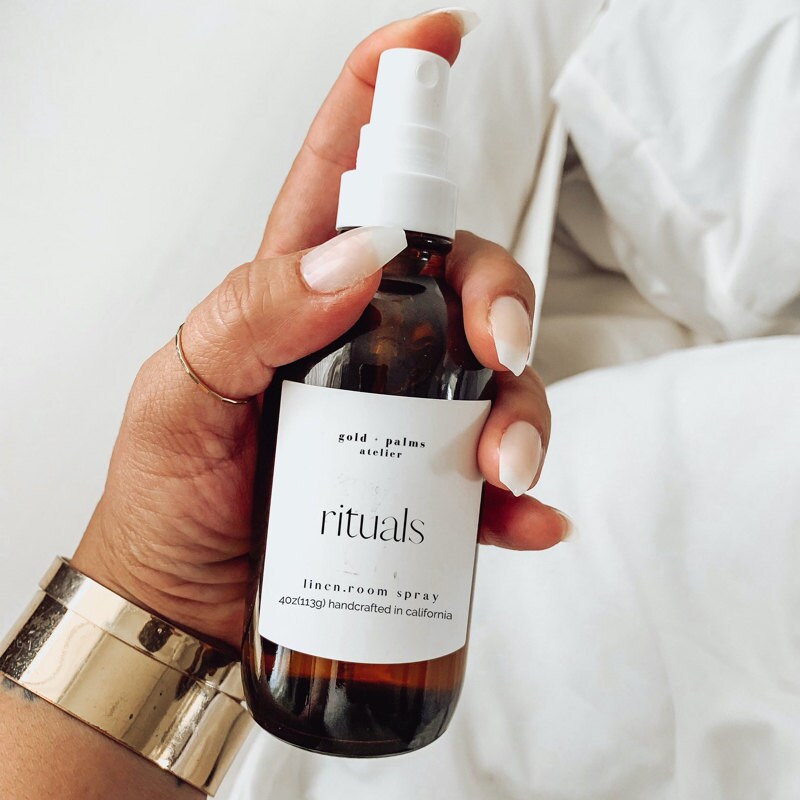 SHOP: "Rituals" room spray from Gold & Palms Atelier, $16
Do your customers ever share what feelings your scents bring up for them?
My "After Dark" perfume is a white floral, and a lot of people say they identify that with their mom. Then there's the cafecito candle, which is by far my bestseller. A lot of the reviews or comments that I get from customers say that it's memory-evoking. I think people really love that one because they have a lot of positive coffee memories, whether it's from your grandma's kitchen or conversations with your best friend. Or maybe the best coffee you've had in your life was from a cafe on a Spanish or French vacation, and when you smell coffee, it reminds you of that.
How can your scents be used to create an atmosphere or a vibe?
The room mists are great for this. I like to call them "ambiance sprays," because I create those with a specific ambiance in mind. For example, "Rituals" is lavender and sage. It's very relaxing and spa-like. I recommend a little spritz on your pillow at night, or even on your towel before you take a hot shower, and then just breathe it in to relax and unwind. "Awake" is grapefruit and mint. That's very fresh, bright, and invigorating. I like that one in the morning. It wakes me up, opens my eyes. And, "Escape" is named for exactly how it feels, like a getaway. I'll spray that on my chair before I sit down and watch a show or read, and I'll feel like I'm on a tropical island. That's why I like the travel-inspired scents: they can take you away, even just for a few moments.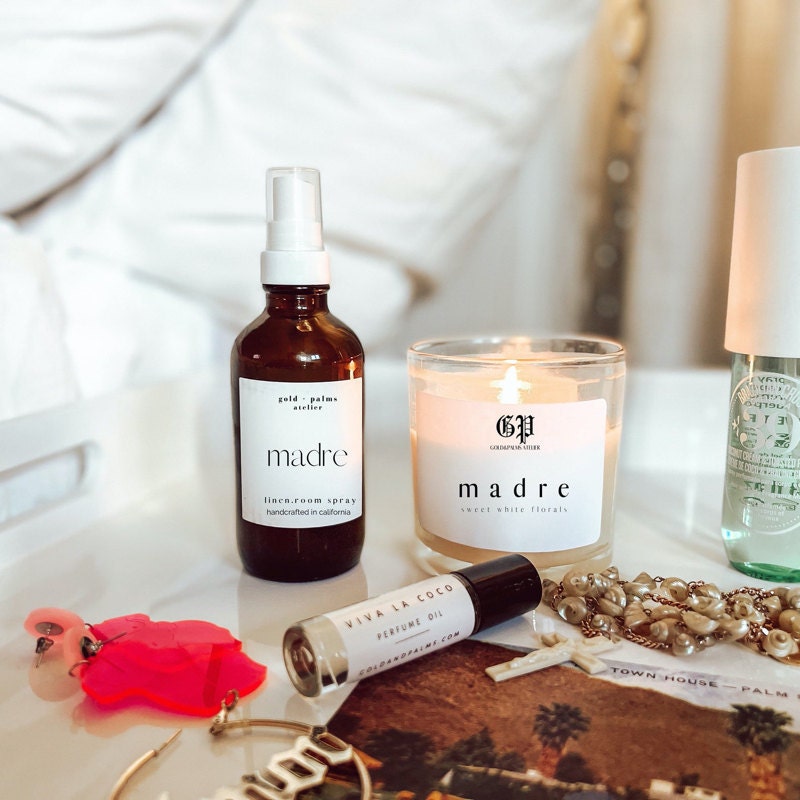 SHOP: Madre room spray and candle from Gold & Palms Atelier, $16 and $24, respectively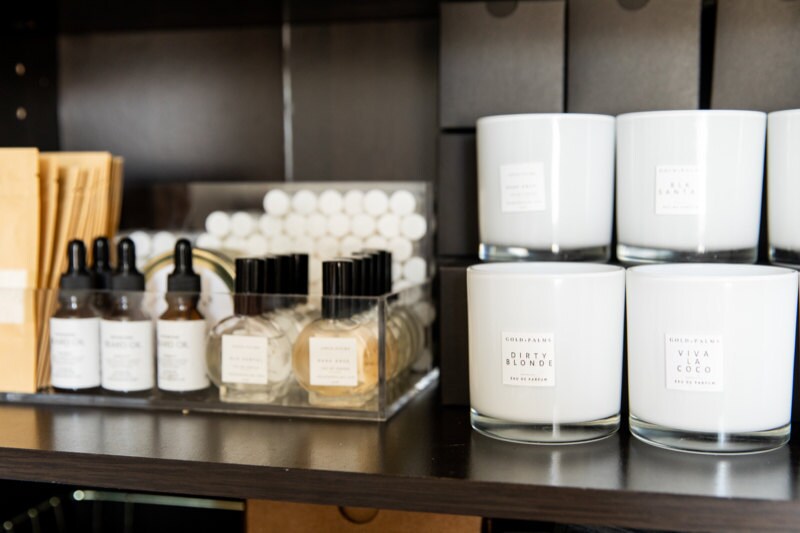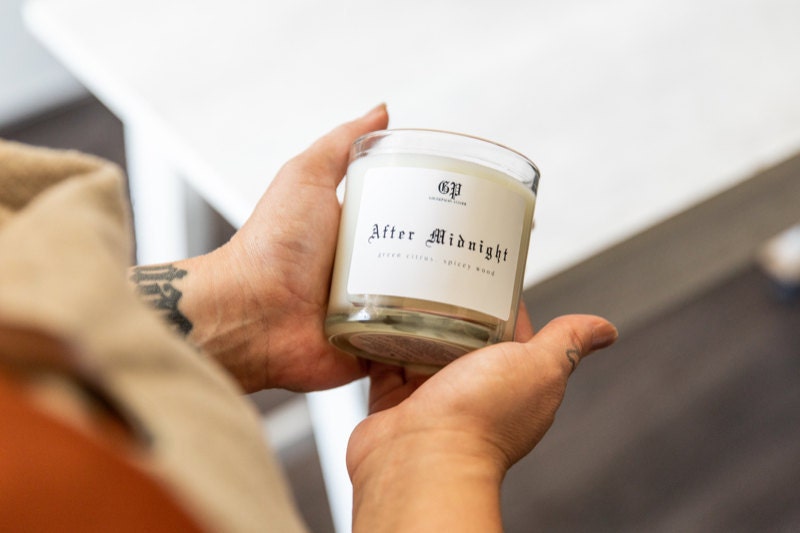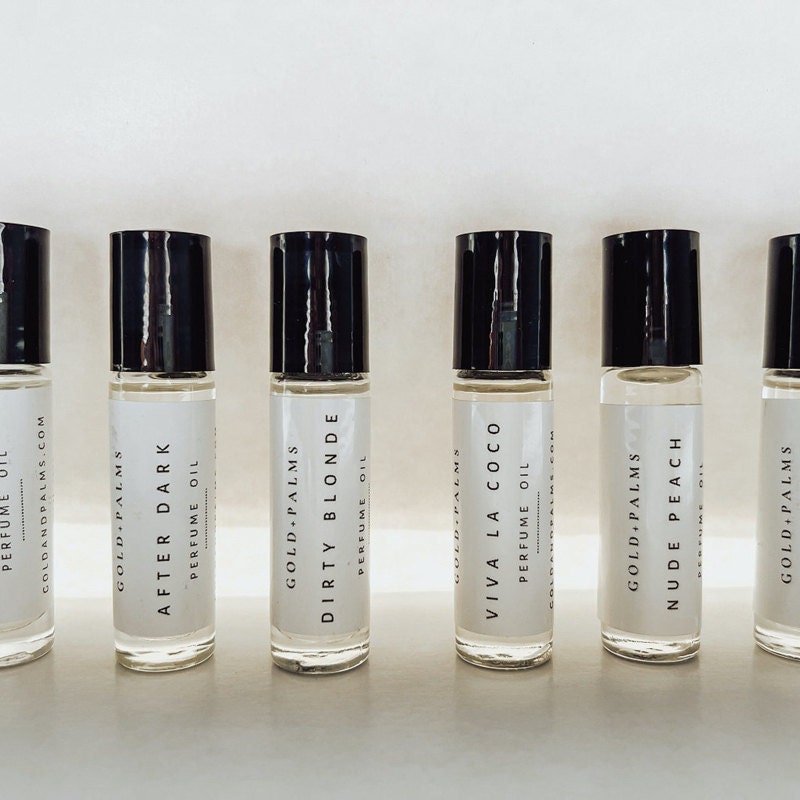 SHOP: Roll-on perfume oils from Gold & Palms Atelier, $15 each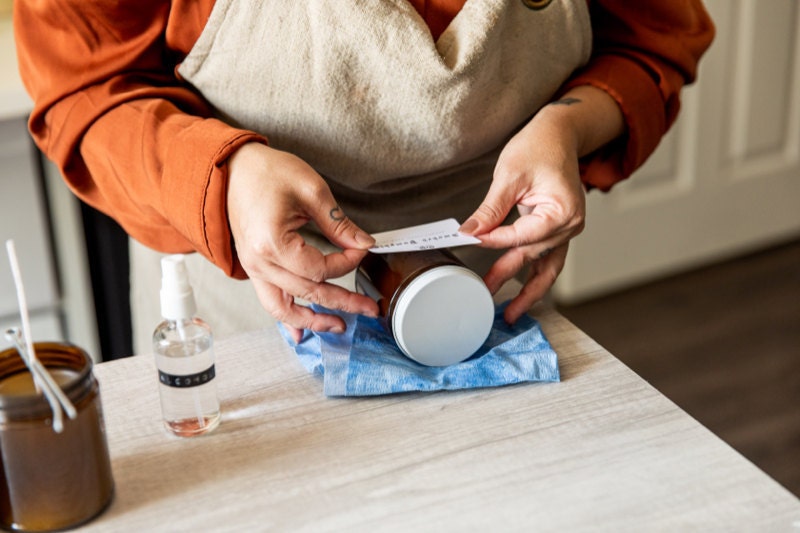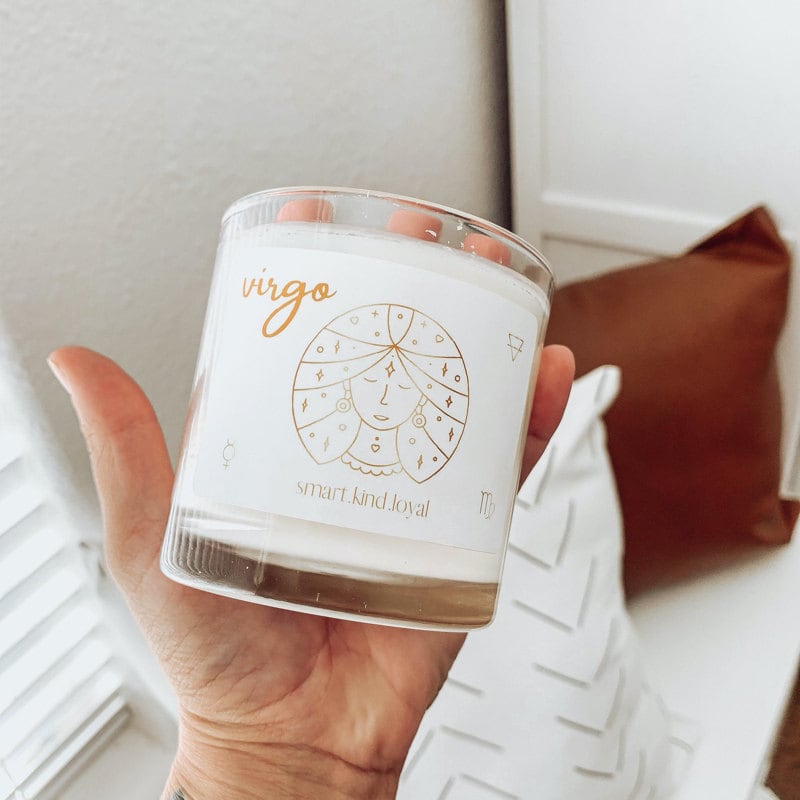 SHOP: Zodiac candles from Gold & Palms Atelier, $24 each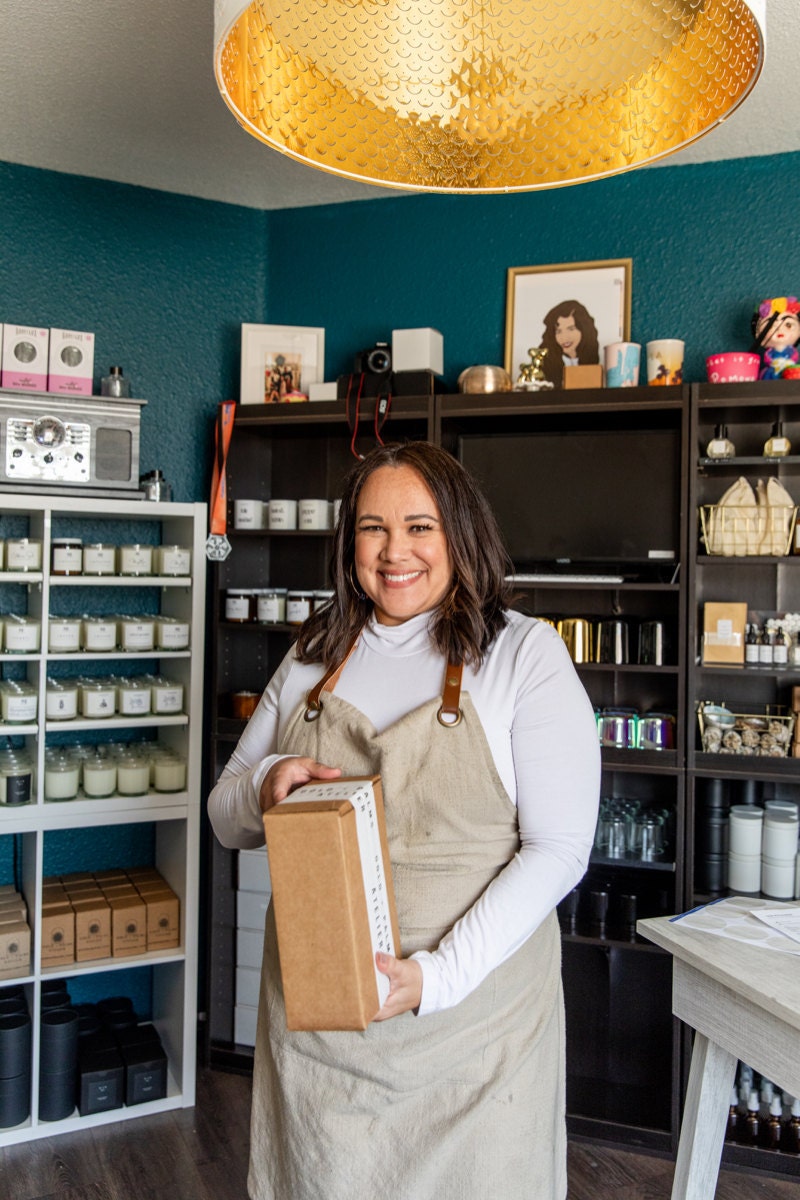 What goes into making a good candle?
Small makers, we wick our candles to have a perfectly performing candle. So, if you burn it for two to four hours, you're going to get a full wax melt pool, which means it'll melt from edge to edge and you won't have tunneling, which is when you are left with a tunnel of unmelted wax.
A lot of candle makers, including myself, also use beautiful vessels that can be reused. I definitely encourage people to pop the old wax out by loosening it with very hot water. Then clean it and use it for something else, whether it be flowers or bobby pins.
Any pro candle burning tips?
Care for your candle like it is a special part of your house, and trim your wick to 1/8 to 1/4 of an inch before each and every time you light it. I like to tell people that your flame should not be dancing the merengue, it should just be slightly swaying. The purpose of the flame is not to light up the room, but to warm the wax below it, and to emit the fragrance into the home.
Follow Gold & Palms Atelier on Instagram and Facebook.
Studio photography by Kate Berry. Product photography courtesy of Gold & Palms Atelier.