You won't believe what this gorgeously crafted furniture line is made of!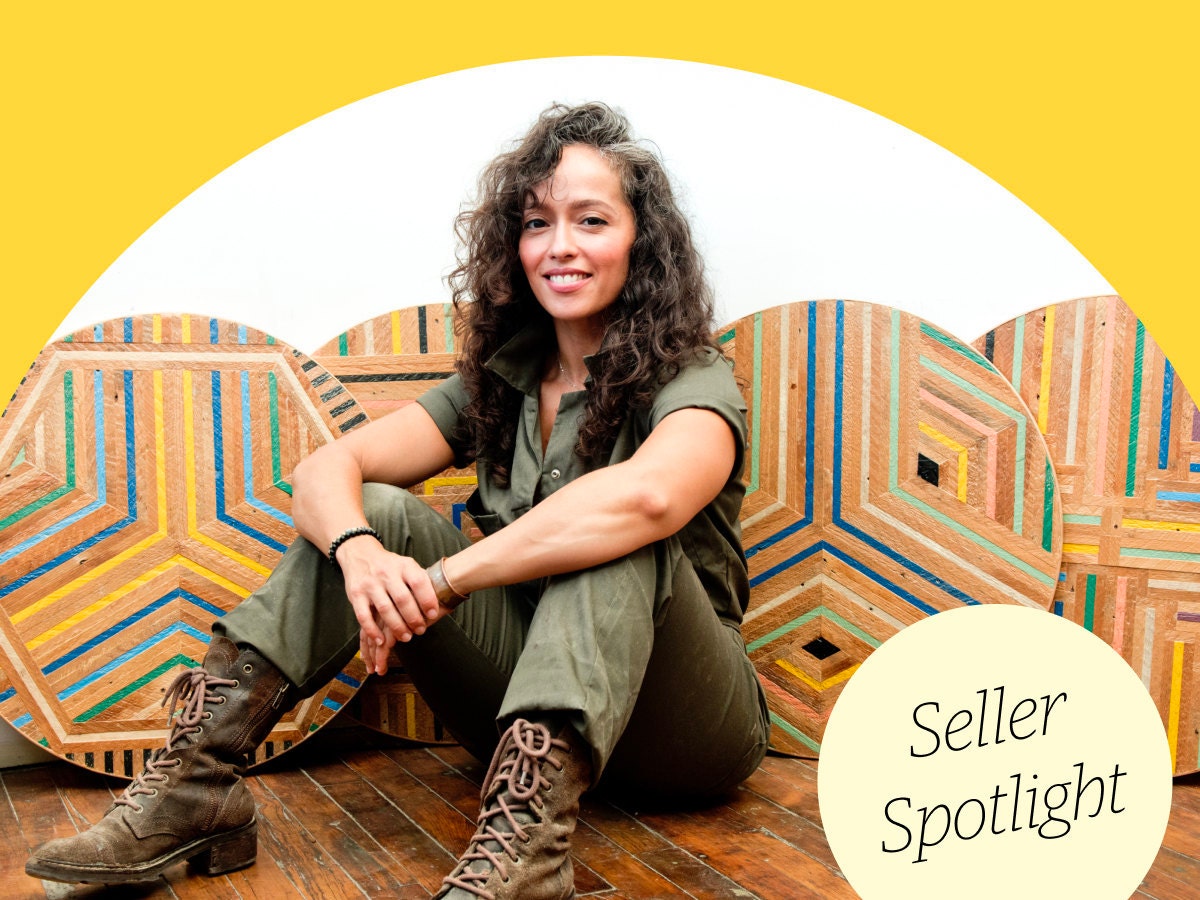 In our Featured Shop series, we shine a light on a standout shop from Etsy's talented seller community, offering readers a behind-the-scenes look at their process and story. This month, it's all about the stunning furniture from Gomez Design Studio.
Shop name: Gomez Design Studio
Seller: Tiffany Gomez
What they sell: Tables, desks, and home decor, crafted from construction waste and other discarded materials*
Studio location: The Bronx, New York
Fun fact: An interior designer by training, Tiffany is a self-taught woodworker.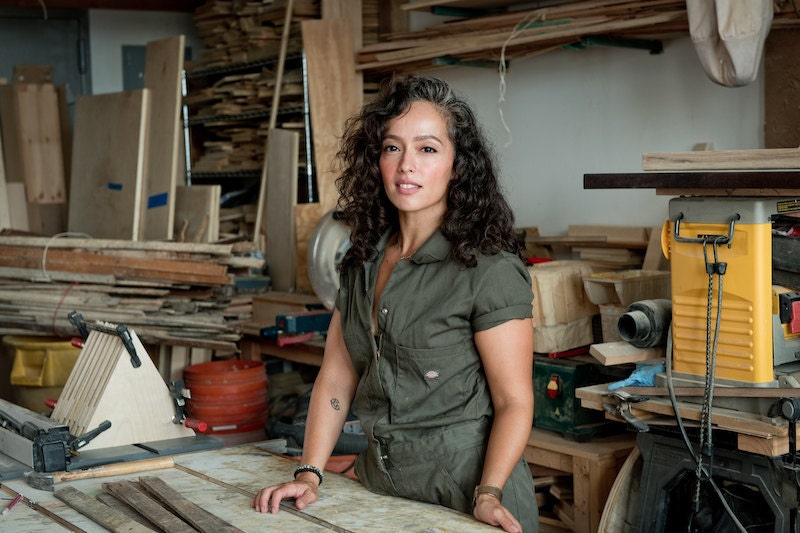 Whoever said one man's trash is another man—or woman's—treasure, probably didn't see Tiffany Gomez coming. "Because I only work with construction waste and other discarded items, I have to let the materials guide me," explains the sustainably minded seller behind one of our favorite furniture and decor shops, Gomez Design Studio. Lucky for all of us, those salvaged planks of wood have led her some pretty incredible places: to drop-dead-gorgeous dining tables featuring inlaid marble motifs, to colorful hand-painted side tables hewn from reclaimed oak flooring, and to stunning statement mirrors featuring original nail holes that only add to their beauty—to name just a few. Read on for more on why this standout shop is one to know, and to explore the beautifully crafted line.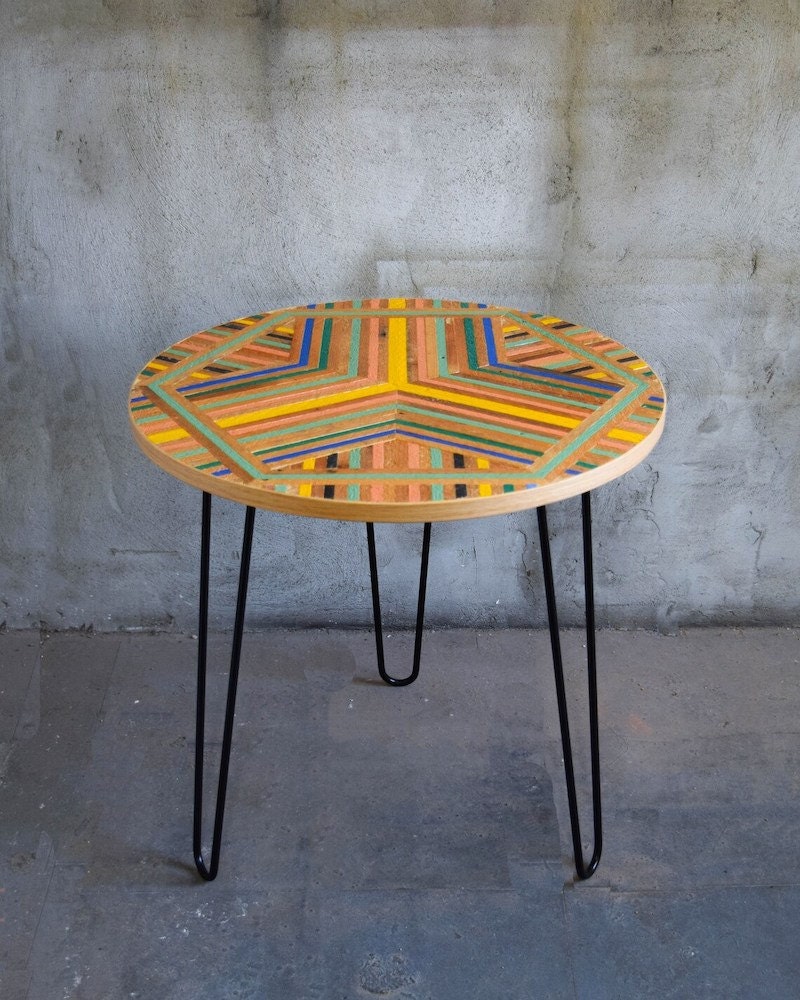 SHOP: Colorful round side table from Gomez Design Studio, $800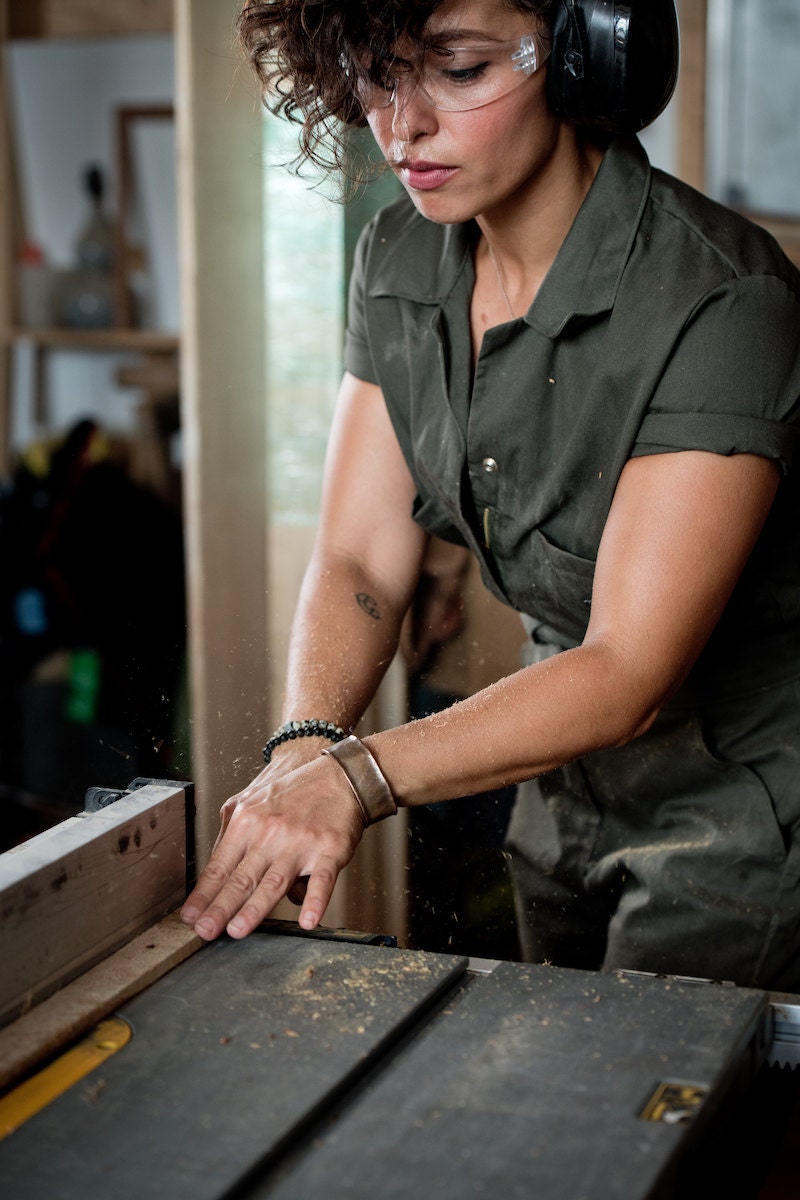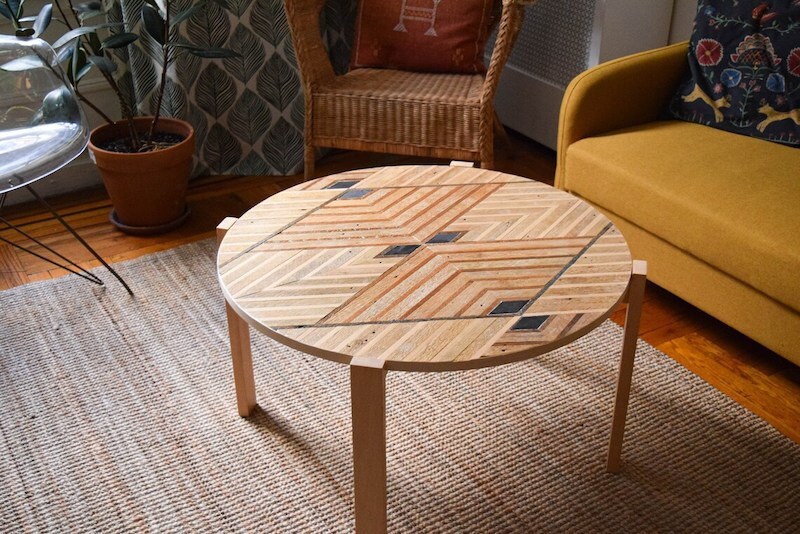 SHOP: Round coffee table from Gomez Design Studio, $1,500
"I never had any intention of being a woodworker, it just sort of fell into place. I started picking up any piece of wood I could find, invested in my first table saw, taught myself how to use it, and the rest is history."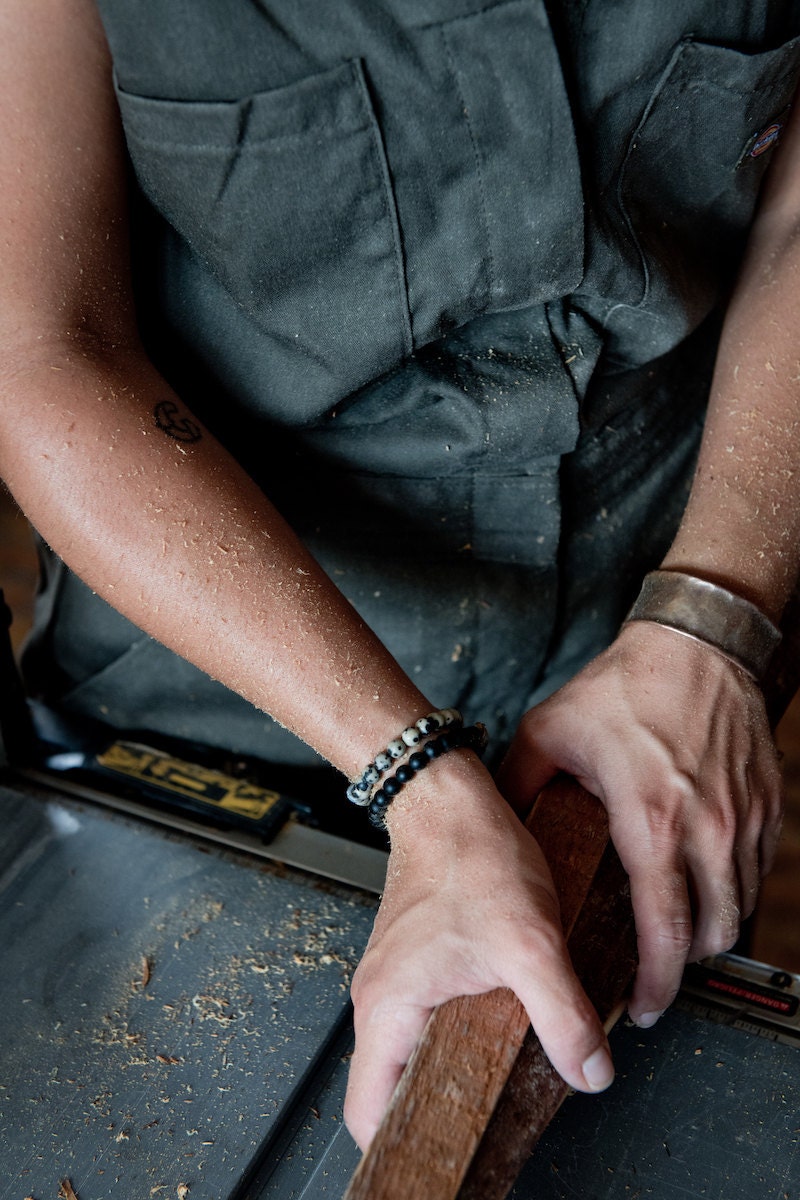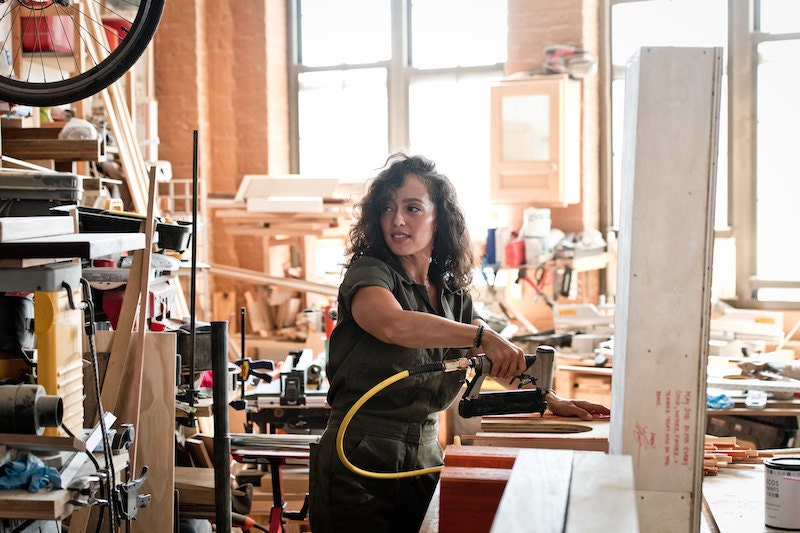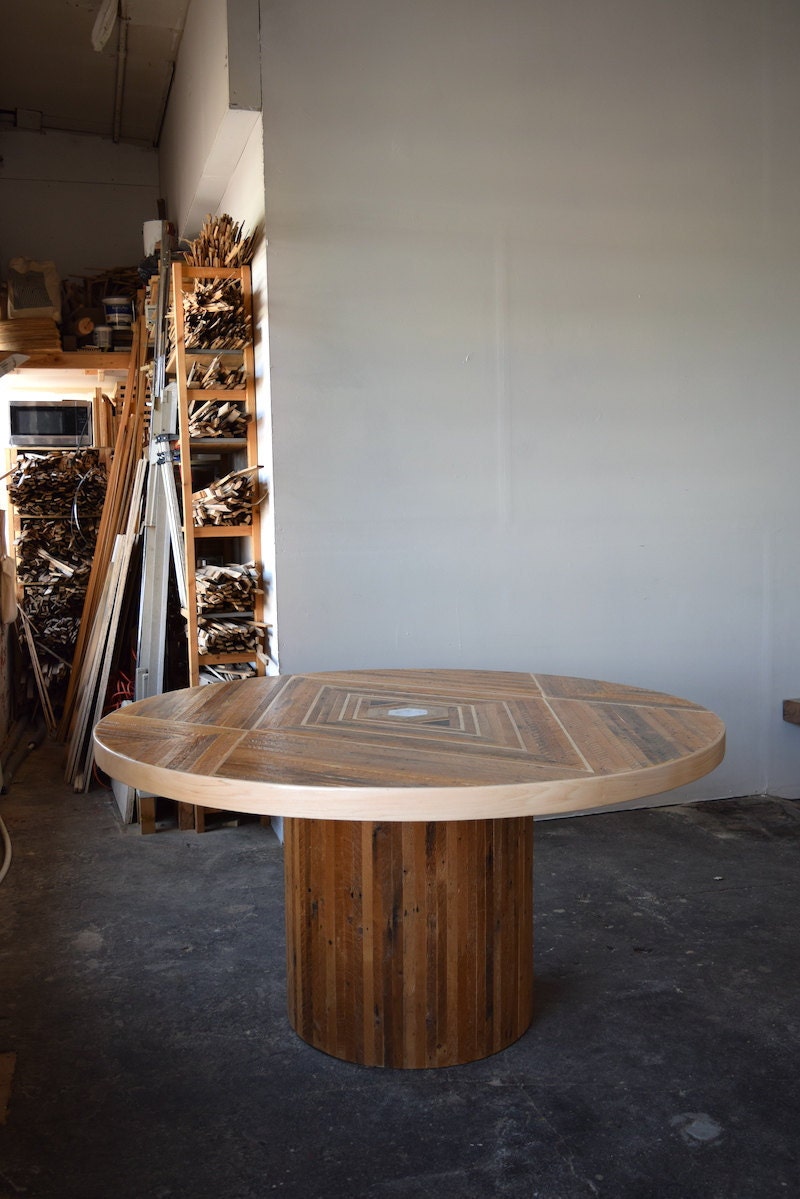 Why Gomez Design Studio should be on your radar:
A self-described "sustainable artist" and fierce environmental advocate, Tiffany channels her passion for protecting the planet into designing pieces that look great in your space, that you can feel great about, too. "I work with what I have," she says. "Nothing is ever really promised." Except, of course, carefully considered, conversation-starting furniture built to last a lifetime.
The best investment pieces for your home:
When we say you can't go wrong, we mean it—but if we had to choose, it might be Tiffany's made-to-order round side tables that steal the show in our book. Built from reclaimed lath sourced from demolition sites around New York and cleverly fashioned into gorgeous geometric designs, these beauties are finished with restrained pops of paint and sleek hairpin legs. The standard 22-inch height makes them perfect for a bedside table or living room plant perch, but Tiffany is also happy to team up on a custom version designed with your specific space in mind.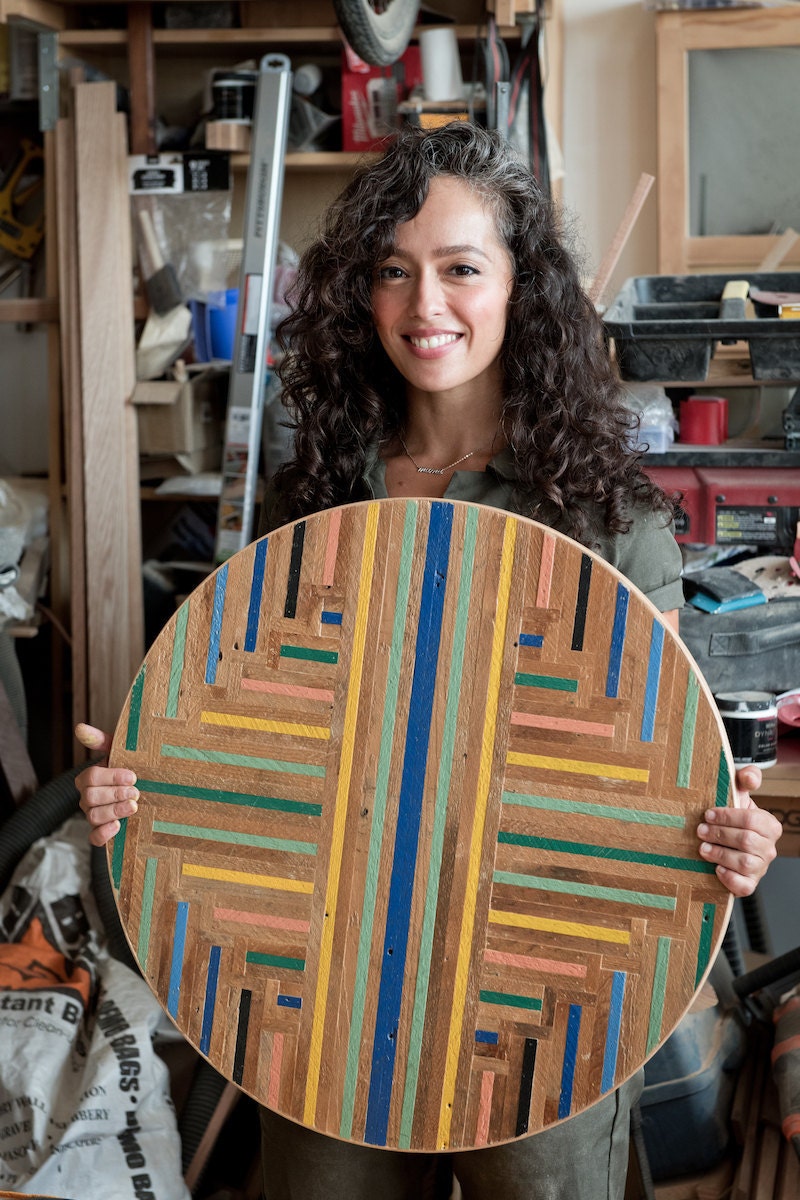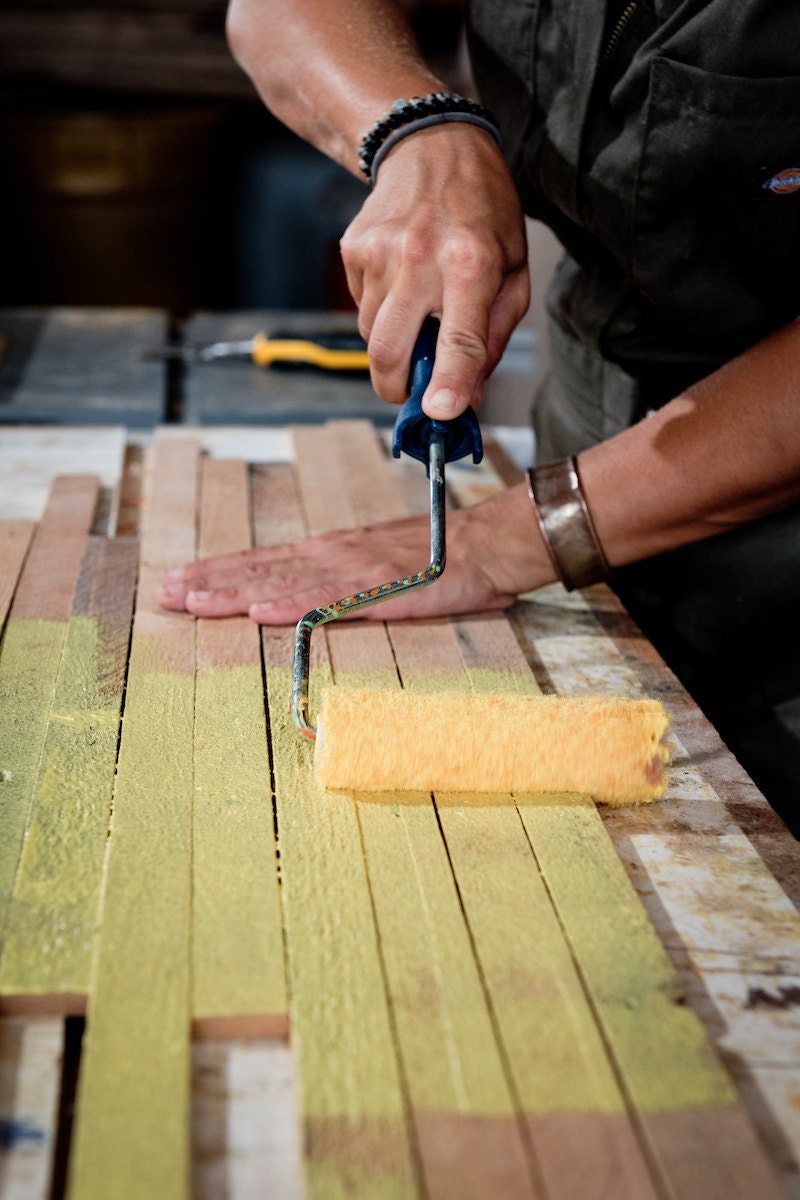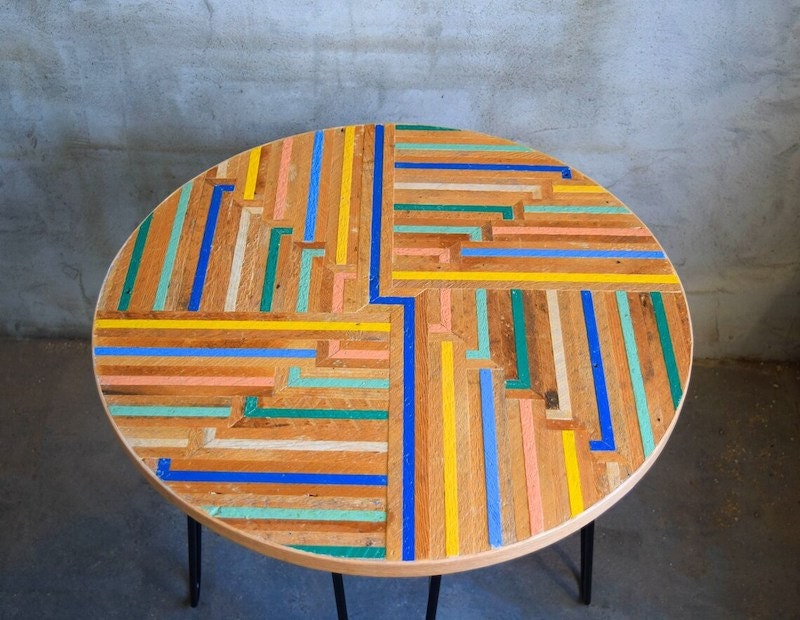 SHOP: Colorful round side table from Gomez Design Studio, $800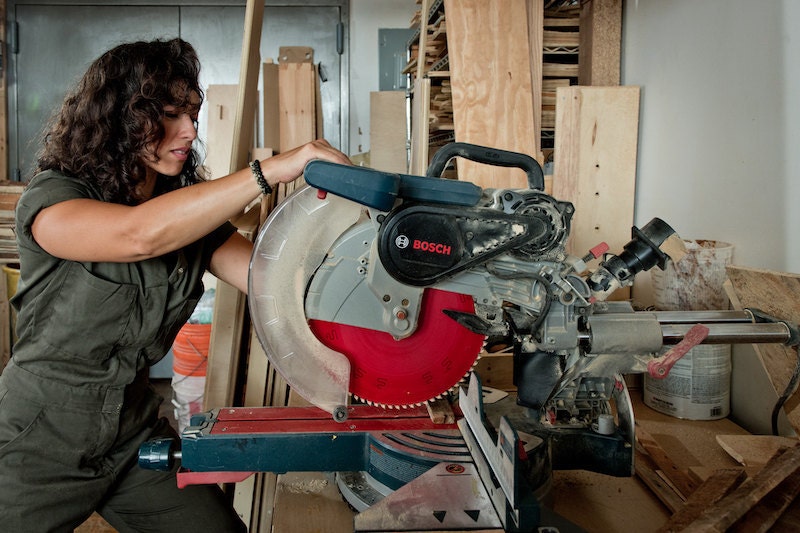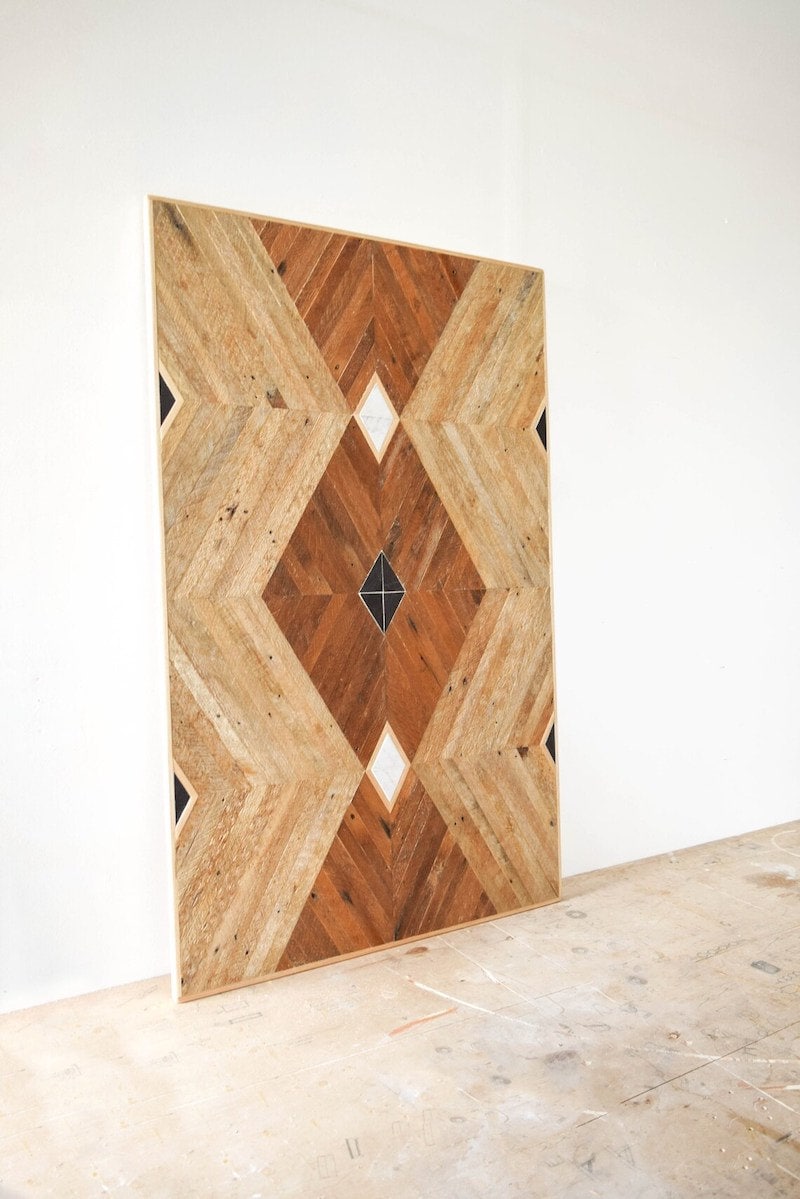 SHOP: Custom reclaimed wood dining table with marble and granite inlay from Gomez Design Studio, from $750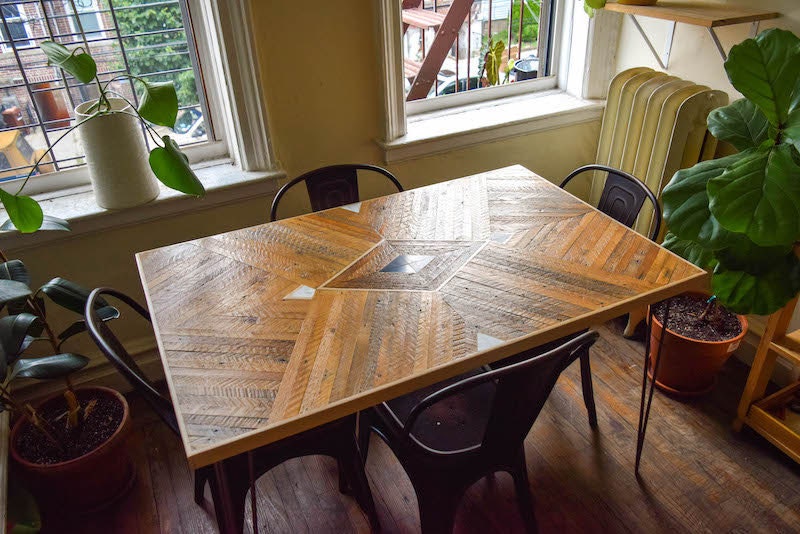 SHOP: Custom reclaimed wood dining table from Gomez Design Studio, from $750
In their own words:
"I look at the different tonalities within the wood and search for imperfections and unique characteristics within the texture. These elements are what dictate the patterns and geometry, but my emotional connection to the work is what tells the story. A piece must feel balanced to me otherwise it's incomplete. The process of assembling a piece is reflective of my own personal journey through life and how I've pieced the parts of myself back together."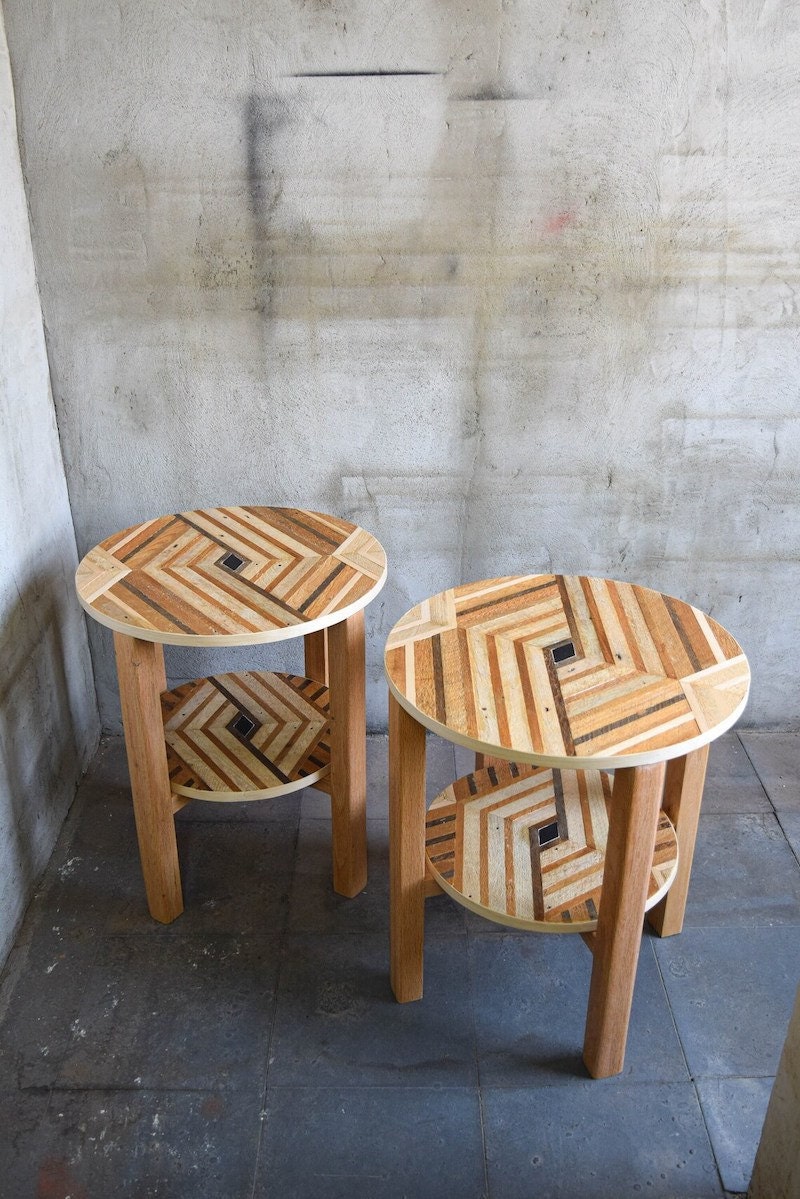 SHOP: Set of custom reclaimed wood side tables from Gomez Design Studio, $2,250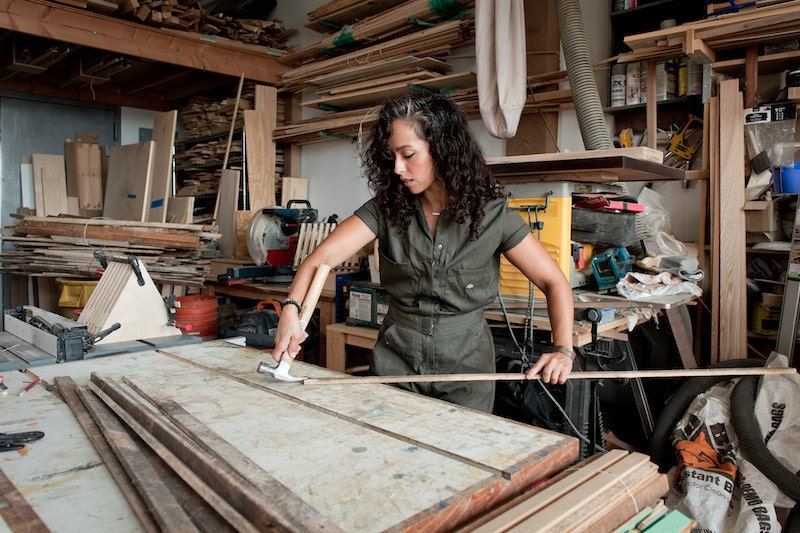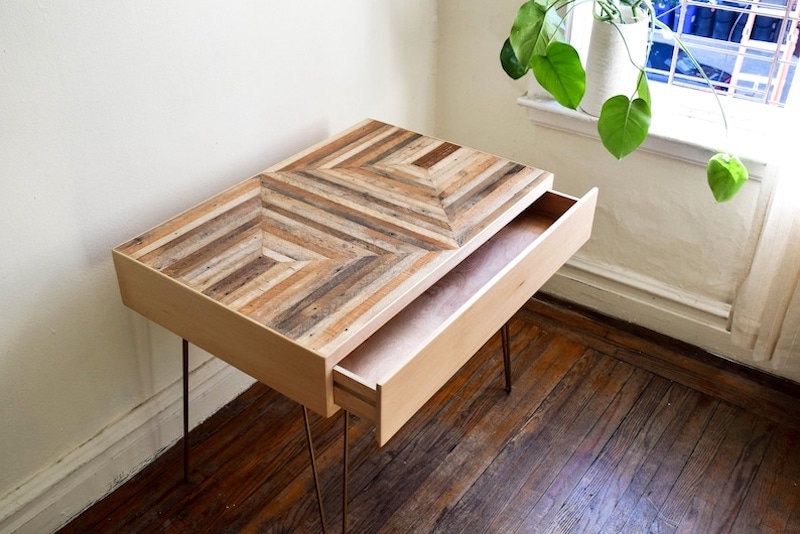 SHOP: Custom reclaimed wood desk from Gomez Design Studio, $2,000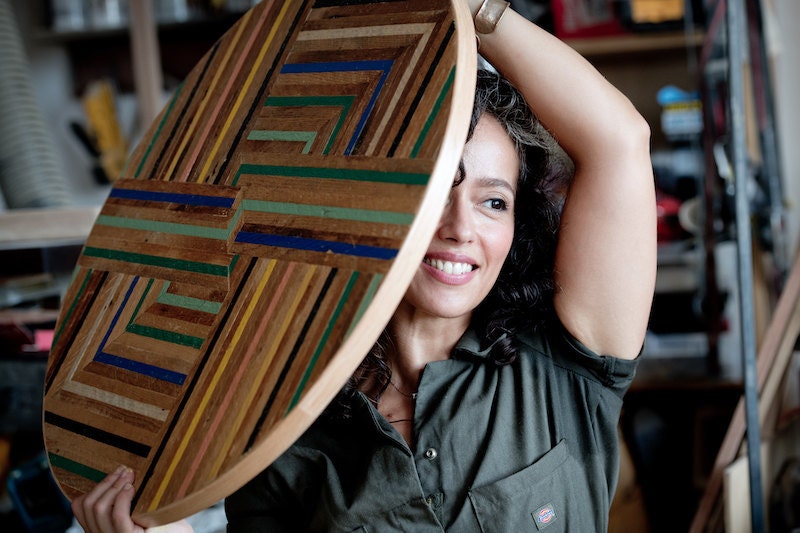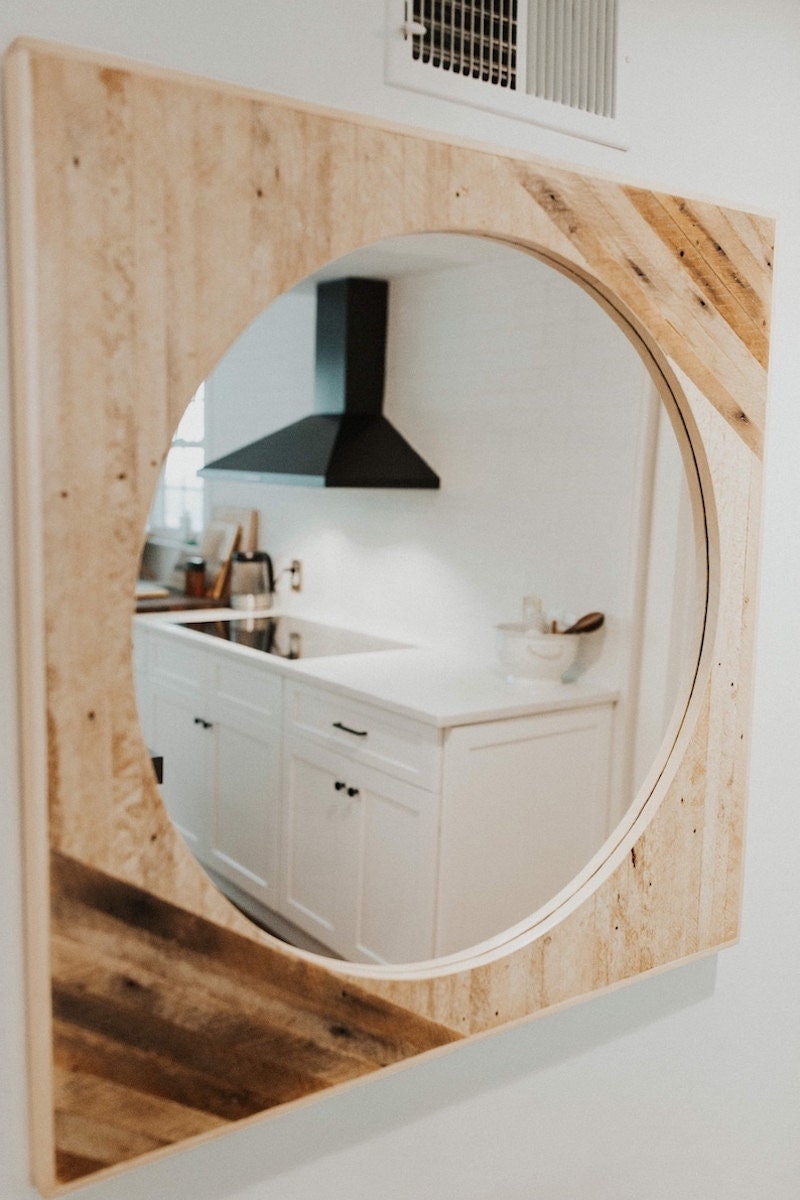 SHOP: Custom reclaimed wood mirror from Gomez Design Studio, $950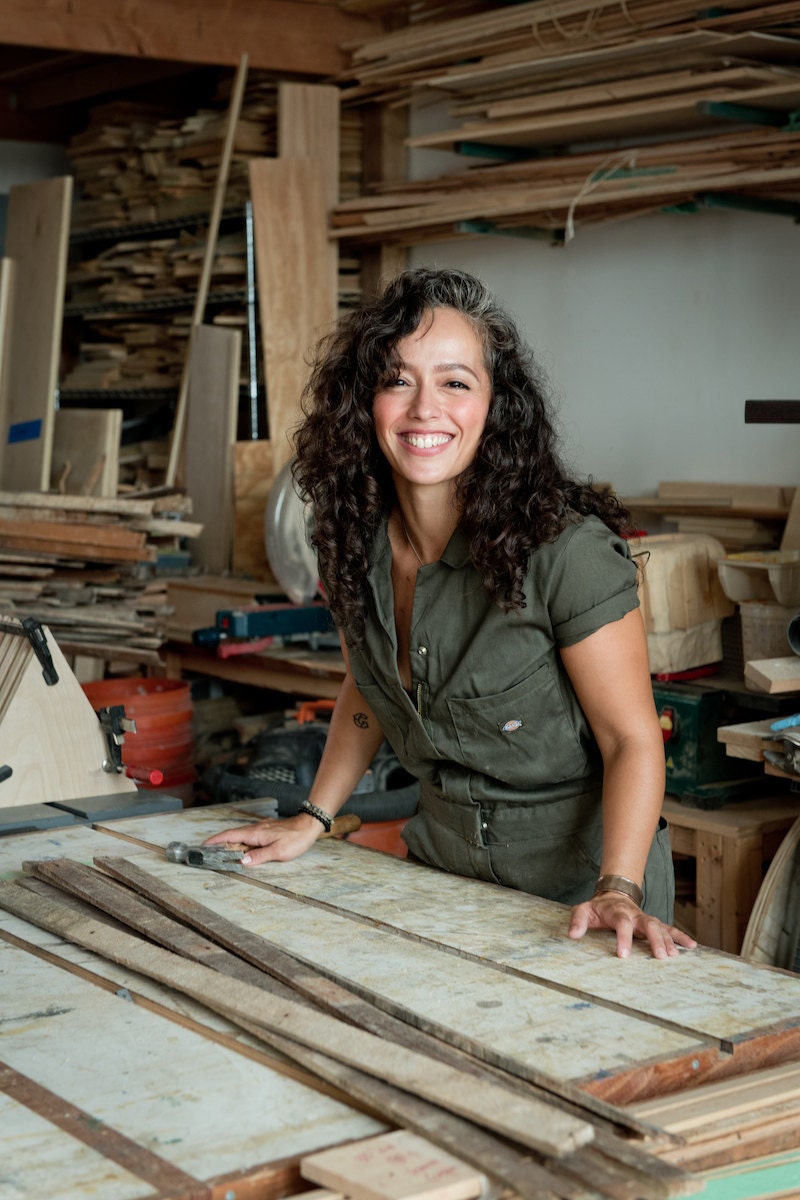 "I just love that I can do this for a living. I get to create freely and share my work with people all over the country. I'm incredibly grateful."
Follow Tiffany on Instagram and Facebook.
Lifestyle photos by Gabriela Herman. Product photography courtesy of Gomez Design Studio.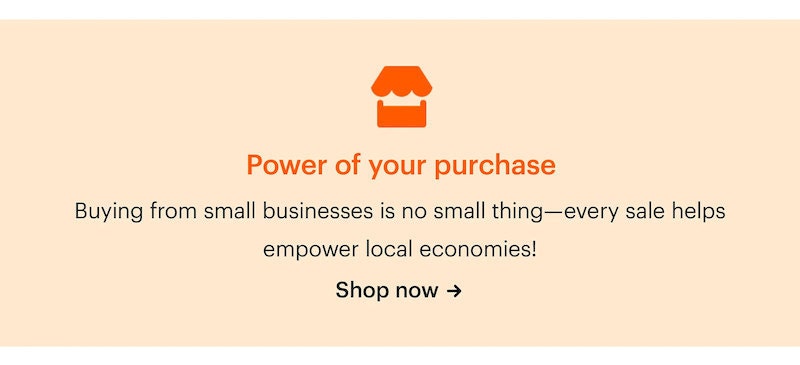 * Descriptions of the environmental attributes of any items on Etsy are based solely on Seller's listing information.