Designer Elise Williams turned a fascination with vintage cutlery into a thoroughly modern personalized homewares business.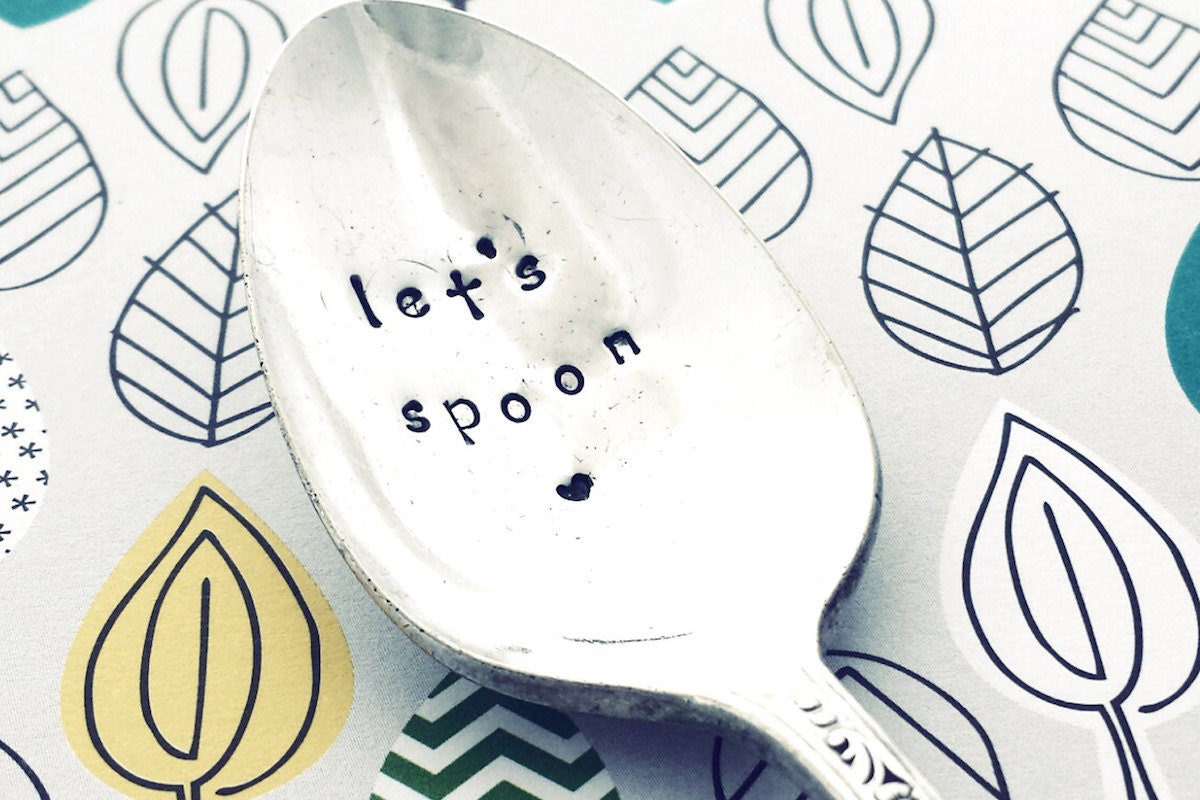 Elise Williams has a slightly unusual prized possession: a pair of sandwich tongs. And not just any sandwich tongs—these are silver-plated sandwich tongs, adorned with birds and flowers, that date all the way back to the 19th century. "I think they're my favorite thing that I own," admits the UK-based maker. Sure, it may sound a little strange, but it's actually quite fitting for the founder of 
Goozeberry Hill
, who makes her living selling hand-stamped and laser-cut cutlery. Before opening shop on Etsy in 2009, Elise worked with silverware in a different capacity—as a manager of various local pubs and kitchens. But with two young children at home, she was eager to transition into a more family-friendly line of work. "I really wanted to stay at home with them and do something creative that I loved," she recalls. It wasn't until she signed up for a silversmithing course—and simultaneously undertook a home renovation—that an opportunity to do just that presented itself. "We live in a house from the late 1800s, and as we started to renovate it, every room produced something from under the floorboards, including some old spoons," explains Elise. "And in my course, I started hand-hammering metal with these little letter stamps—it just seemed to marry up." Elise put two and two together and began hand-stamping playful quotes onto vintage spoons, then gifting them to friends and family. "There just seemed to be a lot of love for them, so I decided to try selling them on Etsy. It took off really quickly."
Read on to discover how Elise's line has expanded over the years, and check out her top gift ideas for Father's Day—then shop the Goozeberry Hill collection.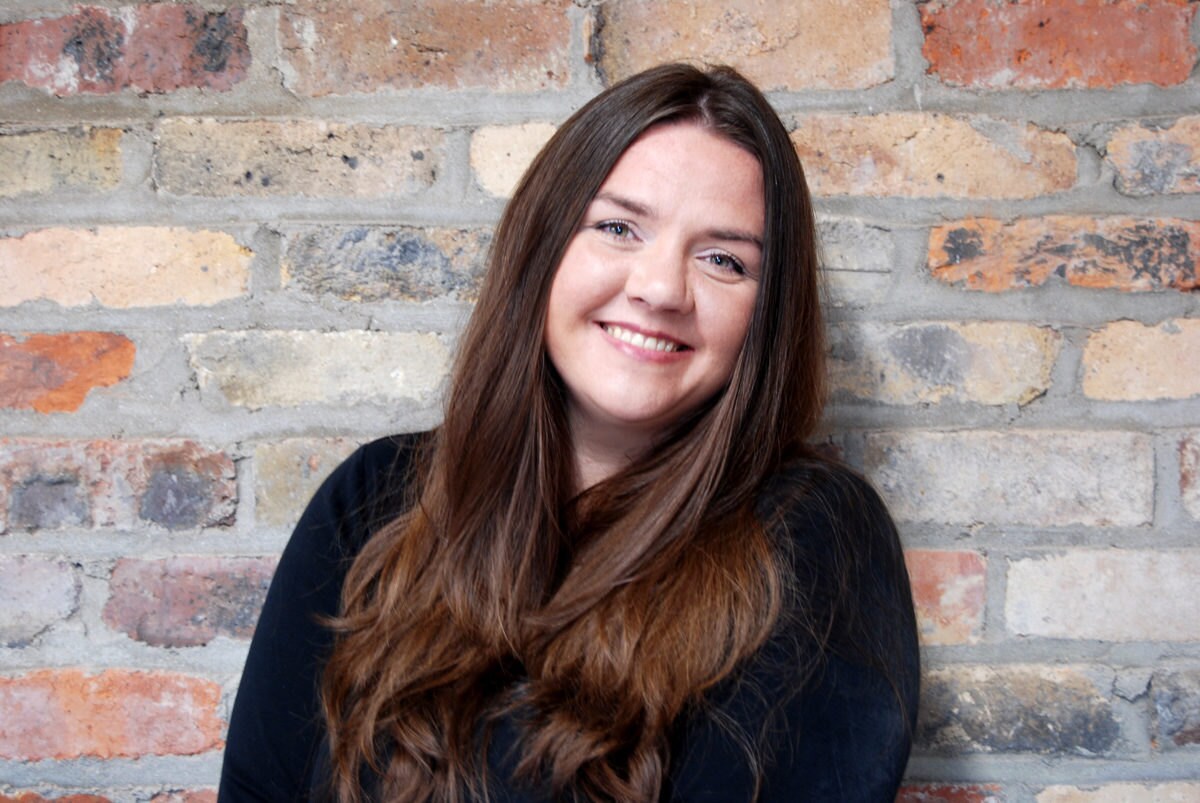 So, you can only find so many vintage spoons hiding under your floorboards. How do you source the rest of your cutlery?
I didn't actually sell the ones from under my floorboards—they were a little bit too grubby! But I source from quite a lot of places: from auctions, charity shops, and from quite a few flea markets, as well. I even get some things from Florida. There's a really lovely Canadian guy down there who sells antiques and emails me now and again to say he's got some spoons in.
It all started with spoons, but today you sell a number of wooden, laser-cut homewares, as well.  How has your product line evolved over the years?
The first things I sold were vintage, hand-stamped spoons, but over time, getting my hands on them became increasingly difficult—there are only so many
vintage spoons
in the world, and I really do feel like I've used quite a lot of them. So I found myself at a crossroads. If the business was going to continue, I felt I either had to go out and buy new, vintage-style cutlery, or do something completely different and explore another part of my creative sphere. And I think the beauty of the cutlery is that it
is
vintage, and that it's had a life before, so I decided to branch out into laser-cut
chopping boards
. The boards just seemed to be such happy bedfellows with the spoons—I wanted the line to still be quite cohesive. Then I realized how much you could do with a laser cutter—it's endless what you can produce, and you can
personalize
items at a really good price. That's how I saw the business growing. Today, the majority of my items are personalized and everything can be personalized.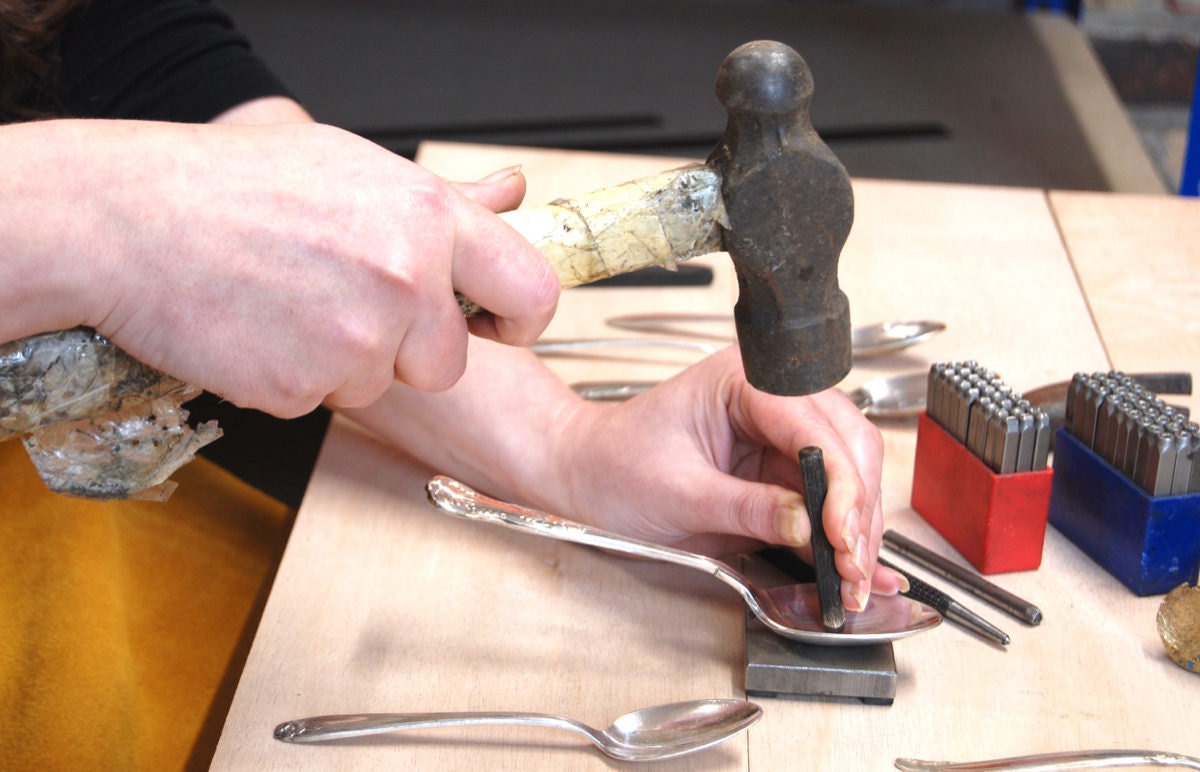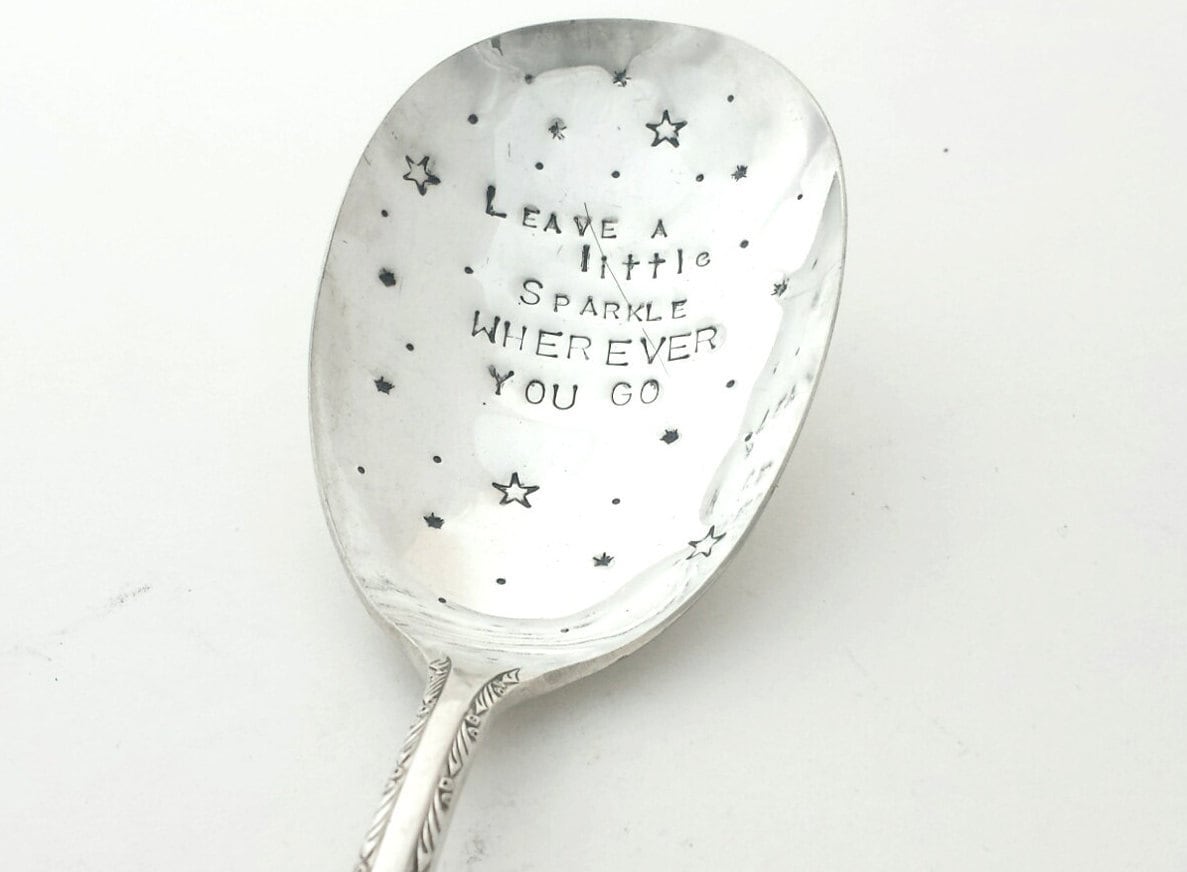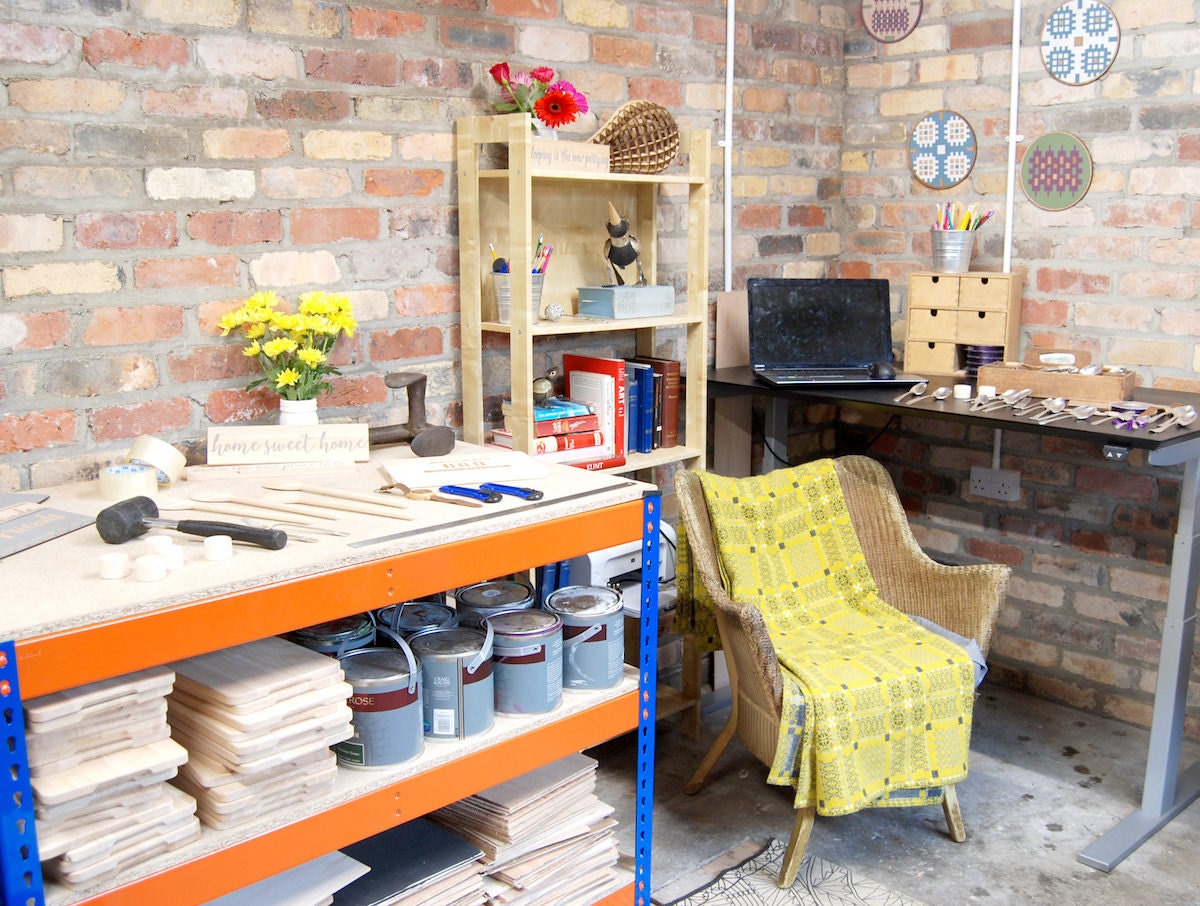 What's your favorite kind of item to make?
My favorite would have to be the
spoons
because it's a very hands-on process. It's just you and your hammer, making something. Whereas with the laser-cut stuff, obviously you do all the design, but the machine does the engraving for you. It's gratifying in a very different way than the spoons.
Do you have a favorite spoon?
I do have a favorite: There's one that says, "
Don't tell anyone, but there's gin in my teapot
." When I was a kid, I used to have a little playhouse in my bedroom, and at Christmastime my aunt would come and visit us, and she used to put gin in her little teapot and come sit with me inside. All the adults would be downstairs doing their Christmas things, and my aunt would come up and secretly sip her gin with me. I love that memory, so that's where the idea for the spoon came from.
And what's the most popular item in your shop?
My bestseller is the
birthday boards
, which help you keep track of birthdays with these little hanging discs. They sell phenomenally well. The story behind those is also a family thing. My mother sends birthday cards to everybody who's ever been born. She's got her whole annual calendar filled with page after page of the birthday cards she sends every year. So I made a board to help her keep track—it was actually one of the first things I made on the laser cutter. She has 112 disks to mark the cards she sends. I thought, "She can't be the only one in the world who does this." And it turns out, she really isn't. They're really popular, especially around Mother's Day.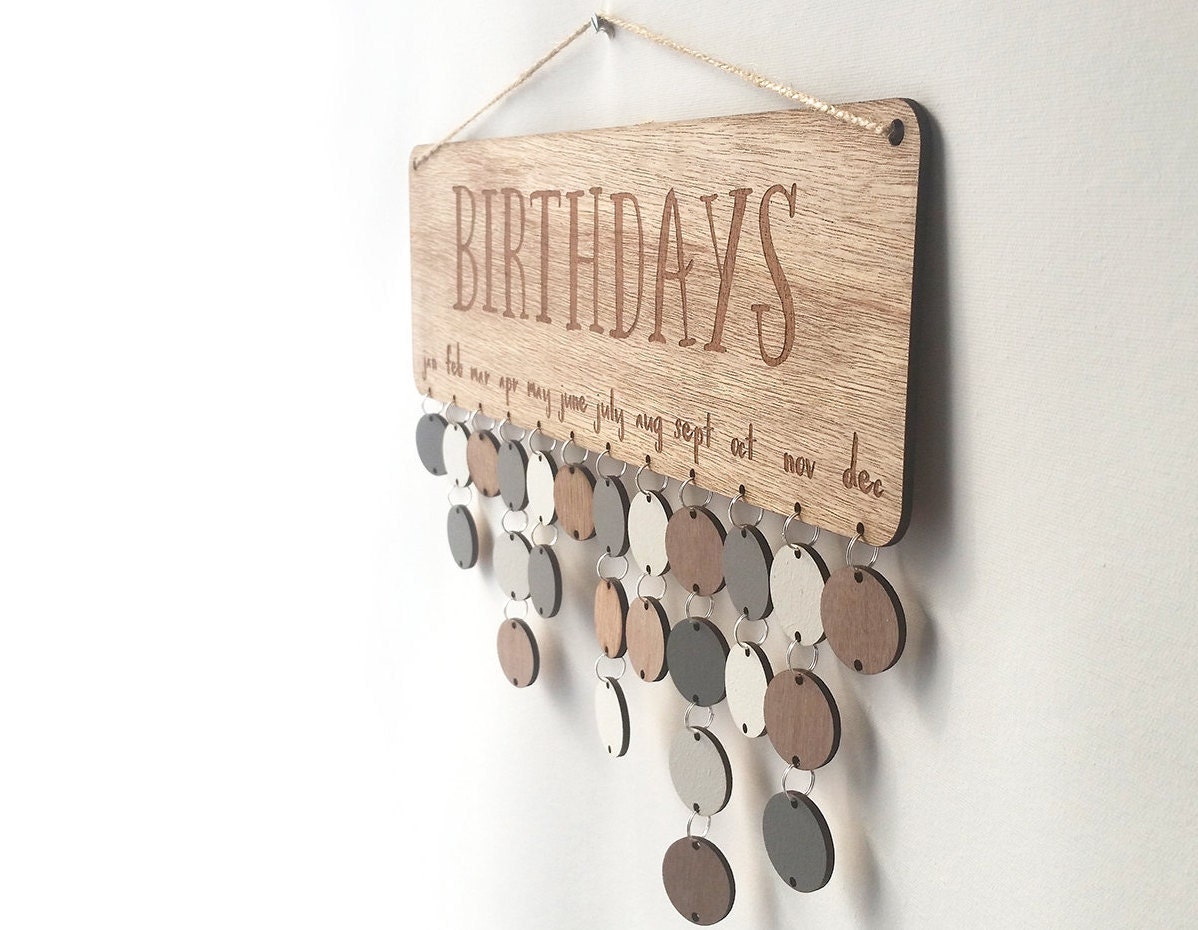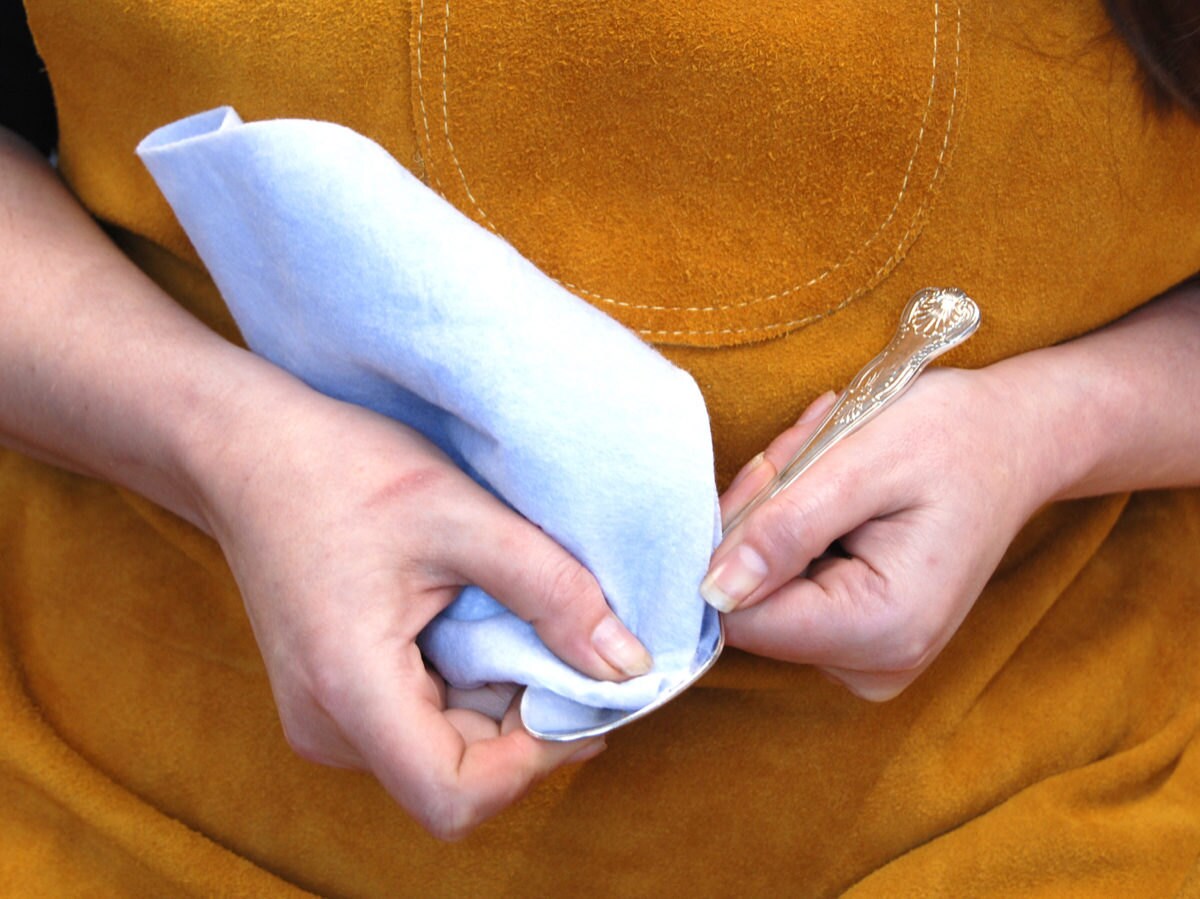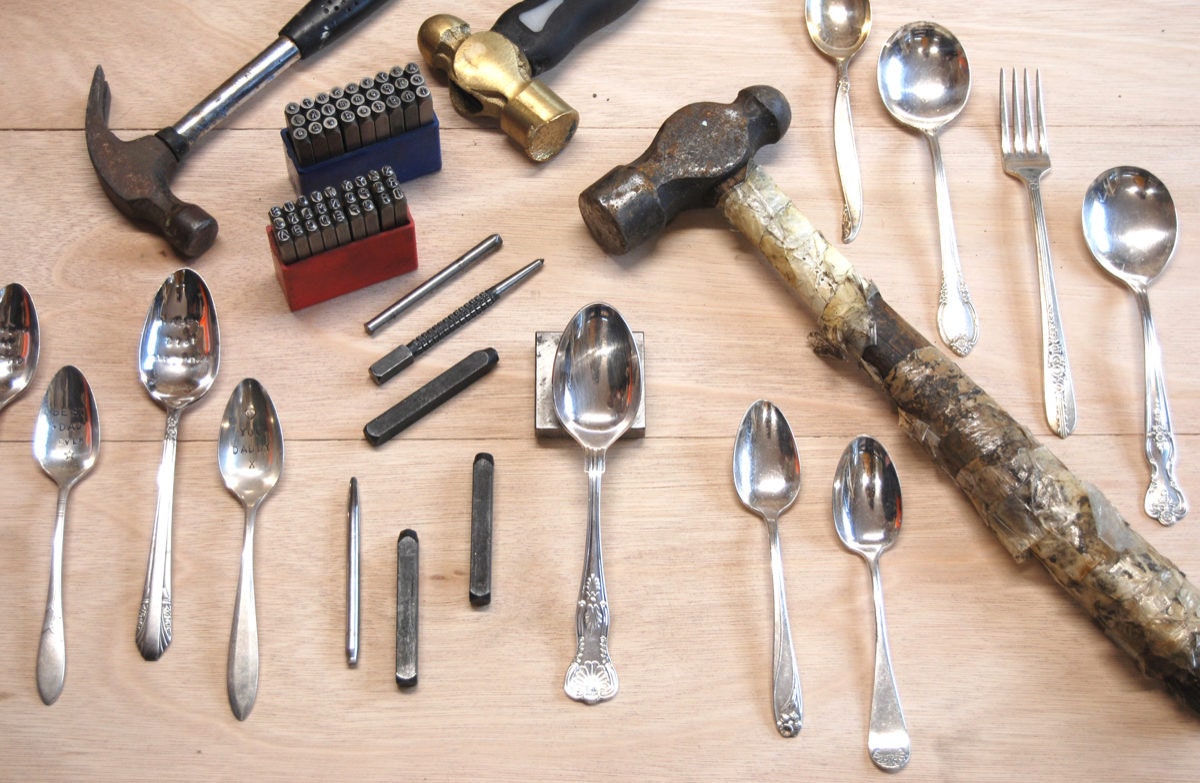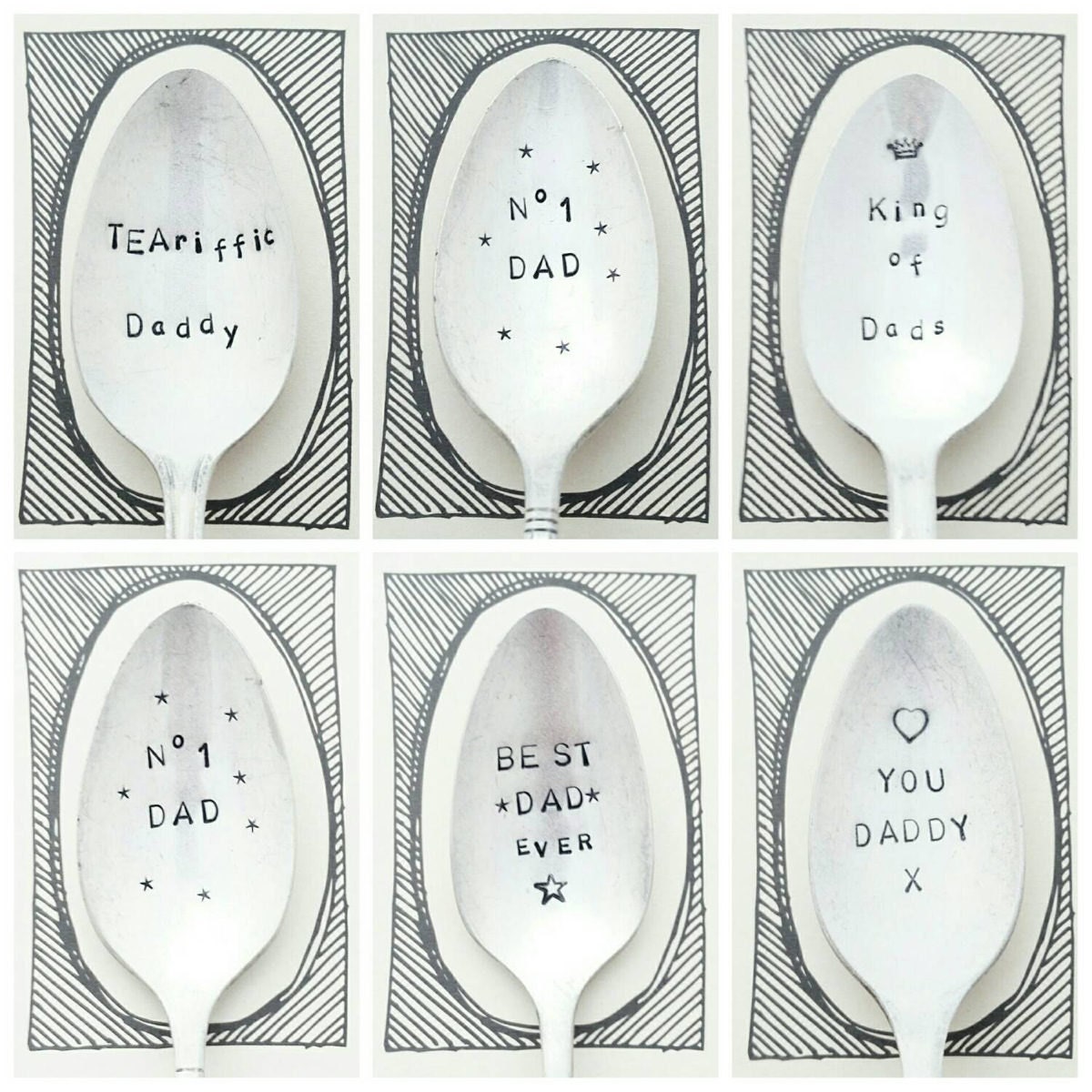 And what about for the dads out there? What's popular for Father's Day gifting?
Spoons
seem to be the thing for Father's Day. For example, the hand-stamped spoons that say how dad likes his tea or coffee: "
Daddy likes coffee, milk, one sugar
," or whatever it is. That's the thing that sells incredibly well.
Tell me about your relationship with your customers.
I'm always amazed. I have customers I've had since 2009 who order
spoons
every Christmas or every birthday as keepsakes. Or I'll do a
chopping board
for a wedding and know it's a gift that they'll keep forever to remember the day they got married. The fact that I'm in people's lives for such big occasions—it's really quite humbling. It's just little old me in South Wales with my laser cutter and my hammer being involved in so many peoples lives over the years—it's quite an incredible thing.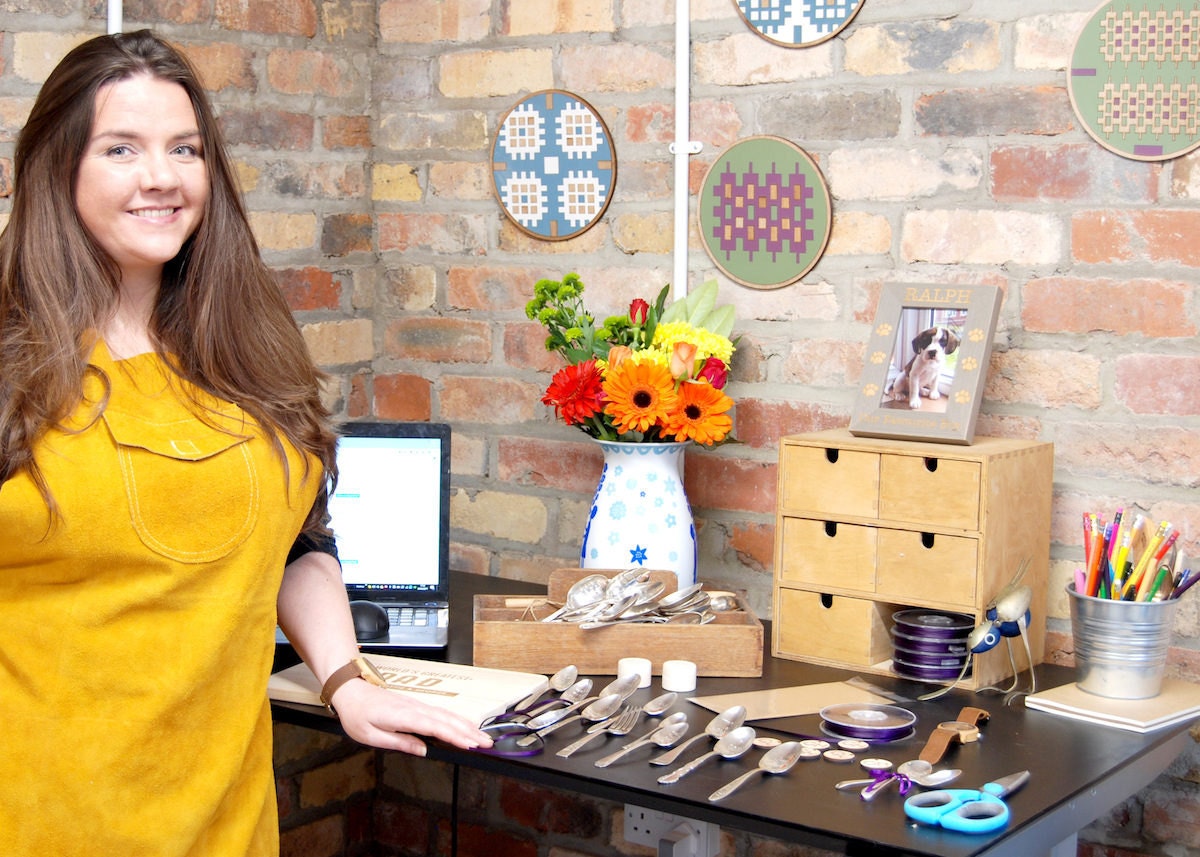 Last question: What do you love most about your work?
My favorite part of the job is twofold—first, it's the flexibility that's been afforded to me by the internet and by Etsy. It's incredible. It's allowed me to work in the way that I want to work. It means I can be creative, it means that I can interact with people and provide gifts that really do have significance. And the second part is the customers—they're really what make it. If it wasn't for them, I wouldn't be able to do what I do.
Follow Goozeberry Hill on Facebook and Pinterest. 
Photographs by Goozeberry Hill.