by Sharon Steel
The careful, quality-conscious makers behind this handcrafted leather accessories shop know that all good things are worth the wait.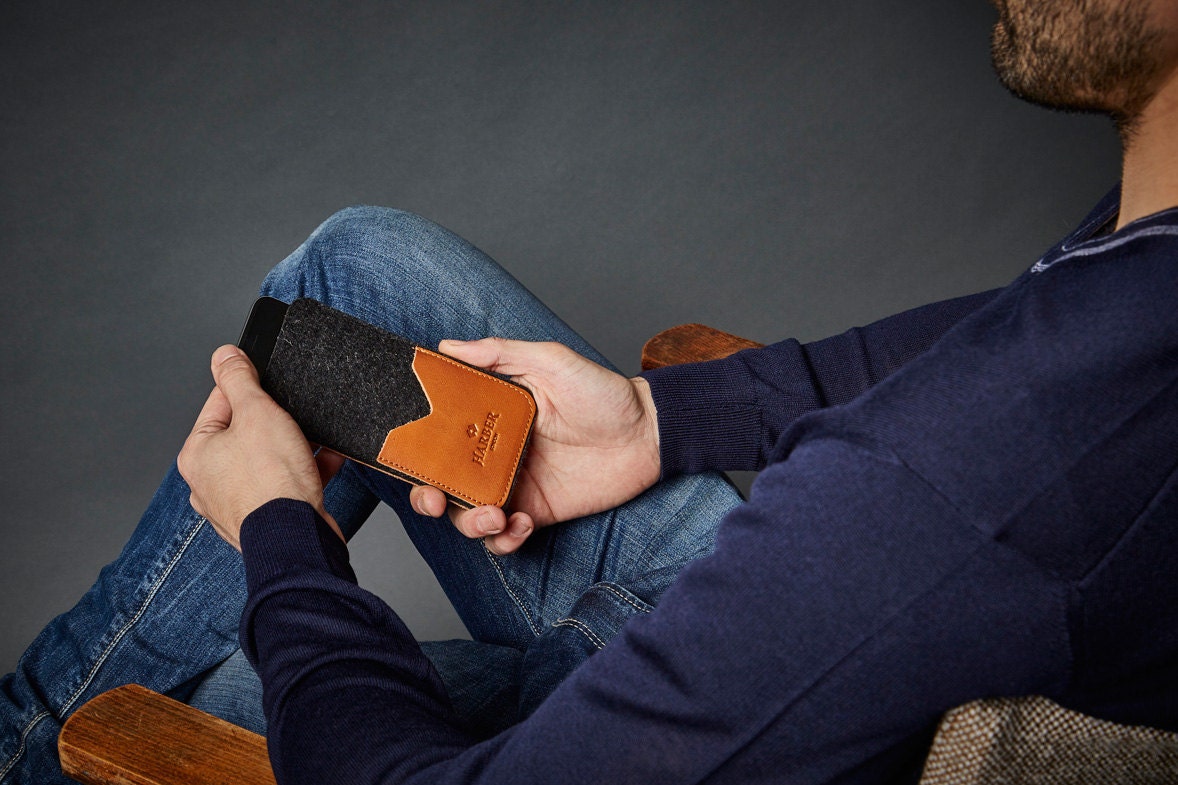 Harber London
is a business born from the desire to create something beautiful that can't be found anywhere else. Co-founders Armando Isaac, William Mosquera, and Caroline Maldonado were overwhelmed by the amount of laptop sleeves and smartphone cases on the market — and underwhelmed by the craftsmanship. "We saw so much we weren't compelled to buy. But we thought we could make something that other people would love," recalls Isaac. "When we came across Etsy, we realized, we can do this, so we
should
do it." Before launching their suite of sleek, artisan-crafted leather goods — which includes 
laptop
and
smartphone sleeves
,
wallets
, and
camera accessories
 — the founders spent two years traveling the world and learning as much as they could about leather and wool, design and construction. Issac says the months spent making the shared dream a reality never felt daunting because it was also time spent with his family: Caroline is Isaac's mother, and William is his brother-in-law and best friend. "Having a business is fantastic, but doing it with my family is priceless," Isaac explains. "My mother, Caroline, has over 30 years of experience as a fashion designer. She was a big inspiration for us. Now, design is all we do, it's all we breathe. When it's something you're passionate about, you really can't get enough."
Read on to learn more about Harber London's work and how their Etsy feedback shapes their new collections.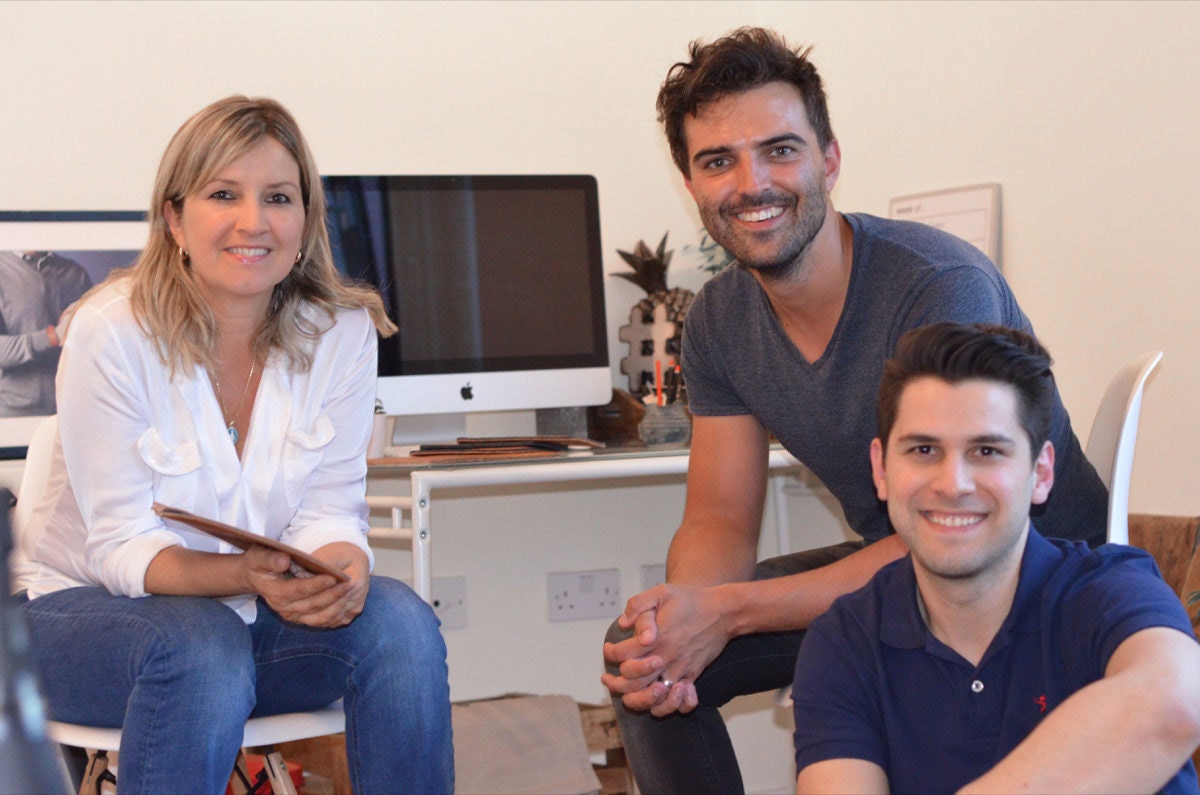 Your brand is all about luxurious products that are old-world in terms of craftsmanship, but created to protect very modern gadgets. What is it about that contrast that appeals to you?
We're always trying to create
timeless pieces for our modern lifestyles
, using the most exclusive materials available. We'd like to believe that technology would never replace the feeling of nature, and that's why we love combining traditional craftsmanship and the oldest natural materials known to mankind. This is why almost everything we make has the same old-school touch.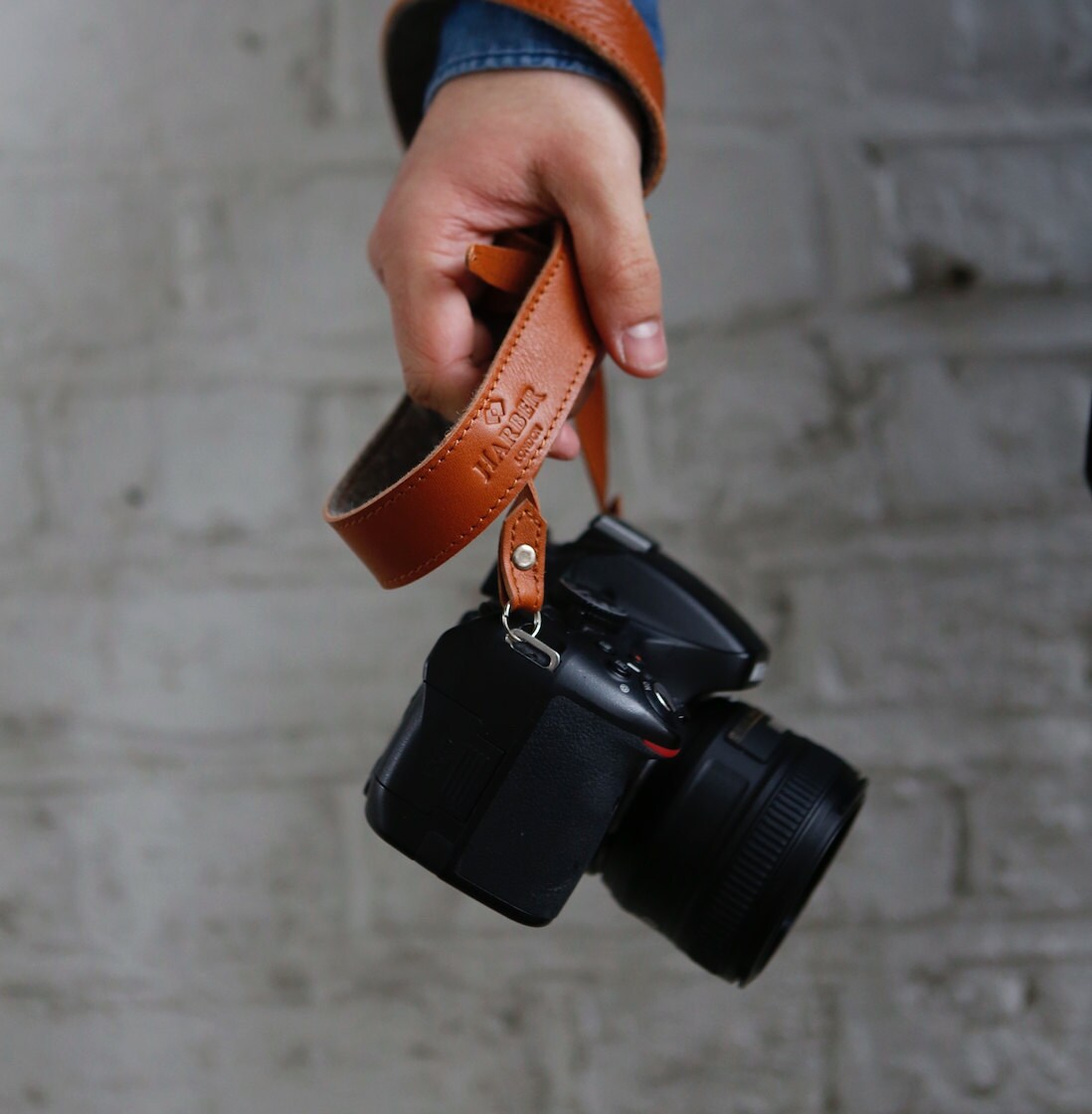 Adjustable camera DSLR leather strap with felt lining, $60
Walk us through the process of how you go from an idea to a finished product.
We make mood boards for collections. If it's a simple design, we might create up to 10 or 15 paper samples, but for something more complicated, it could be around 30. Then we make a real sample. We have an artisan who helps us with all this — his name is Antonio, and we've been working with him for a year. He's in Ubrique, a very small town in the south of Spain. Ubrique has a leather-making heritage which is one of the best in Spain and in the world. After we've done the sketches and the samples, we send them to Antonio. When he sends us a final sample, we use the product ourselves and we also share it with friends and family; each person gets a questionnaire asking what they think about the materials, the logo position, the stitching. We have so many product designs that we're testing but haven't listed yet. If we launched something last month on Etsy, it's probably a design idea that began a year ago.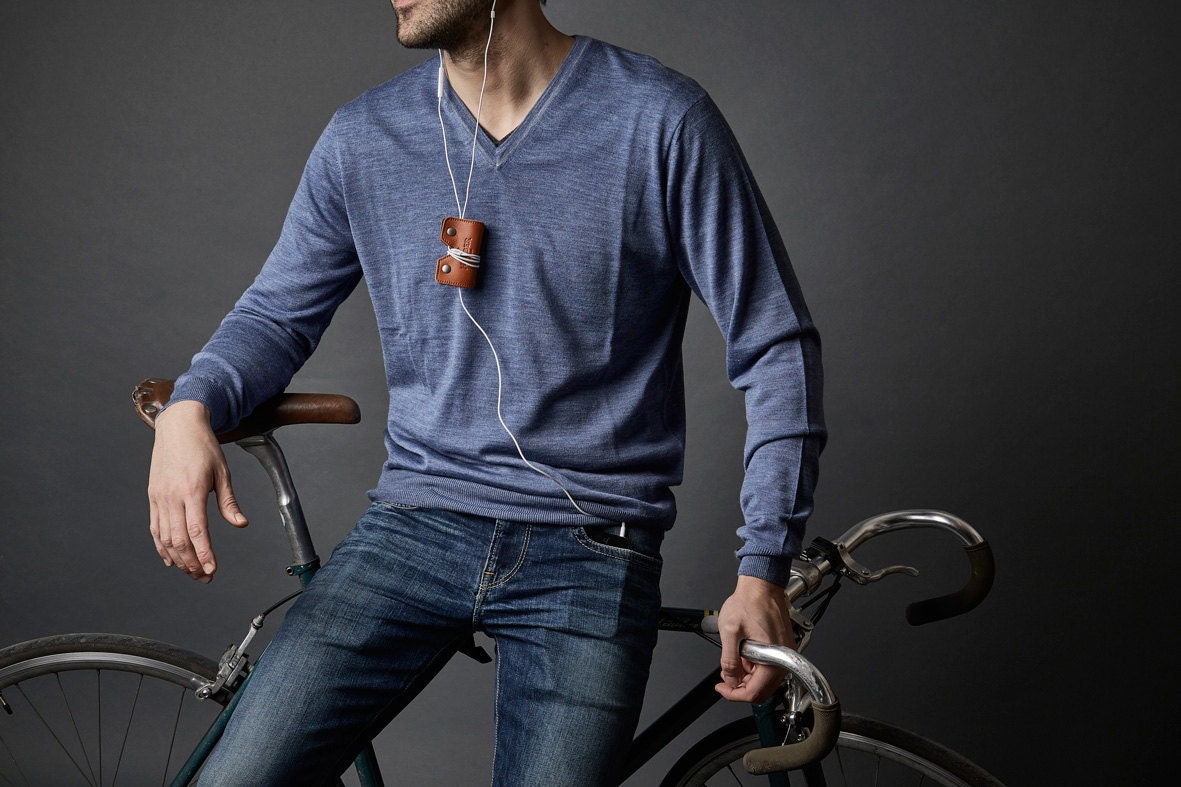 Leather cord wrap, $39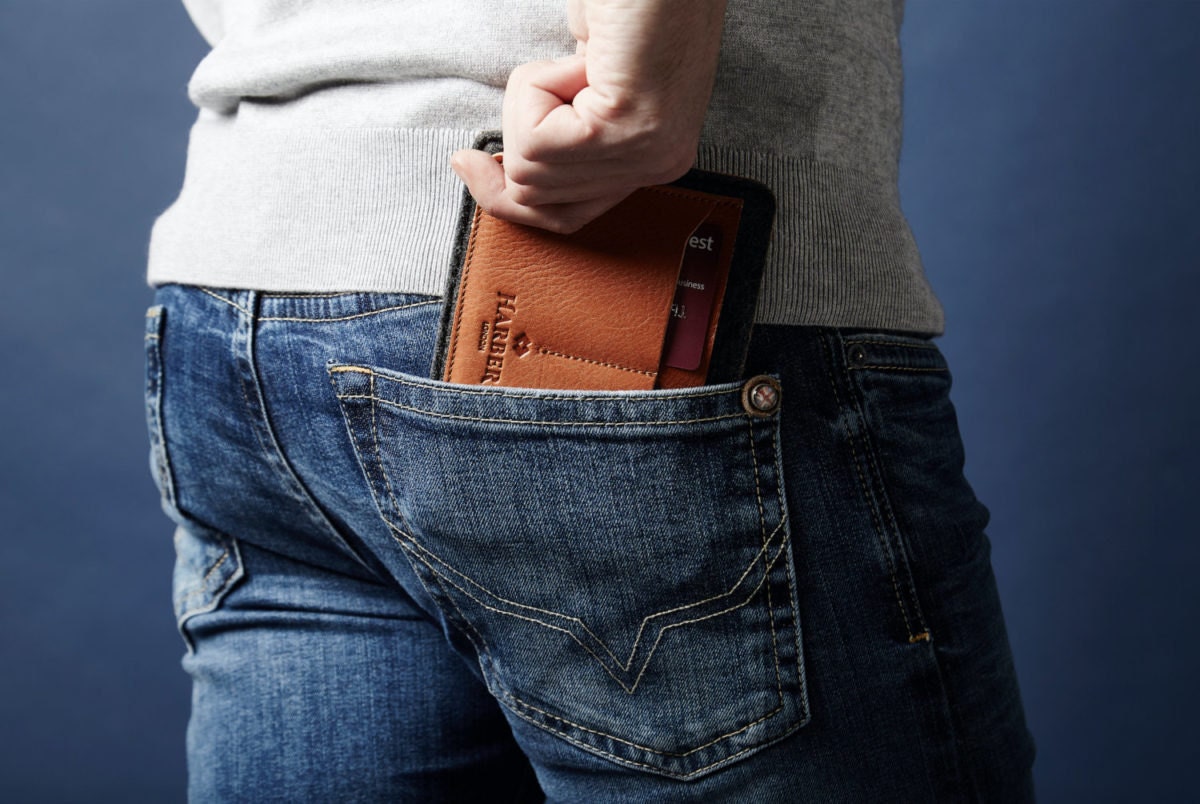 Slim leather passport and wallet holder, $66
What were the first leather products you made? Did you start with the smaller items like wallets and keychains and work your way up to larger ones? 
We actually started with the biggest items first, and then realized we were lacking smaller accessories. Our first collection was
tech sleeves for laptops
,
smartphones
, and
iPads
. Etsy has been a driving force for us, and our customers' questions and feedback have really shaped what we do.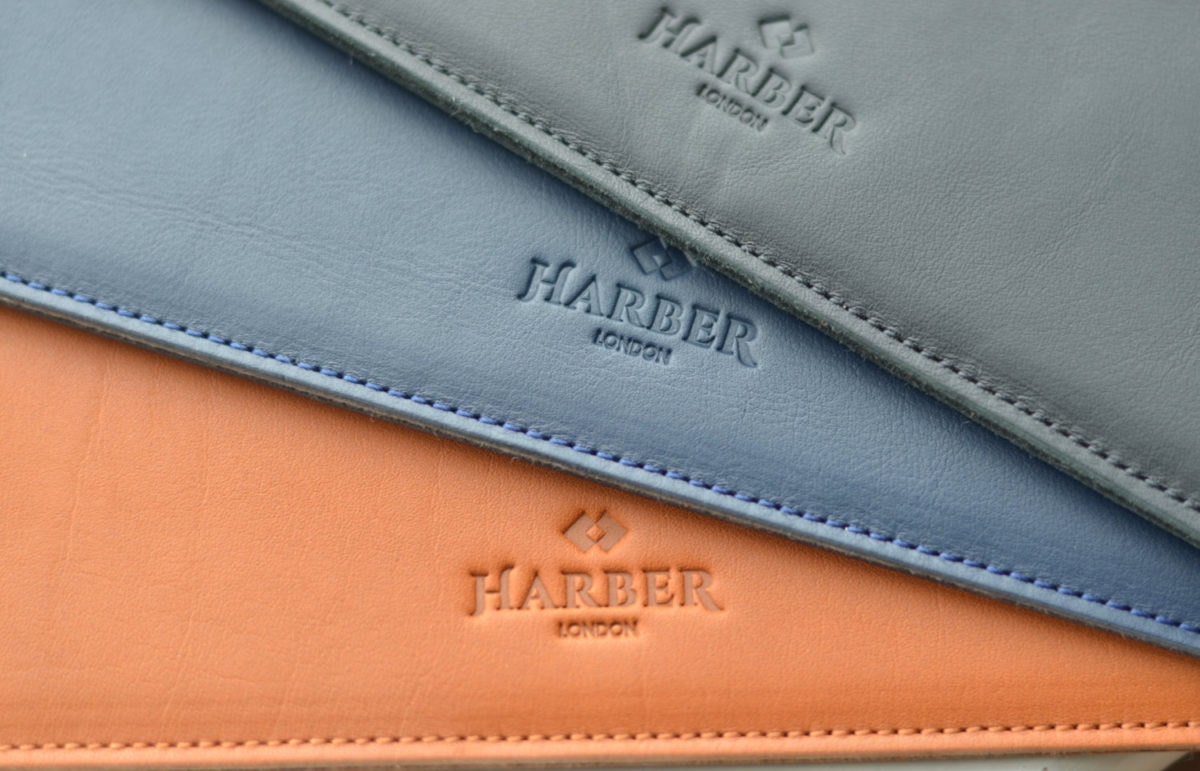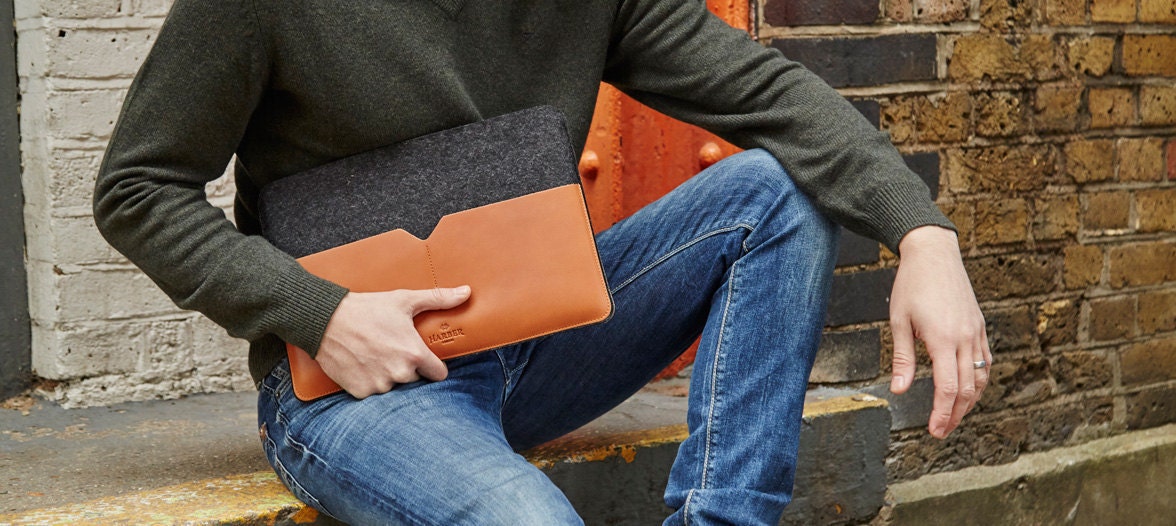 Leather and wool felt laptop sleeve, $79
You use only leather and wool in your designs. How did that come to be a priority for you in your work? How did you choose where to source your materials?
It was very easy for us to make up our minds about the material because we all love leather; it really gives you the sensation of luxury. We source our materials from highly reputable sources in Spain. Our leathers are a byproduct of the food industry, and because of the vegetable tanning process used, they are more environmentally friendly than traditional chrome leathers. We spent two years researching and talking to people when we developed our product line; when you go to the tanneries, they always share a little bit of their knowledge, and that's something you just can't find on the Internet. We also use 100 percent wool felt, which is a sustainable, renewable, and eco-friendly material. Our packaging is made of recyclable carton envelopes and our branding is hand-stamped onto the envelopes, as well as onto the fabric bags, to avoid machinery use.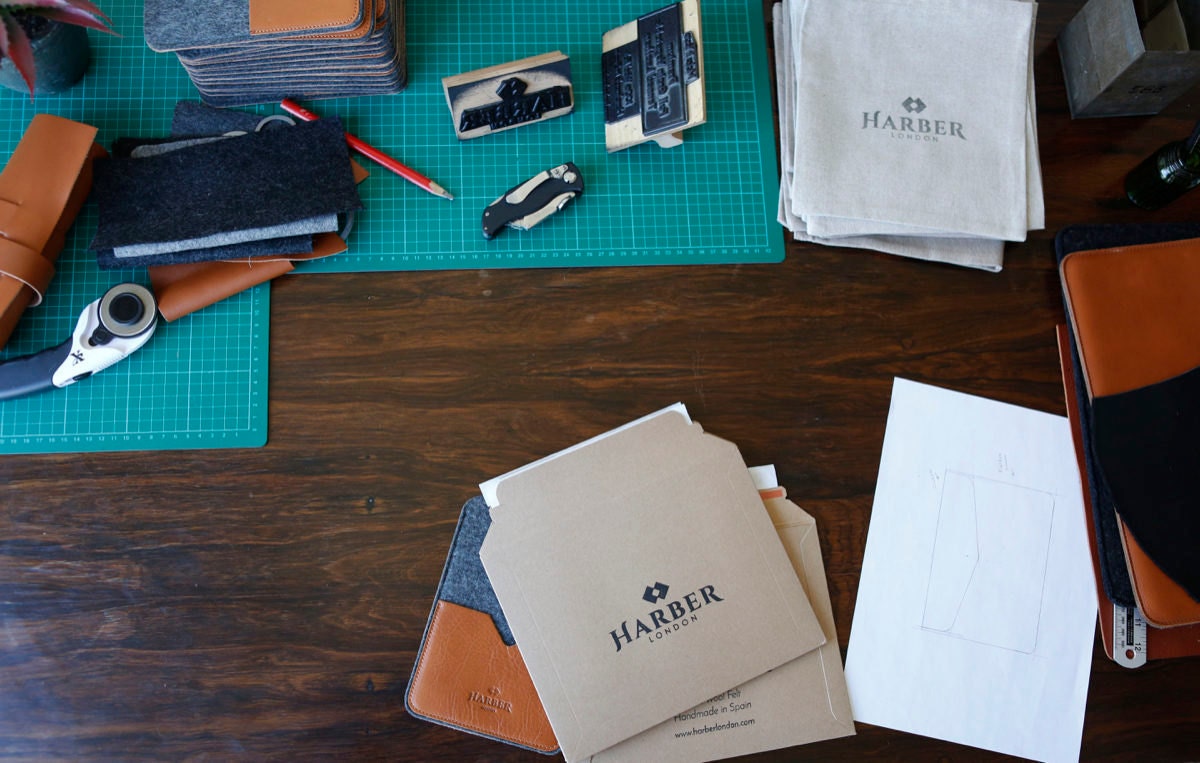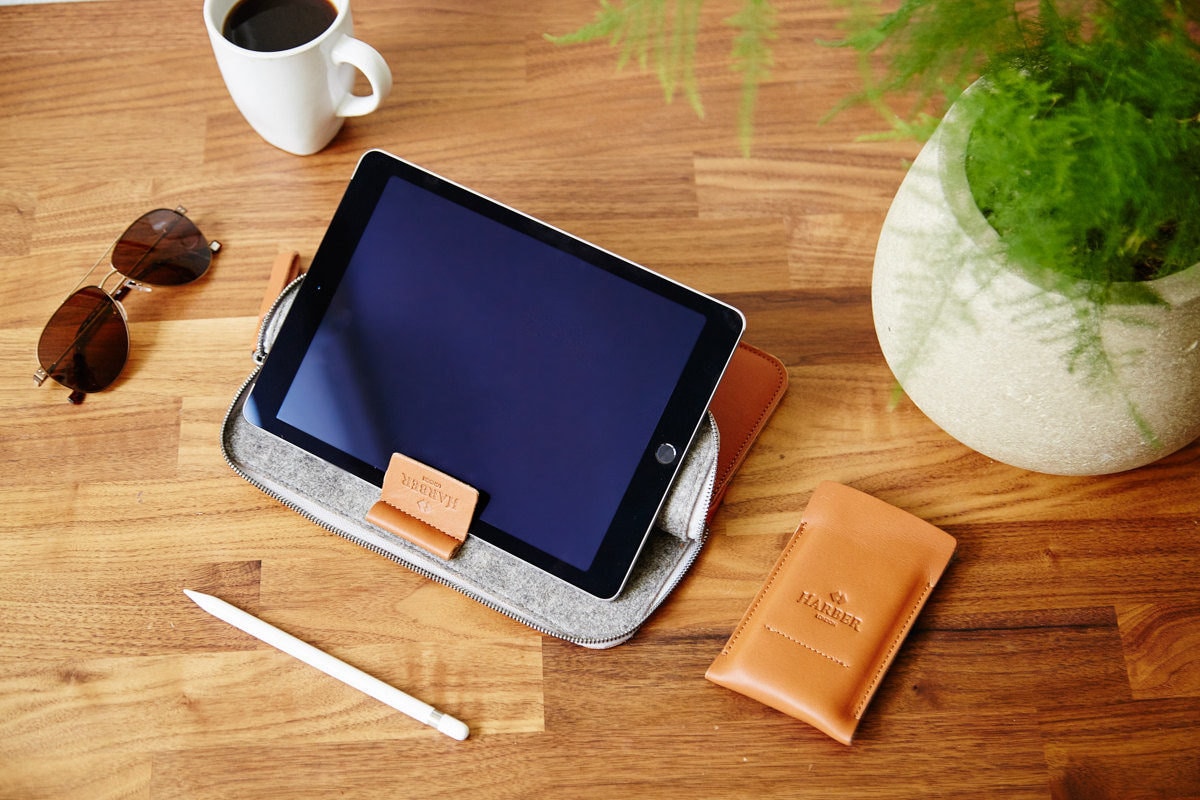 iPad Pro leather folio, $106
Can you tell us about a custom order that was especially memorable for you?
We had a customer who was getting married and wanted to give his groomsmen a personalized gift. He asked us to engrave their names on
leather passport holders
. It wasn't something we offered at the time, so we went out of our way to meet his expectations. The final result was incredible, and our customer was so happy! It opened our eyes to a new product opportunity, so we will be adding a fast monogramming service shortly.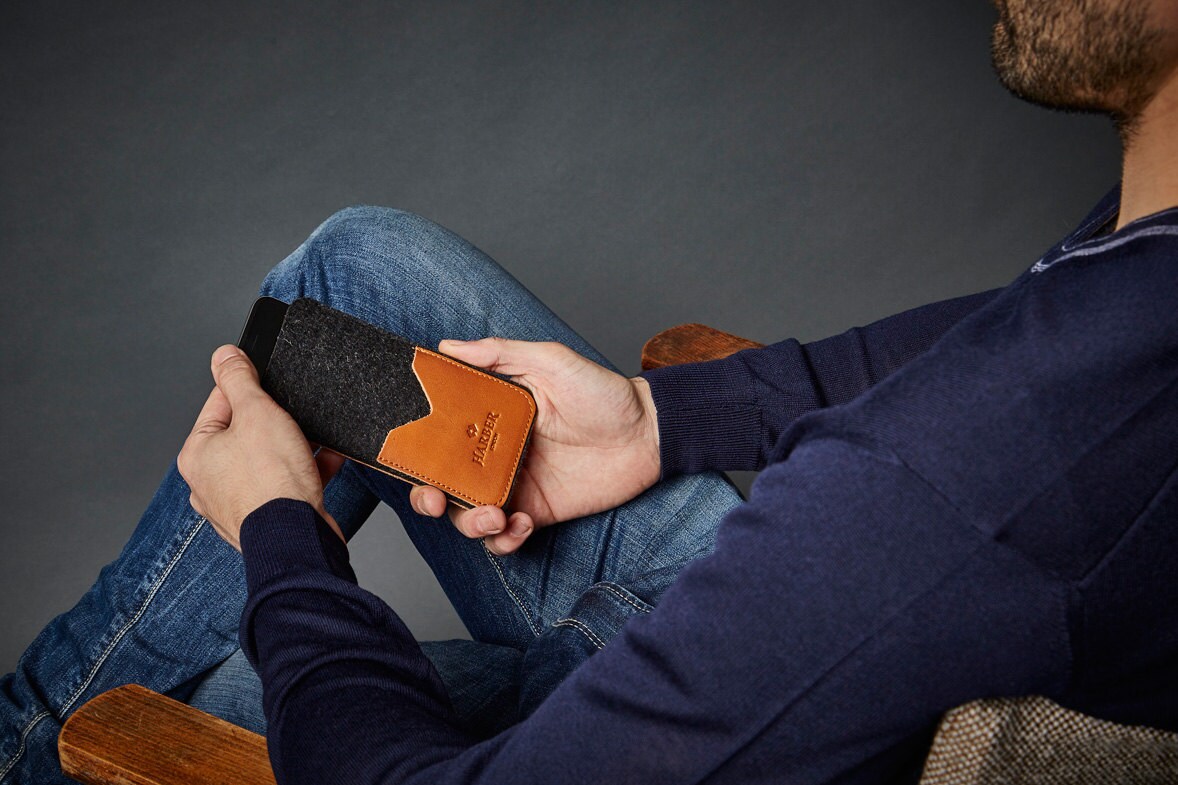 Slim iPhone 6S leather case, $39
What else is on the horizon for Harber London?
We're going to be introducing new materials, and releasing backpacks, which we're really excited about. We would like to also bring our products offline; as with everything, we've been planning it for a long time, and it's going to be really good when it happens.
Photos by Migle Enciute.