by Jaime Buerger
Everyday wildlife sightings near Stephanie Carswell's rural UK studio inspire many of her crochet and needle-felted creatures and DIY kit designs.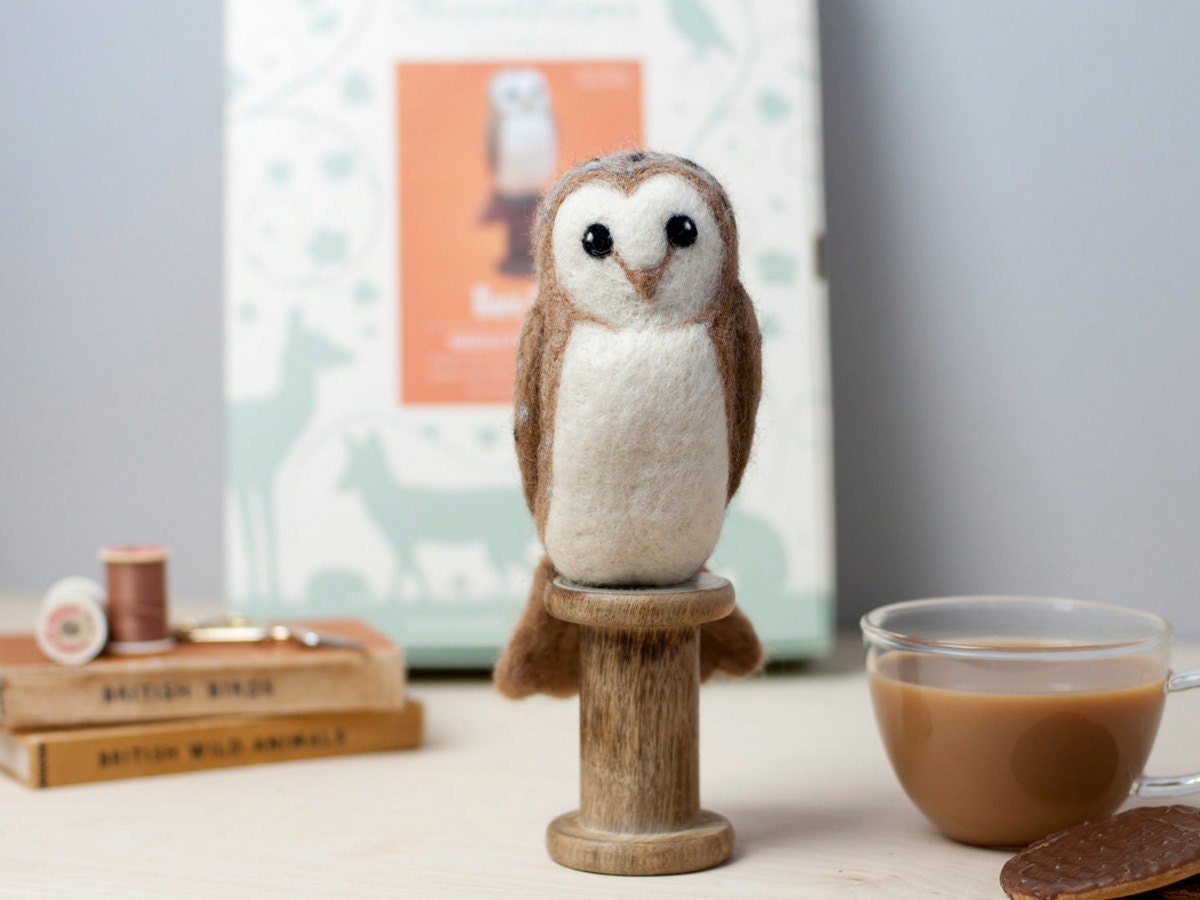 You might call Stephanie Carswell an accidental artist. The UK-based entrepreneur, whose 1,000-square-foot Dorset studio is "literally in the middle of nowhere," launched her enterprise selling needle-felting kits in 2013 after teaching herself the craft to fill the downtime at her day job. In the years since,
Hawthorn Handmade
 — named after Carswell's favorite flowering tree — has become something of a juggernaut, with more than 150
wholesale clients
, online sales to nearly every continent,
TV spots
 on England's premier shopping channel, and, of course, a thriving Etsy presence. Recently, Carswell expanded her offerings to include embroidery and crochet kits, with plans to add a weaving version in the near future. Browse her shop, and you'll be bombarded with charming felt, yarn and thread renditions of woodland critters, household pets and other cute, furry animals — all designed with the beginner in mind. "You don't need to know a thing about any of these crafts," says Carswell, whose kits include careful, step-by-step instructions as well as all the necessary materials. The only requirement? A desire to learn and to have fun doing it.
Read more about how this jack-of-all-crafts turned a hobby into a full-blown, vibrant business.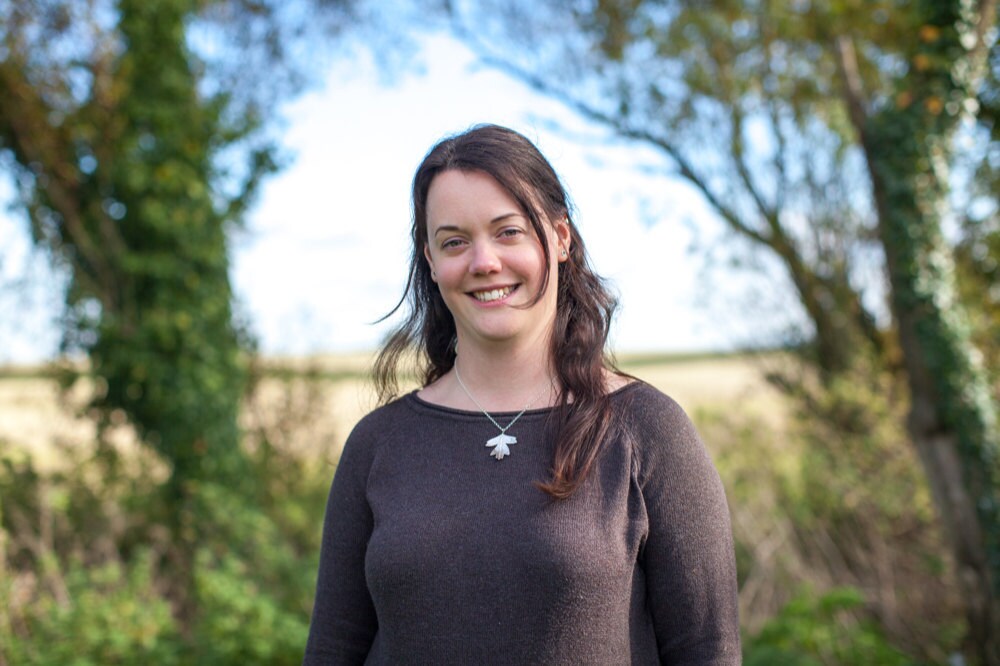 You used to run a crafts gallery. How did you go from selling other people's wares to exclusively selling your own?
I opened the gallery in 2010, as a result of not being able to find a job. I live in a rural part of the UK, so work can be hard to find. I started the gallery on £10,000 — a shoestring budget — to sell handmade things. Once the gallery was up and running, I got inspired to do crafts projects myself. I started reading about
needle felting
, which wasn't big in the UK at all at the time. I thought it looked like magic, and I was intrigued. So I watched some video tutorials and bought a needle-felting kit — off Etsy, actually! Needle felting was a great fit because I was able to do it while tending the counter at the gallery, and the materials needed to do it are nice and contained — not messy, like working with clay. Halloween was coming up, so I made pumpkins to put in the windows. That led to selling my own felt sculptures in the shop and then teaching classes on how to do it. People began asking for something to take home to continue learning the process, so that's when I began making and selling the
needle-felting kits
. Six years later, here we are.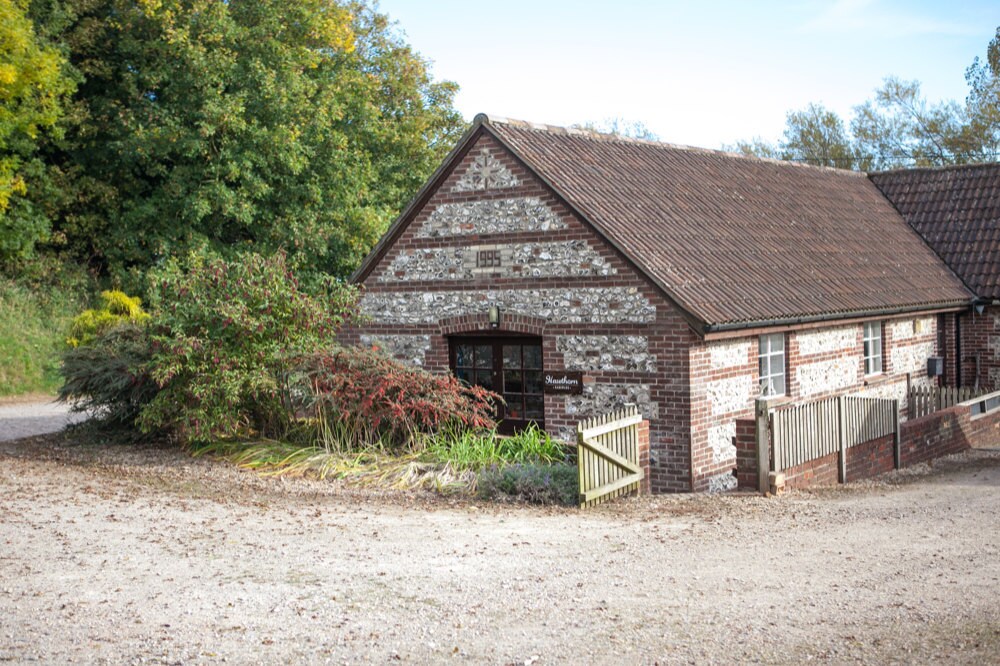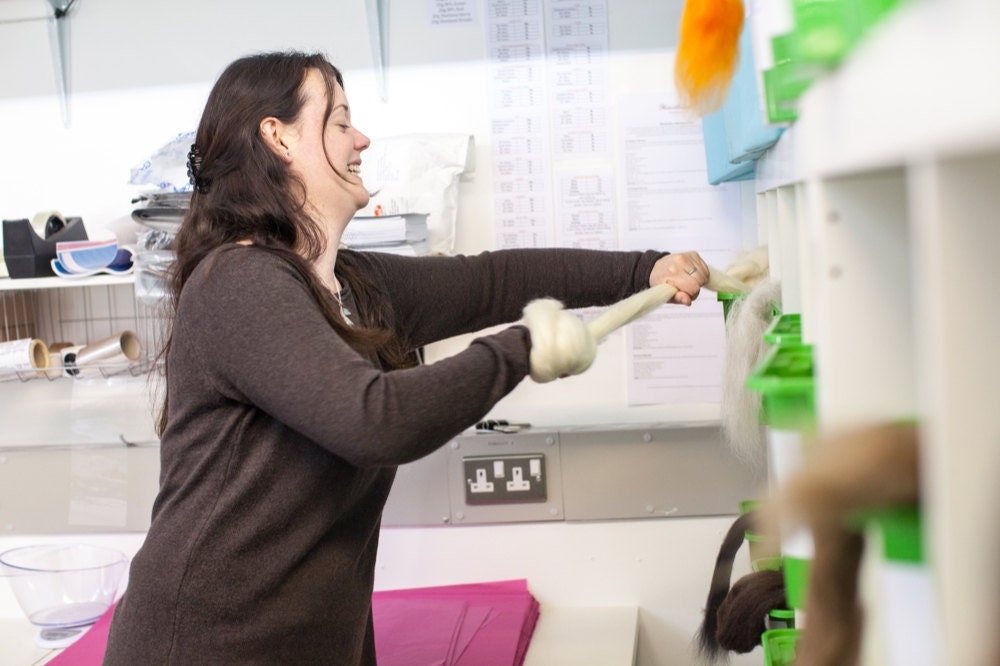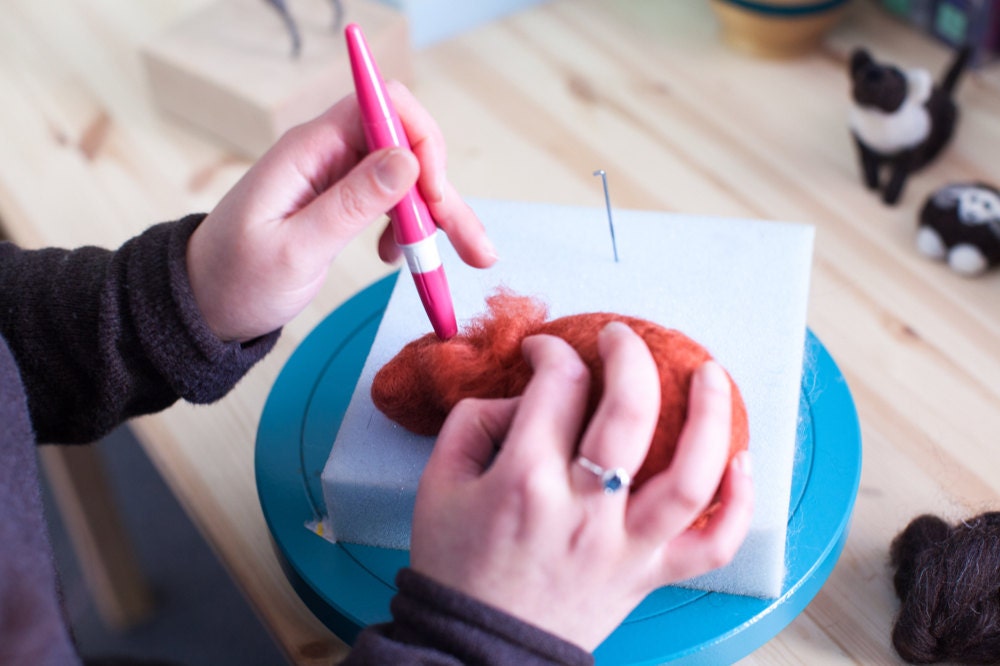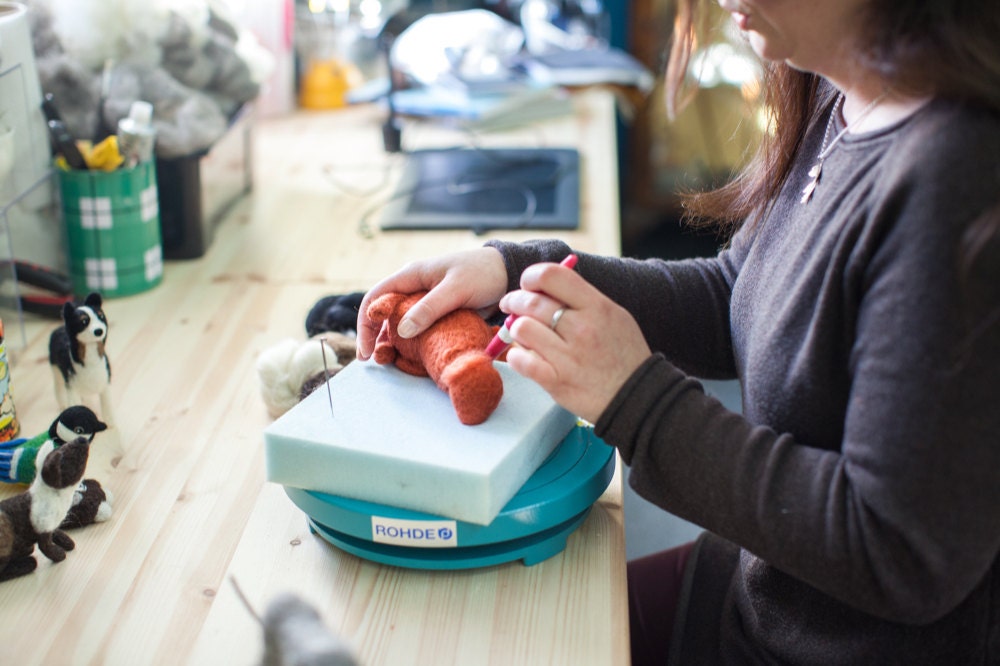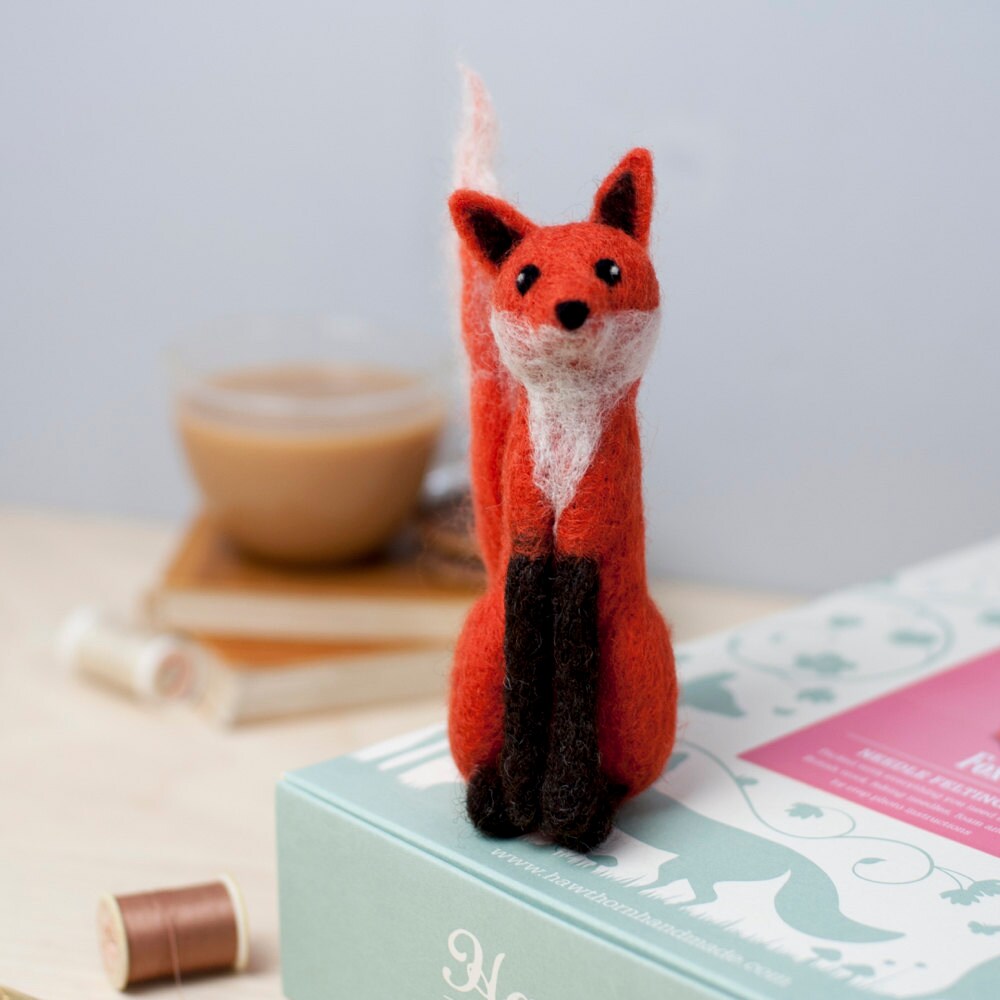 Had you ever even taken a crafting class yourself?
Besides once taking a ceramics class for fun, I'm entirely self-taught. Much like when I was learning needle felting, I turned to books and a ton of YouTube videos to learn embroidery. I had a loom already, from when I was a kid, but I made myself a new one when I wanted to pick up weaving again. As for crocheting, I can do it, but I'm not that great. I leave all the crocheting to my mum.
Looking at the kits you sell, which include everything from a border collie to a Shetland sheep, is it safe to assume you're an animal lover?
Animals and nature are the key themes for everything I do. My studio is literally in the middle of nowhere, and I see so many critters on my drive out there each day: owls, hares, mice. There are horse stables nearby. Even when I take my lunch, I'm looking out a window with robins lined up on the wall just outside. We're quite focused on animals you'd find in the UK, and I've been trying to branch out from that for my international customers, where the trends and some of the animals are different. For example, we recently started selling a
bear embroidery kit
, and people have just gone crazy for it, and that's an animal you don't find in Britain.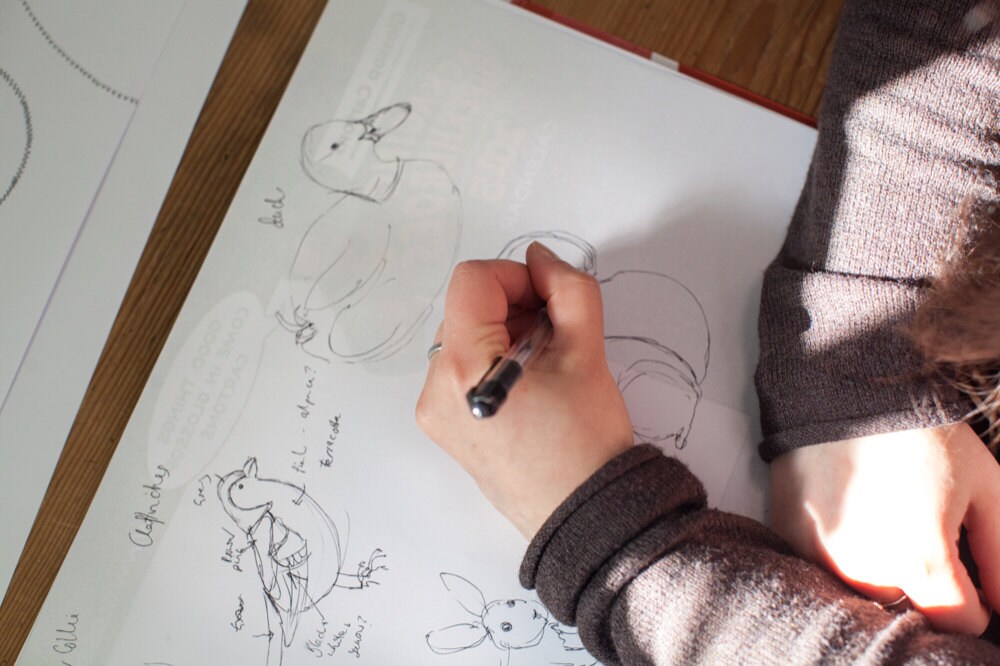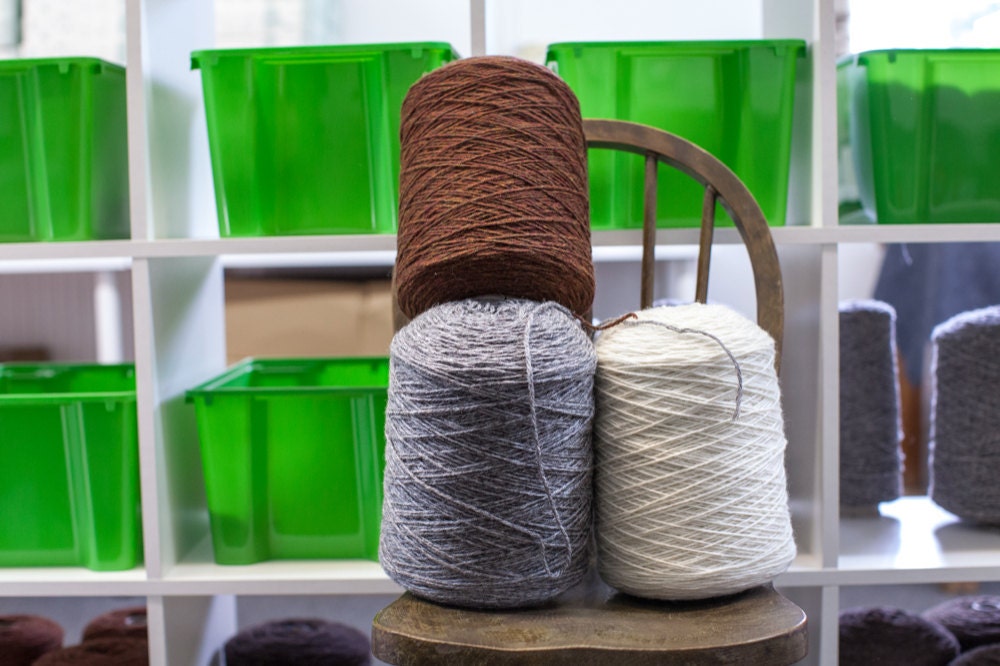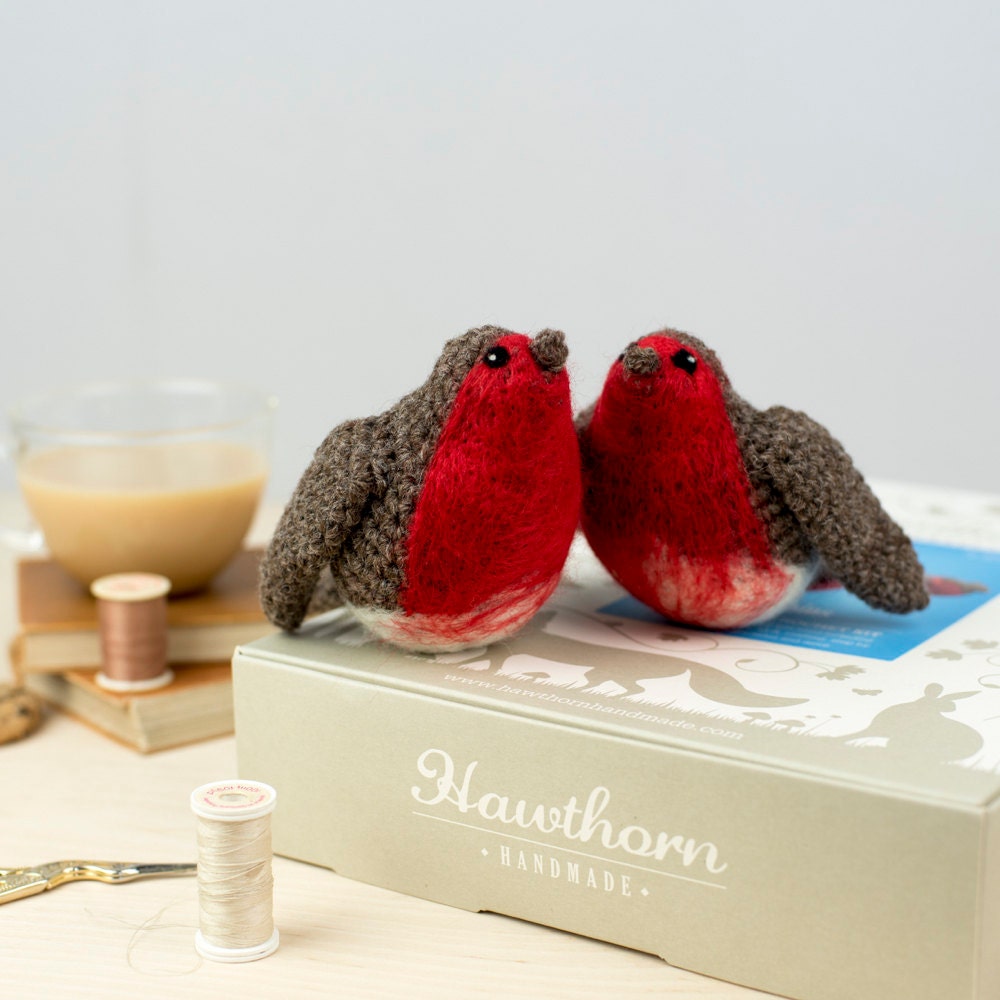 I was just about to ask what your best seller has been.
The bear is certainly popular, but the sales of the
barn owl needle-felting kit
never seem to slow down. Since August alone, we've sold between 500 and 600 of them. I think the girls who make the kits for me are getting a bit bored by it!
Speaking of, how many people does Hawthorn Handmade employ?
I've got two girls working for me: Helen does stocking and assembles
the kits
, and Josie is my administrative assistant. And then there's my mum, who's been helping with the business side since the beginning. She used to work as a small business instructor at university, so she knows her stuff. Once she retired, she was looking for something else to do. She used to crochet all the time when she was younger, and she wanted to get back into it. She picked it back up, and was off and running again.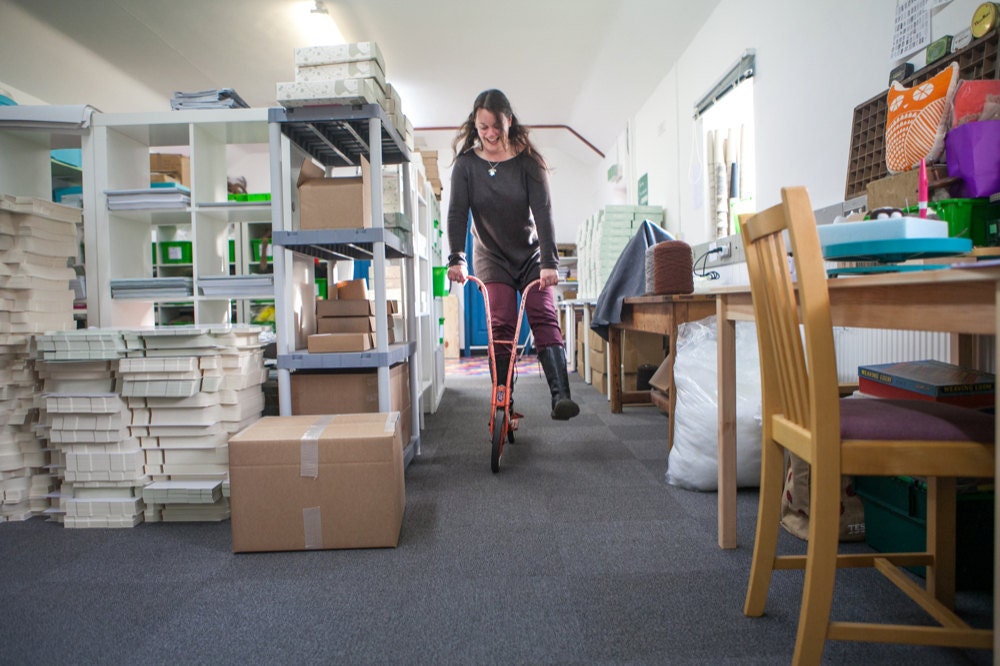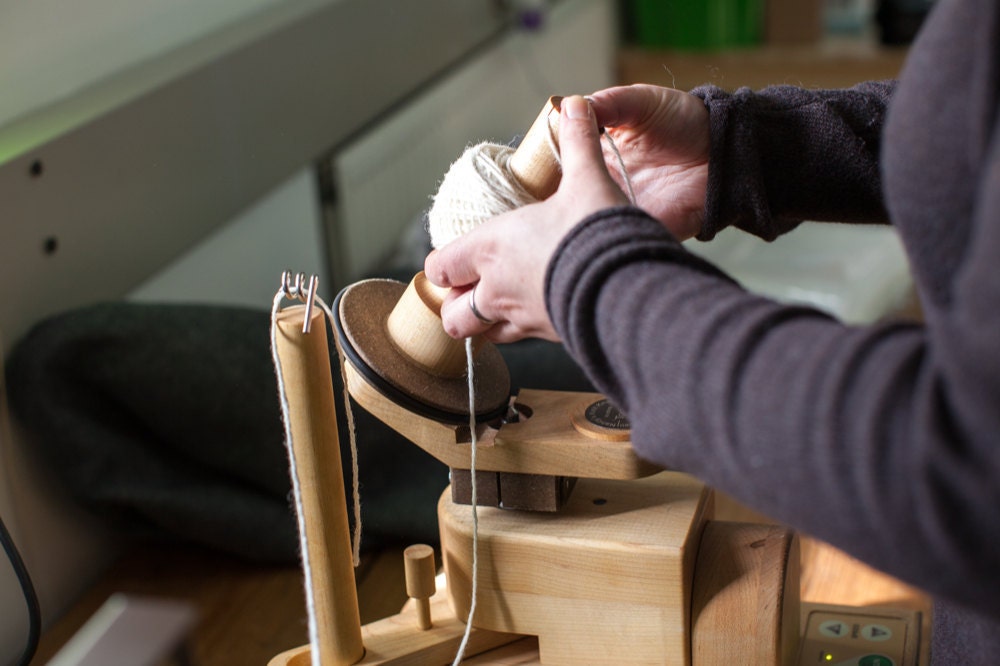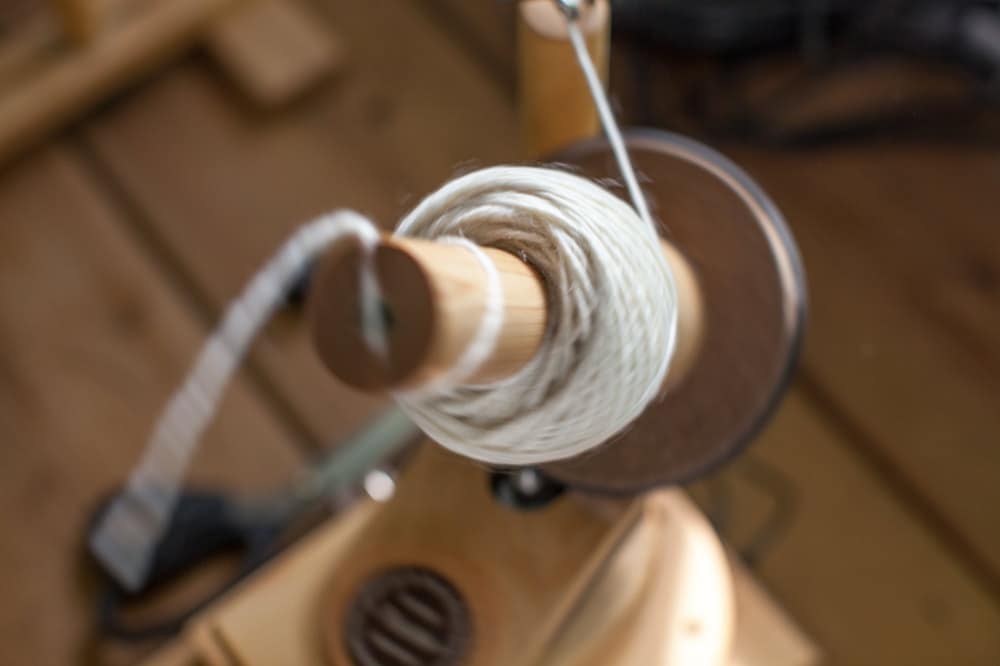 What's your creative process like?
I tend to sketch first, a really rough sketch just to get the idea down. Especially with needle felting, you need a simple structure to work on. If an animal has a complicated bone structure, for example, I have to figure out how to pare it down so it's simpler but still recognizable. The embroidery kits I draw first with Adobe Illustrator. The crochet kits are all my mum. I do the sketches, then send them to her and she turns them into creatures. She'll then send me back a prototype — she lives four hours away so we do all of this by mail — and then I send it back with suggestions, and so on. I typically spend one day a week sketching and designing from home, while watching Netflix, and the rest of my time is spent in the studio doing the business stuff.
You mentioned needle felting was pretty unknown in the UK. Has it caught on?
When I started six years ago, there were one or two UK-based needle felters with an online presence, but you couldn't find any kits. When I started working crafting fairs, everyone would ask me,"'What's needle felting?" I'd say 9 out of 10 people wouldn't know what it was. Needle felting has become so much more popular — it's still niche, but people are far more aware.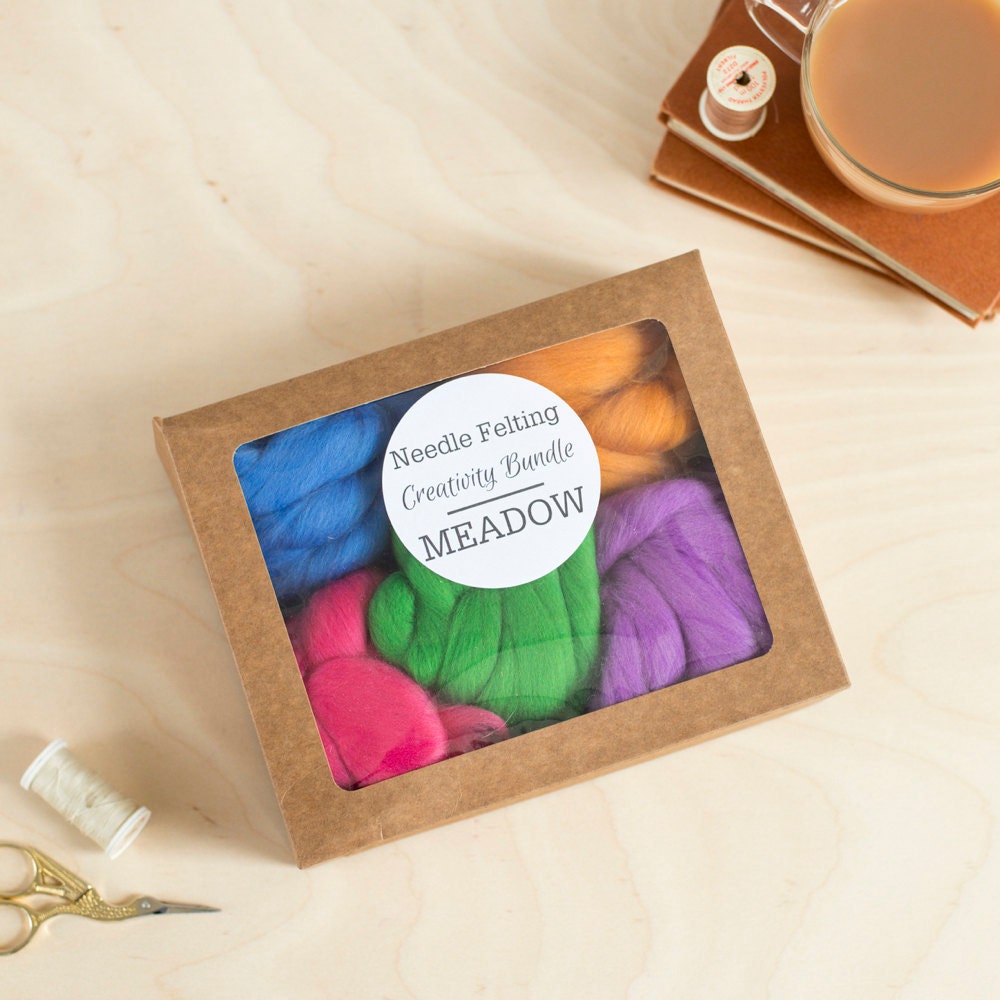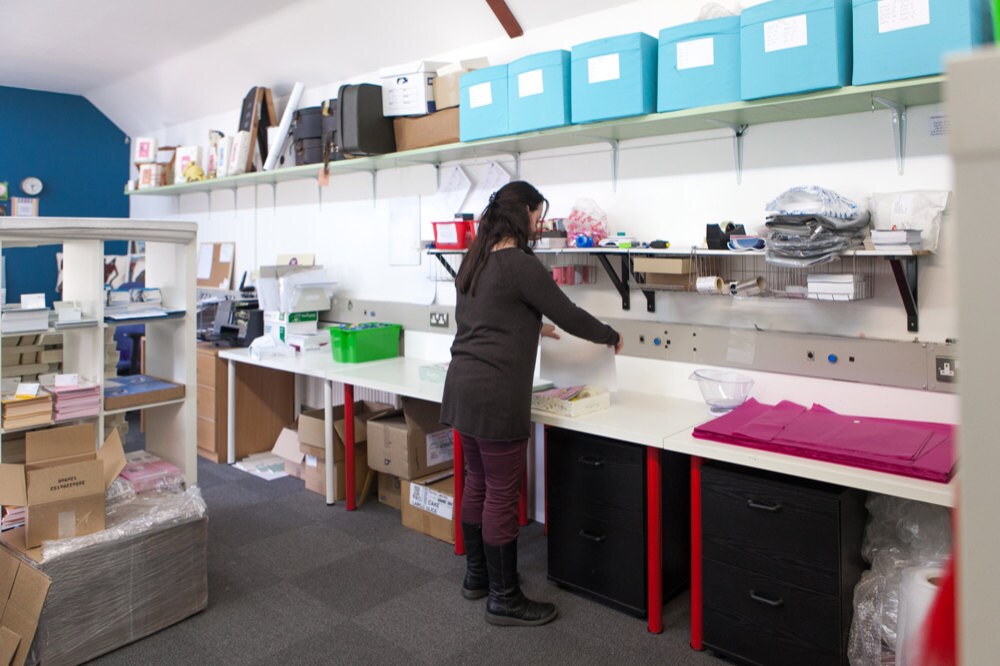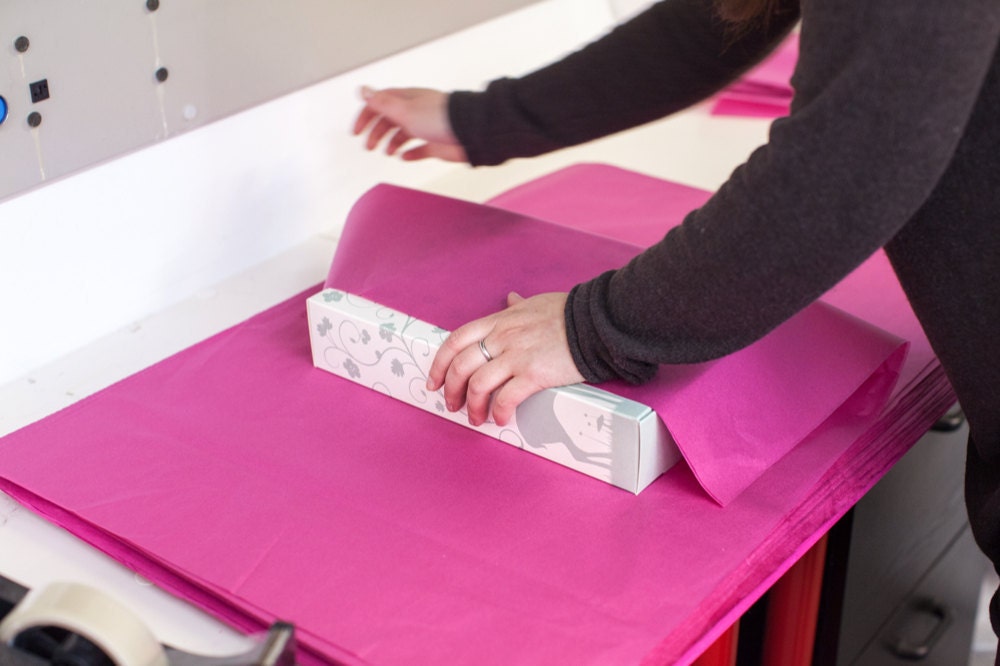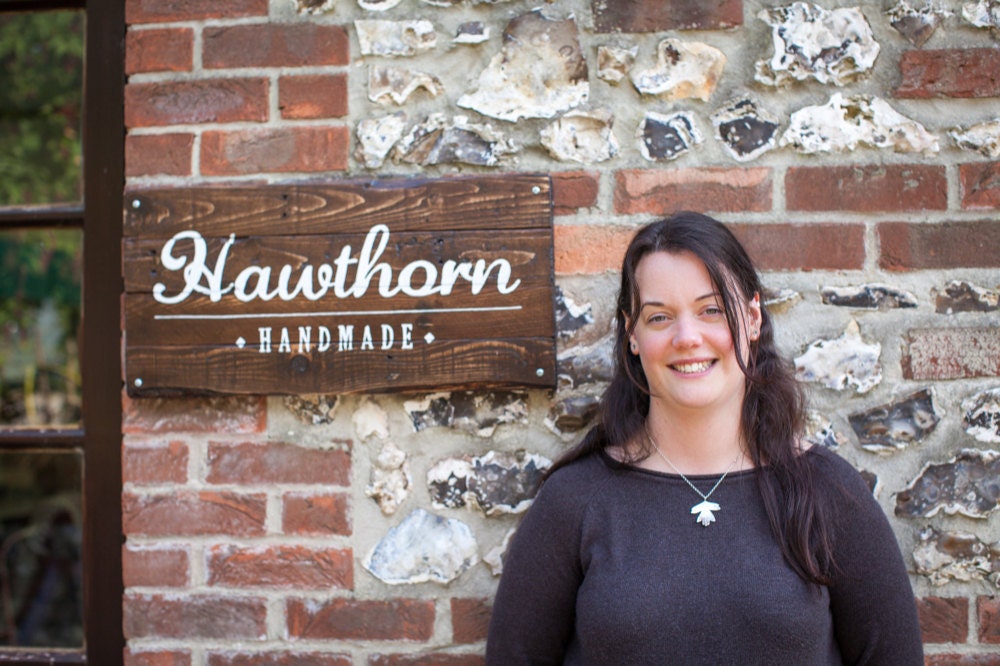 What do you wish someone had told you about running a small business before you started?
That it's really not fun all the time. You have to be resilient. The good days are amazing, but the tough days are really awful. I'm constantly aware that things might not always be so good as they are now. We've certainly had slow periods in the past, and that's a bit of a reality check. You do get all this freedom, but there are tradeoffs. After this interview, I'll just go home for the day and it's only still the afternoon. But later in the week, I'll probably put in a 16-hour day to make up for it.
What is your proudest accomplishment?
I'd say my wholesale account with the National Trust — they're a UK charity that preserves open spaces and historic houses and the like. Their gift shops are one of the largest chains in Europe, and we were asked to design an exclusive range of kits for them. To get that account was a huge achievement. It's been two and a half years now, and it's just been an amazing run. Designing kits for the National Trust is something I'll always bring up to people, because I'm immensely proud of it.
Follow Hawthorn Handmade on Instagram, Facebook, Twitter, and Pinterest.
Studio photographs by Lara Jane Thorpe; product photographs by Holly Booth.