by Alison Feldmann
For this Berlin designer, printing her own textiles was the key to launching a distinctive line of hand-stitched home accessories.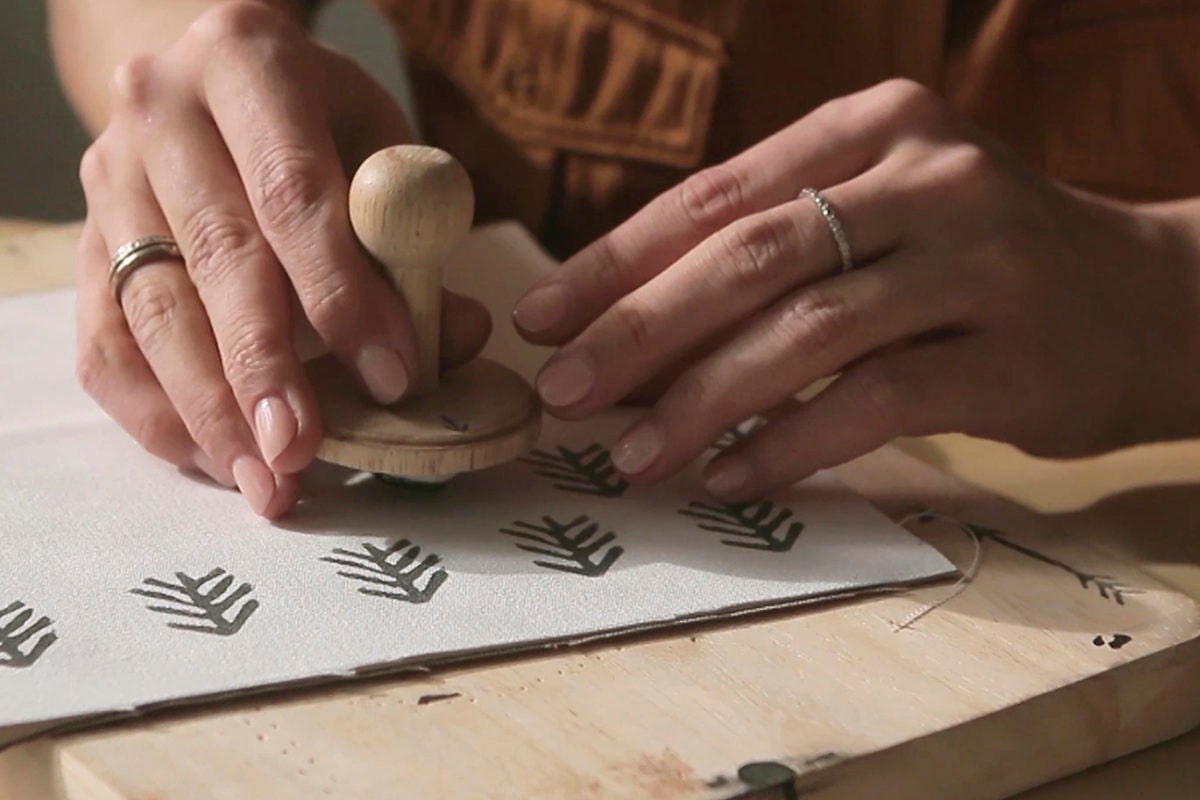 Designer 
Madelaine Grambow
has always had a clear creative vision — and when she graduated from university, she didn't see that vision reflected on boutique shelves in her native Berlin. Recognizing the dearth of high-quality accessories on the market, Madelaine started experimenting with hand-sewn pouches, bags, and wallets in her light-filled apartment, turning out prototypes in a range of sizes and shapes. However, she soon realized that a memorable product line requires more than a unique design: "I knew that if I wanted to create something special and appealing to others, it had to be made by my own hands, and it had to be something you couldn't find anywhere else." For Madeleine, that meant printing her own fabrics; now, outfitted with her trusty sewing machine and a screen printing setup she built herself, she designs and prints her original patterns onto cotton and linen, then stitches them into goods that are distinctively 
HEIMARBEIT
. "It's so nice to create something that isn't a typical pattern you see every day," she muses. "My work is handmade from the beginning to the end" — a fitting philosophy for a line with a name that, translated, means "working at home." 
Read on to learn about Madelaine's creative evolution — and shop her line of eclectic, hand-printed accessories.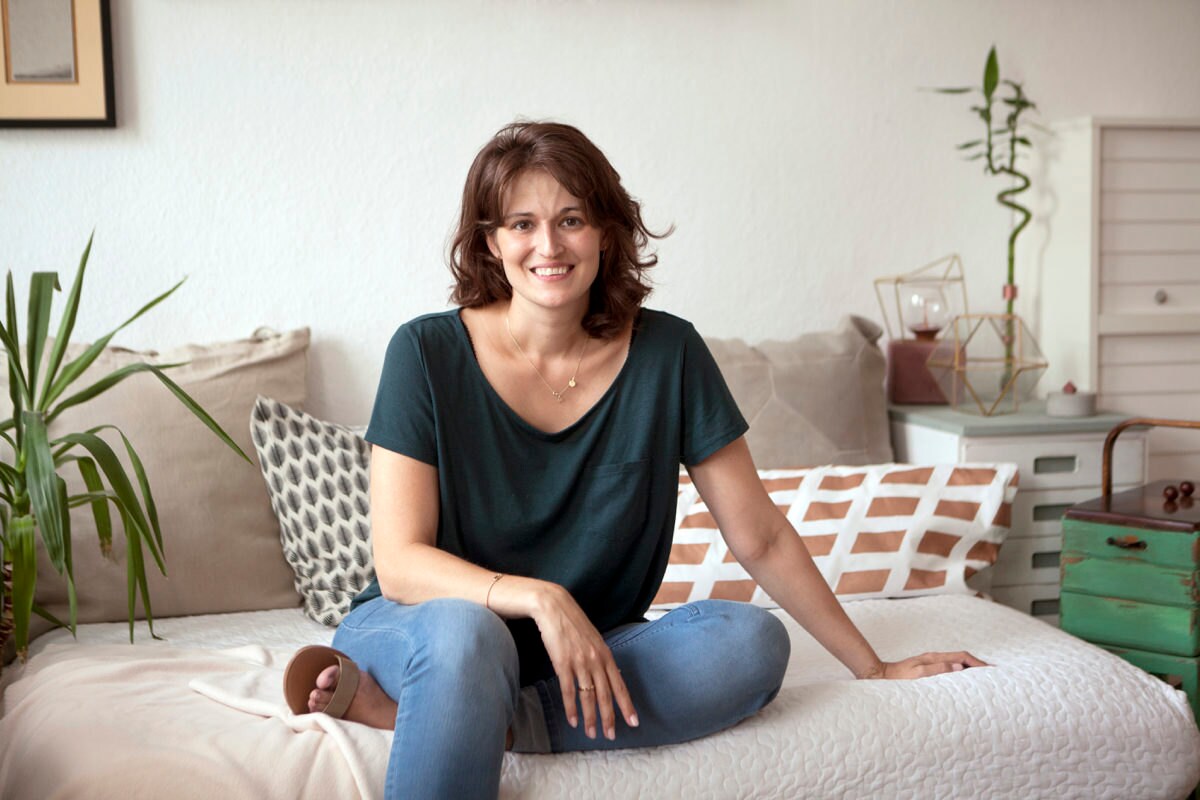 Tell us about your creative background and how you created HEIMARBEIT.
I've made things for as long as I can remember — drawing, working with wood, knitting, and sewing. I also studied photography, and it was after I'd completed my studies that I founded HEIMARBEIT. At first, I was just making things for myself; my friends loved my work told me it would be a waste not to sell these products somewhere. So I borrowed a sewing machine from a friend and started designing and sewing, eventually developing a distinctive identity for
HEIMARBEIT
.
When did Etsy enter the picture for you?
I thought about selling my products on Etsy long before I ever started my label. At the time I was only producing stuff for myself — mostly things I couldn't find on the market. Now that I'm also creating products for a community of handmade lovers, Etsy helps me to understand what my customers want or need — what hits the nerve and what doesn't. Without Etsy, I wouldn't have even tried to sell my products outside of Europe.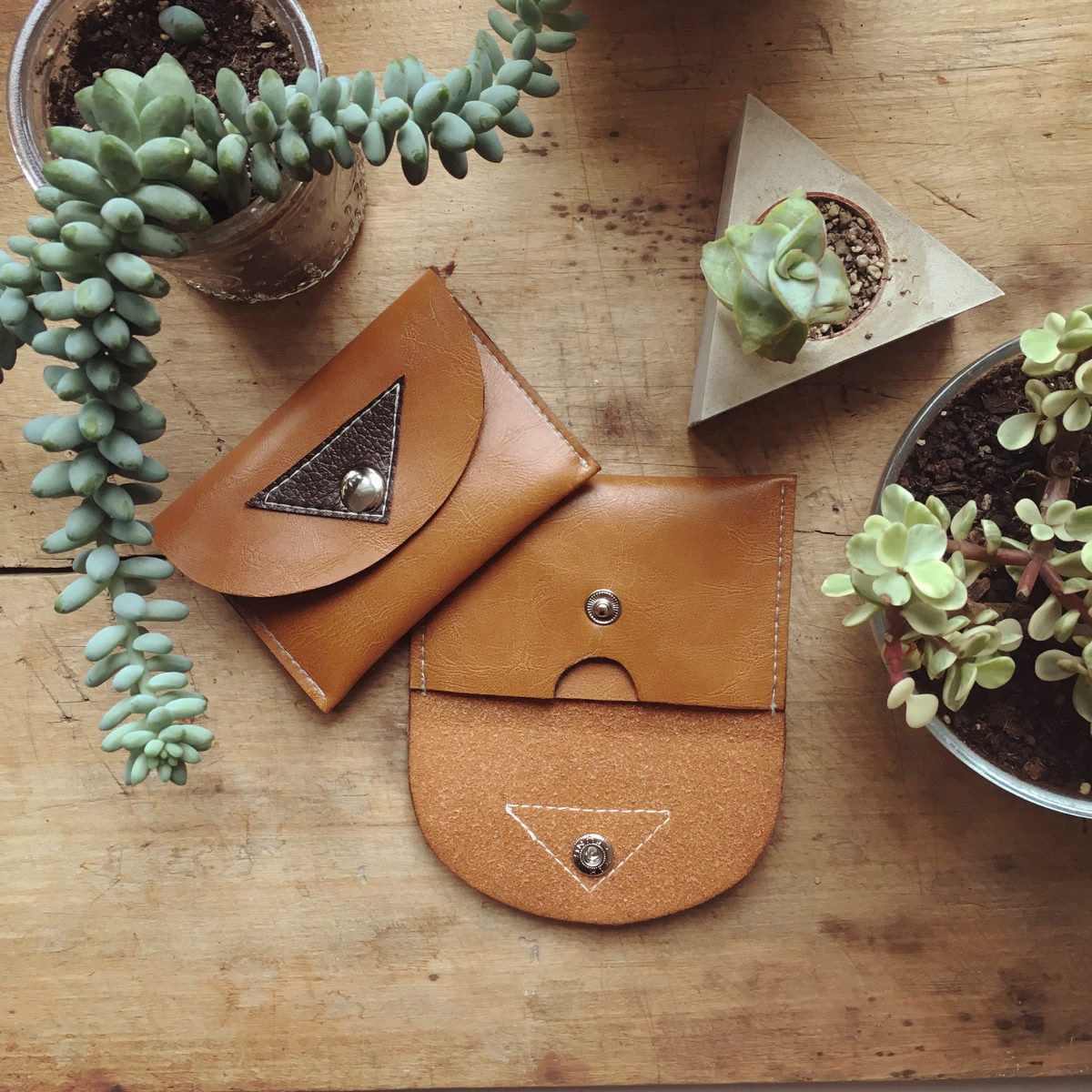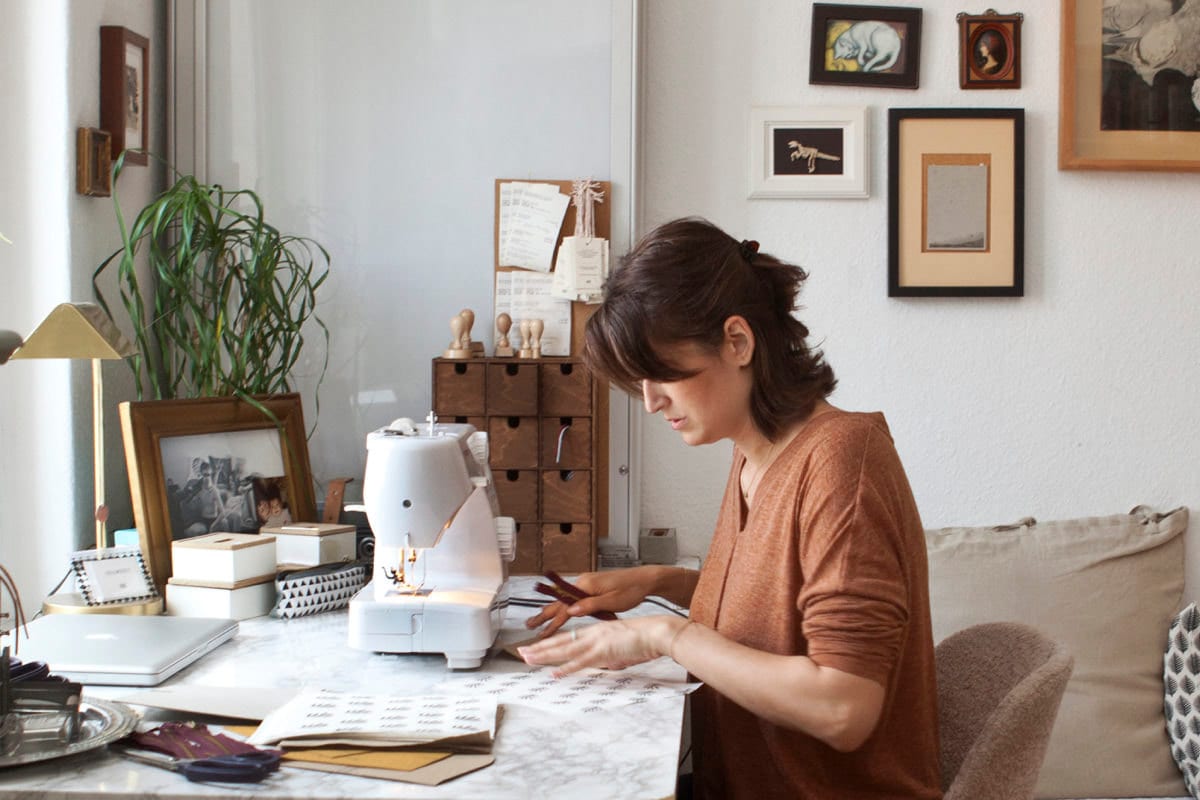 Walk me through the process of how you go from an idea to a finished product.
I always start hands-on with the materials. When I have a new design in mind, I try it directly on the fabric to make sure the texture and color of the fabric, as well as the designed pattern, will fit together. After that, I transfer the finished design to my screen printing frame or I carve a stamp and print on the cut fabrics, hanging them up to dry; the final step is sewing everything together and creating a neat finished product. Then, I take great joy in taking photos of my work and adding it to my collection.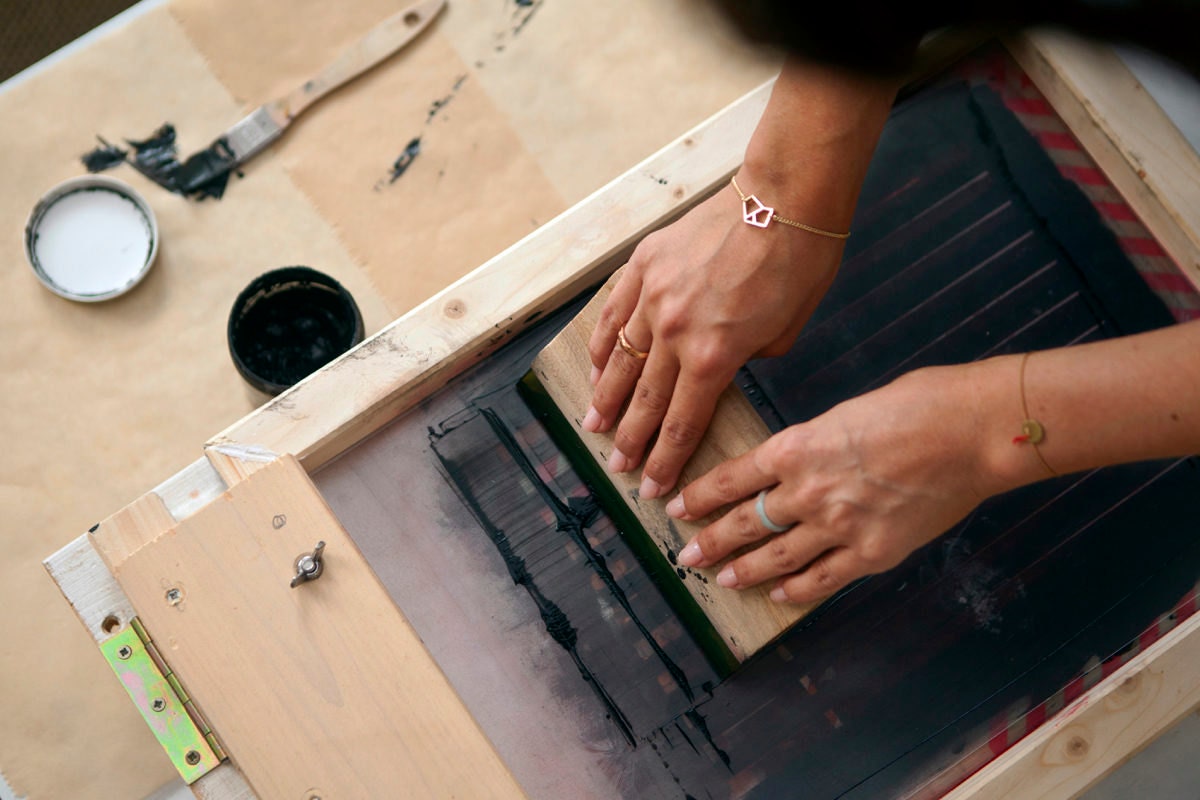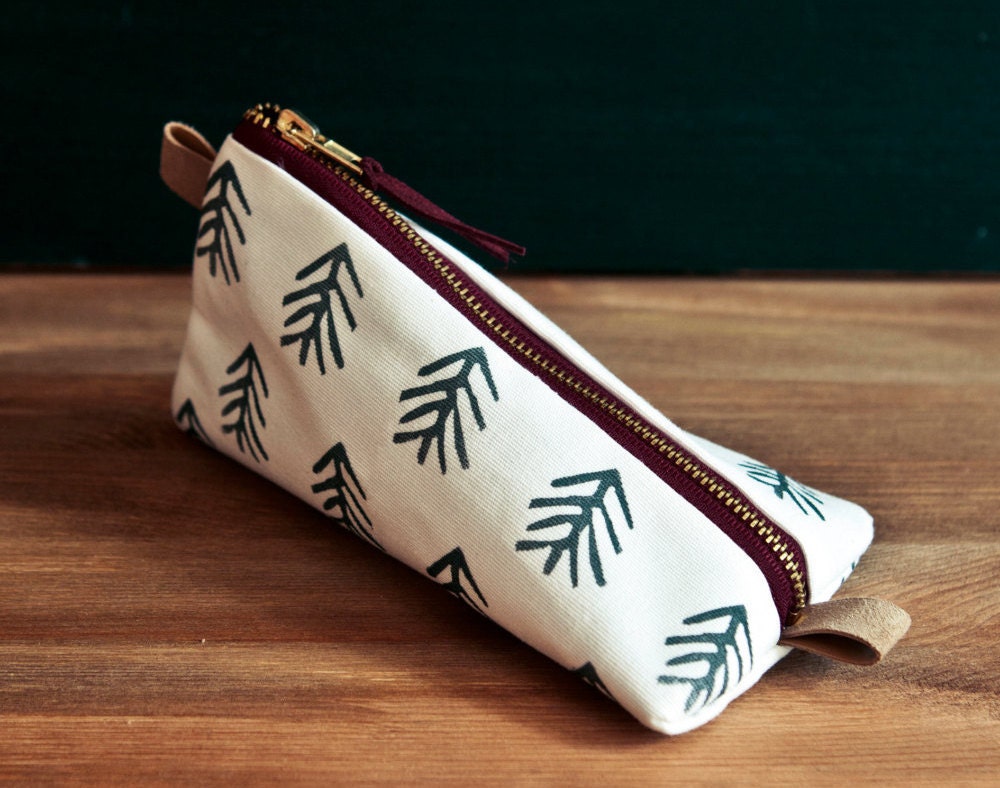 What's your favorite kind of item to make? Do any of your designs have personal meaning for you?
My favorite item would definitely be the
tree pattern pencil case
. It was the first item I ever made for the HEIMARBEIT collection, and it's has become one of the most successful items in my collection; it always brings a smile to my face when someone orders it. This pencil case started it all — and gave the label its logo, the two little trees. I couldn't imagine HEIMARBEIT without those trees: They are the heart of my label.
What are your favorite sources for design inspiration?
One of my creative heroes is Arounna Khounnoraj from 
Bookhou
 — her work is so beautiful and inspiring. I could spend hours on her
amazing blog
. My husband is a great inspiration, too. He's a graphic designer and one of my biggest fans. When I finish a new product, he's the first one I show it to. He gives great input on my work and is very supportive.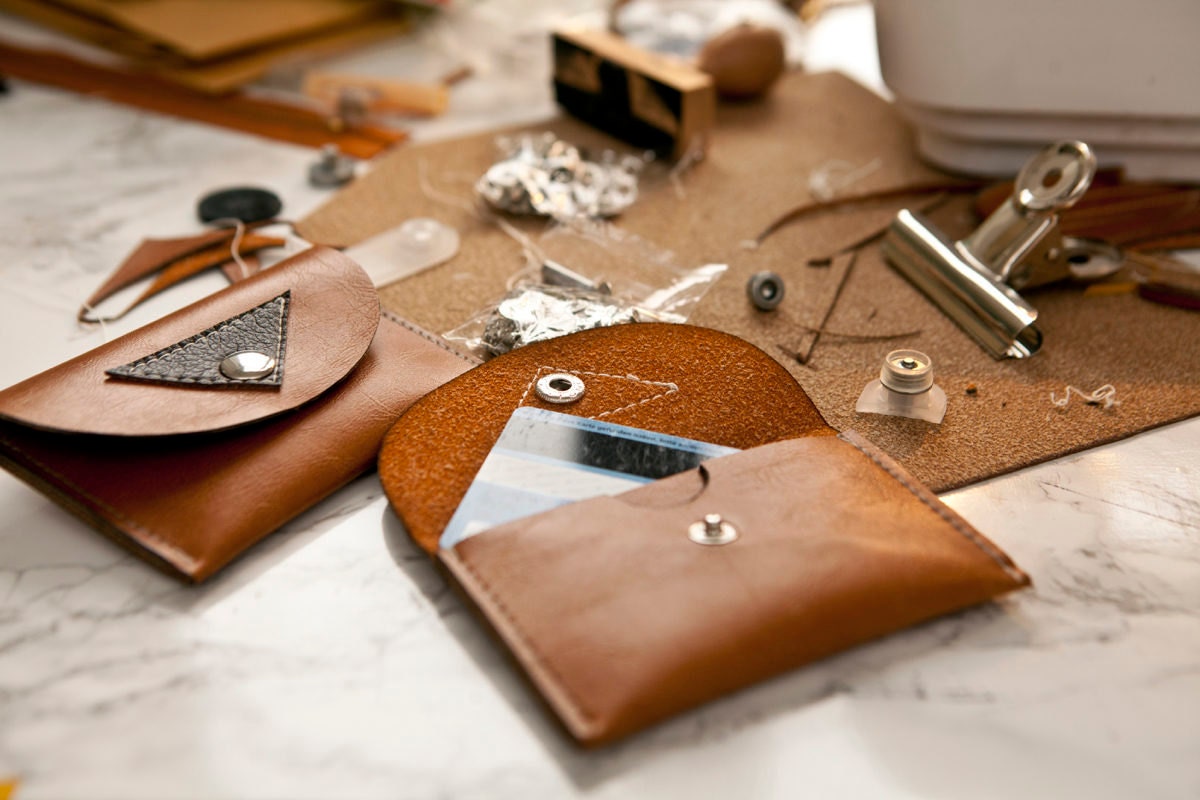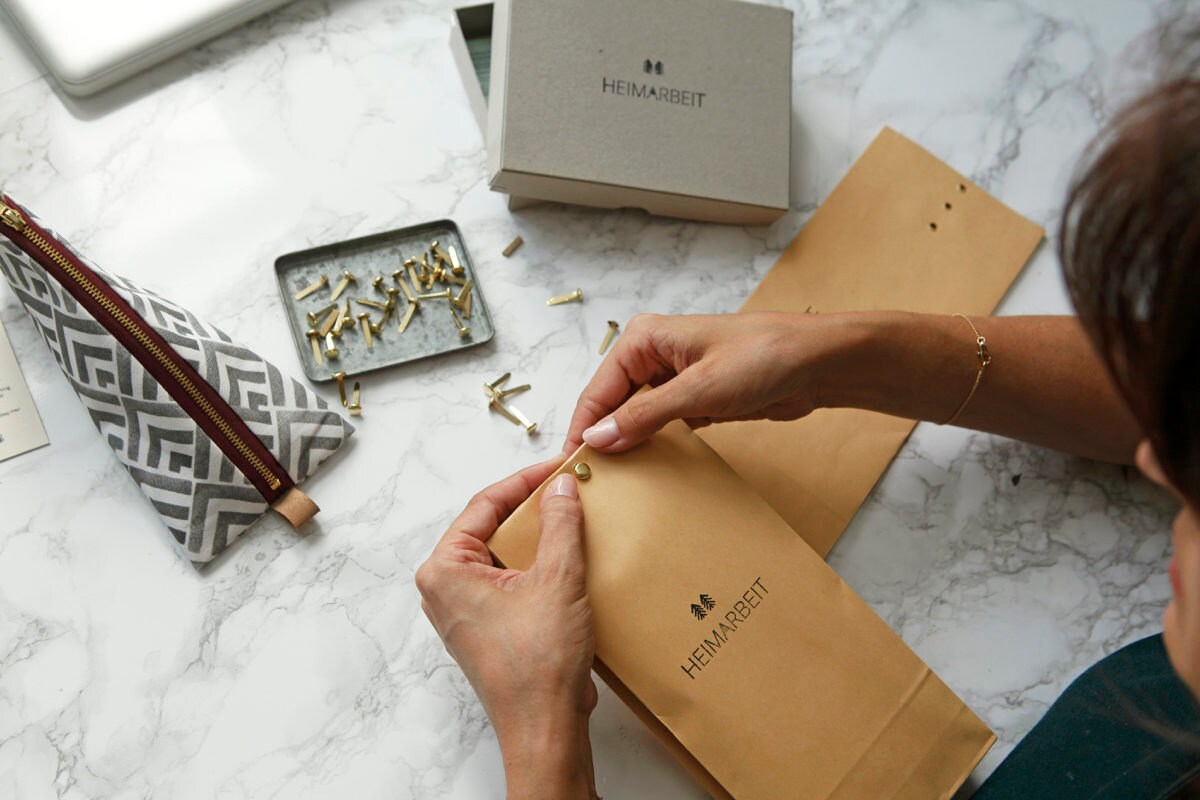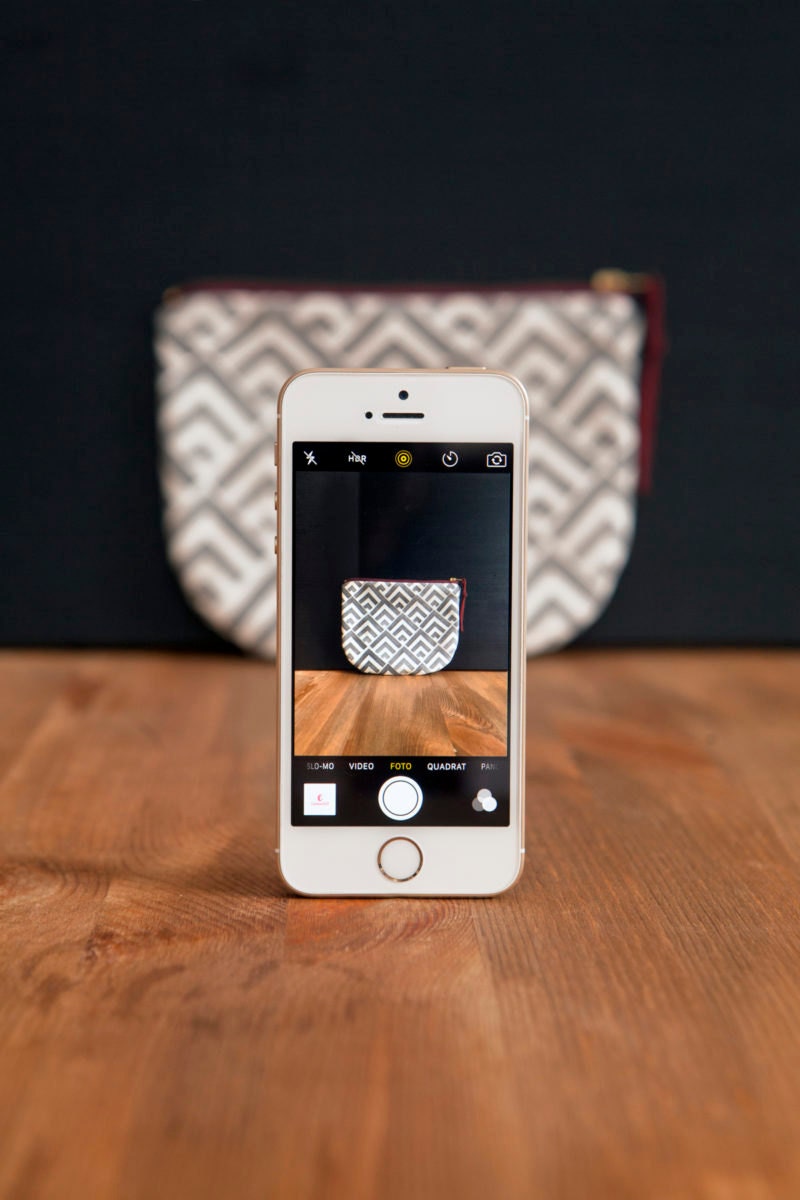 What's next on the horizon for your shop? Do you have any big plans or new developments coming for 2017?
I do have some new developments in mind for 2017! I would like to expand my HEIMARBEIT collection: Larger bags are on the menu, as well as some
minimal jewelry
. I also want to collaborate with my husband on some stationery, like screen-printed notebooks and cards, which I think will go great with my established collection of pencil cases. My biggest dream is to get a little studio shop where people can watch the actual process of creating, feel the fabrics, and buy the items face to face, but that is way in the future. The most exciting and satisfying moments for me are when I read all the lovely comments and reviews I get on my work. I've finally managed to create something that I always wanted but didn't have the courage to do for so long.
Photographs courtesy HEIMARBEIT and Nina Cottrell.
Follow HEIMARBEIT on Facebook and Instagram.