When they aren't working on Hello Small World, this creative couple can be found riding vintage bicycles around town in Amarillo, Texas.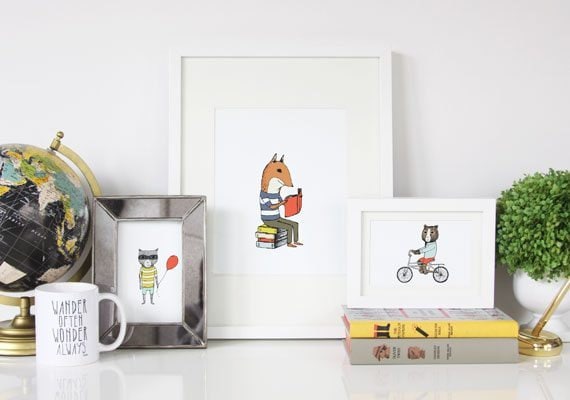 Hello! We're Jon and Reese, the husband-and-wife duo behind
Hello Small World
, a line of quirky greeting cards, prints, calendars, tote bags and more. We create hand-lettered fonts and original illustrations of jaunty animals from our cottage studio in Amarillo, Texas.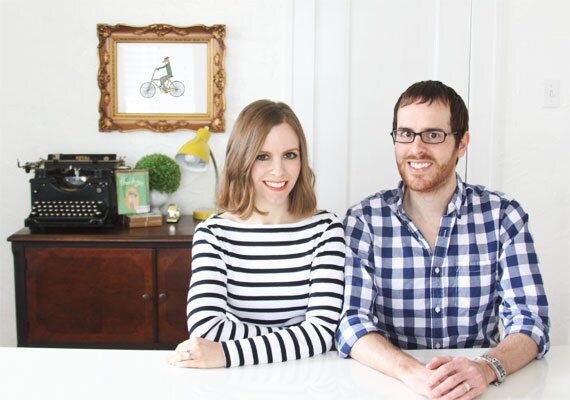 We both really enjoy working in creative avenues. Neither of us studied design-related fields in college, but we've dabbled in screenprinting, painting, photography, graphic design and various other mediums since. When we're not working on Hello Small World, we can typically be found antiquing, tootling around our neighborhood on vintage bicycles, or undertaking DIY projects around the house. Over the years, we've tackled projects ranging from restoring the original windows in our home to planting a garden.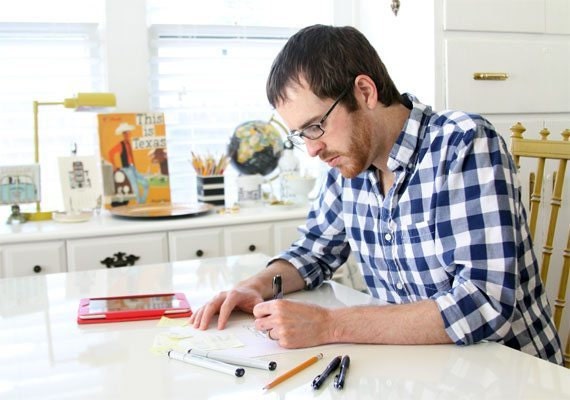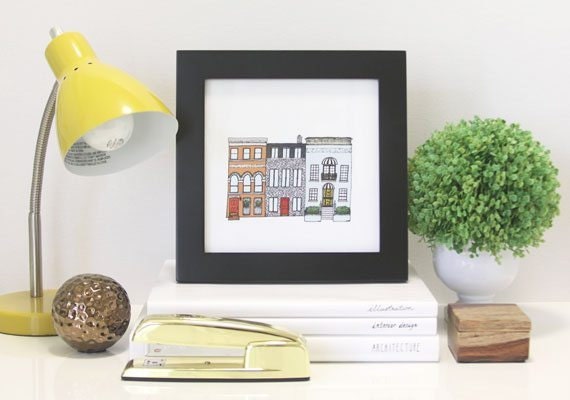 We're inspired by random everyday happenings, along with architecture, travel, antique finds, pop culture, and bright, poppy colors. Any time we find our minds brimming with ideas, we jot them down on sticky notes and little bits of paper. Most all of our designs begin as tiny sketches and scribbled ideas; then, we narrow them down to something that feels right (usually while drinking copious amounts of coffee). Jon then gets to work sketching, refining, and completing the final pen-and-ink illustrations while I work on color choices and taking care of the business side of things.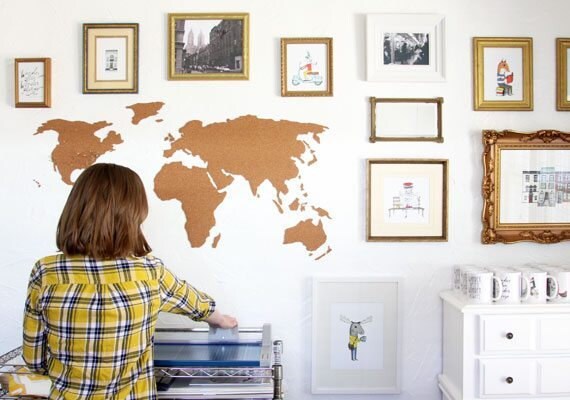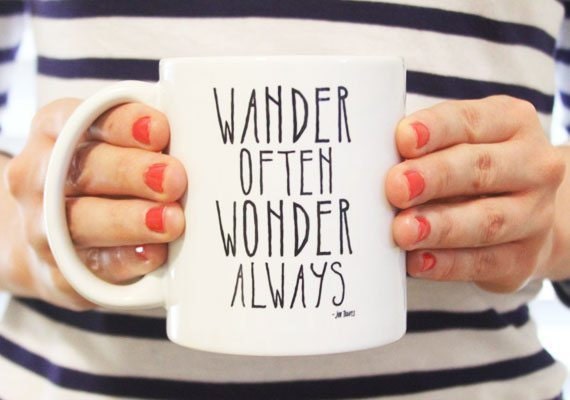 When we opened our Etsy shop in 2011, we did so as a creative outlet where we could build something together, marry our collective interests, and make a few cards that we wouldn't mind sending or receiving. Jon was always into drawing as a kid, and I was always fascinated by mixing colors and design; the evolution of Hello Small World kind of fell into place as we started developing our collective style and making it a larger focus of our time.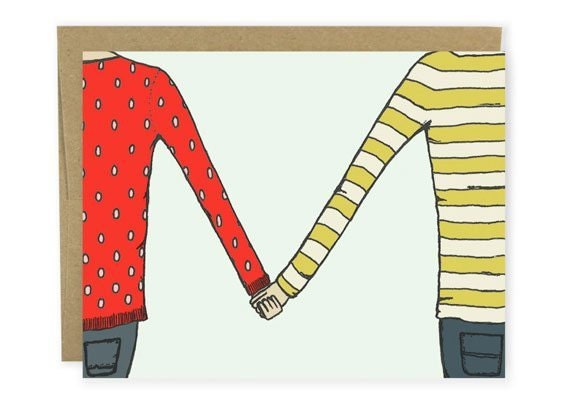 Etsy and
Etsy Wholesale
have provided such a great platform for growing our creative business. Both platforms have given us the opportunity to share our goods with customers all over the world, which has allowed us to create a business out of something we're passionate about.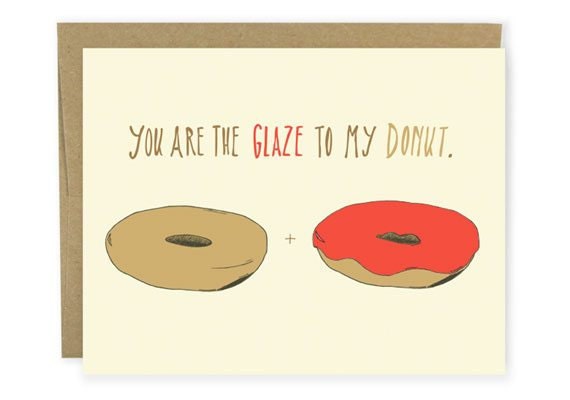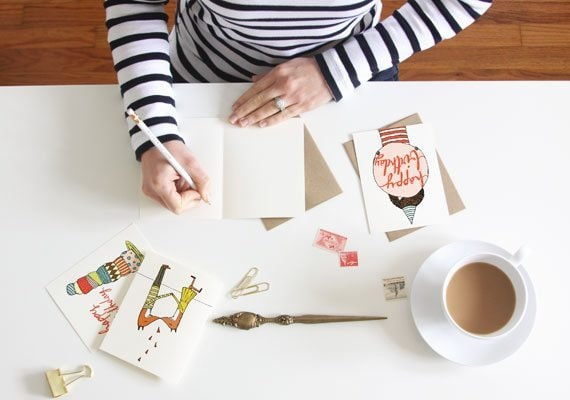 In the future, we want to keep expanding our product line and growing the Hello Small World brand. We also hope to finally publish our first illustrated children's book this year. It's been in the works for over a year now!
Follow Hello Small World on Facebook, Twitter, Pinterest and Instagram.