Meet the self-taught Baltimore woodworker who designs flat-packed furniture with simplicity and style in mind.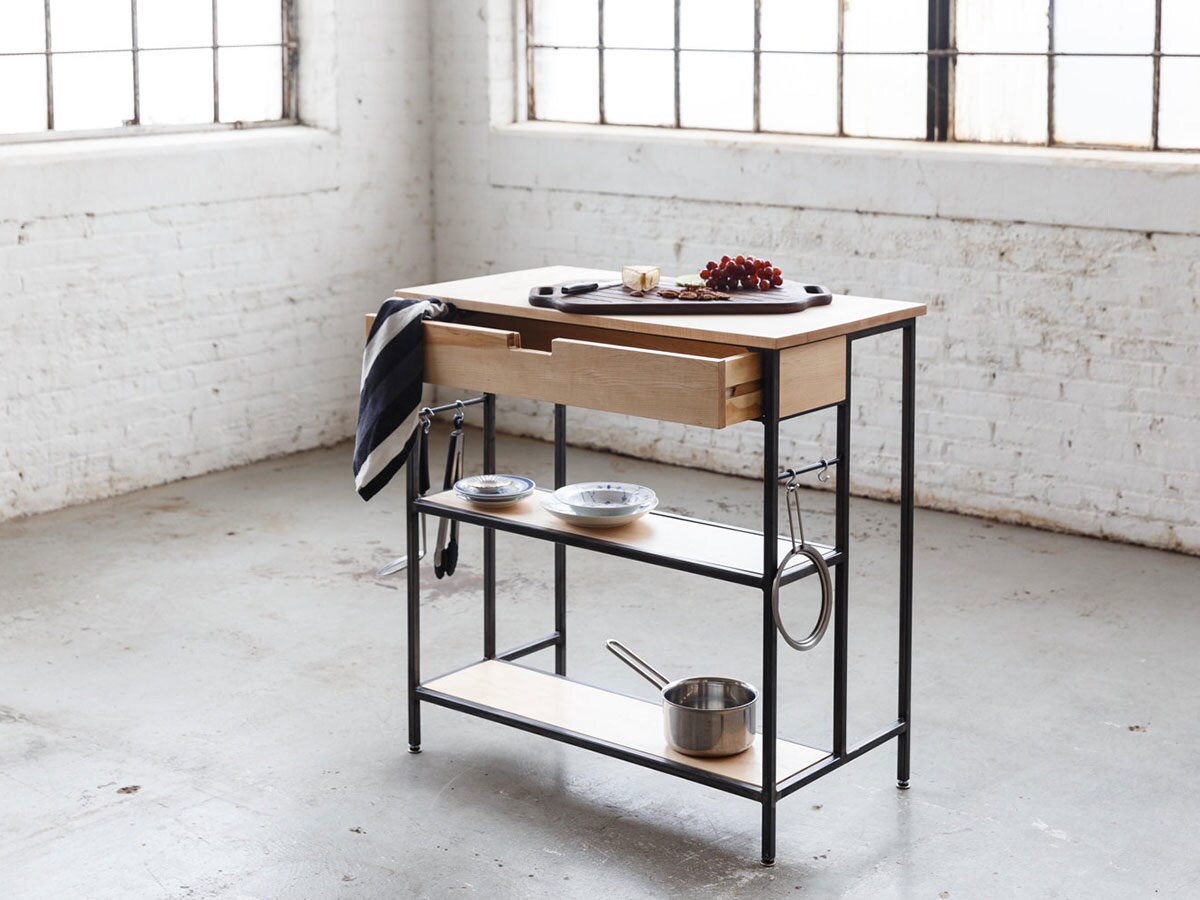 Creating a business from scratch is hard enough as it is, but doing so while simultaneously teaching yourself a complex skill like woodworking? That kind of challenge would send anyone in search of a serious serenity fix. For furniture designer Chris Herbert, who crafts sleek side tables, minimalist kitchen islands, and sturdy, wood and steel meditation altars for his shop
Herb's Furniture Company
, it was yoga to the rescue. "Yoga was a big part of what helped me get through the beginning stages of learning how to woodwork and launch a business," he says. "When I first started my company, I was practicing about five times a week. I saw a tremendous improvement in my stress levels and how I was able to juggle things." Aside from having a powerful impact on his outlook, Chris's yoga practice also provided a steady stream of early furniture requests for meditation altars, which have remained a mainstay of his flat-packed furniture business to this day.
Read on to learn more about this business-savvy builder, and find out how he stays inspired—then shop the Herb's Furniture Company collection.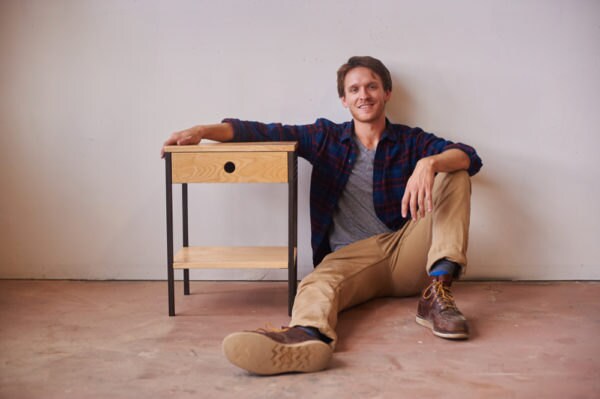 How did you get started?
I was a finance major in college, and I've always been interested in starting a business. My grandfather was a toy designer for Mattel back in the '50s, and my dad is an engineer. I was a tinkerer as a kid, and a good problem solver. I got into
woodworking
at the perfect time. It was right at the height of the reclaimed wood trend, when handmade stuff was on the rise. When I opened
my shop
, I had no previous woodworking experience or formal training. It was really just me hacking away at wood in my backyard, and thankfully some people decided to take the plunge and purchase my pieces. Since then, I've gathered a ton of experience, tools, and knowledge. I've spent the past four years building, designing, and running my business. Woodworking definitely isn't my background, so it's a little bit of a steeper incline on the slope to success. It's really been about trusting my instincts and working hard.
Do you remember the first thing you made?
The first big thing I made was a bar cart that I put together when I was in college, on the floor of a house I shared with three roommates. I was sawing, sanding, and doing everything right there in our living room. After I sold a couple pieces on Etsy, I realized that I needed a space to work, so I cleared out my parents' garage and started gathering tools. Back then it probably took me 10 hours to produce one
bar cart
, but it's a lot less than that now that I've streamlined the process and have a better understanding of woodworking and joinery. I picked up welding about two years ago, and I've progressed with that to make metal joints instead of just doing primarily wood.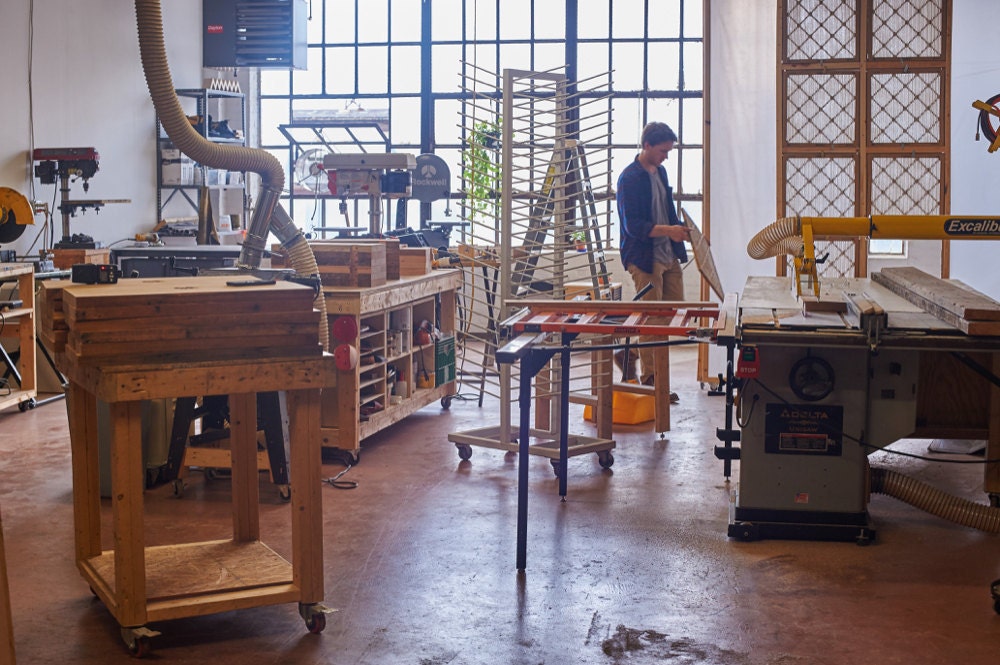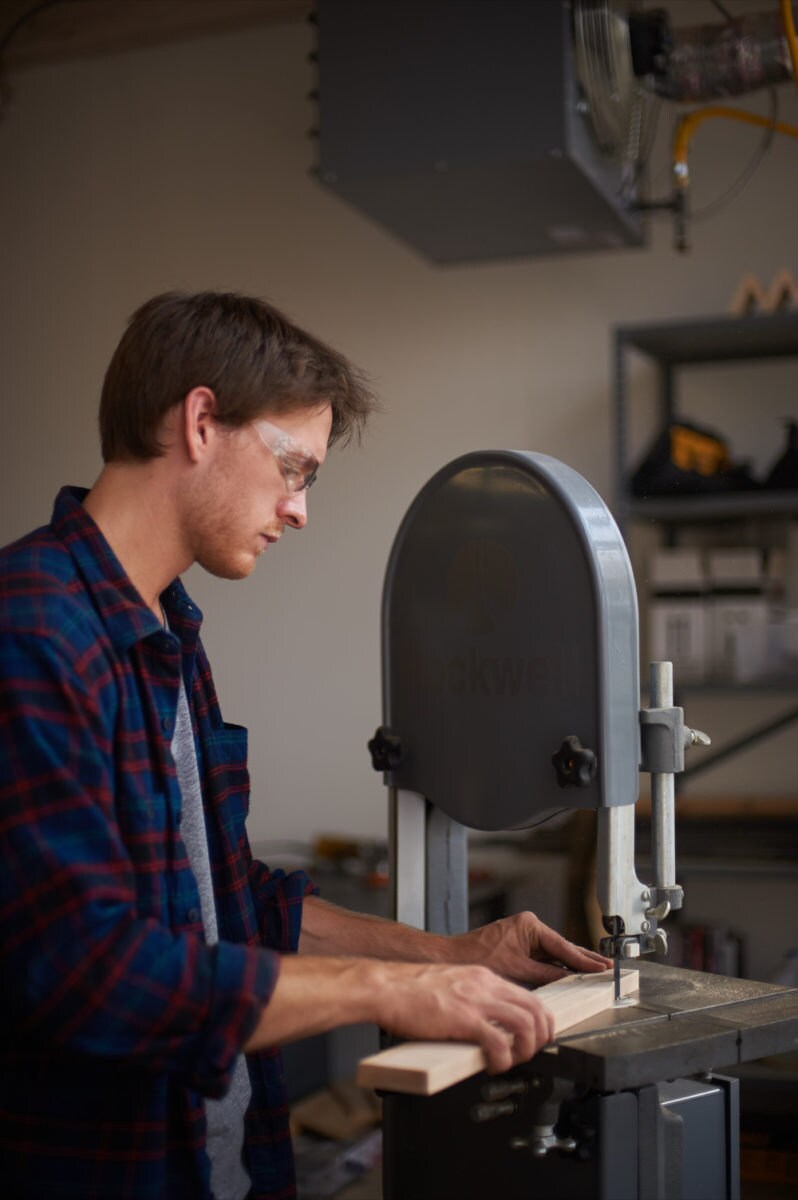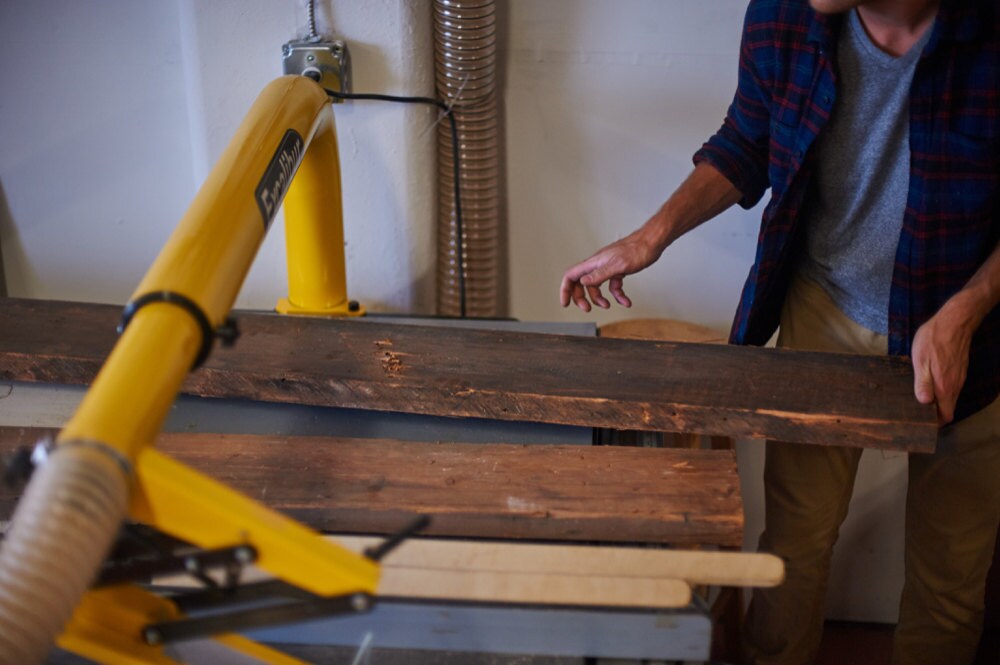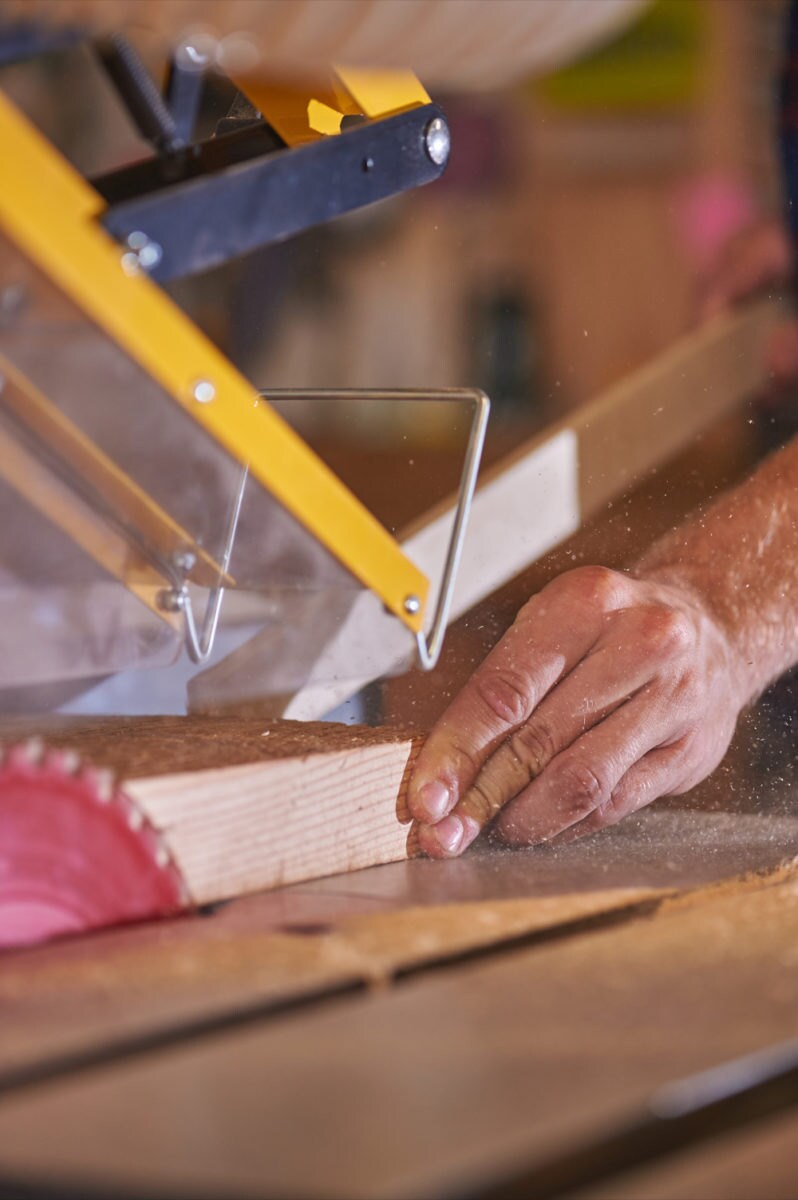 How does one "pick up" welding? That seems difficult.
I took classes at a maker space. The first few things I welded were pretty terrible—it was a lot of practice and figuring things out and learning from good teachers.
How do you go about finding wood and raw materials?
I source my reclaimed wood from nonprofits in Baltimore. There's this really cool one called
Brick and Board
that I've been working with that employs people to demo homes all around the city and salvage the materials. Whenever I'm doing traditional wood, I like to go up to this sawmill about 30 minutes outside the city. The people are super old school, the prices are good, and the wood is all from local trees that they process themselves, so you get some really quality boards.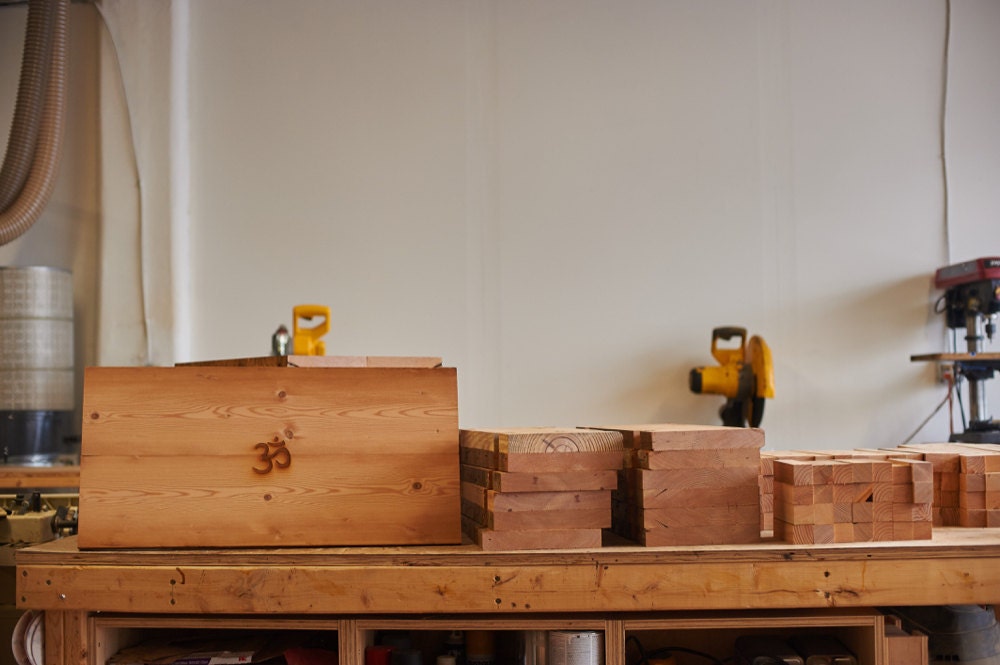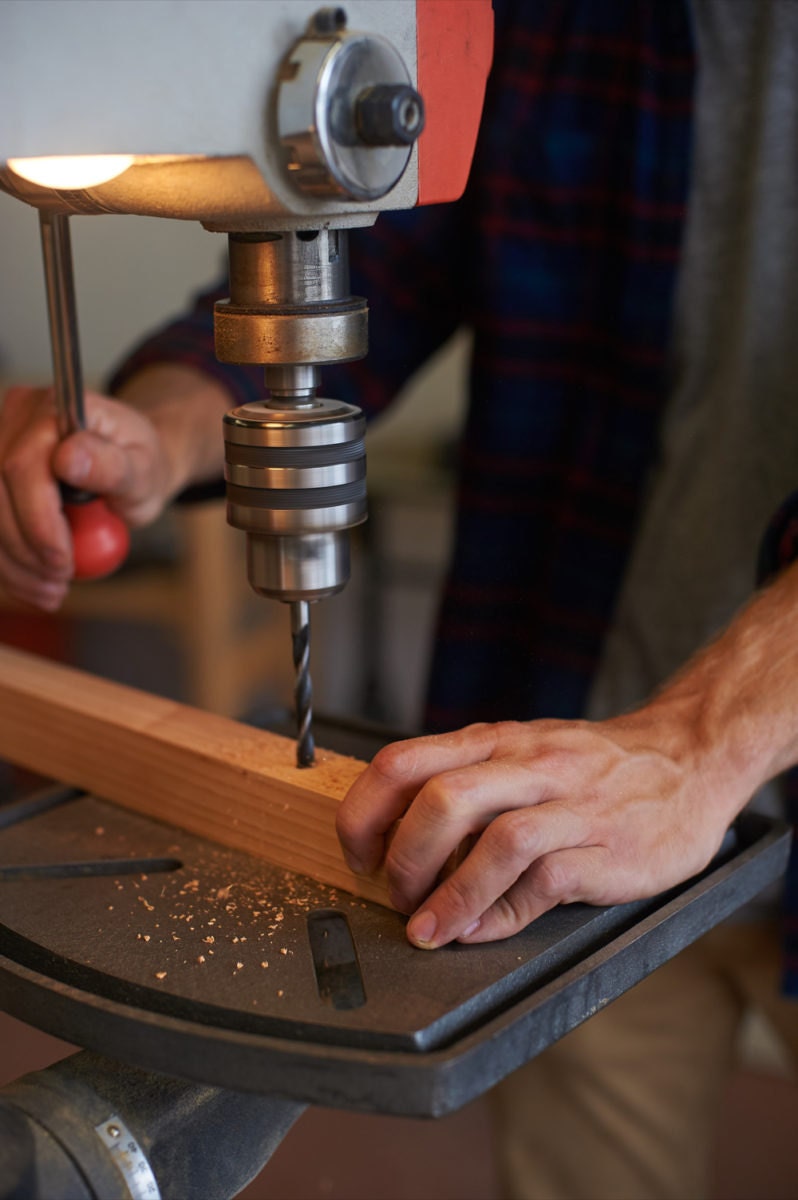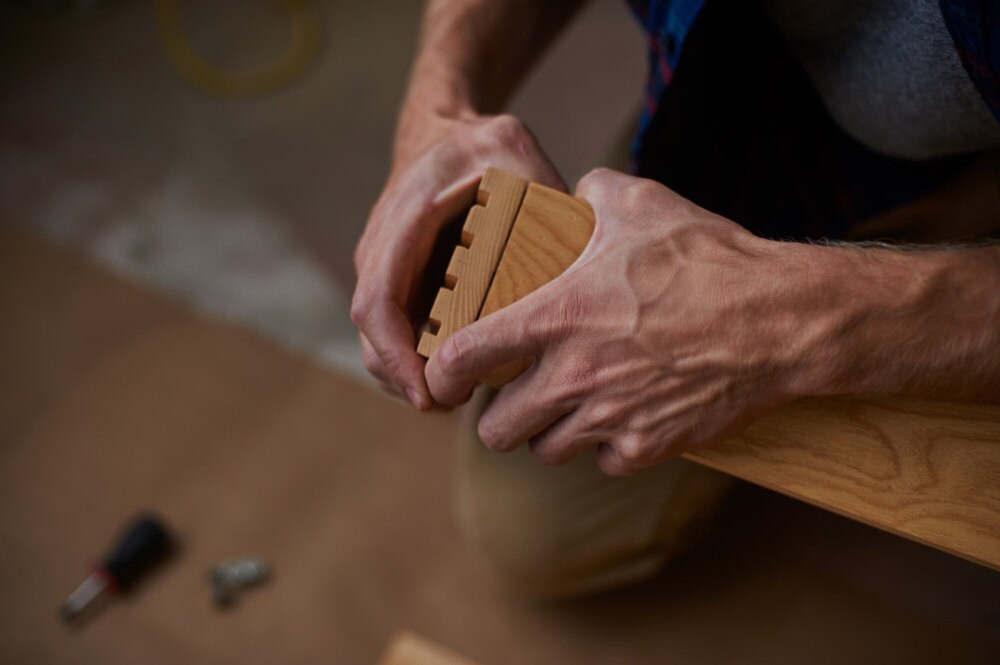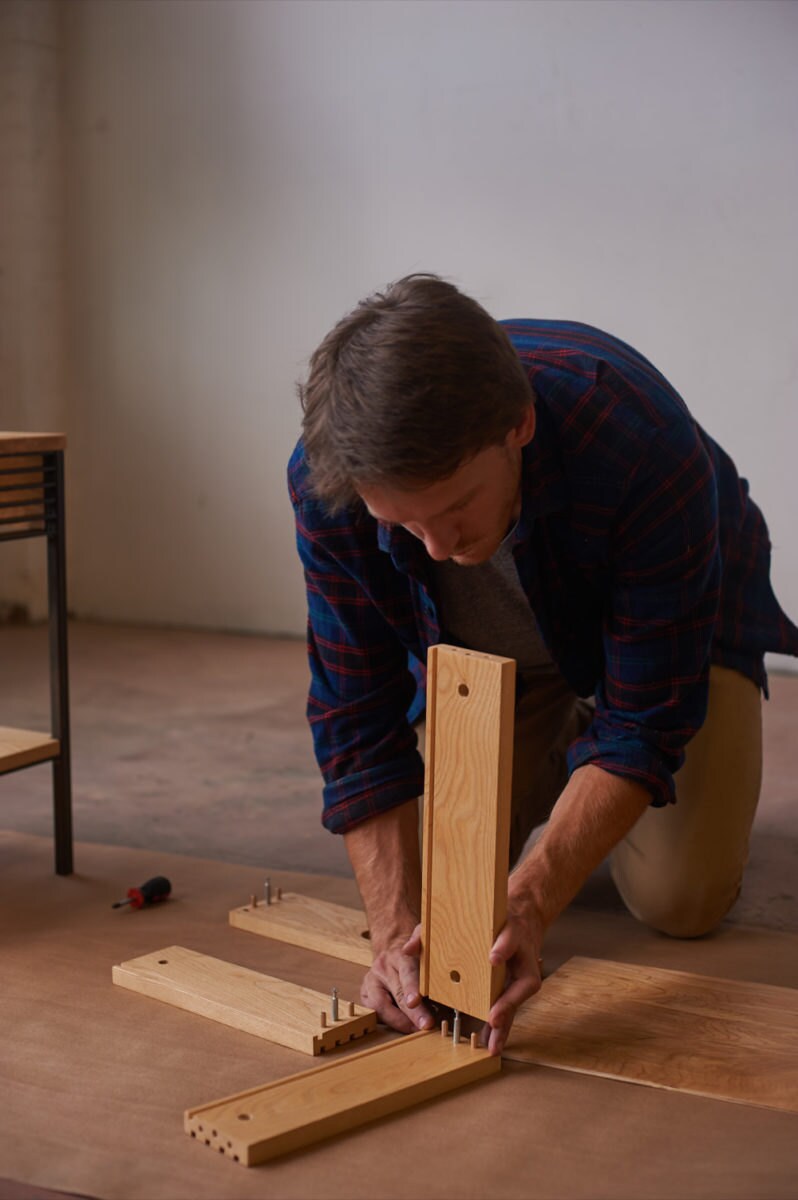 All of your furniture packs down flat. Will you tell us more about that?
When I started making
bar carts
and smaller pieces for other people, I realized how much savings I could offer by making my pieces ship efficiently. The cost for me to ship a bar cart when it was fully assembled was around $200–$220, and when it's a flat-pack box, that average was cut down to about $45. I started selling on Etsy about four years ago, and four years later it's still going strong. I've switched up my materials a lot to go in tune with the market trends, but it's still the same common theme of
flat-packed furniture
.
What made you decide to open a shop on Etsy?
I was told by my girlfriend at the time that it might be a good idea. I didn't really know that much about Etsy when I started. I kind of just put up
some listings
—almost like I was fishing and I wanted to see if there were any nibbles. I really don't think my business would be where it's at right now if I didn't start selling on Etsy. I mean, if I started selling on my own website, I don't think I would have made it past a few orders before I would have given up. When times are bad, it feels like the universe conspires and I get a ton of Etsy orders.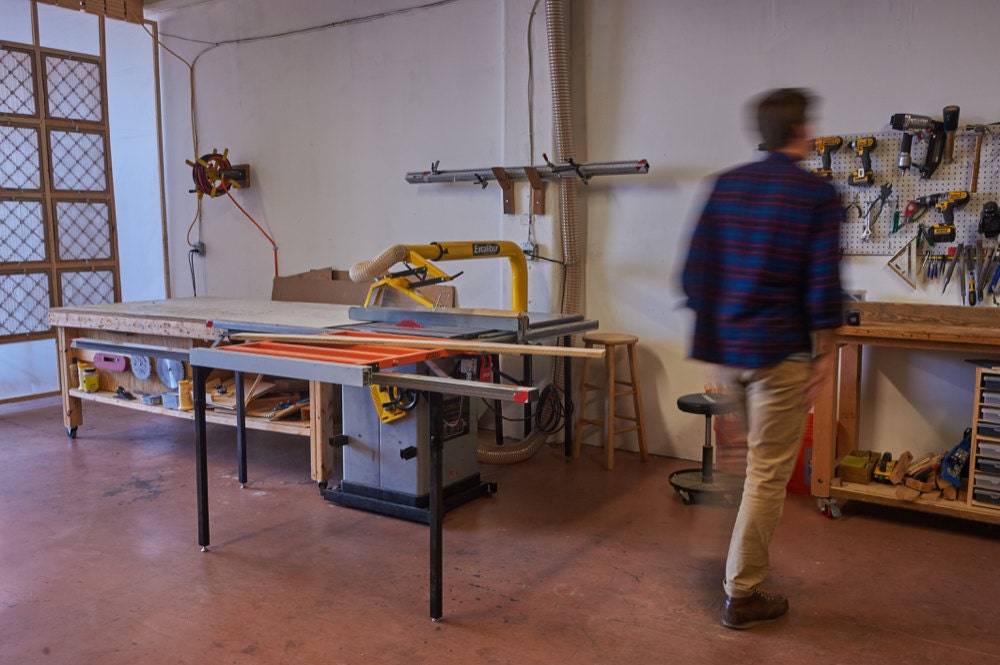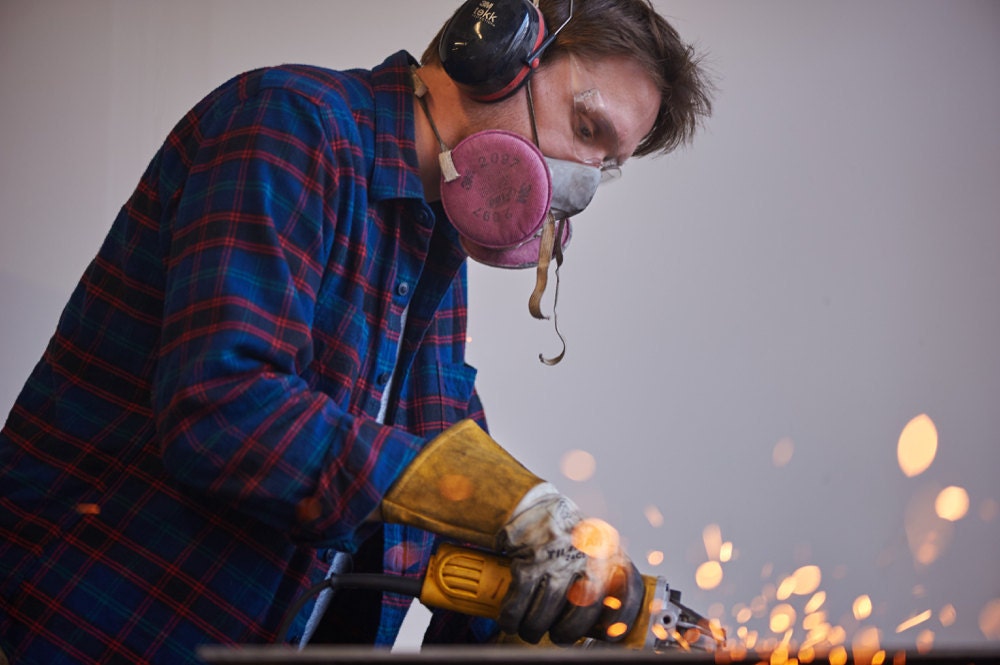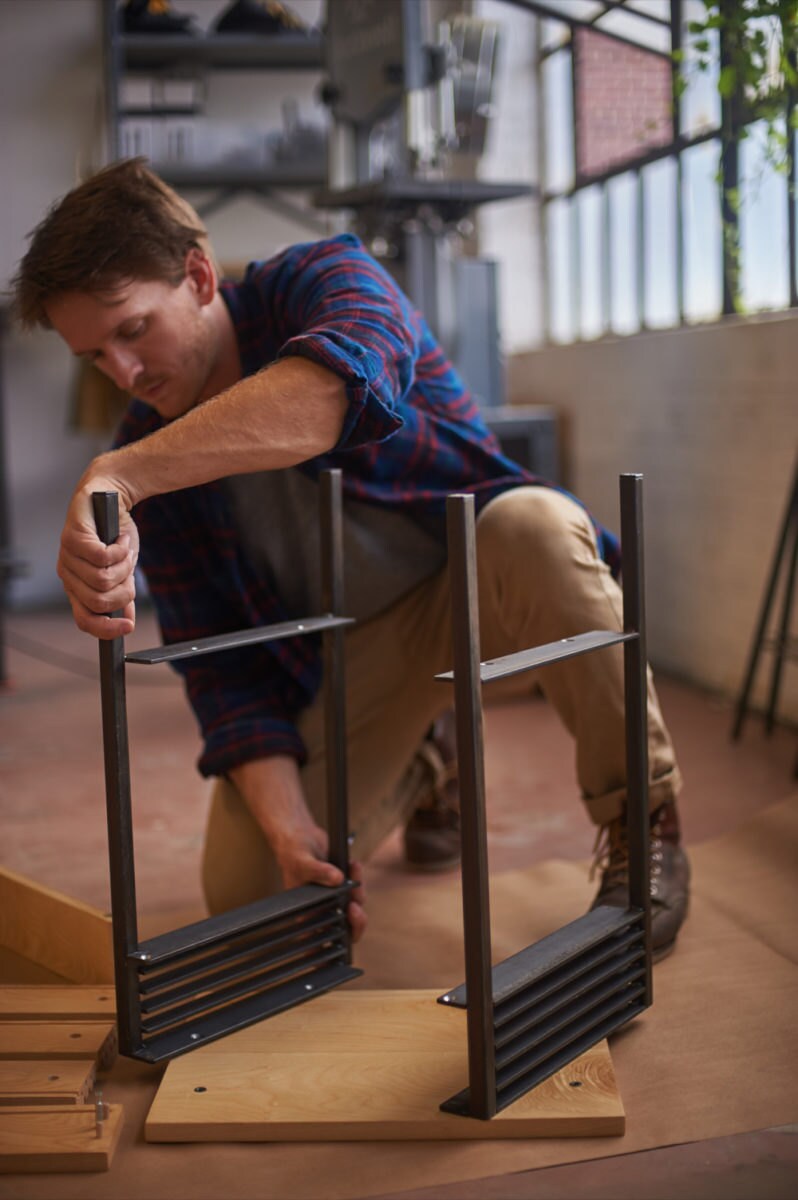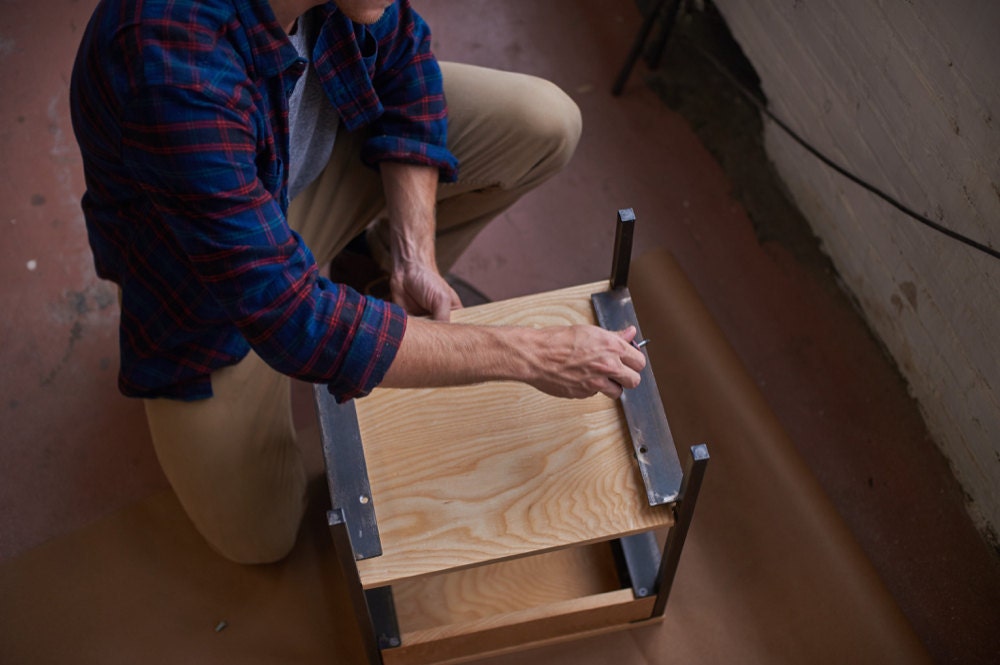 What keeps you going when challenges come up? What's your guiding light?
The rent's due? No, it's really just that I take on challenges as the chance for constant improvement. I'd be lying if I said there weren't times when I question what I'm doing. I work in a workshop in a random factory in Baltimore, making this
furniture
that I'm shipping to random people. But it's almost like magic in the same sense. There are these people around the country who find your stuff and want it in their homes. They feel like they know you based on what you're making for them. That feeling is really what got me going—the feeling of achievement, the satisfaction of making something, the feeling that you're creating your identity through building, which is cool. And it's something that I'm good at, and I have a constant, steady stream of ideas.
Speaking of ideas, how do you stay creative?
I think I'm the most creative when I'm surrounded by nature, or outdoors in general. You can't create ideas, they come to you—so I don't force anything, I just completely let it happen.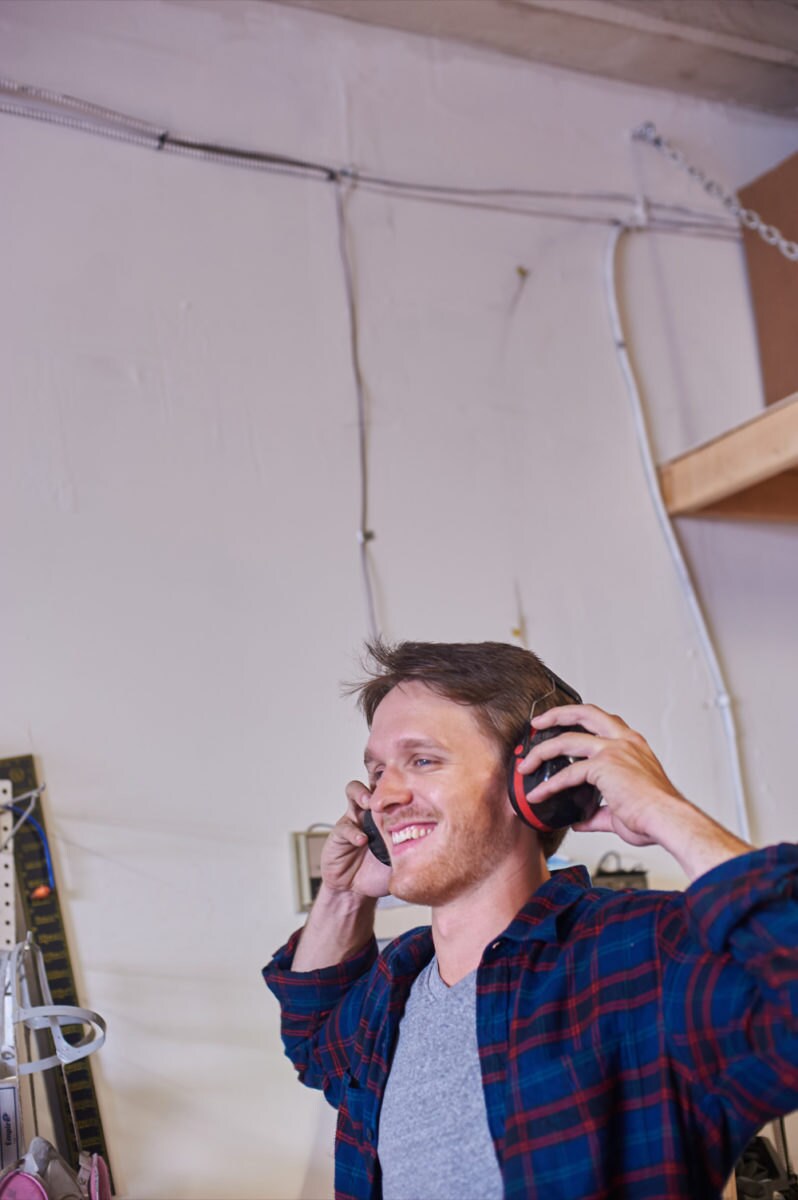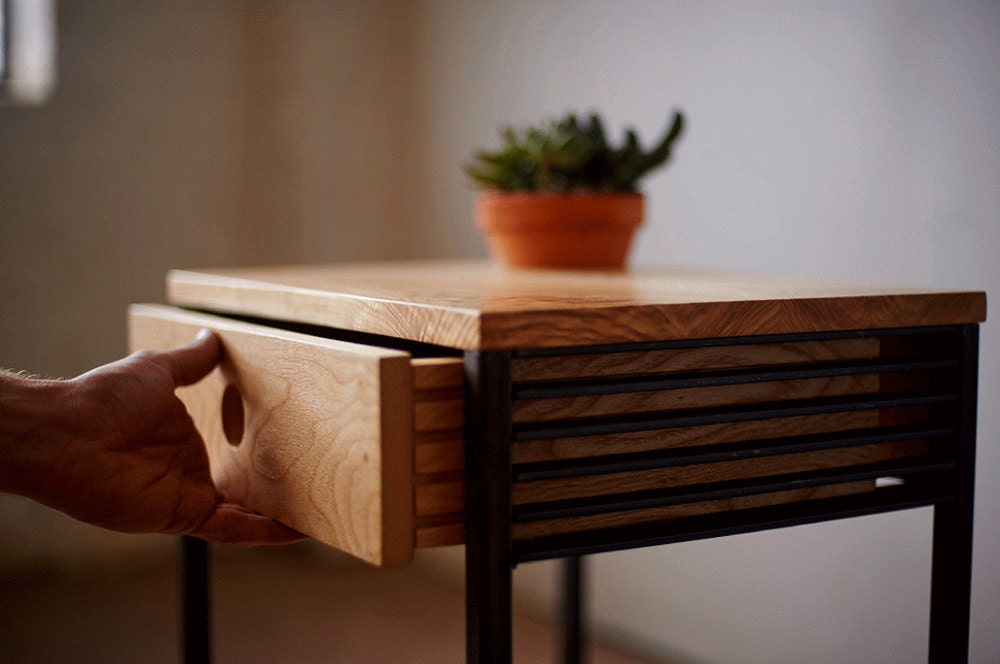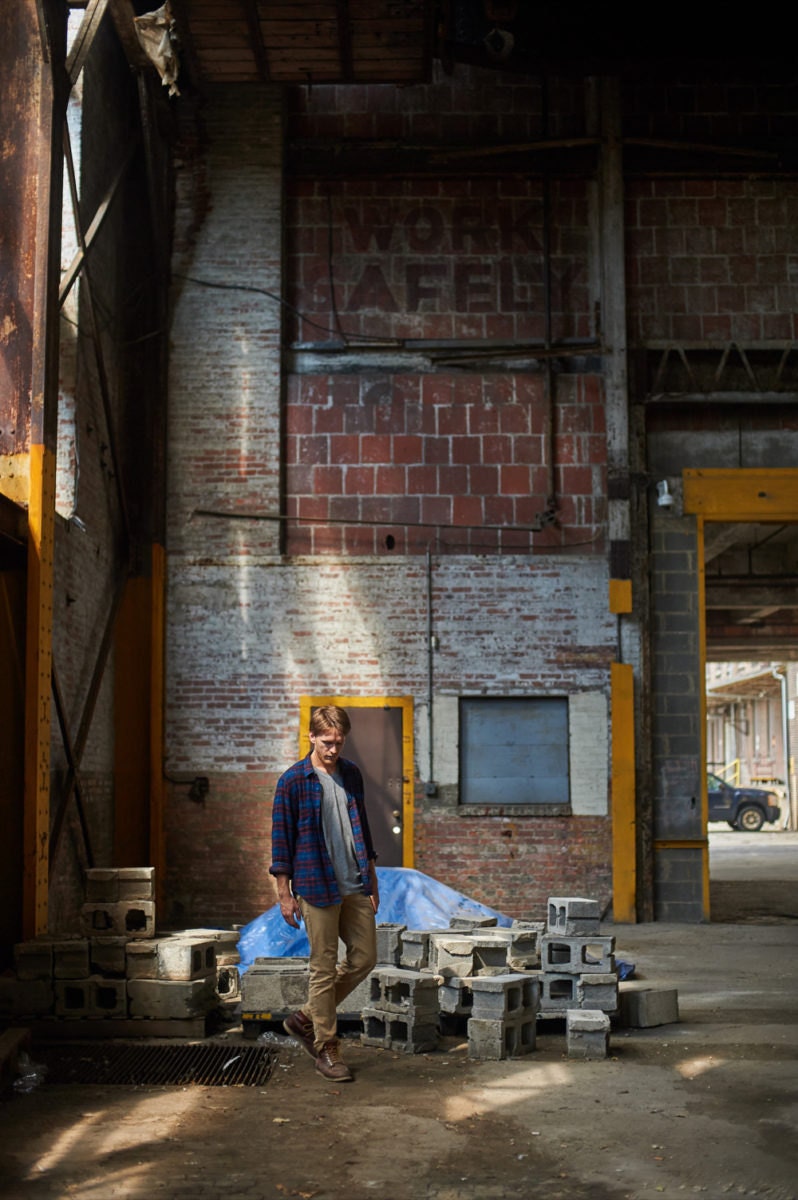 What's the best part of what you do?
The best feeling is a new idea—that second when a new idea comes into your head, and you're so excited about it, and reality hasn't set in yet. You're just so excited, and it doesn't really make sense to anybody but you, but you see this thing so clearly in your mind. And you want to work for three weeks straight just to make this one thing happen. Maybe it takes 20 of those moments to get one good idea, but it's that feeling of hope for this new thing that nobody has ever seen before, that's so different than all your previous thoughts. I think that's my favorite thing.
Follow Herb's Furniture Company on Instagram, Facebook, and Pinterest.
Photographs by Jamie Sumague Photography.