From her studio in Lithuania, Evelina Dedel crafts beautiful—and durable—handmade children's clothing using sustainable, eco-friendly materials.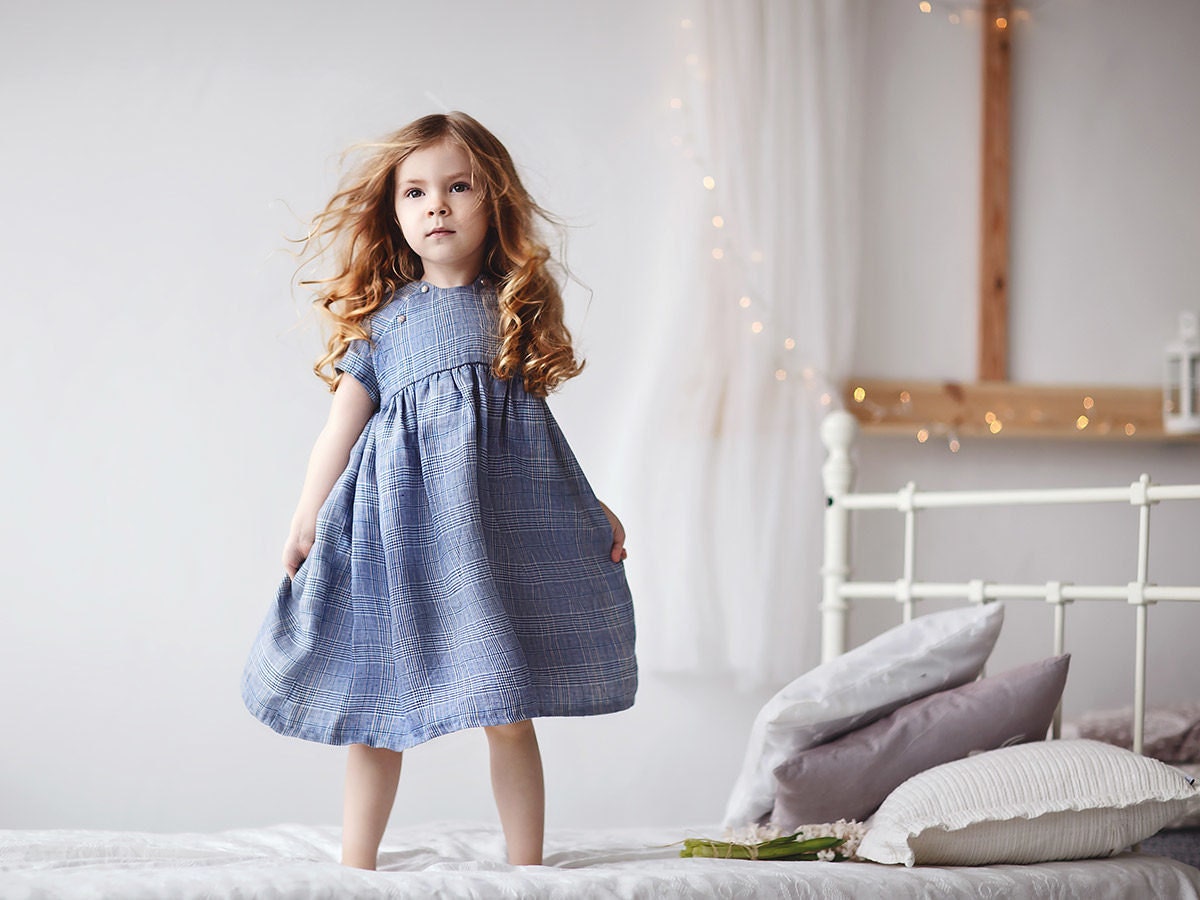 Any 4-year-old fashionista will tell you one of the greatest joys of getting a new dress is testing how well it twirls. After all, what good is putting on a fancy Easter frock if you can't pirouette—
and
scramble for eggs—in it? Why wear a fun birthday jumper to the party if it's not frolic-friendly? "I love seeing happy kids running around wearing my creations," says Lithuania-based designer Evelina Dedel, whose gorgeous line of minimalist children's clothing is made to move naturally with a child at play. Inspired by her own happy, active kid, in 2016 Evelina launched
Hip Mom
: a bold collection of kids' apparel featuring statement-making dresses, tunics, and capes, each hand-sewn from natural cotton and soft, Lithuanian linen.
"My challenge is finding the balance between comfort and style," Evelina explains. "I want to make items that are both beautiful and wearable." Chic enough for a special occasion yet functional enough for every day, Evelina's pieces emphasize well-structured lines and subtle embellishments designed to make kids look and feel their best—no matter how they choose to put their clothes to the test.
Read on to learn how Evelina makes "eco-friendly" fashionable for kids, and shop the collection.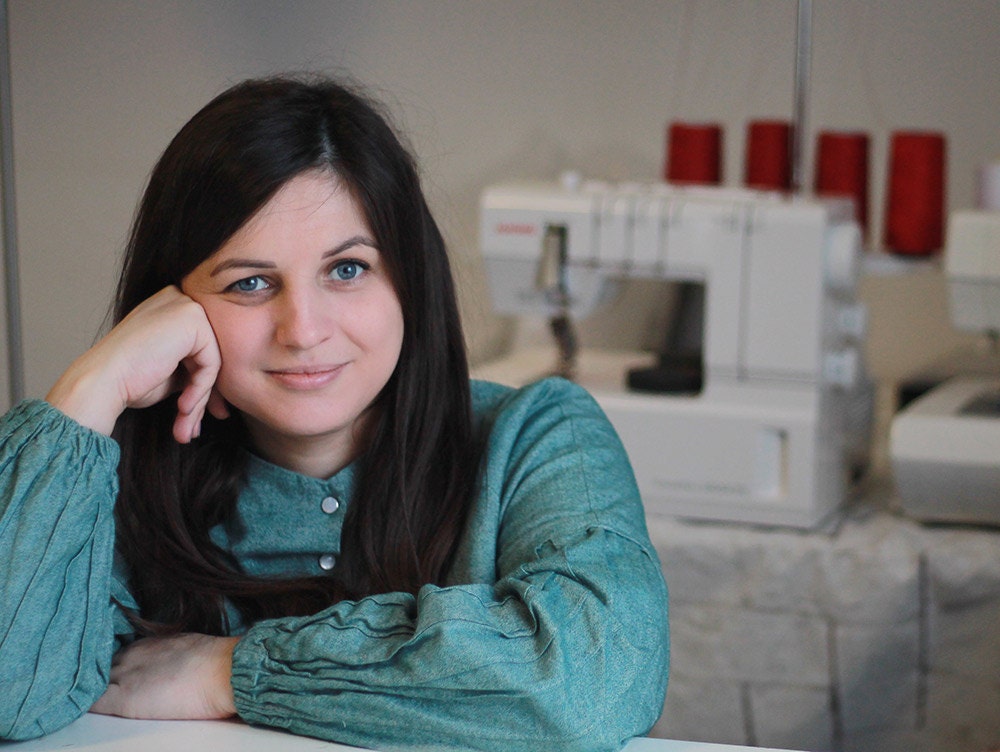 Your designs are modern and crisp but still maintain a certain playfulness. What's your trick for nailing this aesthetic?
I love clothes that look simple, but if you look closer the construction is very complex—a sort of minimalistic maximalism. I make all my items unique by adding special details, such as homemade pom-poms and layered ruffles, or by using out-of-the-box materials.
Hip Mom
is about creativity. I'm not just concerned with the end product, but the entire process, so I pay attention to every seam and stitch.
With children especially, the feel of the material is as important as the cut. How do you source your high-quality fabrics?
I try to support local small businesses, so I always choose Lithuanian linen. Linen is what our nation is famous for; we've been using it for years to make the most exquisite clothing. I've also been searching for good quality cotton for my pieces, and I found a supplier in Poland that makes great Oeko-Tex Standard cotton, which is tested for 100 substances that are harmful to humans. Kids and parents love it because it doesn't cause allergies or rashes.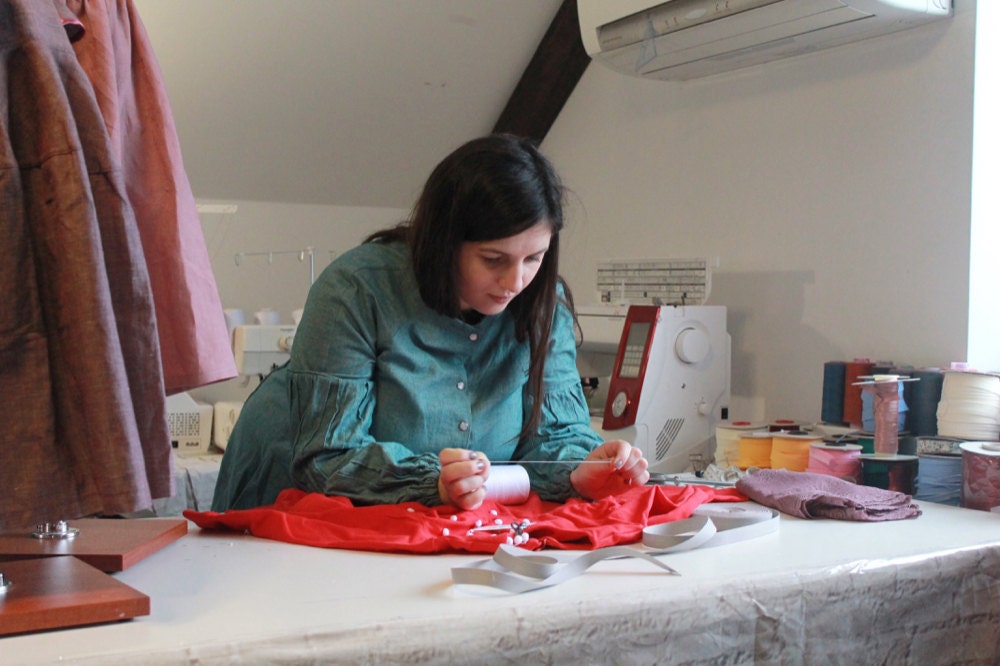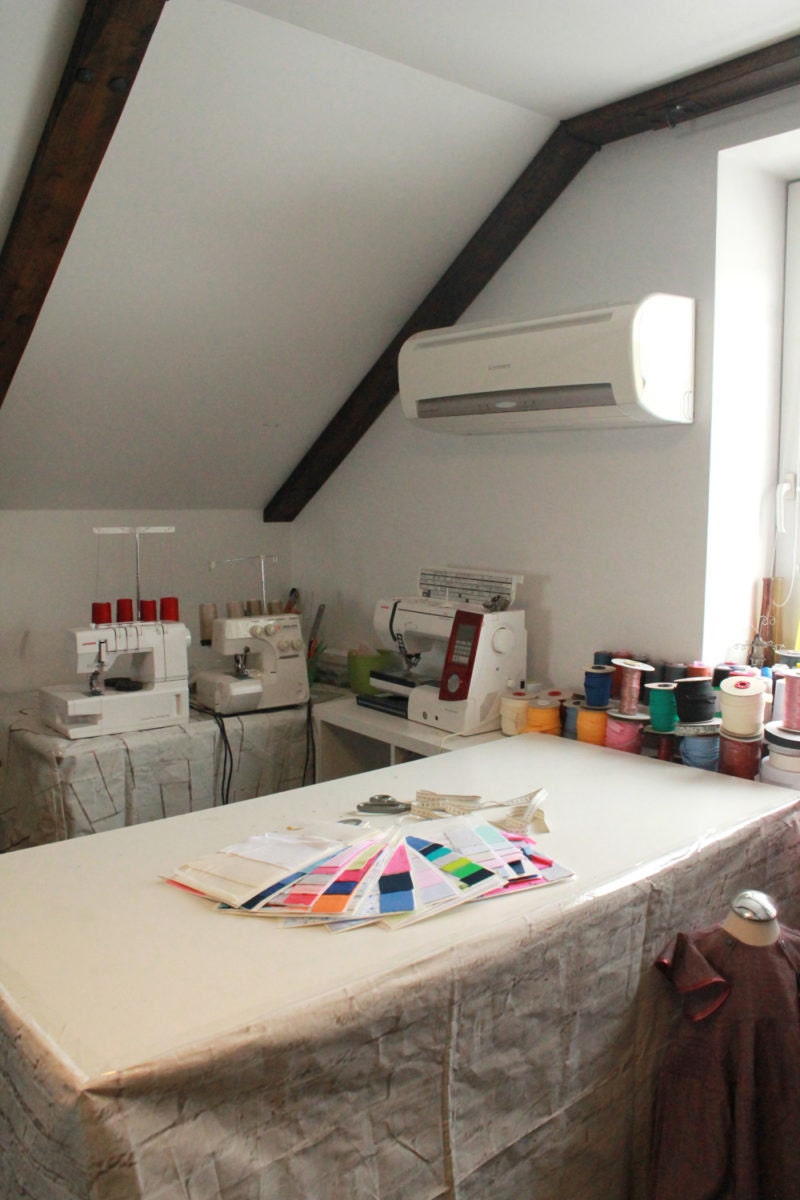 >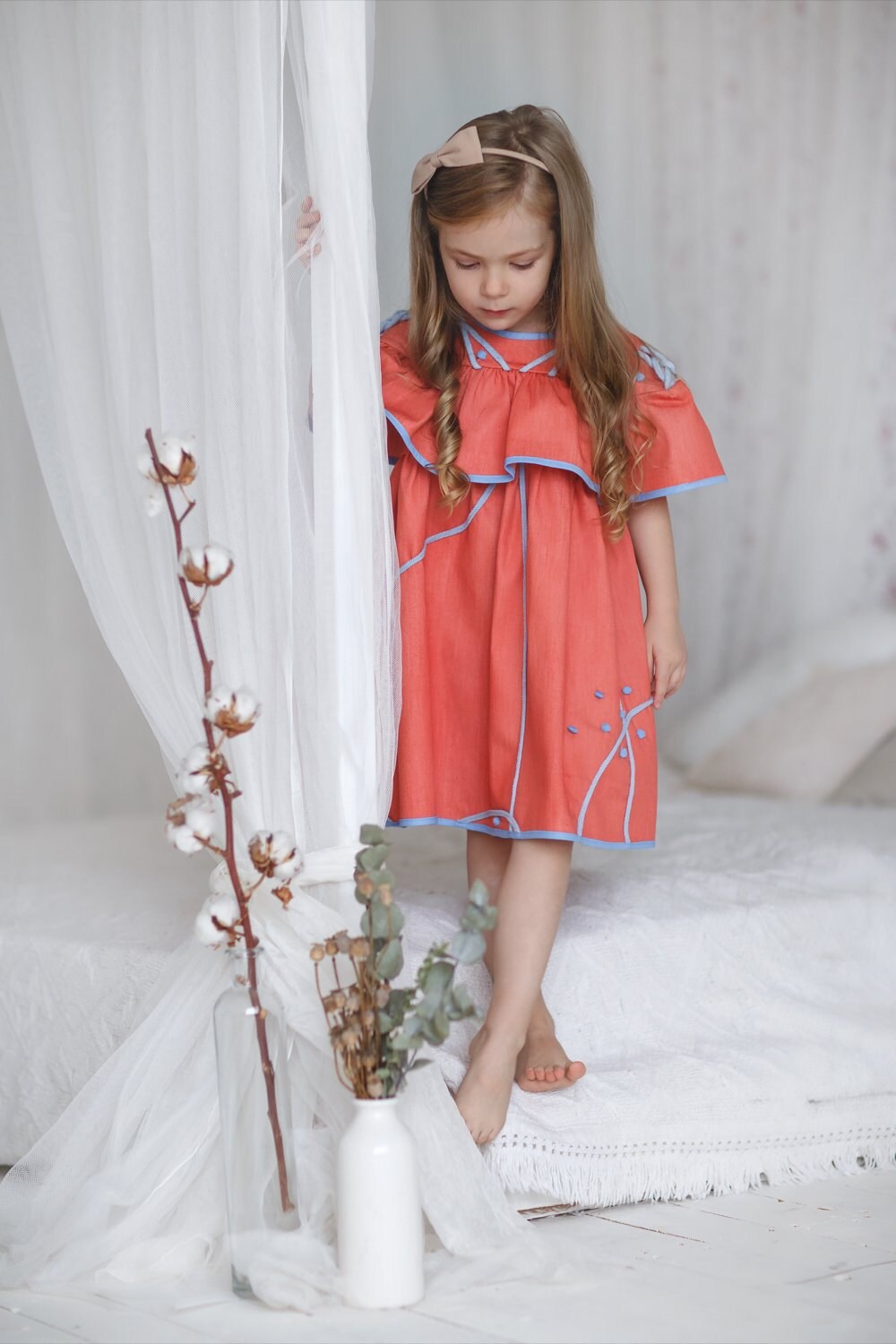 >
What made you decide to pursue eco-friendly fashion for children?
I believe that building a better world and a better future for our children begins with myself. By using natural materials in
my pieces
, I not only do my part to help the planet, I can also raise awareness in others by encouraging them to pay attention to what goes into the products they buy. Natural materials are crucial when you're making items for kids, because children need to be comfortable and they also deserve the very best in terms of quality. It's quick and easy to make clothes from synthetic materials, but to me it's more important to put great love and focus into each item, and to make something special from fabrics without unnecessary dyes and other add-ins.
Where do you turn when you need to find creative inspiration?
I could walk around a fabric shop for days—that's my zone. All the patterns and colors give me lots of ideas. But my drive really comes from my 3-year-old daughter, Aiza. She's my motivation and also my most ruthless judge. Just watching her every day inspires me to come up with new looks. I like taking her to my studio with me—some days she just observes me, others we sew together. She's a natural!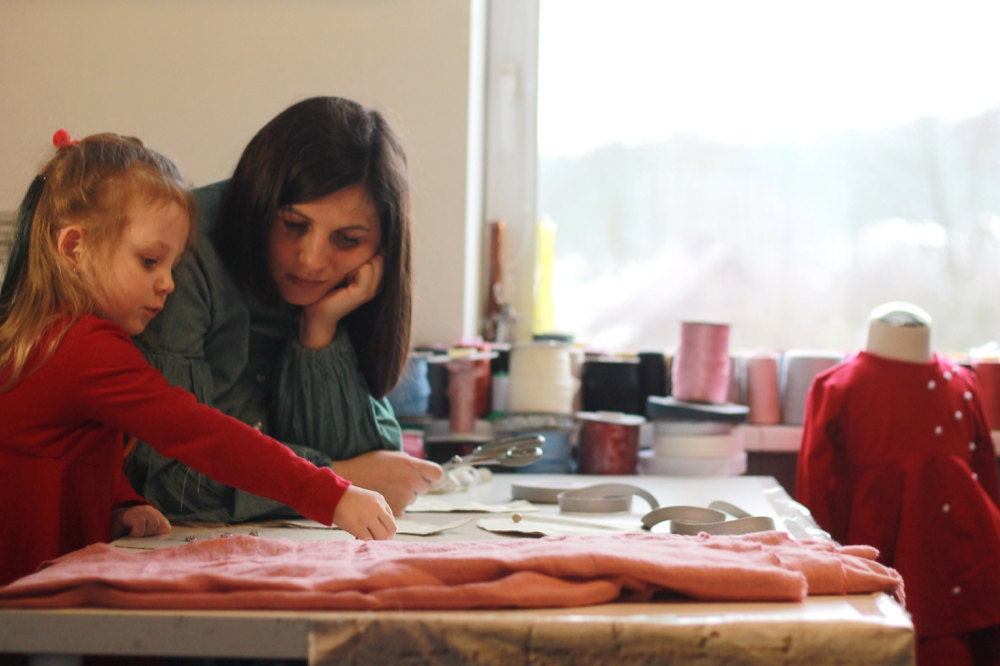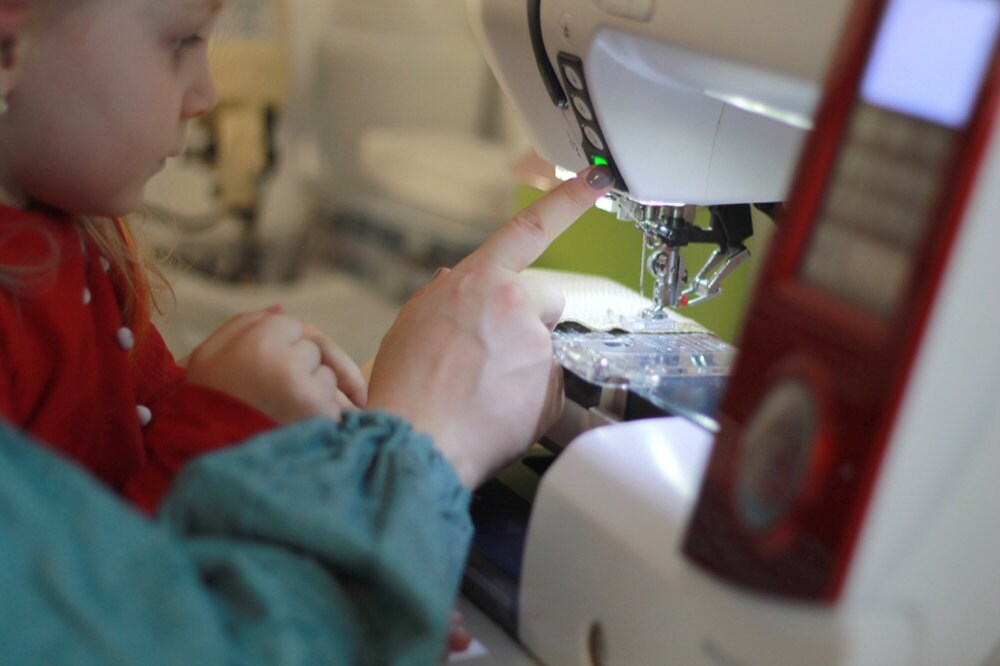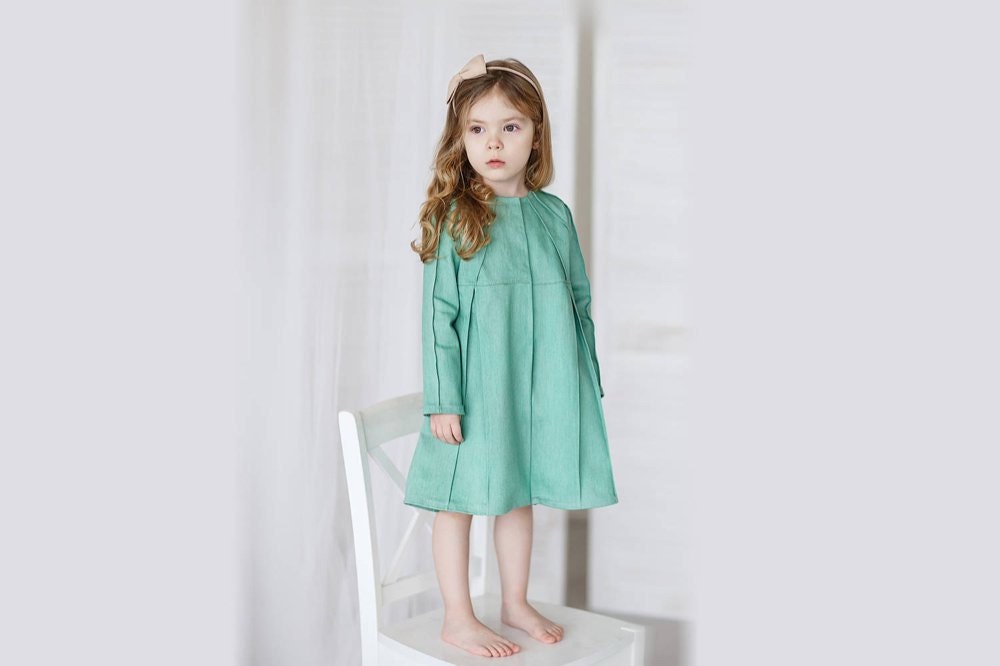 >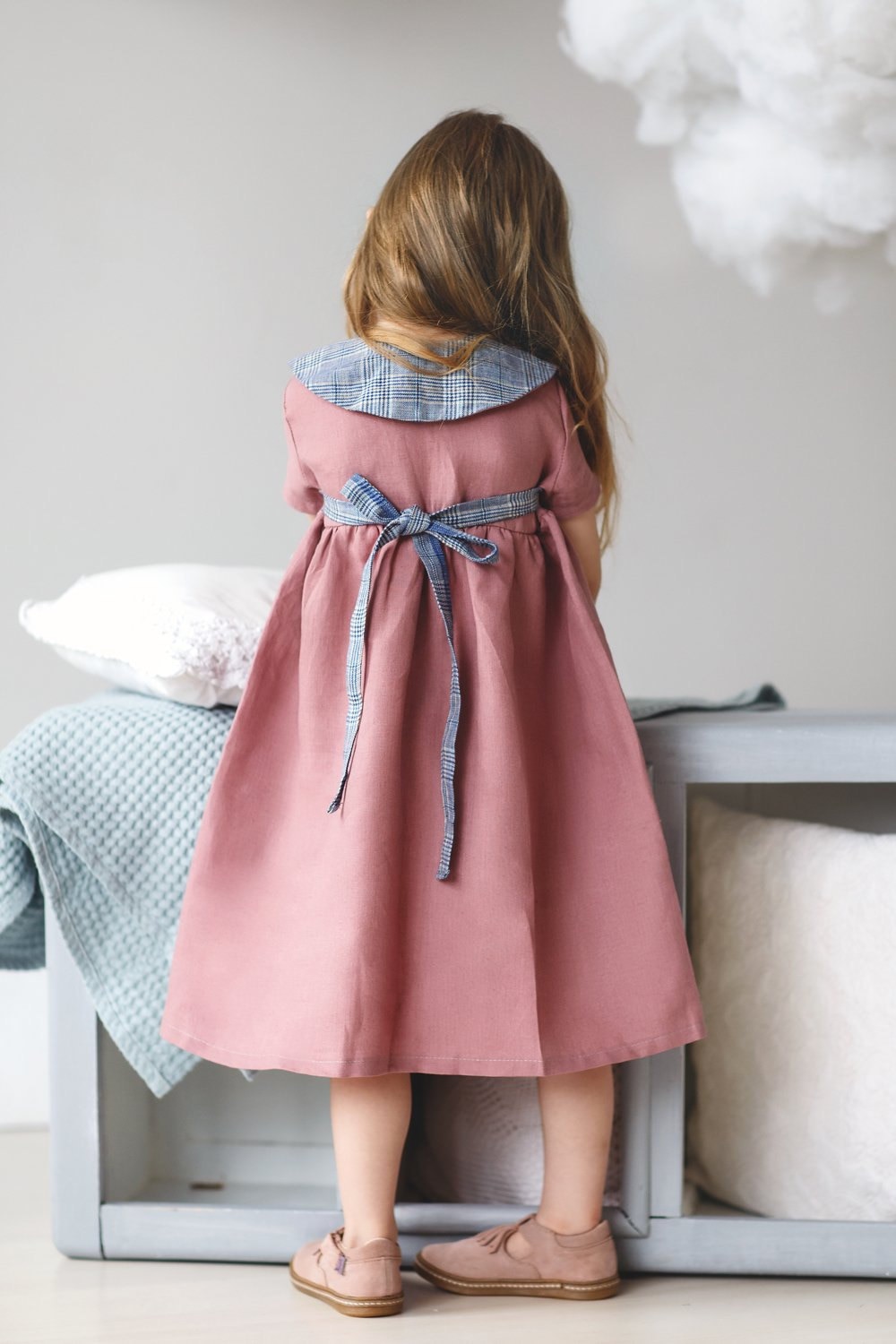 >
Are there particular techniques you use or that you'd like to try when coming up with new designs?
My process begins not with sketches, but from a paper pattern. I have a rather technical mind, so I keep adding details to the pattern as I go. I know that's not the traditional method, but it works for me. I'd also be fascinated to work with some high-tech materials like 3D printed clothes or anything that makes my pieces "smart." I know it sounds a bit futuristic, but really, it's already happening, so why not give it a try?
How has selling on Etsy impacted your work?
Etsy buyers are sophisticated and open to new ideas, which gives me the freedom to create something more extreme and bold. I'm so grateful that Etsy gives me a space to be courageous and proud of
the work I've done
, and that I've found an amazing community that supports me doing what I love.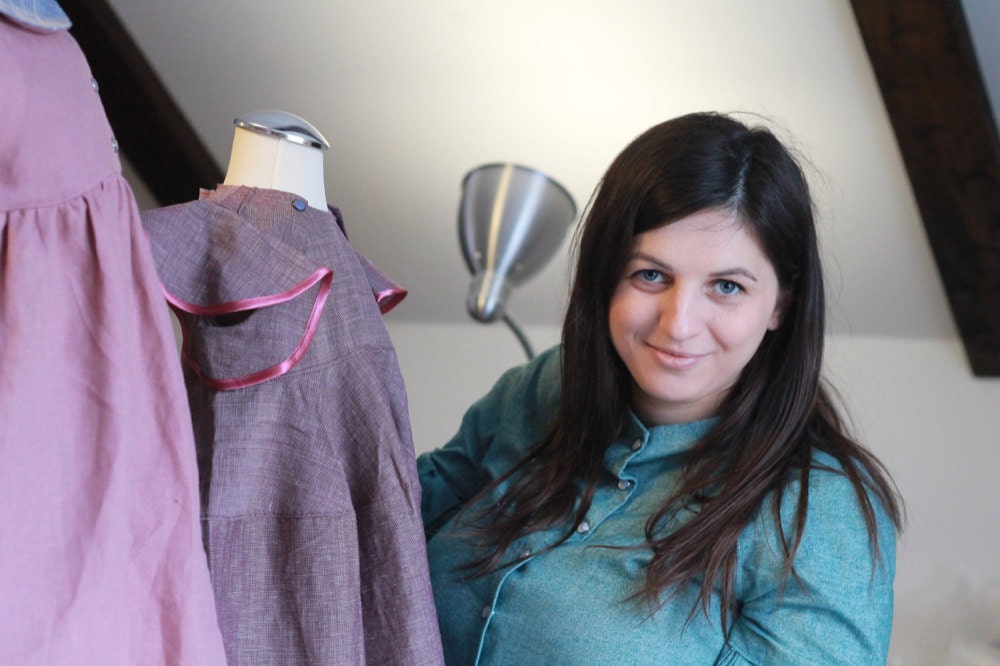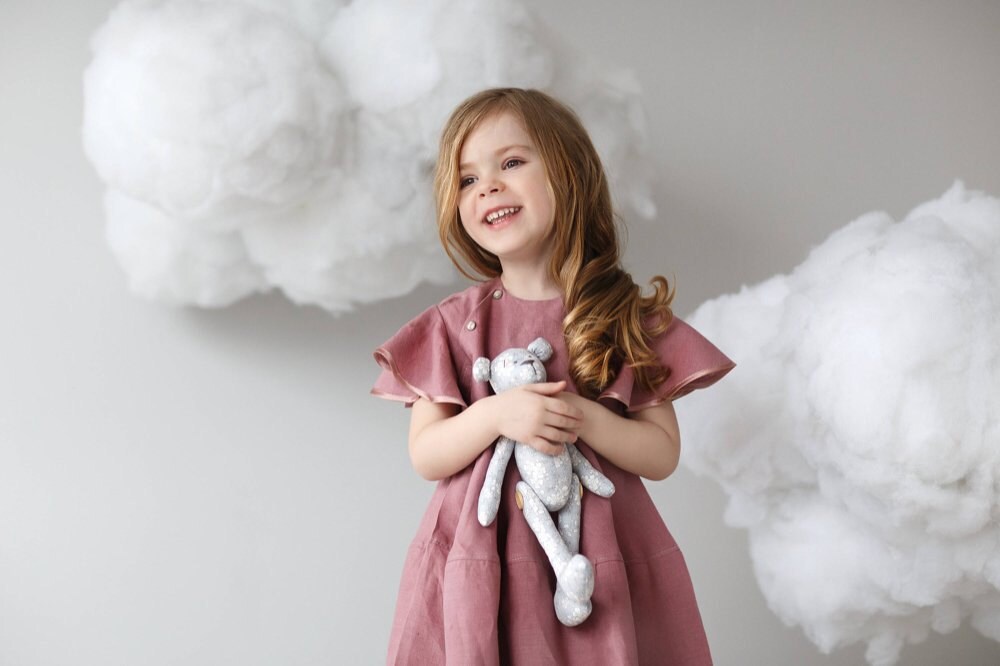 >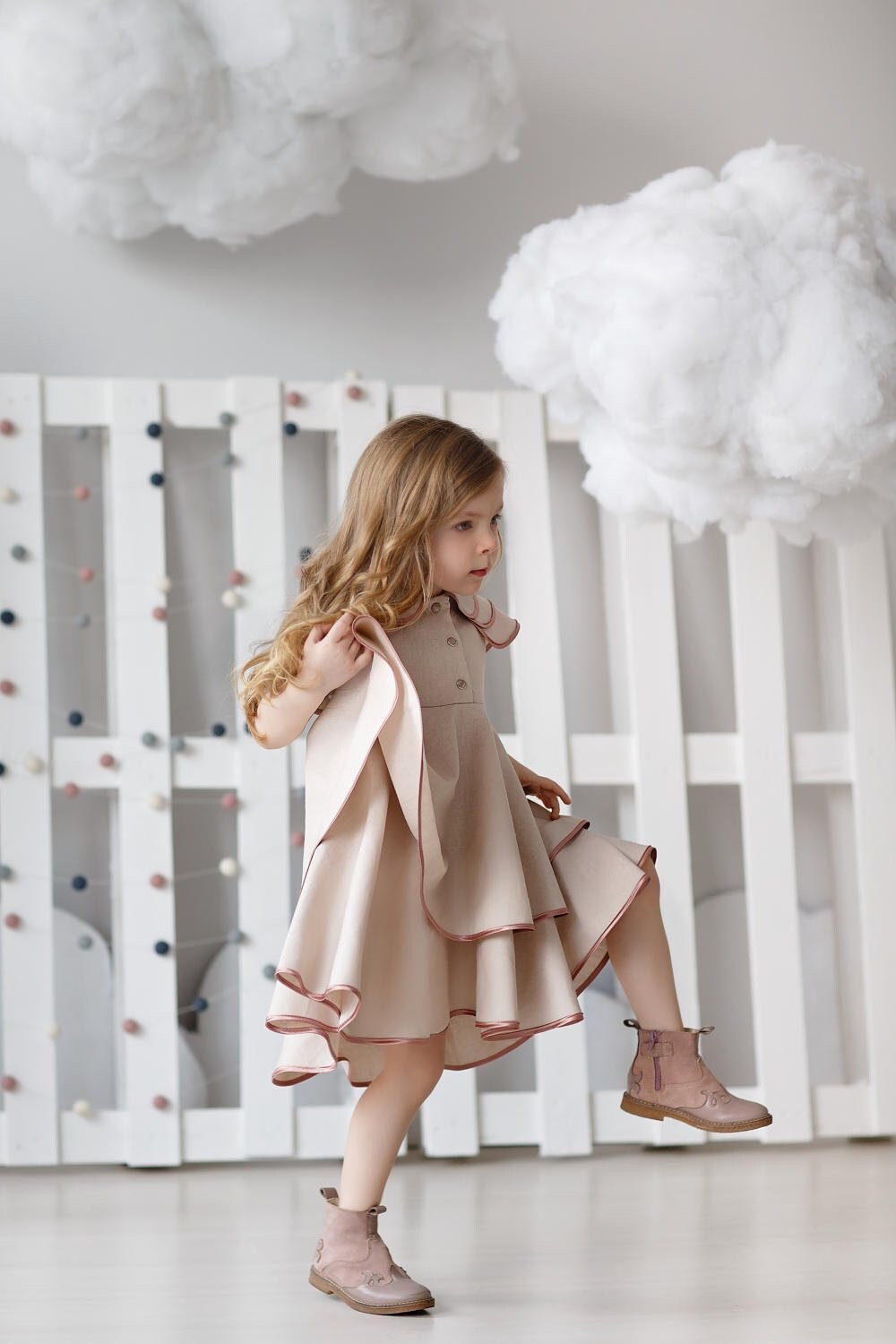 >
What does the future hold for Hip Mom?
My plans are to keep extending
my line
, adding more boys' clothes and including items for newborns up to one year old. I'm also expecting my second child now, so I'm hoping that she will be a second source of inspiration for me.
What's your best advice for someone who's trying to get their creative small business off the ground?
Believe in yourself. It can get rough, and sometimes you might feel hopeless thinking of those giant brands you are competing with. But shake it off and keep going, because there are people searching for authenticity who will appreciate your work when they find it.
Follow Hip Mom on Pinterest, Instagram, and Facebook.
Product photographs by Karolina Funkien; workshop photographs courtesy of Hip Mom.