by Valerie Rains
Authentic mid-century statement pieces and one-of-a-kind finishing touches abound in this chic, Germany-based shop.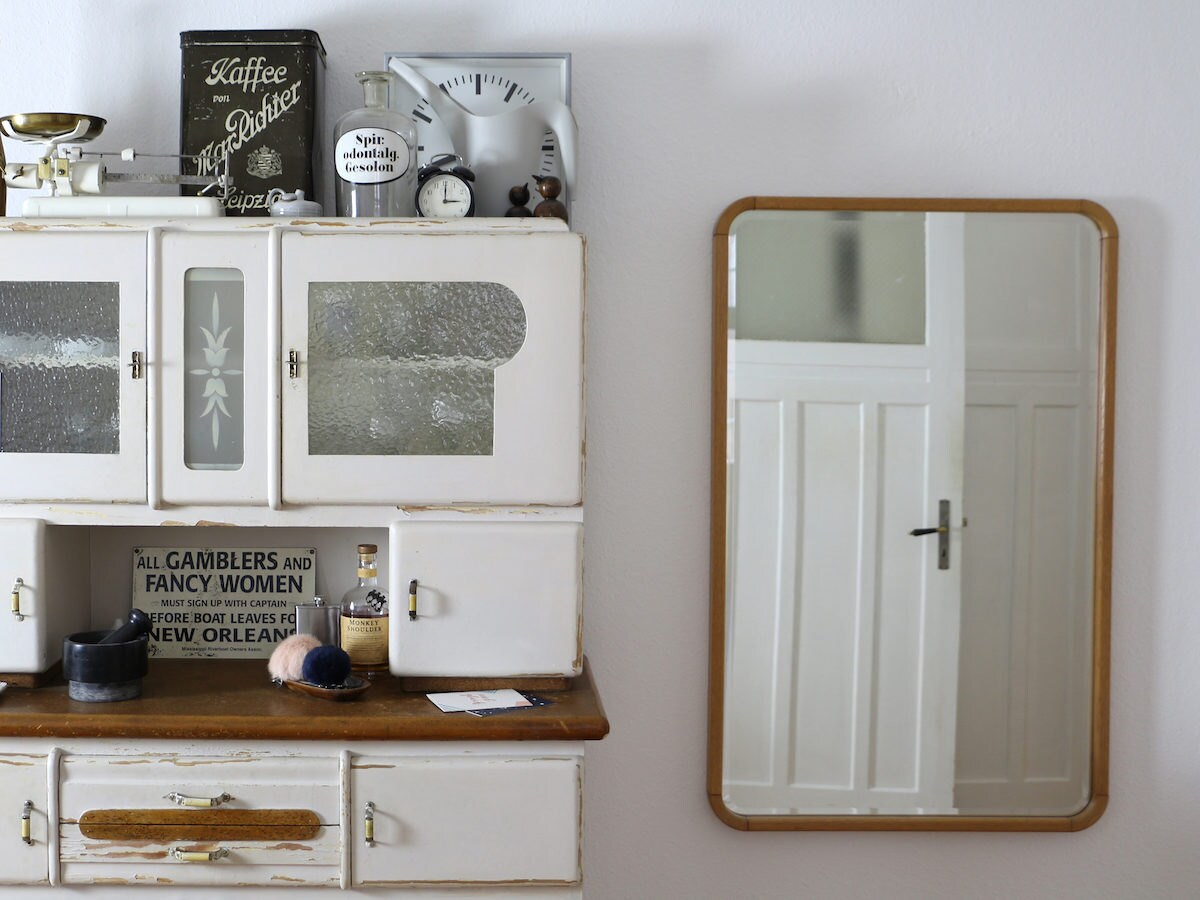 In our weekly Featured Shop series, we shine a light on a standout shop from Etsy's talented seller community, offering readers a behind-the-scenes look at their process and story.
There are many compelling reasons for shopping
vintage
: the promise of unearthing a one-of-a-kind find, the potential for scoring a great deal, the
sustainability
factor. But one equally satisfying, if less commonly cited, draw is the sheer creativity it takes to know what you want when you see it. Searching through jumbled items at a parking-lot flea market or browsing overstuffed shelves in a thrift shop requires an open mind and a willingness to think outside the (modern, mass-produced) box—which is all part of the appeal for Sveni and Robert, the expert vintage-decor hunters behind Germany-based shop
Horses for Courses
.
Explore the Horses for Courses collection
"In the flea markets near our former home in Munich, I found so many special items that were in danger of disappearing under a layer of dust, buried in oblivion," Sveni recalls. "I started thinking: Why not help these items find a new life and a new home—anywhere in the world?" When Sveni and Robert opened their Etsy shop, they found their customers shared a similar innovative mindset, reimagining and reinventing anachronistic objects for new purposes, be they purely decorative or freshly functional. "Of course, as a vintage goods seller, you always specify the intended use of a vintage item," Sveni says, "but so often, our buyers tell us what they plan to use an item for and we are completely surprised by their impressive imaginations." This two-way exchange of ideas makes each purchase a creative act in and of itself—and that's the ultimate reward for these die-hard vintage collectors (and their many happy customers).
Read on to learn the surprising uses Sveni and Robert have found for vintage items in their own home, and shop the Horses for Courses collection.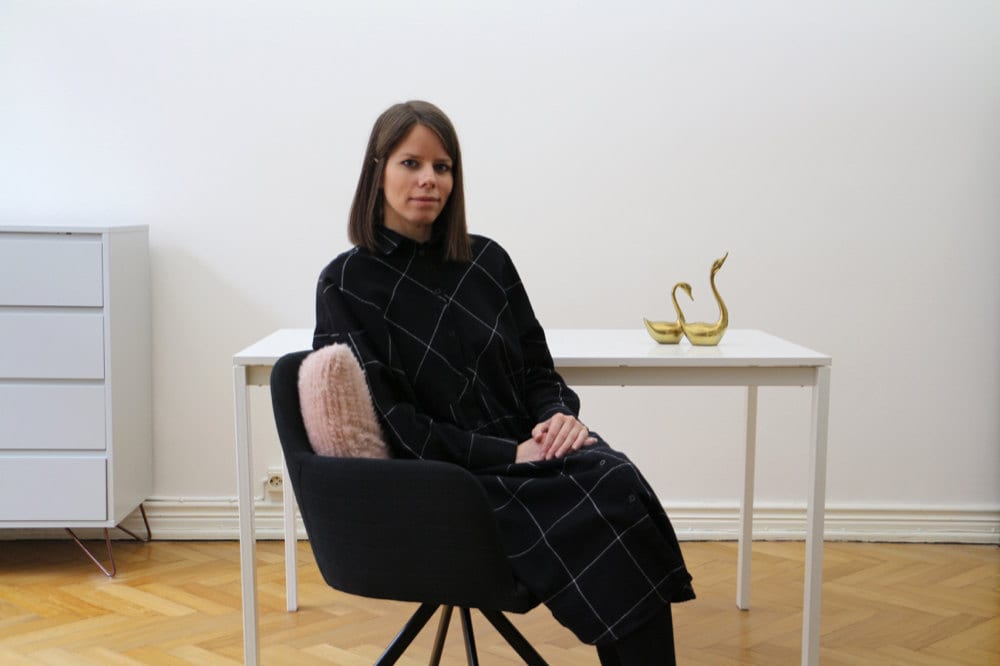 What are your favorite places to search for items, and how often are you out sourcing?
We currently live near the border of Denmark in a region with a lot of flea markets and shops, so we often go hunting on the weekends—and sometimes even daily. (Unlike in Germany, the shops in Denmark are even open on Sundays.) It may sound easy, but finding a handful of treasures among thousands of items is quite challenging, and you need a lot of energy and motivation to do so regularly.
What are some of the most popular types of items in your shop?
It's always changing, and every time an order is placed it's a surprise to see which item was chosen—we love that moment. Right now our buyers seem most interested in our furniture and larger pieces: our
plant stands,
bar carts
, and
sewing boxes
. We also have buyers who are looking for specific rare items and we are so happy when something in our shop is an exciting discovery for them. Often a buyer will contact us before they place their order and tell us how long they were looking for an item exactly like this. That's why we do—and love—our job.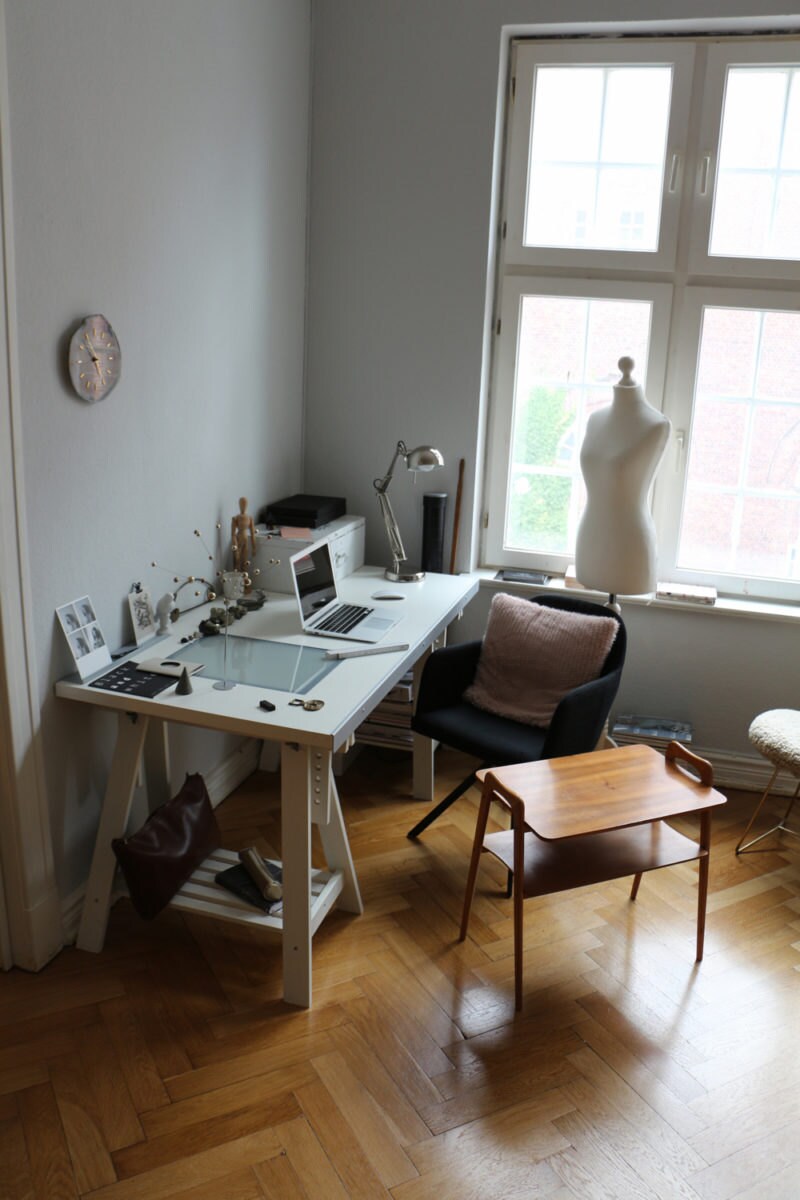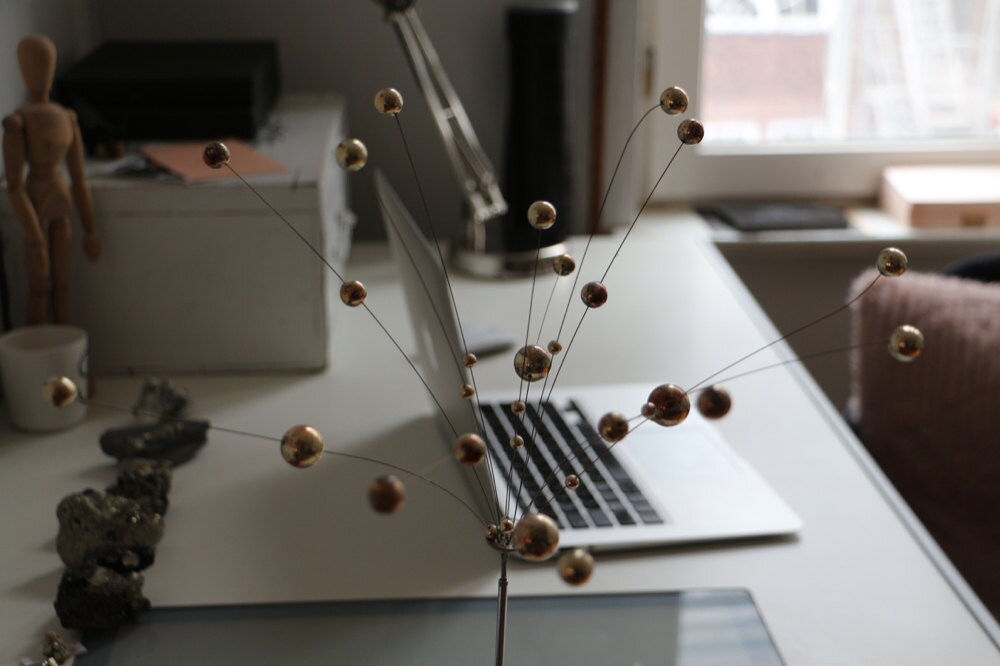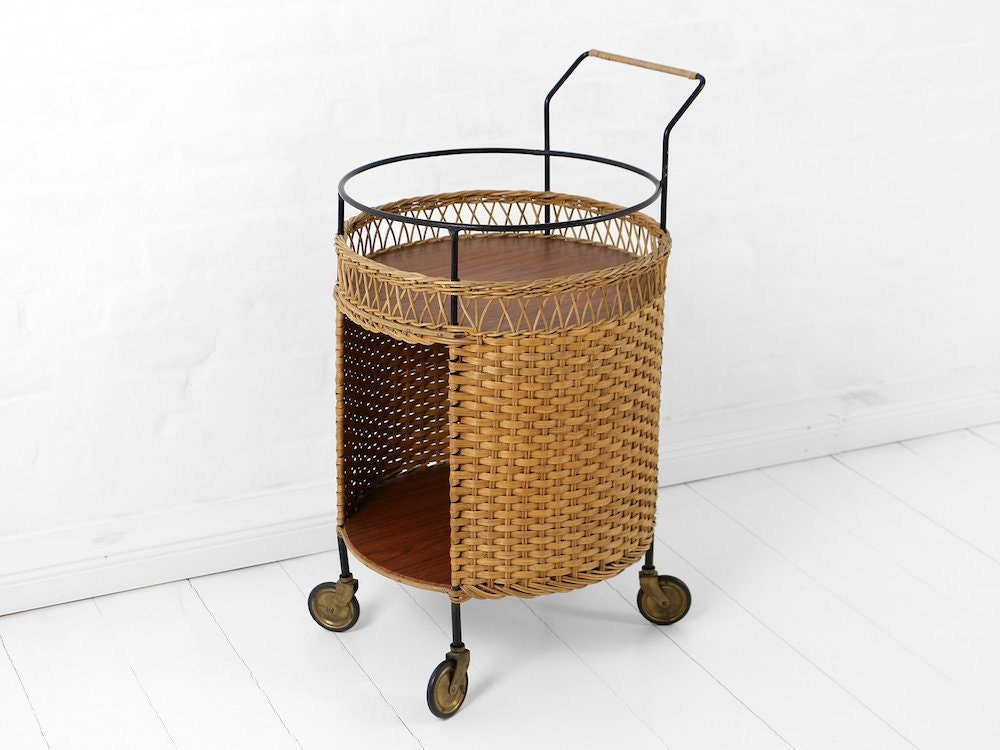 >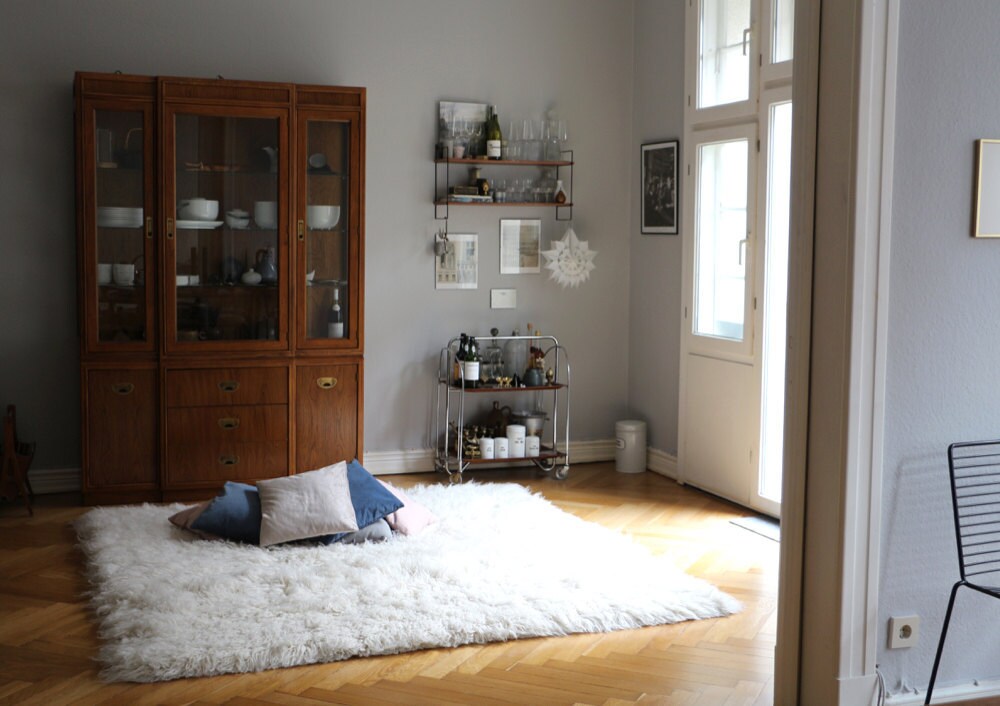 What's your best tip for decorating with vintage items? What's a good way to get started if you don't have much vintage decor already?
Collecting vintage pieces is all about accidental encounters, and can almost be like experiencing love at first sight. You can't plan a fully furnished vintage home in one go—it's a process that takes place over time. The best piece to start with is whatever piece feels like a treasure to you. If you're still not sure where to start, you can get a feeling for what colors, shapes, and designs you like by browsing the
vases section
of our shop and beginning to collect inspiration around the ones you like most. Using the
Favorite Item
 feature on Etsy, along with
Pinterest
and
Instagram
, will help you create a mood board of your style—and can also be the first step to combining and collecting special finds.
Which types of items in your shop are you most fond of personally? Are there any that you collect for your own home?
I'm a huge fan of our
solid brass accent pieces
—it never stops being a thrill to come across a brass item that I've never seen before. In our own home, however, we don't tend to collect items from a single category, like vases or wall hangings; instead, we gather unique items that work in context with one another. That was part of our concept from the beginning, that we wanted to play around with integrating some of our pieces in our home before listing them for sale.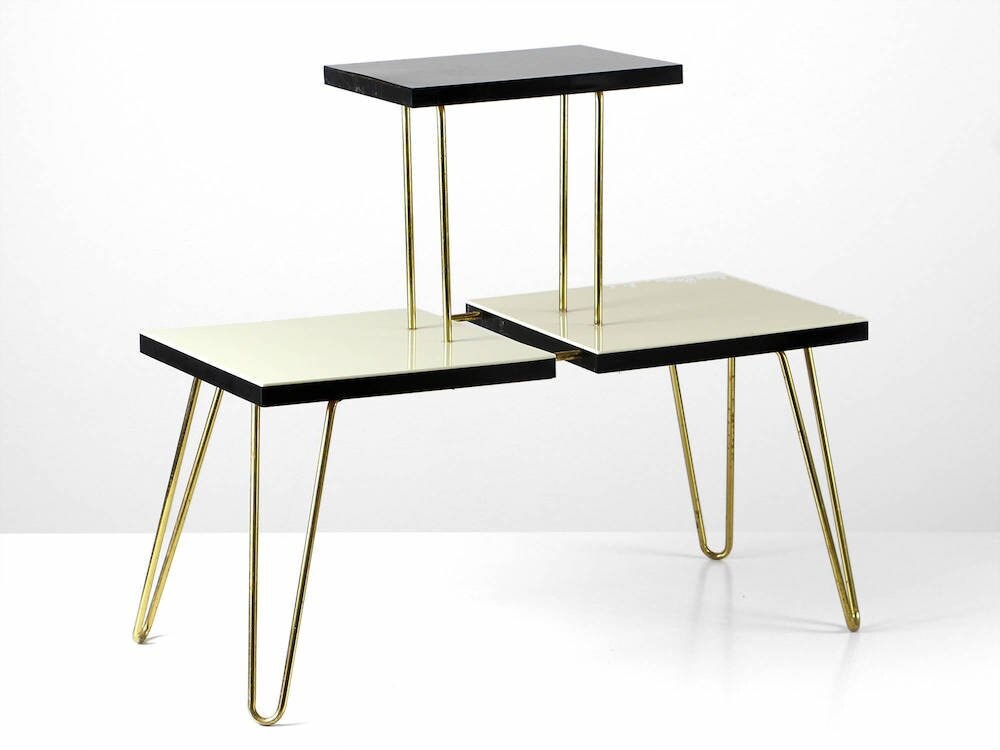 >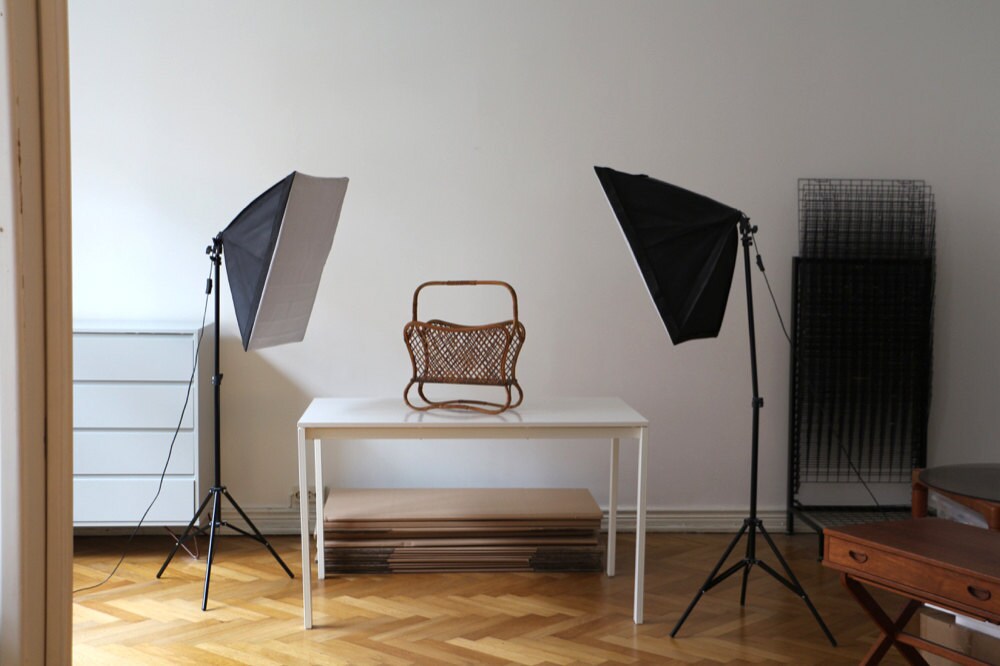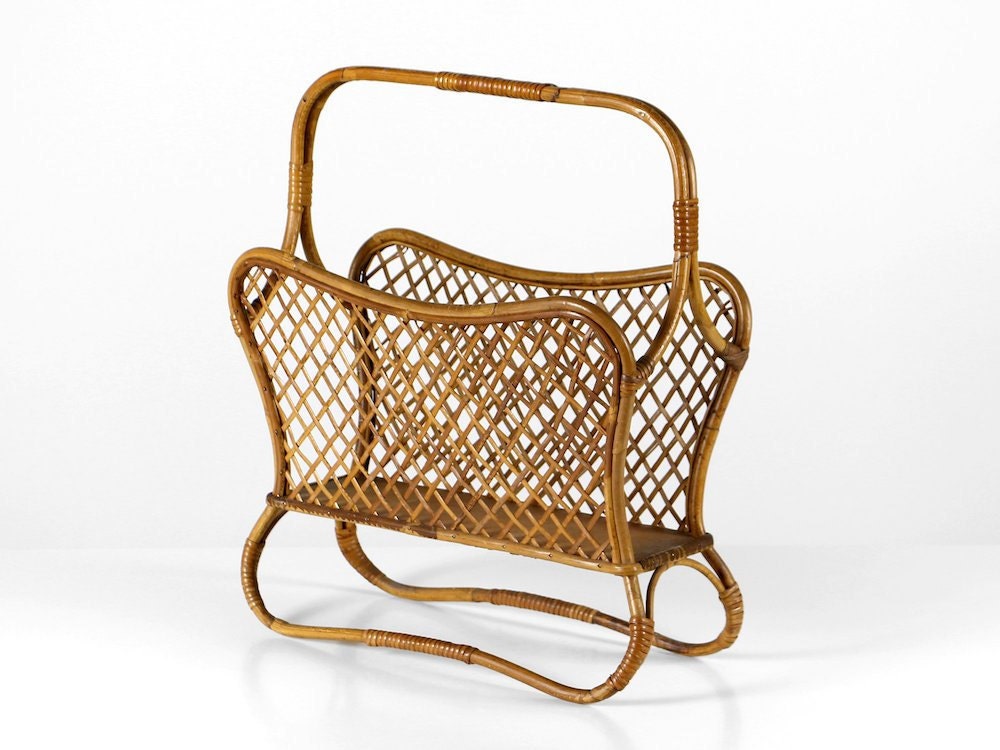 >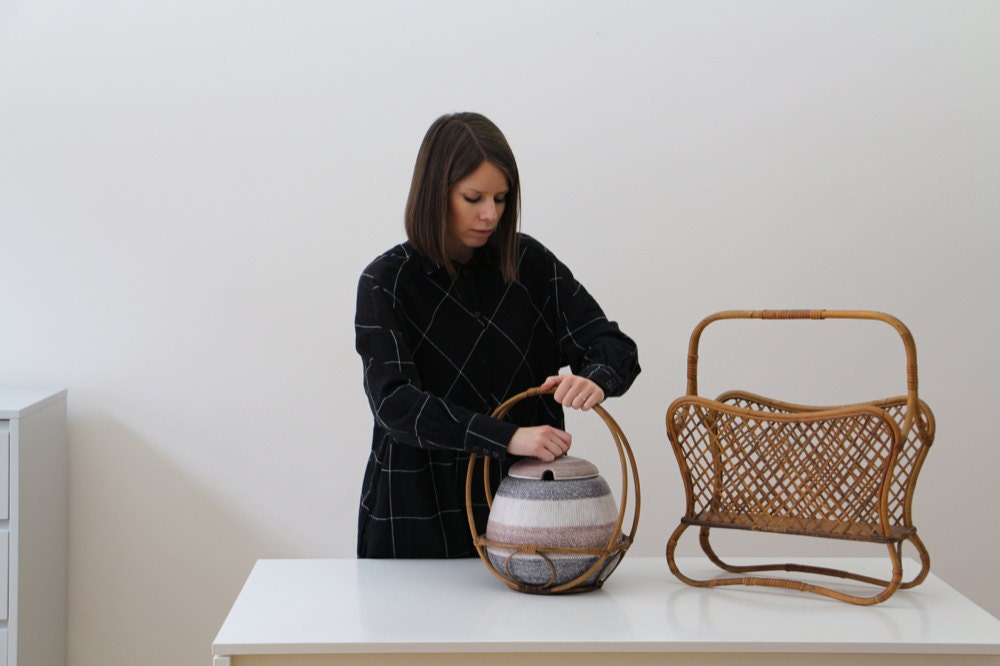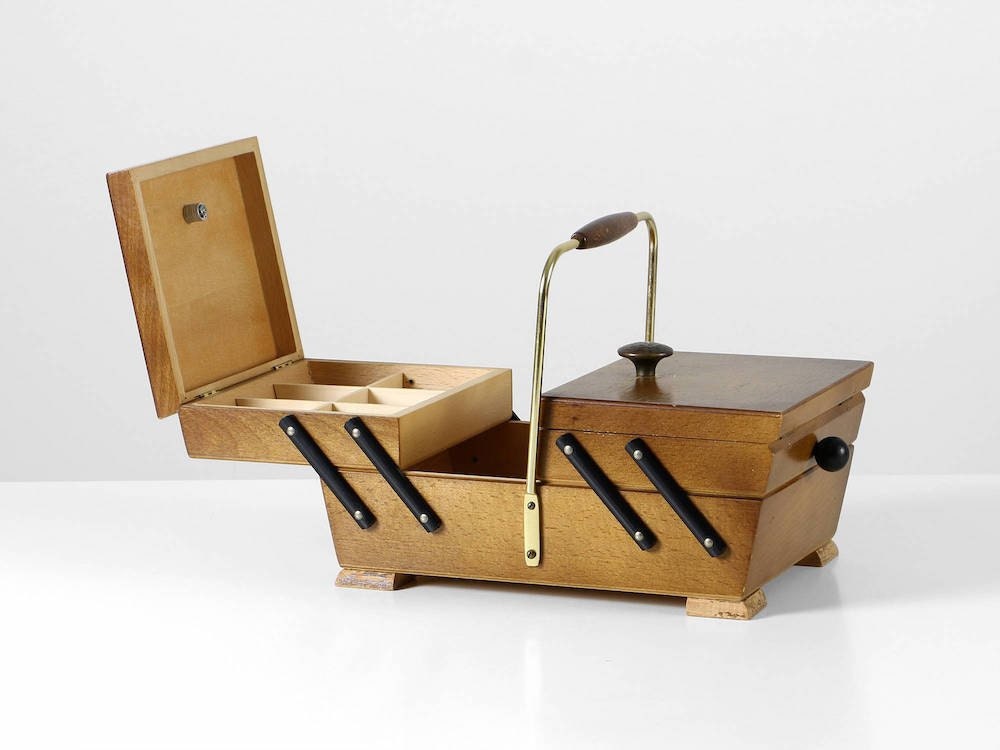 >
What's your best vintage find of all time?
We once found an old letterpress rack made of solid wood that was used in a printing company. We sold the letter cases in our shop and the rack is now a centerpiece in our home. We store our art books in it and we love it very much.
Where do you go for design inspiration?
After so many forays through vintage stores and flea markets, I've learned to trust my own instincts, but I'm also inspired by Instagram feeds. They help me get a feeling for modern colors, shapes, and styles, and then I often find
vintage items
that reflect those colors and shapes. The inspiration seems to go both ways: We've seen vintage items that we collect be reproduced and sold in new forms by contemporary manufacturers.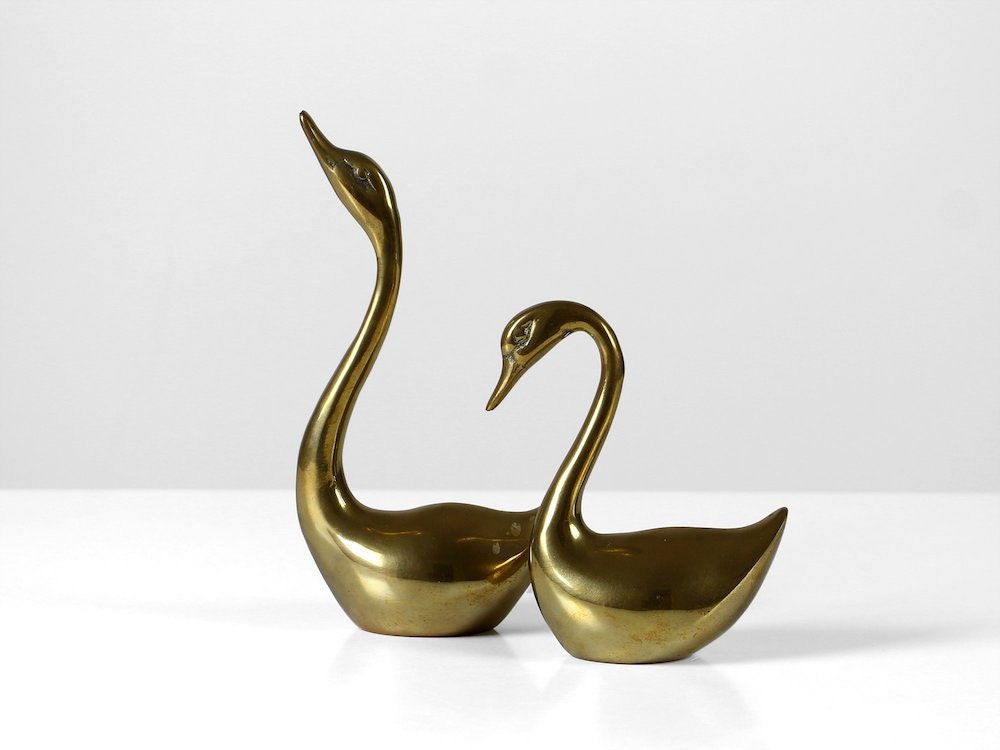 >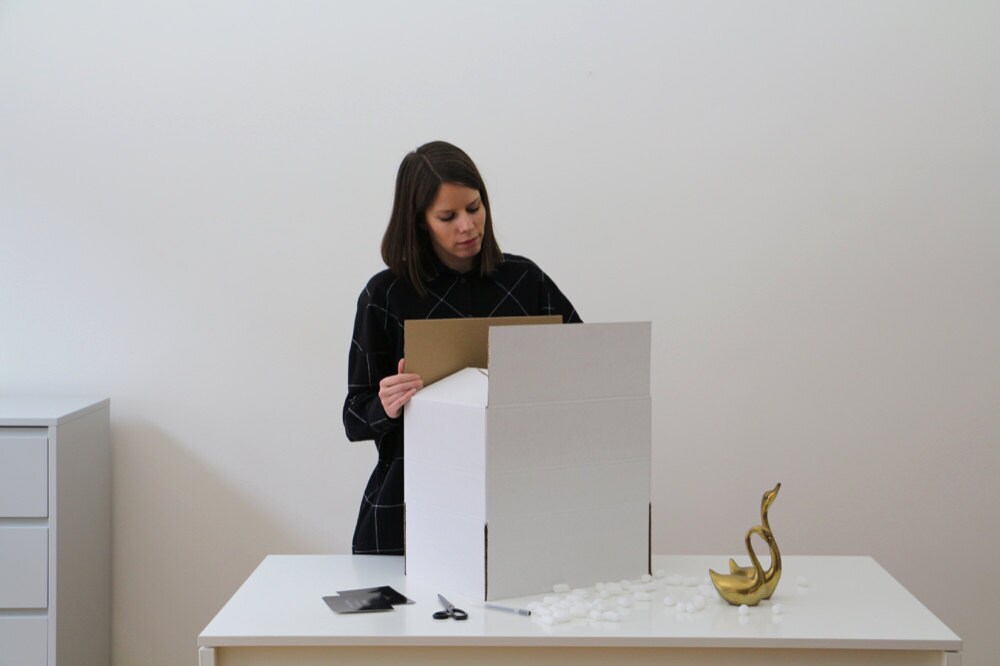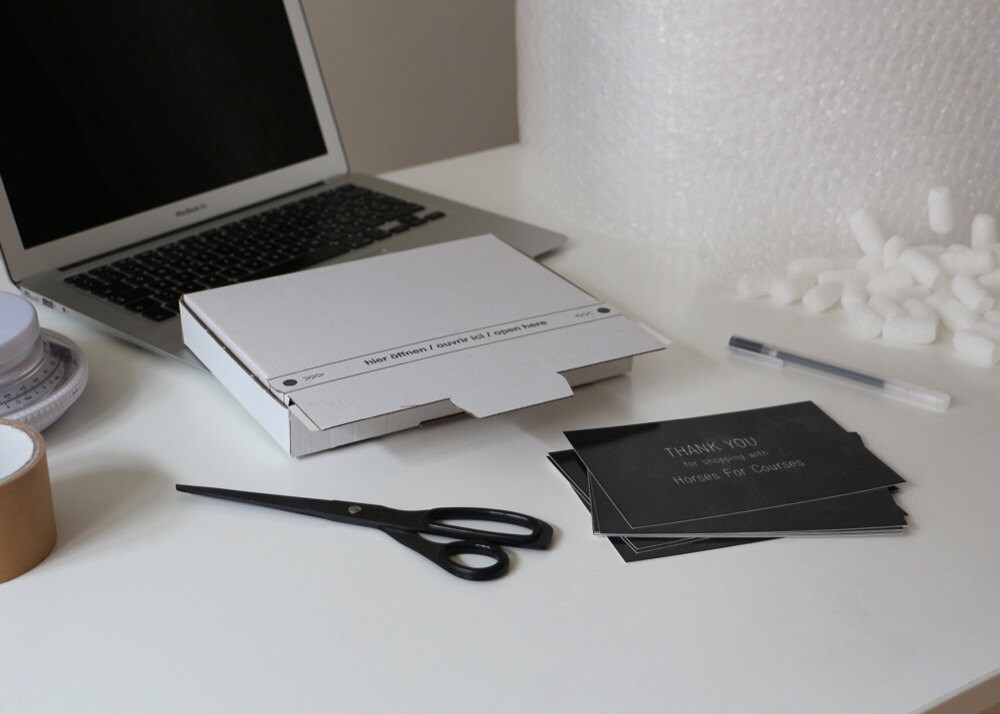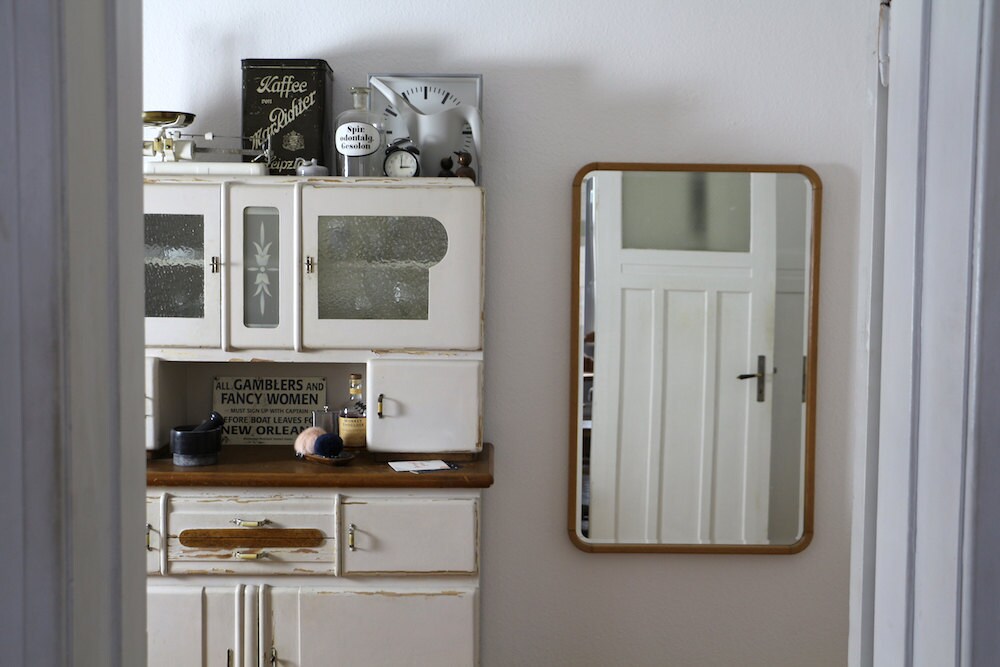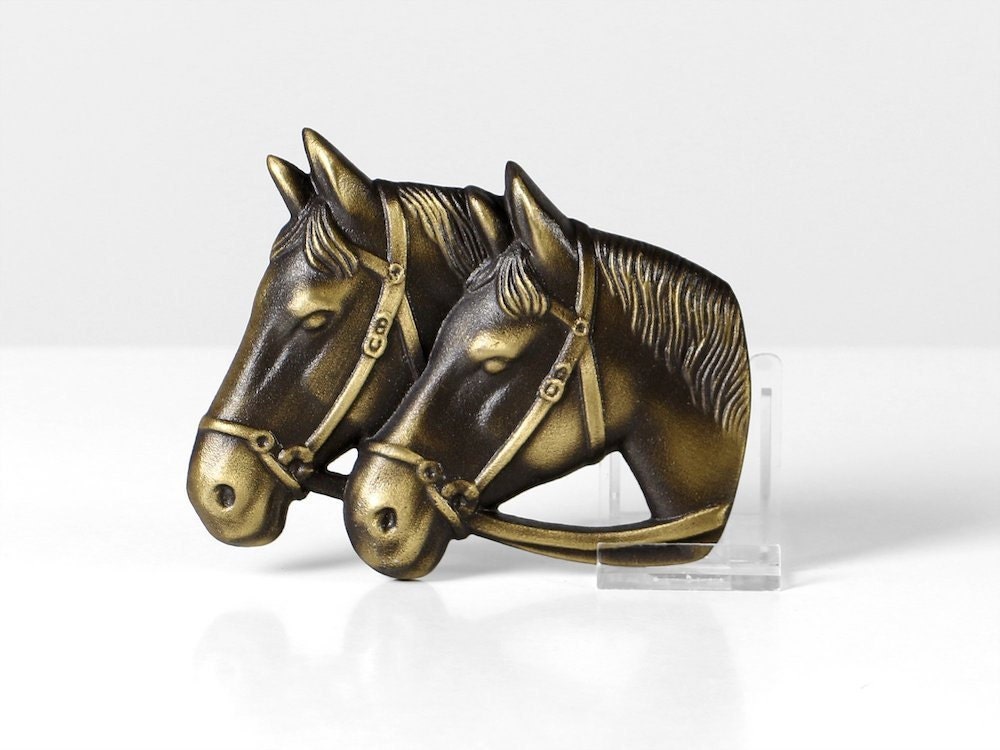 >
What's your favorite part of running your business?
We love the flexibility: We can decide when our productive times are, so we can work most efficiently on what will make our life closer to our dreams. What I also appreciate very much is the feeling of success that I have, most of all, when an order is placed. It's like a confirmation that everything you're doing is right.
Photographs courtesy of Horses for Courses.