Sarah Milligan's story is proof that creativity is good for the soul.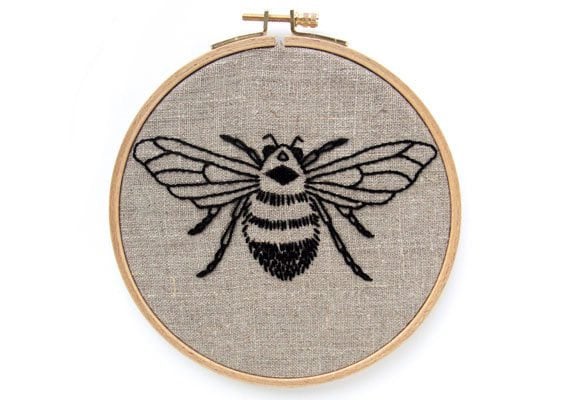 Hi! My name is Sarah Milligan, and I create embroidery patterns and kits for my shop,
I Heart Stitch Art
. I live with my husband and our three children on beautiful Vancouver Island, Canada.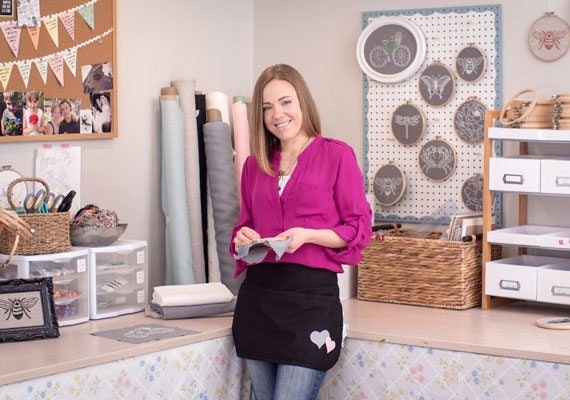 I've always considered myself a creative person – I completed an art history degree, sampled fashion design at Parsons in New York City, and launched a custom wedding flower studio before having kids. However, it wasn't until a challenging 18-month period that I realized just how essential creativity is
to my soul
.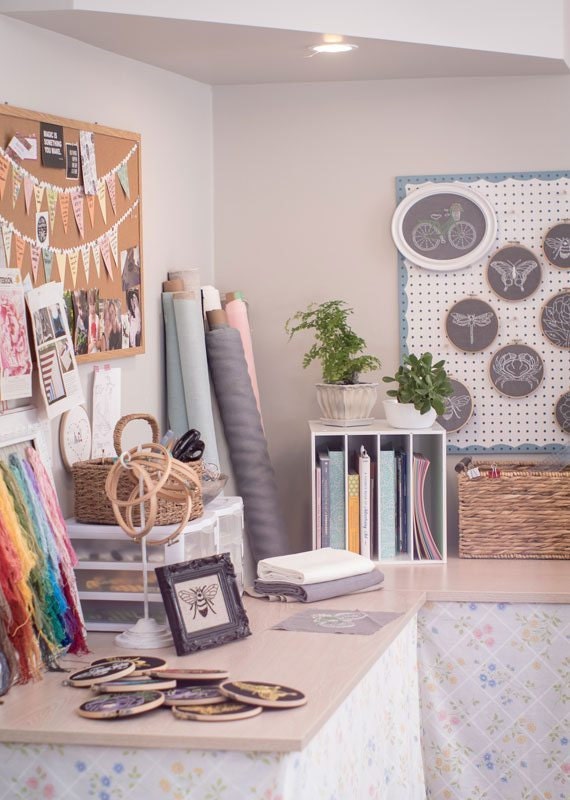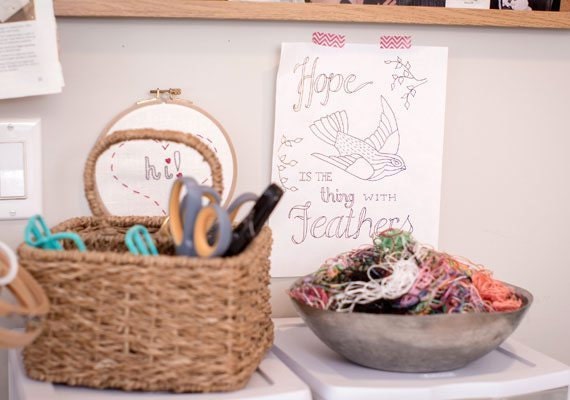 During that period, my husband was laid off from three different jobs (each requiring us to change cities); meanwhile, our third child was born and diagnosed with a life-threatening disease. To put it lightly, it was a period of extreme stress. One day, in the midst of it all, I was home-schooling my six-year-old, and I gave her a piece of burlap in an embroidery hoop. I hadn't embroidered in years, but when I held that hoop and pulled the needle through the fabric to show her how it worked, I felt a spark. It surprised me completely, and right then, I knew embroidery held something special for me.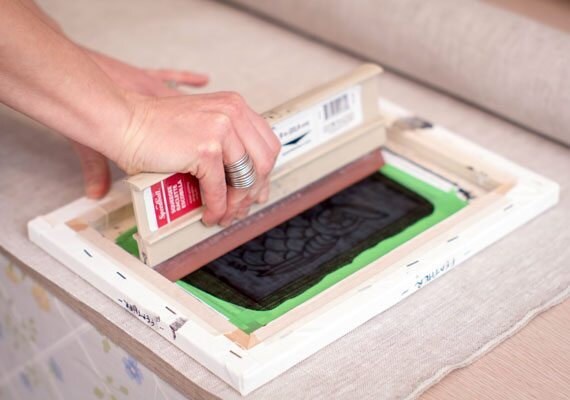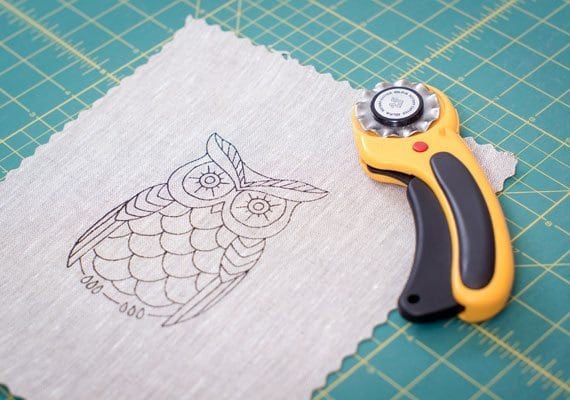 Looking to refresh my skills, I started searching for embroidery kits. When I was unable to find any with the designs or materials I wanted, I decided to teach myself using books instead. The more I stitched, the more I fell in love with the meditative, relaxing, and therapeutic process. In time, I had a clear idea of what I wanted in a kit, and I came to realize that my husband's unemployment was actually an opportunity in disguise: it allowed me the time and motivation I needed to create the kits I envisioned. With my husband's support, I took the leap and opened my shop a few months later. I clearly remember the thrill and overwhelming sense of gratitude I felt with our first order, and I still feel it when I get an order today.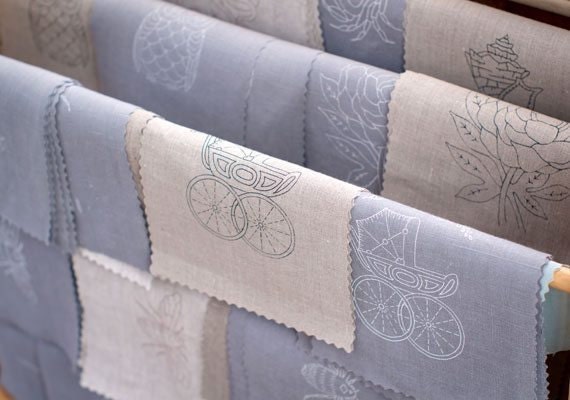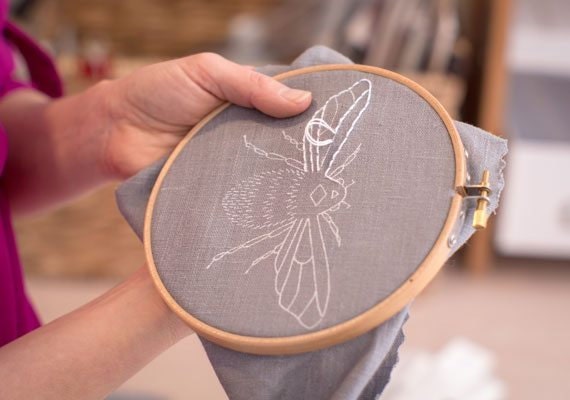 I find a lot of inspiration in flowers and nature, but what really gets my heart thumping are antique illustrations. When I create, I usually begin with an idea for a pattern: for example, a bee. I'll look through as many antique prints and engravings as I can find, then combine my favorite elements from each. I draw (and re-draw) designs on a light table, revising and perfecting until the design matches my vision. Next, I transfer the image to linen and start experimenting with stitches and colors. I find the process of turning a line drawing into an embroidery pattern really interesting – it's all about finding the right level of detail, and thinking of ways to translate those details in thread.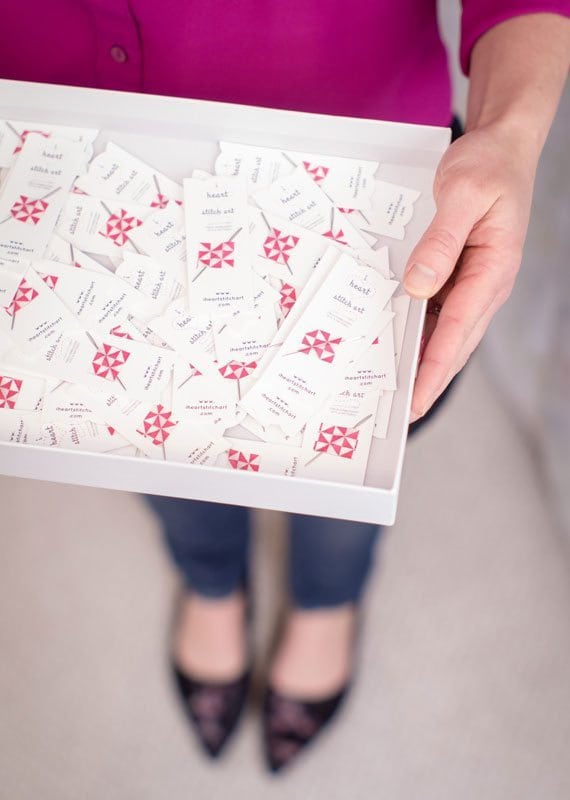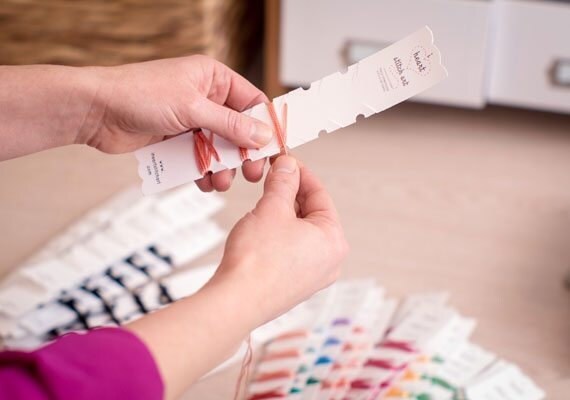 It's really important to me that my kits be accessible and user-friendly. All of my patterns are printed directly onto the fabric so there are no obstacles to getting started – it's literally just a matter of putting the fabric into a hoop and threading the needle. I also strive to make my instructions clear and comprehensive; after all, the point is to help people find an easy little pocket of creativity in their busy lives. I know what a balm embroidery is for the soul, and I want to share it. I Heart Stitch Art is the product of my own quest for beauty and peace, but with each order, I'm sending a little package of joy into the world, too. I love that.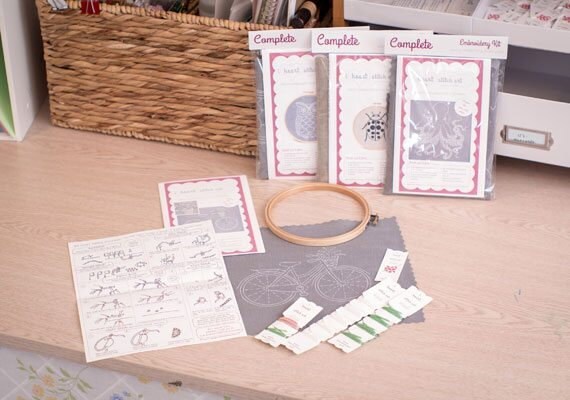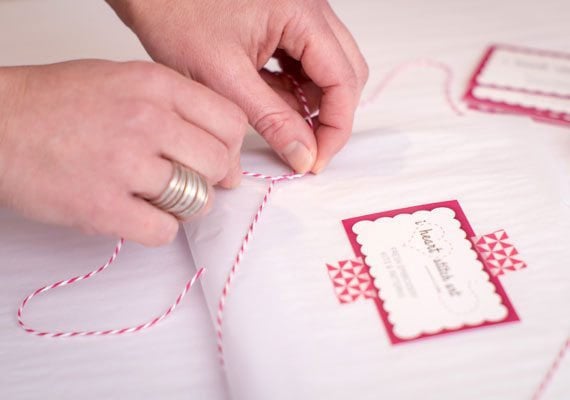 Etsy is the reason my shop has come to life. If not for Etsy, I simply wouldn't have known where to start – no other platform has such a sense of community and creative energy. Selling my work here has led to many connections and collaborations with other artists, some of which are forthcoming. In the next year, I'm planning on releasing new designs and building upon the types of kits we offer. We'll also aim to expand our wholesale line and seek connections with more brick and mortar shops, thanks to
Etsy Wholesale
. Above all, I want to keep sending kits out into the world and spreading my love of hand embroidery.
Follow I Heart Stitch Art on Instagram and Pinterest
.
Studio photos by Matthew Meredith; product photography by I Heart Stitch Art.