by Katy Svehaug
Jewelry maker Ingrid Cano integrates driftwood and other natural materials to create modern, one-of-a-kind designs.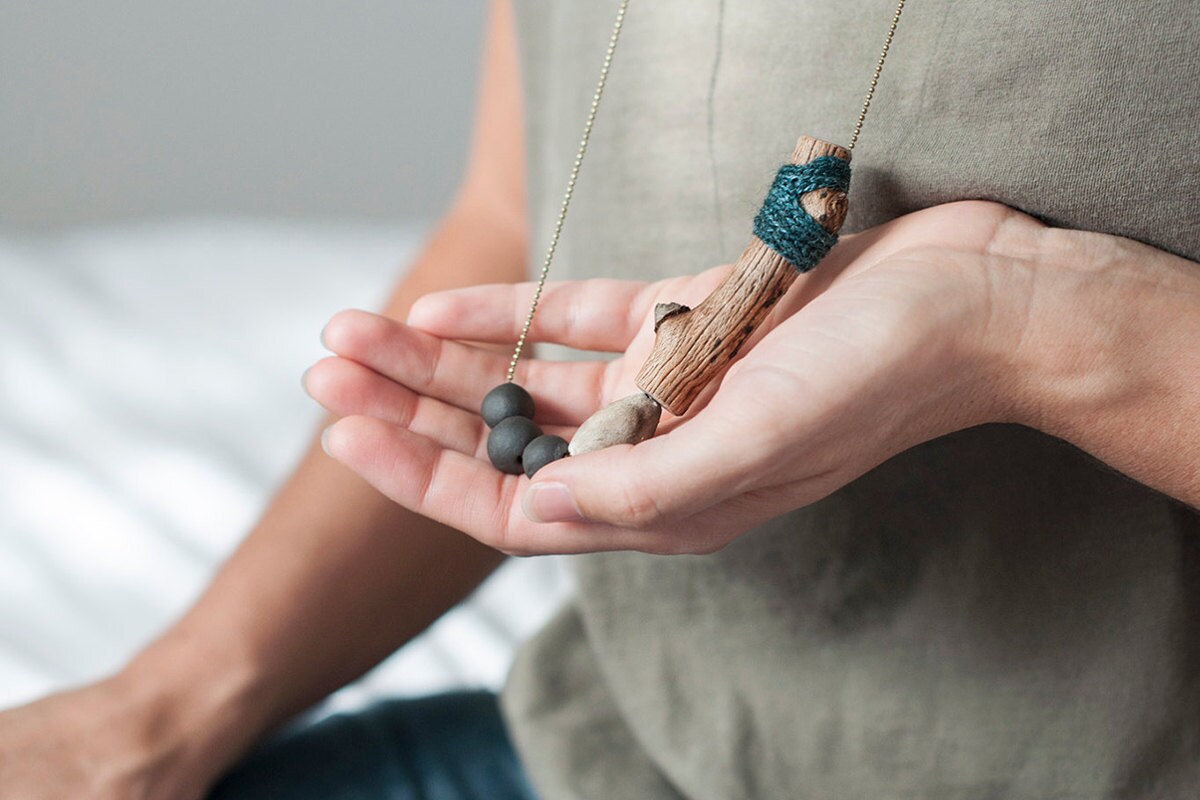 For jeweler Ingrid Cano, nature is the ultimate muse. Inspired by the mountains, forest, and sea surrounding her ancient hometown of Vic, Spain, Ingrid creates minimalist pieces that seamlessly integrate fine metals, wood, textiles, and ceramics. "I love thinking about the story that each piece tells—from the moment I pick up a piece of wood, to working on it, sanding it down, and even creating crochet 'clothing' for it," says Ingrid. "Every single piece is unique." Since establishing modern jewelry line 
idniama
 in 2010, Ingrid's design process has become a family affair, and her kids are always eager to help collect the natural elements present in her work. "They love seeing the finished product," says Ingrid. "And they're always amazed how each element can change so dramatically from beginning to end."
Read on to learn more about Ingrid's creative process, how her kids help to inform her designs, and shop the collection.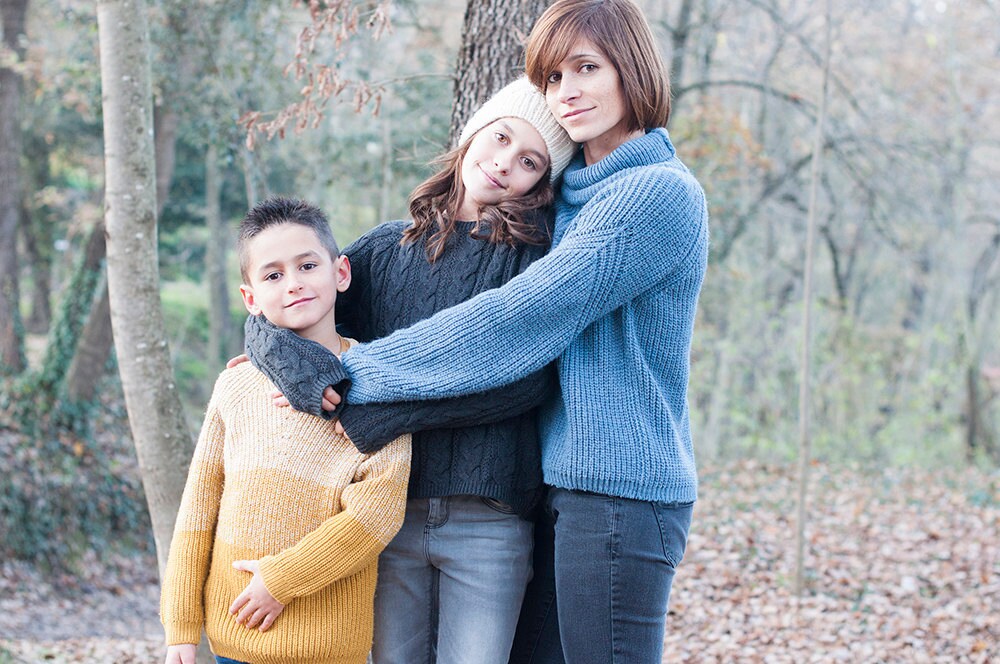 How did you get your start in jewelry design, and when did natural materials become a part of your work?
I took a variety of fine jewelry courses back when I was studying interior design, but it wasn't until 2010 that I really became interested in pursuing jewelry as a career. I integrated crochet into my designs first, creating
bracelets
,
rings
, and
brooches
, and over time I introduced elements like wood and ceramics. My love for photography also helped me grow the business, and I take all of the photos of my work.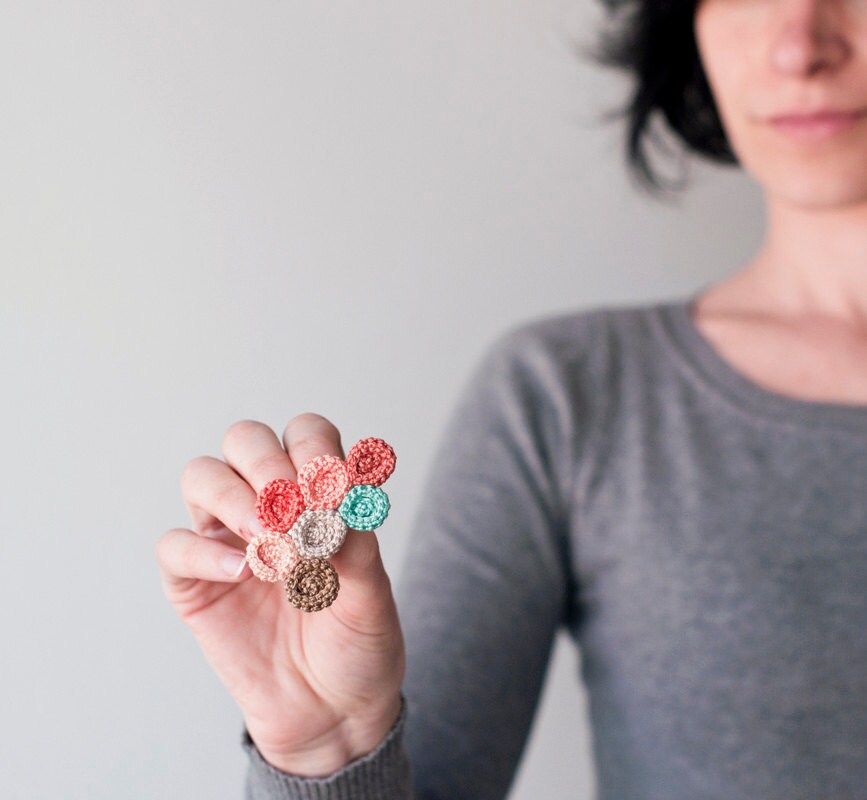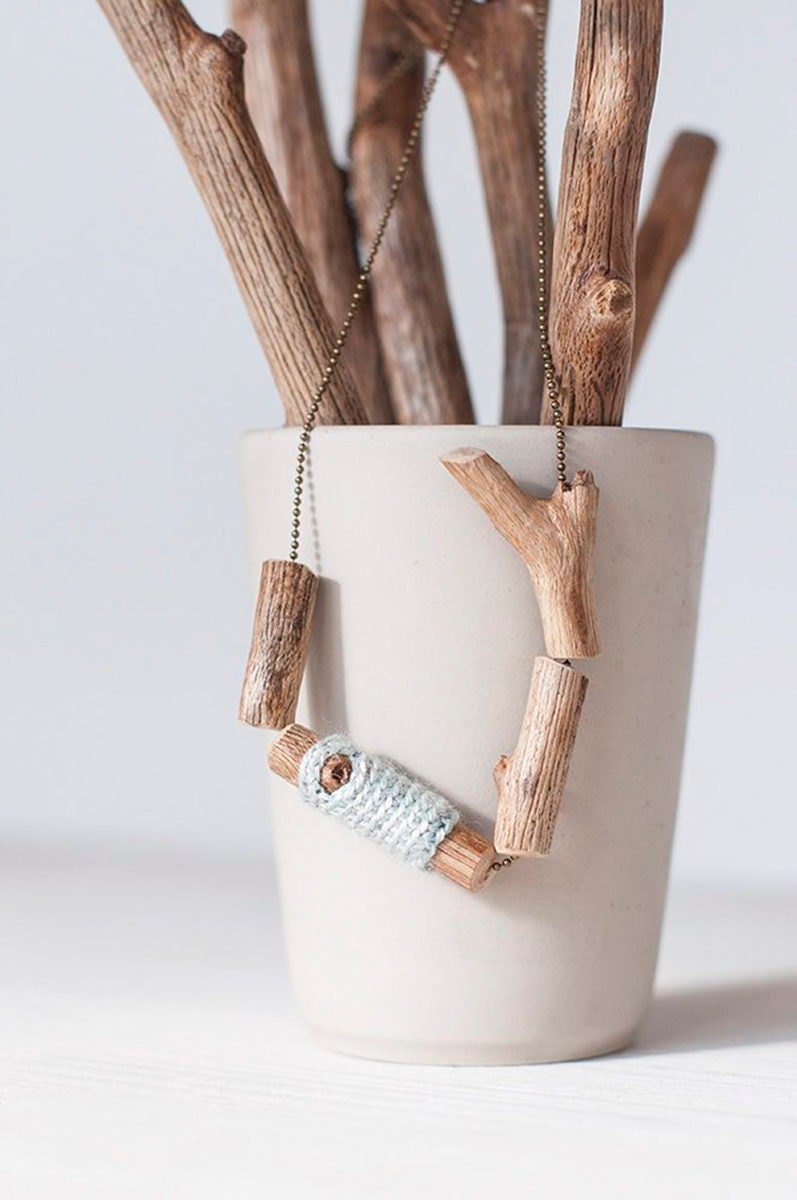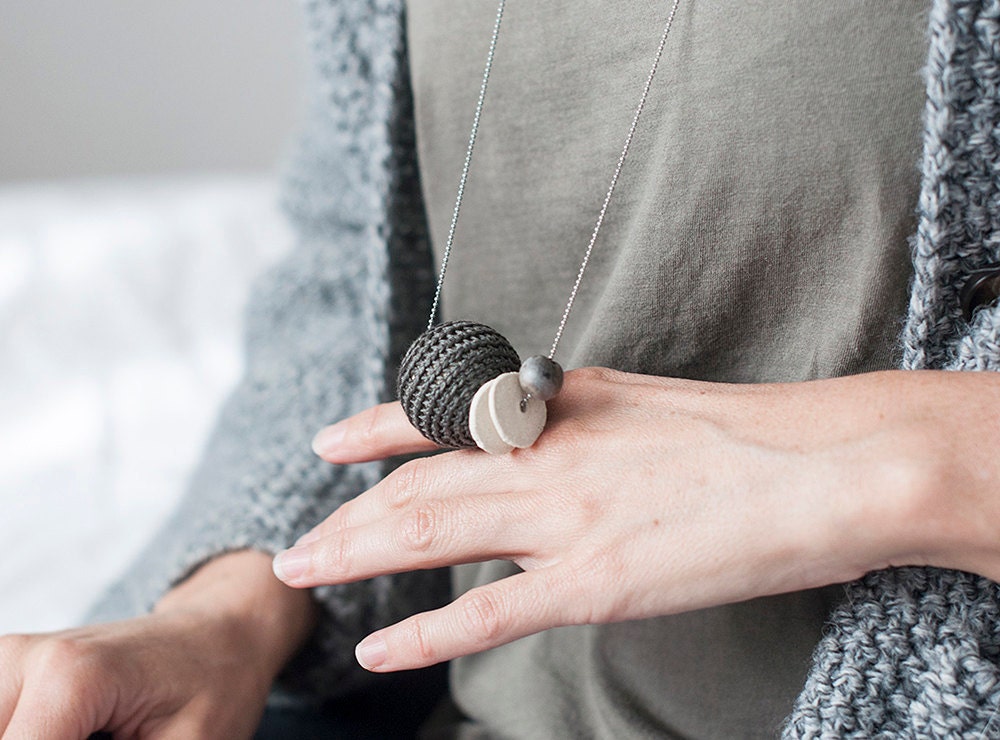 Walk us through the process of going from an idea to a finished product.
Nature is my inspiration. I rarely make drafts of my designs—most pieces go from an initial thought to a physical creation very quickly. I love combining colors and looking for small wooden elements that give character to each piece, providing unique shapes and textures. Whenever I'm having trouble finishing a piece, I start thinking about the photos I'll take of the finished project and it helps me to visualize the design. Photography is a big part of my creative process, and it really helps me translate my ideas into actual pieces.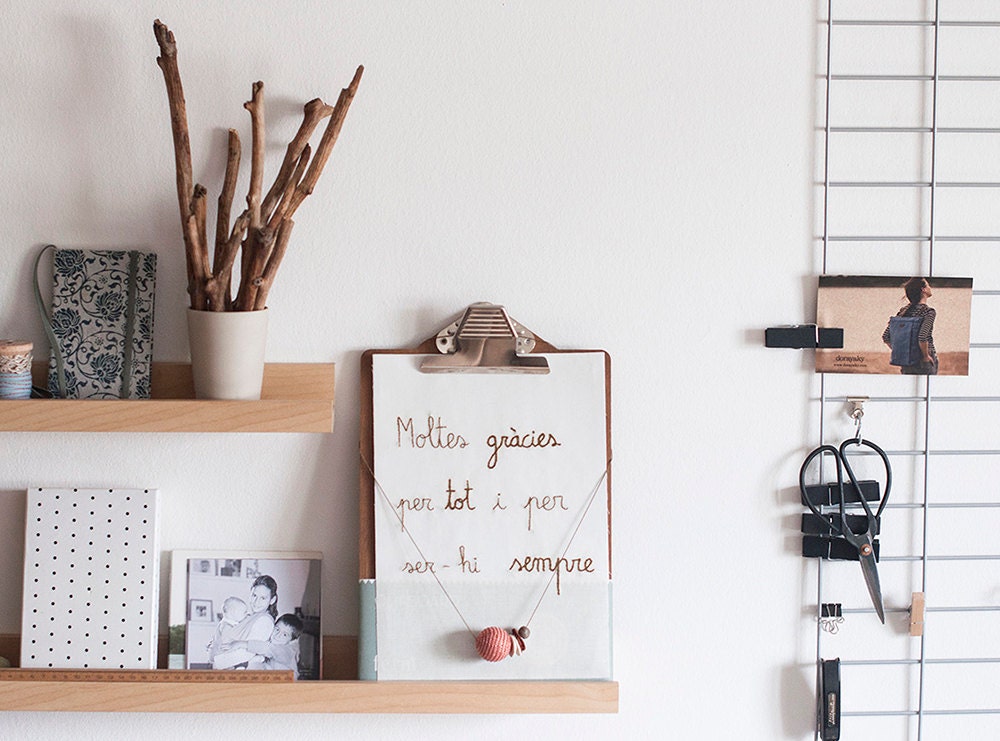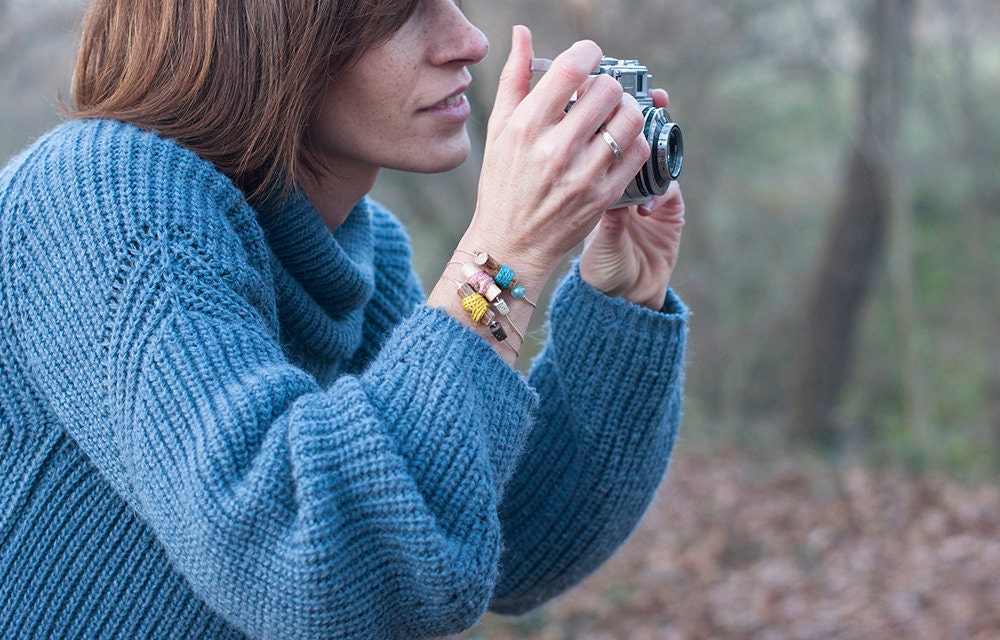 Where do you find your natural materials?
My kids and I regularly take family trips into the woods where we collect natural material for my designs. It's a very selective process—we pay close attention to the color, size, shape, and texture of each element, keeping only the materials with distinct characteristics. During summer holidays we go to the beach to look for driftwood. It's completely different from the wood we find at home—so many variable tones and coloring. Looking through the designs in my shop, you'll see quickly the many types of wood used in my designs.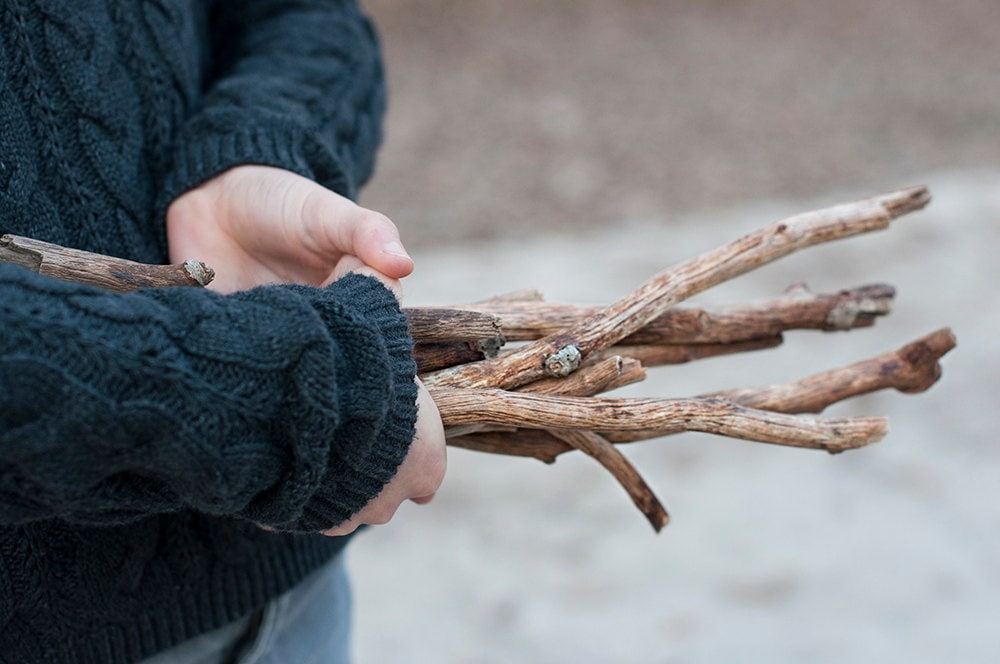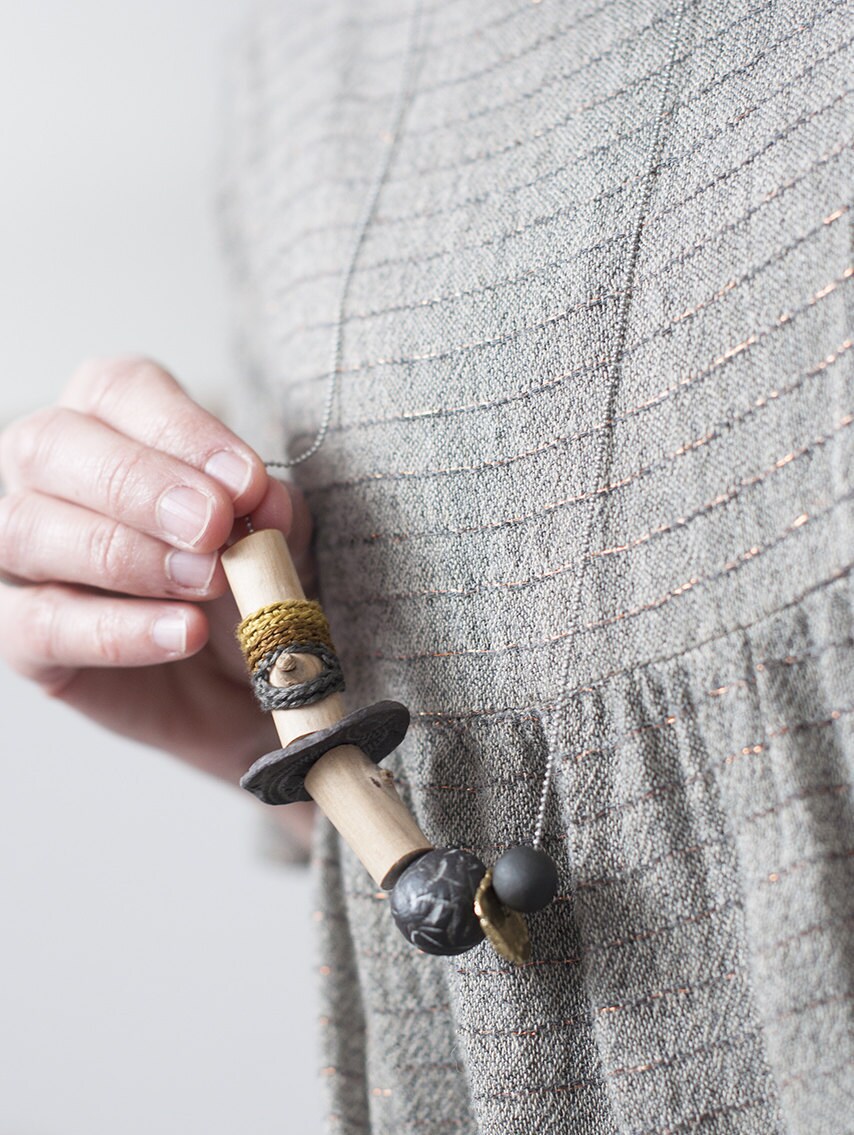 What's a typical day like for you?
For me, a typical day is probably like most mums': I get my kids ready for school, drop them off, then head to work—I'm the full-time purchasing and sales manager for my family's farm and garden fencing company. In the afternoon, I take the kids to their after-school activities. My favorite part of the day is when we all sit down to dinner and talk about our days before making plans for weekend adventures. I work on my jewelry designs and keep my shop up to date on the weekends, as well as a few nights during the week.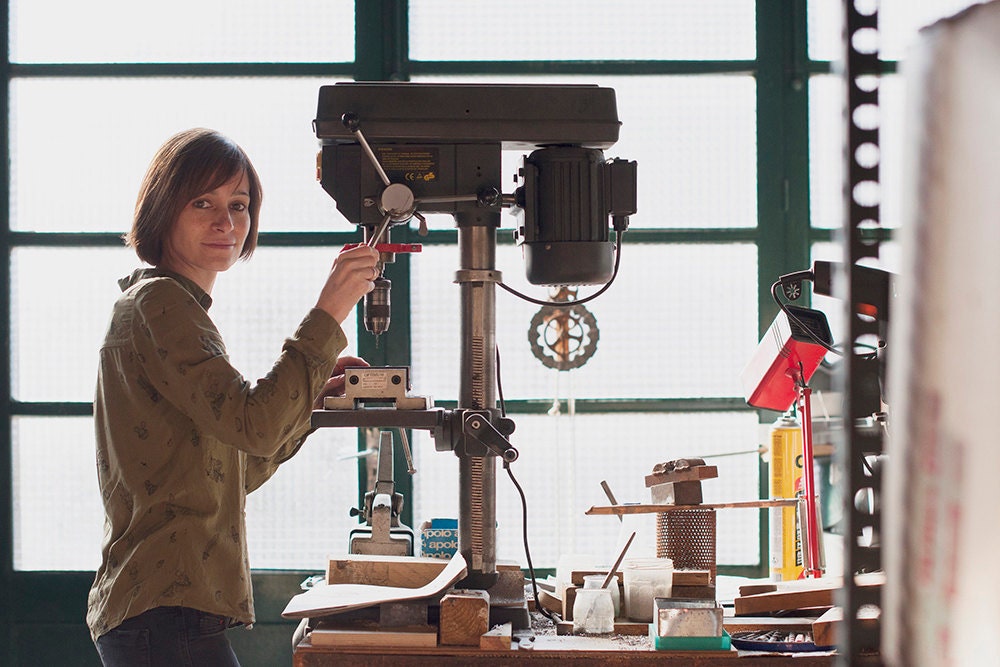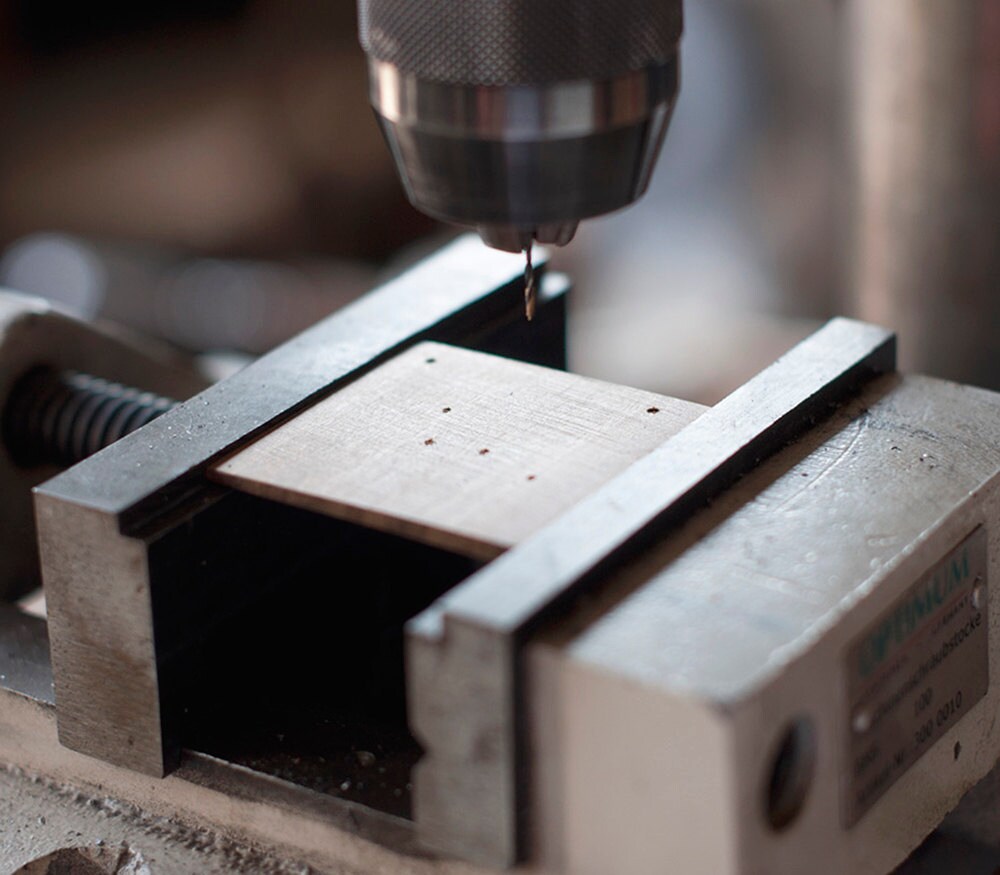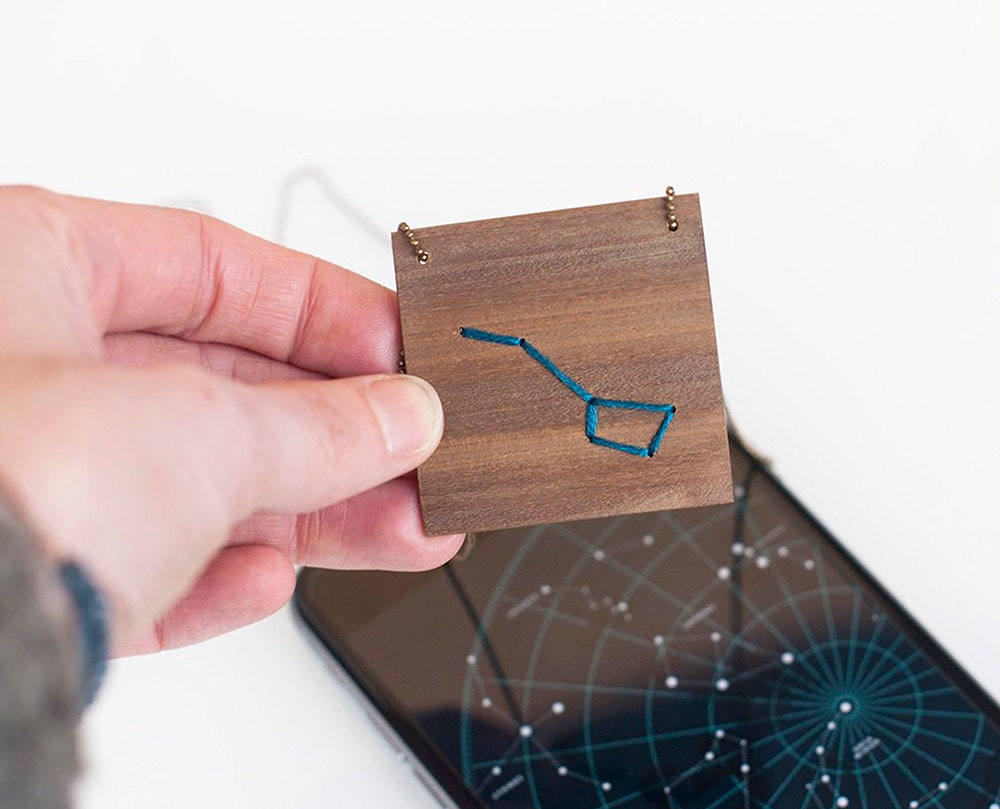 How does raising two kids influence your creative process?
It's not always easy to alternate between family, work, and hobbies, so having
idniama
as a creative outlet has been very important for me. It's a way to disconnect and escape from my routine and it keeps me in touch with my thoughts, feelings, and ideas.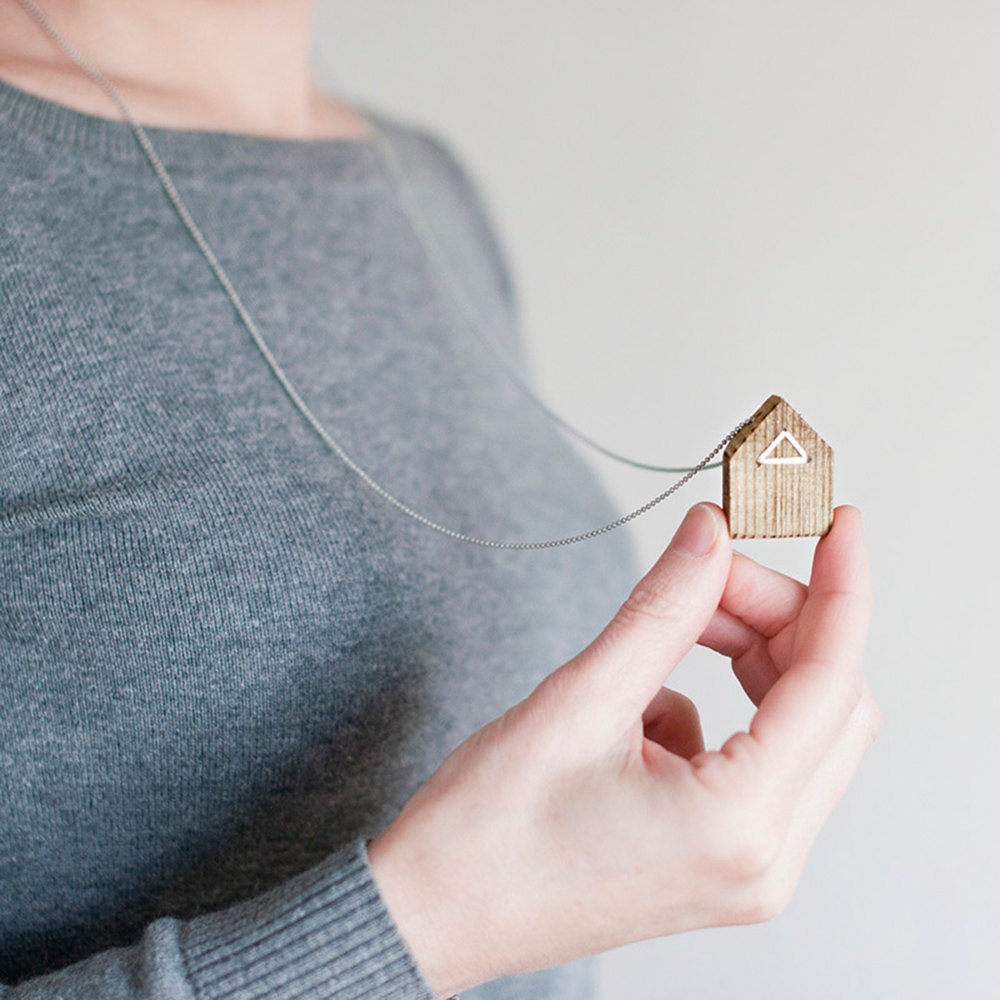 Do any of your pieces have special meaning for you?
My favorite line features
wooden elements with crochet designs
. Each piece is unique; no two are identical. It's an amazing feeling to know that I chose each piece of wood, cut it, filed it, and pinpointed complementary thread colors to make it complete. Each item develops its own story.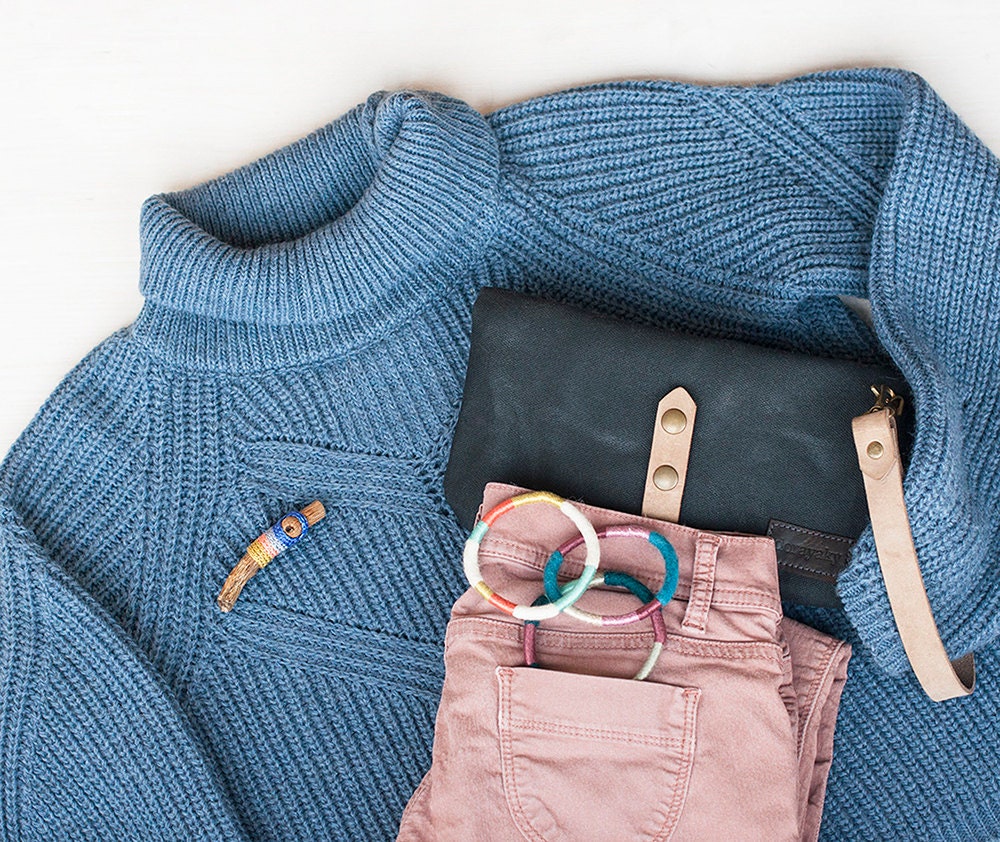 What are your hopes for idniama in the future?
Becoming a
featured shop
was one of my biggest goals, and I'm overjoyed to have this opportunity. Looking to the future, I want to continue growing my shop on Etsy, creating new designs, and introducing new natural elements that will bring even more stories to life.
Follow idniama on Instagram and Facebook.
Photographs by idniama.