by Julie Schneider
Transform any space with the flip of a switch.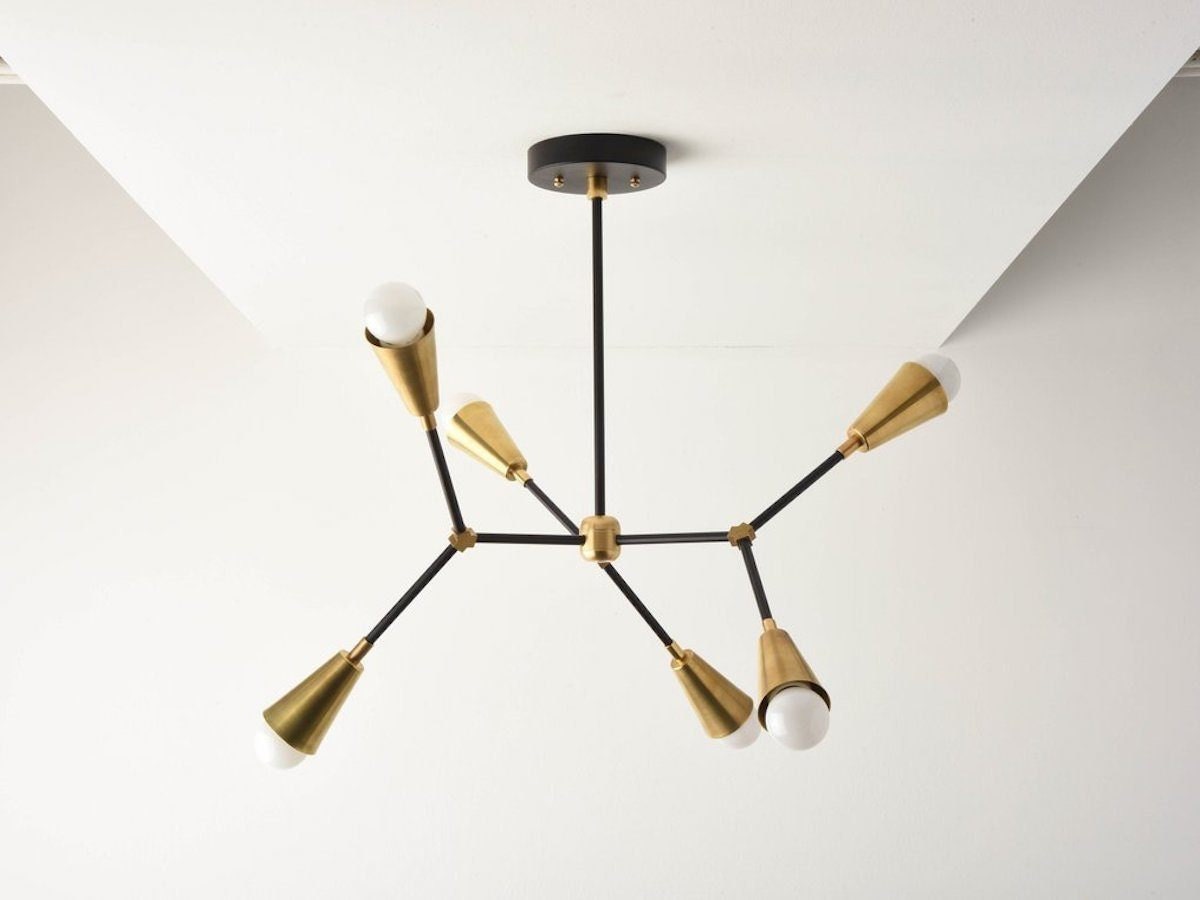 In our weekly
Featured Shop series
, we shine a light on a standout shop from Etsy's talented seller community, offering readers a behind-the-scenes look at their process and story. Think high-quality, made-to-order statement lighting is reserved for fancy restaurants, boutique design hotels, and grand arts venues? Kyle Bostic of the Houston, Texas-based shop
Illuminate Vintage
is here to change your mind. While his crisp wall-mounted sconces, classic orb pendants, and asymmetric Sputnik chandeliers have adorned all of the above—including the hallways and opera boxes of the Lyric Theatre in New York City, where
Harry Potter and the Cursed Child
is currently showing—they've also lit up the homes of thousands of Etsy shoppers since Kyle's business hit the scene in 2013.
Explore the Illuminate Vintage collection
"I think one of the biggest things we've done is open up the opportunity for handmade and custom to all budgets," says Kyle, who grew up watching his grandfather build lamps as a hobby and spent 10 years fixing up and flipping houses before delving into lighting design himself. But it's not just finely crafted fixtures that Kyle and his team of eight designers, electrical engineers, and finishers deliver. Speedy turnaround times, rigorous safety standards, attentive customer service, and lifetime guarantees are all part of the brilliant and beautiful Illuminate Vintage package.
Read on to learn how Kyle's lights are made and shop the Illuminate Vintage Collection.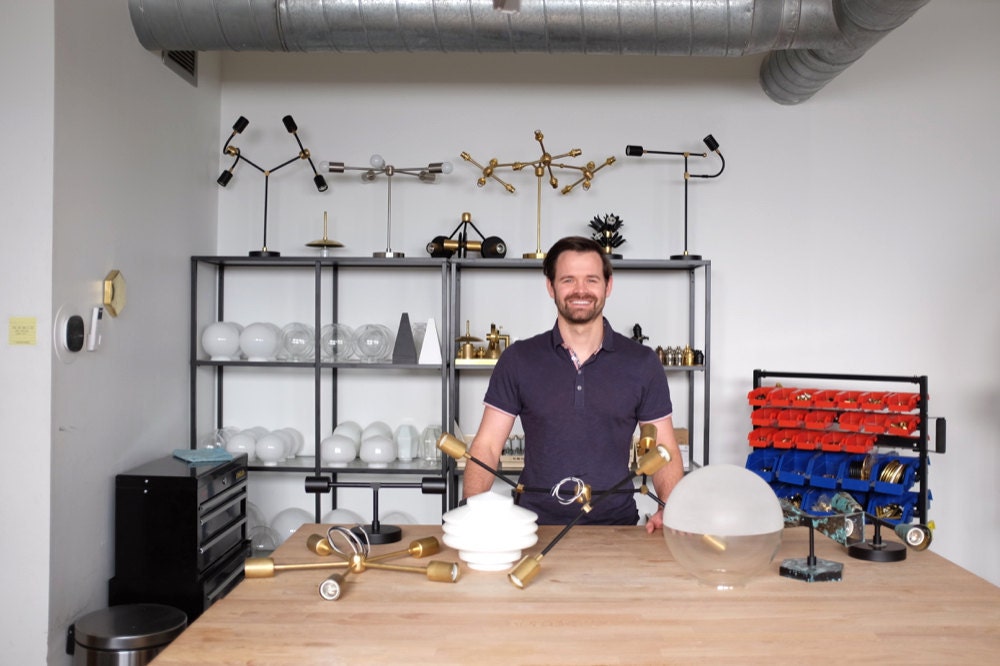 How did you get into the lighting business?
My parents owned rental properties all through my childhood, and we were always fixing, rehabbing, and refinishing everything ourselves. As an adult, I flipped houses for about 10 years and did all the work myself, so I have experience with the electrical aspects and the design aspects, and an understanding of how a room is laid out and the role that lighting plays. My grandfather was a lamp maker also: He used to have buildings full of lighting components, and in his spare time he would build lamps and sell them. Unfortunately, he didn't live long enough to see me designing lights, but I think he would've been absolutely blown away by what we've been able to accomplish. I think he'd be really proud of me.
You've been in business for six years now—have your products evolved over time?
From the beginning our overall look has been
a mix of mid-century modern and industrial
, skewing a bit more toward mid-century modern. We were fortunate to have landed on this aesthetic before it really started taking off and making its way into the big-box stores, and it's been a consistent style for us over the years. The biggest changes to the business are that we offer a lot more designs today—we have more finishes available, more variations that people can choose—and we also ship worldwide now.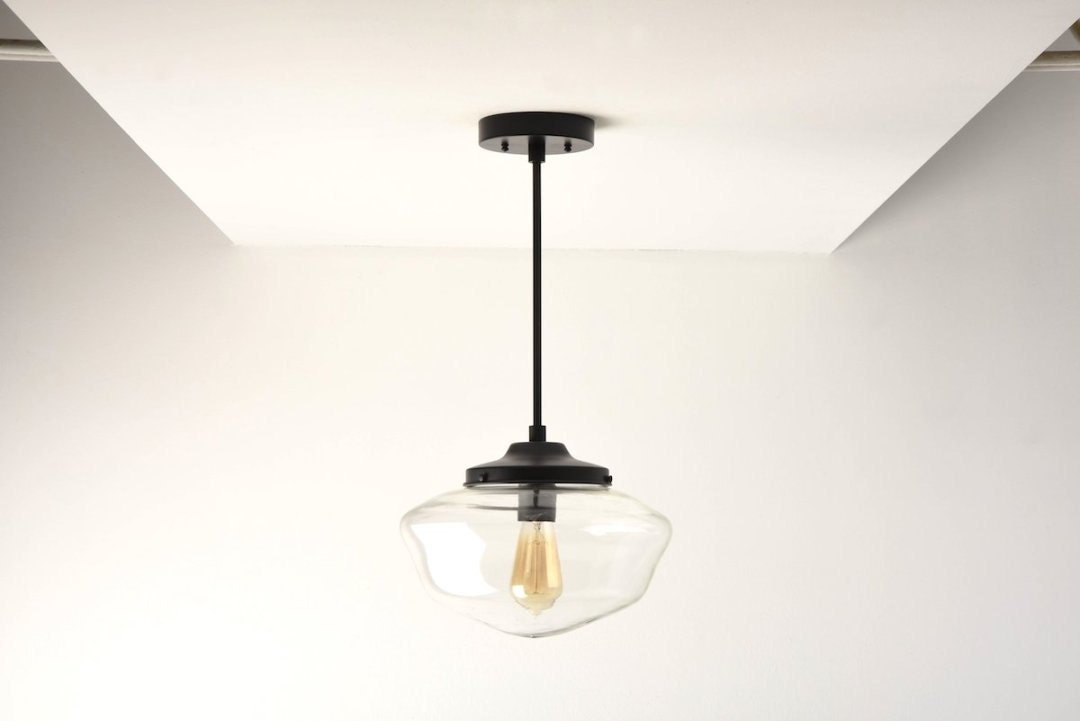 >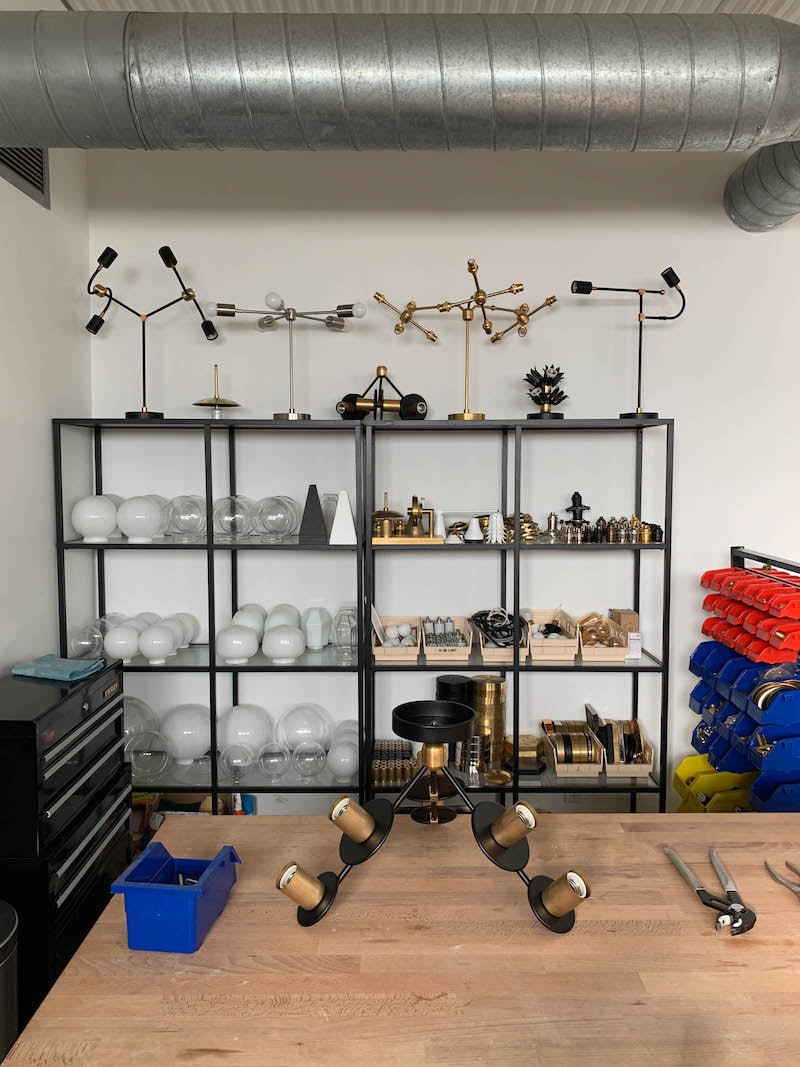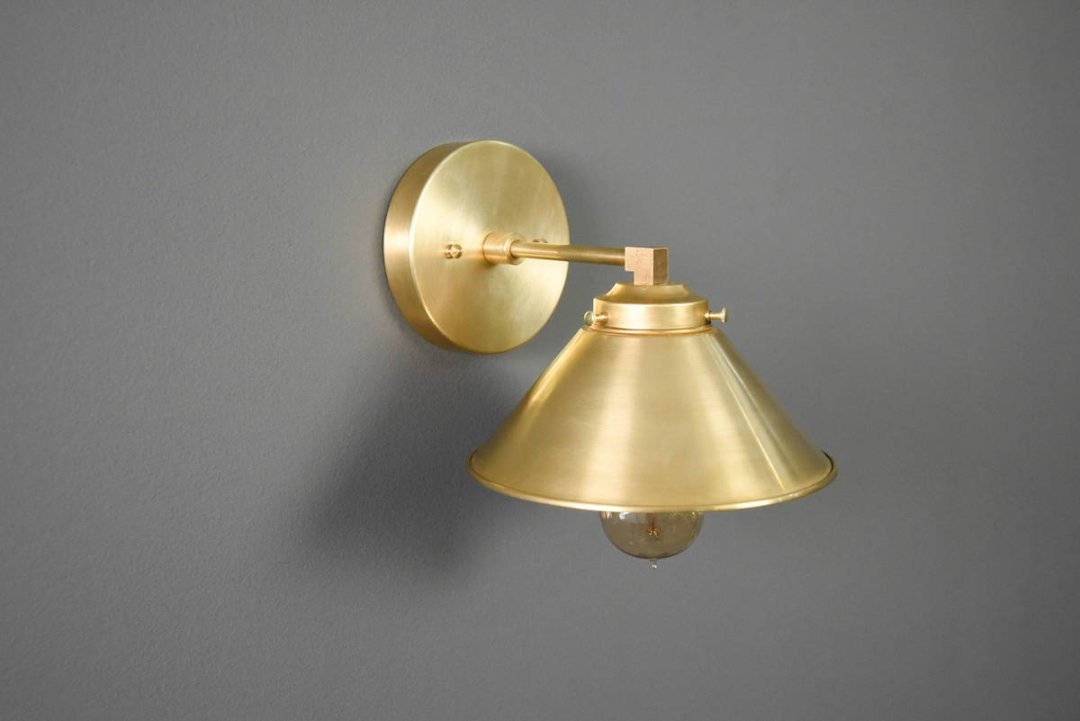 >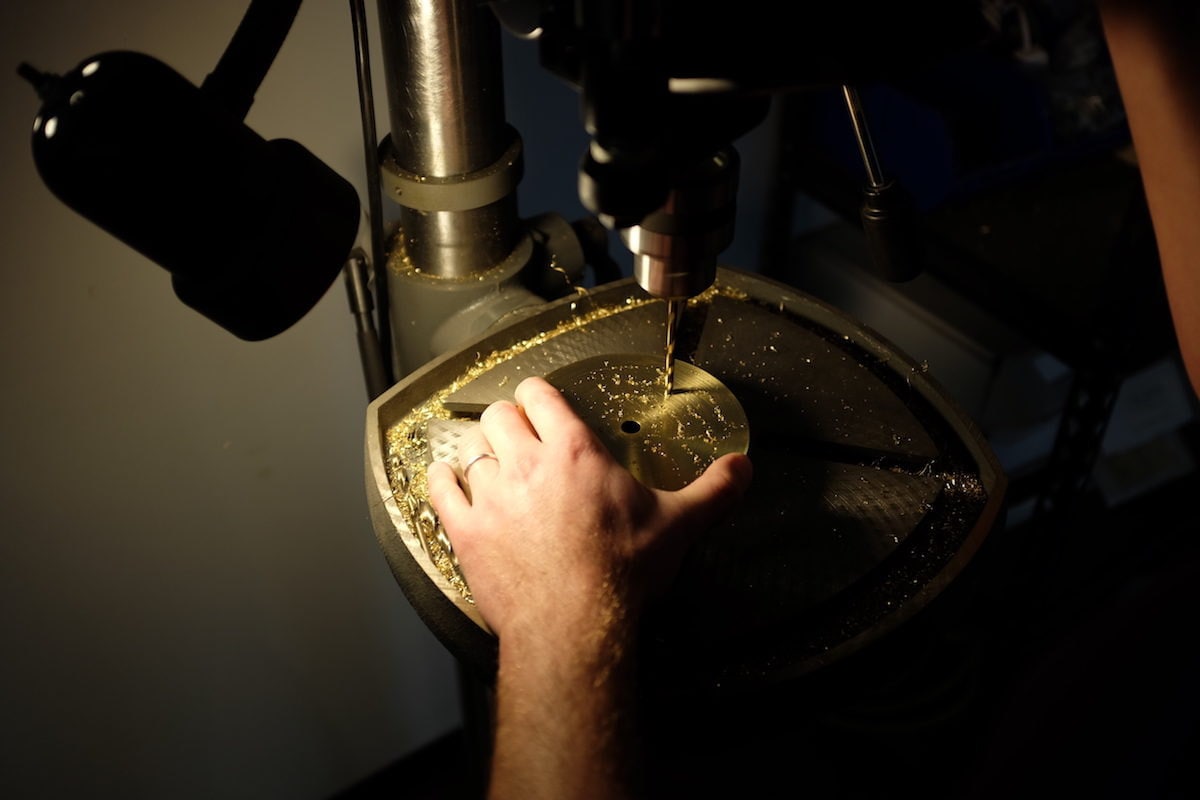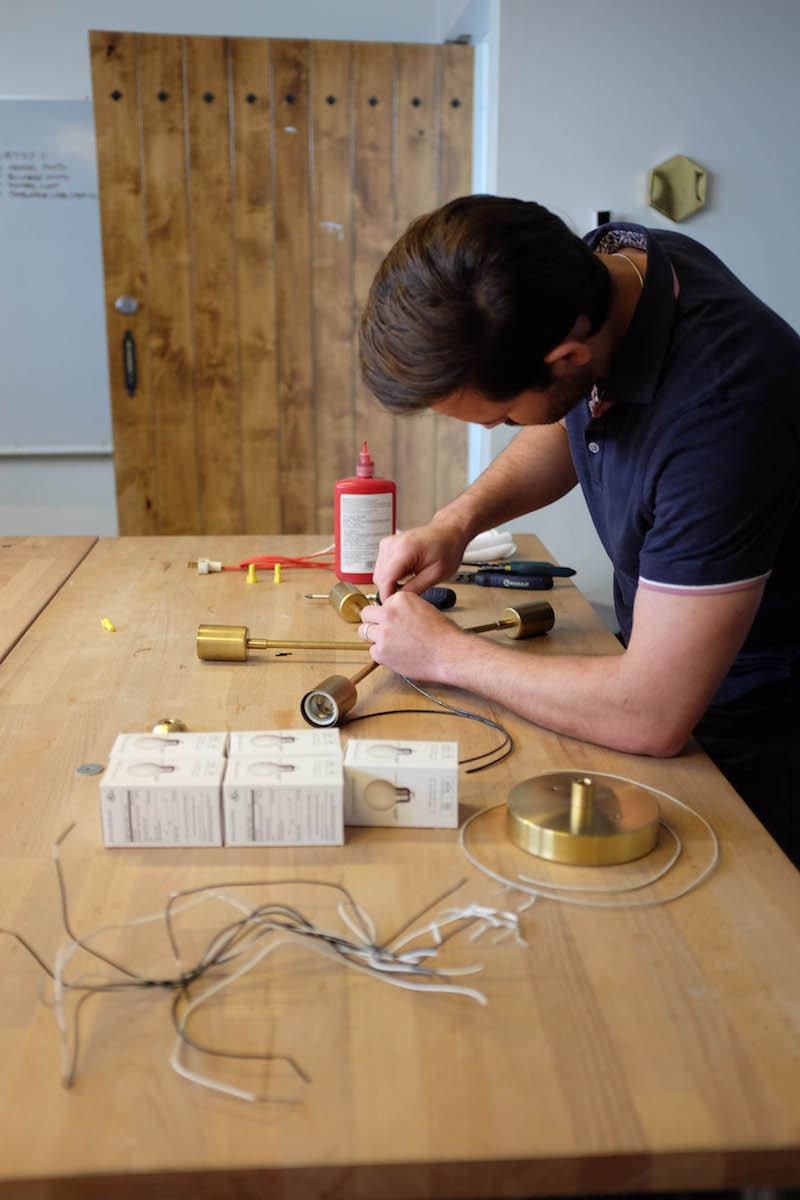 What is your workshop like?
Our current space is in a 4,400-square-foot building from 1964 that used to be a lawnmower shop. Around 2004 an architect bought it and converted it into a three-bedroom, three-bath home, with all exposed-beam ceilings and ductwork and three walls of glass that look onto the courtyard. When I first saw it I thought, "This is the ultimate space for
this brand
." We do pretty much everything here in this building: We design. We shoot the product photography. All of the manufacturing, finishing, powder-coating, and shipping happens here. It's just a really cool space to work in. We're very thankful to have the opportunity to be here.
How many people work with you there? Tell us about your team.
Right now it's me and eight employees, including designers, machinists, people with electrical backgrounds, and a full-time powder-coating specialist who applies our finishes. I am really fortunate to have such an amazing team, since the quality and the service that we offer is only as good as the team that backs it up.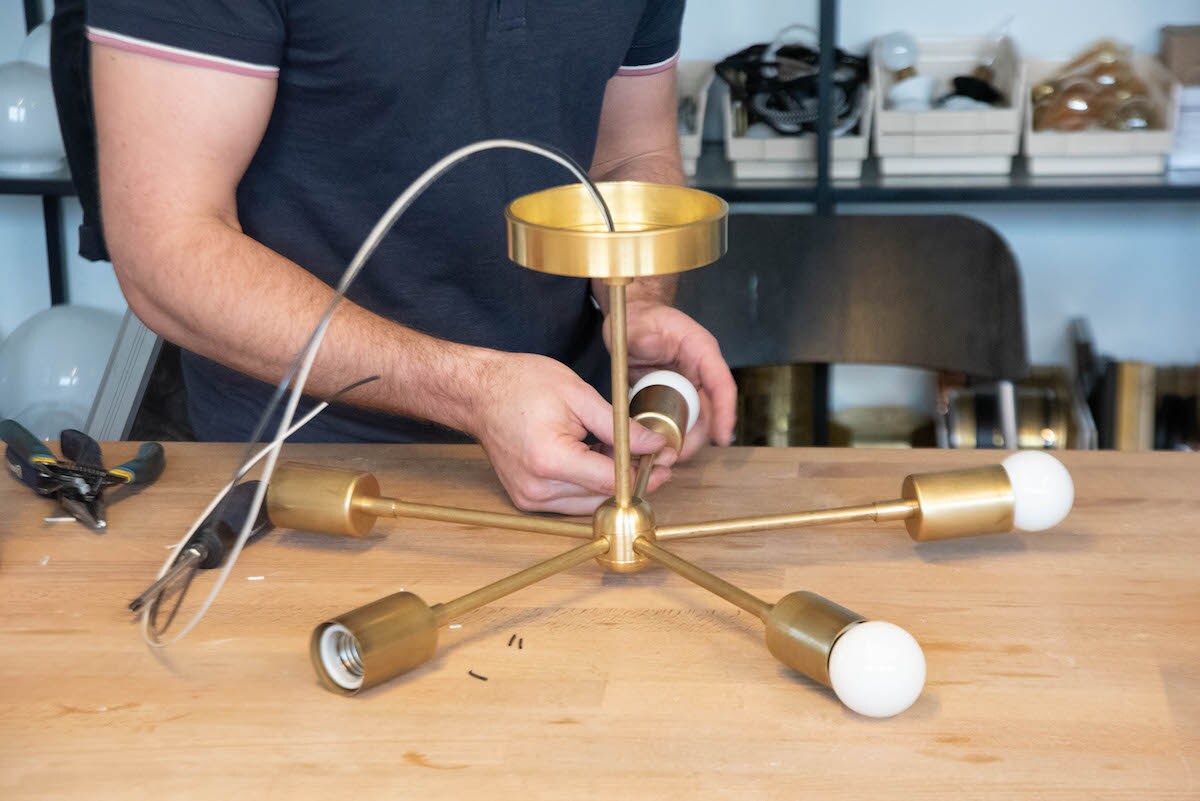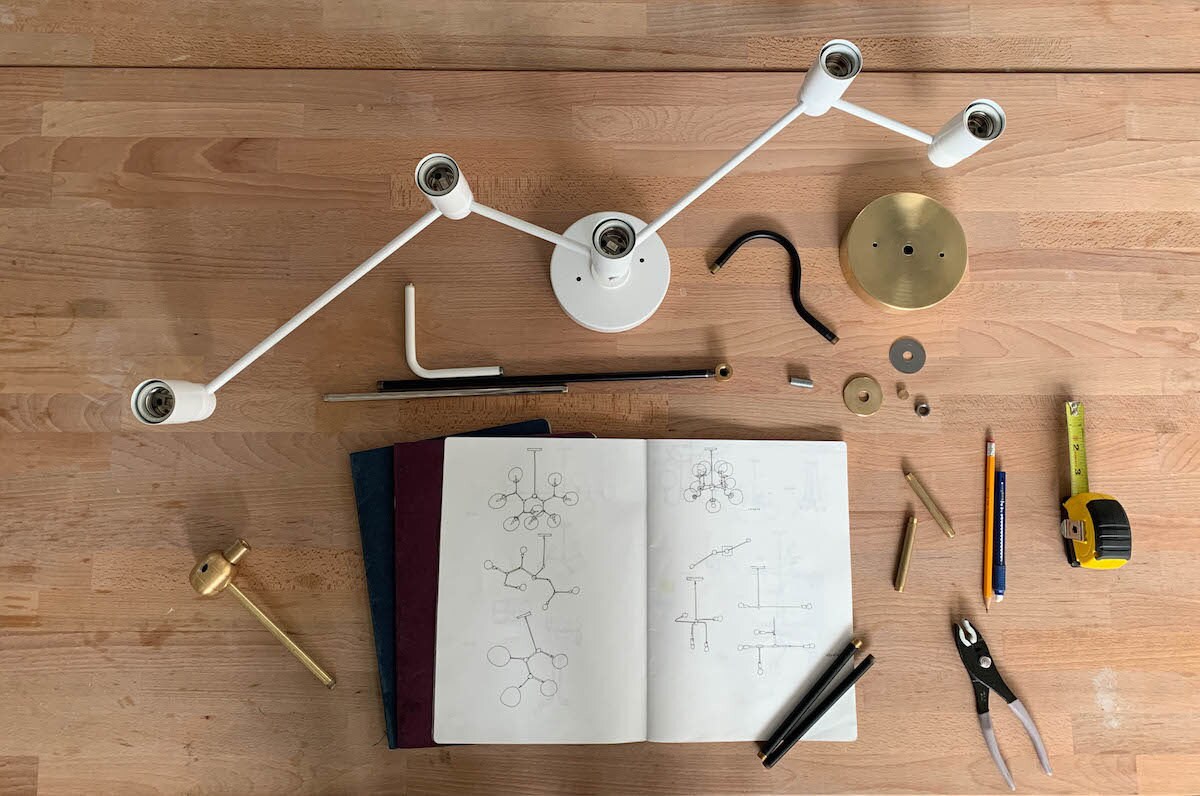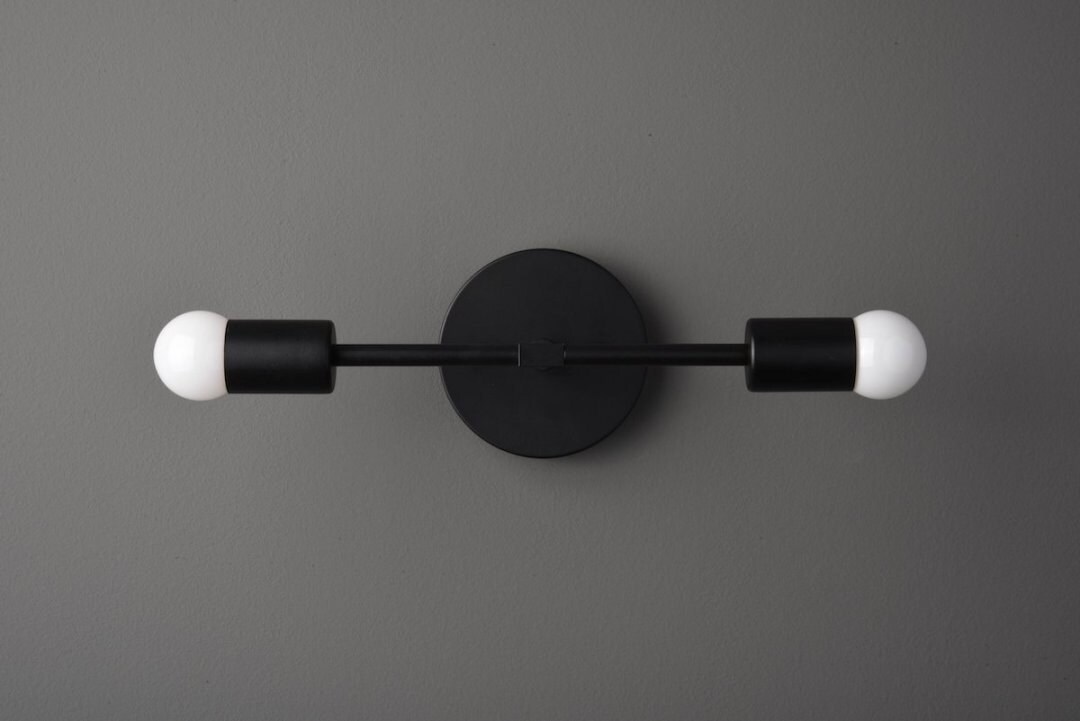 >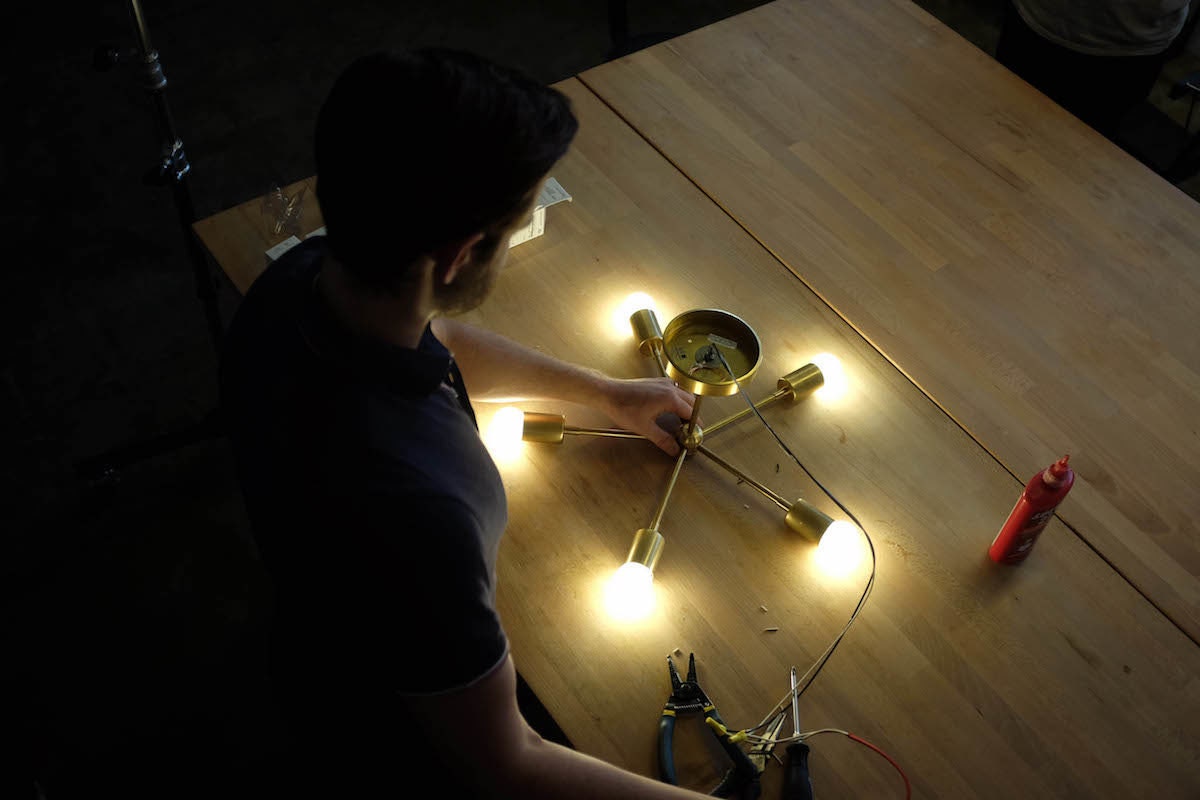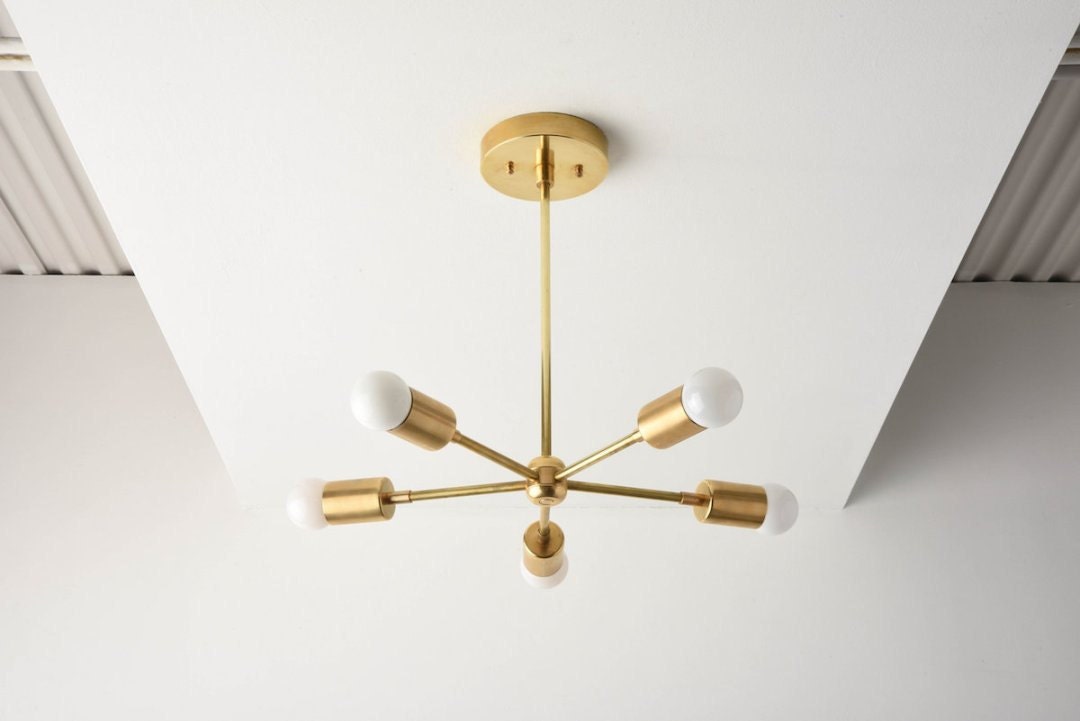 >
What goes on in a light-building shop?
We're a component-based manufacturer, so we have thousands of parts, and we get to put those together in different ways to make lots of cool designs, including custom ones. Finishing is a big part of what we do; we use a 3M sander with a special belt to produce a brushed nickel finish right here in the shop, and we also have a powder-coating station. That process involves running a current through a metal part so it attracts a powdered plastic charged with positive ions. The whole thing then goes into an oven to bake at about 400℉. It makes a very even finish that's harder to achieve with other methods. There's also a set of procedures that we go through for each fixture to make sure they pass the safety tests for UL Listed certification.
In what ways can your lights be customized?
Nearly every style we make can be created in all the finishes we offer (brass, polished nickel, brushed nickel, matte black, matte white). We can also adapt the sizes and dimensions of our fixtures, whether that's the width of a
sconce
, the height of a
chandelier,
or the distance from the ceiling to the bottom of a chandelier or
pendant
, which is important if you're hanging it above a dining table or other piece of furniture. We can change shade colors, the shape of the canopy (the part that attaches the fixture to the wall or ceiling), or create a hybrid of a couple different lamp styles a customer likes—and we can usually mock something like that up within a day. Another popular request we get is for plug-in versions of our fixtures, which is a conversion we offer on almost all of our designs.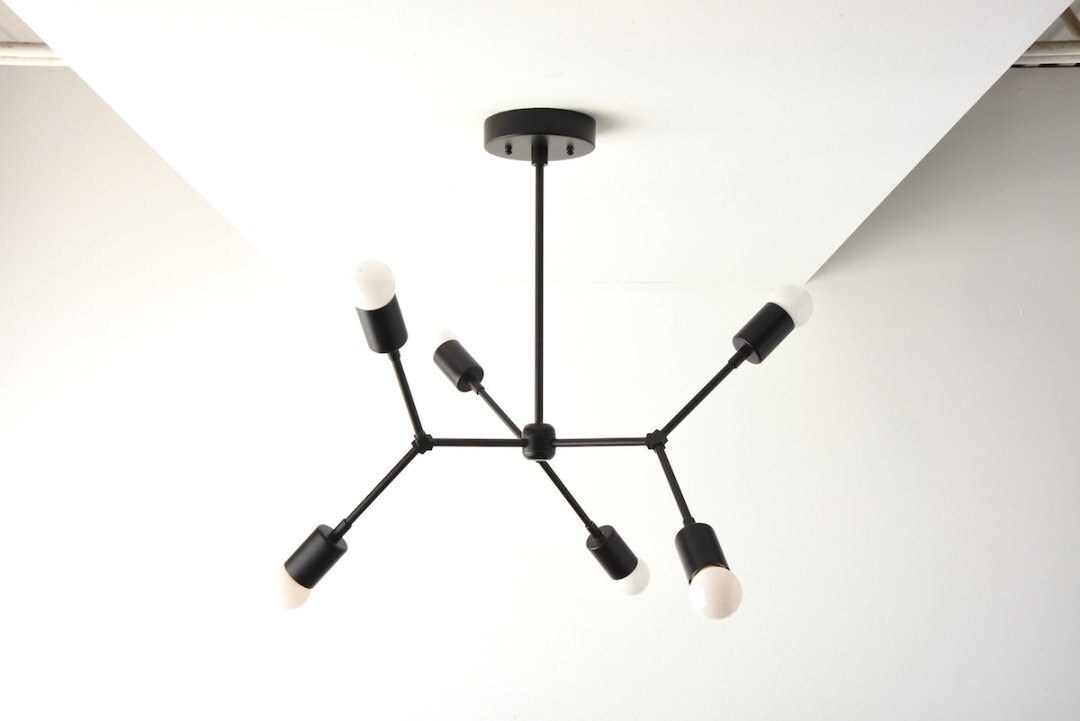 >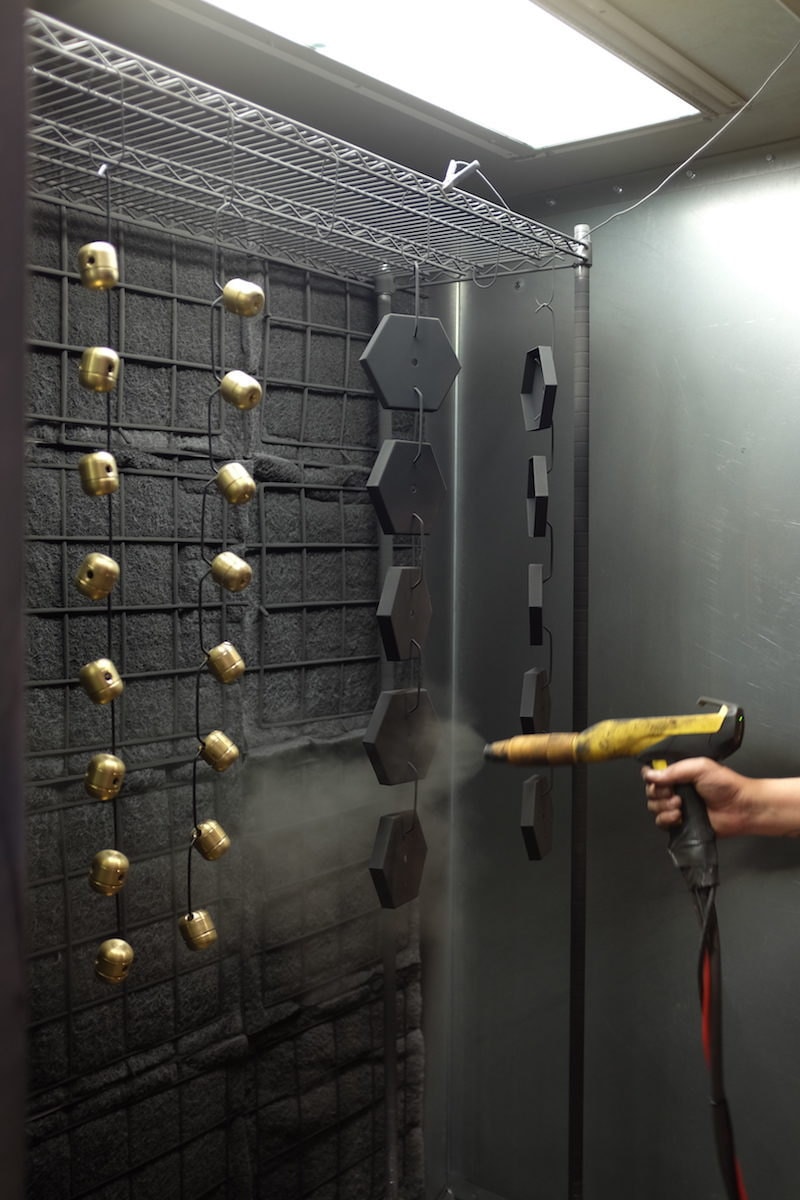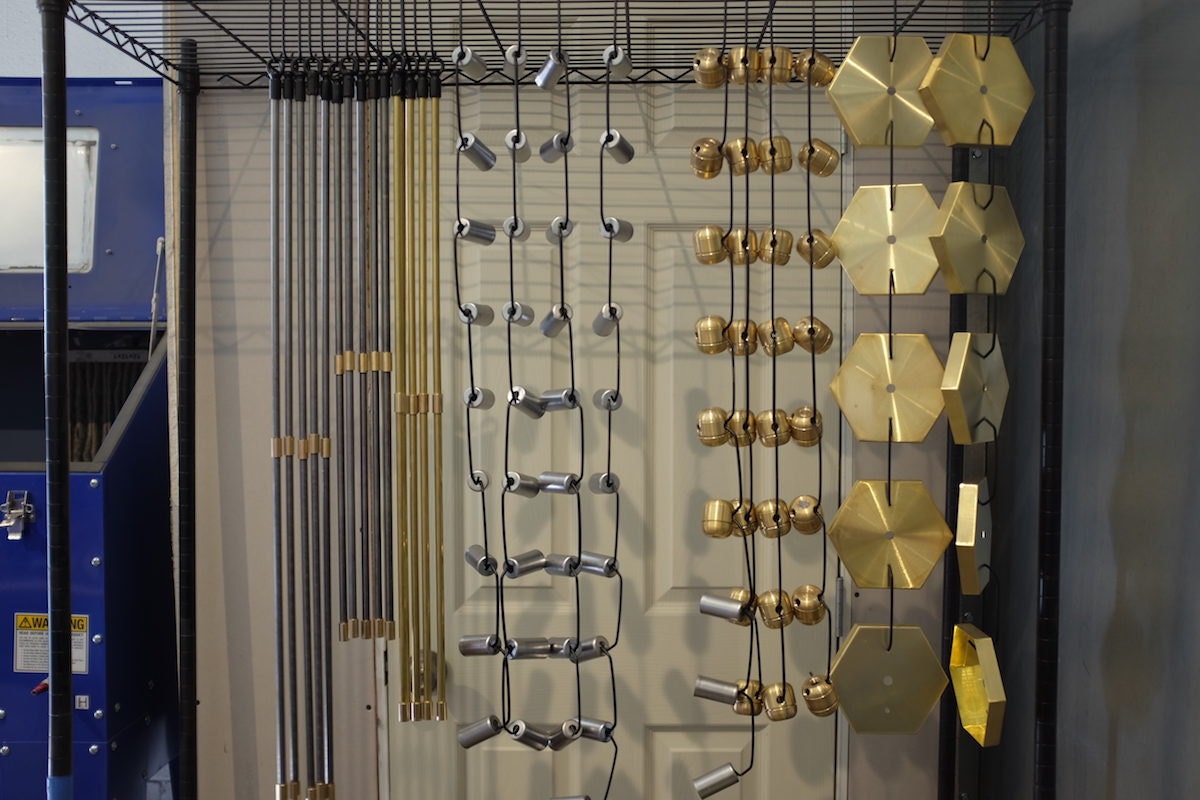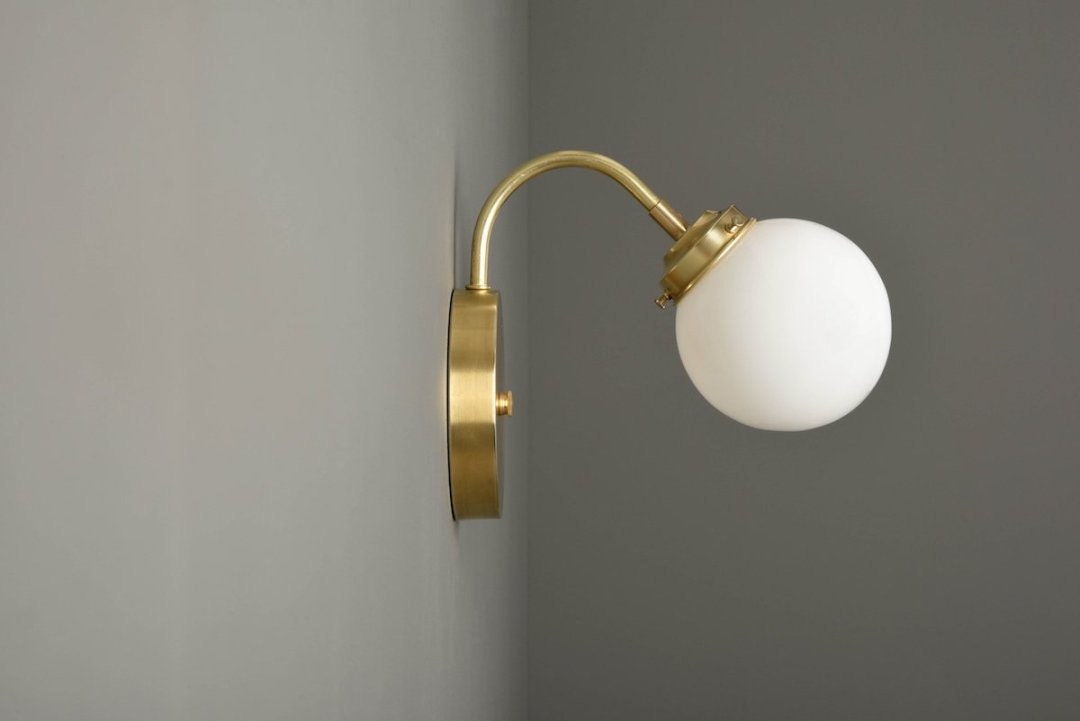 >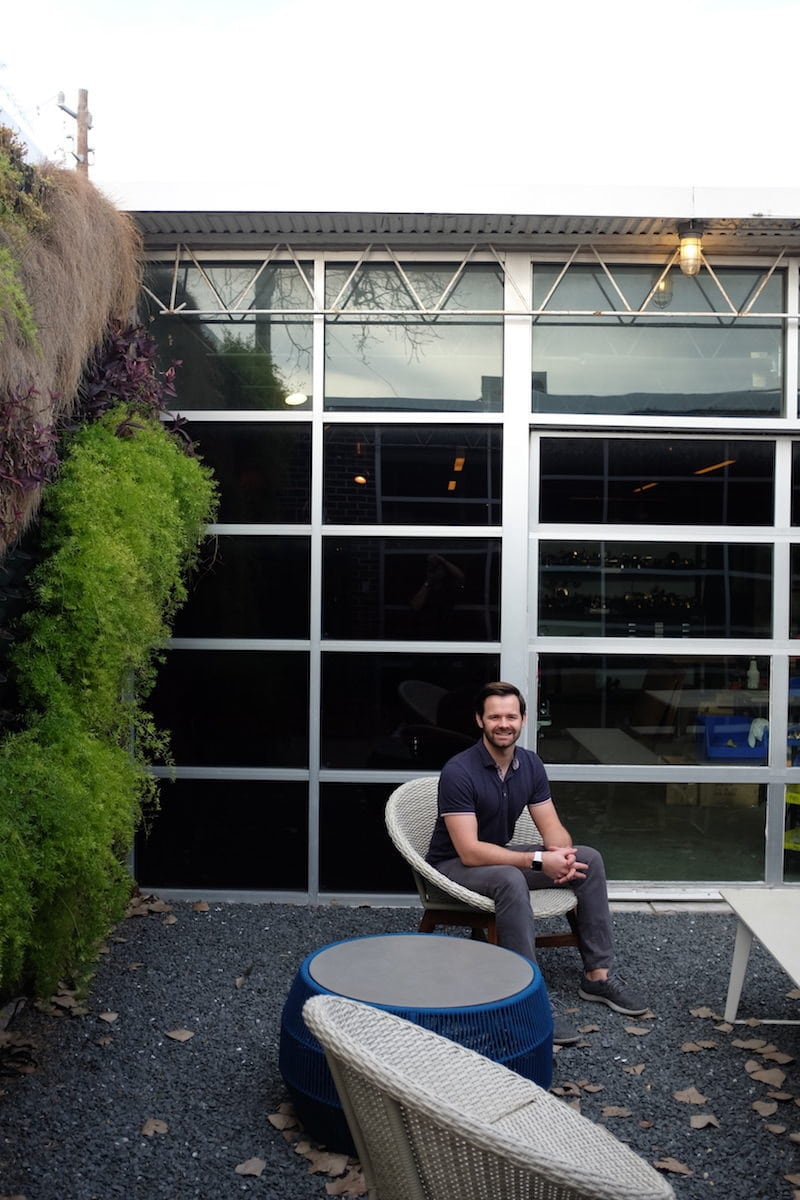 What should a person know before making a purchase from your shop?
When determining the right fixture for a space, one of the main considerations is sizing it appropriately. If a customer tells us where they plan to install a fixture when they place their order, we can help them figure out if they need to scale it up or down to suit the space. There's also the number of
light bulbs
; for a bathroom, that's the big one. Especially if it's for a vanity and you're going to be doing makeup or hair or shaving in front of a mirror, you almost always want more than one bulb—and sometimes more than two.
What are you working toward for the future?
One aspect of our business that we're really pushing more and more is
sustainability
. Most of our fixtures are fully recyclable at the end of their life cycle at any scrapyard. We've upgraded the energy efficiency of our building, and we signed a contract to go full solar; we're installing solar panels on the roof that will be able to offset 100% of our power use. That's something we're very excited about and will continue to focus on going forward.
Follow Illuminate Vintage on Instagram, Facebook, and Pinterest.
Photographs courtesy of Illuminate Vintage.