by Karen Brown
After a career creating costumes for the stage, this designer launched a charming collection of Halloween-ready ensembles inspired by her own brood.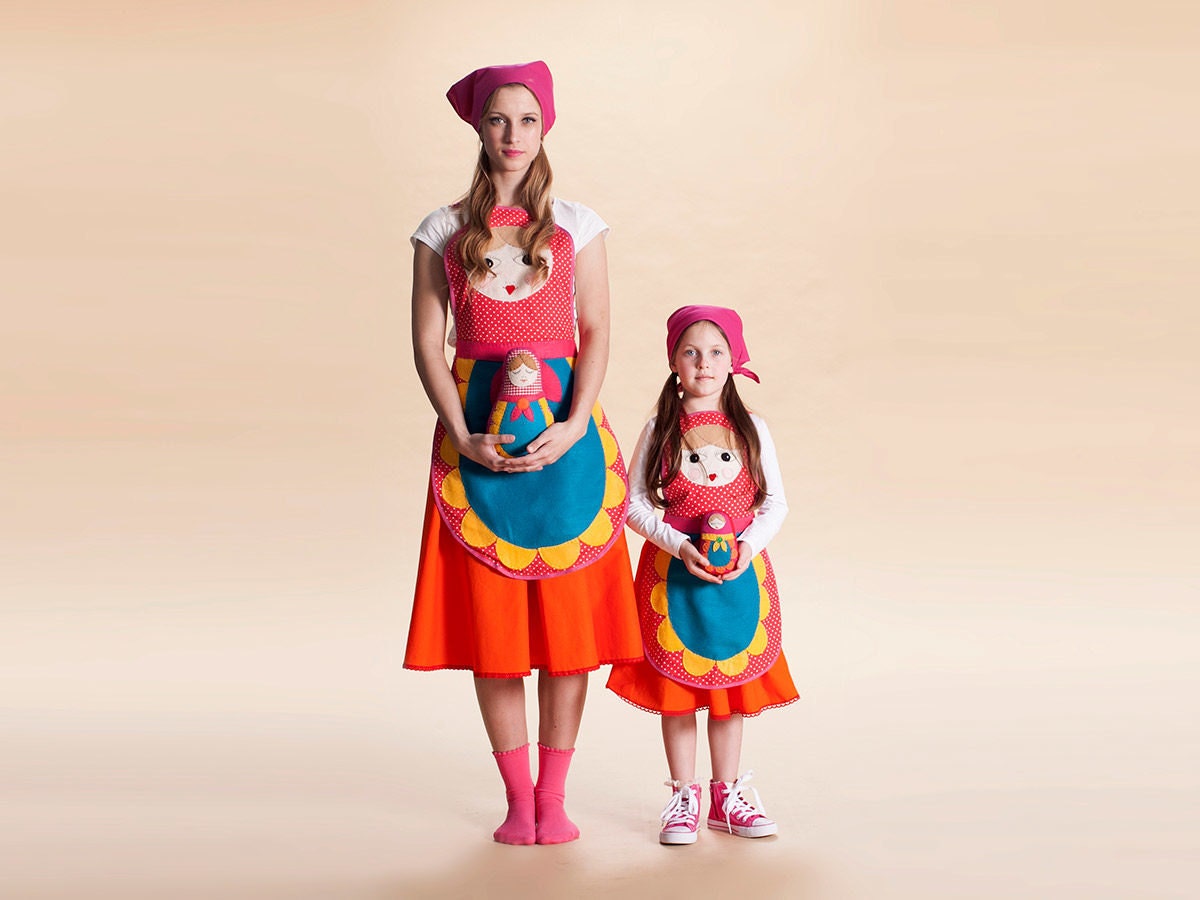 Like many successful creative entrepreneurs, Israel-based costume designer
Inbal Carmi
didn't begin her professional career as a maker. "I used to have a whole different life," she says. "I worked at an advertising agency, and my job was to make the dreams of the creative department come true." Until one day when Inbal decided to chase her own dreams instead. "I knew advertising wasn't my destiny," she says. "I left for the unknown, without any idea what my next step would be."
Explore the Inbal Carmi collection
Her next step presented itself shortly thereafter when Inbal attended a fashion show at a local costume design school. "It was love at first sight," she recalls. "I enrolled and studied there for three years. It provided me with opportunities to design for opera, theater, and dance, and I discovered a fascinating world I simply loved." Today, Inbal channels the skills she honed creating costumes for the stage into sewing her charming line of handmade, 
Halloween
-ready children's costumes, with her own brood serving as fit models and sample testers. "I have three amazing kids who inspire everything I do," she says. "Making outfits for them touches on so many things I love deeply: nostalgia, crafts, and textiles. Now, my kids' costumes are the prototypes for everything I make in my studio."
Read on to learn about the "Grandma Test" and Inbal's big celebrity fan—and shop the Inbal Carmi collection.
In your shop's About section you write, "Once upon a time, in a land far, far away, mothers used to sew their children's costumes." Was that your experience growing up?
Yes. On my birthdays as a child, my mom would sew special themed outfits I'd dream up just for the day. I used to come up with some crazy ideas—my costume choices were not always conventional, to say the least. I remember one year I chose a magician's silver suit, with a shiny tuxedo and an undershirt with an embroidered bow tie! My mom made it all happen.
You have some mother-child designs listed in your shop today. Were your children the inspiration for those pieces?
Absolutely. For my first collection, I imagined myself wearing an apron with my daughter, who was three years old at the time. I used embroideries I had collected over the years, mixing old, new, and recycled fabrics. One of the aprons featured the nesting doll
matryoshka
, which immediately became a success and later developed into a costume. I love the fact that it bonds mothers and daughters. Last year the actress
Katherine Heigl
chose my costumes for her entire family. That was indeed a highlight for me. She asked if I had a man-sized matryoshka so the whole family could dress up together, so I created an apron with a head scarf that also fits men. The whole family taking part in celebration like that is always great fun.
Halloween is a big costume day in many countries, but what are other occasions when your costumes would be appropriate?
I've learned that people celebrate festivals and carnivals all over the world in costume, and many local traditions include dressing up. In many places, costumes are also worn at home. For example, a child might celebrate their birthday at a circus party, dressed as a clown, or with a jungle party, and be dressed as a tiger. But dressing up doesn't require any special occasion. You can be a princess anytime you want—on your birthday, on the weekend, whenever.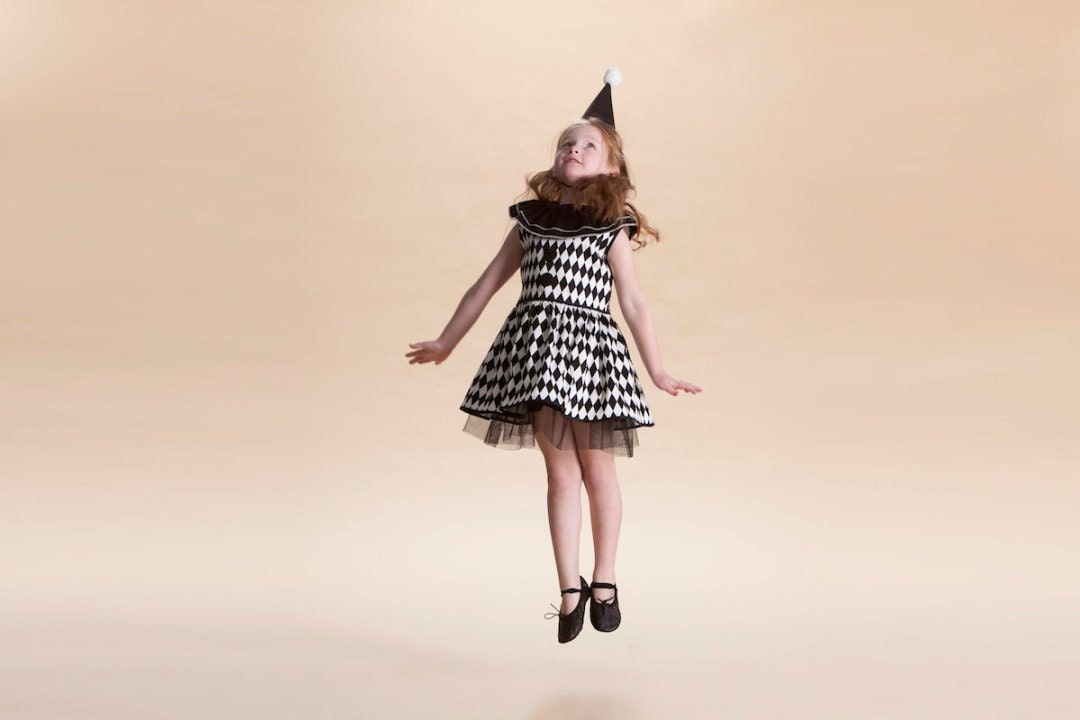 >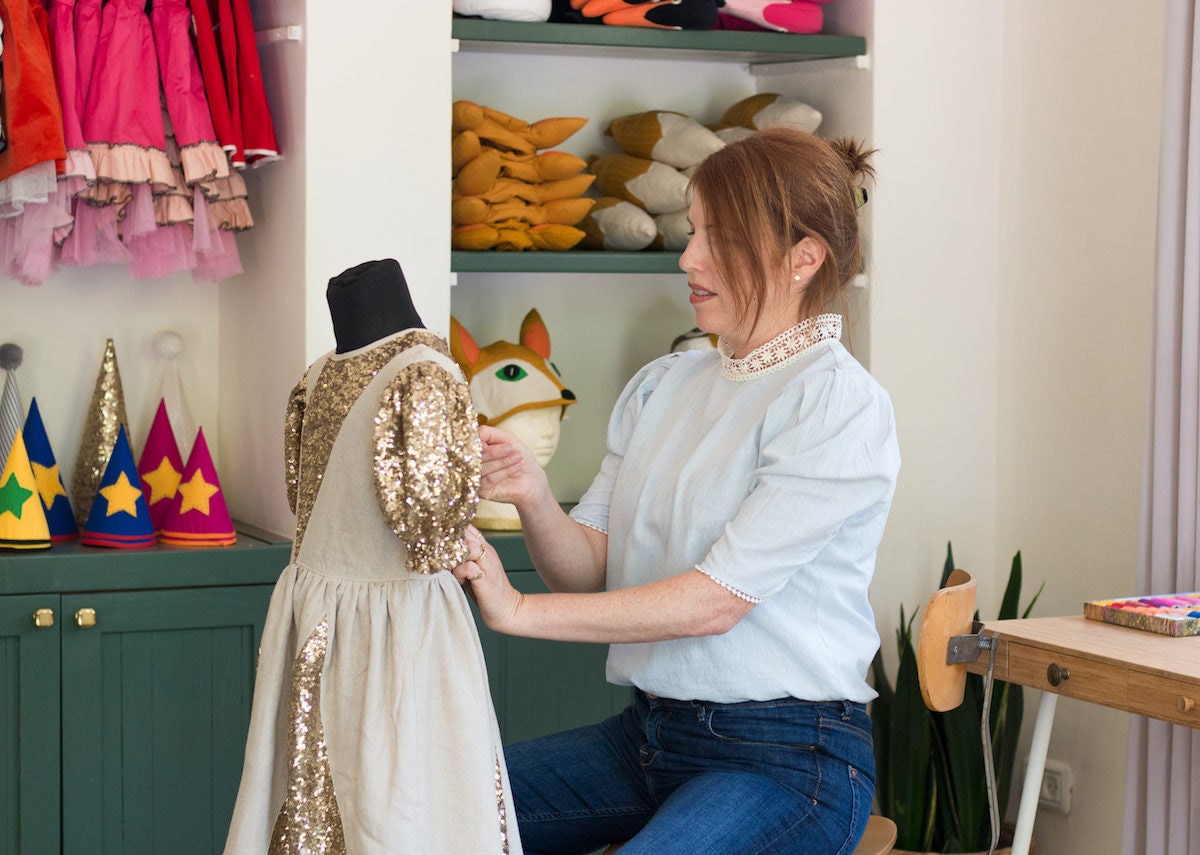 >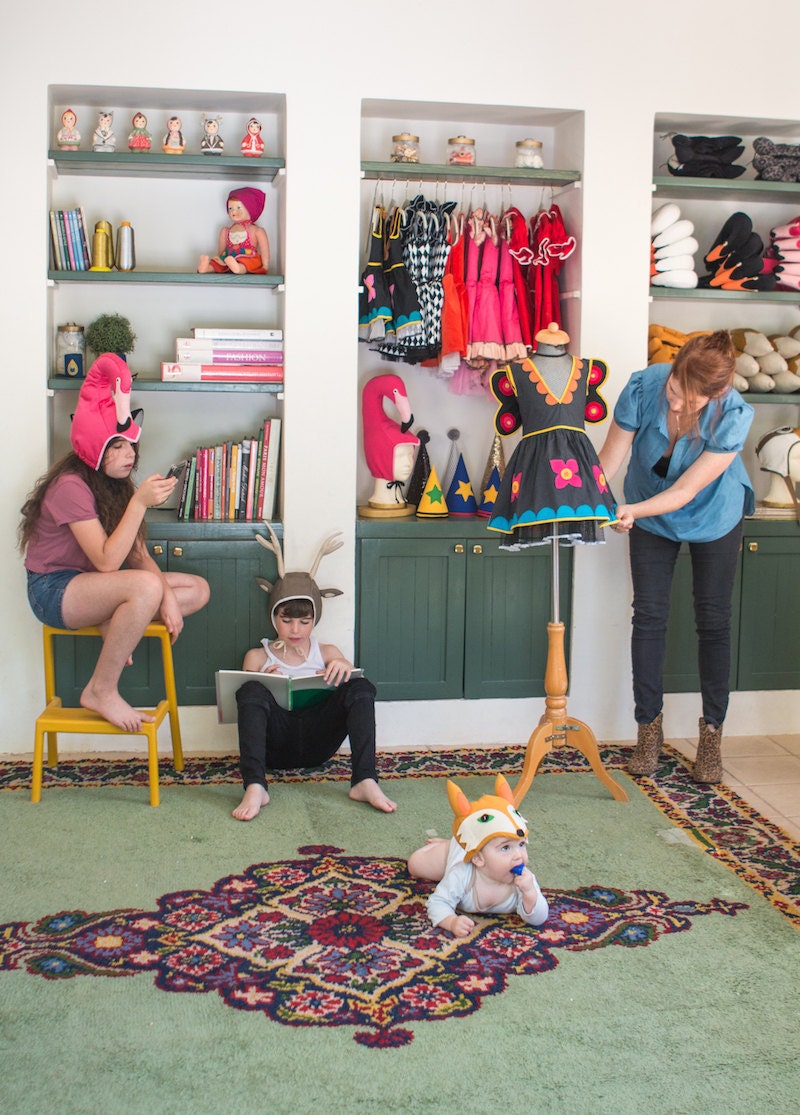 Are you noticing any new trends in the world of Halloween costumes?
I truly don't pay attention to trends. When choosing a new character to design, I put it through the "Grandma Test." I ask myself: Would my grandmother know this character? If the answer is yes, the character can join the collection. But my real bosses are my kids. Every year during
Purim
I try to make their dreams come true and their costumes become the prototypes of the next collection.
What are some of your most popular pieces?
Over the past year, the
matryoshka
 has been in very high demand and is without a doubt the most popular one. The
peacock
is another; it was one of my first costumes and is a very good seller. My daughter wore the prototype seven years ago, and I still enjoy making it.
I notice that buyers can purchase single pieces, such as hats, or entire costumes. Do you have any recommendations about when to buy separate pieces versus whole outfits?
I enjoy interpreting a character as a whole and creating a complete look, but I will always allow my customers to choose whether they want a full costume or just part of one. My hats are unique and sometimes wearing them with a
simple white dress
is perfect. I'm always thrilled to receive photos from customers who combine one of my pieces with their own to create a personalized look.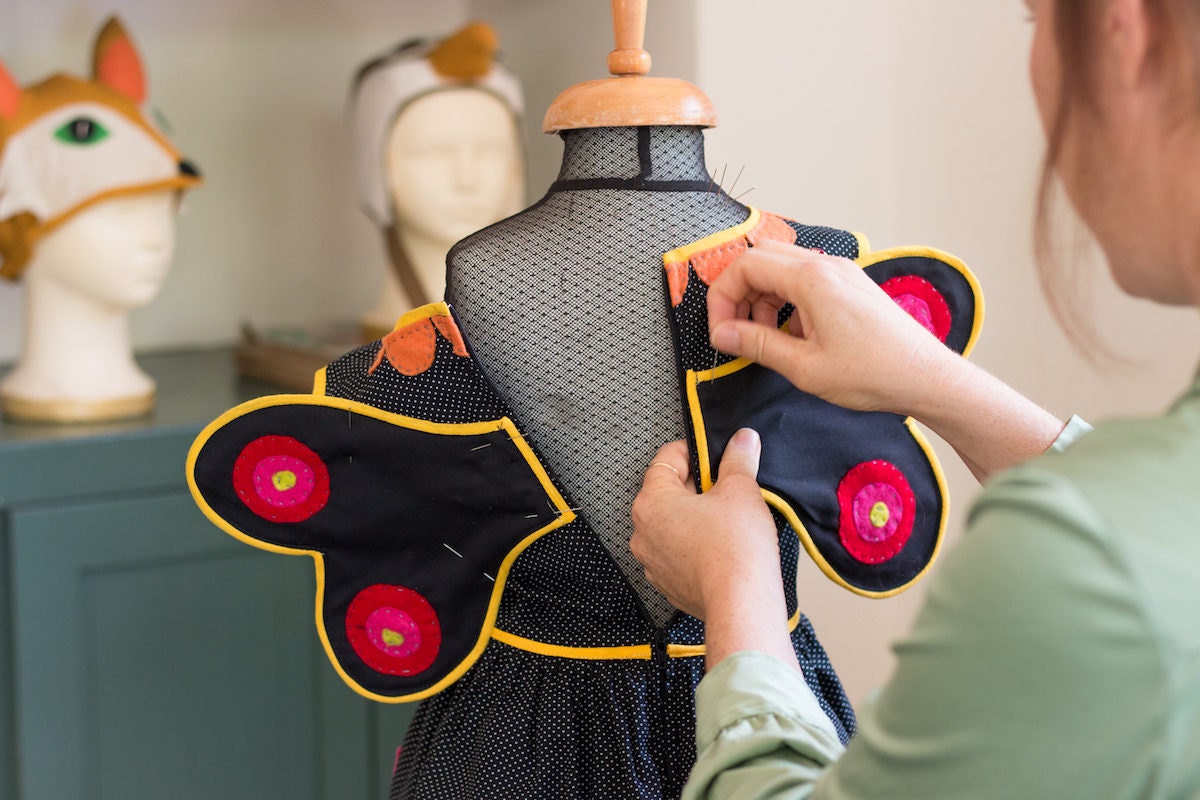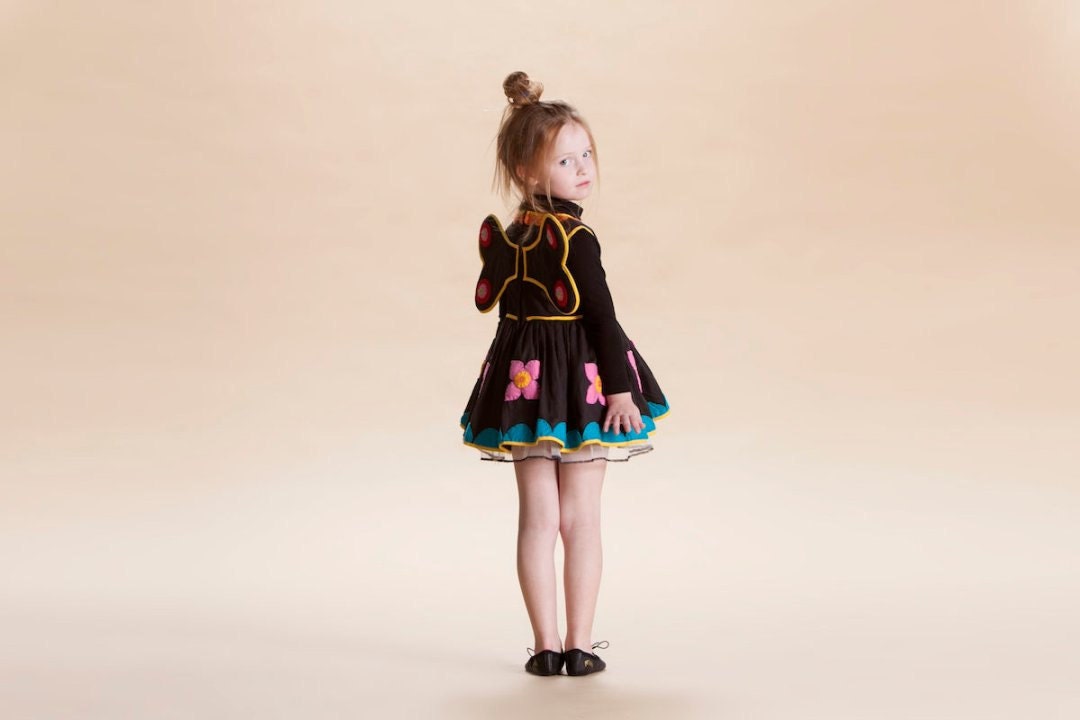 >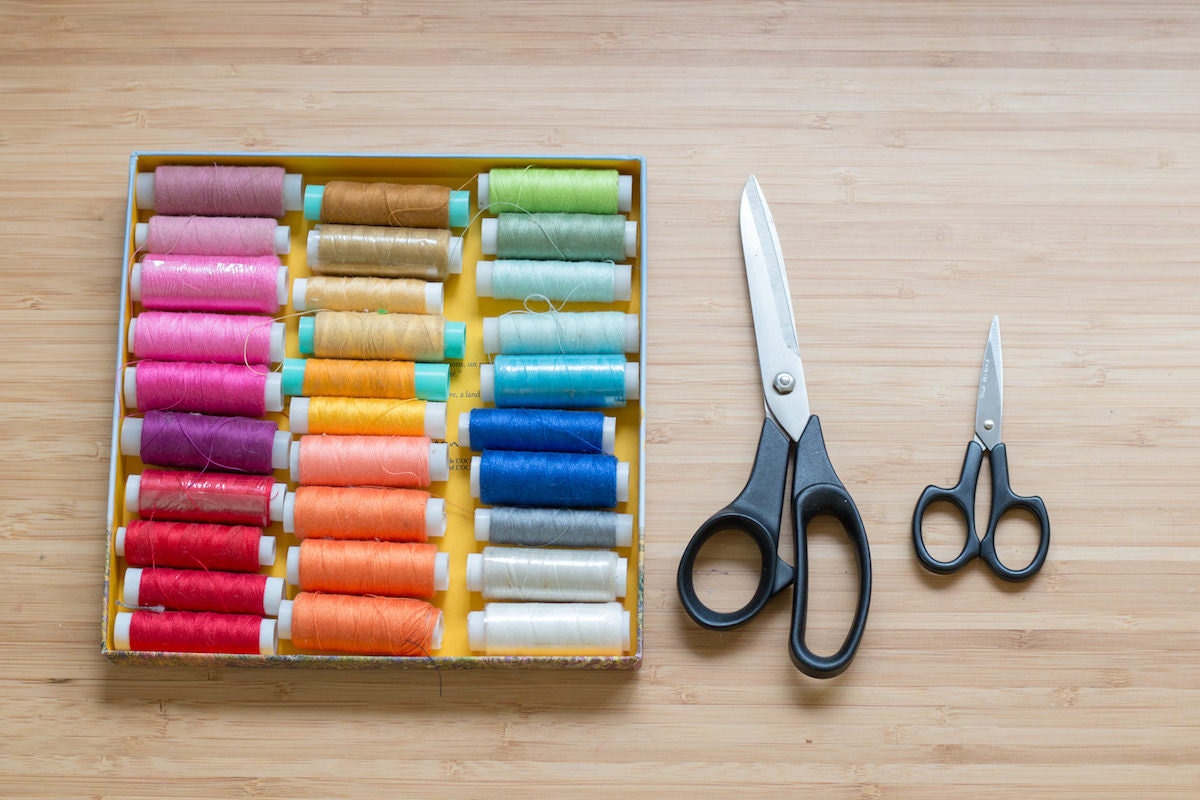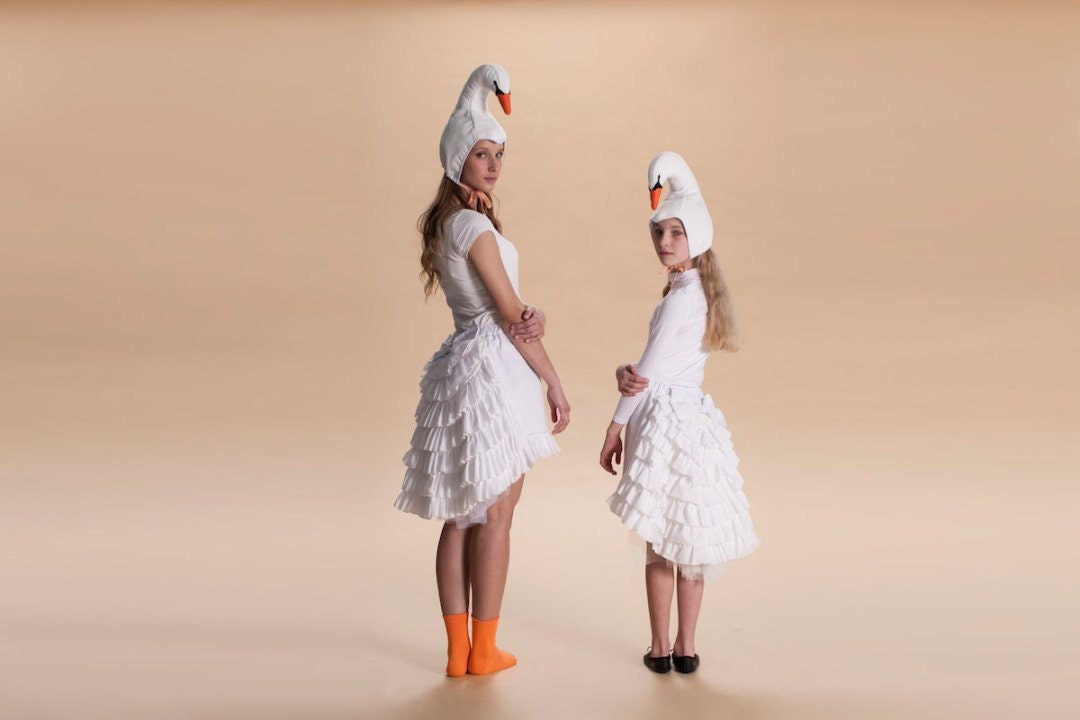 >
Some of your costumes have classic themes, but they still feel very contemporary. How do you give them that twist that makes them fresh?
I believe kids should stay kids for as long as possible and enjoy their time to be naive and childlike. That's why I focus on fairytale and nature-inspired characters. The twist comes from my process of creating. I try to convey the true essence of the animal or the character, and not just its appearance. For example, my tailored animal costumes are my own interpretations of the fairytale world. The
black swan
and the
black cat
 have a dramatic, up-to-date feel to them. They fit girls who want to dress up a little differently. And the
white swan
could easily have been a dress of just feathers, but instead I chose to focus on the swan's body structure—on its long neck and thicker body. I conveyed this by using rich fabrics that add volume to the outfit and imitate the abundance of feathers.
Tell us about your materials—you mention that they are "all natural."
I prefer timeless fabrics like cotton and linen, and I like to choose fabrics that reflect the character or the animal I am designing. That's why I prefer single-color, patternless, natural fabrics. The pattern is created through the design.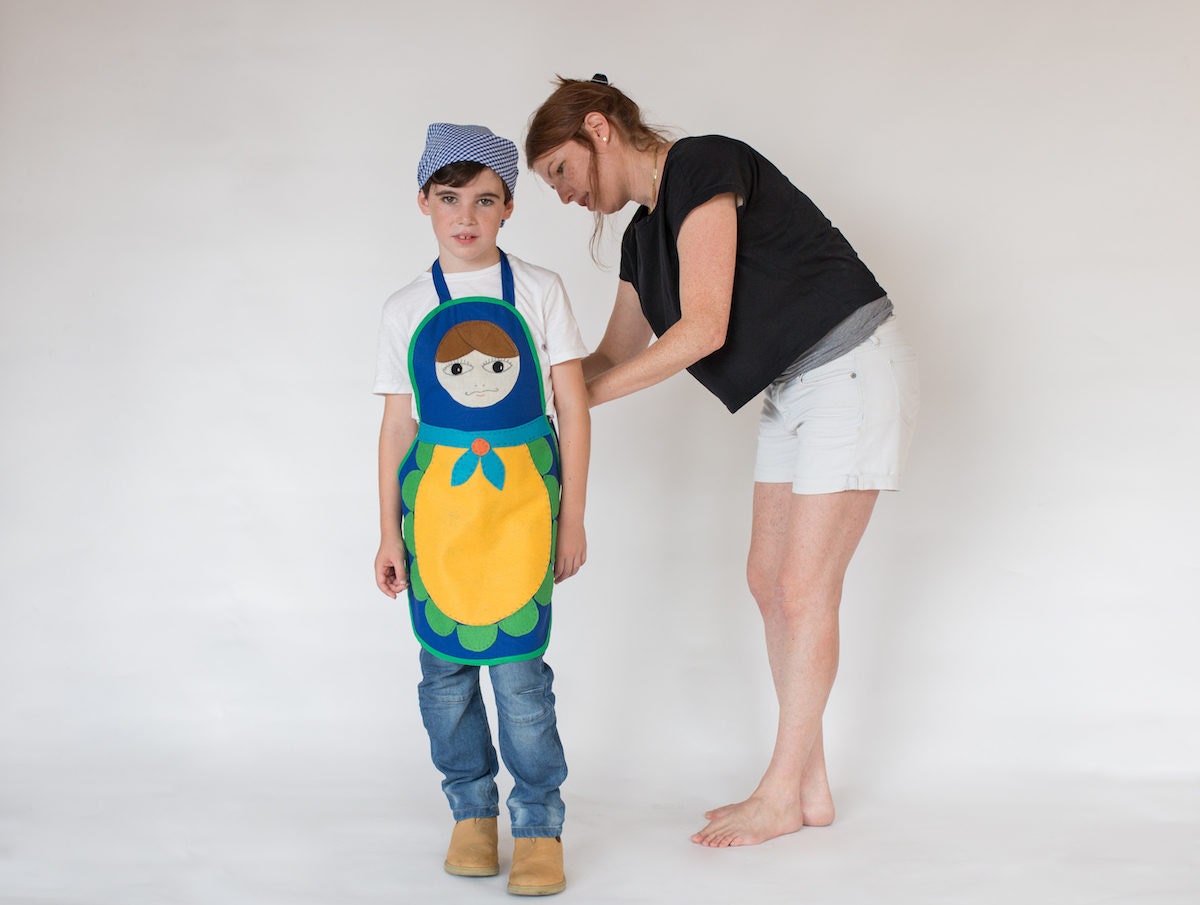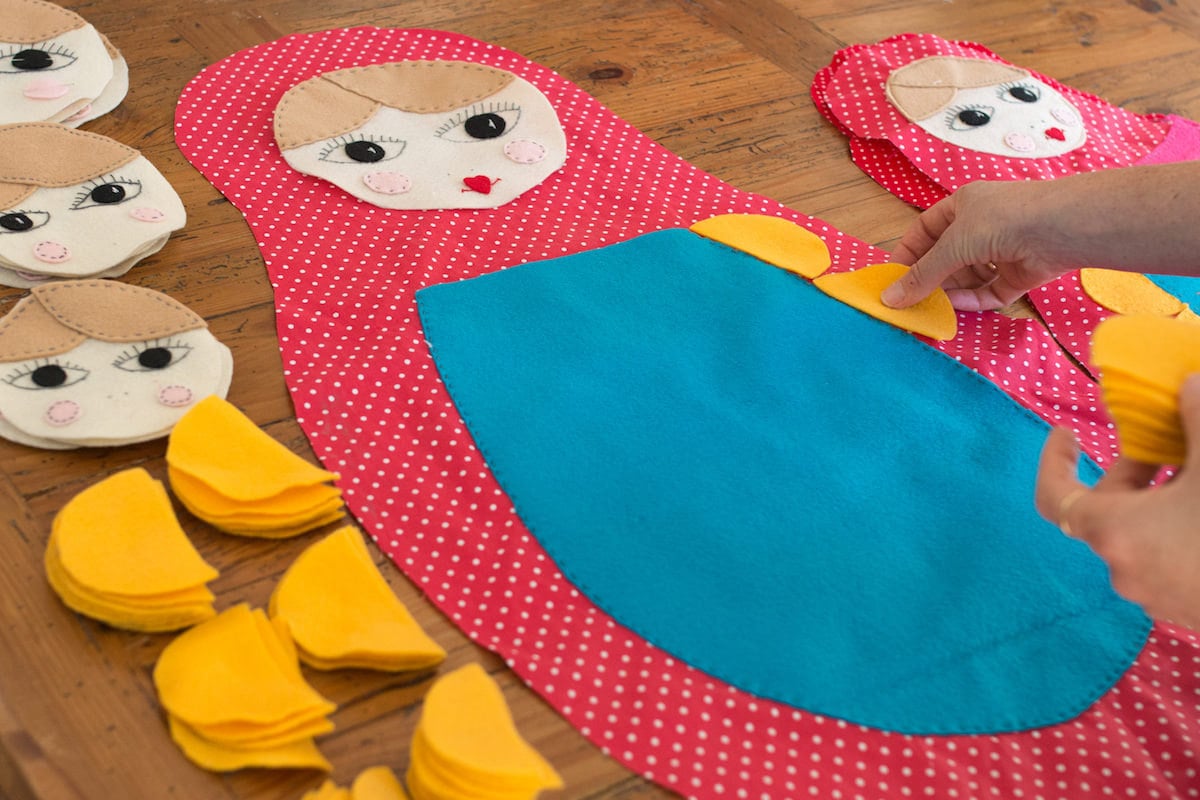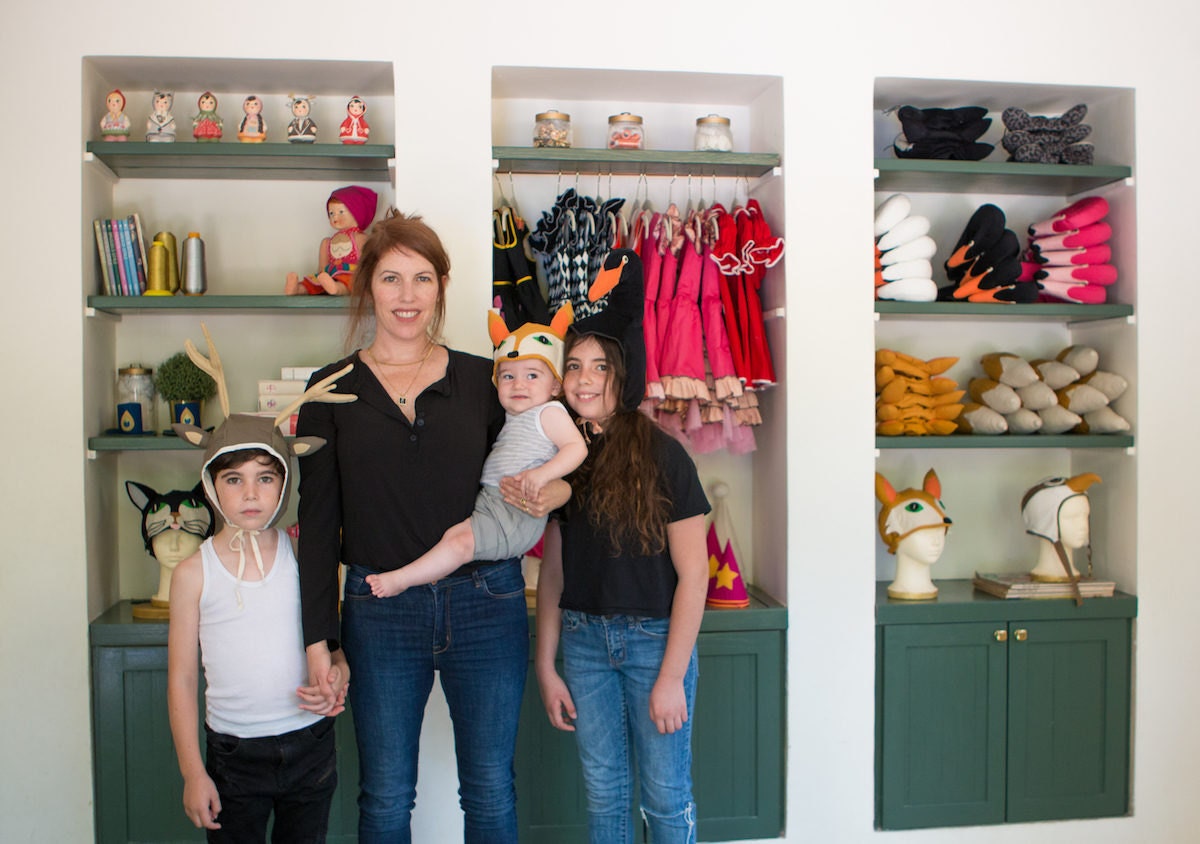 What sets a handmade costume apart?
Quality sewing requires time and patience. I make my choices the way a mother would, and consider every little detail. Sewing linings takes a lot of time, but I won't compromise the kids' comfort. My daughter, Rona, is extremely sensitive to textiles. If she doesn't like the feeling of a fabric against her skin, I'll add another layer of cotton lining to keep it feeling soft and natural. I want to show other families the same consideration and take the same care with their
children's costumes
.
What would you like to do next as a designer?
I want to expand
my collection
so that my costumes can be worn by all ages and genders and allow entire families to dress up together. I want to offer the
patriosko
—the masculine version of the matryoshka that Katherine Heigl ordered. I'm also working on a birthday and special events collection and I'm hoping to launch a bridesmaid collection next year, too. The dresses, like the costumes, are classic, timeless, and of uncompromising quality.
Follow Inbal Carmi on Instagram and Facebook.
Studio and process photographs by Gali Lahav. Model photographs by Davina Zagury.