Jill started down her creative path with one question: "Which career designs cereal boxes?"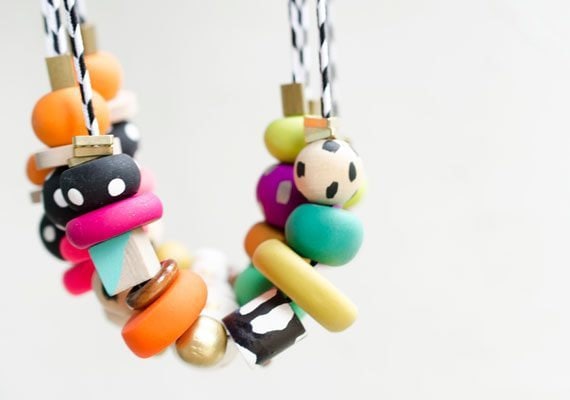 Hello! I'm Jill of
Jill Makes
, and I make colorful jewelry and accessories. I live in Louisiana with my husband and our two little boys.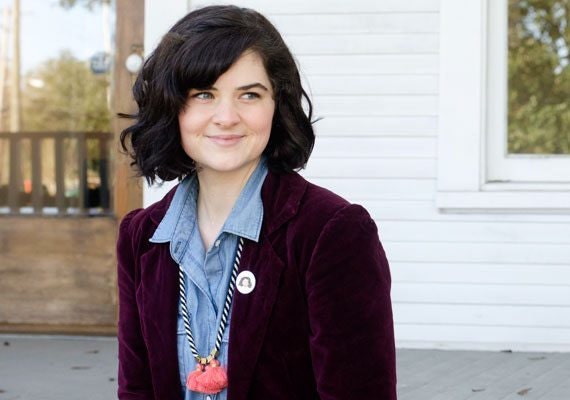 I have a degree in graphic design. It's funny because I knew very little about the field when I picked my major; I remember learning about it after asking my school counselor what career designed cereal boxes. Although I enjoyed design school, there were many aspects of graphic design that didn't excite me. Things like web design and creating logos never grabbed my attention.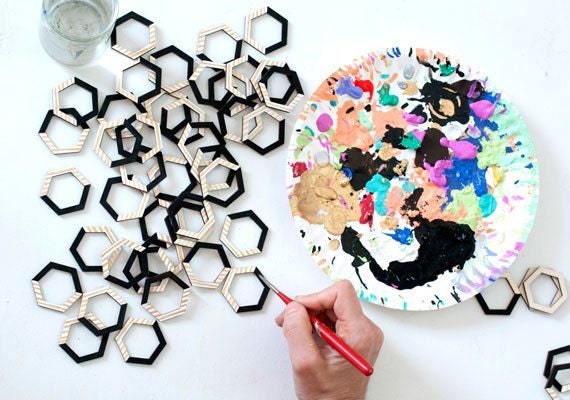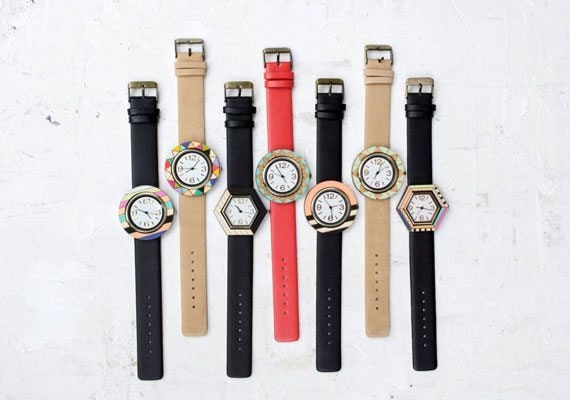 After graduation, I landed a job working as a graphic designer for a jewelry company. I spent several years there designing ads and business cards; eventually, I started working on product design. That's when I fell in love with jewelry design – I really felt that I had found my niche. However, I kept wondering what it would be like to design my own products for my own business. I knew that I would regret never trying, so, eight years and two kids later, I branched out on my own.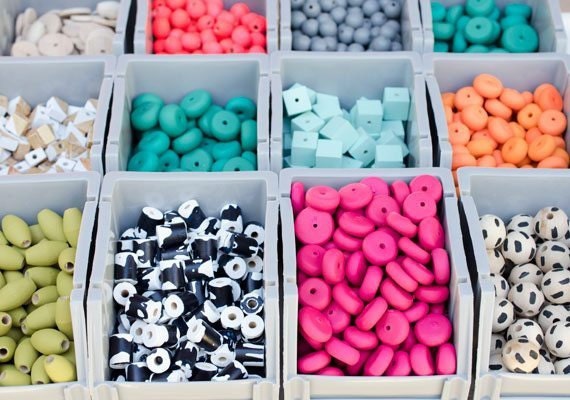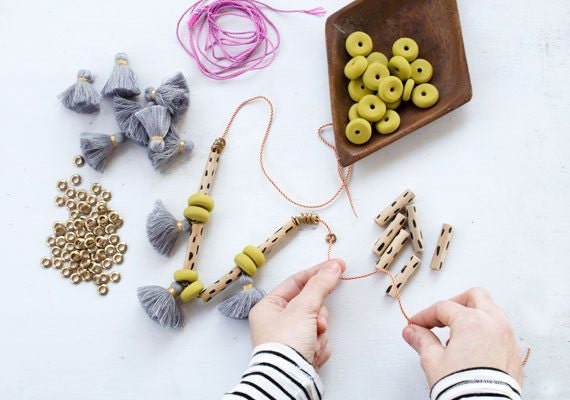 When I opened my shop two years ago, I wanted to create pieces that I liked and that I would want to wear. I had initially planned to do freelance graphic design on the side, to help pay the bills; however, my shop started taking off, which has allowed me to focus solely on designing my products.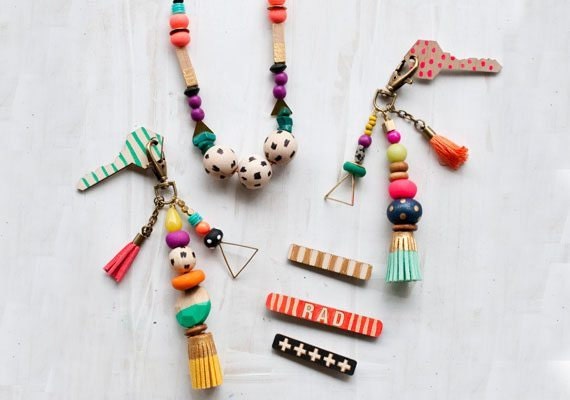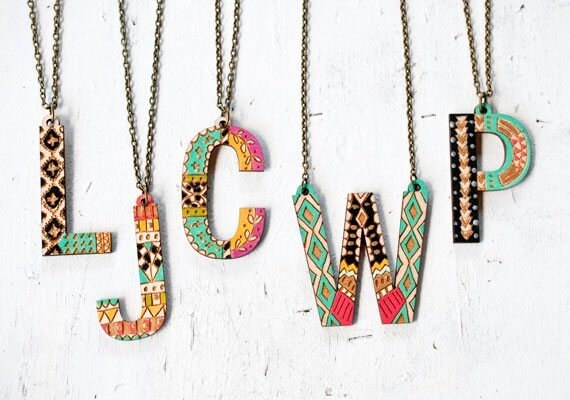 I like bright colors and playful patterns, and that comes through in my products and branding. Most of my pieces start off as sketches, and since a lot of my designs are made out of wood, just about anything I dream up can be produced. One of my first hand-painted designs were my Helvetica necklaces. After designing the letters and having them cut, I found them to be too plain, so I decided to paint them. Since then, most of my designs have included a hand-painted element.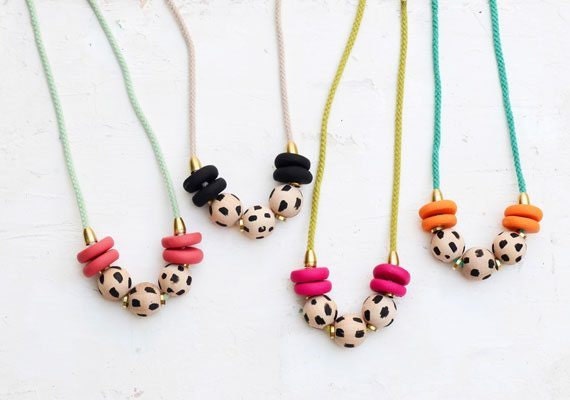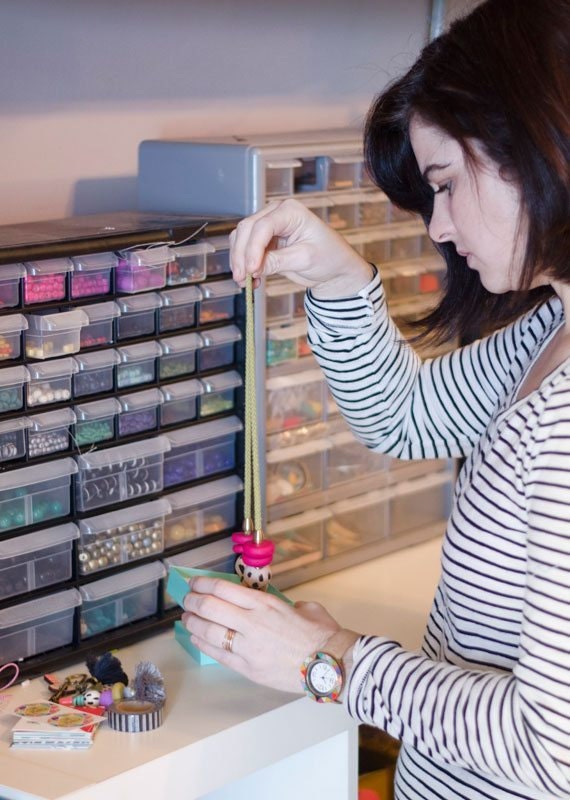 Etsy has been such an amazing platform to start my business. I have become friends with so many like-minded makers here – it's like a little handmade family. I would encourage anyone that has a dream to start their own company on Etsy. I have to admit that some of my old work makes me cringe a little, but I wouldn't have gotten to where I am today without starting somewhere.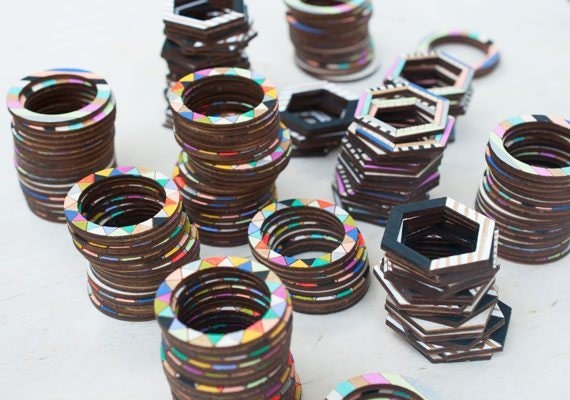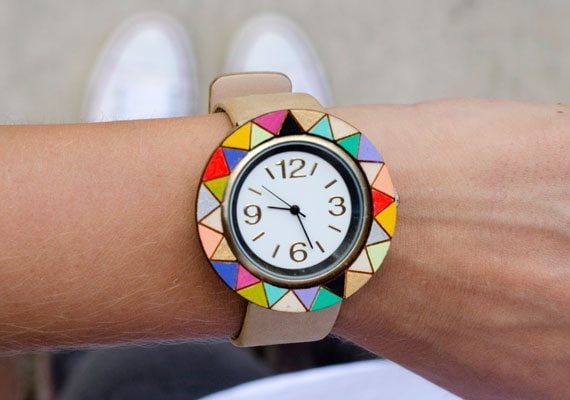 My plan for the future is to grow my brand through wholesale. I began wholesaling this last year, and I really learned a lot about what to do (and what not to do!). I have a few dream vendors that I would love to work with, and I've also started working on a second jewelry line with more of a focus on simple, everyday jewelry. Here's to 2016!
Follow Jill Makes on Facebook, Twitter, and Instagram.
All photographs by Jill Makes.