by Katie Hawley
From her Atlanta dining room studio, lifelong seamstress Jill Coppock dreams up timeless kids clothing and DIY patterns designed for modern childhood.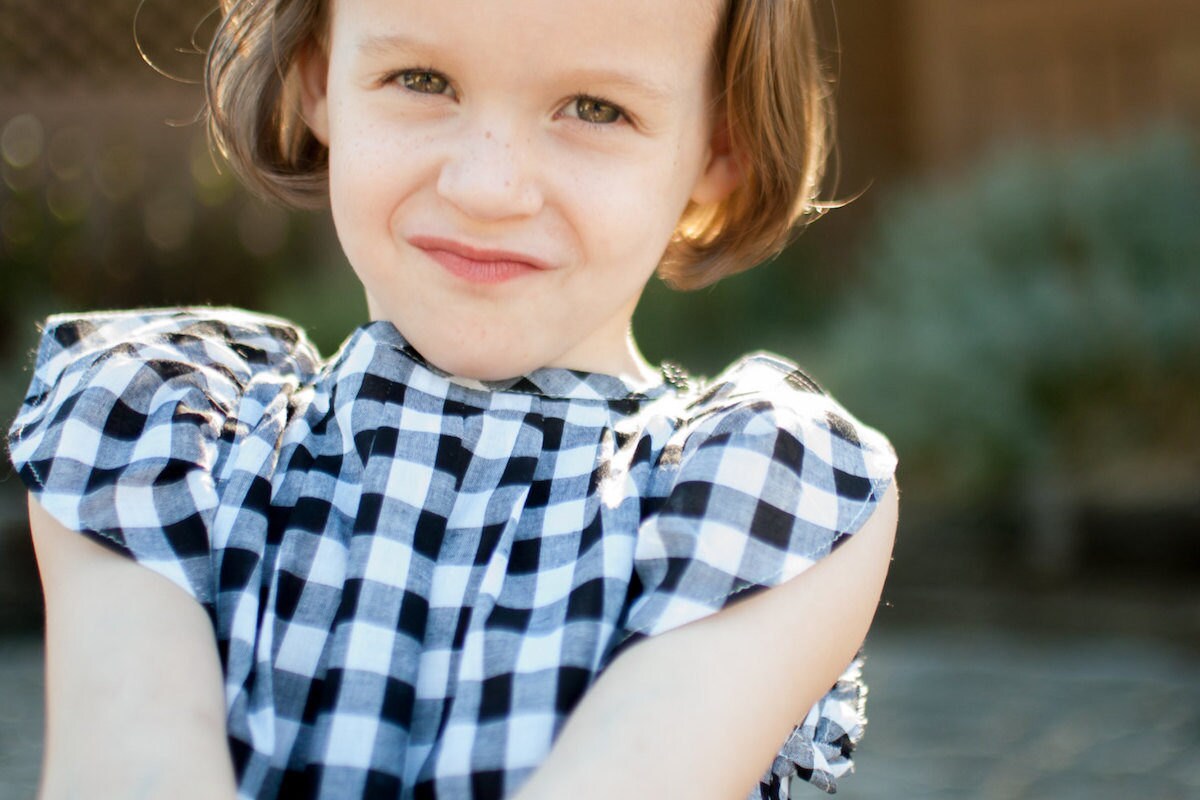 For some kids, an approaching birthday provides a convenient excuse to request the most extravagant of gifts: a pony. A puppy. A playhouse in the sky. But for her twelfth birthday, Jill Coppock—the now-adult designer behind Atlanta-based children's clothing line
Jilly Atlanta
—had a different kind of dream-present in mind. Her one wish? To sew an entire outfit from start to finish, all by herself. "My favorite thing was to sew," recalls Jill, who, with her parents' blessing, stitched a pair of shorts and a matching shirt to celebrate. "It was this little simple outfit, but it was so much fun." Jill's passion for sewing stuck with her, and at 17, she sewed an ensemble for her first date with Patrick, the man would would go on to become her husband. "It was a double date with my sister and his brother, and I made a denim skirt and a white blouse with a collar on it," says Jill, laughing. "I remember him pointing it out and saying, 'Oh my god, you did not make that!'" Years later, when the couple's first son was born, Jill seamlessly transitioned into sewing children's clothes for their growing family. Four boys later, their first daughter, Naomi, arrived. The summer Naomi turned two, Jill set out to design and sew her an entire fall wardrobe. "My second daughter, Olive, was going to be born in November," explains Jill. "I wanted to have a whole closet of clothing for Naomi in place so I didn't have to worry about what she was going to wear during the first few months of Olive's life." When Jill's mother-in-law saw the finished wardrobe, she couldn't bite her tongue. "She just went crazy," says Jill. "She was like, 'You've got to sell this stuff!' And the more I thought about it, I was like: Why not?"
Read on to discover Jill's old-school source of inspiration and the motto that steers her designs—then shop the Jilly Atlanta collection.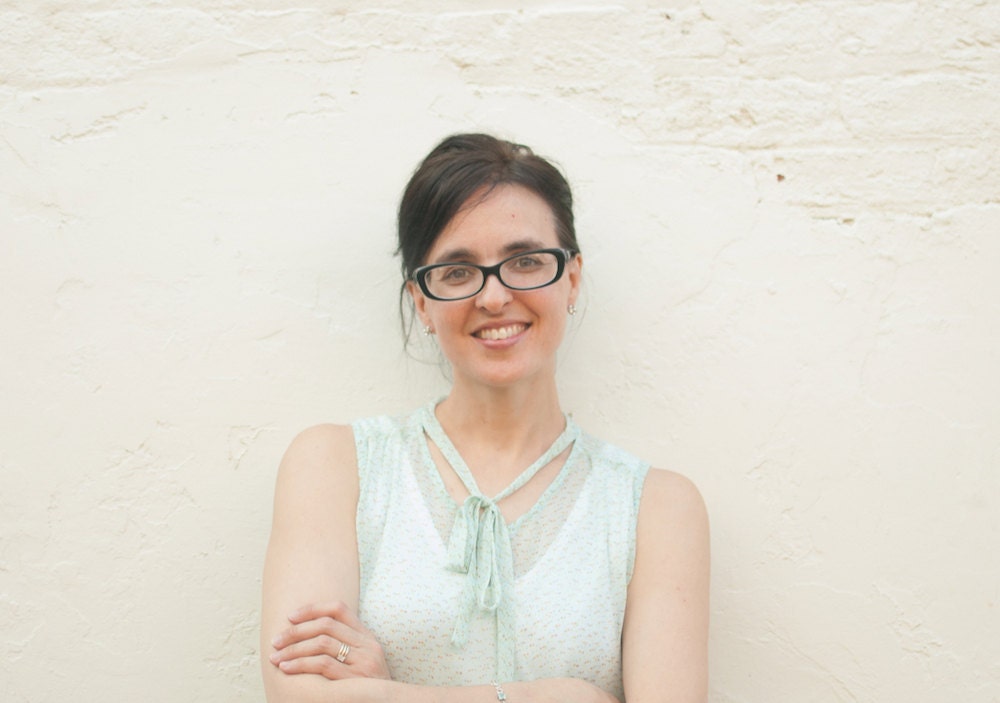 It sounds like you've been sewing your whole life! How did you first learn?
It all started with wanting to see what my mom was doing. When I was growing up, she sewed all my clothes—I never had store-bought clothing. We didn't have a lot of money, so anything that could be made with fabric, she sewed. I'd sit in back of her sewing machine and take out pins as she worked. She said she really never ever taught me; I learned from osmosis. But she taught me, and I loved sitting with her and sewing alongside her.
The ready-to-wear items were first. But my garments are pretty expensive, and so I started thinking to myself: Okay, what about someone who really wants the same style, but doesn't want to spend $50 to $80 dollars on a single piece? I wanted to show them how to make that same piece themselves. I'll even show them where I got the fabric. They can totally recreate what I'm selling—I want that for them.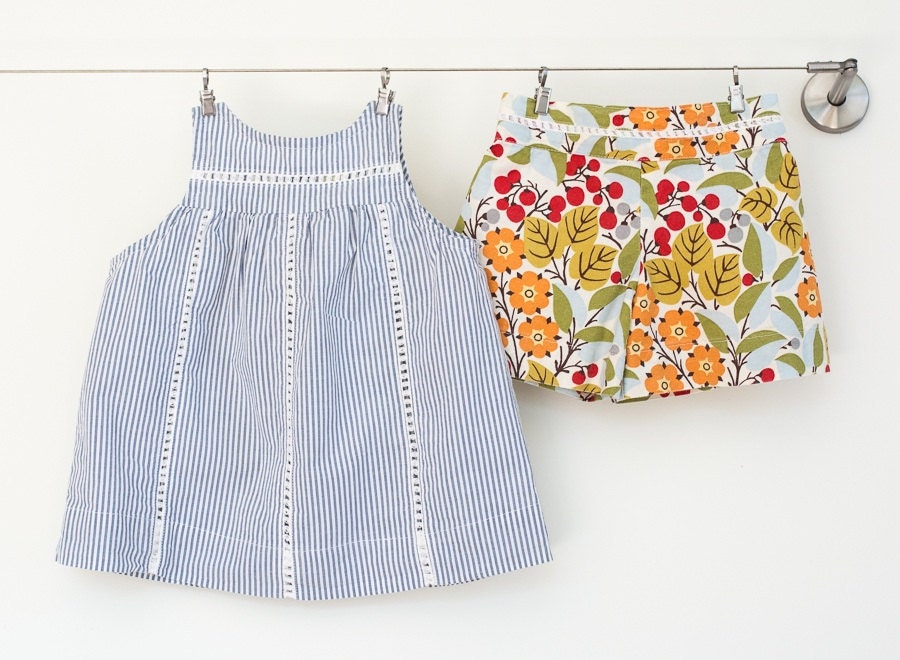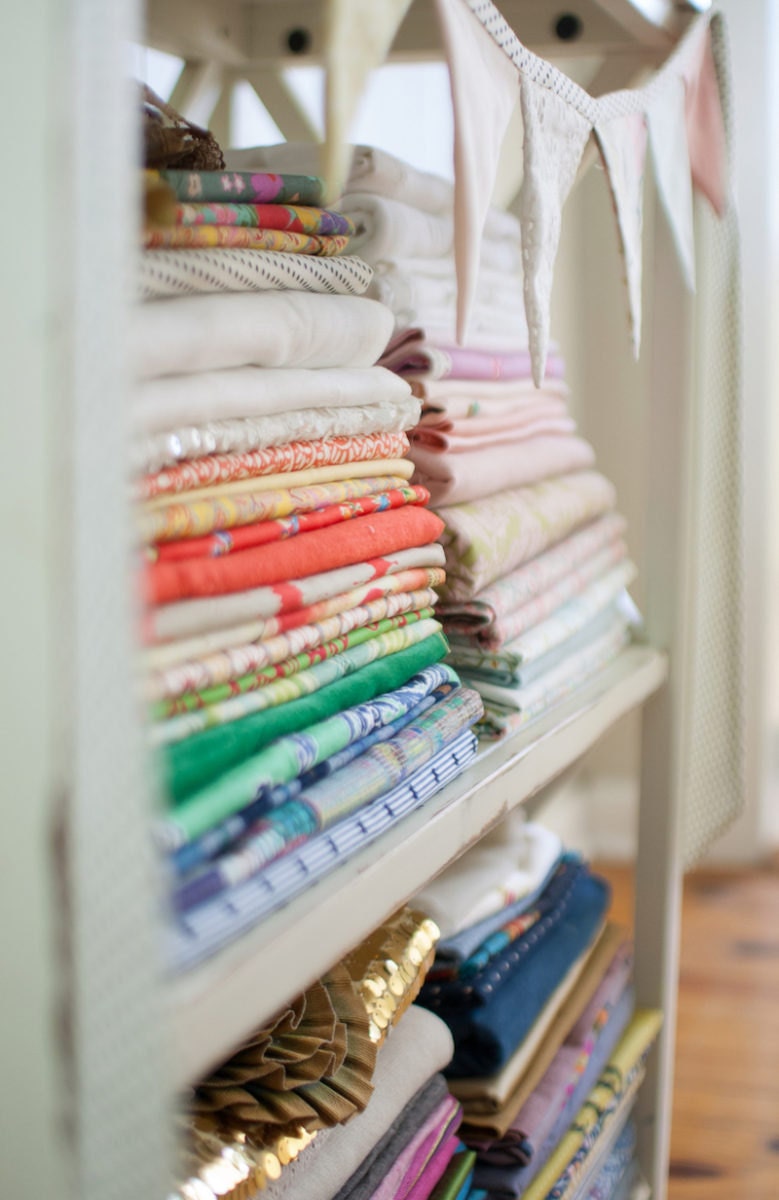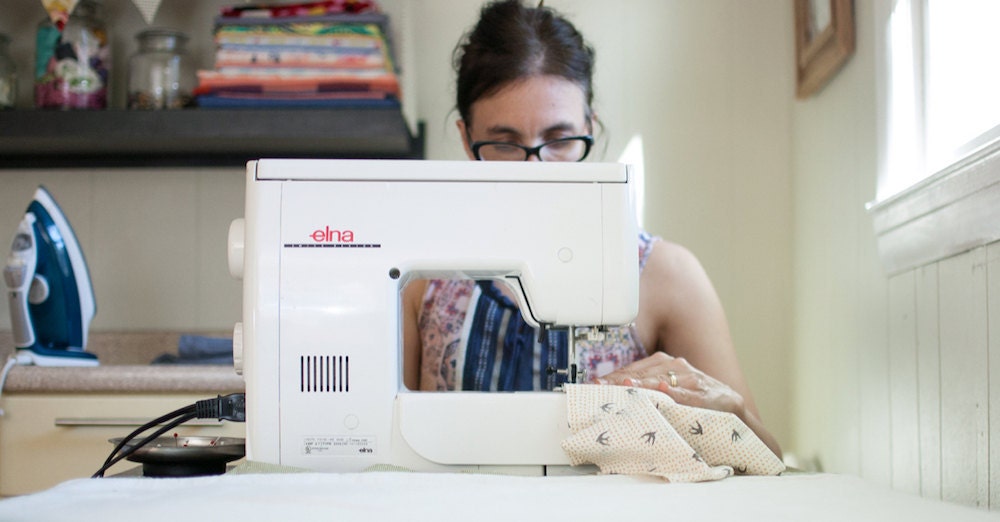 Was there a big learning curve when it came to drafting patterns?
Because of all my experience reading paper patterns and following the steps, and just knowing how to construct a garment, drafting patterns was an easy flow. I'd gotten to the point where I wouldn't even read a pattern any longer; I would just cut out the pattern pieces and then construct it. I didn't need to read the instructions. So writing up my
own patterns
came naturally to me. And my husband helped with all the graphic work. We're a team—I could not do it without his help.
What role does your husband play in the business today?
I imagine and draw, my husband does the graphic design. I'll sketch something out on paper, and he will transform it into a pattern in Adobe Illustrator and run with it. What's really neat about working with my husband is that we truly dream, think, and plan together. His ideas are amazing! He also has a PhD in computational chemistry, so he knows math—with patterns, you really need to know grading. So, I can say: Okay, this needs to be graded according to the length from a child's waist to their knees, and he knows exactly how to do that. It's fun working together.
Where do you look for inspiration?
So much of my inspiration comes from old movies. The style they used to have is just incredible. Audrey Hepburn—who can say she's not an inspiration? I love her clothing. And Grace Kelly. I also love all the Cary Grant movies. In general, I'm really drawn to '60s style—I like to add little touches of it to
my pieces
. Like a collar, or maybe a deep hem, which is very
vintage
.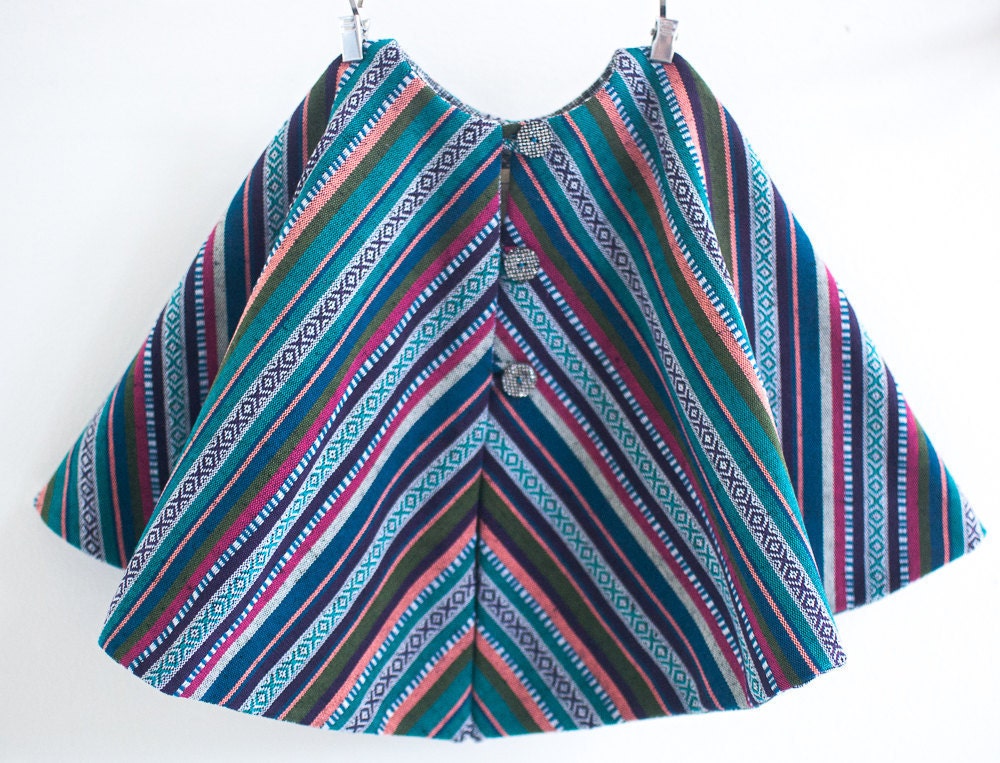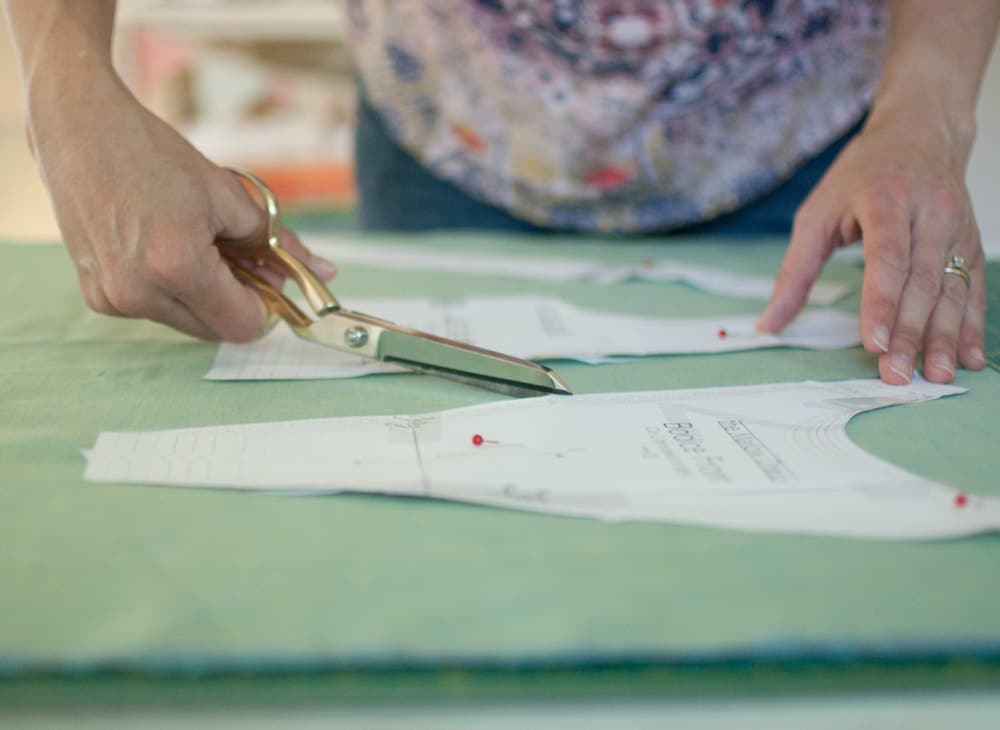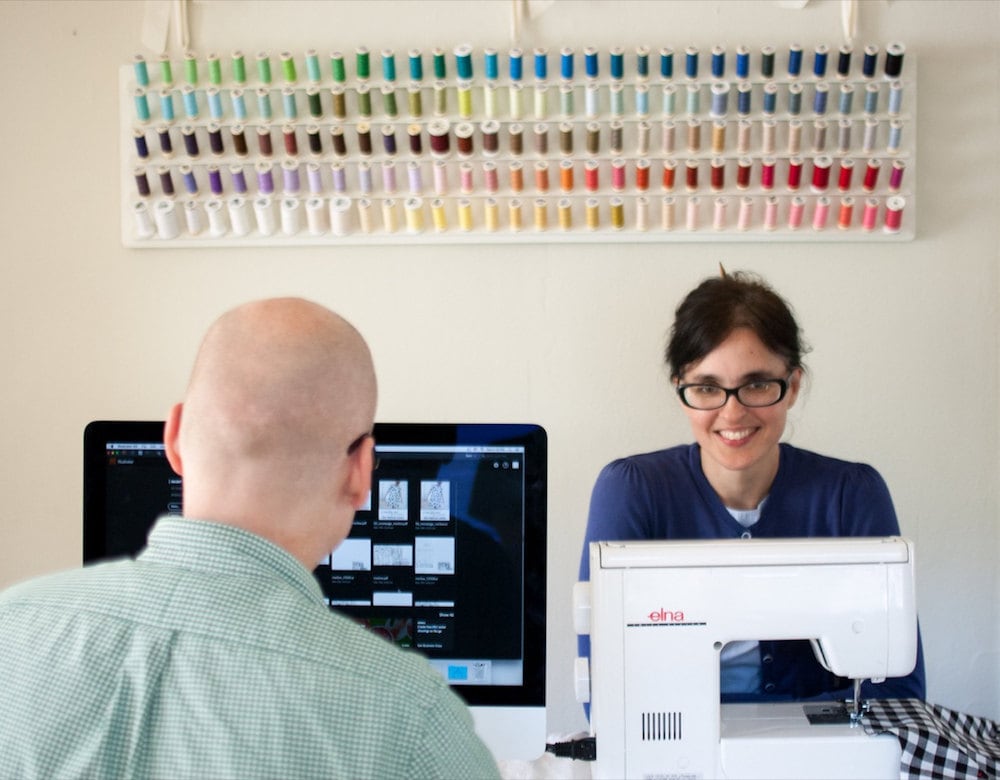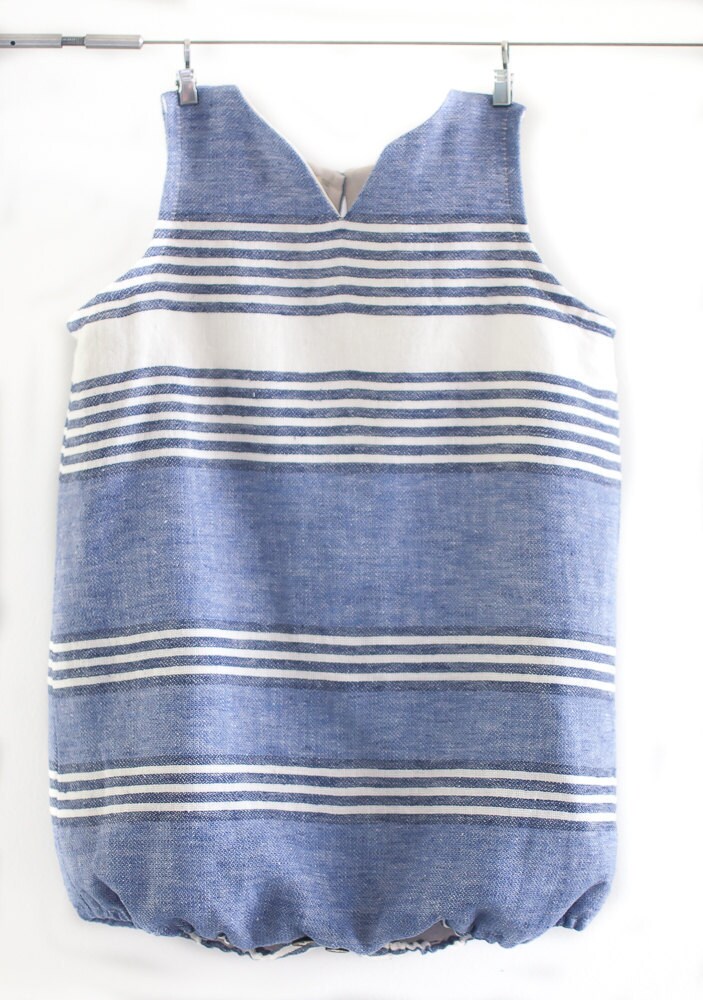 You say your clothes are designed with "the past in heart, the present in hand, and the future in mind." What do you mean by that?
I say "past in heart" because the inspiration behind my aesthetic is definitely older—I want my pieces to be timeless. But I want the "present in hand," because I want kids to be able to wear my clothing today and play in it in the modern world. And then the "future in mind" because I want kids wearing my clothes to look ahead and say, "This is what I want to wear, and this is who I want to be." I think we tell our children who they are by what they
wear
.
Tell me about your studio.
My workspace is really, really small—it's in my dining room. There's a bar in the dining room, and I'll store my sewing machine underneath there when I'm not working, but I sew a lot. It's pretty much out all the time, but when guests come over, I hide it.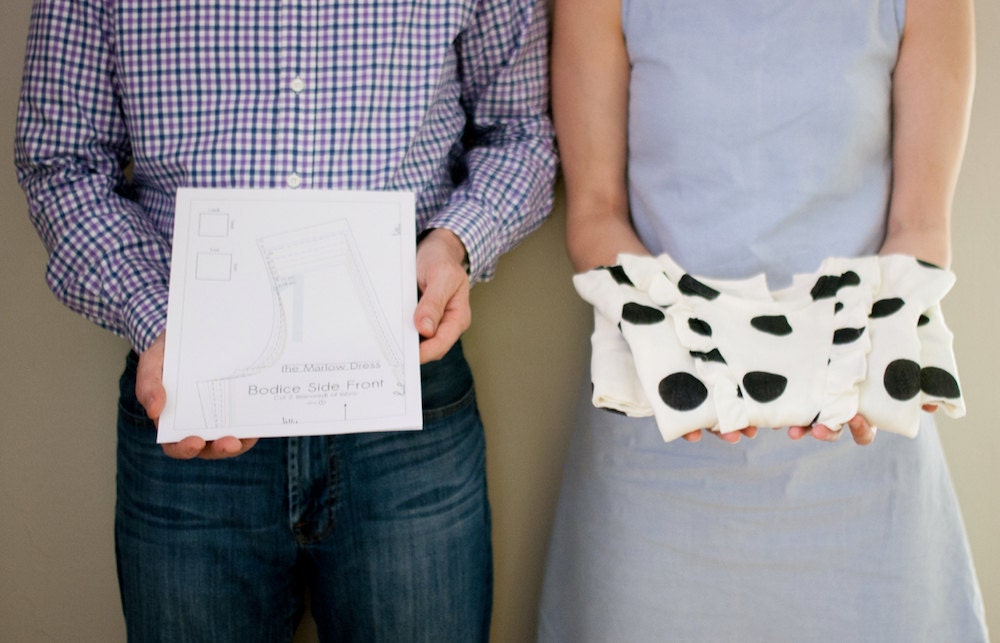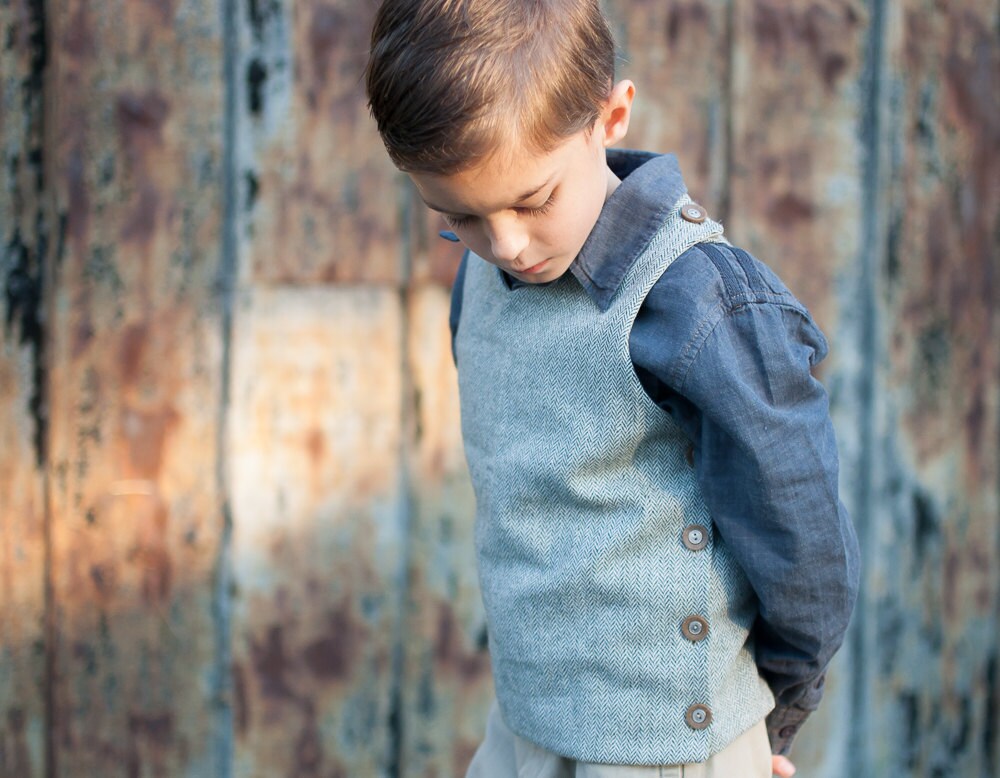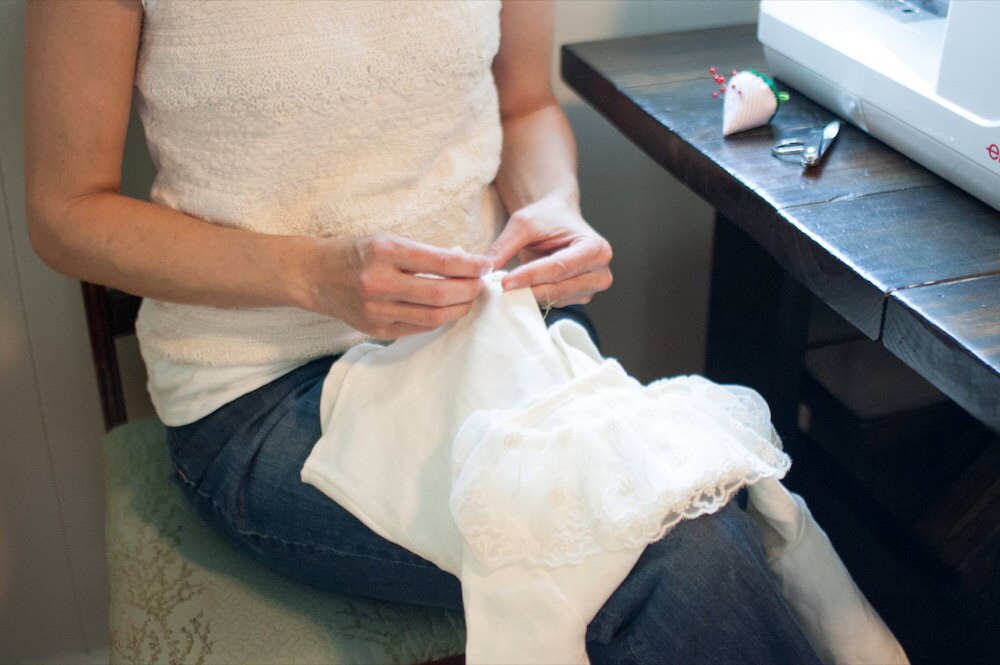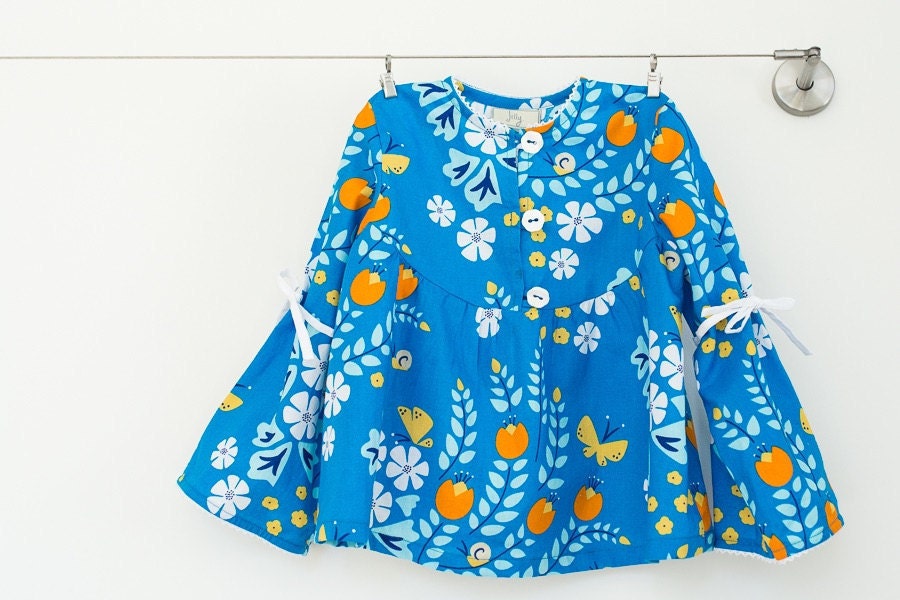 What's it like working from home?
Working from home would be my first choice. I love it. I homeschool, and I feel like working from home makes it possible. I love sewing, I breathe sewing, but I
really
love my children. I don't want these years to pass without me seeing them. And I love it that I sew in the dining room, because it's the central room in our house. My children are walking to and from and through the dining room countless times a day. And I'm right there with them.
What does the future hold for Jilly Atlanta?
I hope to continue to do what I'm doing. I love it so much. In fact, my husband and I were going to Starbucks this morning, and we were just in the car by ourselves and I said, "Patrick, I can't wait to start another pattern." The patterns really spur my creativity. You give me a paper and pen, and I'm gone.
Follow Jilly Atlanta on Instagram and Facebook.
Photographs by Jilly Atlanta.