by Joël Penkman
Discover the process behind Joël Penkman's incredible paintings.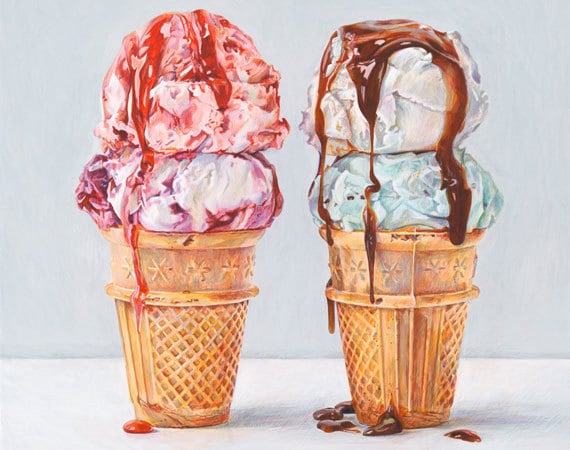 My name is
Joël Penkman
, and I'm a New Zealand-British artist. I paint semi-photorealistic, contemporary still lifes and a whole lot of food. I live in a village outside of Liverpool, England, where I share a home studio with my husband James and our cat, Molly.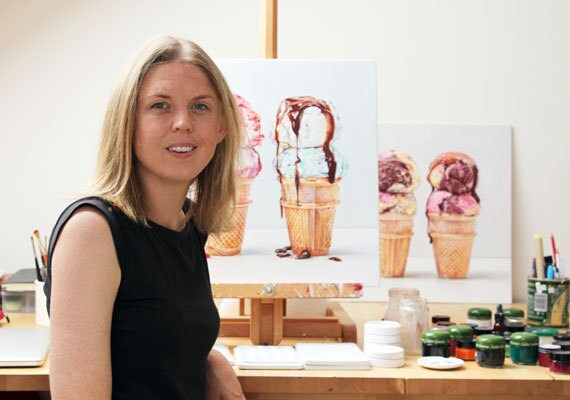 I've always been an artist. Growing up, I thought I would need to commercialize my work in order to earn a living, so I studied graphic design at
Canterbury University
in New Zealand. When I finished school, I moved to the UK and worked as a graphic designer for six years. During that time, I entered one of my paintings into a local art show and was offered an exhibition at a local gallery. I took a few months off work to get some paintings together, and after the show, I put my work online and sent it to some blogs. Thanks to the Internet, people from all over the world began inquiring about originals and prints. Now I'm a painter; I feel very lucky to be able to do this.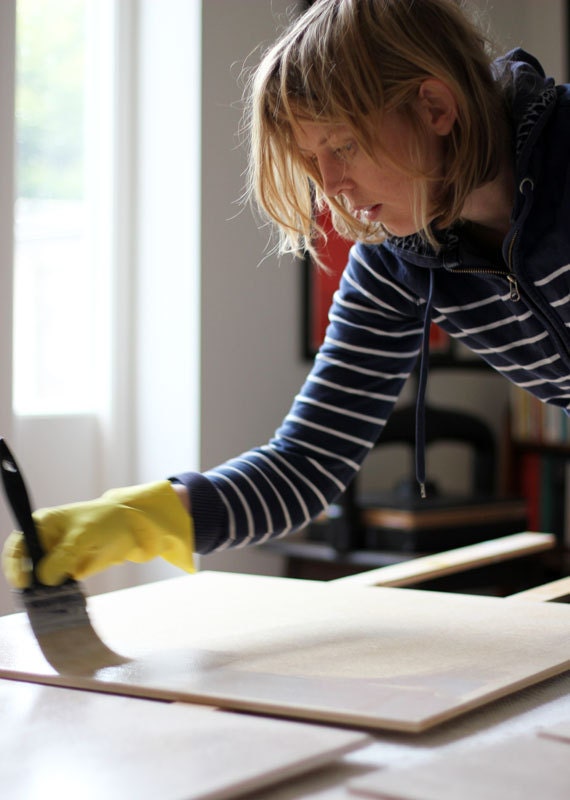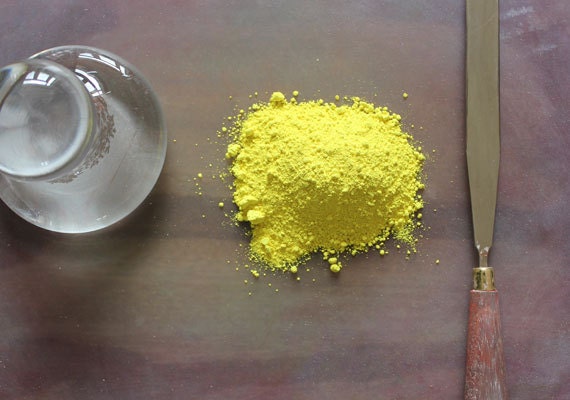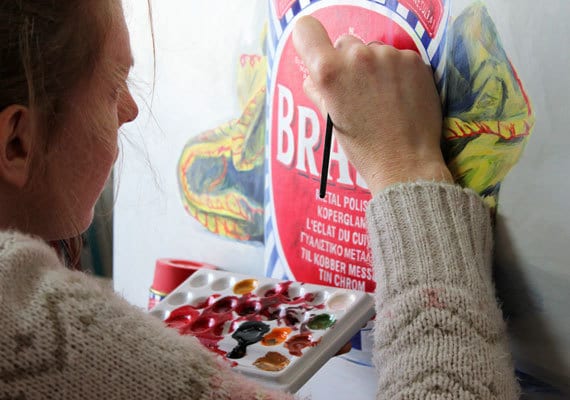 I paint mostly in egg tempera, which is a very old method that fell out of favor during the 15th century when oil paint was invented. I wanted to try it ever since I saw the paintings by New Zealander
Grahame Sydney
and American
Andrew Wyeth
, so I hunted around for books on the technique and taught myself from them. Egg tempera has a beautiful satin finish with a luminous quality, but the process requires a lot of work: I grind all my paints from powdered pigments and store them as wet pastes until I'm ready to use them, then I take a little of the colored pigment paste and mix it with egg yolk and deionized water. You can't blend egg tempera like you can with acrylic or oil paint; you must wait for each area to dry before you paint over it, otherwise the brush lifts the previous layers of paint from the board. Egg tempera also requires a rigid and absorbent surface, so I use
traditional gesso
, which I also prepare by hand.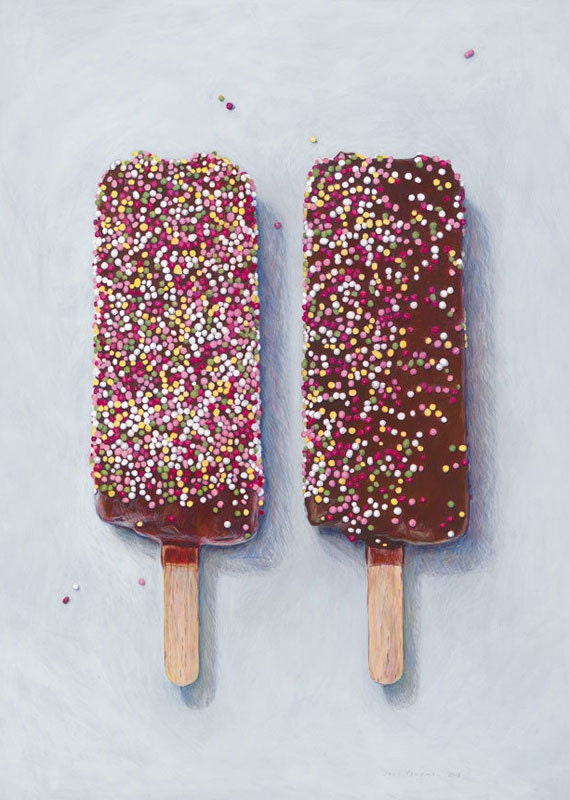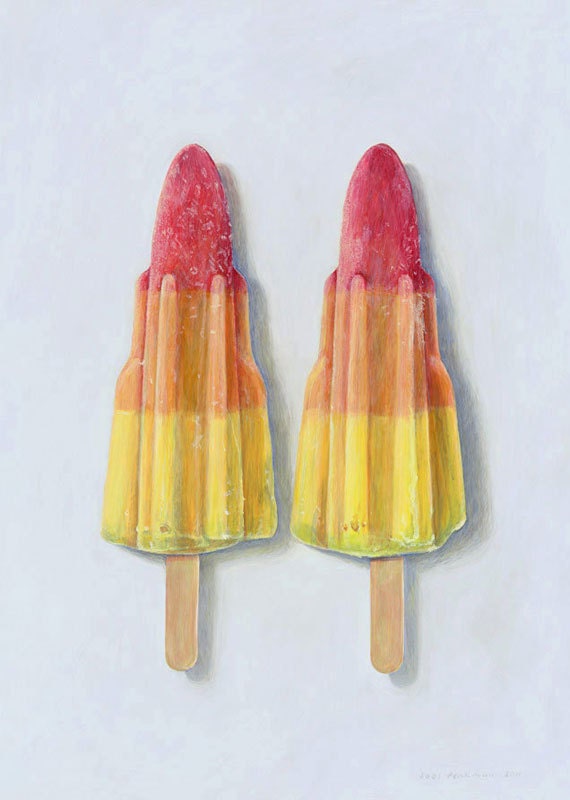 Although I don't exclusively paint food, I like the familiarity of food as a subject. Food is a fun, playful subject that makes people smile. It's something everyone can relate to: it can hold memories, tell stories, explore national and local identity – and make us hungry! I understand that an original painting is an investment that not everyone can make, so I also produce giclée prints of my paintings. To get the best possible image, I scan my original paintings and use a heavy matte paper for the prints, which gives a very similar finish to the painted originals.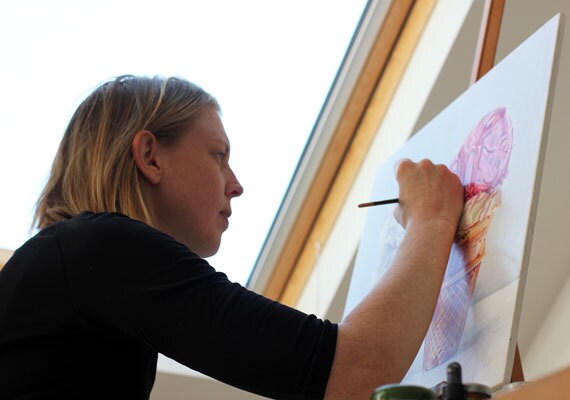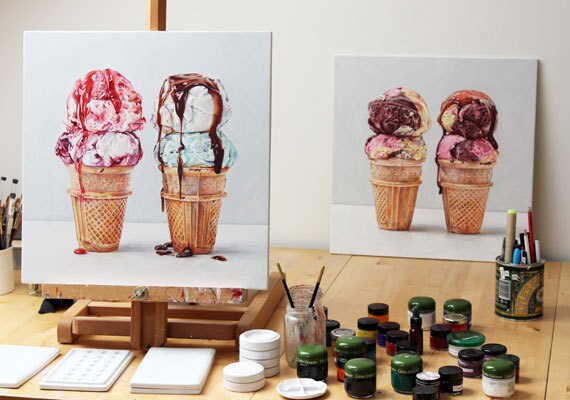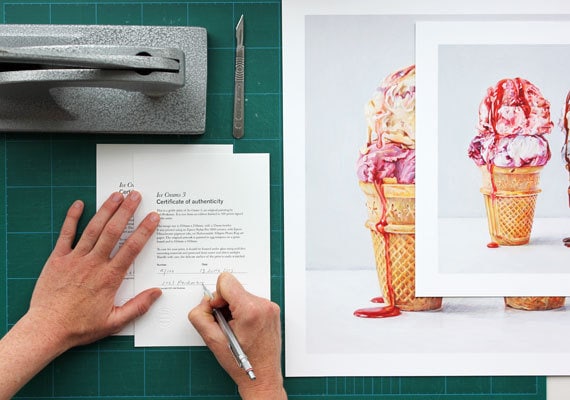 When I began selling online, I wanted to make it easy for customers all over the world to buy my work. I chose to sell on Etsy because it allowed me to set up an online shop without substantial investment or regular monthly payments. Now I get a lot of shop traffic and sales directly from Etsy, so it has worked out much better than I'd hoped. Next up, I've just invested in an etching press. I'm exciting to start using it, and I hope to bring the results to my Etsy shop soon.
Follow Joël Penkman on Facebook and Twitter.
All photographs by Joël Penkman and James Quail.