by Andie Cusick
The ultimate globetrotter accessories, from the ultimate globetrotting designer.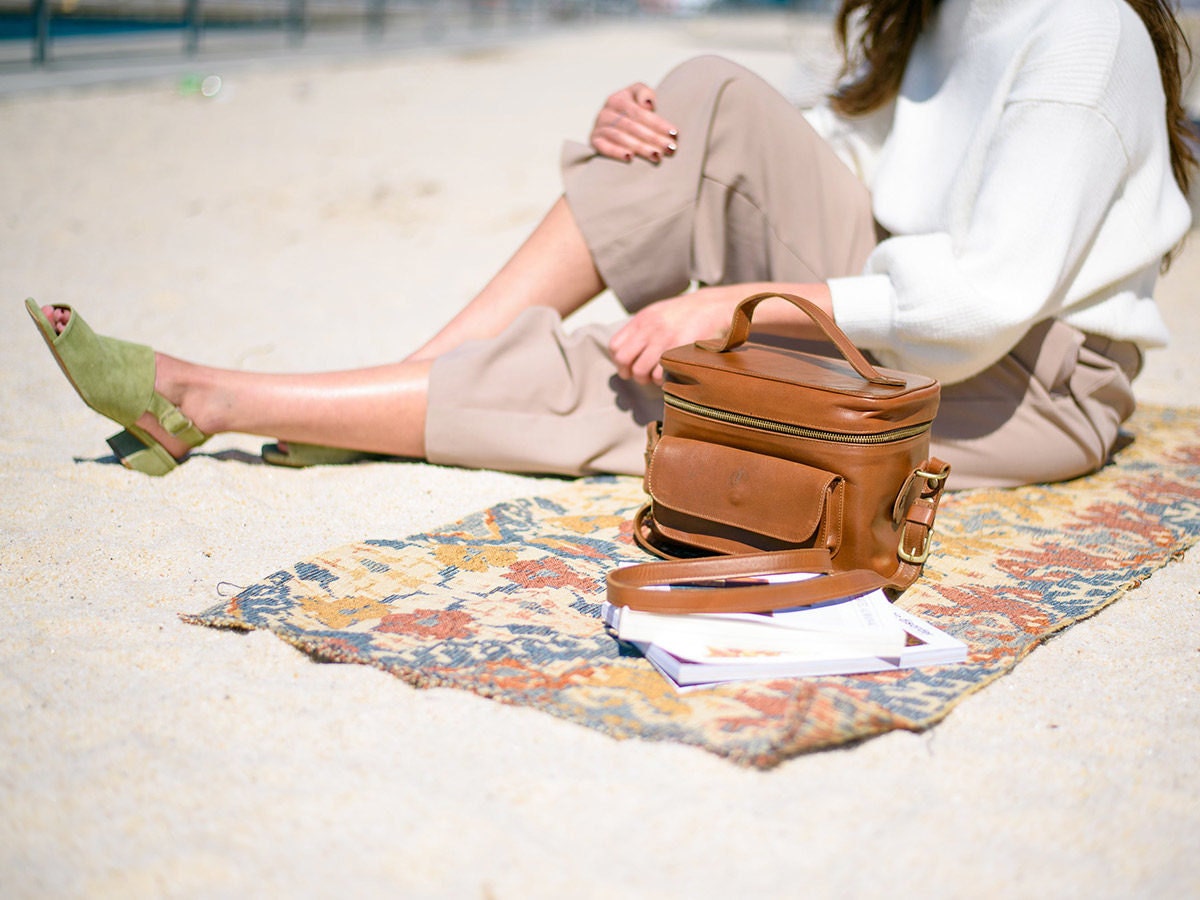 There's a fortuitous kind of feedback loop between Toronto-based leather accessories designer and freelance photographer Jacqueline Flaggiello's passions and creative process. "My design work for
Jolie Laide
and my photography are like a chicken-and-egg situation: I want to create products so that I can photograph them," Jacqueline says. "Each inspires the other, which keeps me motivated and sustains my creative flow."
Shop the Jolie Laide collection
A similar symbiosis exists between Jacqueline's insatiable wanderlust and her appreciation for local artisanal traditions around the globe, along with the distinctive, place-specific goods she discovers along the way. Every stamp of her passport represents another opportunity to fall in love with a family-run workshop, explore a new design motif, or source a one-of-a-kind textile to adorn her line of sturdy yet stylish camera straps and elegant, made-to-last camera bags.
Read on to discover Jacqueline's design philosophy and knack for sourcing, then shop the Jolie Laide collection.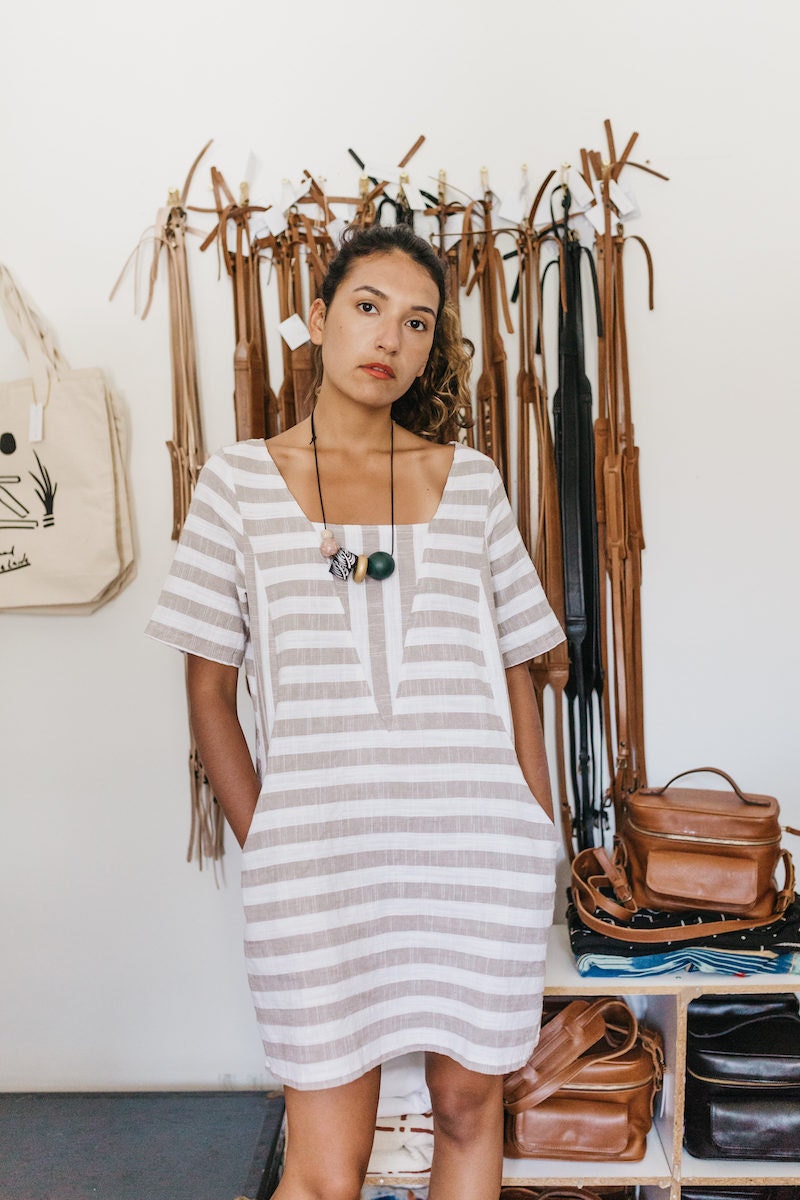 When did you craft your first camera accessory, and what inspired you to do so?
I've always been an avid photographer, and about five years ago, while I was in Paris doing a year-long post-grad business management program, I had a bad habit of skipping class to roam around and photograph the city instead. I'd go all over, shooting people and places where everyone looked so chic. I decided I wanted a cute camera strap to wear on my outings, but couldn't find any I liked, so I made one myself.
How did you decide to start selling the straps?
When I made my first camera strap, people were always asking me where I got it; I thought it was so strange that there weren't more options to buy, since everyone I met seemed to have a camera, along with a need to carry it safely. And since I love everything from photography and writing to designing and collaborating, it really appealed to me that I could do all of that with this one venture. But I also felt that there was no point in creating a product or having a brand just for financial motivation, if I wasn't trying to prove that it could be done differently. At the time, we were at the peak of fast fashion, and I really wanted to support artisans while creating my own
travel accessories brand
, using the highest quality materials I could find. I'd lived in Italy for a long time prior to Paris, as well as in Ecuador, and fell in love with Italian leathers and all kinds of textiles—the work that goes into them, the intricacy, and the colors.
How did you approach production?
At first, I produced here in Canada, making all the
camera straps
myself, which was really difficult. Then I had a small production team in Canada for about six months, but that wasn't really working for me either. So for six months after that, I stopped production entirely and focused on researching leather specialists. I got to know some makers in León, Mexico, which is a central artisan hub known predominantly for their leather shoes, and now I work closely with two families there who have a beautiful outdoor-indoor workspace. We're in constant contact and I visit the site several times a year to work alongside them.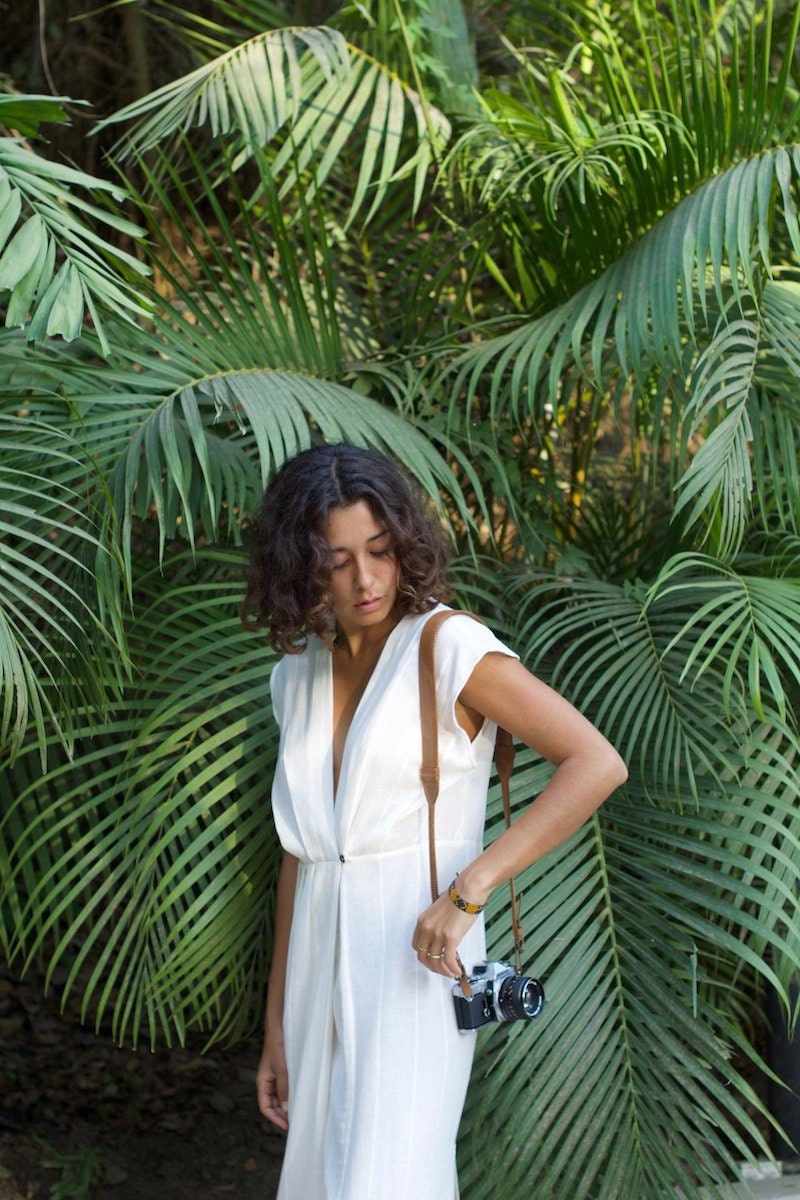 >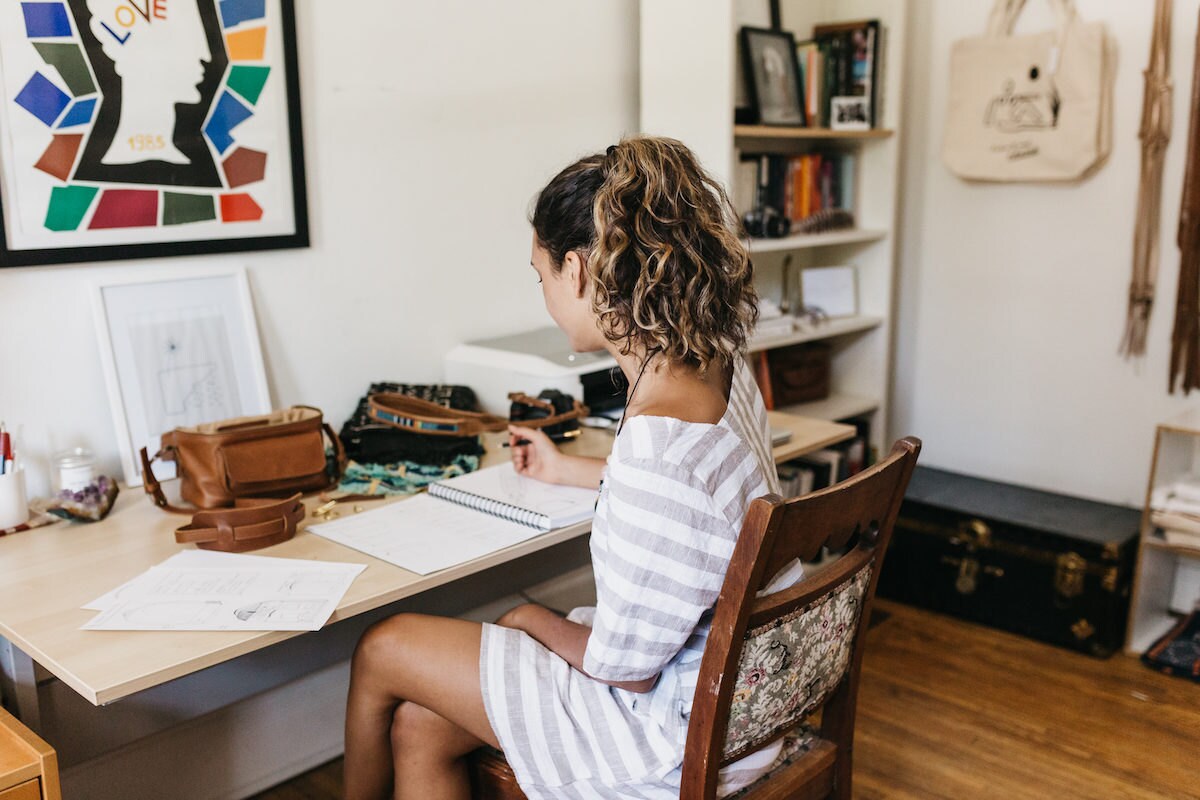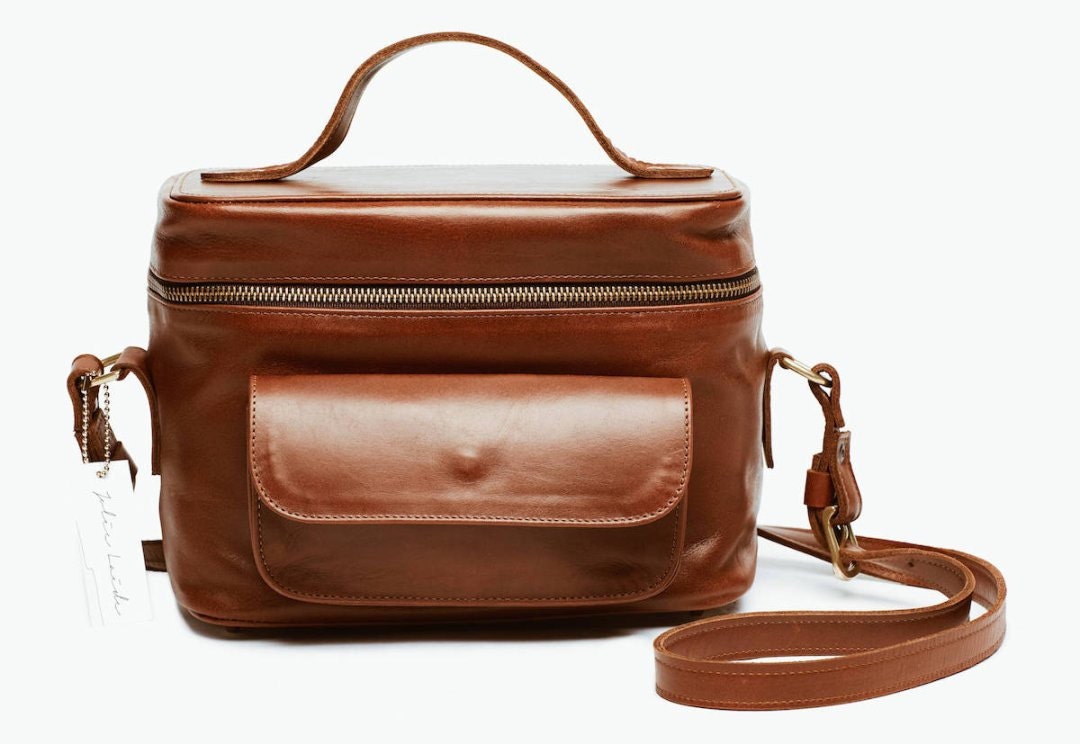 >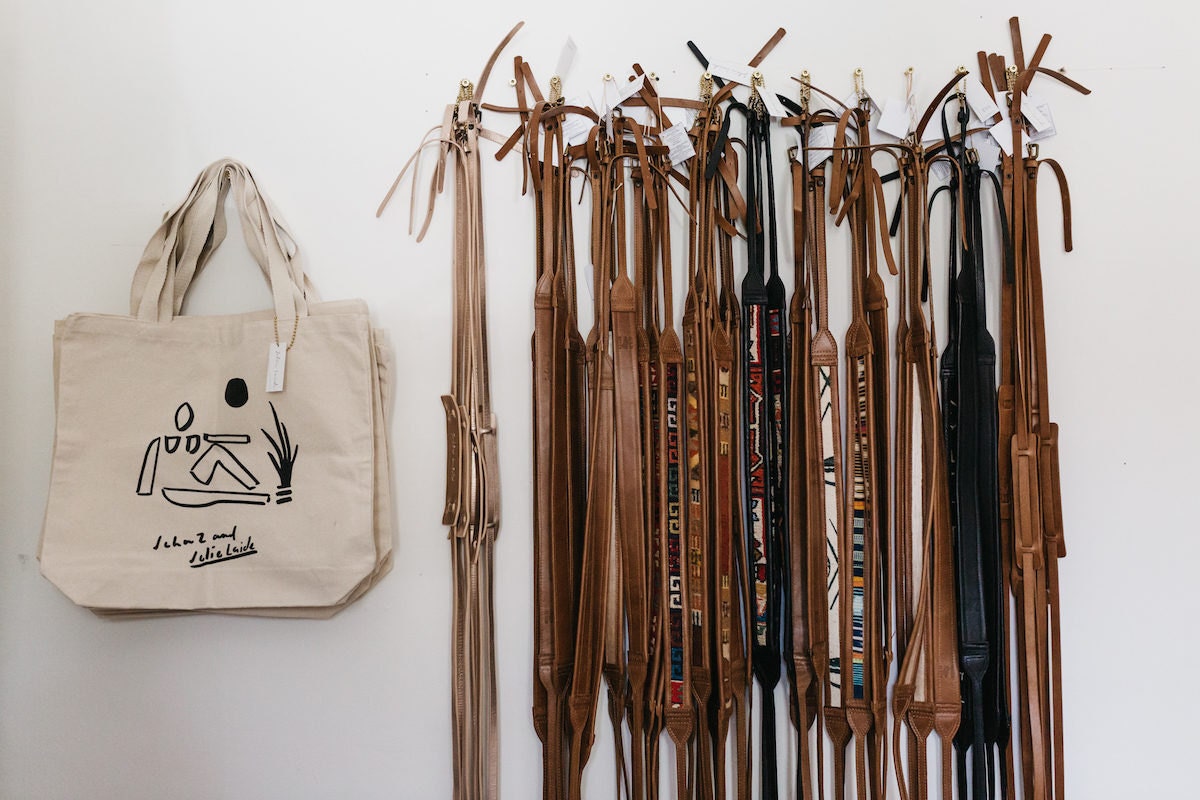 What's your design process like?
I have a studio at home where I do all of my sketching. I'm a really big fan of the 1970s, and a lot of my designs were inspired by my grandfather's camera bag. The process for developing new products can be a really long one: I have to think about every little detail, from the padding and lining to the brass hardware, brass finishing, and of course, the quality of the leather. Every aspect of the process has its own challenges—my
camera bag
took about two years to get right.
Will you tell us more about your materials?
As I've learned more about textile sourcing and production, I realize it's the materials that actually inspire the objects. I use very high-quality leather, which is really rare now—I've found that a lot of brands don't use full-grain leather, which surprised me at first. Even if you have the simplest bag, just using a high-quality material makes it beautiful. I generally start with the leather, then the hardware, and my textiles are sourced on my travels around the world, from places that really inspire me. The Artemis was sourced in Turkey, and the
Sahara camera strap
was sourced in San Miguel de Allende, Mexico; it was a huge textile I had to lug home! But I do like to find those large textiles that I can use for at least six months, whenever possible.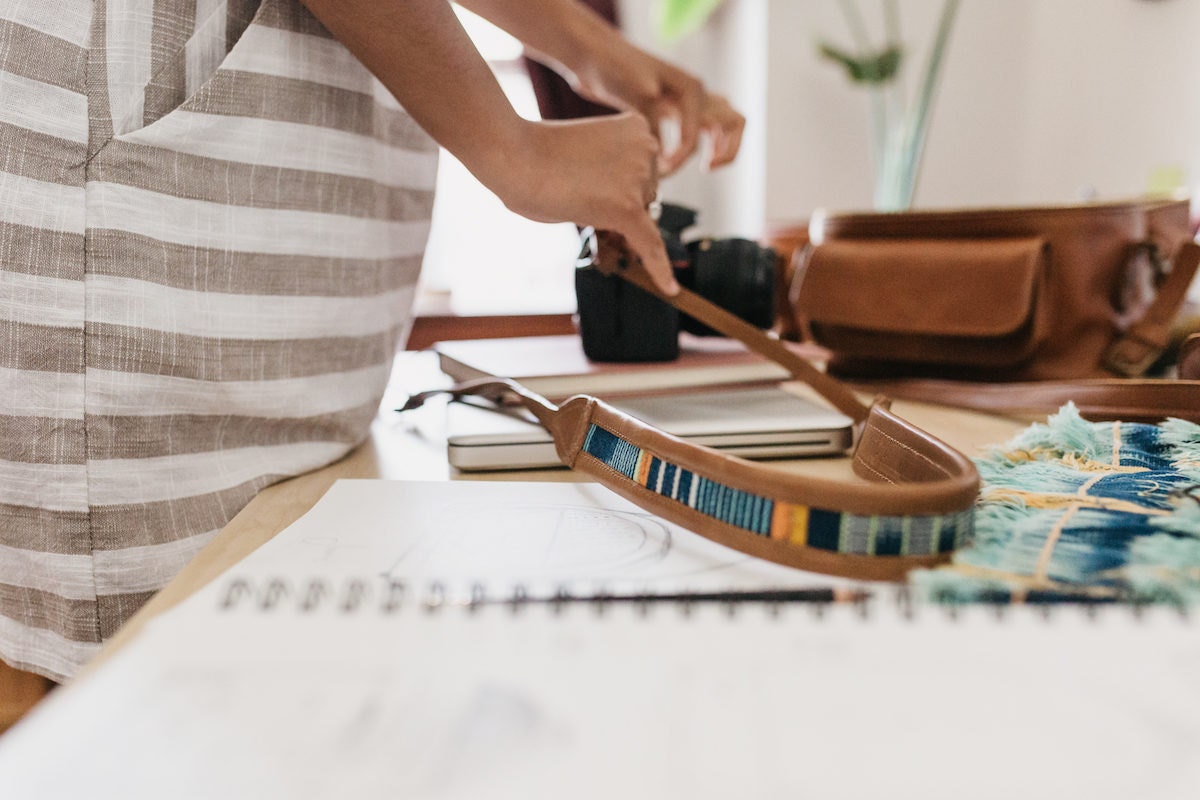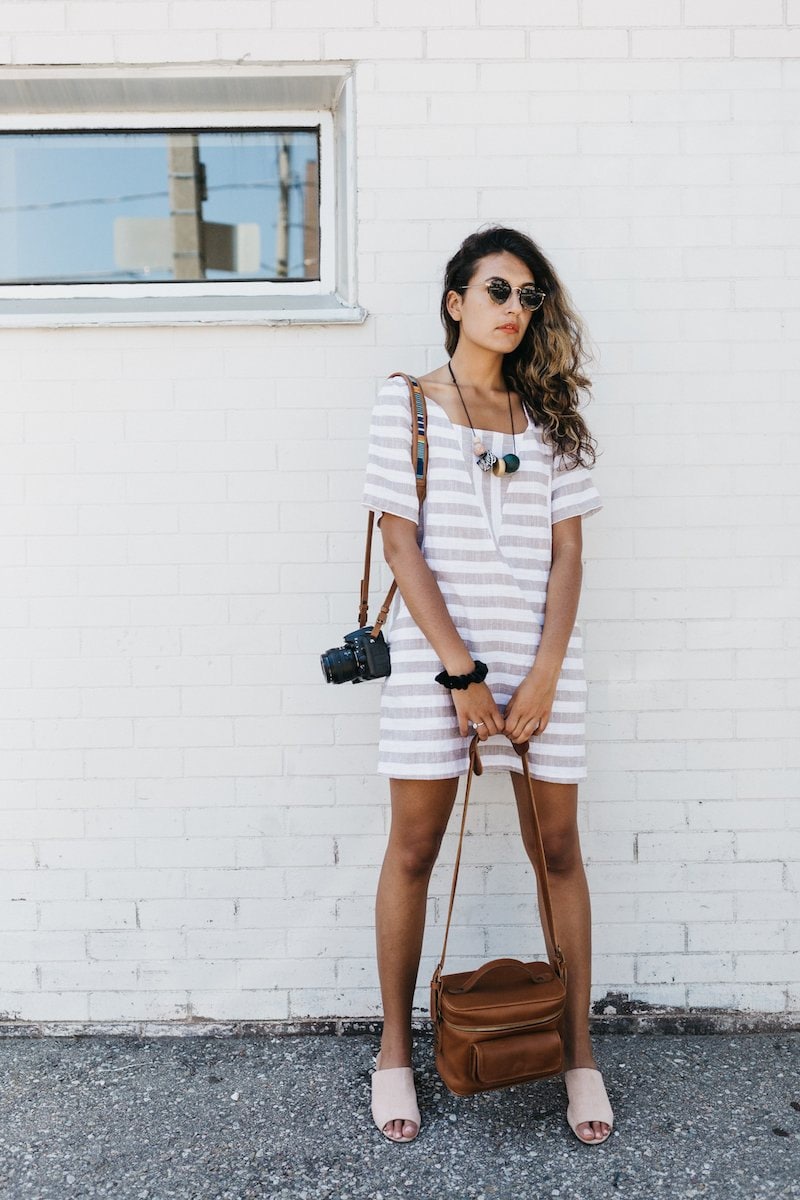 >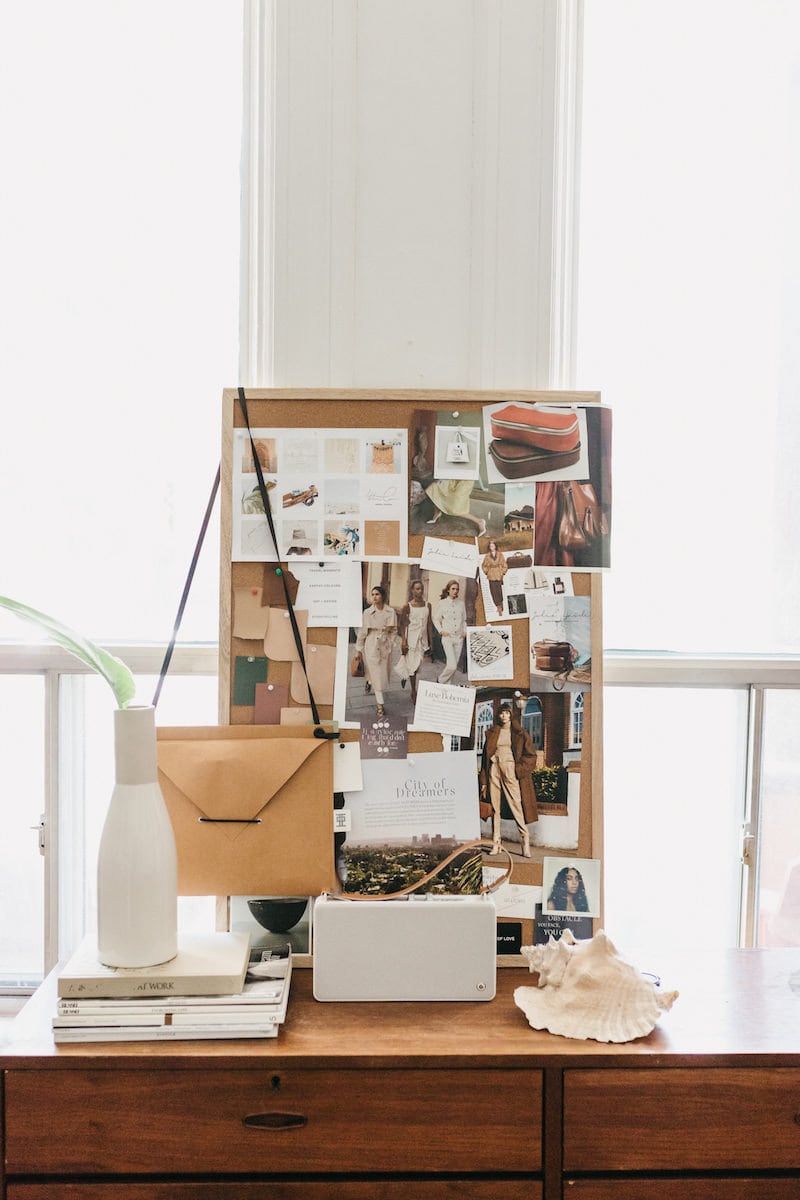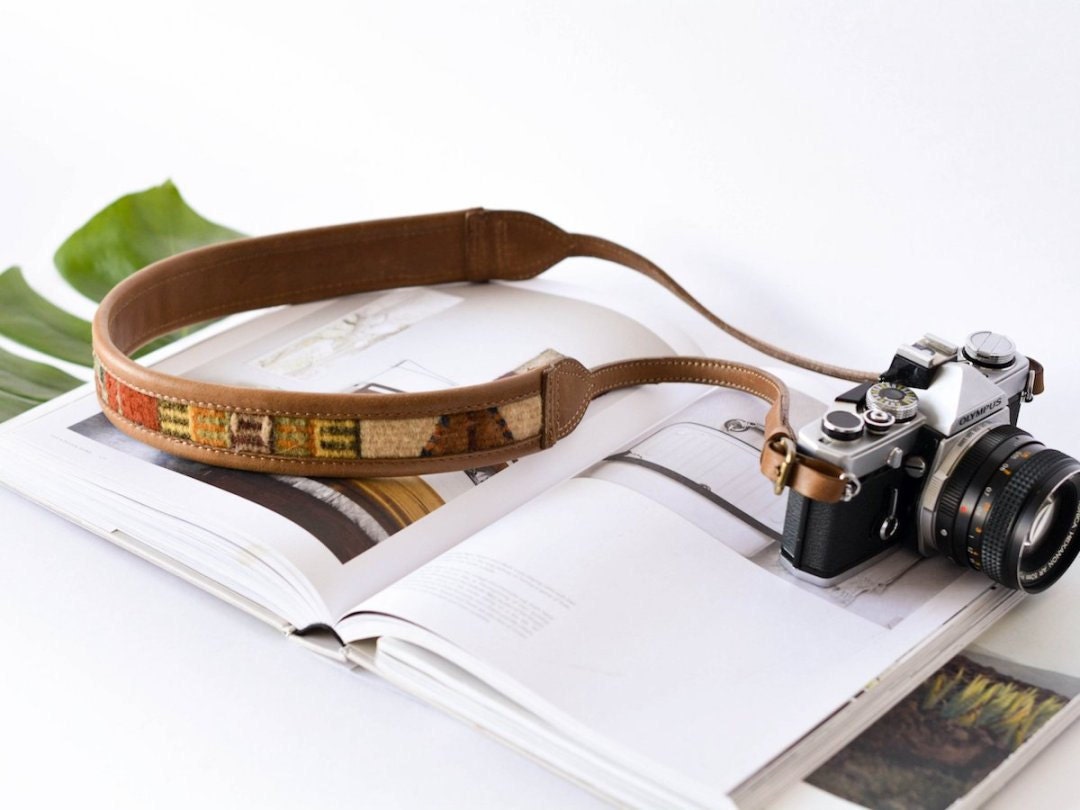 >
What's the most popular item in your shop?
Every piece I make that features textile work is one of a kind. What you're purchasing is completely unique, since each section is cut from a different part of the textile and I can't source that exact fabric again. So there's always a rotation of popularity with my products. I have
the classics
that I always produce, which consistently sell well. I think it's because they're so simple—there's never a logo or branding on them, and they're unisex. We can also customize the camera bags with initials, and personalize the camera straps with embossing. Right now I'm in the process of producing backpacks, mini backpacks, and a travel wallet. As much as I don't like to follow trends, I still try to be conscious of what people want, and I've noticed that backpacks are in demand right now. But mainly, I think about what kinds of pieces someone would have for 30 years. And if a backpack is something they would have for 30 years, what makes them want to keep it for so long?
What are some of the biggest challenges in your work?
I think my challenge is every small designer's challenge: that of comparing yourself to everyone else, and thinking your work needs to be a certain way when you see what's selling. Staying true to why I started, and how I started, and how I'm going to evolve is definitely difficult.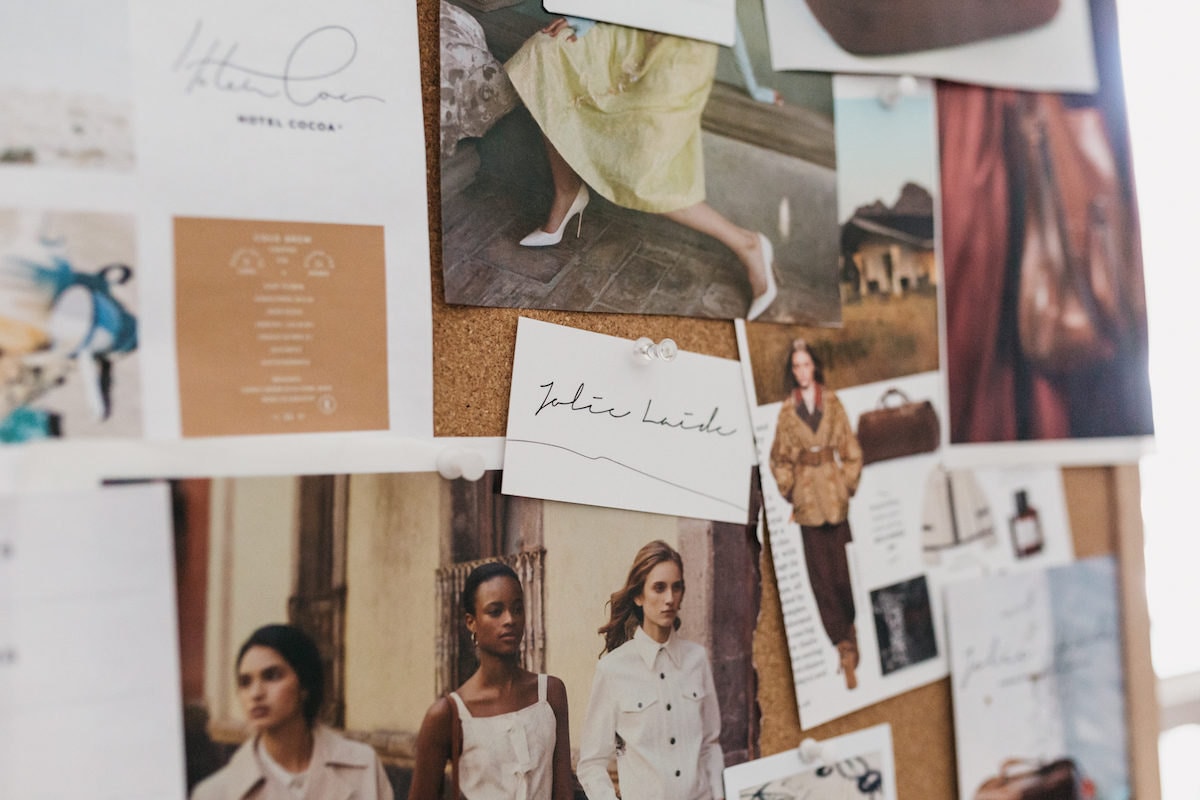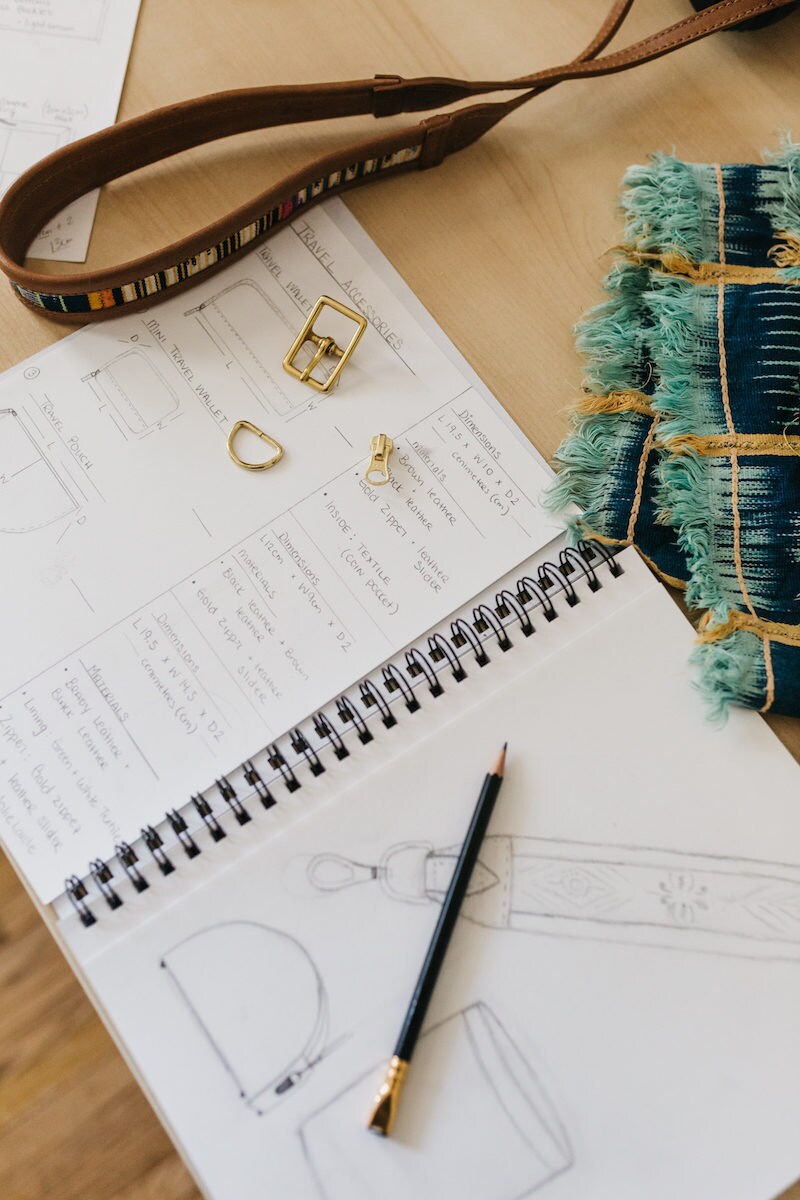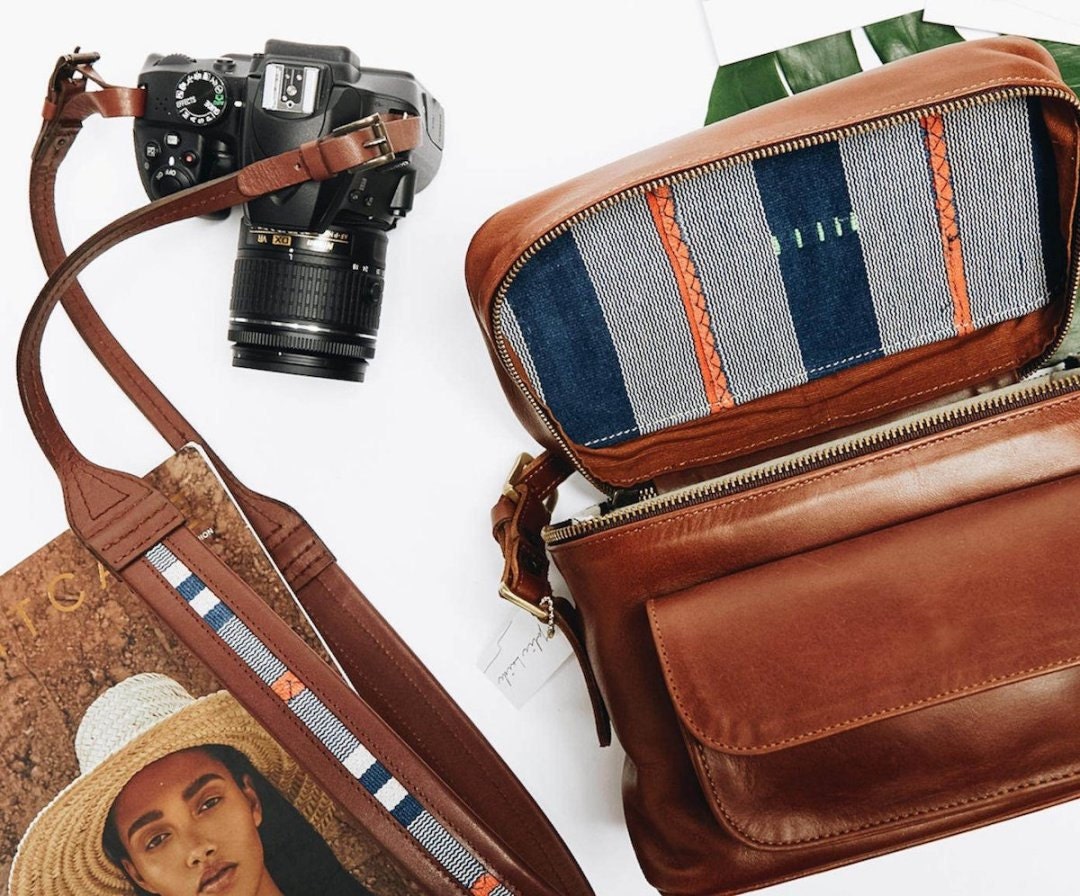 >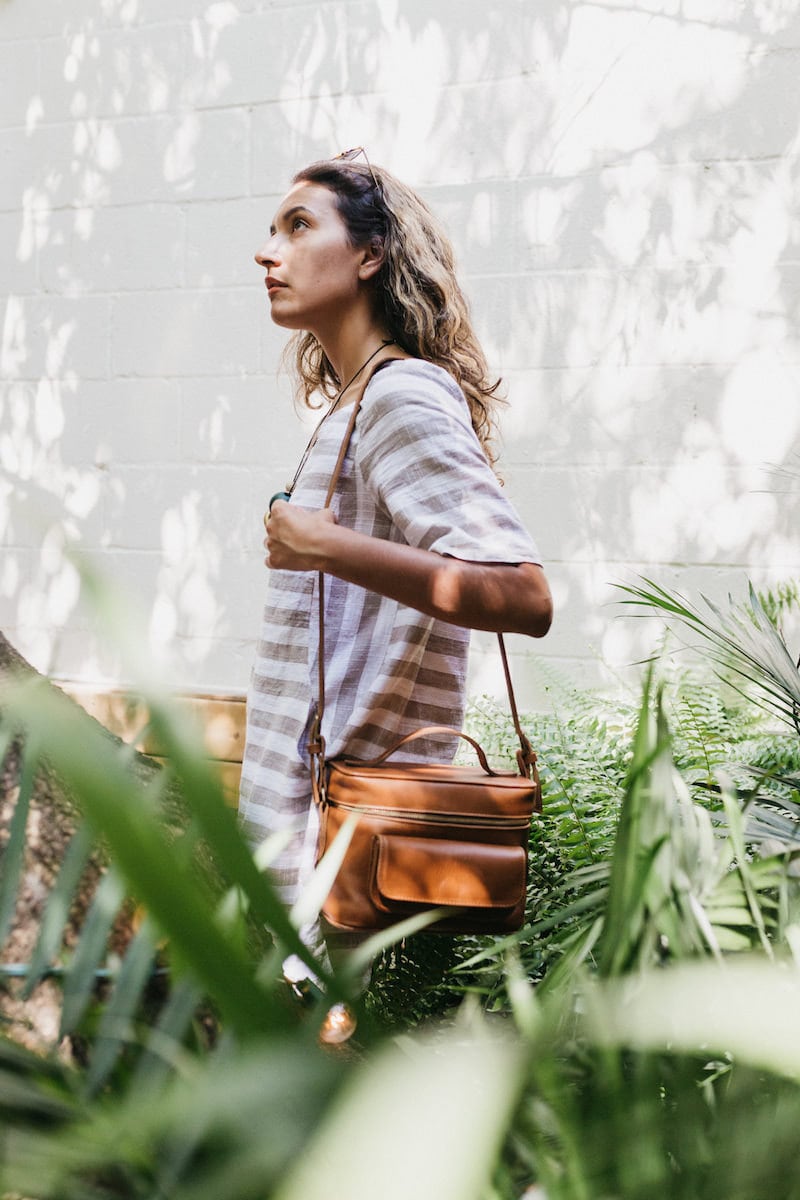 What do you find most rewarding about your work?
The most rewarding thing is seeing consumers who have been looking for so long for a product like mine and are so happy with the quality and the price point when they find
my shop
. It reinforces the fact that I'm doing something right, something people are looking for. That's really satisfying. I've received only 5-star reviews on Etsy in the past four years. If there's ever a problem, my customer always comes first.
So, what's the next destination on your travel wish list?
At the moment, I'm trying to figure out how to get to Hydra—I'm obsessed with the Greek Islands!
Follow Jolie Laide on Instagram.
Studio photographs by Vai Yu Law.