by Valerie Rains
This San Francisco artist and designer turned a drawing-a-day exercise into a series of books and a line of fine-art prints and patterned home goods.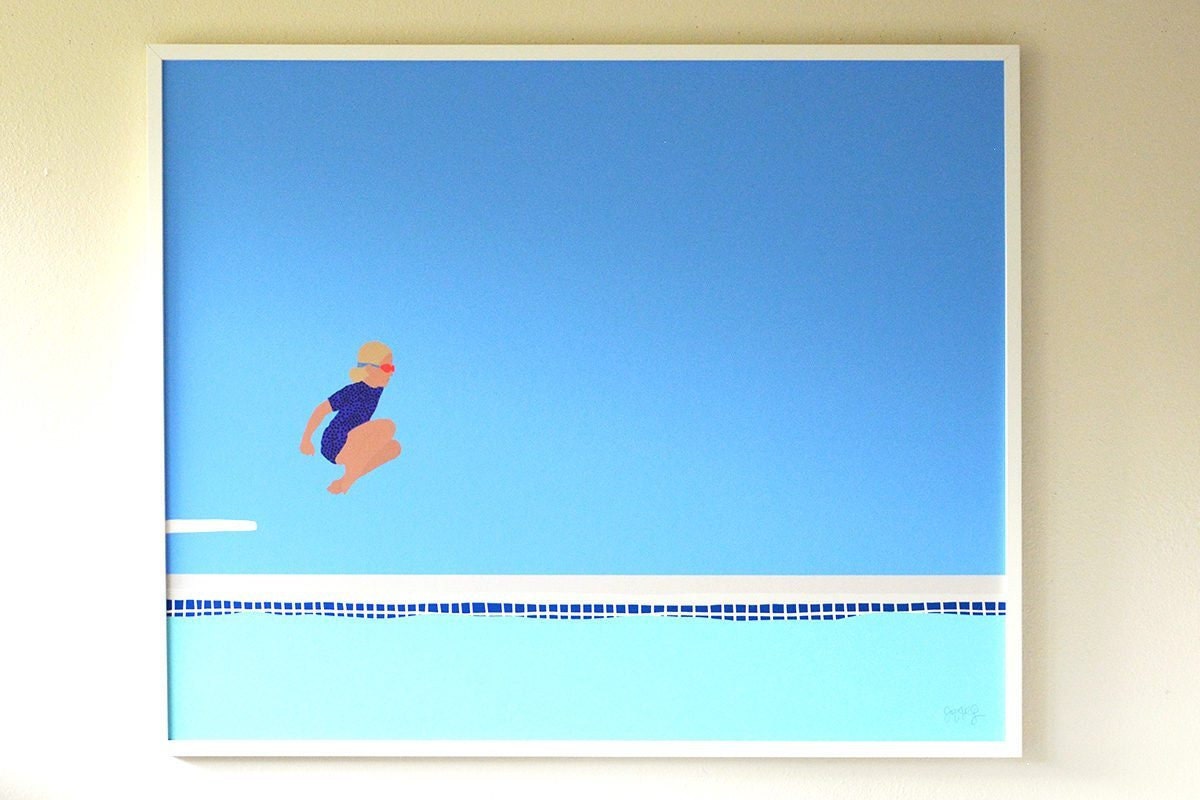 Two girls kneeling in the sand on a California beach. A container ship loaded with colorful cargo. Neighborhood families playing in a community pool. Stripping down specific everyday scenes like these to their most basic elements — yet retaining all the vibrancy and immediacy of a still-sloshing cannonball splash — gives San Francisco illustrator, artist and designer
Jorey Hurley'
s work its unique universality. Not that she planned it that way. "It's not a conscious decision from a stylistic point," Jorey explains. "I think it's a bit of a happy accident that my style does really pare things down, and that does happen to be my aesthetic." It's an aesthetic that works just as well on Jorey's signed, archival-quality fine-art
prints
as on her new line of patterned throw pillows and the three children's books she's produced for Simon and Schuster — and the images she works with are striking a chord with buyers worldwide. "I love it when people buy a piece because it resonates with something specific in their life. Maybe they live in a totally different country, or they'll write and be like, 'Oh, my God, I love this print — except can you make the dog black?' And I'm like, 'Oh, yep. That's a piece of cake.' It makes me happy to hear that something resonates with people in that way," she says.
See inside the artist's studio and learn more about her daily inspirations below.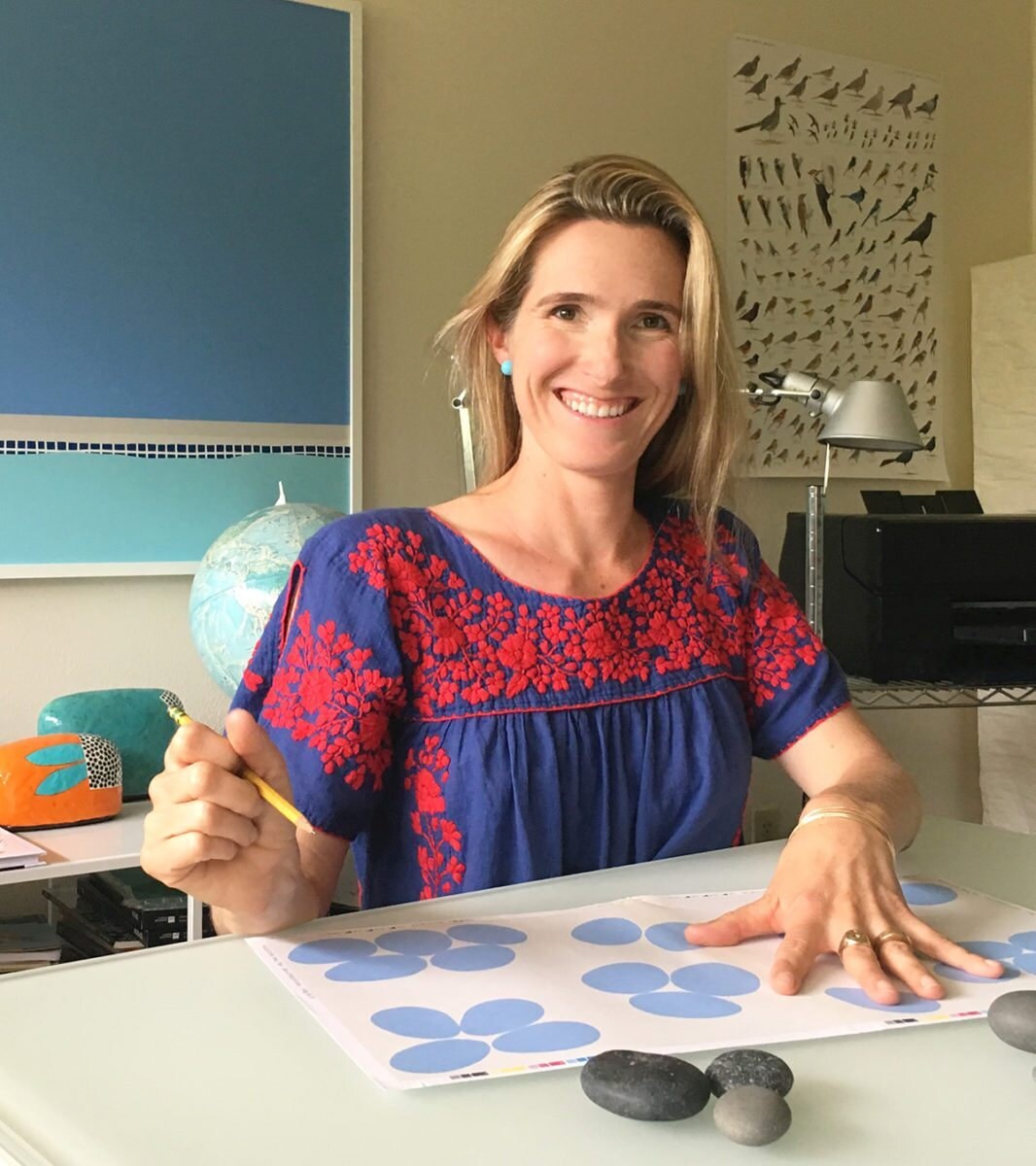 Will you tell us a little about your creative background and how you came to be an artist and illustrator?
I would guess a lot of people come to creative careers this way, but I had a particularly winding journey to end up where I am now. Everyone in my family is an artist, so I grew up surrounded by and immersed in art. I studied art in college, and then I did the only truly practical thing I've ever done in my life and went to law school — which was wonderful, in a way. But I couldn't escape the tractor-beam pull of the arts, and ended up doing a variety of art and design things, all squeezed into funny parts of the day. Gradually they took over more and more, and when we moved to New York for my husband's job, I went to work full time as a designer for a textile company called Hable, which is run by two sisters who have a great story; that was a really inspiring place to work, to see them solving all the problems that come your way every day. Later we moved back to California, and at the time I had an infant and a toddler and was looking for some freelance work with flexible hours. I started doing this drawing-a-day project to create an evergreen portfolio as a means of picking up more freelance work, and really fell in deep with it; it ended up taking on a life of its own. That's actually how I ended up coming to Etsy: I was producing all this work that served its intended purpose of getting me freelance licensing work, but that also became its own body of work. So I put that together and was like,
Oh, I can actually open a shop based on this and put out my shingle on Etsy.
 It all just worked very smoothly — and now it's been five years.
Do you still keep up the daily drawing blog? What role does it play in your creative process, and how do you decide which drawings make it into your product line?
I do still keep it up — only now it's four nights a week. I find that it's like a daily practice, the way you would do yoga or meditation or something. For me, it's become a routine that has a real grounding effect and impacts the way I go through the day, always looking – hoarding little moments or images in my head of things that could become drawings. I am not that precious about it, and I tend to put everything that I draw up
in my shop
. Then I use Etsy's listing expiration timeframe to check in. I never put anything on auto-renew; I just set the listings up and then I'll look through the shop and be like,
Well, that one didn't get much of a response.
 Or if I can see through the stats that a lot of people are looking a piece, then I'll leave it up. And so it naturally kind of self-culls — and it also keeps a steady stream of fresh eye candy flowing in. In August, I have a book project coming out that's based on the daily drawing blog, too. It's a mindfulness journal, and I actually did fresh work for that, so it doesn't have that much overlap with the stuff that's been in my shop. But it's the same concept: taking your everyday life and finding little flecks of beautifulness in between the bills and errands
.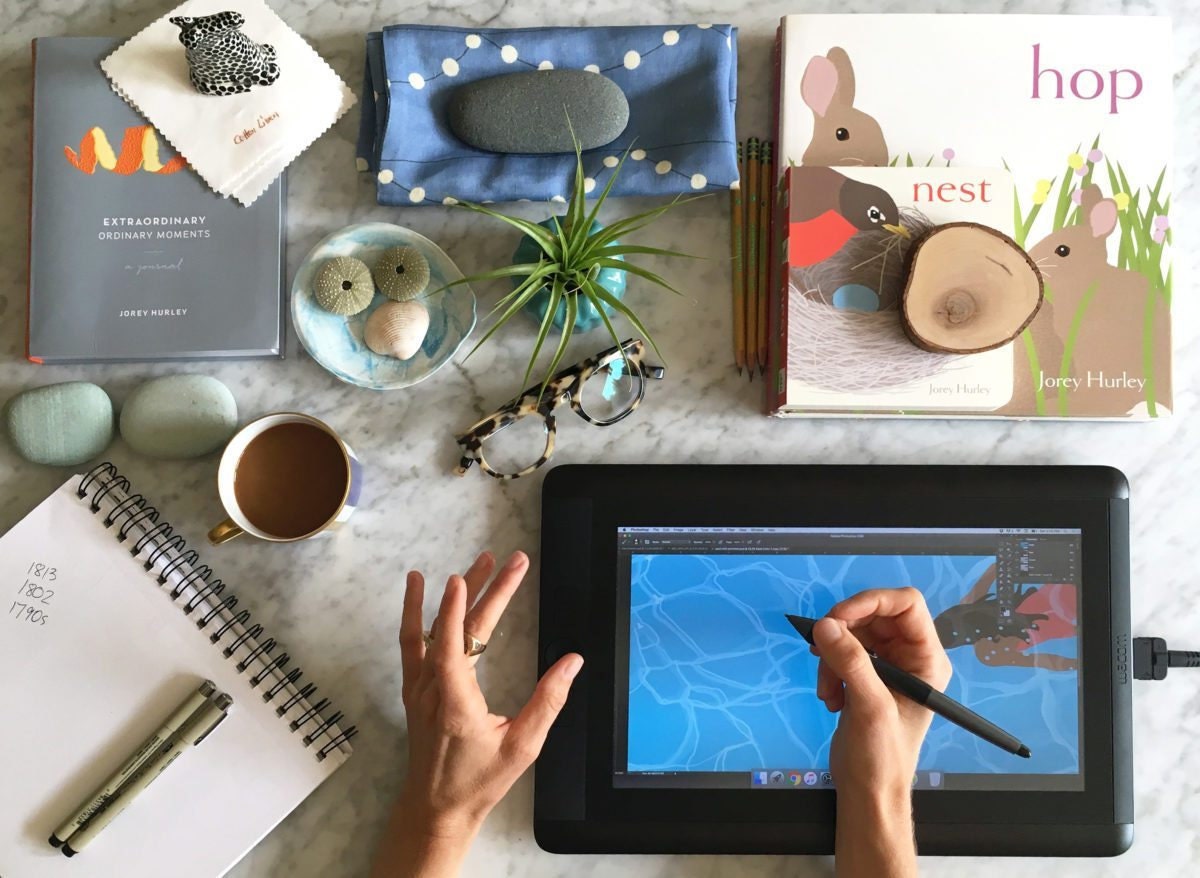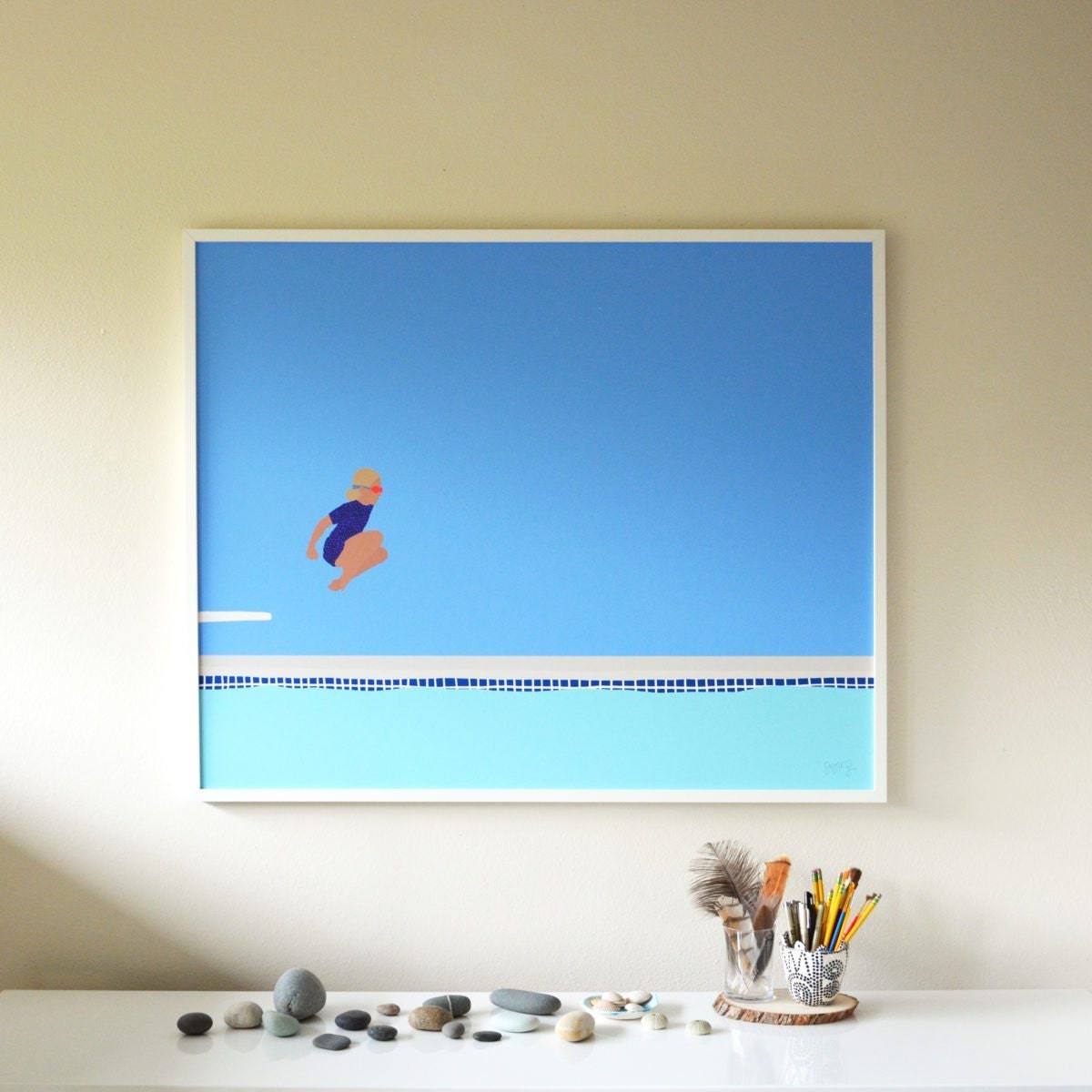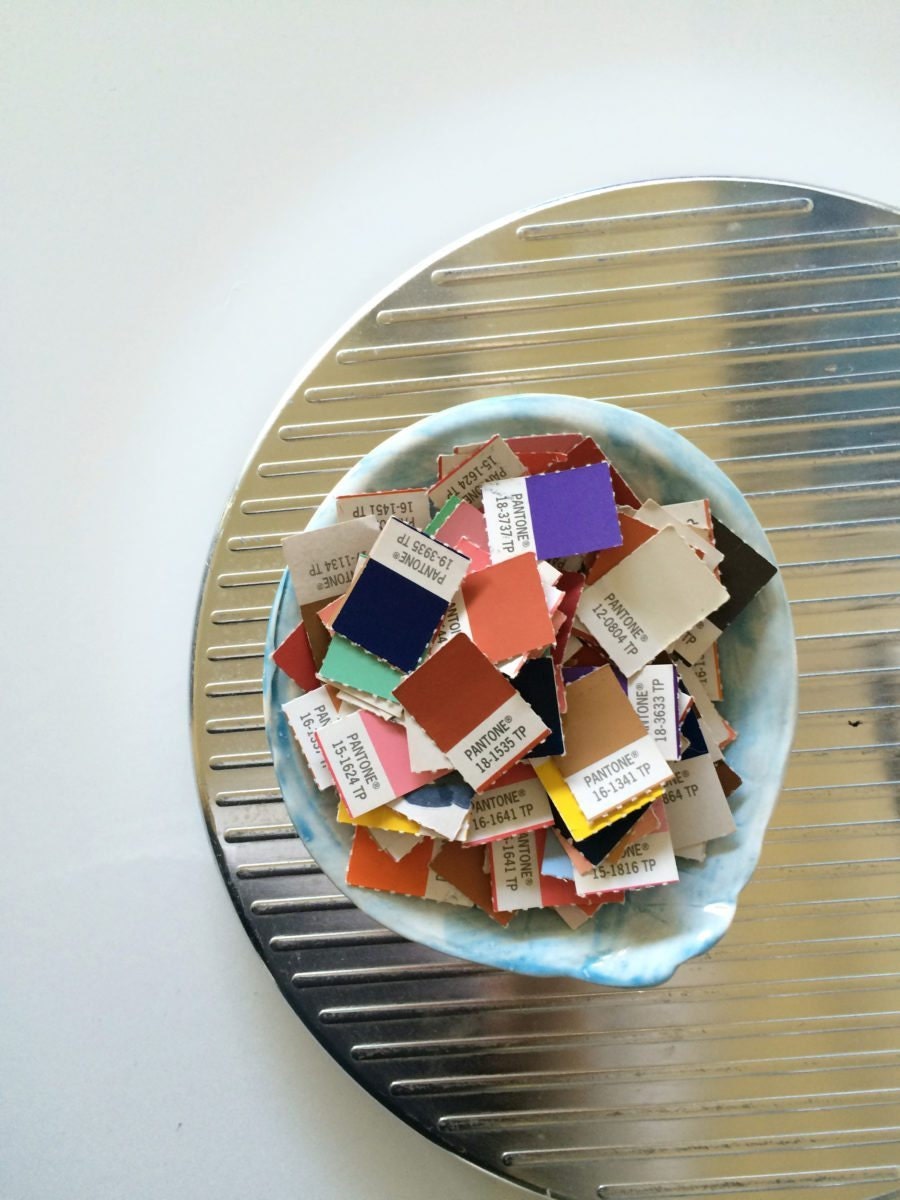 You have such a knack for taking very specific personal observations and inspirations from your own everyday life — like a particular beach on a particular day, or a real pair of birds living in a tree in your yard — and turning them into images that are somewhat universal. Is that something that you consciously set out to do, or is that just what your style does to things?
I do think a lot about the border between what's ordinary and what's profound — that's where universality lives. I produce work on a daily basis that comes out of little places in my life. I do it really fast, and it's not precious; it's the everyday, and it's about what I've encountered. I think a lot about that phenomenon in terms of other times or other cultures, and that's an area that I would love to explore further – how my universality here in San Francisco is different or the same as someone else's in a completely different part of the world.
Having lived in both San Francisco and New York City, does one inspire you more than the other? Do you ever do work inspired by places other than the one you're currently in?
San Francisco versus New York: That is a fun internet meme. But no, I find inspiration wherever I am, because that's what you have to work with. I mean, San Francisco is lovely in a lot of ways, but a lot of the things I might find inspiring are actually kind of boring and could exist anywhere. I think it's more in how you see them. I happen to live somewhere that is beautiful, but there are a lot of beautiful places in the world — and there are a lot of places and experiences that you can find beauty in. I do tend to do a whole flurry of drawings if I travel to another place, because that is all super stimulating. It's like what I was getting at earlier, about how that same ordinariness exists everywhere, even though when you first show up there, it feels totally extraordinary. And then that transitions and I think that's part of why travel is so inspiring — it juxtaposes you into a totally different ordinary. And so you see it in a fresh way; it makes it fresh.
Because so much of your work is based on little moments in your life, do you find that your work changes a lot with the seasons?
It does change a lot with the seasons — and I can see it now that I've been doing this for years and years. It's actually kind of fun to see all those patterns in my life, and that it is very rhythmic with the seasons. I won't even realize it until it's,
Oh, my God, that's right. I always draw flowers this month.
And then I'll look back and be like,
Oh, wow, yeah, that's because it's spring.
 It's so trite in one sense — like, oh, yeah, of course, spring flowers. But it happens organically, and it makes me realize that's where that comes from in our culture. I draw a lot of food in the fall and winter when I'm inside and packing lunches and thinking about cooking, and then I draw a lot of outdoor stuff in the summer. And that just kind of happens on an annual pattern.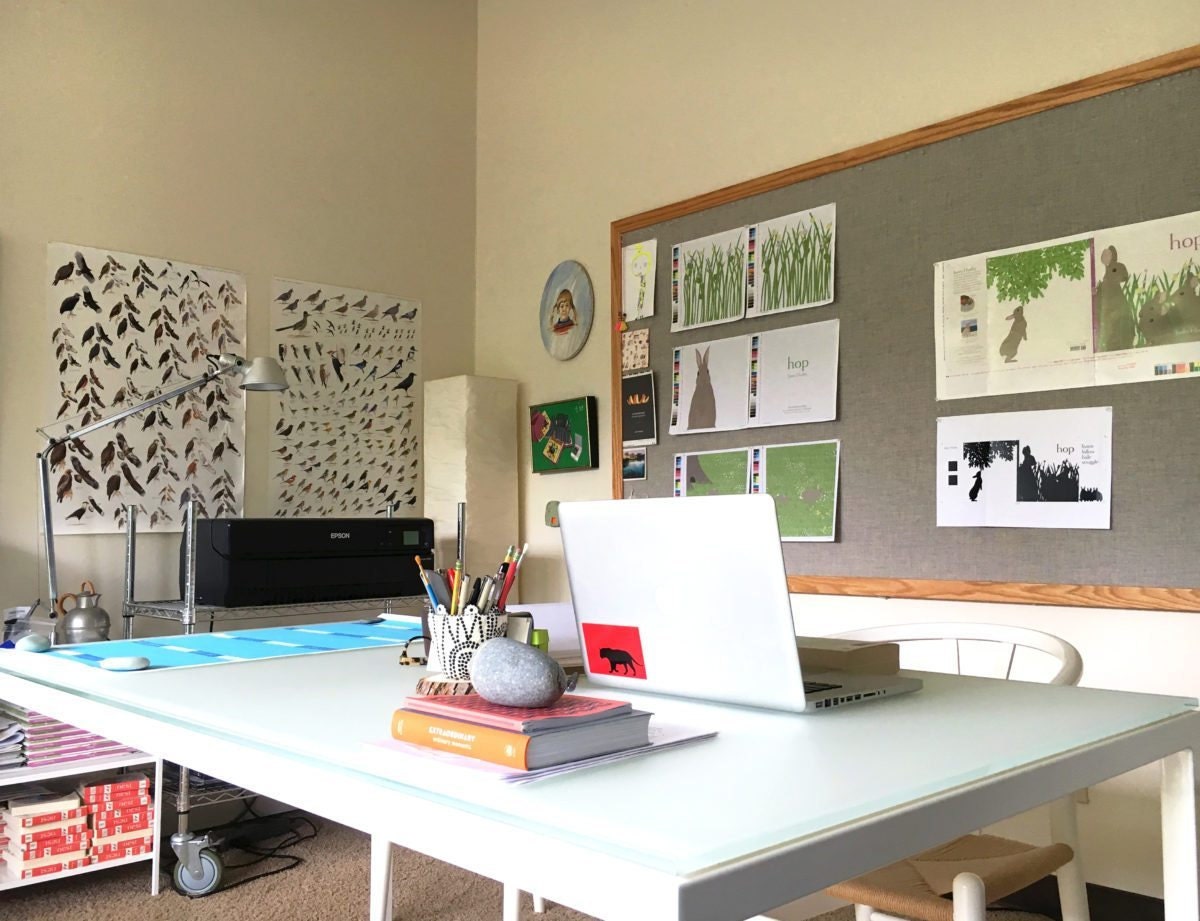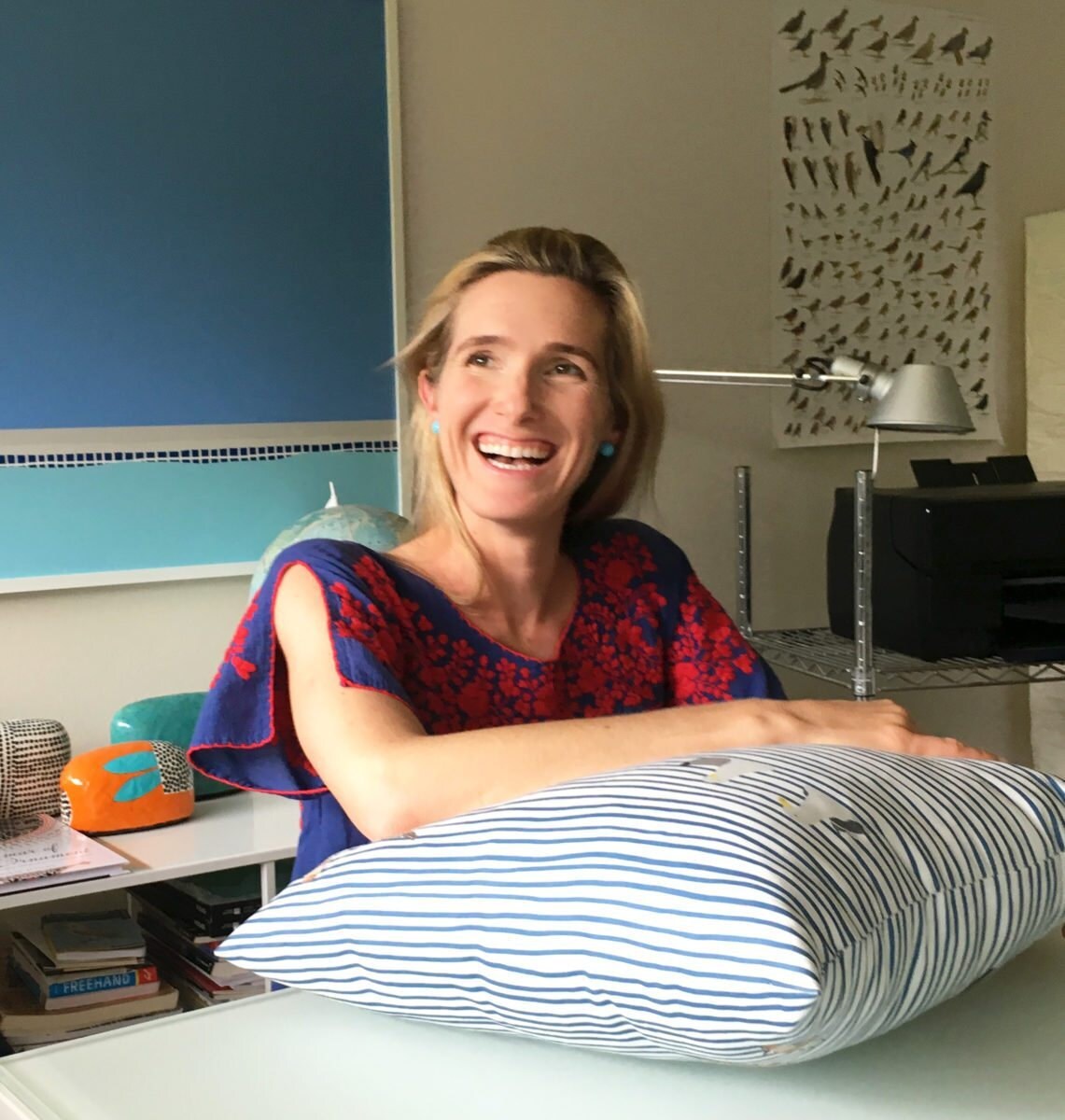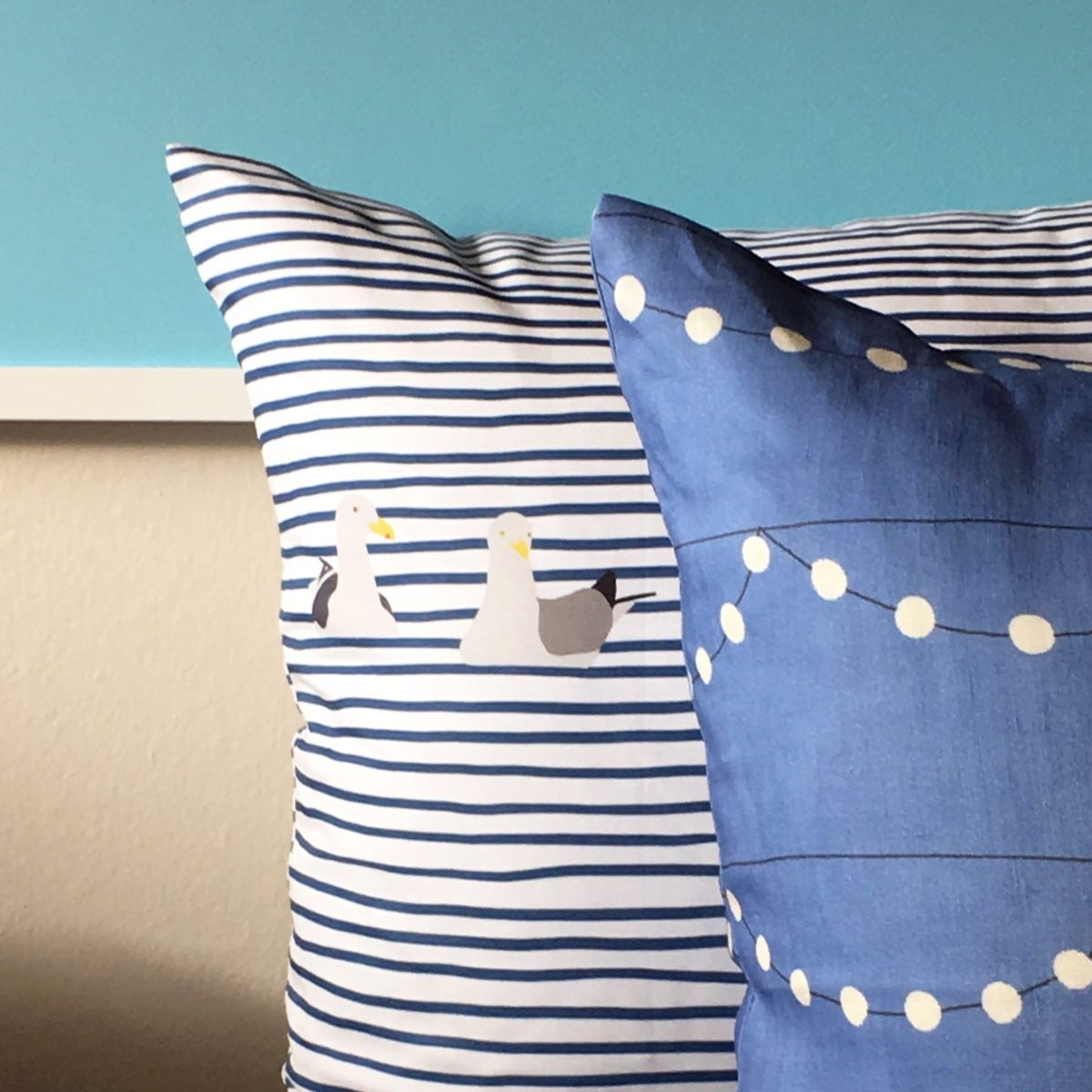 Do any of your illustrations have a special personal meaning for you?
Oh, yeah, totally. Although in general, I try to stay away from drawing major moments in my life, because I think that they kind of sneak in a little bit, anyway. I can look back at the texture of all of these drawings and see when big things are happening, more through the pattern of the whole thing — you know, like when we traveled or moved. But I occasionally draw airplanes, and that is a personal topic for me. For years, I was terrified of flying and then worked through it. Now, whenever I draw an airplane – and even in some ways when I draw a travel-themed piece — for me, personally, it resonates as a victory. But that's not actually part of what my intended communication is with the piece. When I draw them, I tend to draw them more in the way of container ships or trucks — I draw big machines in the spirit of,
Can you believe that this is just an ordinary thing that, like, brought you the cinnamon that's on your shelf?
 It's stunning when you think about it. But for me, I do have a separate and different personal resonance with those pieces.
When it comes to your books, your art prints, and your pillows, do images just flow back and forth between different categories for you? Or do you think about things more separately than that?
I think that there's a lot of back and forth between the different categories, and that they feed into each other: Like my first book,
Nest
, about birds, came directly out of my obsessive repeated drawing of this plum tree in front of our kitchen window. And now that I have been doing textiles, a lot of that comes out of motifs I had already been exploring. But I feel more freedom to be purely abstract with textiles than I do in illustration. I guess I have drawn a lot of stripes and dots, now that I think about it, so if someone else looked at the work, they might not feel that way. But for me, the stripes that were drawn on paper, they're actually an ocean, whereas if I put them on a
pillow,
I feel more comfortable being like, "Oh, yeah, they're stripes." They're not spilled confetti, they're just polka dots.
Will you tell us a bit about your workspace and the tools that you use? You work primarily on a tablet, right?
For the first few years that I was doing the daily drawings, I drew at night on the couch in our TV room. Then after my first book came out, my husband was like, "Okay, honey, it's time." So we moved our kids into one shared bedroom and turned one of the upstairs bedrooms and into a studio — and it's been awesome. I think what I like best about the studio is that it is actually a dedicated space, and it has my big printer and everything is in one place. It's truly a lot more productive. Oh, and I got a huge bulletin board, and that was revolutionary. Especially for my book projects: I can pin things up and leave them up. That's a huge advantage. As for tools, I started working on the tablet years ago, and I love it: I love having a process that is so purely translatable into online or to being printed. I love the ease of that flow — I find it very freeing. I care a lot about the tablet technology, and I pay careful attention to the tools I've chosen. Right now I use a Wacom Cintiq tablet, where you draw directly onto the monitor, and I choose specific pen nibs that I order online; I'm terrified they might stop making them at some point. I also draw in Photoshop. I personally like drawing in a raster-based program, because I think it preserves the quirks of the artist's hand better than a vector program. I've also experimented a lot with different brushes and I ended up making my own brushes in Photoshop — they are personalized versions of basic brushes, just with a few tweaks that I want.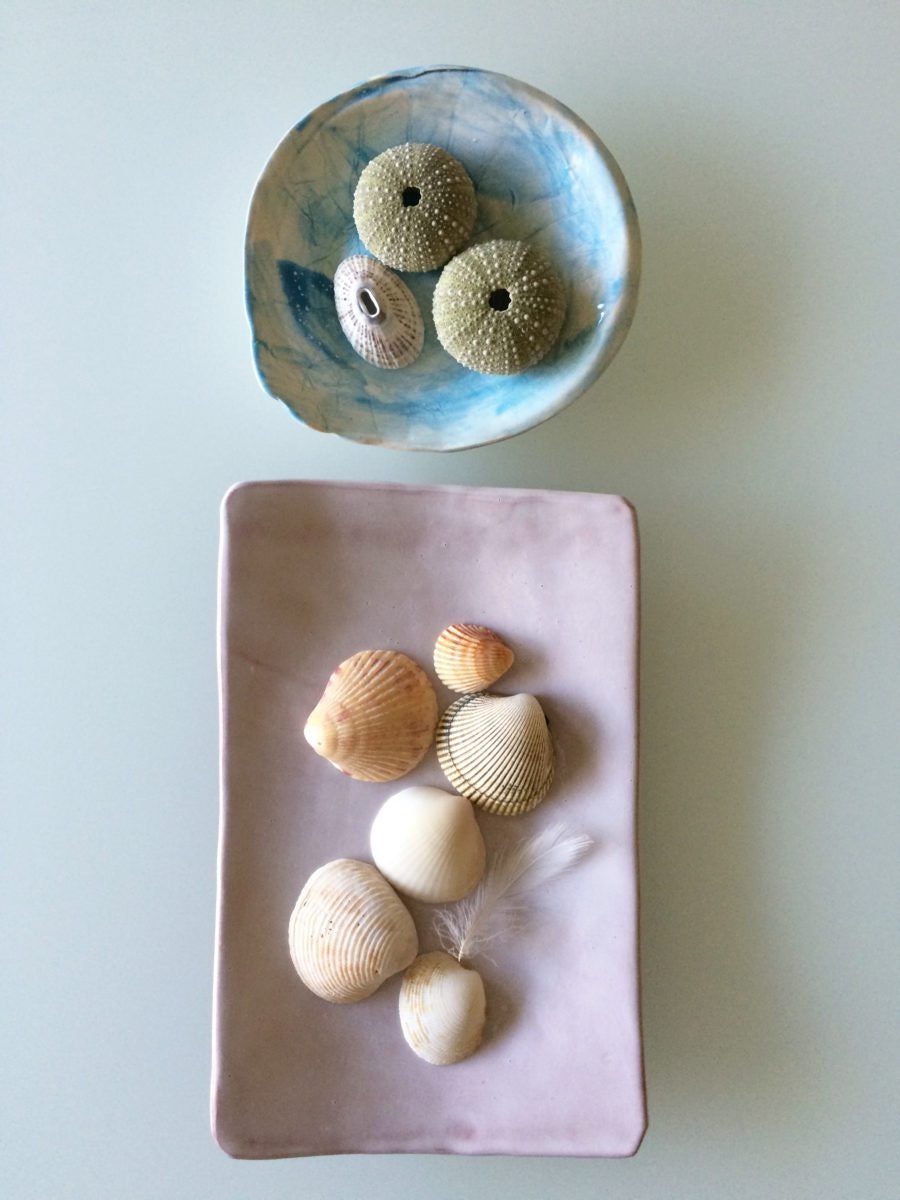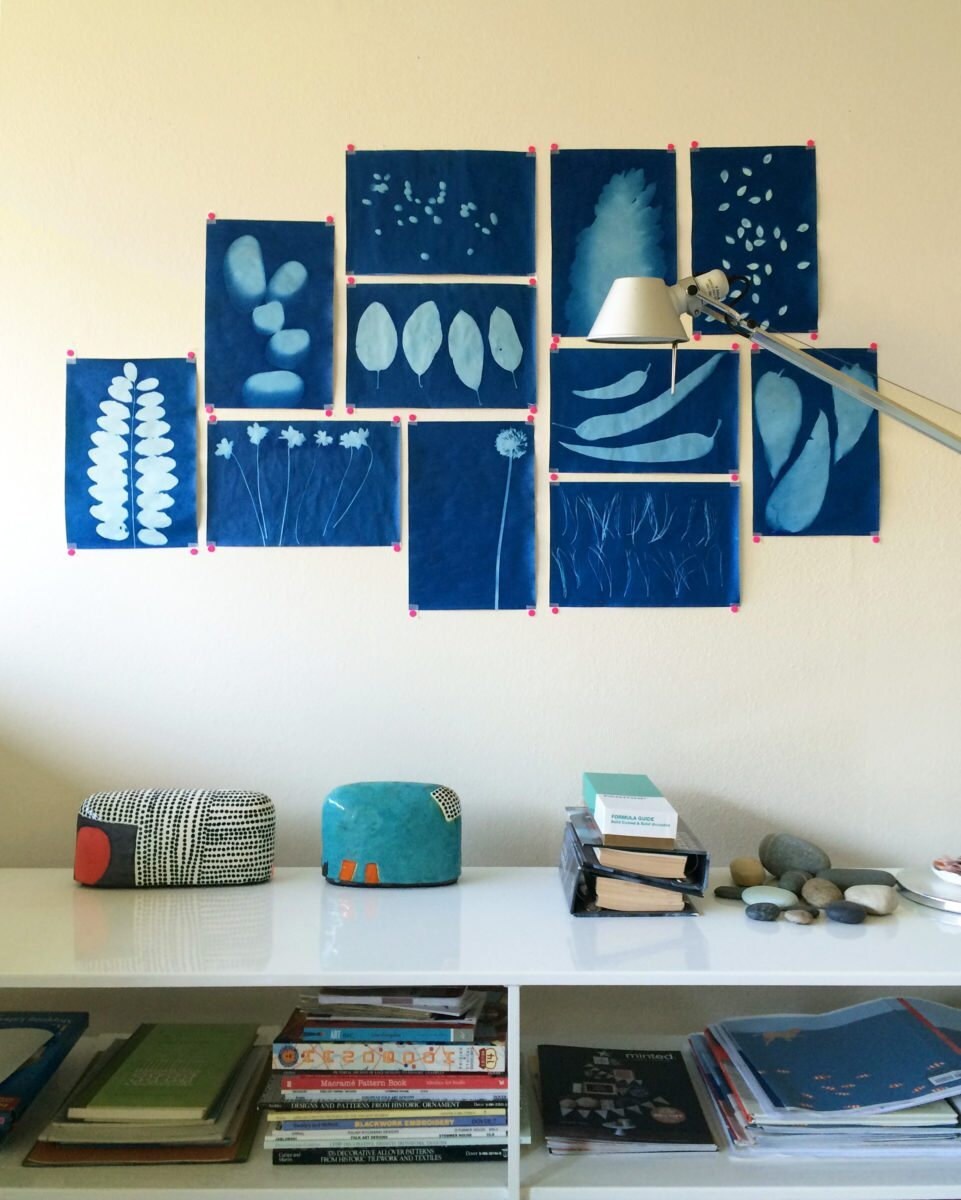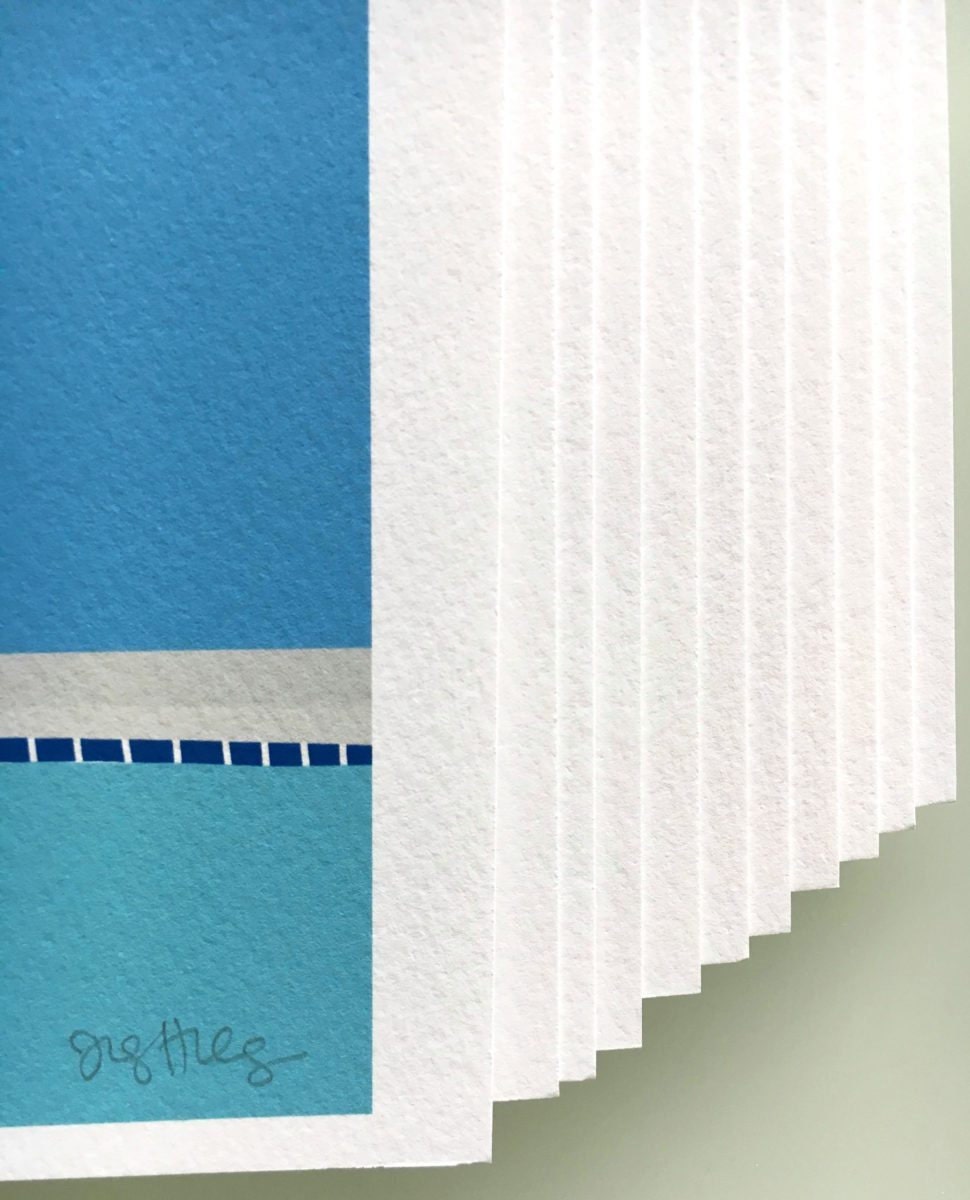 Does that mean that you only work in your studio — you're never out sketching in a park or anything like that?
I take a lot of really crappy phone photos to remember moments by, and I have thousands and thousands of phone photos of, you know, peas that spilled on the floor in the perfect layout. Or I'll see a crow and be like, "Oh, my God! It had something in its mouth! I think she's building her nest!" And then I take a picture of a little black blur in the sky — but it will remind me,
Oh, that was so awesome that I saw a mama crow on her way to her project.
So in that case, it's more about collecting the moments, because the stuff I draw does tend to be ephemeral, kind of mundane things. I do the photos so that I can track those. I do have a sketch book, too, but I use it almost entirely for my abstract patterns – just soothe-your-brain, feel-the-zen drawings.
What's on the horizon for your business? Do you have anything new coming up that you'd like to share, or some goals for the year?
I have a bunch of new things coming up! In bigger-picture terms, I have the mindfulness and gratitude journal that's coming out in August; that is exciting to me, and it's much more personal than my other books so far. Books are such a slow product process — you do all the work on it, and then a year later it will start to be in people's hands — so it's always kind of amazing when it arrives. Then my younger kid started kindergarten in the fall, which gave me more time to think about product development beyond just the prints on paper, which for me is the easiest and most straightforward product. Once I felt like I had a little more time and space, I naturally thought: Next is textiles. That's part of where the pillows came from, and I have been really happy with them; I will hopefully have scarves up in the shop pretty soon, too. It takes a little while to build up an inventory of images, but that's coming. In the future, I would love to offer yardage fabric and wallpaper, but I haven't really figured out the production workflow for those yet.
Follow Jorey Hurley on Tumblr, Instagram, and Pinterest.
All photographs courtesy of Jorey Hurley.
    Save Save