by Petra Guglielmetti
This New Jersey designer–turned–stay at home mom found her footing as an entrepreneur making tiny throwback newsboy caps for her infant son.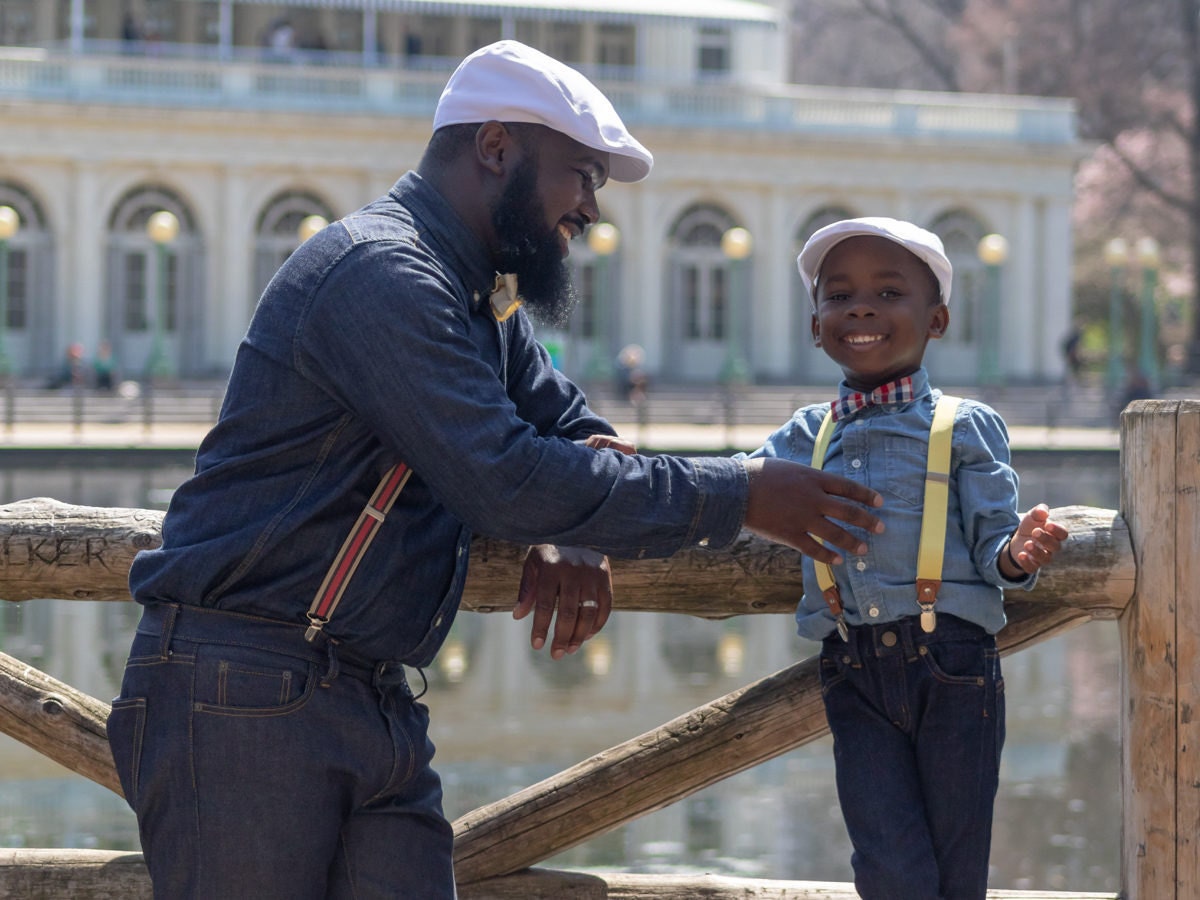 When Kisha Velazquez had her son, Adam, in 2013, she couldn't wait to dress him up—but the boys' clothing she found in typical stores didn't exactly thrill her. "All the cute stuff was for baby girls," she recalls. "The baby-boy section was a somewhat depressing array of sweatpants and trucker hats." Kisha had a different vibe in mind: dapper, classy, and vintage. She also had time and talent on her hands, having left a job as a design assistant in New York City's Garment District to stay home with the baby. So while Adam napped, she started making hats, using skills she'd honed doing millinery design for the theater while earning her fashion degree. "I did a lot of period shows set in the 1920s and made a lot of cloche hats," Kisha says. Crafting scaled-down retro newsboy caps for Adam was a natural next step—and one that bloomed into a business, 
Junior Baby Hatter
, after friends and family saw photos of her work on Facebook and urged her on.
Today, Kisha's shop stocks not just hats but equally cute (and coordinating) suspenders, bow ties, and matching Dad styles, tailored for gents of every size. And as her business thrives online, Kisha—who lives for a themed get-together, including the annual Prohibition era–inspired
Jazz Age Lawn Party
in NYC—has begun hosting her own in-person pop-ups in the NYC area. "We're starting a series of
Dapper Dad Meet-Ups
because we want to get to know our customers offline; the first one is happening June 10 in Dumbo during the
Brooklyn Flea
," she says.
Read on to learn more about Kisha's design philosophy and process, then shop the Junior Baby Hatter collection.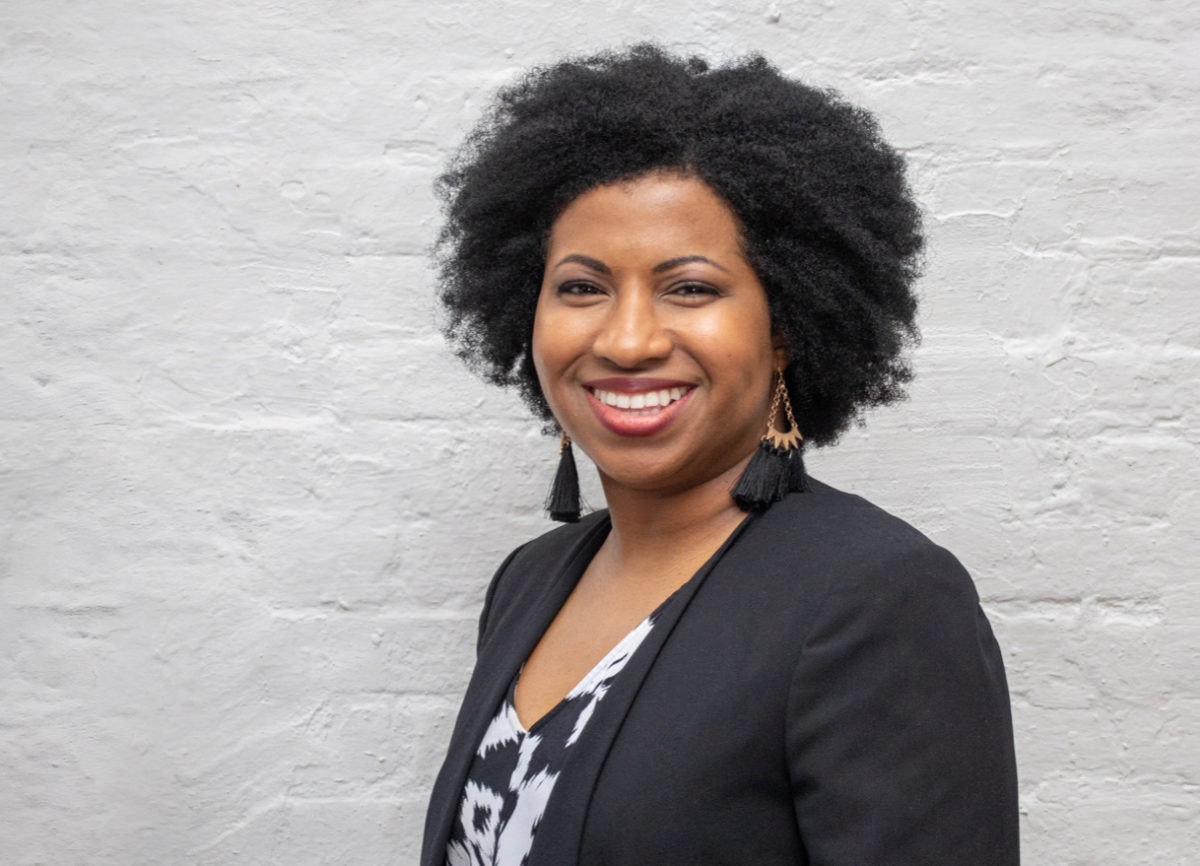 Even before you worked in theater, did you have a love for old-school design?
My mom, Debbie Lewis Cobourne, is very traditional and conservative, which gave me an affinity for things that are more classic. She grew up in Jamaica in the '60s, where everyone wore a uniform, and she was always making sure my clothes were neat and clean. And in the South where she raised me, black churches are big on hats—she was the hat lady with her matching Sunday suit.
What sets your hats apart from others on the market?
You can feel the difference right away when it comes to our materials and finishes. We use natural fibers and our hat bands are really cushiony and soft. Plus, parents can choose from different sizing and customization options. Other kids' hats are sold in set, standard sizes, but not all kids are standard sizes. We have an elastic style that helps keep hats snug yet comfortable, so boys can keep them on even if they're in between sizes. That allows for some wiggle room as kids grow, too. If you want to make one of our hats an heirloom gift, we also offer monograms; we add a little topstitched leather tag with a stamp of his initials.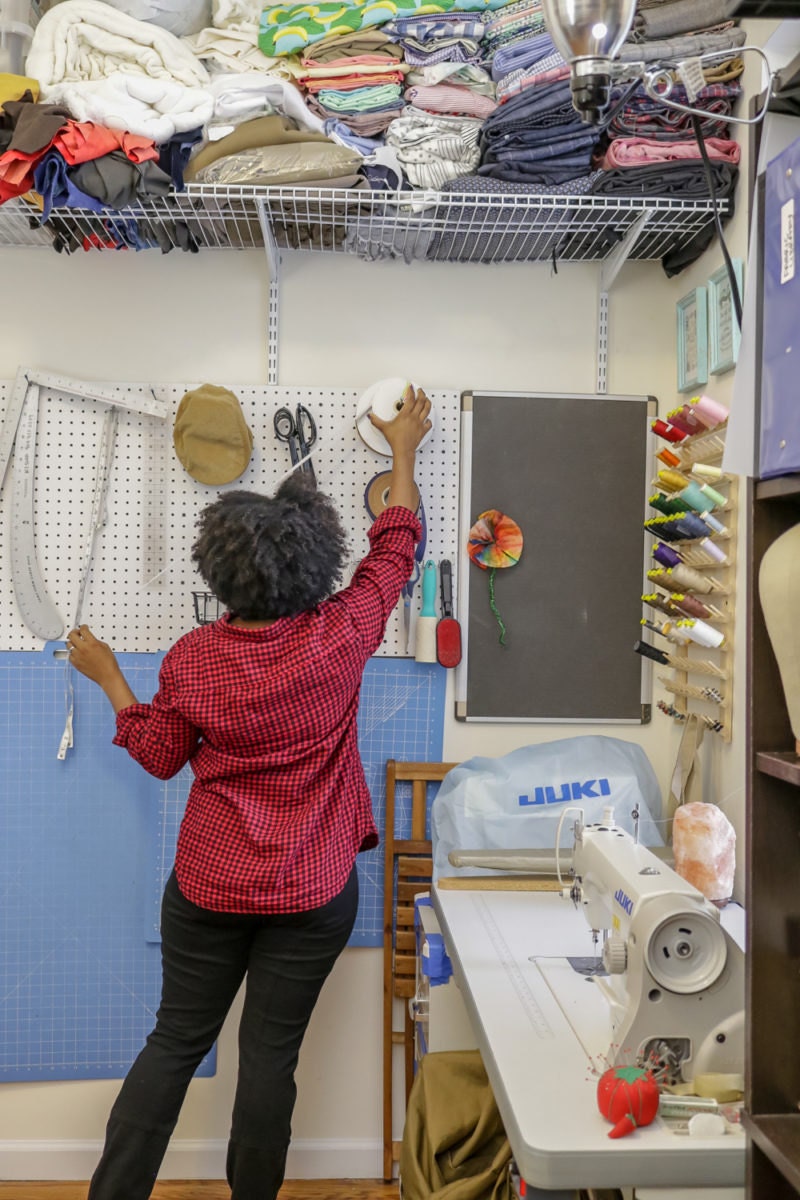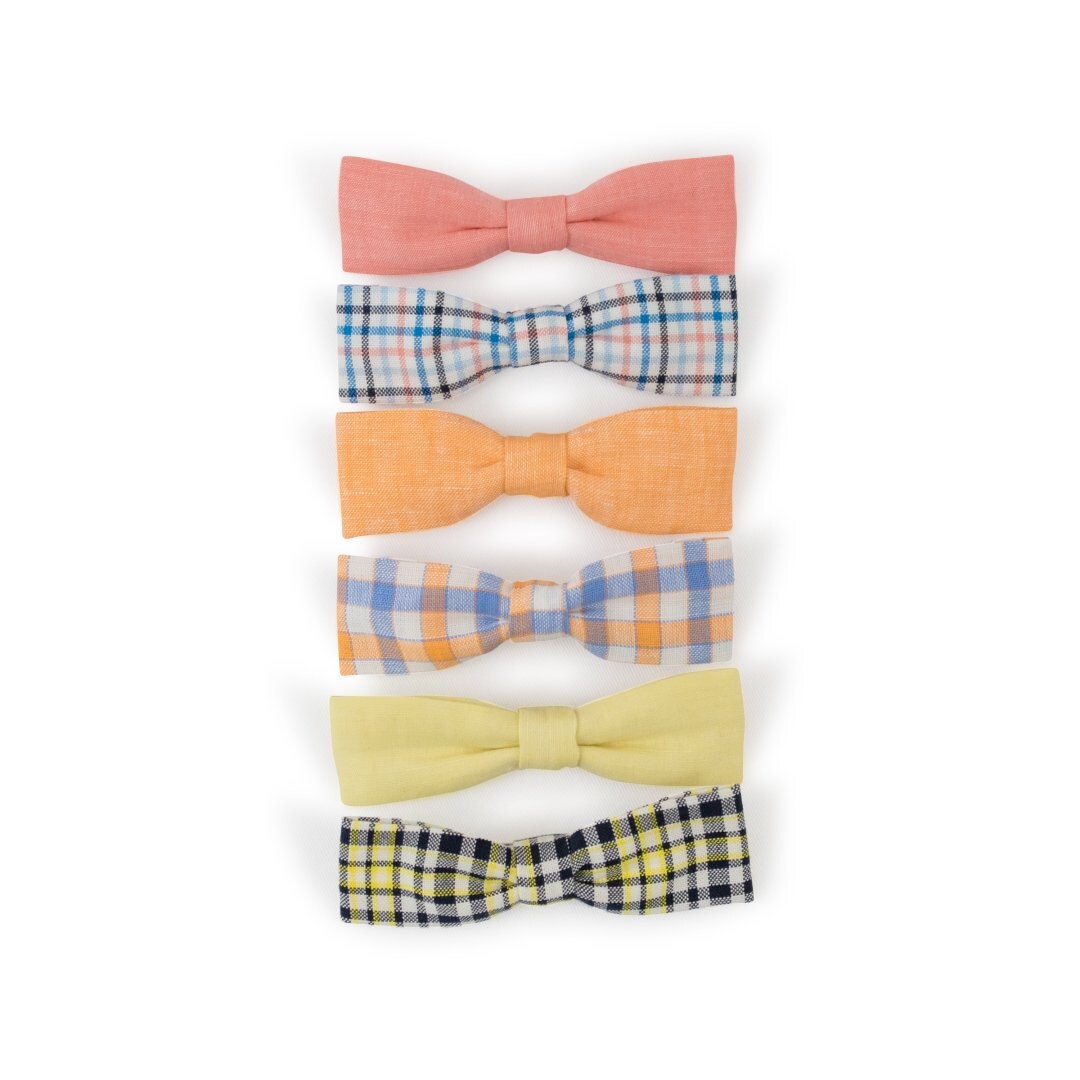 >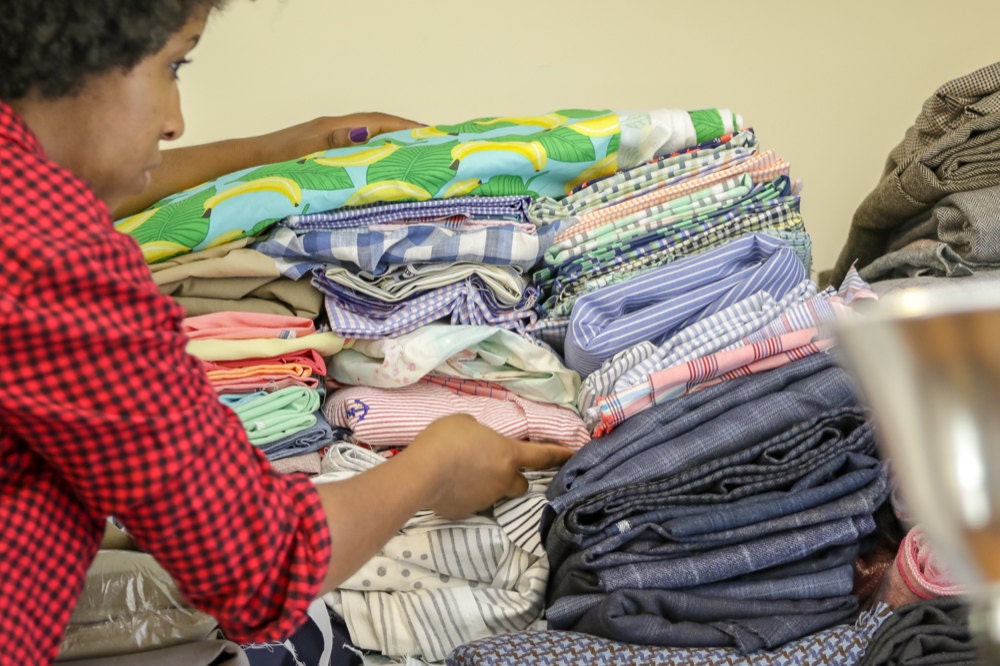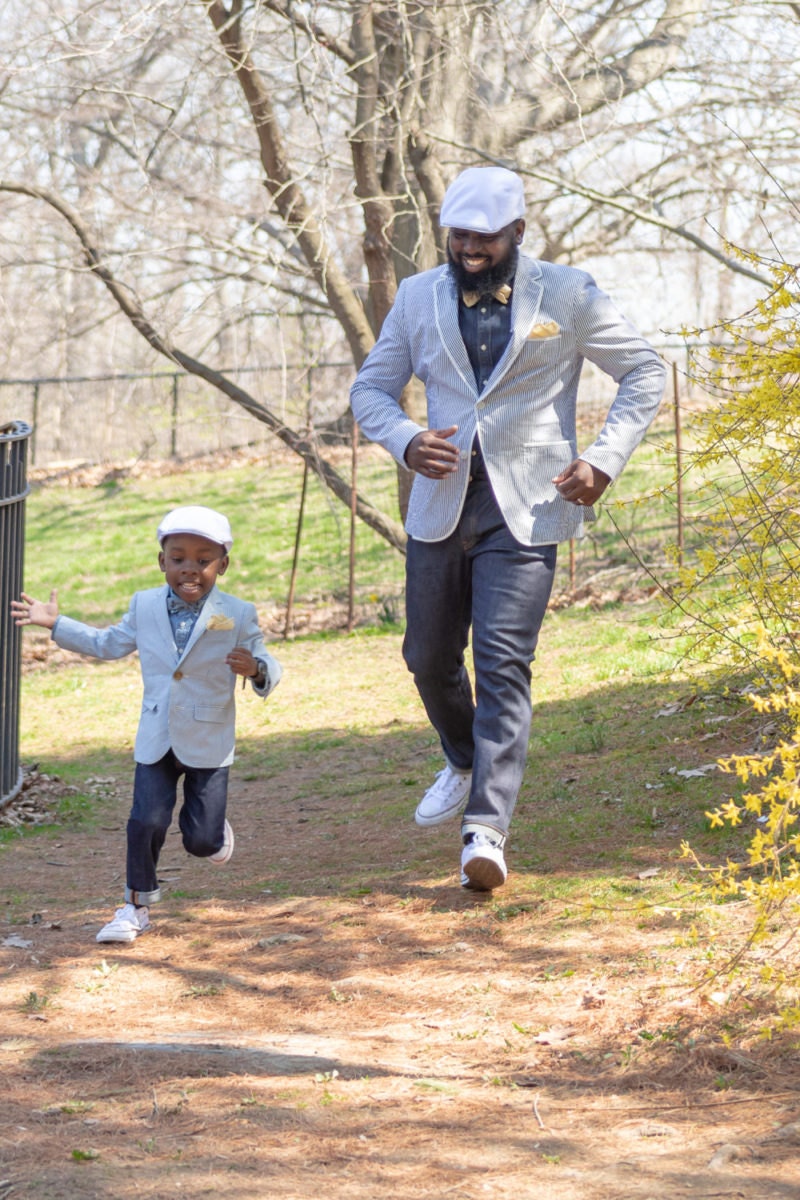 Tell us a little bit about your design and production process.
My design studio is in my home, in West New York, New Jersey. I develop patterns and make
custom orders
 in my extra bedroom. I also work with a small-batch production house in Gowanus, Brooklyn. Whenever I'm doing a really big market, like Chelsea Market, I'll contract them. They make everything by hand—hand-cut and hand-sewn.
How do you go about choosing your fabrics?
I've started using fabric from
FabScrap
, a nonprofit that has a warehouse in Brooklyn. They partner with larger textile mills and big retail brands to recover fabric from the end of their production runs. It's very good fabric that they don't need anymore, or scrap yardage left over from their past collections. Basically, they rescue fabric that would normally end up in a landfill. A lot of it is designer-quality fabric that would be really difficult for me to source on my own because of my minimums. I upcycle that fabric for capsule collections and particular styles. I have very good yields with my pieces; I can get smaller yardages and make a lot of
hats or bow ties
out of it, so it's perfect for me. I also source fabric from American mills—cottons, chambrays, and wools.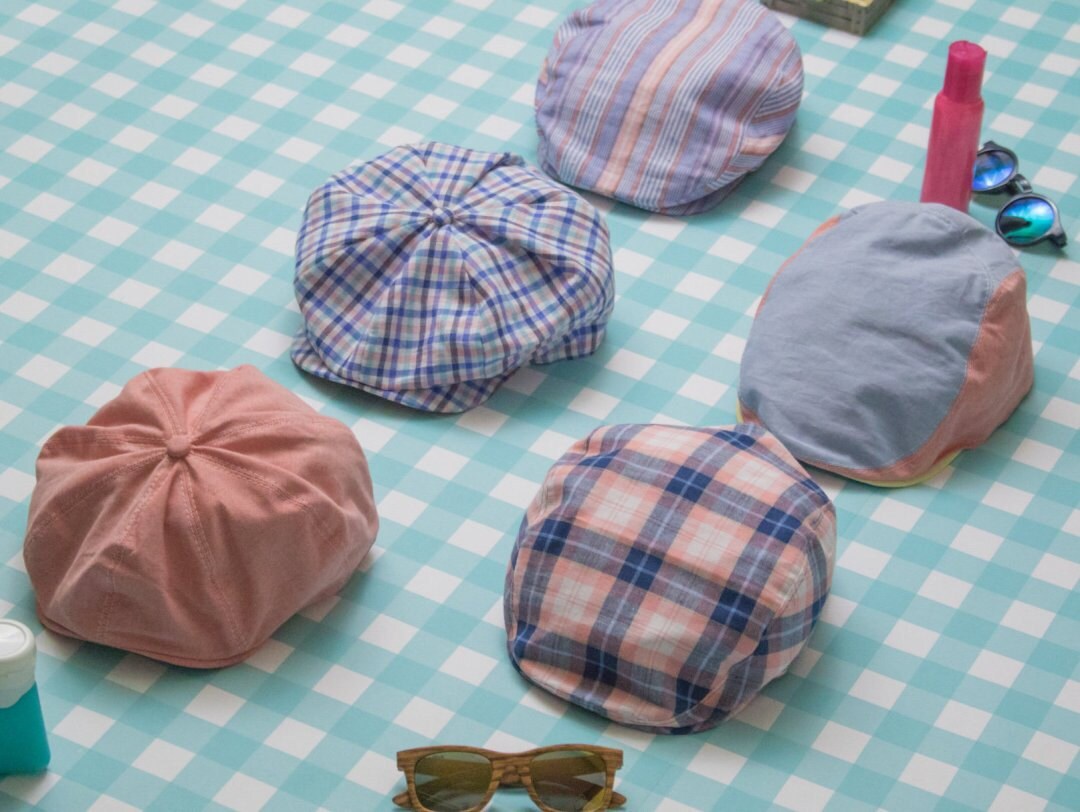 >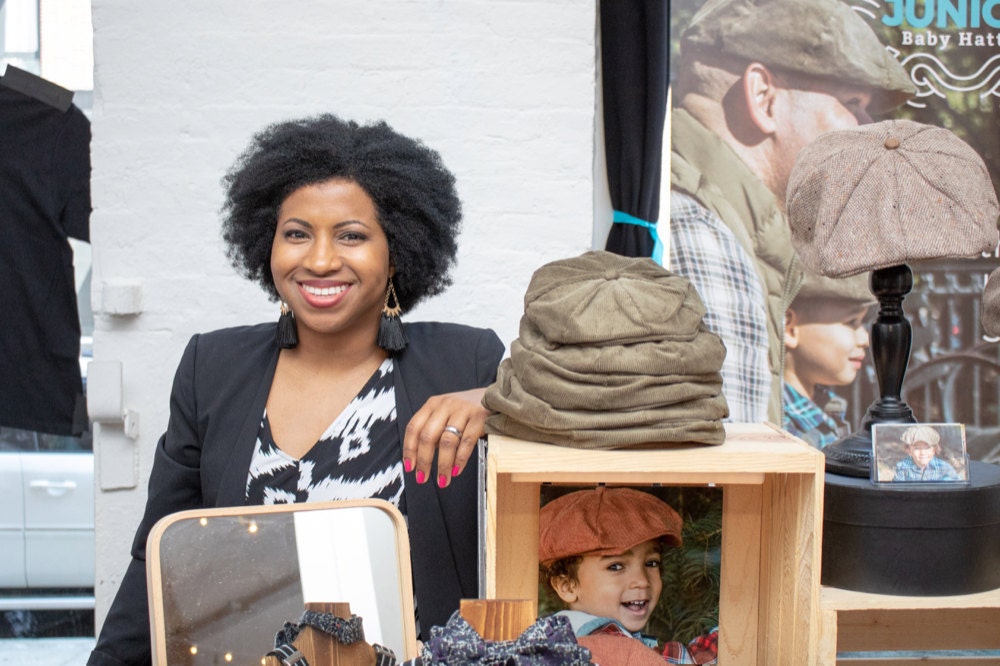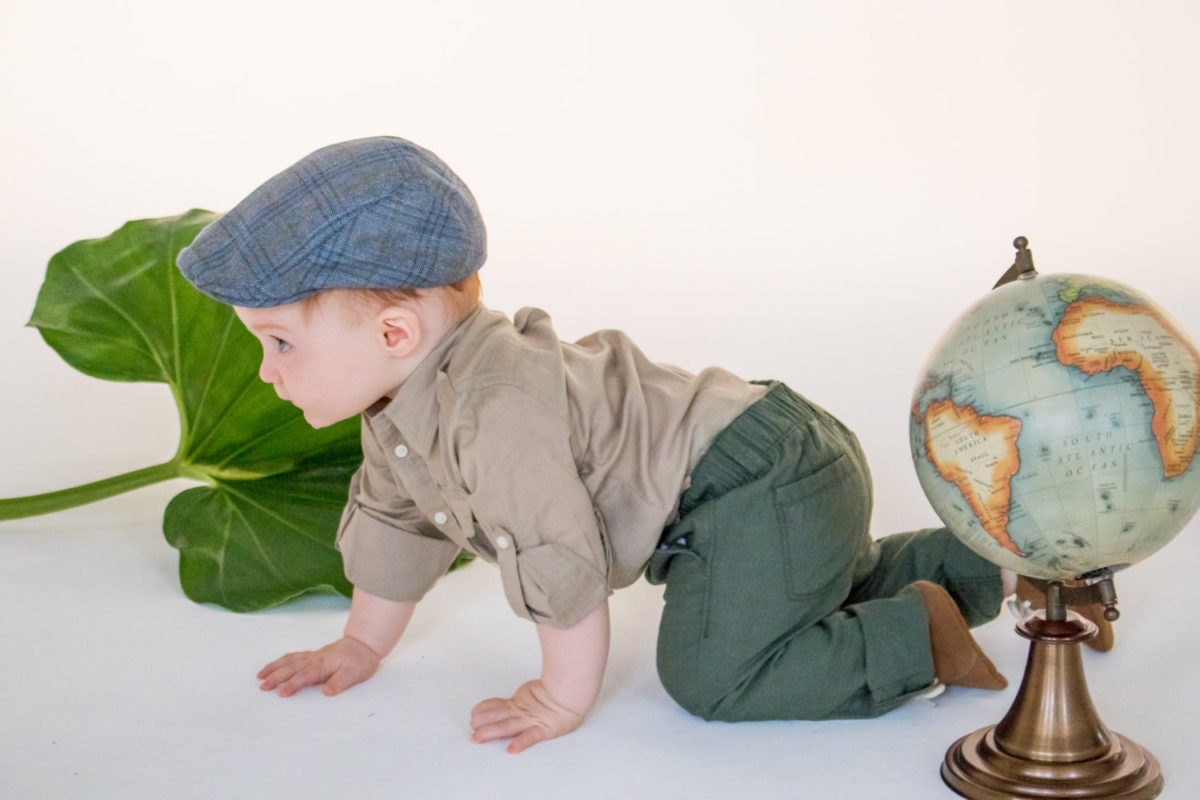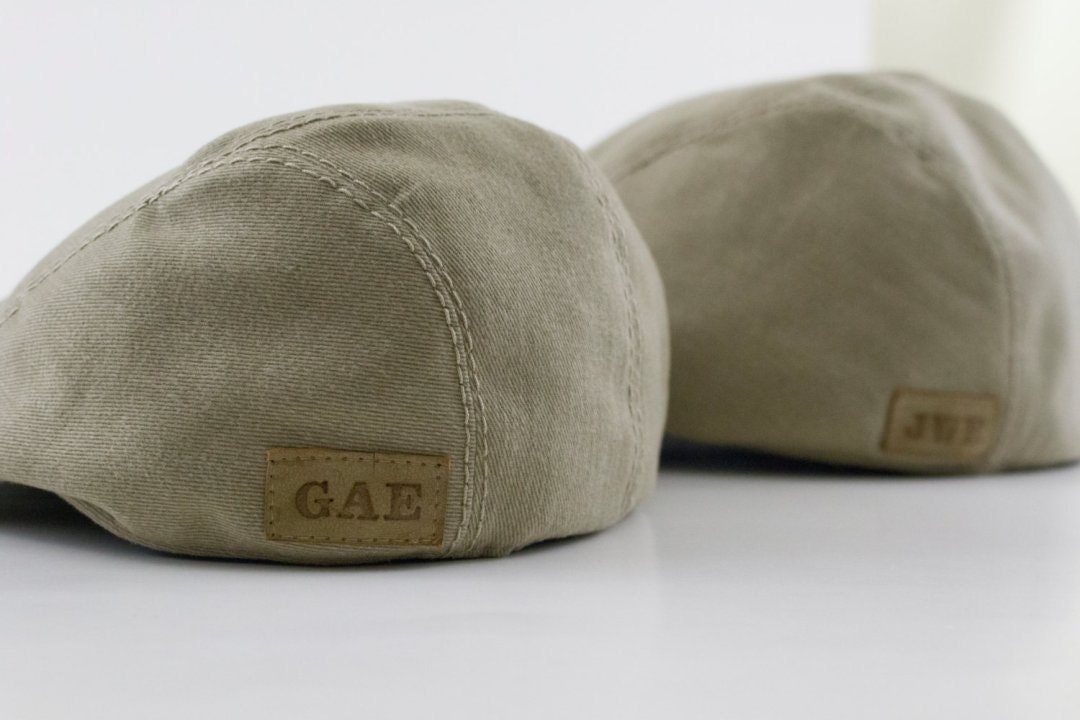 >
Your brand's photos and Instagram account are beautiful—who does your photography?
I collaborate with lots of different people, but my husband Alex Velásquez takes most of the photos—and Adam is my main model, although I also use kids from around the neighborhood. We've been showing a few father-son pictures lately with
Collis Torrington
, who's a photographer himself, but we're featuring him as a lifestyle influencer. I've worked with photographers who are local in New Jersey and different mom bloggers—I'll send them a hat in exchange for some content. Some of those trades have been really successful.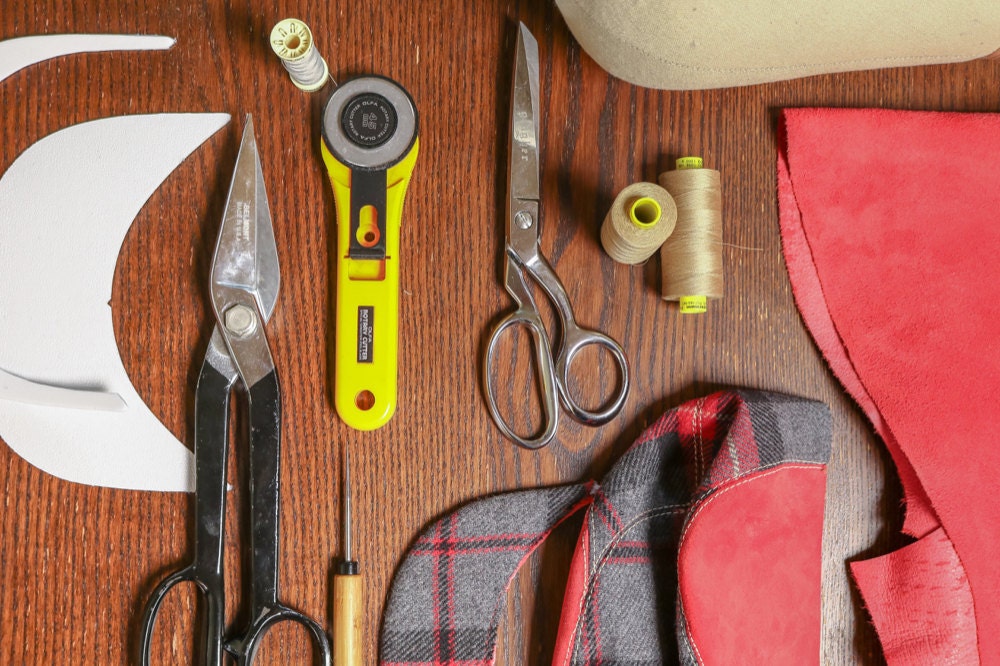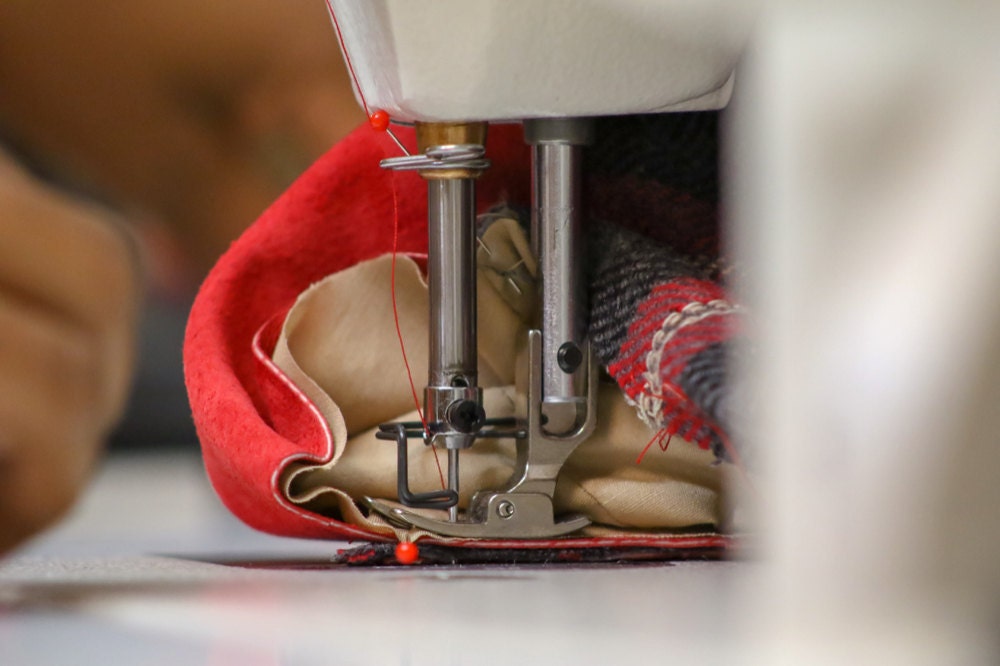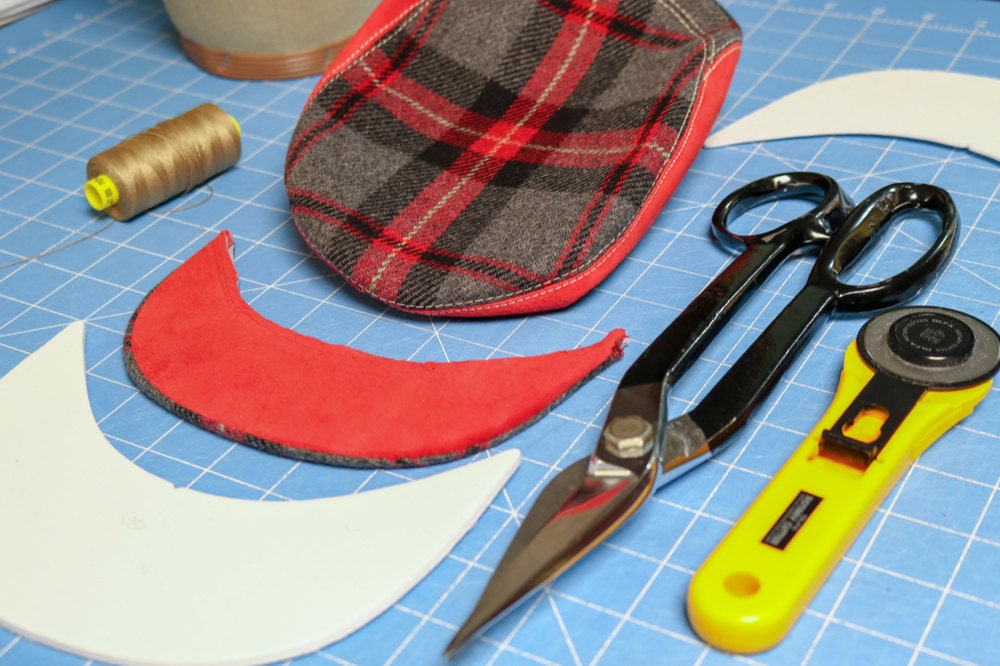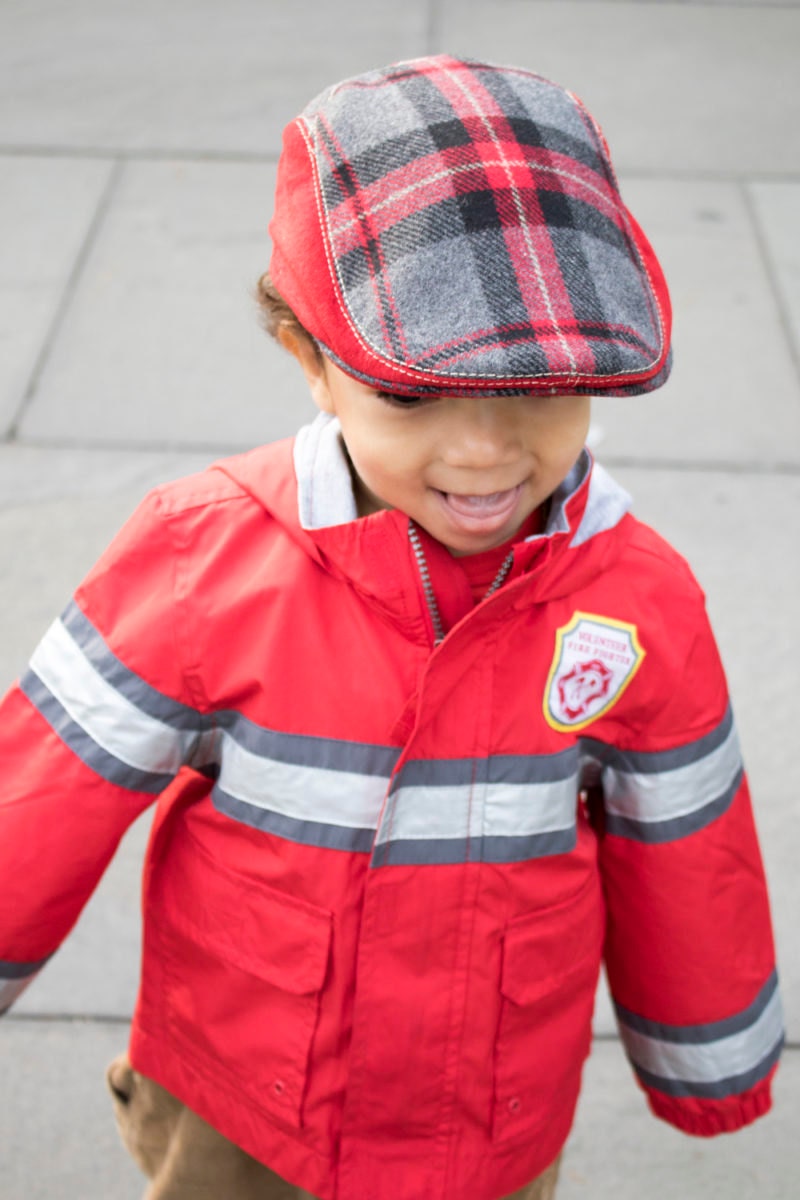 Which new designs are you most excited about, especially for Father's Day?
We recently started doing
boys' bow ties
, and people have been loving them, in part because it's not about fit with a bow tie, which makes them great for gifts. In time for Father's Day and wedding season, we're launching matching father-son bow ties; the adult ties will be traditional self-tie, but the child bow ties will still be clip-on to make it easier for parents. We're also offering matching pocket squares for the dads. Our father-son hat sets are really popular this time of year, too.
Follow Junior Baby Hatter on Facebook and Instagram.
Photographs by Alex Velázquez.