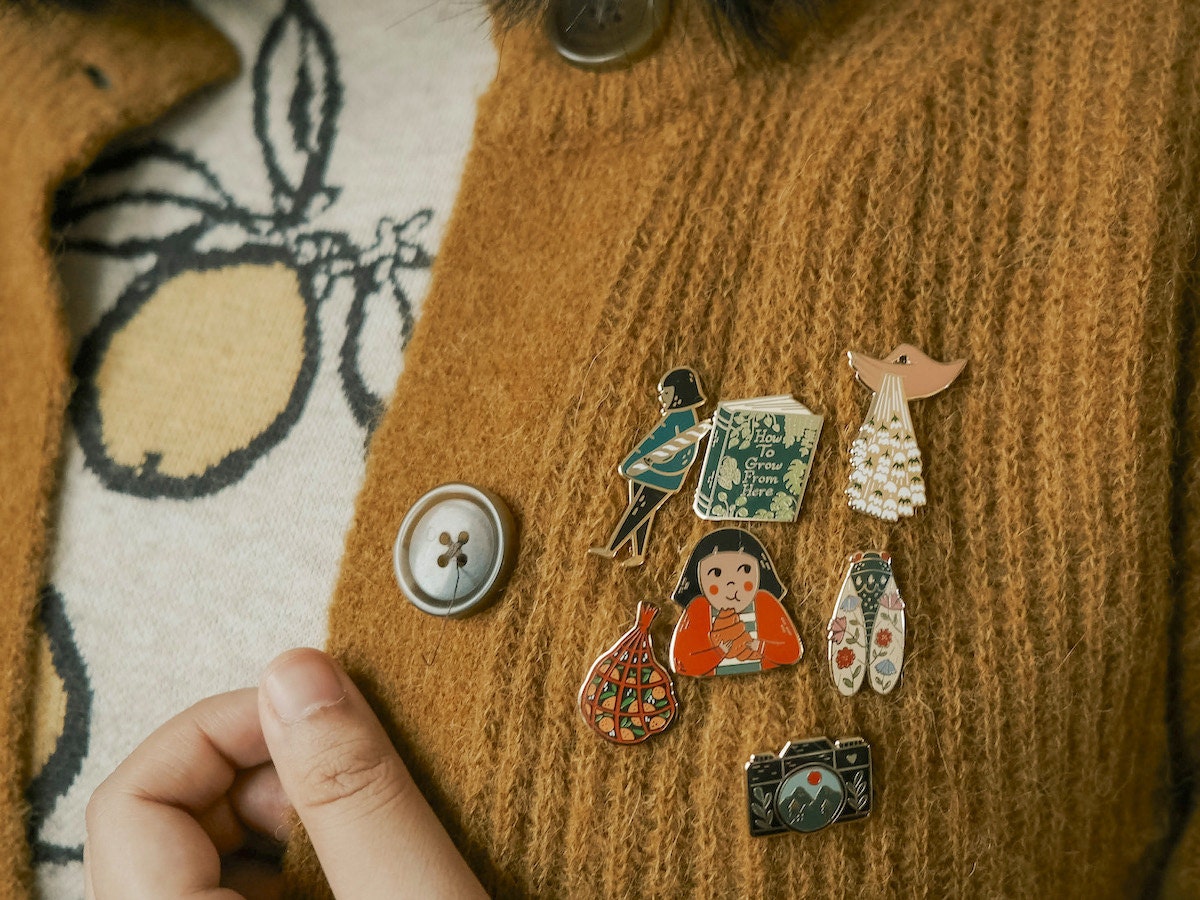 In our Featured Shop series, we shine a light on a standout shop from Etsy's talented seller community, offering readers a behind-the-scenes look at their process and story.
A visit to Justine Gilbuena's Etsy shop feels like popping into a favorite cafe: Cozy, carefully curated, and best paired with a good book. Stocked with a whimsical assortment of stationery and accessories based on Justine's illustrations, the entire collection is an introvert's dream. "I always try to surround myself with things I'm passionate about, things I love, or things that remind me of people I love," Justine explains of her charming line of pins and patches, stamps and stickers, which depict leafy little plants, steamy cups of tea, and girls nibbling on pastries—all in her signature cheerful style and rosy palette. And whether they're filling the pages of a notebook or ornamenting a backpack or denim jacket, these sweet little symbols of self help fellow crafters, dreamers, and quiet types do the same.
Explore the Justine Gilbuena collection
In preparing to talk about her work, Justine had items and reminders laid out in front of her: one of them a self-designed sticky note that read, "My shop is my heart." Inspired by her Fillipino heritage and her fond memories of her mother, Justine's hand-drawn objects and characters are personal, specific, and unique—from the butter cookie tins that her mom would store sewing materials in, to the little girl munching on a pandesal, a Filipino bread roll. Immortalizing these moments in illustration helps Justine keep them close to her heart. "I hope that my customers feel that way too," she says. "That when they use these items, they have a part of someone that they care about with them at all times."
Read on to learn which designs are perfect for easing back to school and the office, then shop the Justine Gilbuena collection.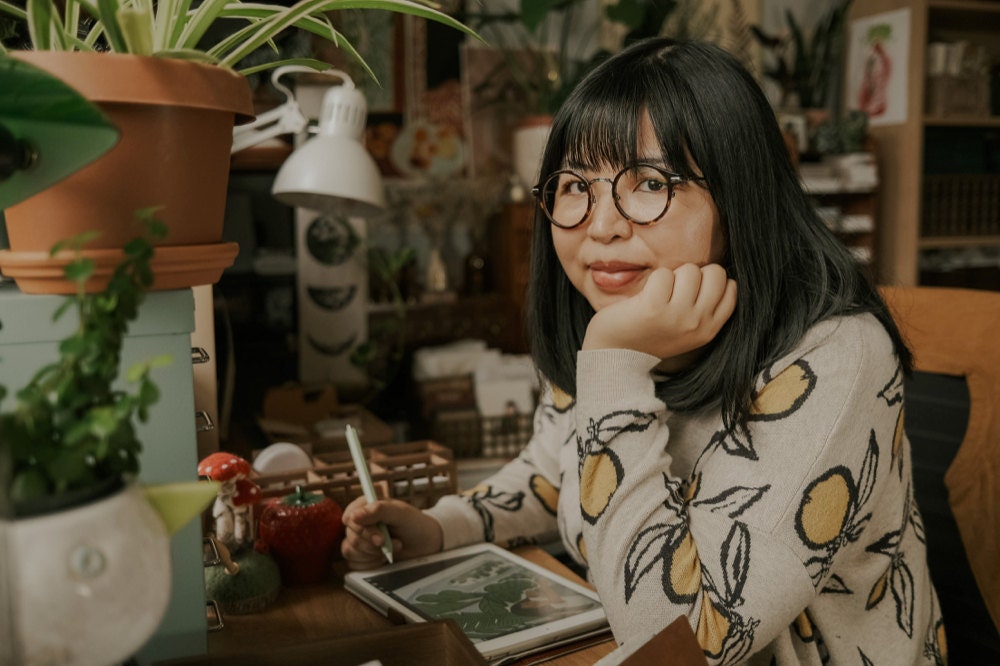 Where do you find inspiration?
A lot of my pieces are inspired by my culture and family, especially my mom. My mom was passionate about sewing. Growing up, we had a very small apartment and so many sewing machines and butter cookie tins. I was really disappointed when I was a child every time I opened one because it was always filled with sewing stuff. It's funny, looking back at it now, I love that memory so much.
Because she was born and raised in the Philippines, my mom would share stories about her life there. For example, she would tell me how she would sell necklaces made out of sampaguita, which are jasmine flowers. Then I designed a pin with the sampaguita garlands, so a lot of my drawings are based on stories and my mom.
What are some of your best-selling items?
Definitely my cat pins, the sewing machine pins, and I have fabric scissors pins called "Fabric only!" I think it's this funny thing for people growing up with a parent or loved one who sews and being taught that you can't use these scissors for paper. With the butter cookies design, a lot of people can relate to that disappointed feeling as a child opening up a tin and it's not cookies at all. A lot of customers reach out that they wear it because it reminds them of someone they love.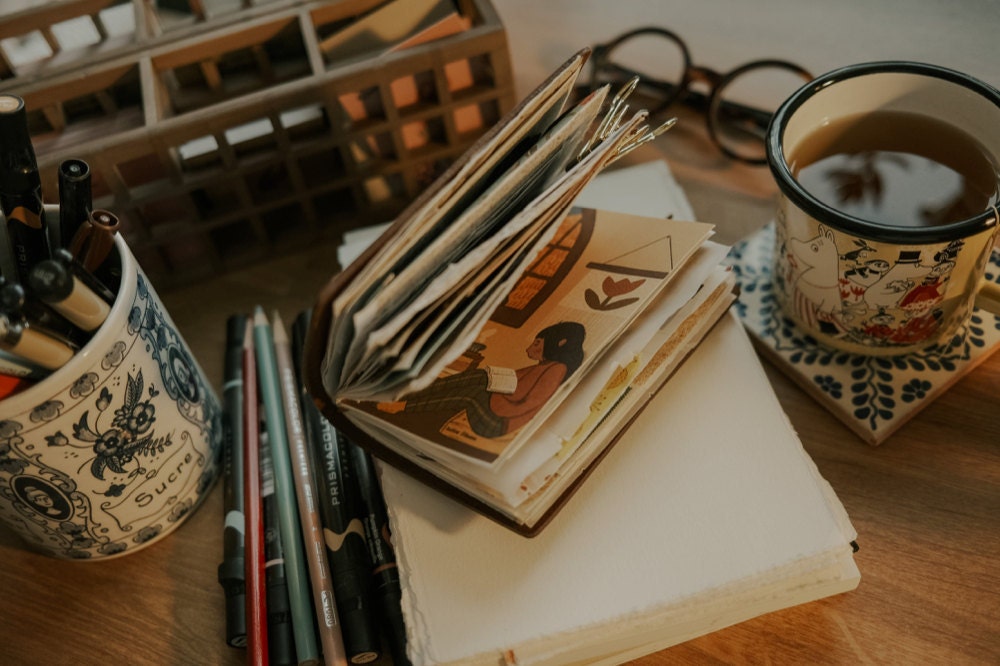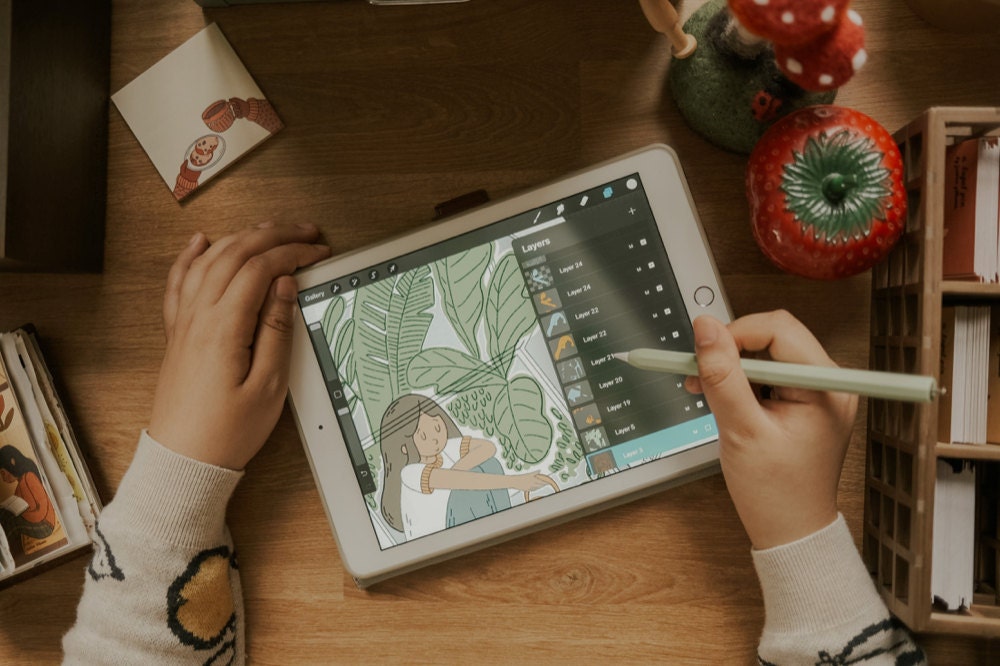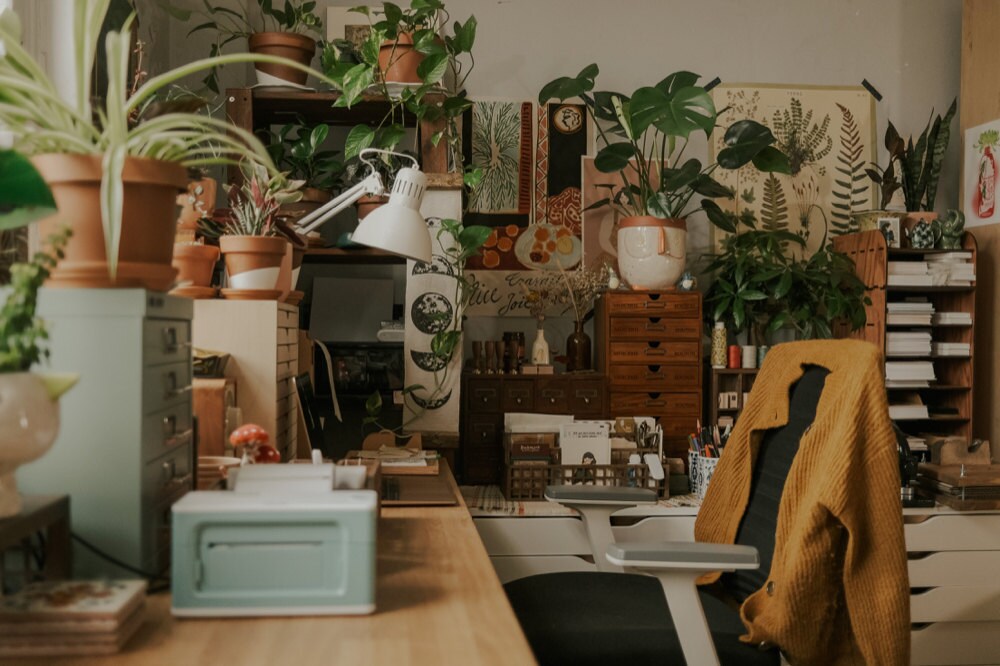 Can you tell us about a design that is particularly meaningful to you?
I always wanted to make a zine. Last year, I lost my mom to COVID. When you lose somebody, one of the things you think about is, "Did they know that I loved them?" So I created this zine called, "Did you eat? and all of the ways we say 'I love you'" because in my family, we never said that. But that doesn't mean that it didn't exist. We said it through food usually. If we were leaving the house or coming back home and it was the first thing they would ask, "Hey, have you eaten?" or "Are you hungry?" That was our way of saying "I care about you" and "I love you."
What is that like to see people responding to something so personal?
When I made the zine, people reached out because they felt the same way in their family. So when people would message me and share their feelings, it was like, you're not alone. It always means so much when people share their story with me. It's an amazing feeling.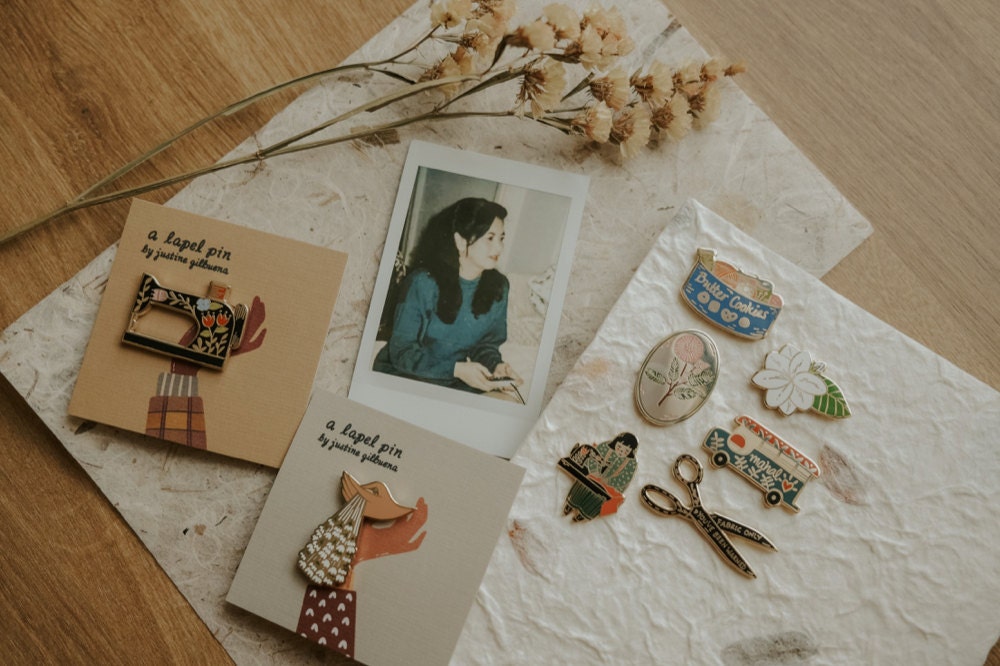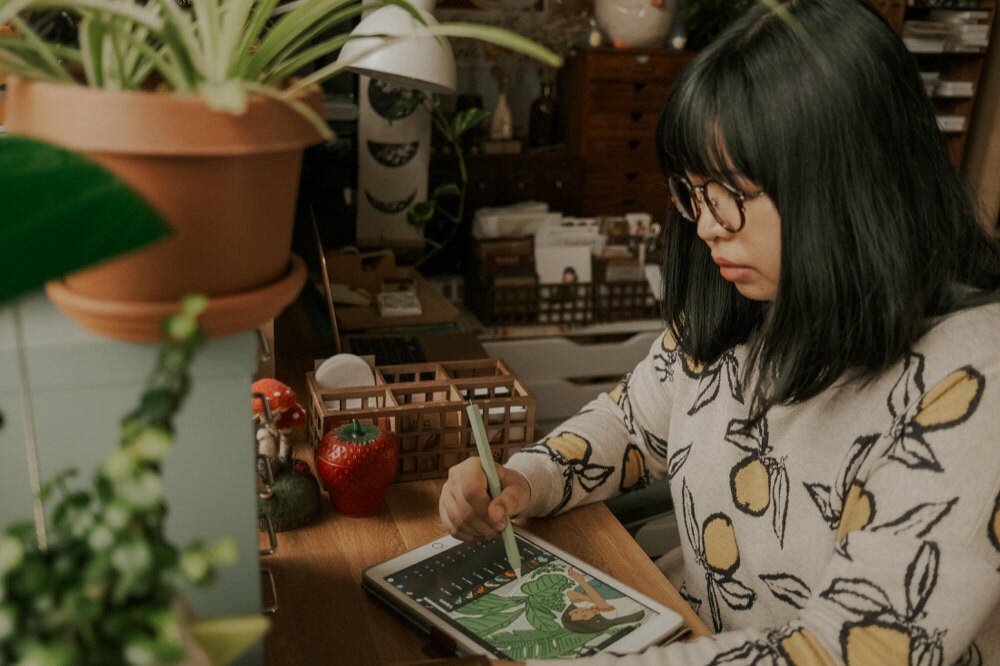 Which of the items would you recommend as gifts and why would that be?
I have this pin I recently redesigned. Originally, it was a book that said "Book of Plants" on the cover. During quarantine, my relationship with plants completely changed. A few months after my mom passed away, I had to go back to her apartment. I was really surprised because her plant was still alive. I brought it home with me, and my goal was to keep this plant alive and keep it healthy. I've had plants before—I've always loved plants—but I wasn't always a great plant caretaker. I started with my mom's plant again during quarantine, and then it became this obsession. While this was all happening, I'm in my darkest place.
It inspired me to redesign my Book of Plants pin. I decided to change it to say "How to Grow from Here." I would probably recommend that for most people because I think a lot of people can relate to that. No matter where you are in life, how do you start over? How do you go from this place?
As we gradually transition back to offices and classrooms, are there items you'd recommend to liven up a desk or work space?
When I journal, I love using rubber stamps and stickers to make the pages more interesting. My favorite thing about stickers and sticky notes is that they can completely change a page. I'm writing lists all the time. It's a different feeling when you're writing it down on a sticky note where there's a cup of tea and some pancakes on it.
Especially as a kid, when you have your planner and write down your homework, it's not fun, but putting a cute sticker next to it always made me happy. In a way, that's how I see planners and journals. It's just: How can we make this more interesting and playful?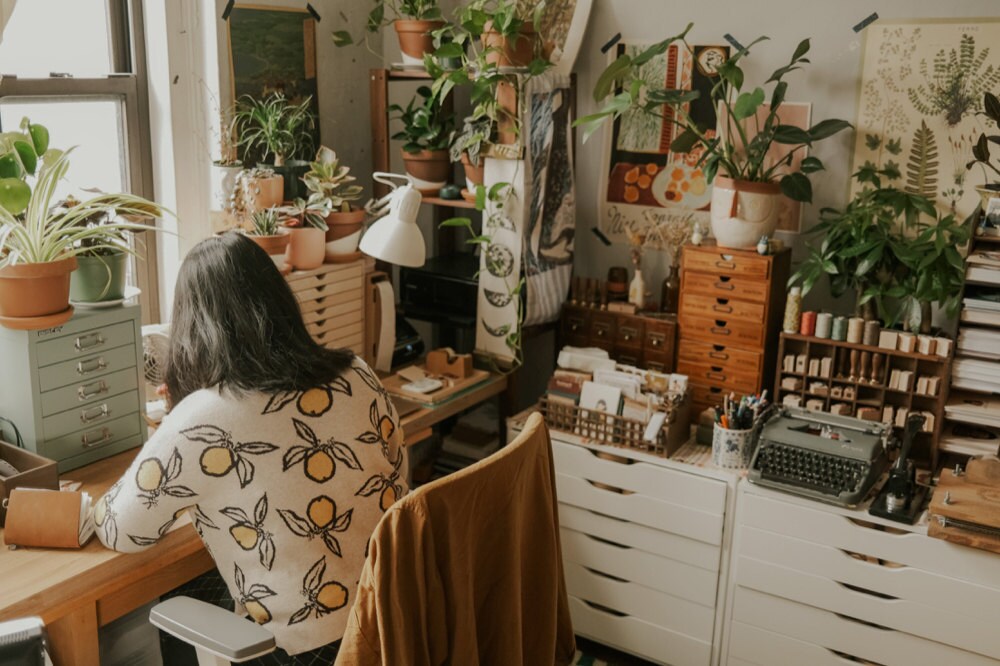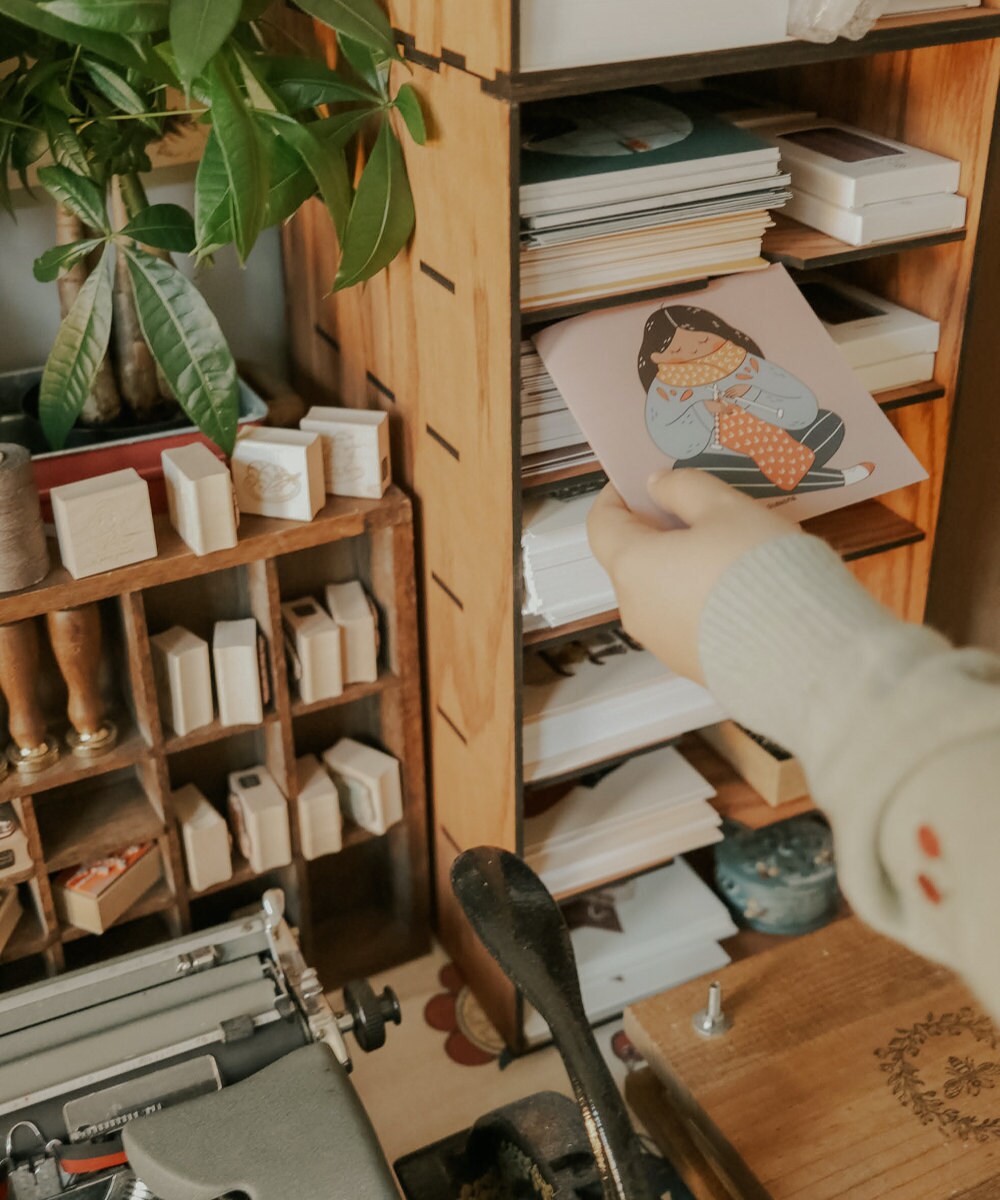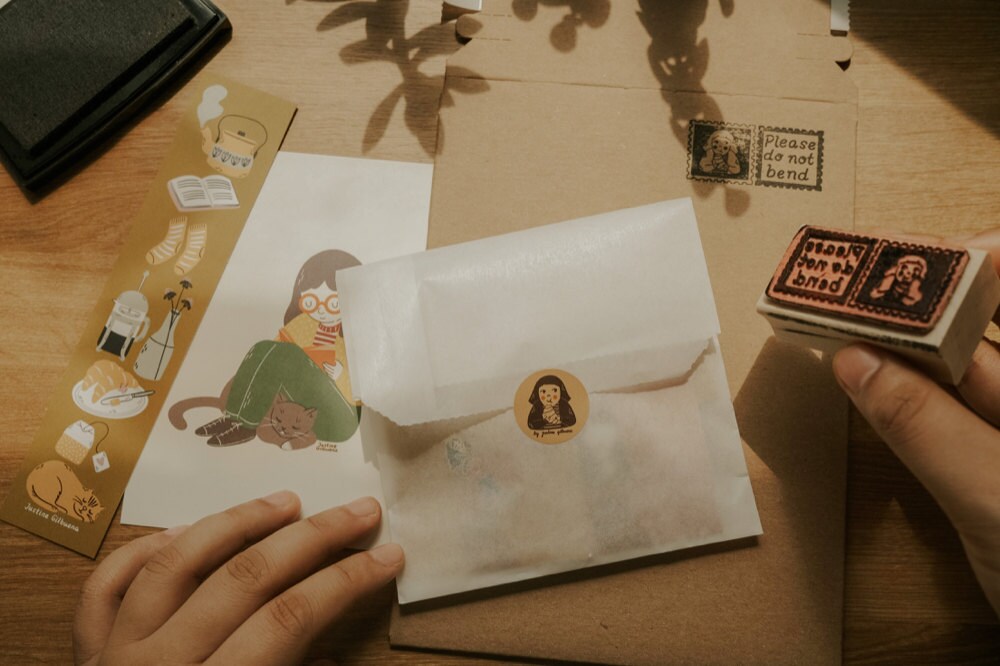 Who are your typical customers?
When customers visit the shop, I think they feel this sense of nostalgia and they want to purchase an item that reminds them of someone that is close to them. I also have customers that are excited about my Philippines-inspired pins or my drawings of girls with jet-black hair. There's a lot of people who say, "Oh my gosh, that's me!" Especially for people of color, we don't see ourselves a lot in media, so I try my best to be inclusive and show diversity in my work.
What's your creative process like?
I'm a list person. I keep a list of things to draw, and before the pandemic when I was going outside, if I was on the train platform, for example, I'd observe certain things. Even the color palettes: I often look at the layers of peeling paint on the subway tracks. So I always refer back to my list, and then I end up doing a bunch of sketches. I probably redo it 50 times until I feel okay about it. Then I sit with the idea and maybe the next day ask, how do I feel about this piece? Do I still feel the same about it? And then I go from there.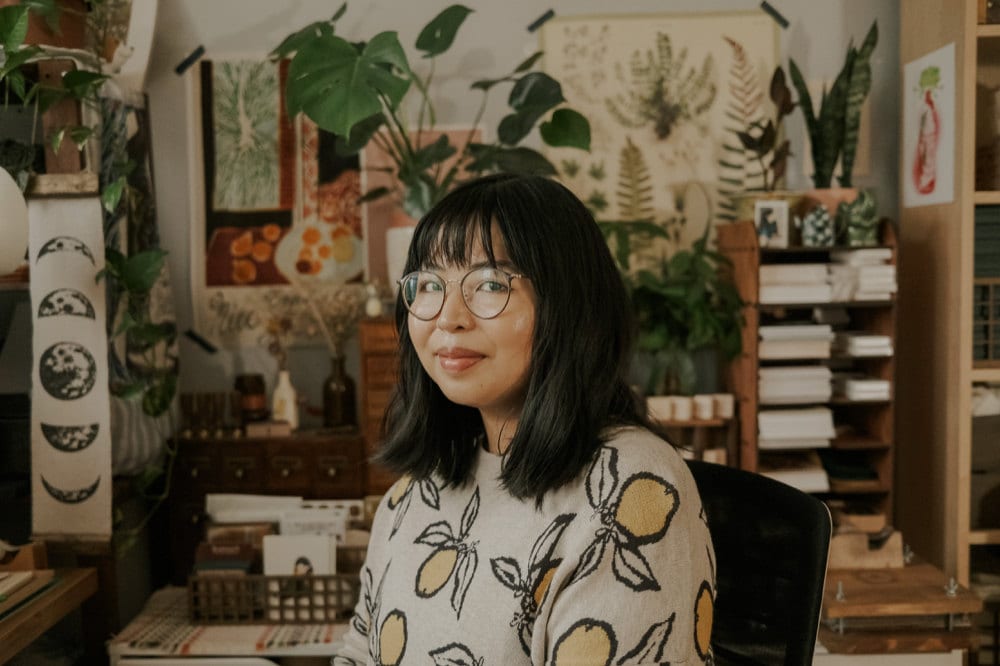 What does owning your small business mean to you?
It's honestly the best job I've ever had. It's more than just the dedication that I put into it, but it's the fact that all these things that I've designed, it's all based on everyone that I love. This is my way of telling people—my friends, my family—"I love you." For me, being able to do that, be creative, and draw out my feelings—that's why having this small business is important to me because that's really what it is at the end of the day: It's everything for me.
Follow Justine Gilbuena on Instagram.
Photographs courtesy of Justine Gilbuena